Those of you who read the
last Sitko update
will know that
Collette
, out of the clear blue sky and with no record of any witches in Sullivan, rolled the want to become a witch. On the suggestion of
The Lunar Fox
, I used the lot debugger to make Collette an evil witch, InSimmed her magic skill to the maximum and took some pics. Yes, I cheated. I was short on time yesterday but I felt like playing a tiny bit!
I was going to save it for Outtakes at the end of the round but seeing today is Halloween, I thought it was appropriate to post now! Funnily enough, while I was playing, Jeff Buckley's
Witches' Rave
came up on my iPod, hence the title. It's probably one of the only (if not the only) witch-related song I have, so that was quite a stroke of luck! On with the pics!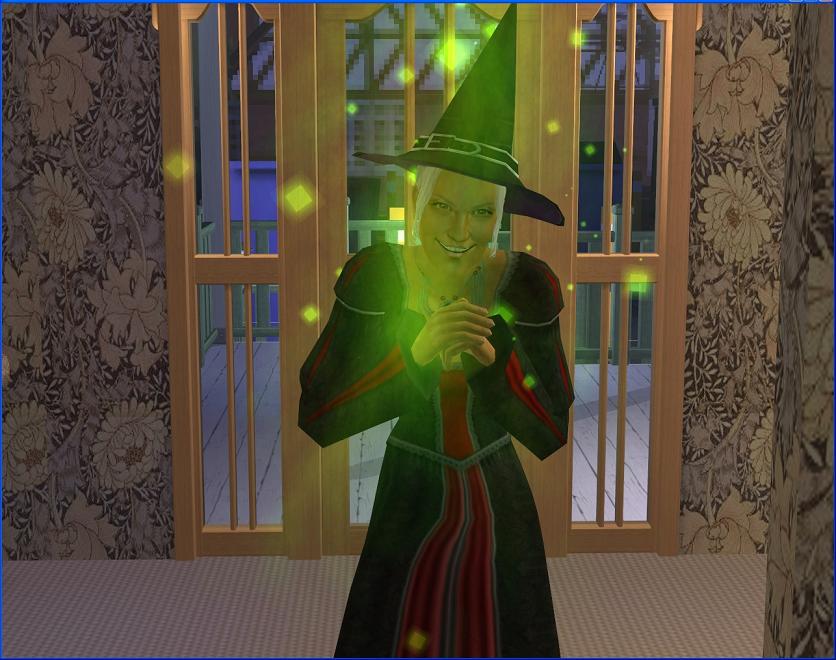 Well, if we're going to do this evil witch thing, we may as well go the whole hog and have Collette dressed appropriately too. The real witches' dress, for some reason, doesn't show up in my game. It used to but whatever. The vampire dress will have to do! Collette's skin did not turn green because even though I've never planned to play with witches, it would bother me immensely if the evil witch who won't stay away from my damn community lots (I really hope that SimWardrobe hack works for me!) had green skin.