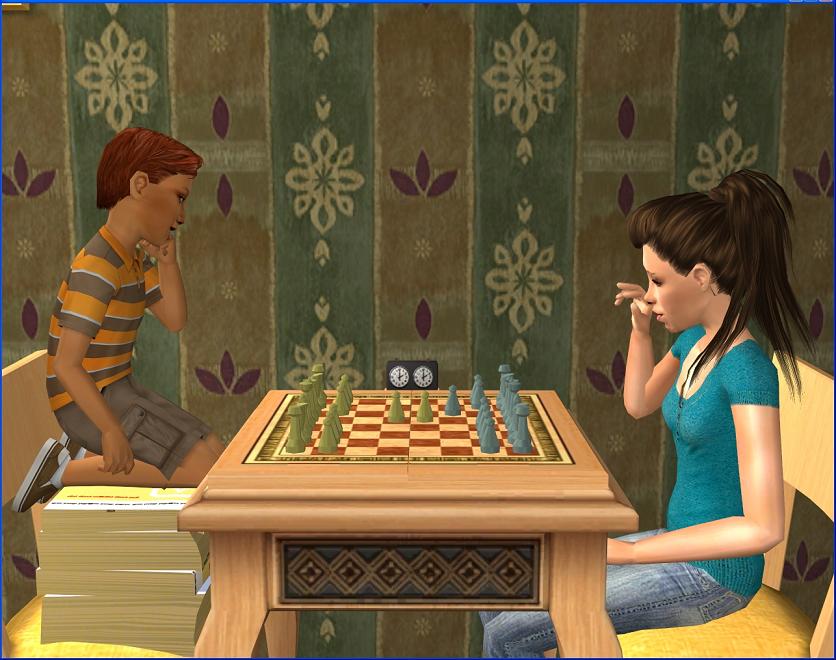 Four years ago, I wasn't so sure about getting two new brothers within 6 months but it's worked out okay. I get along with Jack especially - he likes the same sort of games I do. I don't mind him playing with them but he's going to take someone's eye out if he keeps trying to use my dartboard. I have to lock my bedroom door to keep him away from it.
I think Mum and Dad might want to have another kid. I don't know if they'll have one because it took Mum a really long time to get pregnant with Charlie. But I've heard them talking about where they might put another baby. I don't really care where they put the baby, as long as the answer isn't "Josie's room".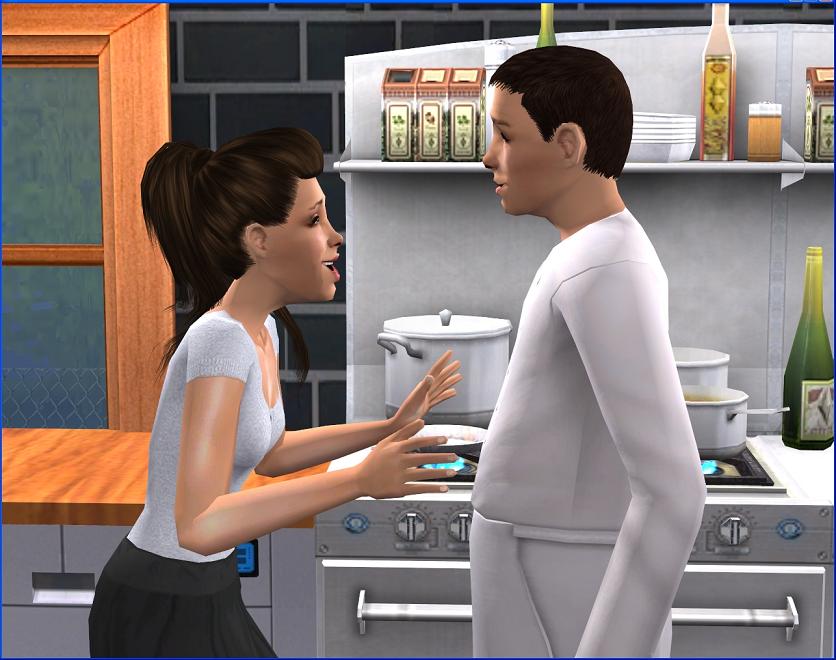 Dad said that he could use an extra waitress at the restaurant one night a week, so he let me try it out. I work at a fast food place after school, so I'm pretty used to food service.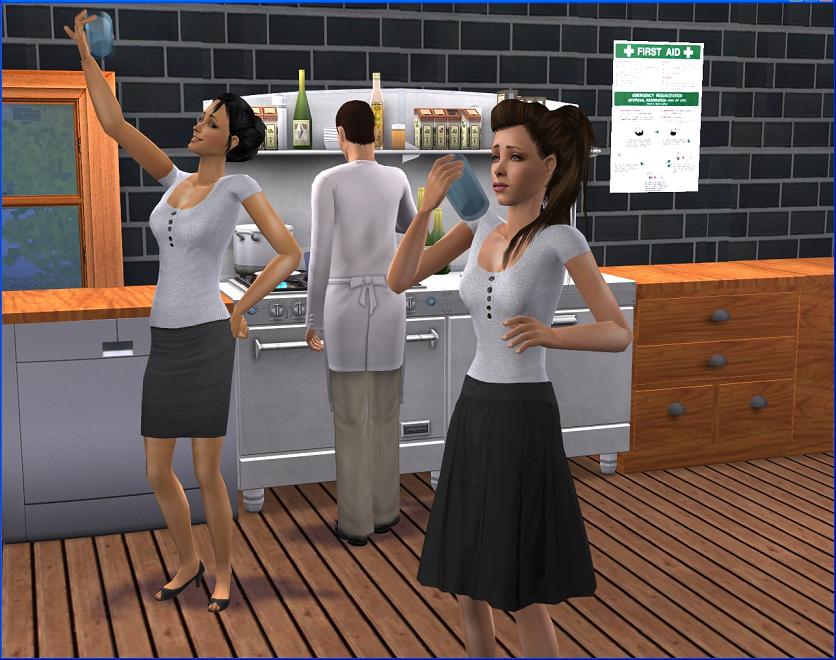 I really,
really
hate the other waitress though. She's always trying to show me up. Dad says he thinks she might be gunning for manager.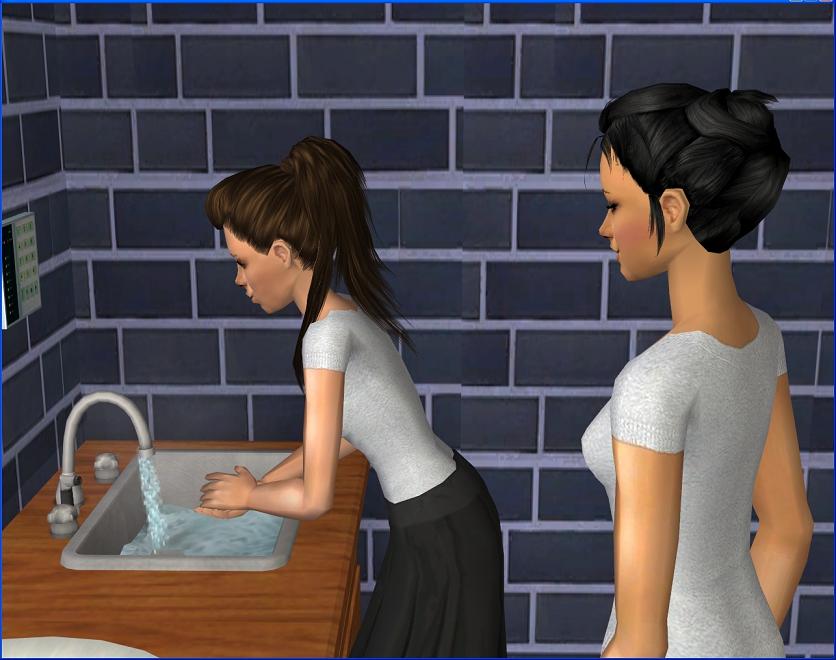 She even stands over my shoulder to make sure I wash my hands properly. Ugh, I've been doing a pretty good job of that for about 10 years now. I think I can handle it!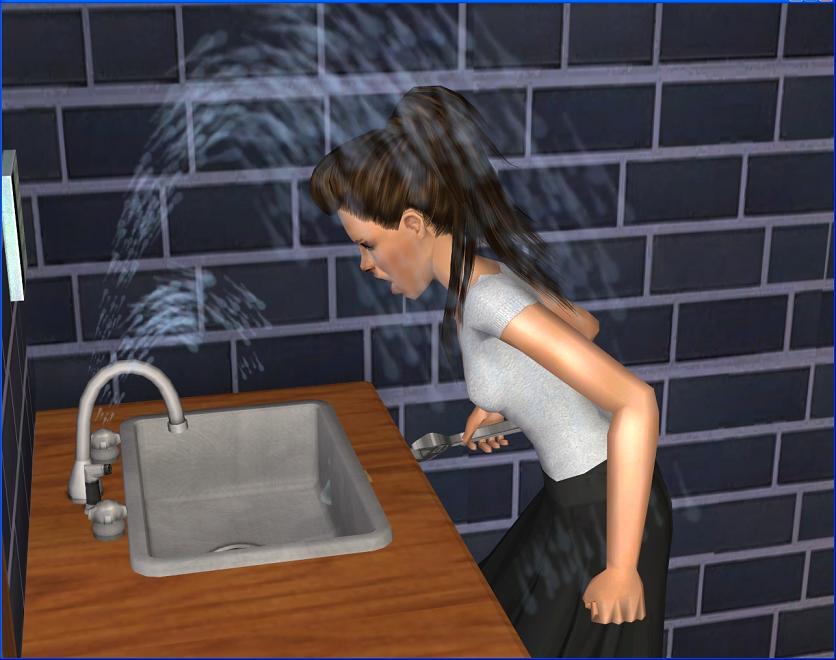 When the sink broke though, she was nowhere to be seen. She just let me fix it, while I got completely soaked in the process.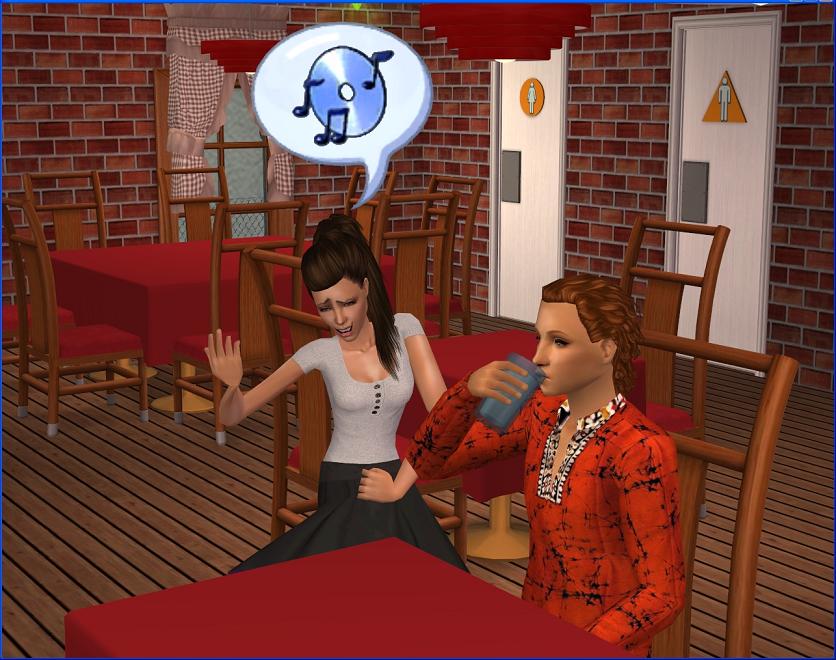 But besides that, I think I'm doing pretty good as a server! I try to be very friendly and cheerful. It doesn't really come naturally but the customers seem to like me.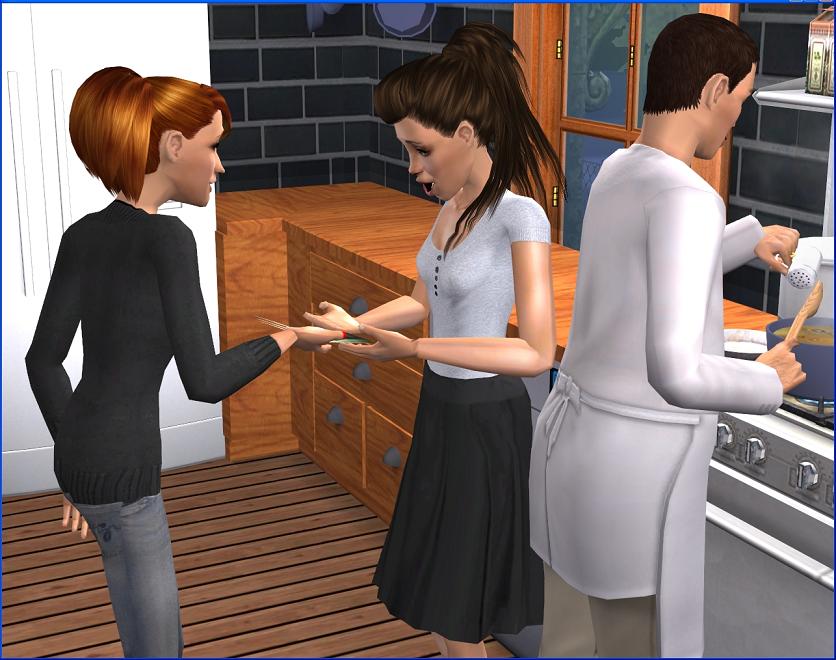 Sometimes they even come into the kitchen to give me tips! They're not supposed to but I don't mind if I can make some extra cash out of it! Dad's pretty proud of how well I'm doing.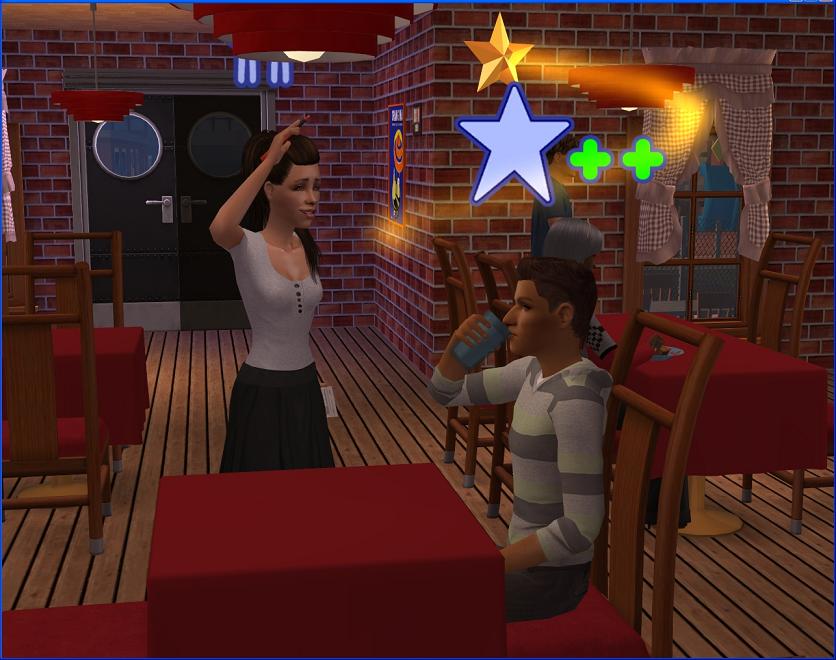 In fact, this month, our restaurant went from Rank 2 to Rank 4! Dad's still waiting for someone from the paper to come and do a review but he's expecting good things.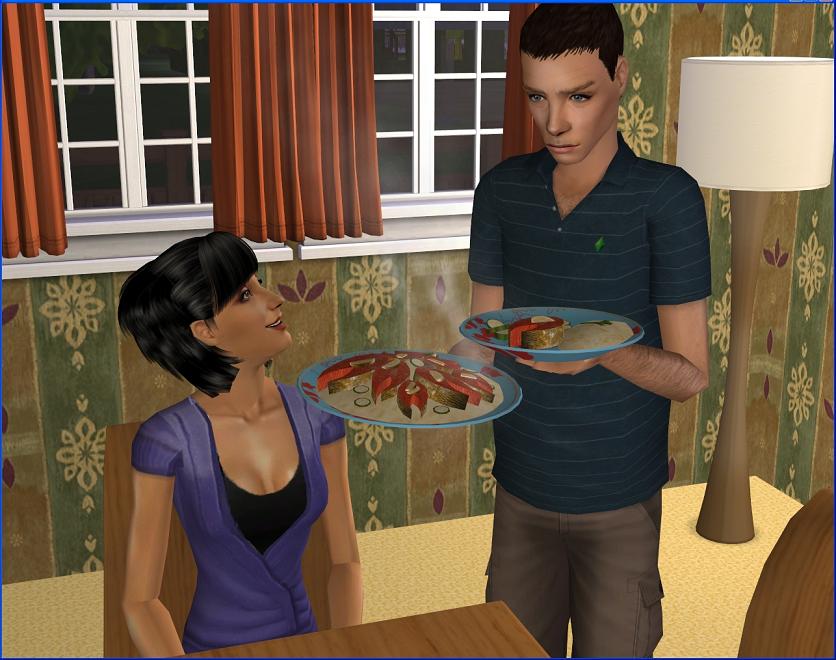 I guess some of that success can be attributed to Dad's cooking, not that I ever get to eat it any more! I work until 10pm most days after school, which sucks. It's going to look good on my uni application though, so I'm trying to keep up with it.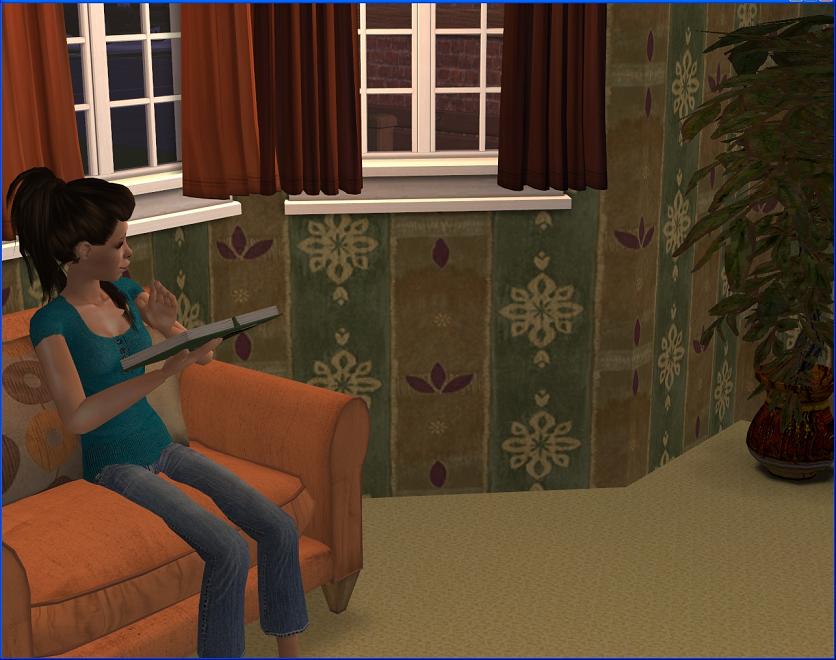 It means I have to do all my studying late at night. I'm usually so tired that anything can distract me.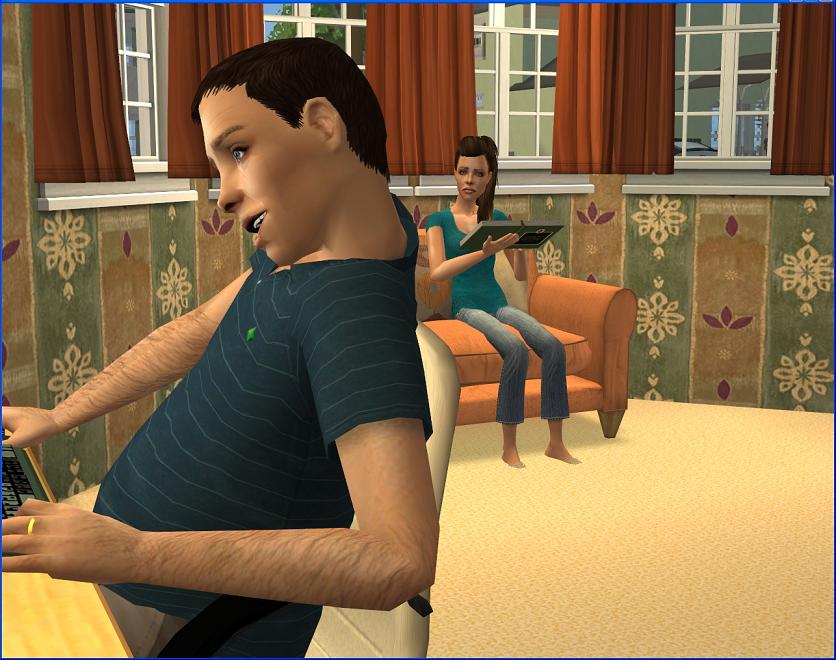 I've tried studying in the day time on weekends, or in the mornings before school but there's always someone doing something noisy in the living room and that's where all the books are.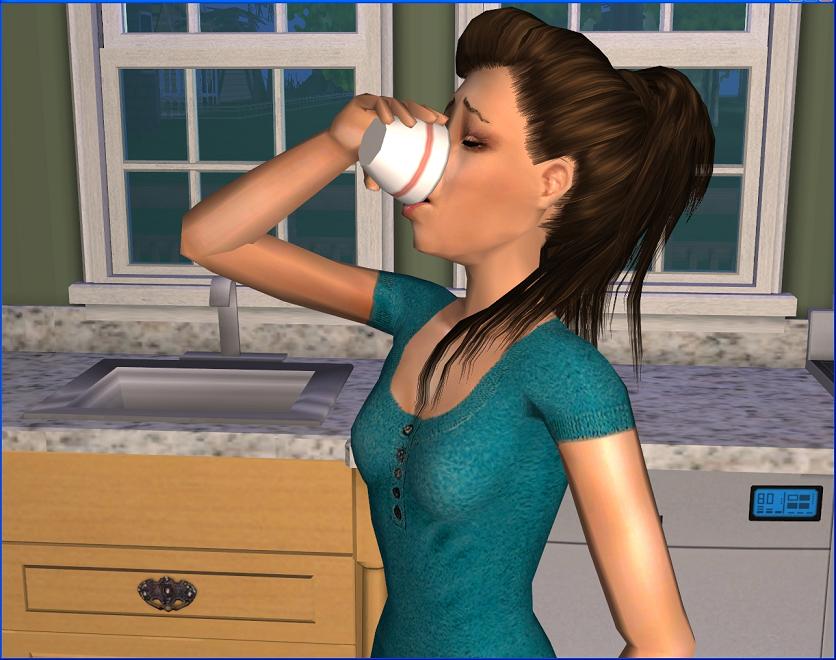 So I dose myself up on espresso and cram! I'm usually up until 1am every night. I don't really like coffee but there's so much I have to learn.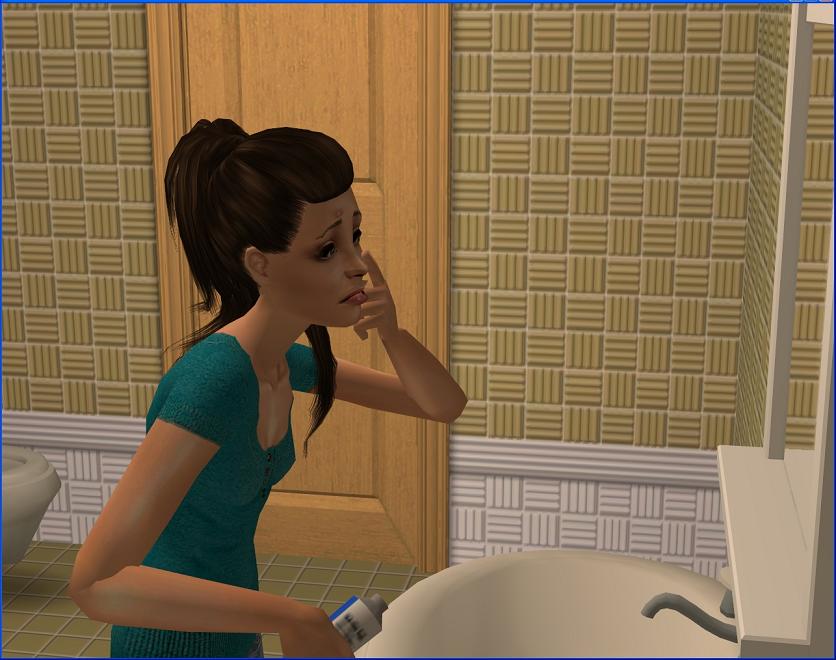 Weekends are when I finally relax and it's also when my pimples come out in full force. I guess everyone's going through the same thing, so I try not to freak out about them.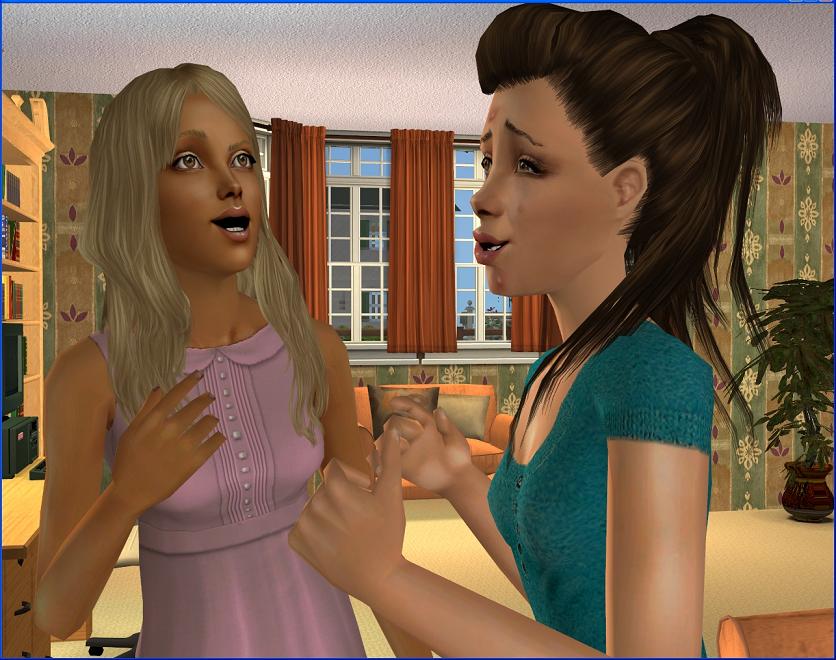 Patience usually comes over in the mornings.
We don't really hang out at her house any more
, because her dad is always trying to listen in now.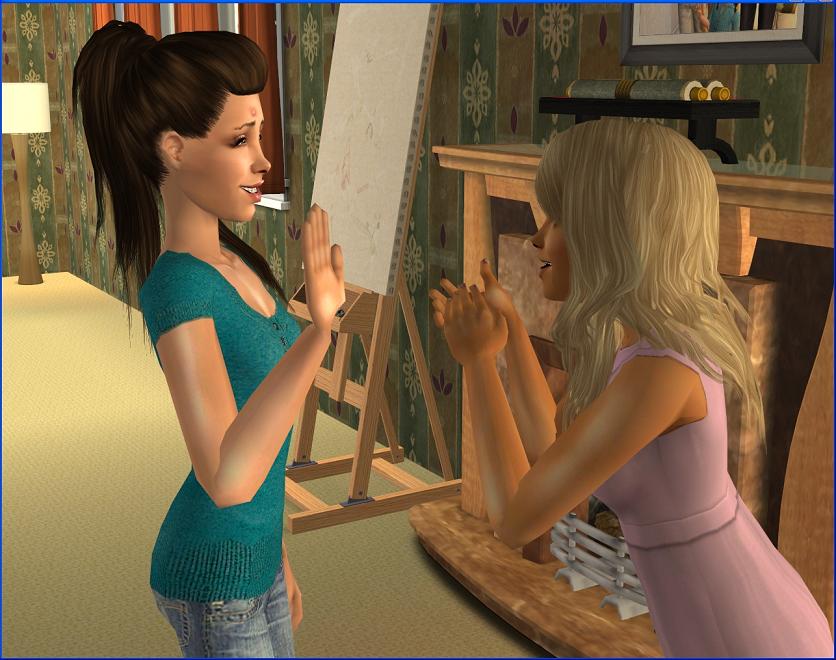 Nick Moretti called while Patience was over and asked me if I'd meet him at the skating rink. I said I would and Patience and I discussed whether he meant it as a date or not. I thought Nick was way too shy to actually ask me out but Patience was so sure.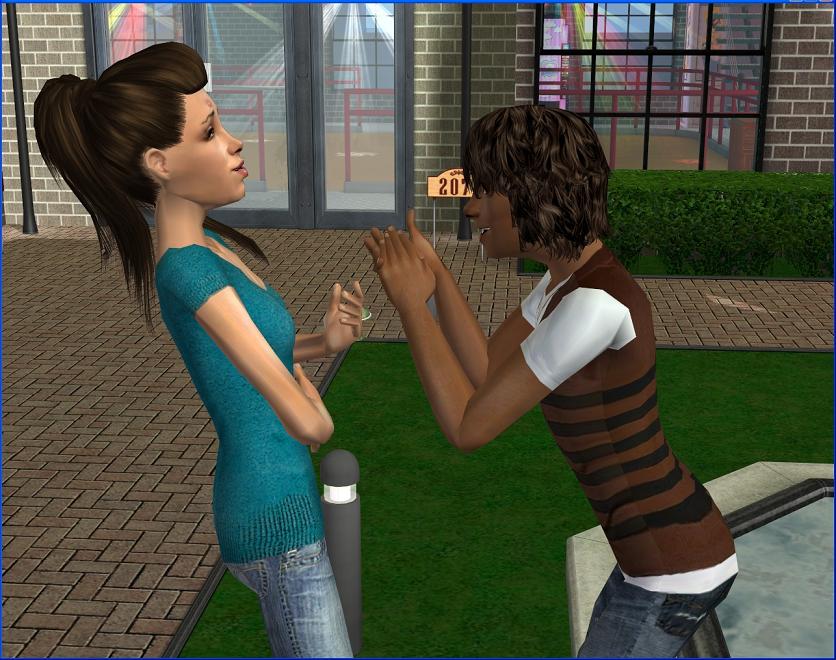 I wasn't thinking of it as a date but once Patience put the thought into my head, I kept analysing everything Nick said and did and trying to figure out if he liked me. He was hanging on my every word but I think he always does that. It can be a little weird, honestly.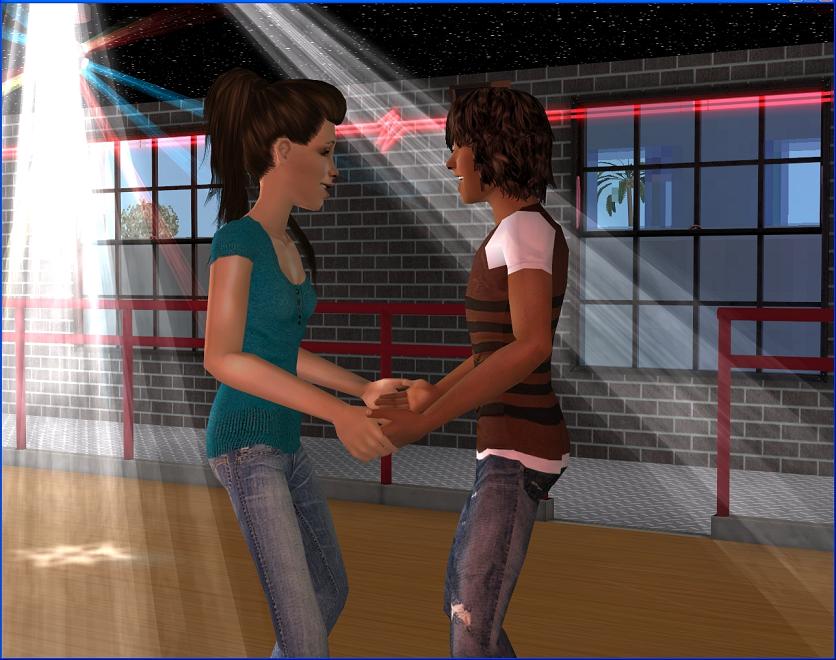 He took my hands while we were skating but he's kind of a crappy skater, so maybe he just didn't want to fall? No, I was pretty sure he was giving me a sign. Gah, I wish he wasn't so shy and would just
say
what he was thinking. I say everything I'm thinking!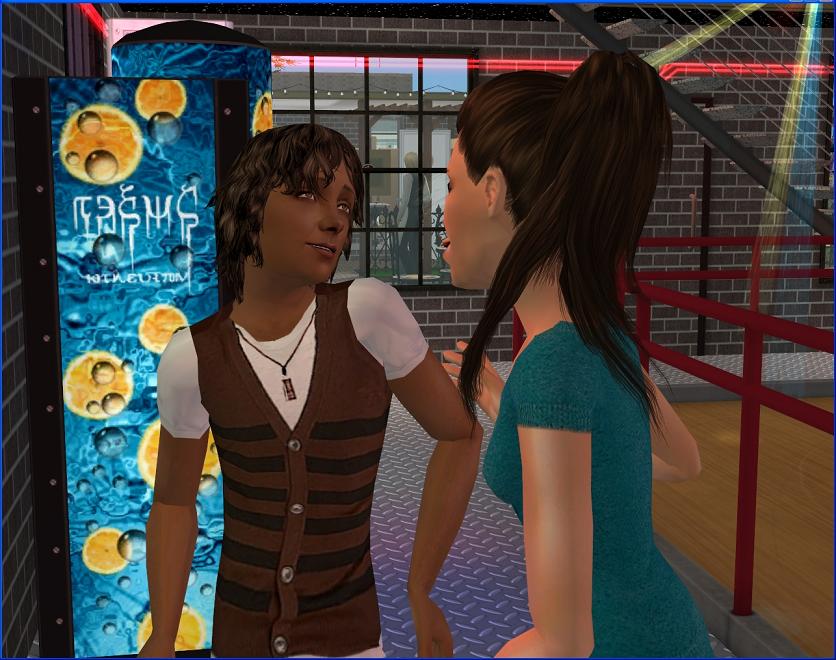 Nick
is
pretty cute, you know. We've been hanging out for a while but I never really noticed before.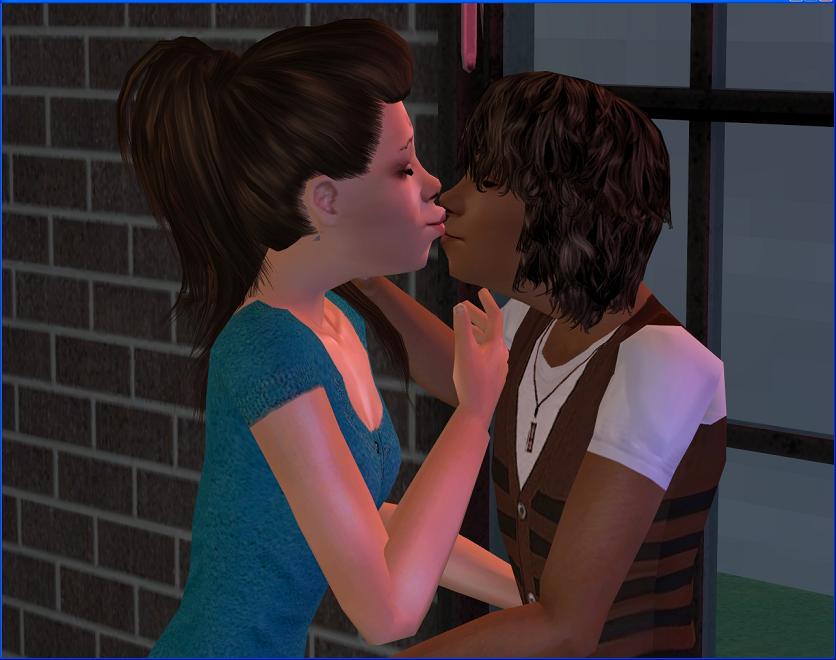 I couldn't help it and I just kissed him. Not long after that, he asked if I'd go steady with him and I said yes. I was so stunned that he even asked because he's usually so timid. And even though I could kind of tell he liked me, I thought maybe he was still pining after
Maia Novak
.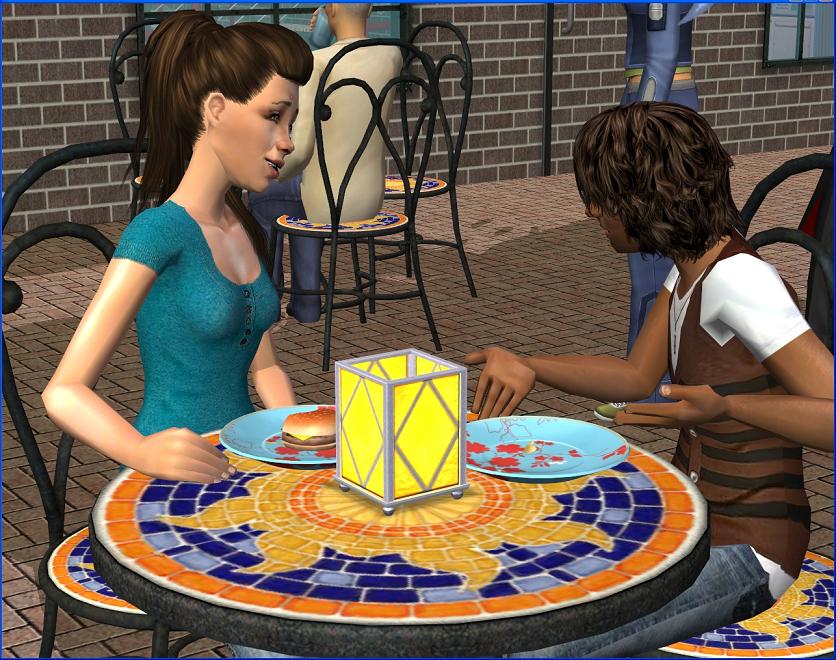 So I guess I have a boyfriend now! Nick and I have been hanging out a lot and slowly, he's getting less shy around me. I wouldn't say we're serious or anything - it's a bit early for that and we're both too young - but we're having fun so far.
Random pic: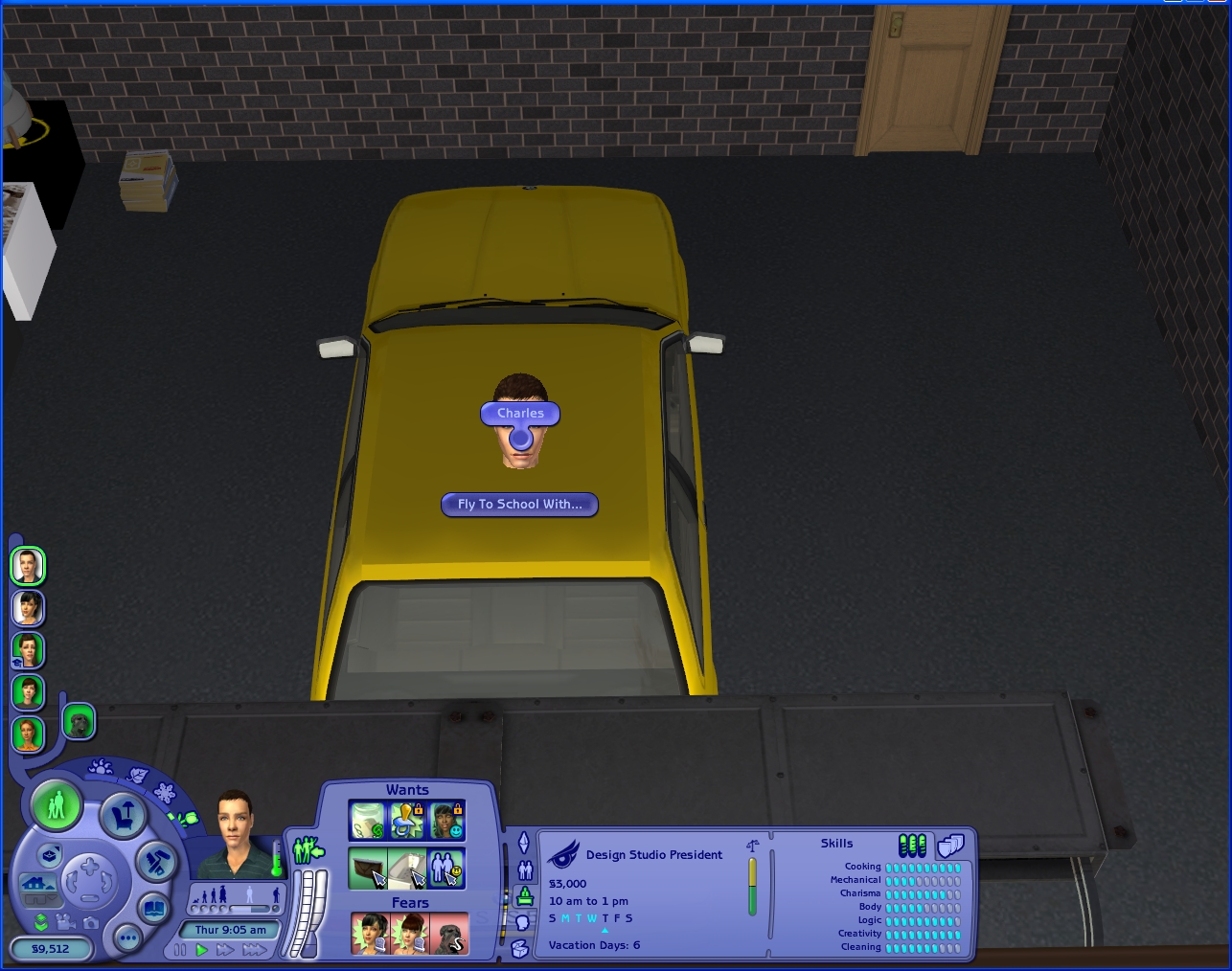 (click to enlarge)
Eh? You're going to do what now? I've never noticed this option showing up on this car before. It still has all the other options and it works just fine but it's almost as if it was cloned from the helicopter!
Notes:
Am I the last one to figure out that you can assign more than one server to each podium? Everything seems to run so much faster now and the dishes are actually getting cleaned up. Previously, the waitress would ignore them in favour of serving customers.

More restaurant stuff but has anyone ever got a reviewer to come to a restaurant? I don't think I ever have! I'm not fussed, it's just an oddity I noticed. I love playing Tate's restaurant anyway.

I was expecting more grumpiness from Josie as a waitress but she's oddly charming. Colour me surprised! I've never had the loyalty stars build up so fast at a restaurant!

I wasn't going to let Josie and Nick get together but he rolled up the want to ask her to go steady and she had the want to kiss. Not to kiss Nick, just to kiss in general - you know, it's spring time in Sullivan and all! ;) I think they might start to wear on each other because the only personality trait they really share is playful. Seriously, check out their personalities in their profiles - they're complete opposites! But you know, we'll see how they go!

Tate and Zelda both have the want for another baby but they're not trying of their own accord. I'm not going to force it, seeing they already have three kids. Zelda is 41 and already has fertility issues and next round, she'll have even less of a chance, so I think Josie, Jack and Charlie are it for the Bentons. Zelda inherited her fertility issues from her mother,

who took 4 years to conceive

Araminta

and then another 12 years to conceive Zelda.

The fertility issues seem to have passed Araminta by, seeing she fell pregnant at 51!