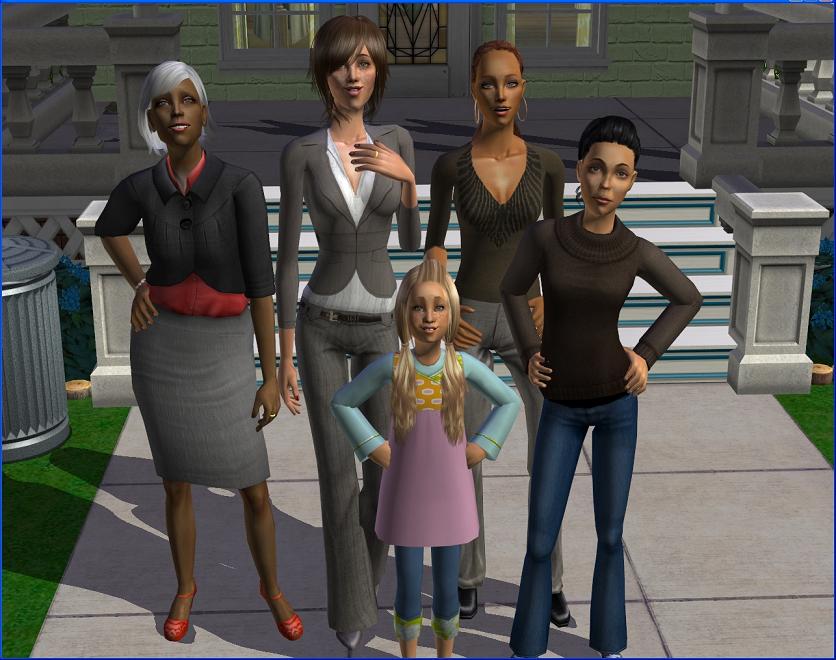 Narrated by Sarah Carmody
Note: for clarity's sake, I've decided that the girls call Kimberly "Mama" and Betsy "Mum".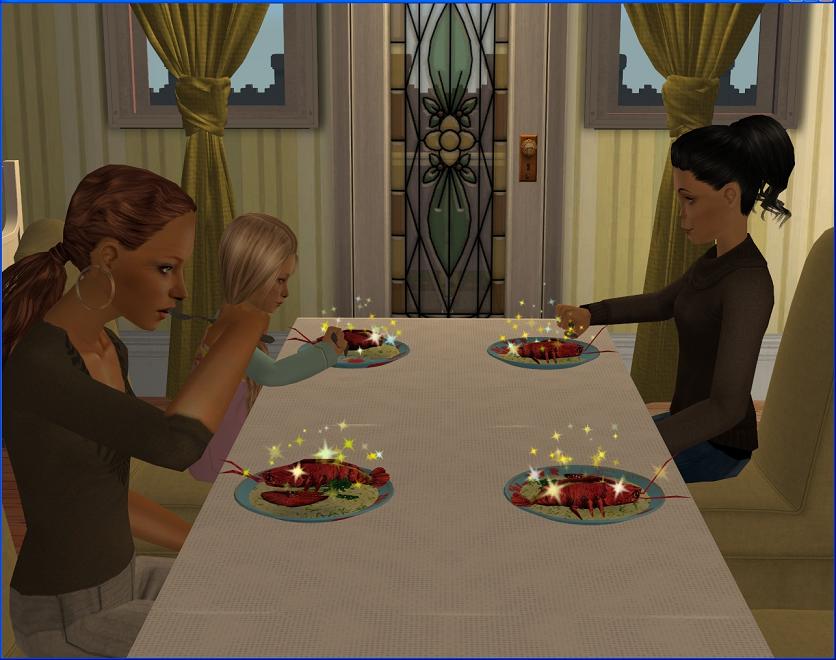 It's usually just me, Susannah and Mama for dinner these days. Grandma is the one who cooks, so she's there too, of course. Mum isn't even home by dinner time most nights.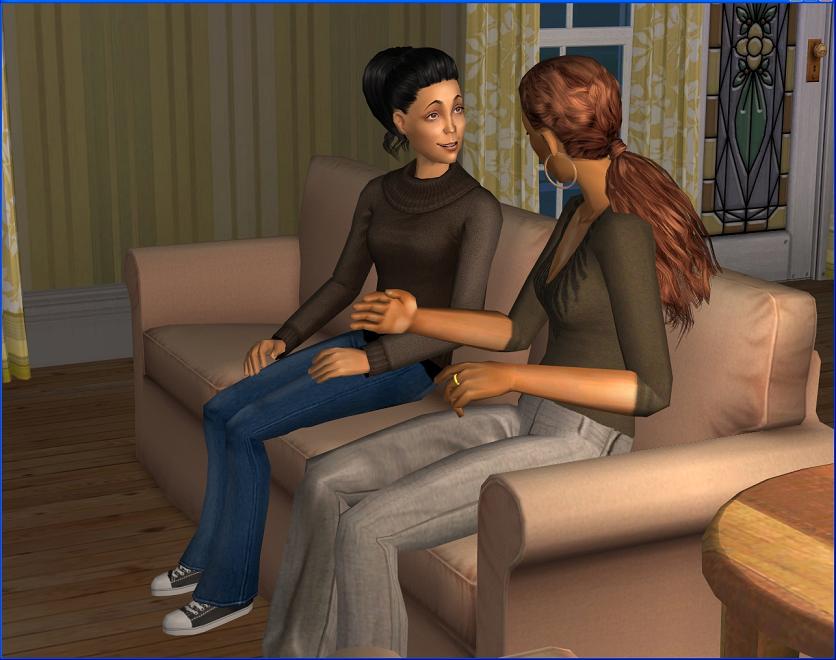 Not that I don't love spending time with Mama but it would be really nice if Mum showed her face around here a little more often.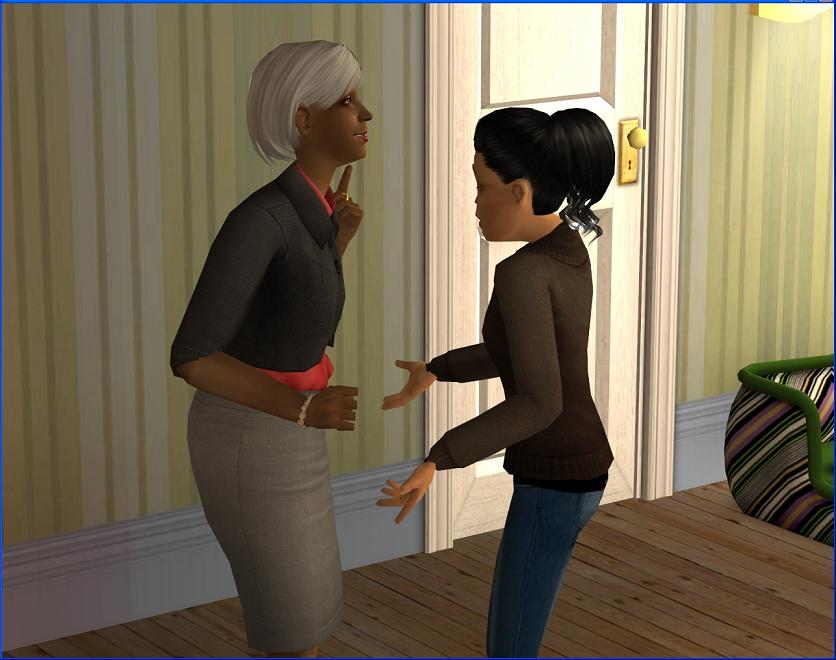 I asked Grandma if there was something wrong between my parents the other day and she told me I was imagining things. I know I'm not imagining things. I'm not stupid.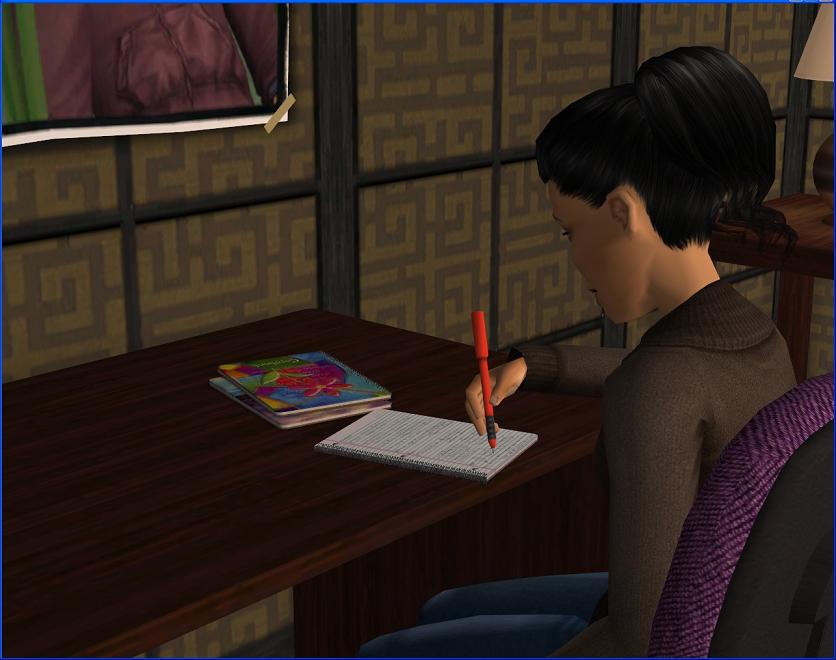 I'm worried about them, to be honest. It's been difficult to concentrate on my homework and I end up piling it all on my desk until the weekend comes and I
have
to do it.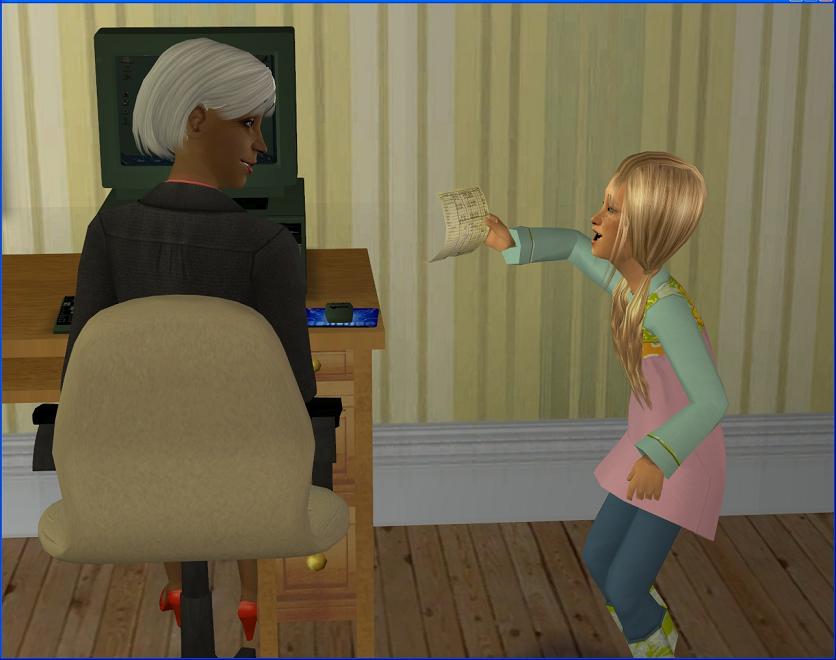 I wonder if Susannah notices anything weird or if she's too young. She still comes bouncing off the school bus every day, waving all her worksheets for the day in front of Grandma's face.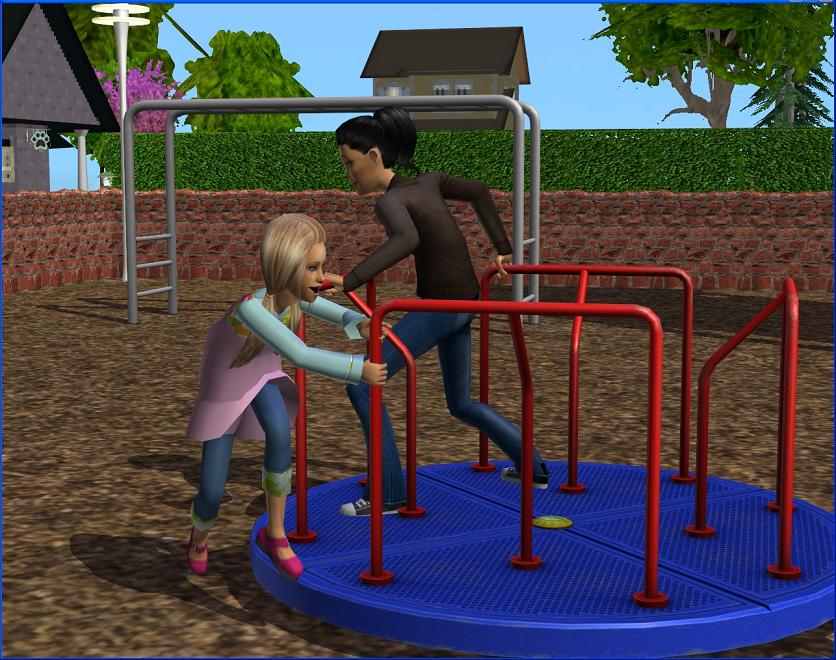 I guess I'm trying to protect her from all the weirdness at home because I usually take her to the playground on the weekend.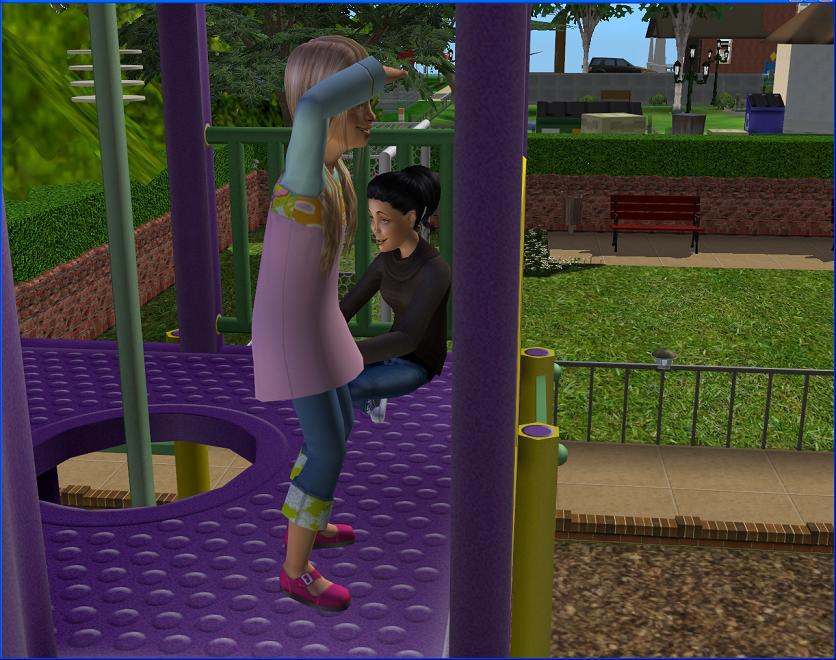 I've outgrown a lot of the games Susannah likes to play but she seems content to amuse herself, as long as I sit there with her.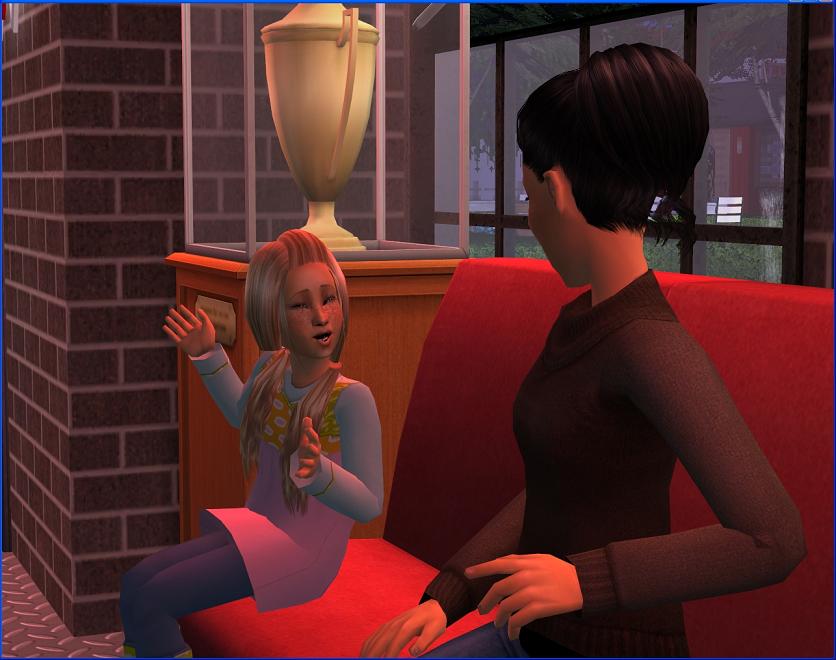 I wanted to take her skating too but by the time we got there, it was already 7pm and we were due home by 7:30. We were just about to leave when I thought I heard Mum's voice outside.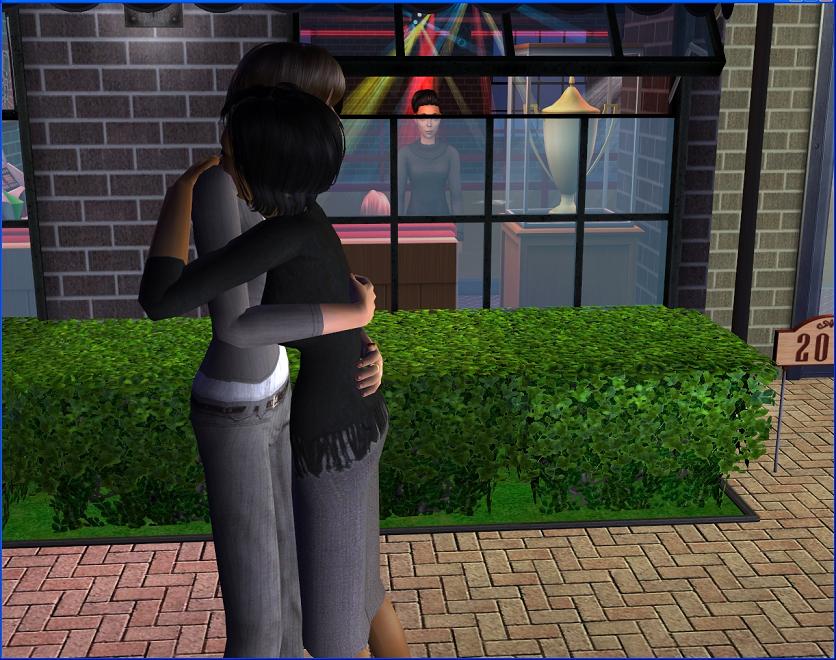 I stood up to check and I saw Mum hugging another woman. I couldn't really see her face that well. It was already getting dark and her head was behind Mum's.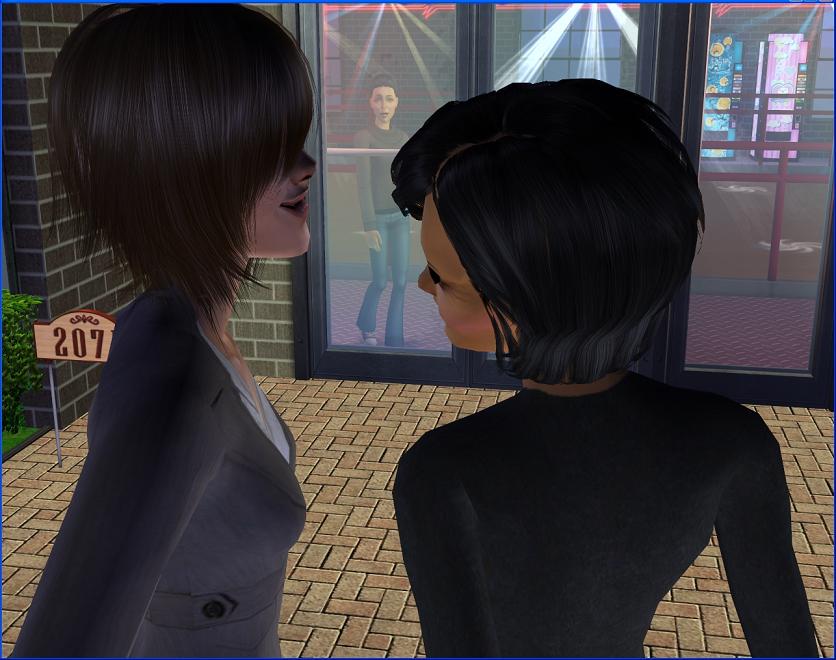 They moved away from the window so I followed them to the door and hoped they didn't see me. Mum seemed too focused on this woman to notice me and having got a look at her face, I don't think the woman would have known who I was. I had no idea who she was.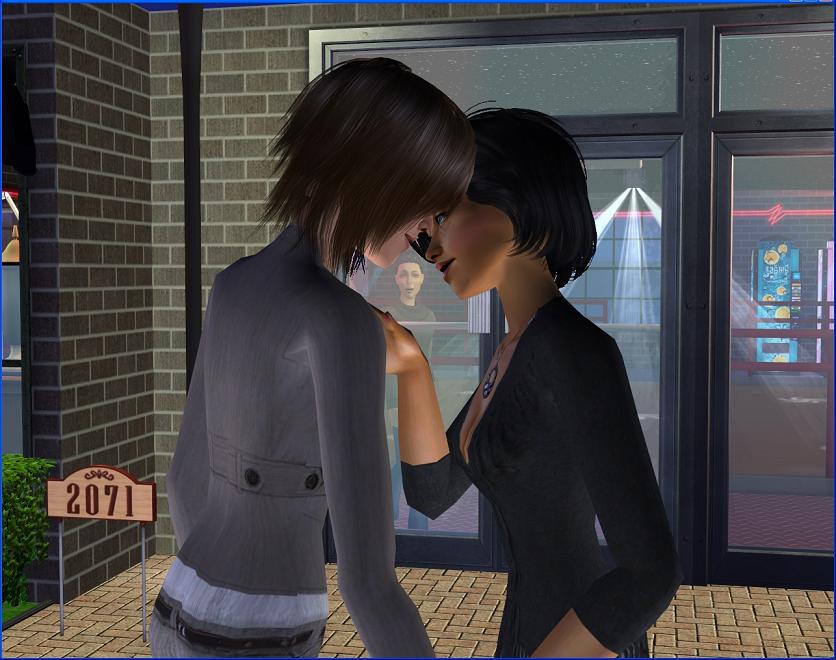 Whatever was going on, it didn't look right to me. I had to wonder if this was who Mum was spending her nights with lately.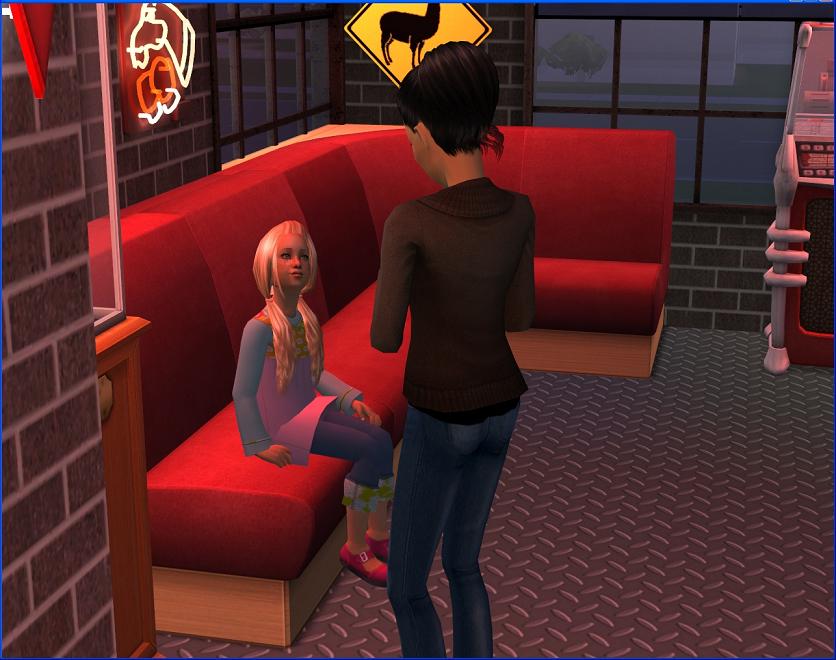 I waited until they'd walked towards the cafe and then went in and got Susannah. Now I have to decide whether I'm going to tell Mama what I saw or not.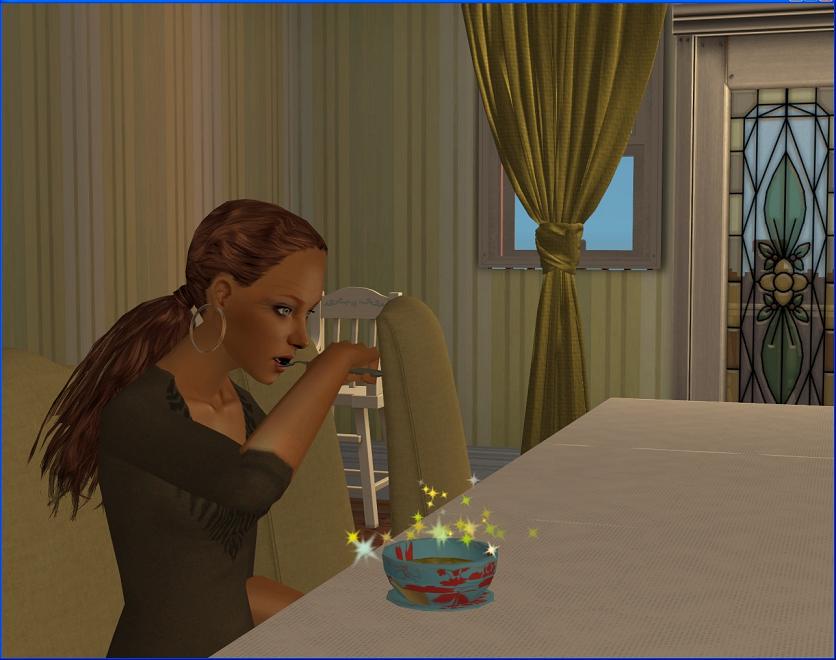 Mama wants to adopt again. She won't let Mum sell Susannah's old high chair, even though Susannah outgrew it years ago. If I told her and they got divorced, she probably wouldn't get another kid and we wouldn't get a little brother or sister.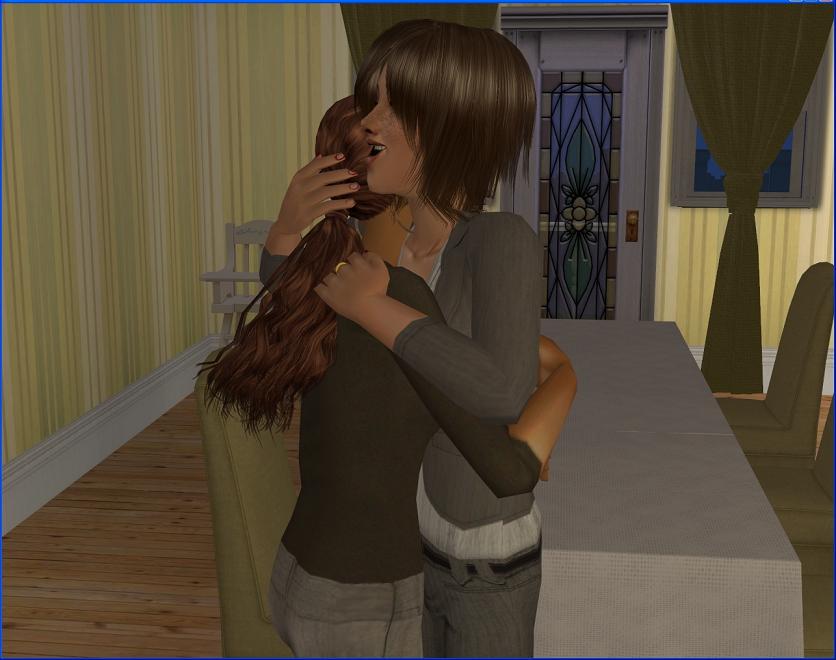 And she and Mum have been getting along really well recently. They used to try to keep it a secret when they fought but I always heard them. I haven't heard any fighting lately. I don't know if I should tell and possibly ruin that.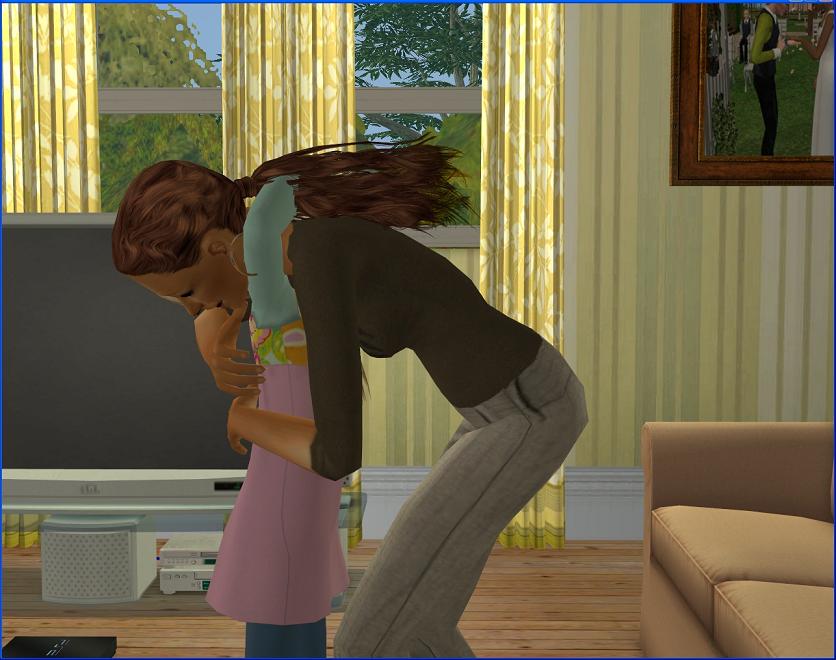 I think Susannah might take it worse than I would if they got divorced. I don't even know if she knows anyone whose parents are divorced but she's been asking questions about it all the time lately.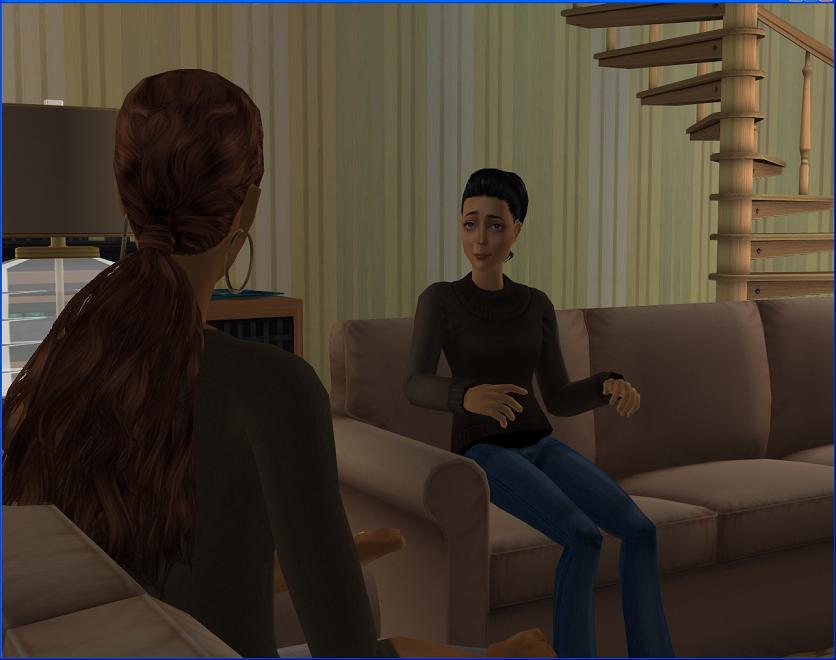 Even though the bad points seemed to outweigh the good, I decided I would tell Mama. It just seemed like the right thing to do. I tried not to say anything other than exactly what I saw. Maybe it was nothing and Mama knew about it?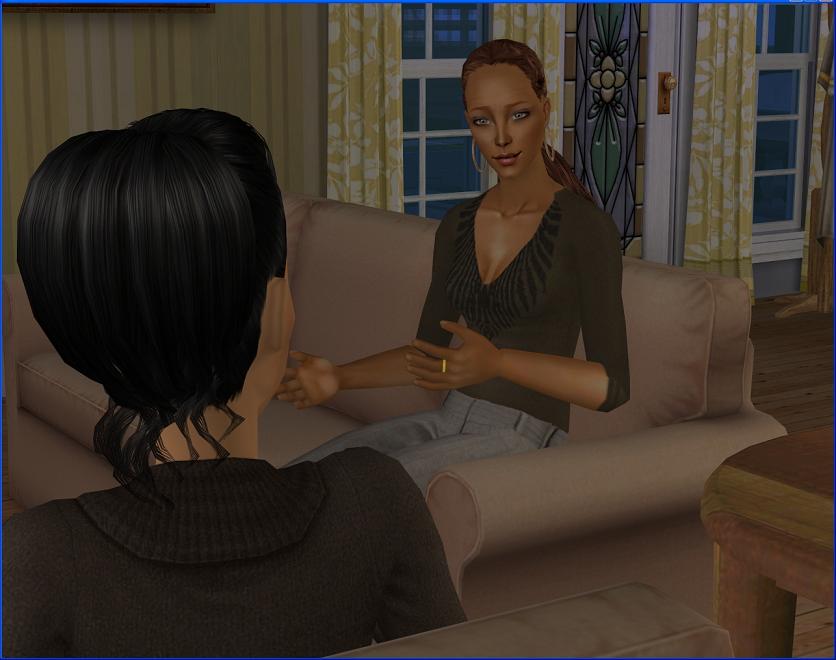 I don't think she did knew anything. She kept asking me if I saw the woman and if I knew who she was.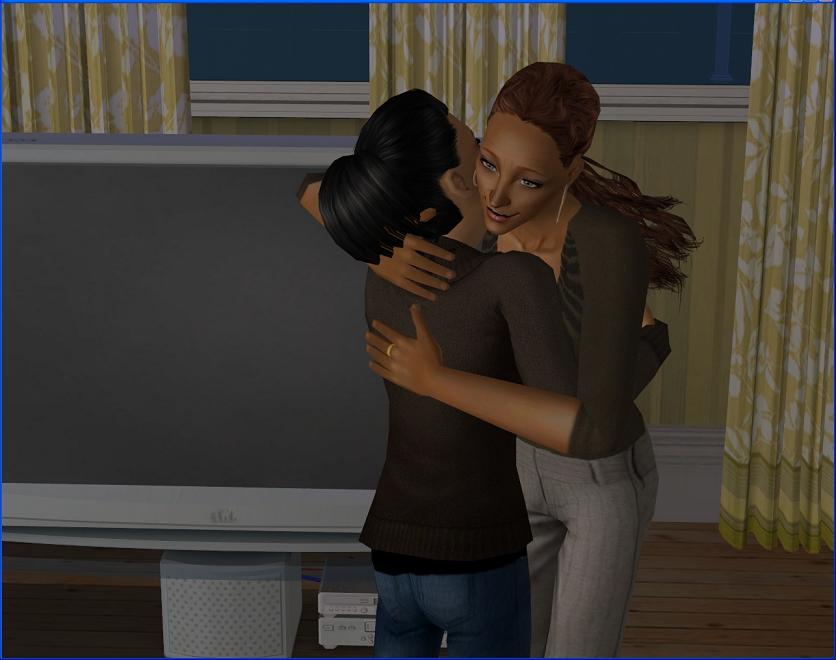 I asked her what she was going to do and she told me she was going to have a talk with Mum and go from there. I hoped that didn't mean "a huge fight with Mum".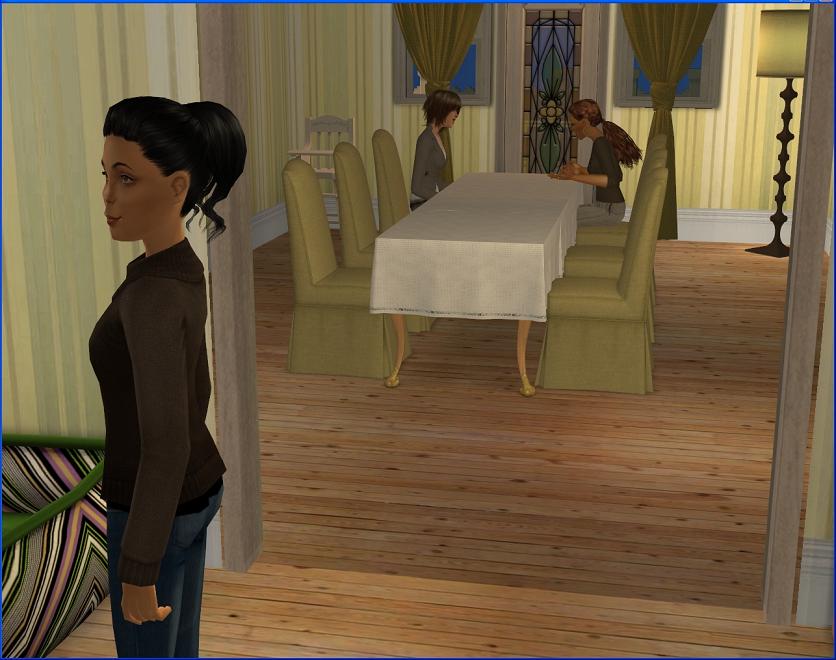 But no, they didn't fight. I was
kind of
listening in from the living room. They were both pretty calm but I heard Mama say she was leaving.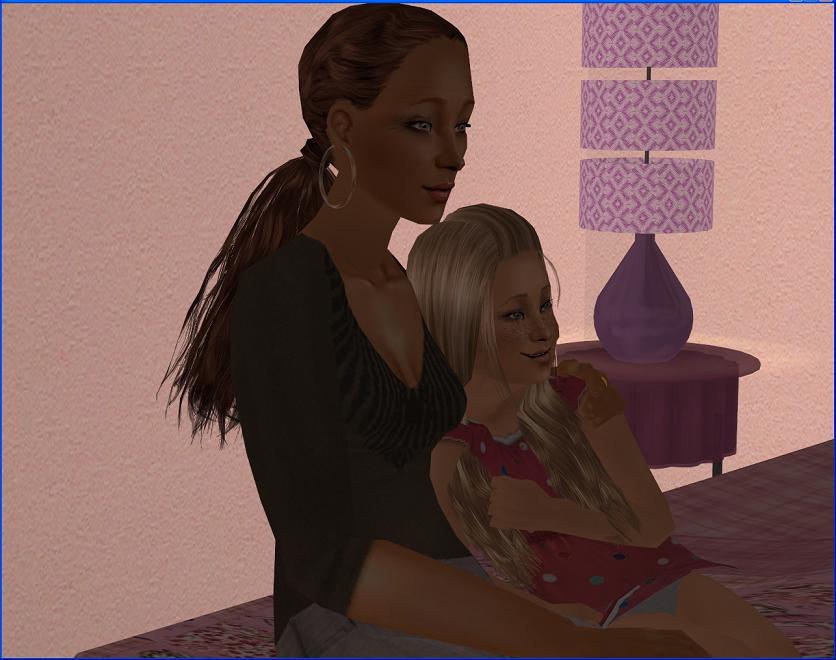 She didn't leave right away - that didn't happen until a couple of days later.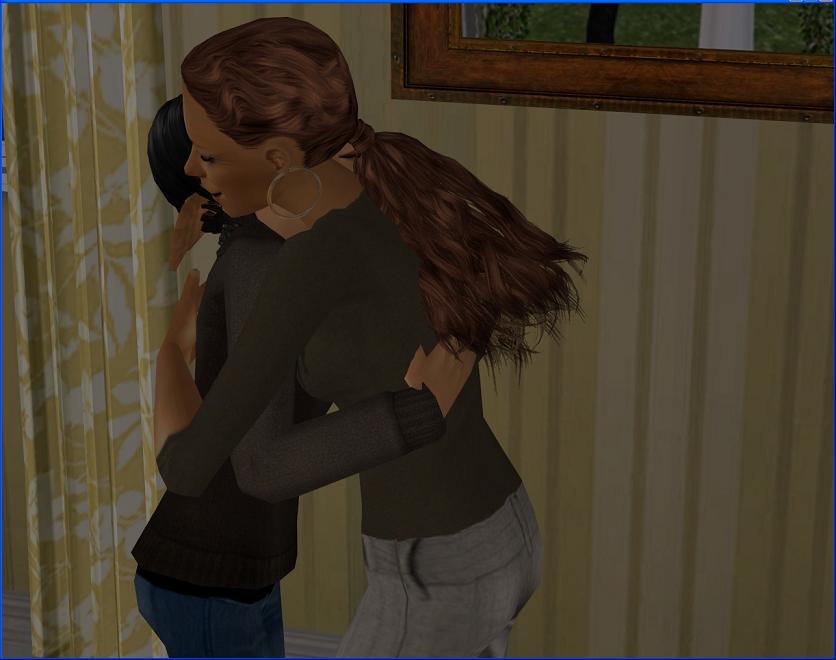 Before she left, I asked her if she was going forever - I think Susannah asked that too - and Mama said she hoped not, but she wasn't going to promise me anything.
Mama moved to an apartment in Sullivan. It's not very far away, so we can walk there. We're allowed to go over whenever we like and stay the night if we want. It won't be the same though and I already want Mama to come back.
Random pics: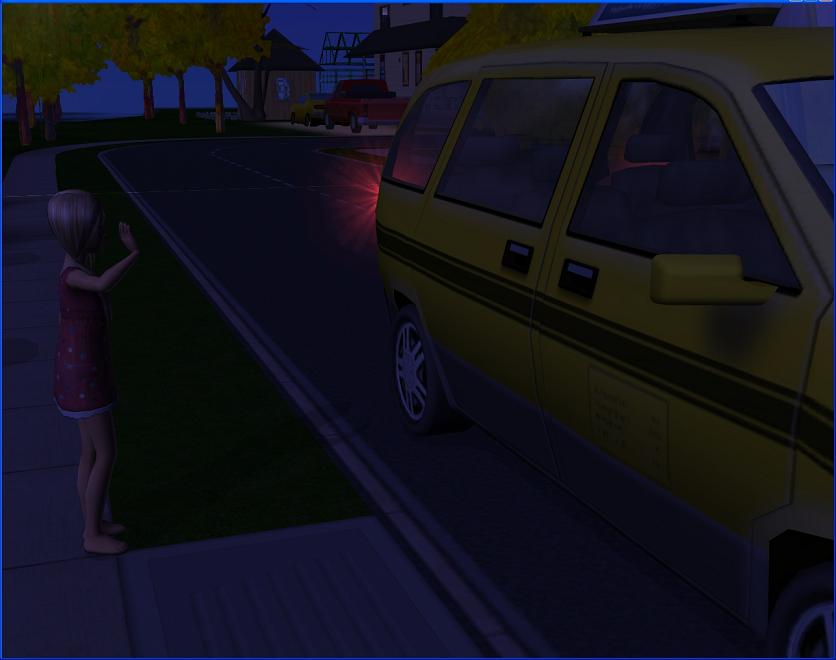 Aww. Susannah was the only one who ran out to the cab, even though she was actually the only one in the house who was already in bed at the time.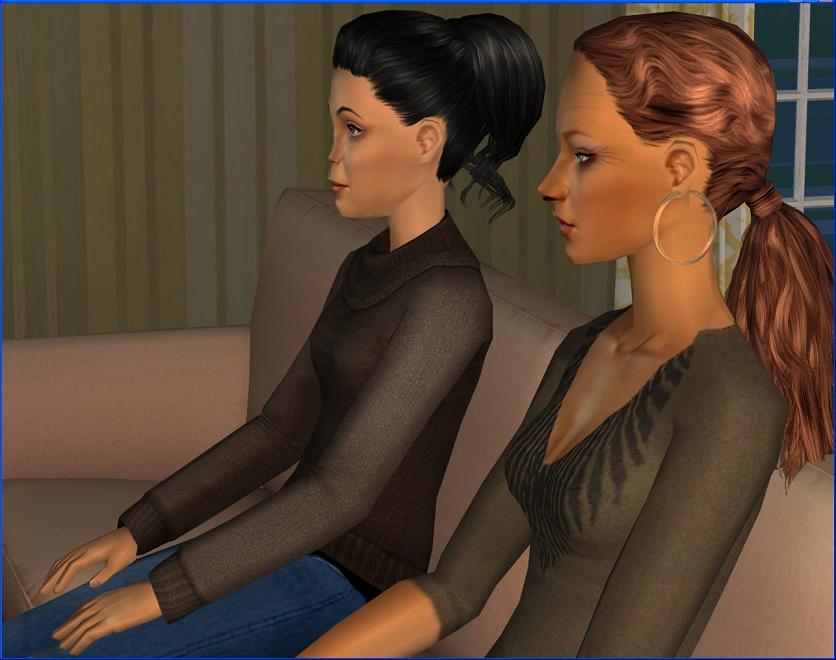 On a more shallow note, can we talk about Sarah's nose? Yes, of course we can, because it's my blog! Sarah's nose looks just barely okay from the front but I think it looks really strange from the side, especially when you're looking at her profile straight on (if that makes sense).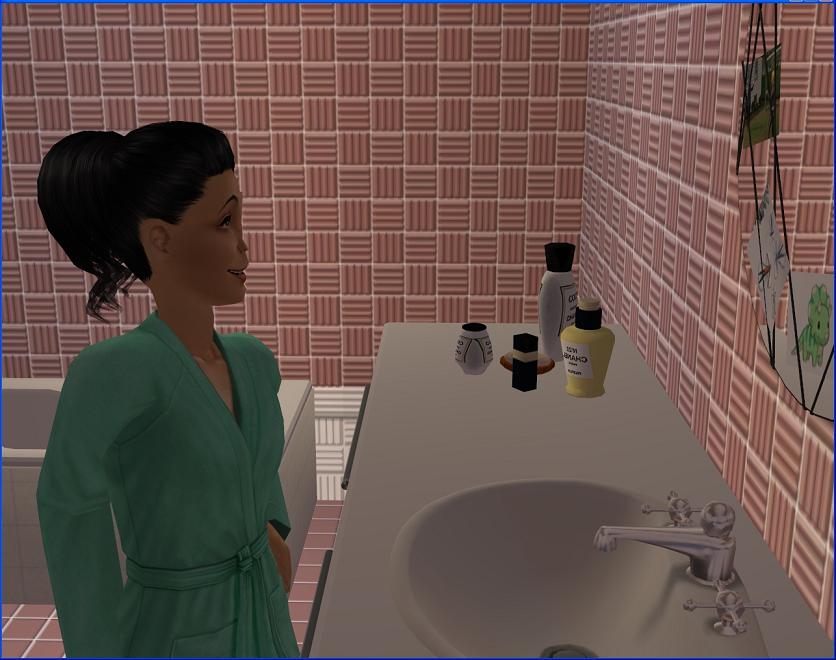 It's even worse here. A possible plastic surgery candidate, I think. Unfortunately for Sarah, I've decided my Sims have to wait until they're 16 for plastic surgery
and
they'll have to pay for it now too. I might look up how much rhinoplasty is here and adjust accordingly.

Notes:
Title is from

Happiness is a Warm Gun

by the Beatles.

So this is tagged as an ROS, because it continues Betsy's ROS from Round 22.

Whether Kimberly and Betsy get back together or not, I'll be glad to tie up this little storyline. It's also tagged as a break-up although that's not quite what it is, at least yet.

Kimberly and Betsy are not divorced - just separated. I have Kimberly living in an apartment and I'll leave her there for a year. I'll duck in on both of them over the year and see if they're rolling any wants for each other (as well as making them selectable when I see them on community lots and visiting other Sims) and I'll use that to make my decision on whether they'll get back together or not.

Maybe I should turn Sarah into some kind of emo/goth teen stereotype. I've never had one of them in Sullivan. She's such a dour little thing. Very serious and quite withdrawn for 7 outgoing points.

Susannah had the fear of a relative breaking up before Kimberly moved out, so this is on her mind, even though she doesn't actually know much about what's going on (story-wise or game-wise).