Yet another lot tour for you today! I've been in a real decorating mood lately. I did Chris and Veronica's house pretty quickly, I picked away a little at my long-neglected primary school, I'm working on a share house for Brendan, Caitlin, Georgina and Annabel and I now have this house ready for the Bentons!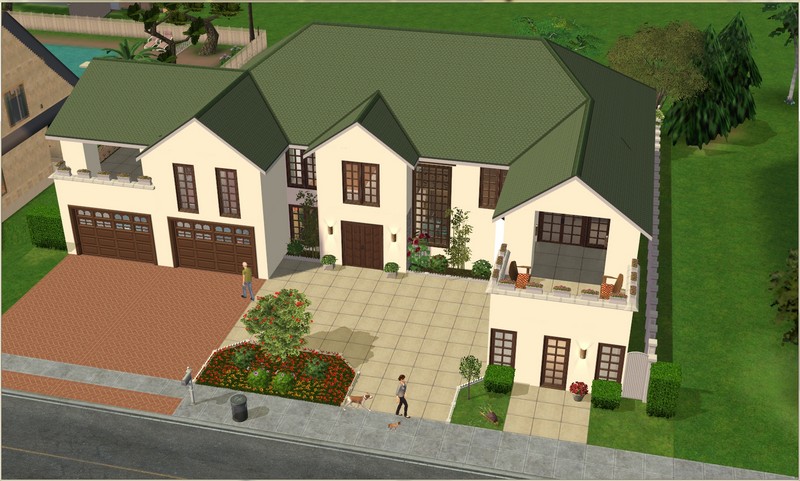 The house is Park Hill, which I grabbed
from MTS
. I actually downloaded a couple of new houses, intending them for this family but when I put them in game, they didn't feel right. They were large and had enough rooms but they didn't feel like an upgrade on their old place. This one has been sitting in my hood for who knows how long but I think it really suits the Bentons.
I will probably change that roof colour. It looked good with the original white windows but now that I have the darker wood Torrox windows, it doesn't look quite right any more.