I guess this is somewhat of a sequel, so if you want the first part of this tutorial - ie., how do you get those Sims posed so nice anyway? - you'll be wanting to read
this
.
Another question that has come up at least once and probably will again is about the hanging portraits I do with the antique camera.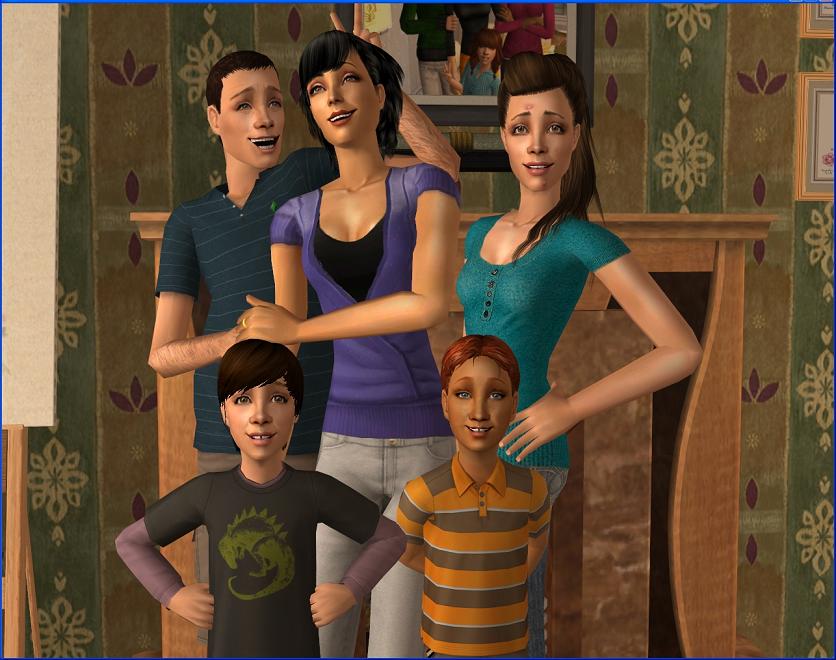 You can see here that the Bentons have an older family portrait (from before the boys came along and when
Xanthia
was still alive) hanging above their mantelpiece.