Or rather, Pookleted versions of Navetsea's alpha edit of the Gaius hair. I cannot link to Navetsea's versions, as I don't know where they were originally uploaded. I've been using
Simgaroop's version
(it's called Vergil) for Aaron but she unfortunately does not provide a link.
Anyway, preview pics!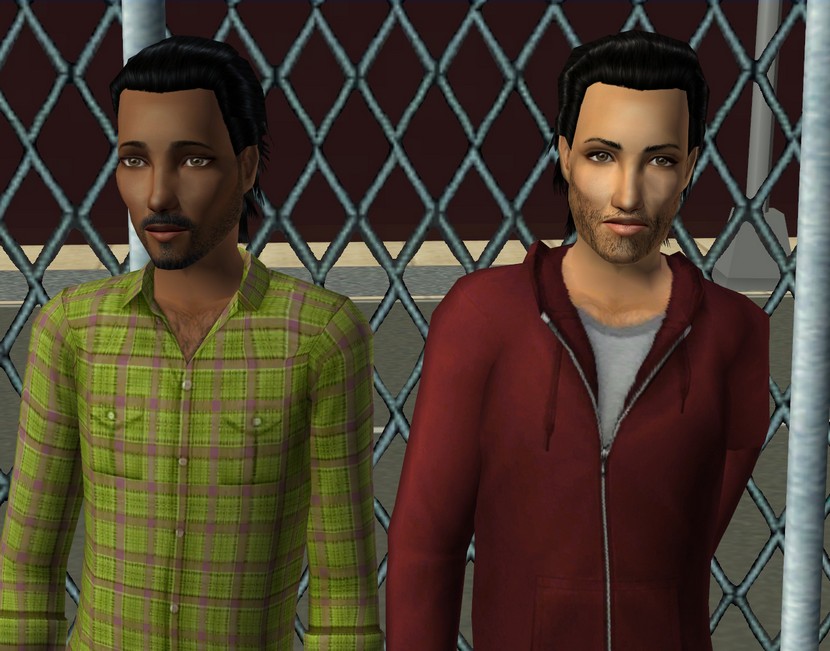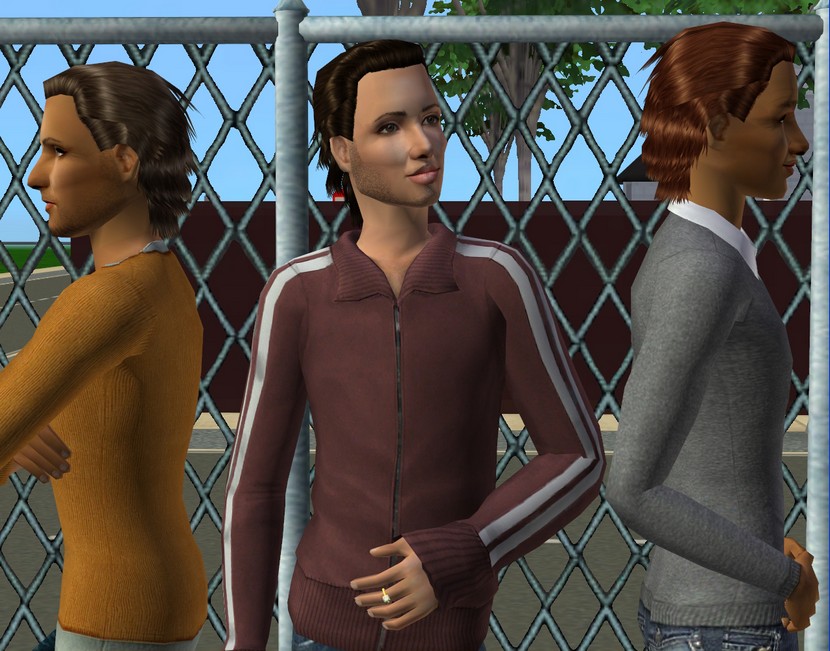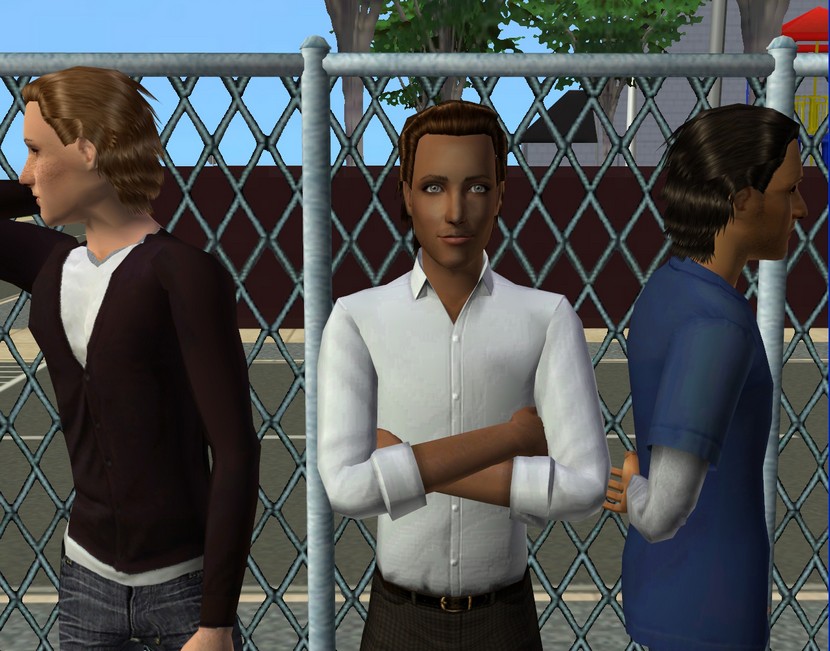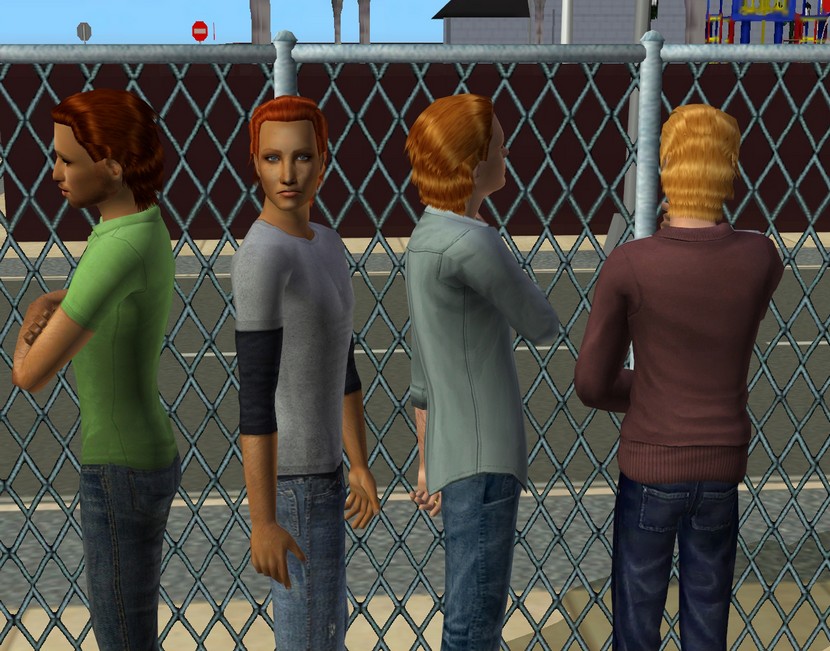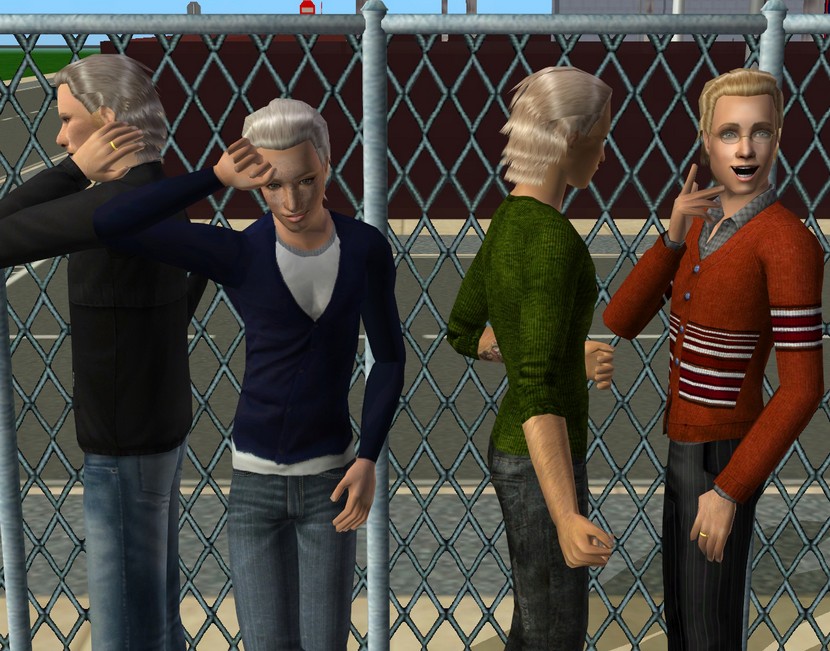 I don't know what Finn is so happy about. He did that on his own!
This mesh is YA/Adult, with all other age groups removed. All colours are binned and familied (Shrapnel and Land Mine are in their own families, because I prefer those to be binned as brown).
Mesh is not included but you can download it
here
. Download the retextures
here
!