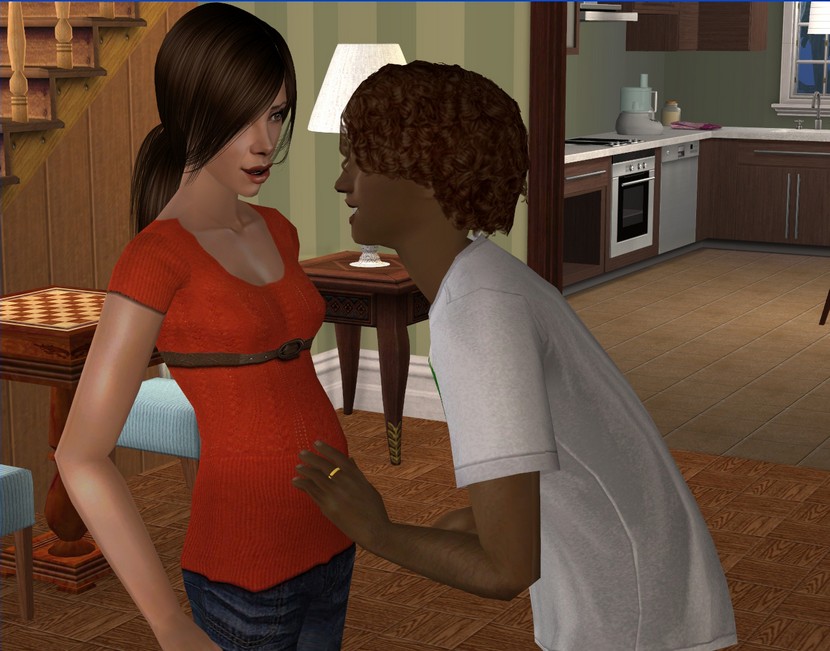 Josie Clarke
has reached her second trimester and fortunately for both her and husband
Troy
, the nausea has all but disappeared and her mood is much improved.
She's still exhausted well before bed time. Baby Clarke is due in July!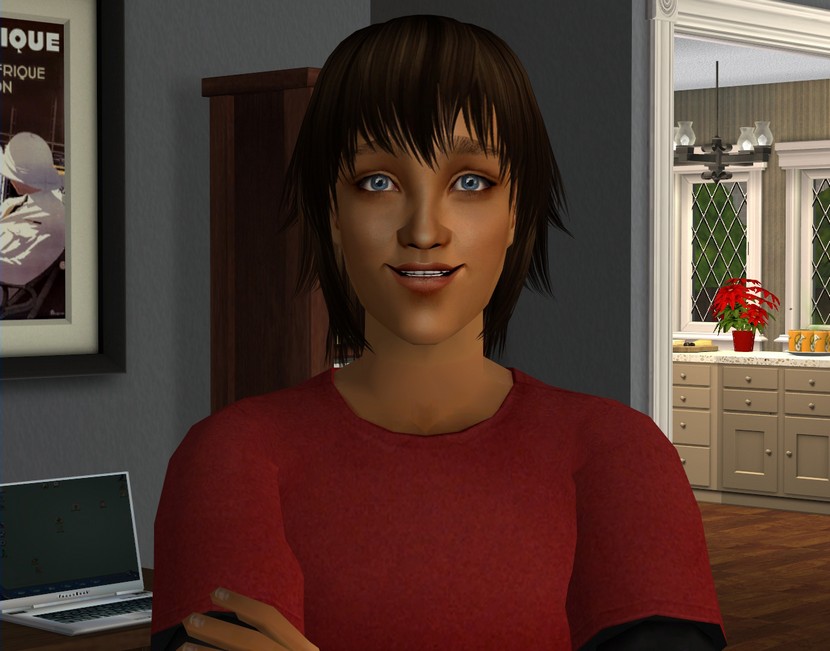 Timothy Lane
is ready for high school! Tim has decided to follow in his parents' footsteps and try to make a hell of a lot of money. He's planning on doing this by training a pet to reach the top of one of the pet careers.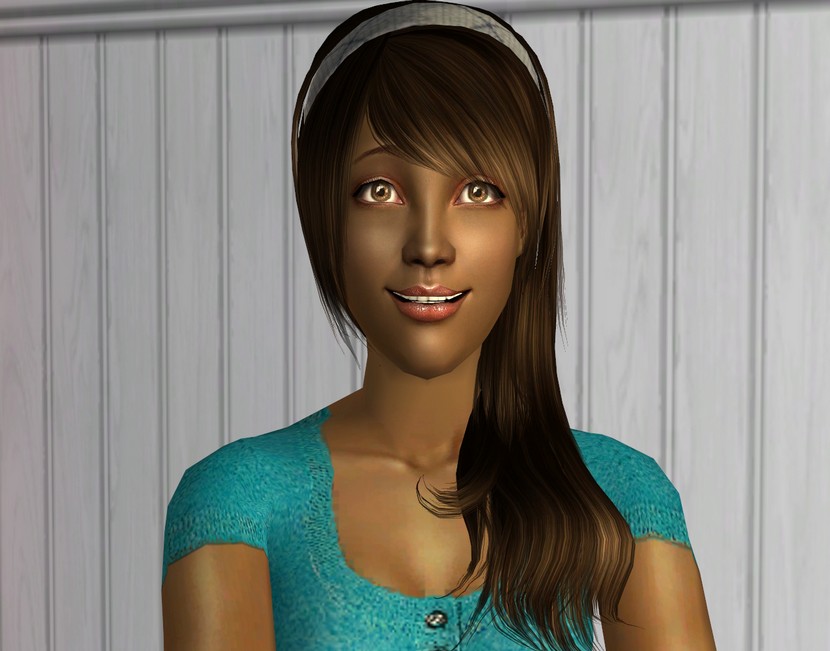 Also turning 12 is
Jessica Royce-Nihill
(
Timothy's former dance partner
)! She'd still like to focus on school but would also like to have 25 Dream Dates!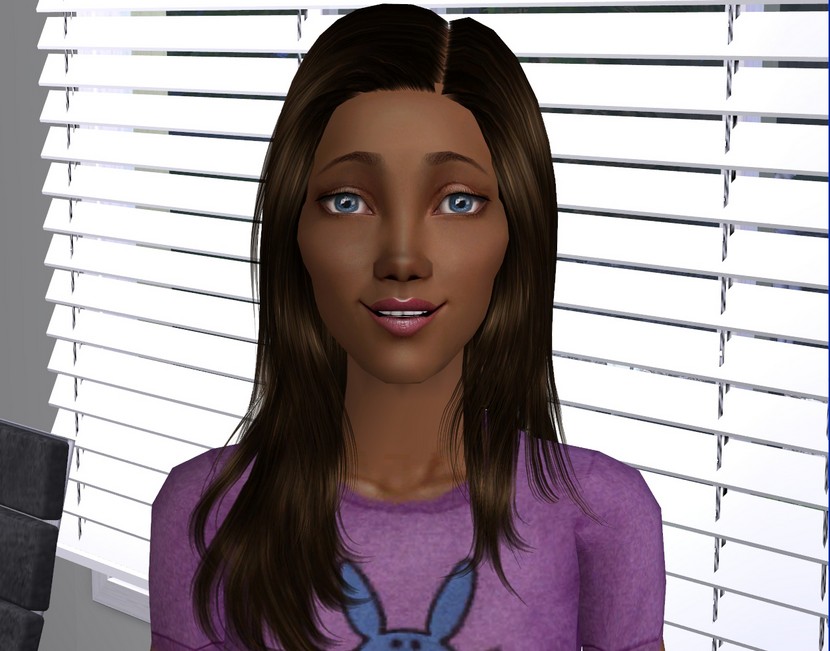 Jessica's best friend
Emma Gottlieb
is also about to begin high school. Unlike Jessica, she's already decided on a career path; she'd like to be an artist.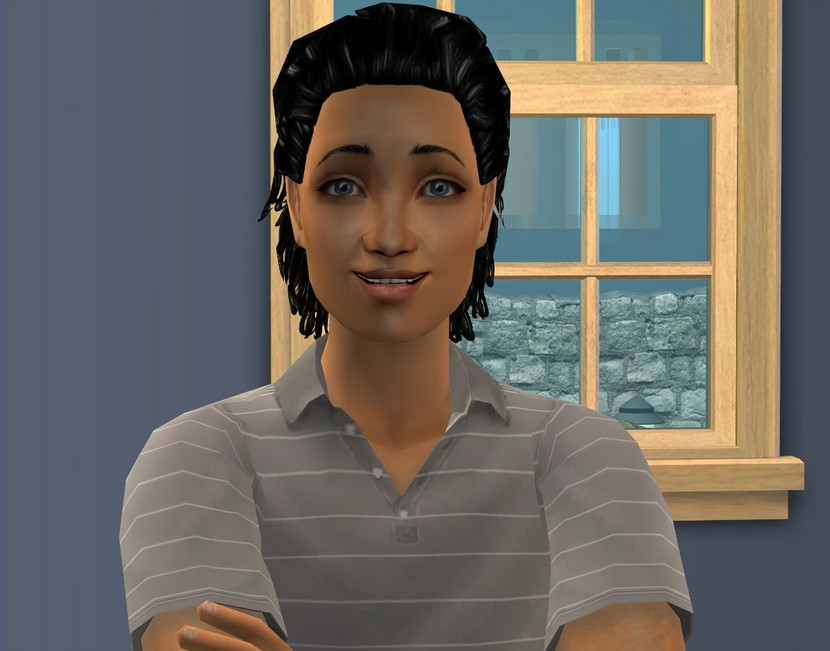 Also turning 12 are the Gentry twins (playable NPCs), Eddie...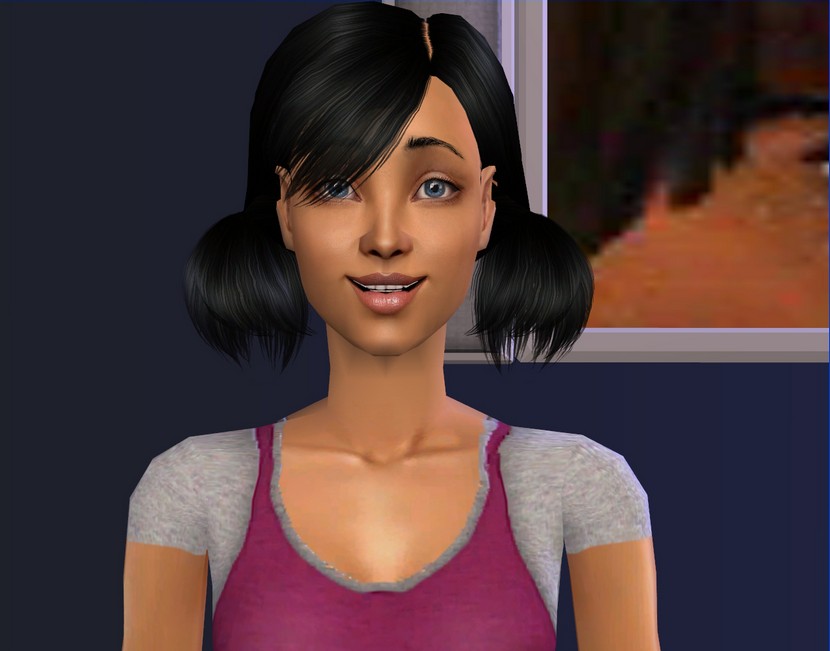 ...and Louisa. Louisa wants to earn $100,000, while her twin brother is already thinking ahead and has a goal of seeing two of his kids get married.
Josh Royce-Nihill
has just arrived on campus at Suffolk University. He's still narrowing down a major but he's likely to choose Literature.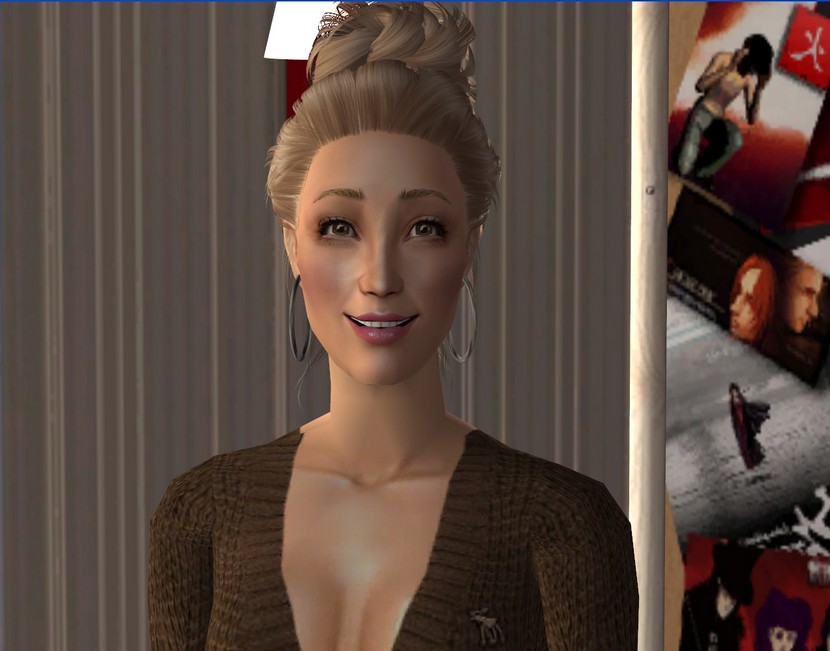 One of Josh's dorm mates will be
Elspeth Romilly
, who will be majoring in Art.
There are also two new members of the senior brigade!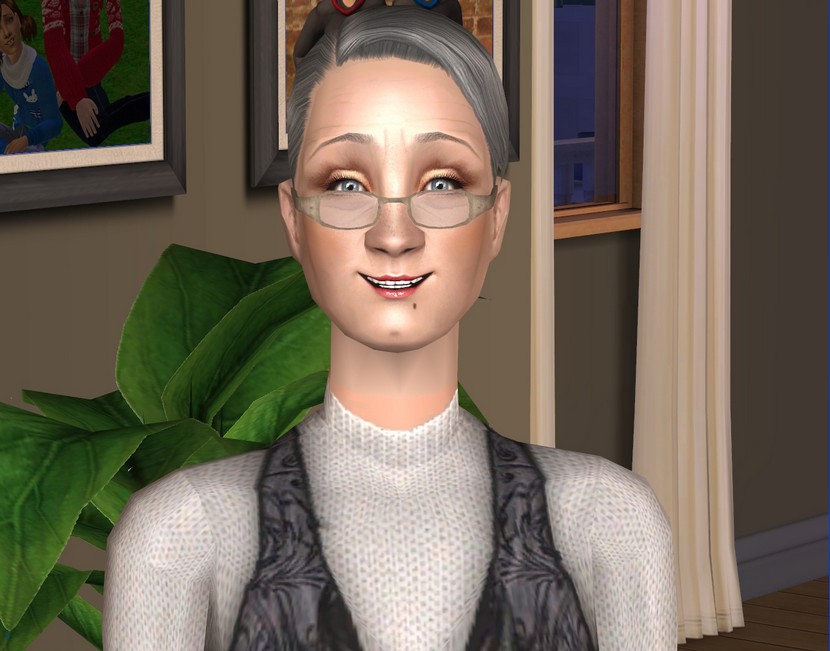 Megan Kirby
is now 60...
...as is
Emil Collins
.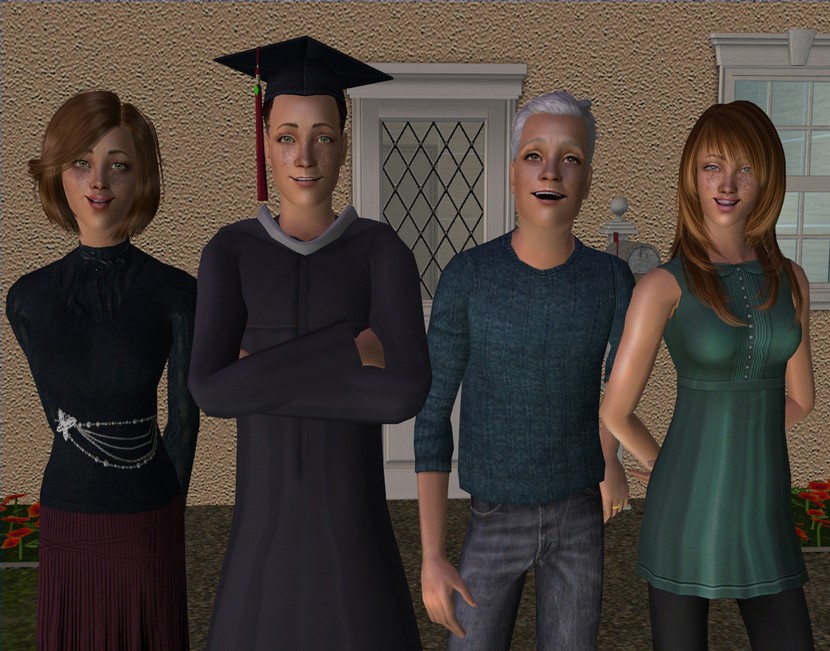 Shortly after his birthday, Emil celebrated his son
Nathan
's university graduation, along with his wife
Anna
and daughter
Hope
.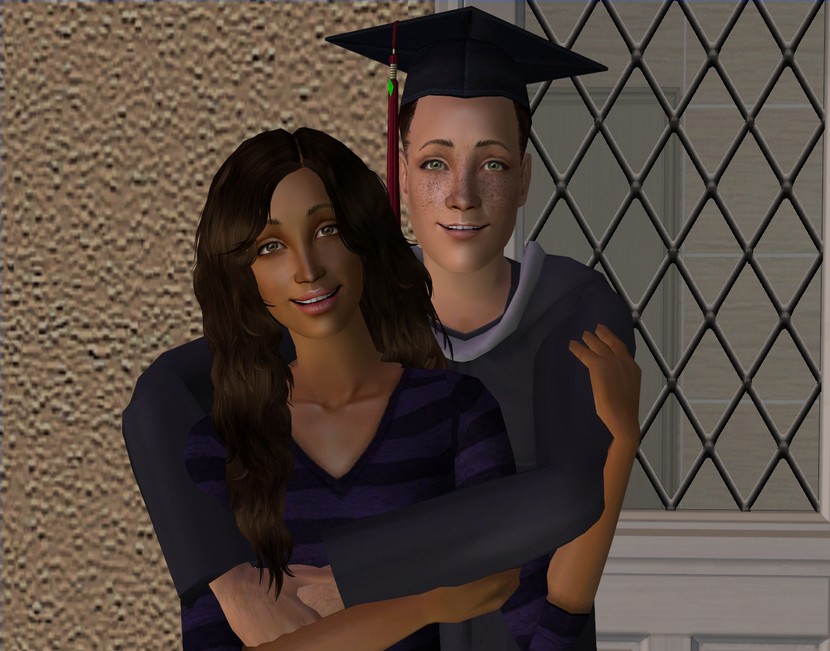 Nathan's girlfriend Julia also joined the family for the occasion.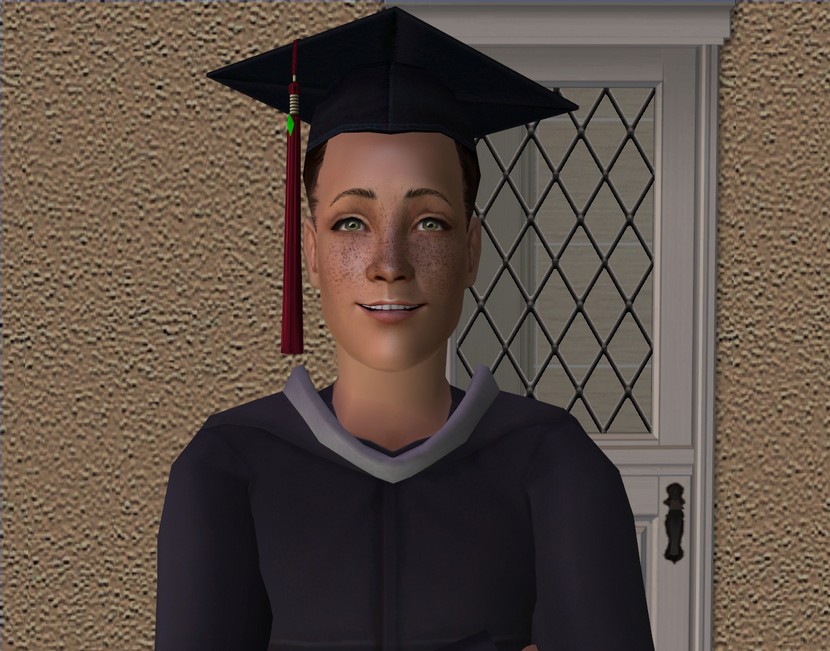 Nathan graduates from Suffolk University with a degree in Political Science and a 4.0 GPA.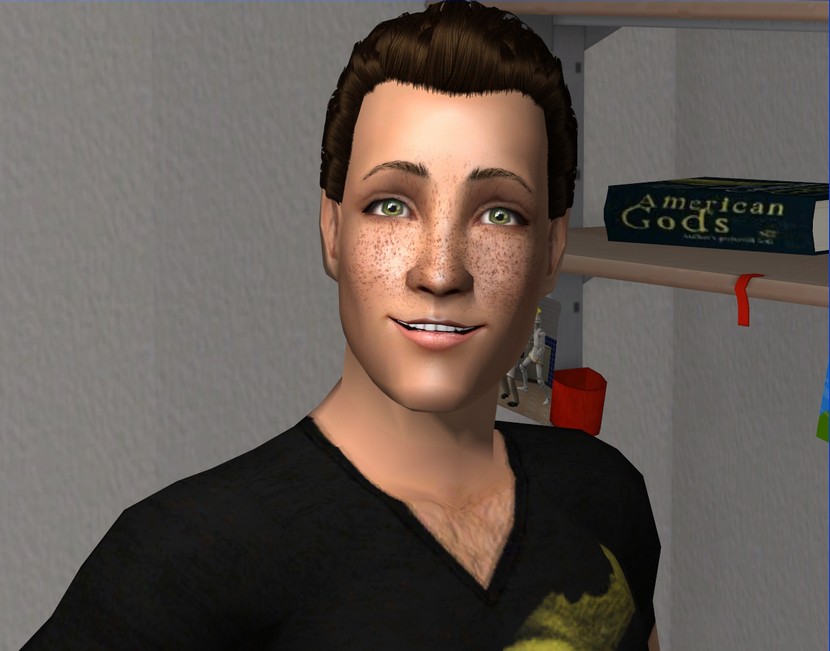 But the study is not over for Nathan; this year, he'll begin law school. In between his classes, he's working as a legal secretary.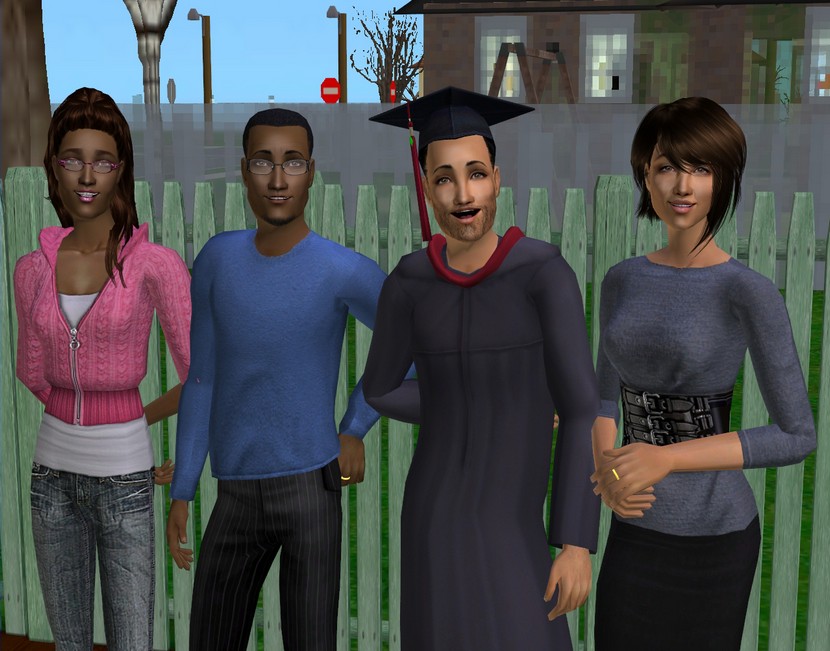 Celebrating his graduation with his own family is Nathan's former roommate
Malcolm Novak
.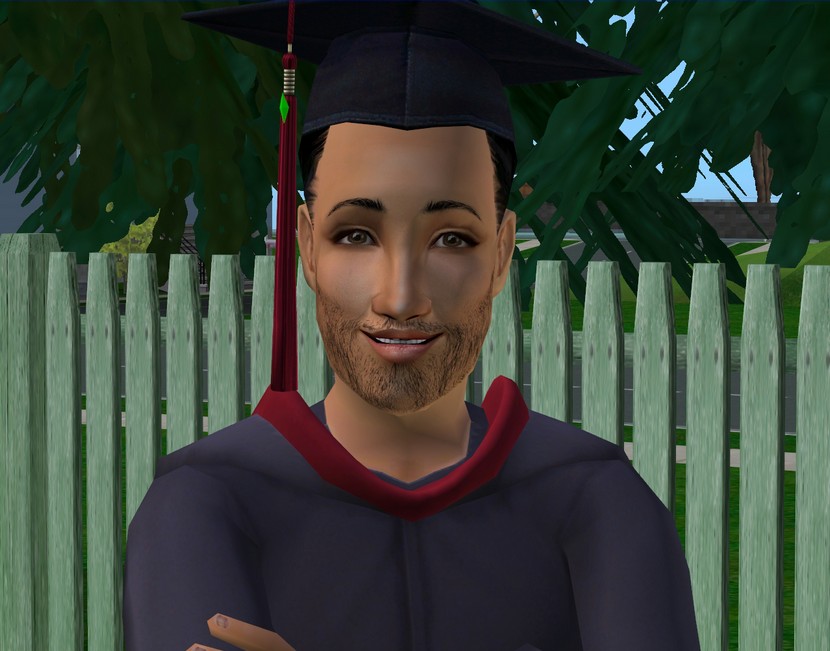 Malcolm has earned a degree in Biology and a 4.0 GPA.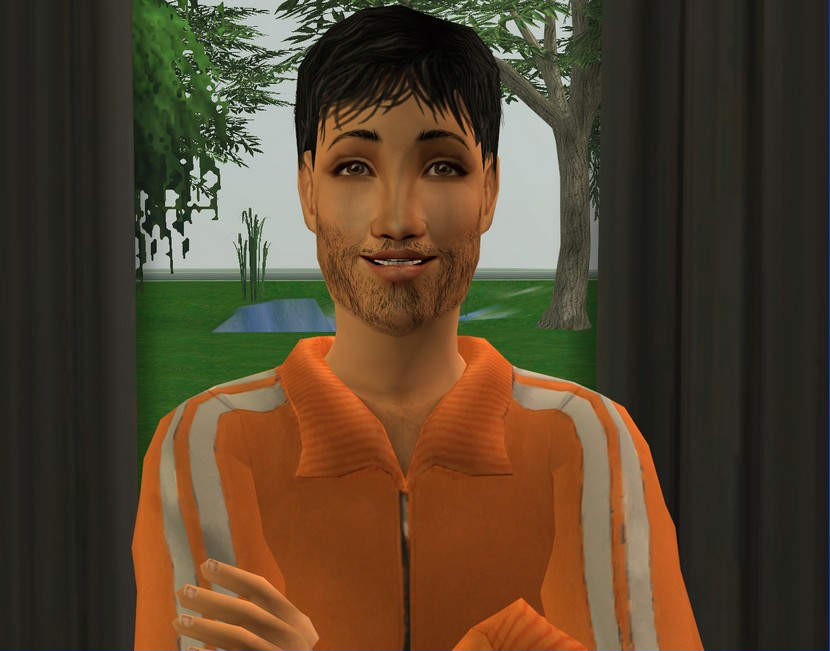 He will be living with his sister Adrienne and her roommate Matilda, while he goes through medical school. He'll also be getting some real world experience by working as an Emergency Medical Technician.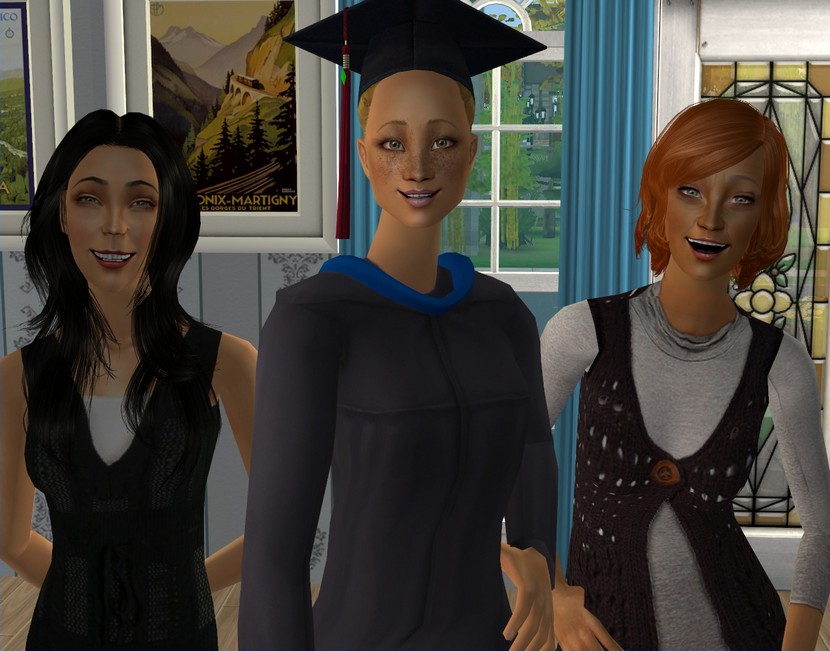 Newly single
Susannah Carmody
is also done with university and is congratulated by mother
Kimberly
and sister
Sarah
.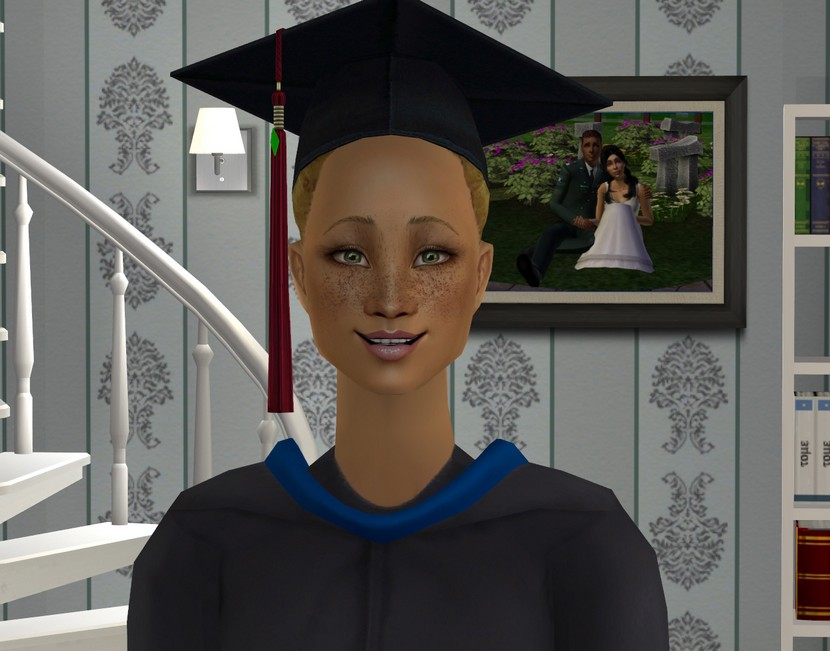 Like the boys, Susannah also earned a 4.0 GPA but she now has a degree in Art. She is completely finished with her studies and is now working in the culinary industry.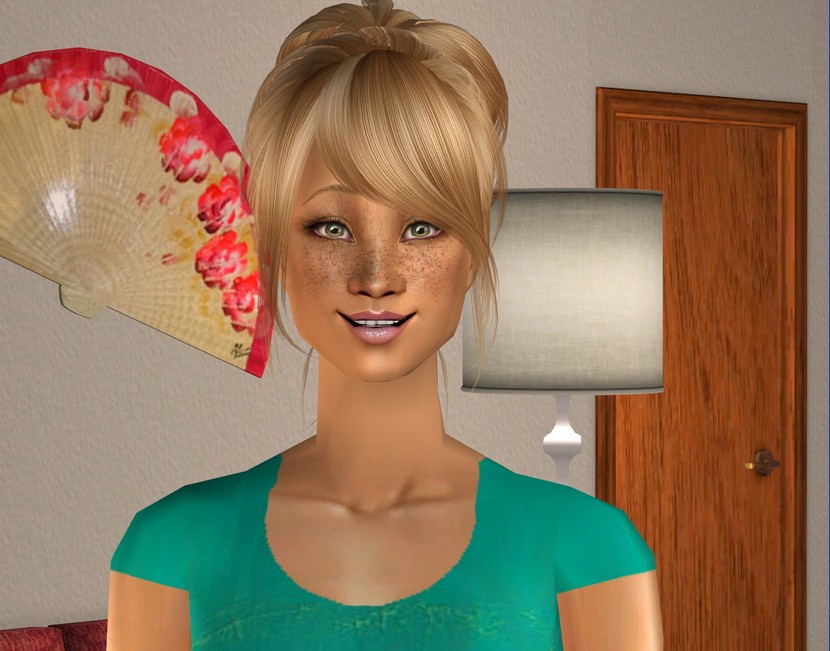 Her first job is not a glamorous one - Fast Food Shift Manager - but she hopes to get her foot in the door at a classier place soon!
Two funnies: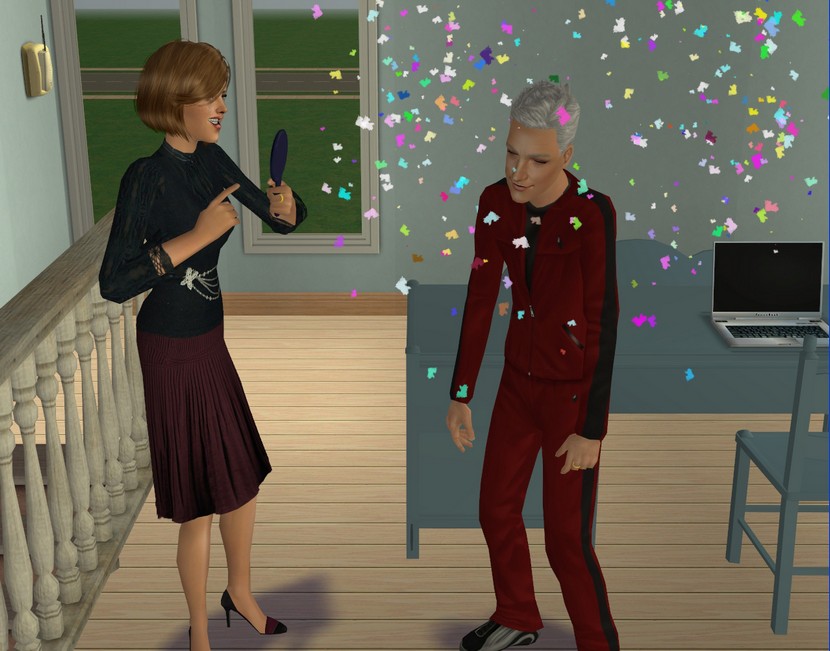 If anyone was going to completely tune out and ignore their husband's birthday in favour of gazing at their own reflection, it would have to be Anna!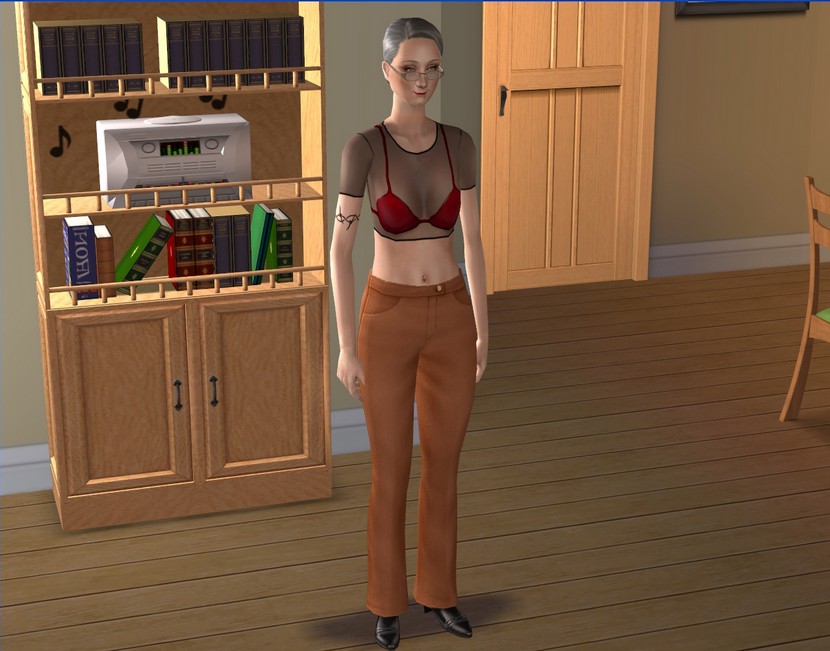 I think Megan would be scandalised with this outfit! Age up outfits are usually heinous but wow...this one was really special, especially for prim and proper Megan!
Notes:
Poor Josie. I got her up at about 6am, she did precisely nothing all day and she was still worn out by 2pm! But she didn't throw up once, after I "bumped" her, so good news for her!

I love all my new teens but isn't Louisa adorable? I hope one of my boys takes a liking to her eventually. She's a really sweet girl as well.

Aspirations, in case they weren't clear: Eddie is Popularity, Louisa is Knowledge, Tim is Fortune, Emma is Popularity and Jessica is Knowledge/Pleasure.

Josh looks much more like Max than he did as a teen! Wow! I think he's way better looking as a YA as well. I think his teen stage was a little awkward. Which seems quite realistic actually.

With any luck, by the time you read this, profiles will be done! But um...don't be surprised if they're not. The student index and playable NPCs post in the side bar are both updated though. That counts for something, right?