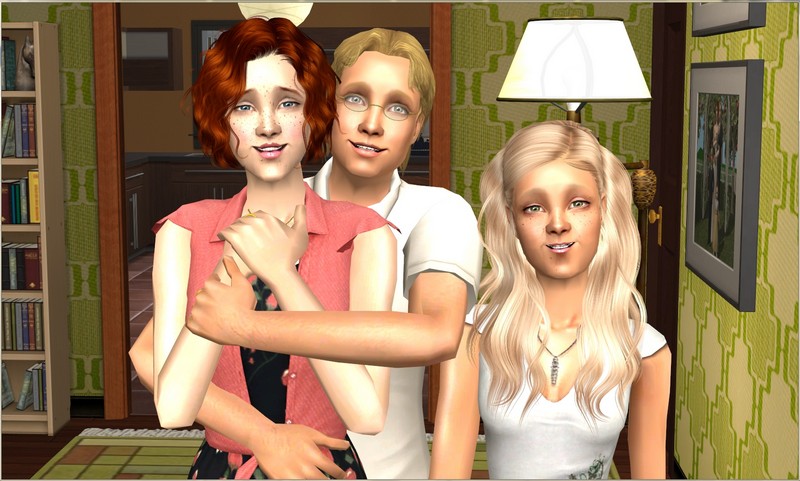 Finn
and
Victoria
began dating very early on in high school and were a very solid couple from the beginning. This was tested when Victoria fell pregnant with their son Declan while they were in their sophomore year at Suffolk. Victoria's mother Megan, already not very fond of Finn at the time, was furious but the couple decided to stick it out.
Declan
was born in 2021 and Finn and Victoria decided to raise him together, living in the on-campus family housing. They were very surprised when they learned they were expecting another baby two years later. Their daughter
Caitlin
was born shortly before Victoria and Finn's graduation.
They moved to Exeter after uni and lived in an apartment. Victoria found work at the aquarium, while Finn started teaching at the primary school and studying for his Master's. They married on Victoria's family's farm in 2026 and bought a house in 2030. Not long after that, they decided to add to their family and their daughter
Keira
was born in
Finn is now principal of the high school and Victoria still works at the aquarium. Declan and Caitlin have both graduated from university are living with roommates, while Keira is in high school