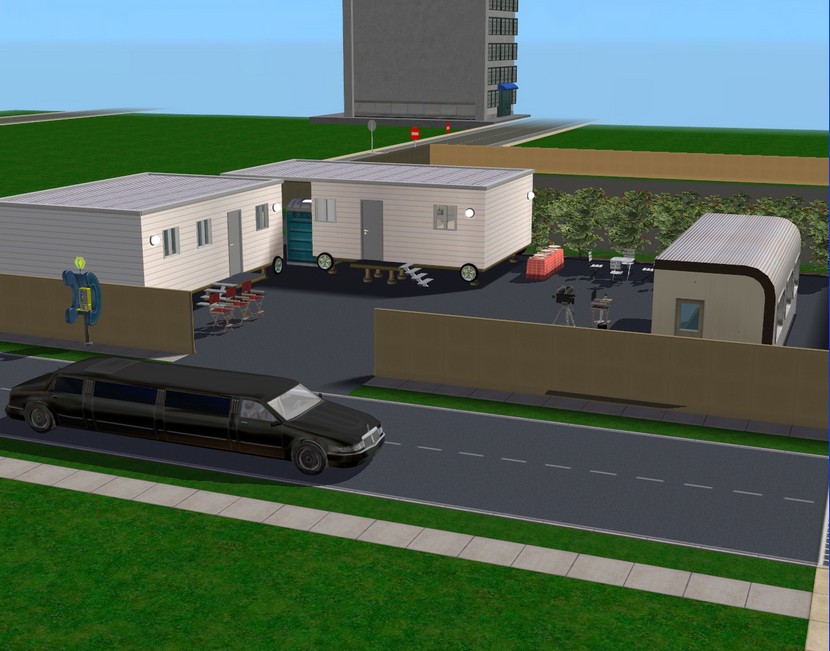 So here is the first lot of Okapi Studios (so named just because I think the okapi is a rather adorable animal). So far, it's looking like it might be just the two lots in total but maybe there'll be three. We'll see.
I'm not completely happy with this lot yet but I'm calling it done for now. The parts that I really need for story shots and not just for game play are parts I'm really happy with, so it's good enough for the mean time.
This is a little different from my usual lot tours, as this is the kind of lot which looks better with Sims on it. So there are some gameplay shots as well.