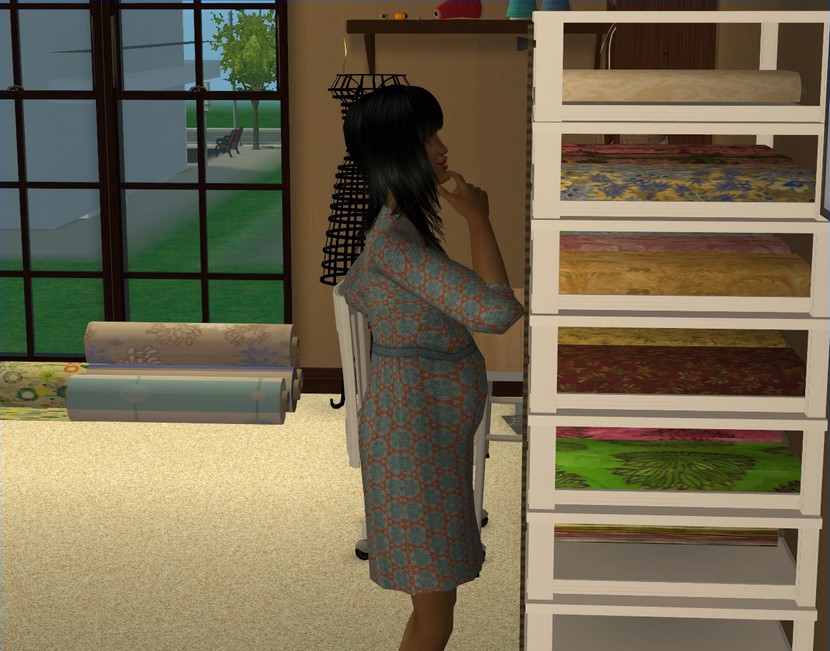 Not much time left until
Olivia Nihill
's third child is born. She's in the process of preparing lots and lots of clothes for the upcoming addition.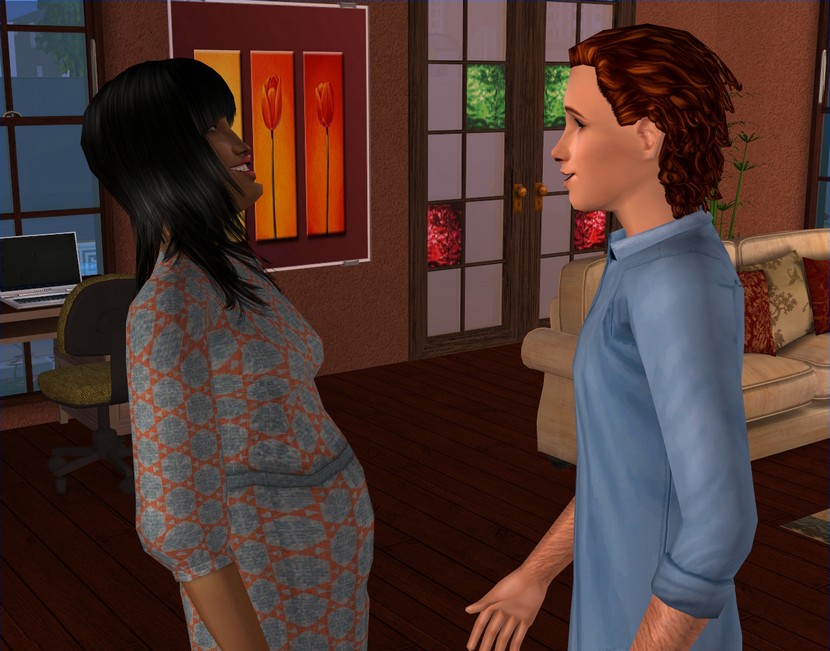 Steve and Olivia don't mind what sex this baby is but after two girls, a boy would be an unexpected surprise. Baby Nihill is due in August.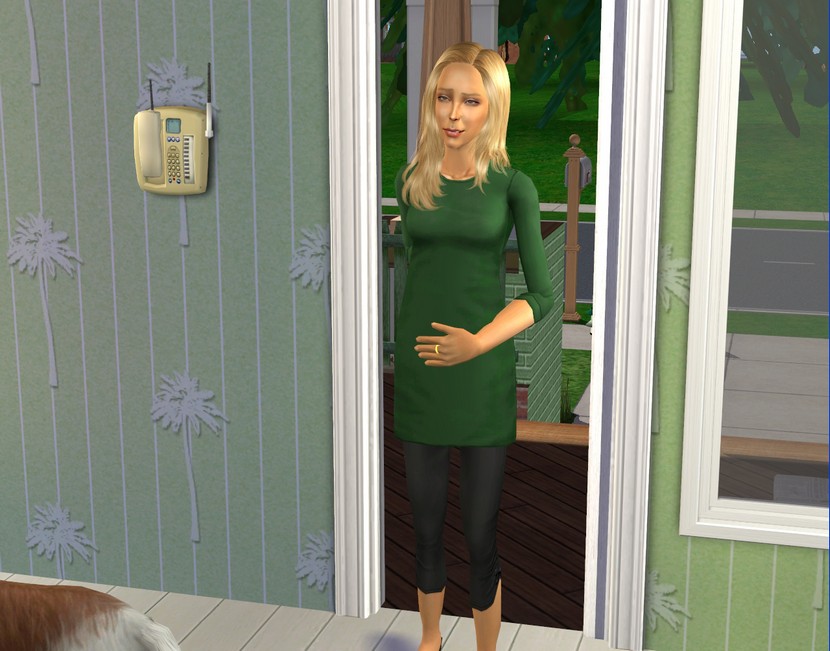 Maia Novak
is in the second trimester of her first pregnancy and she's wondering why women ever agree to do this more than once.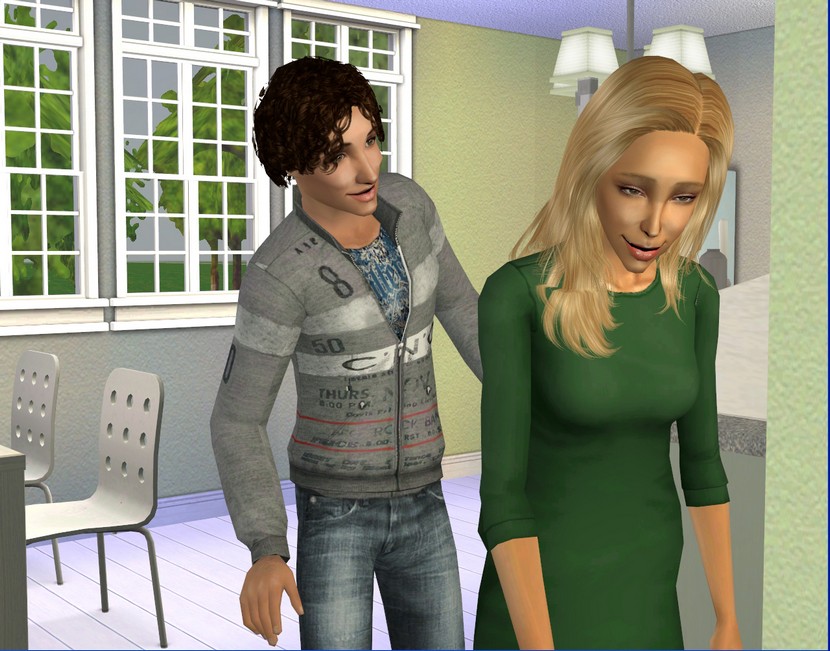 Maia is feeling grumpy and tired a lot of the time but fortunately, husband
Ethan
is on hand for back rubs.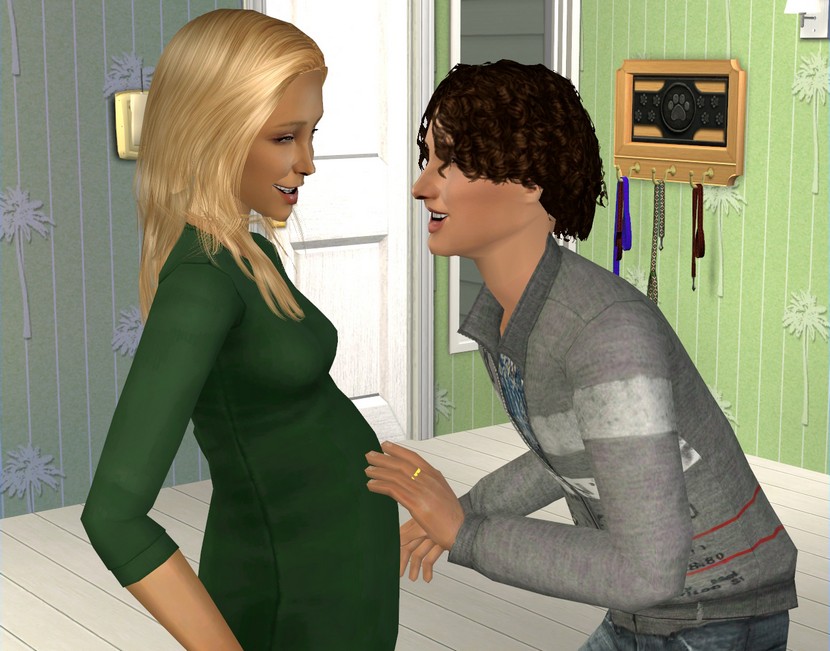 Baby Novak is due in October.
Extras: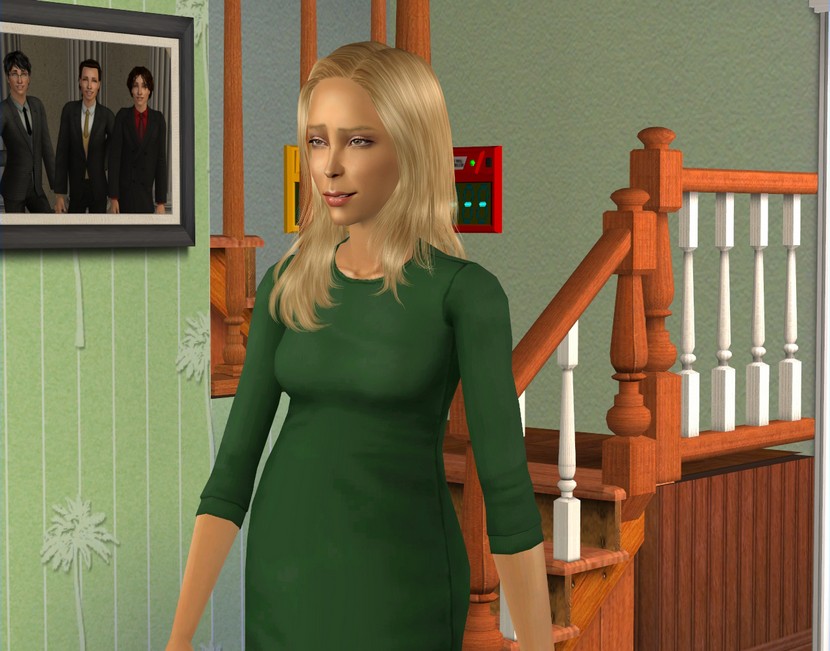 As soon as I bumped Maia up to the second trimester, she made this expression! So I just figured she's not someone who loves being pregnant, which seems to fit her anyway.