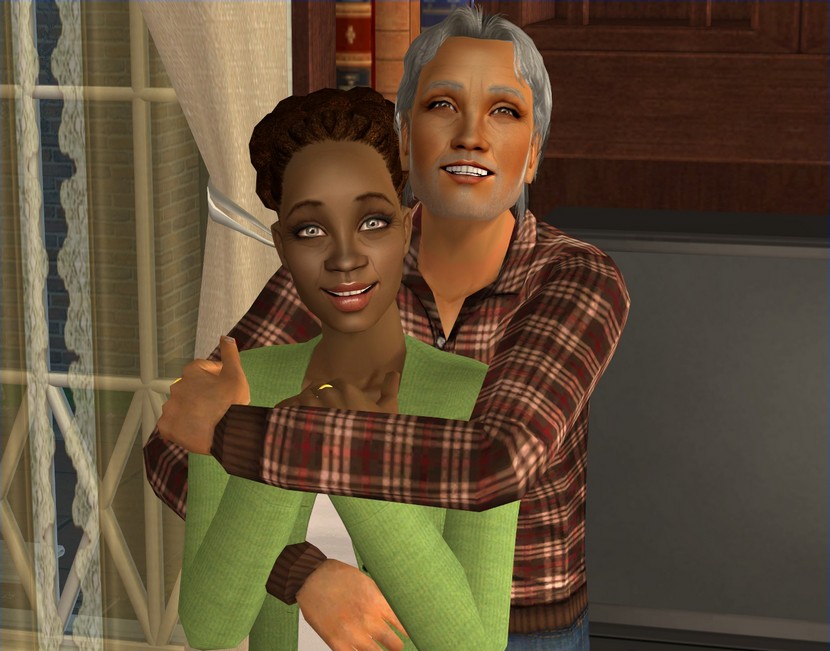 Narrated by Kendal Draper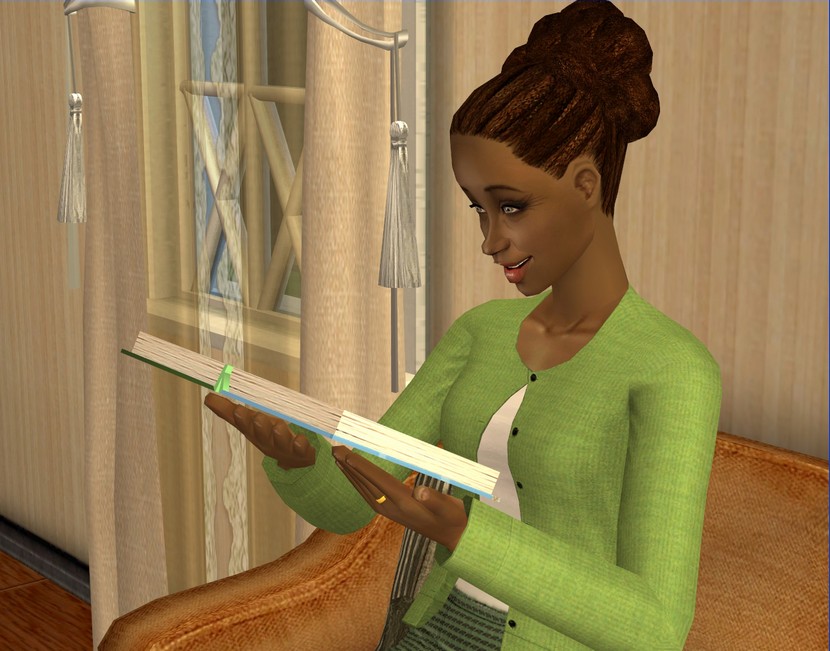 I'm not so busy this year, seeing I'm no longer a part of the hood council. I thought I would be sadder than I was but I was kind of happy to hand it all over to
Tatiana
. It's nice to have just the one job.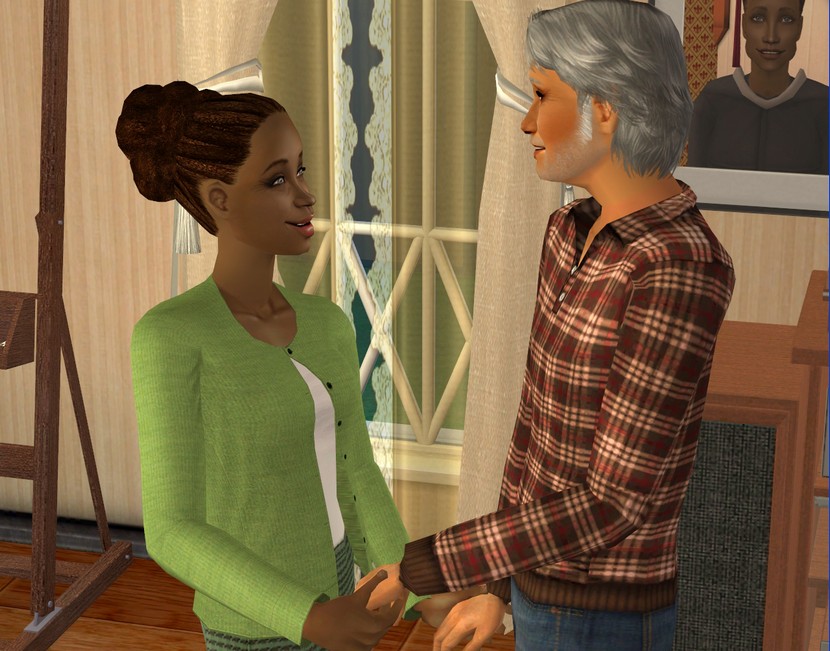 It took me a little while to get used to it but I'm now very content that Lake and I are on our own. Because we both already had children when we got married, we've never really had much time alone.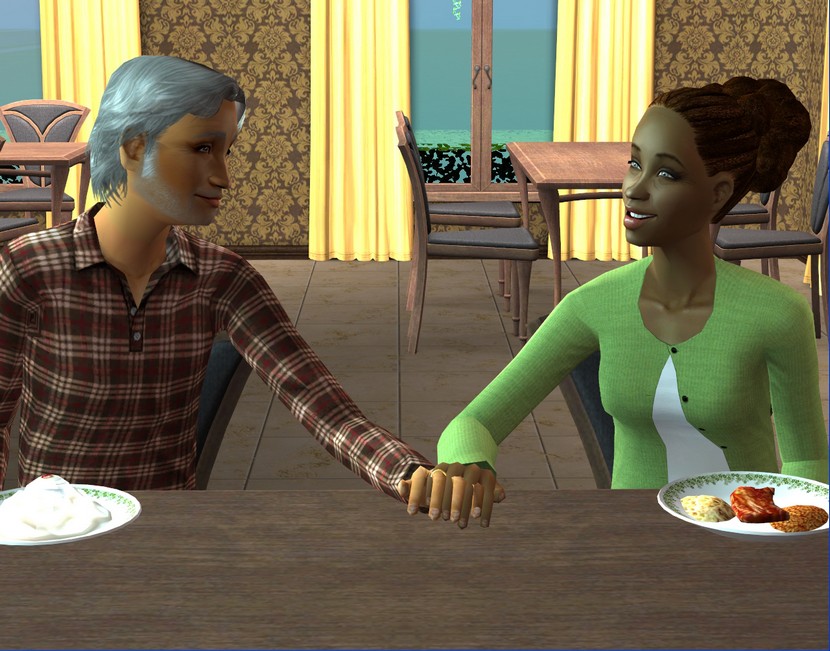 Now that I'm getting over all the kids being out on their own, Lake and I have been taking better advantage of our time together.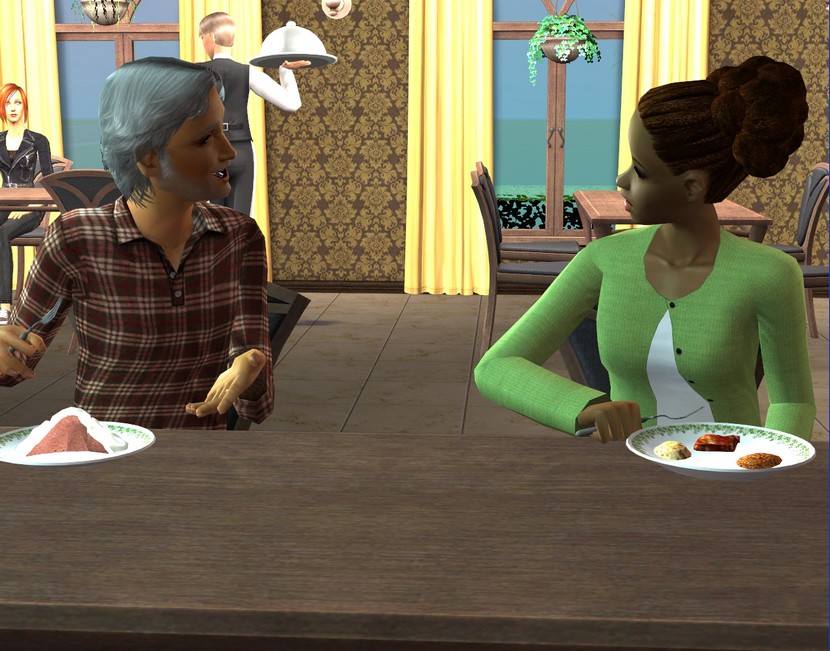 He's already nagging me to promise I'll retire the second I turn 65!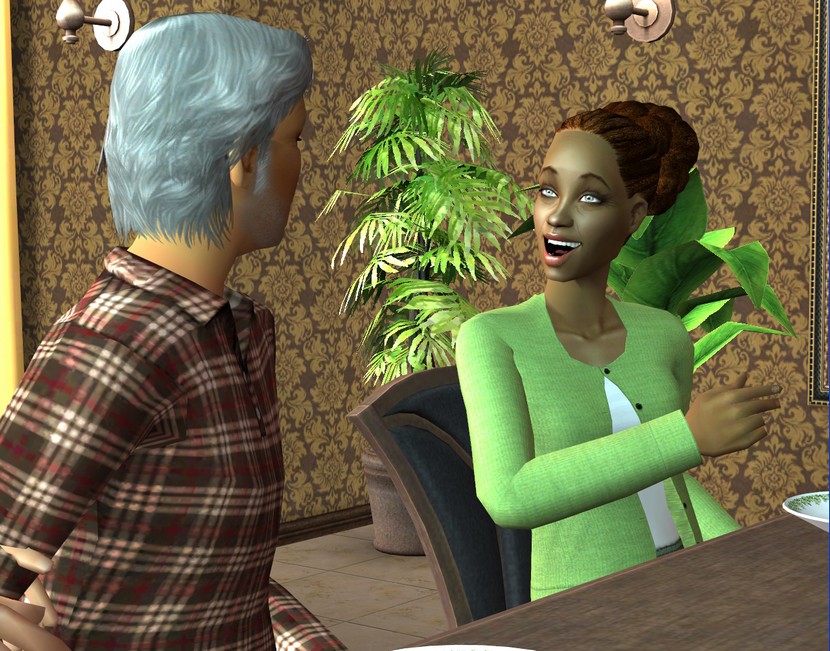 I'm already enjoying this slower pace of life, so I think I'll be ready to give up working by then.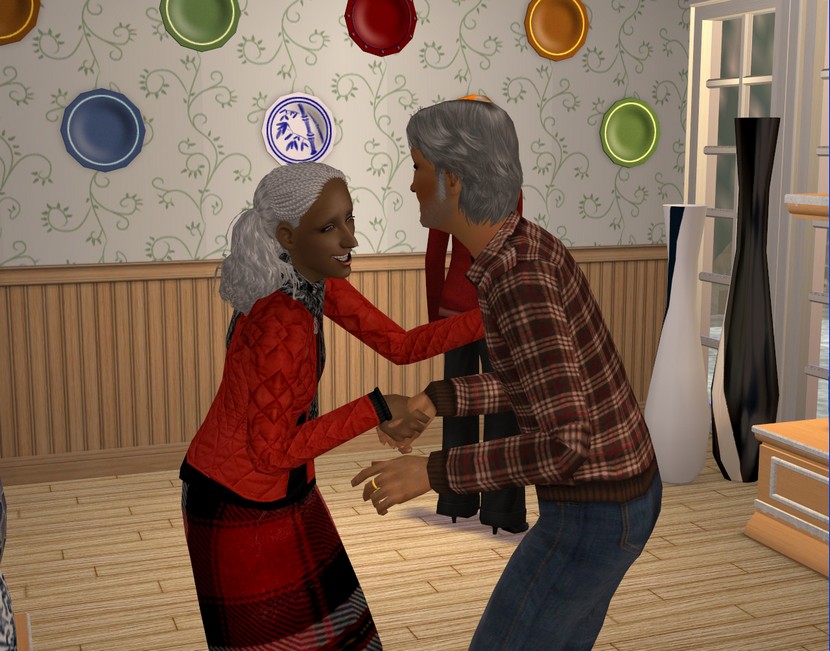 Now that Lake is getting ready to pass the store down to
Rose
, he's scaling back the time he spends there even more.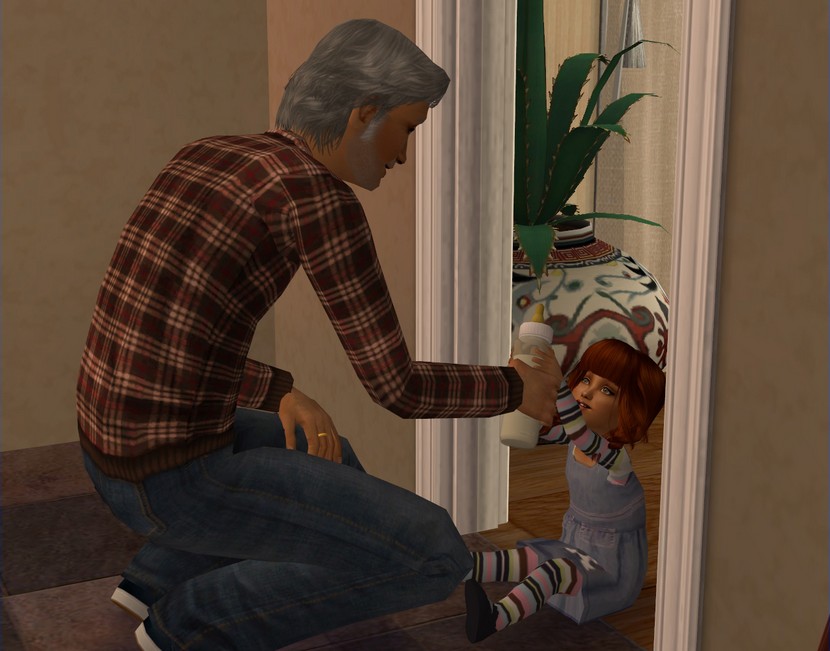 On his days off, he sometimes minds Felicity while Patience and Rob are working.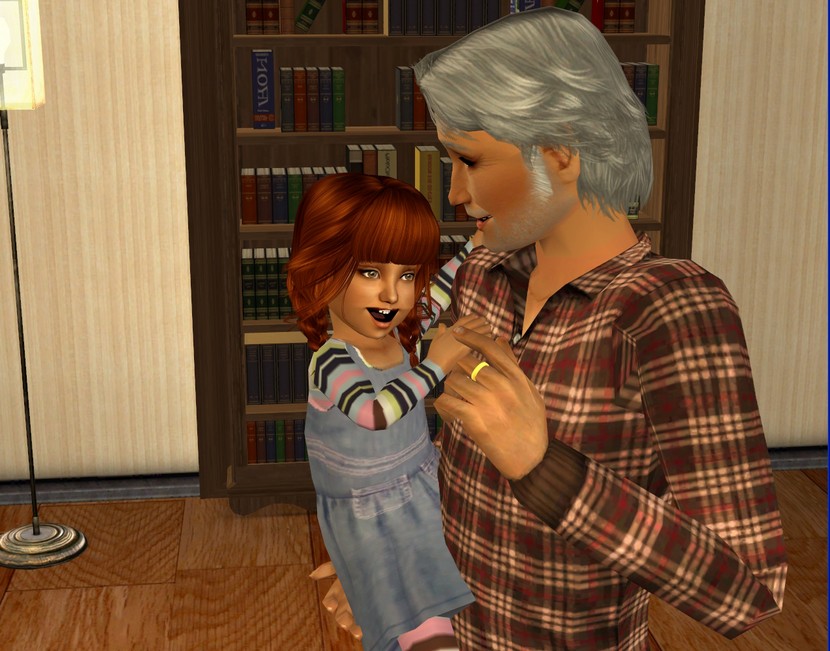 Lake didn't ever really think he'd enjoy being a grandfather as much as he does.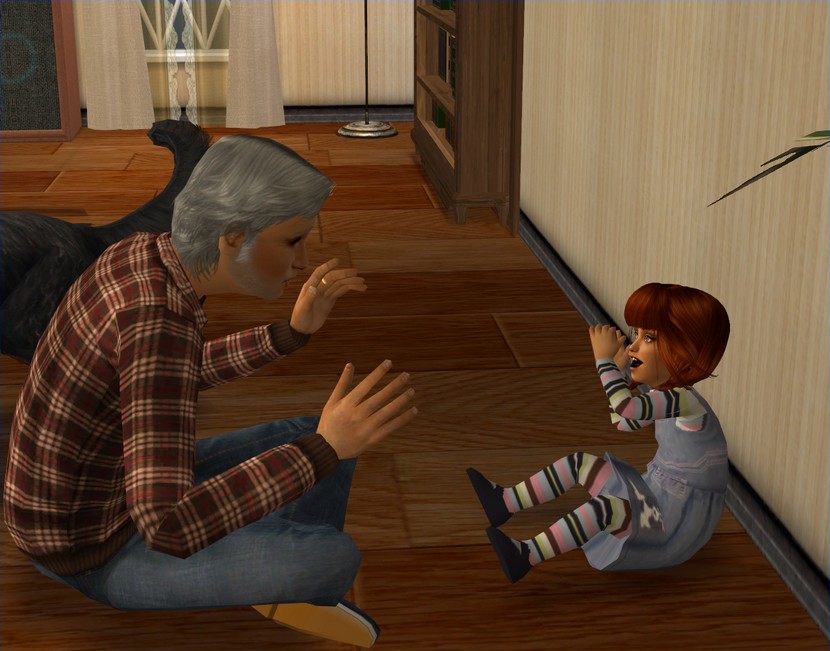 He really cherishes that one-on-one time with Felicity. It's the kind of thing I want to do more of when I do finally retire.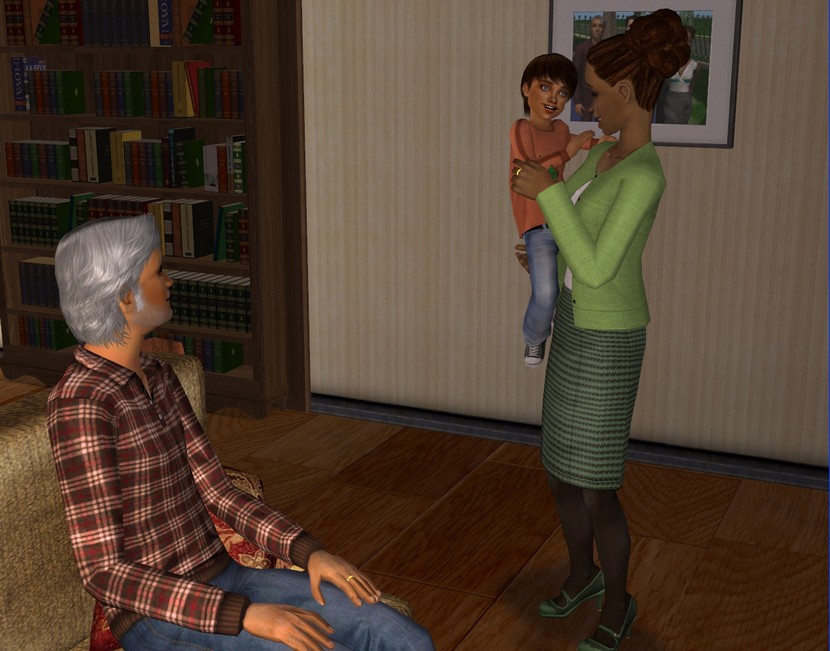 I'll have so much more time to spend with the grandkids when I do. Who knows how many we'll have by then?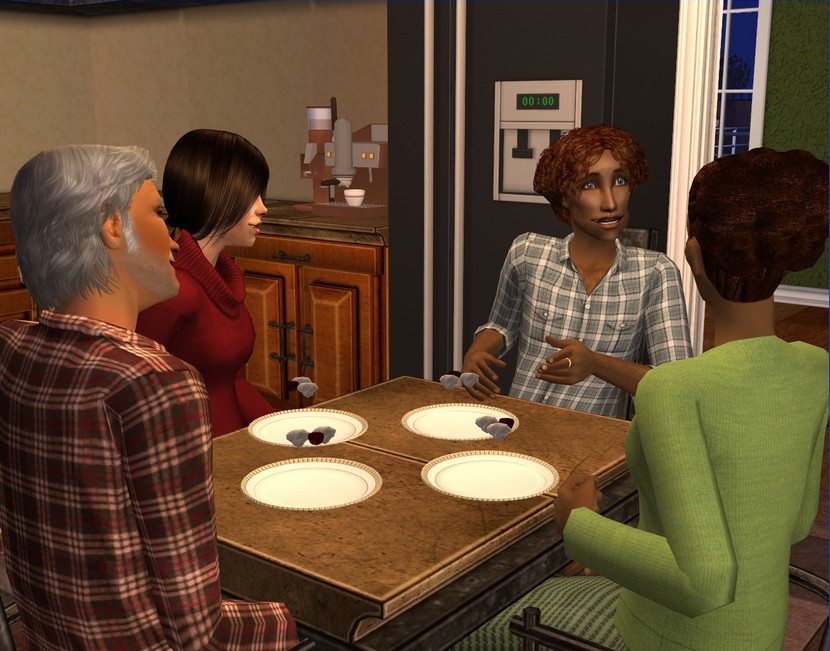 We have five between us right now and we just found out it will soon be six! Troy and Josie are expecting another baby.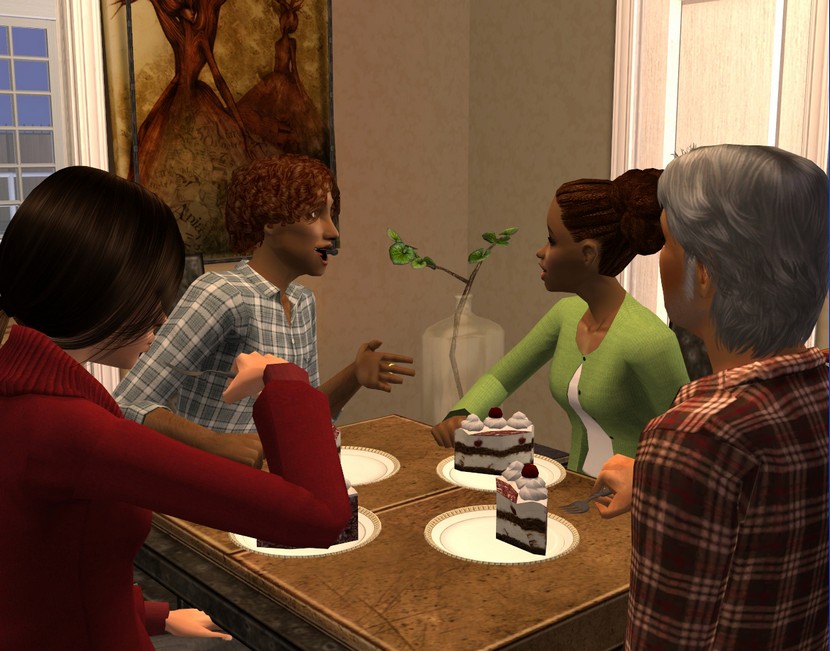 Josie is about 14 weeks along and it's all looking good, so they're telling everybody now.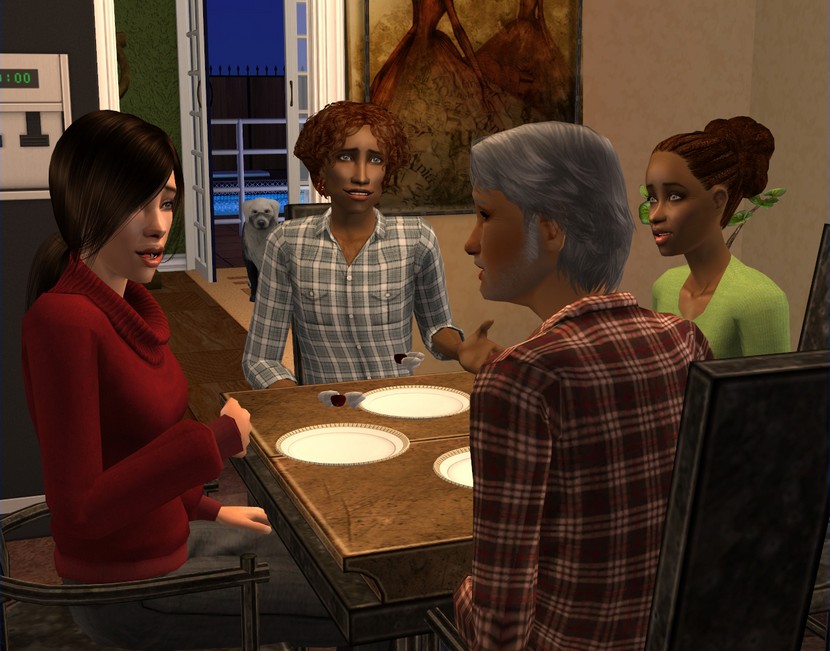 Troy is going to work from home for a while after the baby comes, with Josie heading back to work as soon as she can. She doesn't think she's cut out to be a stay-at-home parent.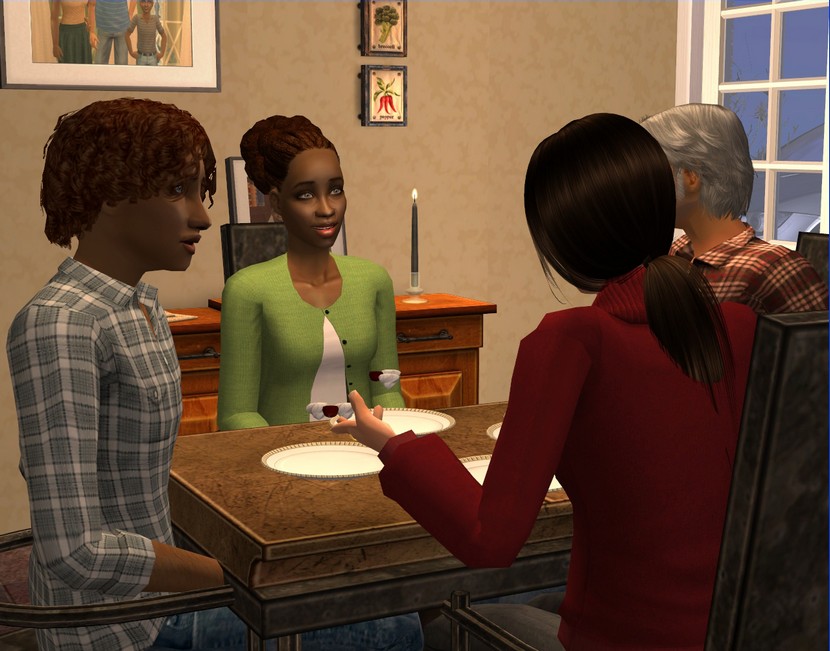 I enjoyed my leave but I wasn't working at a job I loved as much as Josie loves hers. I might have felt differently if I was.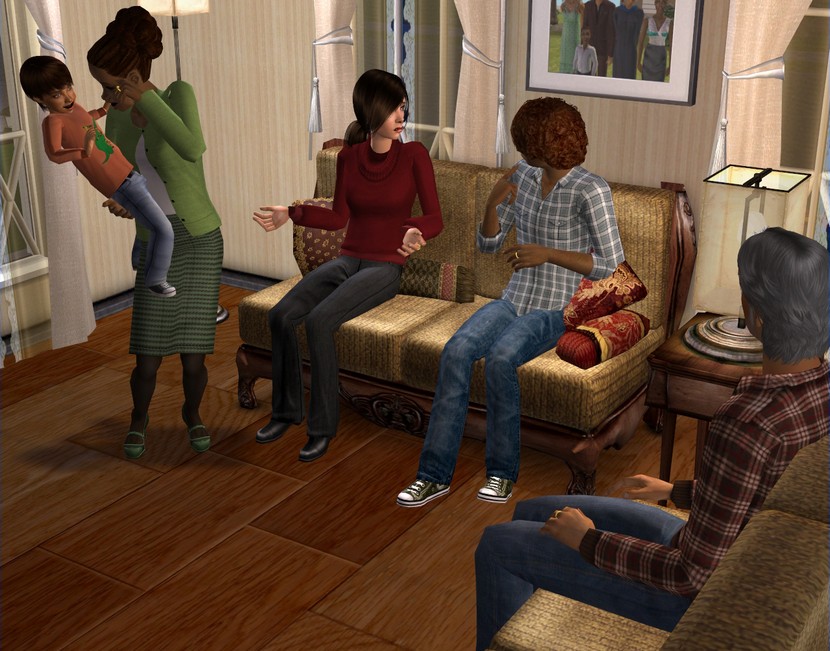 I hope this baby is as easy as Jude was, otherwise I'm not sure how much work Troy will get done.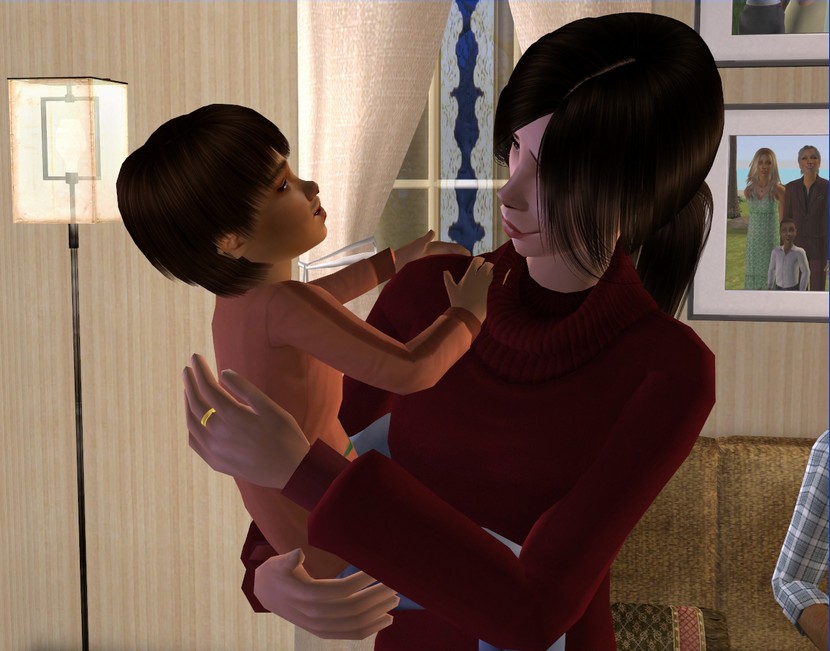 Jude is such a good little boy. No parent could have asked for an easier first baby.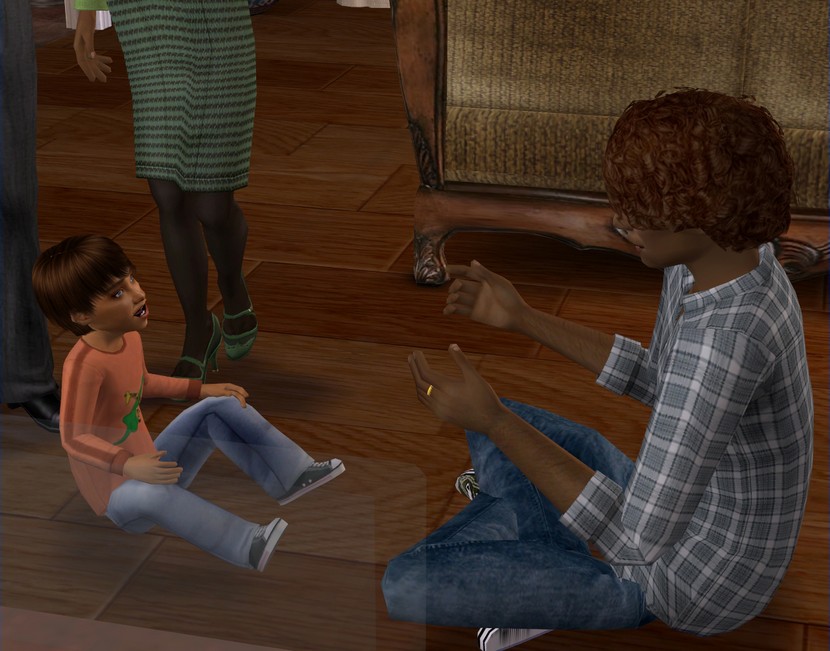 Troy and Josie waited until now to tell Jude about the baby and they're talking about it a lot with him to prepare him.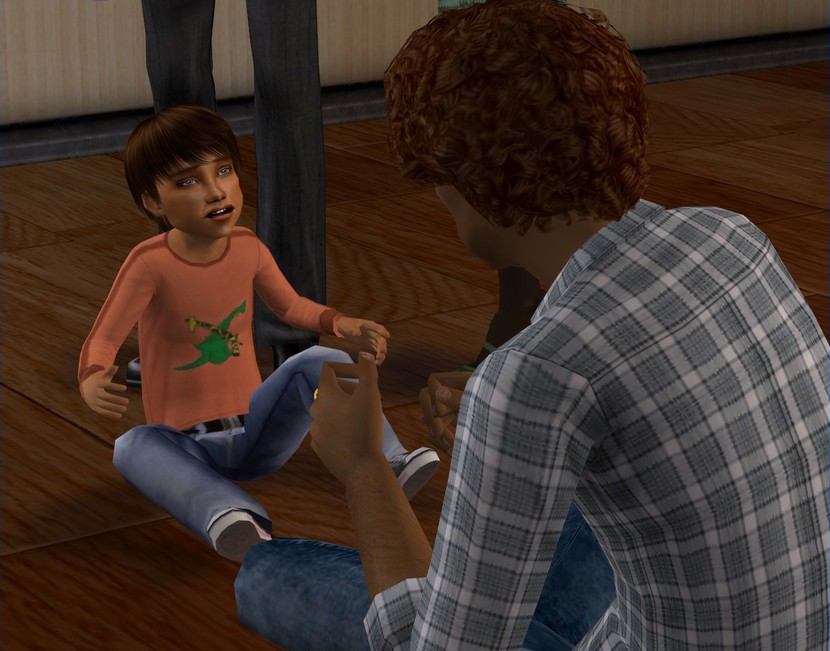 He seems excited about it but he's still so little. It's hard to say how much he really understands.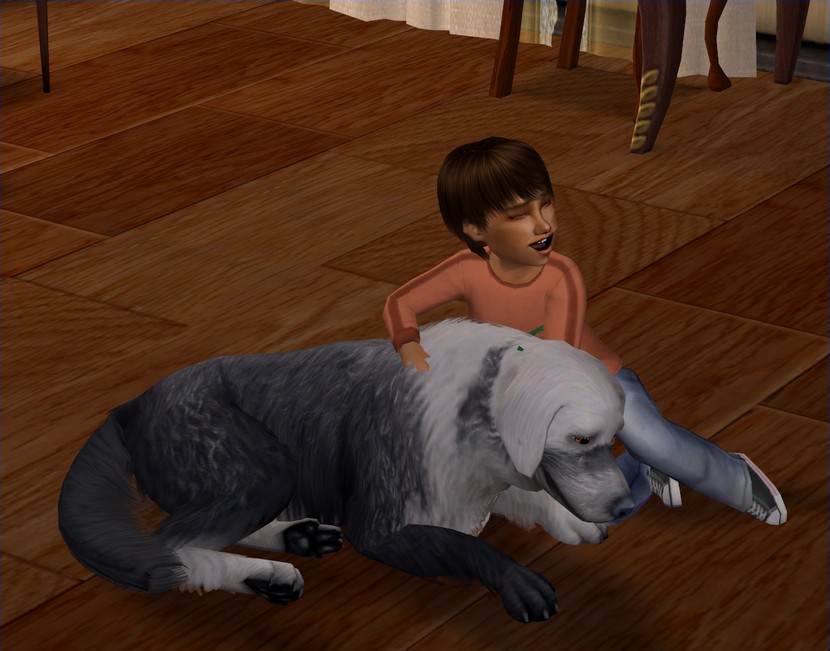 He has decided he wants a dog though. He loves our dog, Fajita and has to be wrenched away from her when it's time to go.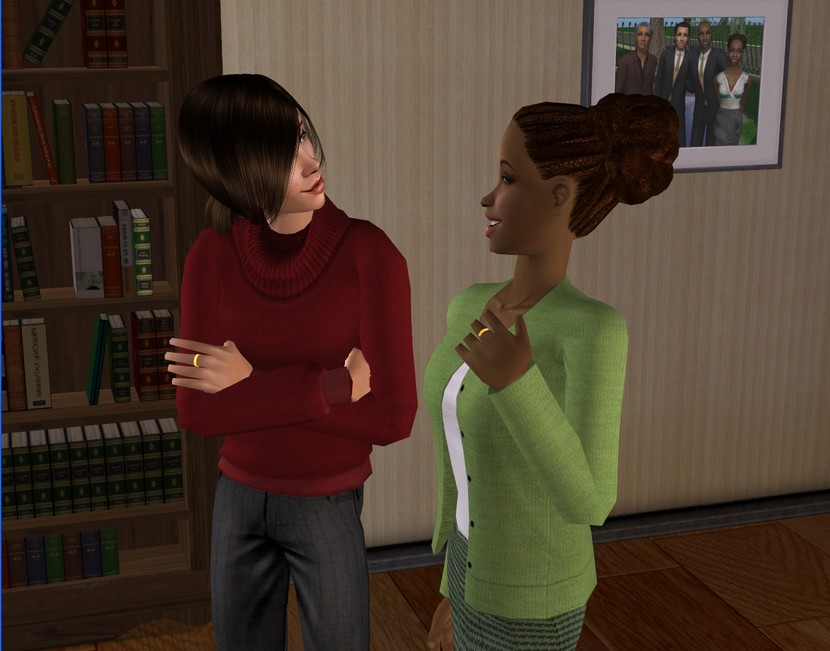 Josie says he asks about dogs much more than he asks about his impending sibling. I think that's adorable.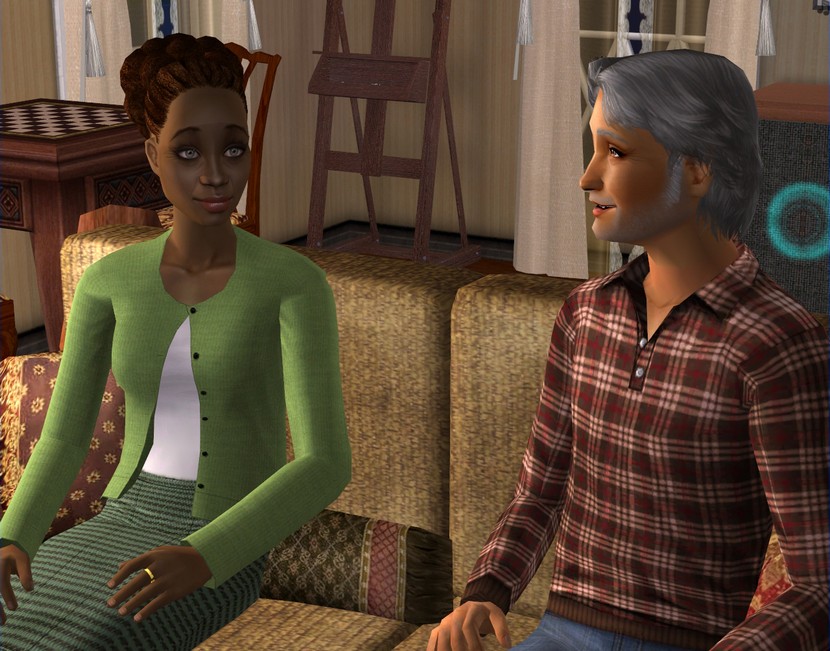 If Troy and Josie give us the okay, we might look into buying a dog for Jude for Christmas. They both grew up with dogs and like them a lot, so it might be a welcome addition to the family for them.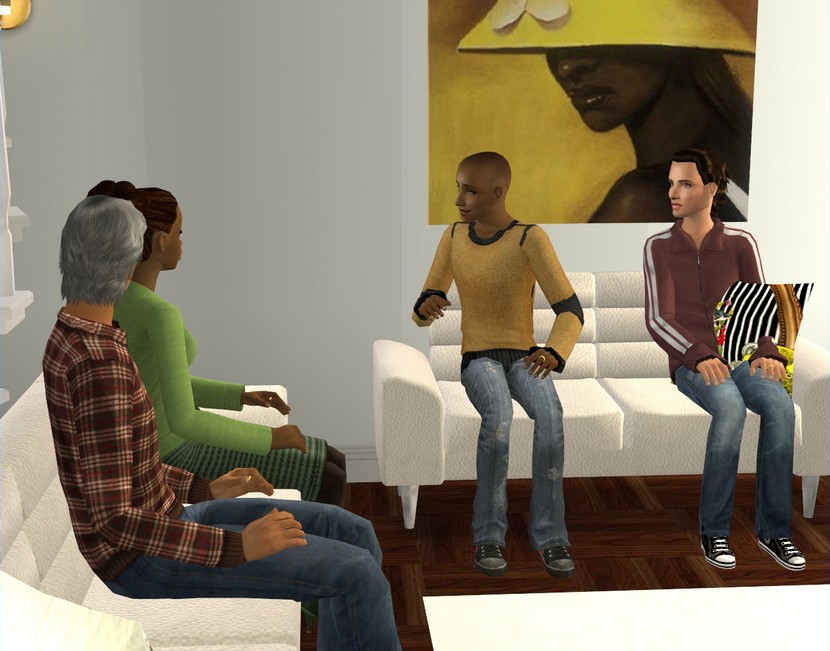 Calvin and Aaron are currently in the middle of the adoption process and are hoping to be able to wrap it all up in the next few months.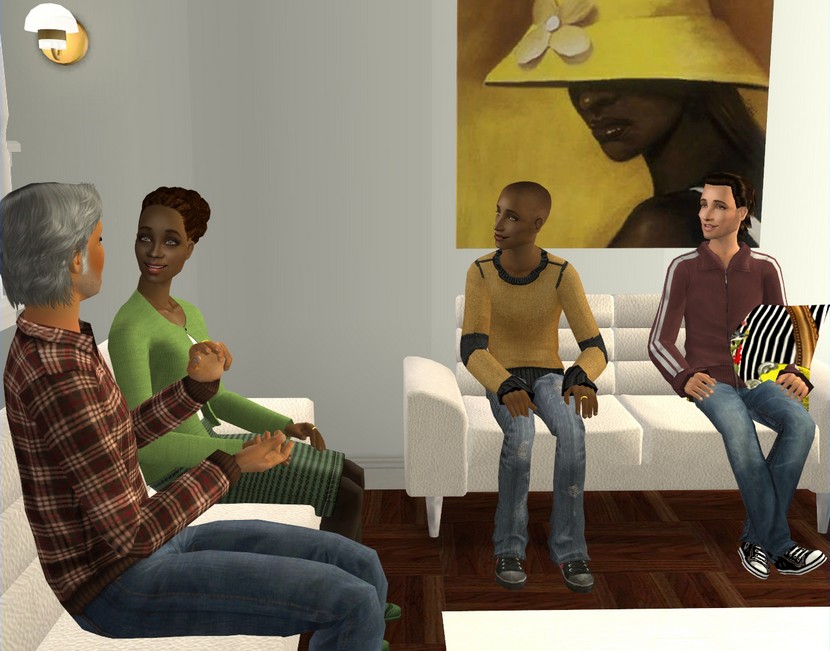 Once they're approved, they'll have to wait to be matched with a child, which could take as little as a few months but could also take much longer.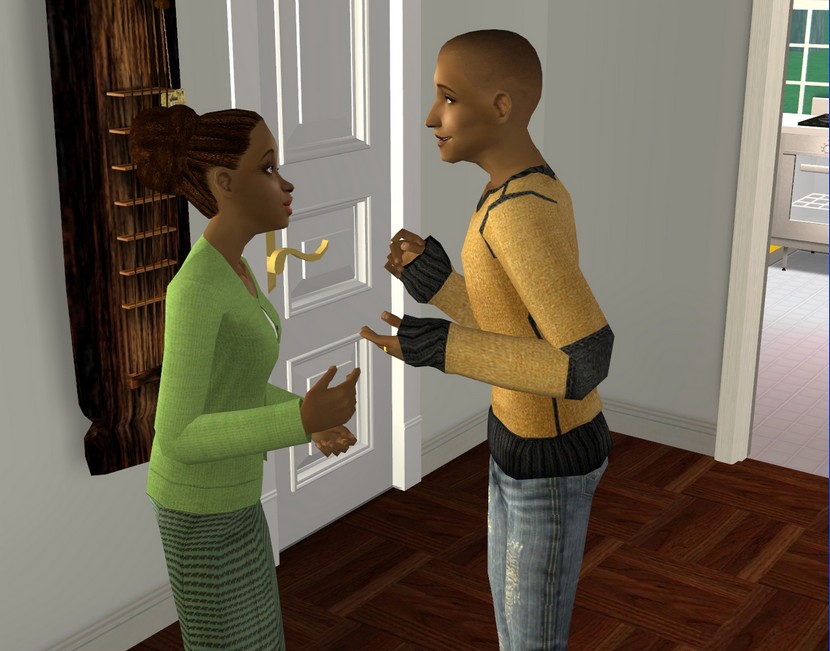 I hope they don't have to wait too long. I would love more grandchildren but I really just want this for Calvin and Aaron. They'll be wonderful parents and they've been working so hard with this application.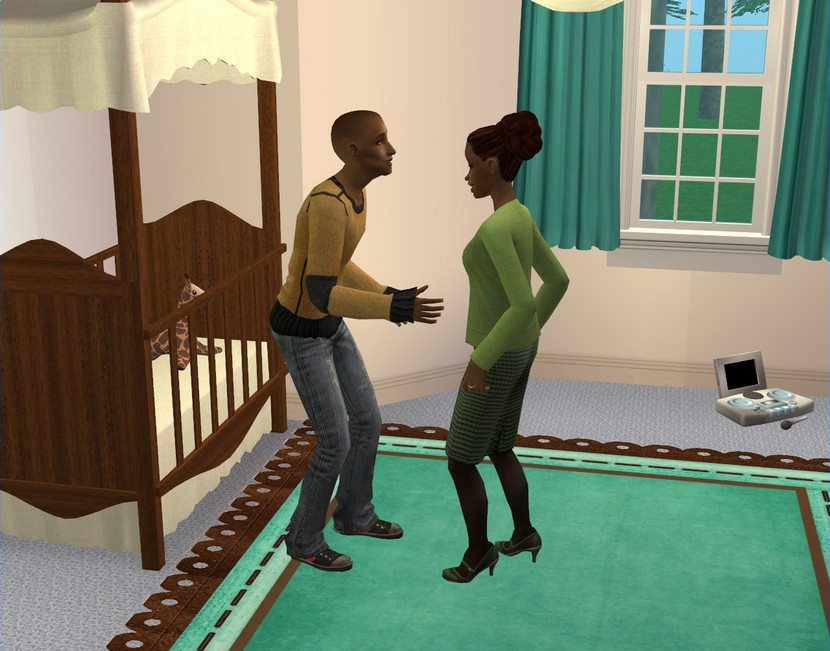 They're very positive about their chances. Aaron especially wanted to adopt right after they got married but they waited until they were in as perfect a situation as they could. Stable, well-paying jobs, their own house, with a small yard which would be wonderful for kids.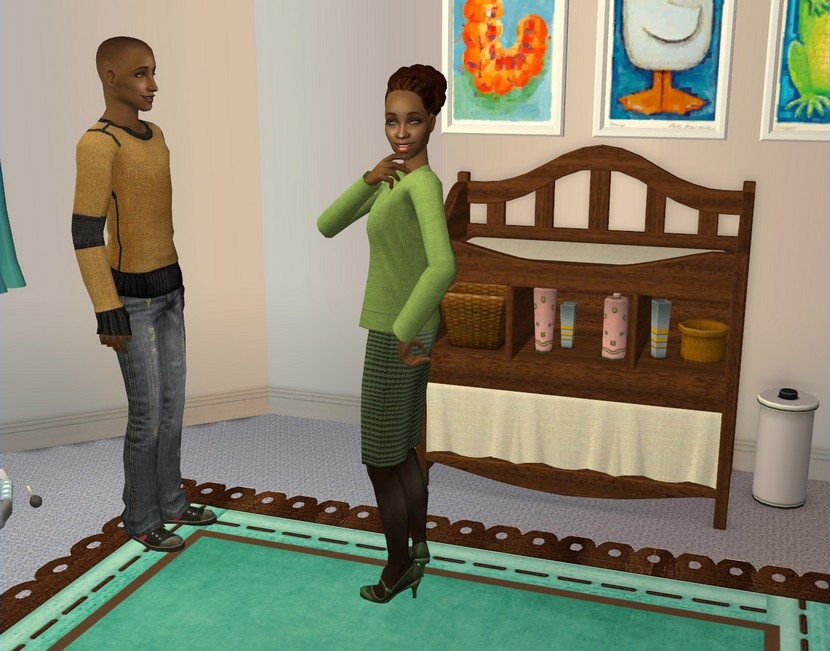 Calvin was so keen to show me the nursery they just finished and I was very impressed. It's gorgeous and I'm sure their eventual son or daughter will love it.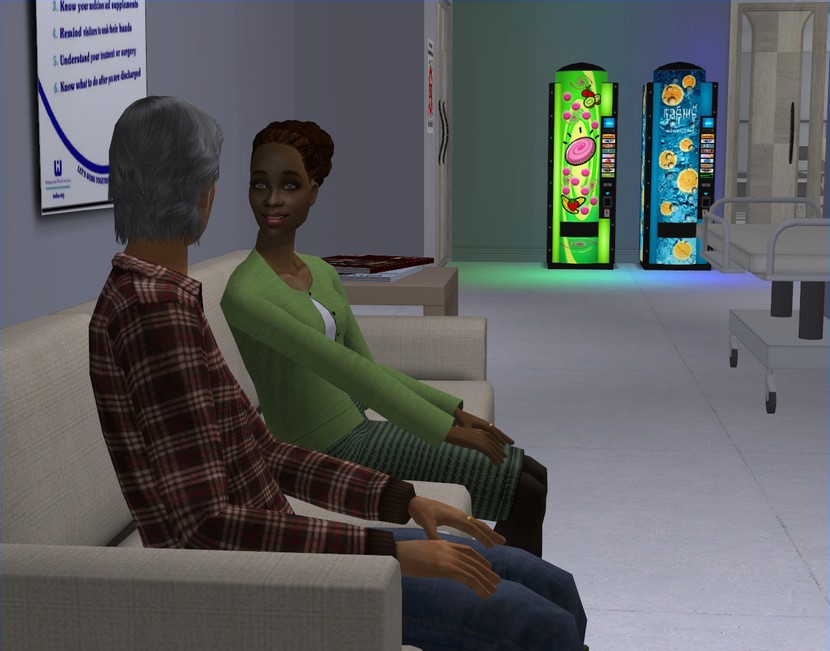 Part of the application process involves lots of interviews. Calvin and Aaron have done their fair share of interviews and aren't really done yet. They also asked us, along with other friends and family, if we would agree to be interviewed. Of course, we were happy to.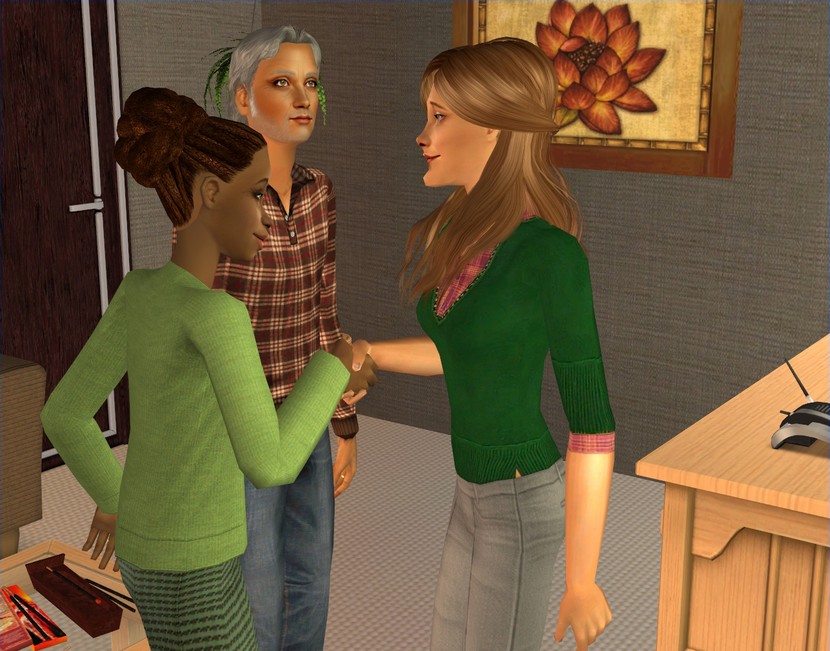 The social worker who interviewed us was a former student of mine, Rebecca Kirby. I often don't get to find out what my students do after high school.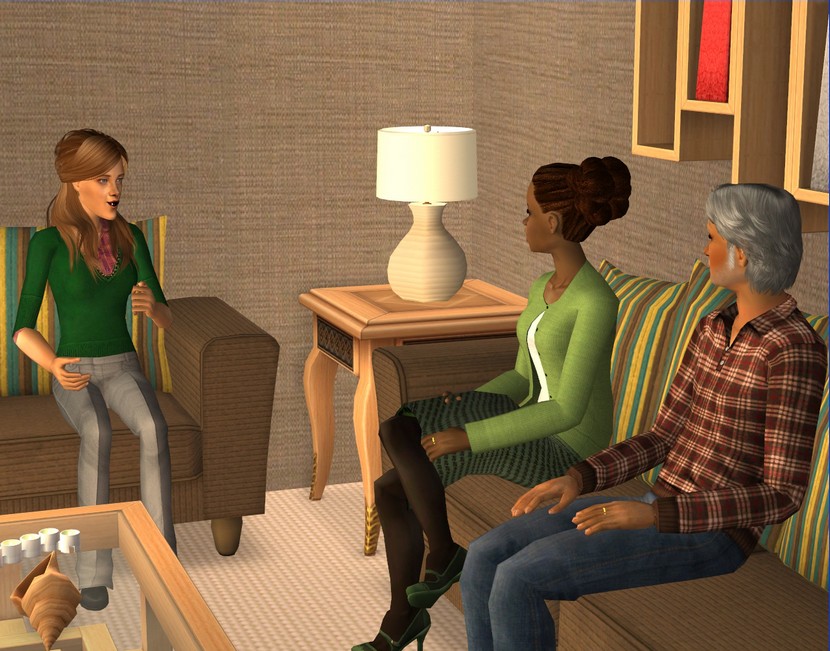 I wouldn't have guessed Rebecca would end up as a social worker but that's why it's so interesting running into old students. It's often surprising.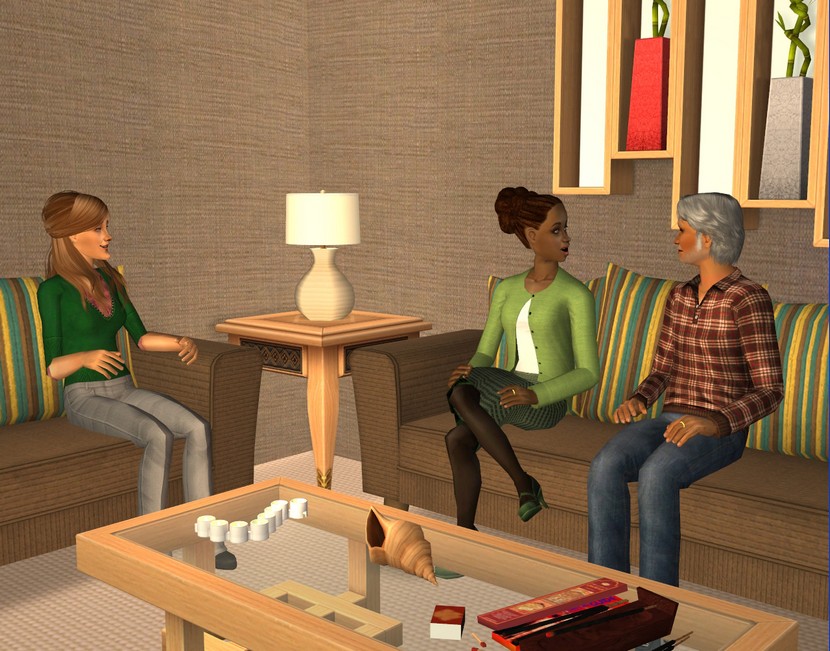 We stuck to the business at hand mostly. Lake and I had both already sent a written reference for Calvin and Aaron, so the interview was mostly a chance for Rebecca to clarify and for us to expand on what we'd already said.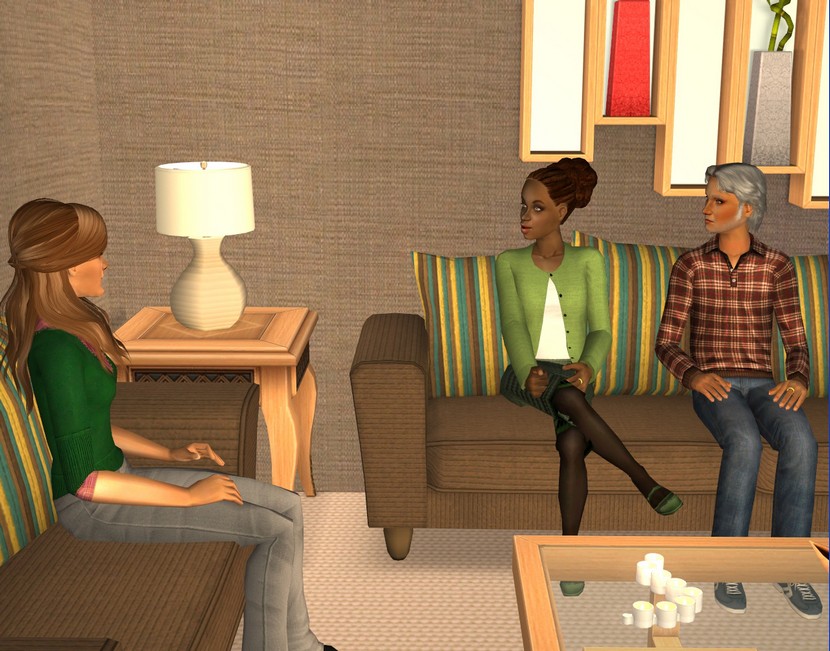 Lake and I were nervous beforehand but I think it went quite well. I can't think of anything we said that would have counted against them.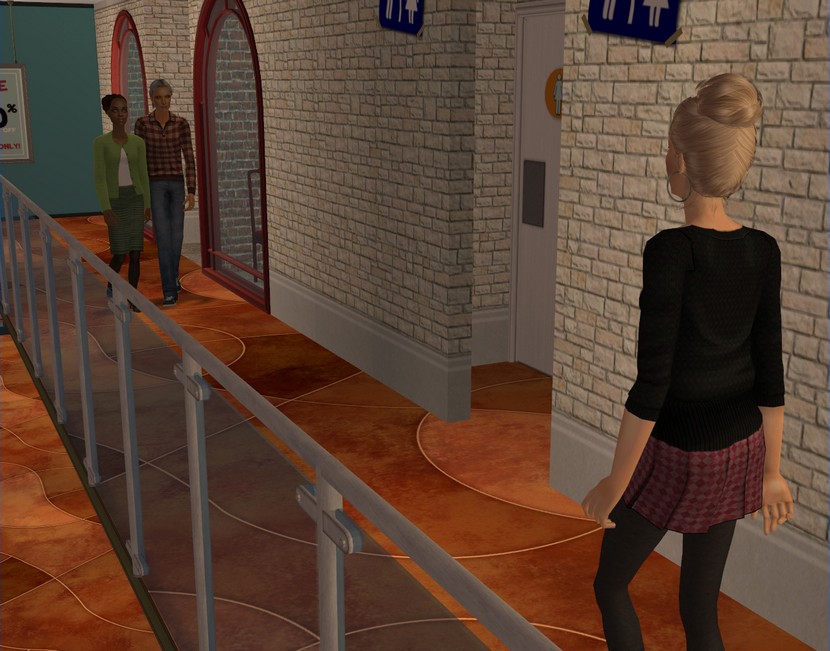 After our interview, we decided to check out the new mall in Exeter. Not long after we'd arrived, we saw Chris's girlfriend, Elspeth.
Or ex-girlfriend, as I found out. She and Chris broke up in March and he never told me. I had no idea.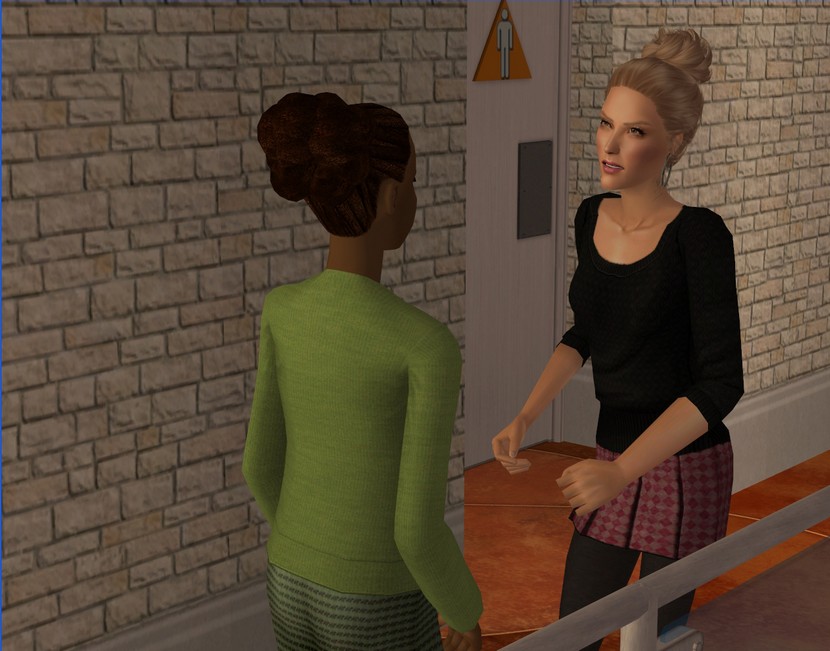 Elspeth told me quite a few things I didn't know, like how she caught Chris cheating on her and that he is now carrying on with several girls around campus.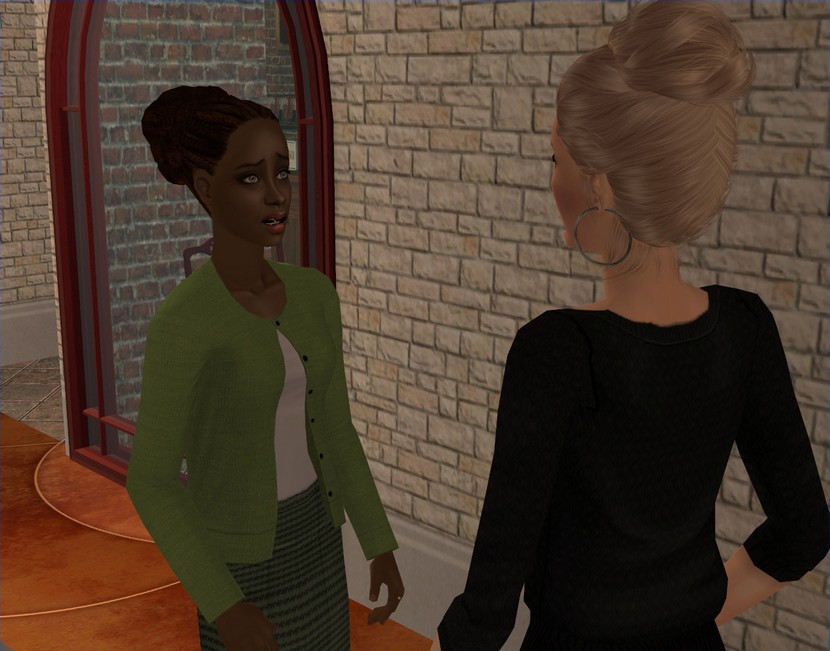 I found that so upsetting. I didn't raise Chris to treat girls with so little respect.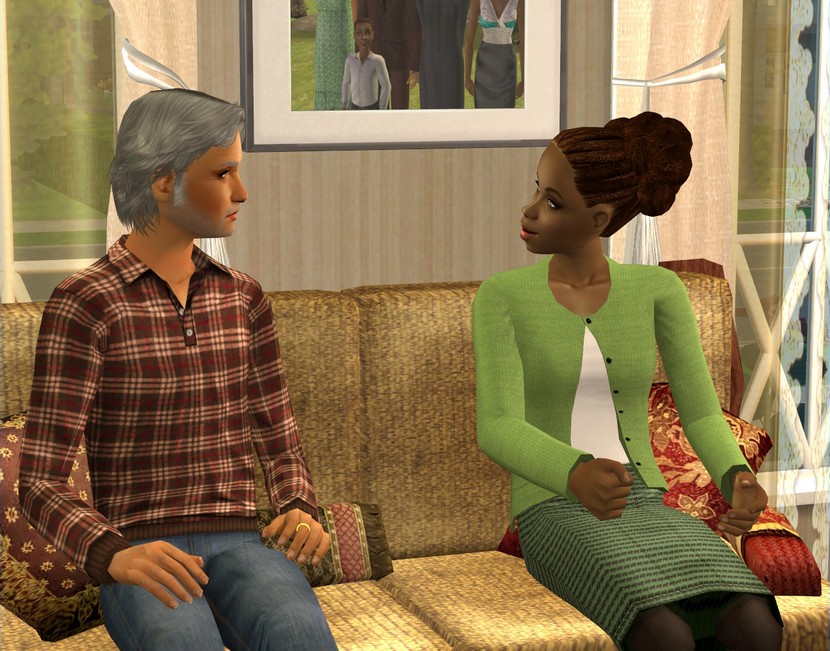 Lake had gone to buy us some coffee while I talked to Elspeth, so I filled him in once we got home.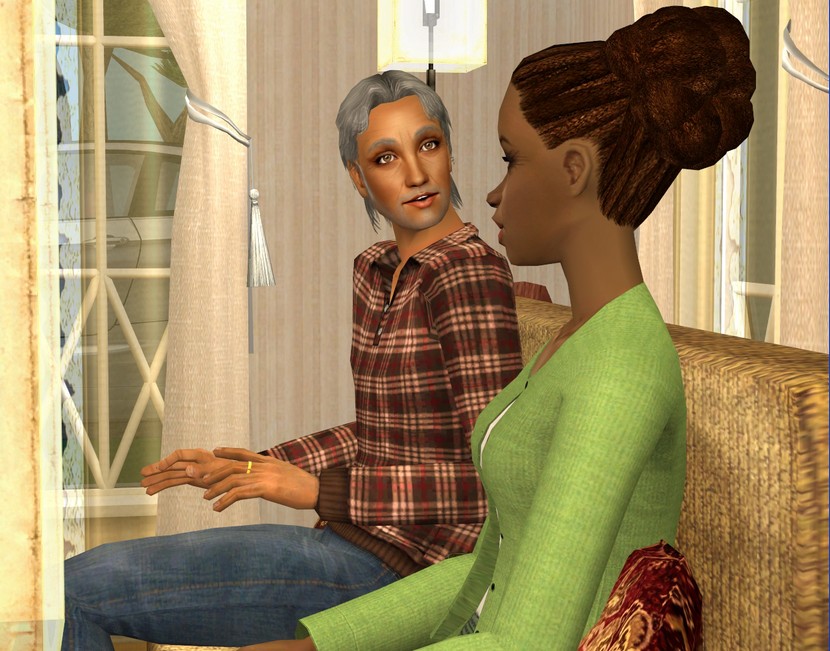 He wasn't nearly as concerned as I was. Lake had a "boys will be boys" sort of attitude about it.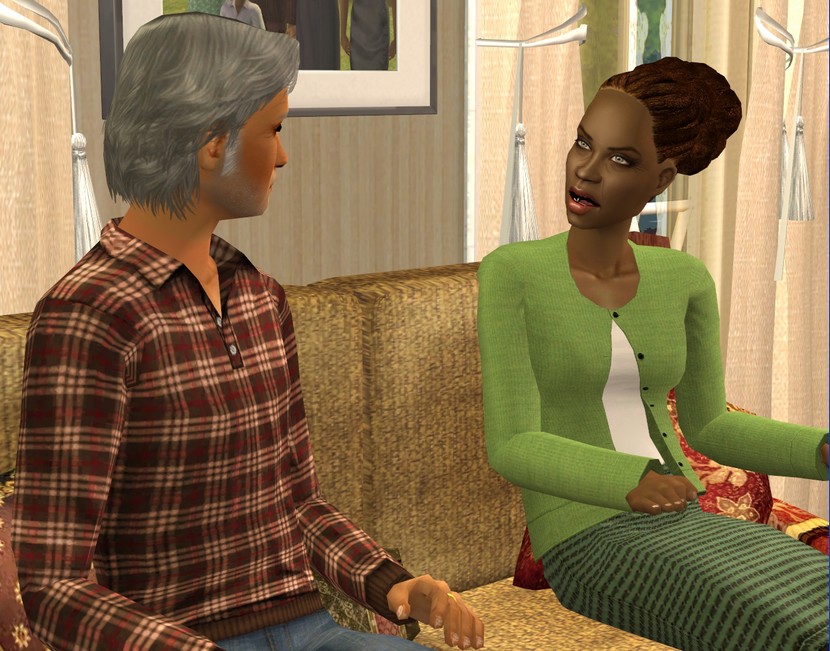 Calvin and Troy were never like that, so I can't accept that this is just the way guys Chris's age are. I couldn't just say nothing to Chris, now that I knew.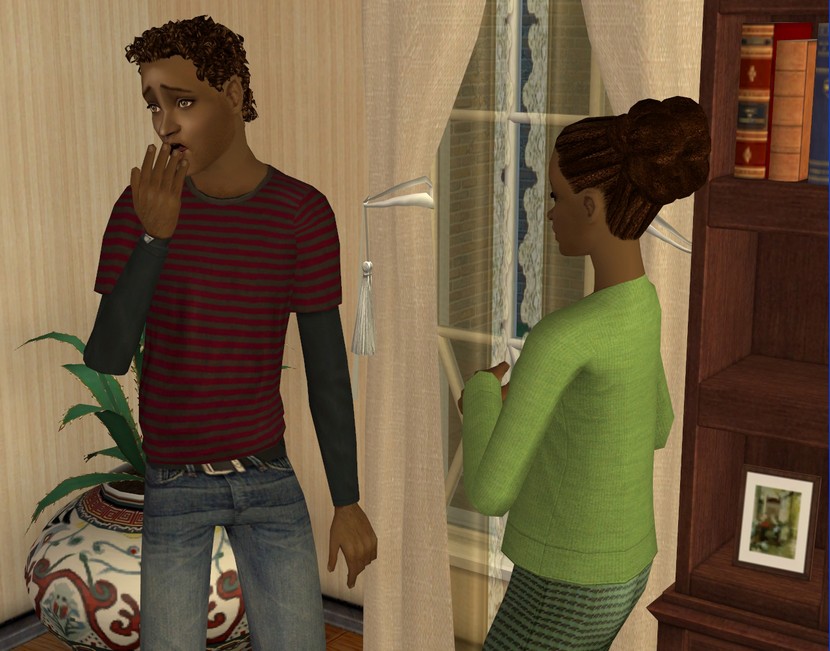 I brought it up with Chris the last time he visited, not that he cared about my opinion on the matter.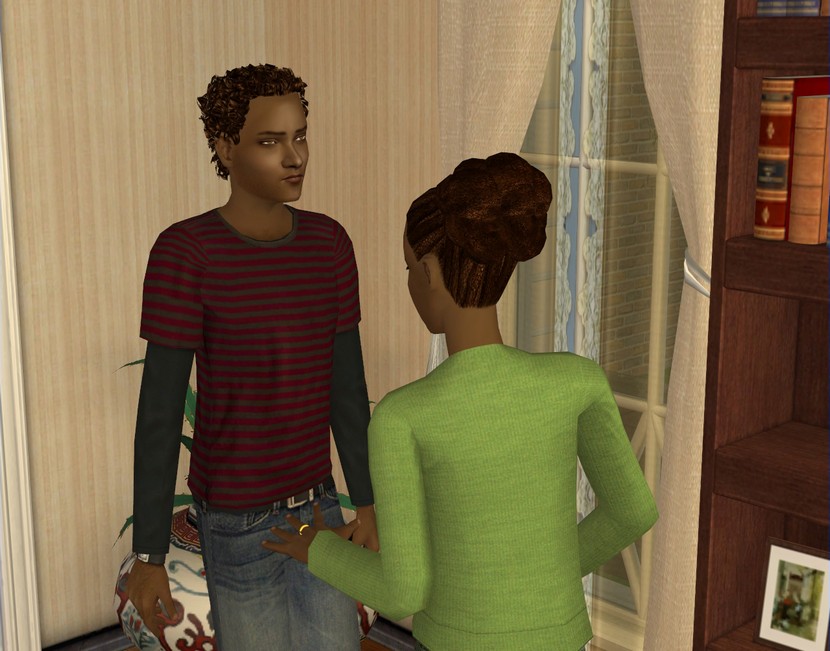 He basically told me it was none of my business.
Once Chris saw how unimpressed I was with that tone of voice, he changed his tune. Apparently, all the girls he's seeing now are totally fine with the fact that he's seeing other girls.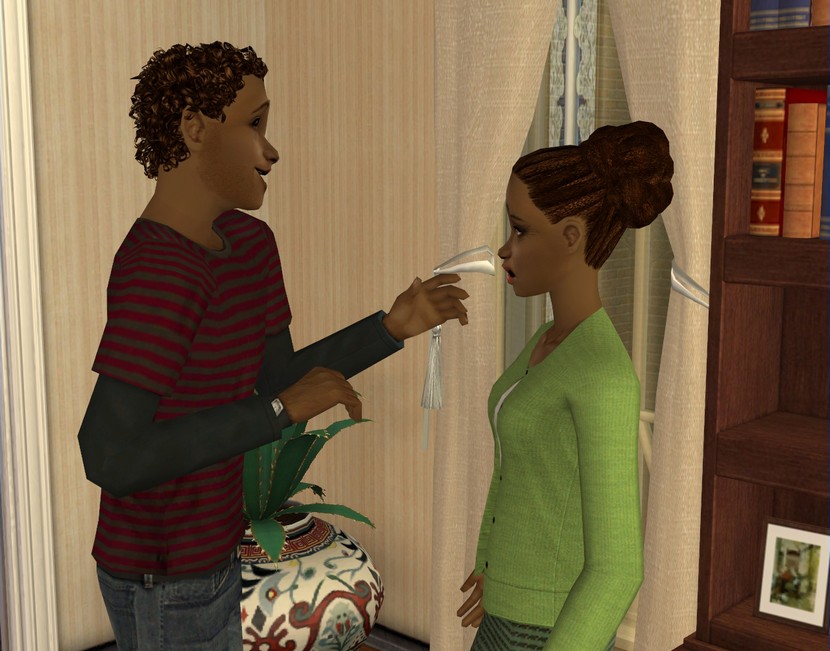 I somehow doubt that they all even know about it. Elspeth didn't.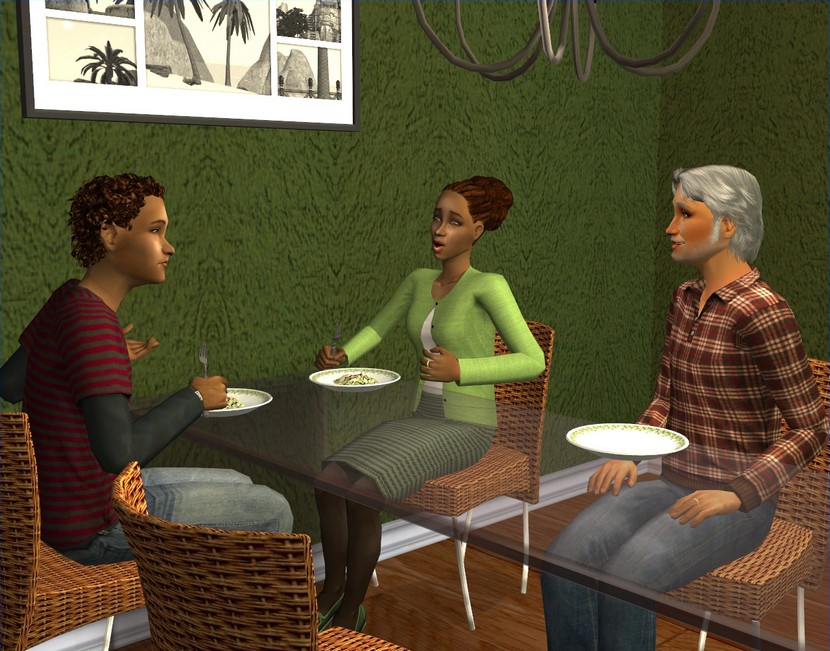 I could tell Lake wanted me to drop it, so I did and we talked about everything else for the rest of Chris's visit.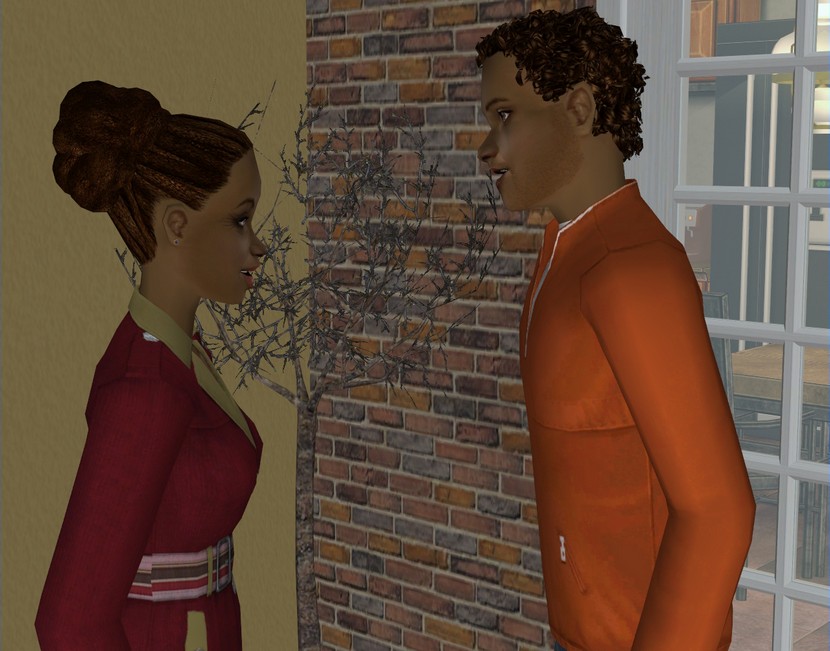 It's still something that's going to nag at me though. It makes me wonder if we went wrong somewhere with raising Chris.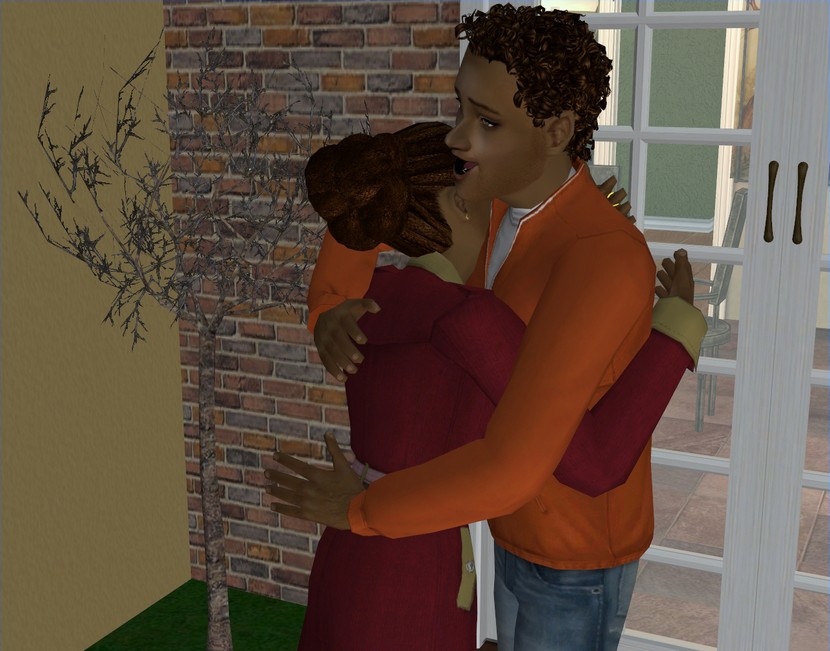 I don't think I'll relax about it until Chris settles down. I don't expect him to get married any time soon but it would be lovely if he'd stick to one girl and maybe bring her home to meet his poor mother.
Notes:
Title is from Come Out Clean by Jump Little Children.
Once I started thinking about what Kendal would think of Chris's womanising, I had to figure out a way for her to find out! Given the opportunity, I think Elspeth would definitely rat him out. She doesn't want him back but I think she would get a little bit of satisfaction out of the idea of Chris being chewed out by his mother.
I don't think Lake would care that much about Chris's behaviour. He's a Romance Sim and I like to think he probably had the same kind of tendencies in his younger days. He settled down, so he figures Chris will too, eventually.
More on Aaron and Calvin in their update but there's a little sneak preview of their house. They're living across the road from Caleb and Cara and I finally did the nursery seconds before I took these photos! They sold the $3000 painting James and Madelyn gave Aaron for Christmas (which is what I was intending the painting to be for) and that was more than enough cash. I'll have to remember presents for the adults more often!