Round 32: October 2035 (Spring)
Narrated by
Maia Novak
Right as
Ethan
was leaving for work one morning, Baby Novak decided to let us know he/she was ready to enter the world.
I was labouring on my own for a while, with just
Dr. Sitko
beside me, while Ethan was on the phone letting the station know he wouldn't be in that day.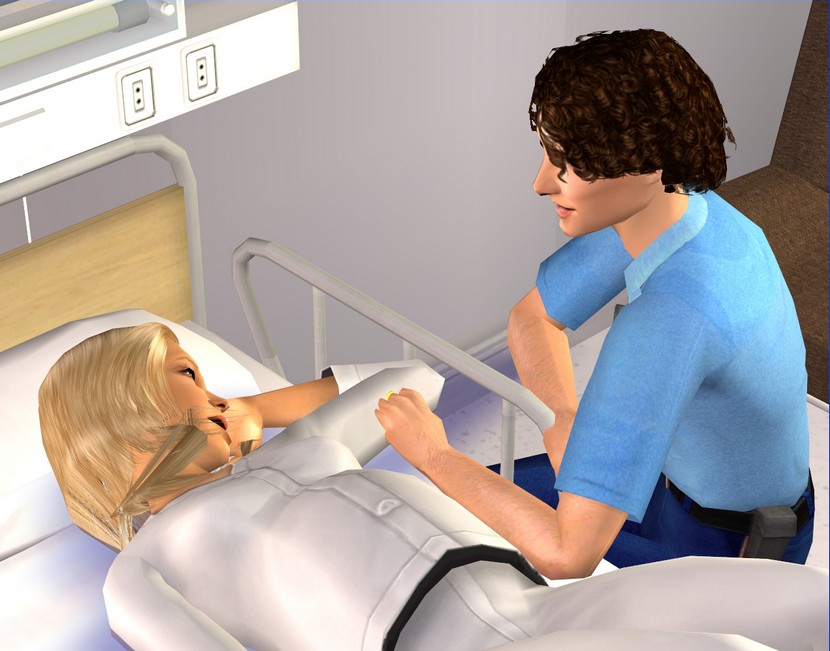 As great as Dr. Sitko is, I was relieved when Ethan finally came back in the room. I was irrationally starting to worry that he'd miss the actual birth.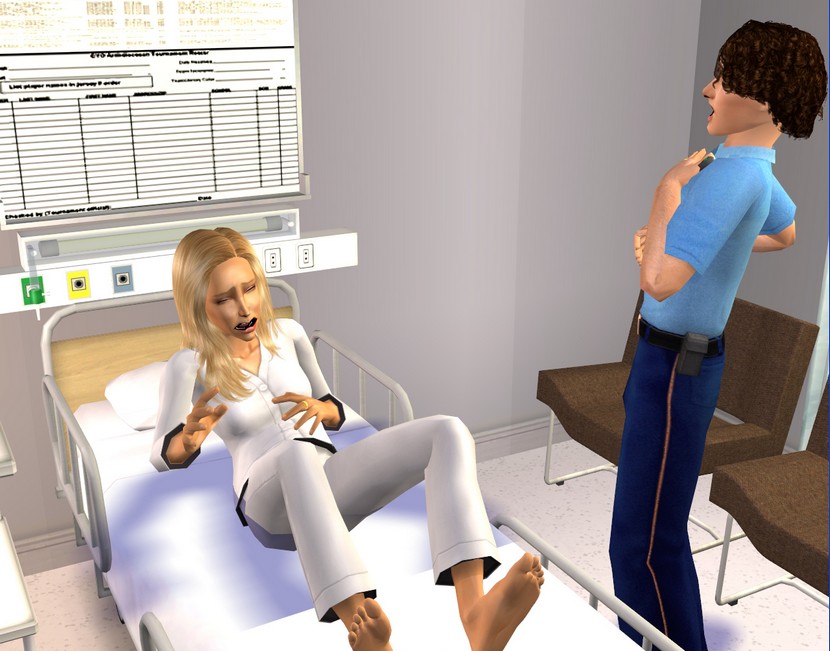 I was so glad to have him there with me but I won't say he was particularly helpful once labour really got going.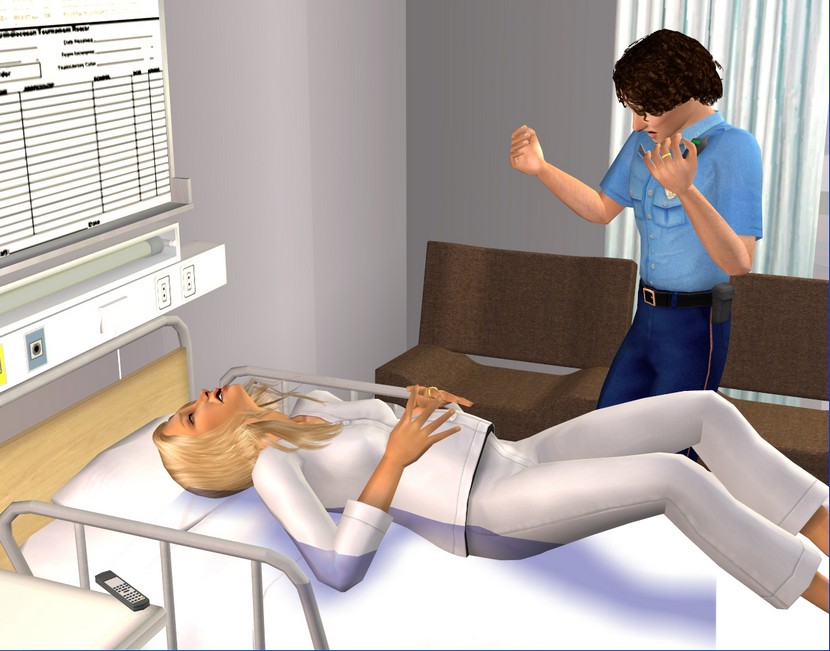 Ethan had never really seen me in pain like that before, so I guess it sort of freaked him out a little!
Luckily, that baby was coming with or without Ethan's help.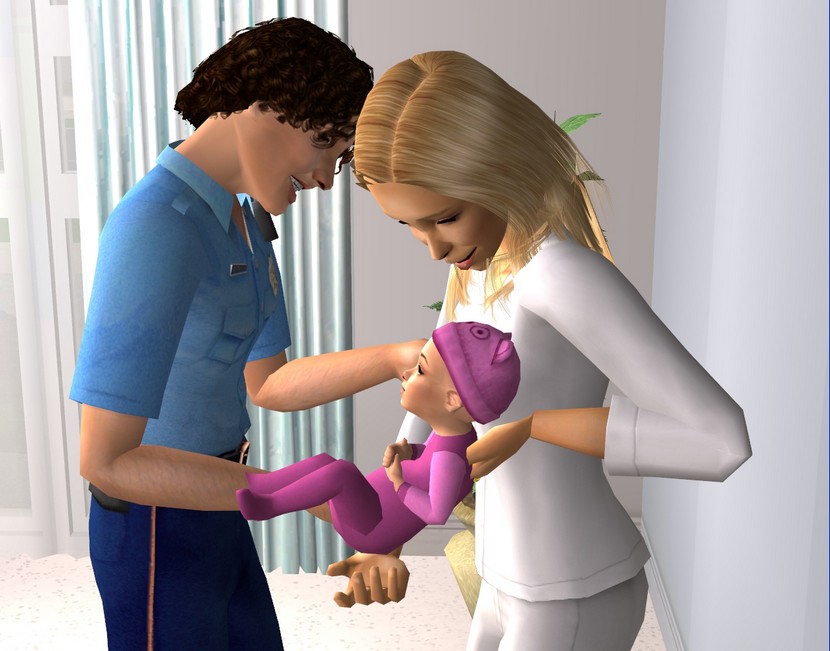 Ethan and I now have a beautiful baby girl and she looks like just like her father as well!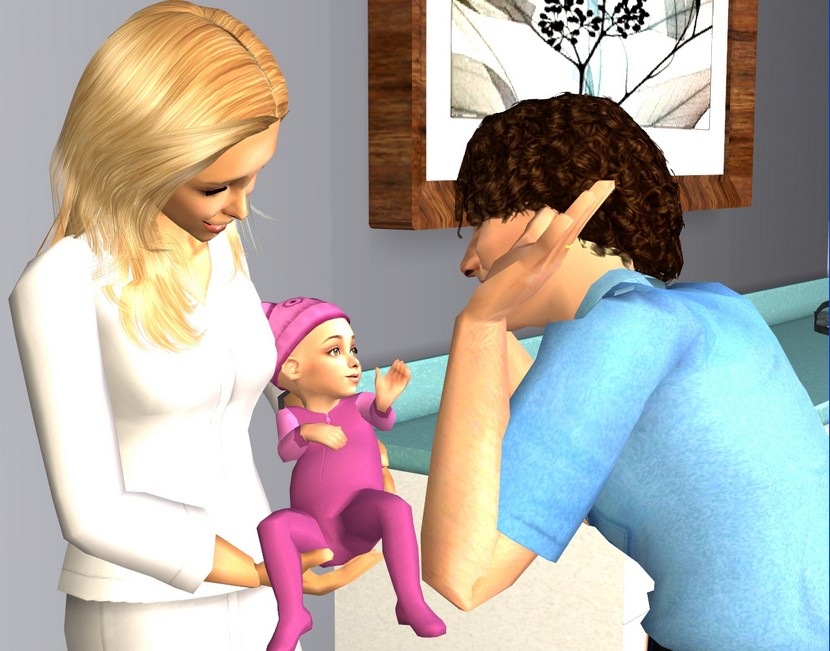 We went to the hospital with a boy and a girl name already picked out but when we got our first look at her, she just didn't seem like a Lily. So we thought about it and decided to name her
Willow Cassandra
.
Notes:
I switched my hospital to a residential lot, on Maisie's advice and I really love it. Wish I'd done it sooner! I have a placeholder Sim living there, I moved Maia in temporarily (with InSim, so I didn't mess up their household funds), she gave birth and then she was out of there! It's going to save me a lot of time in the future.

I think the EA labour animations actually look really good on the bed. It's very easy to do that with a shiftable OMSP and then one that tilts 90 degrees.

It's the exact same method I use for pictures of the mothers holding their babies on the bed, which I've done several times.

Willow has brown eyes and brown hair. I'm not as disappointed by that as I thought I would be. I'm very curious to see what she'll look like when she's older. Maia and Ethan both have genes I'm eager to pass on.

I had written down Lily Cassandra for Maia and Ethan's baby soon after she got pregnant but at the last minute, I decided that they would pick something a bit more obviously nature-y than Lily. I also had a more subtle name picked for a boy and changed that to a more aggressively nature name at the last minute too. I'm saving that one, in case they ever have a son.