Round 31: July 2033 (Winter)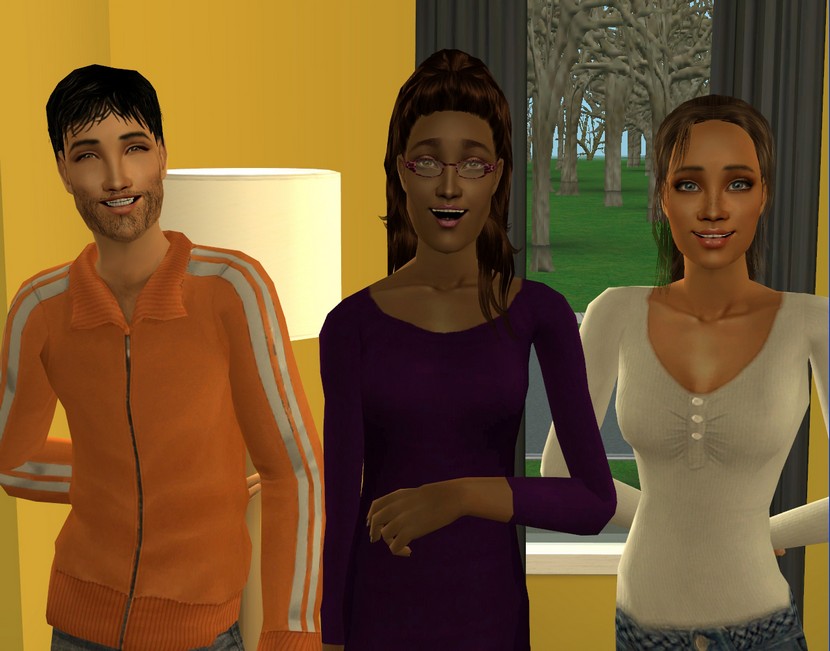 Narrated by Malcolm Novak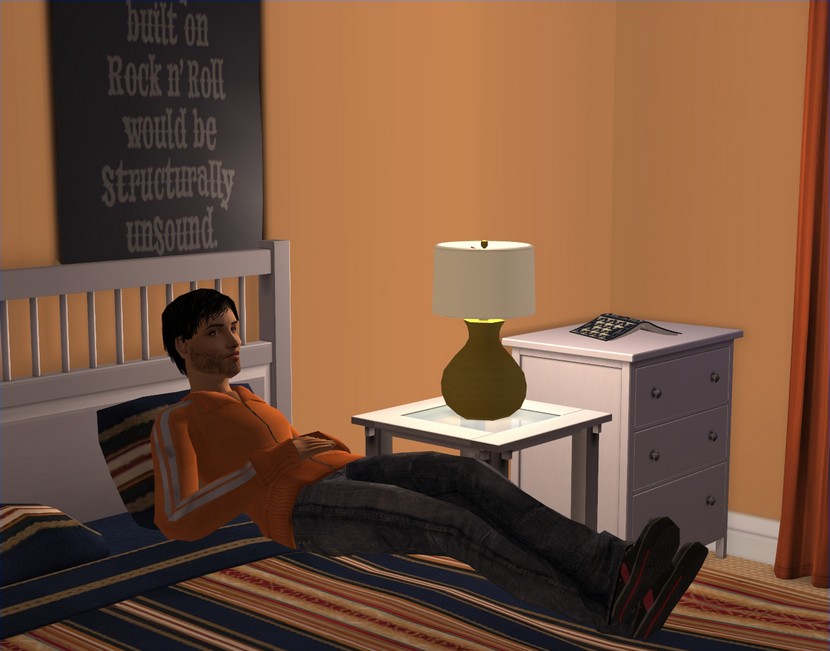 When I graduated from uni, I moved right in with my sister Adrienne and her friend Matilda. Their old roommate,
Ethan
, had moved out just before then, so they had a spare bedroom and I needed a place to stay that was not our parents' house.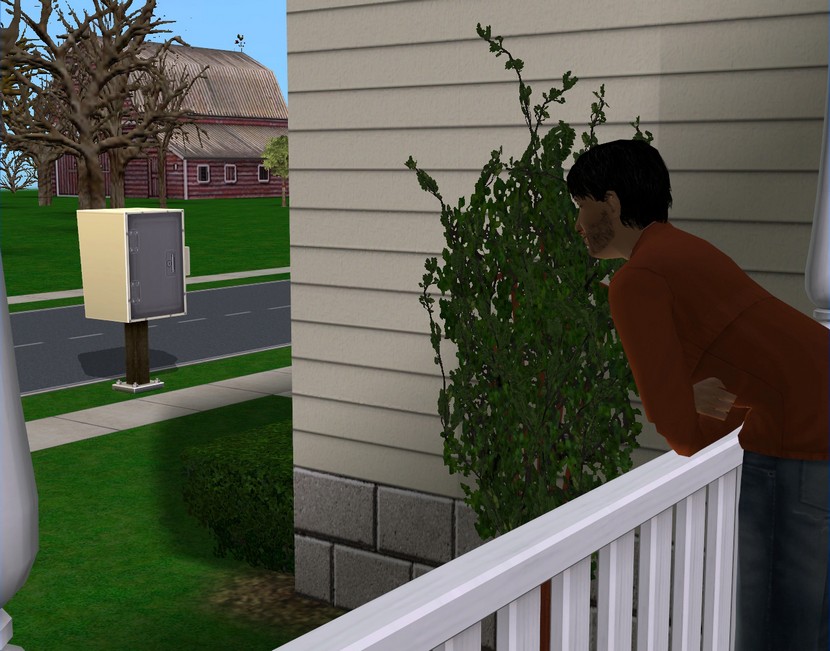 It's not a bad deal. I have my own room, which also happens to be the best room because it leads out onto a private porch.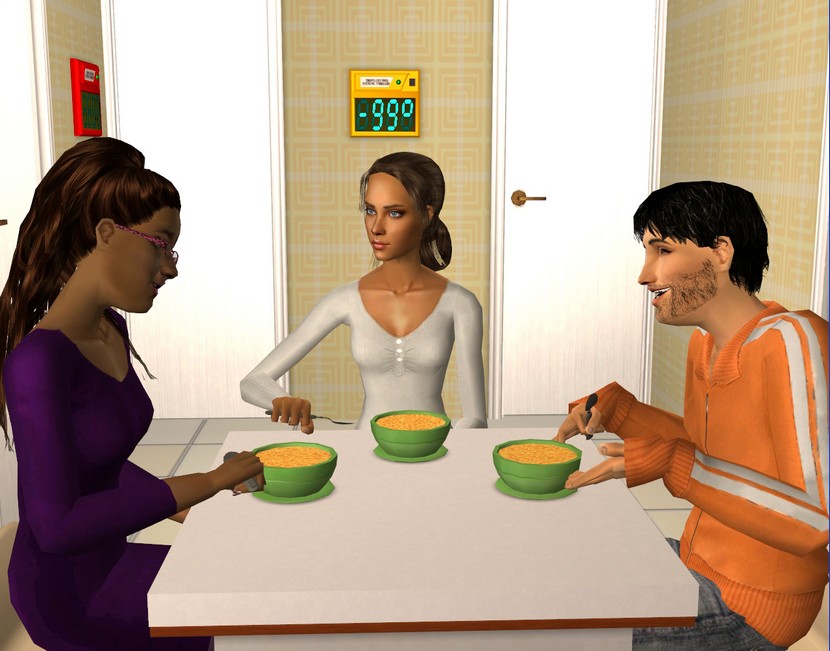 At the beginning, Adrienne tried to find things to complain about to me but she came up short. I'm a slob but so is she, so she can hardly go off at me for leaving a plate out or something. I'm a pretty good roommate.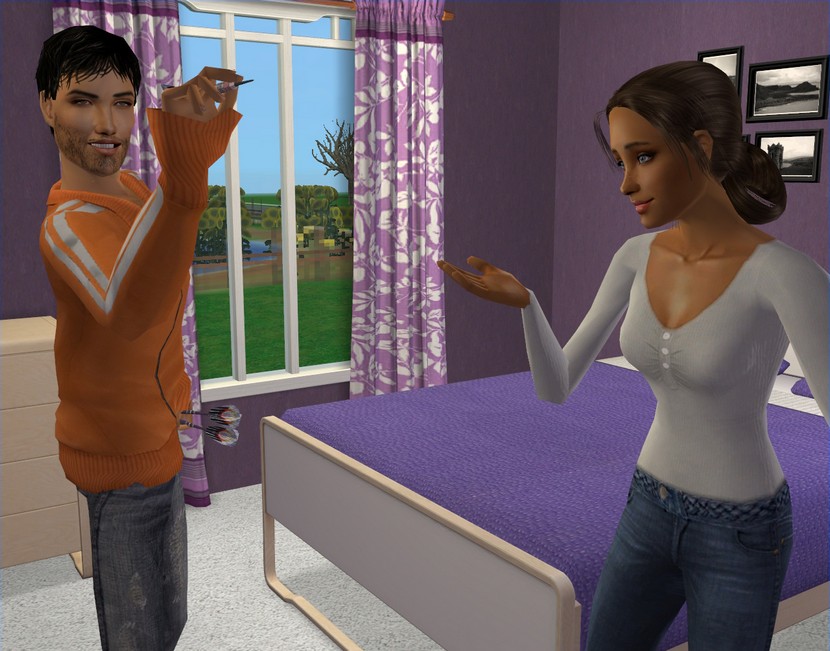 Despite what Adrienne was worried about, I have not hit on Matilda (I was
twelve
when I had a crush on her and Adrienne still won't let me live it down) but we do actually get along okay these days. We both work a lot of nights, so if I'm home, I tend to see her more often than I see Adrienne.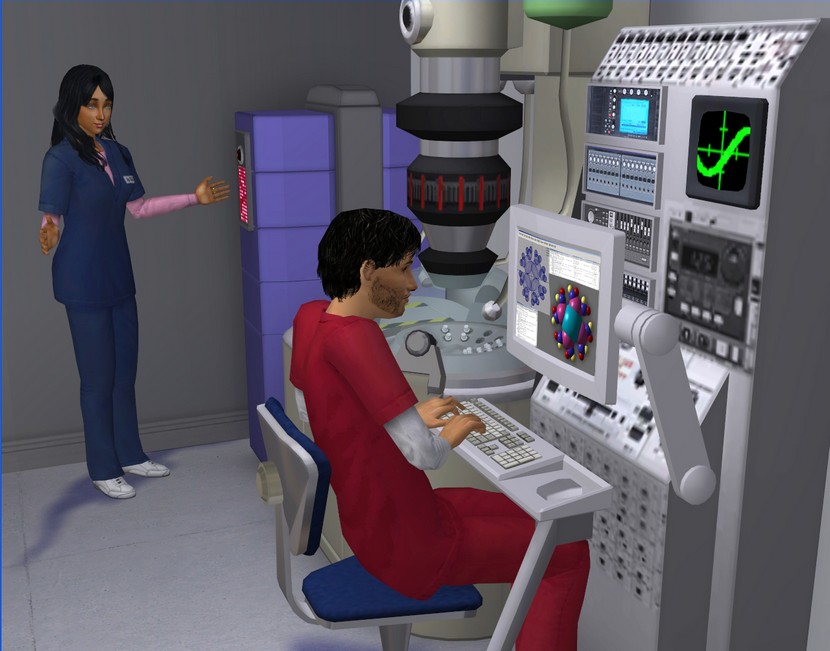 My sister definitely wouldn't have been my first choice for roommate but given we usually work opposite hours, she hasn't had much opportunity to really get under my skin.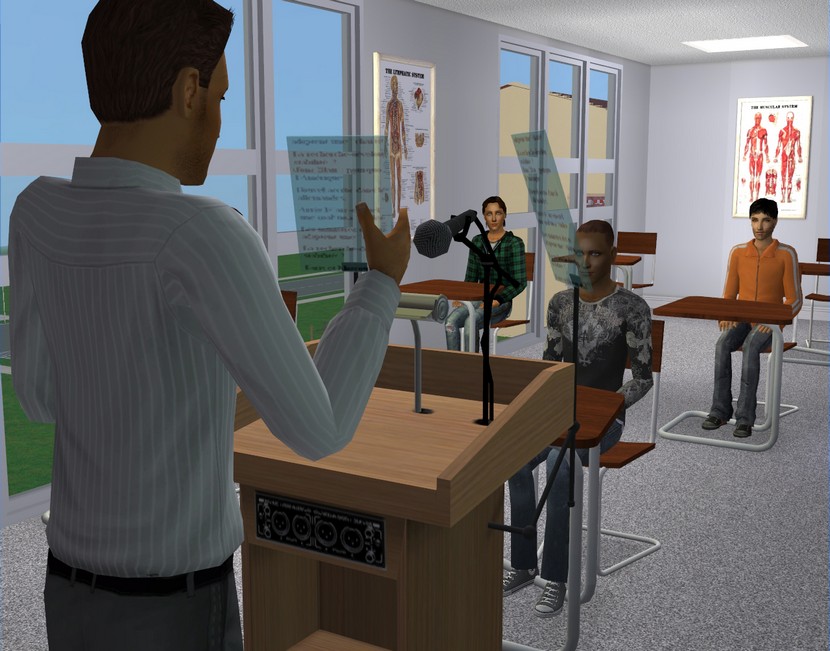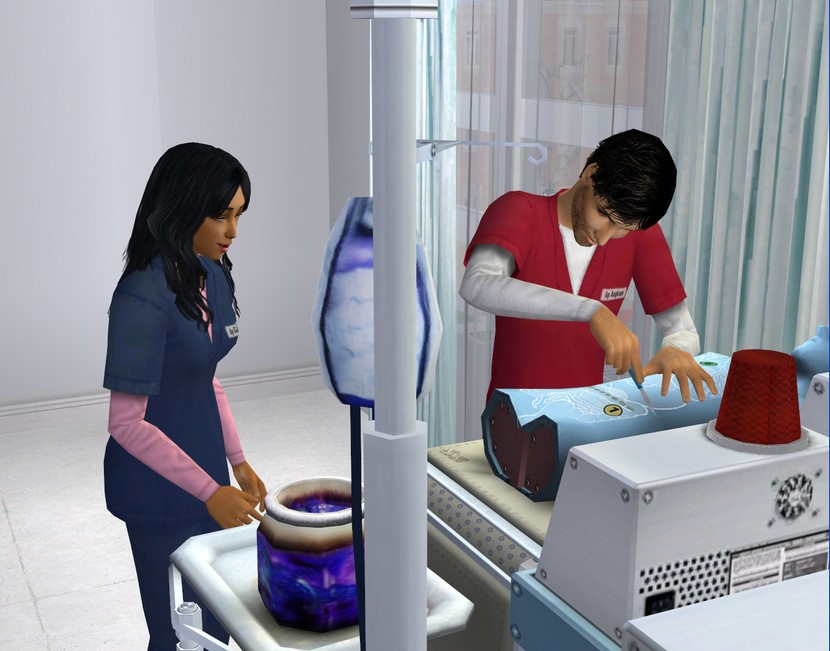 I feel like I don't often see the outside of the hospital these days. I'm in my second year of med school and the classes together with shadowing
Dr. Moretti
while she does her thing make for a pretty hectic day.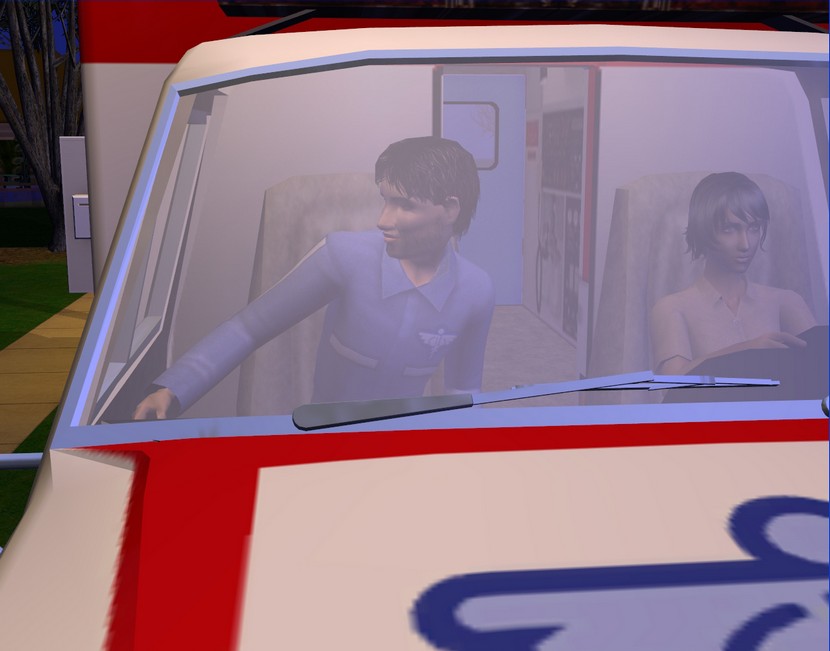 Then at night, I'm working as a paramedic, so I'm all around town but obviously always end up back at the hospital again. During the week, I'm not really home that much.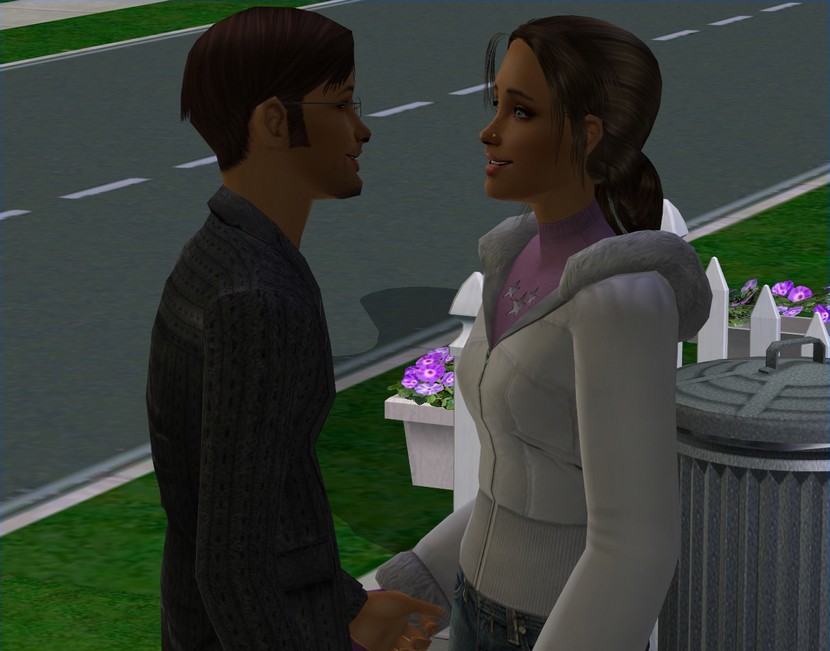 We'll see how that all plays out once Matilda moves out and leaves Adrienne and me alone in the house together.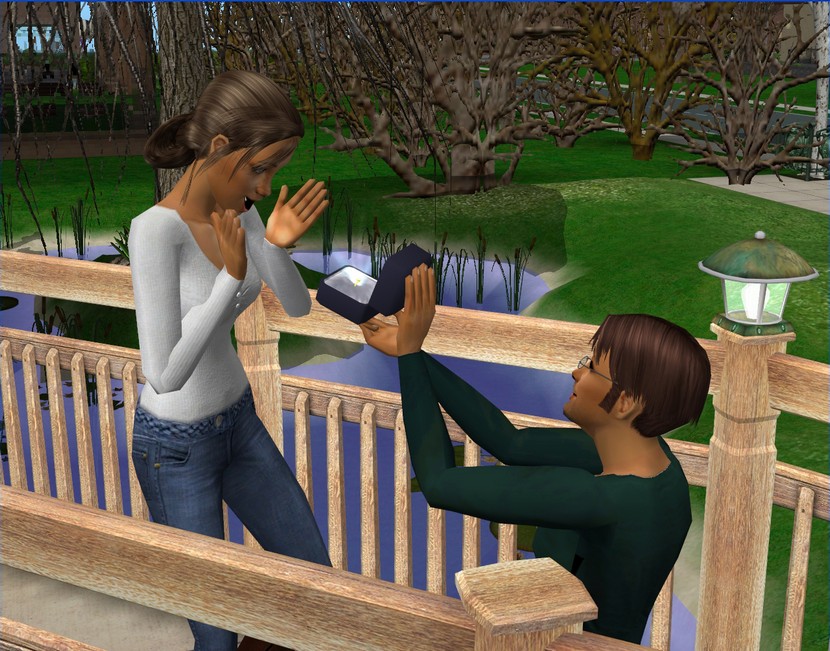 She's been dating an artist, Miles, for four years now, he recently proposed and she accepted.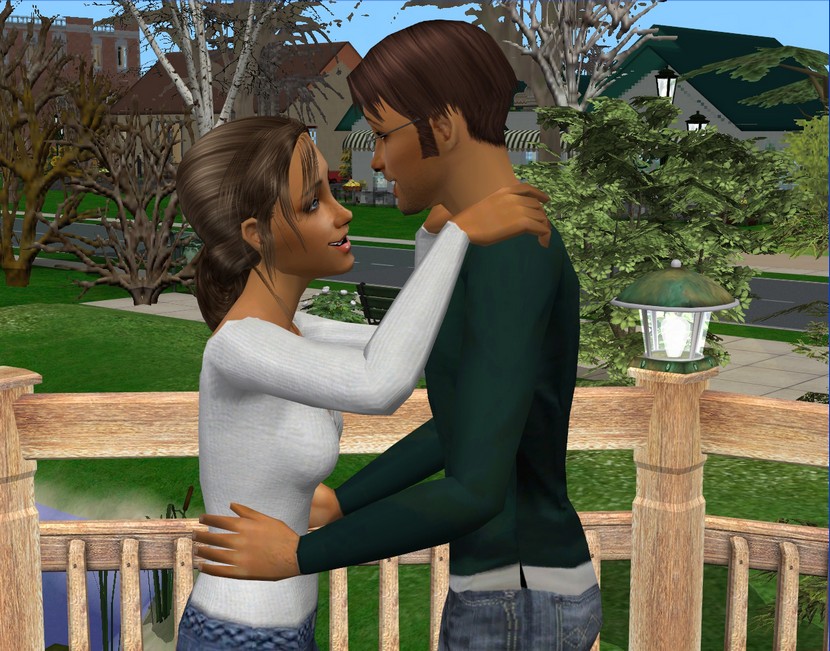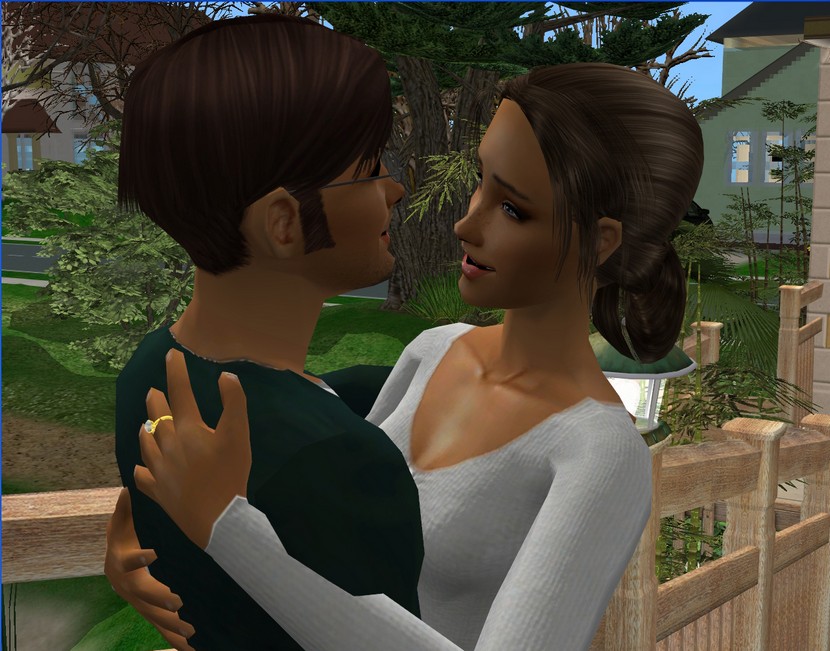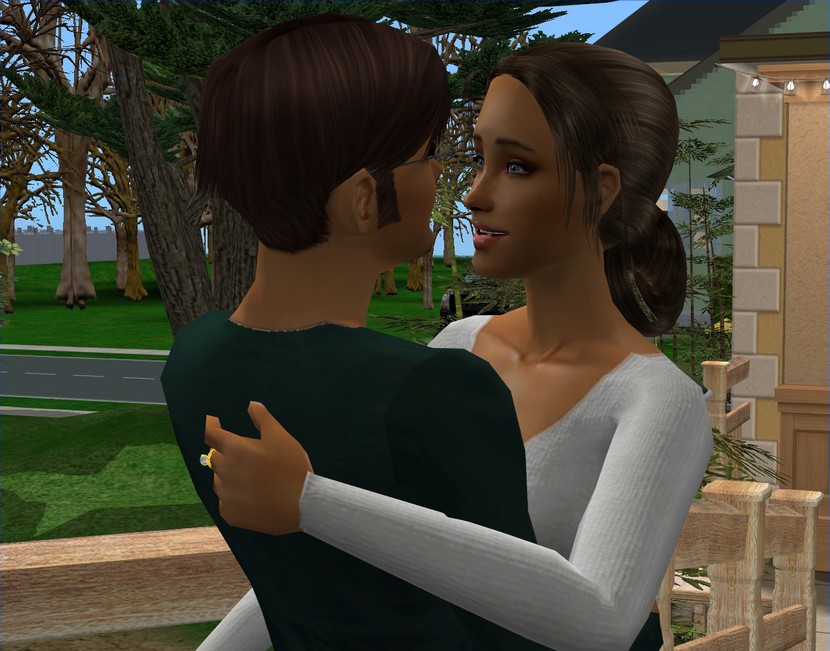 Matilda thought the whole thing was very romantic anyway, as she's told us multiple times since it happened.
They're looking at getting married next May but if they find a place before then, they're planning on moving in right away. That will leave Adrienne and I with a spare bedroom.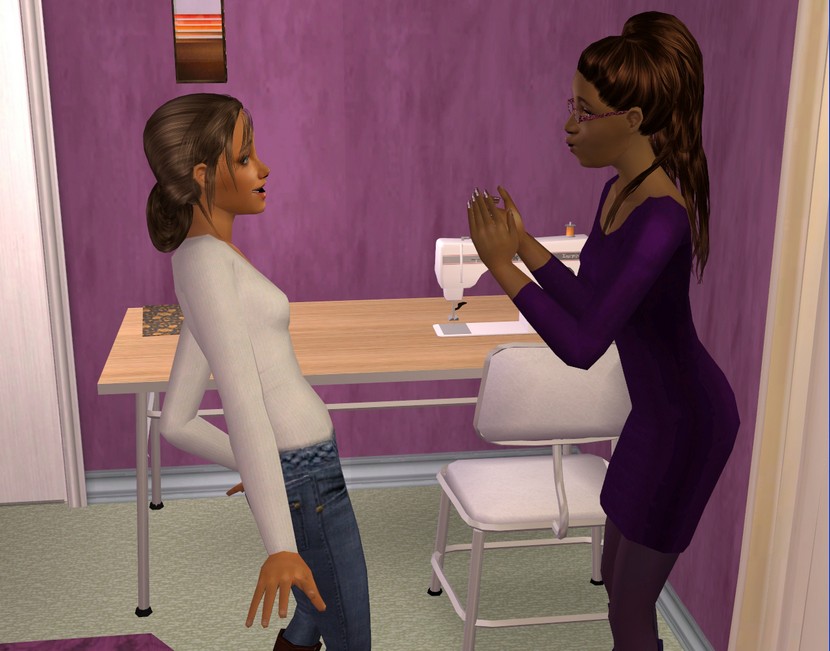 Since the engagement, Adrienne and Matilda have spent most of their weekends holed up in Adrienne's bedroom, talking dresses.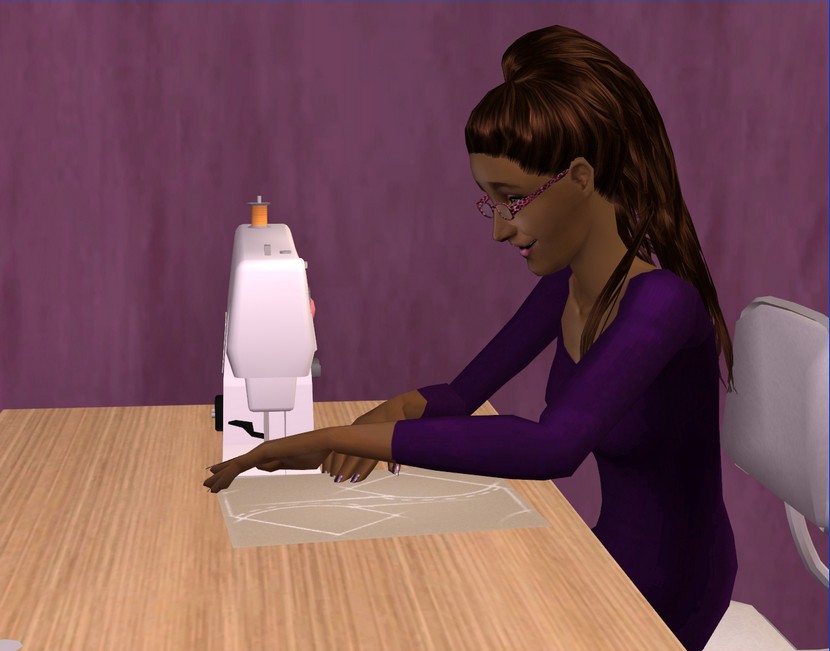 Adrienne is designing and making Matilda's dress, as well as the bridesmaid and flowergirl dresses. It seems kind of early to get started on that but what do I know?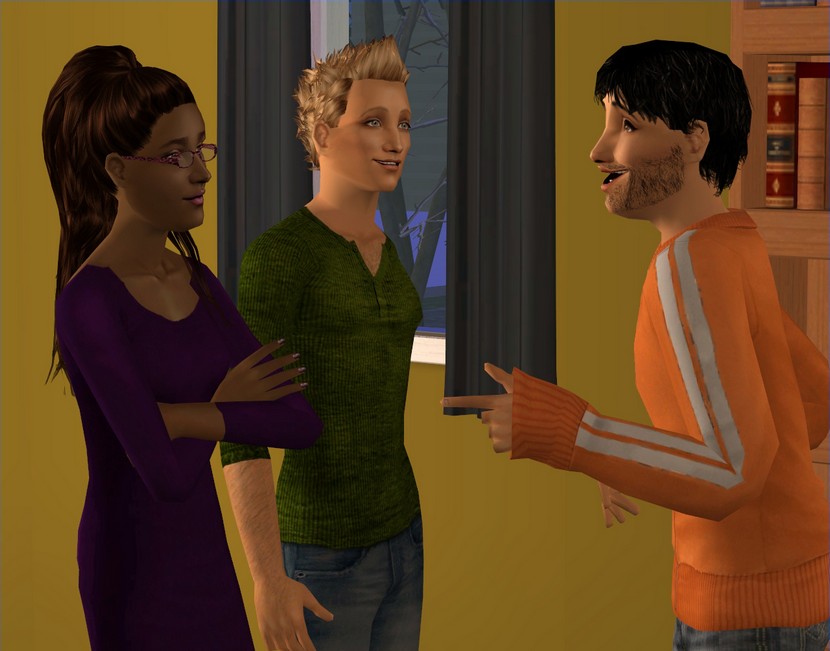 I keep teasing Adrienne that the dress obsession is just her trying to live vicariously through Matilda. Amar thinks the joke is pretty funny but Adrienne doesn't find it particularly amusing.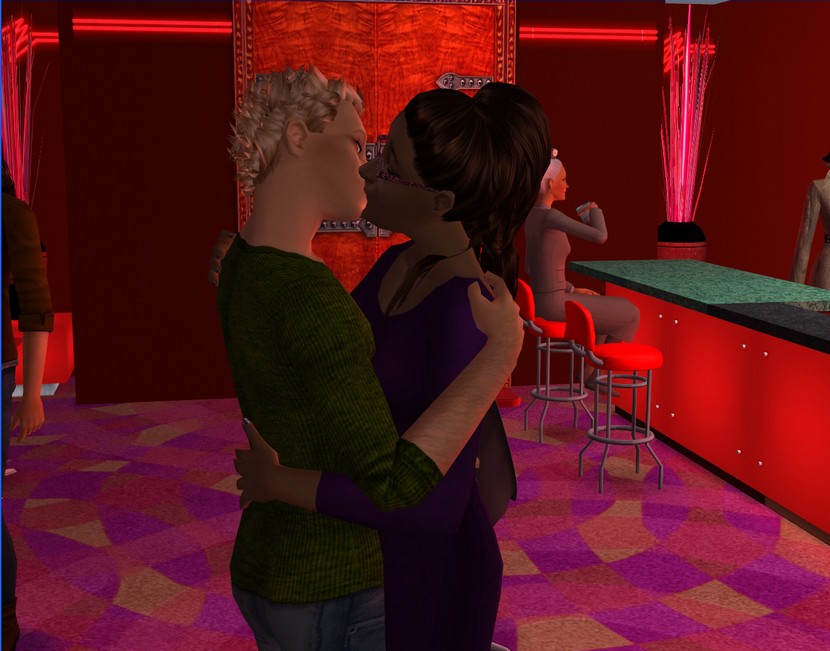 I don't know if Amar and Adrienne will really get married but they're definitely exclusive now.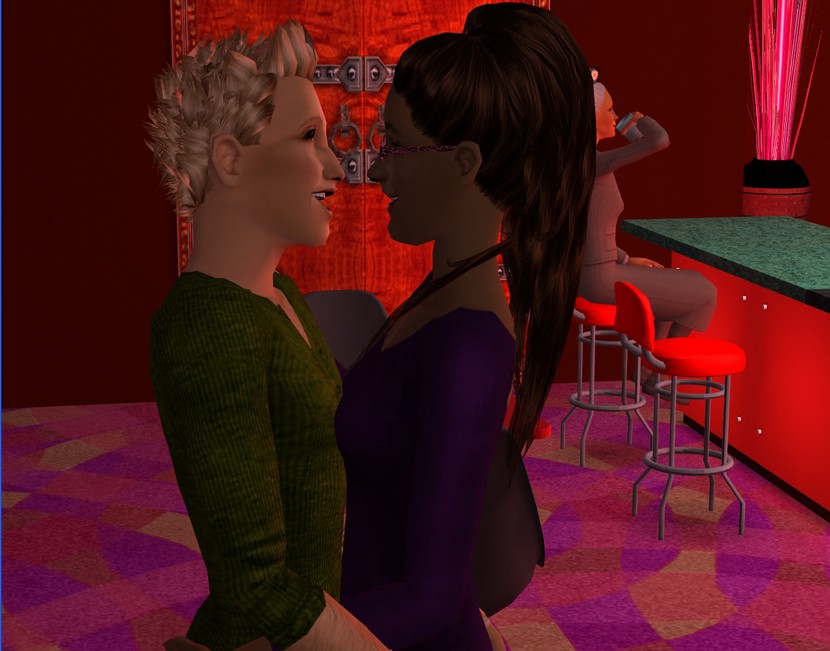 Amar has told me there were a lot of girls before Adrienne but he feels like he's getting too old for that kind of thing now. It doesn't hold as much interest for him as it once did.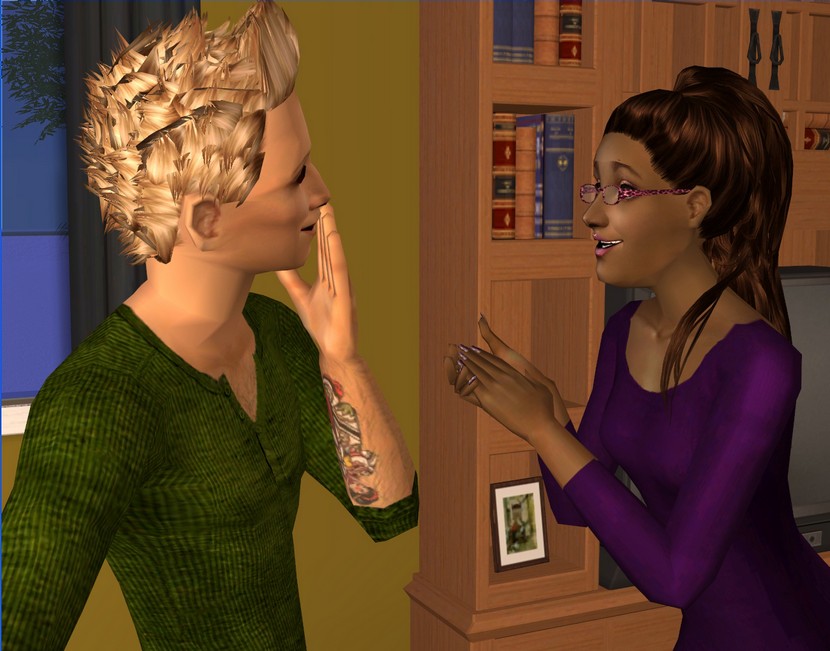 Amar is looking around at real estate lately and he's involving Adrienne in the discussion, getting her opinions on various houses.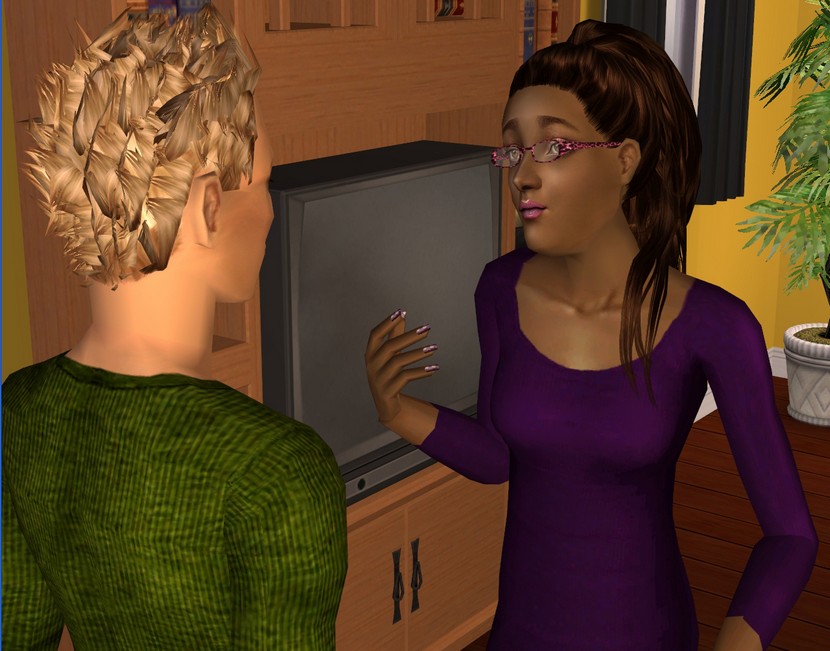 They're not moving in together, as far as I know, but it certainly sounds like they're both planning on Adrienne spending a lot of time at this new place, when Amar finally buys one.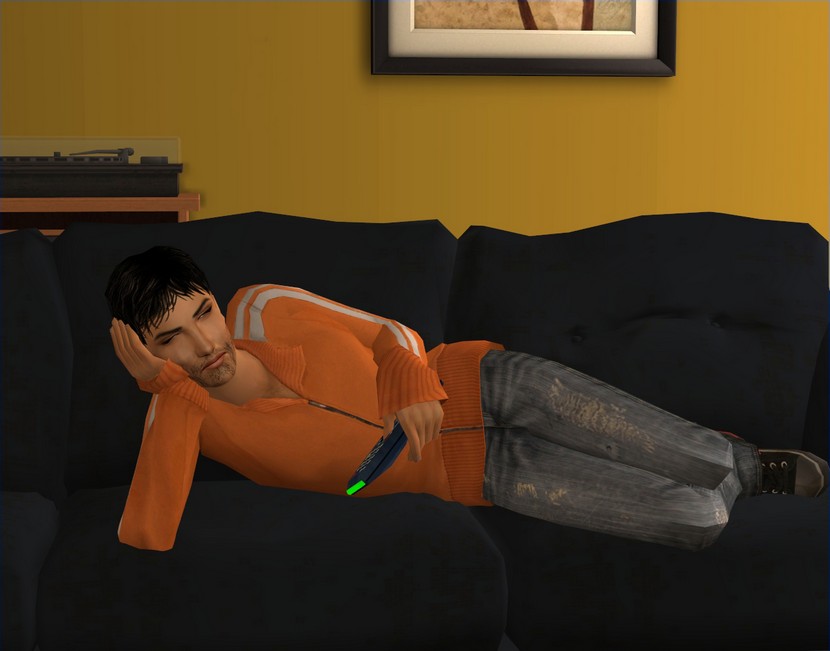 It kinds of sucks to watch Adrienne and Matilda head out on what seem like constant dates and whenever I've got a night off, I'm stuck at home. I've been single since Hope dumped me in my senior year.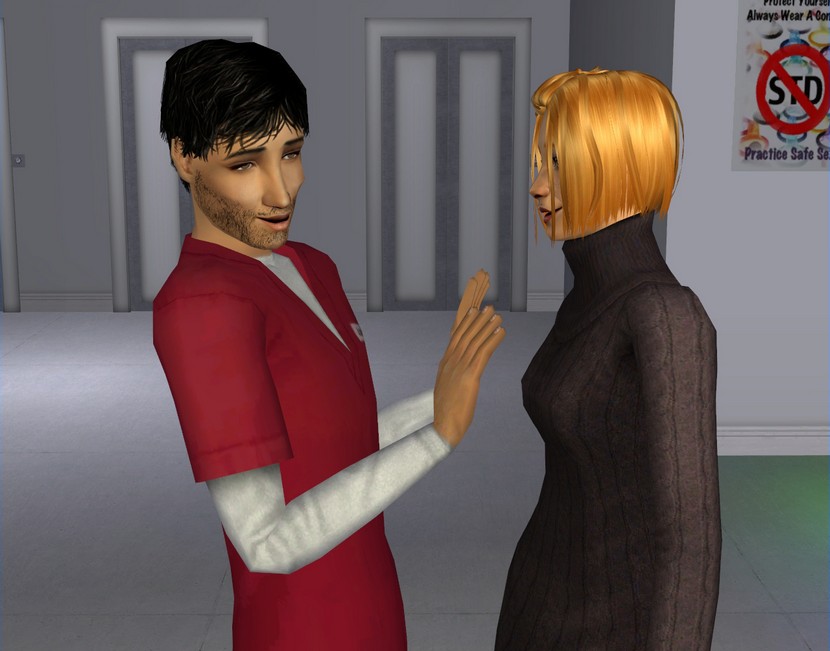 It's not that I haven't had any interest. One of my fellow med students, Diana, is always at me. I've turned her down every time but she keeps trying.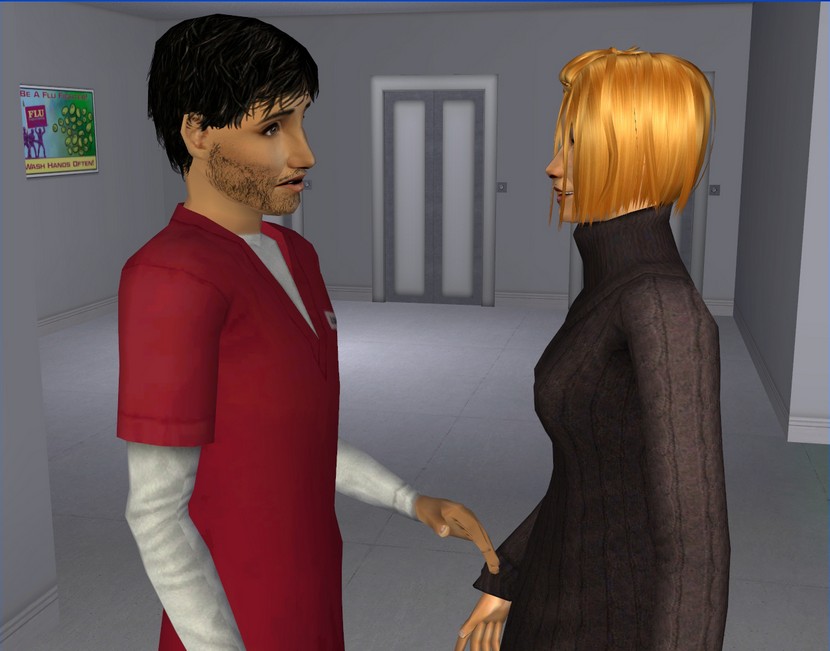 I like her but just not like that. I try to avoid her completely sometimes, because I don't want to give the impression I'm interested in her at all.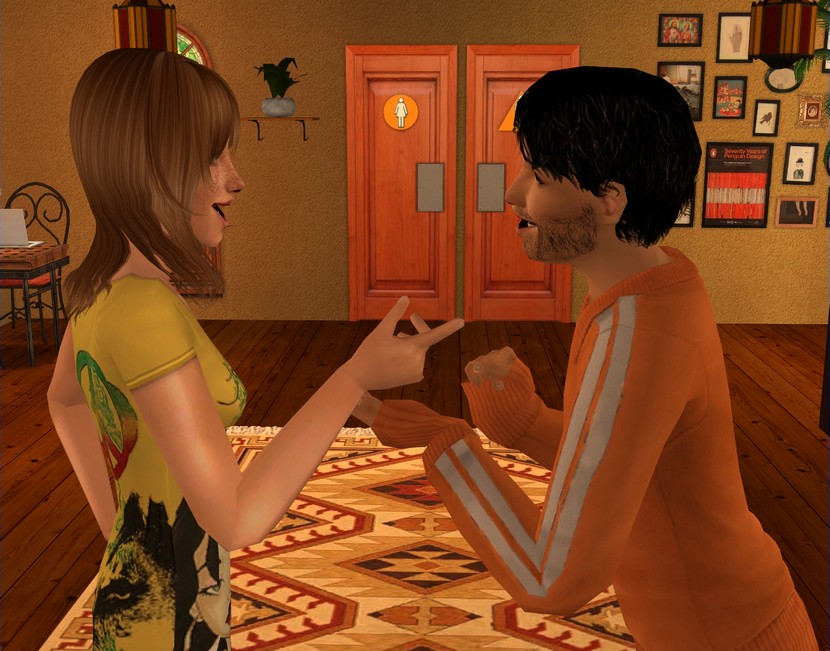 I've always wanted to get back together with Hope. I can't really think of anyone else I'd want to be with.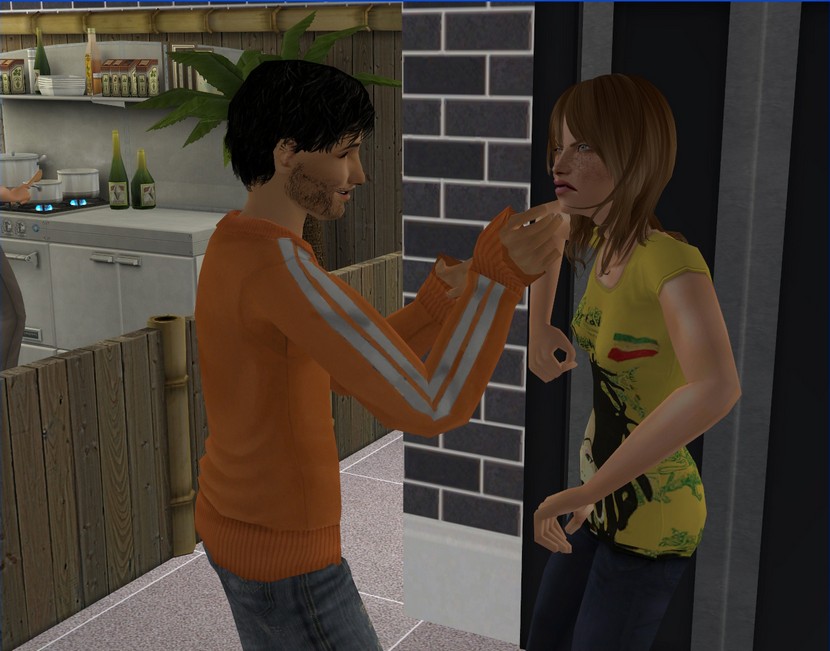 For a long time, Hope didn't even want to talk to me but I knew I could get her to come around, if I just kept trying.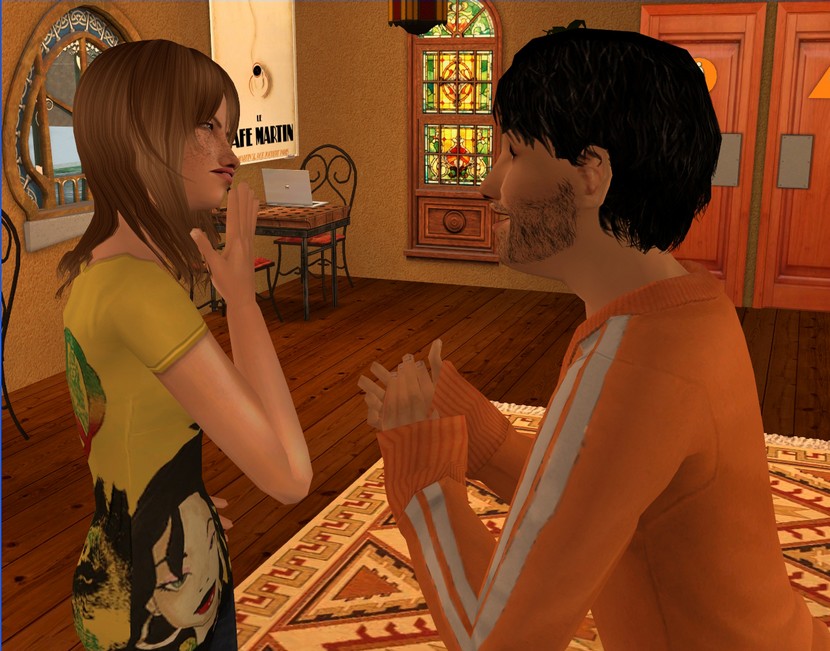 I was right too and I finally got her to admit that she missed me as well. We broke up for the dumbest reason and she knows it. She wanted to move in together right after graduation, I didn't, she got mad and ended it.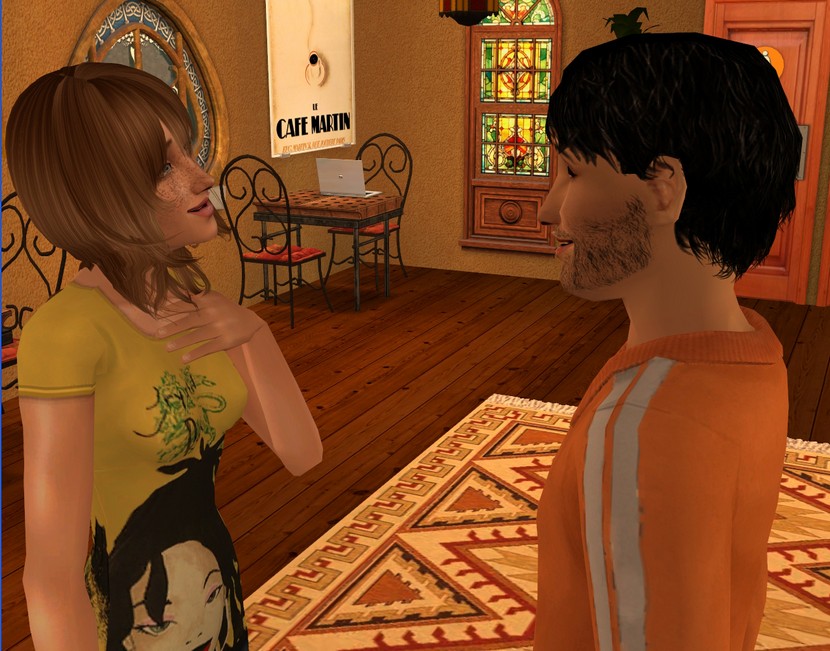 We've been hanging out a lot and it's starting to feel like it used to. Hope and I always really clicked together, even before we dated.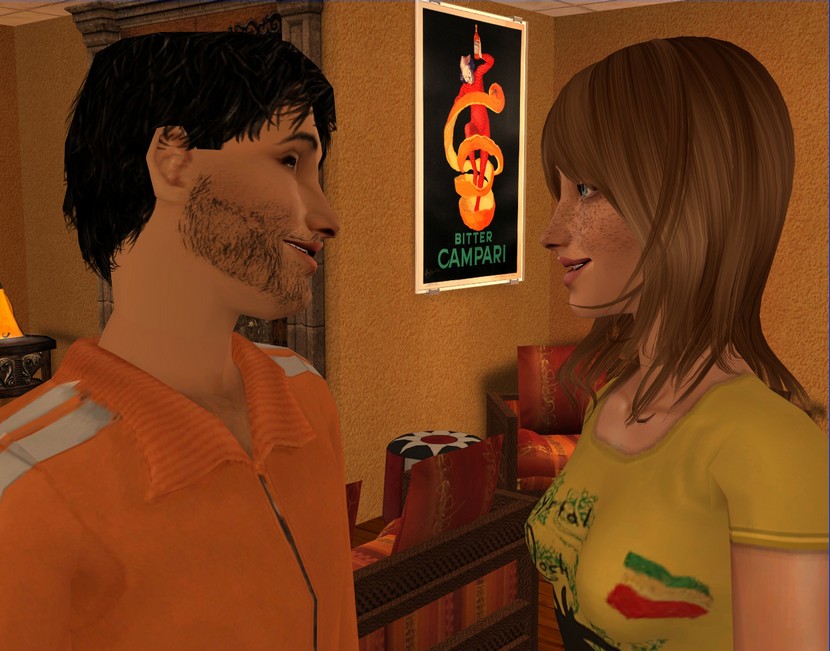 We're not back together yet but Hope is acting kind of flirty lately. I think my dateless nights might be coming to an end.
Notes:
Title is from Cat On The Wall by PJ Harvey.
Malcolm is halfway through medical school! When did that happen?!?!

Miles had the want to get married and Matilda wanted to get engaged and I'm finally letting them. I think they rolled up the wants quite a while ago.

Matilda now wants to get married and throw a wedding party. I'll just have to oblige her, right? ;)

Last time I played Amar, I realised he has a whole bunch of cash in his personal account, enough to buy a small house. So I'll play him one last time with Dominic and Nathan and then I'll move him into his own place.

I am very, very surprised at Hope! Last time I played her, she wanted to drink Malcolm and see his ghost. So, not fond of Malcolm at all. When I loaded the lot, Malcolm wanted to be friends with Hope but he had the "enemies" icon under her face in the relationship panel. I had him call her and suddenly they were best friends again! Then when she turned up at the coffee shop, I made her selectable and she's got the want to flirt with Malcolm. So I think she has seen the error of her ways and wants to get back together as much as Malcolm does now. I kind of love them together, so I'm happy. Sims tend to roll wants for their exes all the time when they're out on dates but when they roll them spontaneously, like Hope and Malcolm did, I tend to sit up and pay attention.