Round 31: July 2033 (Winter)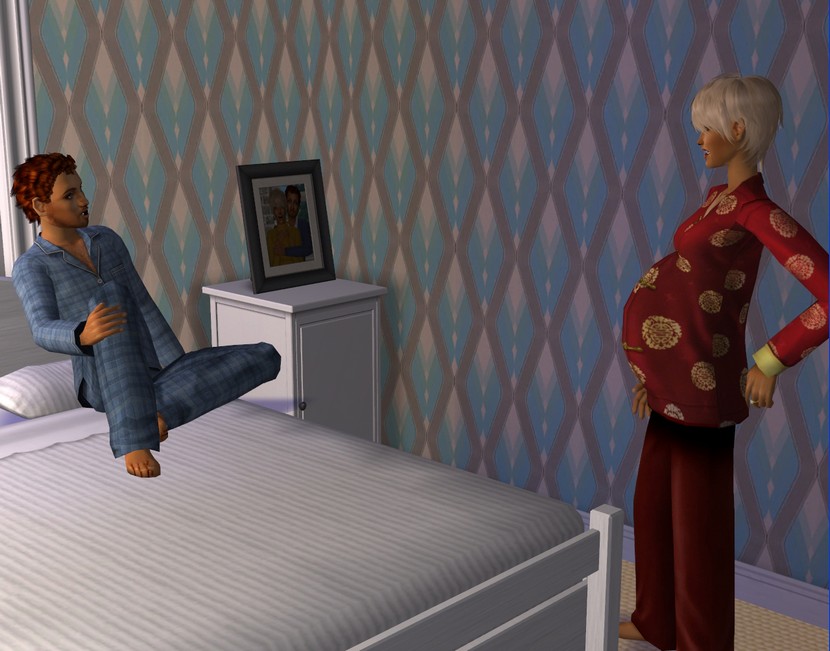 When Patience finally went into labour, we were both about to go to bed. Patience had just come out of the bathroom when she told me her water had broken. I was definitely wide awake then!
Patience had a difficult pregnancy and we were looking forward to finally meeting the baby. We were also both worried that she'd have a difficult labour as well.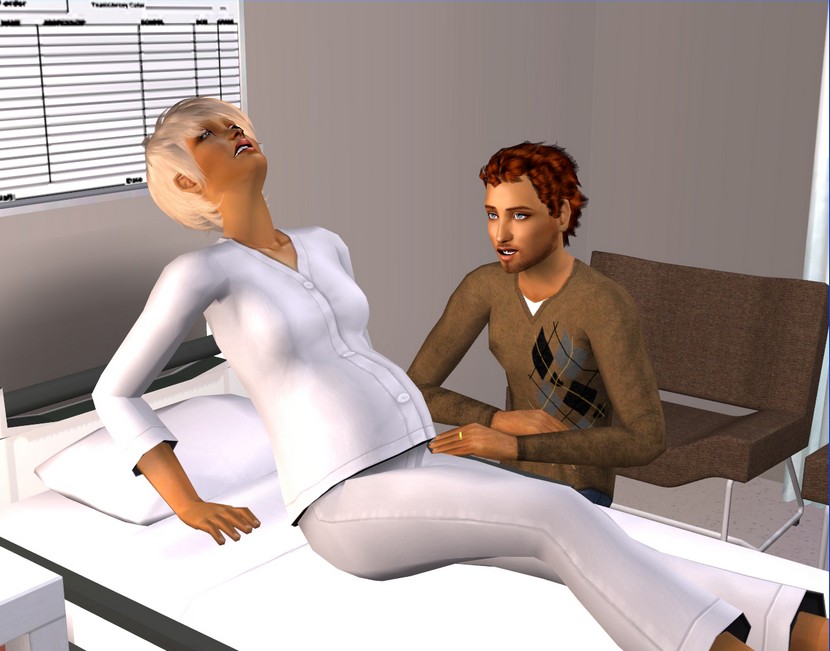 Patience was in a
lot
of pain. It was hard for me to see her like that but harder for her to actually go through it, I'm sure!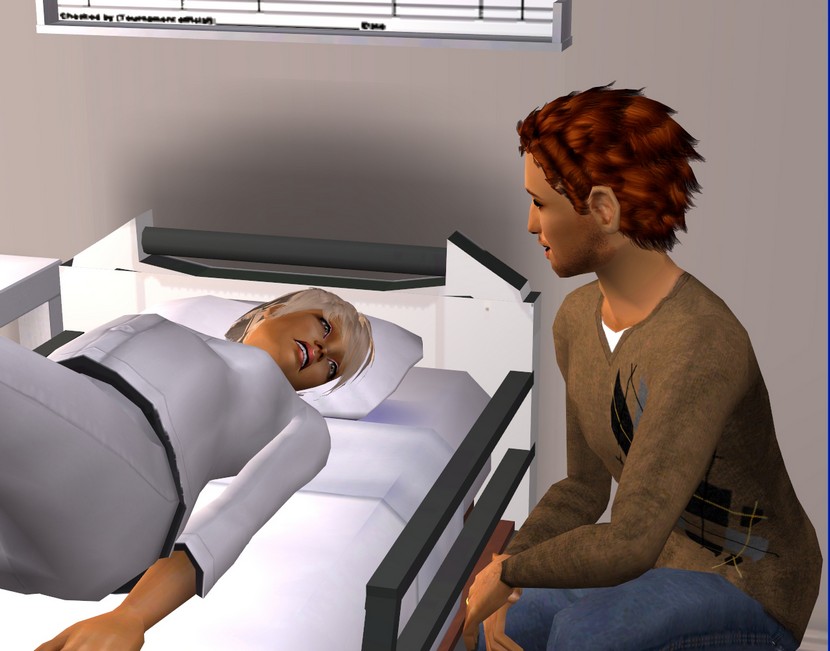 I just had to try and be as reassuring as I could for her.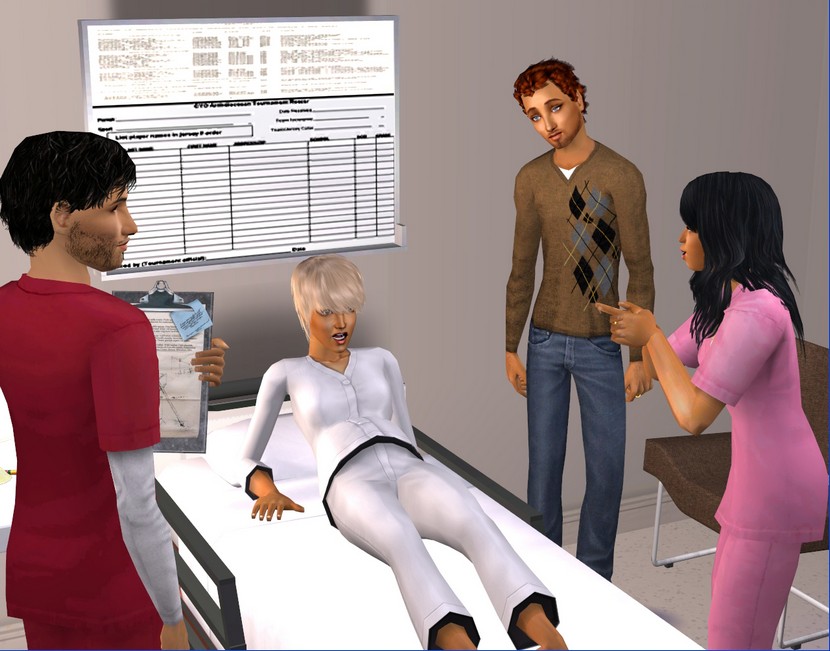 Dr. Moretti
was monitoring Patience and the baby, and was happy with their progress, so I tried not to worry too much.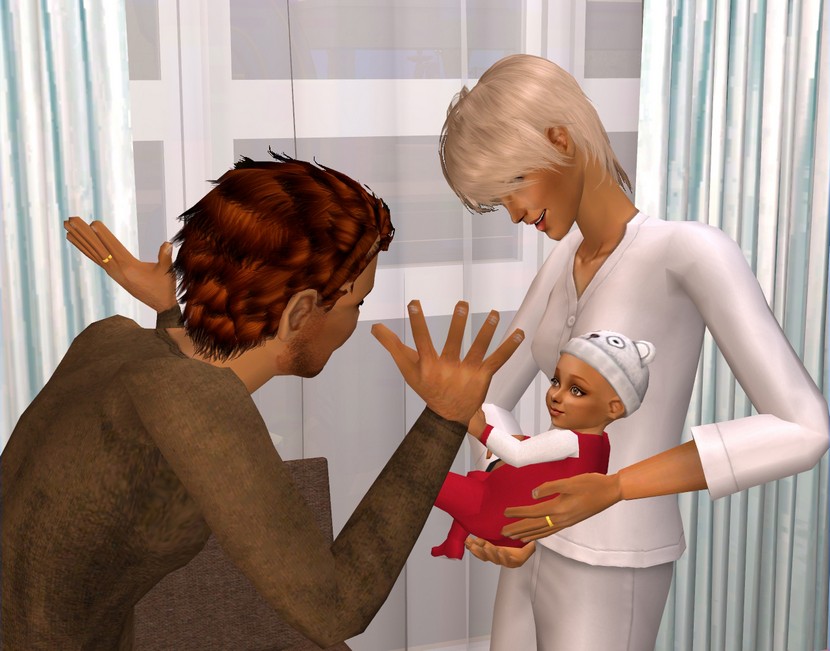 The next morning,
Felicity Amabel
finally arrived. I think she has me wrapped around her little finger already.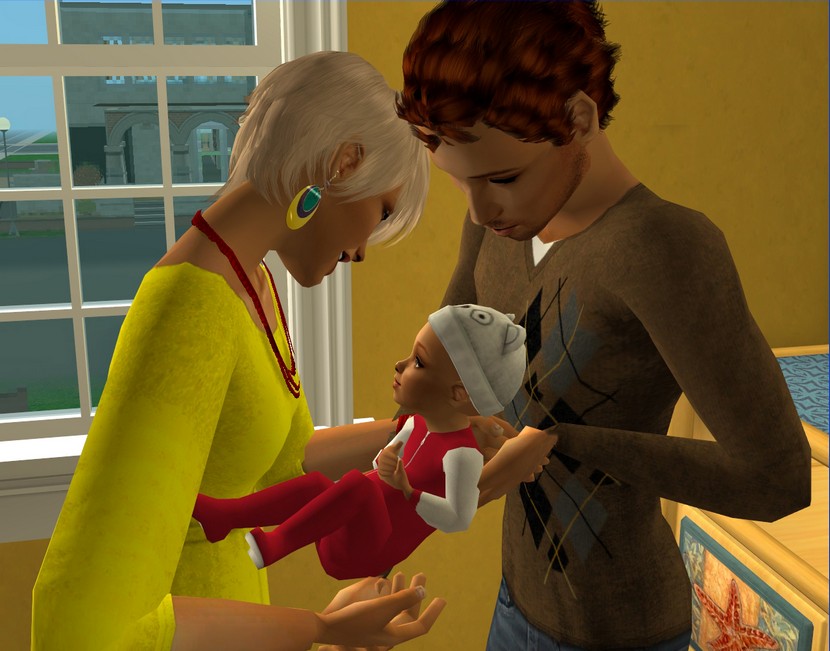 After nine months of worrying, it's unbelievable that we now have our baby daughter home with us, perfectly healthy and safe.
**********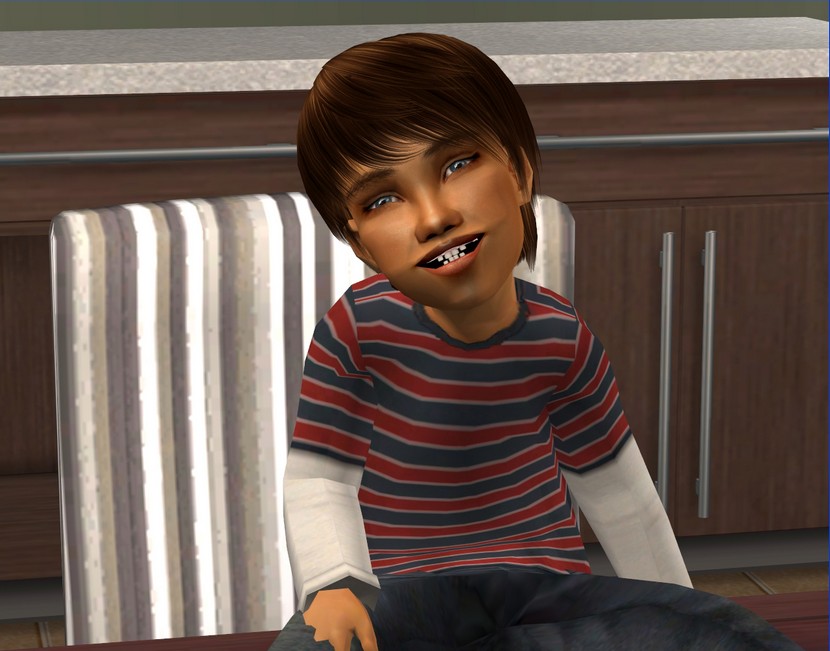 This July is also
Jude Clarke
's first birthday!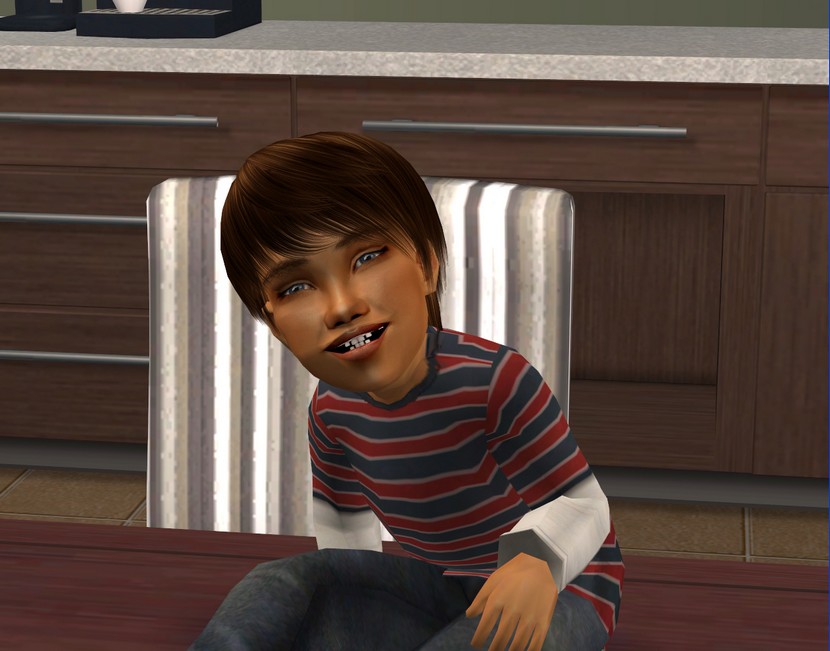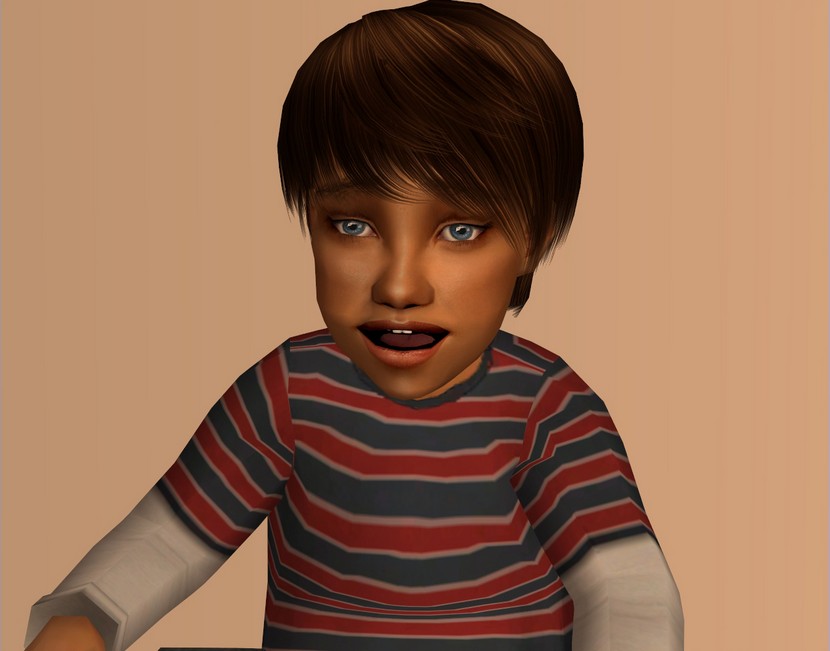 Jude loves his food already and is very outgoing, like his parents,
Josie
and
Troy
.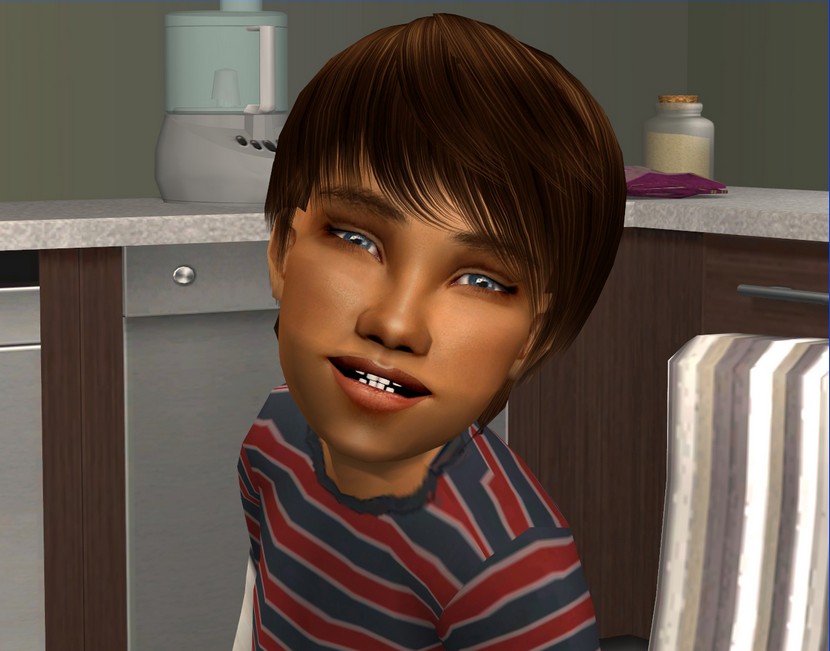 Unlike both his parents, he's also quite sweet!
Speaking of his parents, let's do a comparison!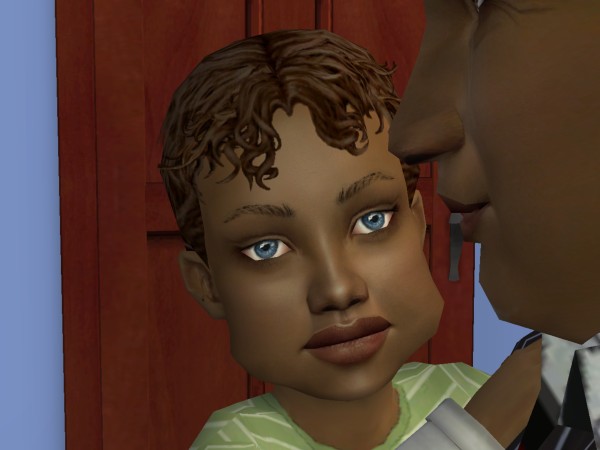 Here's Troy as a toddler. Can you tell Troy had some surgery?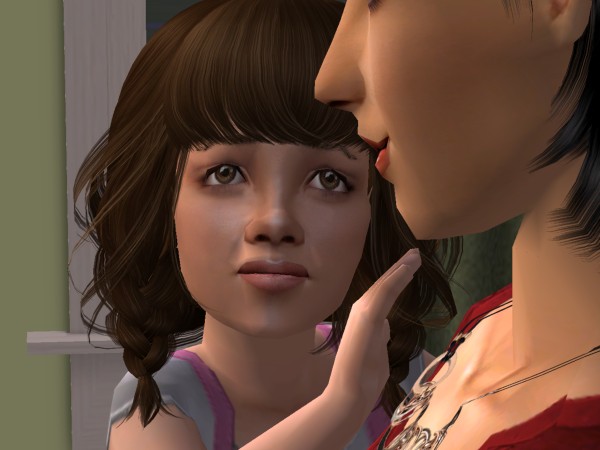 And here's young Josie.
Notes:
I loved the idea of using Felicity Amabel for Rob and Patience's baby. Felicity means "happiness" and Amabel means "lovable". I can see those names having a lot of meaning for them. The boy name I had picked out wasn't nearly as meaningful, which is one more reason I was happy to get a girl.
And yay, a redhead! I was so happy Felicity turned out to have red hair! I still don't have that many redheads born in game. She also has brown eyes, like Patience, which you may or may not be able to see.

I've aged up Jude to adult, just to see what he looks like and I'm going to say he's mostly like Troy. I think he's got that Kirby nose though, like Josie but other than that, he seems mostly like his dad.