Round 31: March 2033 (Autumn)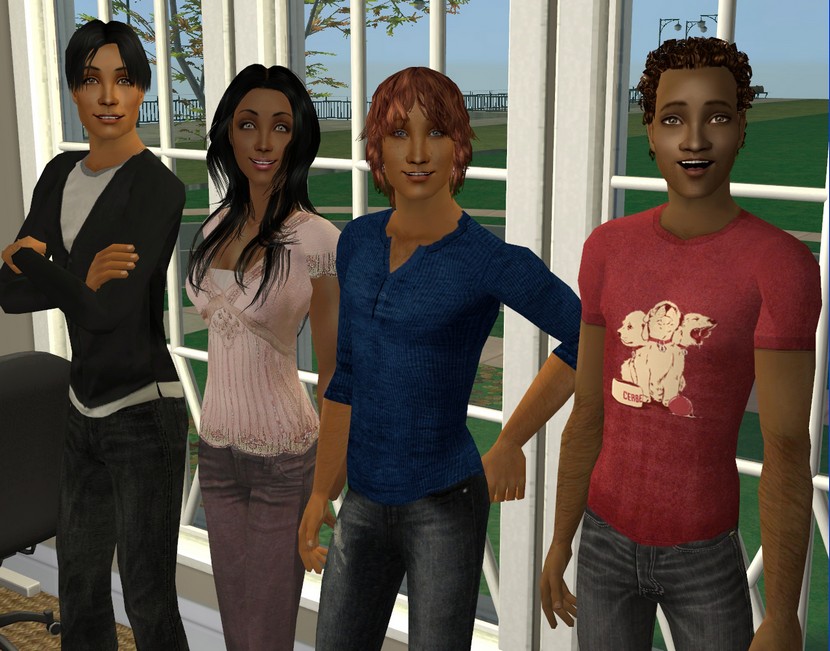 Narrated by Jack Benton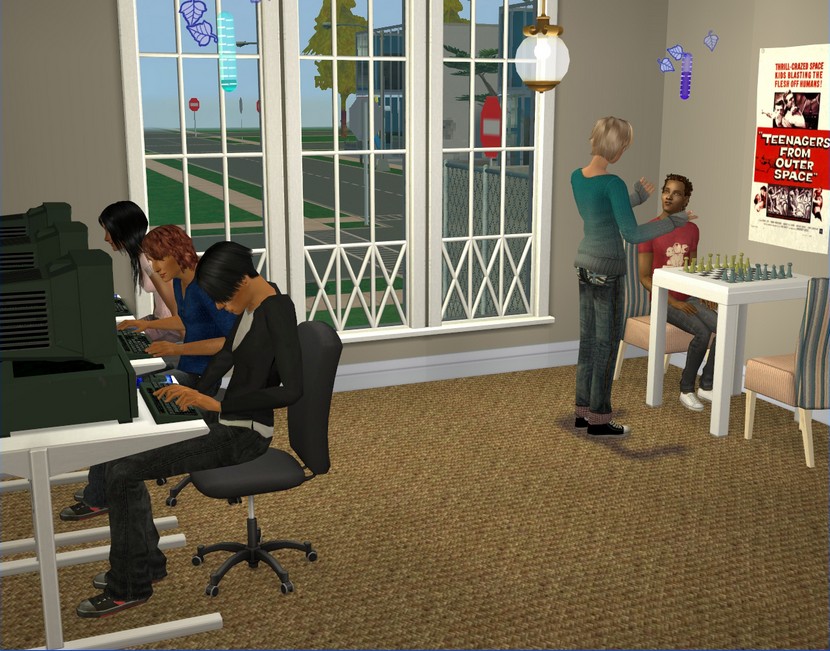 It's such a relief to have Julia finally gone from the dorm. I think she was a big part of why I've never liked dorm life too much.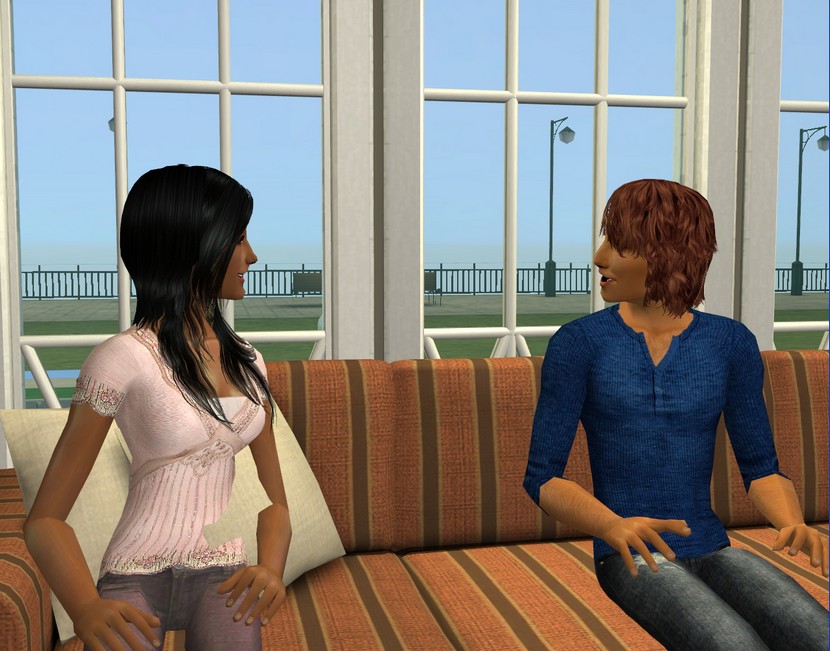 It's nice to have a conversation without Julia glaring at me from across the room or storming in to start a fight with me. Even so though, I still think I would have preferred living anywhere but the dorms.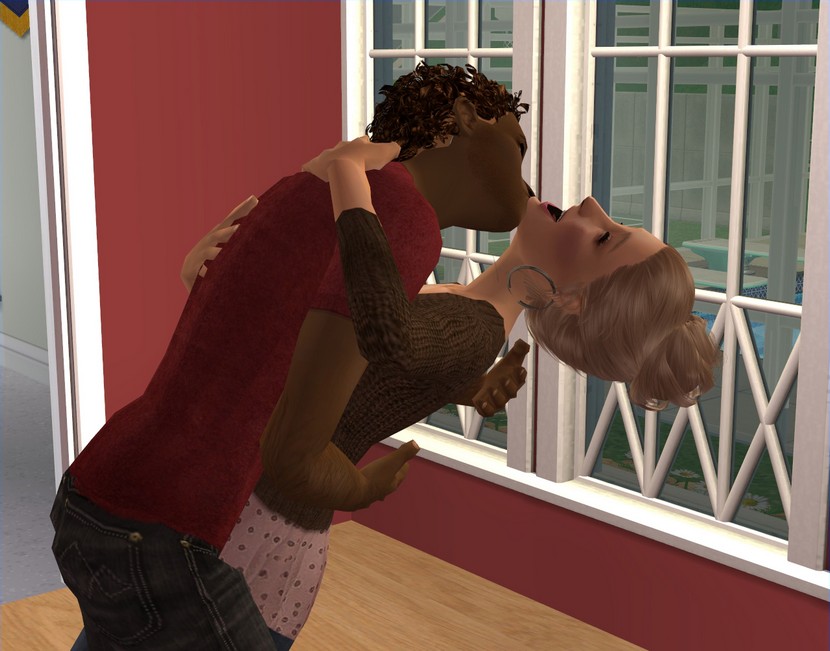 At the very least, it would have meant I wouldn't have to watch Chris making out with my cousin all over the dorm.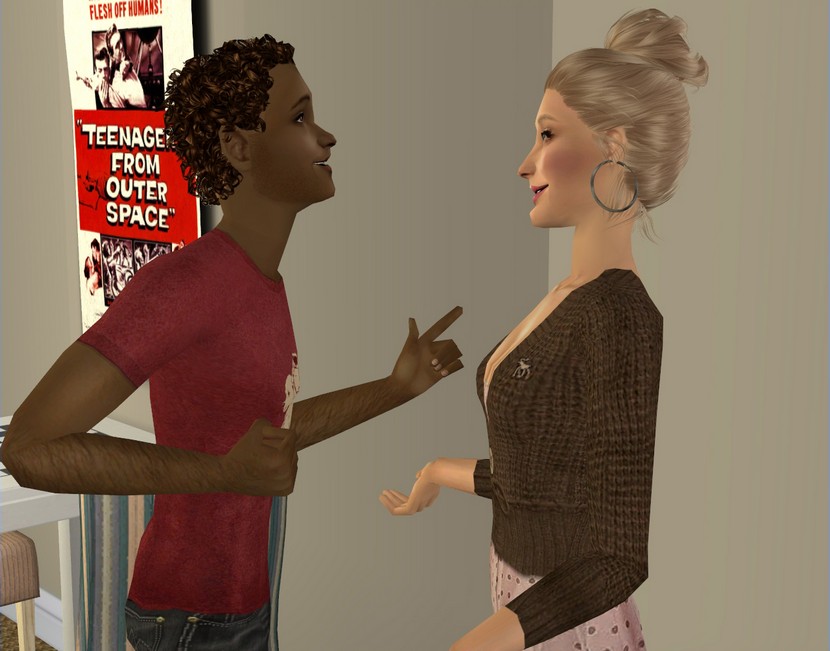 Chris and Elspeth used to date in high school and he invited her over here, to "catch up".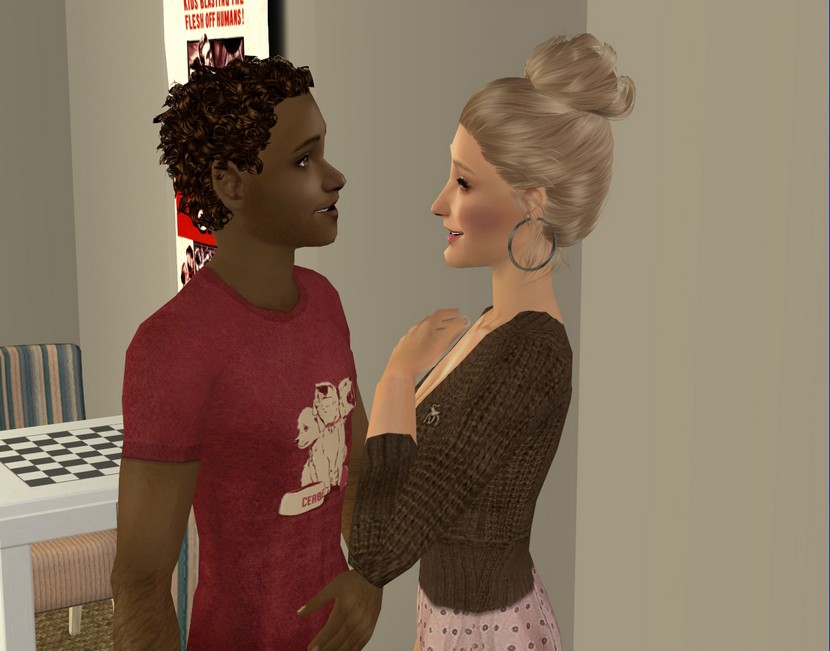 From there, Chris didn't waste much time making a move on her.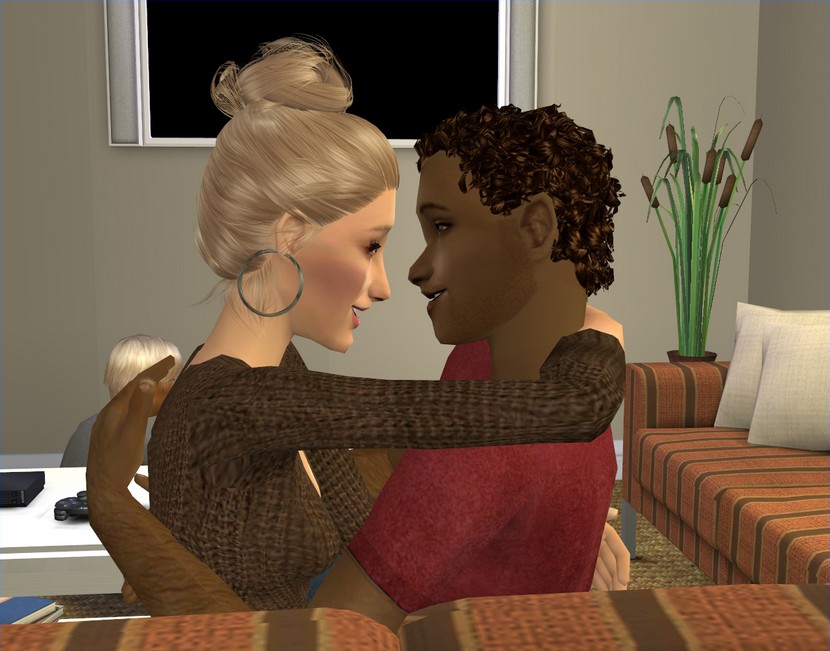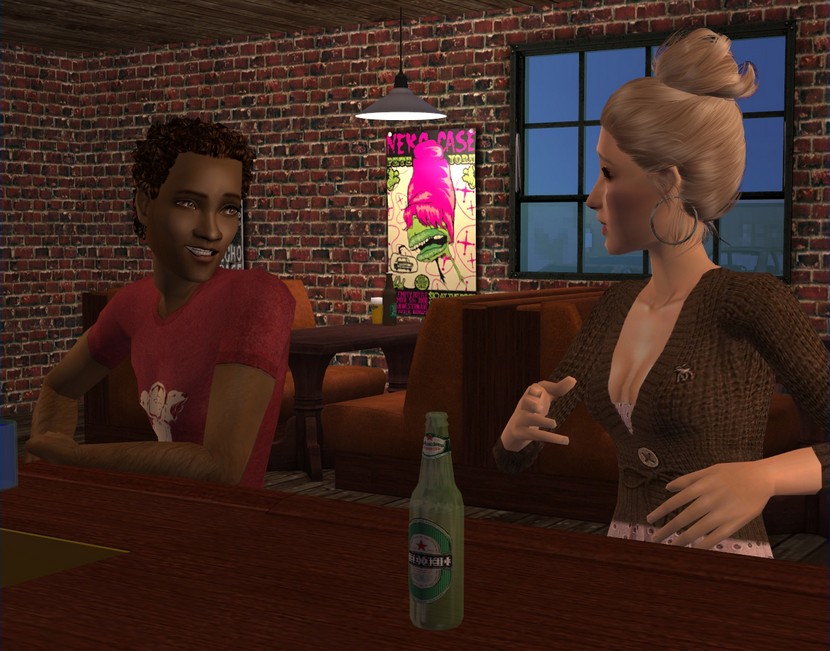 They've hardly been apart at all since then.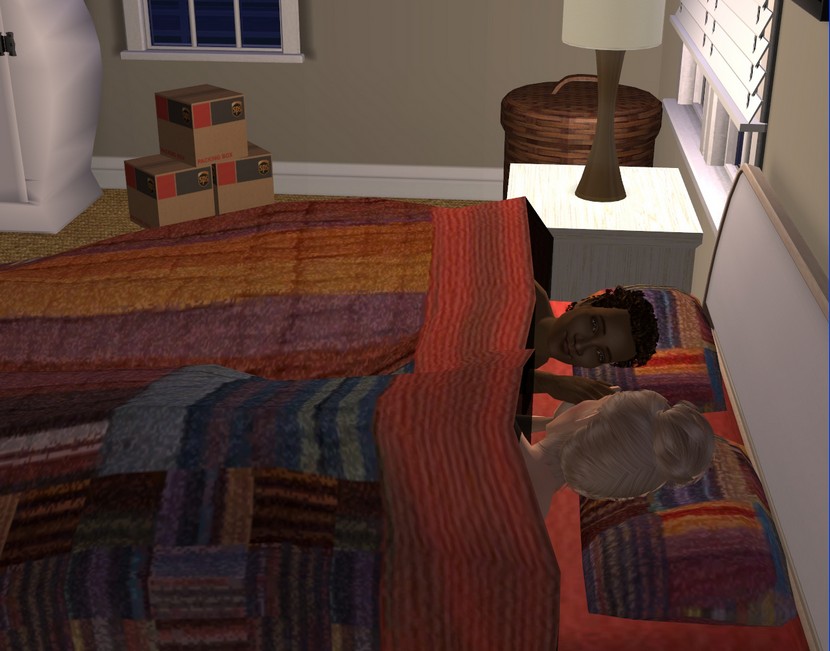 I don't really know how serious it is but Elspeth has spent the night here in Chris's room at least once, so it's at least that serious, I guess.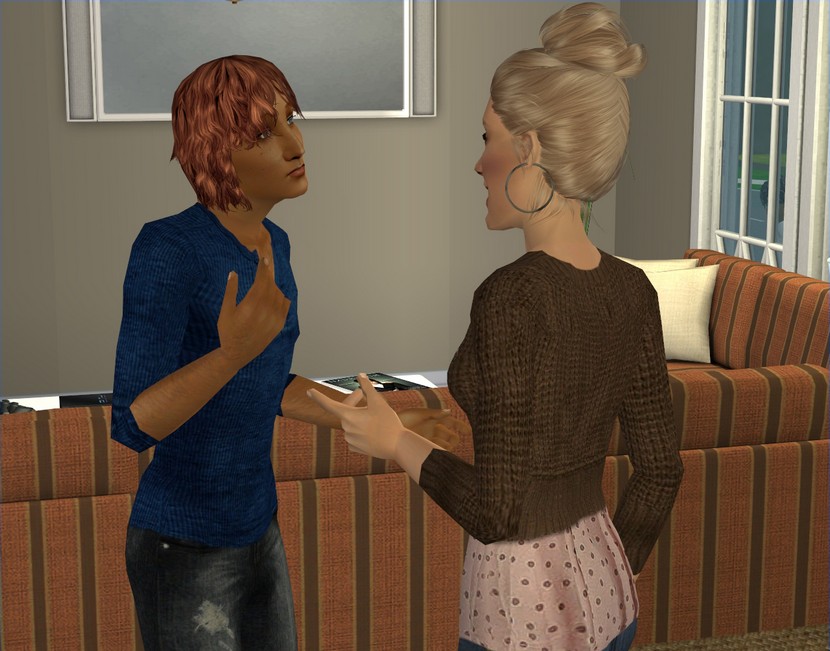 I'm a little worried about Elspeth. She says she's fine but she's on the outs with her friends at the moment and I don't know if she's making the best decisions.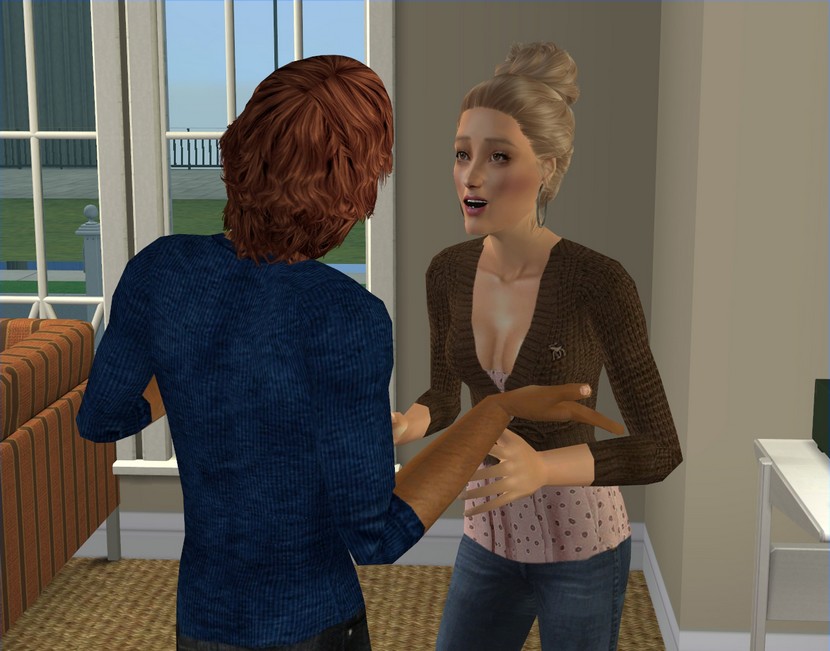 If things didn't work with Chris the first time, why would they work now? What's changed?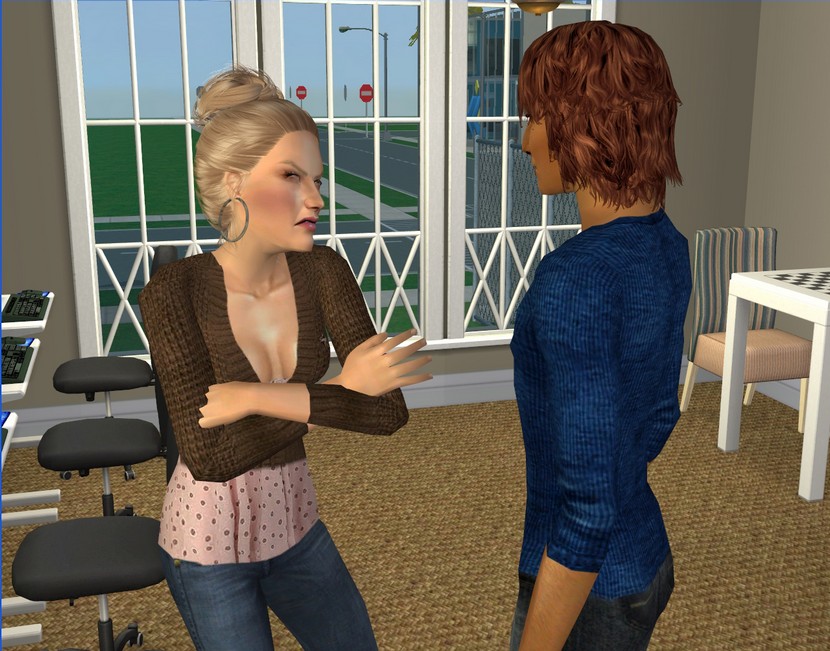 She didn't react too well to that, so I'm staying out of it from now on. I was uncomfortable enough asking her about it in the first place but I felt like I should be watching out for her or something.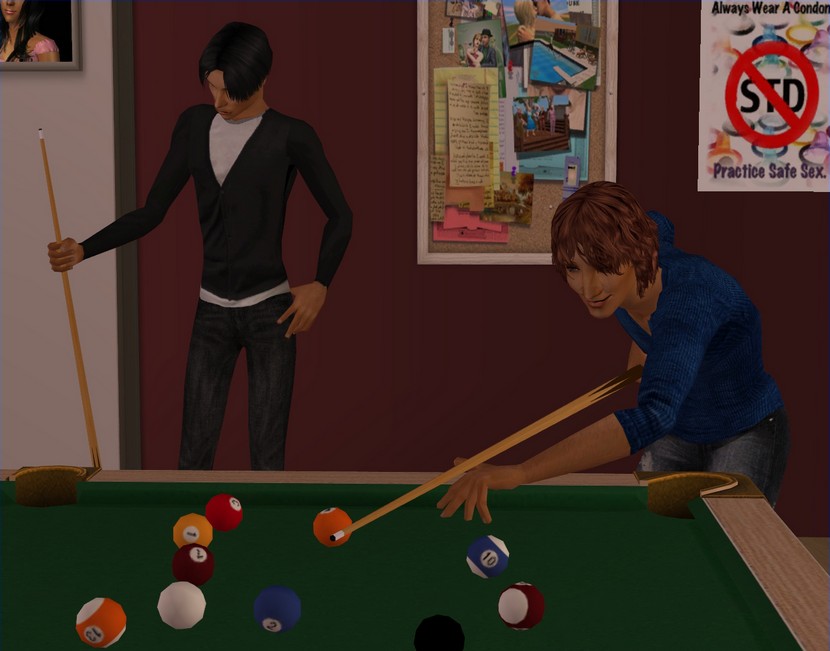 Edward is more worried about Chris. Edward isn't too fond of Elspeth.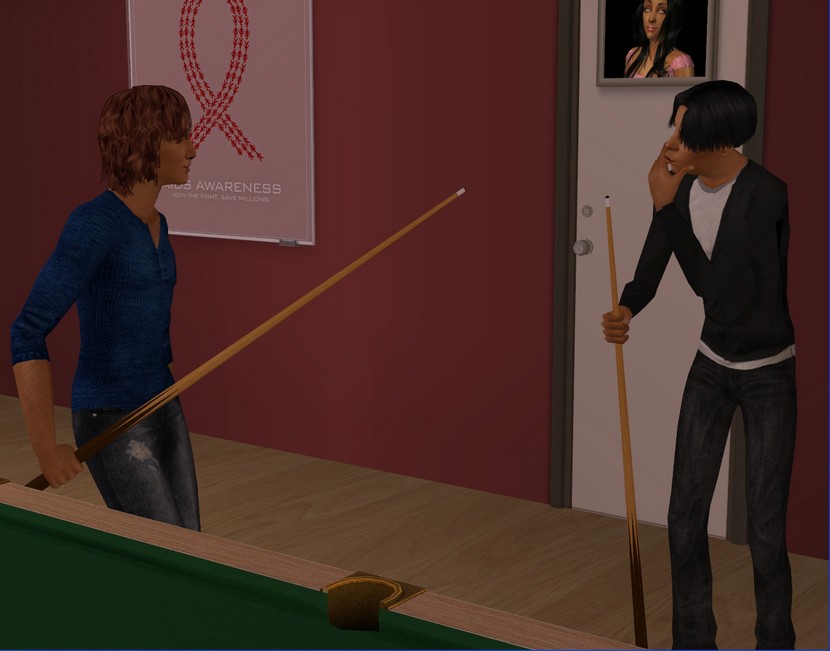 Elspeth dumped Chris quite suddenly
a couple of years ago
and he thinks it might happen again.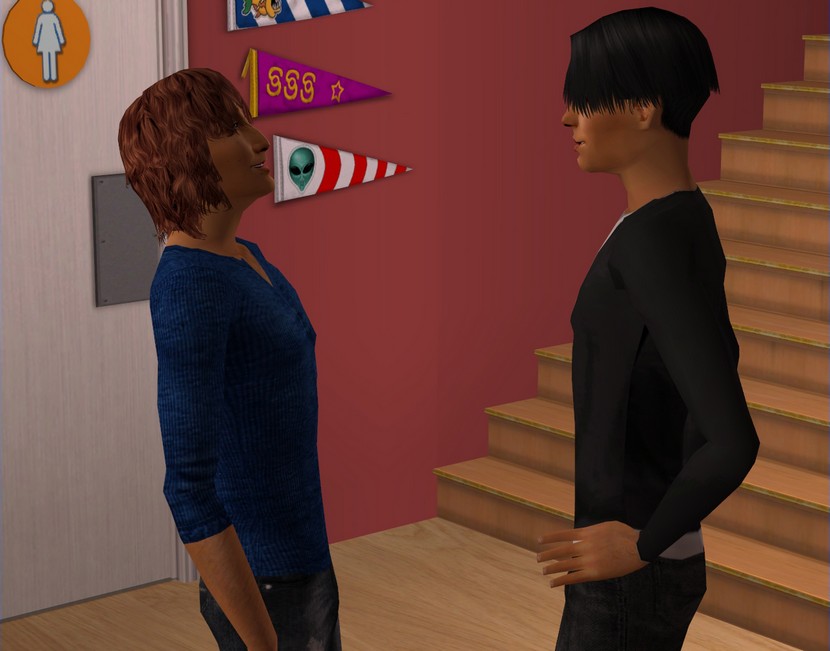 I never really got to know Edward much when he was younger - I always hanging out with Audrey and he was just her little brother.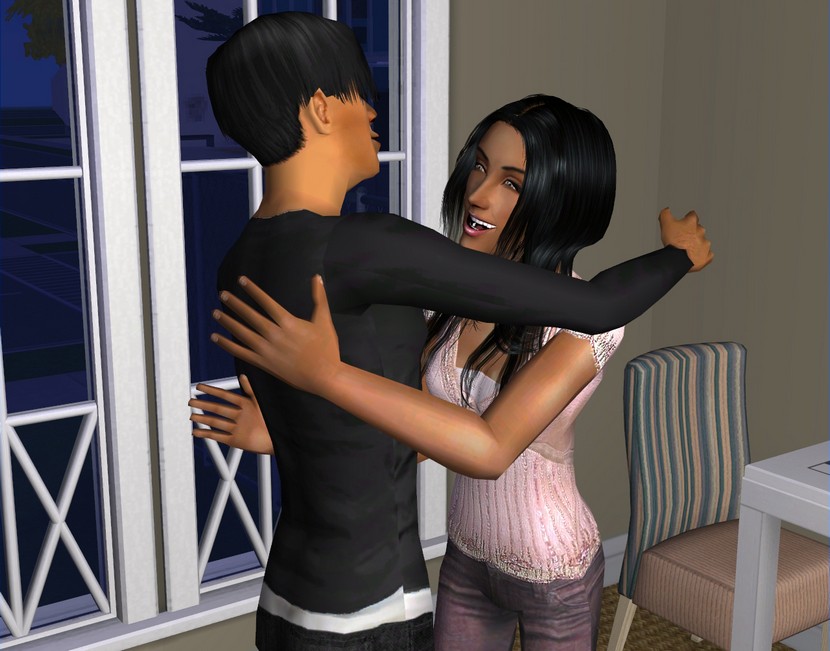 But he's a good guy and it's cute to see how excited Audrey is to have him in the dorms with us. She's very close to her brothers.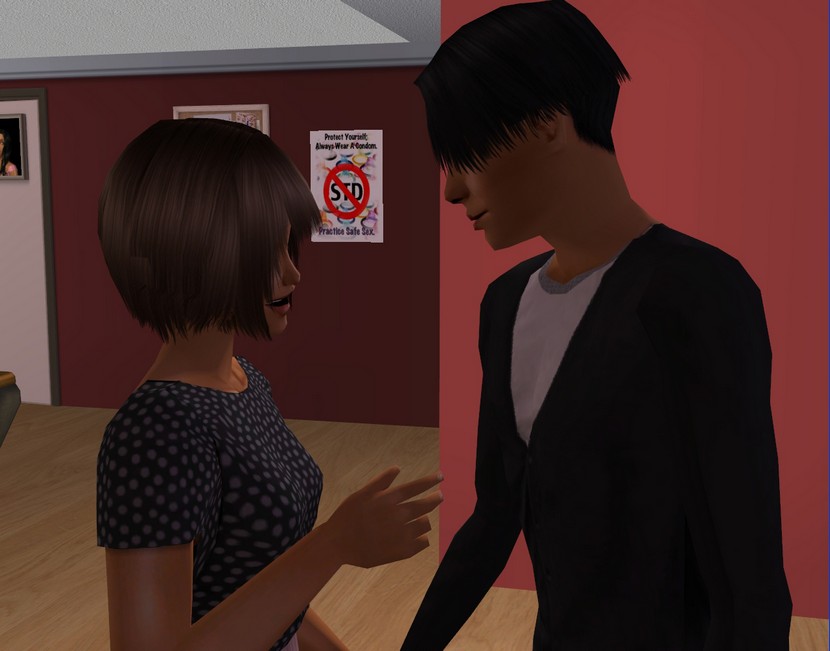 I knew Edward was dating Julia's younger sister but was a little wary about getting to know her. I am fully convinced that Julia is clinically insane and was sure Lucy had to have something in common with her.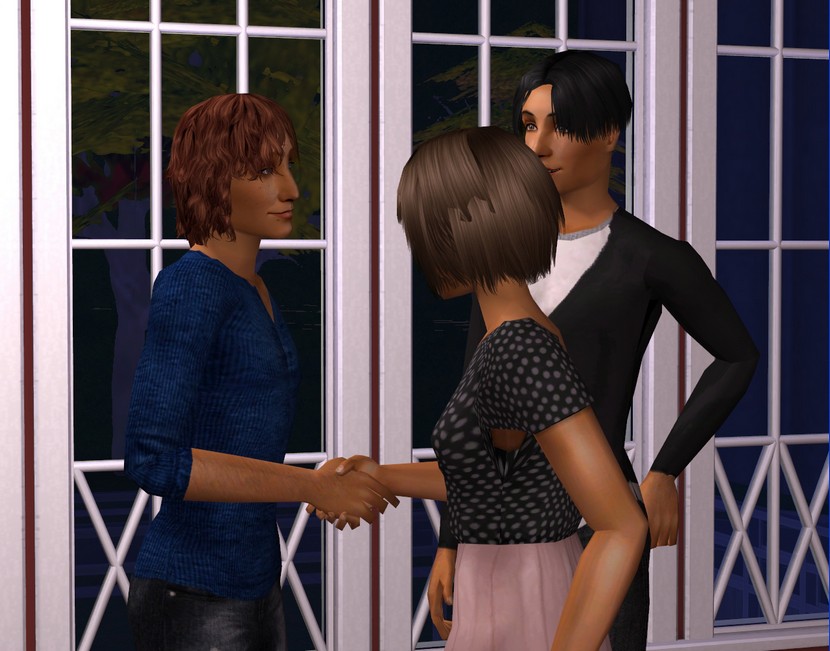 But it turns out she's very sweet, although extremely shy. I remember she had
a little crush on Charlie
at one point but I never really spoke to her much. I guess she's over that now, as it seems like she's really into Edward.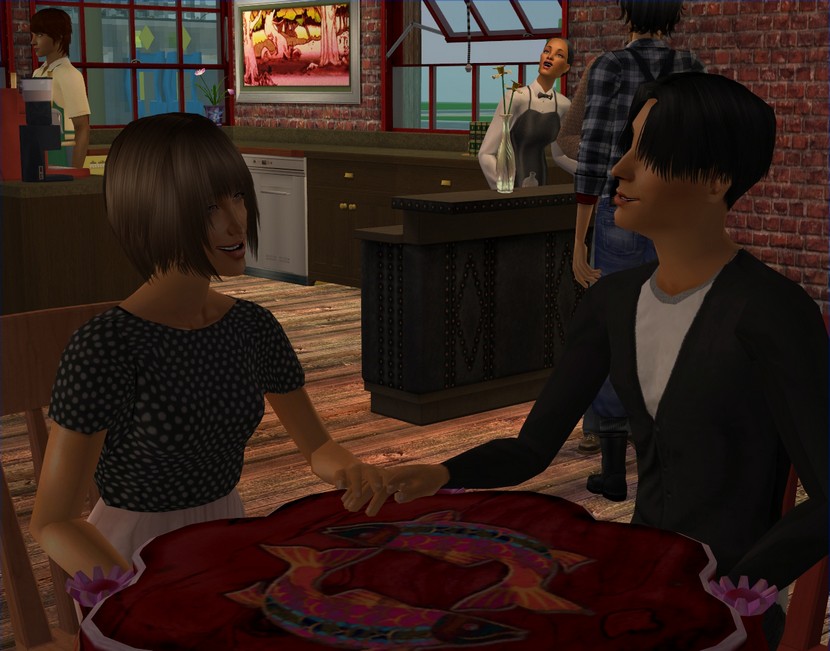 They can only see each other on weekends at the moment. Lucy's working all day and Edward's classes are in the evening.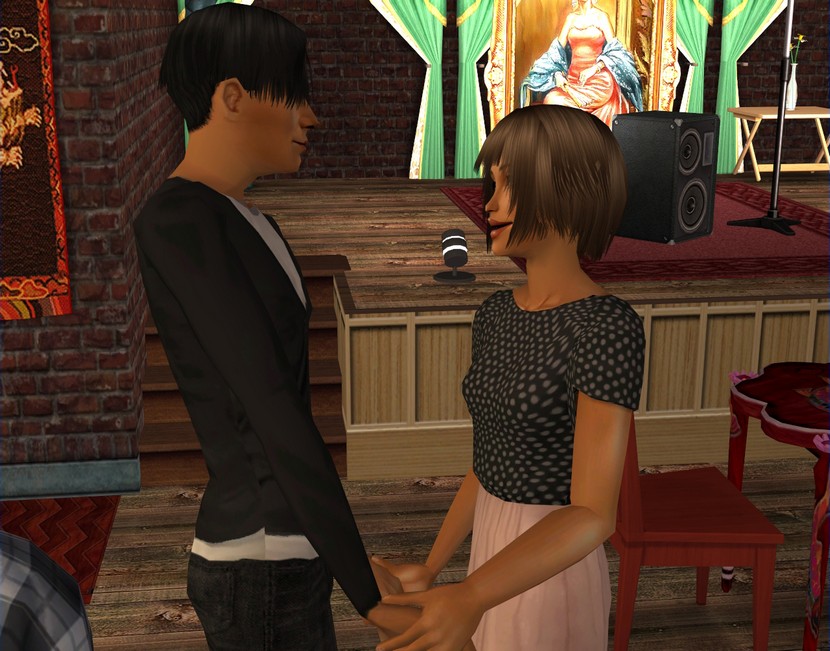 Edward's really missing her but there's not much they can do about it at the moment. Lucy's only been at her job a few months and she can't really go asking her boss to change her hours just yet.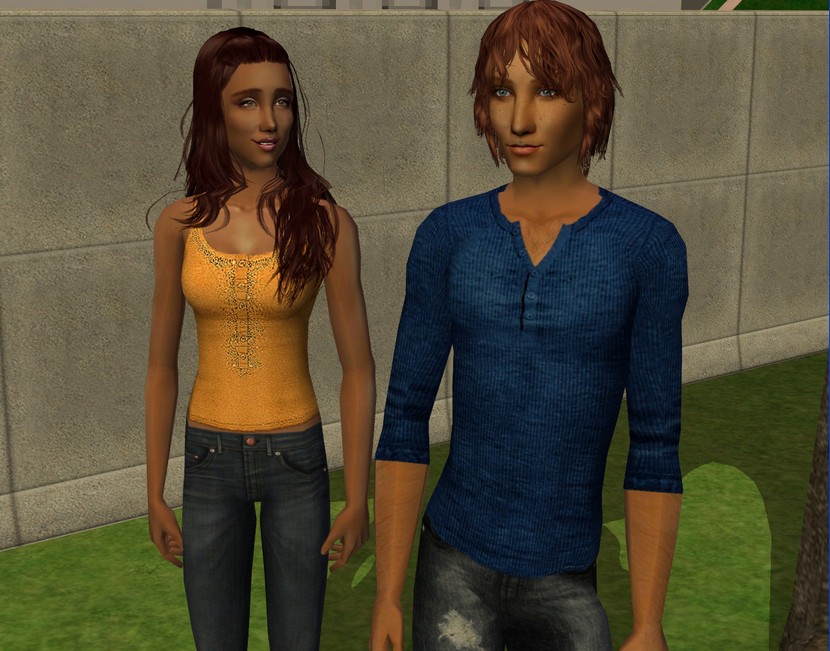 I know I've been really quiet and distant around Sophie lately, because I just don't know what to say to her.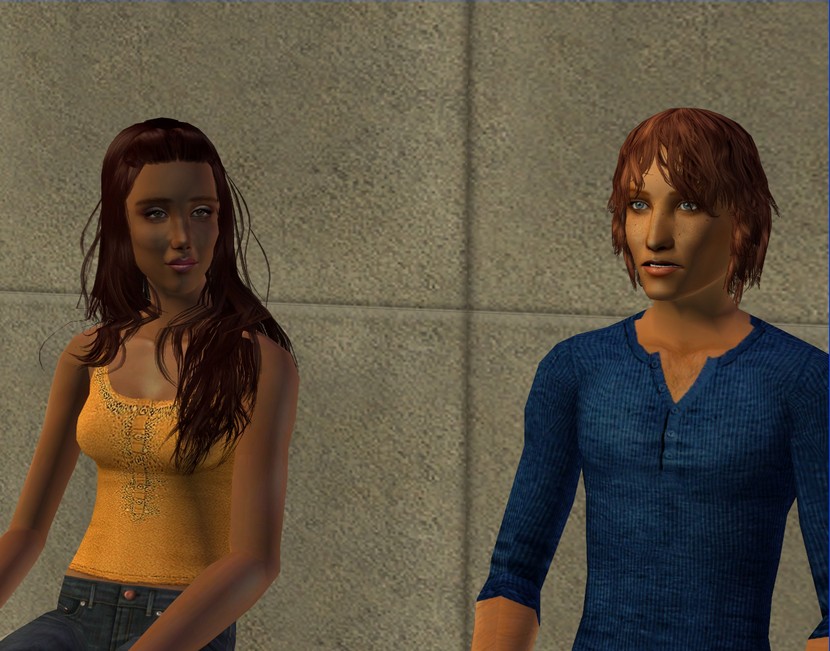 It would be so much easier if Sophie had cheated on me or if we were fighting all the time. But it's nothing like that at all.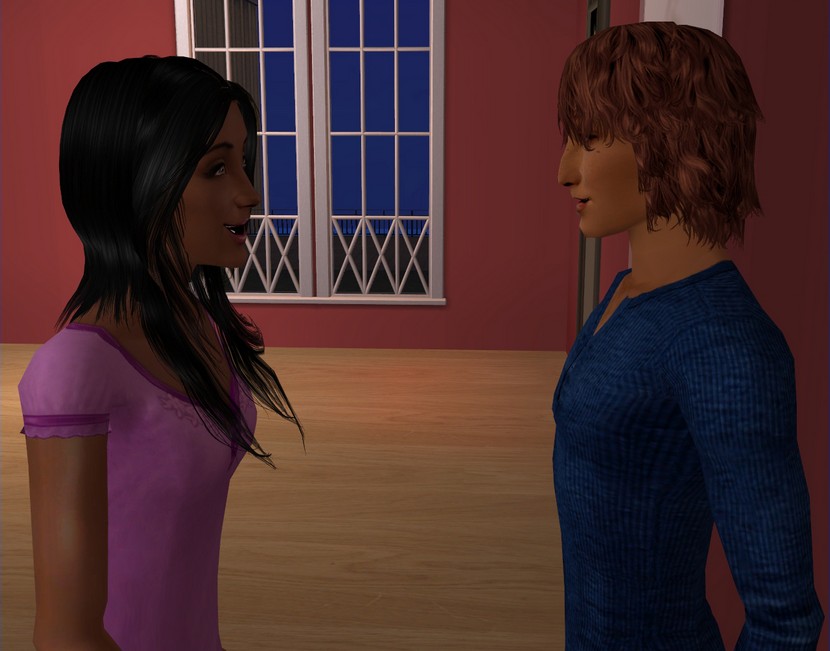 But I'm in love with someone else and I don't think staying with Sophie is fair to anyone. Every time I'm with her, I'm thinking about Audrey.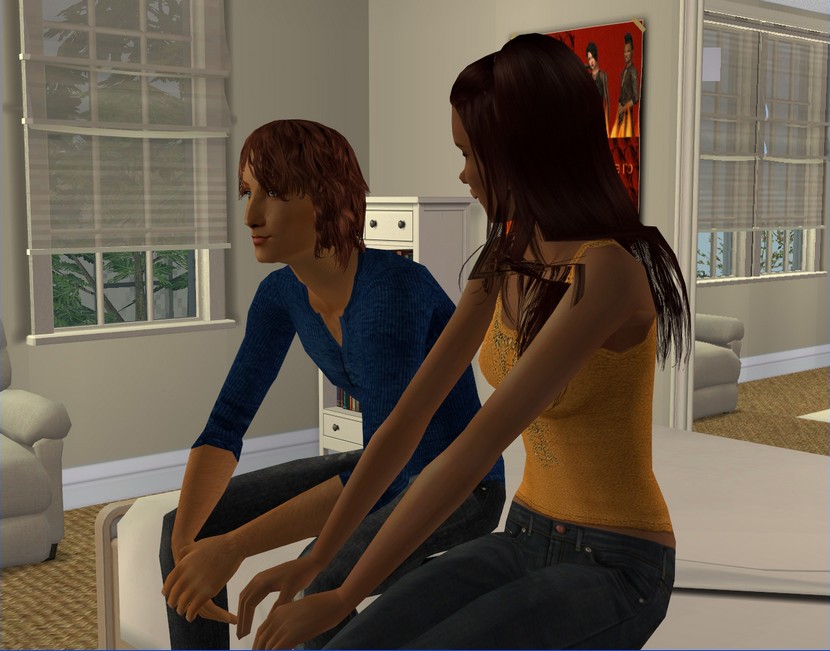 I took Sophie up to my room so we could talk in private. I wasn't sure how she was going to react and I definitely didn't want to say what I had to say where anyone could wander by.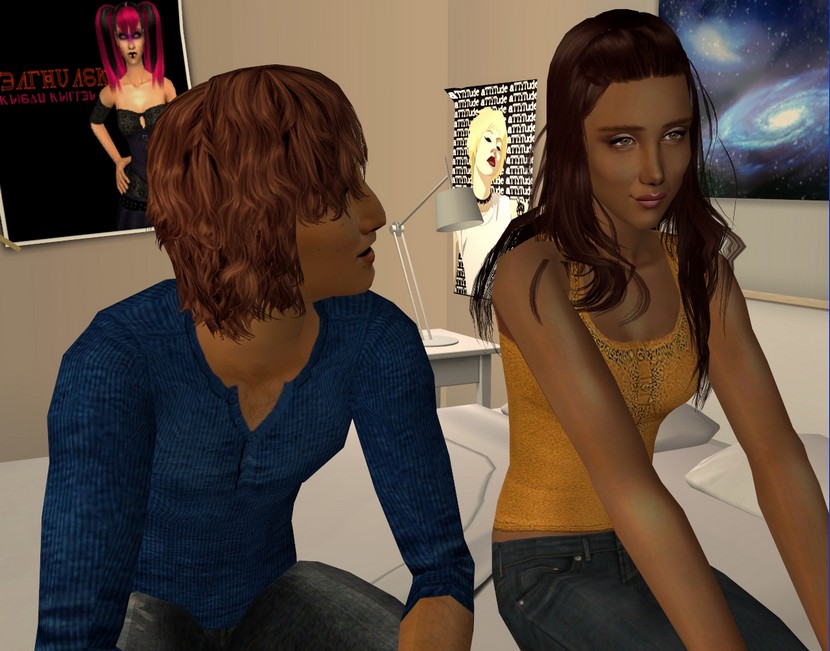 I really hadn't figured out how I wanted to say it and I ended up just blurting out that I didn't think we should see each other any more.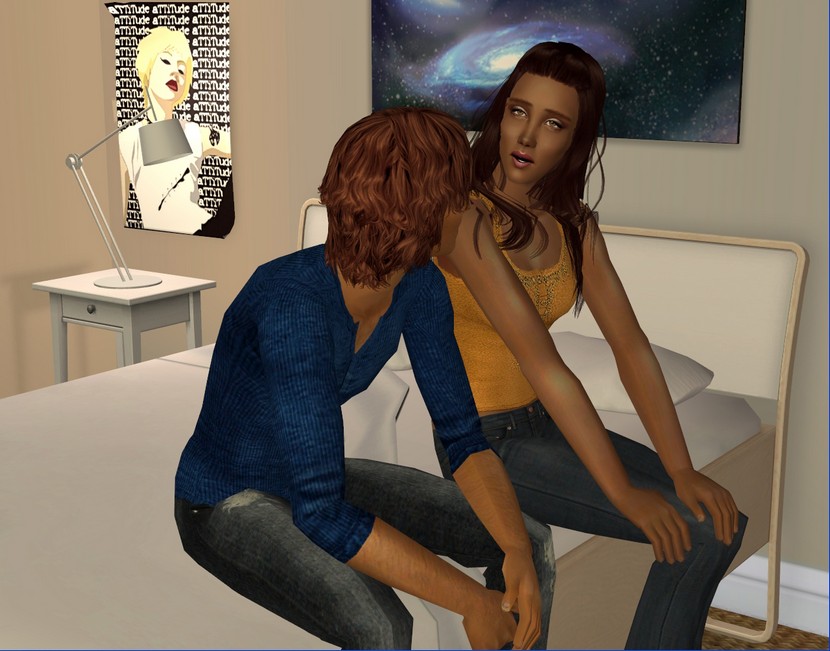 I thought maybe Sophie might have sensed something was wrong lately, but she looked surprised. And of course, she wanted to know why I wanted to end it.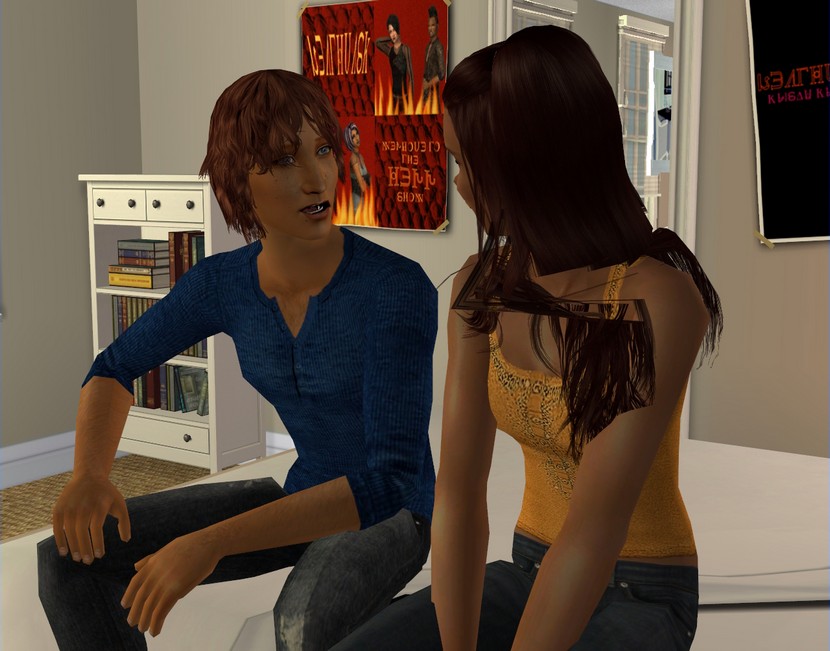 I told her the truth. I told her that I hadn't cheated on her but I also didn't think I should be with her if I was always thinking about someone else.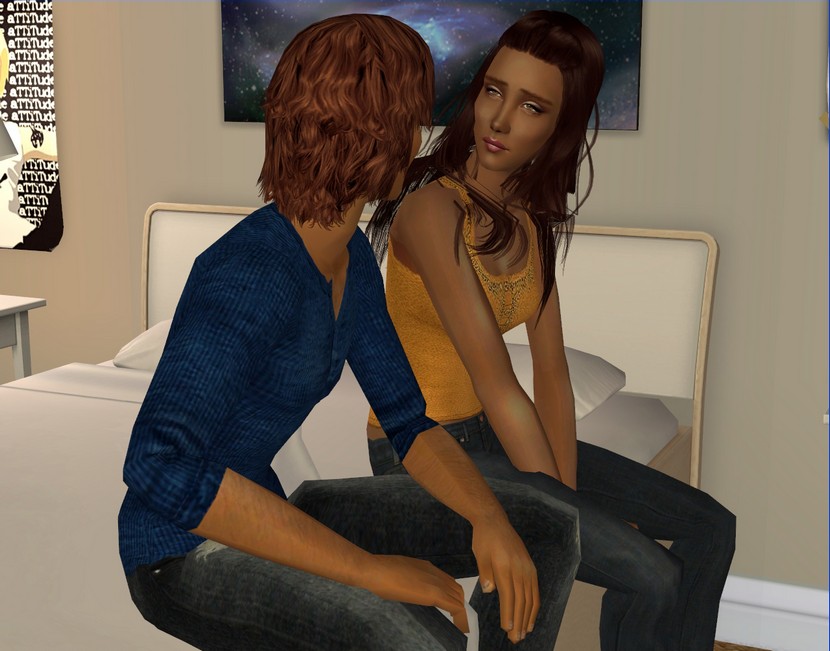 Then she wanted to know who the someone else was. I had been hoping she wouldn't ask that but I had to tell her.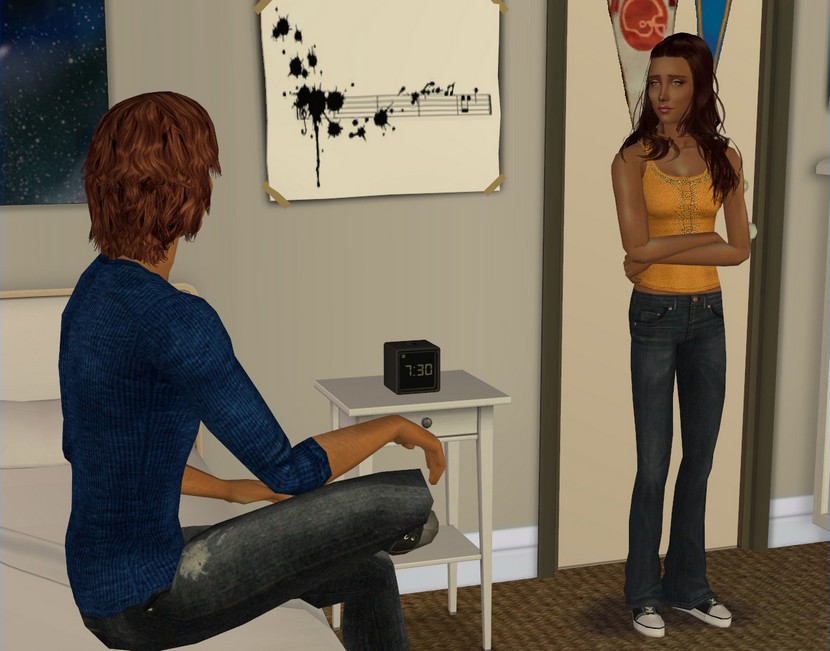 Sophie wanted to leave then. She hadn't cried during the whole conversation but looking at her standing at the door, I could tell she was about to.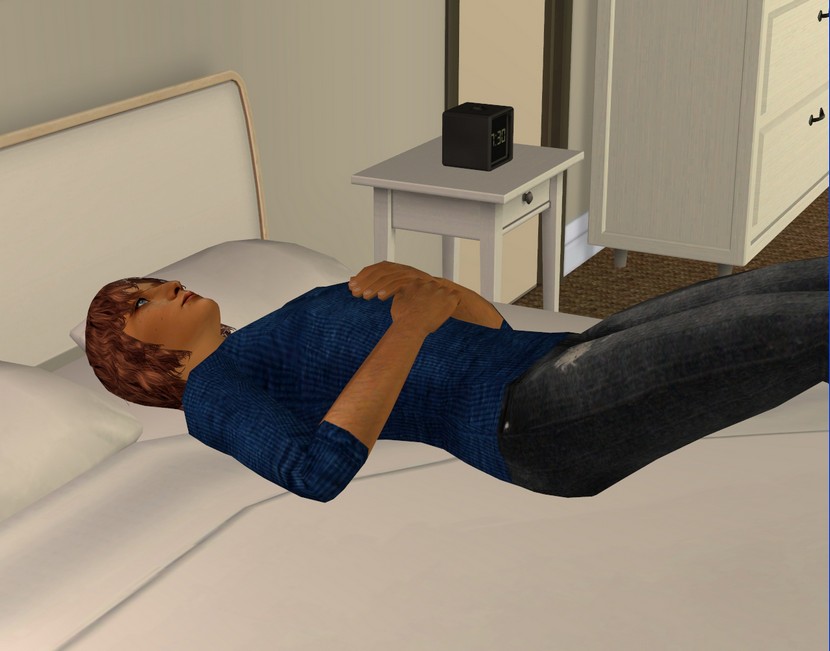 I think I did the right thing in being honest with Sophie but I still felt horrible, dumping her after six years together. But I couldn't just keep going out with her out of guilt.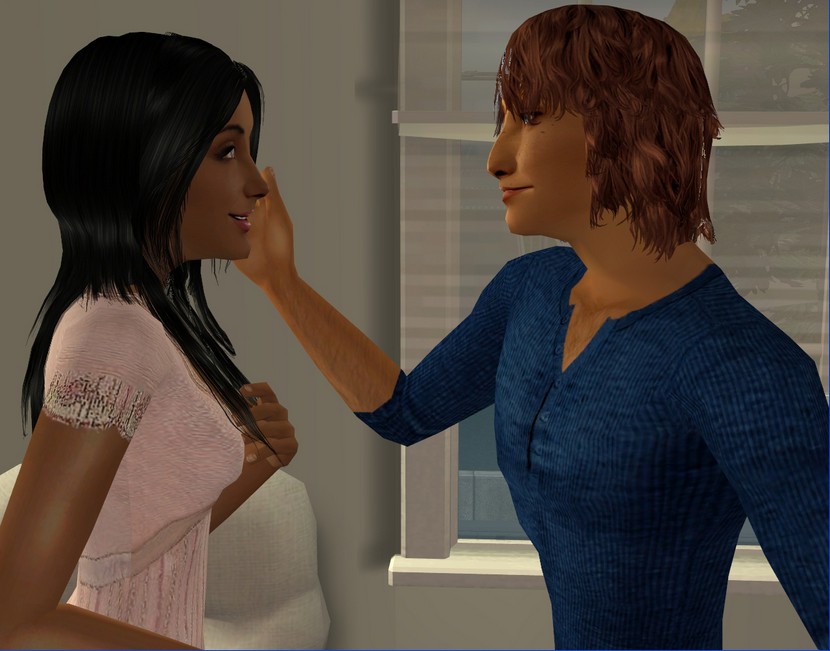 I didn't plan to get together with Audrey so quickly after breaking up with Sophie. It's only been a week or so but it really did just happen.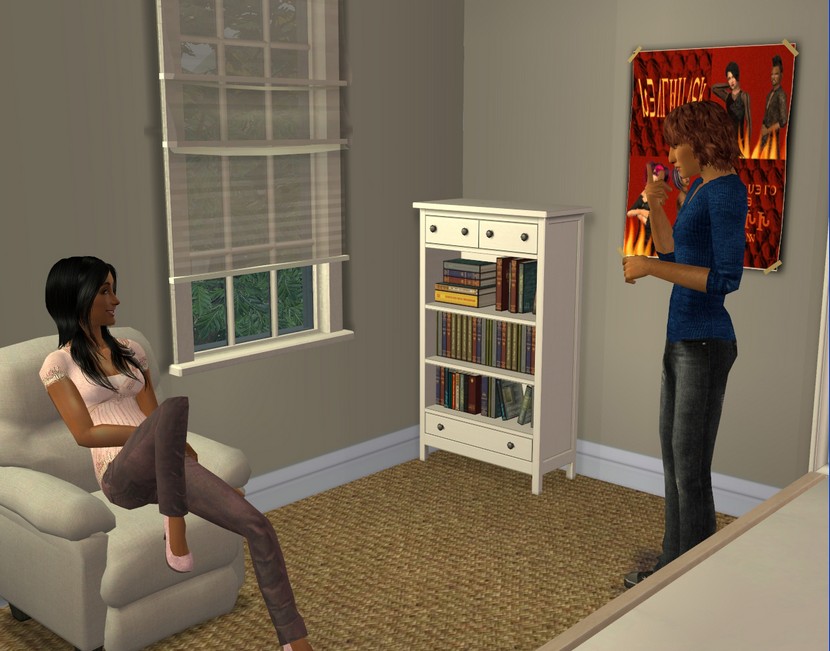 I had a presentation to do for class and I wanted Audrey's opinion on it, so she came into my room to listen.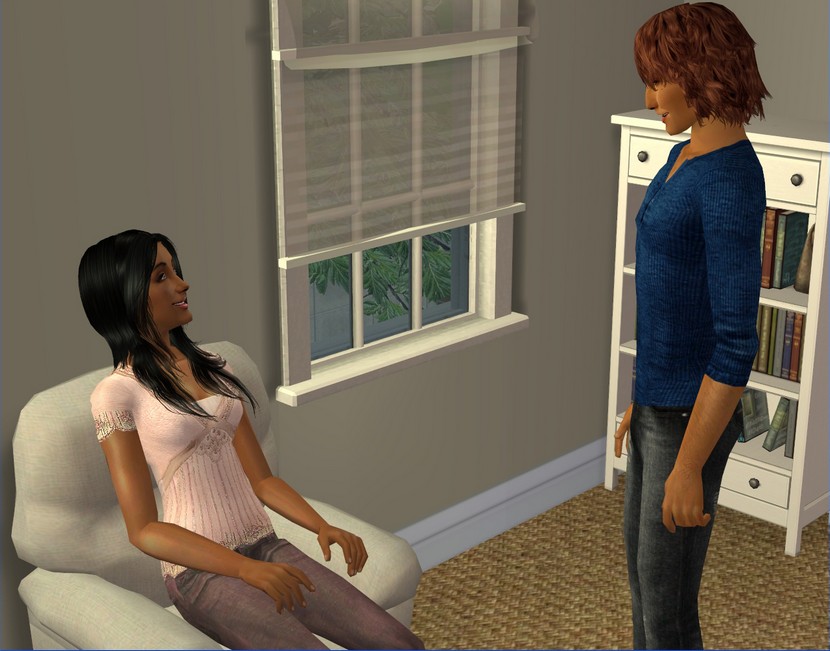 And the way she looked up at me when I was done, I couldn't help but kiss her.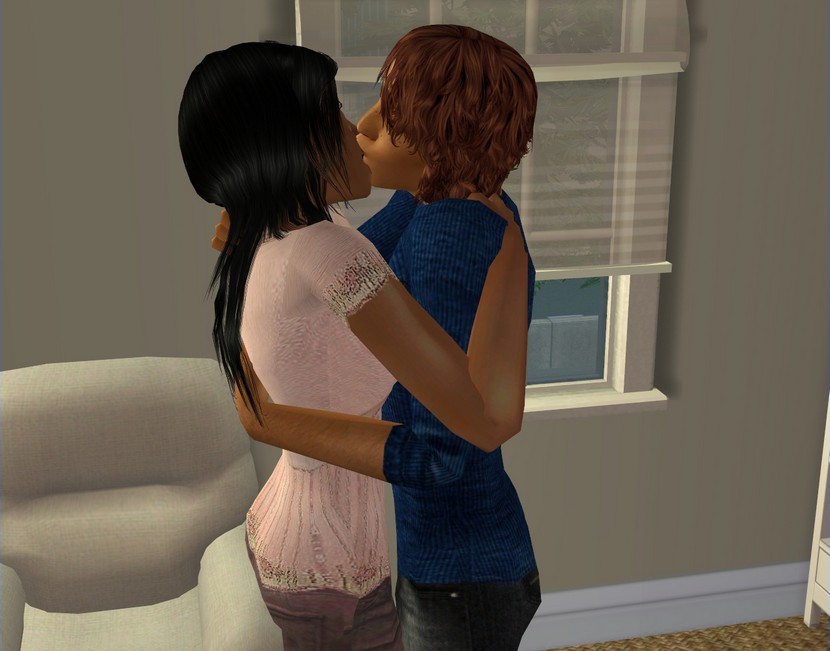 I felt like I'd been waiting to do it for so long and I knew I wanted to be with her and I didn't see the point in waiting any longer.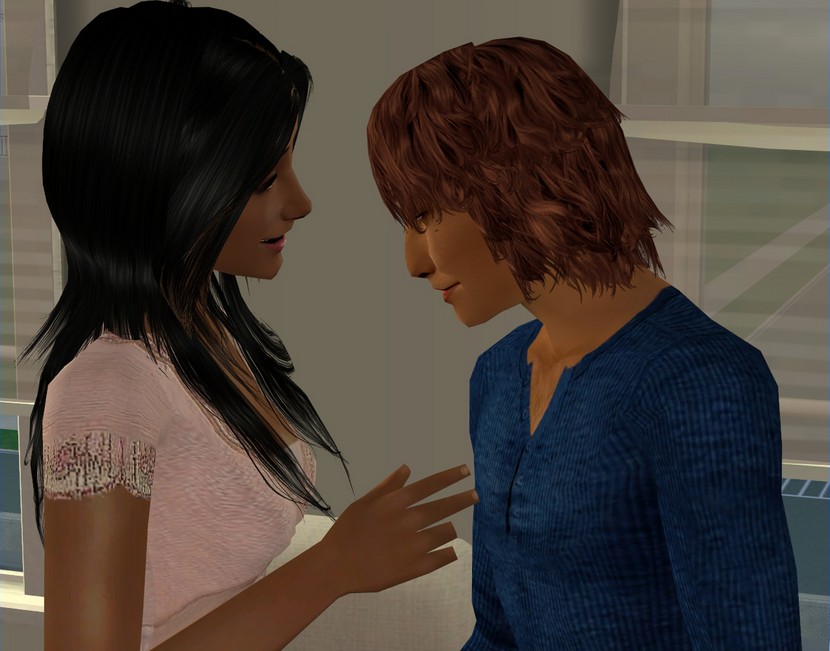 If Audrey hadn't stopped me, I definitely would have led her over to my bed but she's not ready for that yet. She wants to be a little more cautious with this.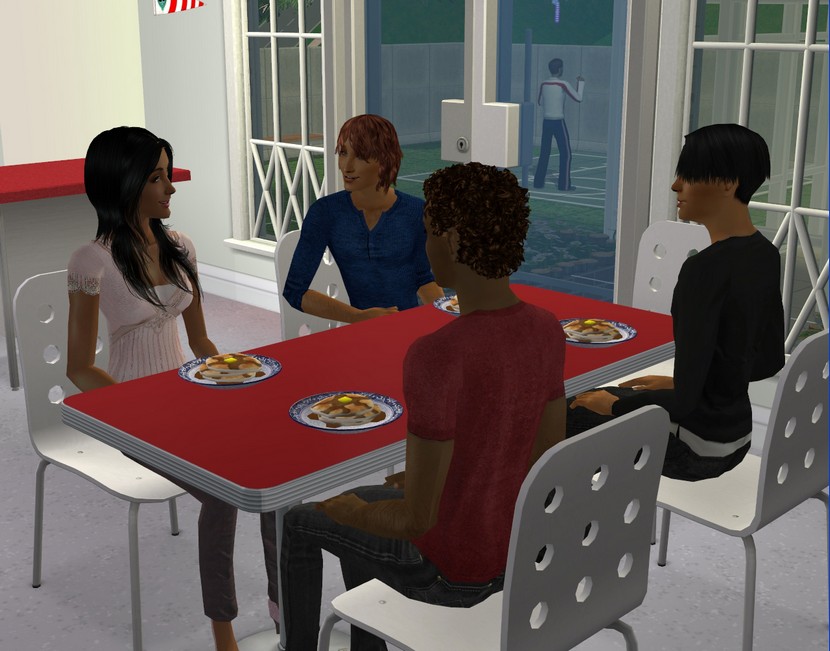 No one knows about us yet and we're going to keep it that way. The timing is not great and neither of us want to rub our relationship in Connor or Sophie's faces.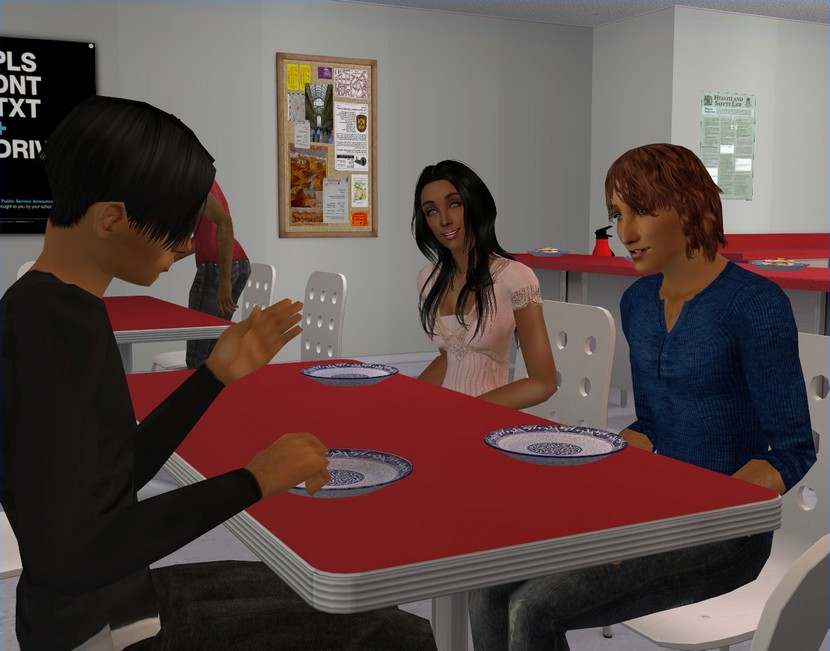 Hopefully, nobody figures it out before we're ready. I think there's a chance Edward might start to catch on but he wouldn't say anything anyway.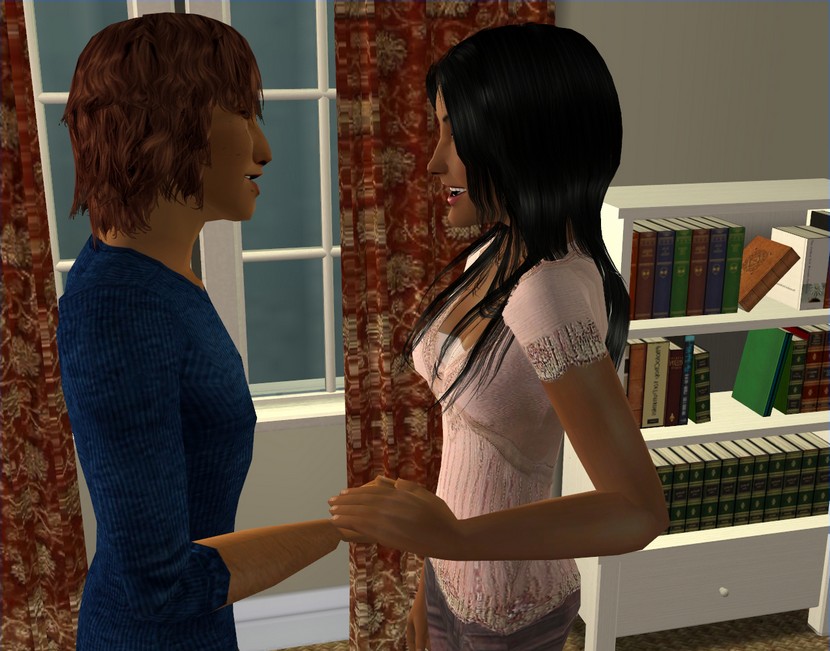 It's best for everyone that we keep this private for now but I can't wait until we can be completely open about it. It's going to be a long couple of months.
Extras: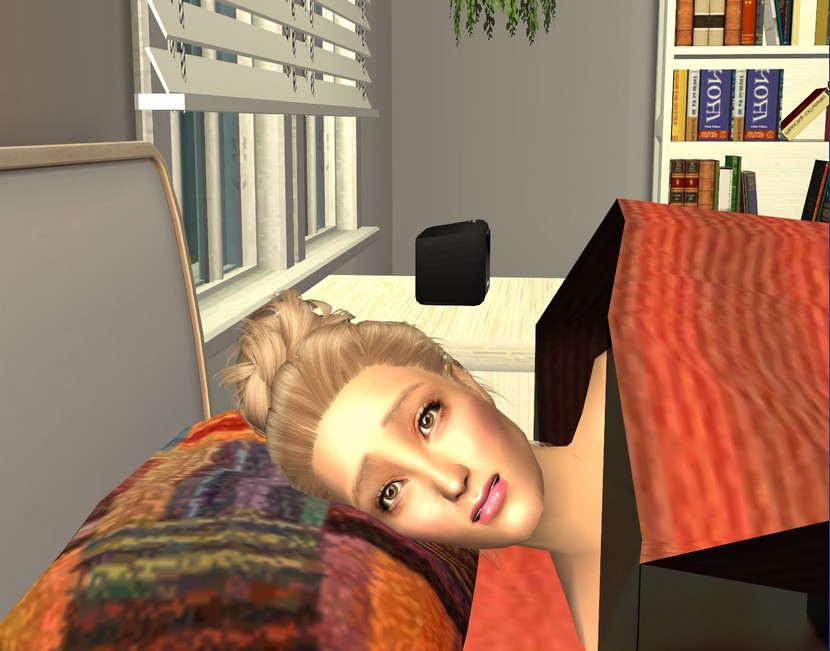 Elspeth found that losing her virginity wasn't all it's cracked up to be.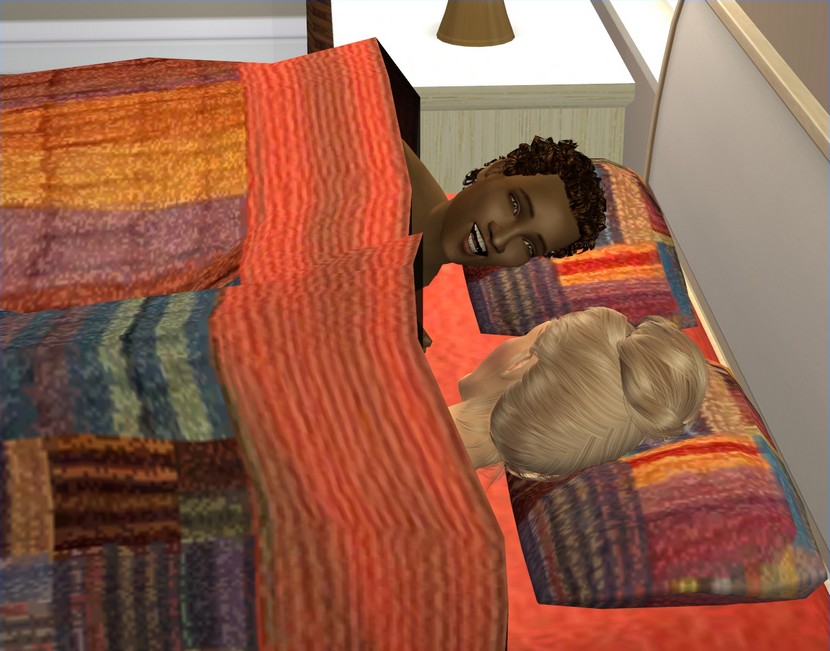 Chris, on the other hand...well, he was pretty thrilled with losing his.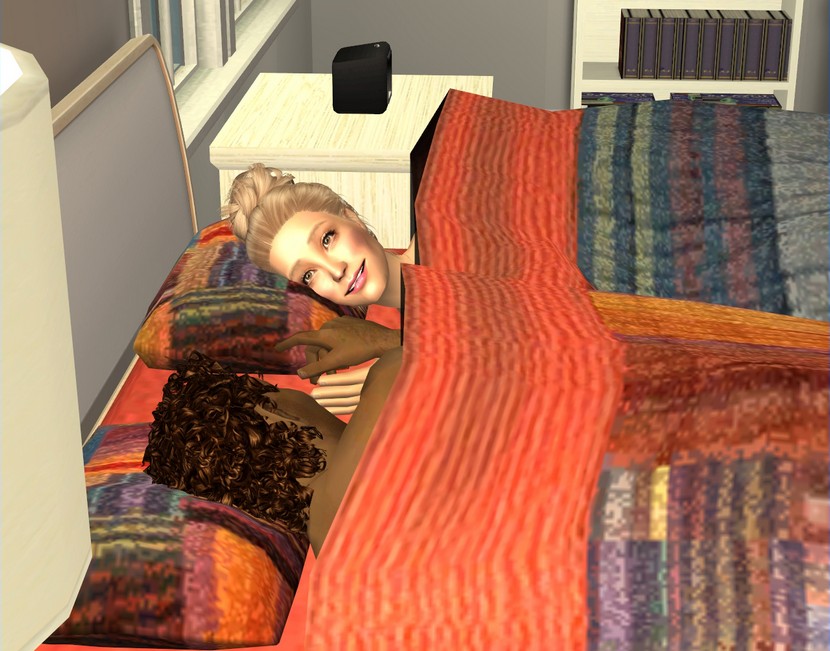 So Elspeth thought she better at least
pretend
she thought it was good and plastered on this not-quite-convincing smile!
Seriously, open the full-size version of this one - you don't get quite the effect otherwise.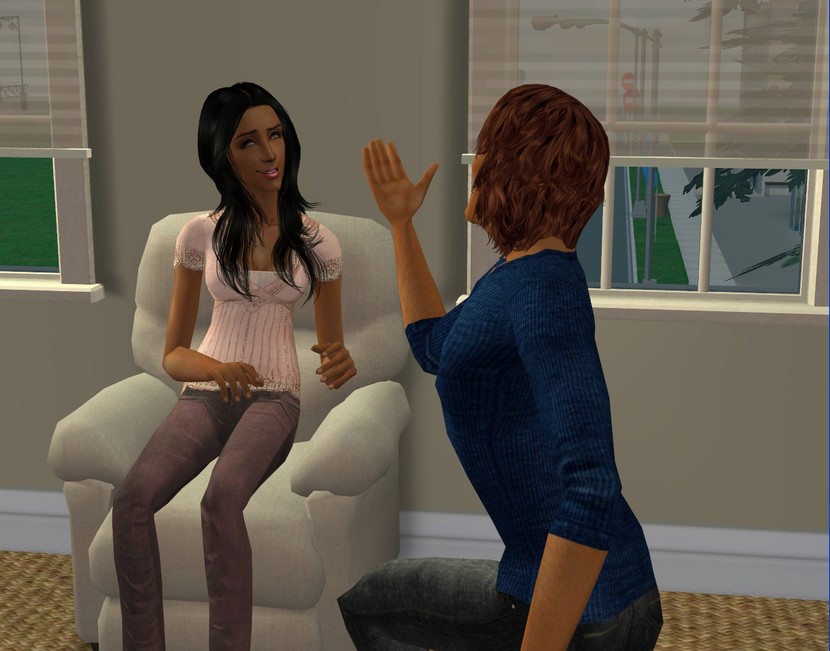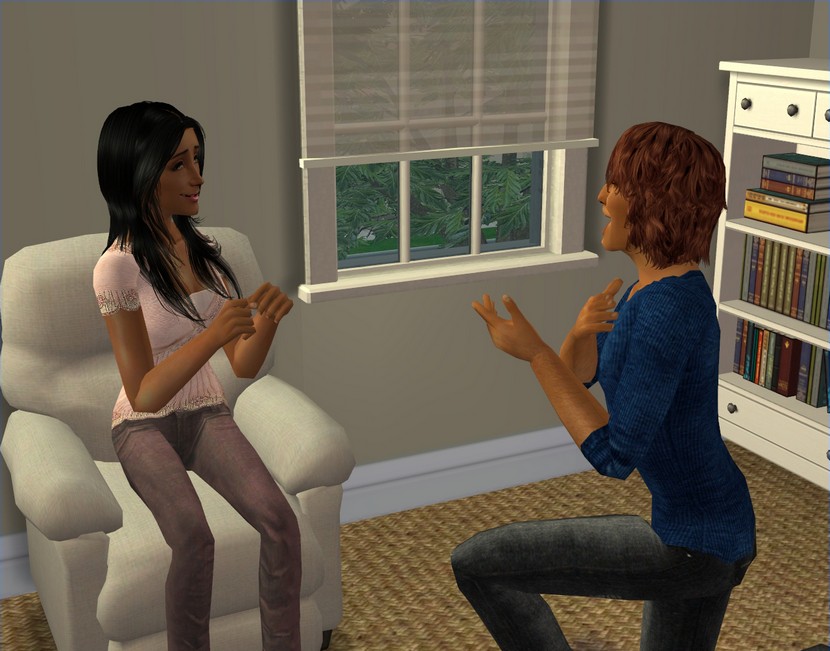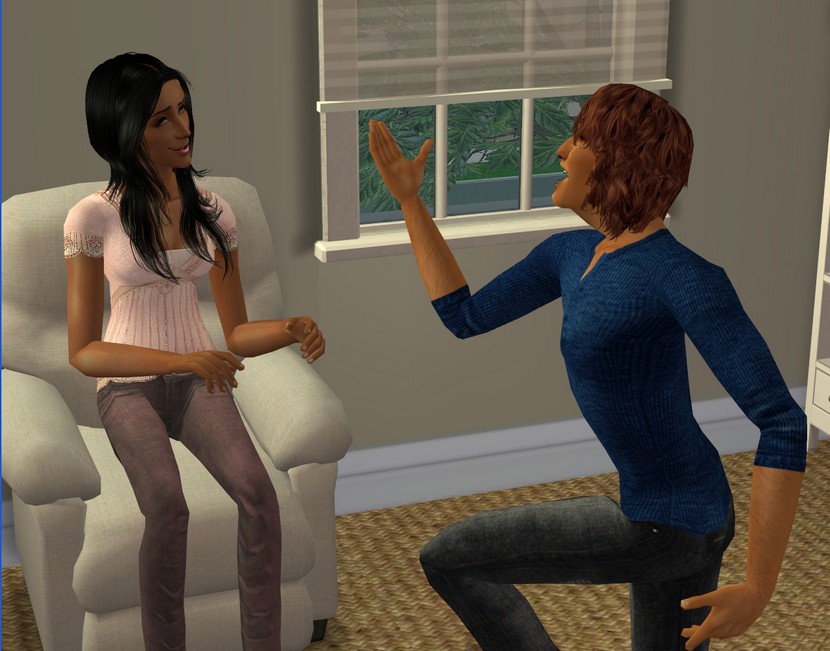 Audrey's not-very-impressed faces were cracking me up!
My girls were hard to please this round, apparently!
Notes:
Title is from Middle of Nowhere by Hot Hot Heat.

As soon as I loaded the lot, Chris had the want to talk to Elspeth. Once I let him do that, his panel filled with romantic wants for her. I

don't know how they'll go this time but I have no specific plans for them at the moment, so whatever.

Have fun. Or don't, in Elspeth's case, if those pics of her in bed with Chris are anything to go by!

Jack looks crazy short next to Edward but Edward is just very, very tall. I think he might be the tallest Sim I have in the hood at the moment.

So Audrey and Jack: after he broke up with Sophie, I was watching both of them, just to see what they'd do. If there was no ACR action between them, I would have written differently. But Audrey jumped him in approximately 5 seconds (and this was their real

first kiss, if you're curious - it just struck me as funny), so I wrote it this way instead. And they are super-cute together, so I couldn't resist. ;) But I do think Jack and Audrey are both more tactful than to flaunt it in front of their exes, or anyone else, so they'll be keeping it quiet for a little while.

As bad as Jack felt breaking up with Sophie, ending things was probably somewhat of a relief for him. It's probably something he should have done a while ago. But I do feel sorry for poor Sophie. Six years is a long time, especially since Sophie was 14 when she started dating Jack. But on the flip side, six years is a long time and this could end up being a good thing for her too. She's never even kissed a guy besides Jack, so once she nurses her broken heart a little, she can get out there and be young and free. ;)