Round 28: Autumn 2027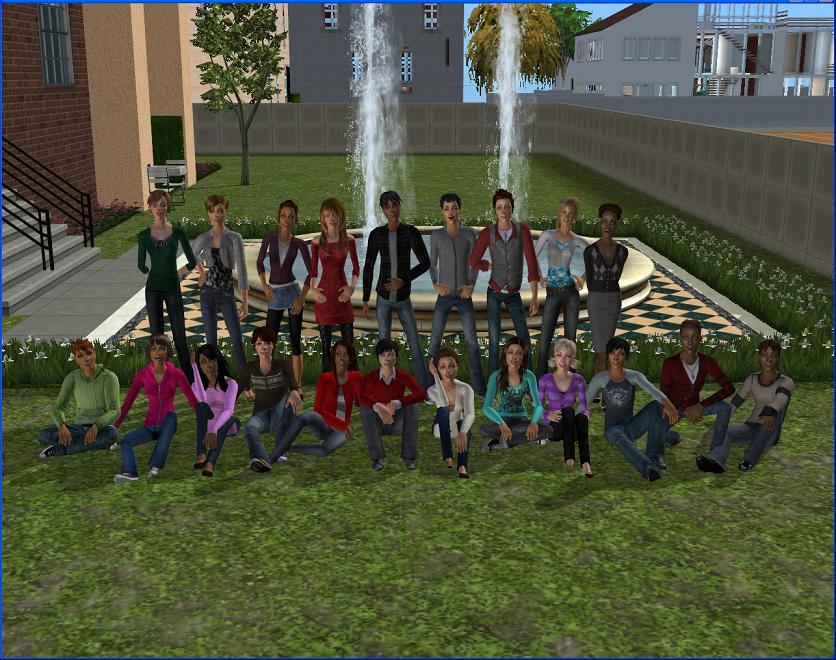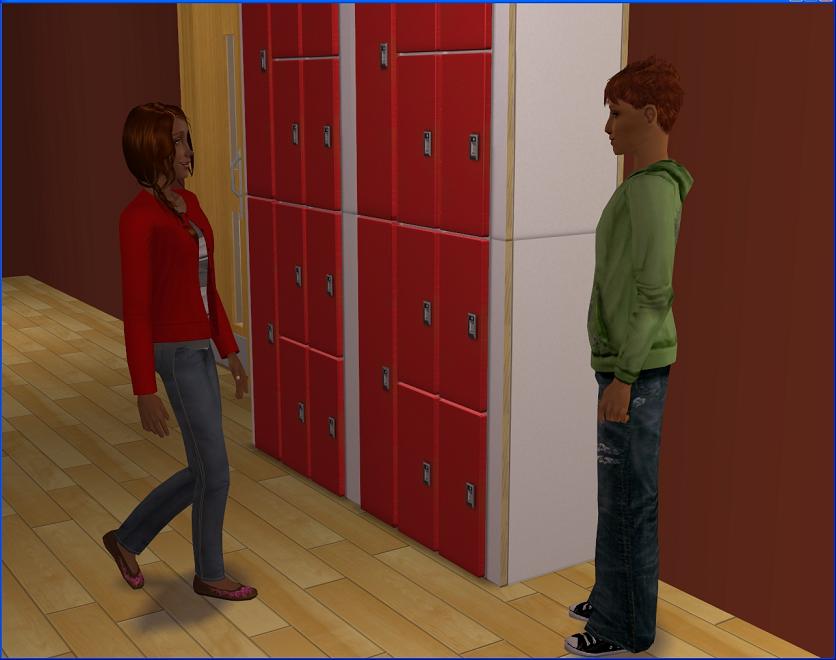 Sophie Gottlieb is fed up. For two years, she's tried to make Jack Benton notice her, only to be ignored in favour of Audrey, Julia and who knows who else.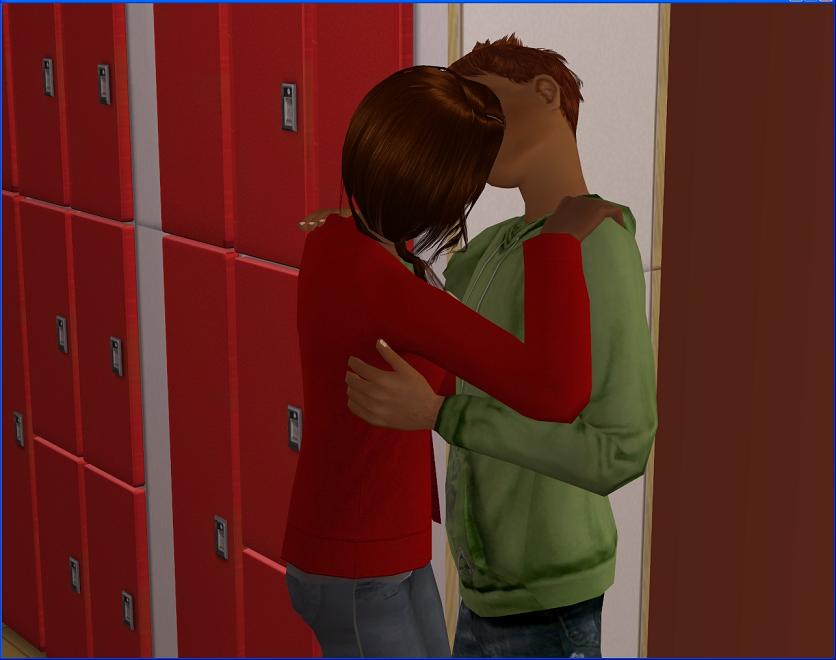 So she decided to take matters into her own hands. Jack is still dating Julia and he still likes Audrey but he's been trying to get over her of late. And he has to admit, he does think Sophie is pretty cute.
Unfortunately for both Jack and Sophie, they have an audience.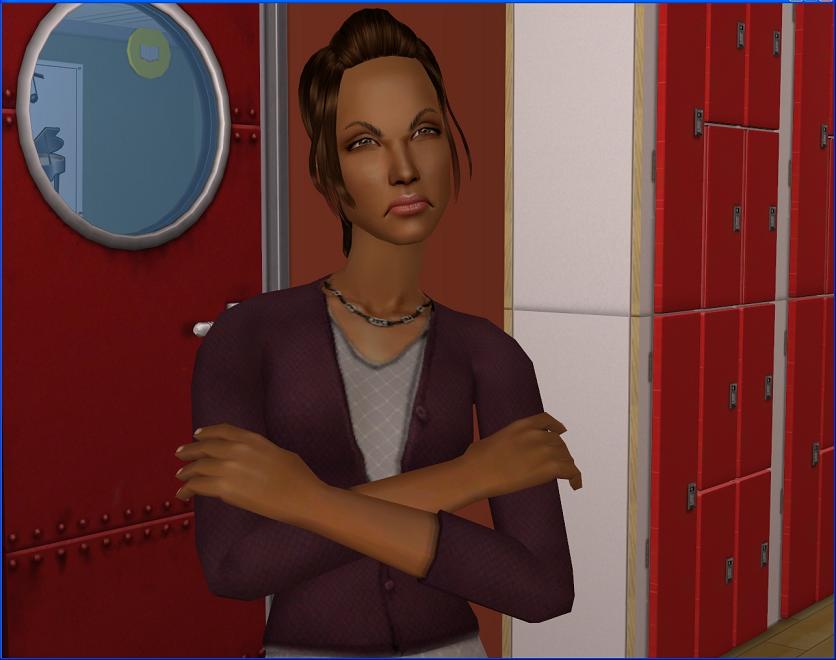 Julia is
not
happy!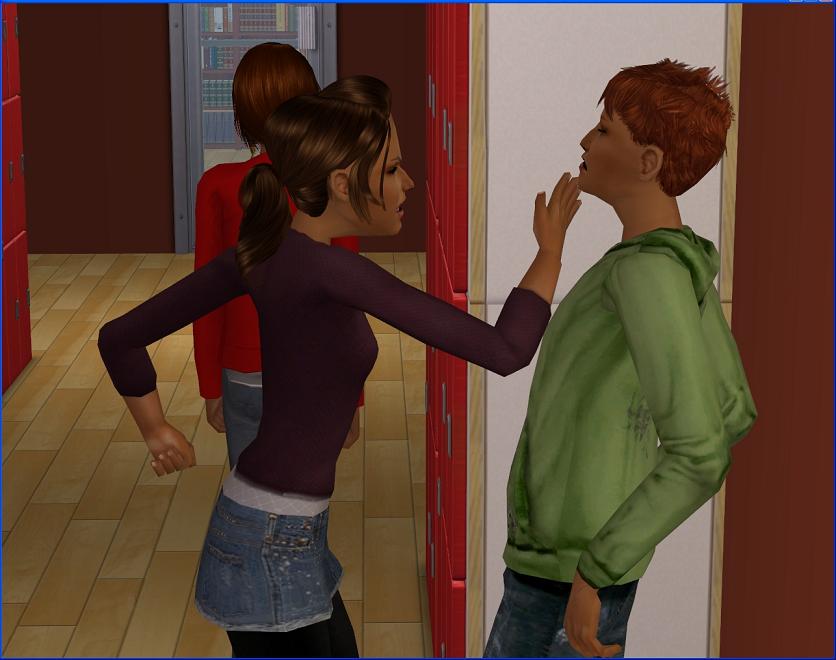 Sophie figures out that she's probably next in the firing line, so she makes a quick exit.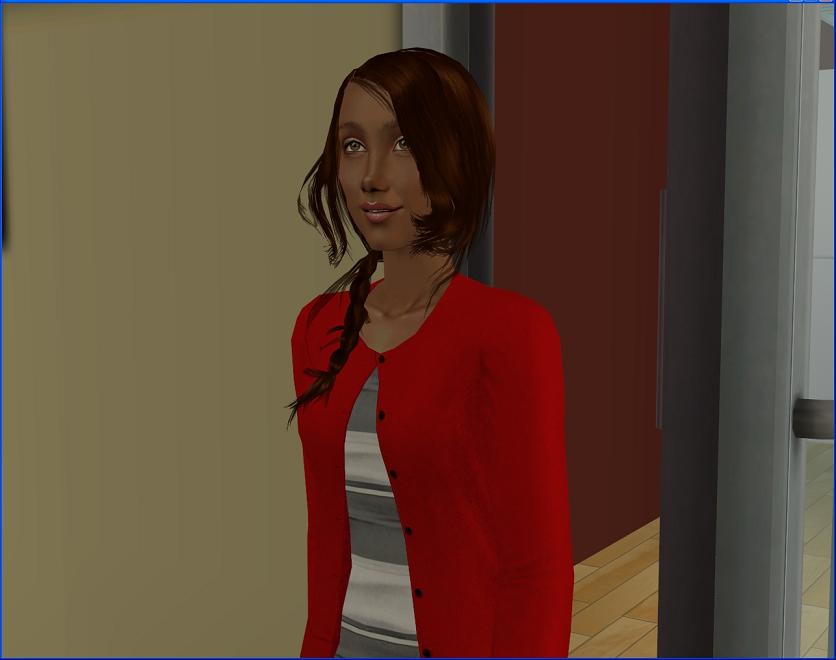 She's not exactly proud of the drama she's caused but she can't help but feel a little giddy about finally kissing Jack.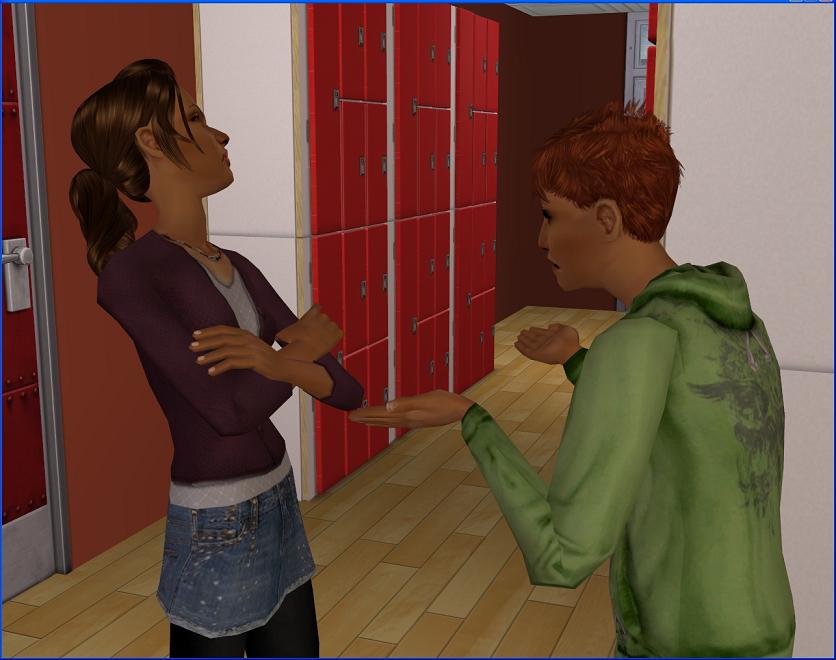 Even when they first started dating, Jack never really liked Julia that much but over the past few months, he's come to dislike her even more. All that considered, he's finding it still sucks to be dumped!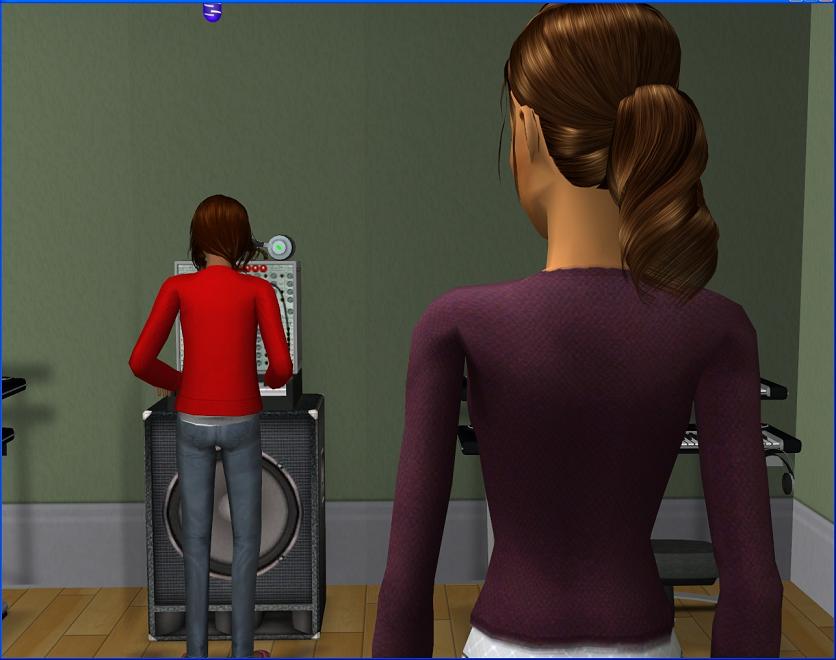 Julia isn't done with her rampage and just as she guessed, Sophie is Julia's next target.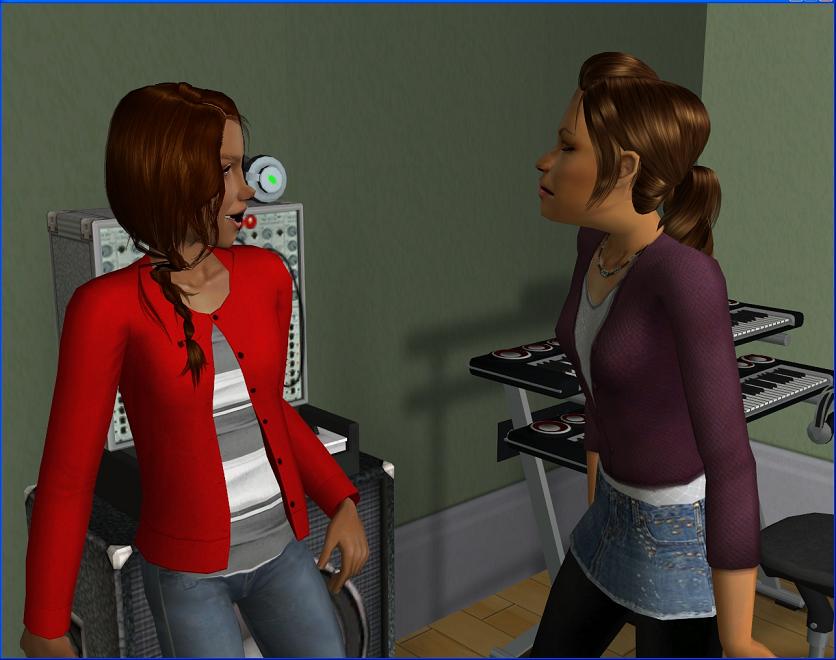 If Julia and Sophie were ever friends, they're definitely not now.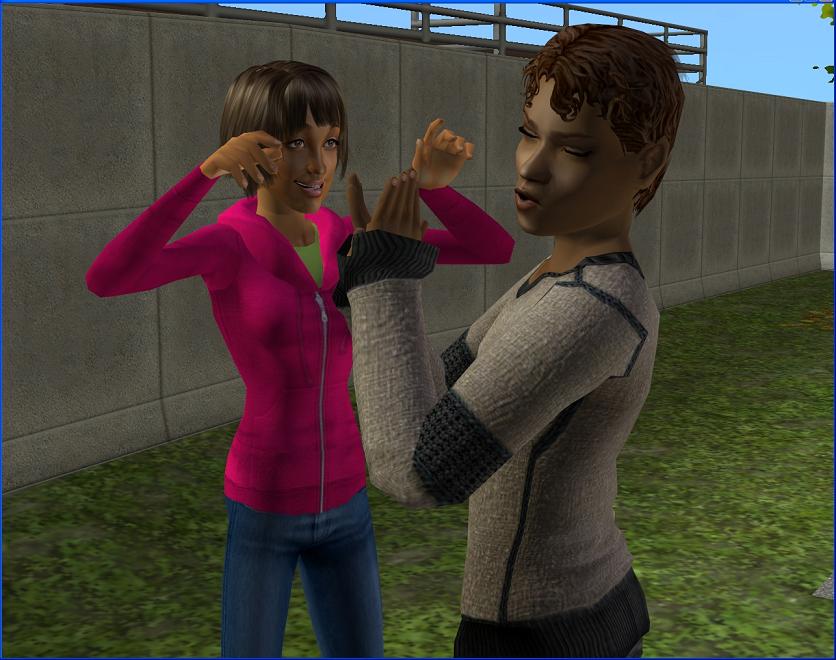 Julia's little sister Lucy isn't having much luck in the romance department either. She's been seeing her friend Chris in a new light lately.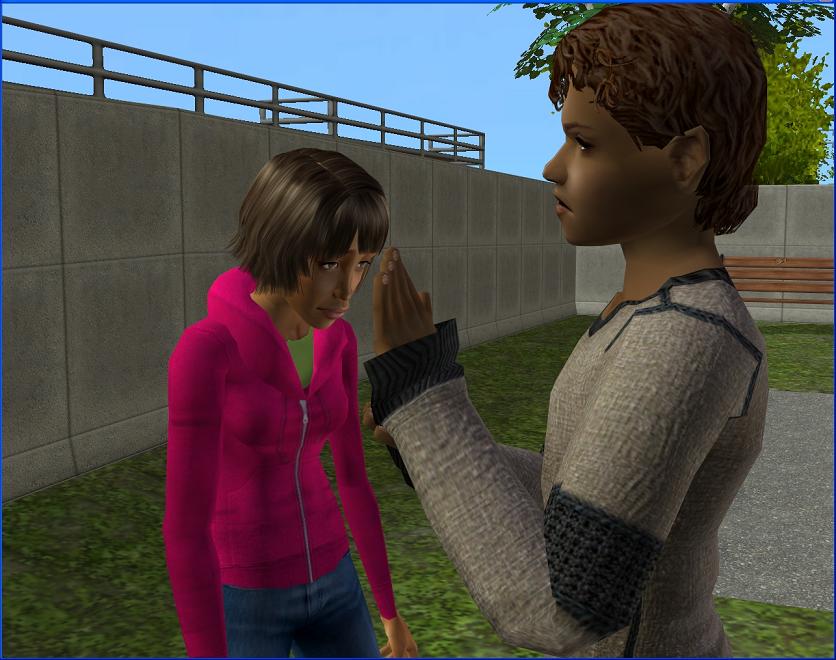 She was brutally rebuffed when she offered him a backrub. Perhaps that's a bit advanced for these two anyway!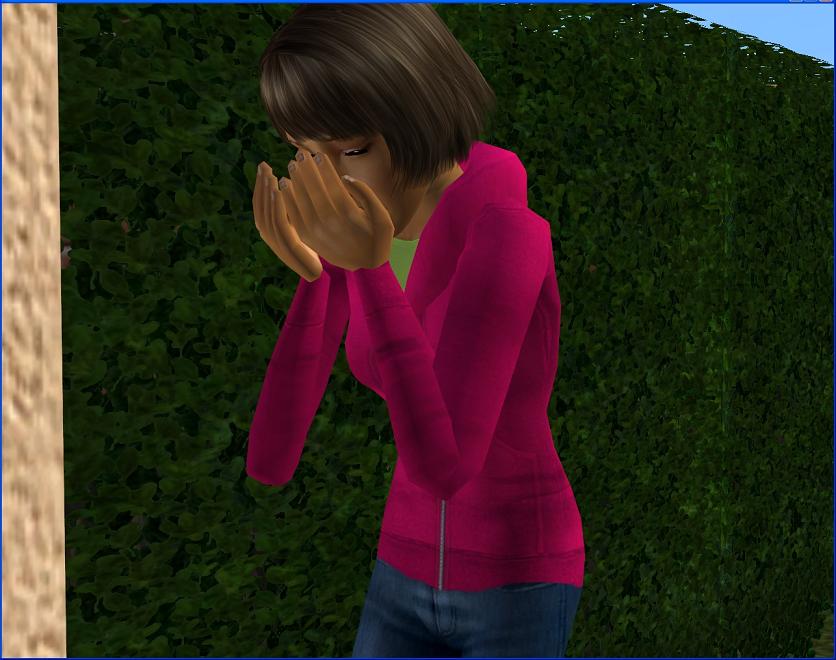 So far, Lucy is having a pretty crappy time in high school. Lucy is still inexperienced in the world of love and dating though and she doesn't really know what she's supposed to do when she likes a guy.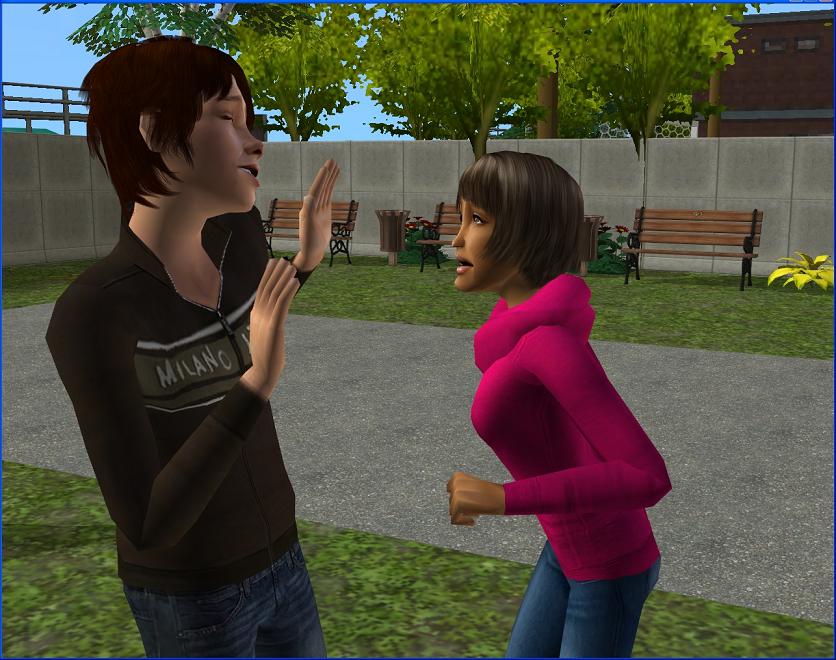 So she tried a different tactic on Charlie Benton, who she's had a little crush on for a while.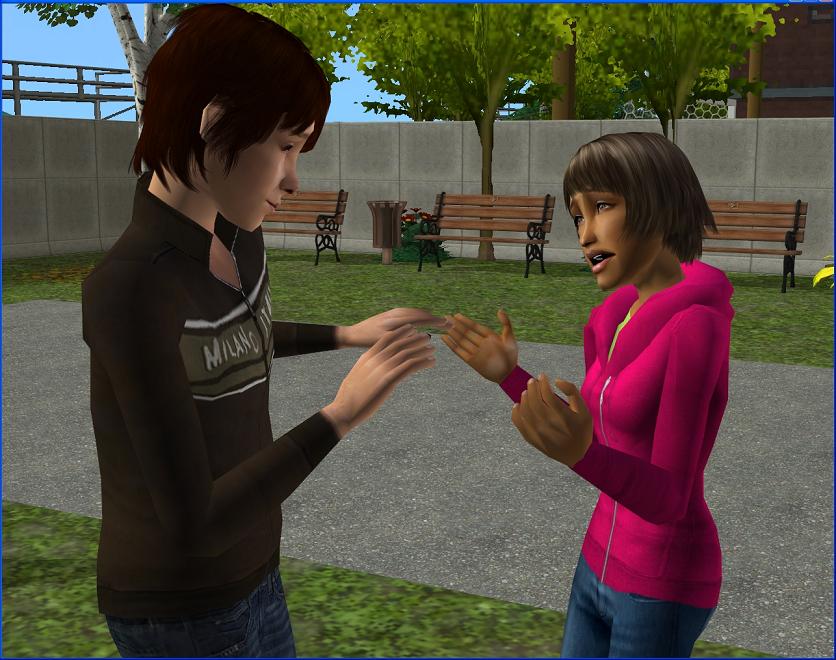 Charlie isn't interested in 12 year-olds though. Right now, he's not even sure if he feels like dating at all.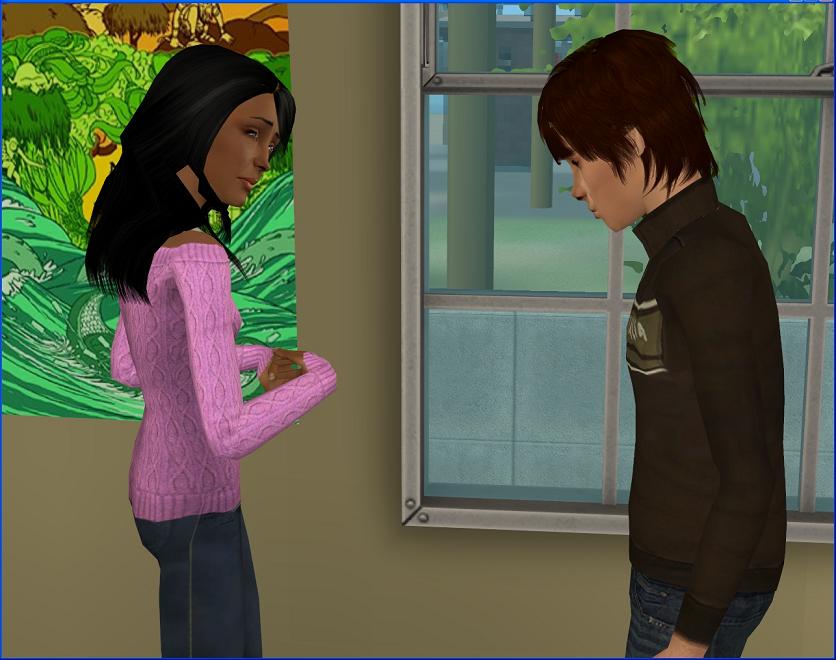 The reason Charlie is so soured on love at the moment is his girlfriend, Audrey.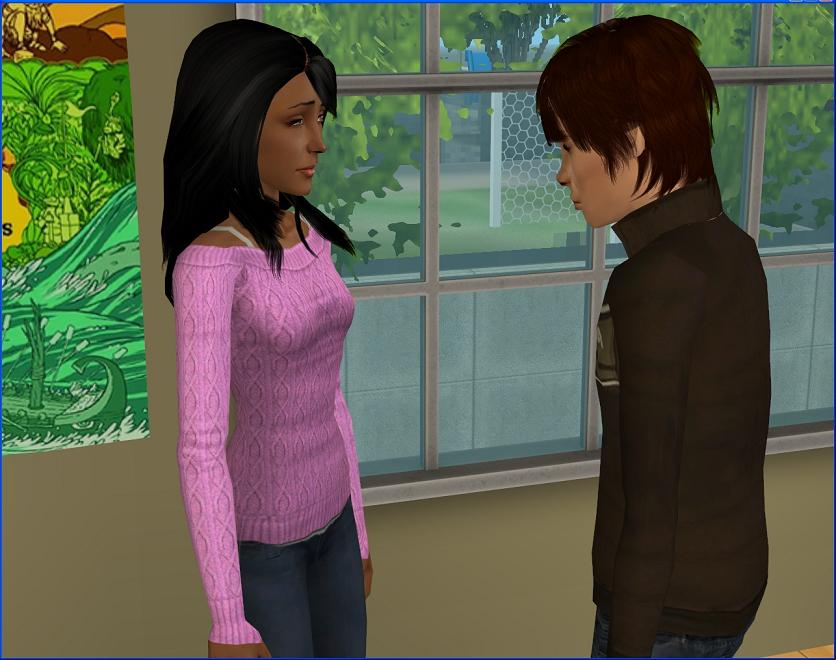 Or ex-girlfriend. During their study period this morning in the library, Audrey told Charlie that she thought it was best if they went back to being just friends.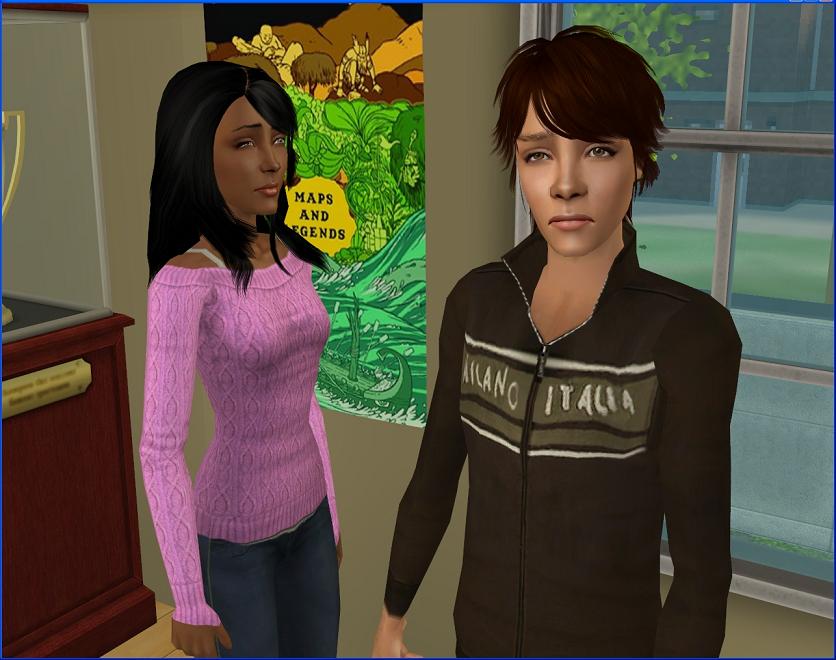 Charlie understands why. Lately, it's become obvious to the both of them that despite Jack's attempts to hide it, he still likes Audrey. Hanging out together was becoming more and more awkward.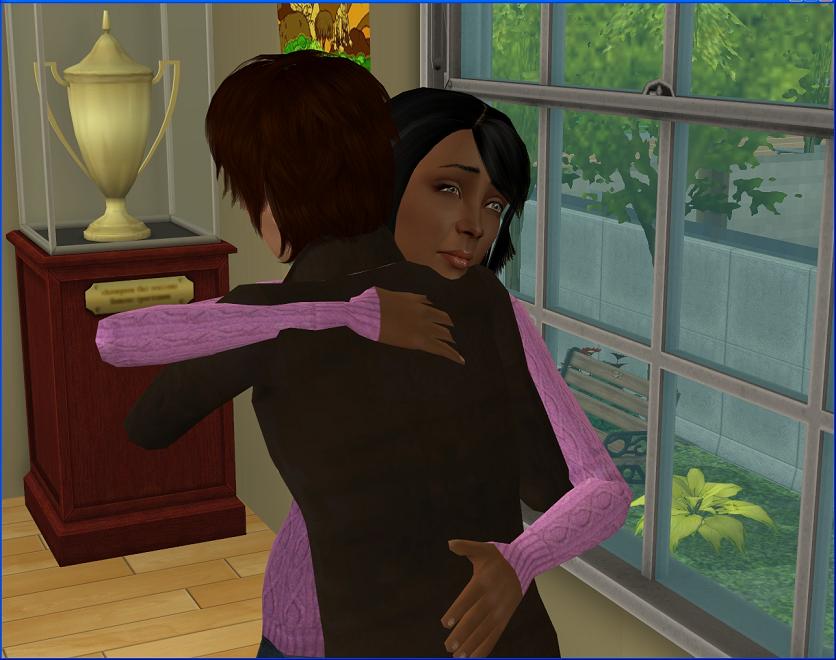 Charlie thinks this is going to make it more awkward, not less but what can he do? Audrey's made her decision and he has to respect it.
While Lila is chatting to Chris, she spots his very shy friend Edward checking her out behind him. She's a tad amused by this; as if she'd ever go out with a boy in Grade 7.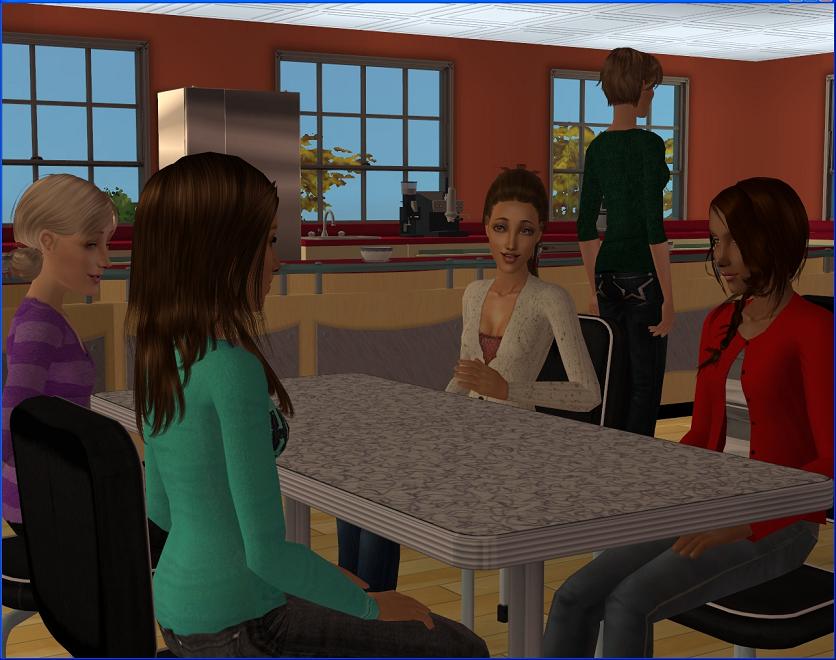 Over lunch though, Lila tells the other girls she's thinking of having a little fun with this nugget of information.
Elspeth, who has never been too empathetic, thinks it sounds hilarious. Lila's sister Camilla thinks leading a boy on is cruel, especially one who's really still a kid.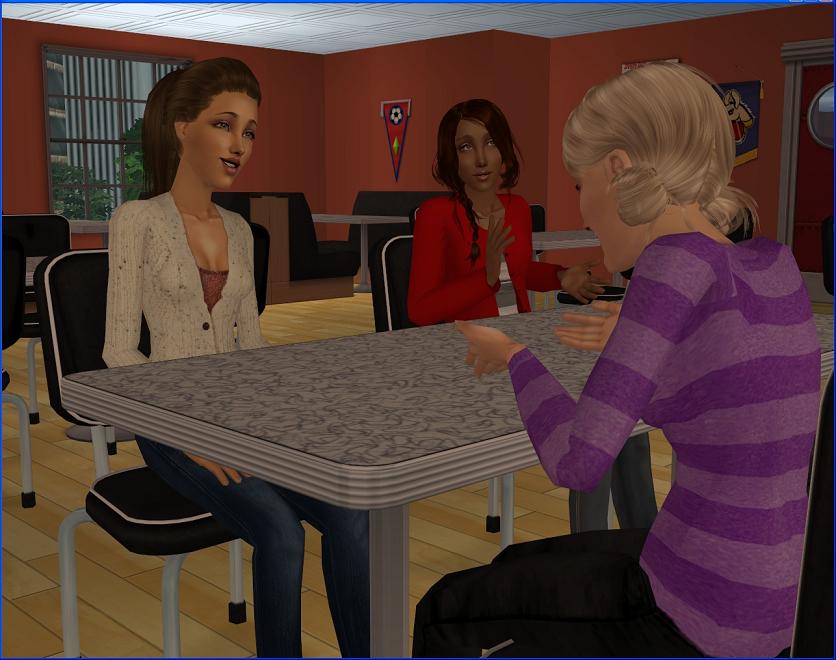 Sophie tries to talk her out of it too, but Lila does what she wants.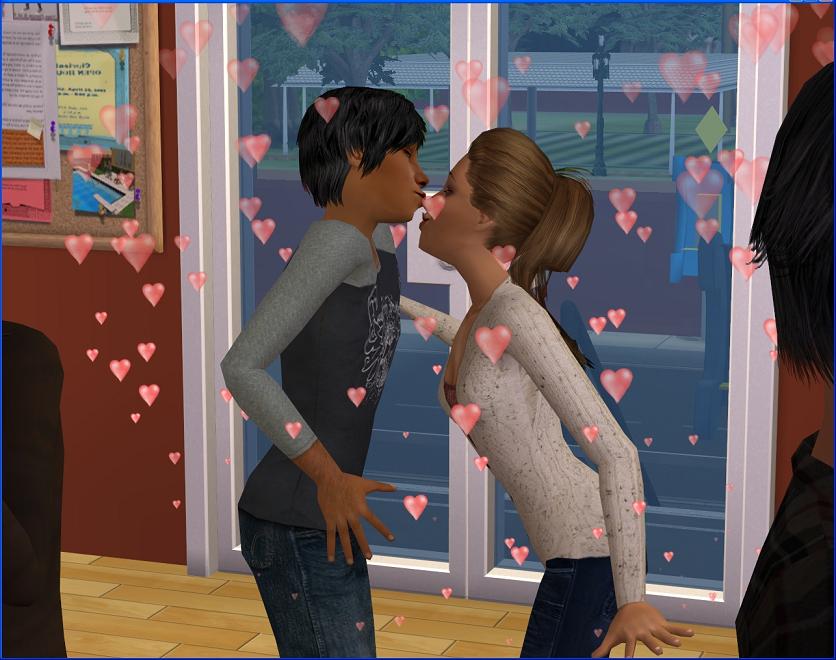 So now poor Edward is under the impression that Lila likes him back, when actually she couldn't care less.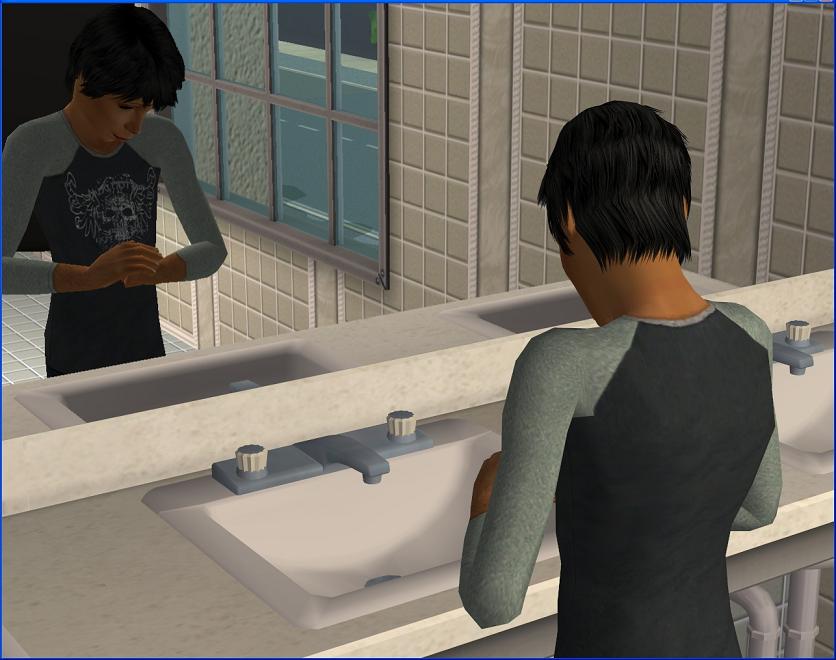 Every subsequent attempt to talk to Lila has been ignored though, so Edward is a little confused.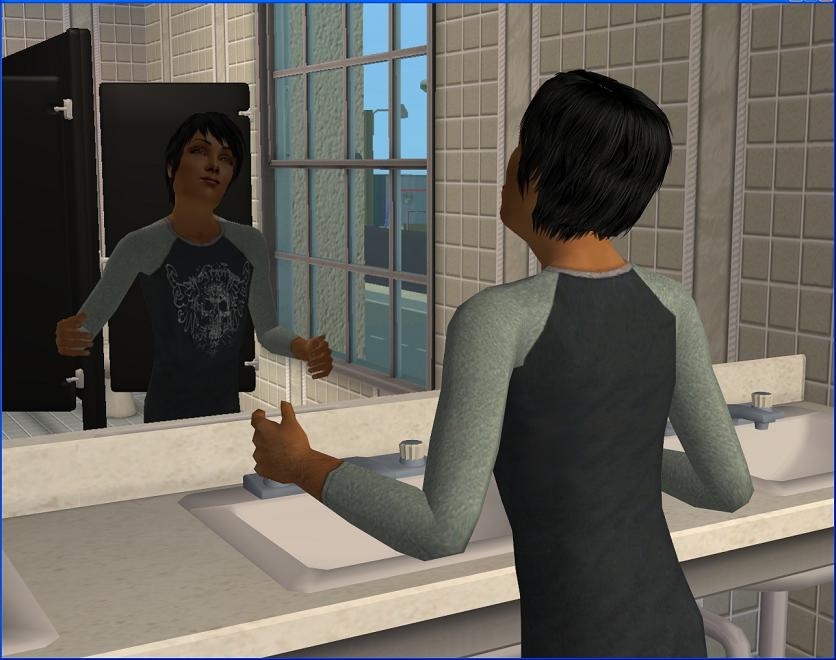 Maybe he just needs to practise.
Later on, Camilla sees Edward sitting on his own, looking a little bummed, and decides to smooth things over.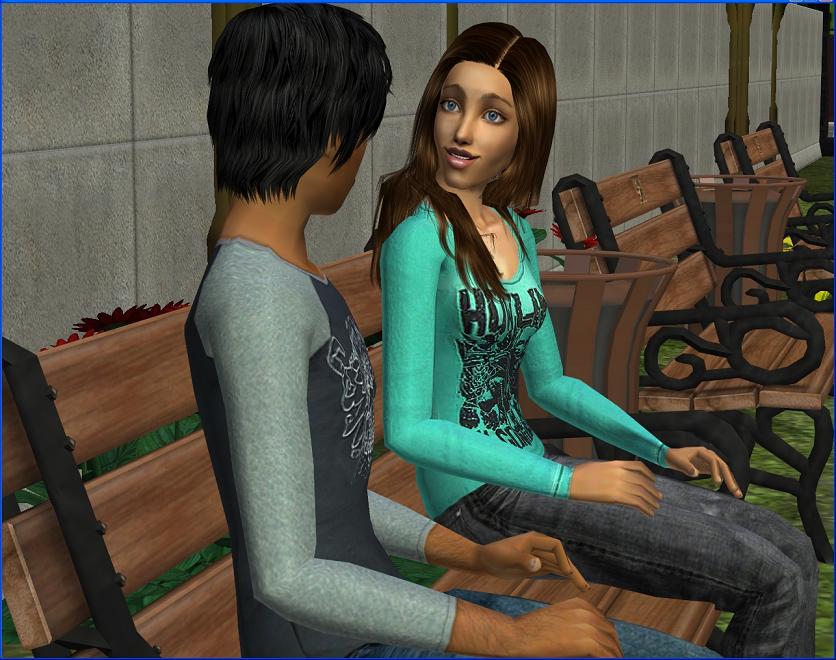 Camilla loves her sister but she can be nasty - really nasty - and Edward has unfortunately been on the receiving end of it this time.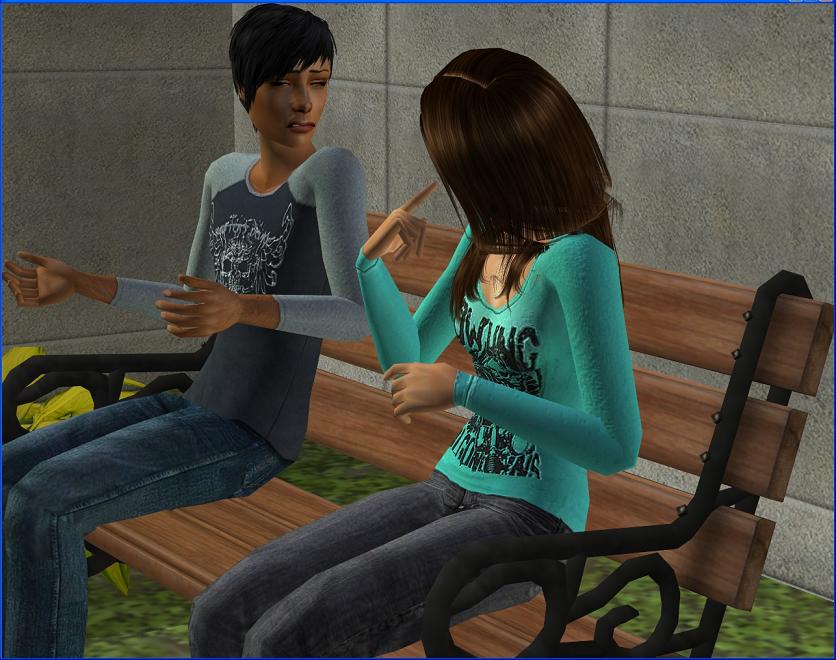 Edward is still confused - he doesn't really understand why Lila would kiss him if she's not interested.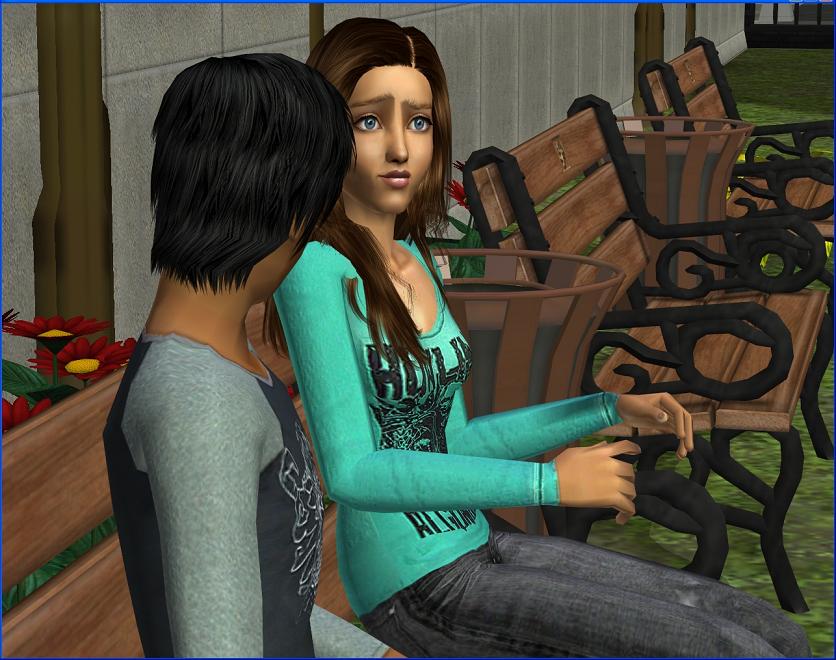 Camilla doesn't really get it either. But she does know that it'd be better for Edward if he just forgot about Lila.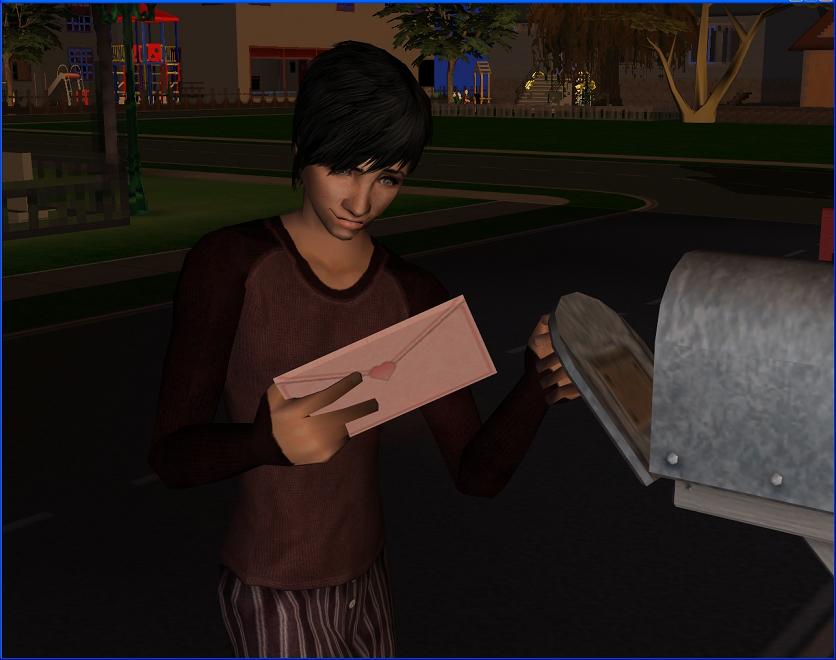 Over the past few weeks, Connor's been getting anonymous love letters in the mail.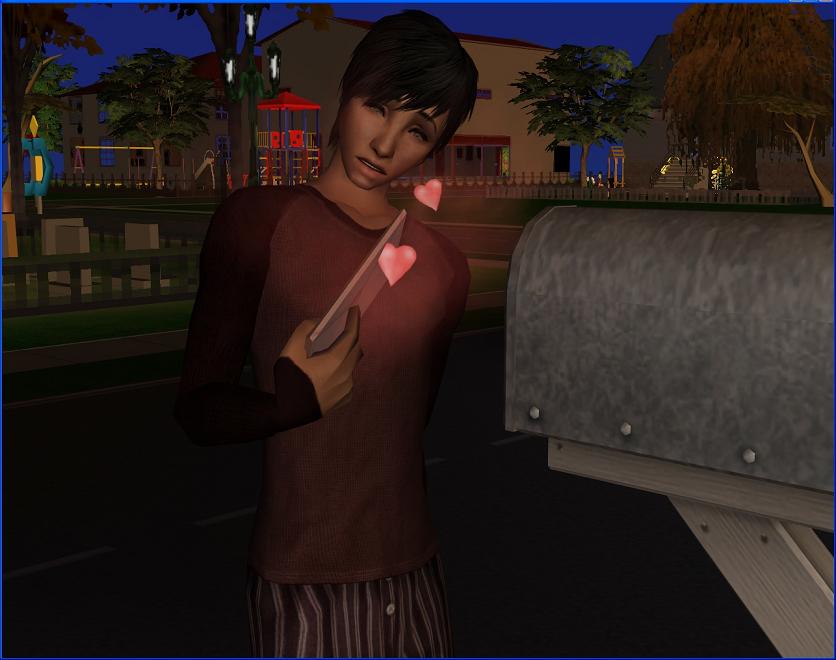 He has no idea who they could be from but they're usually sprayed with enough perfume to give him a headache.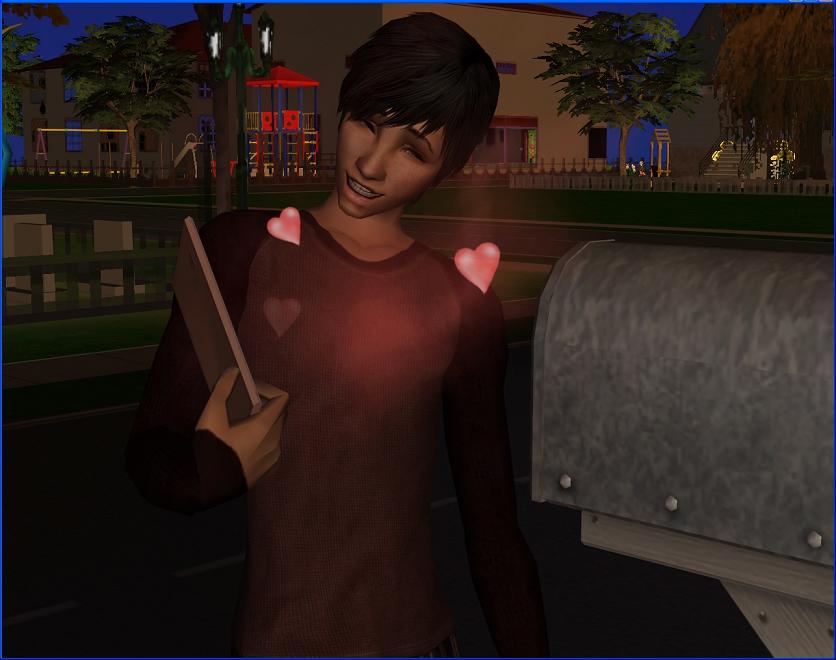 Still, Connor is intrigued.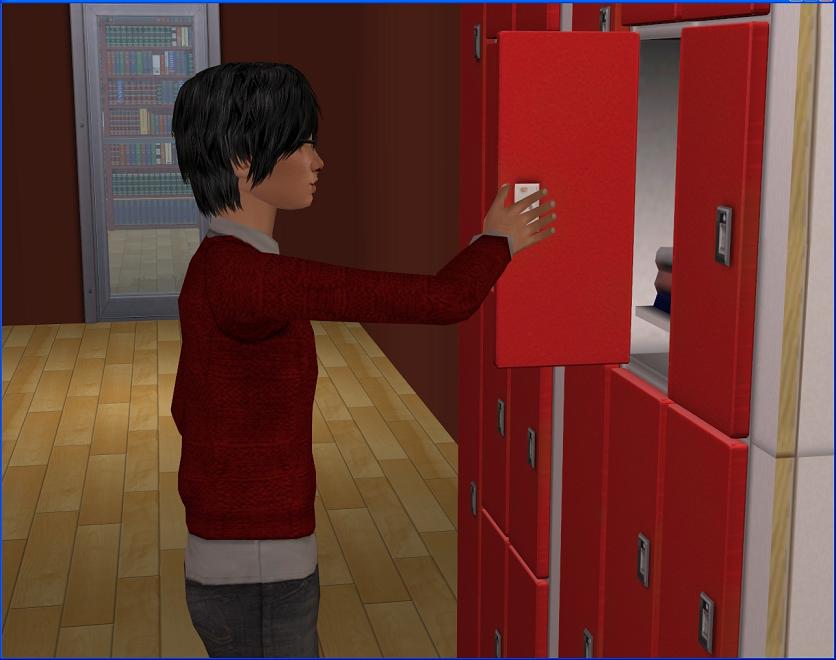 He's even started getting notes in his locker at school.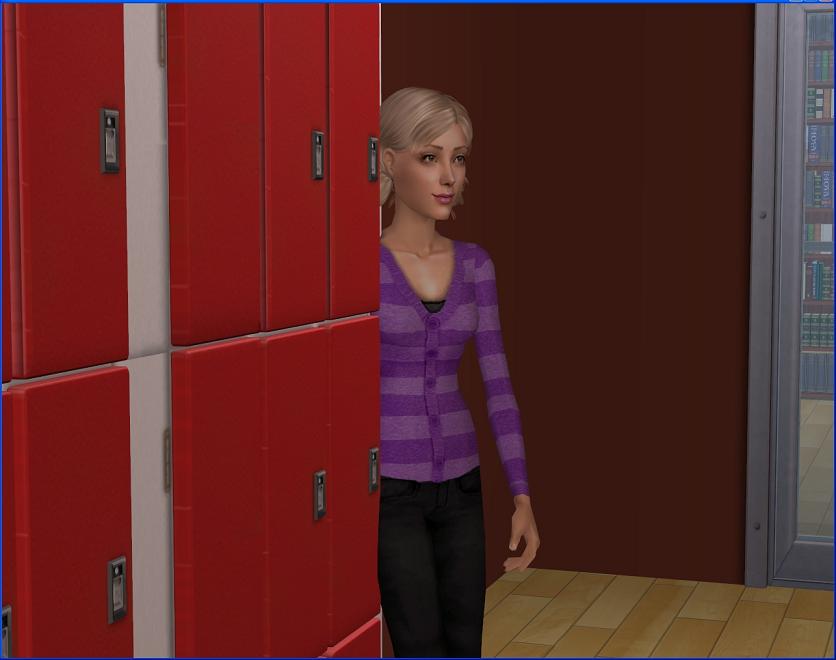 Unbeknownst to Connor, all the notes are from Elspeth. She's not shy at all. She's just seen movies and TV shows with secret love letters and things like that and thought it seemed sort of fun.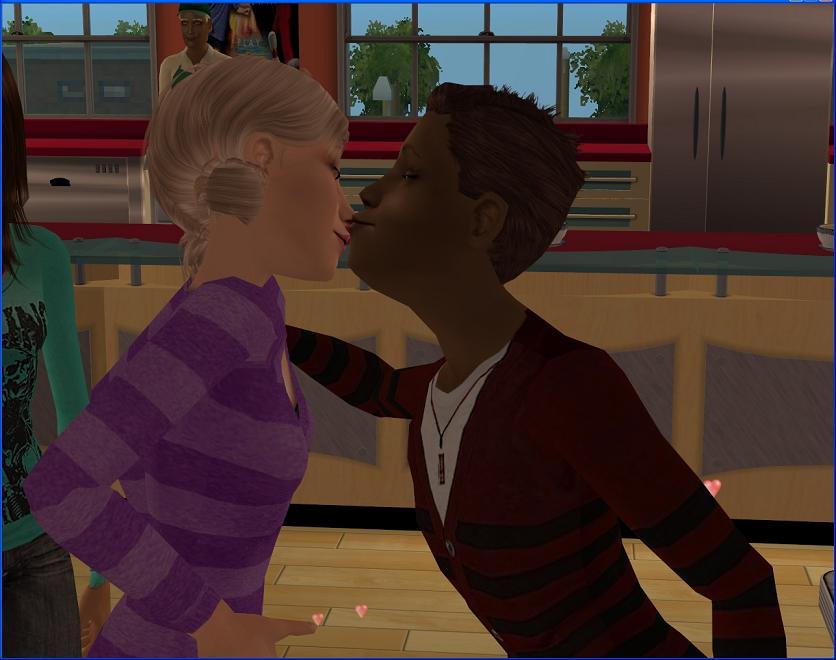 Elspeth's best friend Josh has an enormous crush on her and worked up all of his courage and finally kissed her.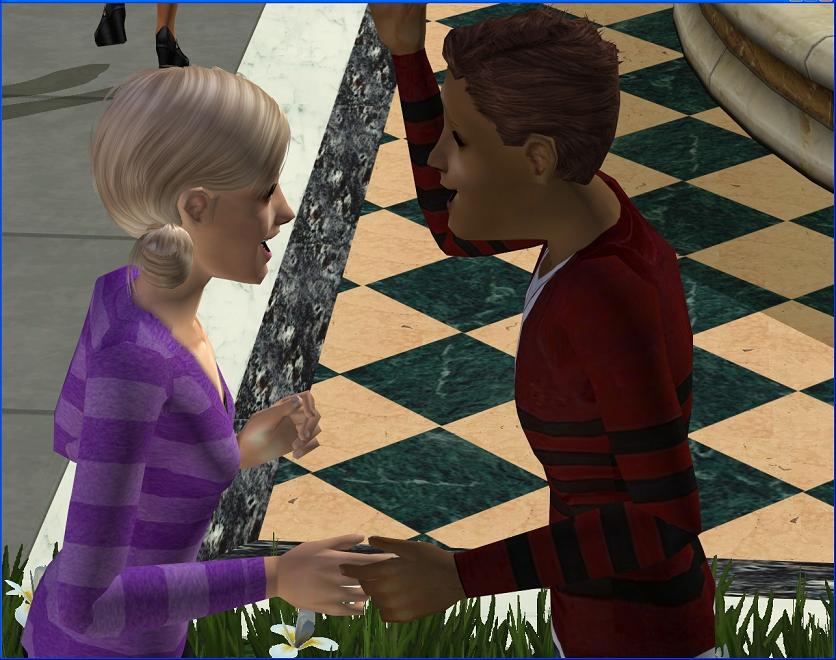 To Josh's way of thinking, they get along better with each other than with anyone else, so why shouldn't they go on a date?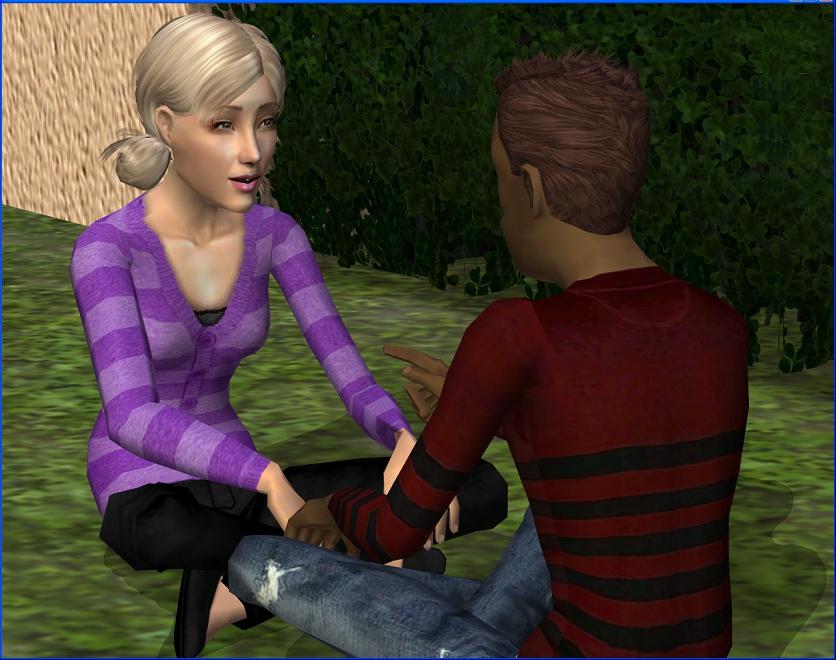 Even post-kiss, however, all Elspeth is talking about is Connor.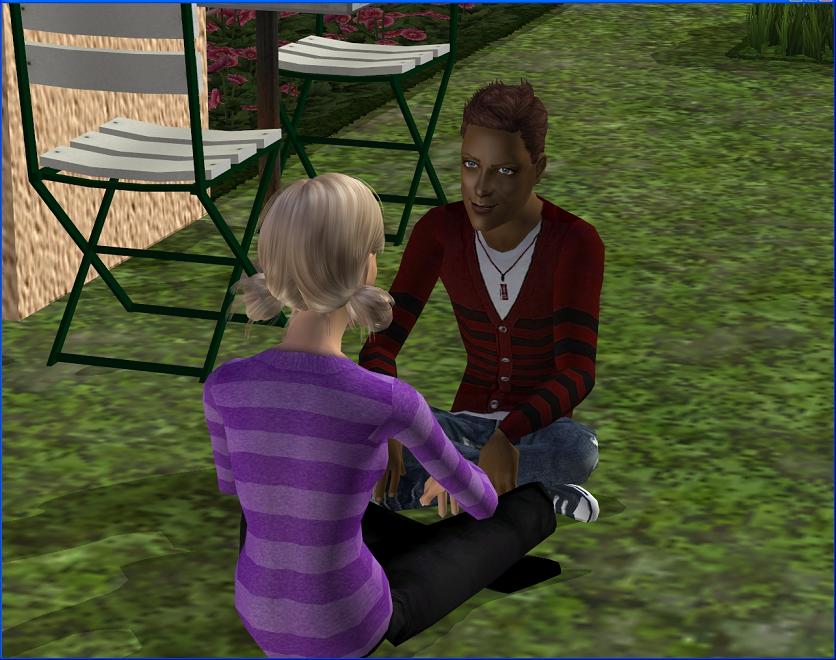 Josh is extremely unimpressed with this development.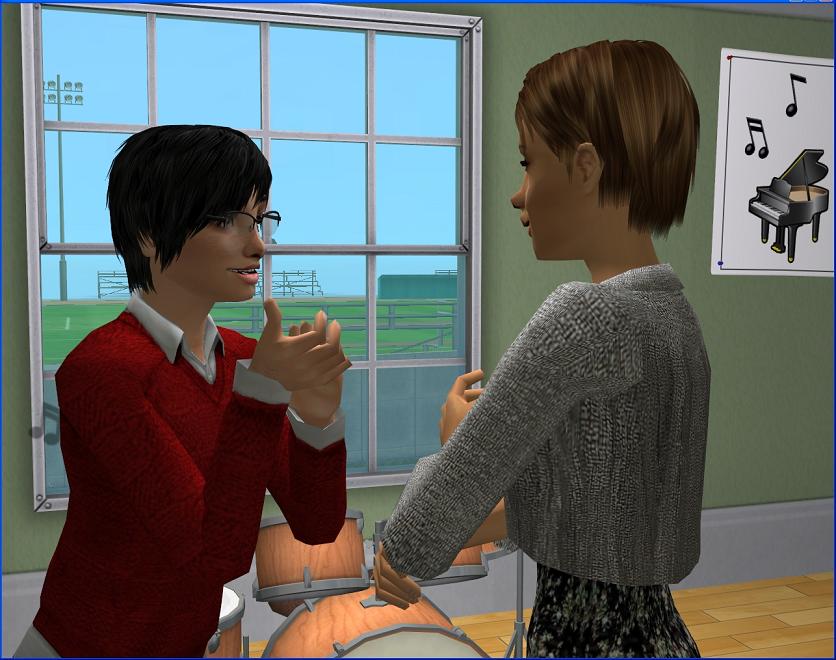 Why
Connor
? The guy is the very definition of a teacher's pet!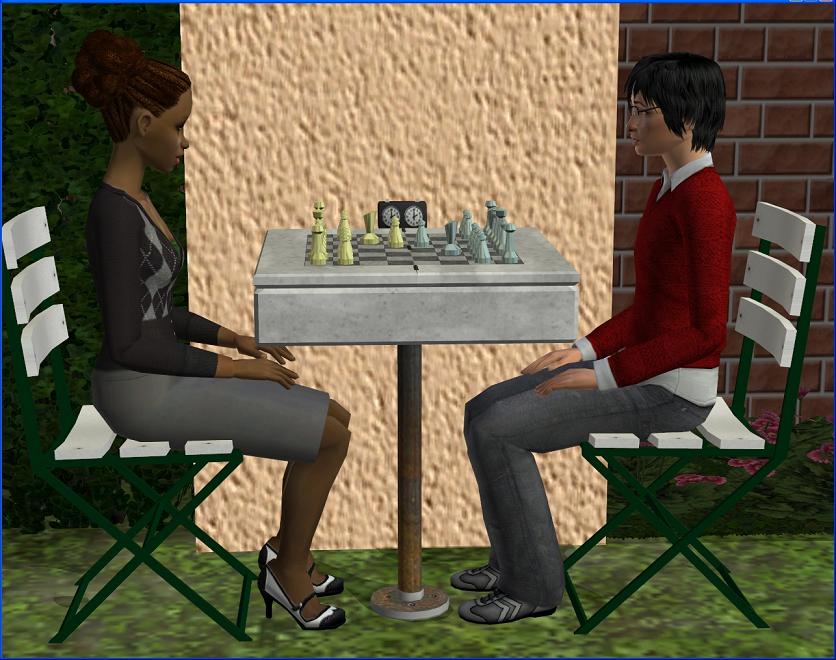 He even hangs out with them at lunch time sometimes!
Connor is such a nerd. Josh doesn't see what Elspeth sees in him.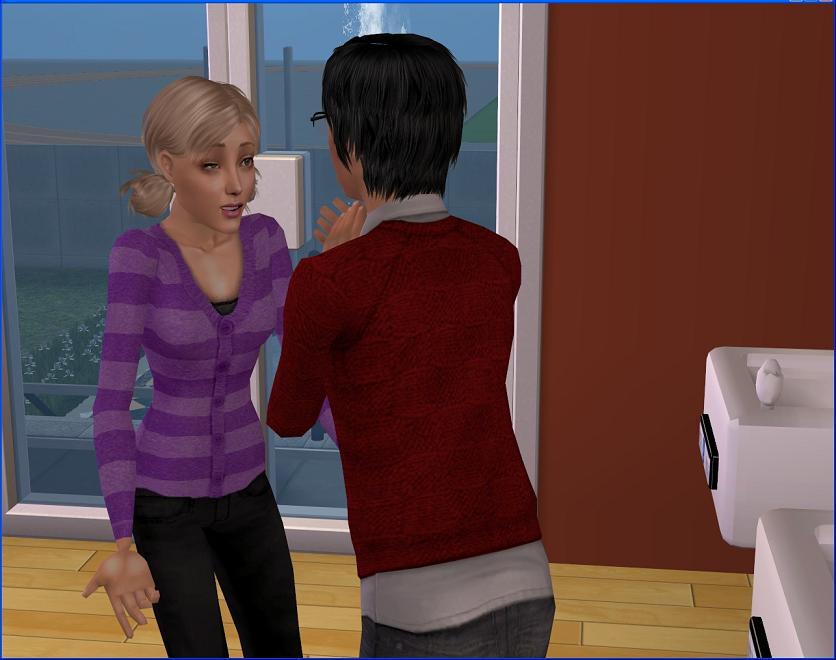 Elspeth has discovered she's a little too impatient to be a secret admirer, so she starts dropping hints to Connor, asking him if he's received any interesting letters, lately.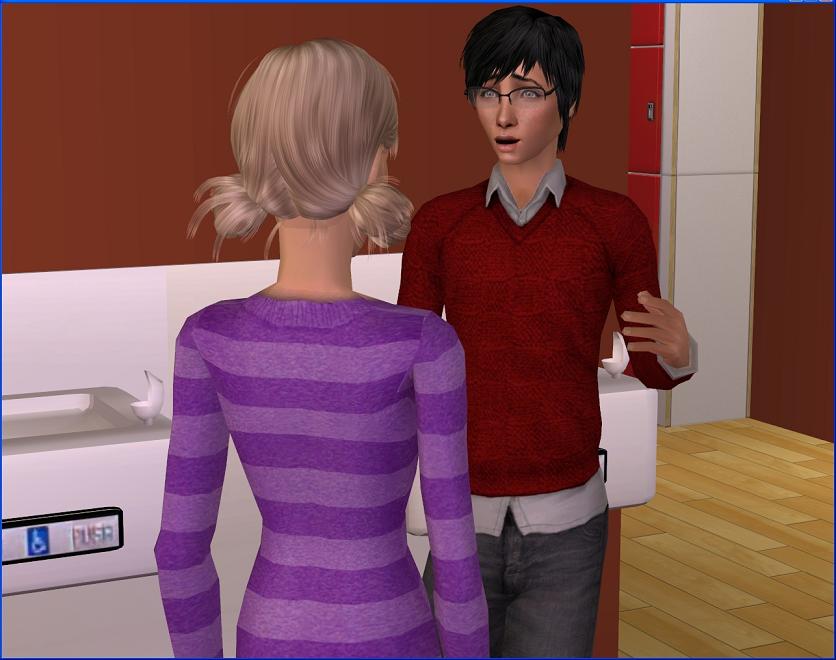 Even after Elspeth has basically bopped him over the head with it, Connor still hasn't put two and two together.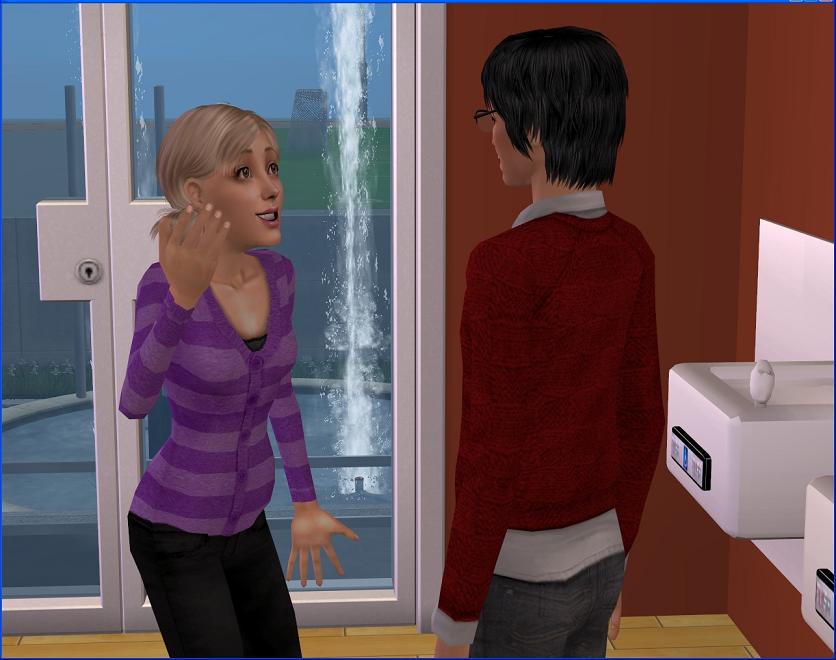 Elspeth is incredulous, to say the least.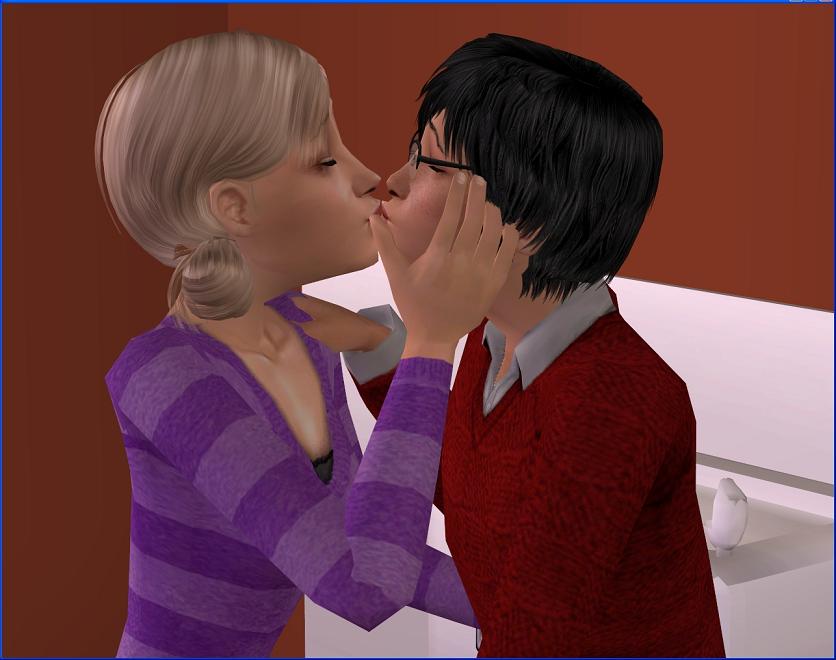 Connor apparently requires a much bigger clue.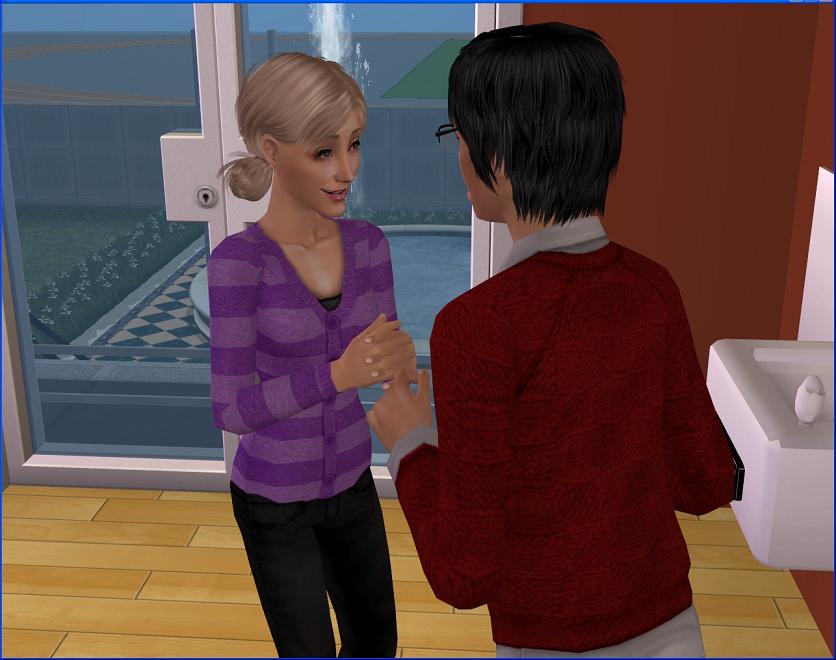 There's still the matter of Elspeth's parents, who haven't
exactly
given her permission to date anyone yet. But Elspeth is confident in her powers of persuasion!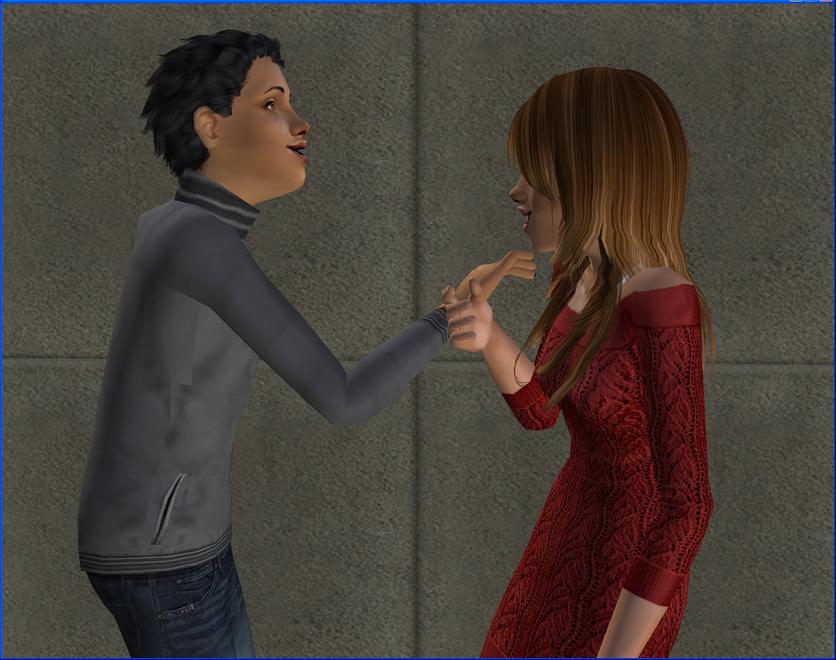 Ever since
being dumped by Dominic
, Hope has been spending most of her time with Malcolm.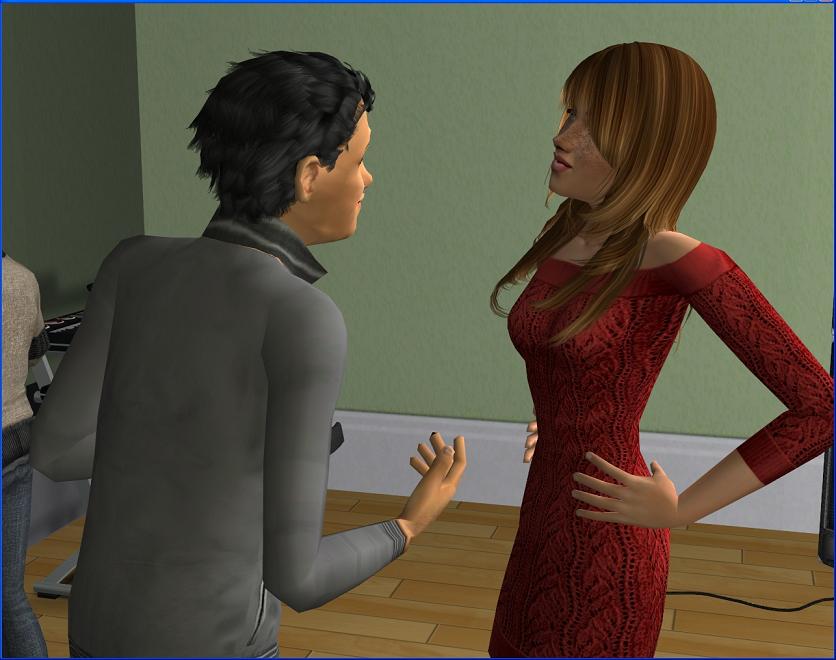 Malcolm was the main reason Dominic broke up with her, so the fact that they're hanging out so much is probably confirming Dominic's suspicions.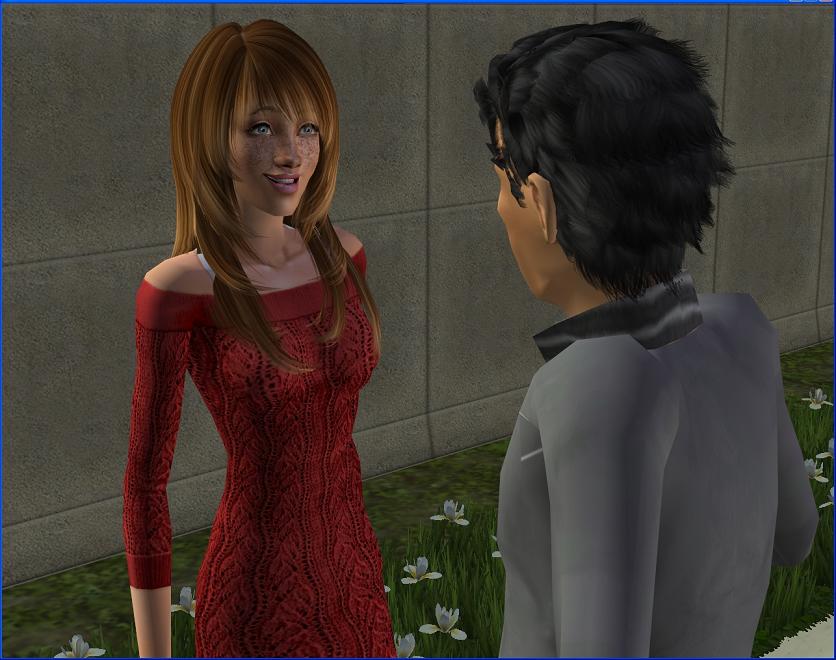 But they never actually did anything at all until this year.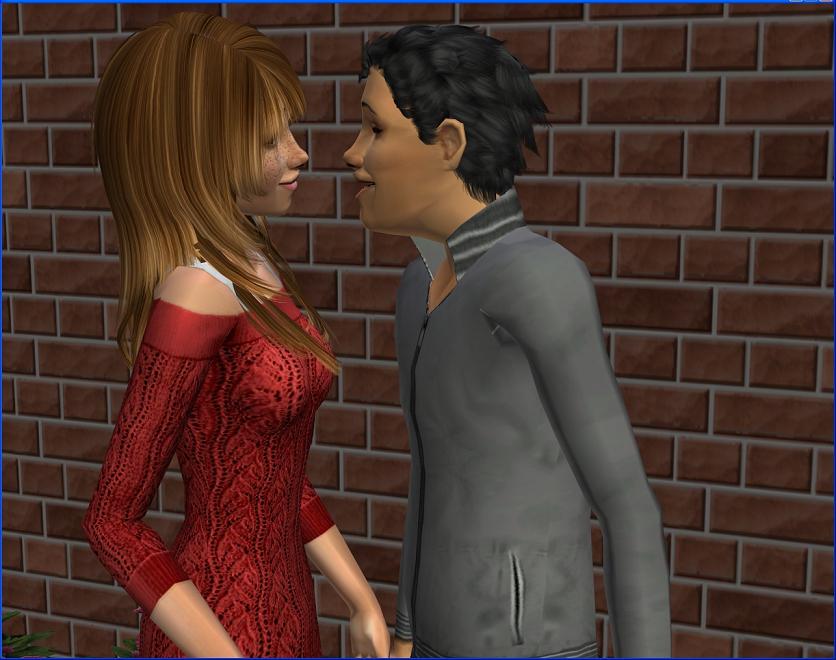 Malcolm has really stepped it up lately, in the hope of getting Hope into bed before he leaves for college at the end of the year.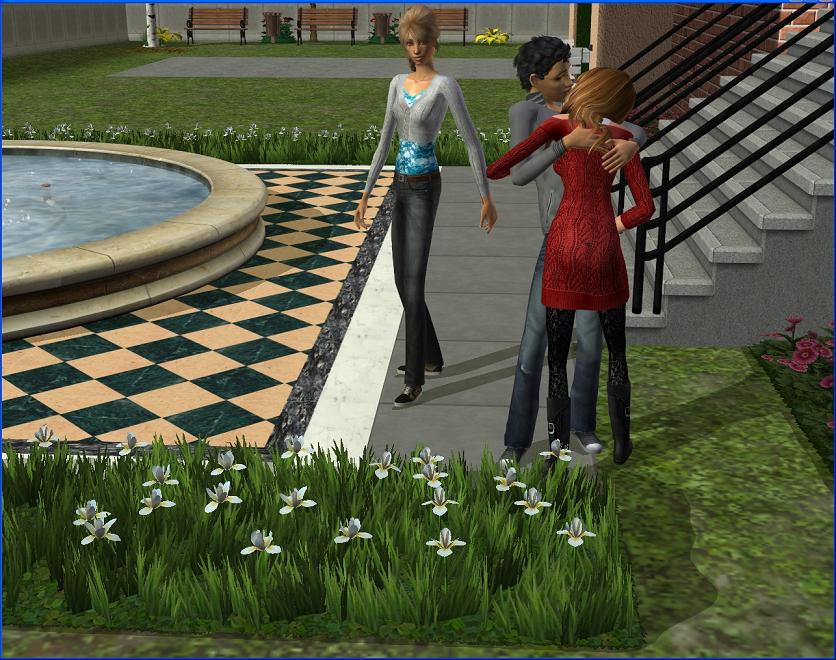 Hope is Malcolm's ex-girlfriend Susannah's cousin. Susannah isn't especially close to Hope but she did tell Hope that Malcolm was kind of a jerk. Whatever happens after this, Hope can't say Susannah didn't warn her.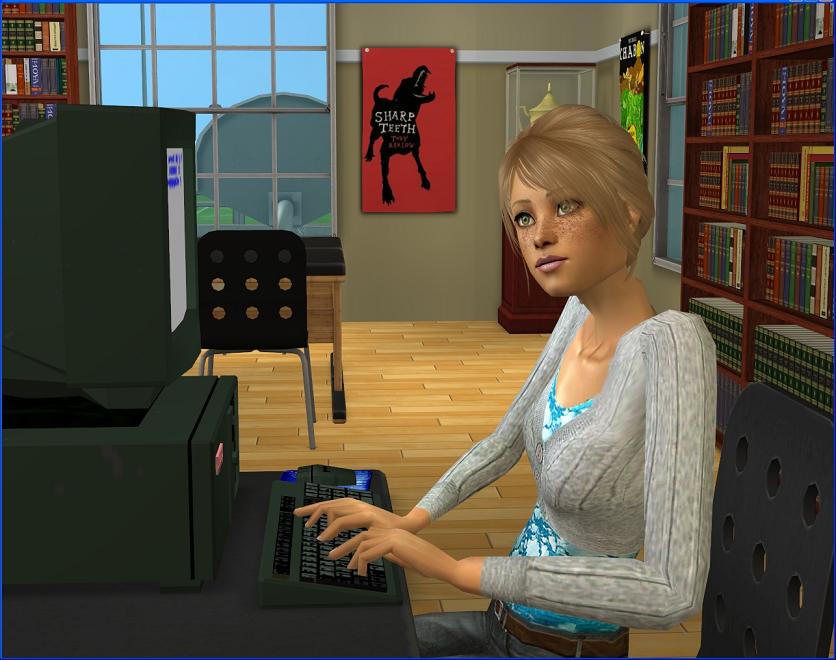 Susannah is happily single for the meantime. After Malcolm, she was quite happy to take a
long
break from dating.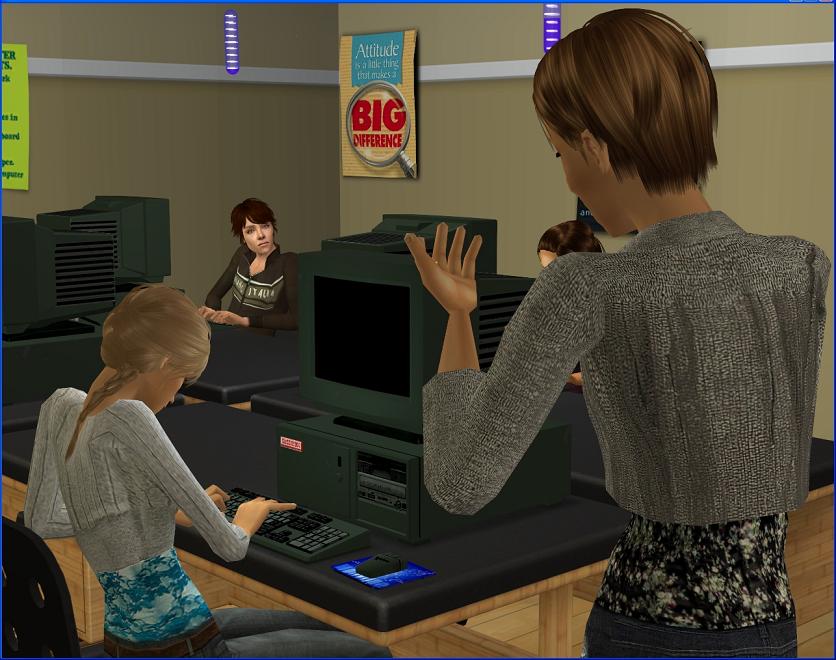 Susannah has other things to focus on anyway. This is her last year of high school, so there's plenty of work to be done before hopefully heading off to college next year.
Outtakes: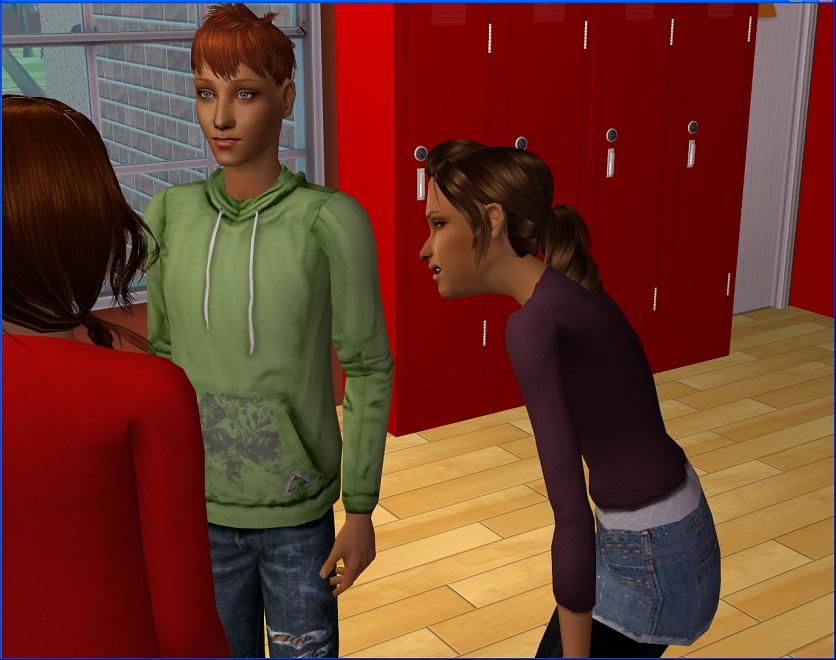 This was right after Sophie kissed Jack autonomously. I had to re-stage it because the angles were so terrible and other idiot Sims kept walking into the frame. But I think this picture of Julia is too funny!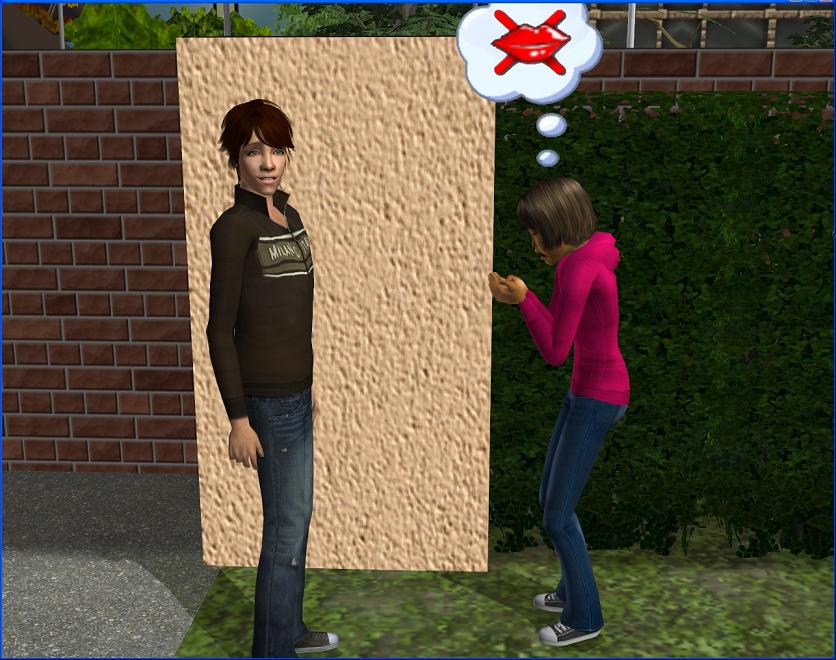 Glad you're so proud of yourself, Charlie!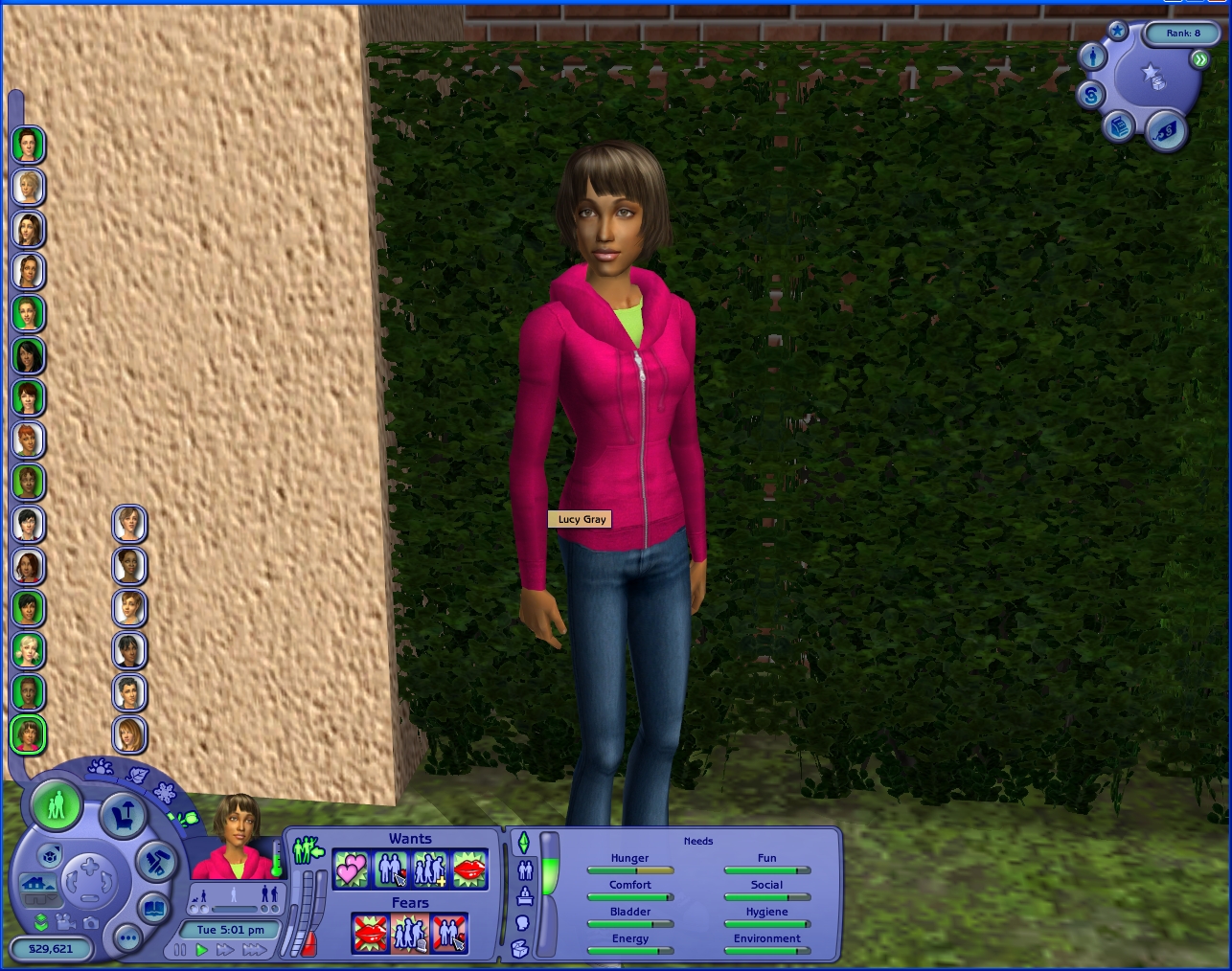 Lucy really was upset too! Look at that aspiration - bottomed out. Poor girl!
Oh, so many shades of wrong here! Joanna is "bragging" by the way. Bragging about sex to a 13 year-old.

Notes:
I think this was definitely my craziest school session but it was also the most fun!

I didn't even get a chance to really send them to class

for real!

I was going to at one stage, then I looked in my pictures folder and realised I was going to have enough to comb through!

Most of them earned a couple of skill points anyway, from autonomously playing chess or the musical instruments.

Sophie kissed Jack autonomously as I mentioned. I would have expected him to reject her, because he was still going steady with Julia but he had other ideas. It's for the best, I think. He has zero chemistry with Julia and never, ever rolls wants for her.

It's a similar story with Charlie and Audrey. They have decent chemistry and they roll wants for each other, but only platonic ones, even on dates. They stayed together longer than they should have, especially seeing Audrey's rolling wants for Jack now.

Connor rolled the Secret Admirer ROS this round. Elspeth kissed him autonomously, so I sort of had to rework my plans on that one a bit. It was going to start in the high school update and continue in Connor's update (Elspeth was always going to be the secret admirer though).

Also, for anyone who uses allmenus on, if you click the mailbox and choose "Deliver Mail", the Sim will put a bill and a love letter in the mailbox. They will actually have to pay the bill then but it's very handy to set up pictures!

Lila kissed Edward autonomously but I could not think of a reason why she would. Very low chemistry and they weren't even friends. I almost ignored it. But Lila is a nasty little thing, so I had to put poor Edward through the ringer (wringer?). He doesn't seem too hung up on her right now but I guess I'll see when I play his house.

We didn't see much Dominic or Nathan this update but we saw Dominic in the uni update and Nathan should have plenty to do in the

next

uni update. They were being kind of nerdy at school this round. Lots of study wants!