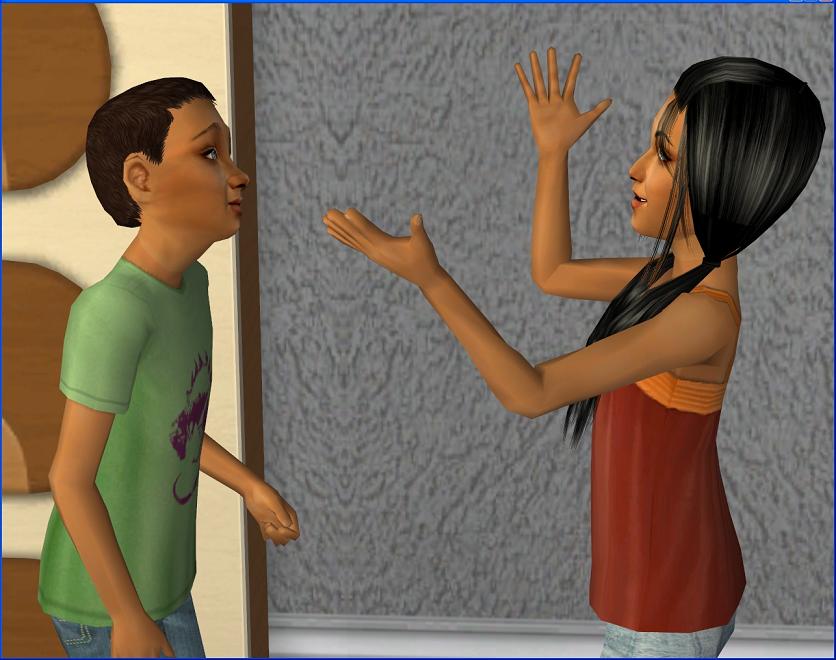 Up until now, Anthony and Veronica have been inseparable and really mostly played with each other. It's only recently that they've started to branch out. They still play together a lot but when they can, they now prefer playing with other kids.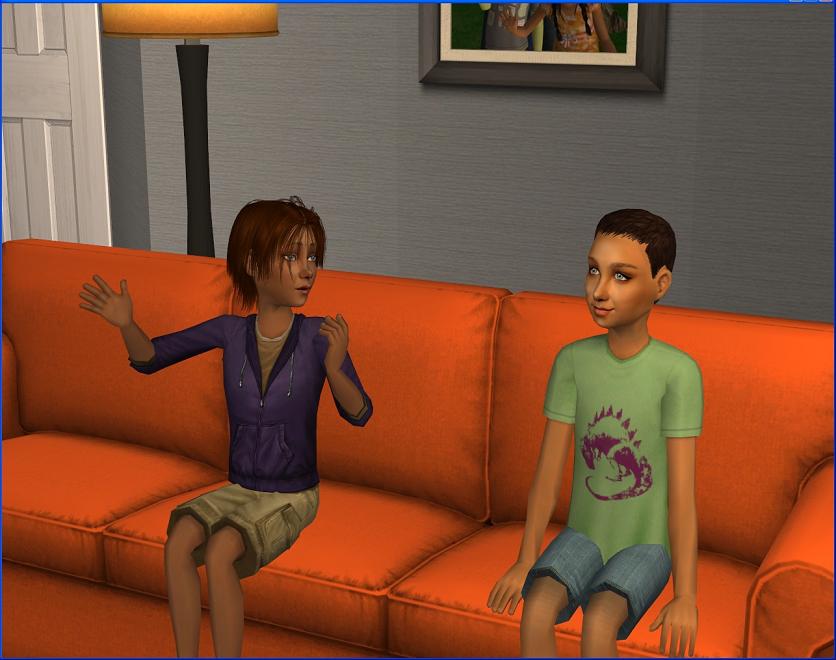 Anthony has his cousin Noah over just about every day after school.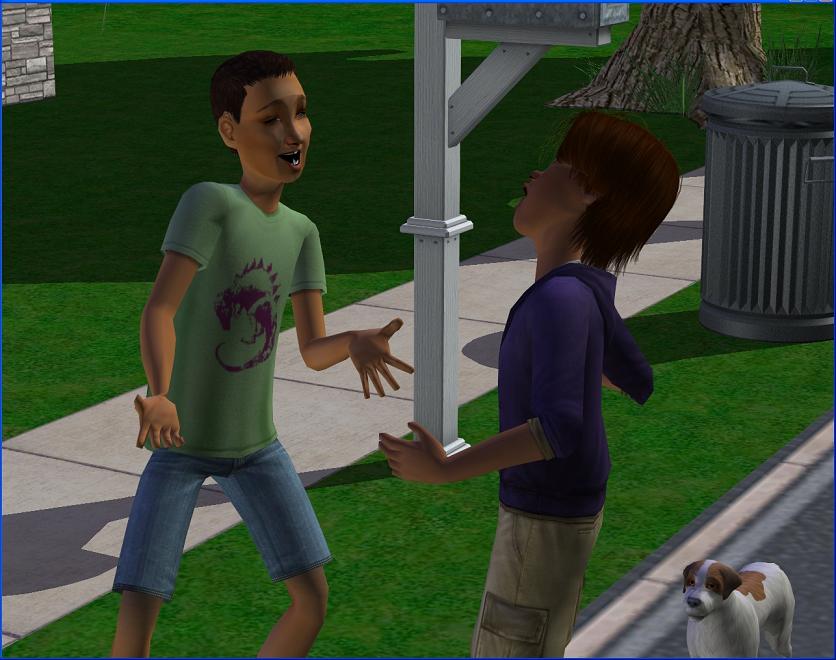 They never seem to get into much trouble at all, so if it wasn't obvious already, it's now crystal clear who is responsible for most of the mischief Anthony and Veronica get up to around here.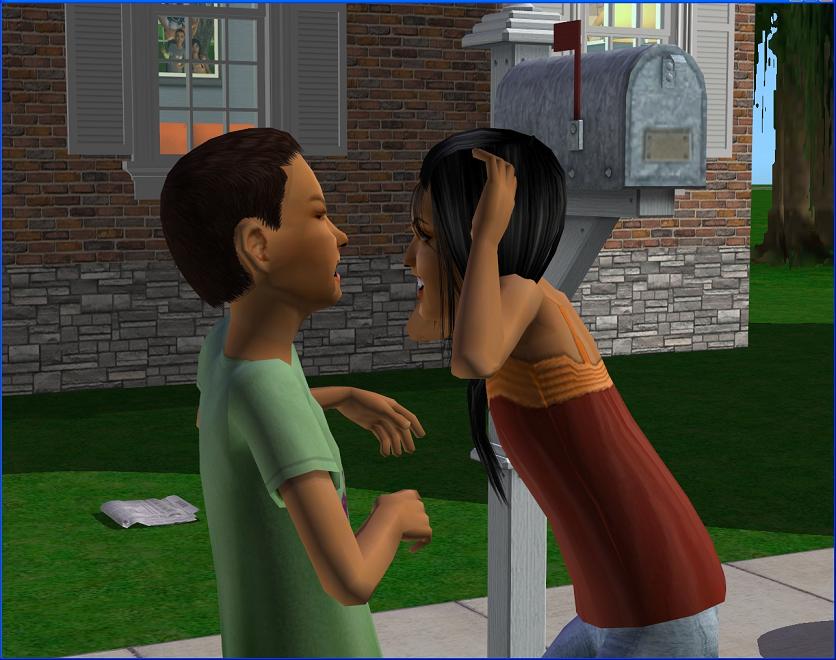 Especially given that Anthony is so often Veronica's victim these days.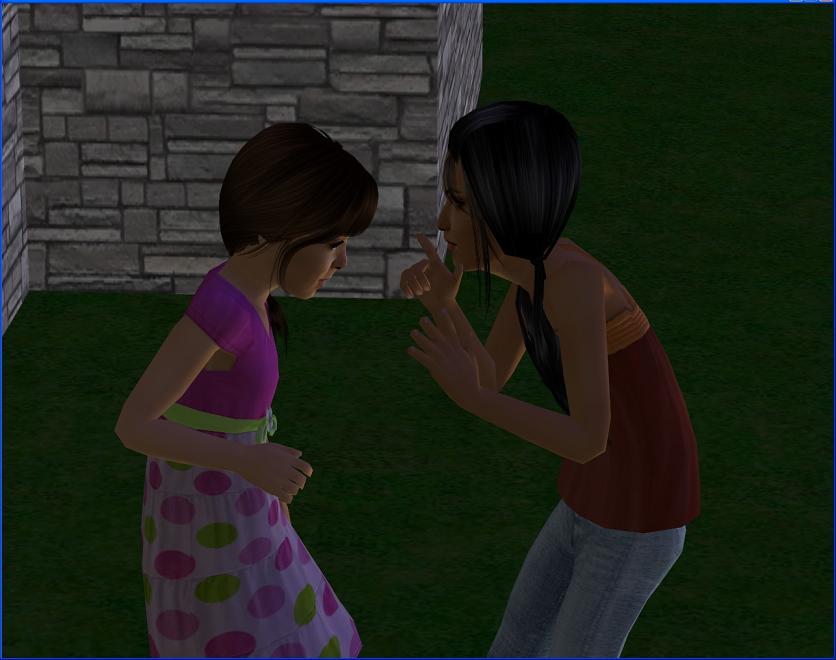 Veronica is very close to Adelaide, David's daughter.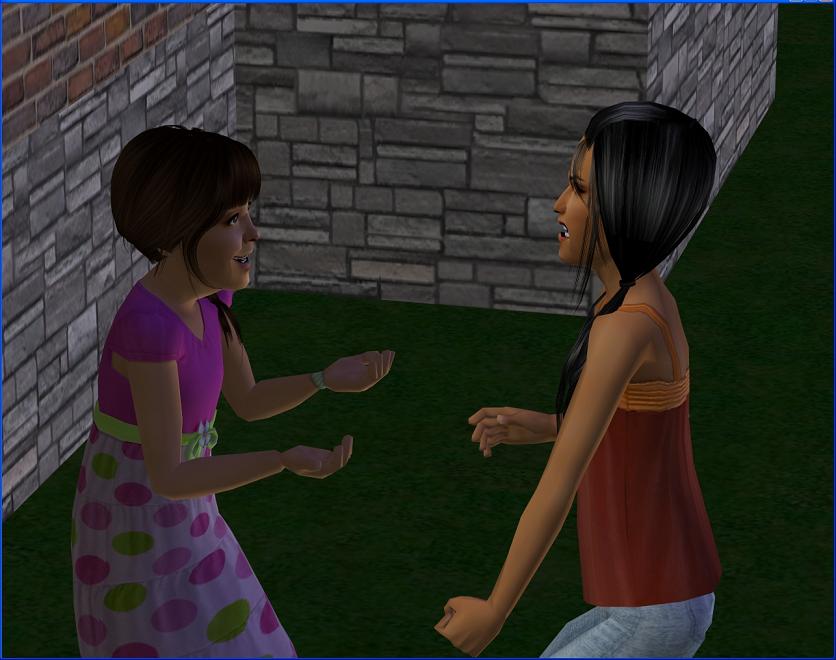 Those two together are somewhat terrifying. Veronica is cheeky enough without adding Adelaide into the mix, though I'm pretty sure Veronica is the ringleader.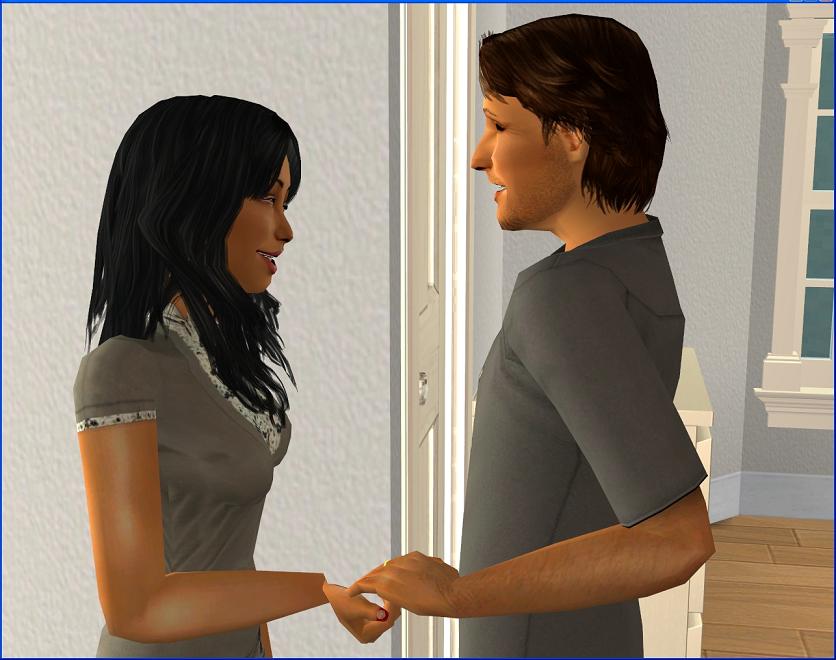 Life is pretty good for us right now. Caleb and I both work weekends but our days off overlap right now, so we're fortunate enough that we can spend plenty of time together. Alone, even, which is new for us!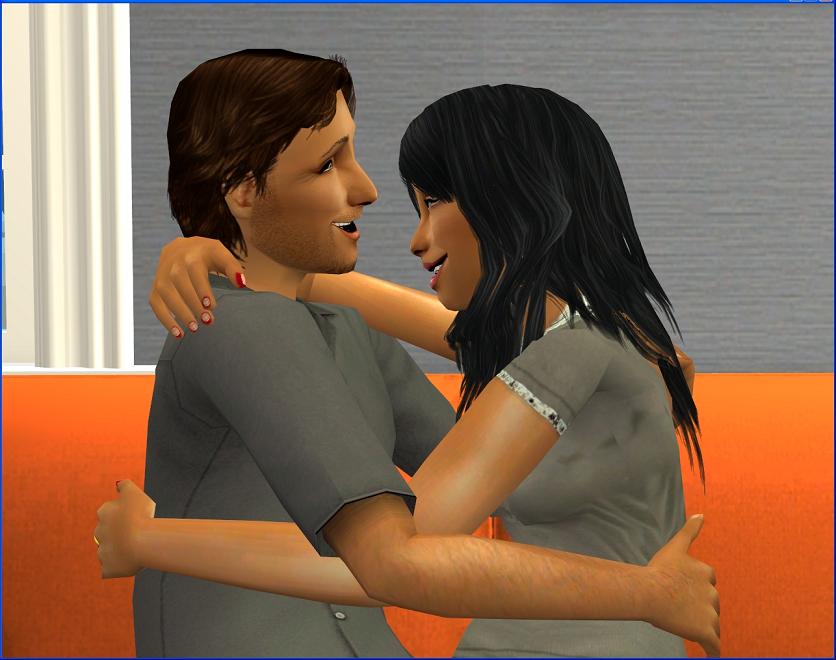 None of that time is being spent making any more babies. Caleb took longer to come around to the idea than I did but we're definitely done.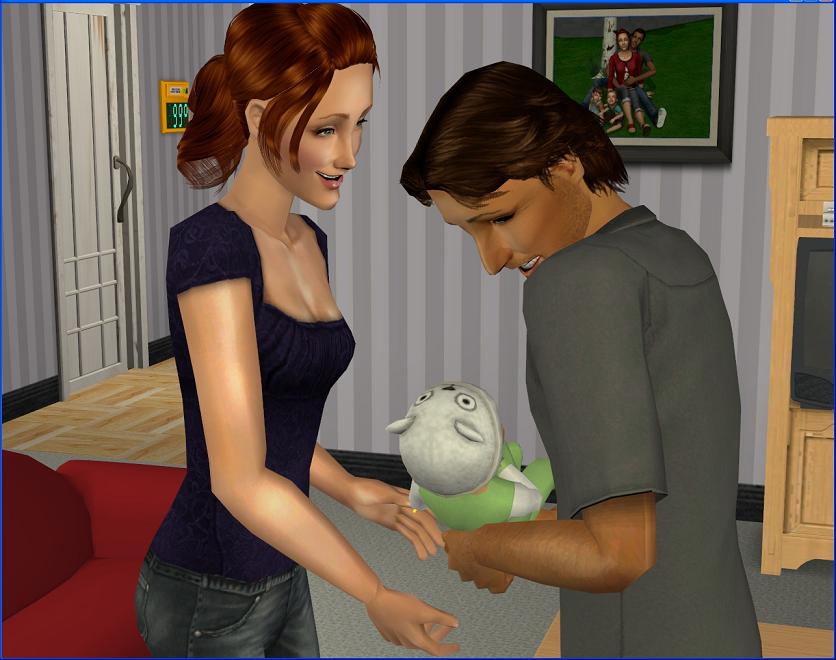 Caleb thinks he's getting too old to chase around after babies anyway, as much as he loves his new little nieces.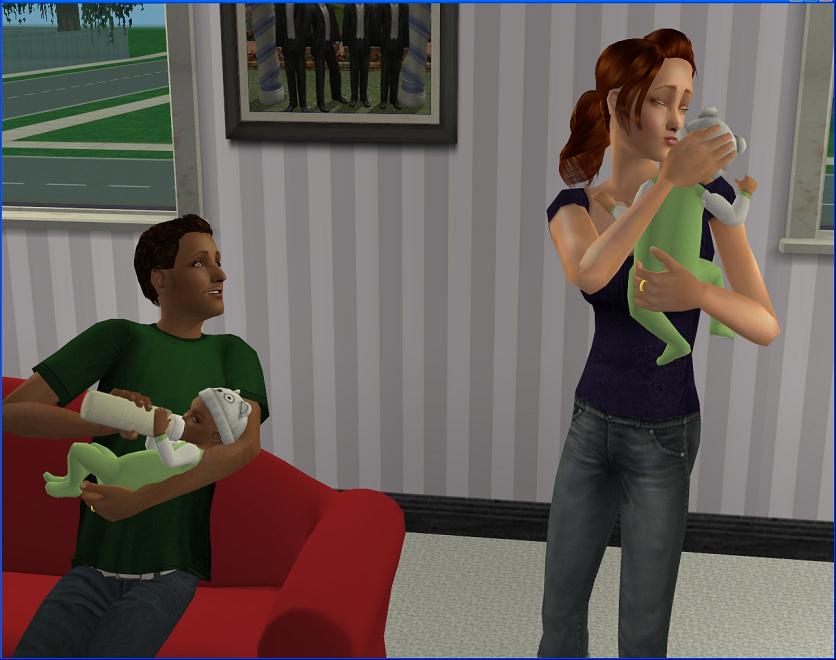 Even watching Ione and Evan with their kids is exhausting. I cannot imagine having four kids!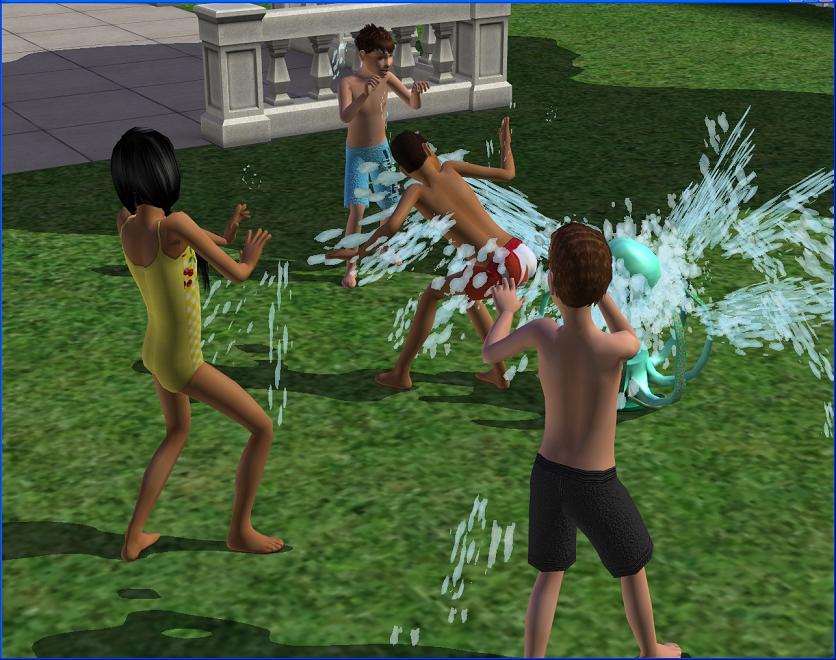 I can't believe they're willing to have us over with the amount of noise all the kids make when they're together. It's great when it's hot like it is now, because we can just send them all out to play in the sprinkler.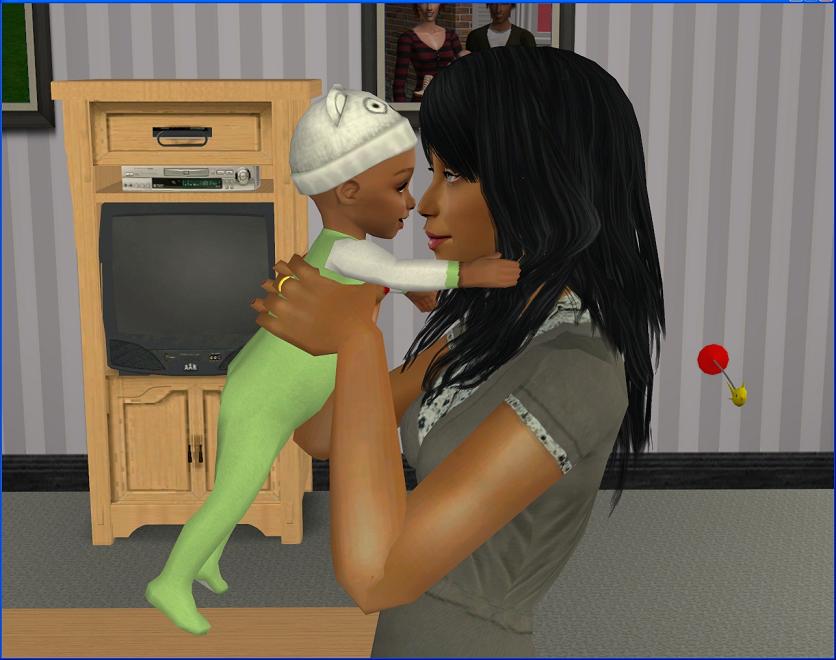 Aurora and Bianca are definitely beautiful little girls but they don't make me want another baby even a little bit.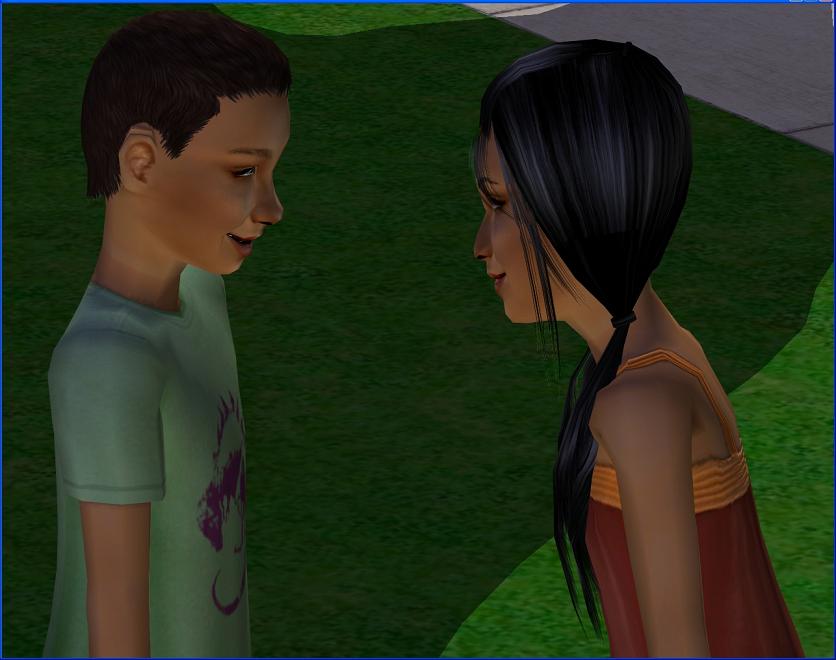 Our family is definitely complete. I've got a son and a daughter...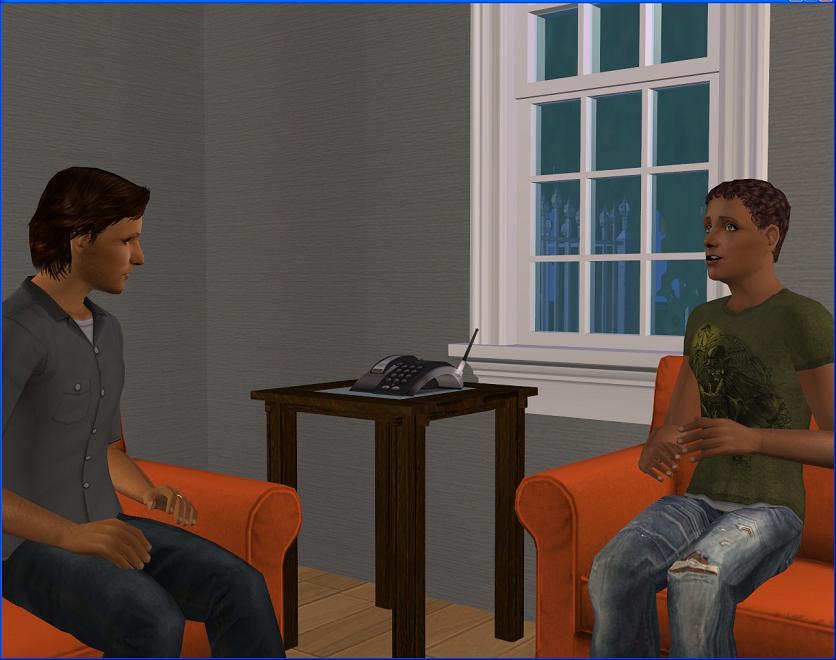 ...and I've got my stepson, Nick. What more could I ask for?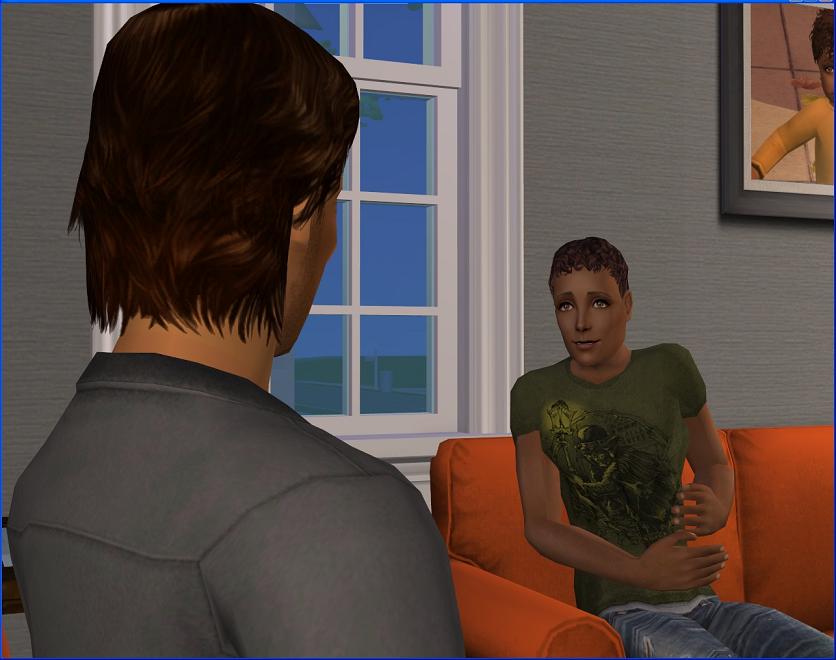 There's been such a change in Nick since the
whole paternity drama with Adrienne
was cleared up. That was such a cloud hanging over his head.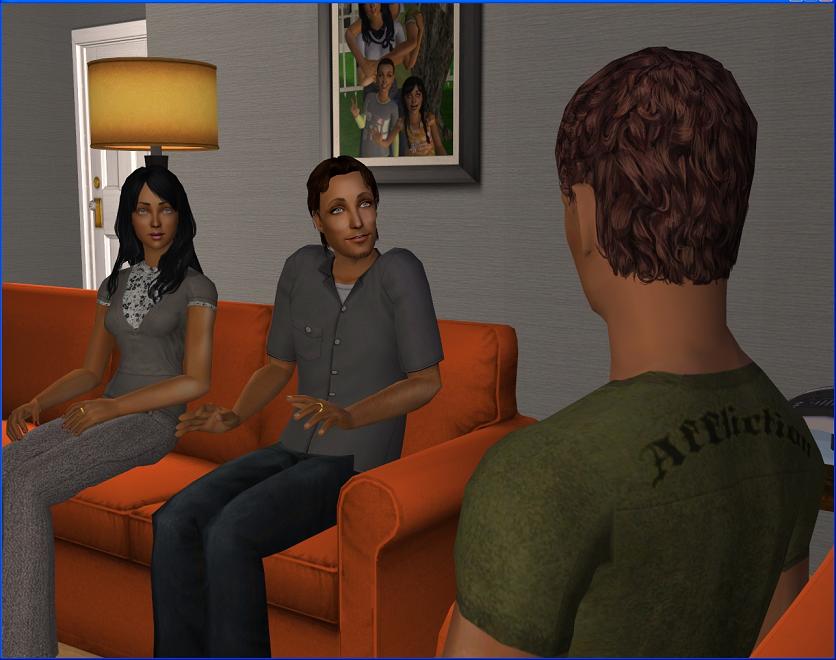 Even now that he could do anything with his life, the main thing he talks about is having a family. Caleb keeps telling him to ease up; he's not ready for Nick to make him a grandpa just yet! But Nick's not even dating anyone yet, so I'd say he's got at least couple of years before he has to worry about that.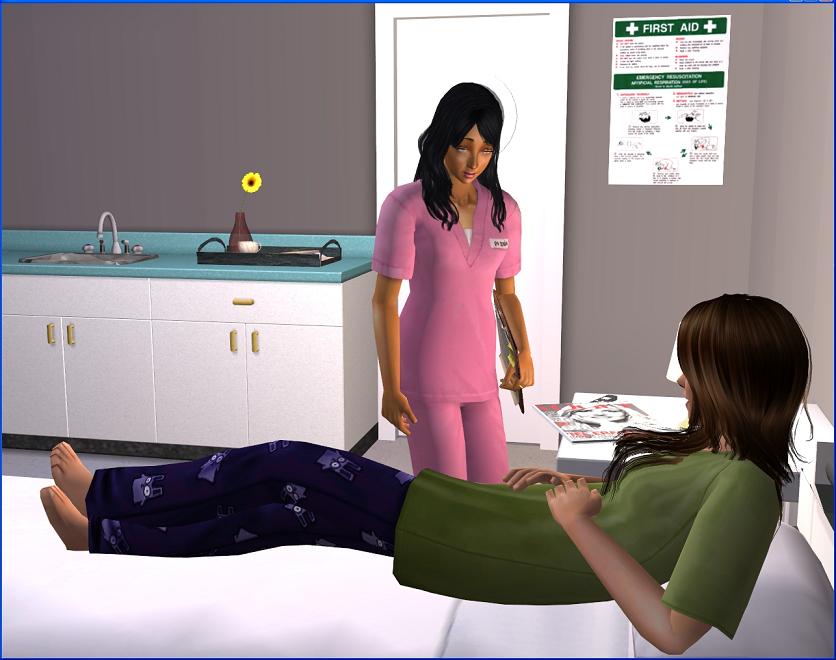 I'm now a fully qualified doctor. It's so exciting to be finished after all that study and training. I love the job even more than I thought I would. I feel like I'm doing something truly important when I go off to work every day.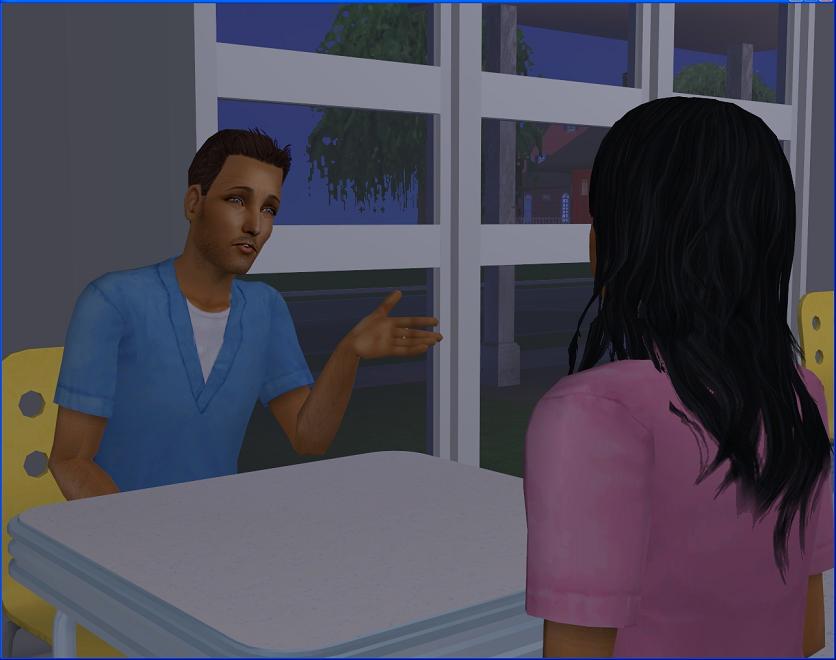 David has even brought up the possibility of me helping out in the training of medical students, perhaps a few more years down the line. After him, I'm the next most senior doctor, so he thinks I'd be the natural choice.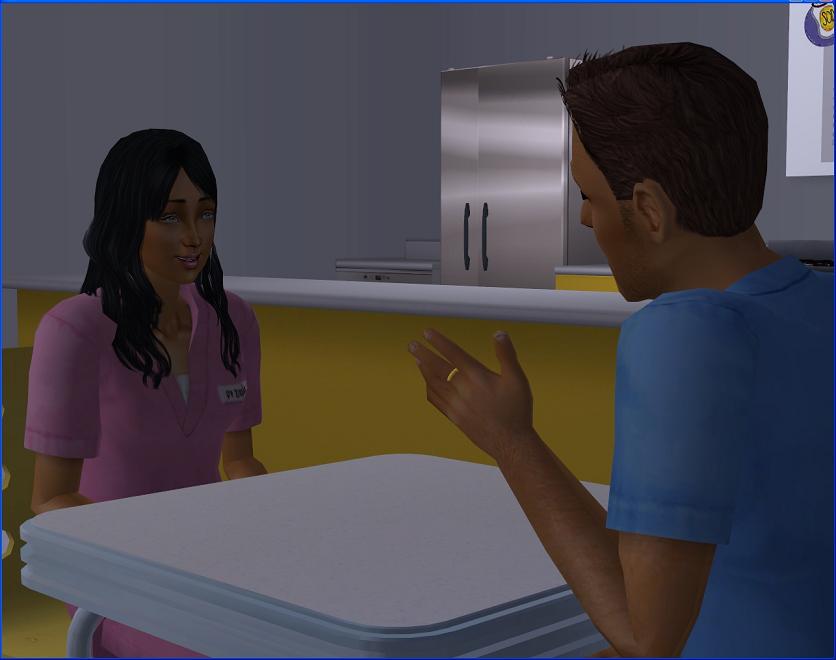 I think that's something I'd really enjoy - passing my knowledge and experience onto a new doctor.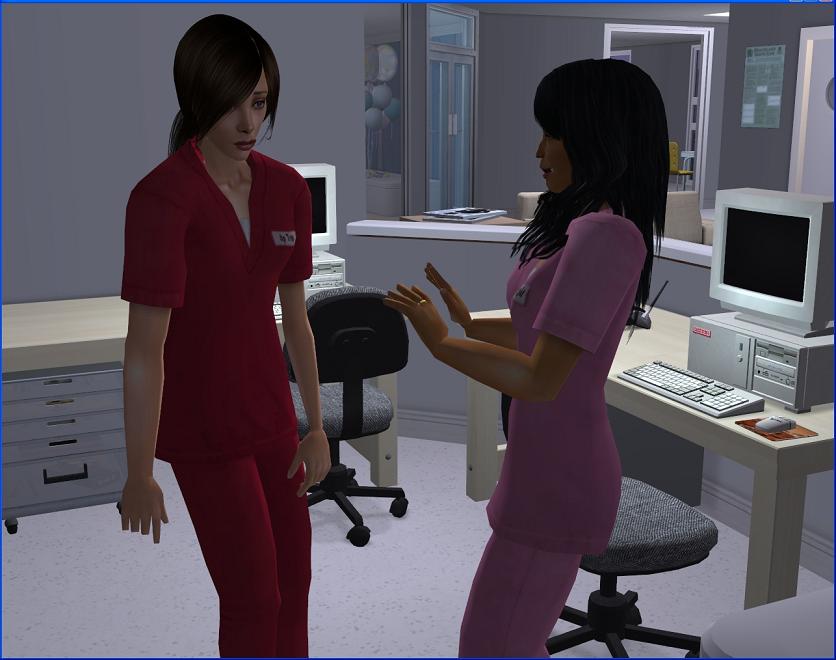 I just hope whatever medical student I'm assigned is easier to work with than
Josie
. She was at
our wedding
because she was dating Nick at the time. so I've known her for years.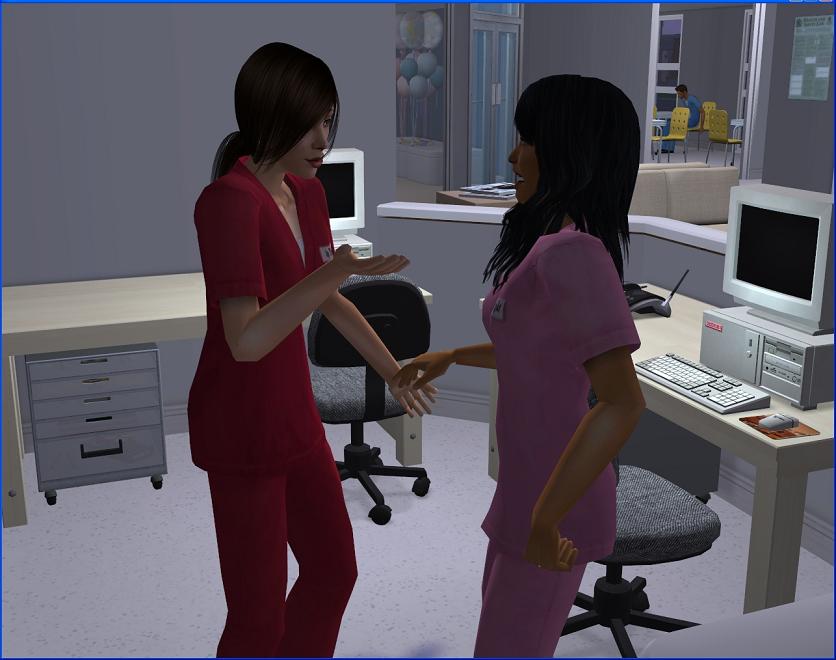 She is such a gigantic pain though. Caleb always really liked her and Nick is still on good terms with her but I don't see the appeal, honestly. I don't remember being so uppity when I was an intern.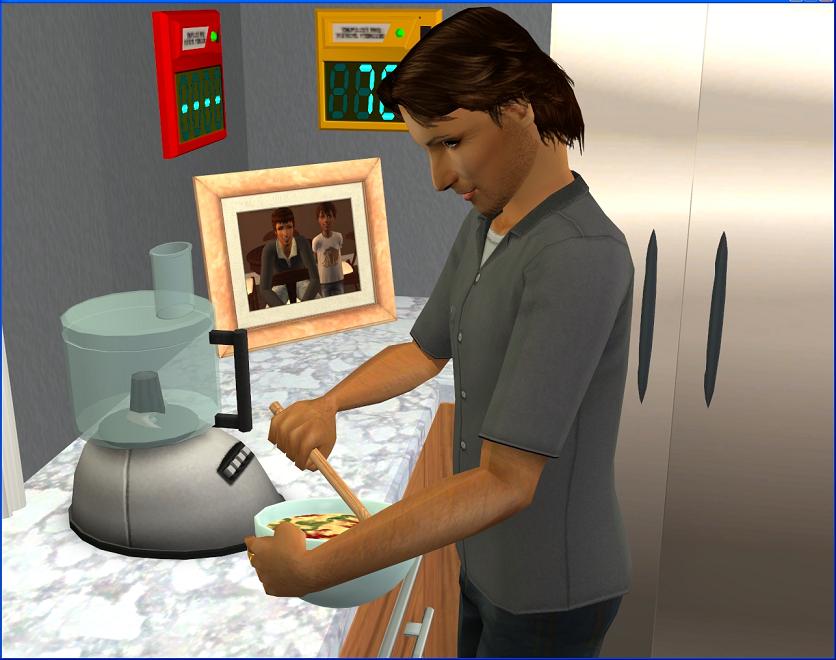 It took me a good few years to convince Caleb to switch careers and I'm wondering if I'll
ever
be able to convince him to start his own business.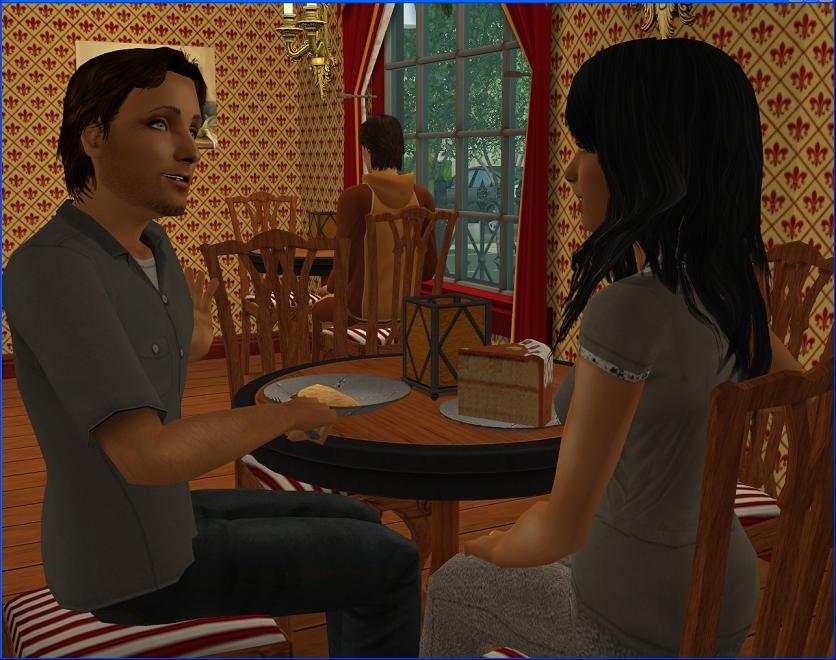 I can tell it's something he's interested in but he's worried about the money. We'd need to take out a loan and he's really reluctant to put us back into debt, when we've just crawled our way out of it.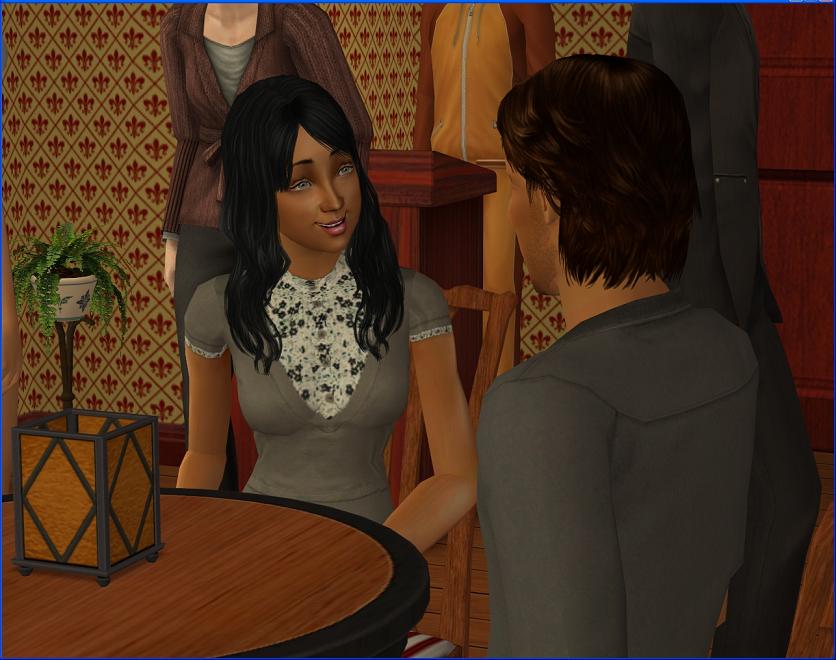 I can see his point but I think he could make it back. And we spent $10,000 on medical school for me (and lucky I did it when I did, because it costs three times as much now), so I don't see why we shouldn't make an investment on something Caleb wants to do.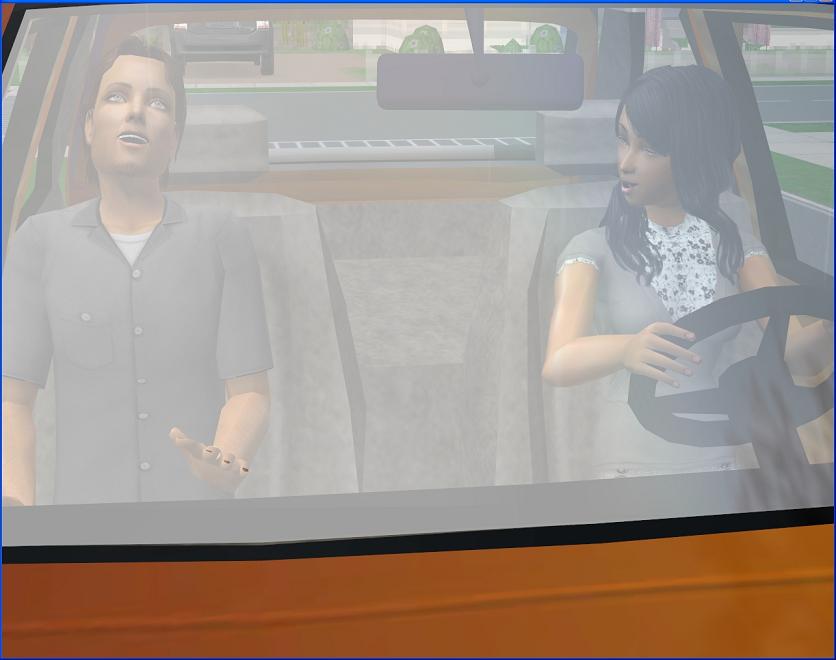 I think he's probably getting sick of hearing about it but I think it's such a great idea. It wouldn't even have to be a restaurant. He could open a bakery; we don't have one here, so he'd do great business.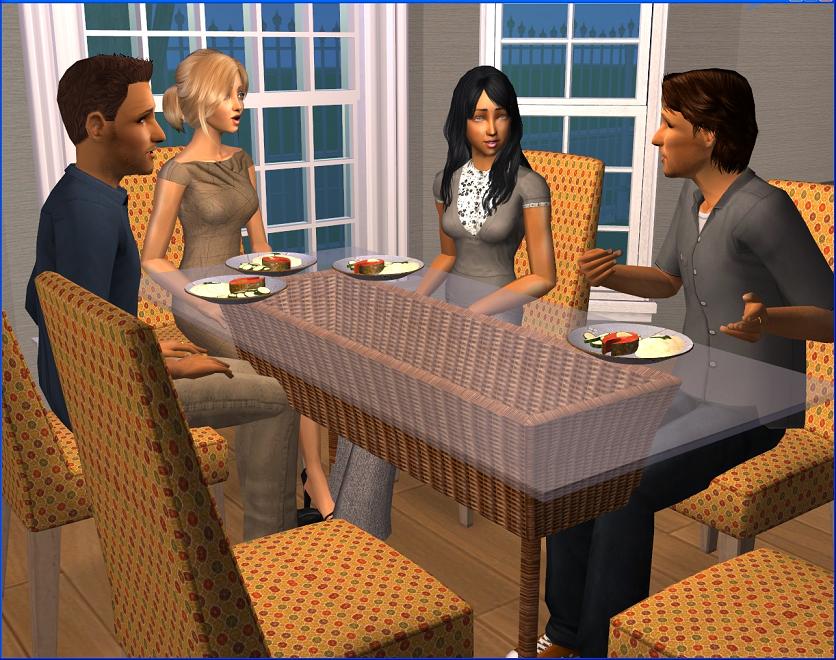 The idea is definitely starting to grow on Caleb though. We had David and Kirstin over for dinner and he actually asked them what they thought of it.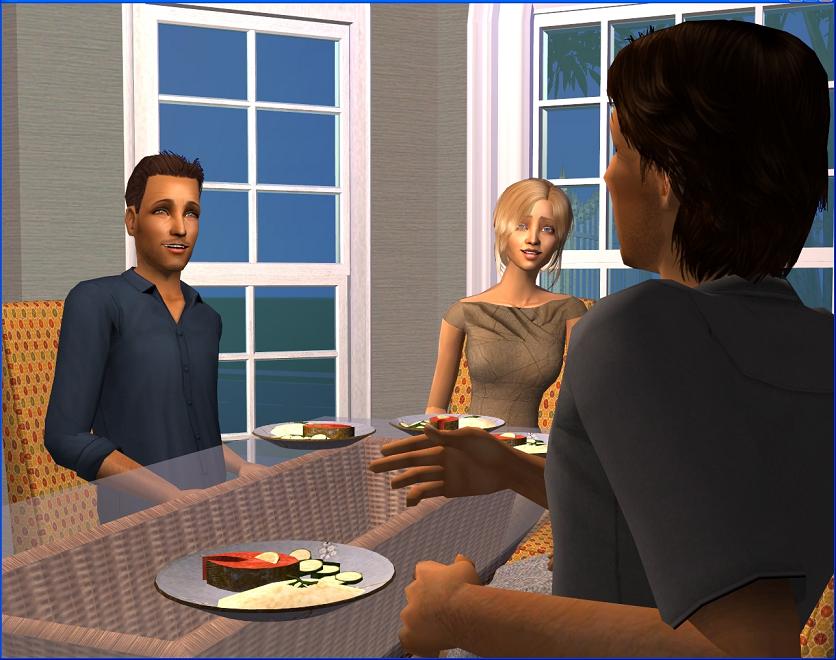 Kirstin's dad owns a very successful diner, so she thought it was a great idea.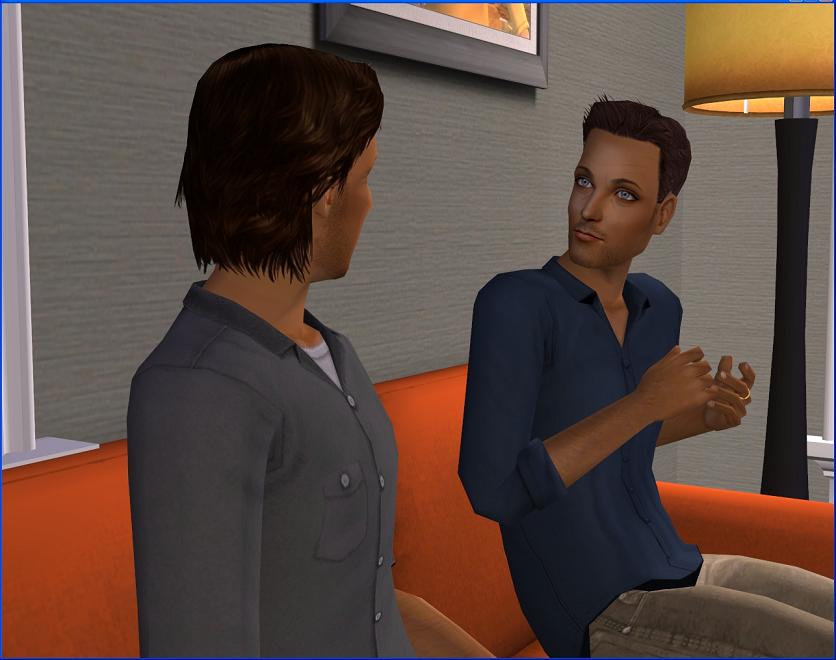 David was really encouraging about it too.
Lila
has worked some shifts there and David thinks a business might be something Anthony or Veronica could help out with when they're a little older.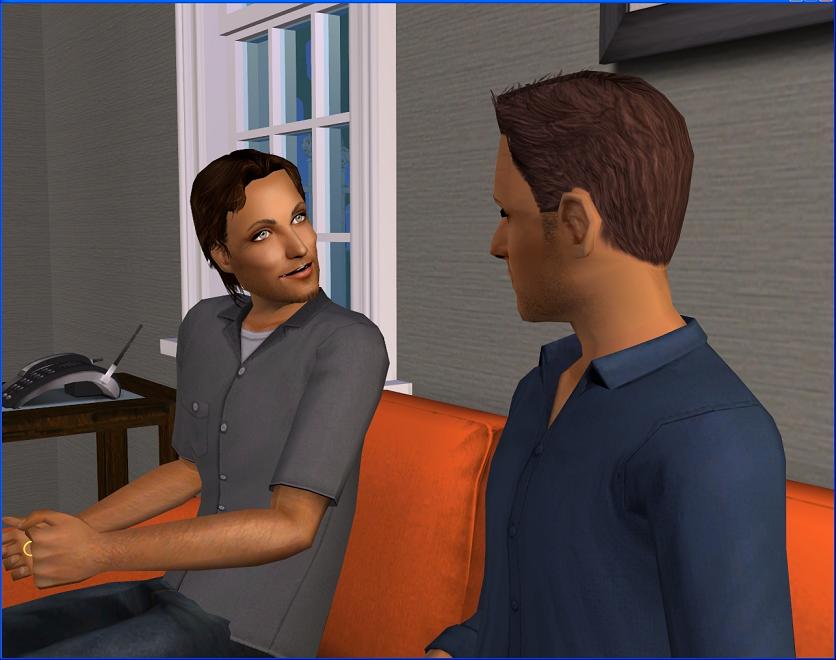 Caleb's actually getting pretty excited about the idea now. It could be a great investment and he's finally seeing the potential.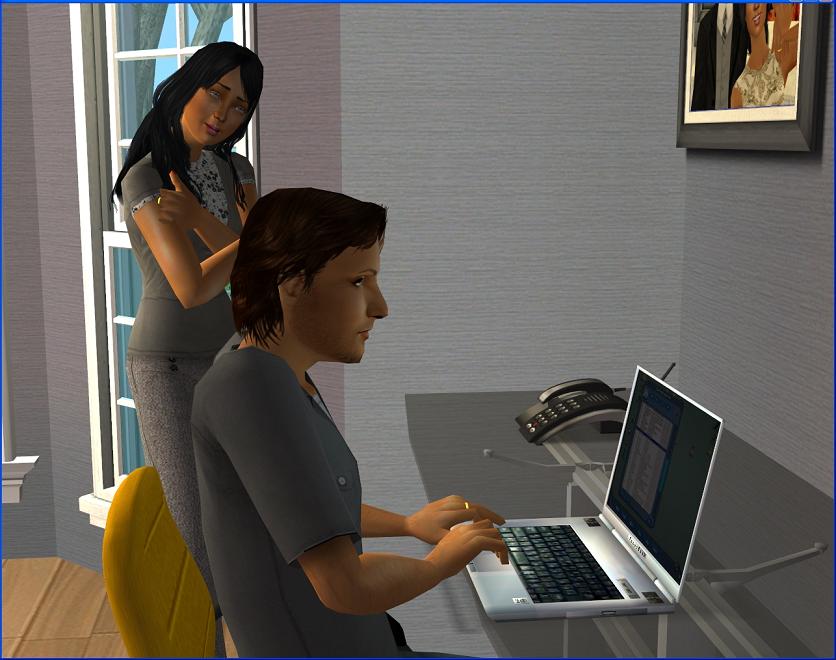 Caleb did some research online to check out how much money we'd be talking about for what he wants and it turns out we were both
really
underestimating the cost! The interest from the kind of loan we'd need would probably kill us right now, so we're going to wait a couple of years and then re-assess.

Extra:
I didn't see any reason why 10 year-old Veronica would bring 4 year-old Caitlin home from school, so this didn't make it into the update. But how funny is this kid? I love her so much!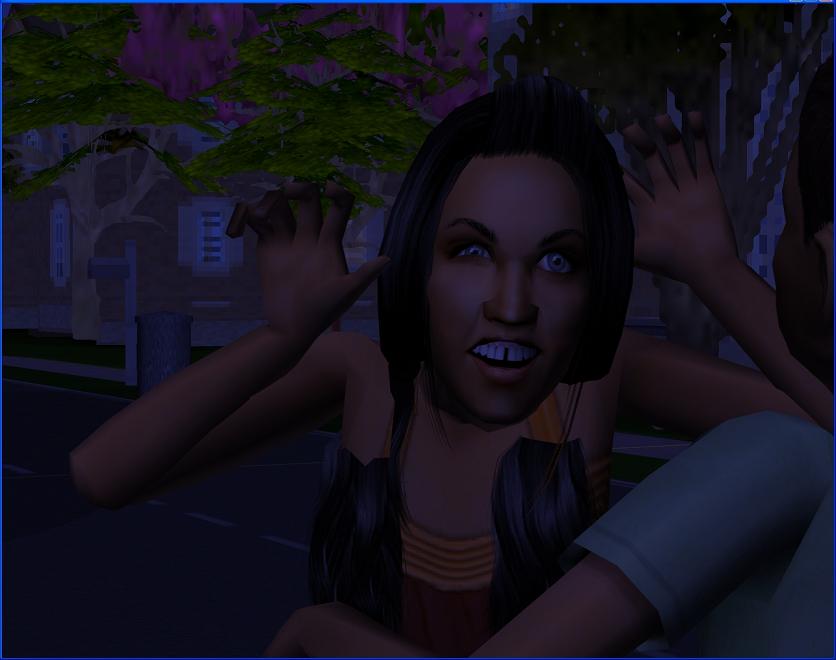 And not so much funny as it is terrifying, this is the face Veronica made at Anthony to "torment" him.

Notes:
Title is from Those To Come by The Shins.

Caleb rolled up the fear of having a baby after a couple of rounds of sporadically wanting another. So I guess he thinks he's definitely done, which I am quite satisfied with!

Nick's still got the want to get married and have a baby. He's a Knowledge Sim with Family secondary but there are hardly any skills left for him to learn, so I guess he's focusing on other things!

Cara's patient, if you're the type to be curious about such things, is the girl Susannah made friends with in the last Carmody update. She was just the first townie who strolled in who was wearing pyjamas that one might actually wear in hospital (ie. not lingerie).

I threw in a couple more glimpses of the hospital in this update. When I finish, I'll probably post a lot tour of the whole thing but that mightn't be for a while. I'm very happy with how it's turning out so far so I'm trying not to rush it. The lots I hate the most are the ones I ended up rushing.

I want to have Caleb buy the cafe he and Cara were eating in and turn it into a bakery. But WHOA, it's expensive; it's almost $100,000! If it was $50,000, I would have let them take a loan out and buy it but $100,000 is just a little too much for them. I think I might remove some of the expensive stuff in there and see how that affects the price.