Round 29: August 2029 (Winter)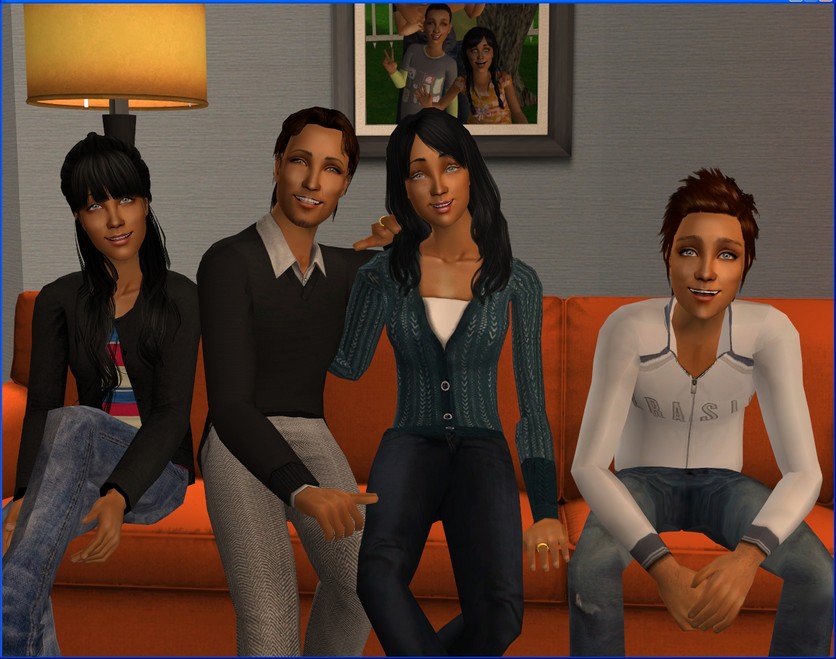 Narrated by Caleb Moretti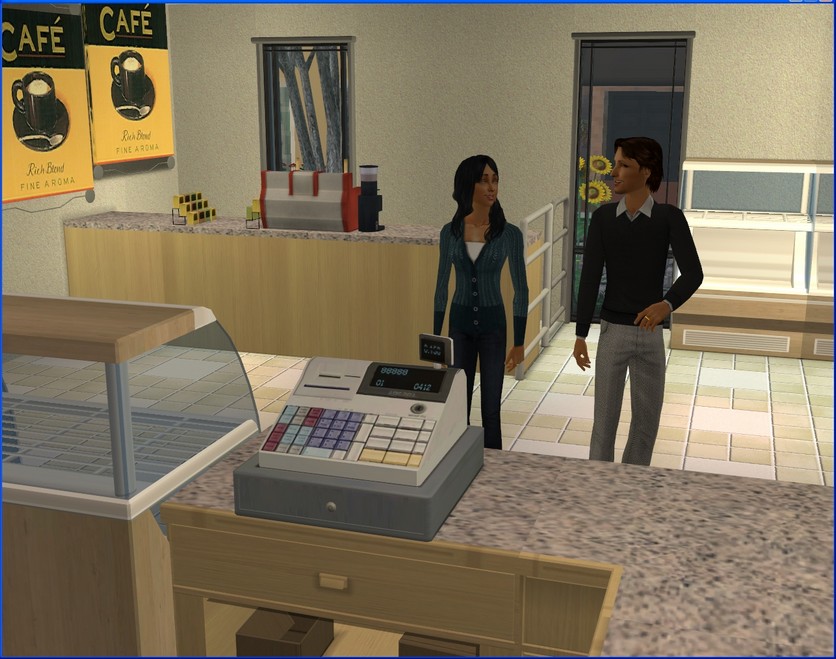 I finally took the plunge, took out a loan and bought my own business. I'm very glad Cara was able to talk me into it, because I really love it so far.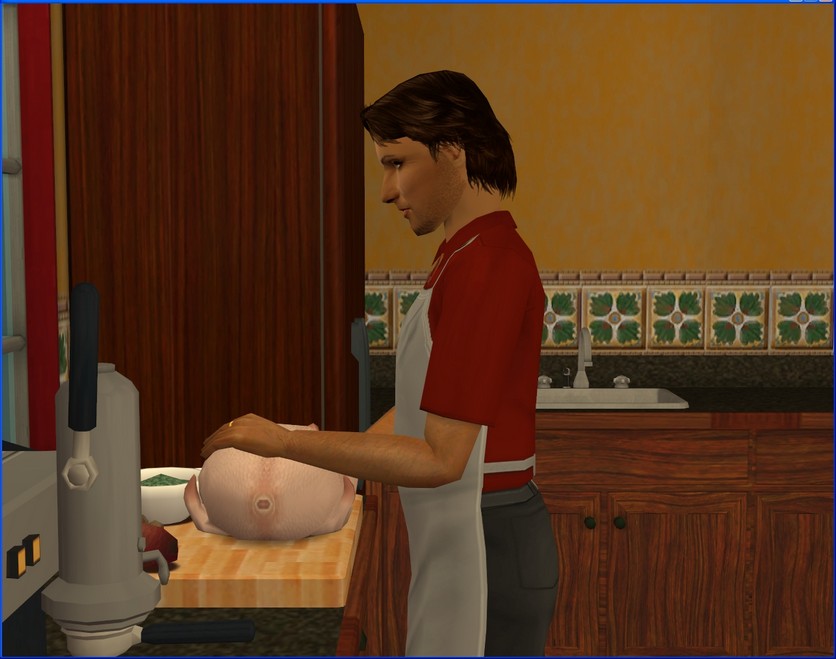 It was once a restaurant that Cara and I ate at a few times but I didn't really want to run a restaurant. So instead, I sell pre-cooked meals as well as some desserts. A lot of people hate cooking so there's definitely a market for it.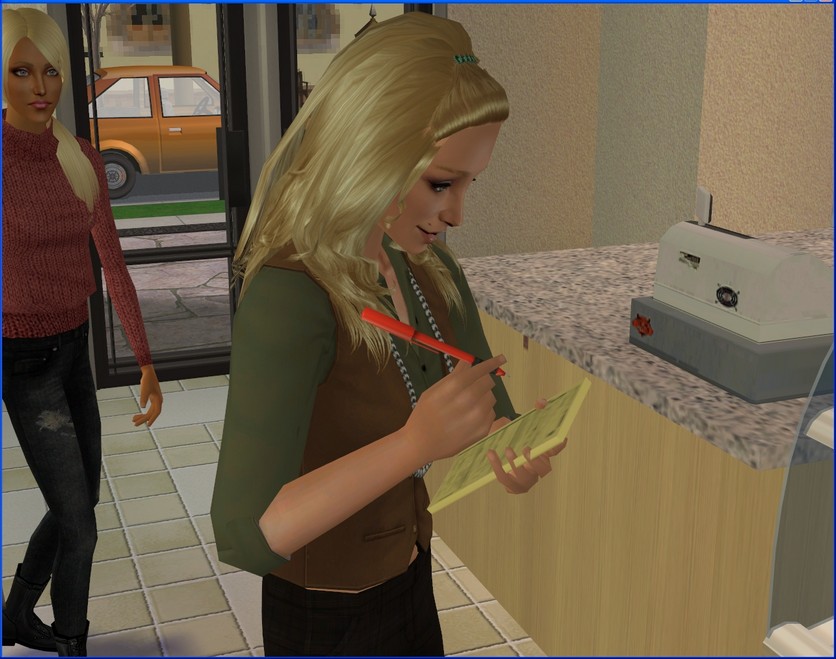 I even had a reporter from the newspaper come in and check the place out.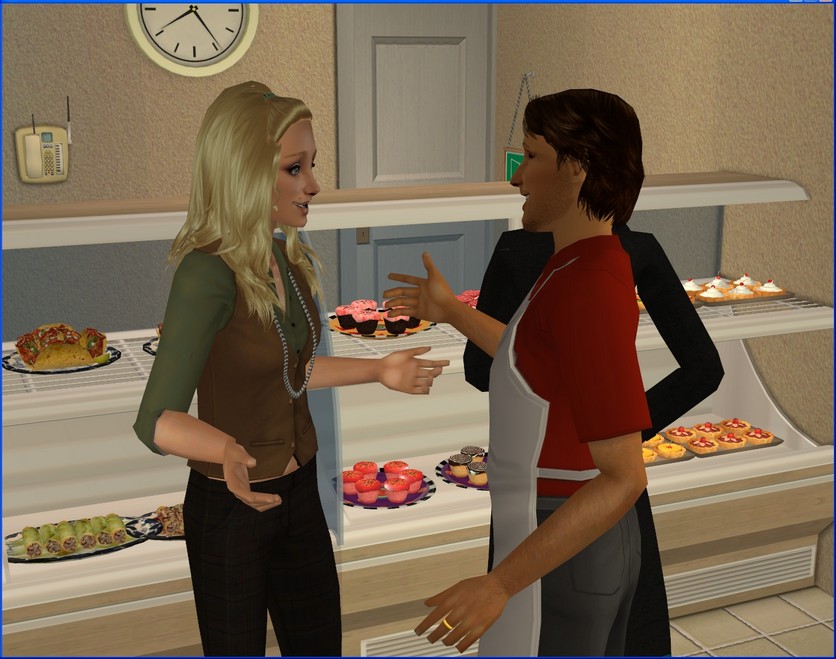 Once I figured out who she was, I was glad I'd only had pleasant interactions with her! I haven't seen anything show up in the paper yet, but hopefully that's still to come.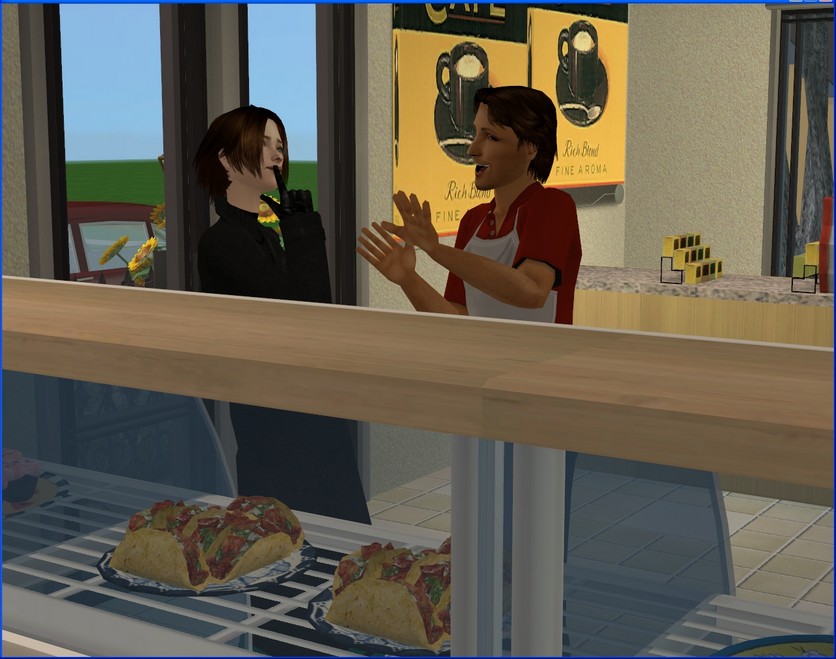 Everyone in the family has been spreading the word, so I'm getting a lot of new faces coming in.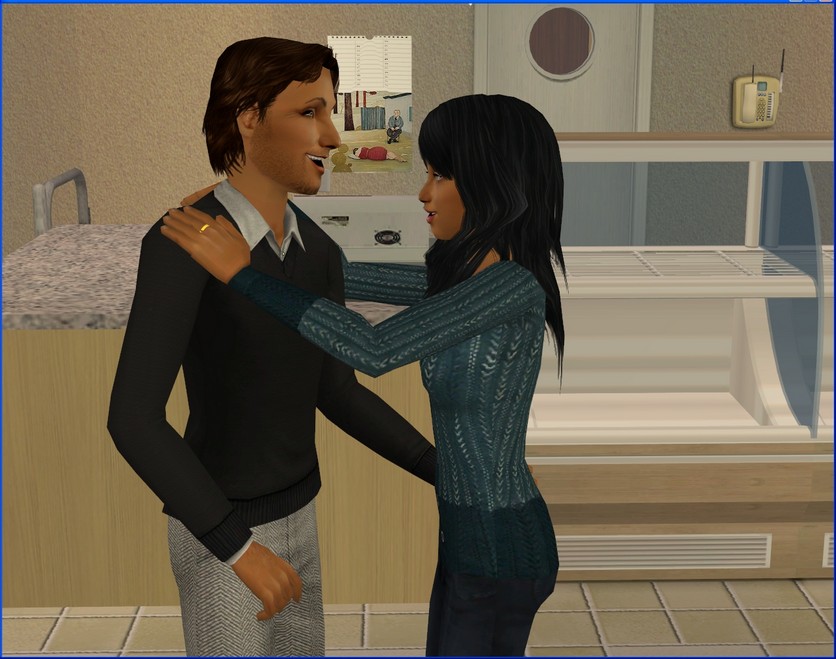 There's still the loan to pay off but it's looking like that won't be as bad as I thought either. I received an offer to endorse a new line of cutlery and earned $20,000 for it, all of which I put towards the loan.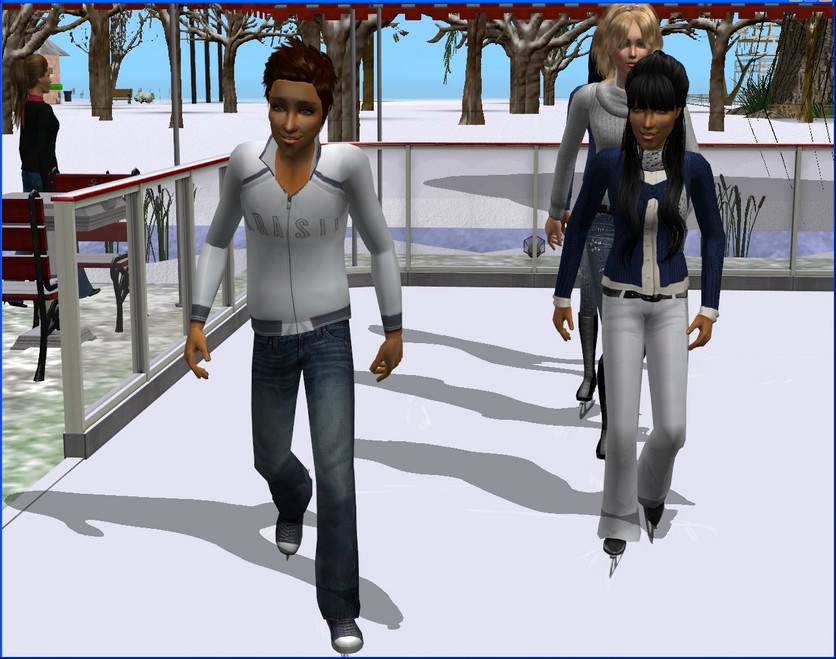 We never had to worry with Nick, because he earned a full scholarship but soon enough, Cara and I will have to start thinking about tuition fees for Anthony and Veronica.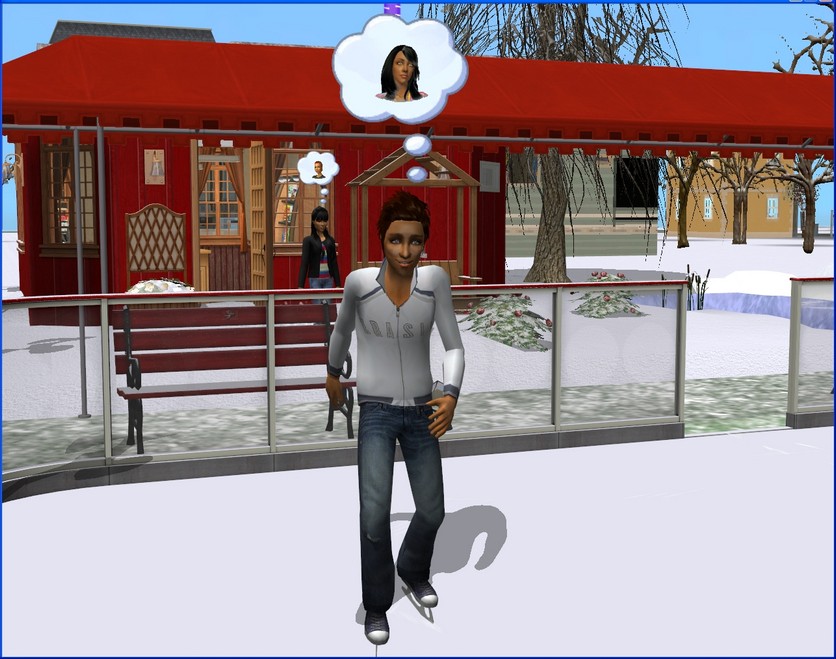 Assuming either of them can keep their minds off the opposite sex for long enough to even get
in
to university!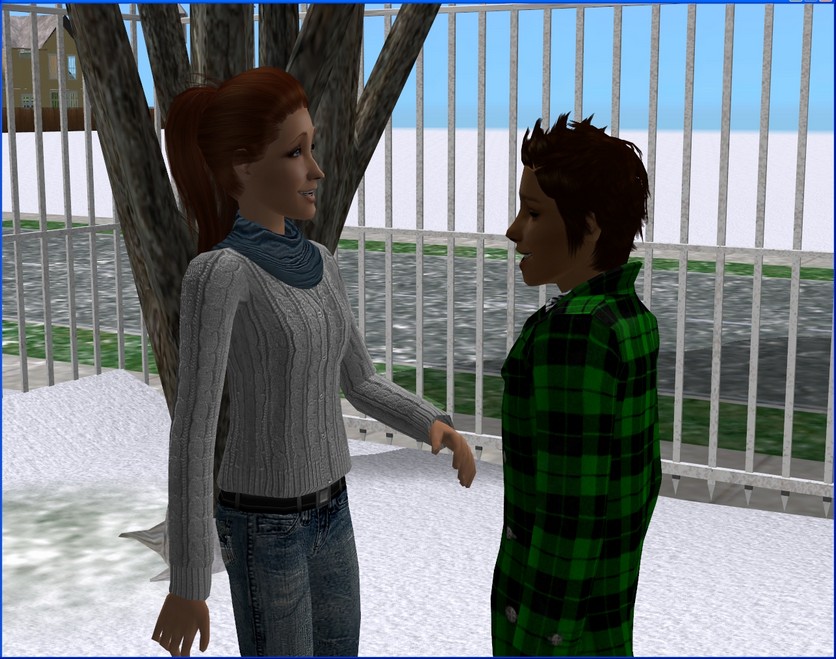 Anthony is completely obsessed with girls right now.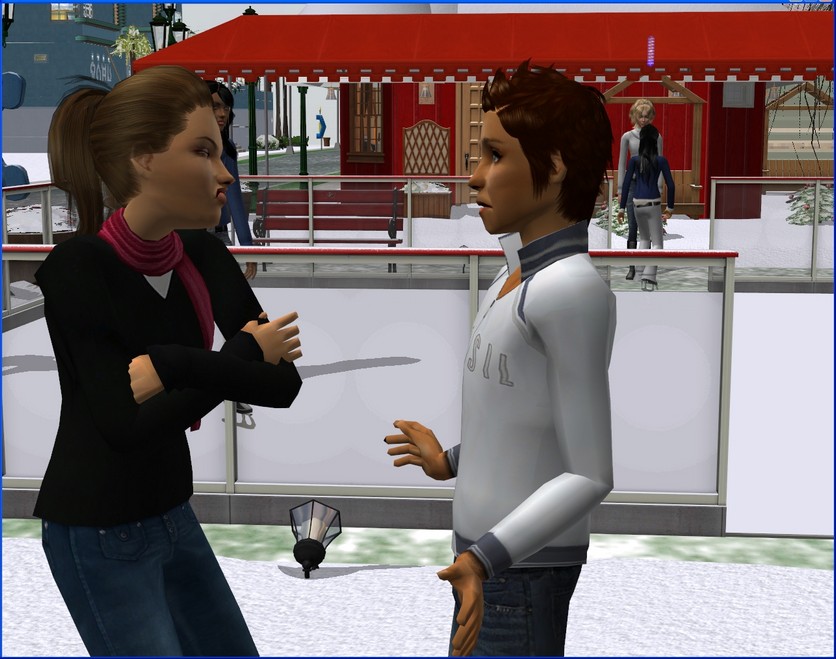 He's always asking his cousin
Lila
to put in a good word for him with some of the girls.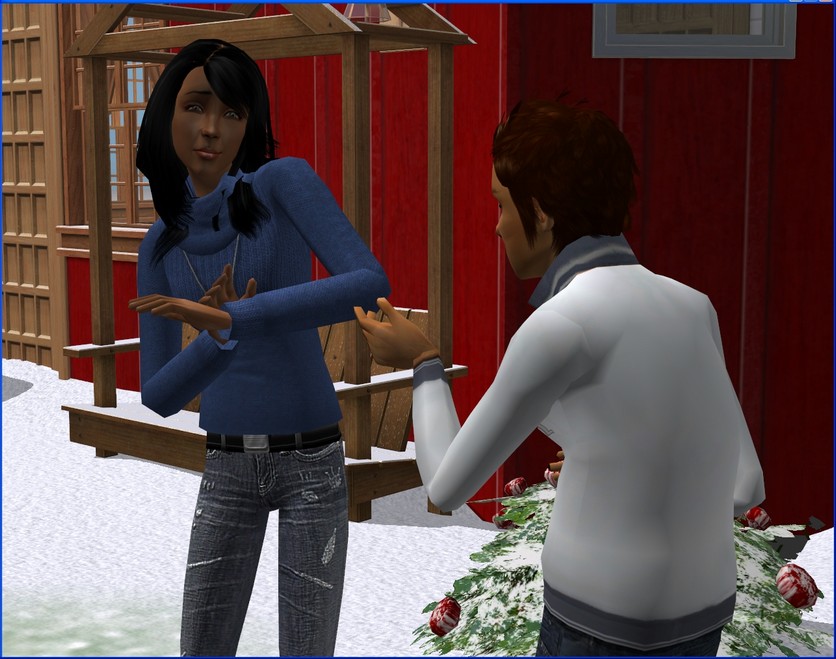 All the girls he likes are much older than him though and aren't interested.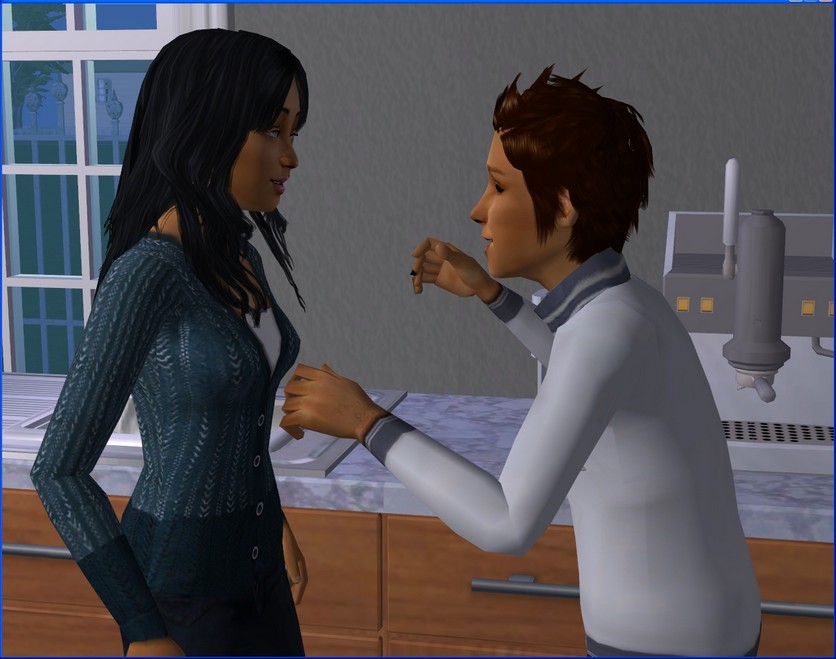 Anthony's not even allowed to date yet anyway. He's asked, we've said no.
Veronica has already asked Cara about going out on dates as well. She thinks she's old enough and responsible enough to handle a boyfriend.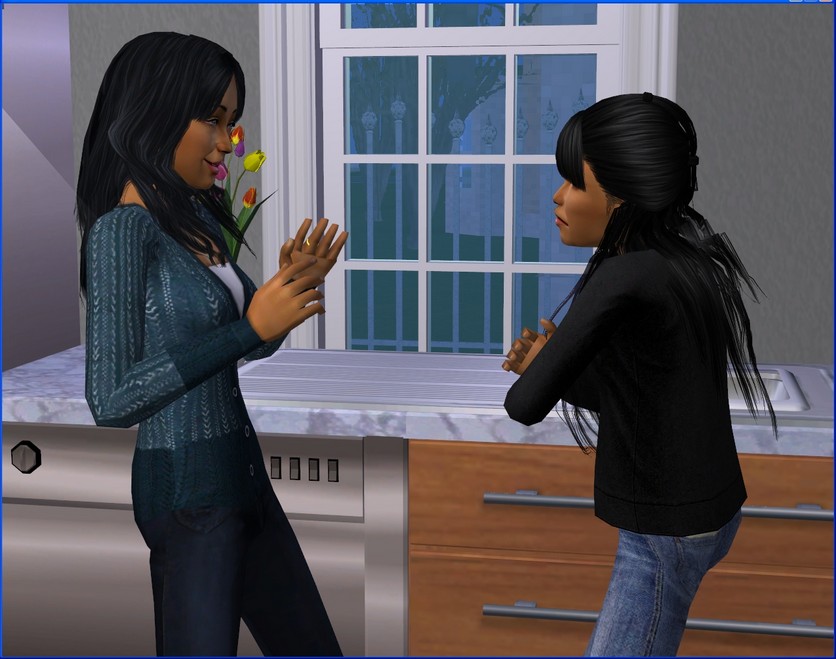 We don't agree, which Veronica thinks is very unfair.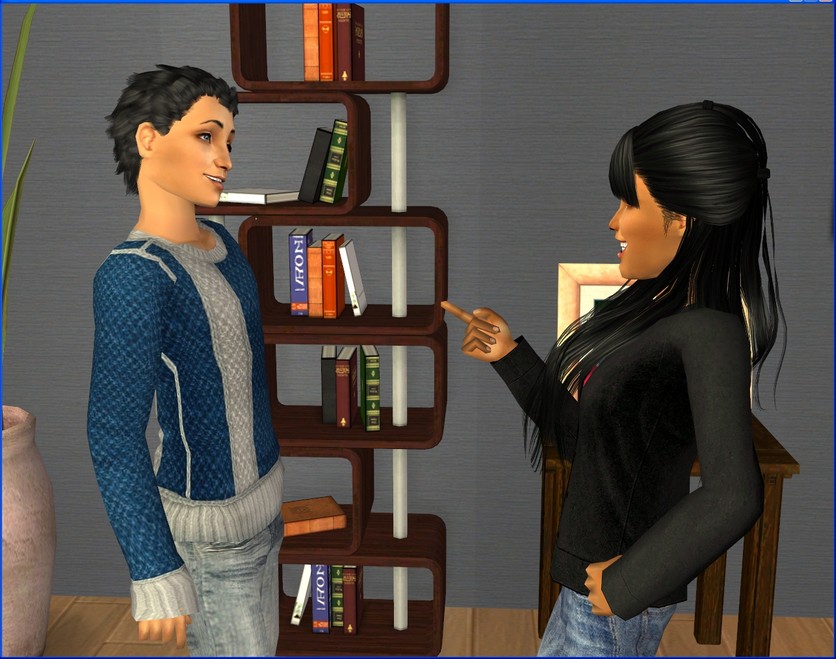 I can only assume Oliver is the boy she's wanting to go out with. She made friends with him at school and he's usually at our house when I get home from work.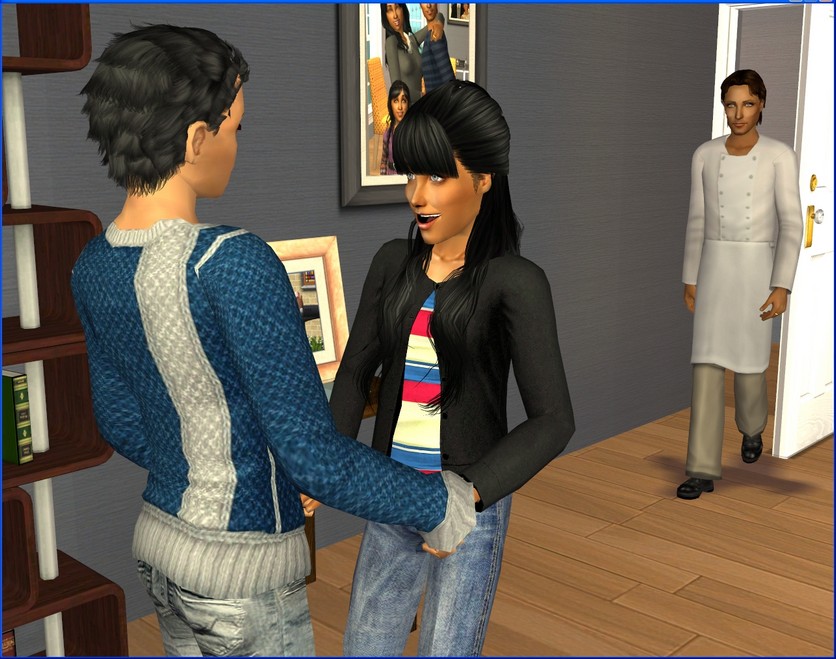 The other day, I came home to them holding hands in the living room. I really hope it hasn't gone further than that.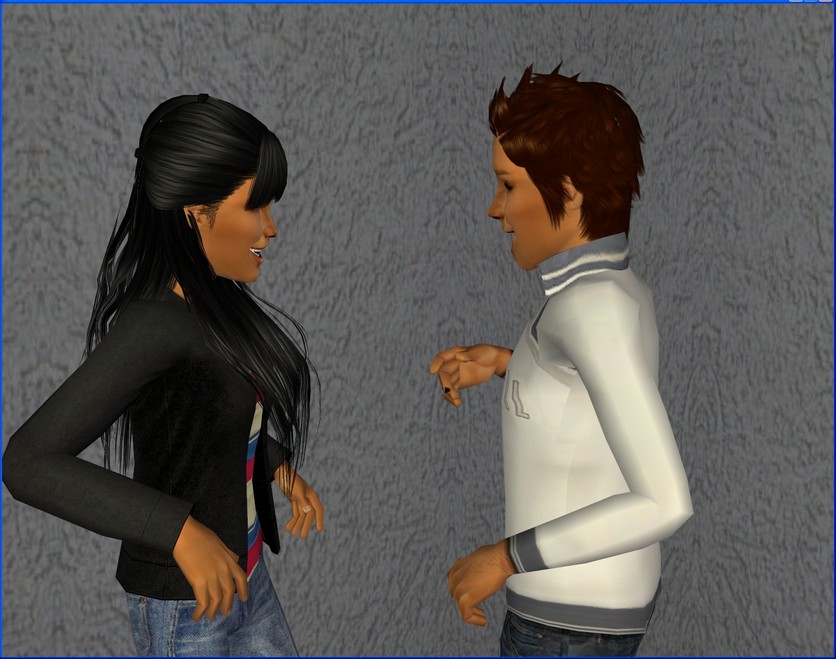 Veronica says it hasn't and Anthony's backing her up. But I don't think he'd rat out his sister anyway.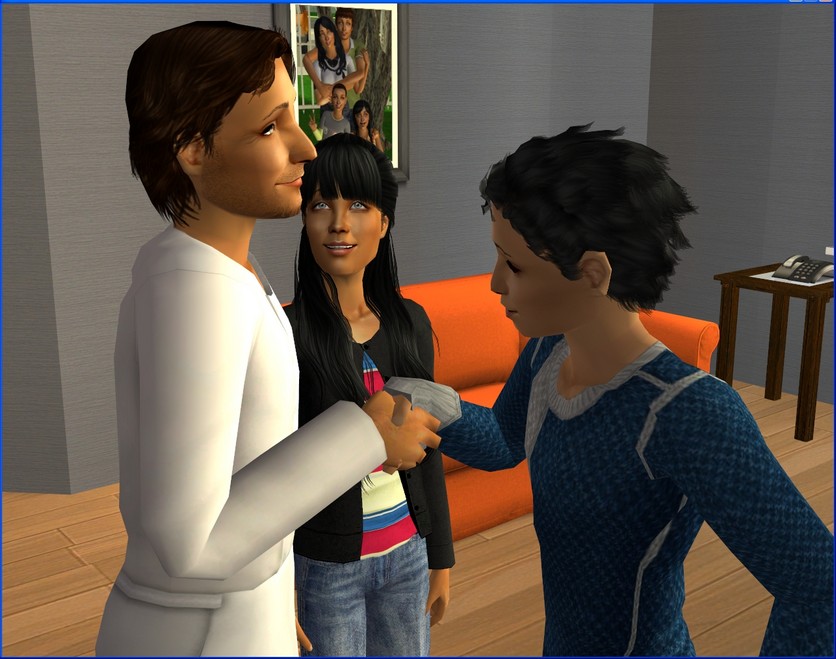 So I just try to make myself visible when Oliver's over and keep an eye on them. I can't watch the kids all the time but I can do my best. I'm not ready for Anthony and Veronica to start dating and I don't think they're ready either.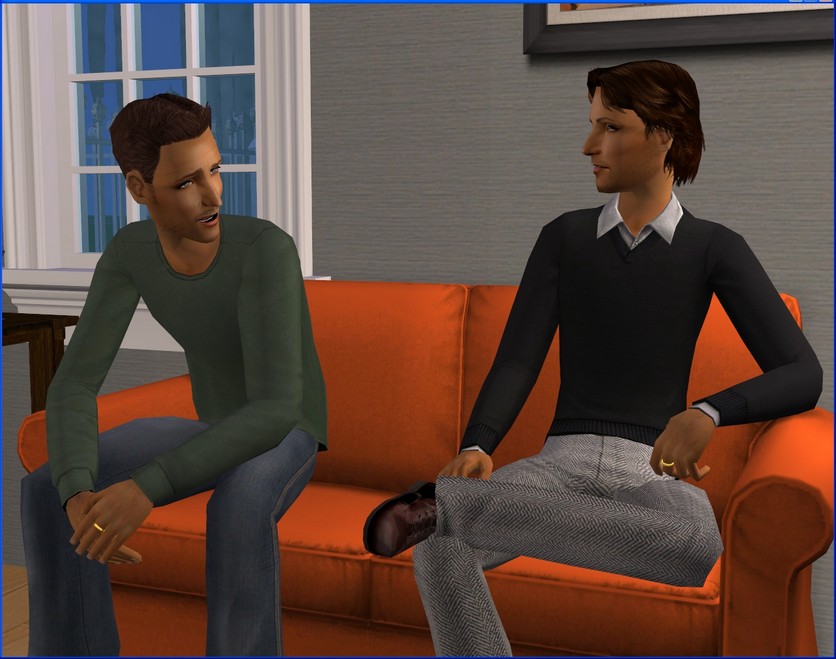 I know all too well
what kids can get up when they're left alone; Abigail and I have Nick as proof of that. And just a few months ago,
my niece Camilla got pregnant
. David's so worried about her.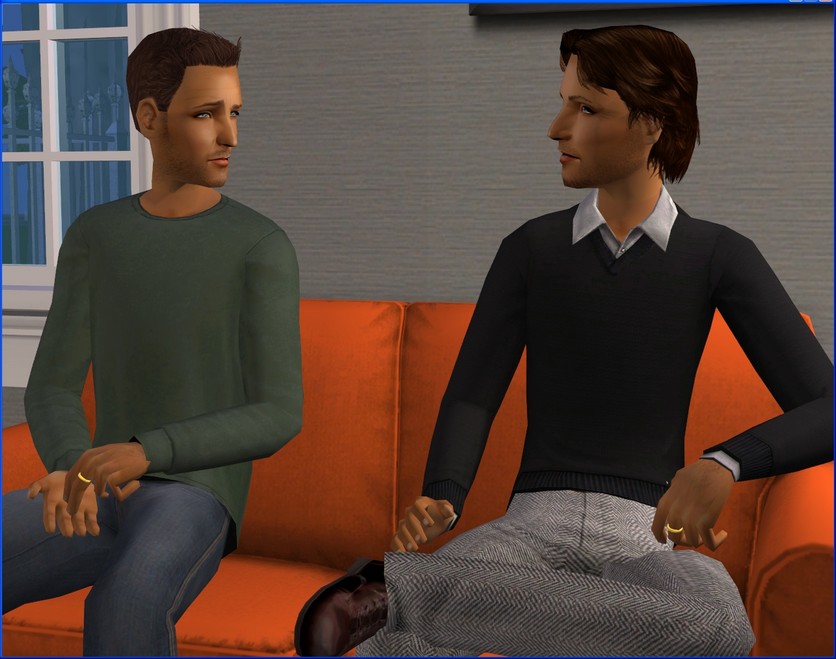 She'll be home with them and the baby for a year and then she'll head off to college. The first time in her life she'll be out on her own and she'll have a baby in tow.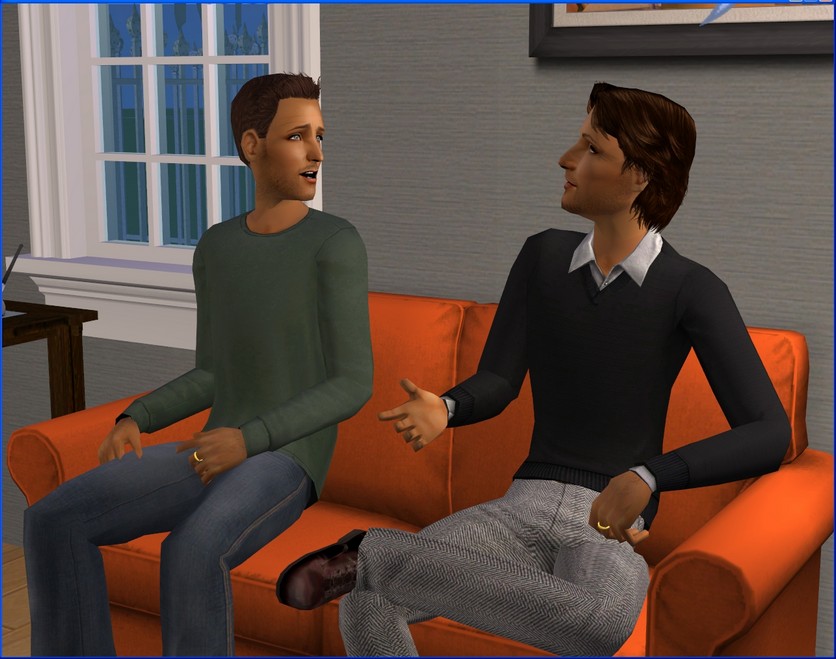 I'm trying to reassure David that Camilla is a smart girl, and she'll have Lila and hopefully her boyfriend
Charlie
to help her out. He's not finding that particularly encouraging, not that I can blame him. None of them really know anything about babies and having a baby at university would be hard even if you did.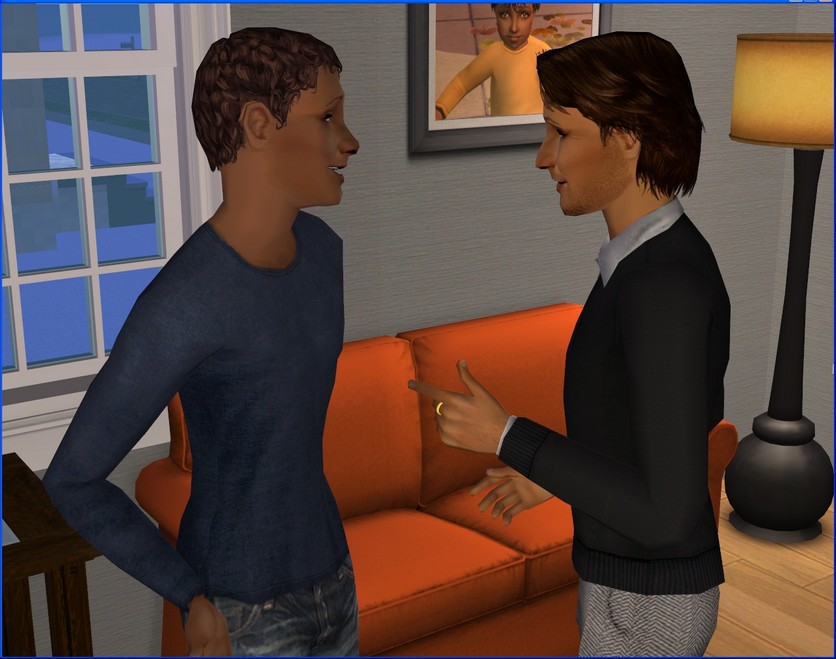 I'm so glad we got through Nick's teen years without too much trouble.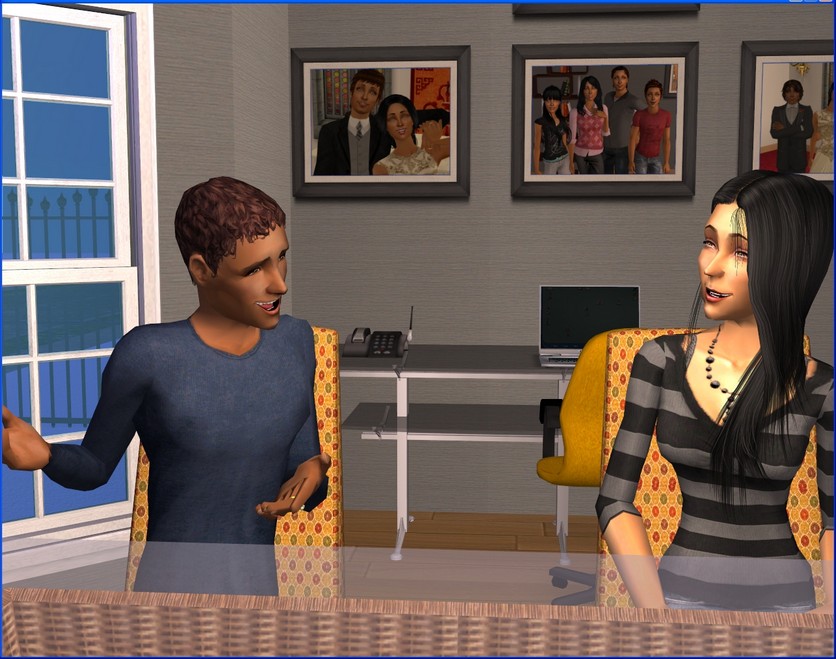 Nick and Sarah
got engaged in January
and we were all so excited for them.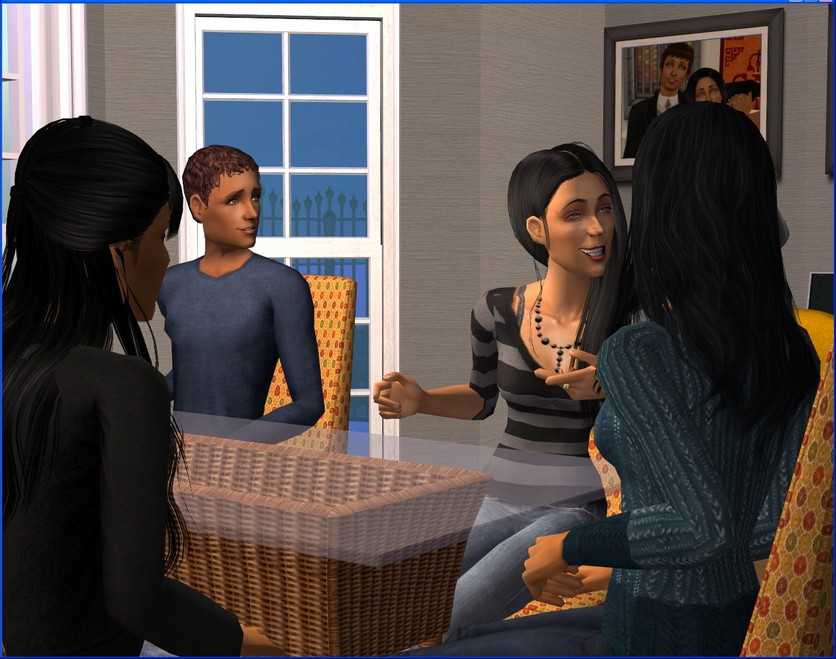 Wedding planning took a backseat after Sarah's mother died suddenly but when we had Nick and Sarah over the other night, they told us they'd finally set a date. The wedding will be in September next year - they don't wait to wait too long, but that gives them enough time to plan without rushing.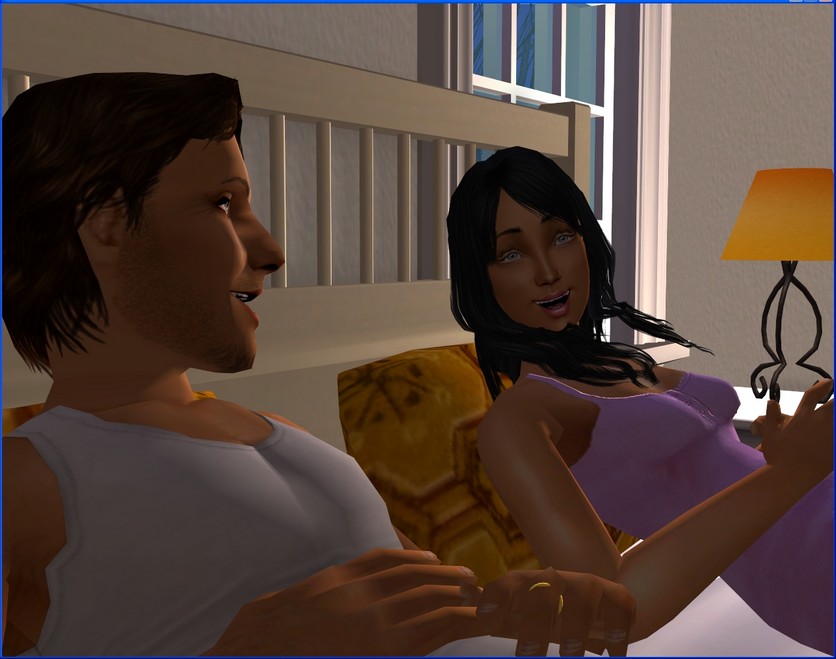 Now that there's a definite wedding date, Cara has taken to teasing me about how I might be a grandfather before I even turn 50. She thinks it's incredibly funny.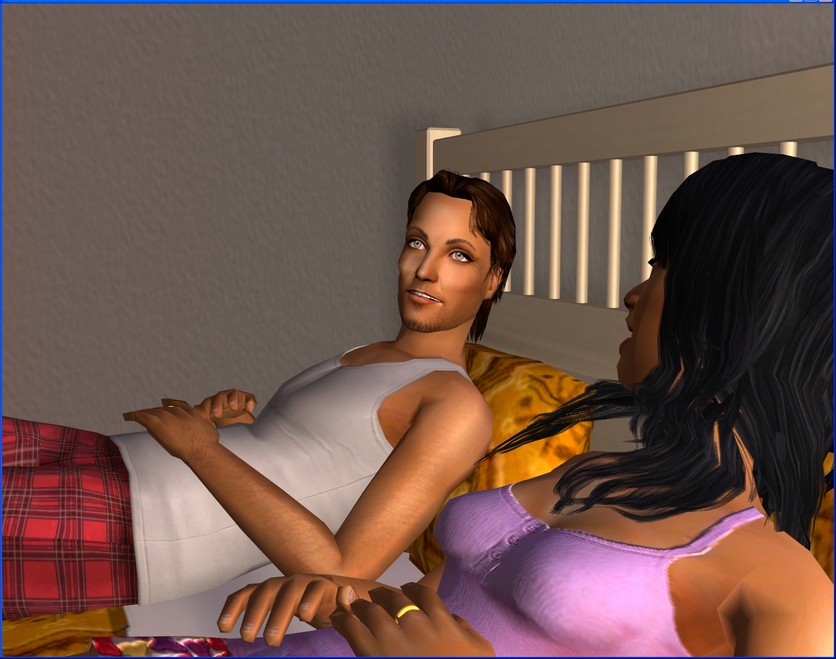 I have to admit, I hadn't thought of that! I don't really feel ready for grandkids yet but seeing Nick and Sarah want to start a family as soon as possible, I guess I should get used to the idea!
Notes:
Title is from Squeaky Fingers by Ted Leo and the Pharmacists.
The reporter came in, pulled out her little notepad and then didn't write a review. The cow! Anyway, Delizioso Catering is now at Level 2 (and is listed in the Sullivan Yellow Pages, along with Amar's photography business). Once Caleb earns a little more money, I'll hire someone to man the espresso bar and put some tables outside.

Geez, what happened to my teens who don't immediately start wanting to date at 12?

It seems to be all that Veronica and Anthony are interested in!

Had I not checked Veronica's ACR token, she very well might have headed up to the bedroom with Oliver because I hadn't turned her woohoo autonomy off.

I think Anthony could be my next Sim to earn free tuition. They need 8 scholarships to get that and Anthony currently qualifies for 6. Nick was the last Sim to do that (he got 9 scholarships, if I remember correctly) and I think it'd be so cool if his little brother pulled off the same feat. Veronica is Knowledge/Romance but her Romance side is taking over right now, though she's still skilling quite a lot as well.