Round 29: May 2029 (Autumn)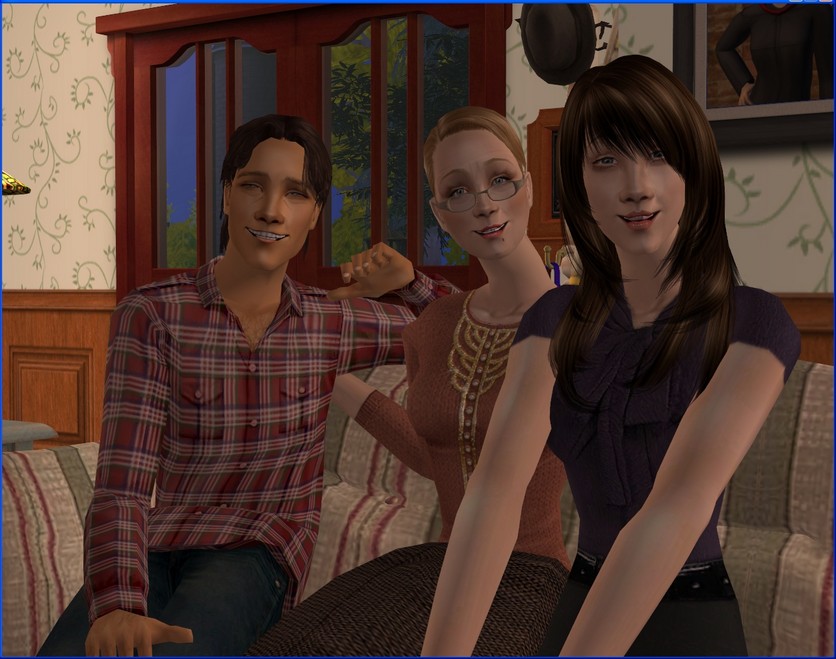 Narrated by Claudia Kirby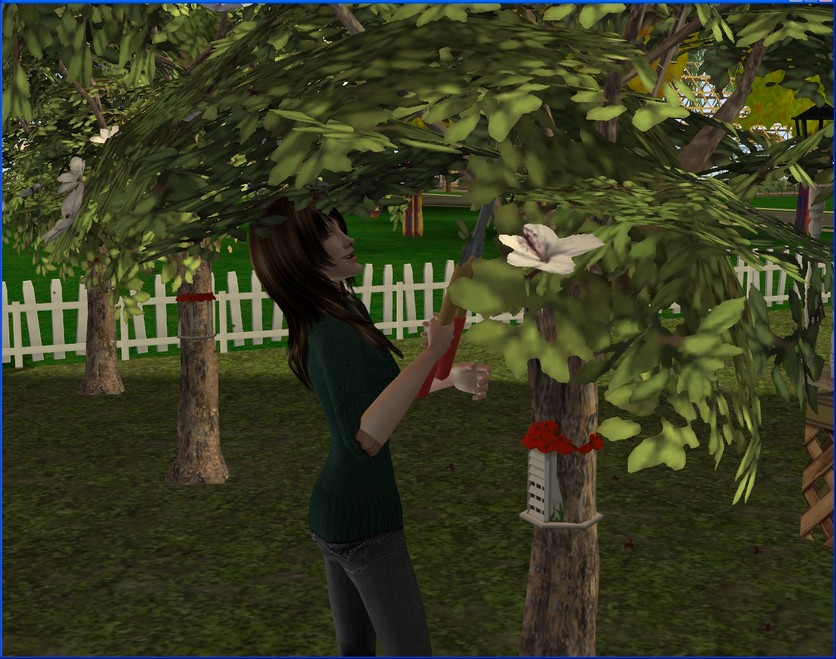 I am just loving living on the farm again. I missed it so much when I was away. It's been too long. As soon as I get home from work, I throw on my jeans and head outside.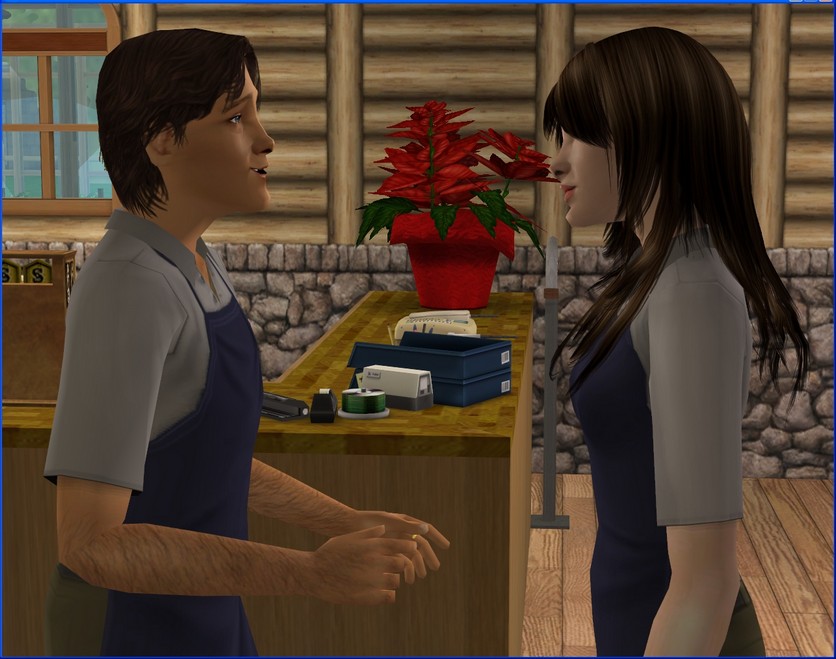 Eventually, the market will be solely my responsibility. Dad is already talking about retiring and he's not even 60 yet.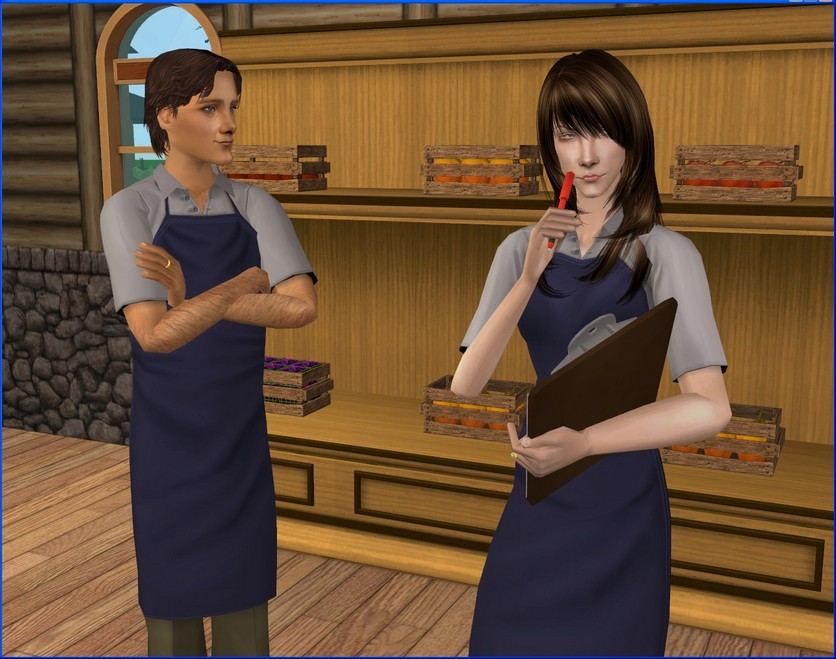 I'm currently being trained in all aspects of the business, so I'm ready to take over as soon as I can.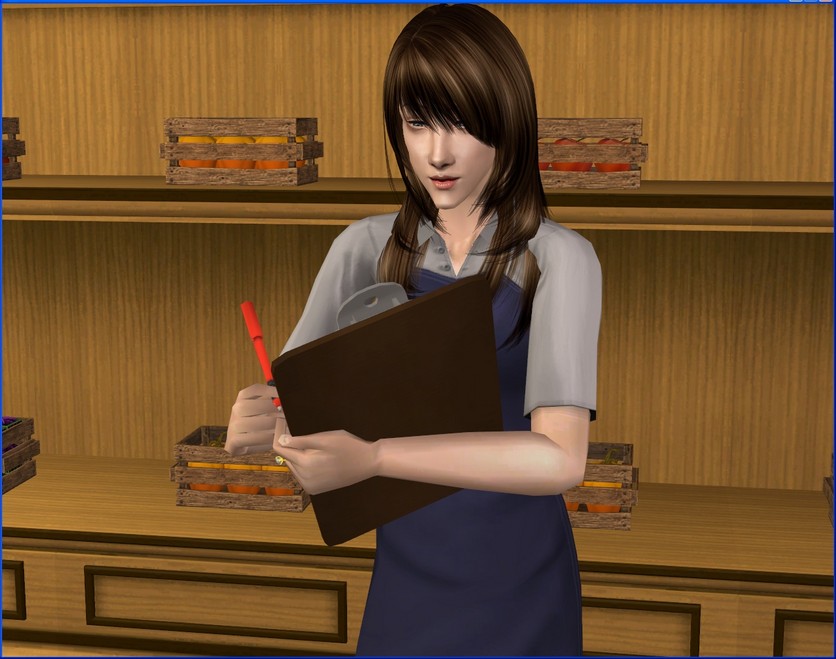 It's harder than I thought. Restocking inventory is a chore. I've never really been a maths person.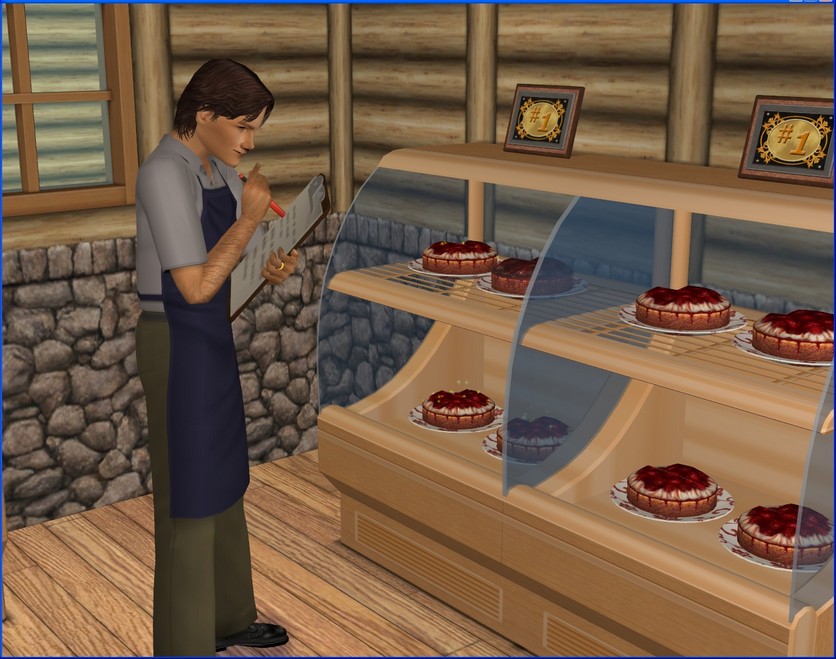 But Dad never has been either and he's managed okay, so I'm sure I'll pick it up.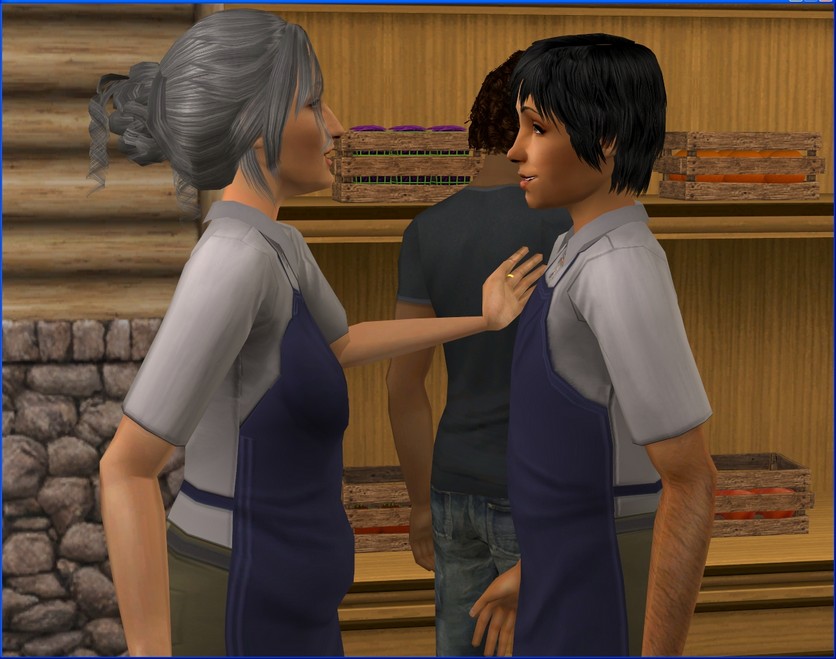 And fortunately, I won't be on my own with it, even without Dad.
Arianna
is our manager and her grandson
Edward
started working with us this year.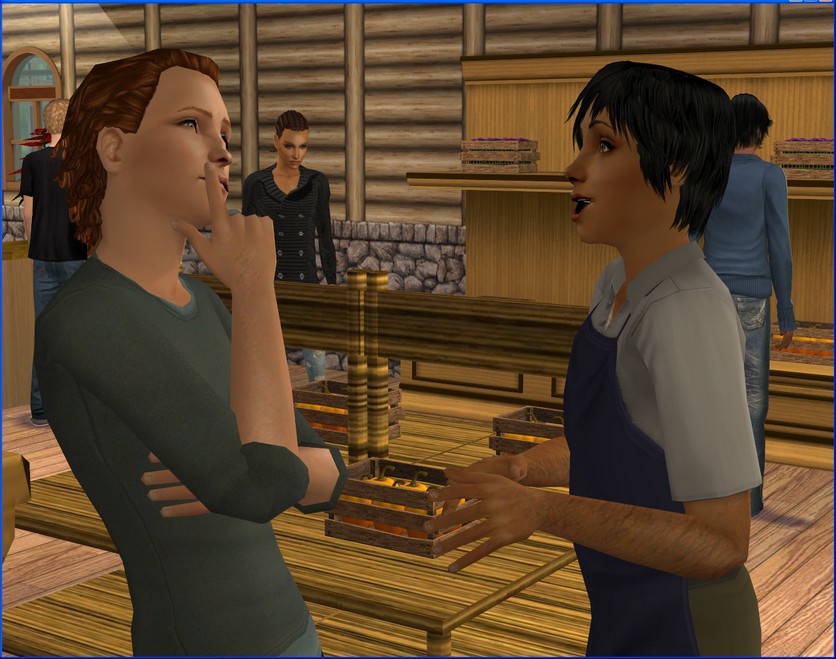 Edward's only young but I hope he sticks around long term. He's a great salesman.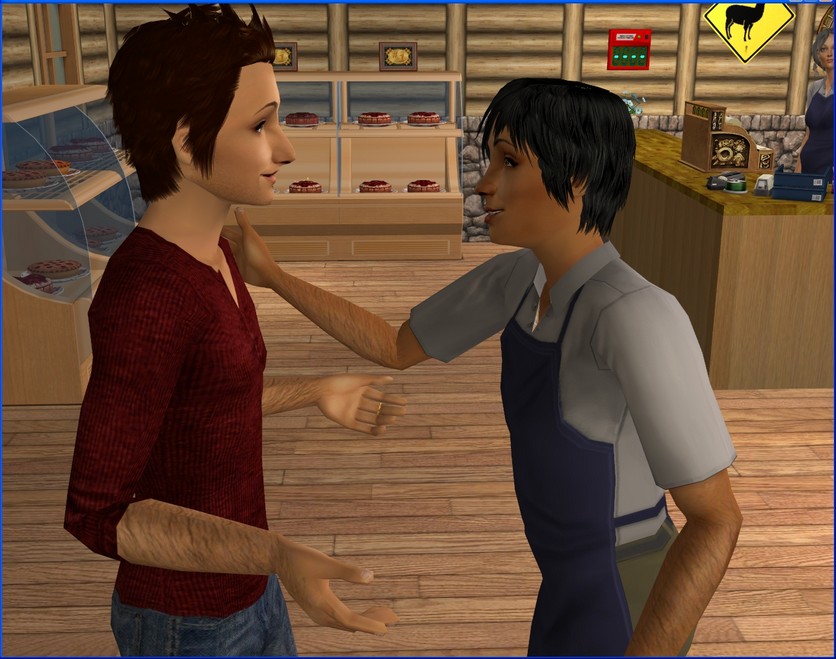 He even convinces Jacob to buy stuff, even though he could get produce for free from his mother anyway!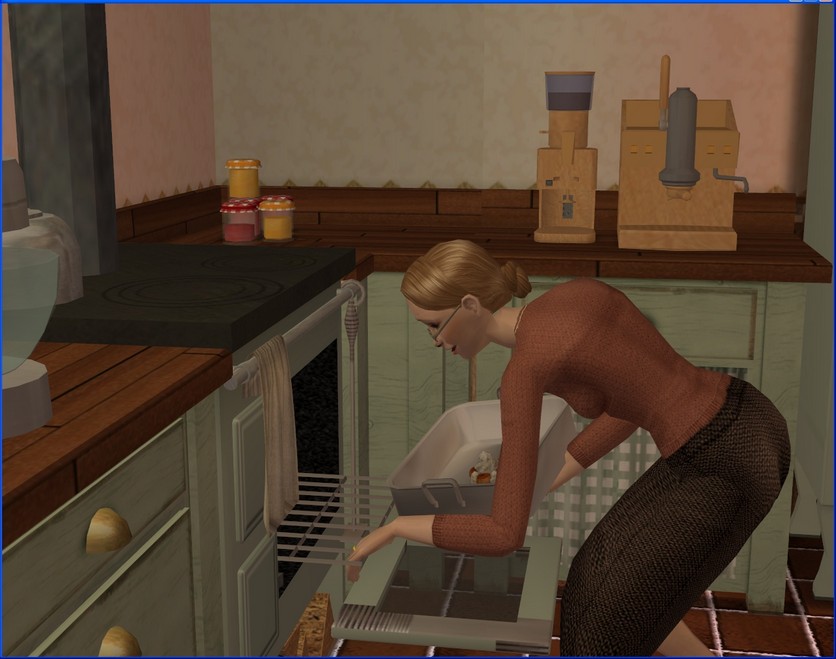 Mum is busy keeping up the market's stock of pies but she's now branching out into other desserts too.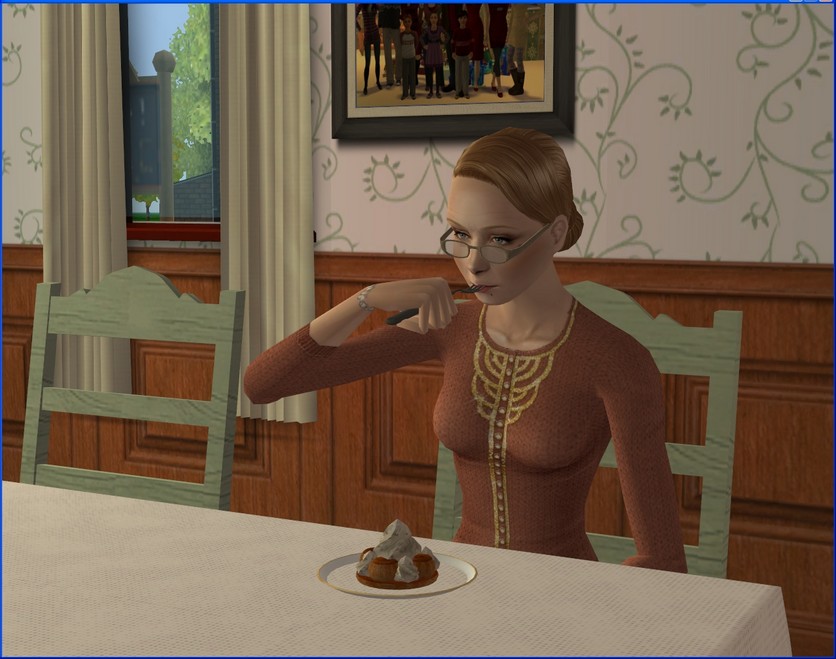 She's been sampling a lot of the merchandise too. I'm amazed she's still so slim!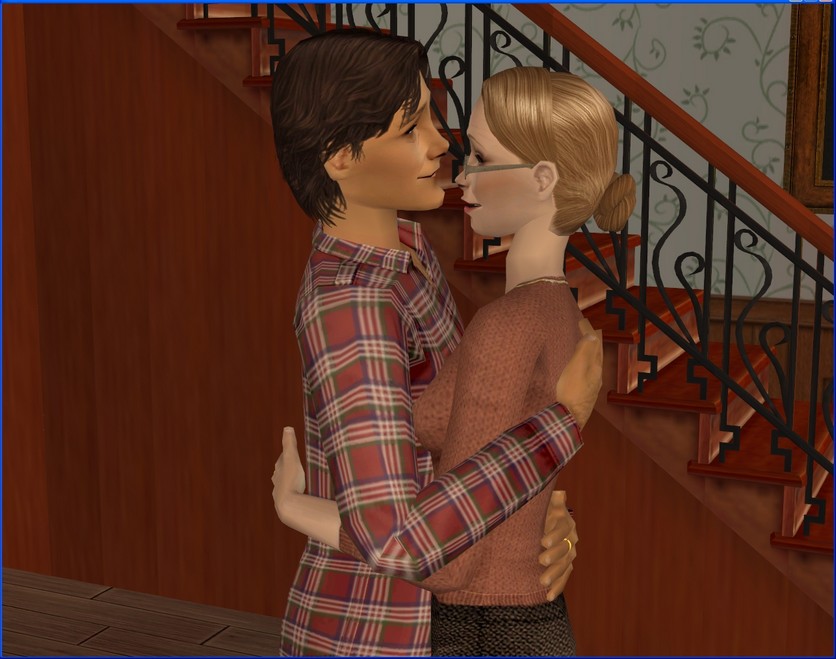 Things have changed around here since I was a teenager. My parents seem to be all over each other every time I turn around, which is definitely
not
what I remember!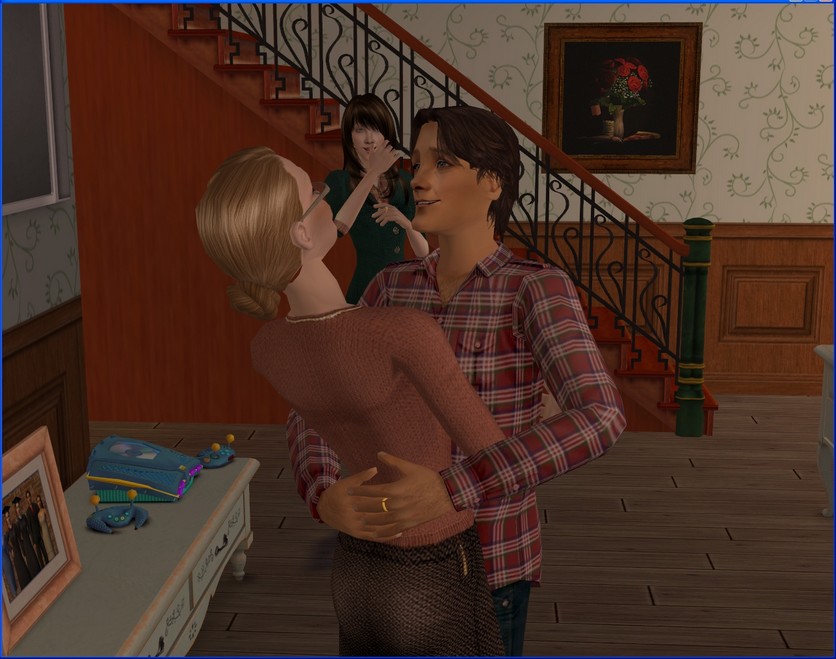 I find it more funny than anything else. Not so much because of Dad but because of Mum - she's so straight-laced most of the time.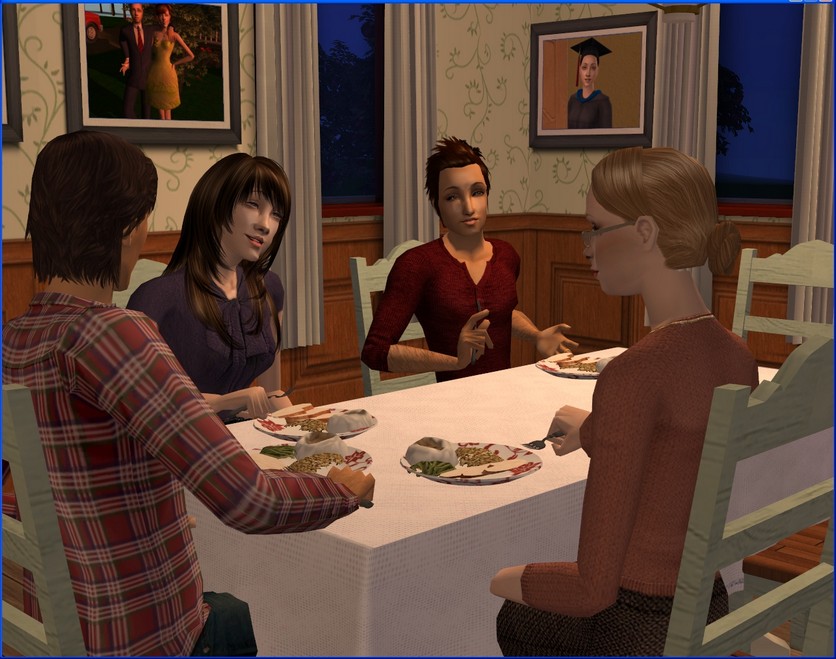 I wasn't sure what it would be like living at home again, with Mum being the way she is, but I've been pleasantly surprised so far.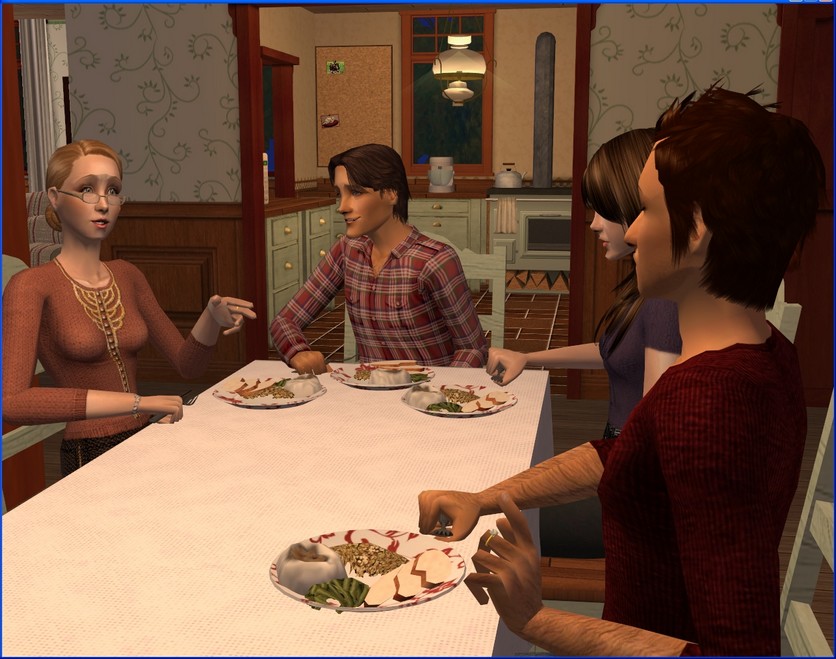 I thought she would really be pushing for this wedding once she found out Jacob and I were engaged but she hasn't been. She seems happy enough for us to wait until May, as we've planned.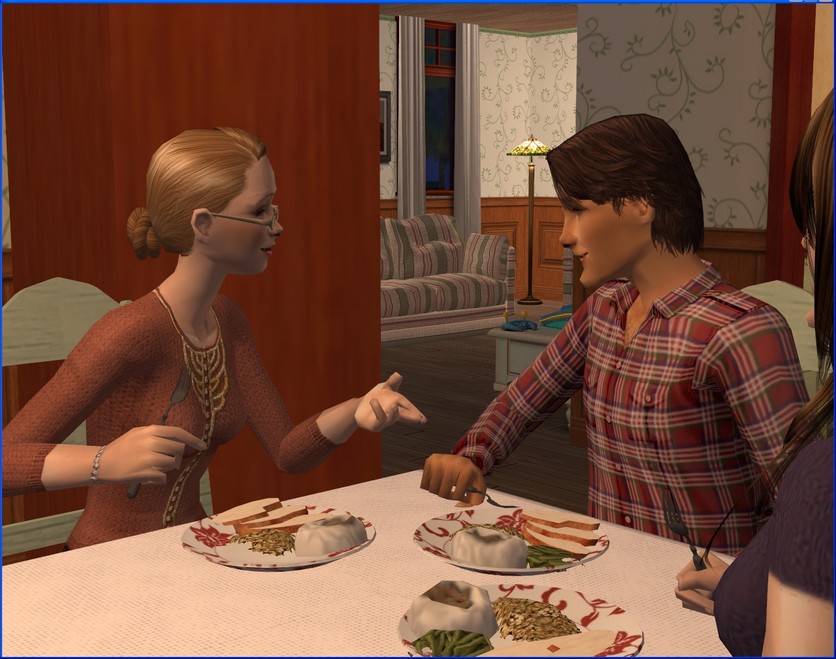 Mum is just a little bit more relaxed now, thank goodness.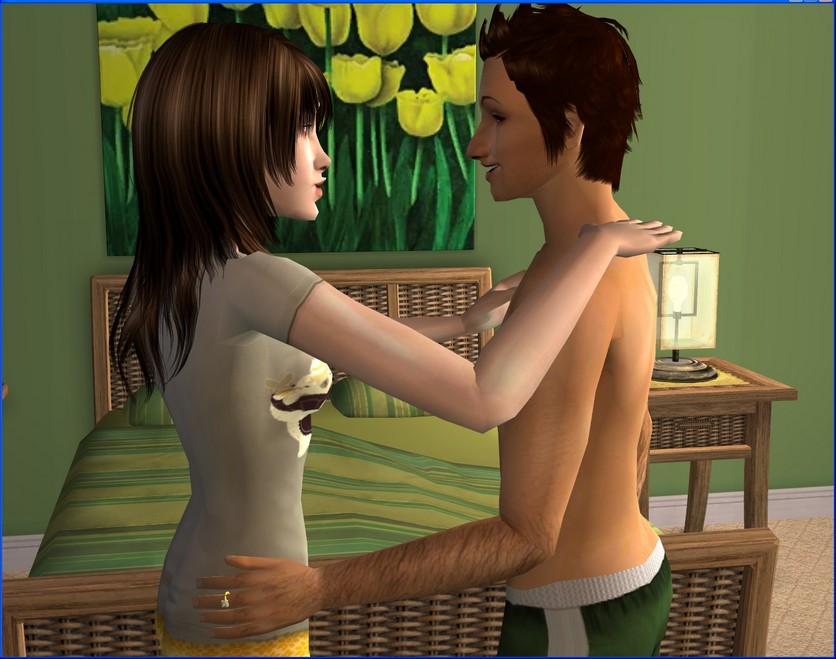 I thought she would at least tut at me the first time Jacob stayed the night here but she barely raised an eyebrow. She's always really liked Jacob, so that works in his favour.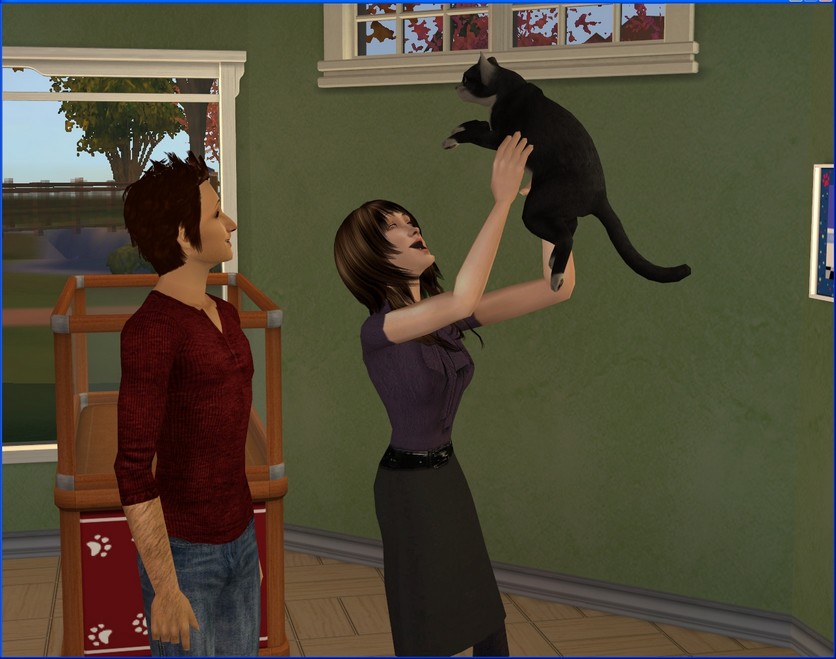 The house hasn't felt quite like home without any pets around, so after work one day, Jacob and I went to pick out some new members of the family. We came home with Taffy...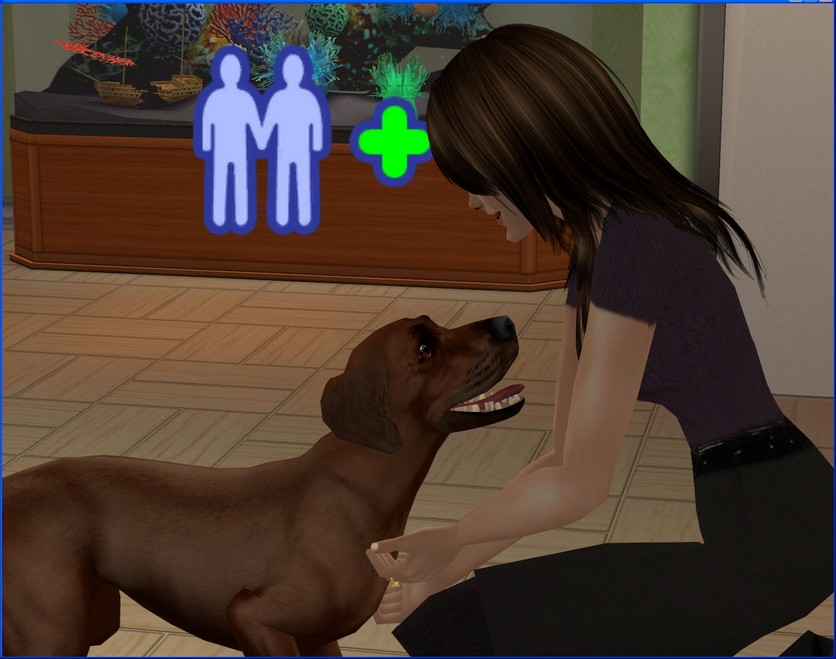 ...and Sadie.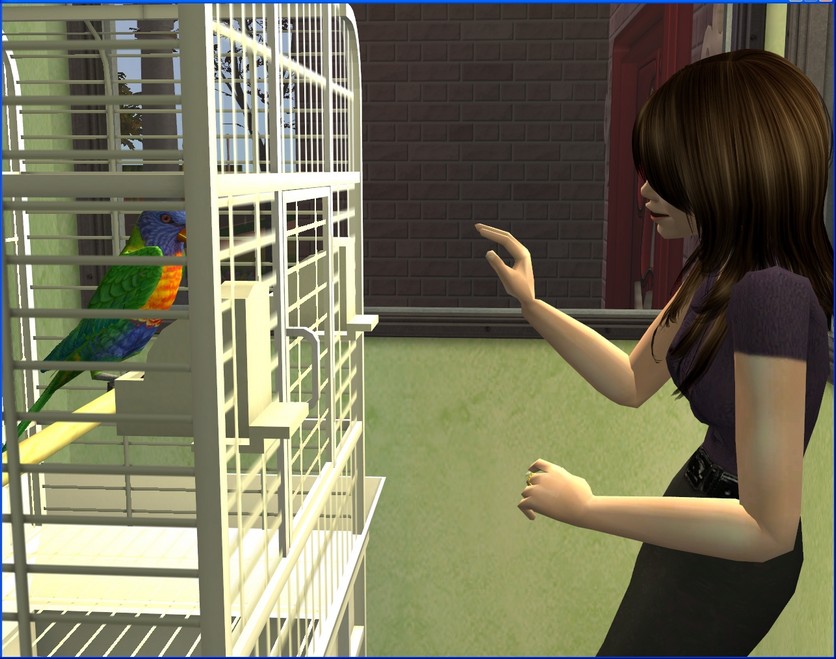 It was a good thing Jacob to rein me in, or else I would have ended up bringing them all home.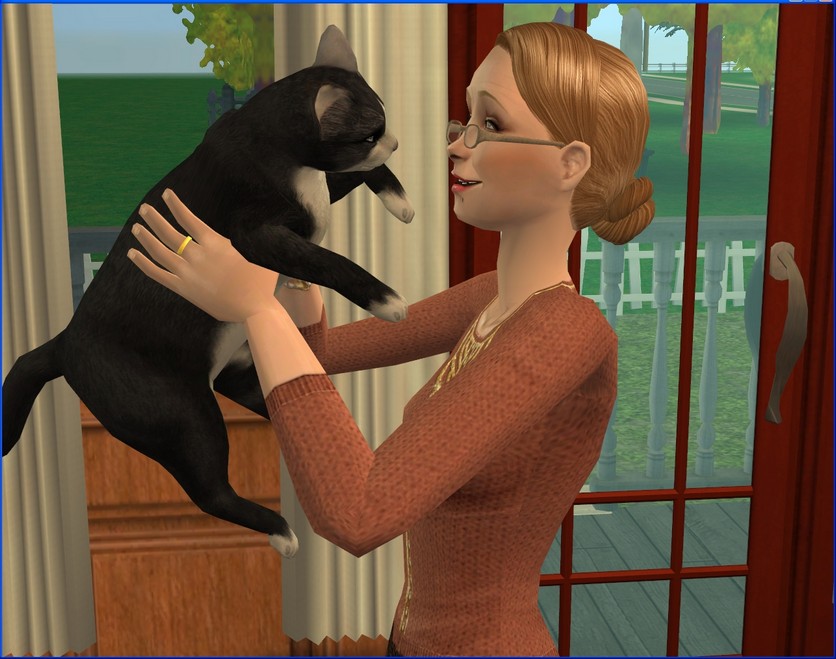 Mum adores Taffy.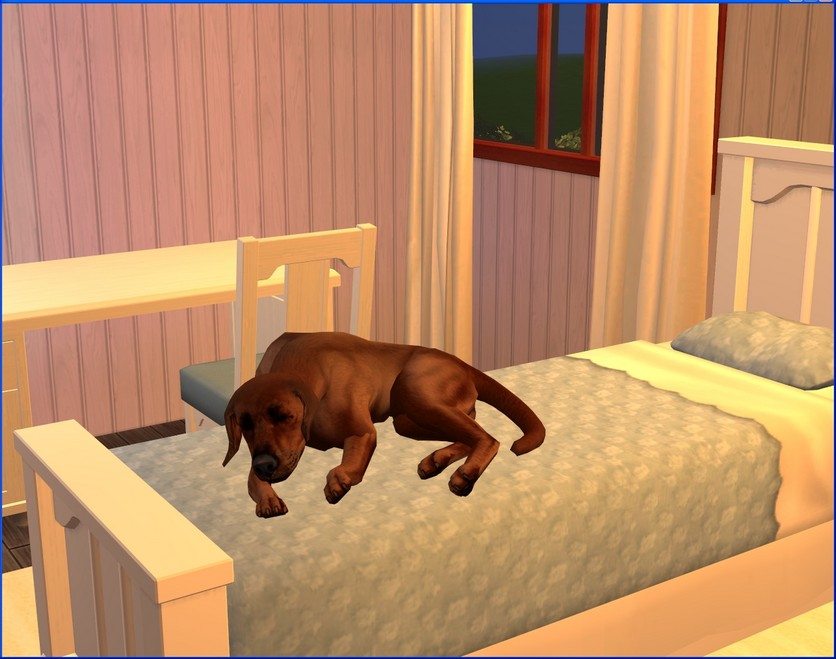 She is not as keen on Sadie, who's taken up residence on
Rebecca
's old bed, despite Mum's efforts to coax her into the dog bed we got for her.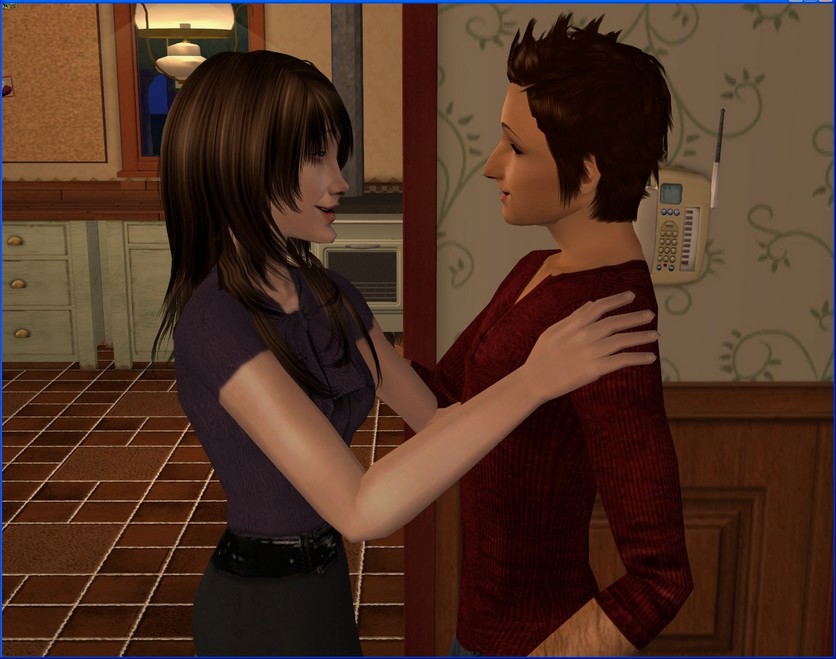 We love them both though, and the cat and dog are about as close to a family as Jacob and I will get within the next couple of years.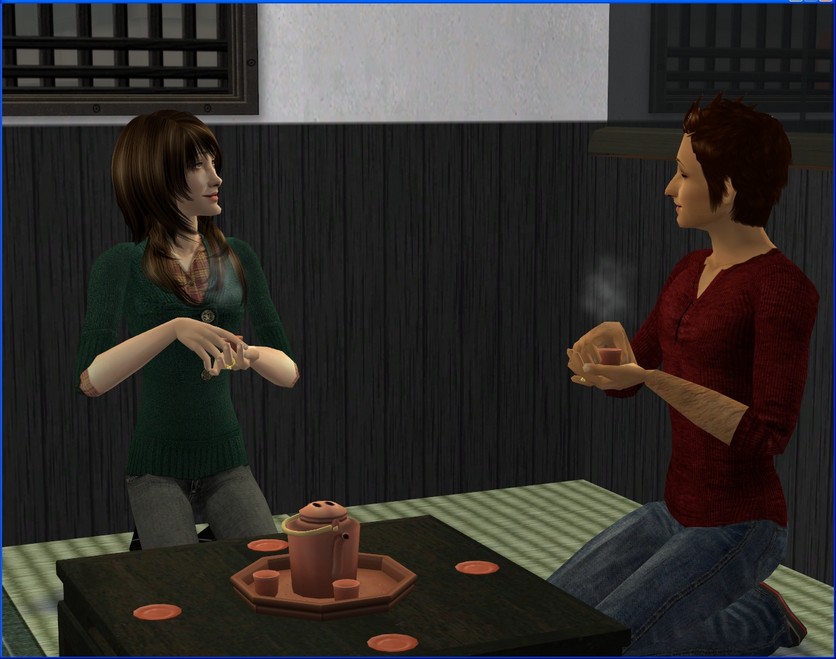 Jacob and I are both thinking about starting a family but we're not sure when that will be. Sometimes I want a baby right away and sometimes I think I'd like to wait a couple of years.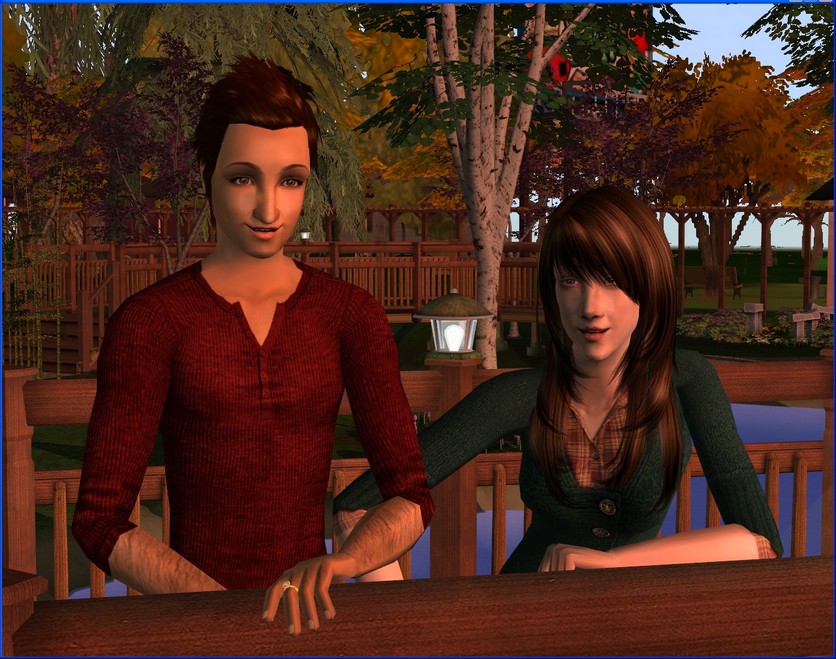 We haven't even really started planning the wedding yet. We're just enjoying our engagement for the time being.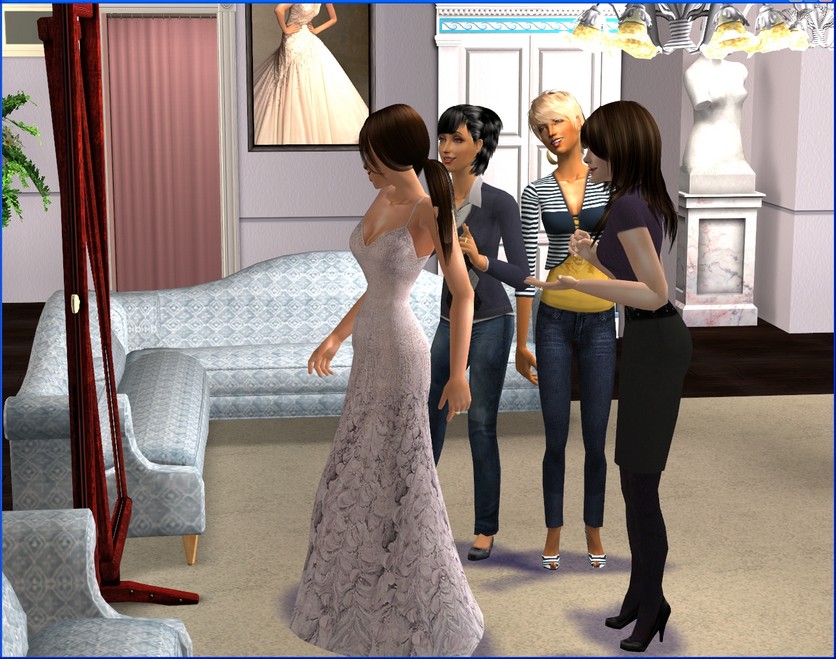 It's really tempting to start planning everything now, especially seeing I'm spending so much time doing wedding-type things already. Josie asked me and Patience to be her bridesmaids and we're in the middle of a dress hunt right now.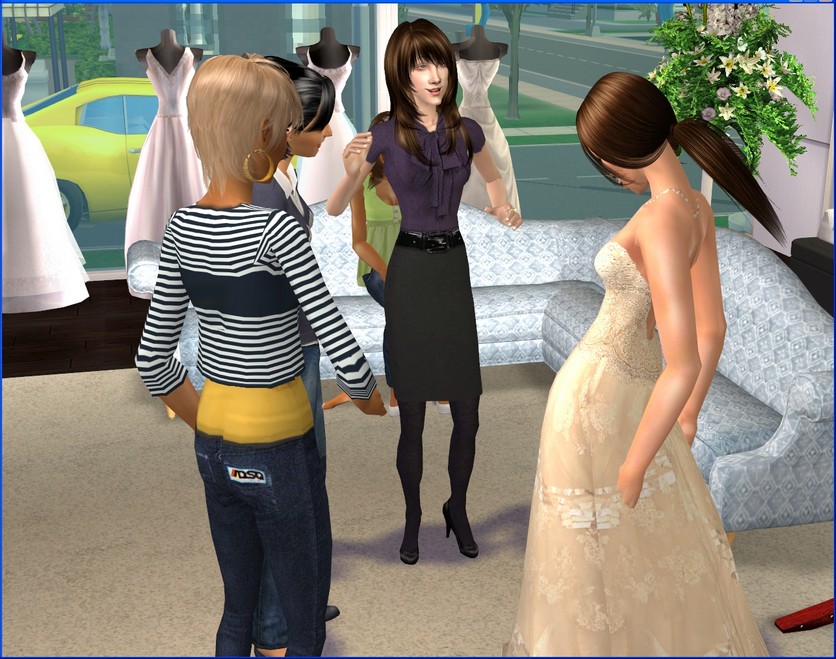 We've been very enthusiastic about pretty much every dress Josie has tried on, but she is
so
picky!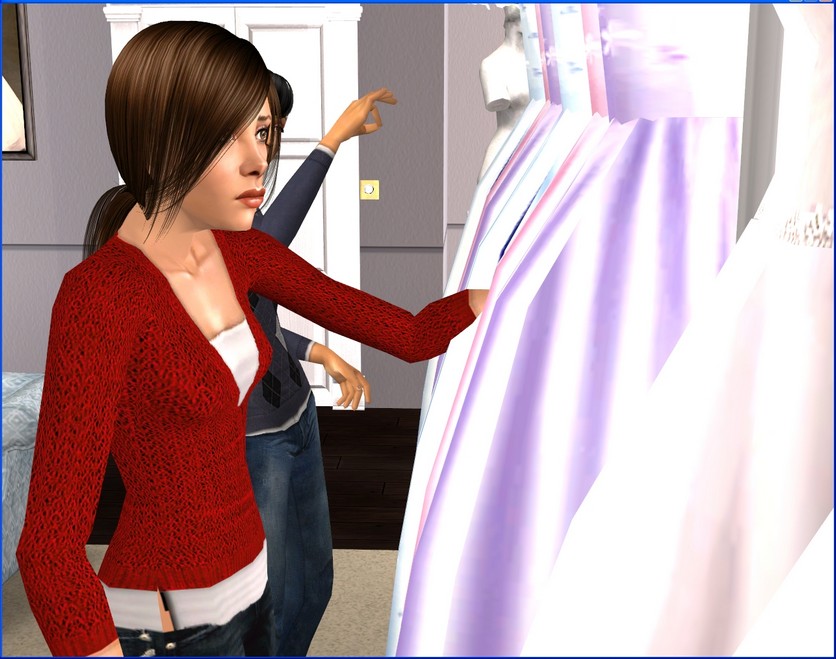 We've gone through racks and racks of dresses and Josie has proclaimed them all "ugly" or "not me".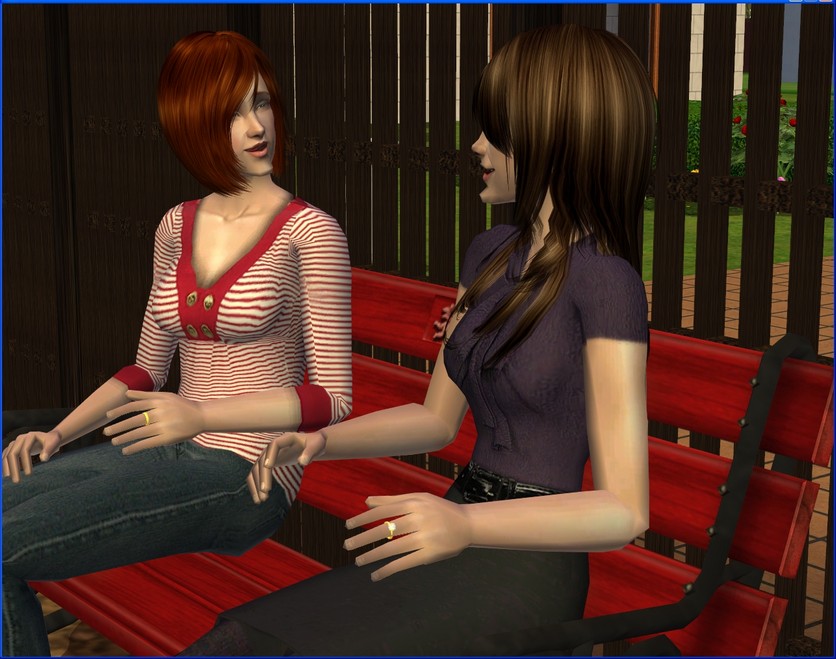 Victoria isn't one of Josie's bridesmaids, so she's been a bit out of the loop on all the preparations.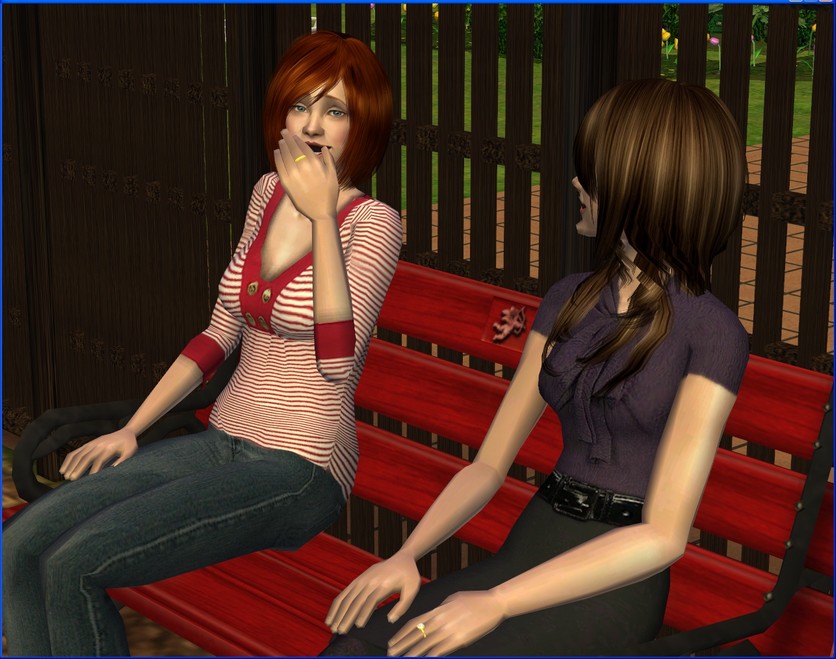 I've been sharing the news with her, of course. Victoria finds it all incredibly funny. I guess it is - it's basically exactly how we both expected Josie would be as a bride.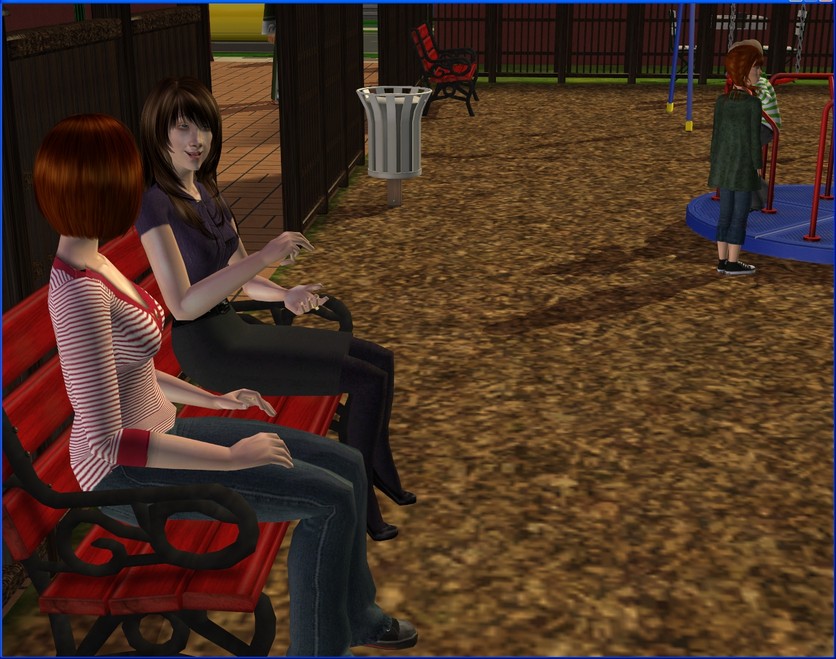 When I start my own planning, I hope I can be a little more laid back about the process than Josie!
Outtakes: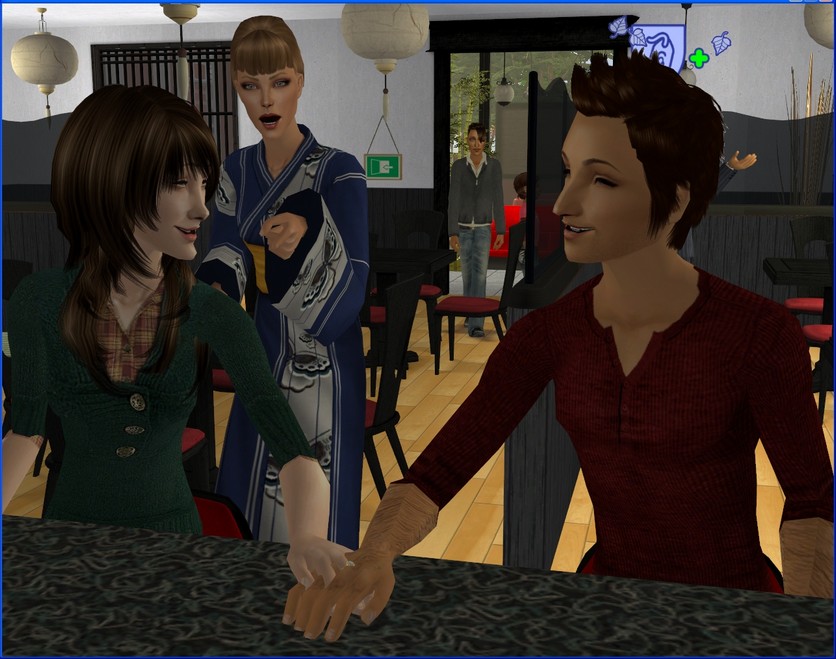 Has anyone noticed some seriously bitchy wait staff at their restaurants?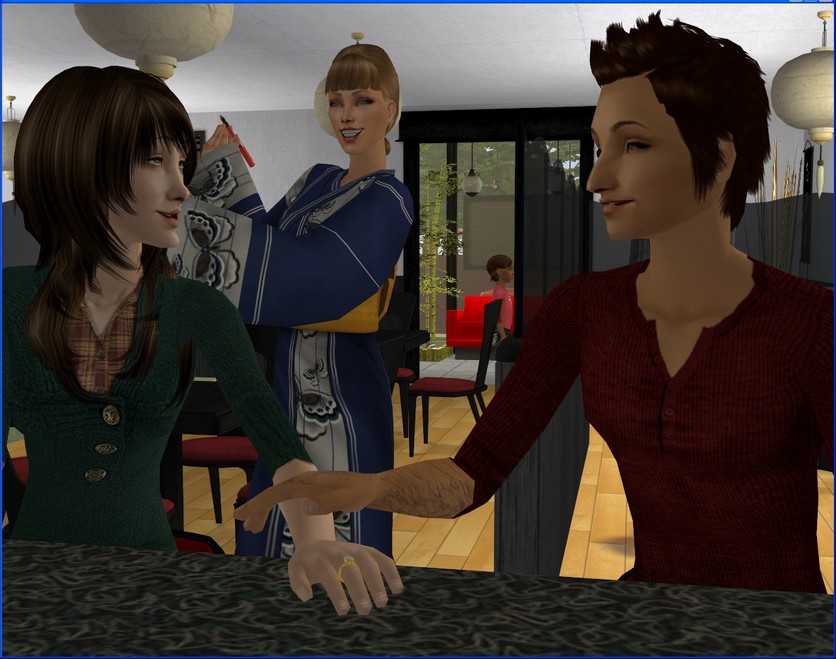 This one has issues. It's no wonder though; she's still in townie limbo, even though she's slept with Amar, Emil and even Adam (when he was very young, pre-Athena).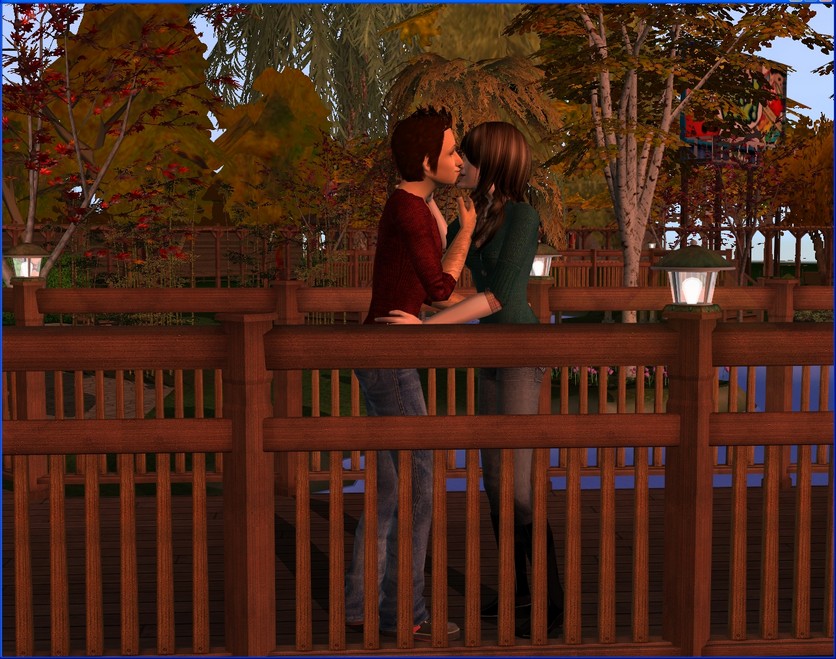 This is a park where I have done quite a few weddings (the first one that comes to mind is Anna and Emil's) but I don't think I've ever taken Sims there in autumn and at sunset. So pretty!
Notes:
Title is from I've Been Waiting by Matthew Sweet.

Megan and Trent got too used to their empty nest; every time I left them alone for a while, they'd be on the couch woohooing! Didn't matter if Claudia was home or not, they'd just go for it. Very surprising behaviour from Megan!

Apart from multiple romantic wants for Trent, Megan's main concern in life is now, apparently, cake. I was having her bake like crazy to stock the market and she kept rolling up wants to eat what she'd made. Sims don't seem to like it when you make them cook and then don't let them actually eat what they make!

I've picked everything out for Josie's wedding now and have even nerdily put the objects I need in her inventory. I think everything will come together nicely.

I just realised the second dress Josie tried on was also her grandmother's. Xanthia was not nearly so picky. ;)