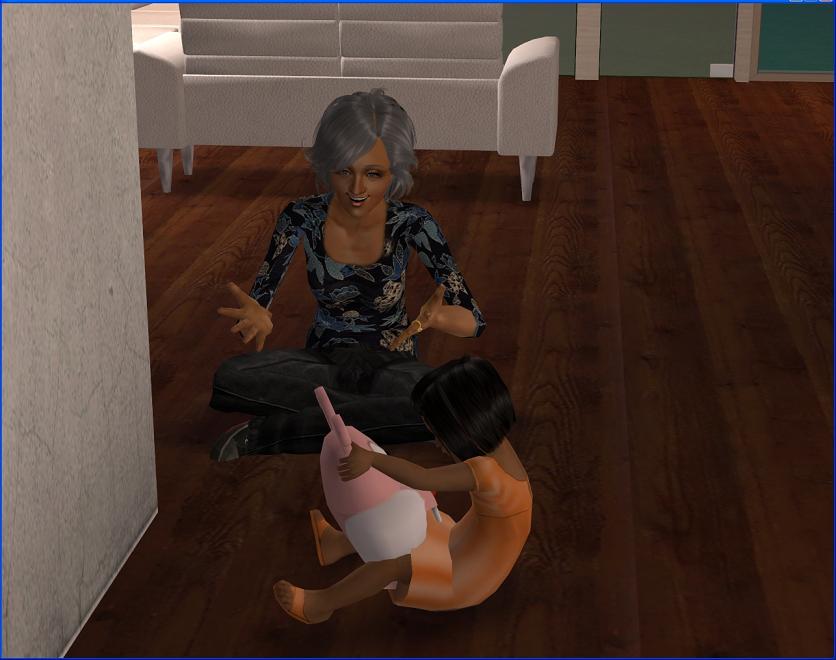 Linnea Lane
got a very early morning call from her son
Luc
and rushed over to babysit
Ruby
. Luc and
Asha
need to rush to the hospital.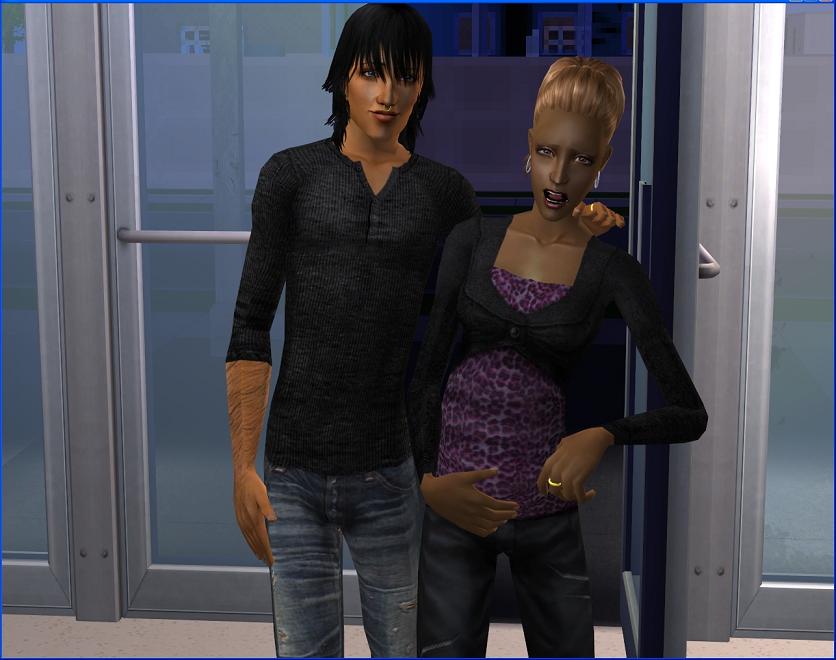 Baby Lane is about to enter the world!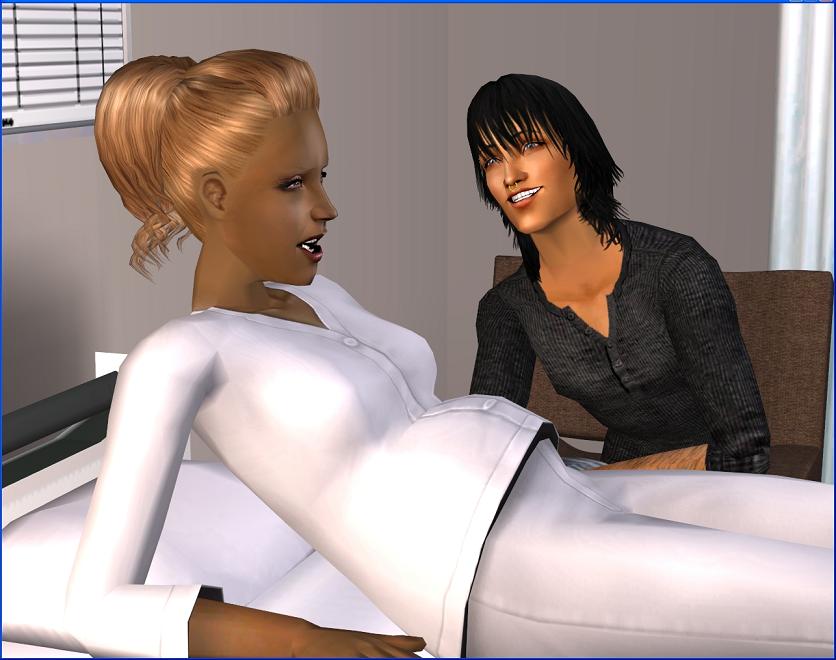 Asha isn't sure what's currently more bothering her more: the pain she's in, or the fact that Luc doesn't seem at all concerned about the pain she's in.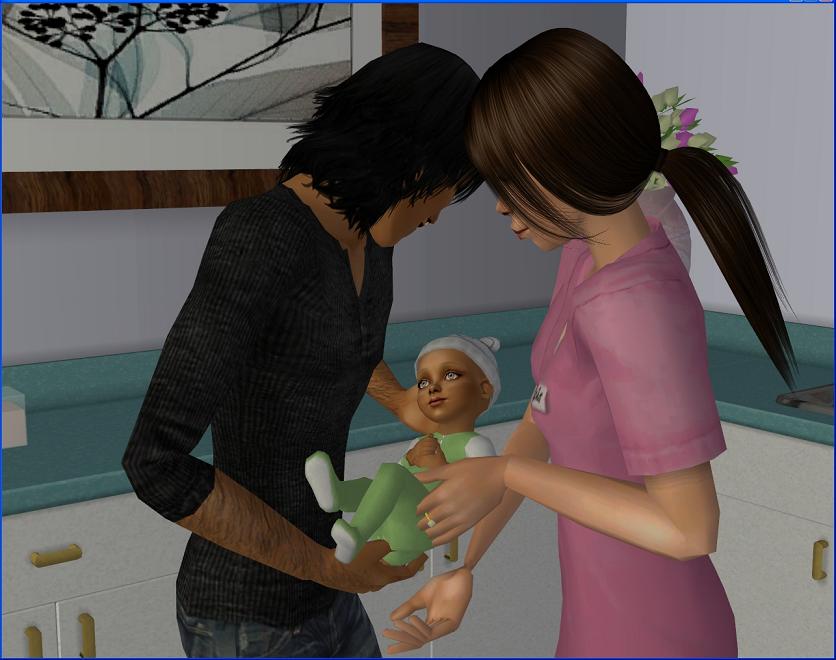 Despite all that,
Marcus Leo Lane
makes a very drama-free arrival at approximately 8am.
Sometime today, Asha might even get to hold him!
Outtakes:
I think someone's getting clucky!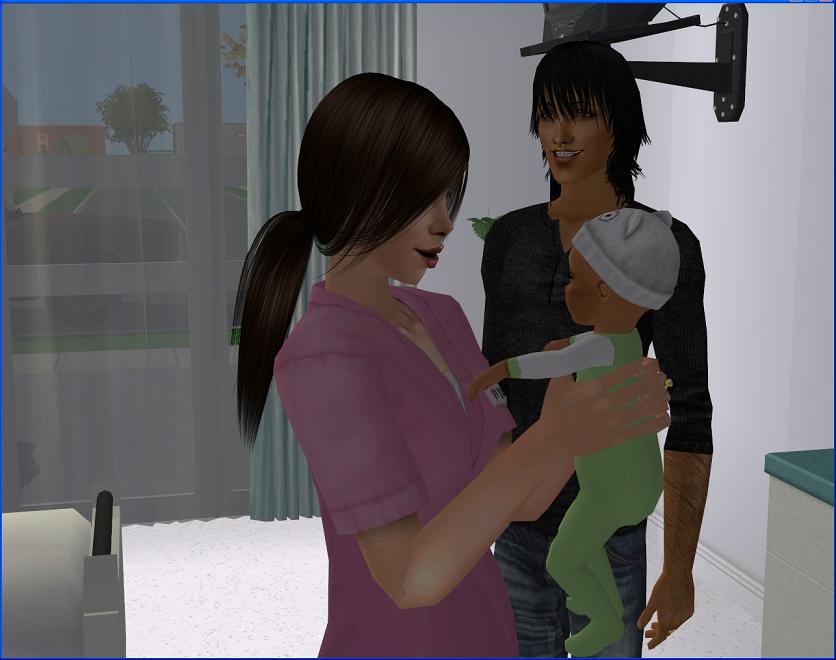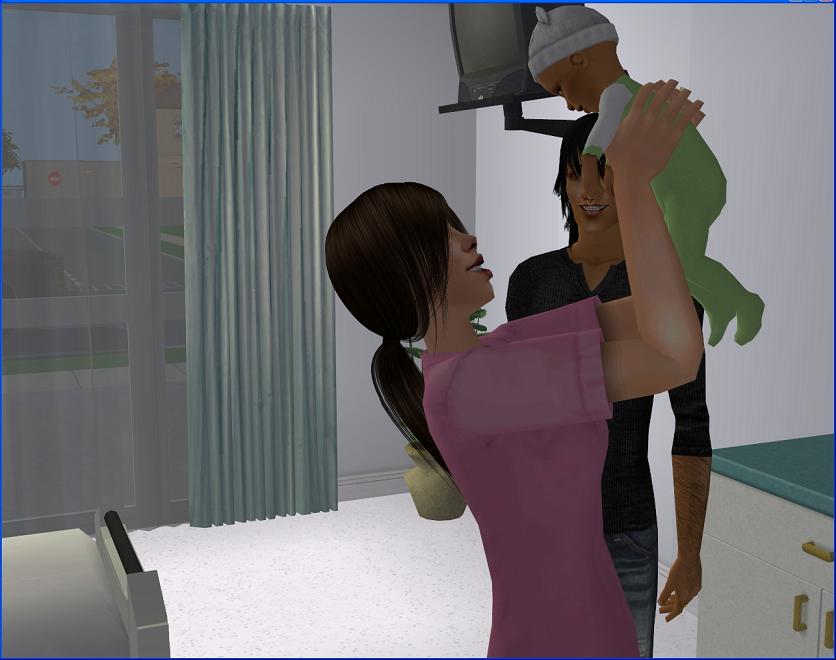 Josie just would not put that baby down! It took forever for her to stop playing with him and actually hand him over to Luc. Who would have picked Josie for a softie with babies?
Notes:
A BOY!!! I was so happy! Marcus is named after Asha's dad, who was Leo Marcus. I've been waiting to use that name since Ruby was born!
I'm so excited about Marcus's genes too. He has Luc's skin tone, with blonde hair and grey eyes. The blonde hair obviously comes from Asha but the grey eyes come from Grandma Kit. I love recessive genes.
I posed like crazy for this! I was inspired by Maisie, who actually shows labour/birth scenes for her hospital birth posts, as opposed to skipping over it like I've done previously. I believe her hospital is a residential lot but mine's community, so I decided to play around with pose boxes to see if I could come up with anything. I don't think I've ever overlaid so many facial expressions, or had so many pose boxes on the lot at once, to pose just two

Sims!

But I'm really happy with how the posed pics turned out, so it was worth the trouble.