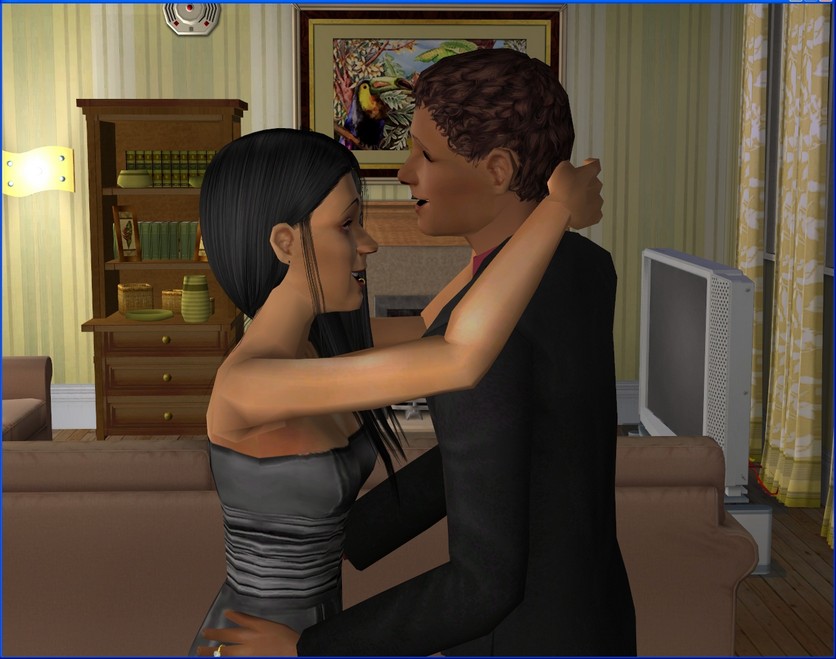 For Valentine's Day, Nick wanted to take me out for dinner. We've been out for dinner many times before, of course, but we wanted to go somewhere really special.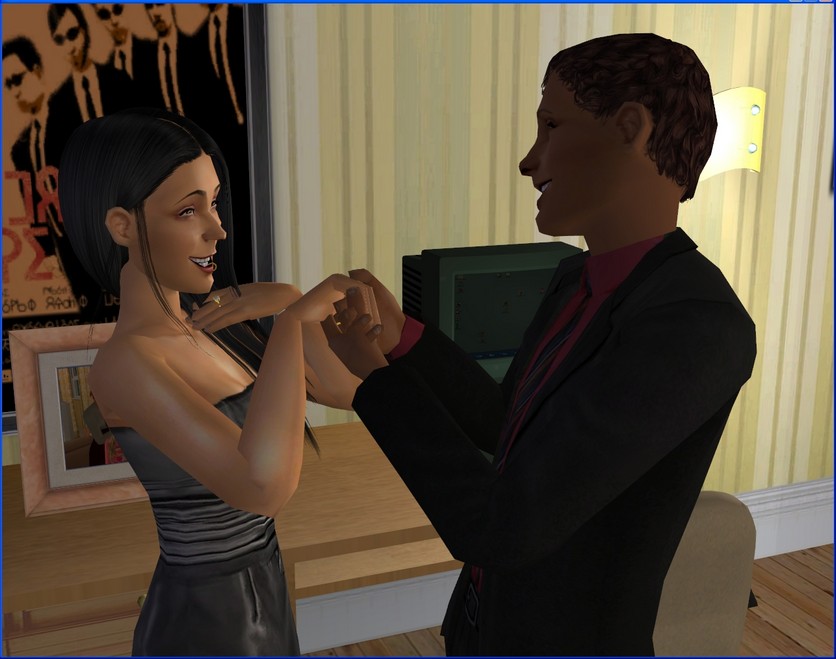 And besides, it was a good excuse for me to see Nick in a suit. I've seen him in uniform and he looks amazing in it but never in a suit before. Nick scrubs up pretty nicely.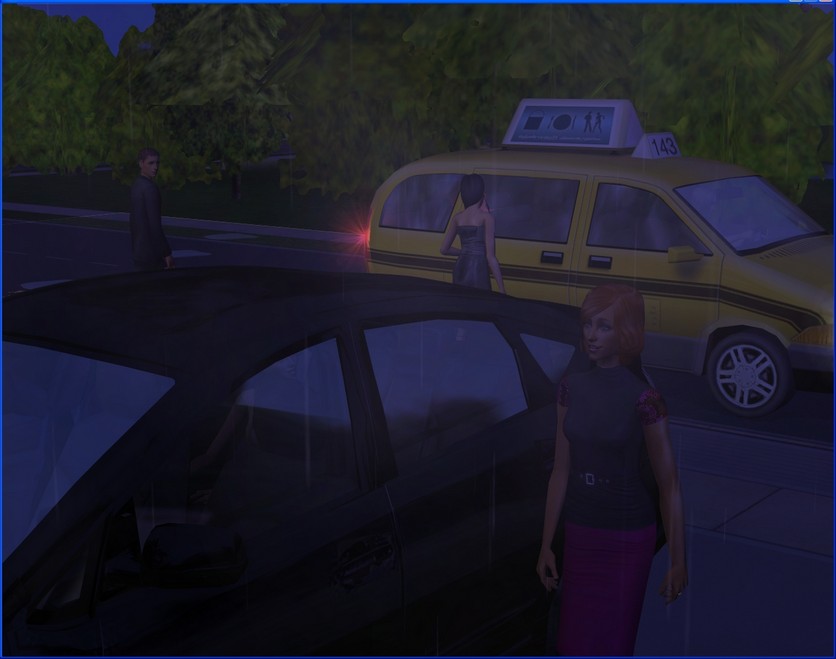 My parents had something similar planned, so they took the car and Nick and I got a taxi out to Exeter.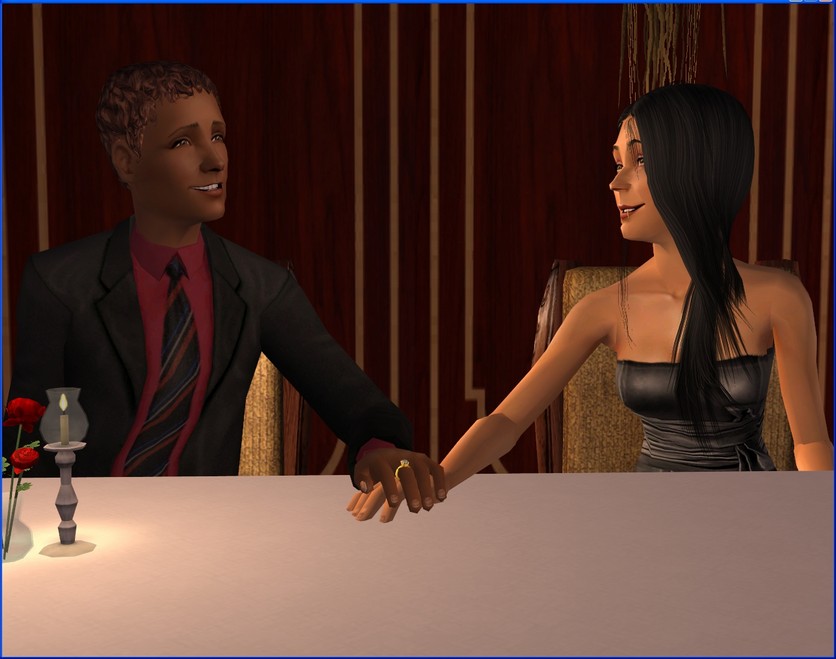 Our date was really beautiful.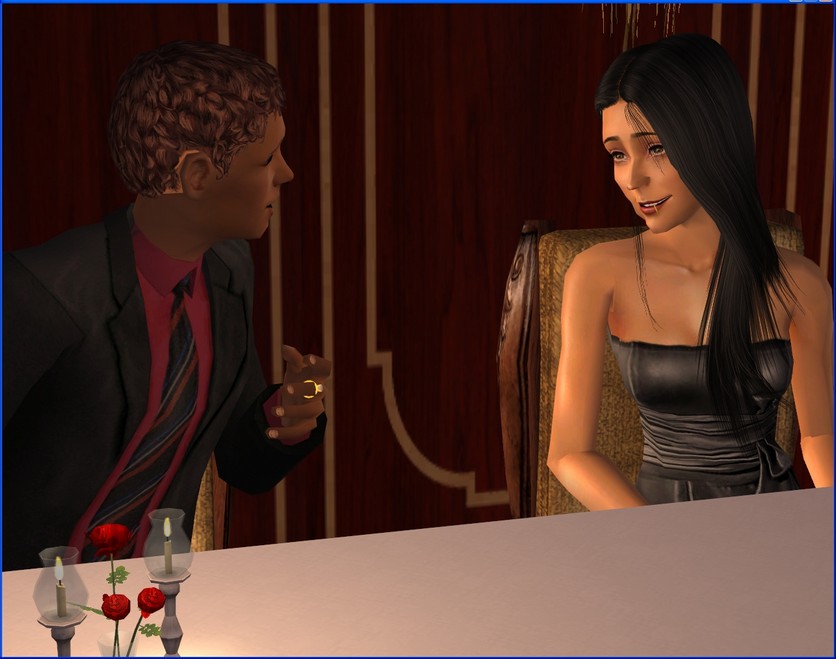 We were hungry and it took forever to get served (Valentine's Day, it's busy) but it's not like we had nothing to say to each other.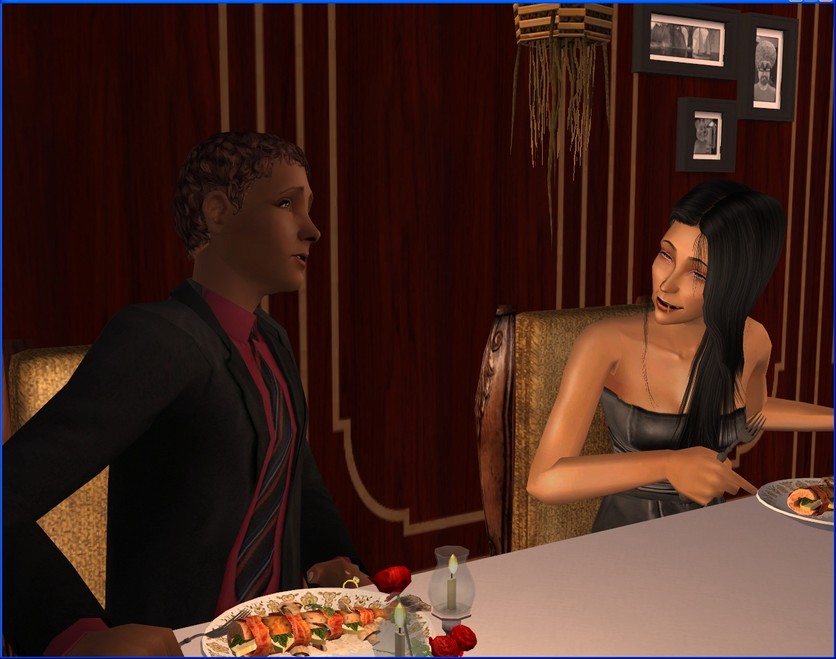 And it was really worth the wait, when the food finally came. It was expensive - more than we probably should spend - but it's not fun to be sensible all the time. And we had
plenty to celebrate
.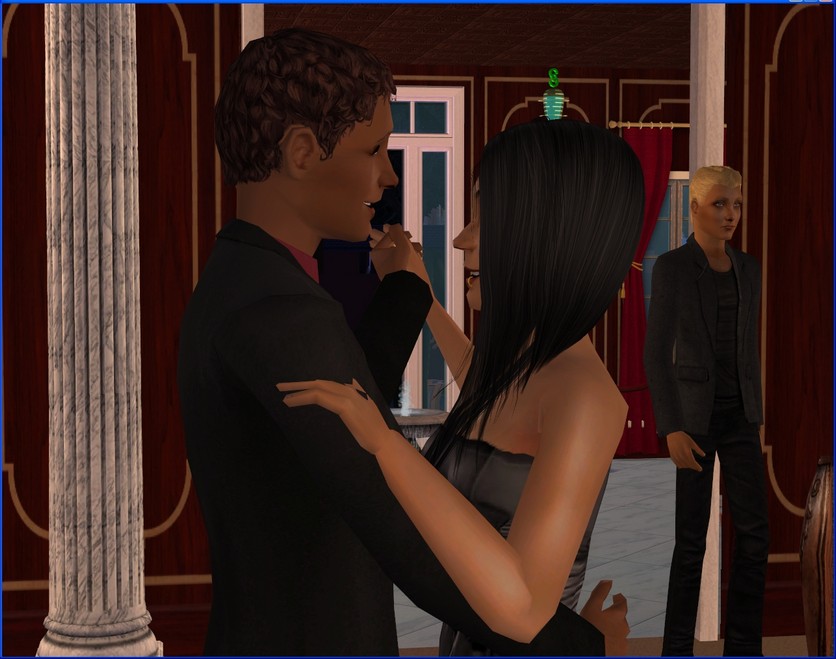 We did a bit of dancing after dinner, even though no one else was. It was all very romantic.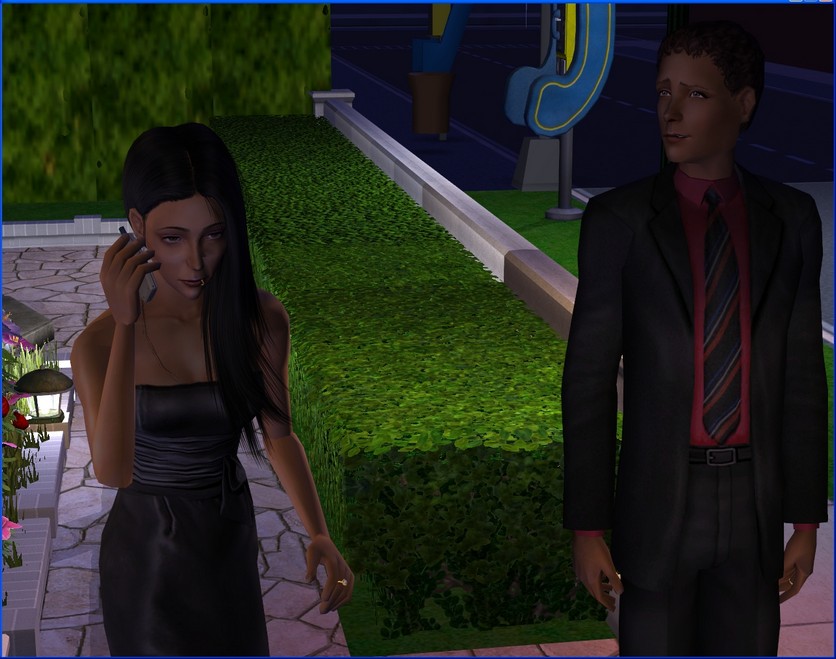 As wonderful as the evening started out, it didn't end that way. While Nick and I were waiting for the taxi to go and get drinks, I received a phone call from the hospital, saying my parents had been involved in a car accident and had both been admitted.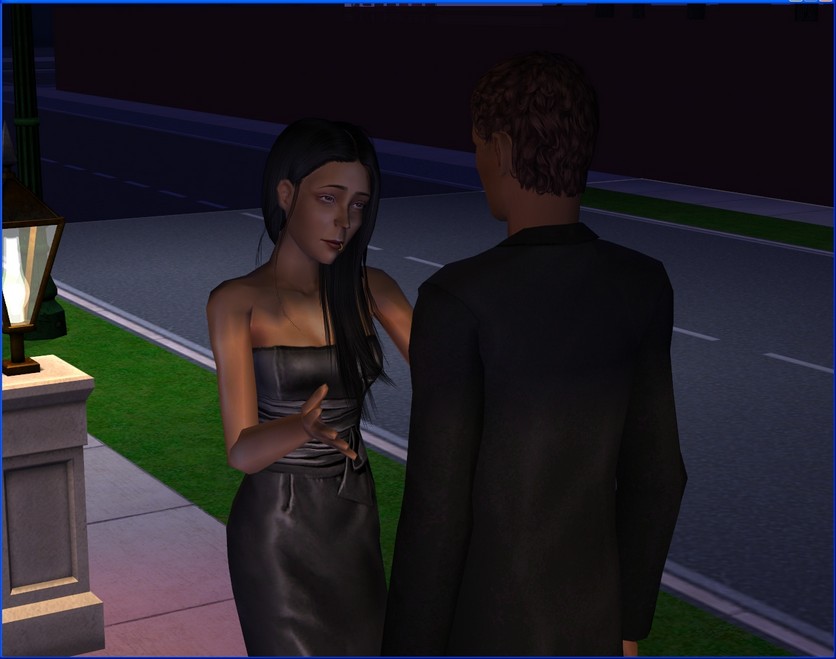 I told Nick and he insisted on coming to the hospital with me. I told him he didn't have to but he wanted to.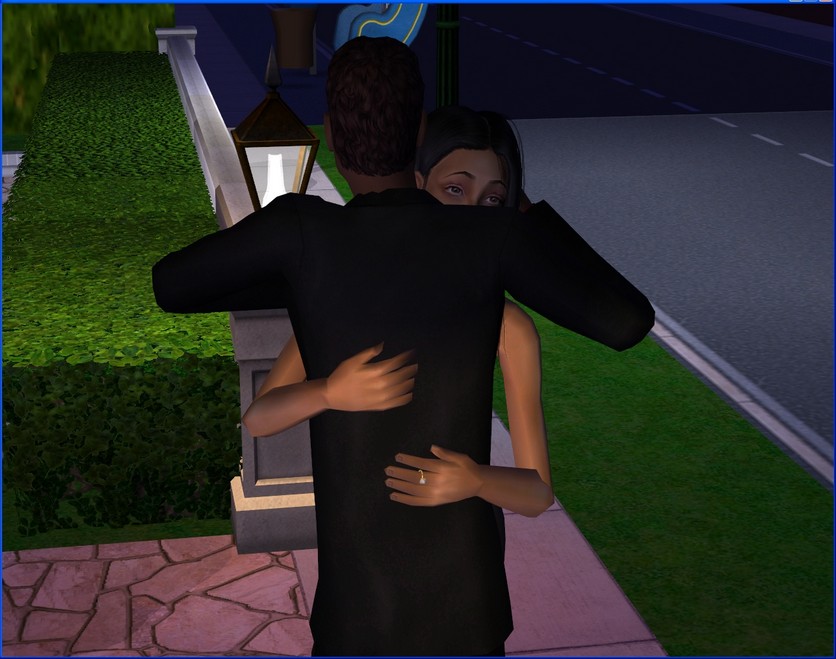 I really didn't expect him to, but I was glad he said he would. I was worried and I knew I'd feel better with him there.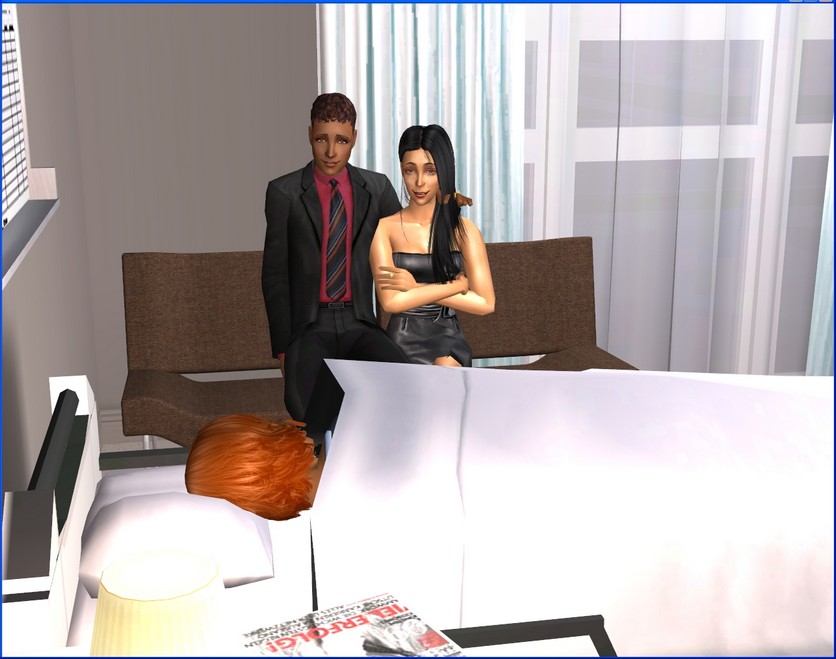 We were allowed in to see Mama right away. She was asleep but woke up after not too long. I don't think I've ever felt so relieved in my life.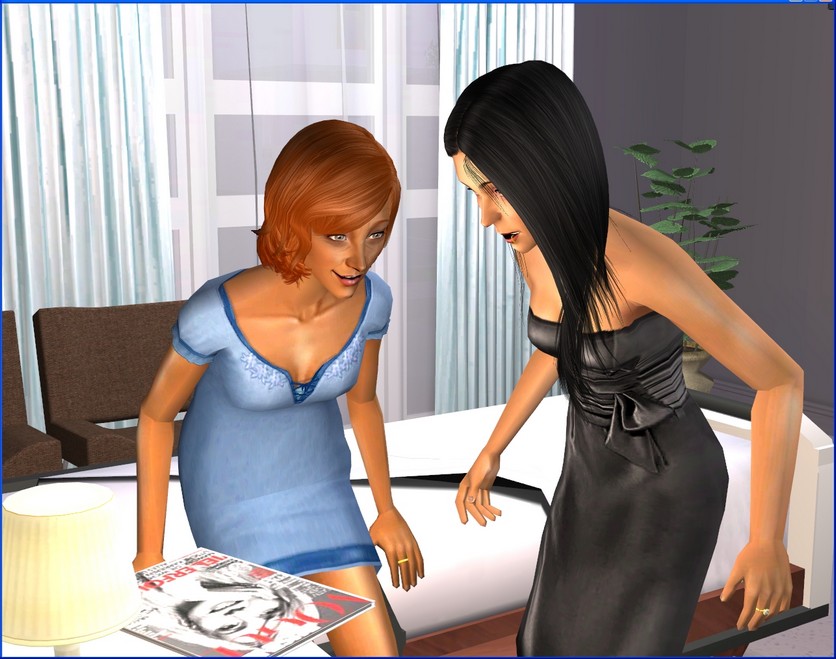 She tried to get up straight away, to go and see Mum, so I had to force her back into bed.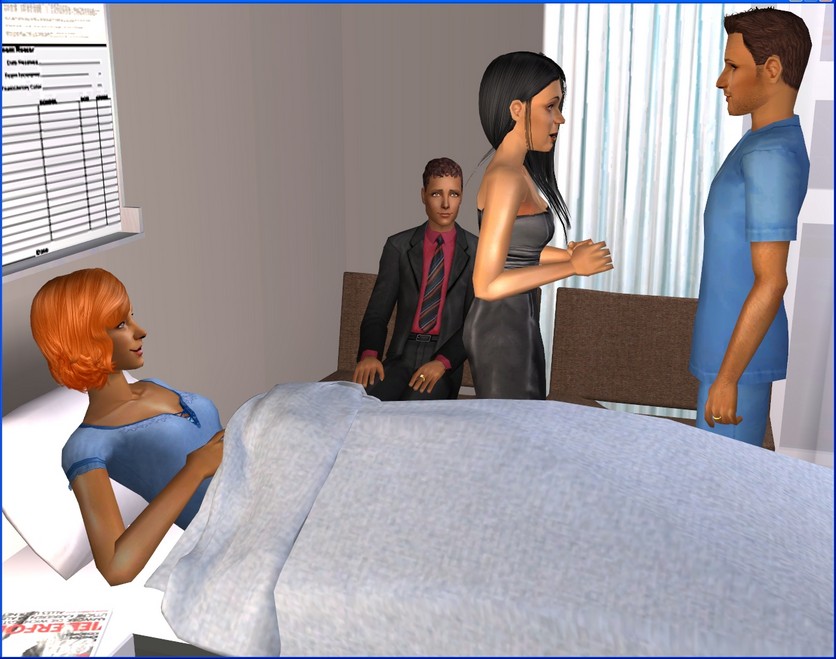 Nick's uncle David was one of the doctors on duty that night and came in to talk to us. Mama's injuries were not too bad and he said she could come home in a couple of days, after they held her for observation.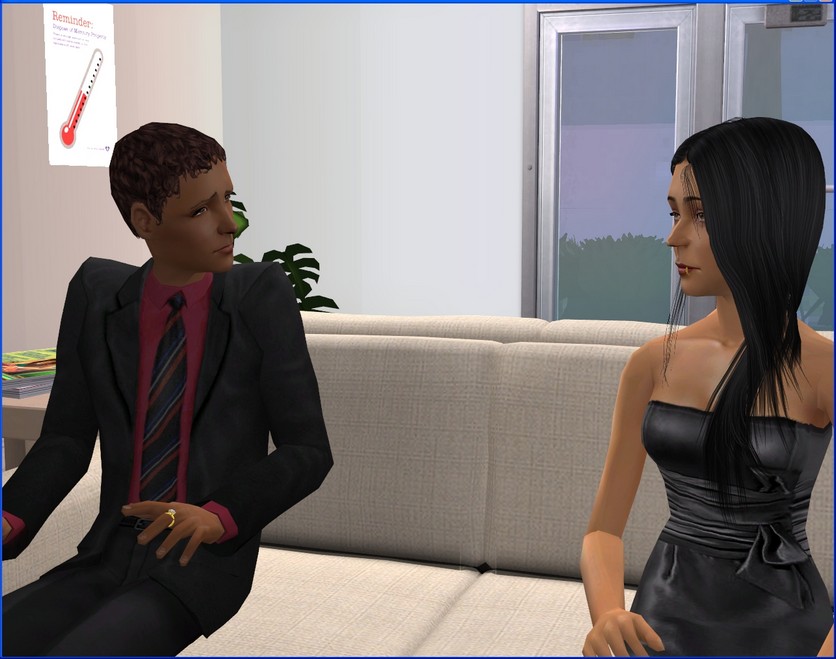 They weren't ready for us to see Mum yet, which made my stomach sink.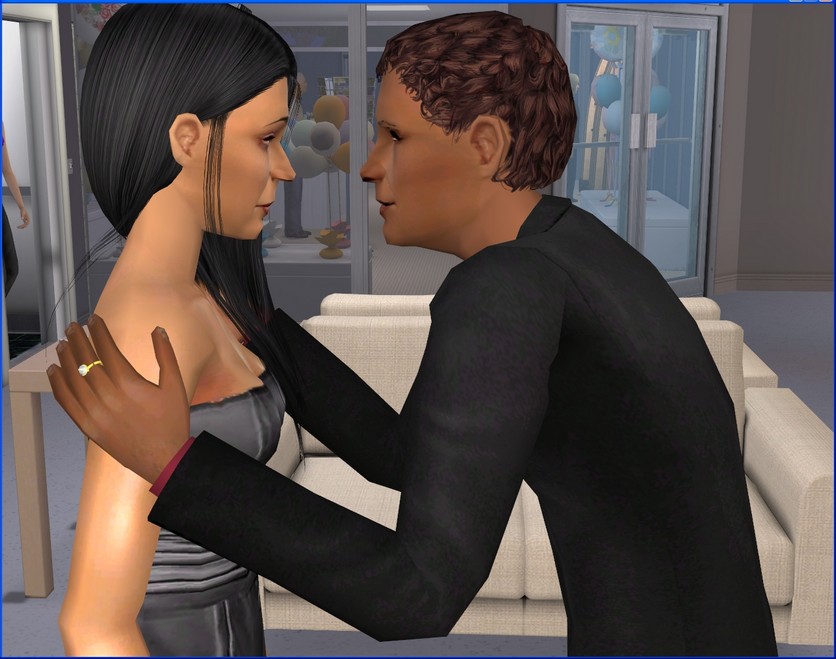 Nick tried to reassure me but I was terrified.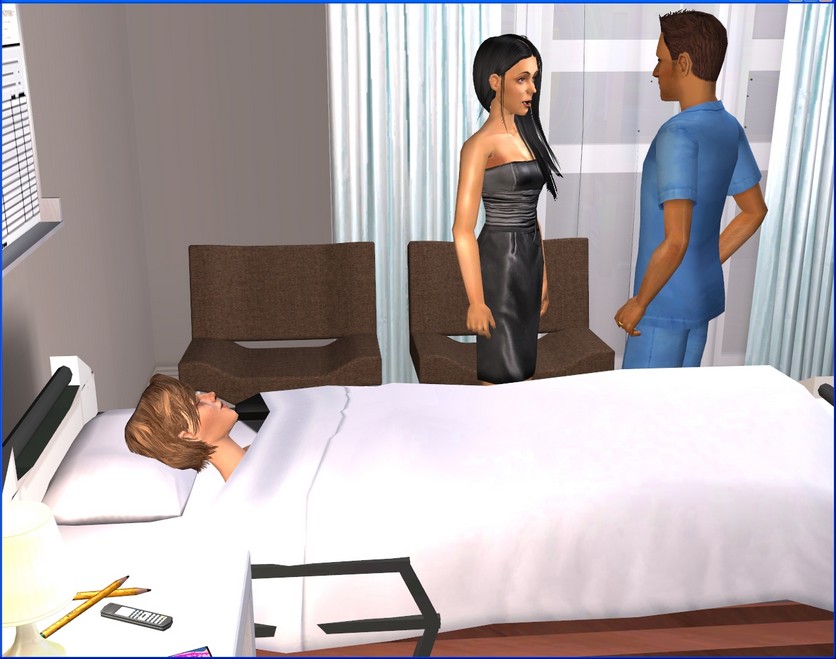 After an hour or so, I was able to go in and see Mum. She was out completely. David was not as positive about Mum as he was about Mama. She had sustained some head injuries in the crash so they were watching her even more closely.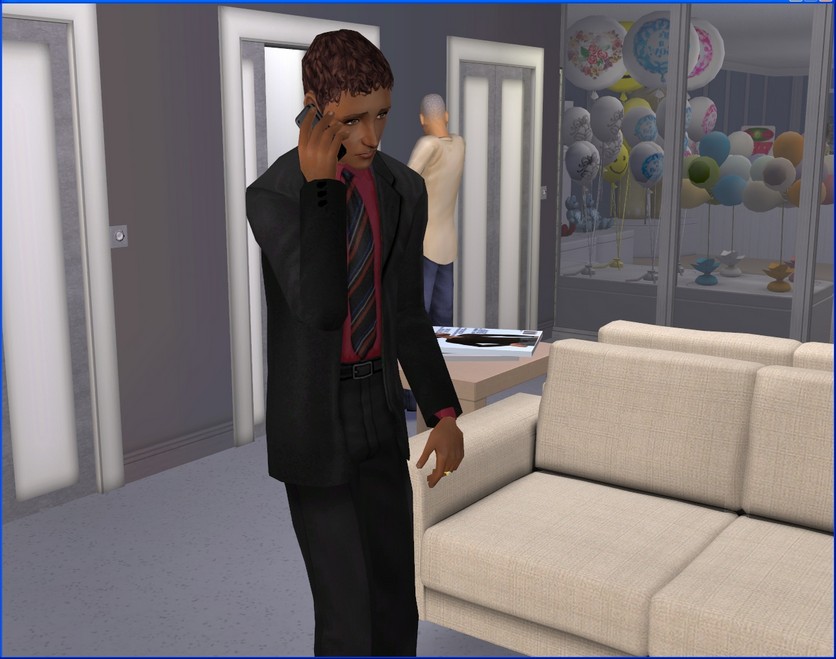 Nick was great about keeping Susannah informed too. She wasn't going to be able to get up from campus until the next morning but she wanted to know what was going on, of course. I'm sure she wasn't getting any sleep anyway.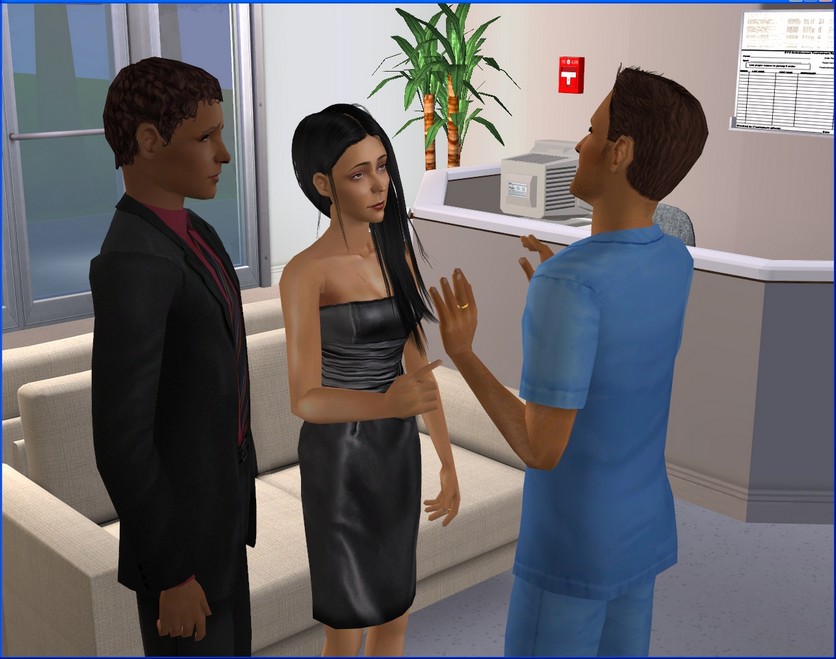 I spent most of the next few hours going back and forth between the two rooms, which was physically and emotionally draining. I was advised to go home and get some rest and come back the next morning.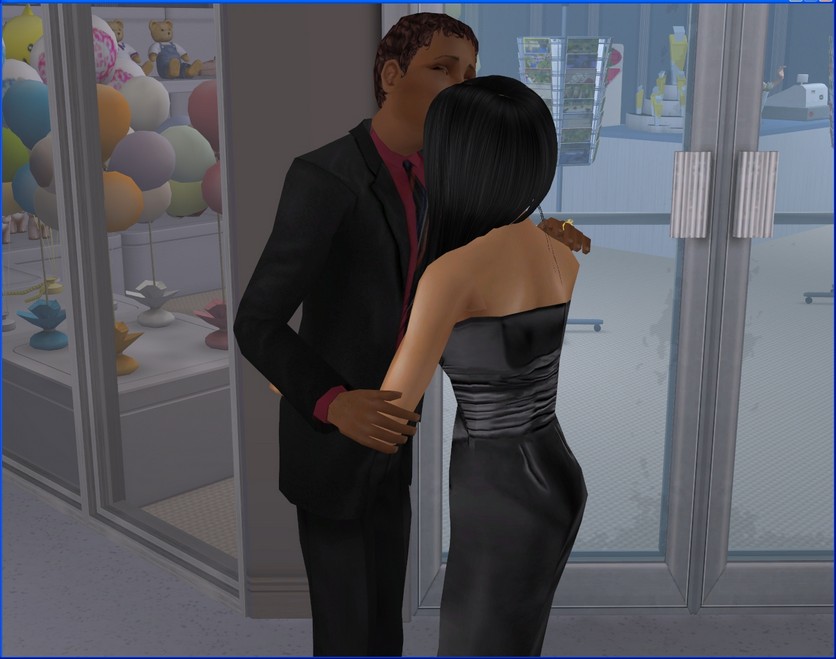 Nick had to convince me but I finally relented.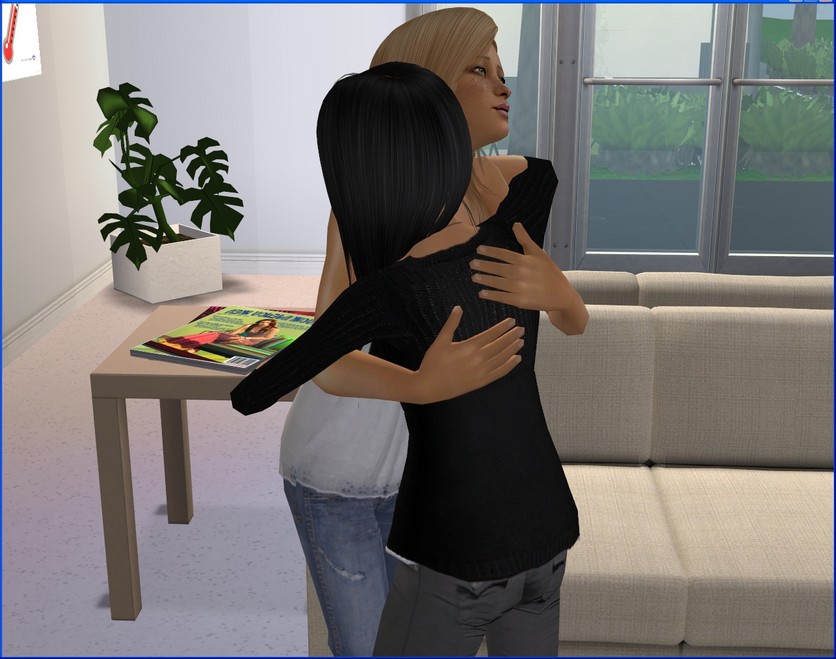 Susannah came back home as soon as she could the next morning and we met at the hospital.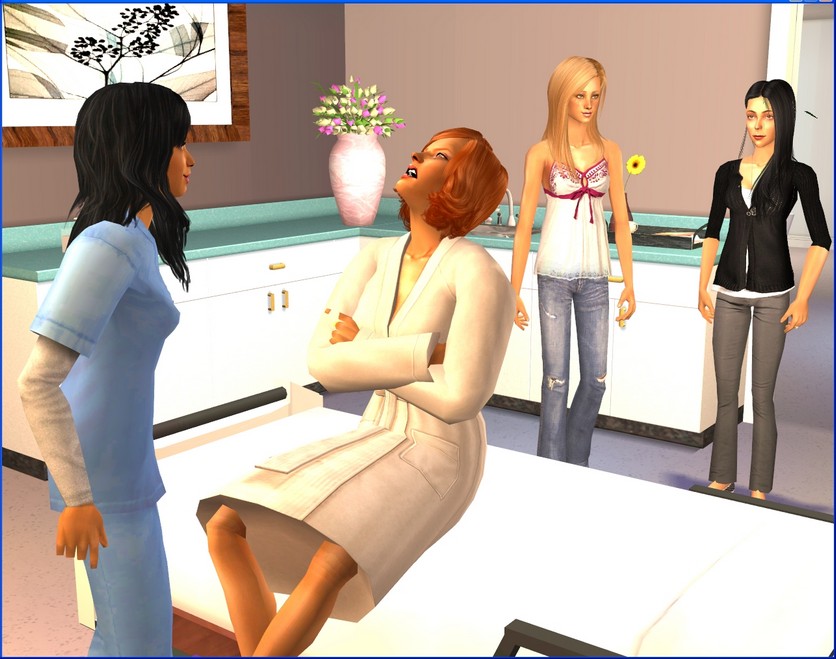 When we headed into Mama's room, she was busy arguing with Cara. She was insisting she didn't need a wheelchair to go and see Mum.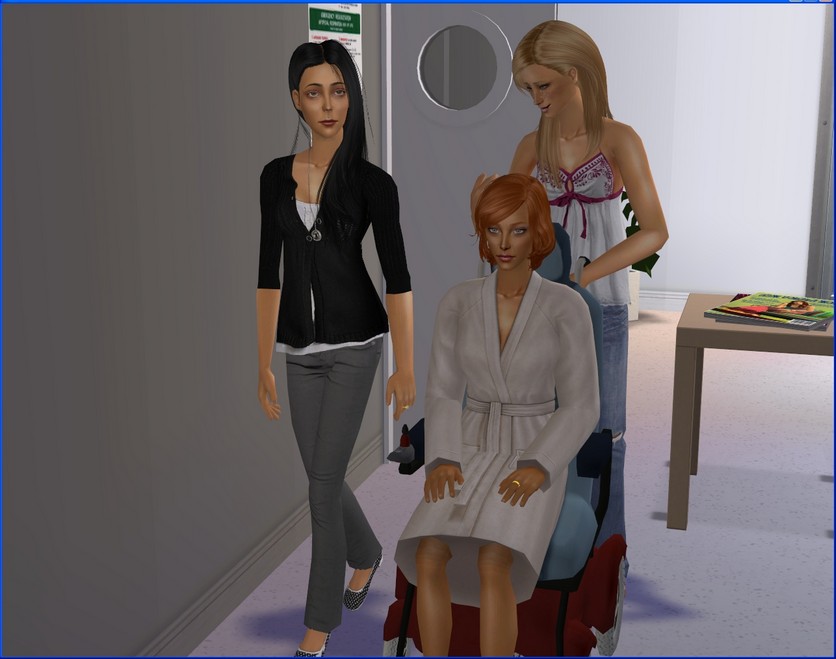 It's hospital policy though, so she had to give up in the end.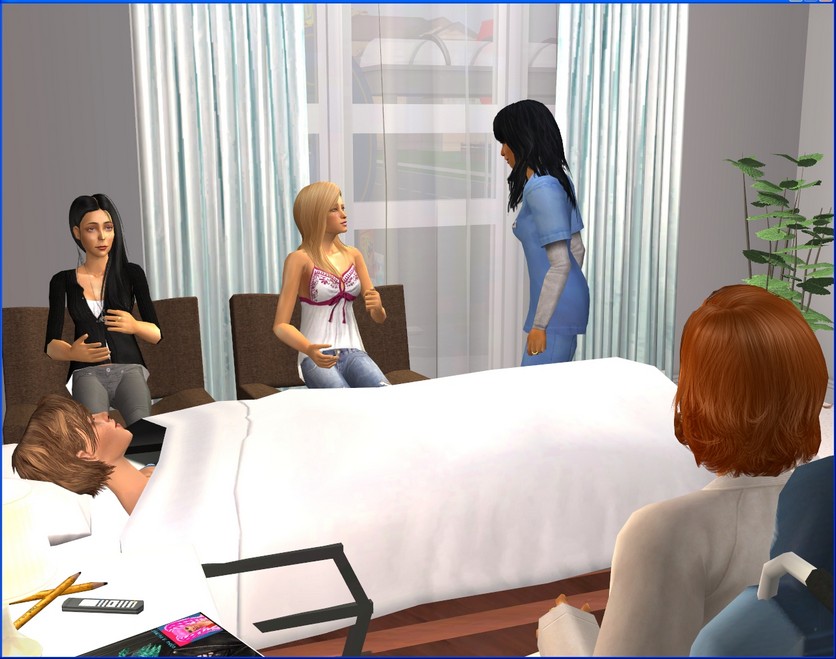 I was hoping we would walk in and Mum would be conscious and able to greet us, or at least look at us but there was no change from last night.
Cara was even less optimistic about Mum than David was the previous night. She looked the same to us but she had deteriorated overnight.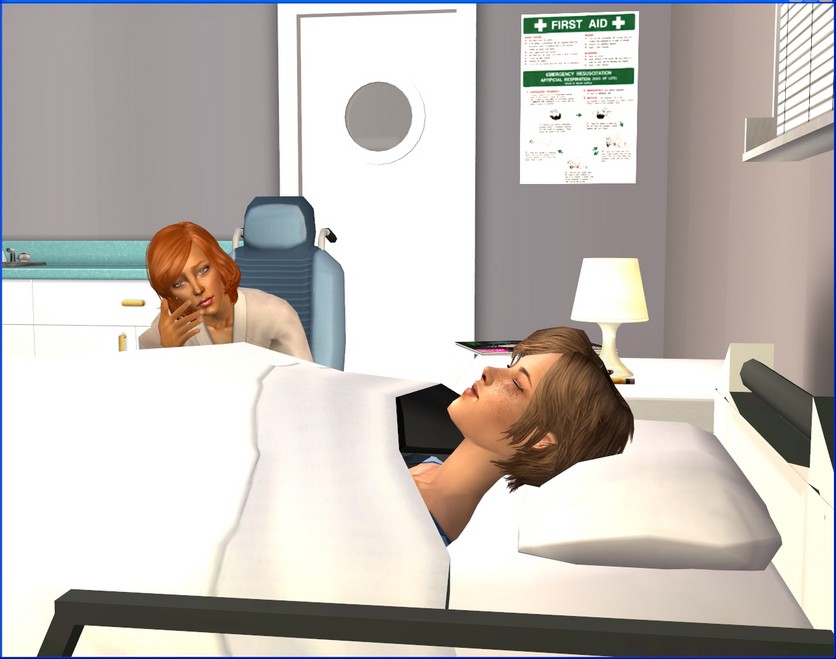 We stayed with her most of the day. A doctor would come in regularly but we were mostly left alone with her.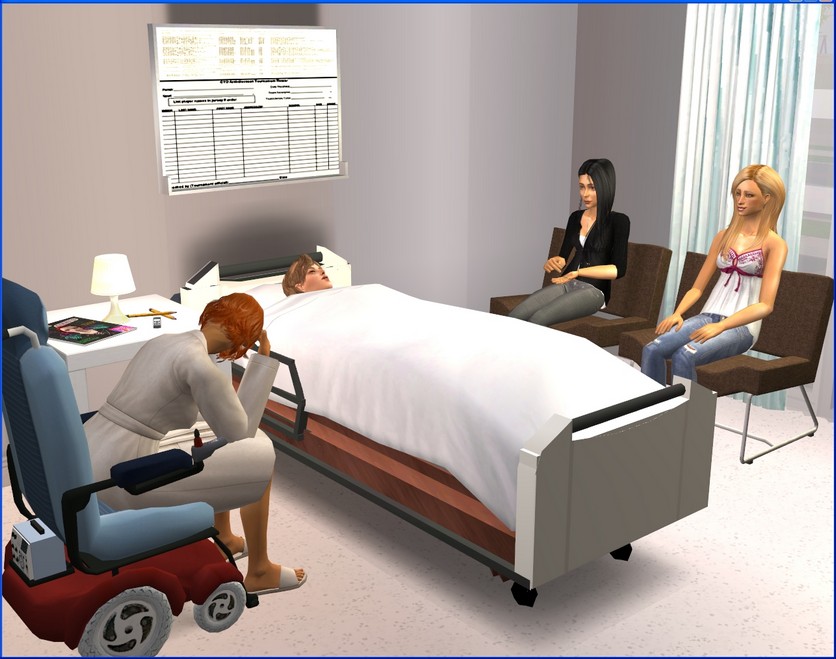 I don't think there was ever much hope for Mum, but I was trying to stay optimistic. But she just slipped away that same afternoon.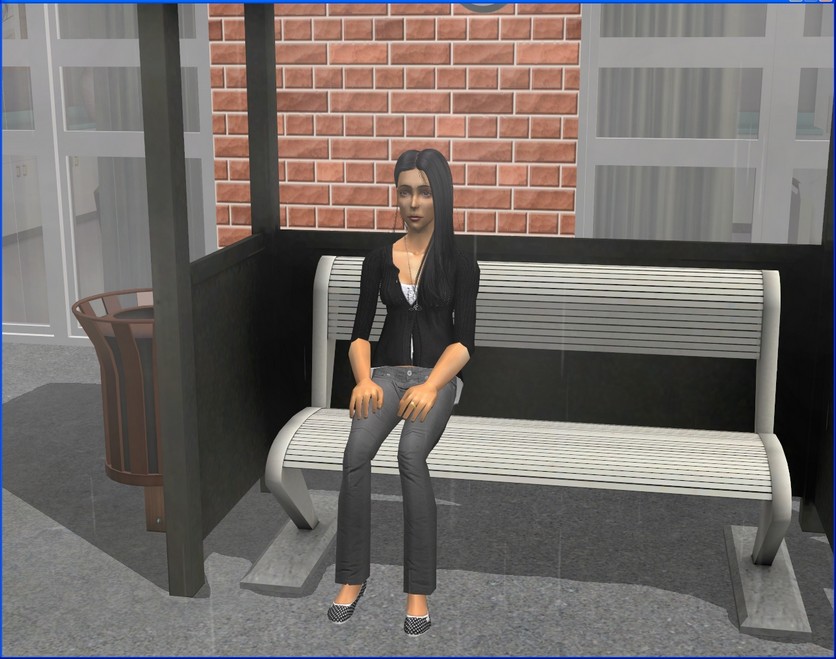 I'm trying to comfort myself with the fact that Mum wasn't alone when she died and that it was peaceful. The doctors told us she wouldn't have felt any pain.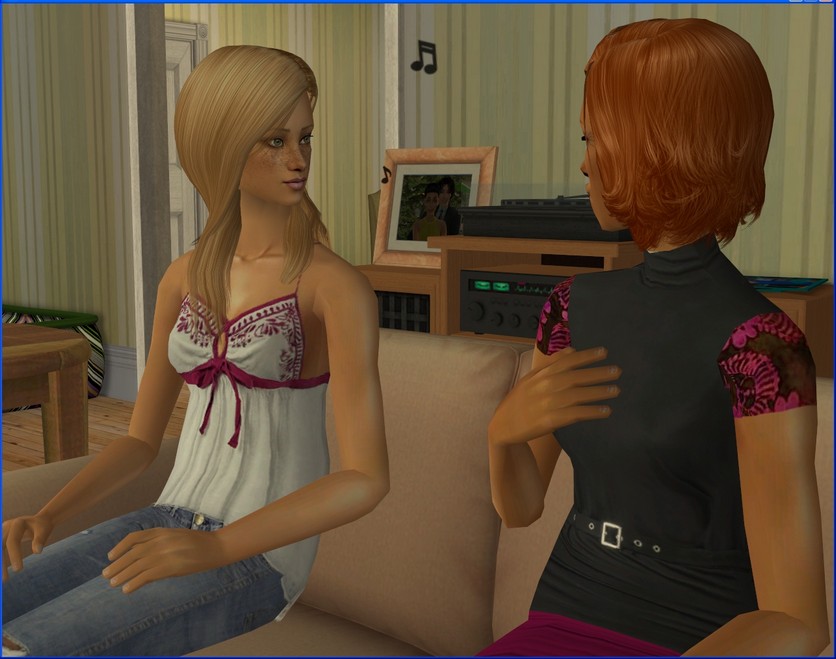 Susannah's classes don't start until next month, so she's staying with us until it's time for her to go back.
Mama is distraught, obviously and I'm glad Susannah can be with us for a while. I think it'll help to have us both around.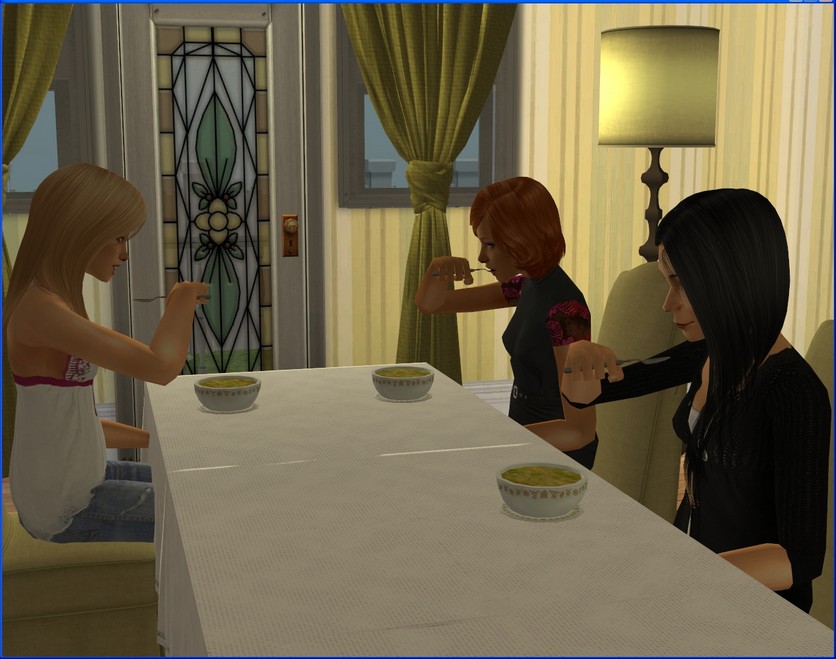 We often can't think of anything to say but it just seems better than being alone.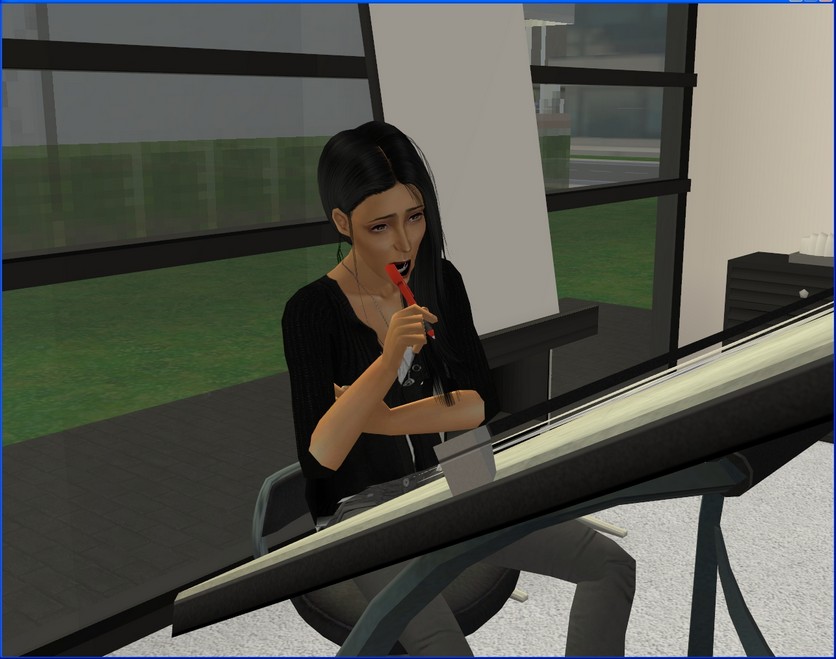 I can't concentrate on anything else right now. I just keep thinking of Mum. I can't believe she's gone.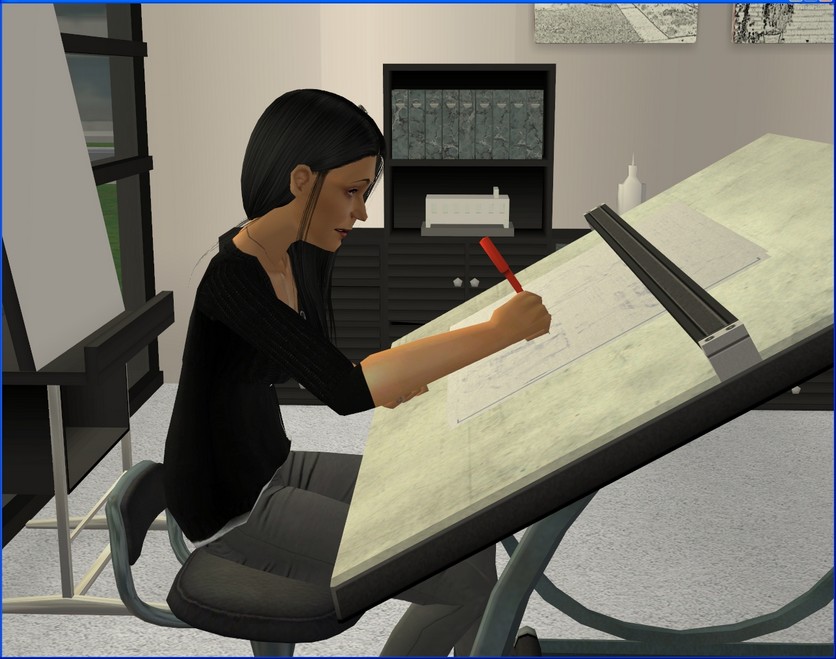 Every single thing I draft turns out completely crappy.
I'm building up a good stock of balled up paper around my desk.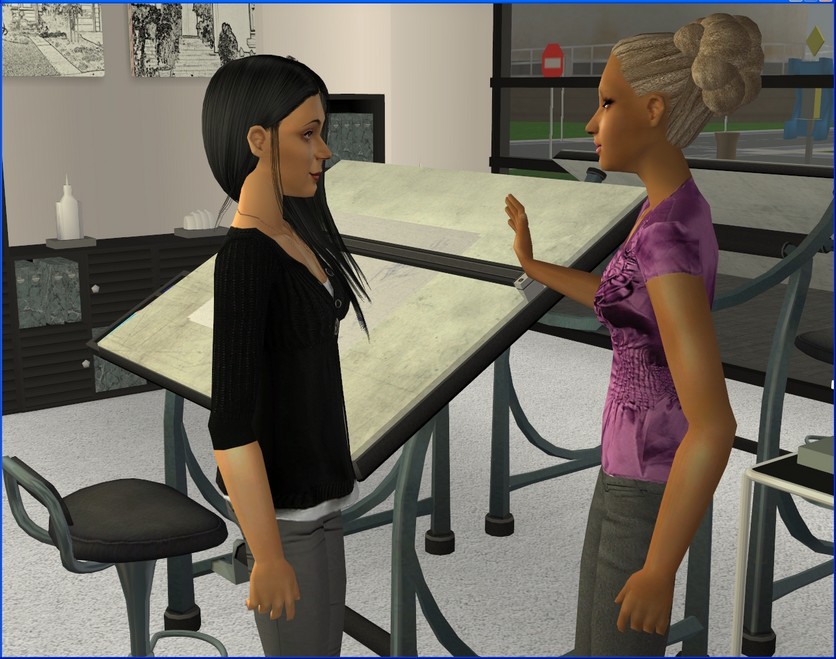 My boss noticed and sent me home. I was in no state to be working anyway - drafts were definitely the last thing on my mind.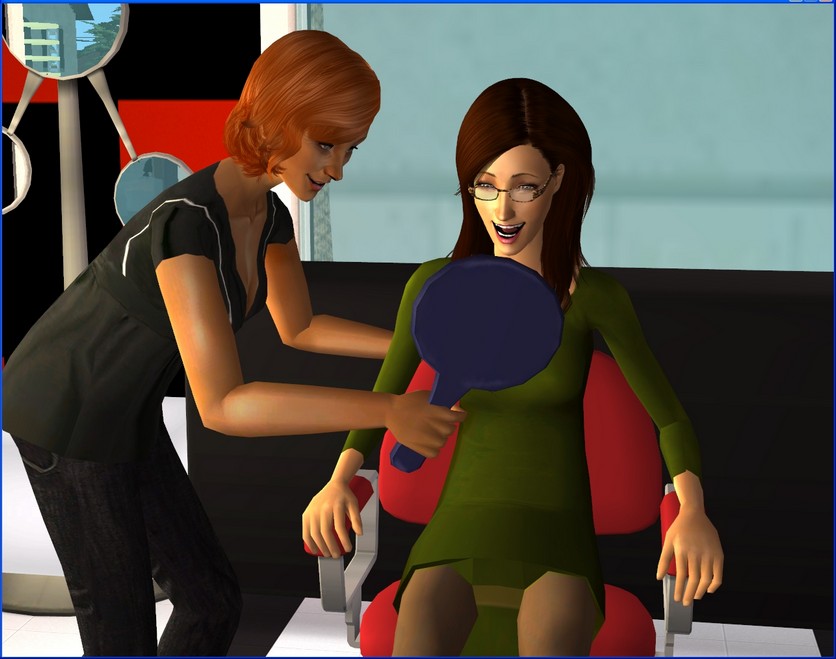 Mama wanted to close the salon for a few weeks to take some time for herself, and for us. She was only able to stay closed for a couple of days though. It's just her there, so unless she goes in, she doesn't make any money. And with Mum gone now, money is tighter.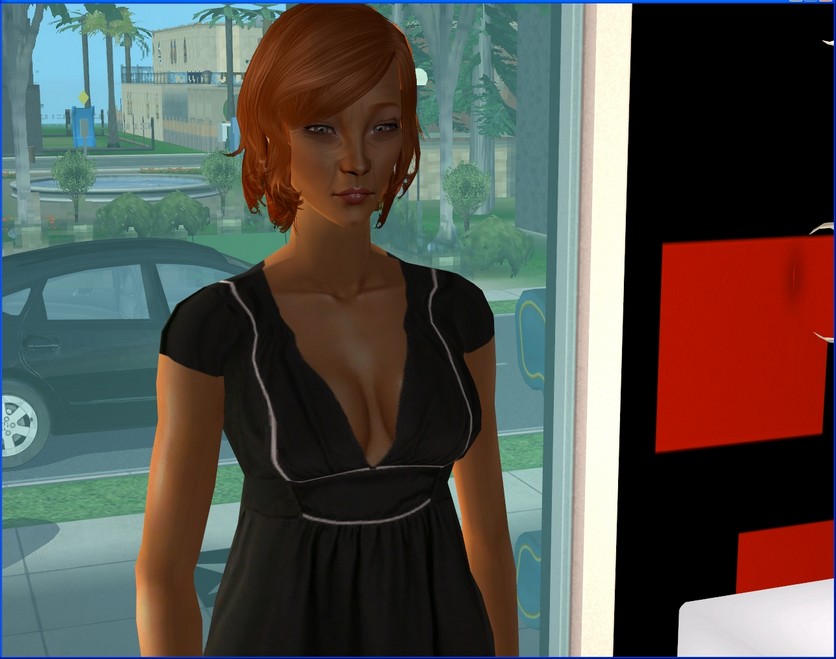 She still likes the work but her heart isn't really in it right now.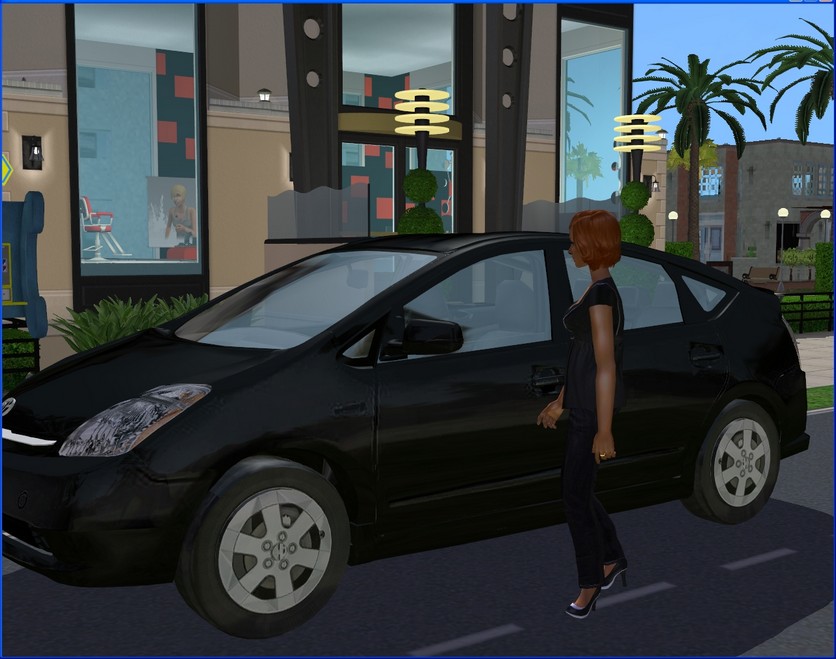 She's working shorter hours and shutting up while it's still light. She usually stays open a lot longer. That's all she can afford to do, in terms of cutting back on work.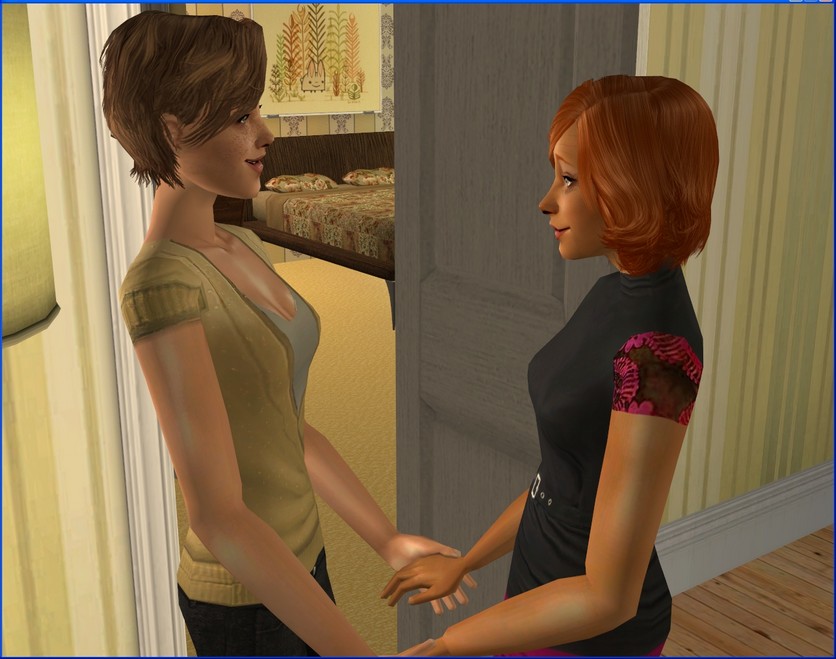 I don't even know how Mama is breathing right now. I don't know what I'd do if I lost Nick and we've only been together 2 years. My parents were together for over 30 years. How do you recover from that?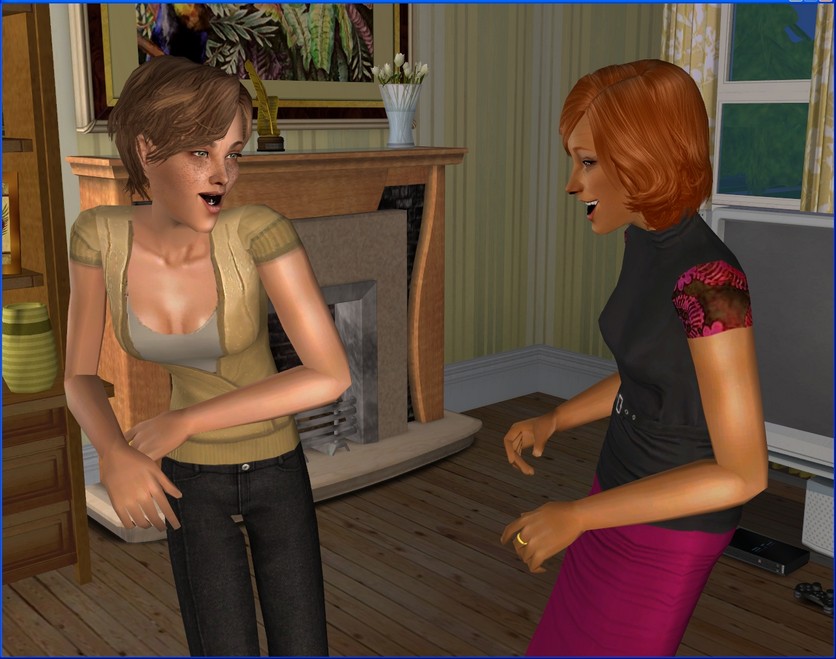 They had their rough patches but they got through it. The last few years, they were really happy.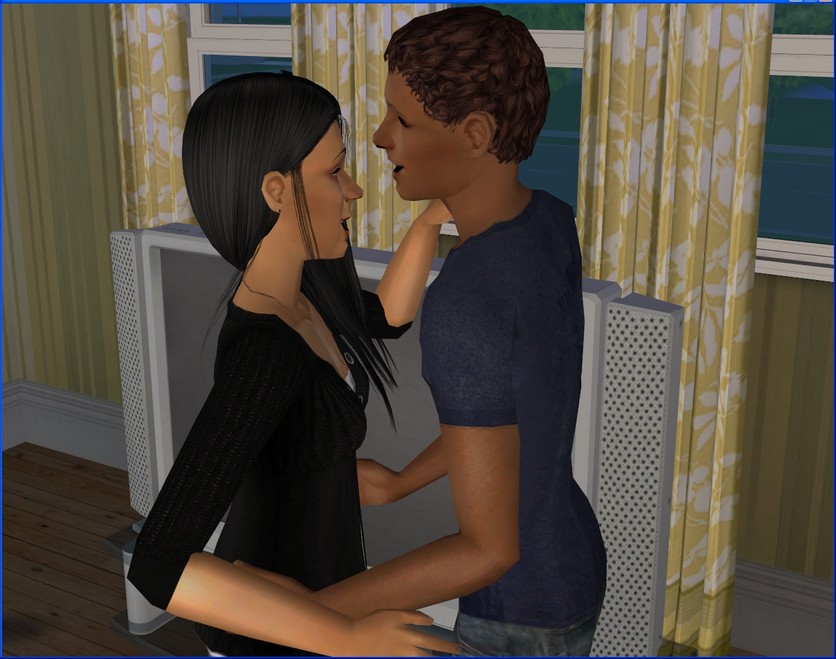 Nick has been such a fantastic support for me over the past week.
He's a good listener, so he's been there when I want to talk about Mum and he's also happy to just sit with me in silence when I don't feel like talking but don't really want to be by myself either.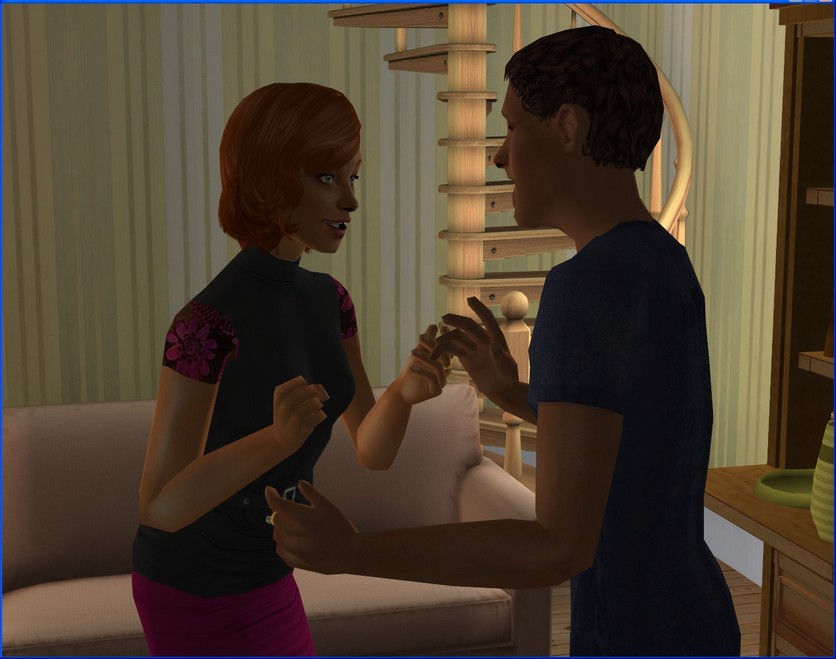 Mama adores Nick, so she's been more than happy to have him over, even now. Talking about us getting married is about the only thing that's guaranteed to raise a smile from Mama at the moment.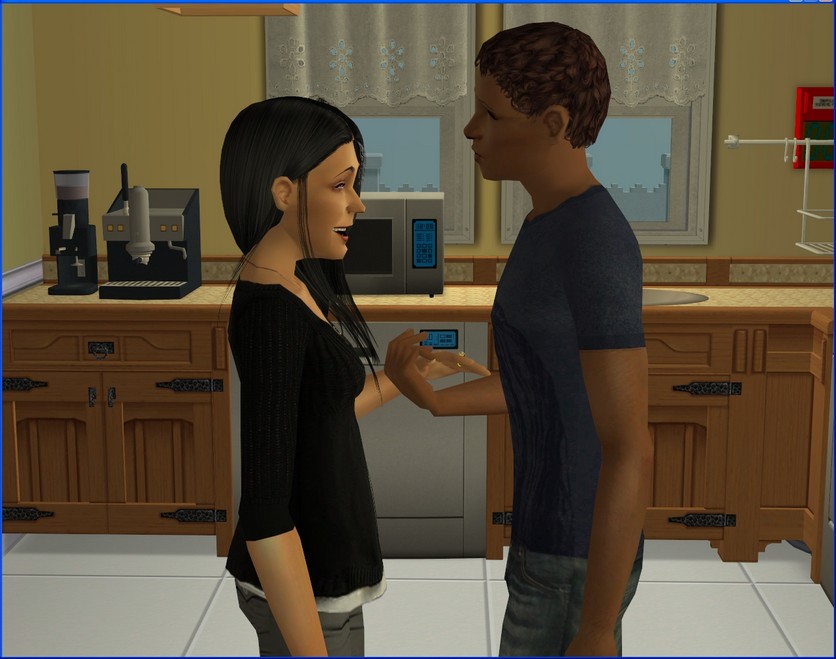 Nick and I had planned to start looking at setting a date this month but I don't really have it in me to think about it.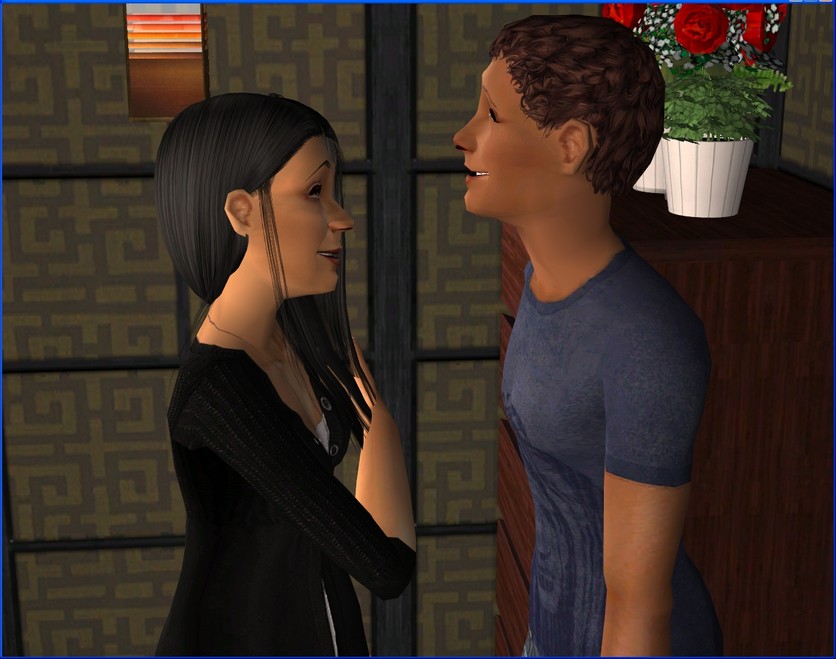 I feel terrible, because I know how keen Nick is to get married. I still don't want to wait too long but it's just not at the forefront of my mind right now.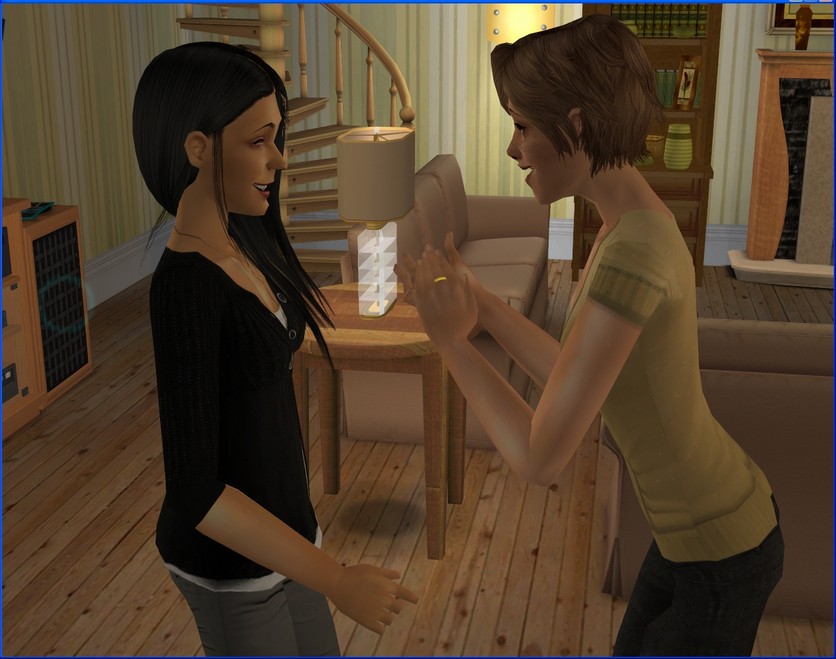 I just thought Mum would be around while we were planning the wedding and then on the big day and I just really hate that she won't be.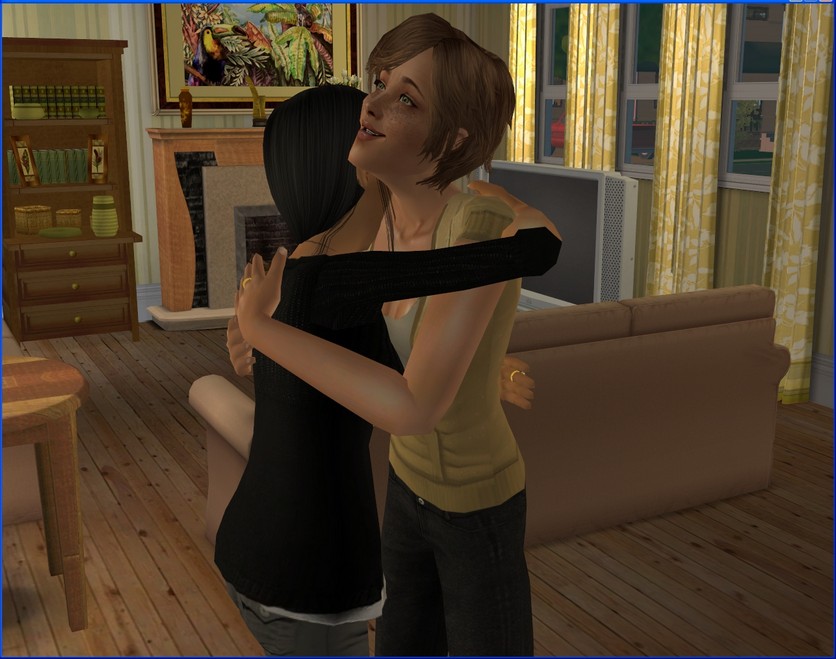 Mum was never really the type of mother who sat around longing for her daughter's wedding day. She wasn't much of a romantic. But she knew I was, and she was so happy for me and Nick when we announced our engagement.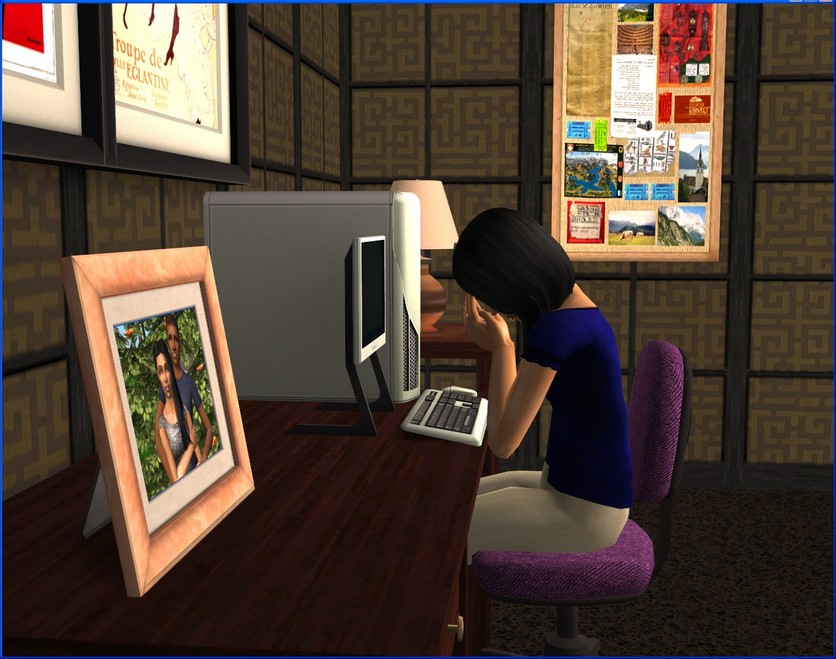 It's heartbreaking that she won't be here to see me on my wedding day. Nothing will make me happier than to marry Nick, but there'll be a tinge of sadness there too, without Mum.
**********
Betsy Carmody, 1971-2029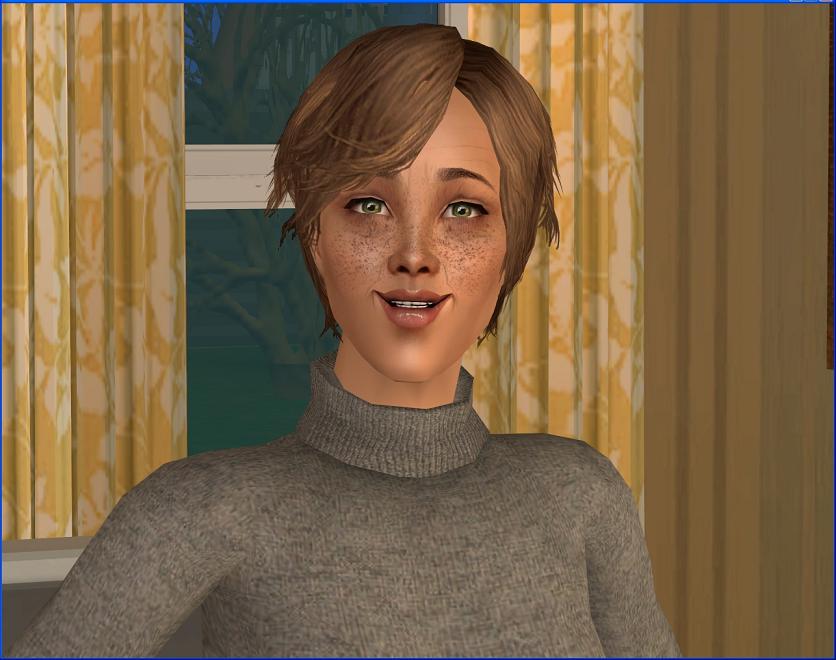 Principal of Sullivan District High School, Betsy Carmody, died in hospital after sustaining severe head injuries in a car accident. She was aged 58.
Joseph
and
Vivienne
in Sullivan in 1971. She had one younger sister,
Anna
(51).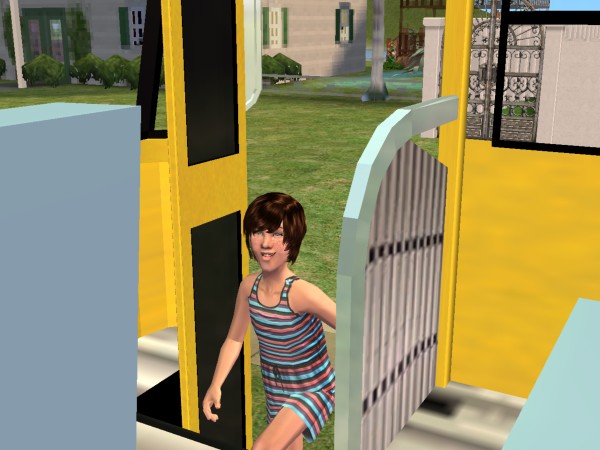 From an early age, Betsy loved school and was happy to spend her spare time reading, or using the family's telescope.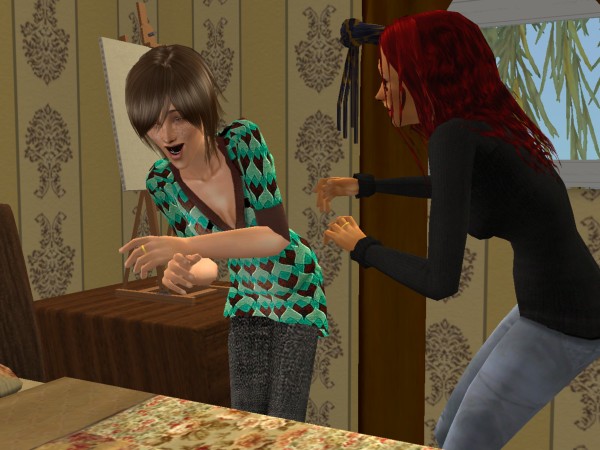 While studying economics at university, she met future wife Kimberly after they were introduced by a mutual friend.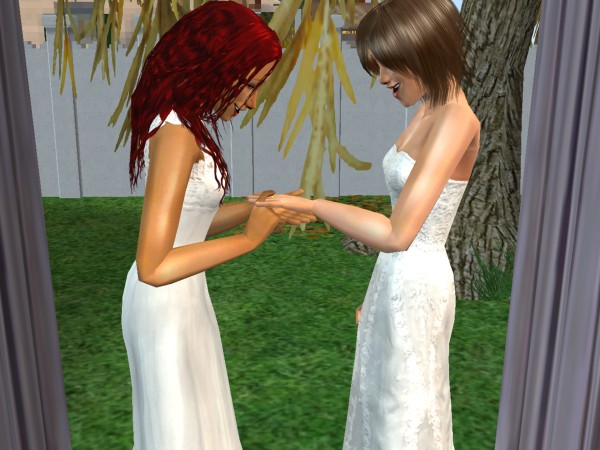 Shortly after graduation, Betsy and Kimberly married and Betsy began her teaching career.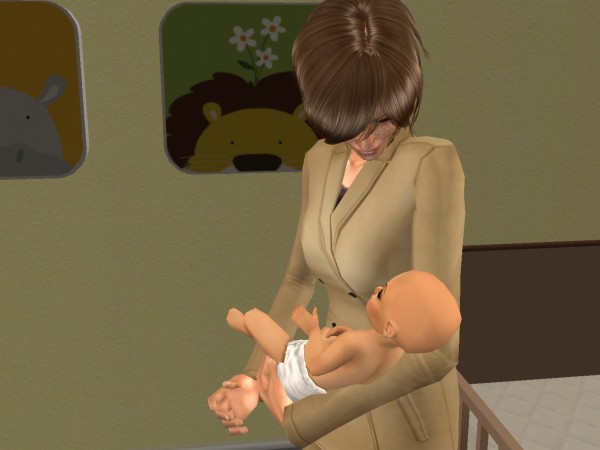 In 2005, Kimberly and Betsy adopted their daughter Sarah as a newborn.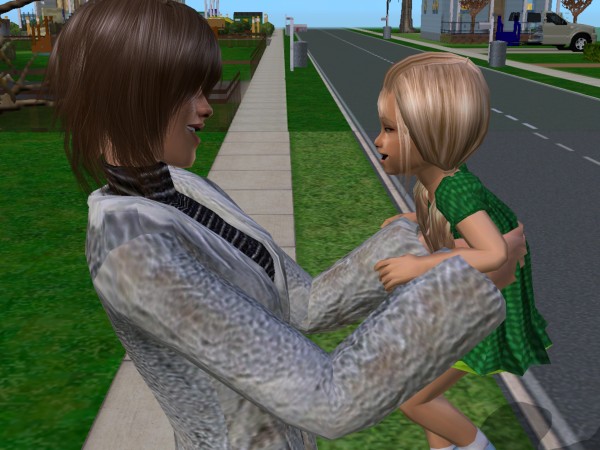 Six years later, the couple expanded their family again and adopted Susannah, then just a year old. Susannah is about to begin her sophomore year at Suffolk University, while Sarah is living at home after recently completing her Master's in architecture.
Outtakes: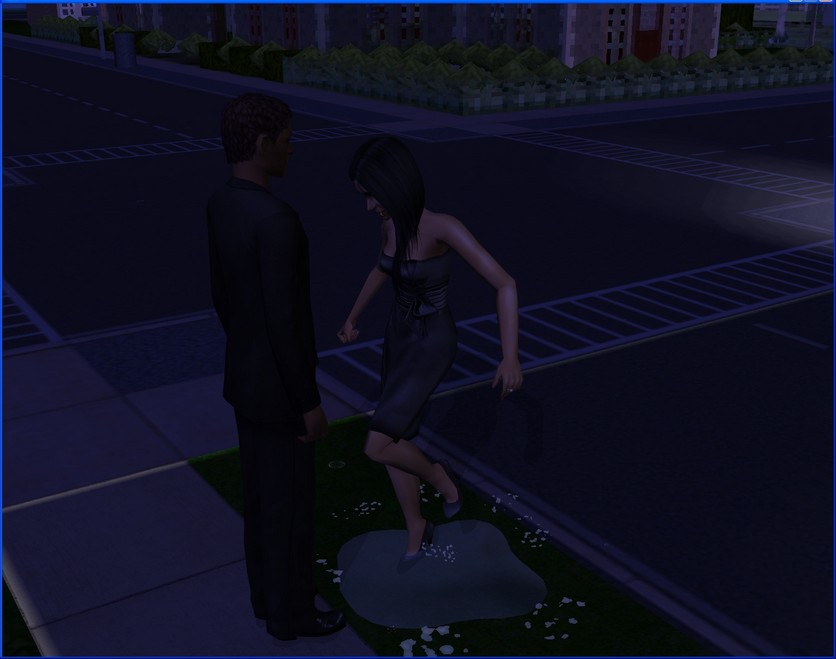 Sarah's 3 playful points in action, while Nick's 10 are lying dormant.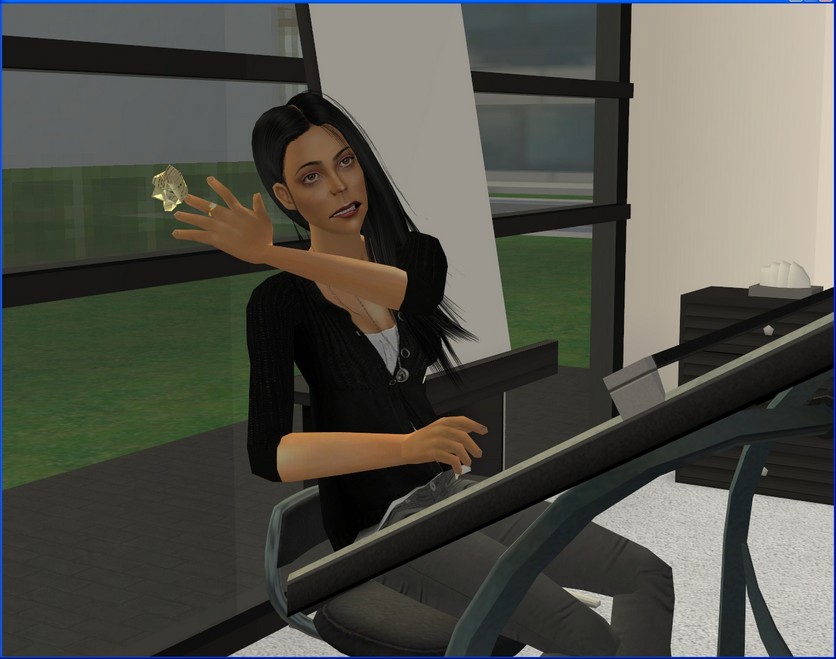 This wasn't really what I was going for, so I didn't use it but I am actually really impressed that EA made a decent animation for scrapping drawings on the drafting table, rather than just having them fade away, like the sewing projects do.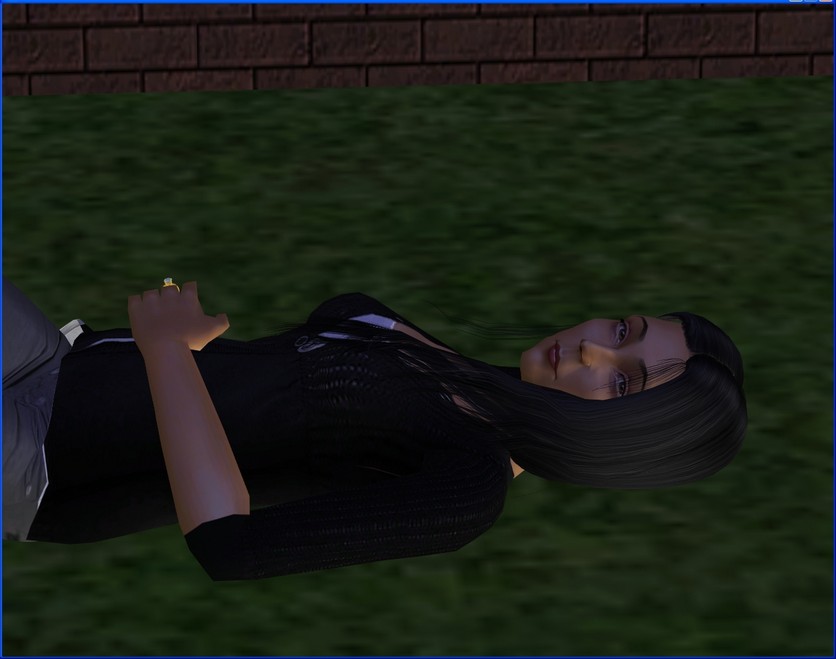 And someone of you would have seen this one at N99 but I just really liked it.
Notes:
Title is from Hummingbird by Wilco.
Betsy was the Sim who rolled the car accident ROS this round. I was not nearly as sad to kill her off as I was about Tessa. I guess because she was much older and had already lived a good life. But I still didn't want to do it. :(

We'll never get to see Grandma Betsy, which is sad. I think I've earned veto rights over any death ROS for the next 30 rounds or so!

The ROS didn't actually call for anyone other than Betsy to be involved but seeing Kimberly was in the car, she went to hospital too. But I wrote that in mostly because I wanted my hospital to actually heal someone for a change. ;) The doctors at Lukas Novak Memorial were kind of seeming like butchers lately!

Because I knew Betsy was going to die before Sarah and Nick got engaged, I was always planning to hold their wedding near the end of the round. Probably in Caleb's update, I'll have Sarah and Nick announce their wedding date.

Once Sarah and Nick get married, I'll move Nick into this house (and completely redecorate it because it's hardly changed since Joseph and Vivienne bought it). I don't want to stop playing Kimberly's salon but I don't particularly want to play Kimberly on her own either. And I can't see Sarah leaving her mother so soon after Betsy's death anyway.