Round 29: July 2029 (Winter)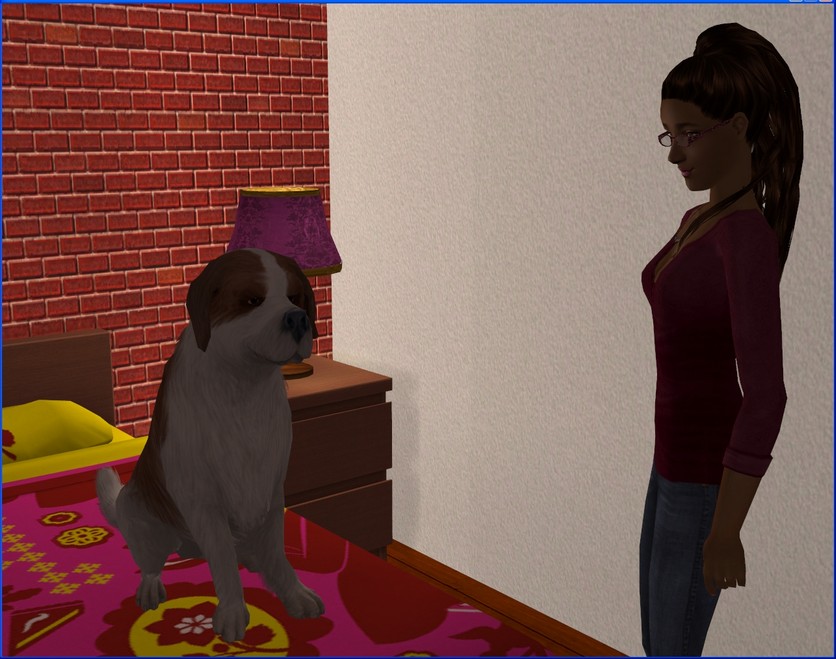 Not that Kaiser was bothered, seeing he loved my bed more than he could possibly like any dog bed.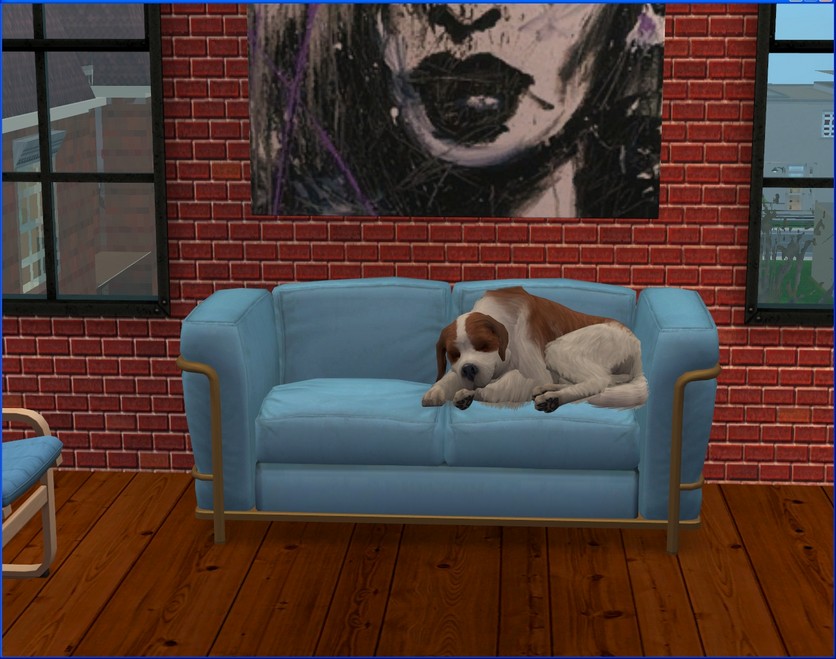 It just got way too much though, having this huge dog in this tiny apartment. Matilda and I didn't have the heart to make Ethan get rid of Kaiser, so we moved.
We found one pretty quickly. The rent is more expensive than our unit and it's a little further away from, well, everything. We can see farmland from where we are now!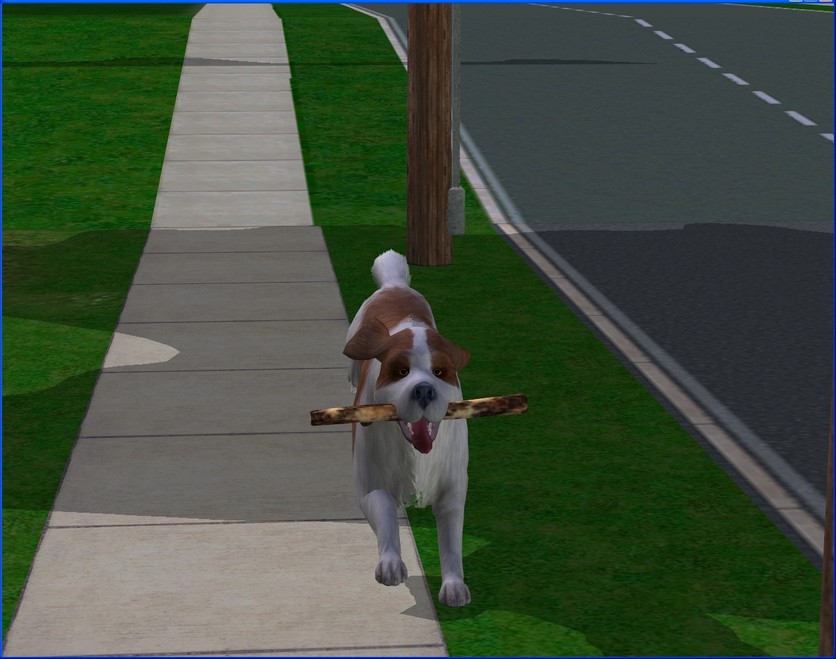 The yard isn't really a yard, exactly, but there's enough space for Kaiser to run around, as well as some grass.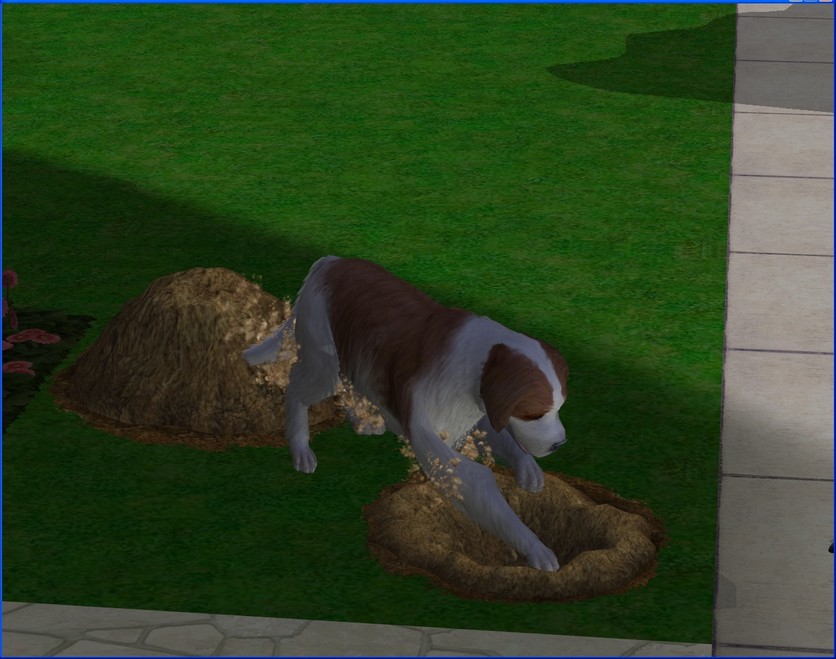 Which has brought with it its own set of problems.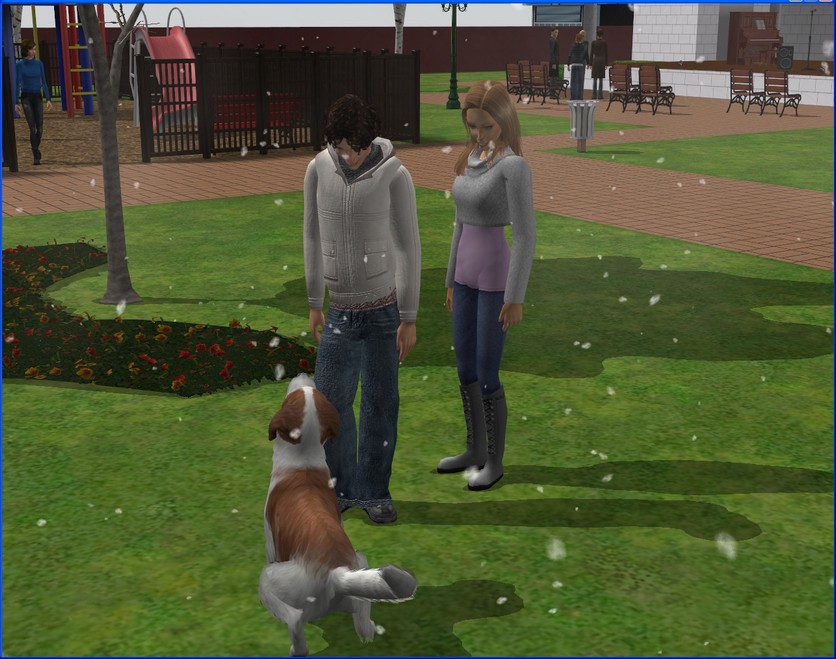 Ethan thinks Kaiser just needs to burn off energy, so he and Maia have been taking him to the park when it's not snowing too heavily.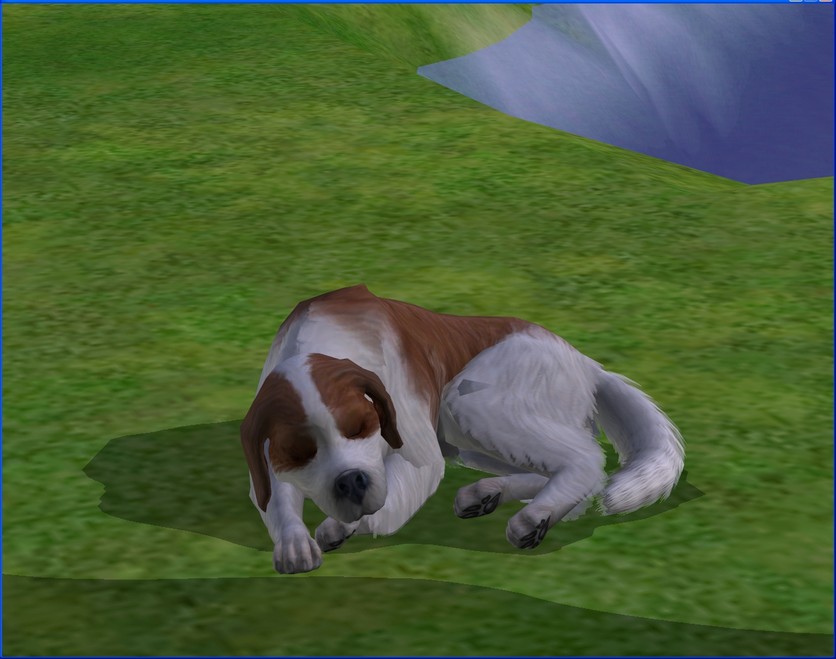 Kaiser doesn't even seem like he has any energy, given how much the dog likes to sleep.
I think the park trips are more for Ethan and Maia's benefit than for the dog.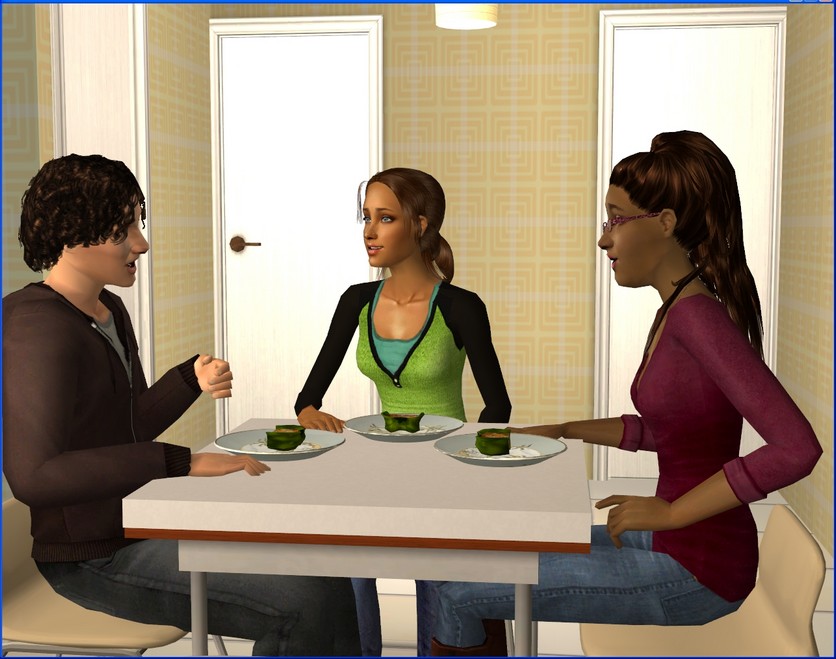 I was expecting a bit more awkwardness between Matilda and Ethan, seeing they used to date, but so far, it's been okay.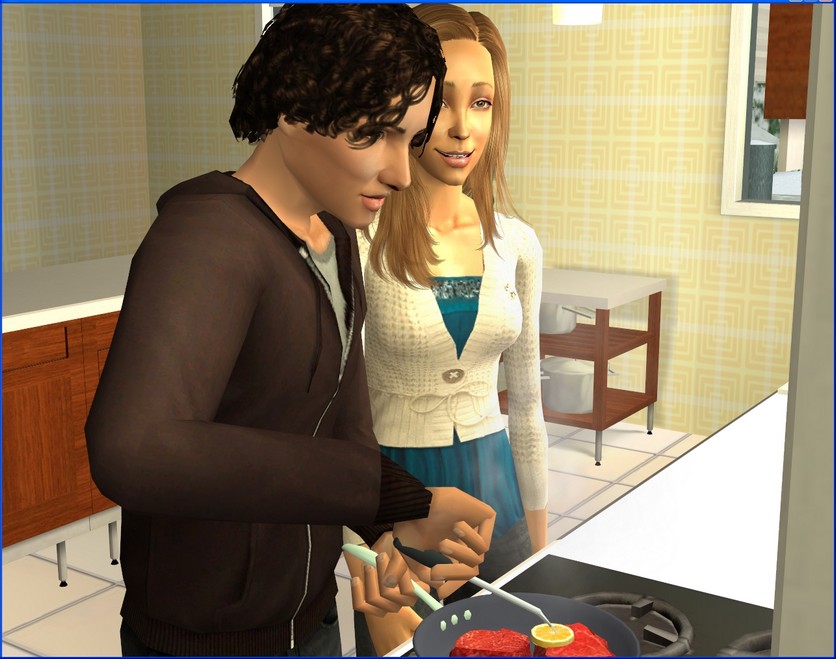 Ethan and Maia see a lot of each other, often in the kitchen, because Ethan's teaching her to cook.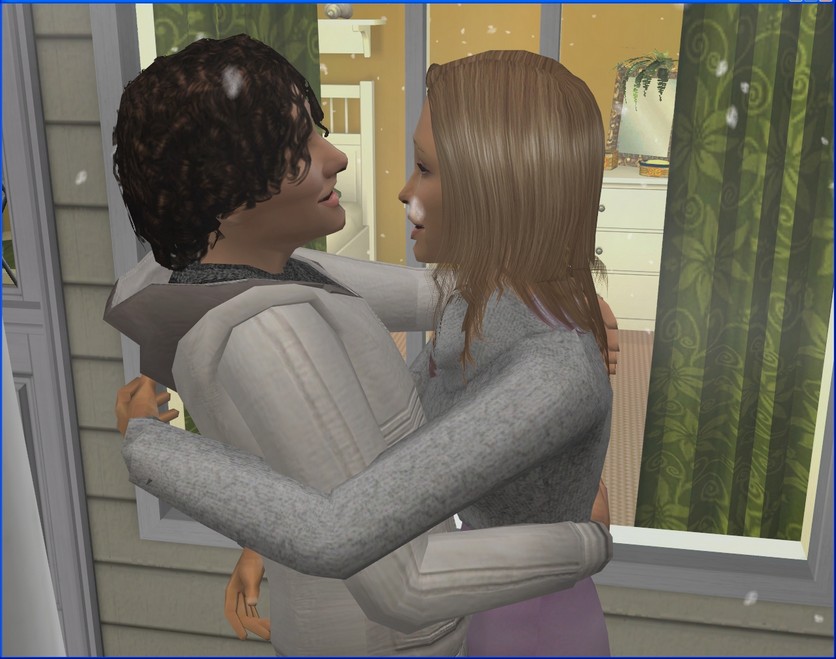 They're both pretty reserved though, especially Ethan, so they're not really rubbing it in Matilda's face often enough for it to bother her. Usually, they're in Ethan's bedroom, or on the little balcony outside his bedroom.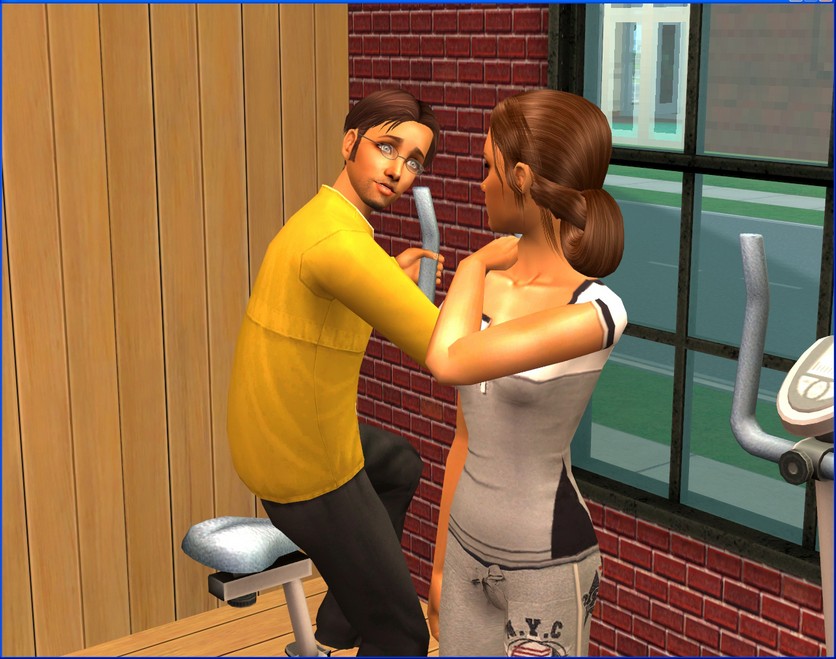 When we were still living in our old building, Matilda met a guy in the gym. She caught him checking her out as she was getting off the exercise bike.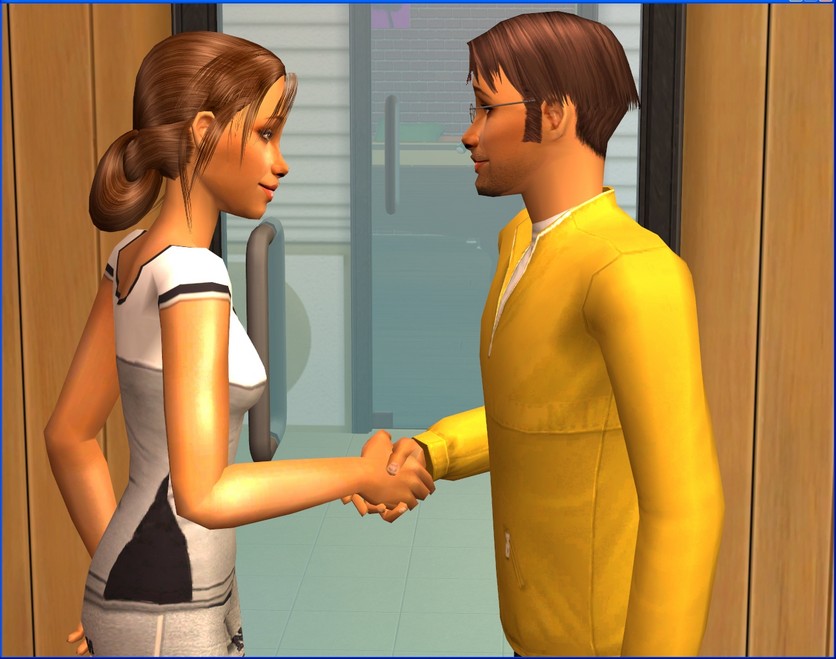 He introduced himself as Miles and they made plans to go out together pretty quickly.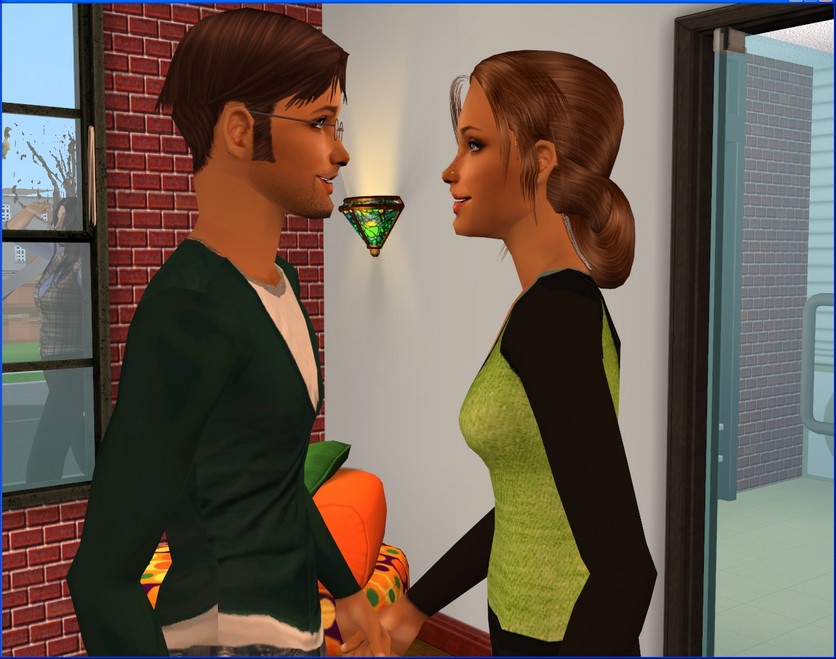 He told Matilda he was an artist.
I was a little dubious about that. It sounds like just the kind of thing a guy would make up to get women to swoon over.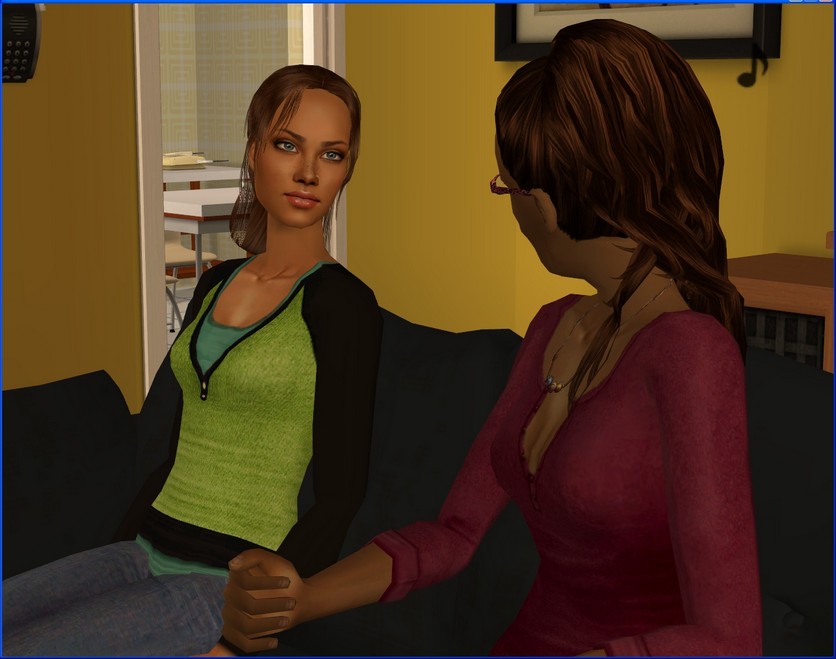 Matilda was quite convinced he was telling the truth though.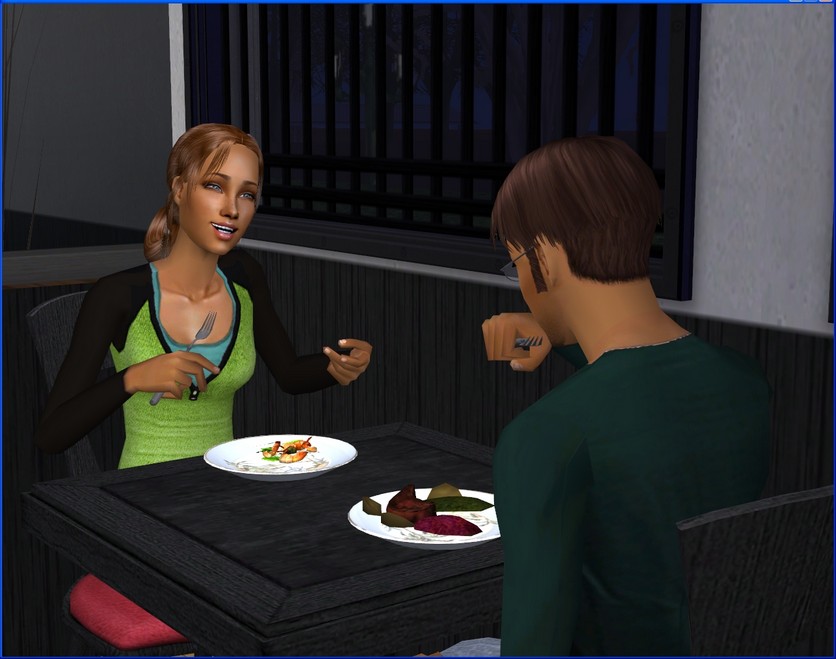 They've been out a few times now and it seems like it's going well.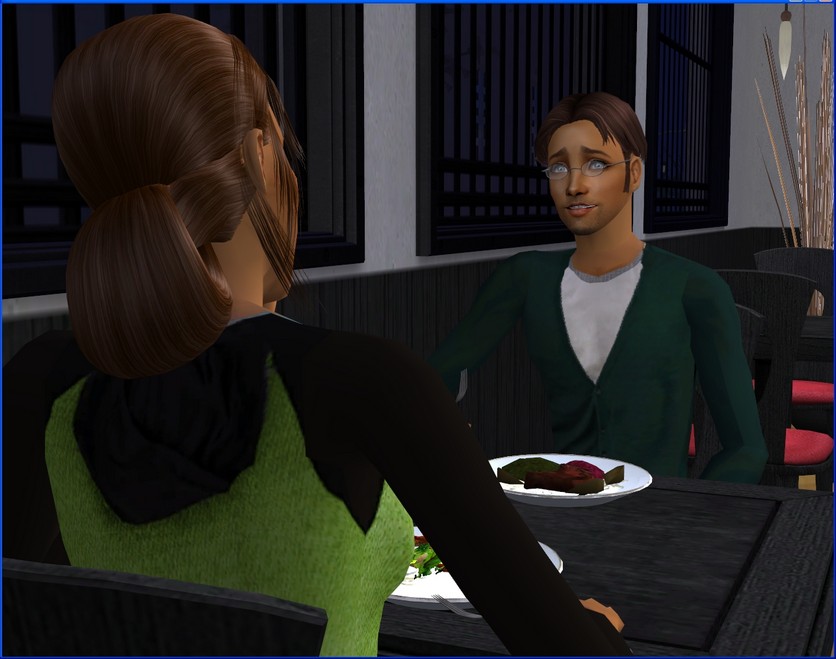 And it sounds like he is actually an artist, so I've had to eat my words a bit. He draws comic books for a living.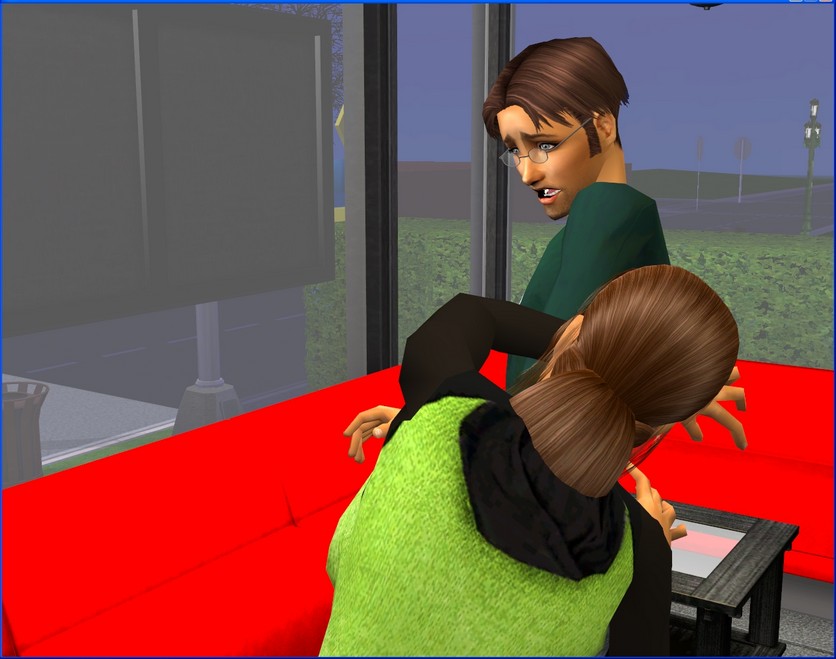 He's so serious though, which is an interesting choice for Matilda. She's not really serious at all.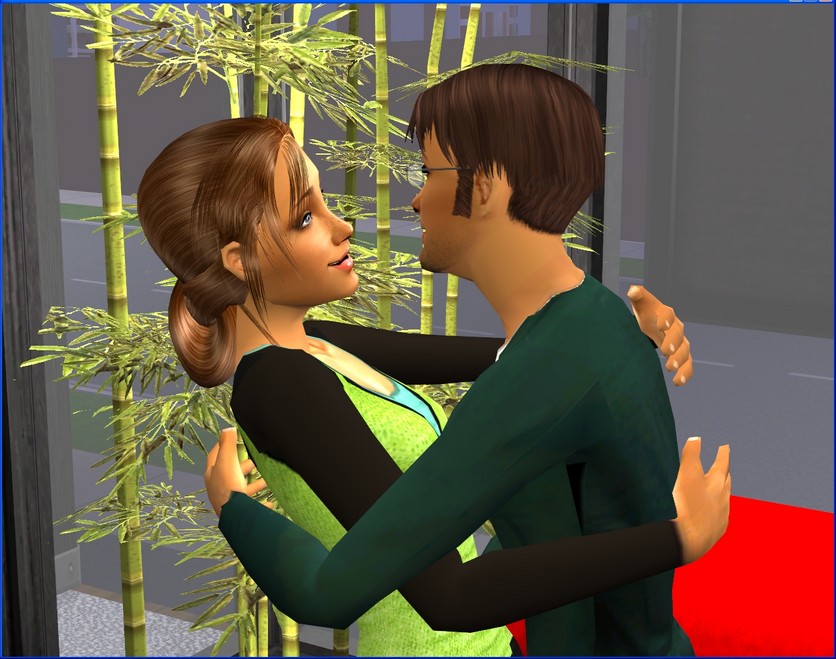 I guess people don't need to be exactly alike to make a good match though.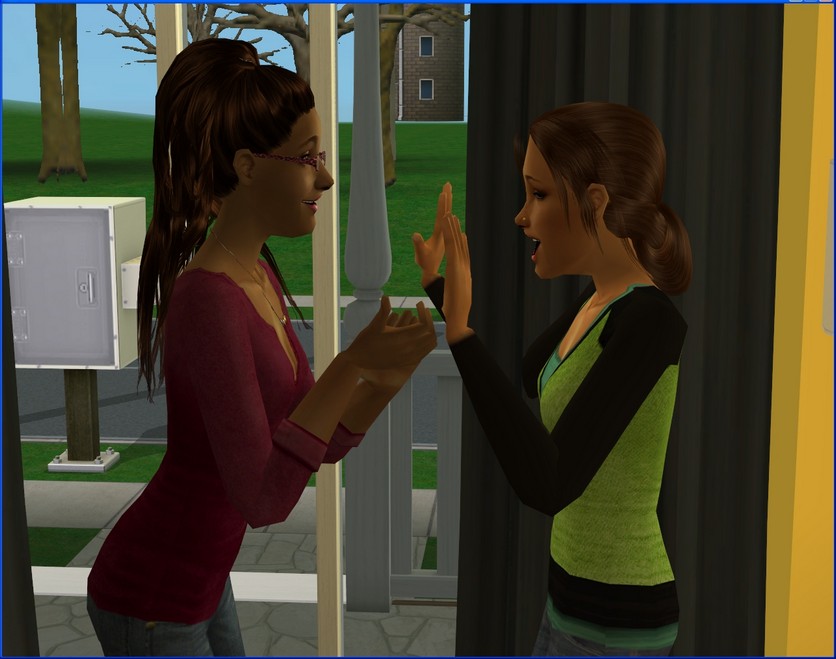 Matilda certainly seems happy with Miles so far. Ethan and I haven't met him yet but I'm looking forward to Matilda bringing him around so I can judge him for myself!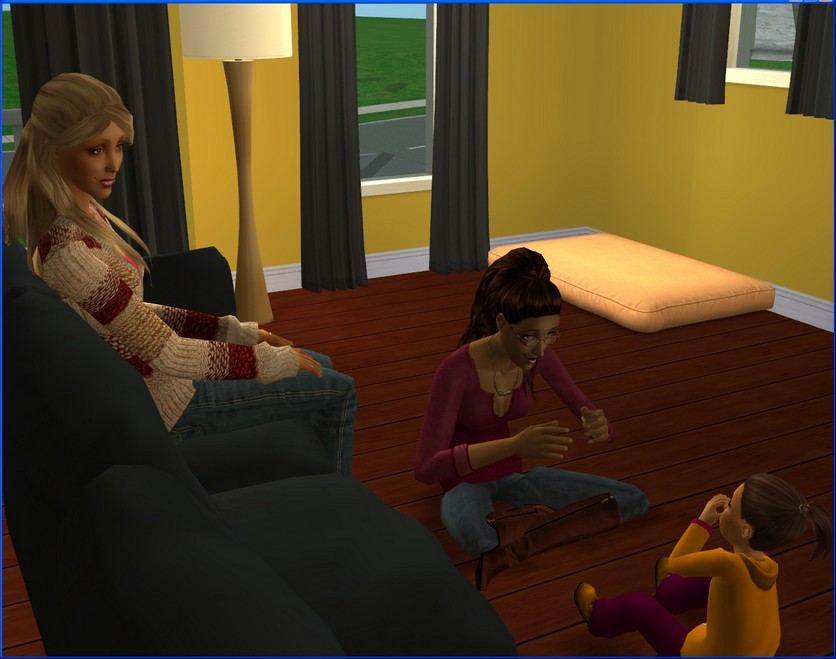 I'm still visiting with Sylvia once a month. Last time, Rose brought her over here instead of me going to them.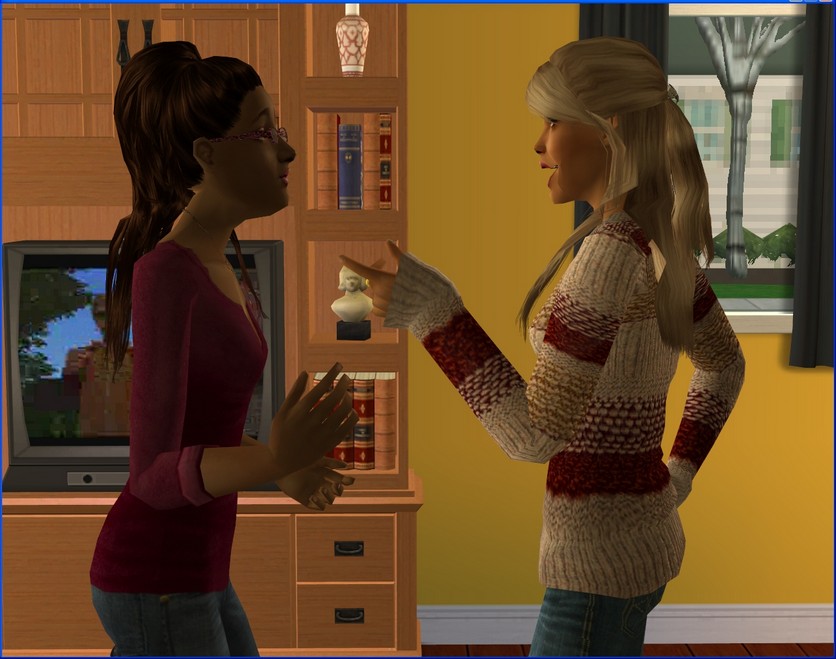 It was a little bit more relaxed that way, at least for me. Rose is a lot more easygoing than
Joanna
is.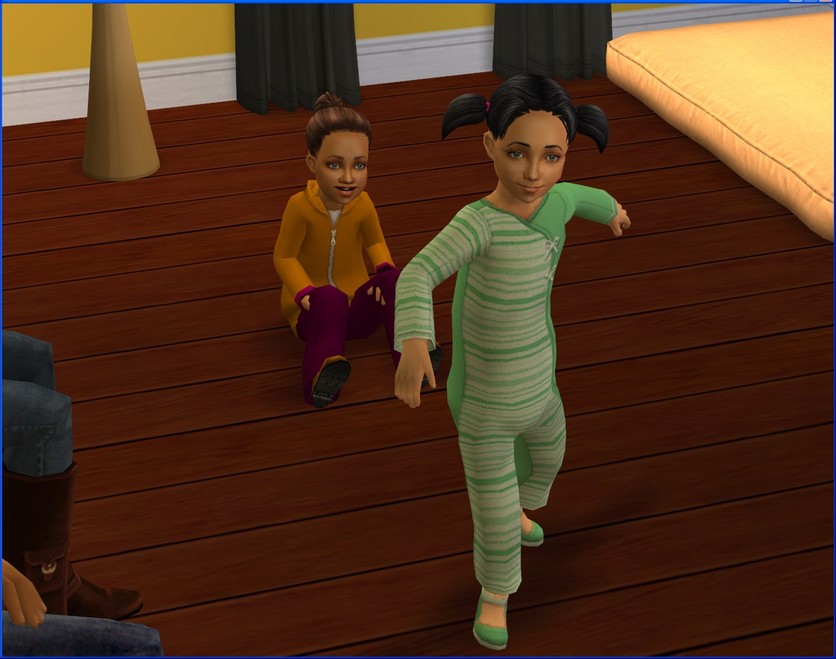 Matilda happened to be babysitting her little sister Alice at the same time, so the girls got to play together.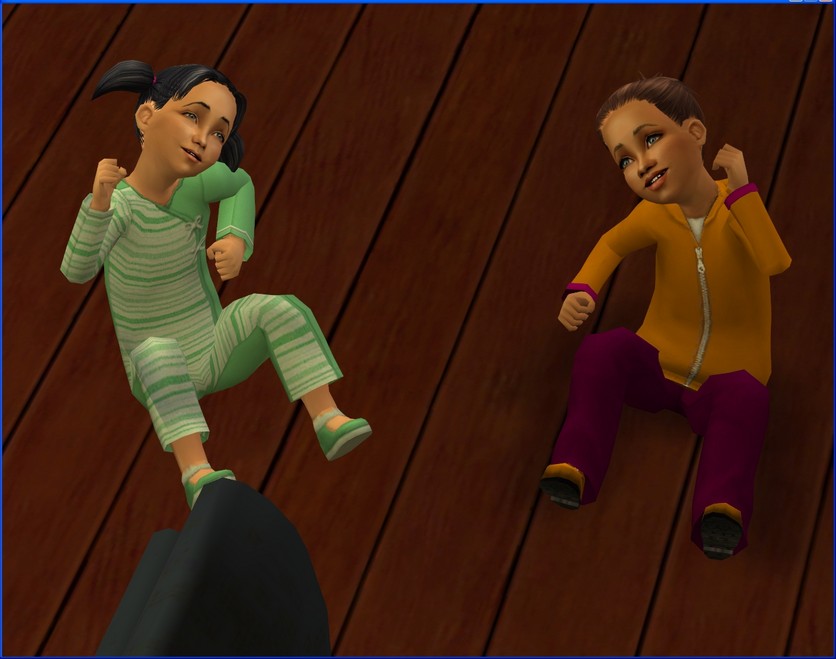 They were so cute, dancing to the music we had playing. They're both 3 and a half, and will be starting pre-school together in February.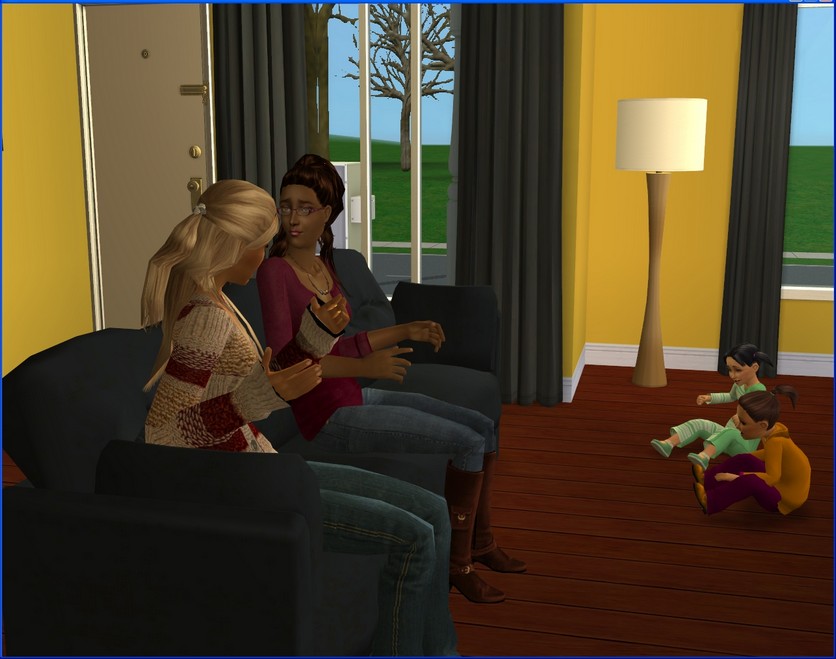 I like spending time with Sylvia but I'm not sure how long it will continue. Legally, I'm entitled to keeping see her for as long as I want to. It's not something I want to force on her though.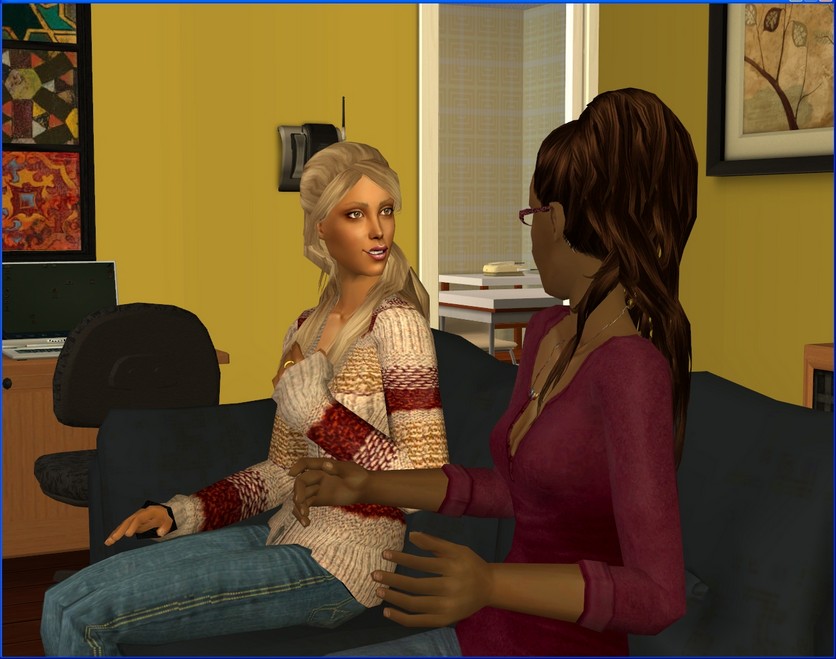 I don't want to confuse her or anything, though Rose isn't worried about that happening. She said Sylvia is very clear on who her parents are.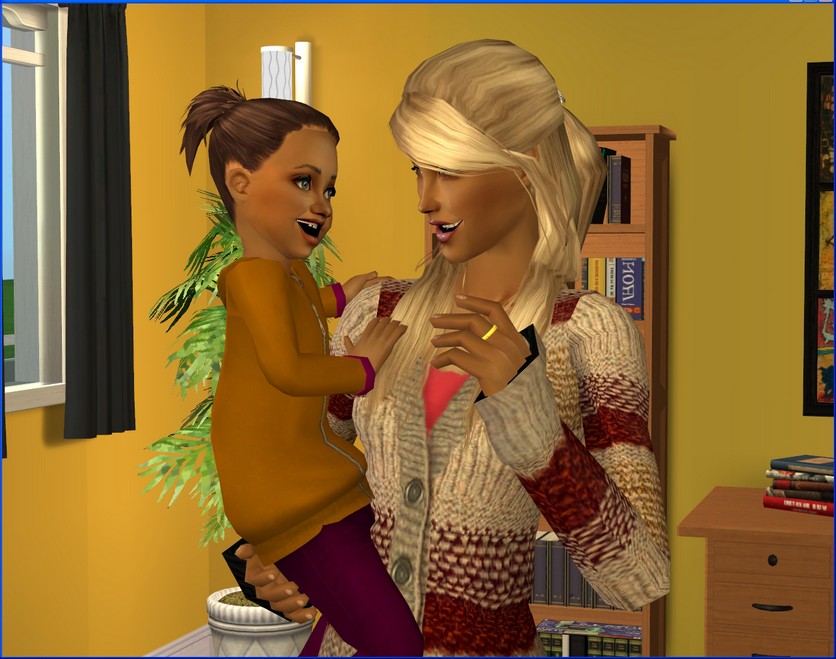 It seems that way so far. I guess if it's all she ever knows, she'll just accept it the way it is.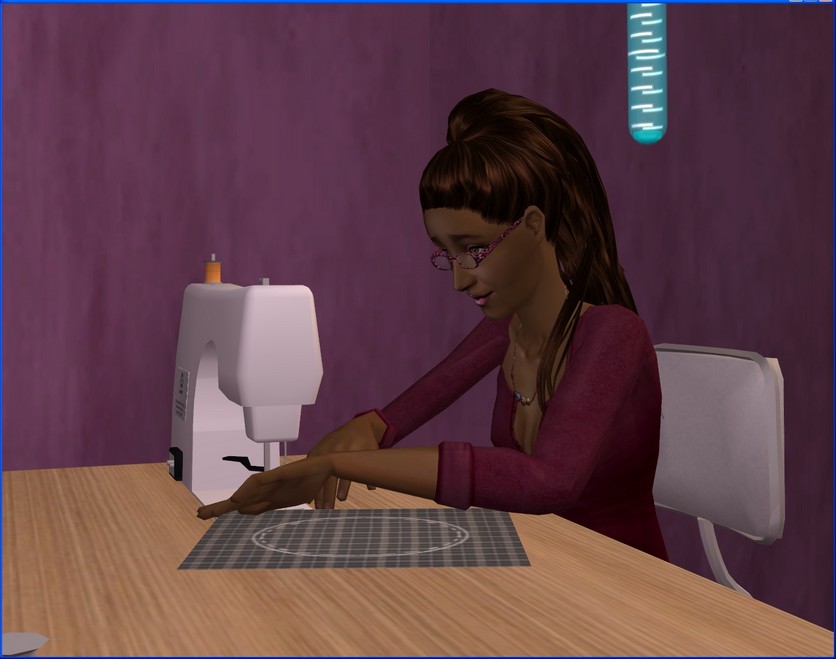 I'm trying to focus on my career right now. I really wish I'd started trying to learn to sew earlier. All I've succeeded in making so far are potholders.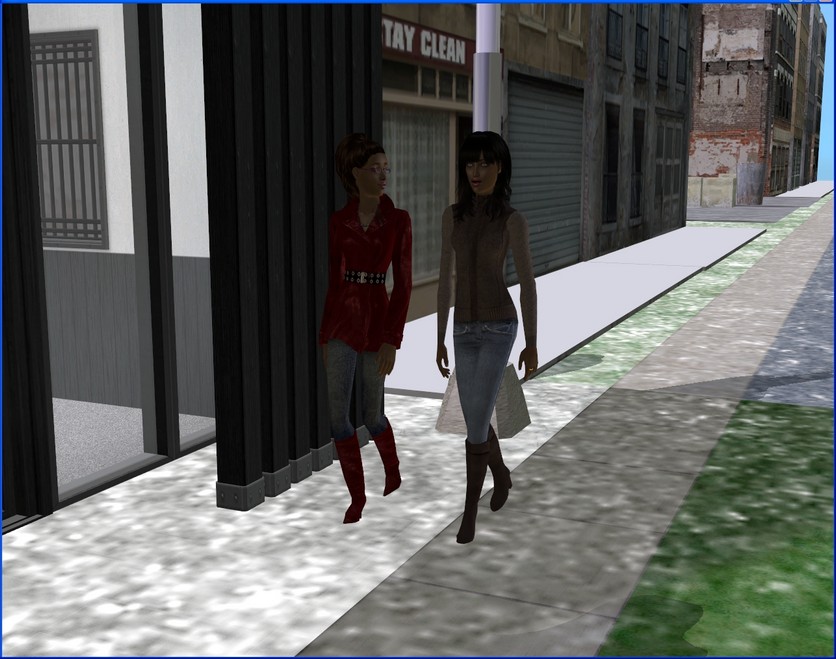 Olivia says it'll come if I keep practising. She's my supervisor at work and she's taken me under her wing. Any time she has to go and meet anyone around town, she takes me along so I can make connections and learn all the ins and outs of the industry.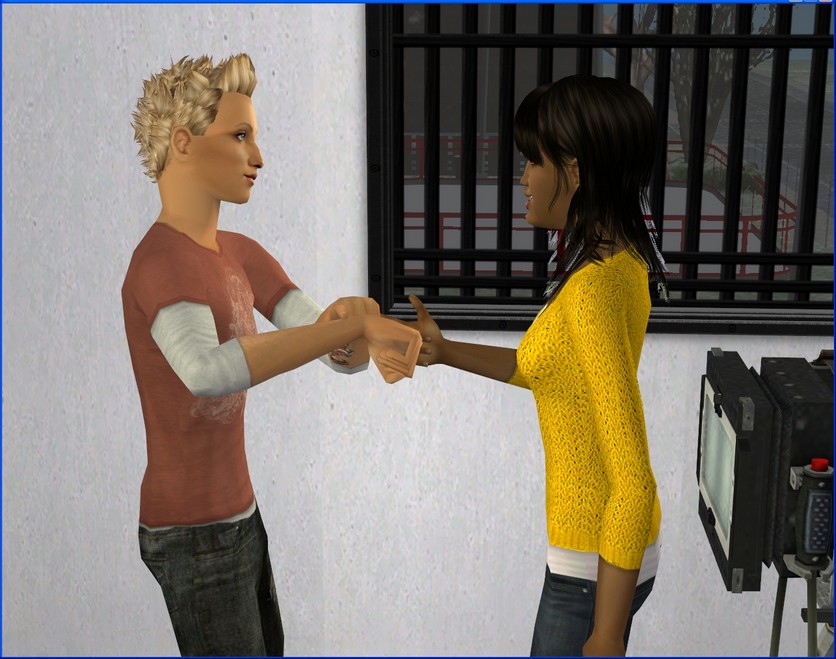 On this day, we had to go see a photographer, Amar Hamilton, about doing a shoot for our new line. He was very business-like with Olivia...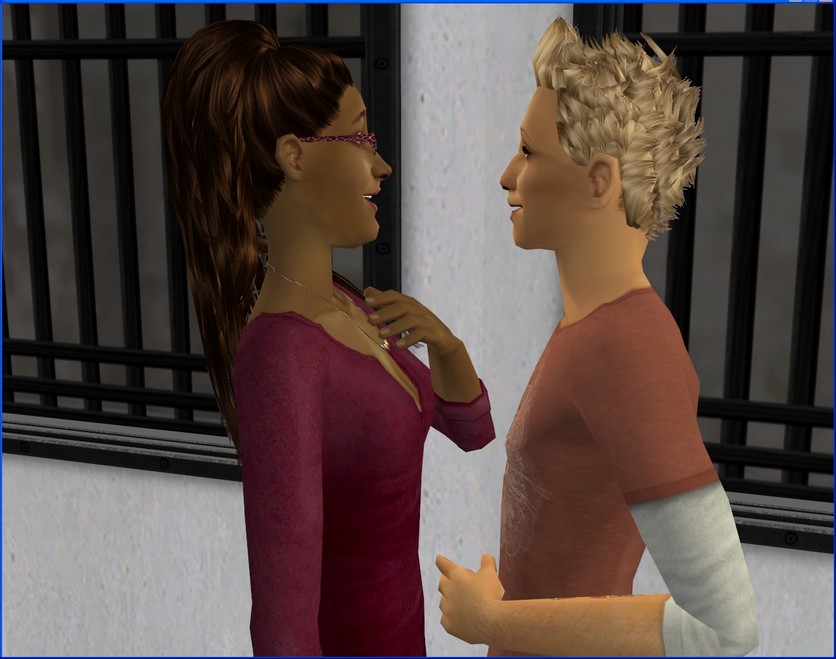 ...but he got really flirty with me once Olivia was out of the room.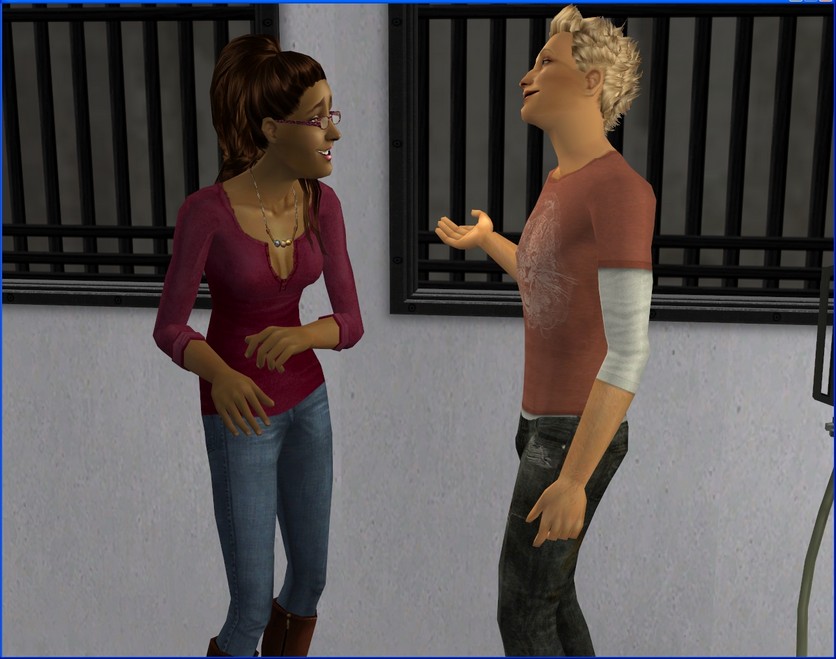 Not that I minded. Amar was really cute and I was having fun flirting with him.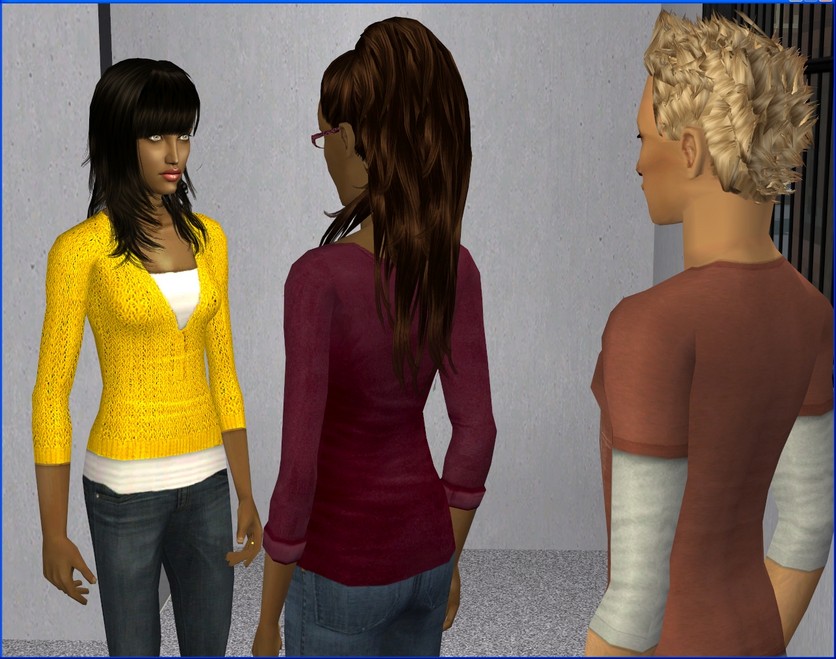 Until Olivia came back in and broke up the party. I was given a warning that not all bosses would be so forgiving about flirting on the job.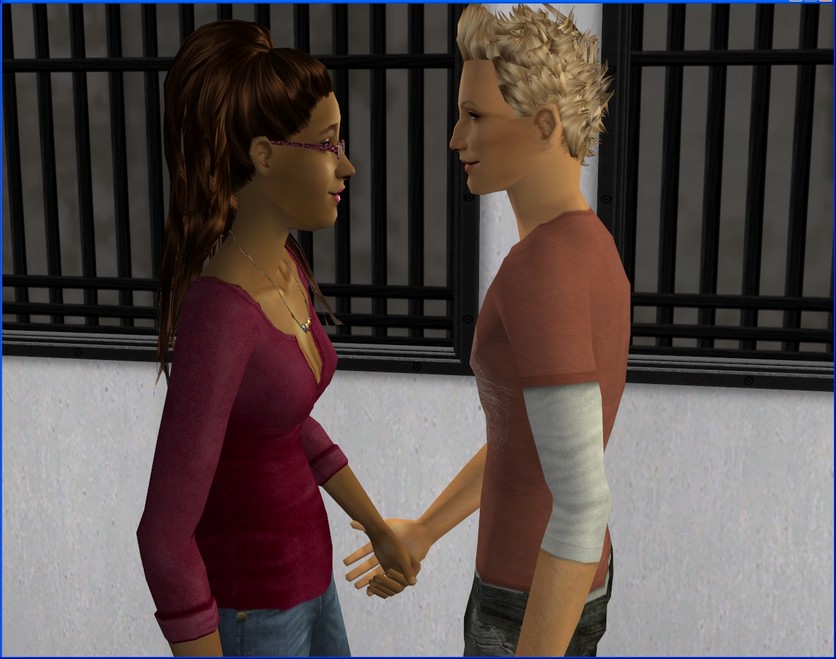 I guess I'll have to be more discreet in the future but I did manage to swap phone numbers with Amar before we left. I was very keen to see him again!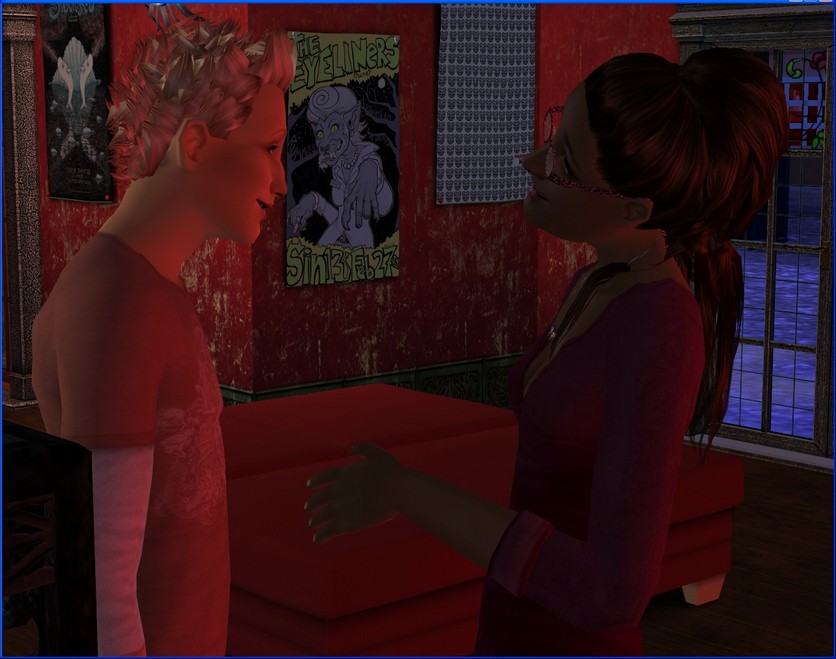 I called him a couple of days later and we met up that night at a club in Exeter.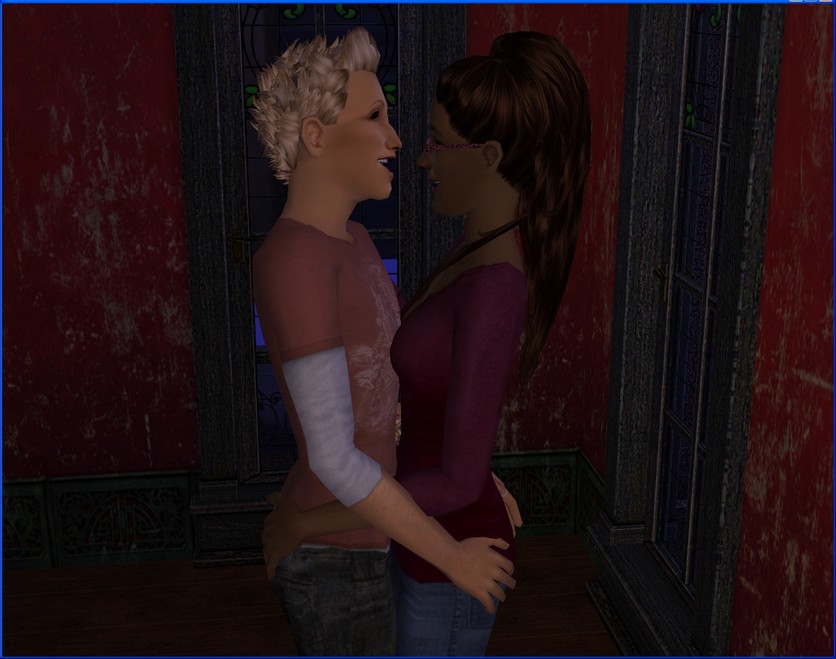 I definitely had the impression that Amar gets around quite a bit but that's okay.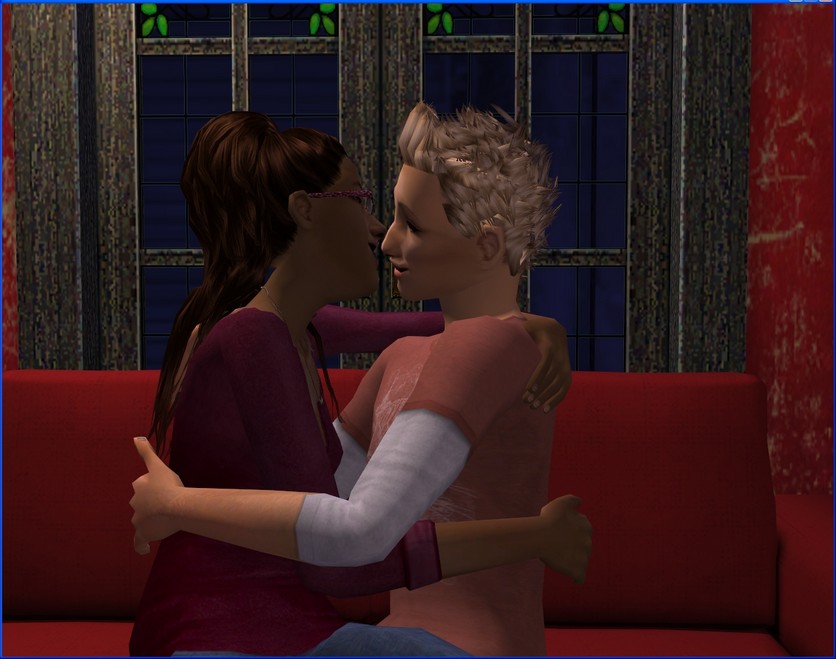 I'm not really looking to settle down with anybody right now. I'm only 22.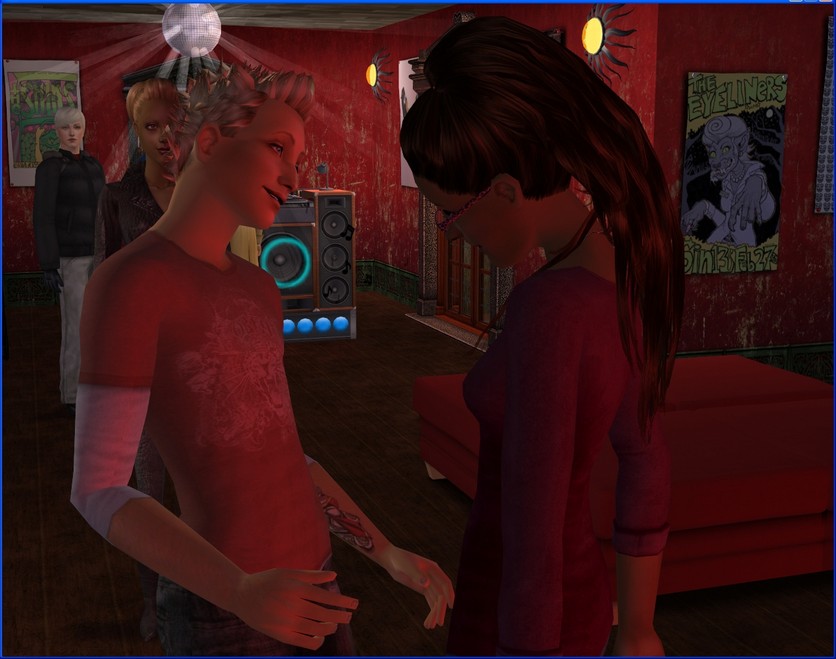 At the same time though, I'm trying not to move as fast with guys as I might have done before I had Sylvia.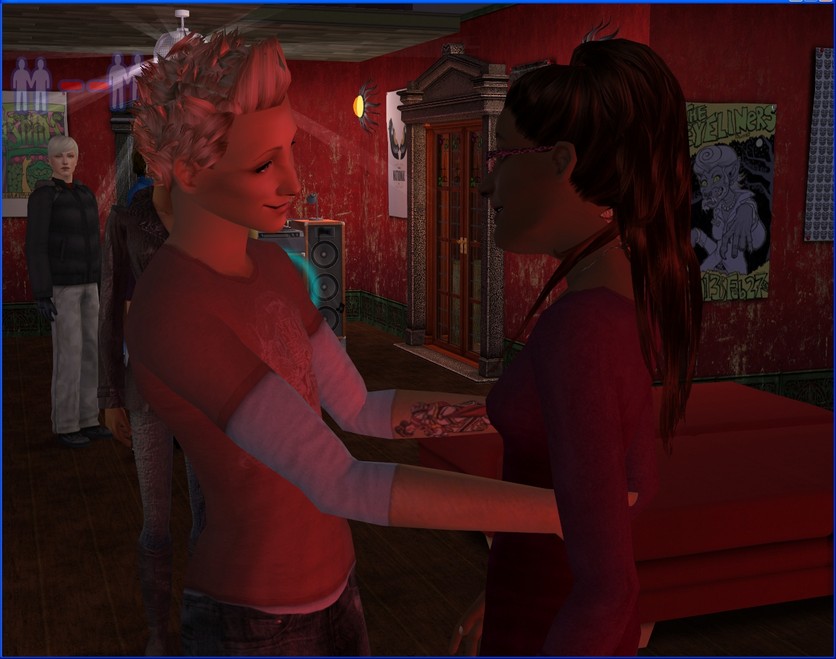 Amar is a real charmer and quite persuasive though, and he managed to talk himself back to my place.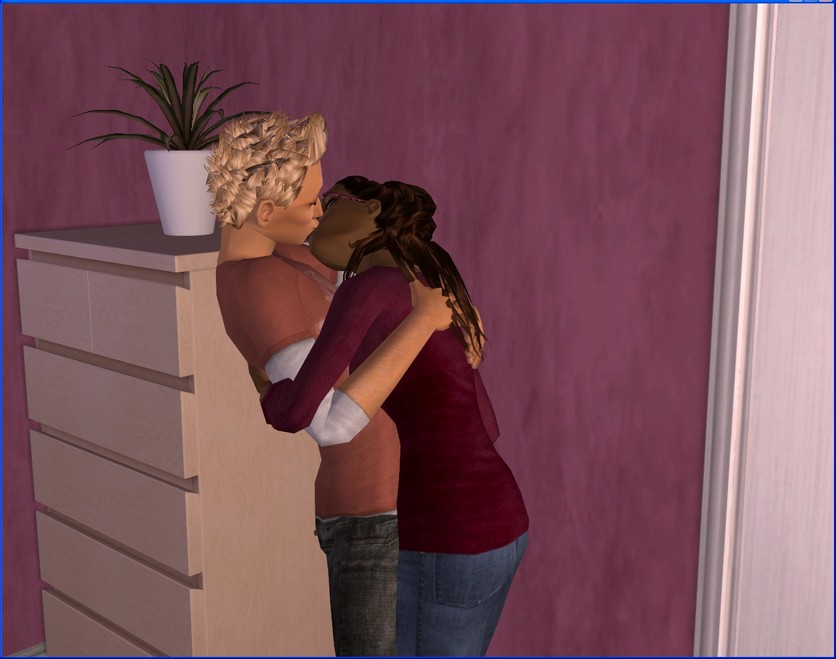 We got as far as my bedroom and started making out but I put a stop to things before we moved to the bed.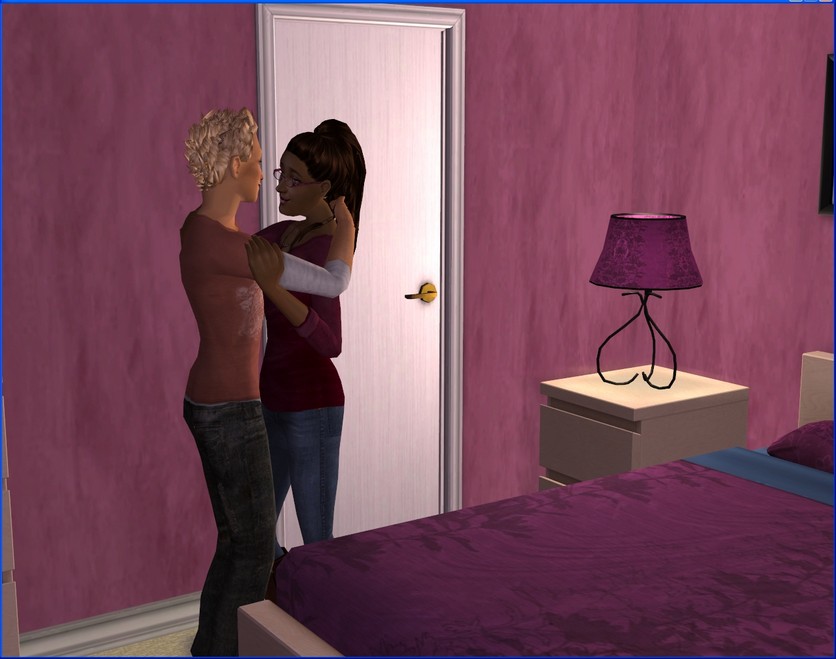 I ended up just kissing Amar goodnight and sending him on his way. I really wish I could just jump into bed with a guy without a second thought but I can't. I can't risk getting pregnant to a stranger again, so Amar will just have to wait.
Extras: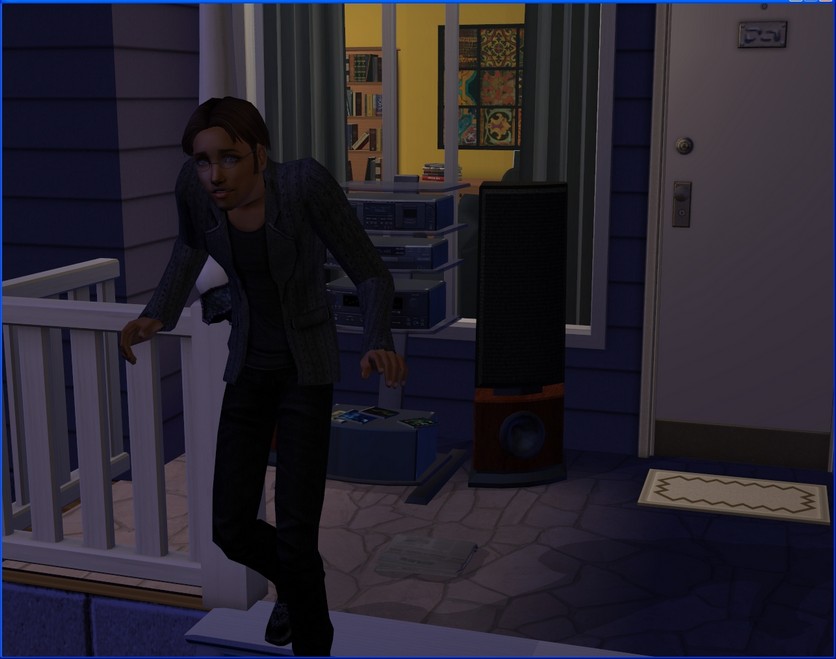 Miles must definitely be making a living from his art, if he can afford $2000 stereos as gifts for girls he's been out with once! But cheers, Miles, because these kids didn't have much money! And they already had a stereo. ;)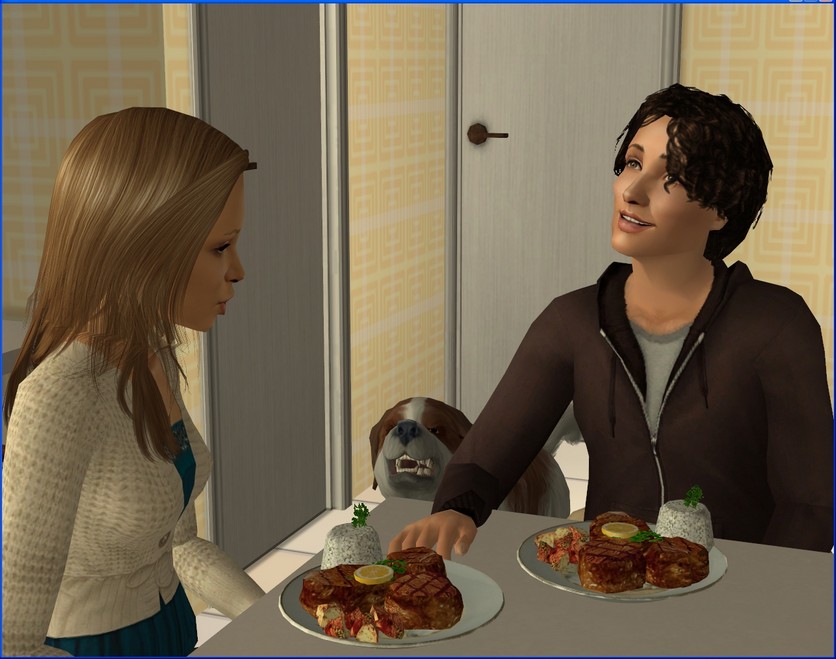 I don't know why, but Kaiser doesn't like Maia. They hadn't "met" at this point, but Kaiser just started growling at Maia and then she appeared in his relationship panel at -1/31. Never seen anything like that before!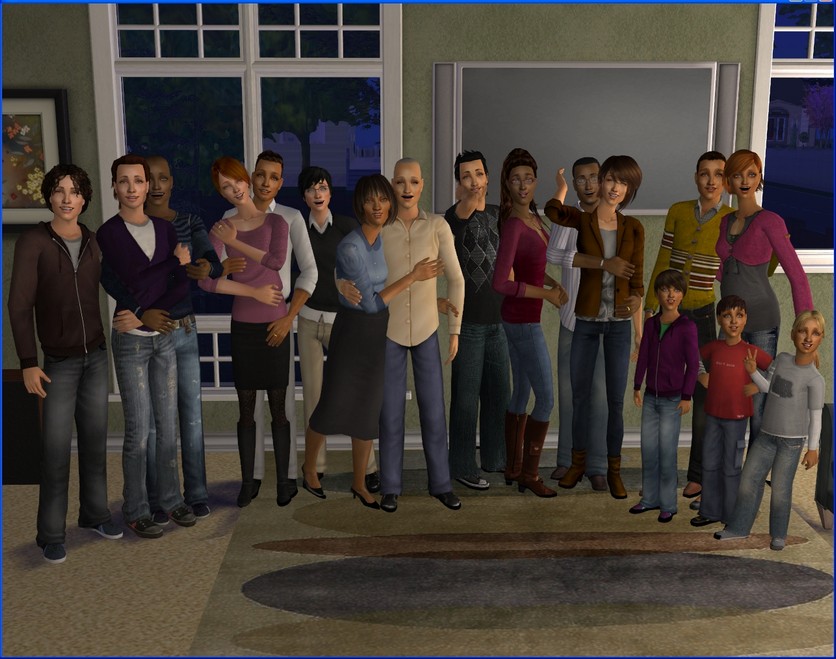 Meh, this is my least favourite of the portraits I did. The Novak clan are almost as big as the Morettis and this isn't even all of them - this is only Augustin's branch. I wish I'd thought to arrange them like I did the Moretti family, because it was much easier to fit everyone in frame with that one.
Notes:
Title is from Friends Like You by You Am I.

Ethan, Matilda and Adrienne were originally living at Sawyer Lofts, built by Apple Valley. Awesome lot but it was struck by the clock slowdown bug, so I had to move them out.

I had to write the move in to the story, because I'd already taken pics I didn't want to trash.

And I'm going to try placing a fresh copy of that lot and see if that fixes the problem. It has in the past.

Matilda and Miles's attraction score is 95, putting them at a low 3 bolts. I'm not sure where they're headed but I've decided that Matilda's secondary aspiration will be Family (once she earns enough points to get one), because she rolls so many wants to interact with her relatives anyway. So at some stage, she'll want to settle down with somebody.

Amar and Adrienne's attraction is almost 100 points higher, at 190!!! The only couples I've seen higher are Emil and Anna and Luc and Asha. Adrienne started rolling wants for Amar the second they met (literally). Amar really likes Adrienne too but he's also still thinking about Anna. Which is just not going to happen!

Adrienne didn't roll any woohoo wants this round, though she and Amar did try to ACR woohoo twice. The first time was a route failure and the second time, they only had six seconds left on their date, so they didn't have time to get started. It's very interesting to me that Adrienne's wants and actions have been lining up with how I've been writing her. I love when that happens.

The lot where Adrienne and Amar met is Hamilton Photography, Amar's new business. I could run it as a studio, but I think I'm more likely to run it as a gallery where Amar can sell his stuff. Paintings as well as photos, I think, because photos don't sell for much if I remember correctly. It's not really set up at all, except for the camera you can see in some of the pics. It's about as empty as it probably looks!