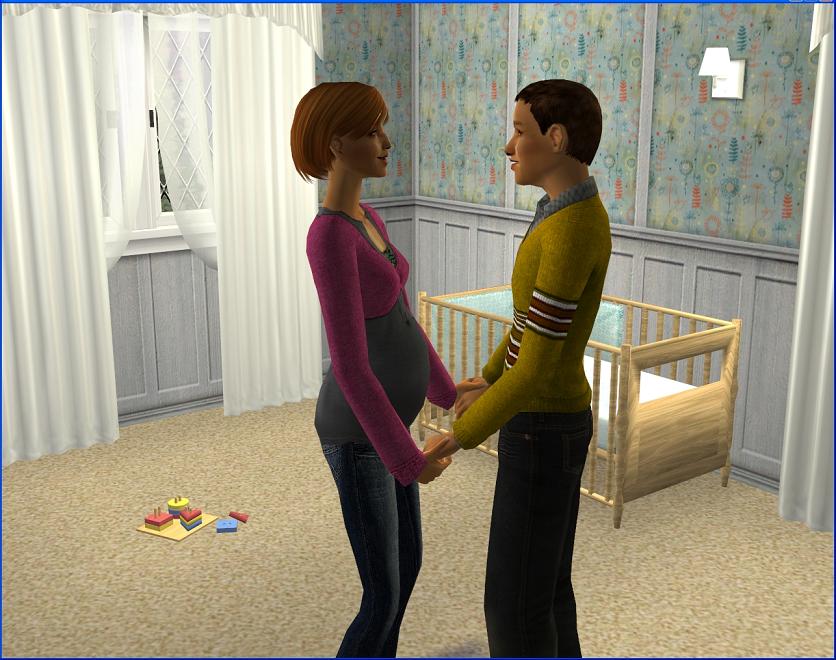 Eliot
and
Cordy
have moved into their new house with just a few months to go until the arrival of their fourth and final baby. Baby Lane is due in June 2029.
Notes:
If one of my pregnant women has to have a girl, I'd rather it be Cordy. I just remembered the other day that I never got my girl who looks like Naomi, and seeing Eliot looks a lot like Naomi, this is my one chance. But I'll be happy if they have a boy too, seeing I still want my crazy all-boy family!

The house is finally done, as those of you who saw the lot tour at N99 would know. Looking forward to actually playing them in it. :) It's the Lake Oswego, Oregon house from MTS - that series is a good one for those of you who like large houses too, by the way.