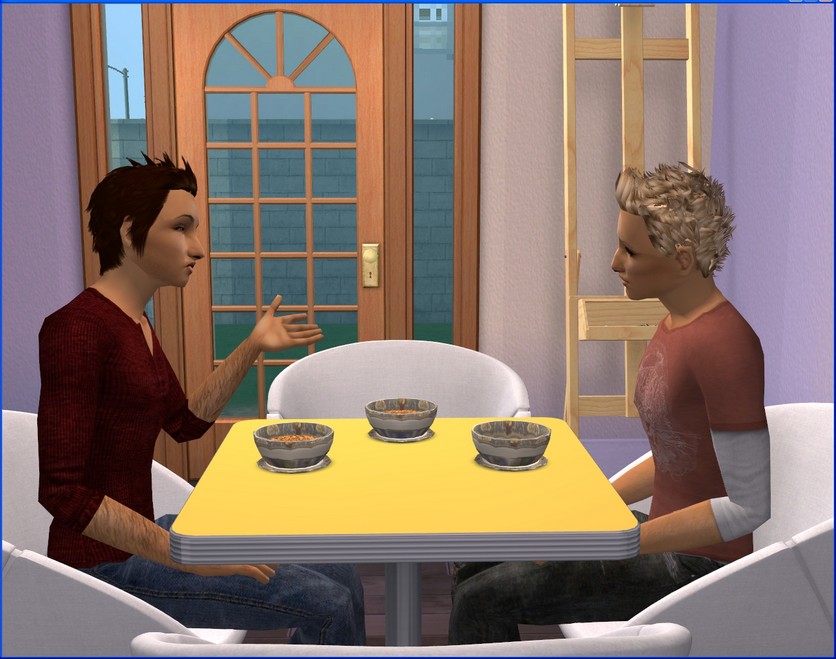 I've told Amar to lay off a bit -
Dominic's girlfriend died
and he's going to want to take his time finding someone new.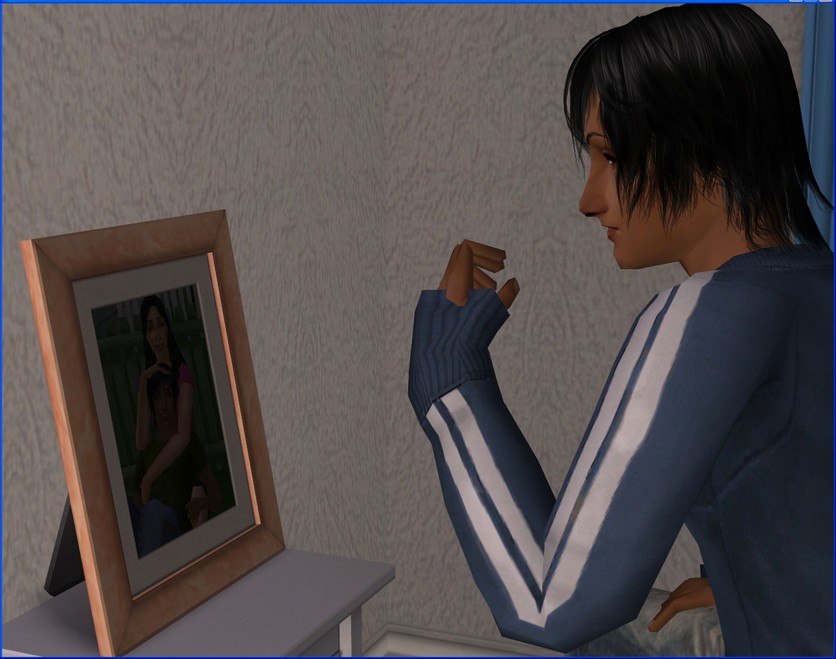 Besides, Dominic is doing fine. He still misses Tessa. He thinks about her a lot, probably more often than he lets on.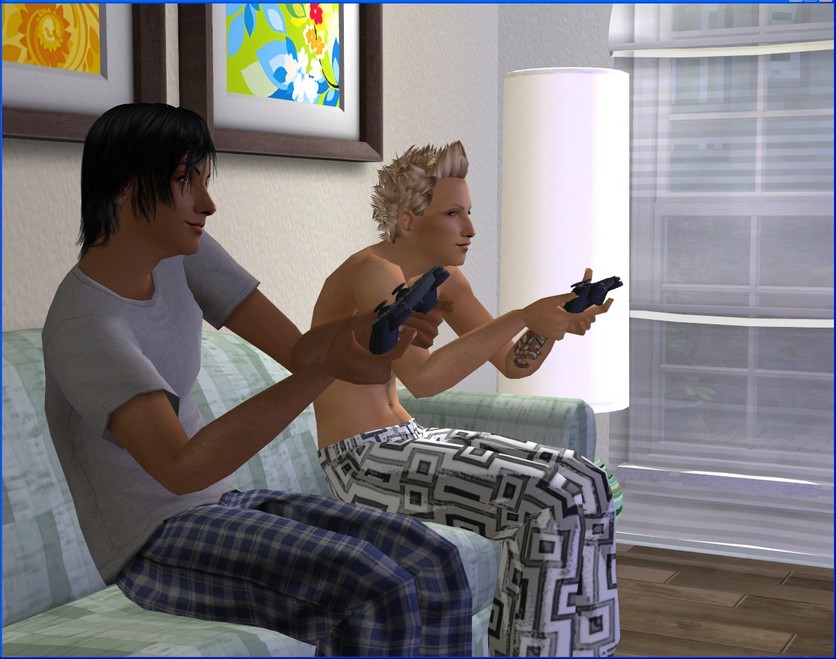 But he's not locking himself in his bedroom sobbing. A year on, he's living a pretty normal life.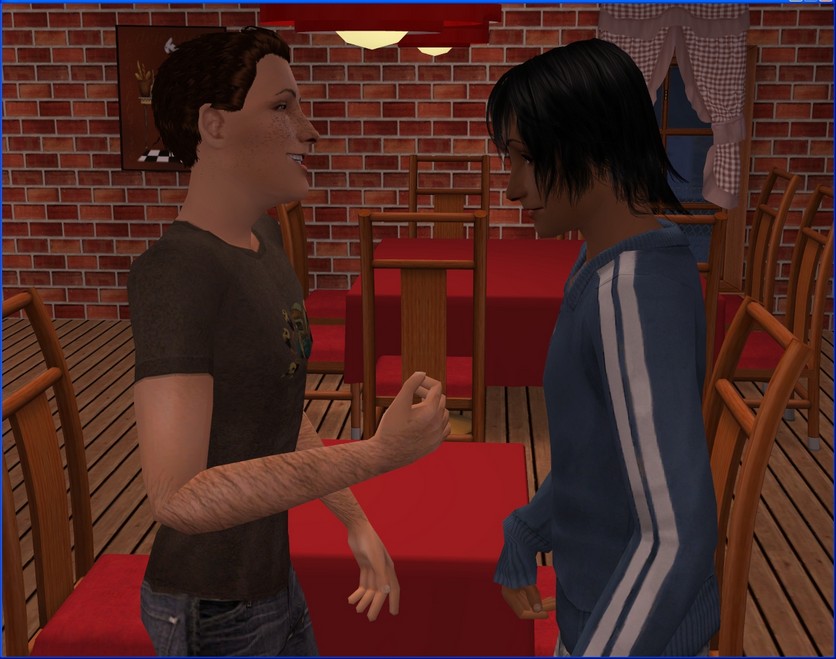 He goes out. He's just not dating. He saw his friend Nathan just the other night.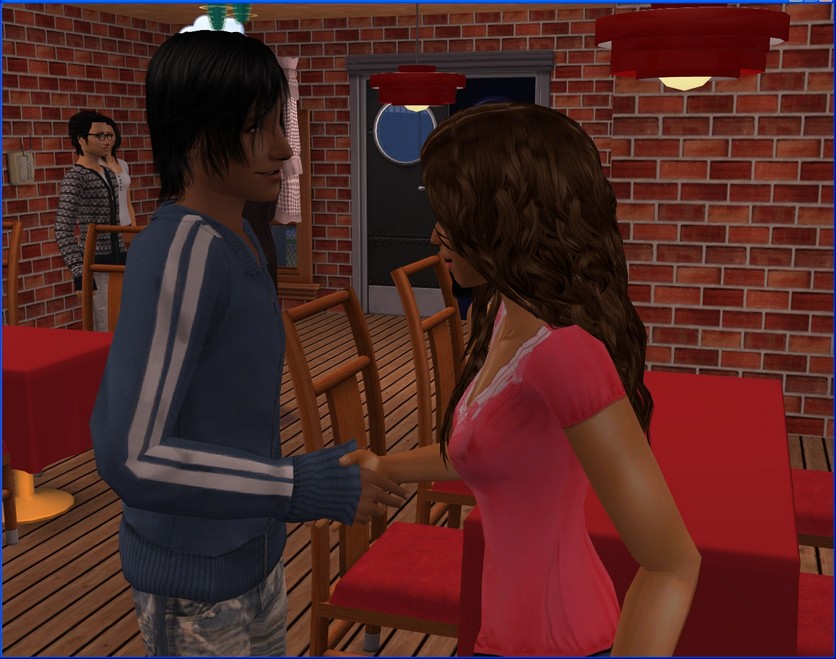 Nathan's got a new girlfriend, Julia, and he was keen for Dominic to get to know her. They went to high school together but had never been close.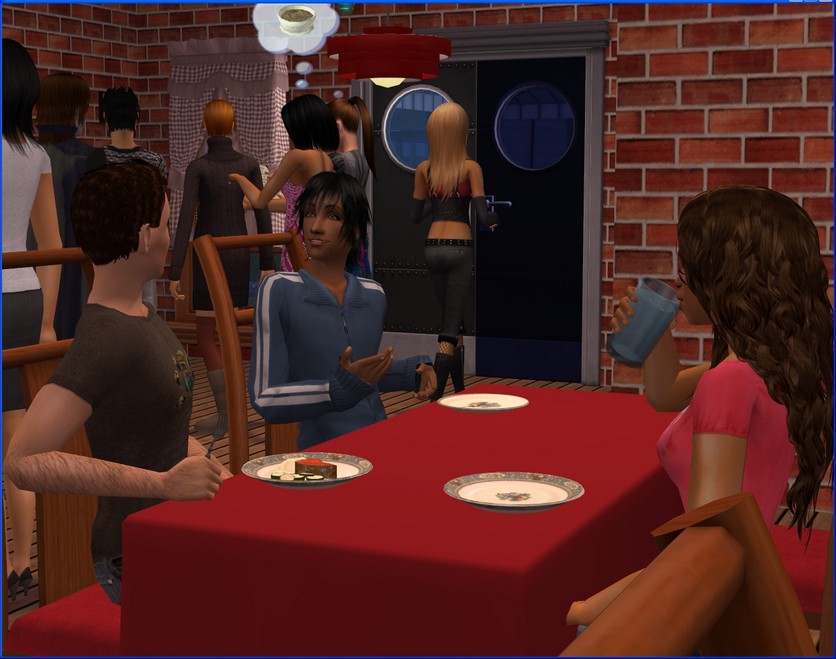 I thought maybe it'd be Dominic who'd feel like a third wheel but he said he was more worried that Julia felt that way. Dominic has known Nathan longer than Julia has, so there are a lot of in-jokes she's not really in on. Dominic had a great time.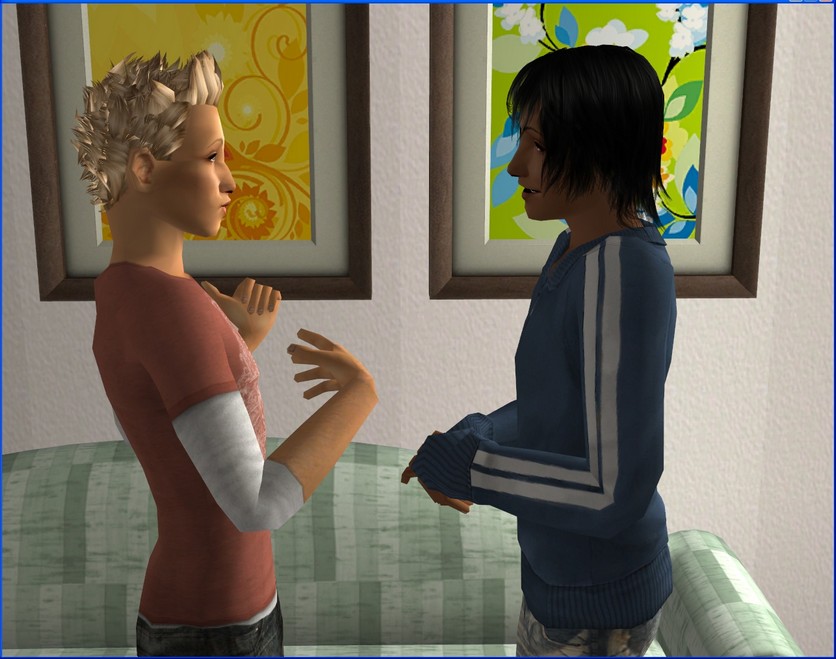 Amar honestly thinks he's helping though. He's not a bad guy, he just would deal with something like this very differently to Dominic.
So the invitations to go barhopping keep coming and Dominic keeps knocking them back. Even under normal circumstances, it's not really Dominic's thing.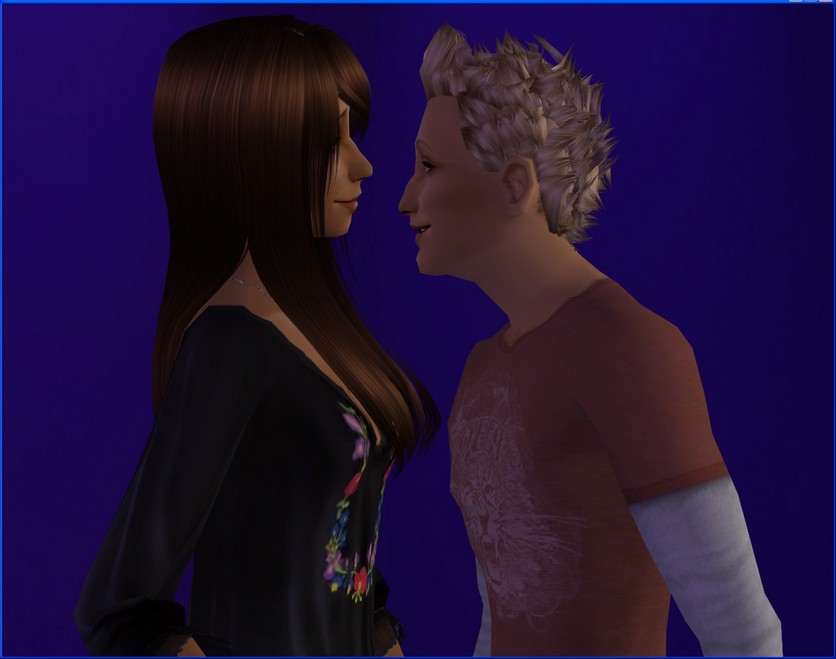 It's probably easier for Amar to pick up without Dominic tagging along anyway.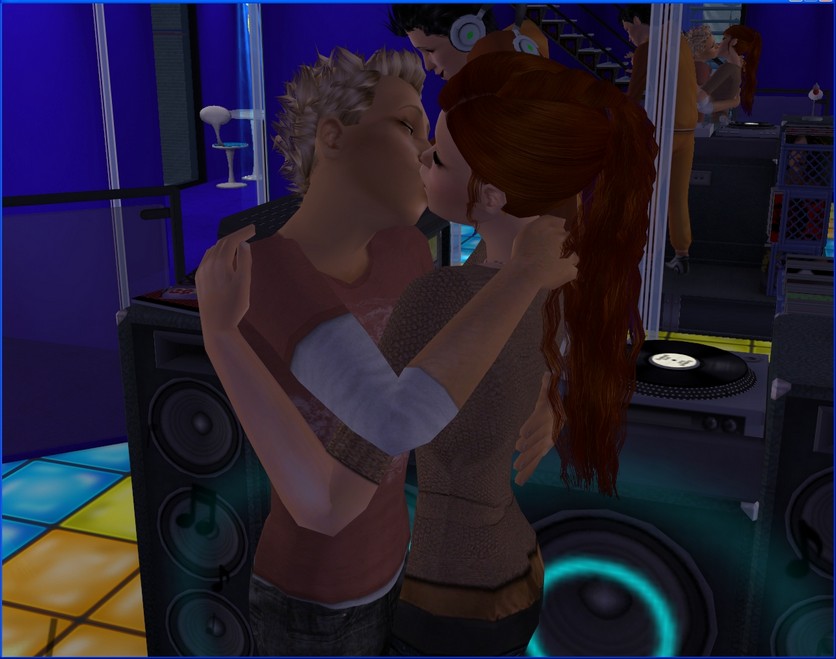 I have to wonder if Amar gets bored just finding different girls to sleep with all the time, and if he'll ever settle down.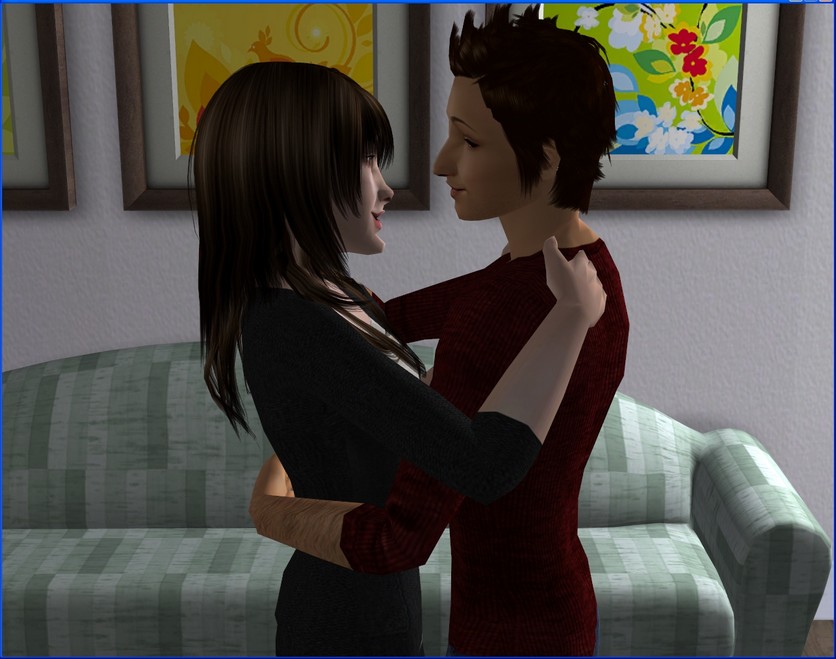 I guess that's because I'm starting to think about settling down with Claudia. It'd be nice to come home to her every night.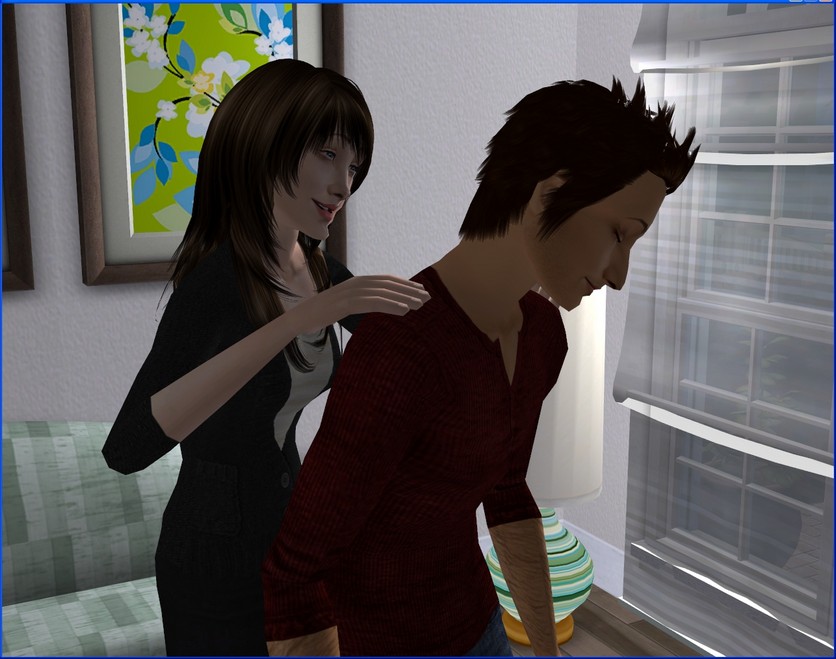 I'm a hazmat technician now and I work during the day, which means my shifts line up a little better with Claudia's work hours and we've been able to see each other more often. I want to make us more permanent.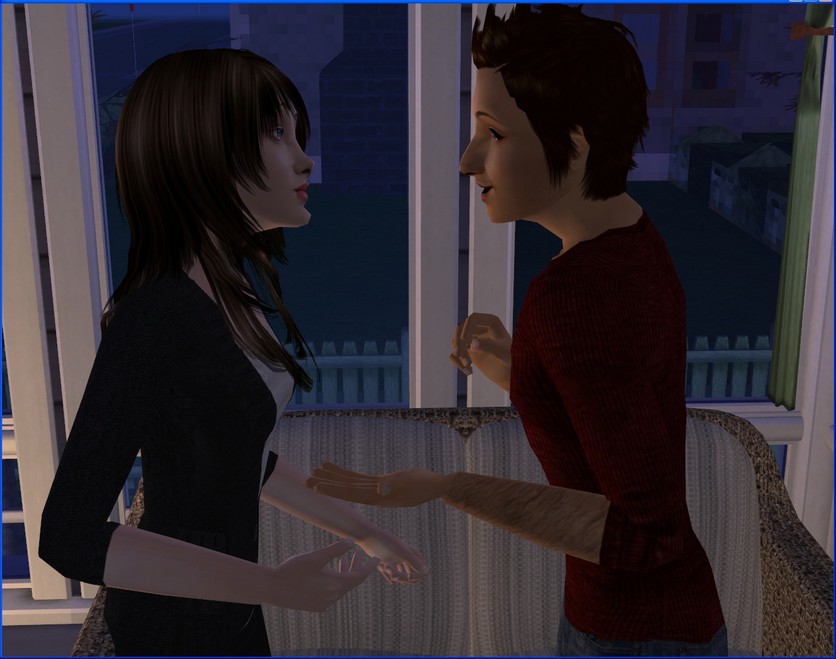 I took Claudia to Orchard, which isn't too far from our unit. It's surrounded by greenery, inside and out, so I knew Claudia would love it.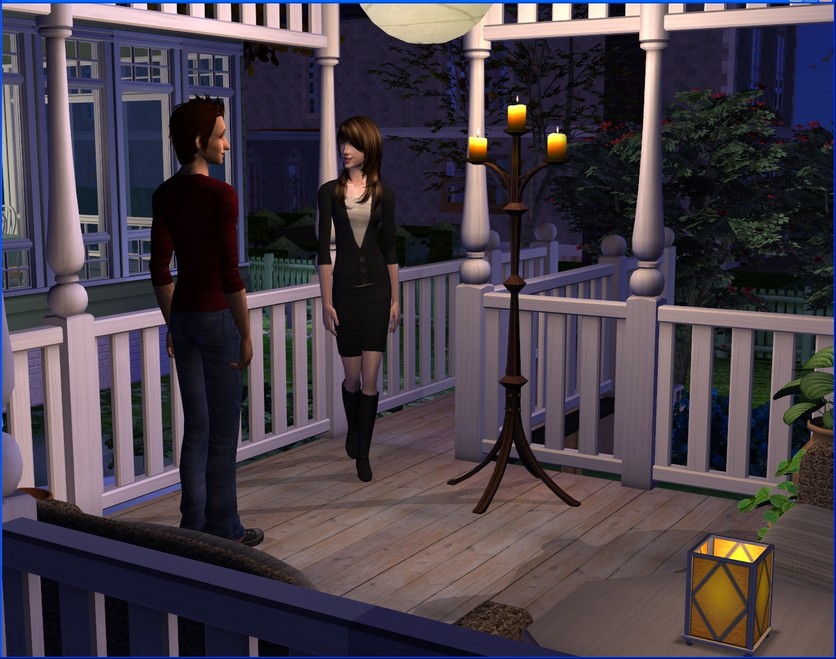 And she really did. I was planning on proposing before we ate and it was a wonder I could get her to stop oohing and aahing over everything for long enough to actually ask!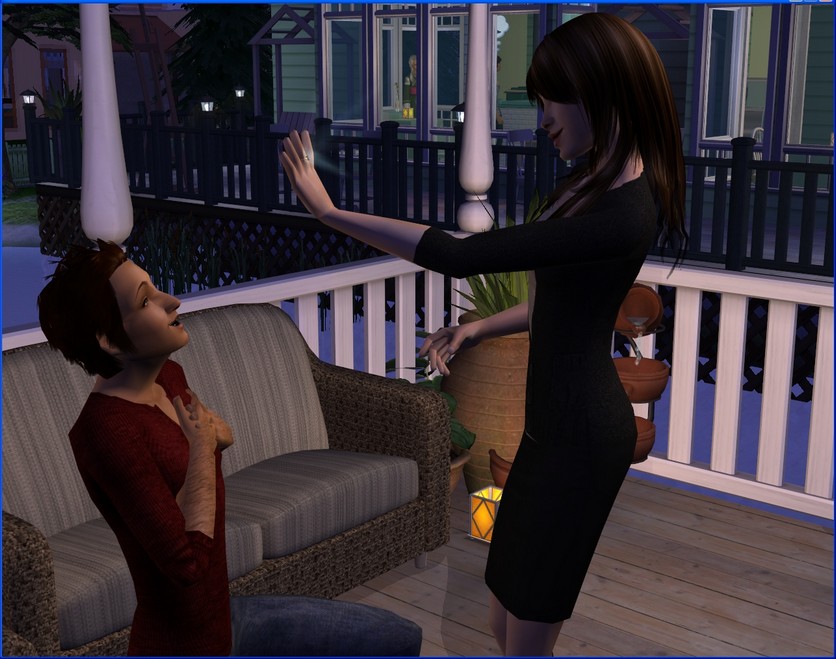 It was a huge surprise to Claudia. I thought she might have picked up on something but she had no clue.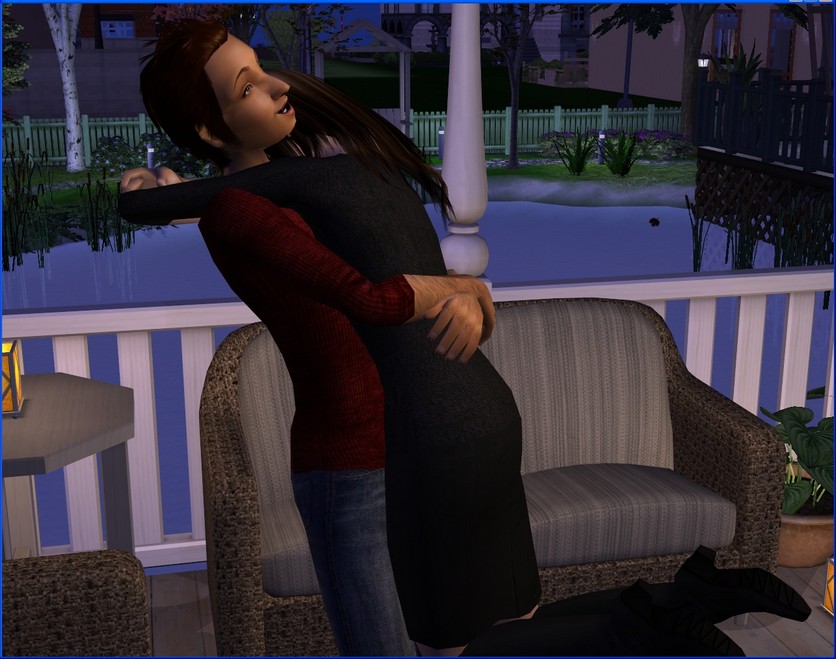 She said yes, which was such a huge relief. Claudia was hinting pretty heavily for a while a couple of years ago but she'd stopped lately, so I wasn't too confident.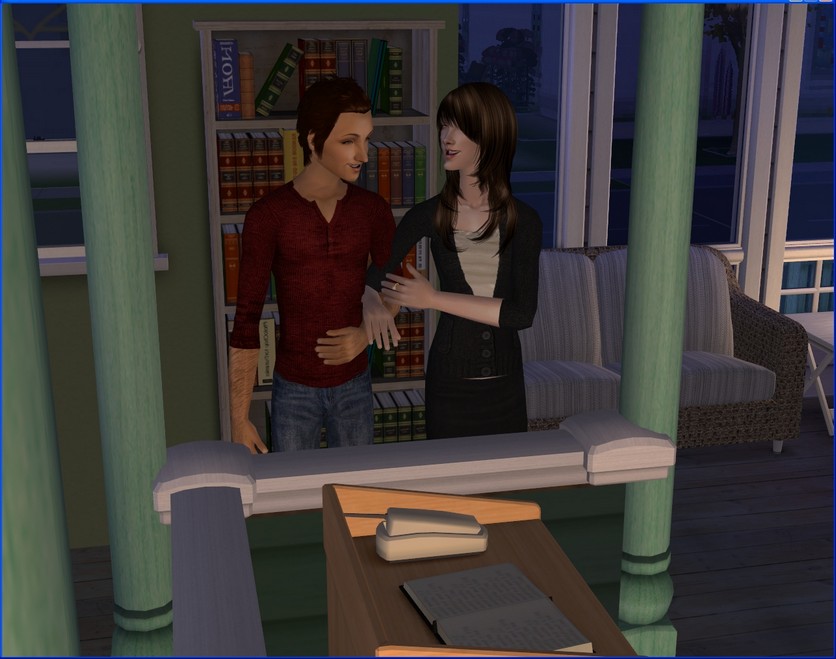 Neither us could stop grinning while we were waited to be seated.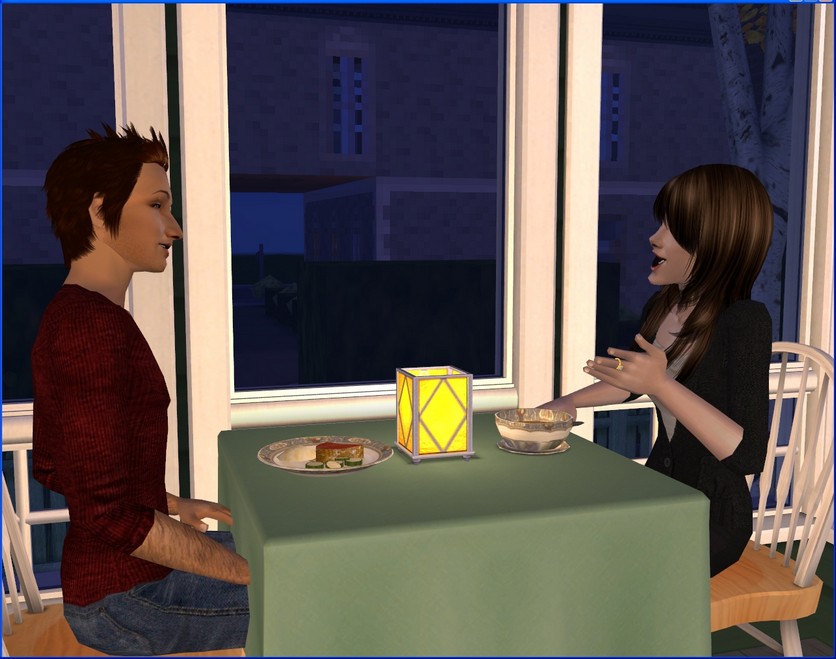 We set a date over dinner. We're going to get married at Claudia's family farm, so there's no need to worry about venues being booked or anything. The wedding will be next May.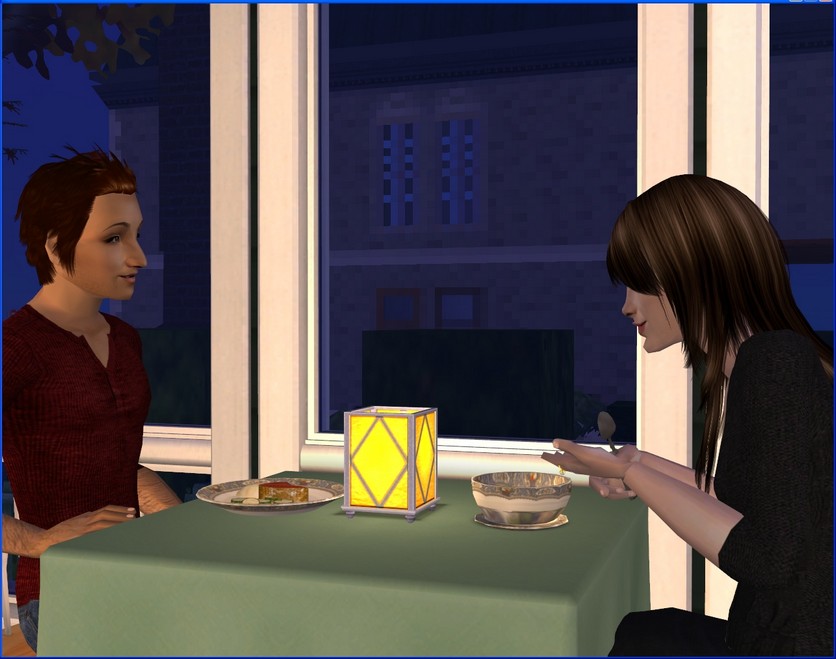 We talked about the honeymoon too. Claudia's always wanted to raise her family on the farm, and I just assumed she'd want to go to her parents' cabin as well. But no, she wants to go to Cape Elizabeth. I've always wanted to go there. It's going to be awesome.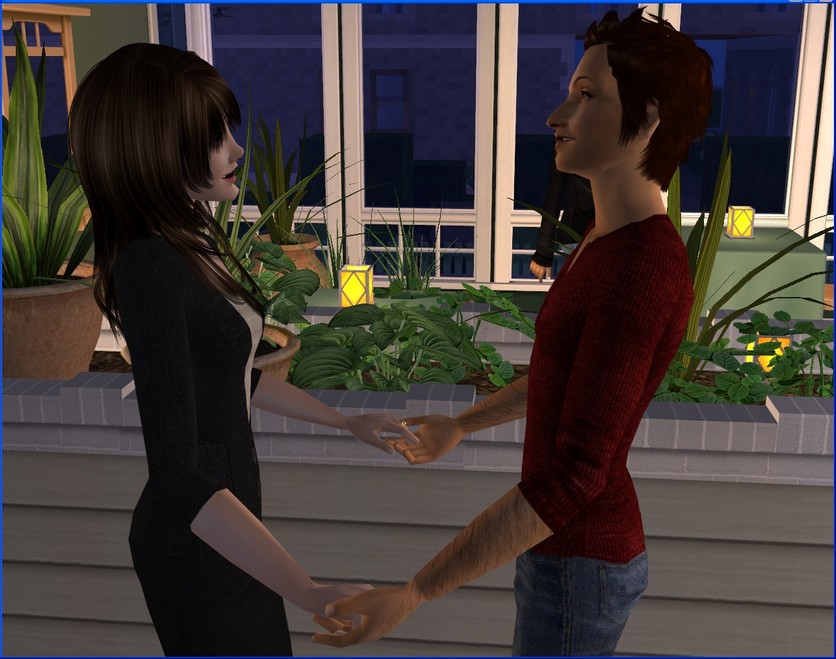 I still can't quite believe that we're actually getting married!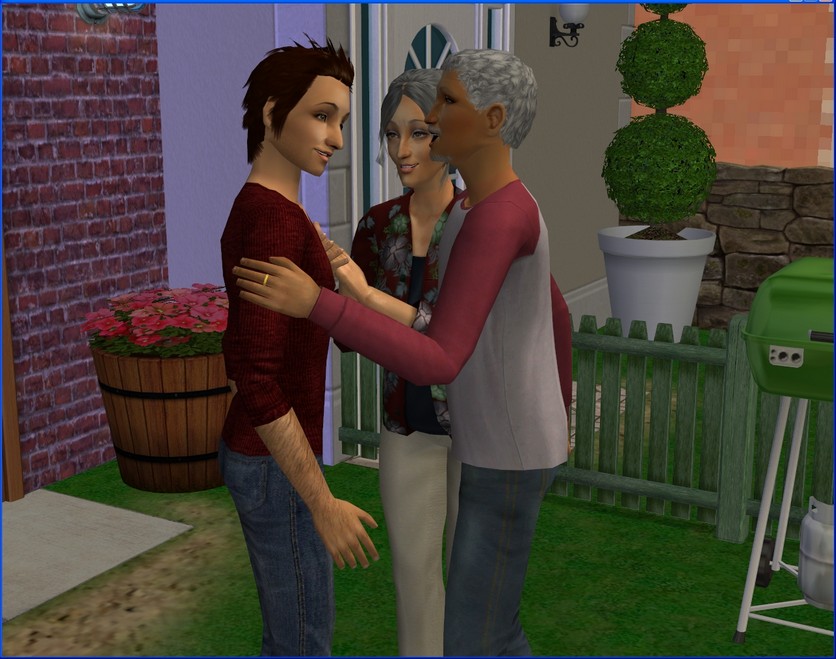 My parents were both really happy when I shared the news - they loved Claudia from
the minute I brought her home to meet them
. She did the dishes, so that won her some major points!
They're offering to pay for the wedding but I don't think that'll be necessary. Claudia's parents are quite well-off but I guess Mum and Dad can work that out with
Trent
and
Megan
, if they really want to help.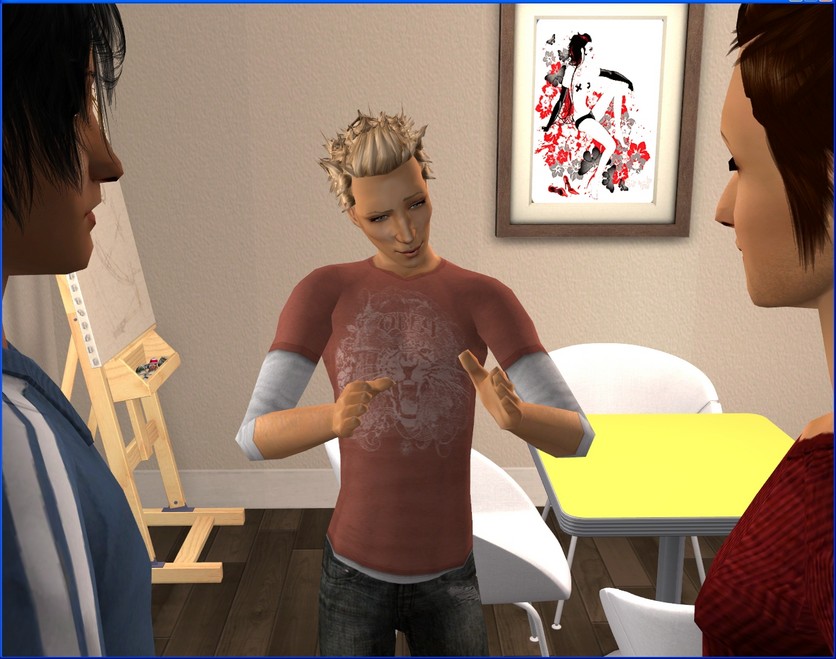 Ever since Claudia and I announced our engagement, Amar has been intent on reminding me about everything I'll be missing by tying myself down.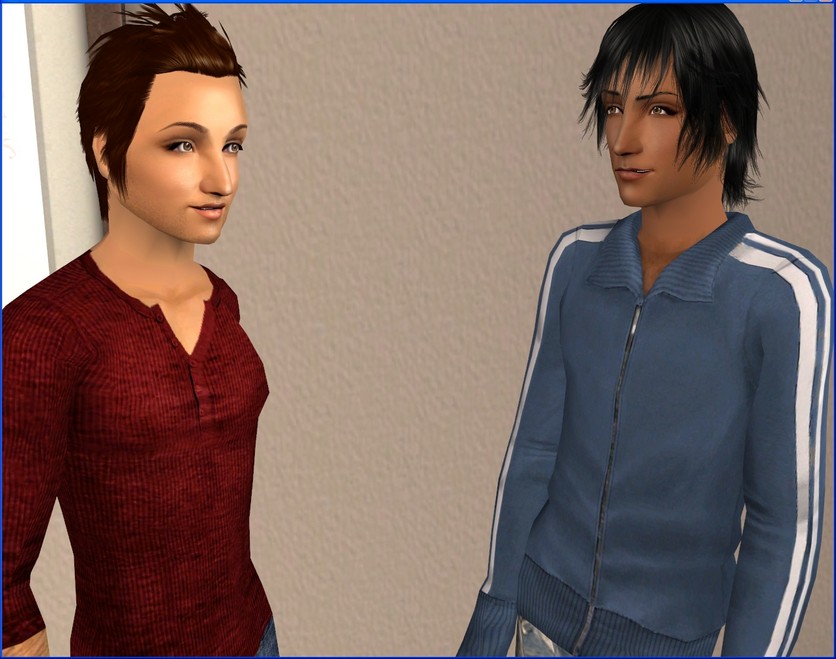 So we've heard endless stories about all these random girls he meets in bars...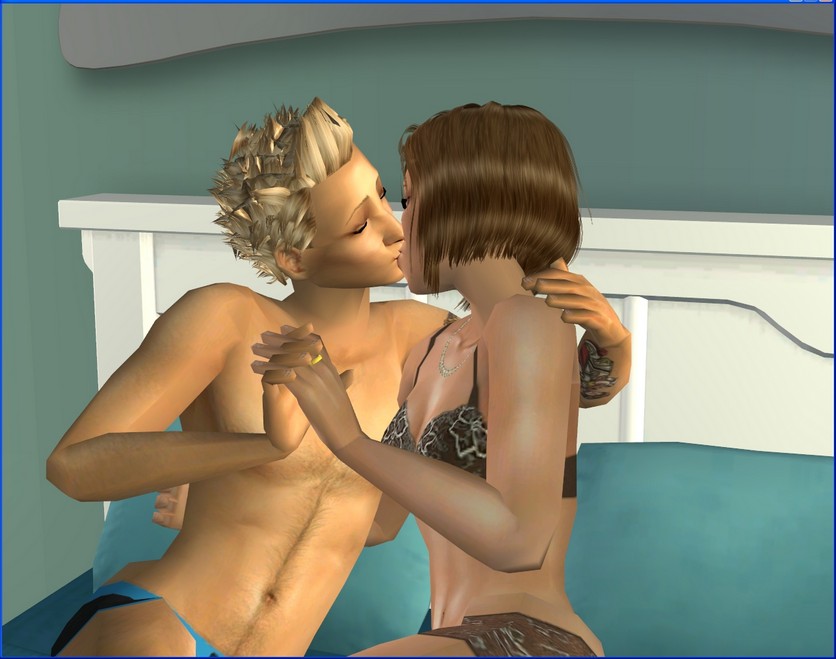 ... and one memorable story about a woman he met while he was doing some freelance photography work for the newspaper.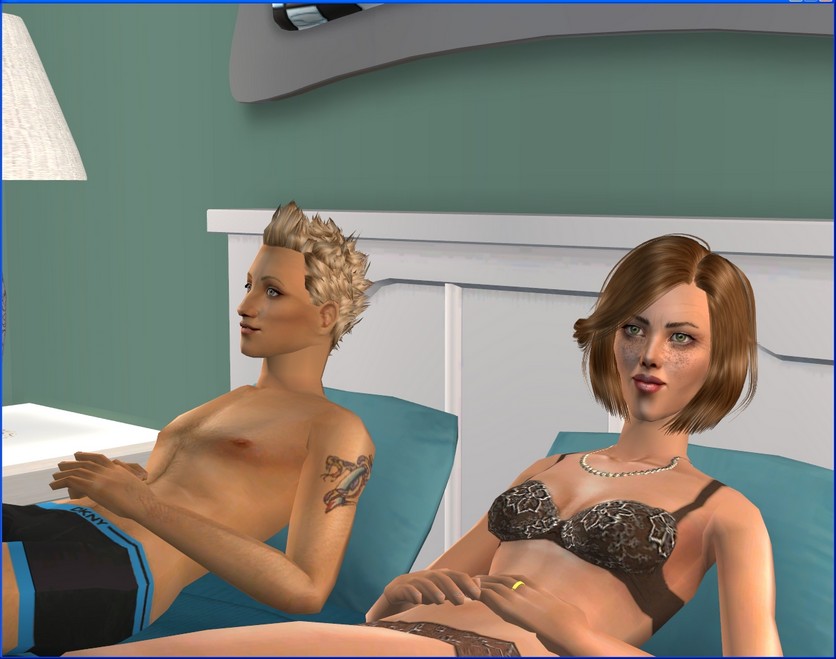 Memorable because Dominic asked some follow-up questions and figured out that this woman Amar was talking about was his
ex-girlfriend
's
mother
!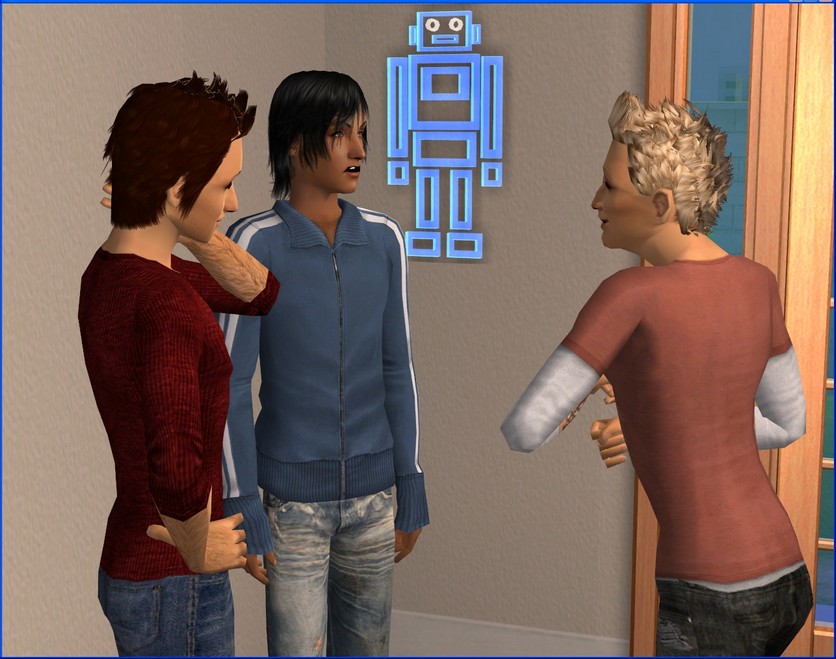 Amar says every guy should have at least one encounter with a more experienced woman. Dominic was not quite as impressed as Amar thought he should be!
Extra: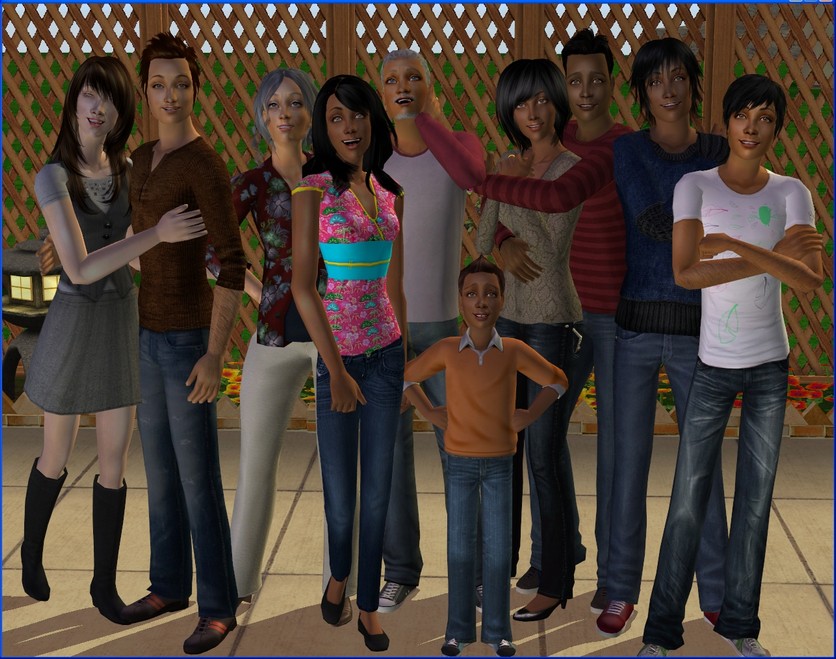 Another family photo, this time of Jacob, Dominic and the rest of their family. This one was a favourite, out of the 15 I did.
Notes:
Title is from Sea of Love by many, many people but I like the version by Cat Power the best.
LOL, another wedding! We now have Troy and Josie in February 2030, Claudia and Jacob in May and Nick and Sarah some time after that. I think that'll be it for Round 29 weddings! After Claudia and Jacob get married, I'll move them to the Kirby farm (Claudia is already there, actually). Neither have a baby want just yet, but we'll see what happens once they tie the knot.
Something I have never noticed before: neither Claudia or Jacob had the want to get engaged (they both have the marriage want though) but right after she accepted his proposal, the date score shot up to "Great" and it was accompanied by a little musical sound effect! I'm not surprised I never noticed the date score jumping before but I was surprised I'd never heard the music!

I already was planning to move Anna up in the schedule but I pretty much have to now! Amar and Anna started flirting autonomously so I took them to the hotel lot and let Amar try for his 20 woohoos. More on that

in the Collins update, which will be next.