Round 29: June 2029 (Winter)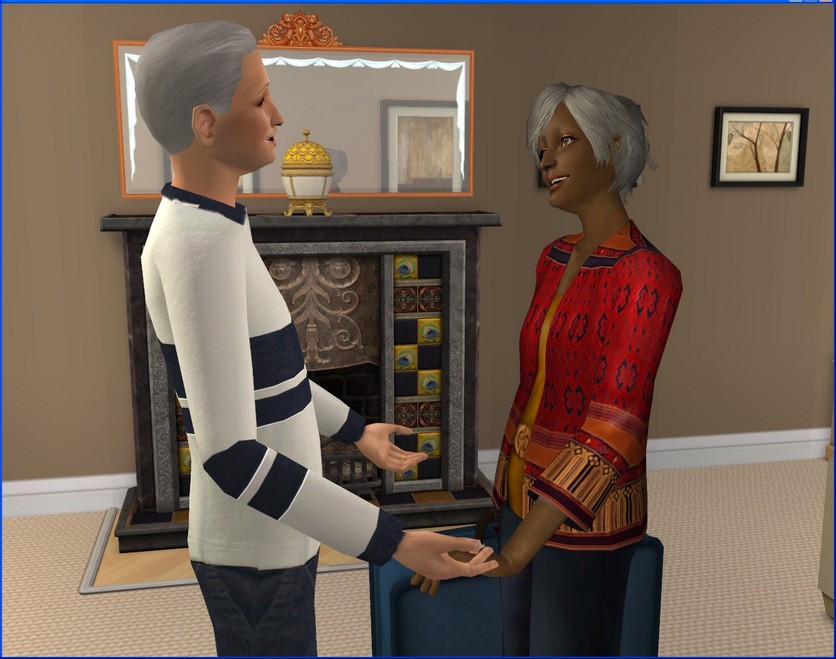 Grandpa and Caterina decided to go on a trip to Takemizu Village this month. They never went on honeymoon, so they figured they might as well.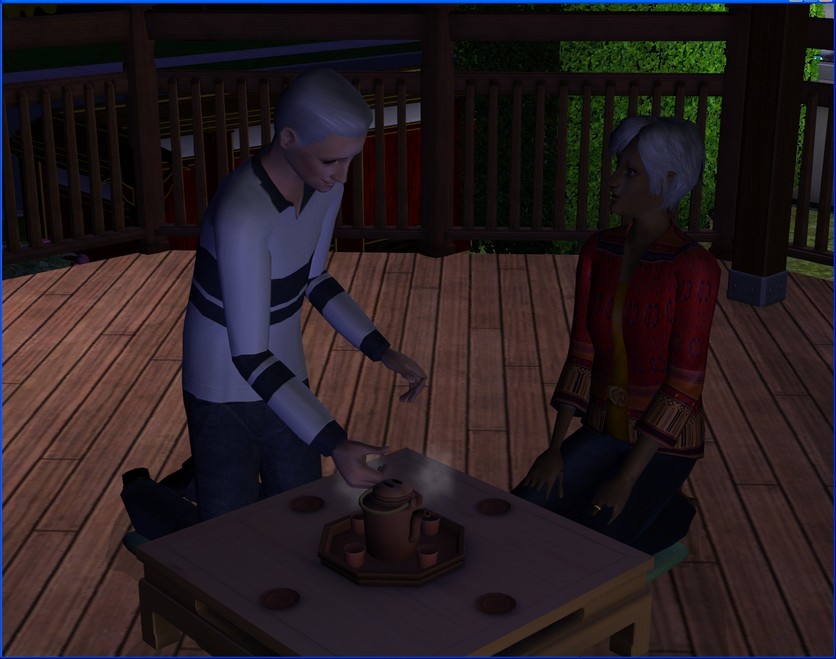 Seeing it's winter here in Sullivan, I probably would have gone some place a little warmer than the Far East.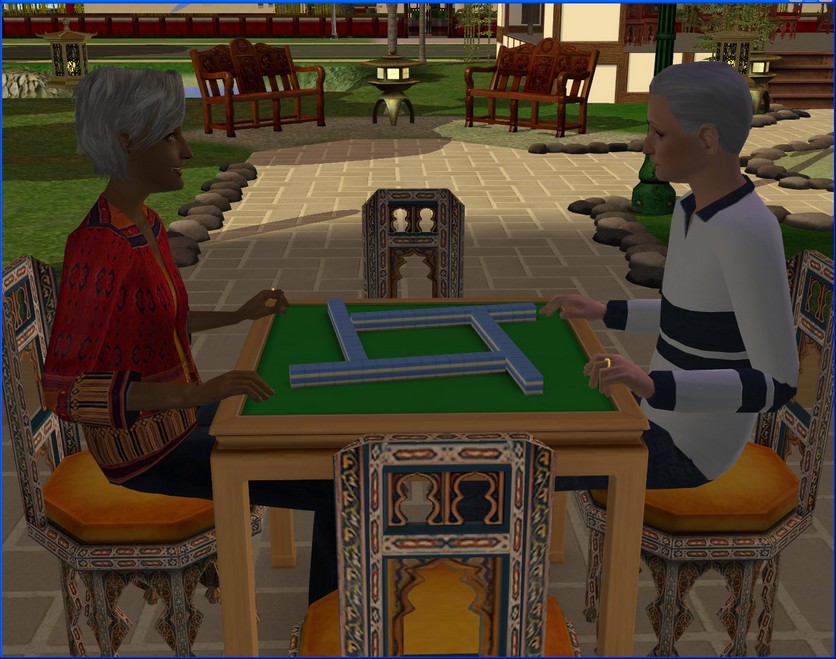 From the postcard we got though, it seemed like they were enjoying themselves.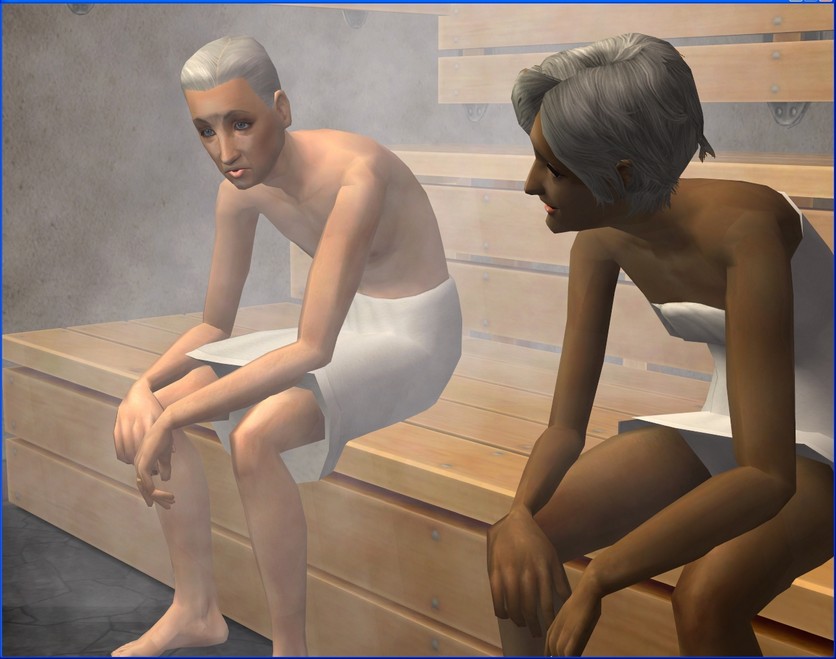 All his life, Grandpa has hardly ever taken much time off work so he finally got to relax for a while.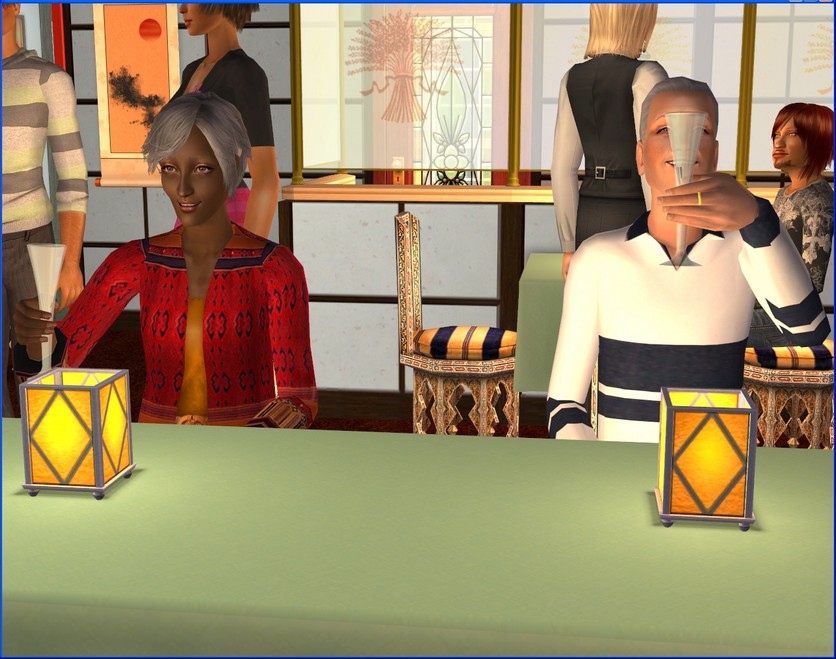 I think they ate and drank just about everything the village had to offer...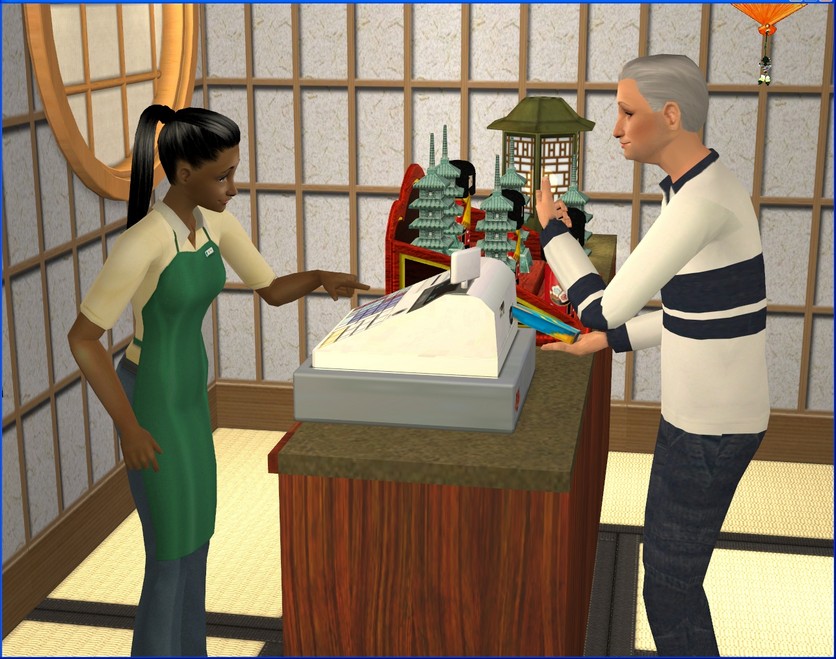 ...and bought as much tourist crap as they could cart back in their suitcases as well.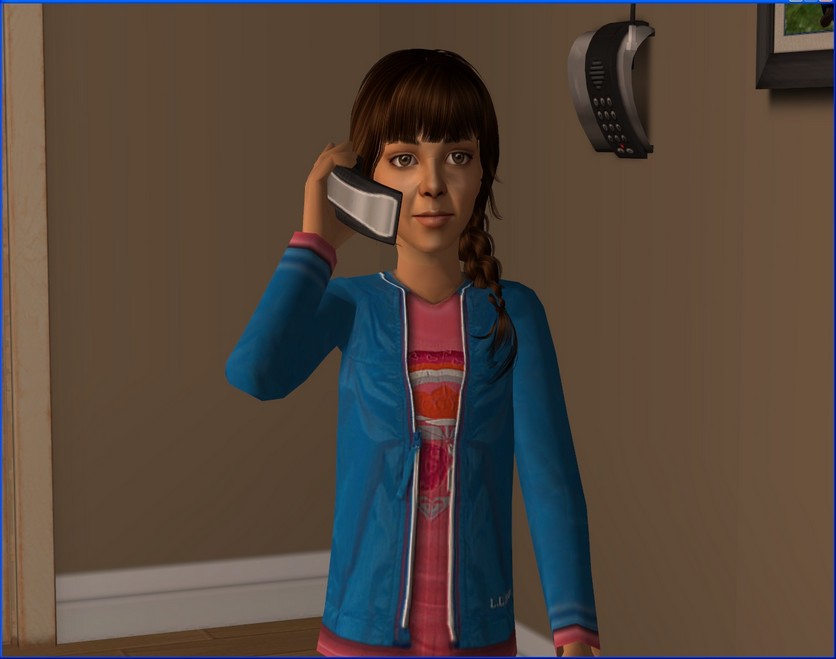 While Grandpa has been away, Adelaide has been driving me and Camilla up the wall. Her best friend
Veronica
started high school and is no longer interested in "playing".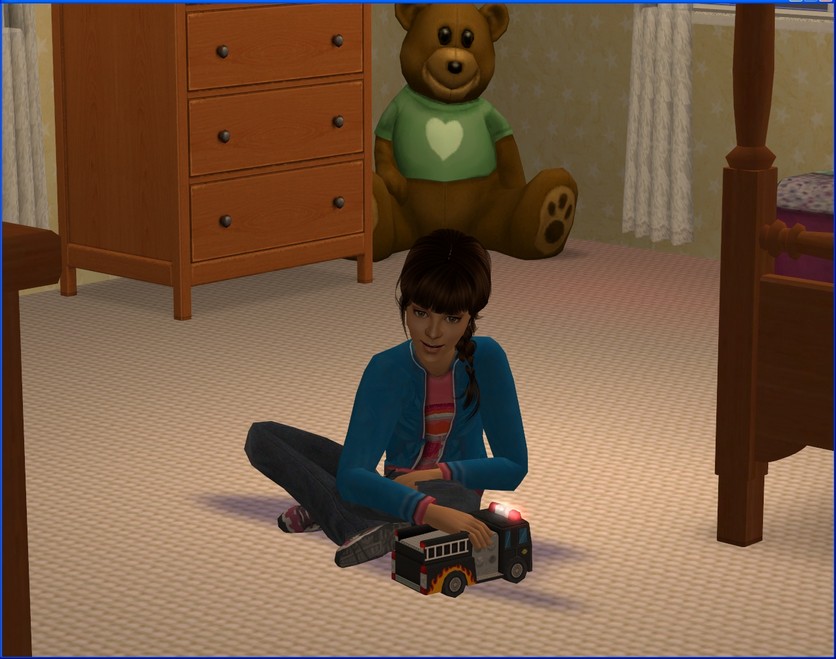 Adelaide will start high school next year but she still seems like a little kid a lot of the time.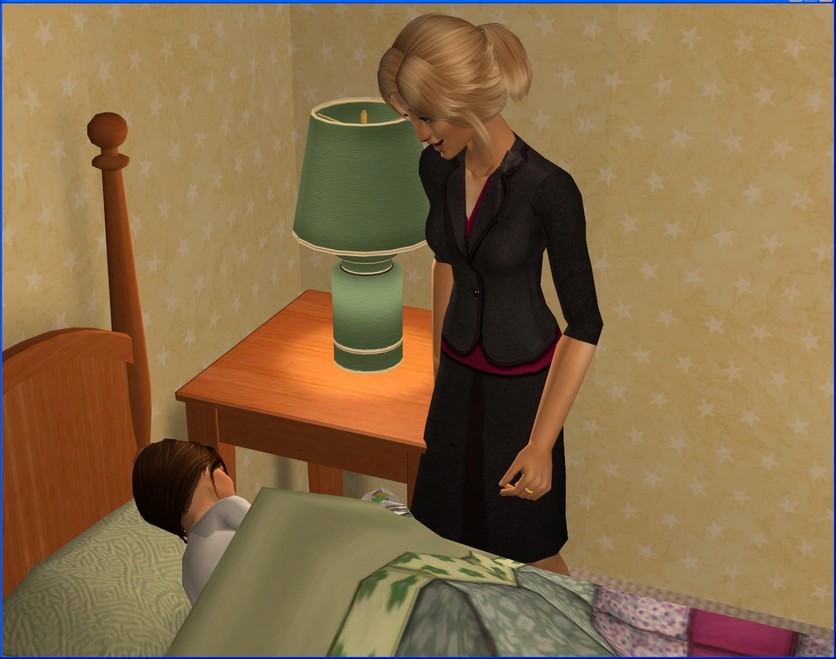 Some nights, she still has Mum tucking her in.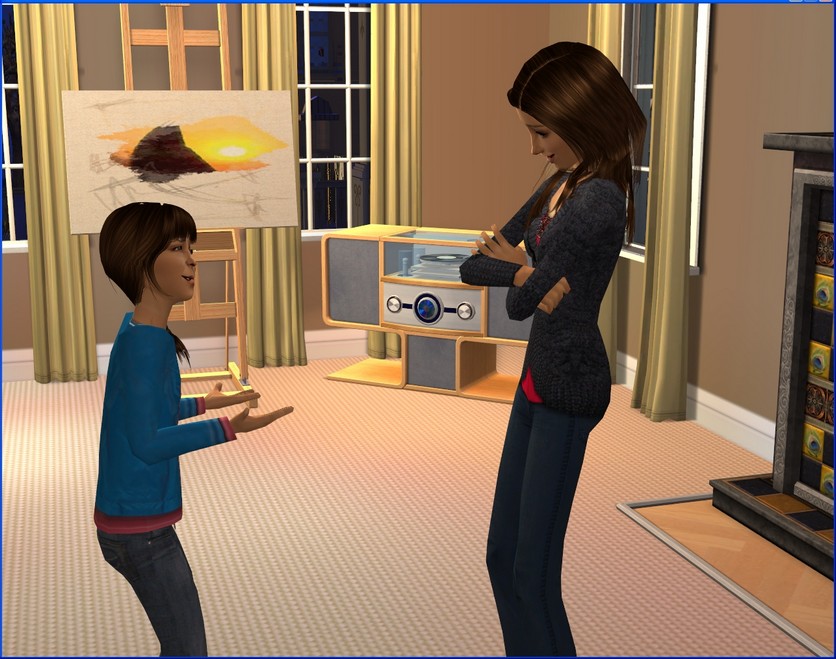 So because Veronica doesn't want to play and Adelaide doesn't want to chase boys, Camilla and I are having to occupy her instead. Adelaide doesn't like playing with Camilla so much, because she's not really very sporty.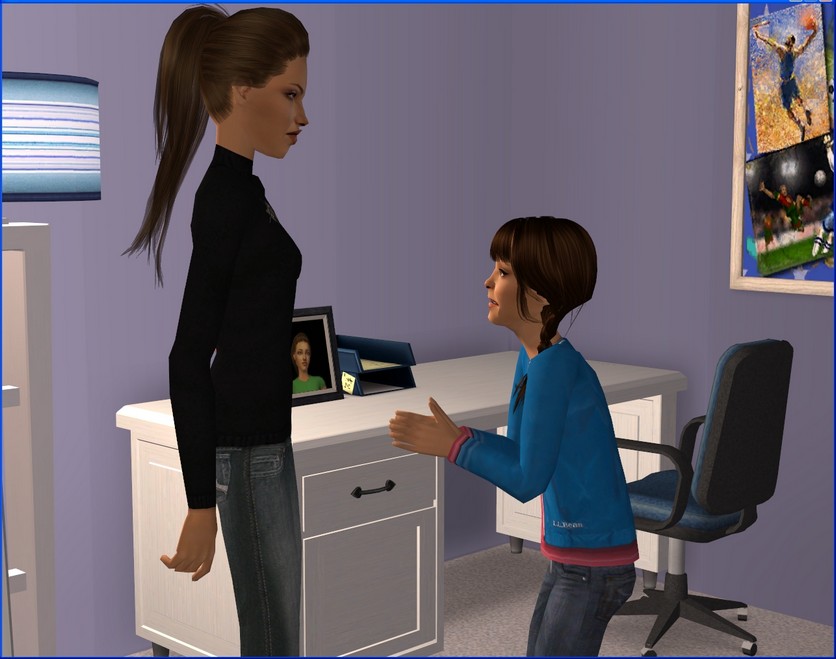 So she begs me instead.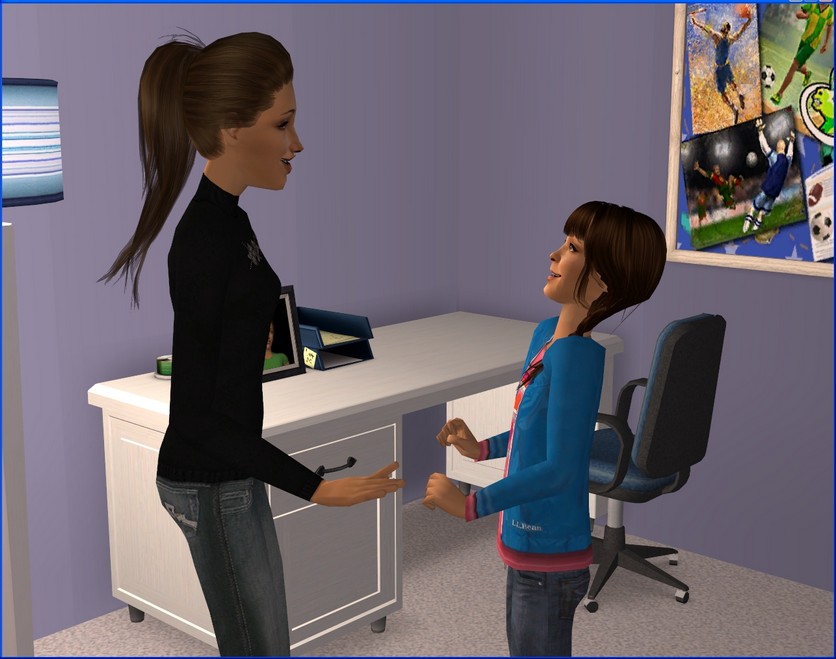 I usually relent, just to get her off my back. She just keeps going and going, otherwise.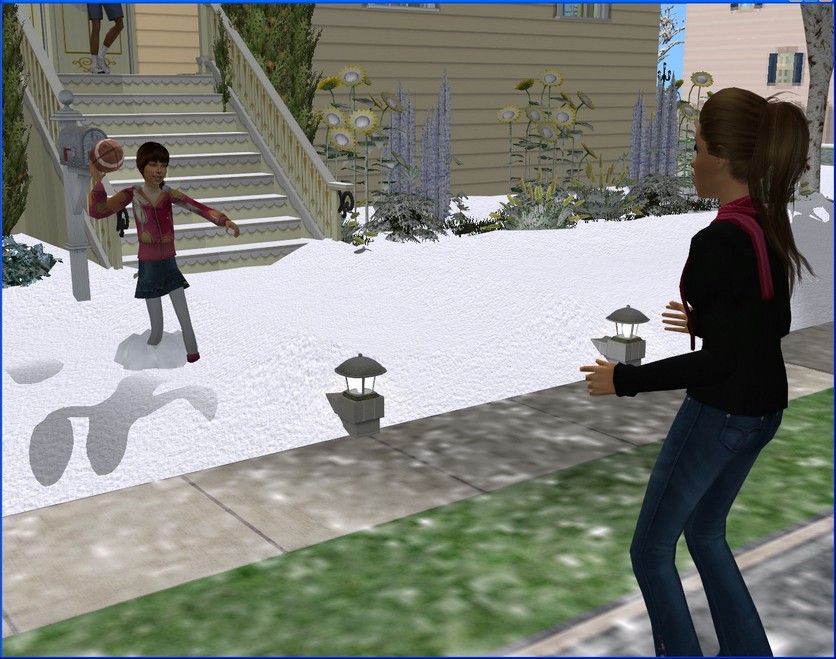 It's fun and everything, but I just have more important things I want to do on the weekends, instead of hanging out with my little sister.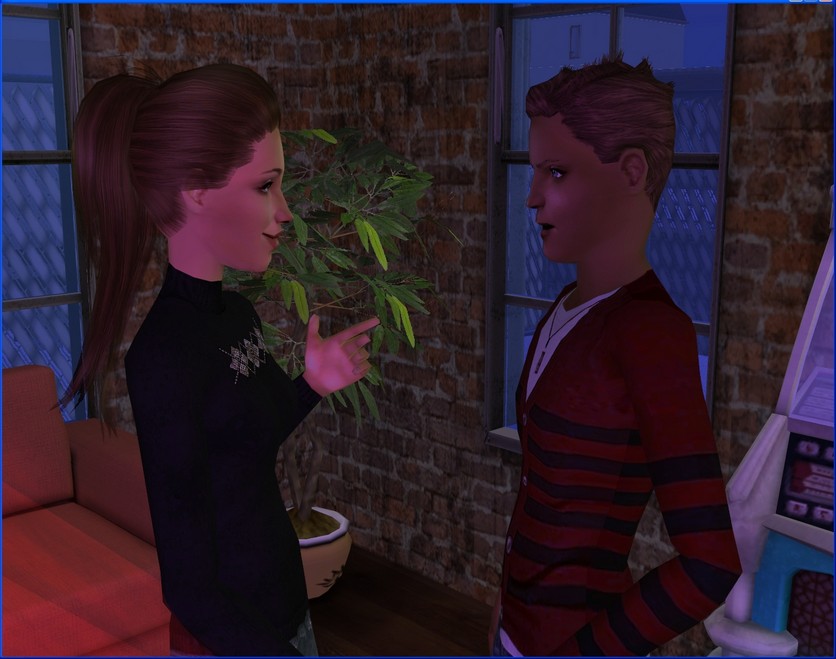 Like working on Josh, for instance.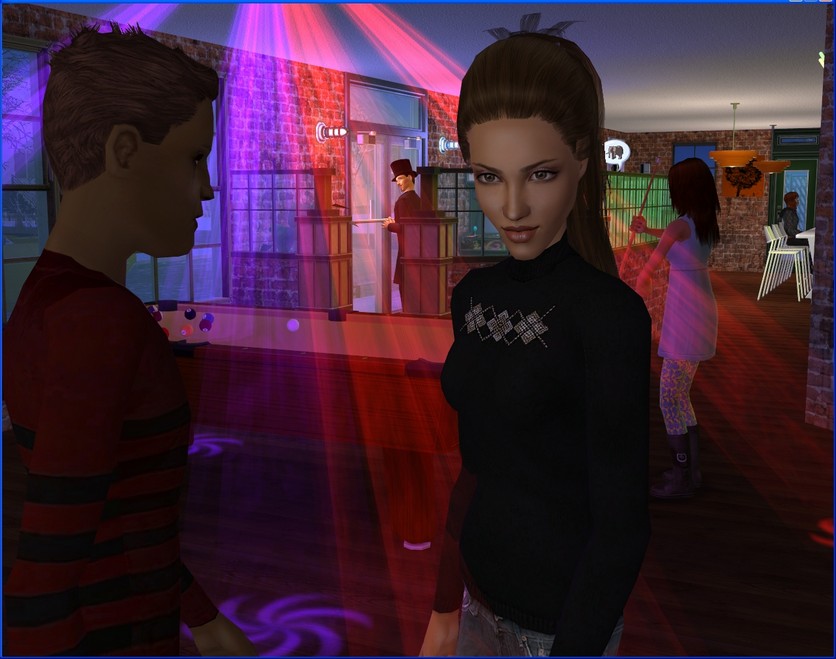 I hate rejection but I just really, really like Josh! Why would I just give up when I know I can convince him?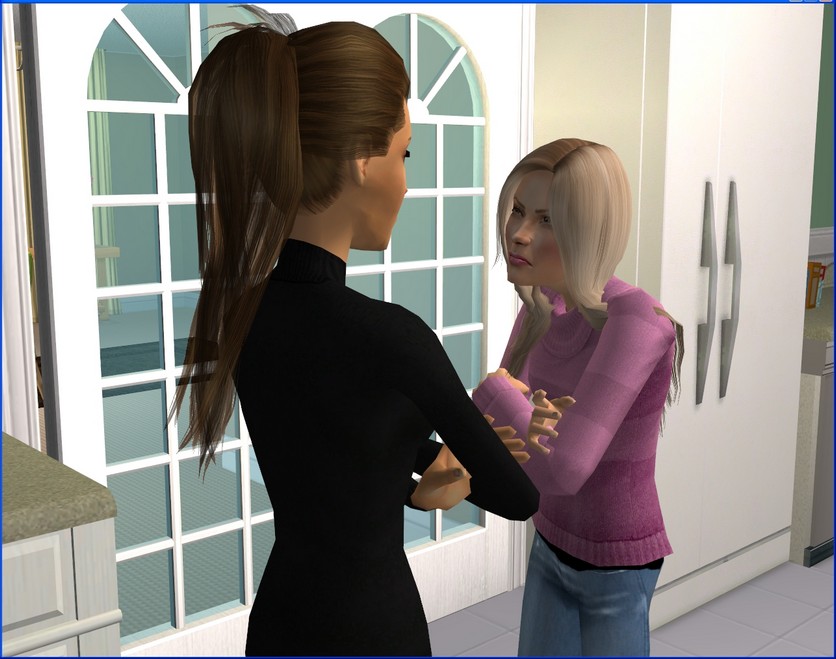 Elspeth told me she's getting sick of hearing me talk about Josh all the time. I don't even talk about him that often. Sometimes she says that even when I haven't spoken about Josh all day.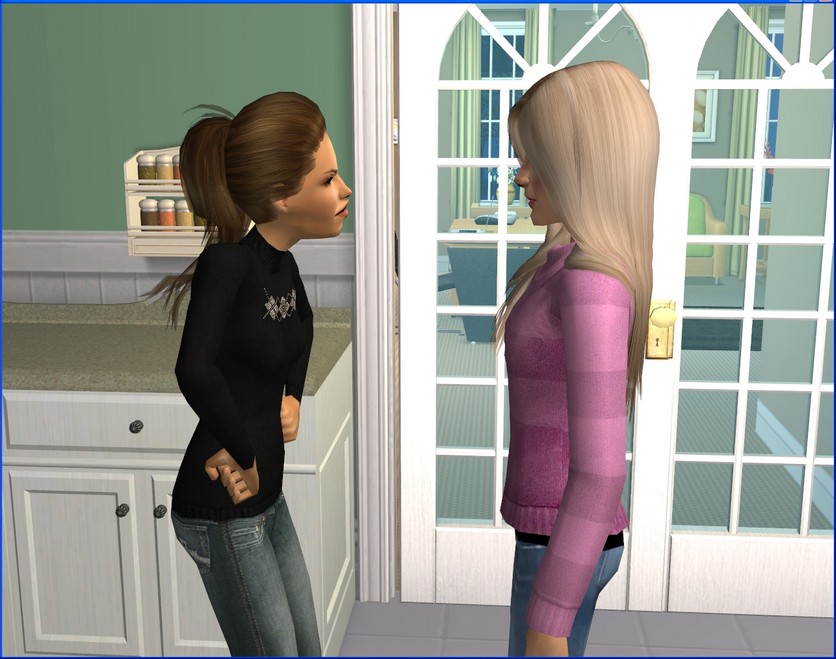 I don't know what her problem is. Maybe she's just sore that if I start dating Josh, she'll be the only one of us without a boyfriend.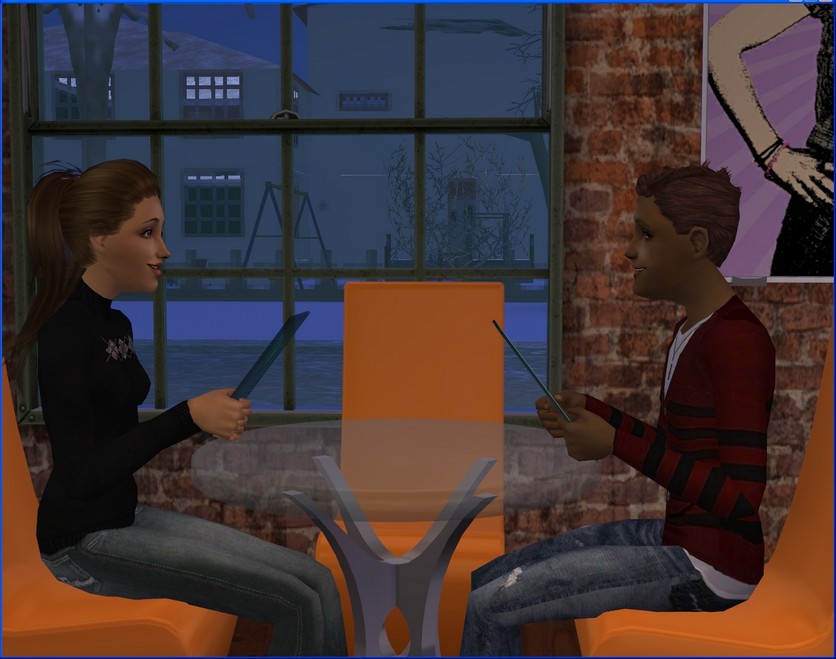 Well, if that's her issue, she'll have to get used to it. After chasing him all year, Josh finally asked me out.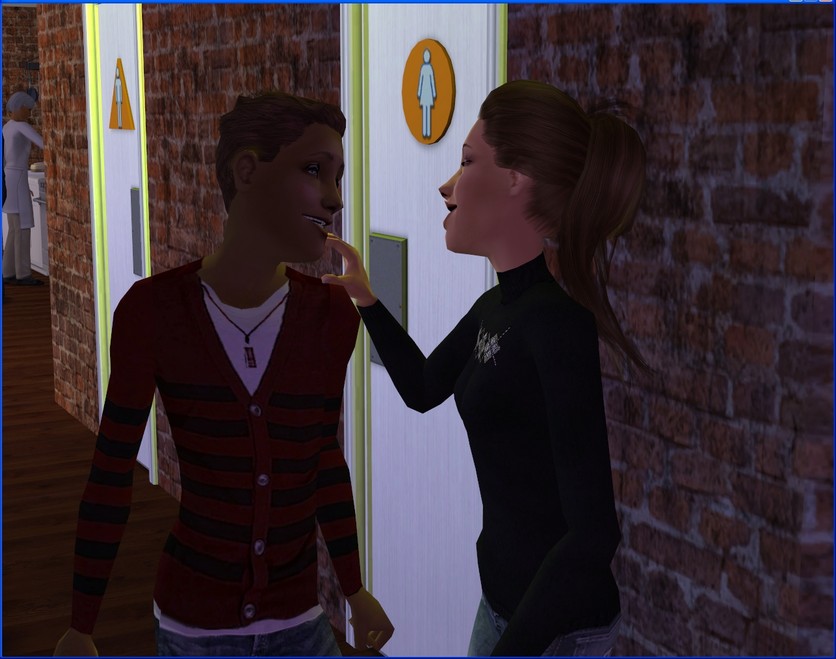 I said yes, of course. I know it probably just looked like I was really obsessed with him for no reason but we really do get along great.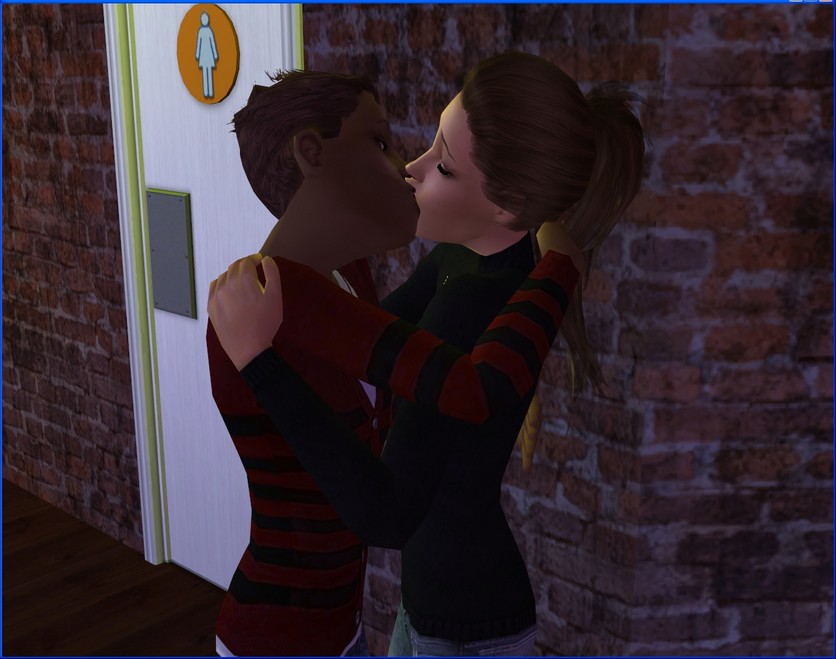 We've only been dating a couple of weeks or so, but I'm happy so far.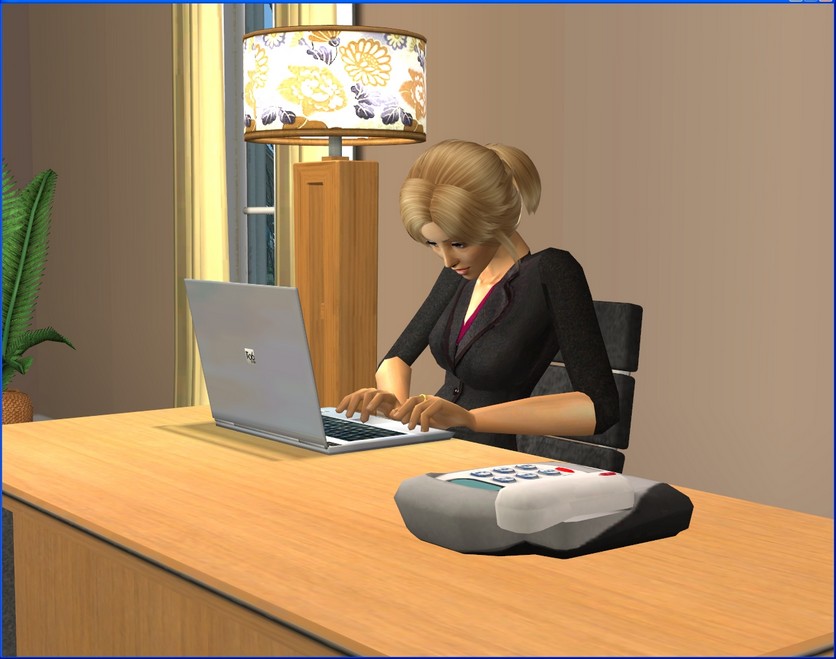 Mum is really busy right now. There are a lot of projects she's trying to get done by the time taxes are due in the spring.
Her current pet project is the public library downtown. The exterior is mostly done and now they're waiting on furnishings for the inside now.
The librarian
is really excited about it too, because she's been trying to get the library renovated for years now.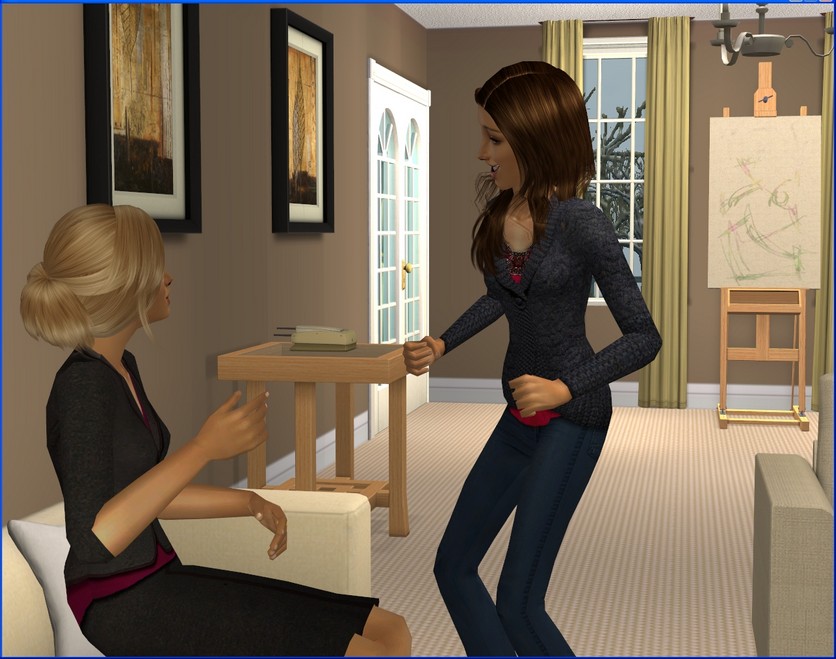 The other big project is the new Faculty of Arts building at Suffolk, which is already completed. Camilla won't shut up about it, seeing she's probably going to major in art.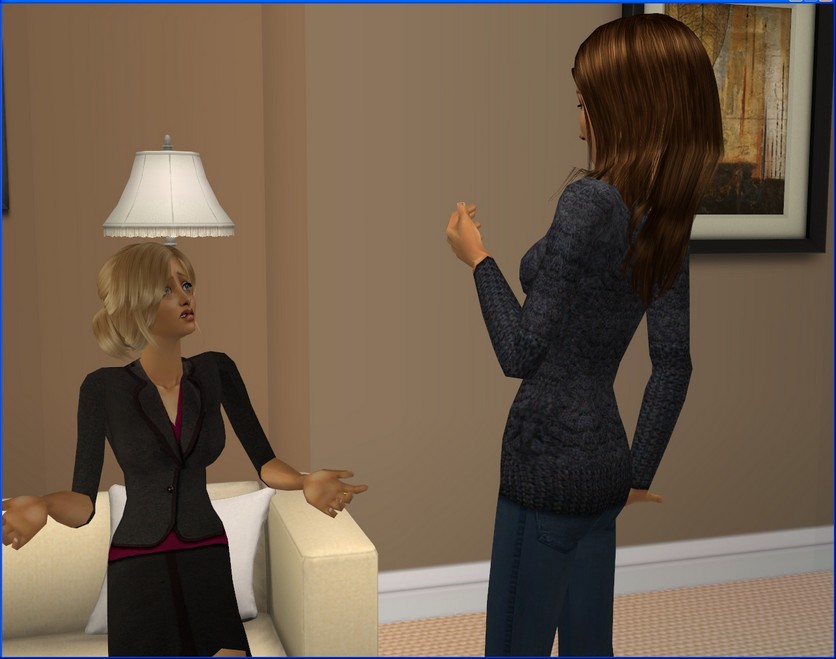 Mum's probably sorry she told her about it.
I don't even know if I'm going to get to go to college. My grades have really slipped lately. Nothing seems to make sense any more and I don't know what I'm doing wrong.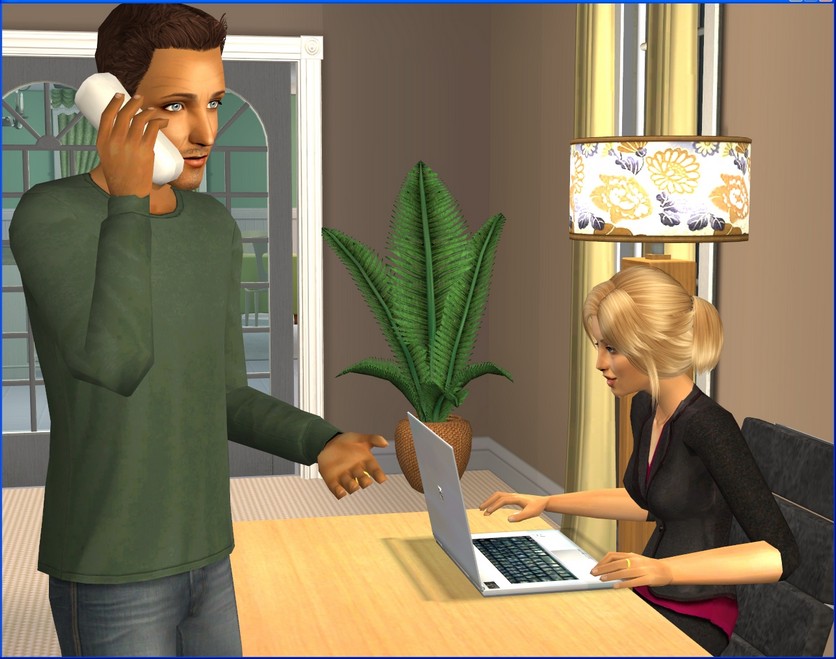 I don't know how Mum and Dad will take it if I don't get in. With a doctor and a lawyer for parents, I'm pretty much expected to go onto further education.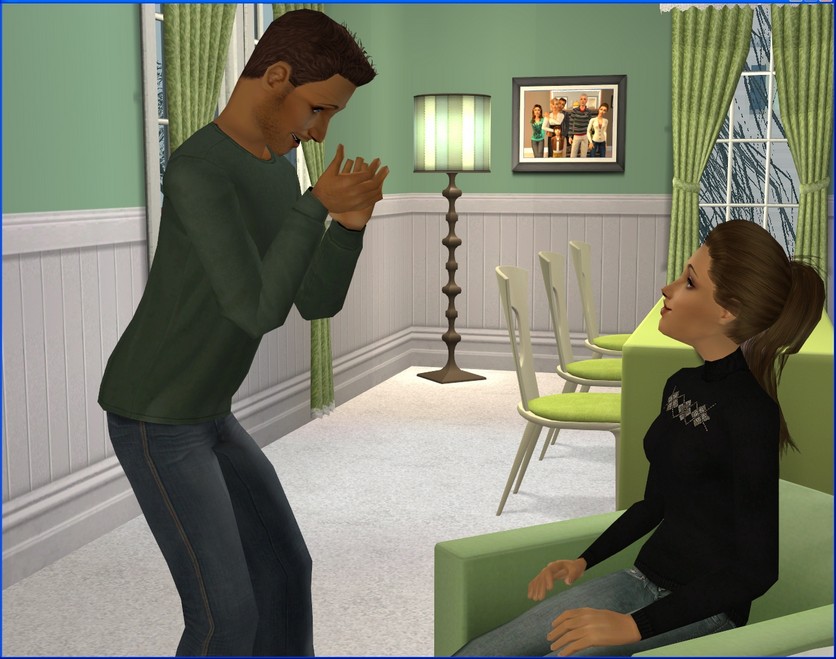 Dad's already getting really excited about me going. He keeps asking what I think I'm going to major in.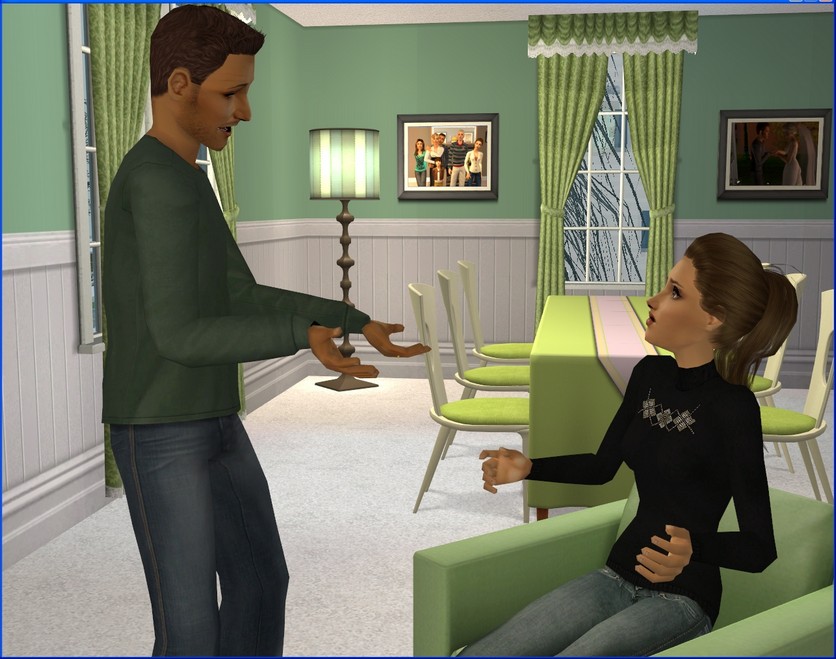 I'm really trying not to think about it. I don't want to set my heart on something and then not even get accepted.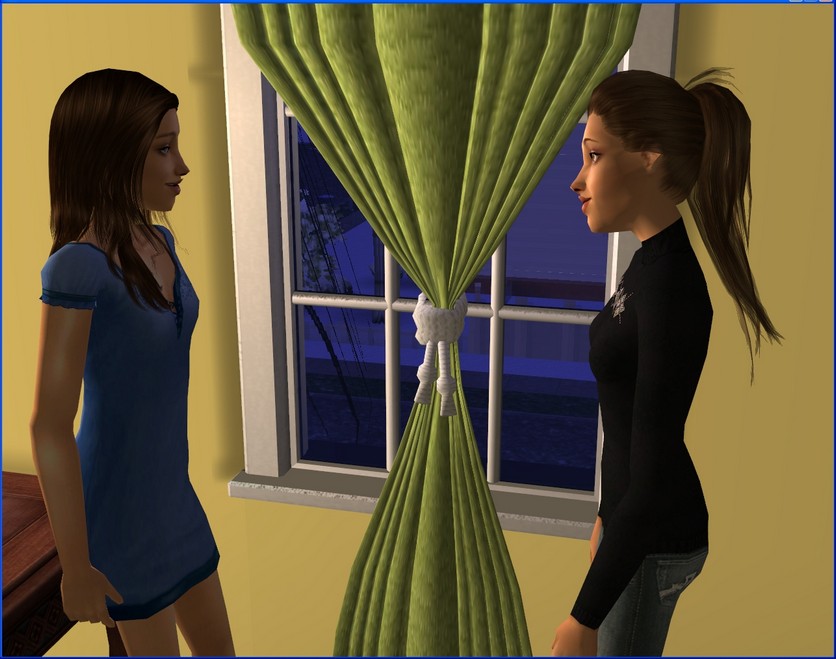 I thought Camilla would be over the moon, with college being such a sure thing for her, but she's been progressively mopier of the last couple of weeks.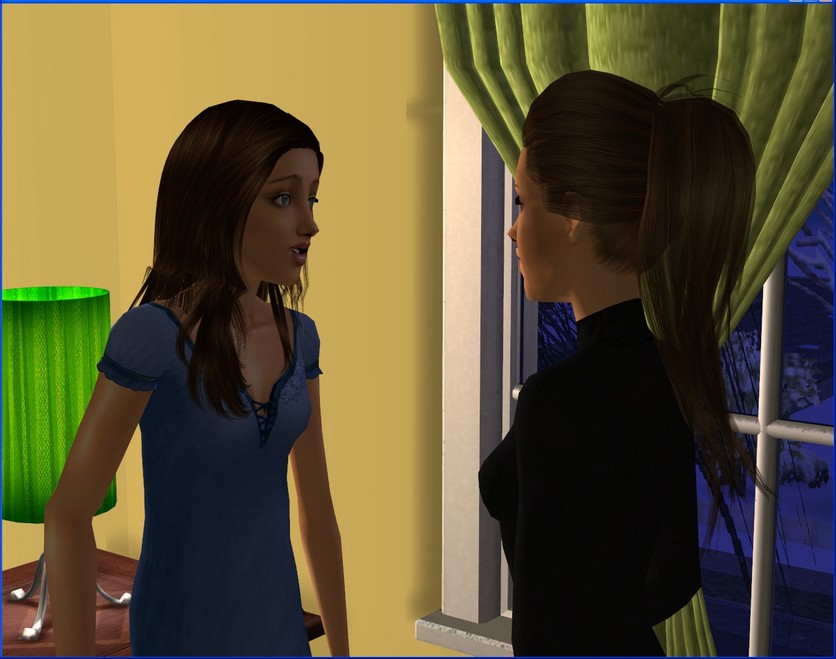 So finally, I asked her about it and she told me she was late. Really late. I didn't even know she and Charlie had had sex. Normally, I'd be annoyed she didn't tell me but it wasn't really the issue at hand.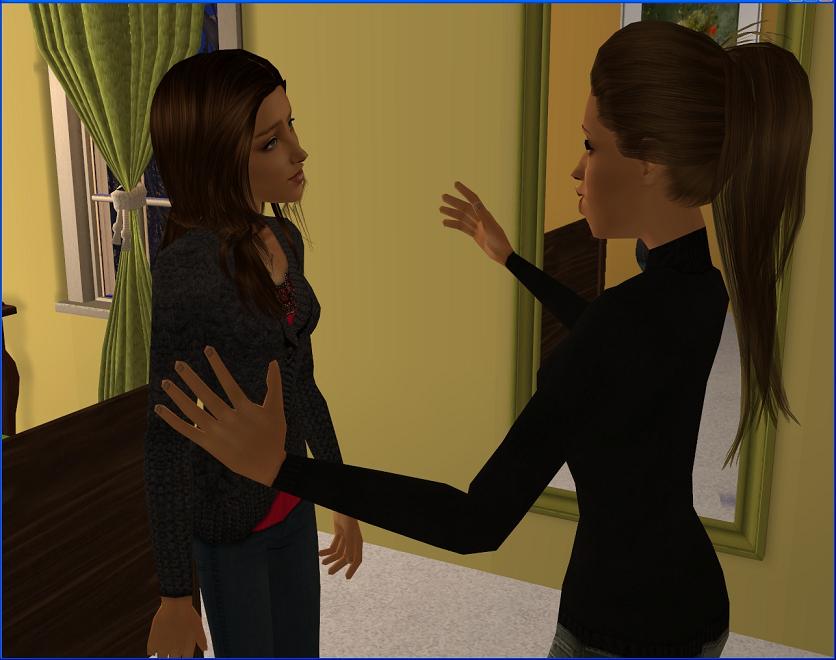 The next morning, Camilla was still freaking out but she hadn't even taken a test yet. Maybe she was freaking out about nothing.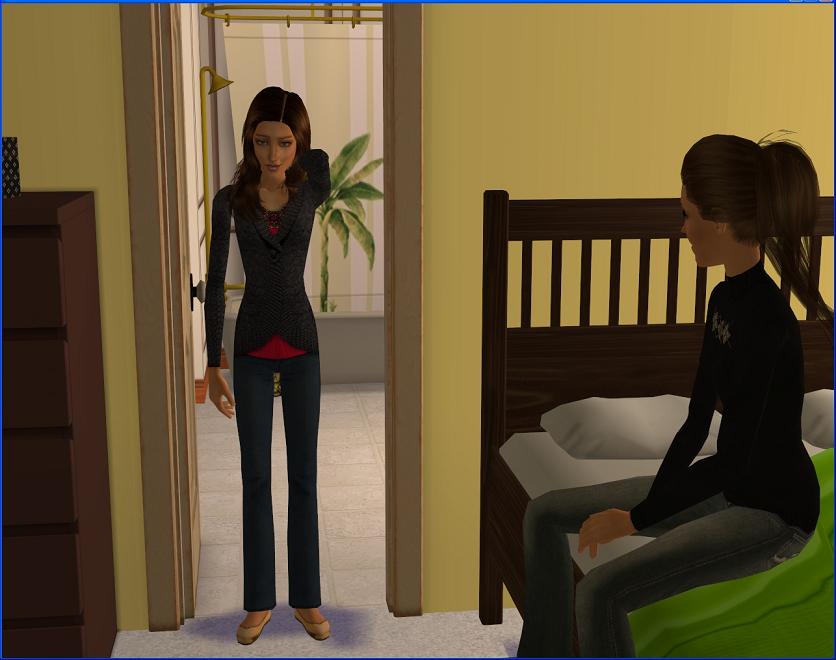 So she took a test. I didn't even need to ask her what the result was when I saw the look on her face.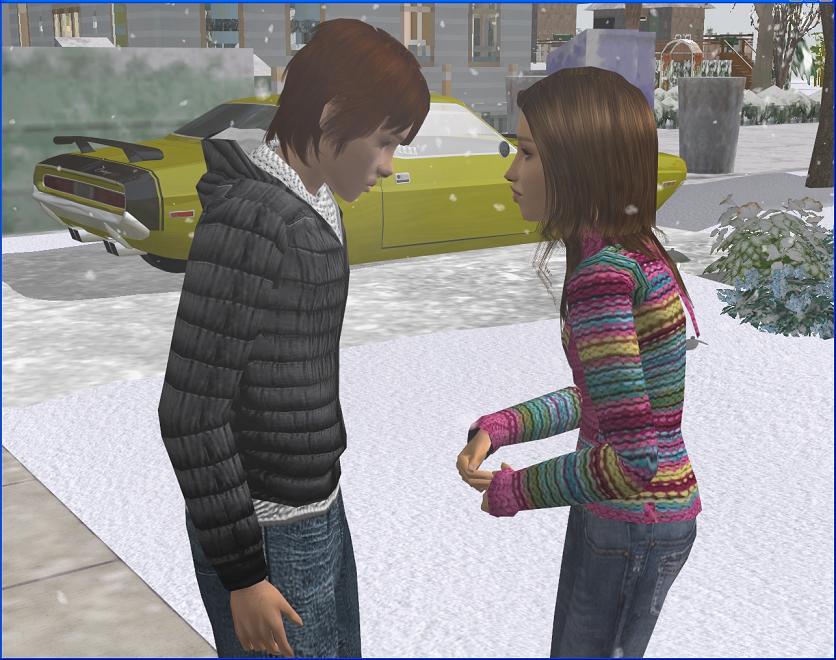 The first person she told was Charlie. Camilla said he looked like he really didn't know what to say or do, but he didn't go running, so hopefully that's a good sign.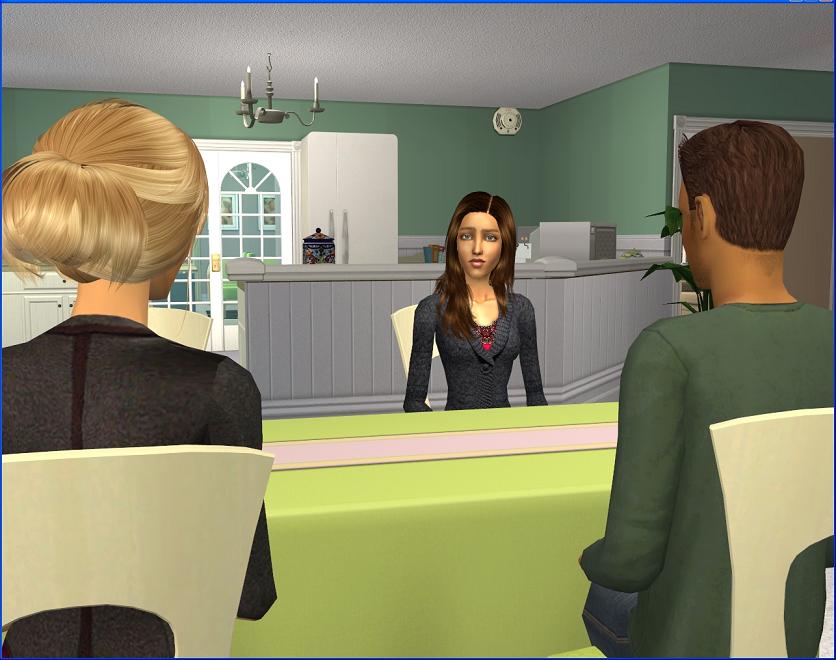 Then she had to tell our parents. That's who she was really worried about. Dad has never been that keen on the idea of either of us dating and was always paranoid about boys and everything. I guess one of us getting pregnant is one of his worst nightmares.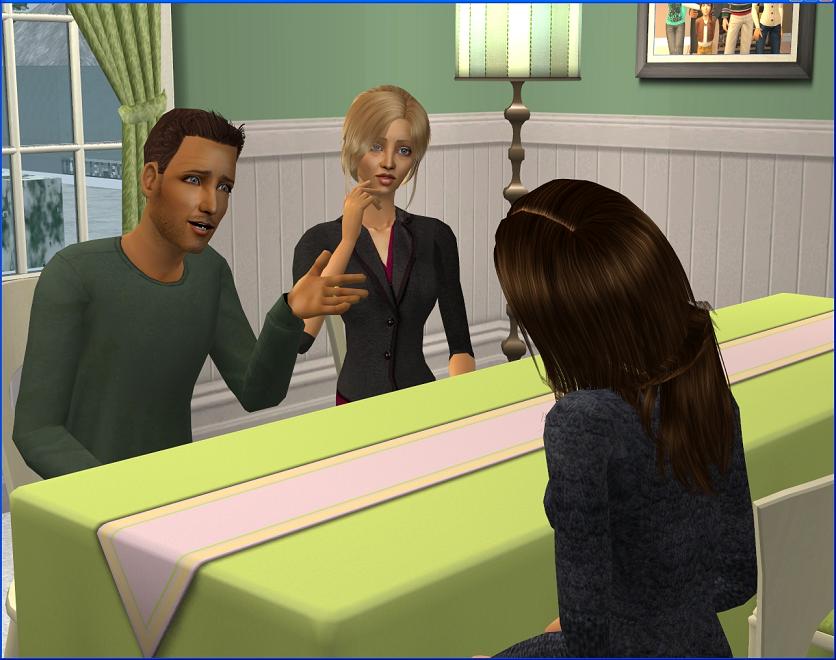 Well, neither Mum or Dad were happy. Mum looked very disappointed and there was a lot of "why do you think I lectured you all those times?" from Dad.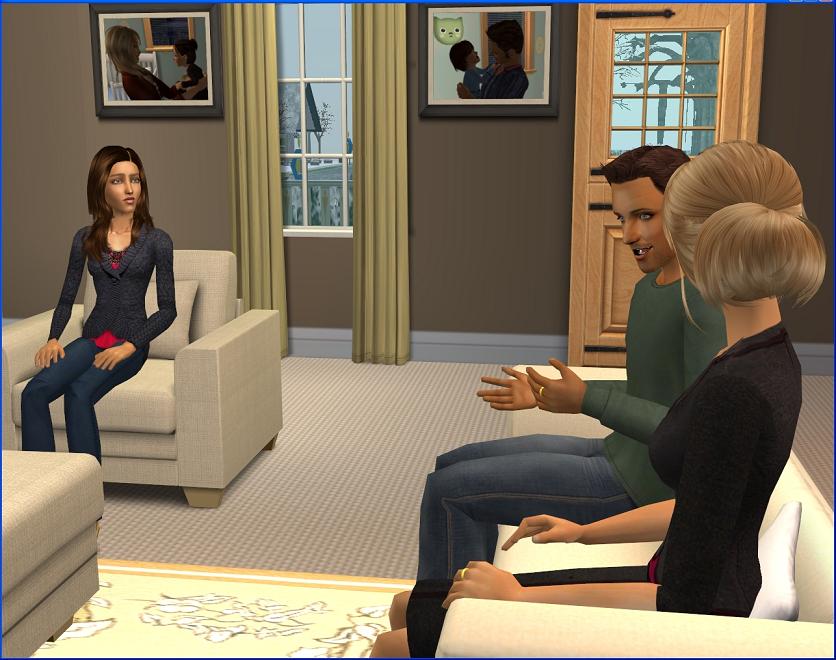 They all sat down again later on though, and this time, Mum and Dad were a lot calmer and Dad started talking about getting her in to see a doctor, to make sure everything is okay with Camilla and the baby.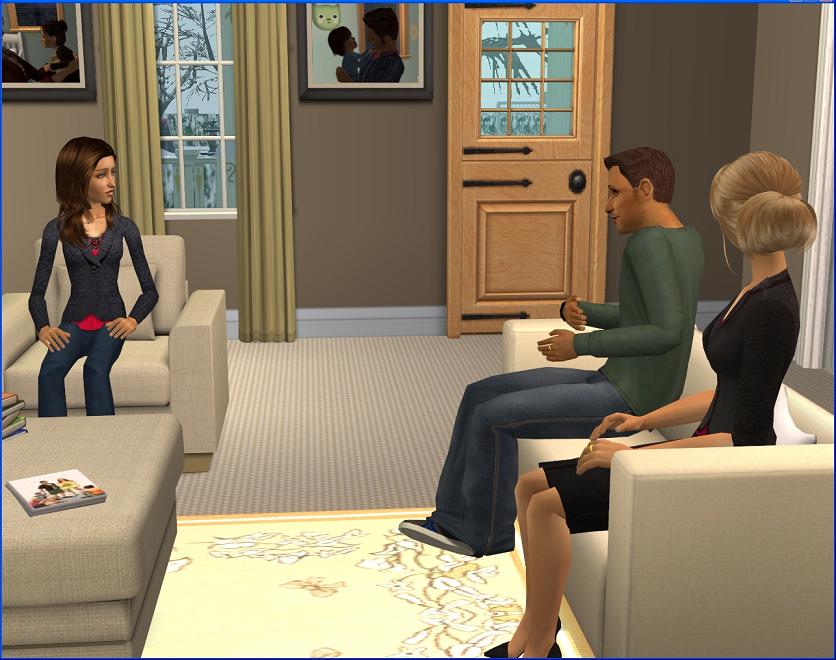 A doctor other than Dad, which I think Camilla felt a little better about.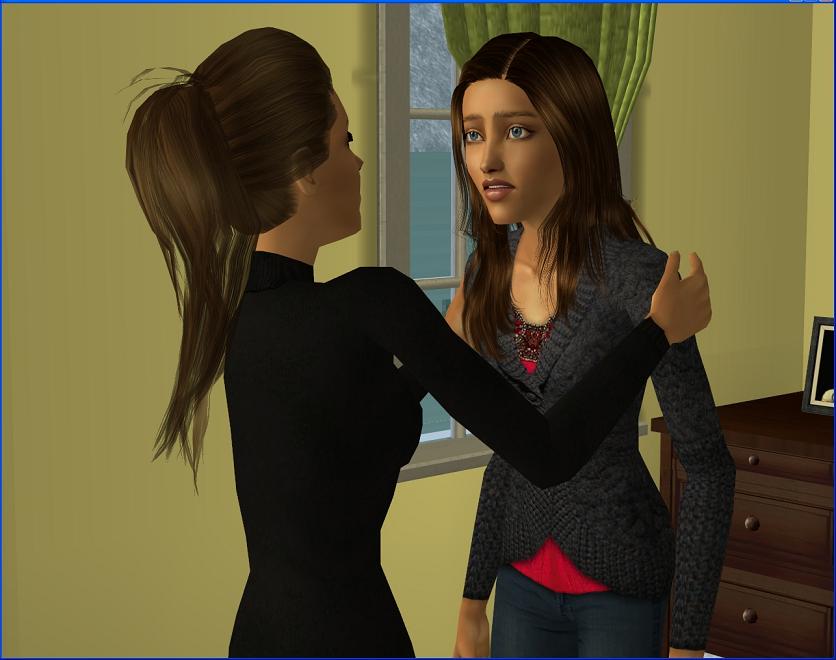 Camilla is still terrified. She likes Charlie but they really haven't been together for that long and she's worried he won't stick around.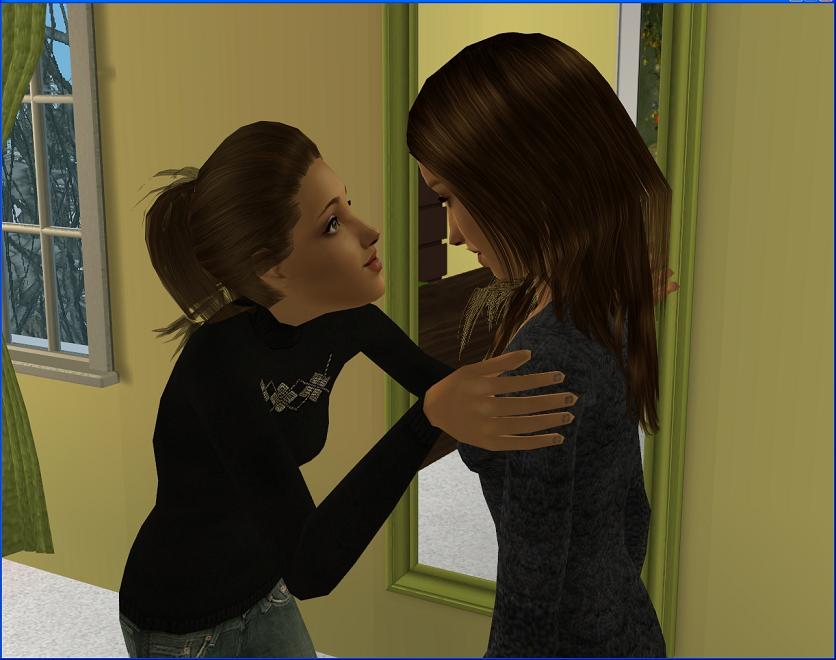 She still wants to go to college, so if Charlie does run for the hills, she won't have Mum or Dad around to help. But I finally found out that
I
got in, so if worse comes to worst, she'll at least have me around.
Extras: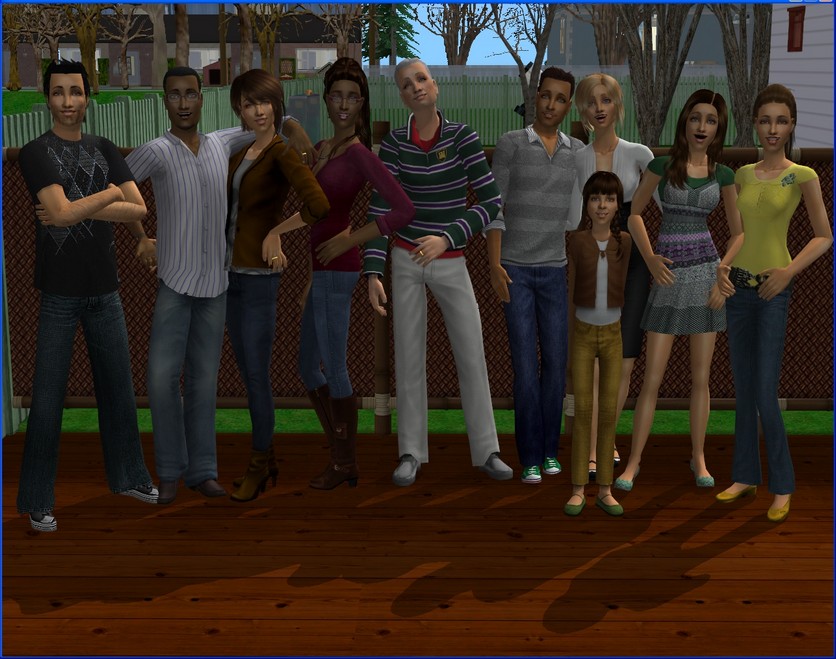 Another family portrait, this one of Julian and the Sitko clan, plus his stepson Owen and his wife and kids.
Notes:
Title is from Either Way by Guster.

Julian rolled the "Errands" ROS this round. Going on vacation is not exactly equivalent to running errands but I think it's more fun that going around watching him buy groceries or whatever. ;) He and Caterina have both had the want to go on vacation for a while now. And he did visit the required amount of lots.

Just to get college stuff out of the way before we talk teen pregnancy: Camilla got in easily, with 5 scholarships. Lila just scraped in with 4. She earned the 4th one a couple of minutes before I finally finished up with this family.

Okay, onto Camilla! This was not planned, by her or me! This was a risky woohoo pregnancy. Camilla is not allowed to use BC, though Charlie is (and he was). So I guess that either means ACR BC has a chance of failure

or

ACR BC is only effective on the Sim who can get pregnant. From thinking about my other couples, I don't think the latter is true but I could have just been lucky. Does anyone know for sure?

For those of you who are members of N99 and saw my post in the Today I'm thread, this is the "something unexpected" I was talking about! Last night, my game crashed. Camilla and Charlie had woohooed but because I crashed, it didn't really happen. And I didn't get any pics of it (because I'm lame and I forgot). So I had to go back in to the house to get the pics and that's when Camilla got pregnant! I guess I could have exited without saving but you know...these things happen!

I'm still planning on sending Camilla to college and she'll take the baby with her. I'll have her and Charlie move into one of the family housing units. Other than that, I'm not sure what's in store for Charlie and Camilla. Taking a baby to college didn't work out so well for Caleb and Abigail, in the end, but Finn and Victoria (and Hanna and Augustin before them) did okay with two babies on campus.

Right now, Charlie and Camilla seem to like each other a lot but I guess it remains to be seen whether a baby will change that.

Camilla is due in March 2030. Charlie will already be at college by then, but Camilla will still have another year of high school.