Some of you will have already seen this lot tour at N99, so please feel free to skip this post if you have! I was asked to share it here too though, so for those of you who haven't seen it yet, enjoy!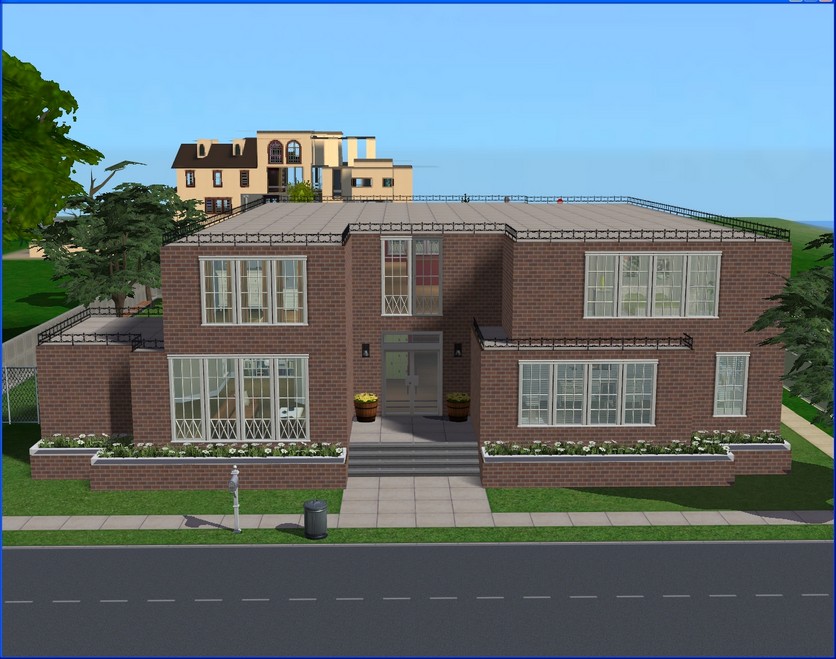 Novak Hall is an extensive makeover of the Apple Plaza dorm by Babbelsim. I'll stress that the original lot is fantastic but for the way I personally move the camera around when I play, it didn't work well for me. I also wanted larger rooms, because I was keen to try out double beds, and roommates.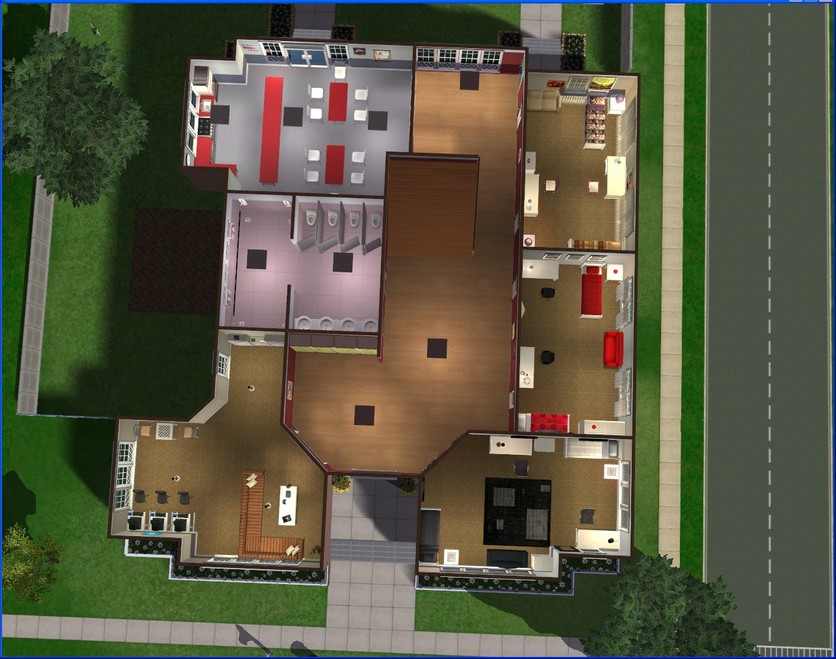 Here's the floor plan of the first storey.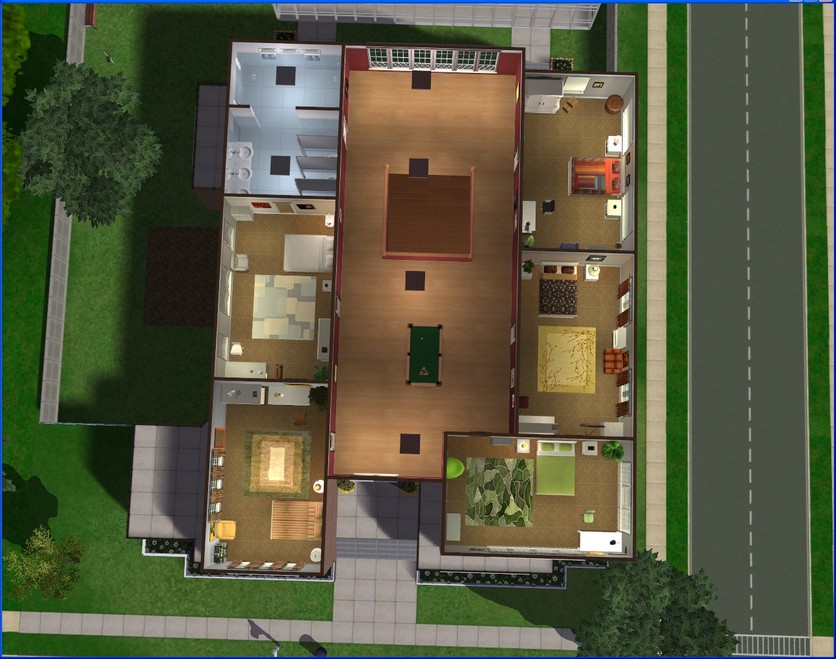 And the second storey. Let's all just ignore all that empty space!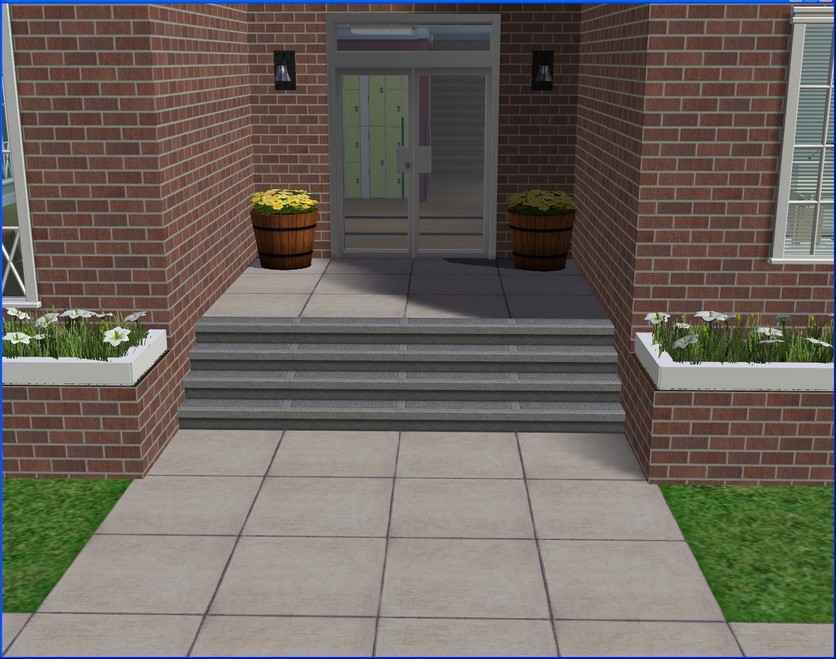 The entrance. Currently, this dorm is home to Malcolm, Nathan, Susannah and Julia, so I'll point out their rooms as we get to them.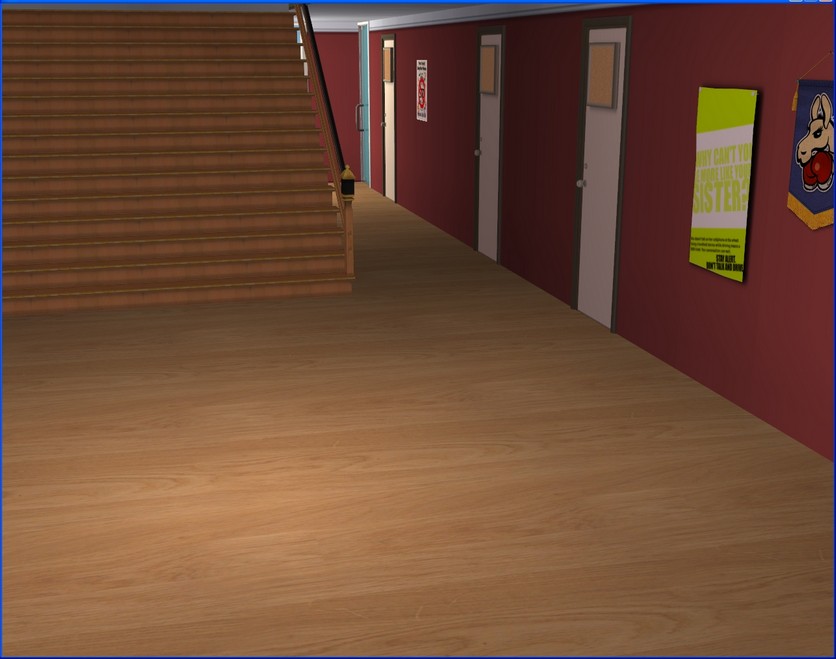 Boring hallway. Most of the posters you'll see in the hallways were made by me.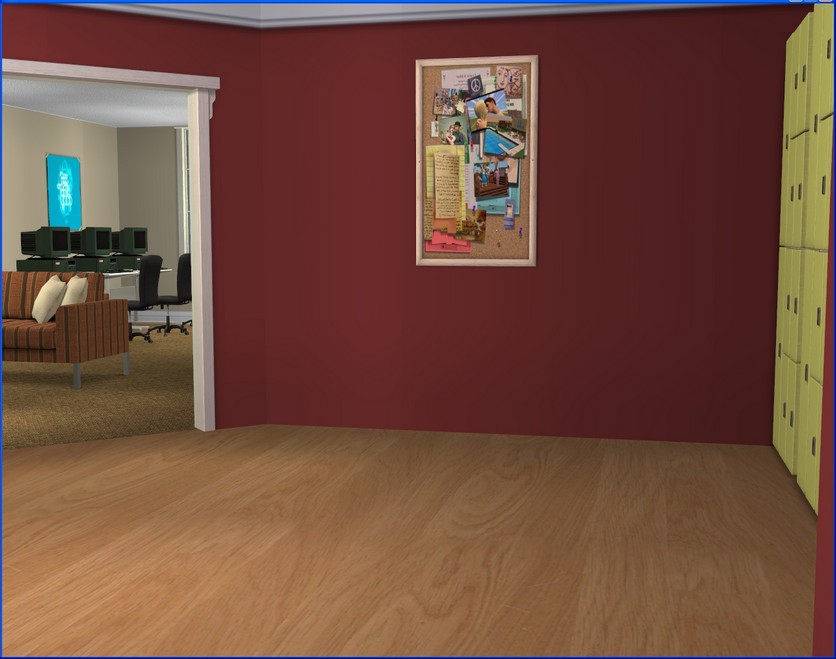 There are lockers in the hallway, mainly because I find it handy to have a dresser right by the entrance. I use coat stands in a lot of my houses but that didn't seem as realistic for a dorm.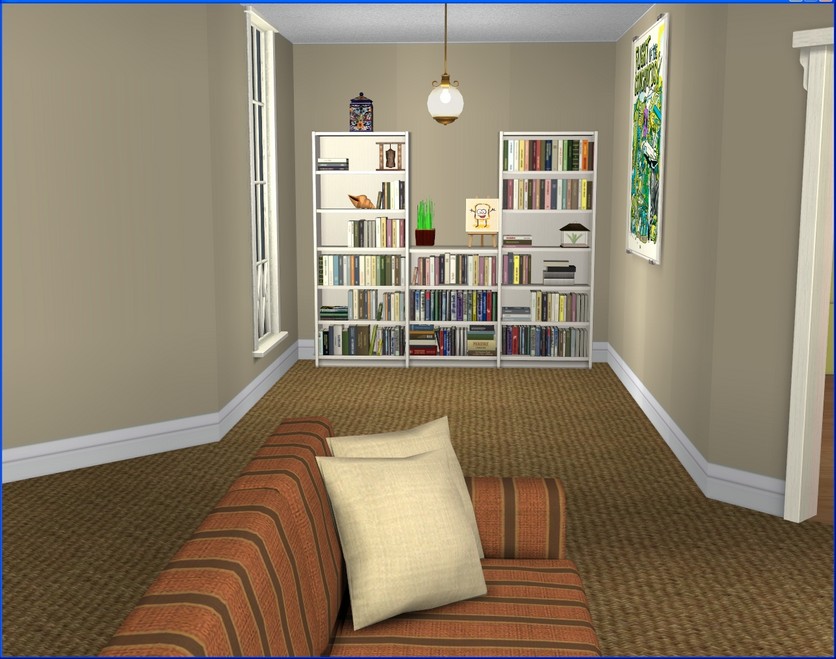 The common room.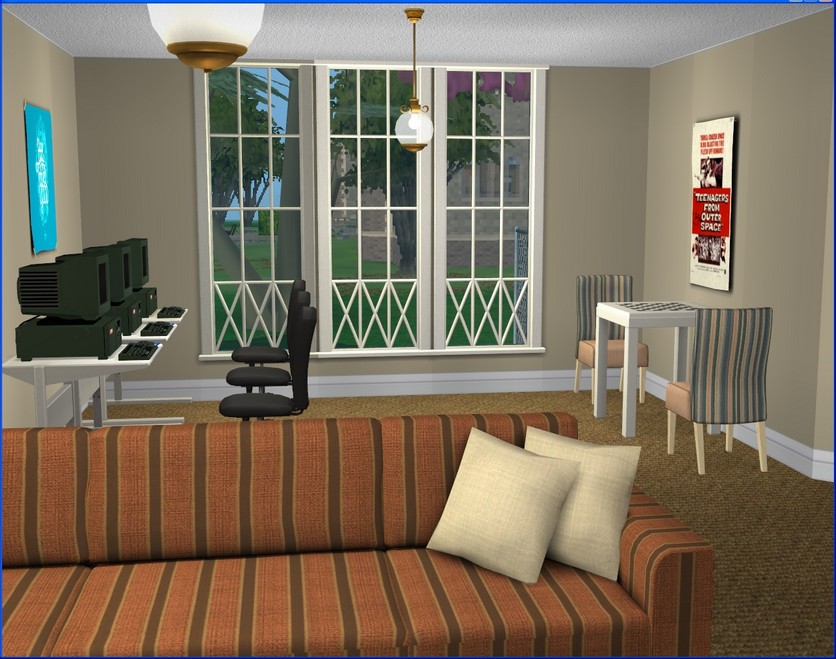 Yeah, there are fights for those computers when everyone rolls up the "Do Term Paper" want on the first day of classes (so realistic, EA - I don't think I rolled a term paper want the entire time I was at uni).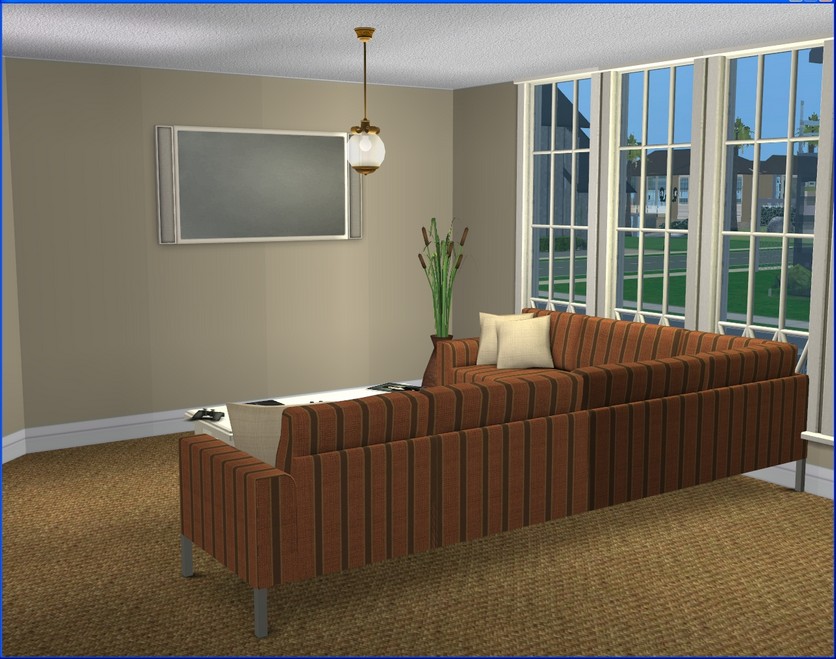 You can tell this was before I moved anyone in. The floor around the couch is now littered with books. Most of them were left there by Malcolm and Nathan really does clean them all up!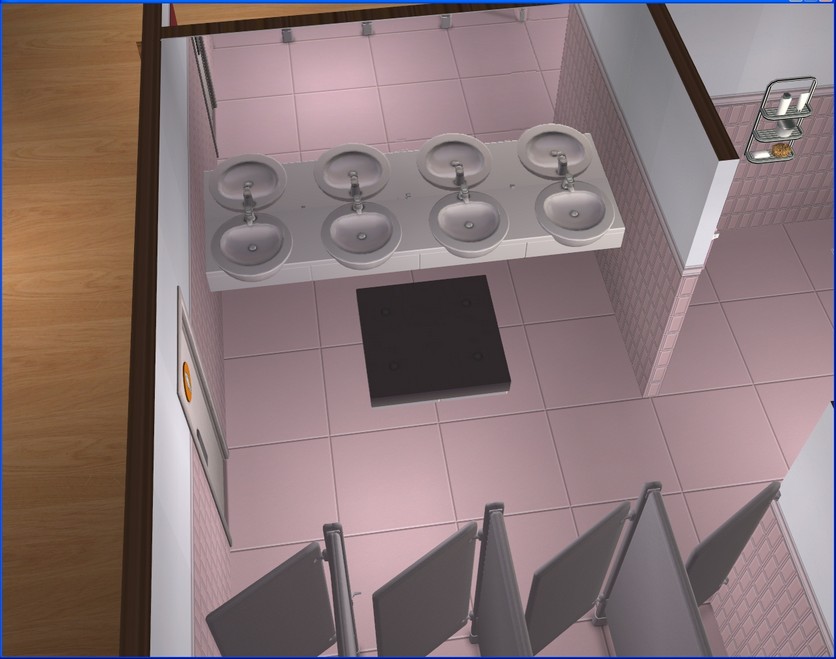 The girls' bathroom.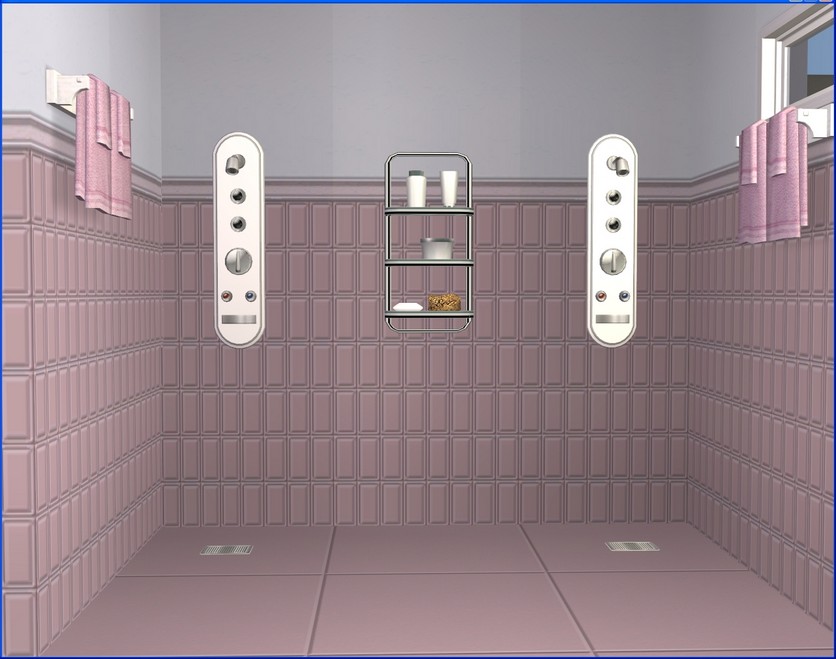 I had to swap these showers out for the Maxis ones. They aren't cloned from the public showers, so Sims will shoo each other out of the room when using them, so they got annoying. I still prefer these though.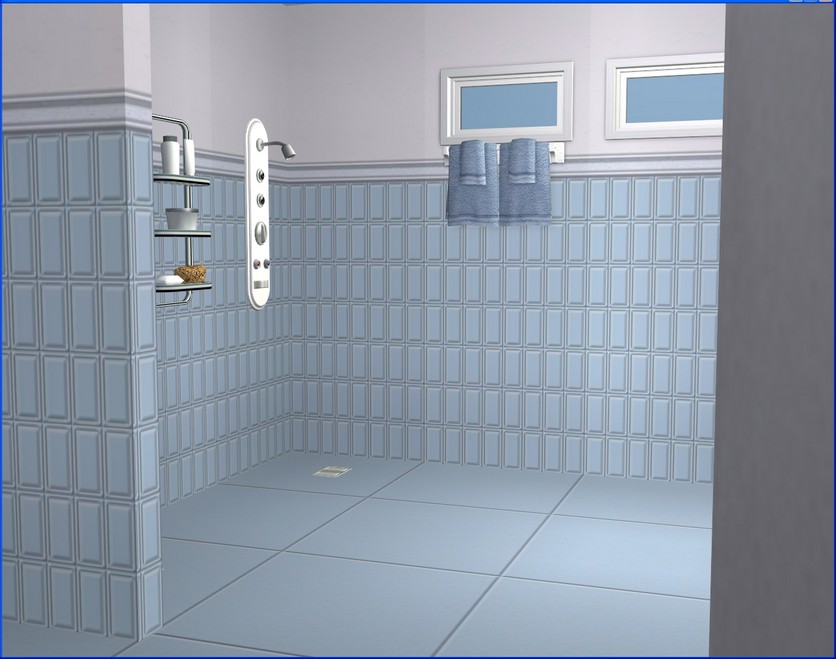 The boys' bathroom is basically identical, so just a quick peek.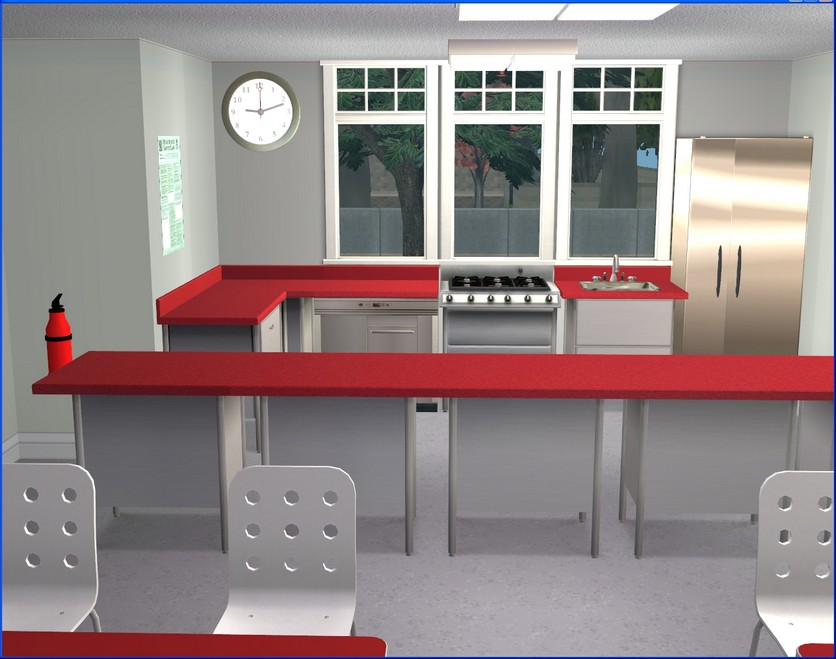 I still like the cafeteria a lot.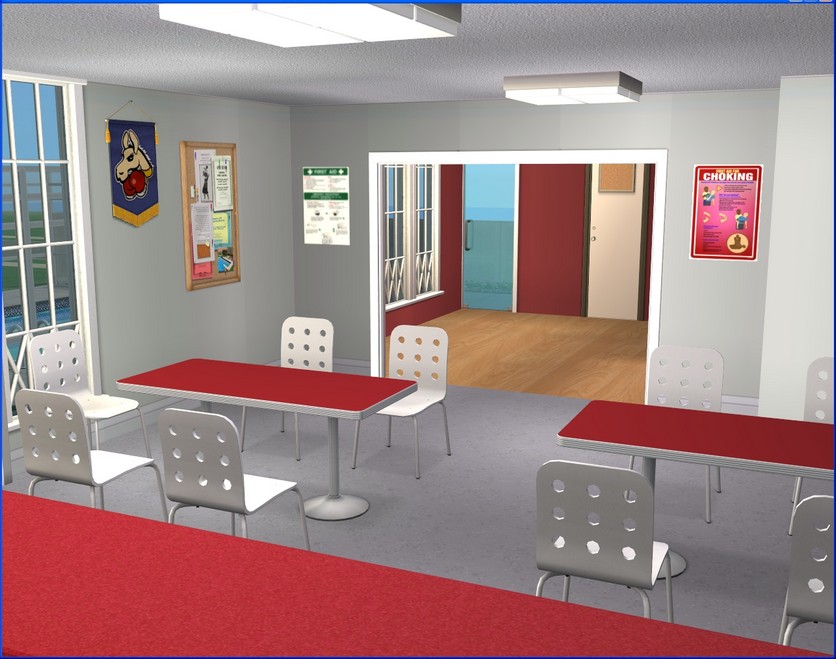 It's nice and bright. If I ever want to make custom things for Suffolk University, they'll be red and whtie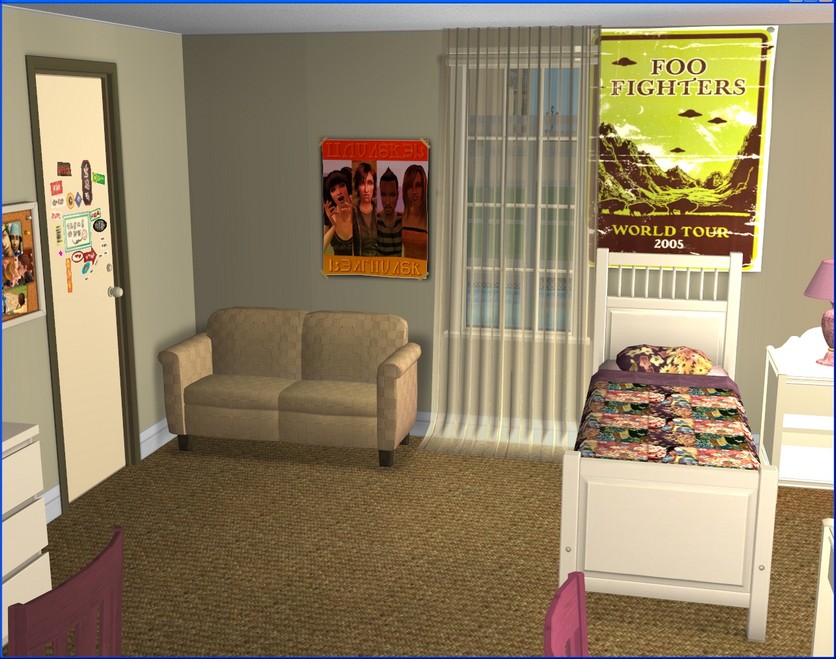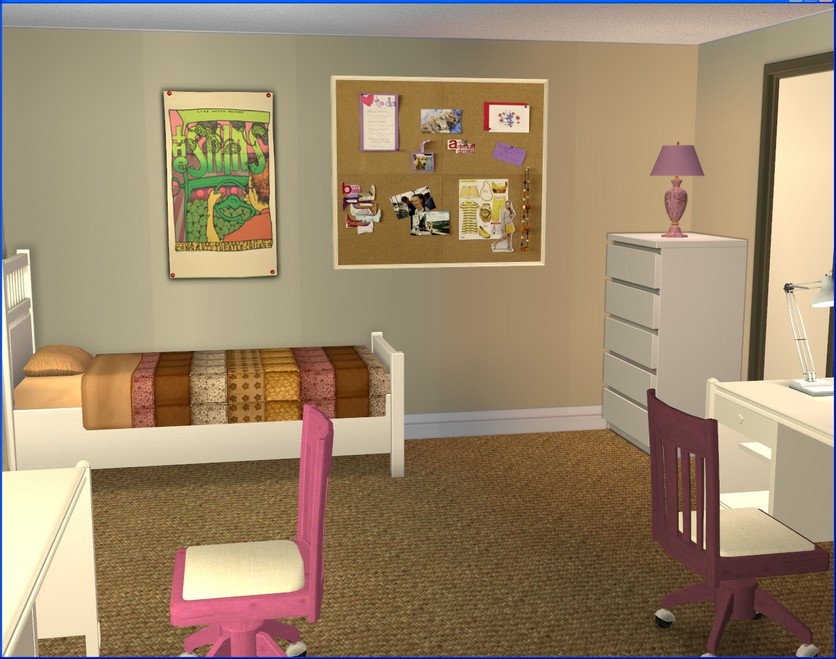 An as yet unoccupied room. This is one of the roommate dorms. They're all "customised" but if I need to move in somebody who doesn't suit the room, I'll just switch things around.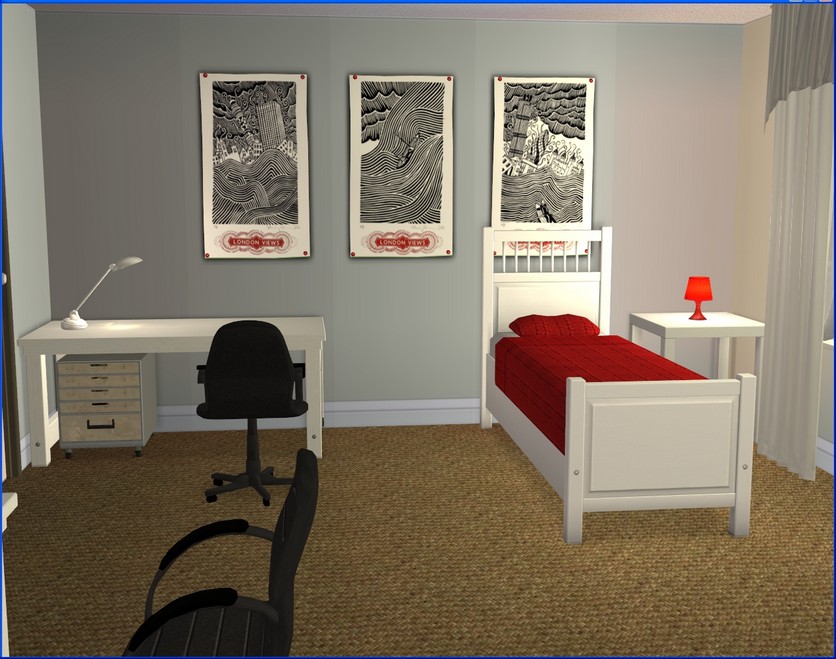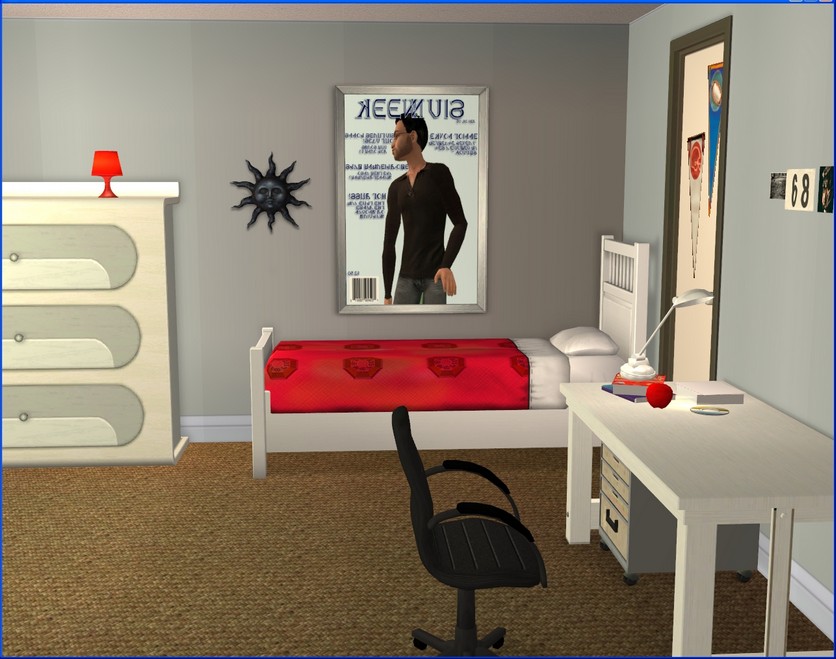 Another unoccupied room. A little more gender neutral than the last one. I've made a rule for myself that I'm not allowed to change the walls or floors in the dorms on a whim, so I made them all neutral looking.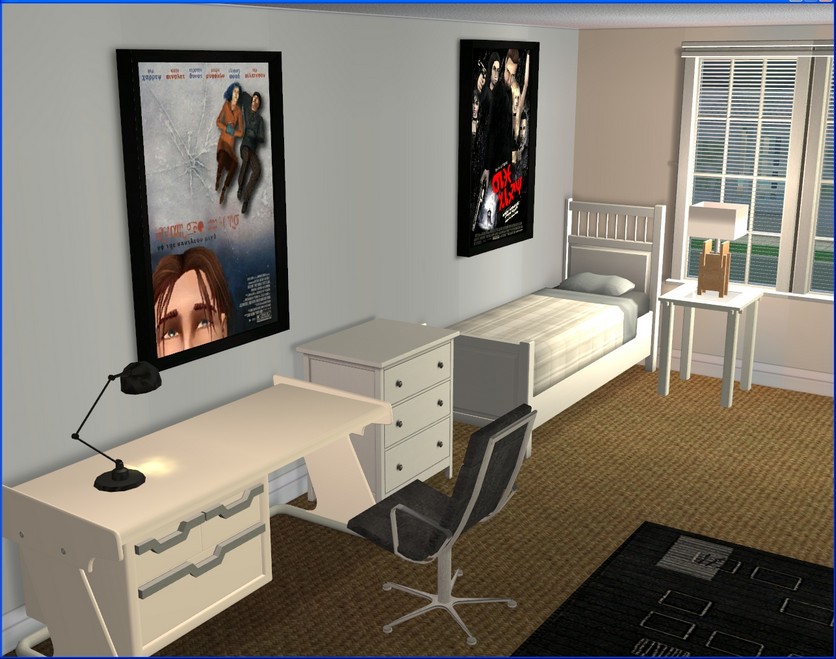 This one should look familiar to you. This is Nathan and Malcolm's room. That's Nathan's bed.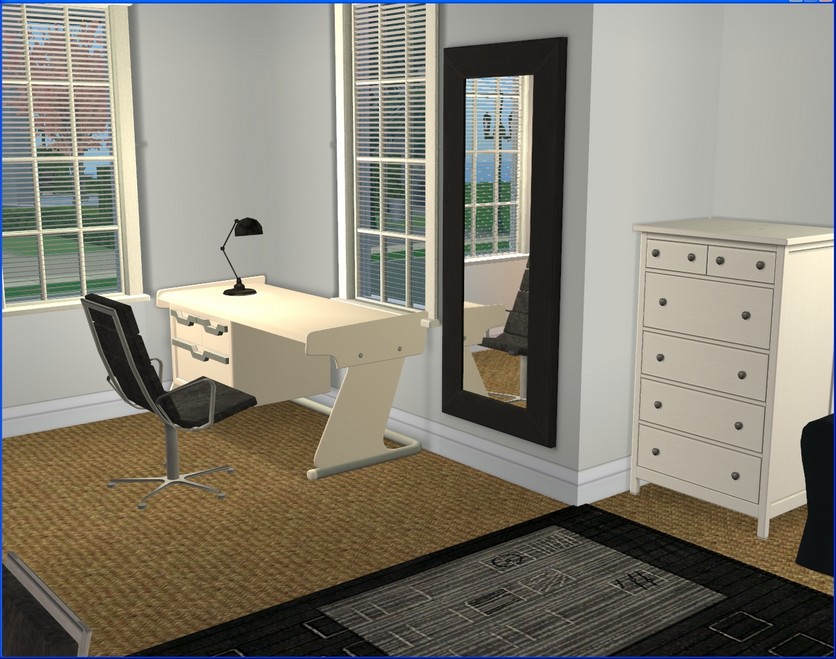 And Nathan's desk.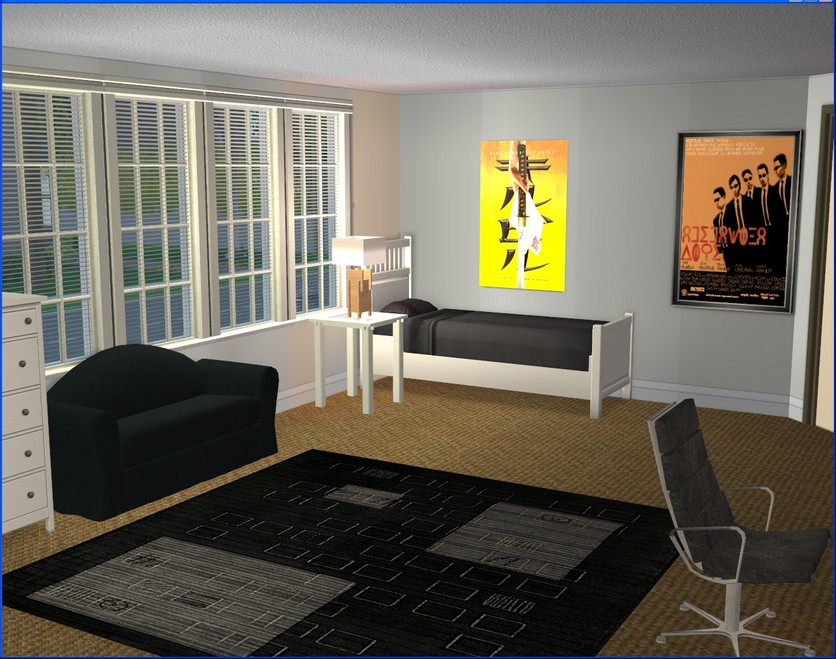 And there's Malcolm's bed, before he got to it. That's his chair there - his desk is identical to Nathan's. But he tends to do his assignments in the cafeteria anyway.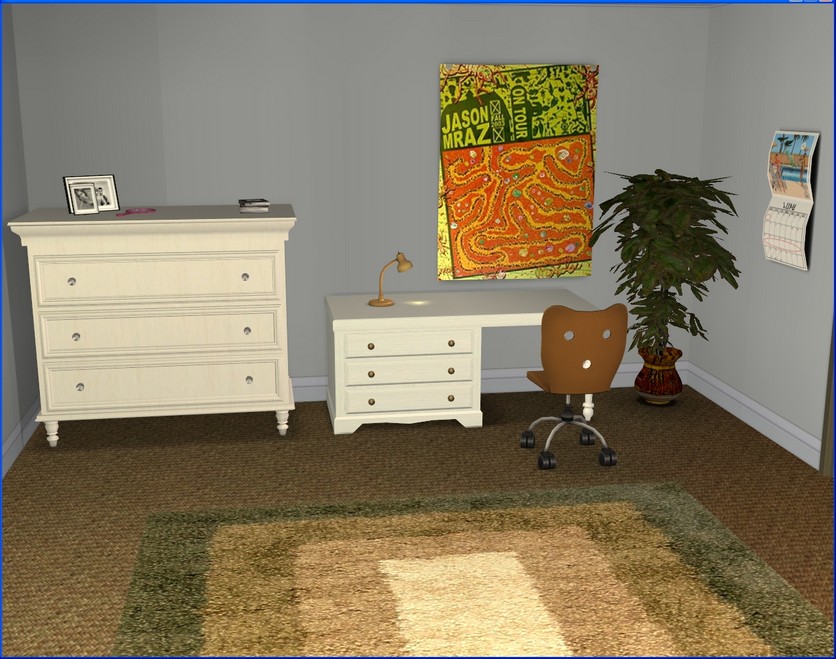 This would be Julia's room.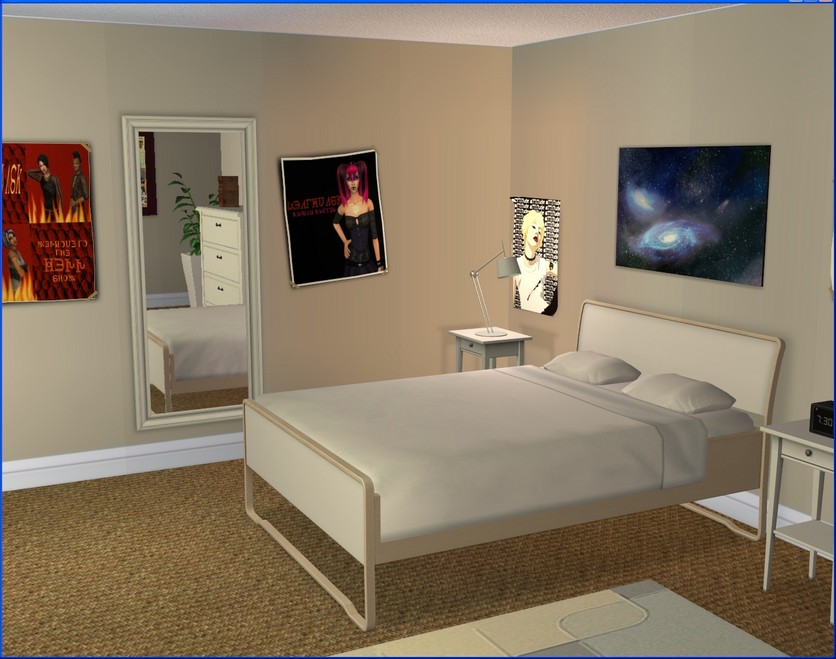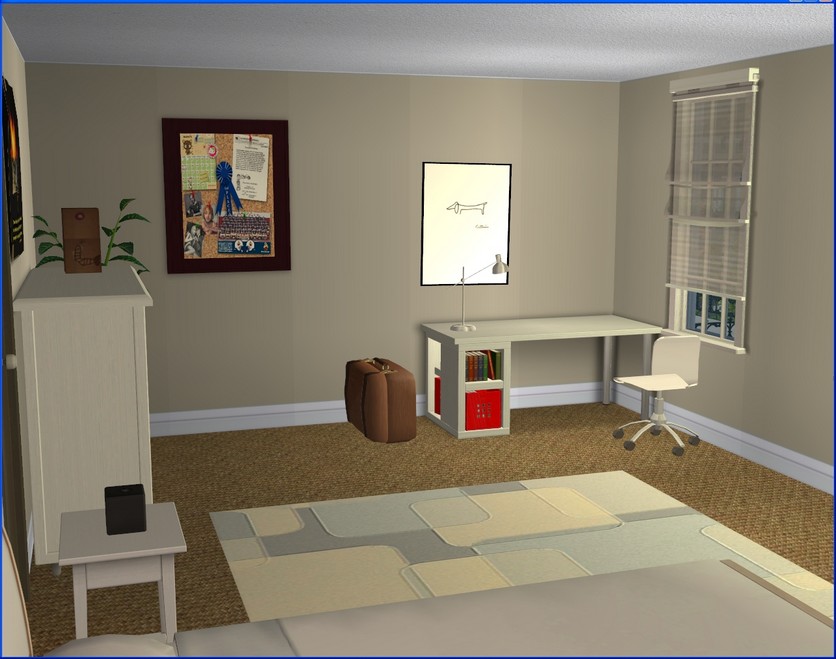 Another unoccupied room.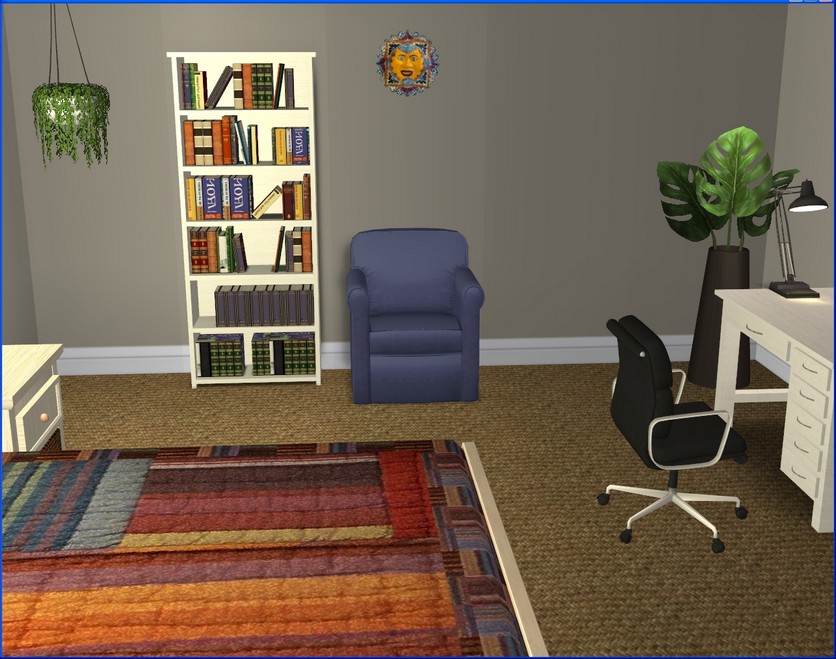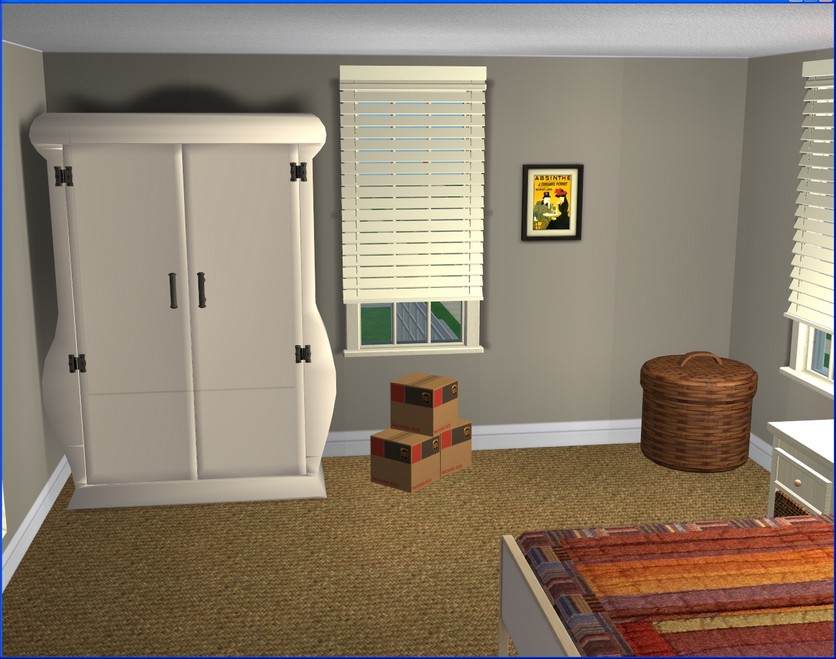 This is Hope's room. I may have swapped out that dresser, but I can't remember.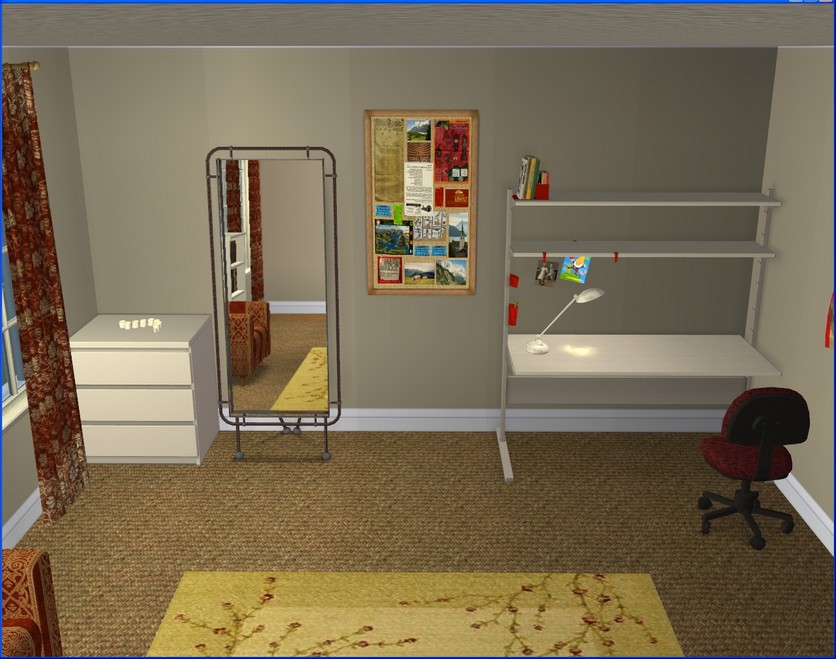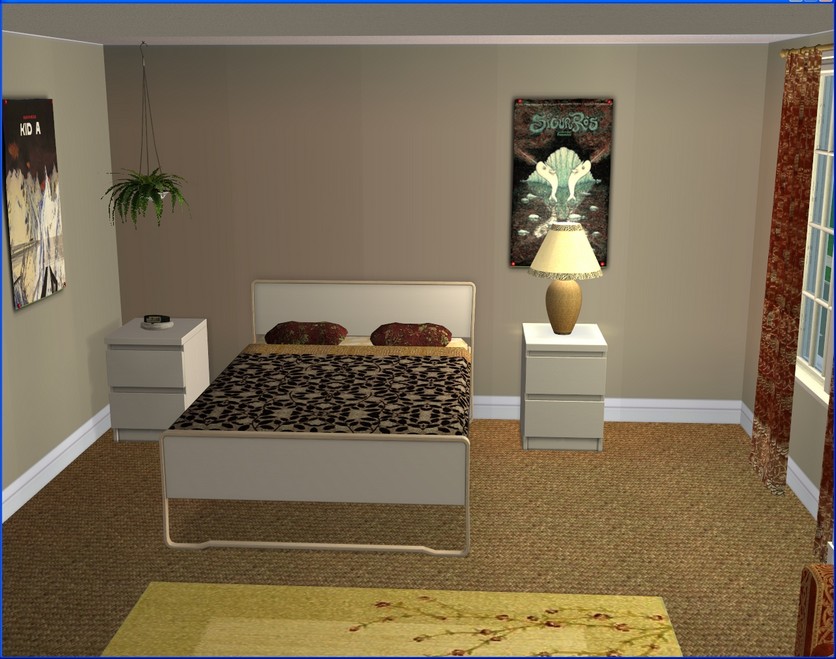 Another empty one. At least two of these empty rooms will be filled next year, when Audrey, Jack and Charlie move in.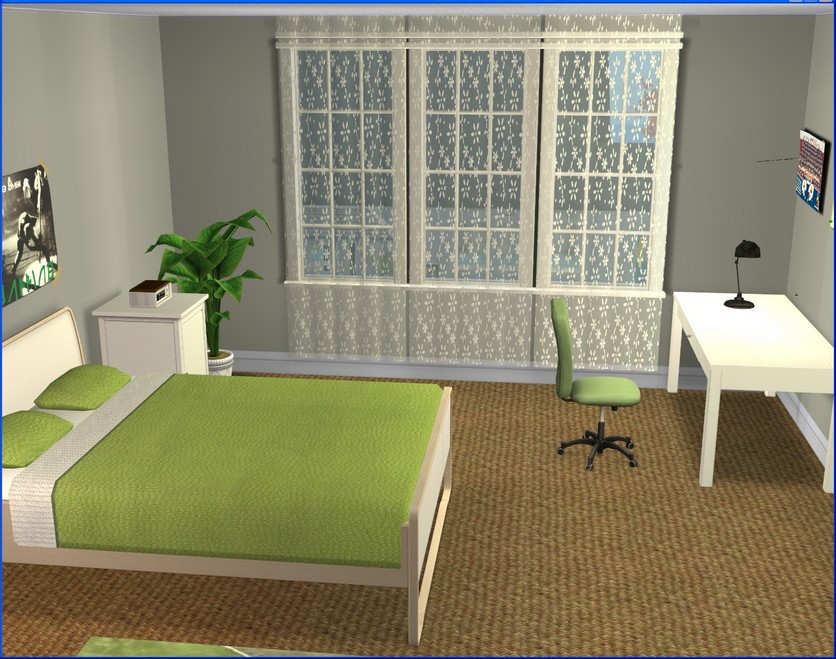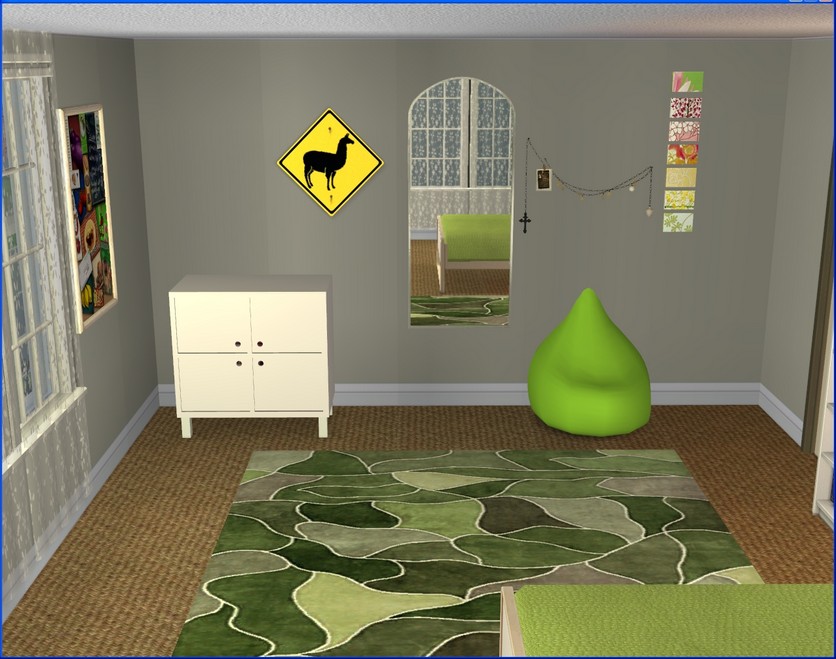 And this is where Susannah has lived for the past two years and will probably remain for the next two.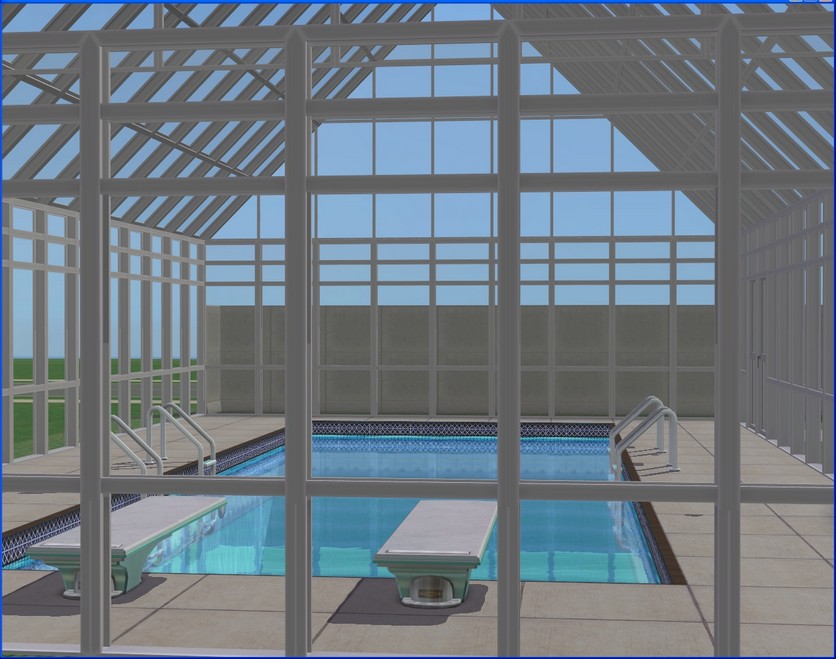 Outside, there's an indoor pool. I have a lot of Fitness Sims right now, so this gets a lot of use.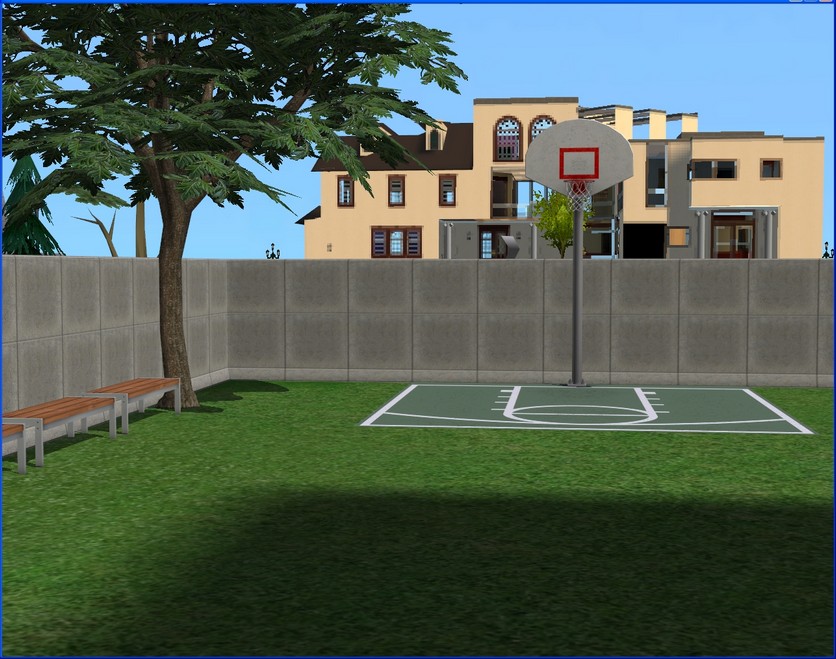 There's a basketball court. I've used the benches on the side for gossip sessions more than I've used the basketball court but Charlie is a Sports Sim, so he'll probably want to use this a lot.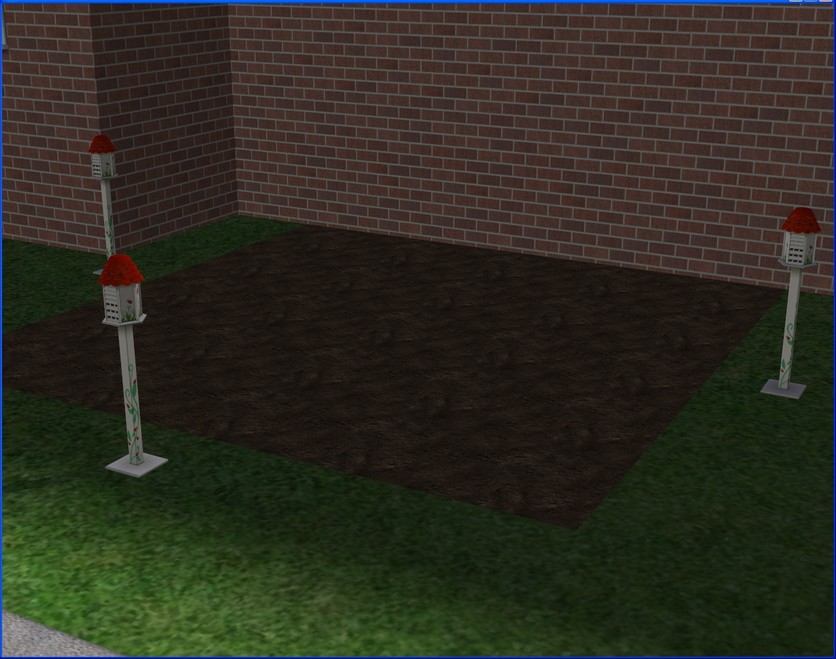 And finally, a garden patch, for any Nature Sims who might move in. Hope is a Fitness Sim, but she's a bit of an environmentalist as well, so I should really get her started on the veggie patch!
Okay, I'm hoping to have a real update for you guys tomorrow! I should get to write it today. :)