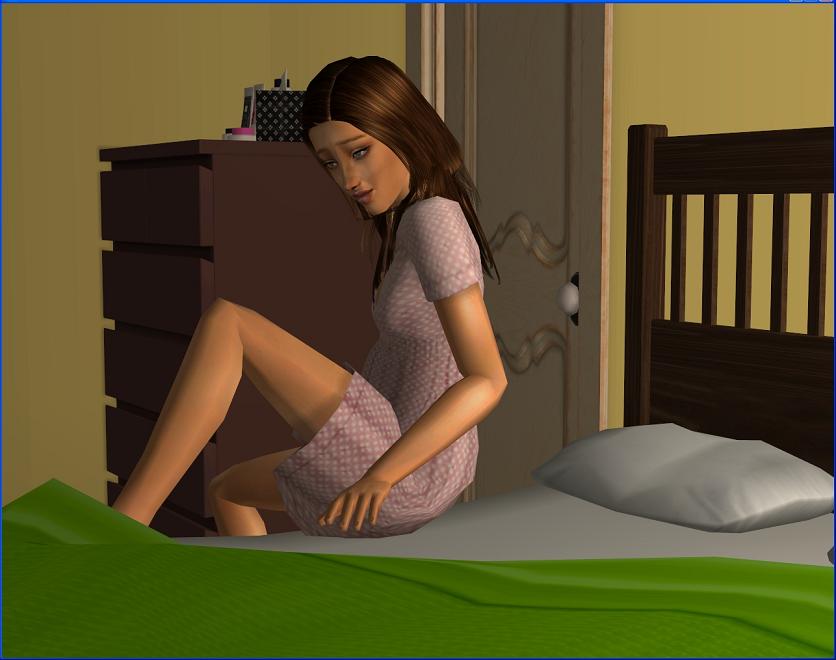 Camilla Sitko
is now into her second trimester and she's really not enjoying pregnancy. She's tired all the time and really doesn't know how she'll cope once she's out of her parents' house.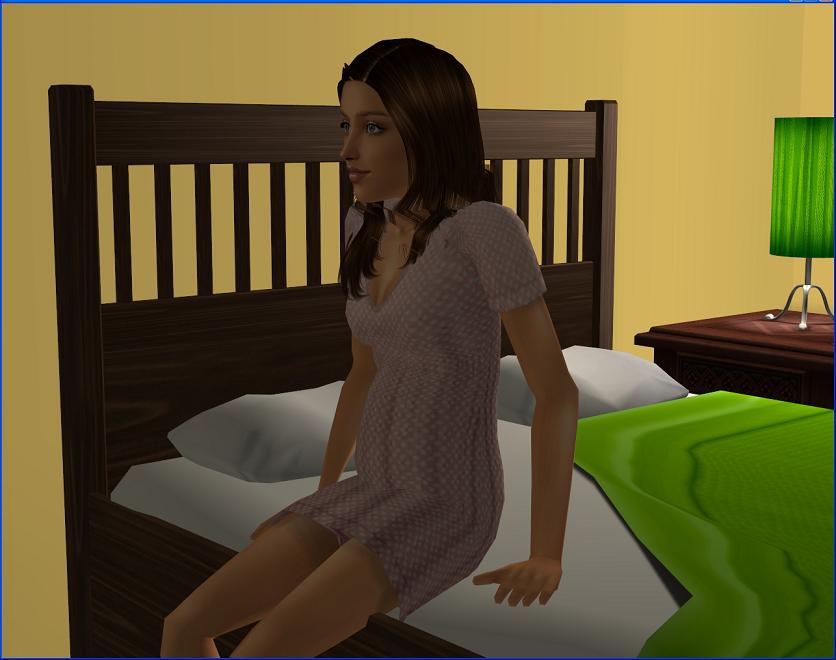 Camilla is even more nervous now than she was when she first found out; at her 12 week ultrasound, she learned that she and
Charlie
are expecting twins!
Notes:
I've been gradually removing the fertility benefit from all my family Sims and as I was removing Sarah Carmody's the other day, I thought to myself "I wonder when I'll get my next pair of natural twins". Well, I guess the answer is September! Charlie and Camilla just have all the luck, don't they?

Twins run on both sides of the family. Camilla is a twin, her dad is a twin, as was her grandmother. Then on Charlie's side, his dad is a twin and his maternal and paternal grandmothers were both twins. I know twin Sims being more likely to have twins of their own has not really been confirmed but it really does seem to hold true for my game and always has.