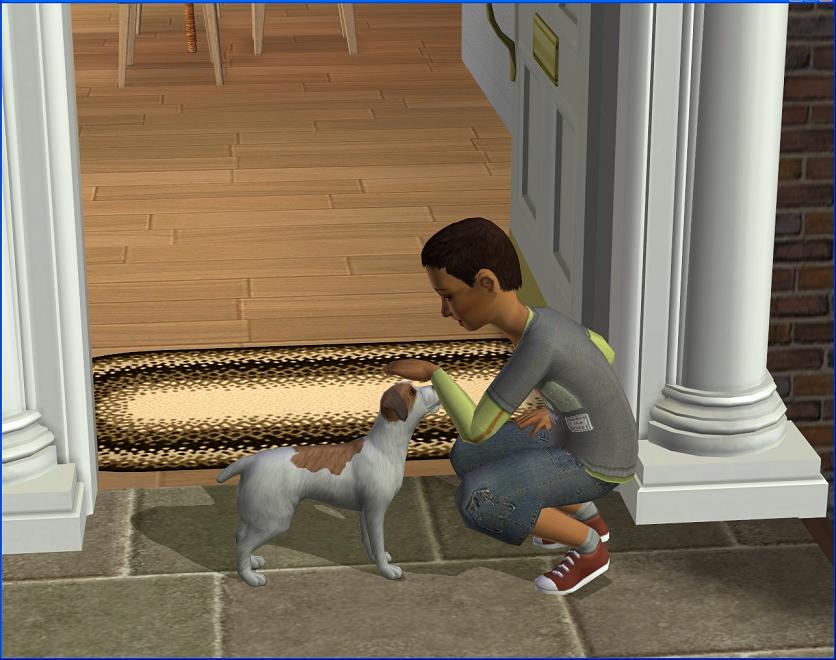 The kids have been begging for a dog and we finally relented and bought a little Jack Russell named Dakota.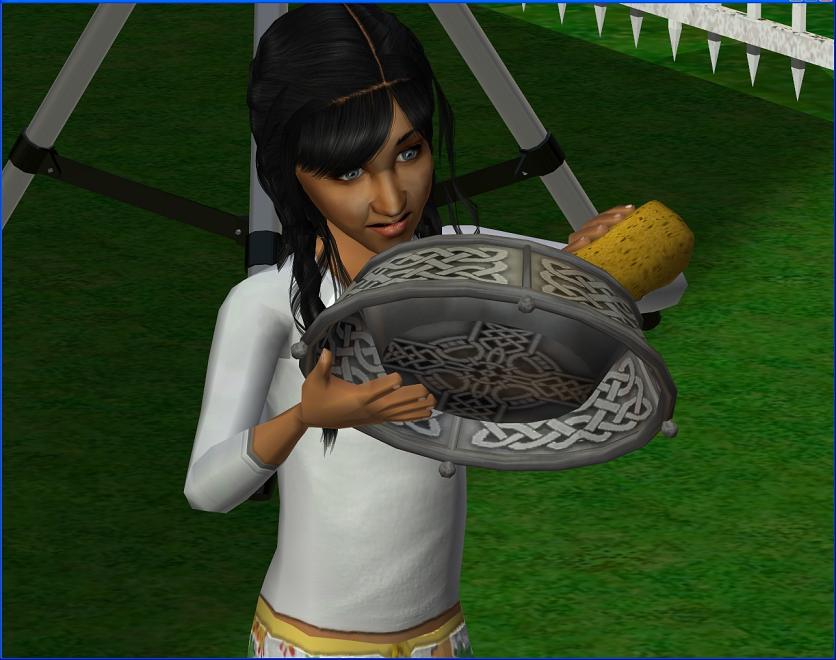 Cara and I were a little reluctant previously but the kids
promised
they'd be the ones to take care of it. So far, so good.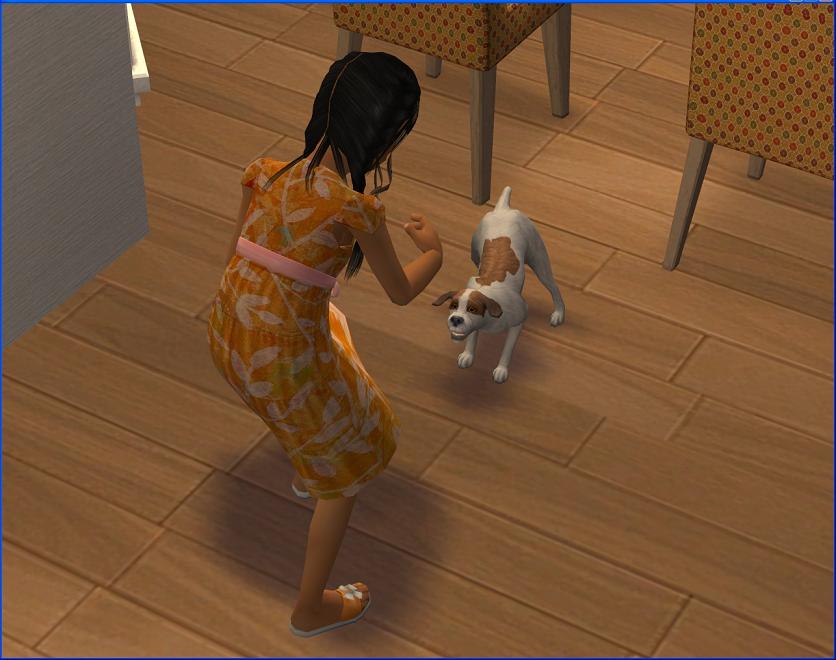 I almost wish we'd chosen a more placid dog though. Dakota really gives the twins a run for their money in the energy stakes.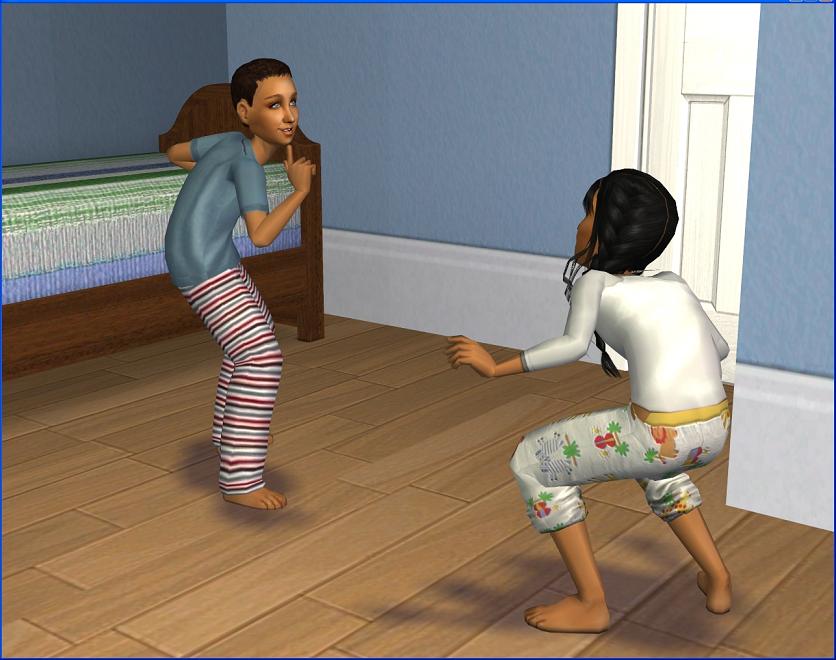 The kids are rowdy enough even without a crazy dog in the mix!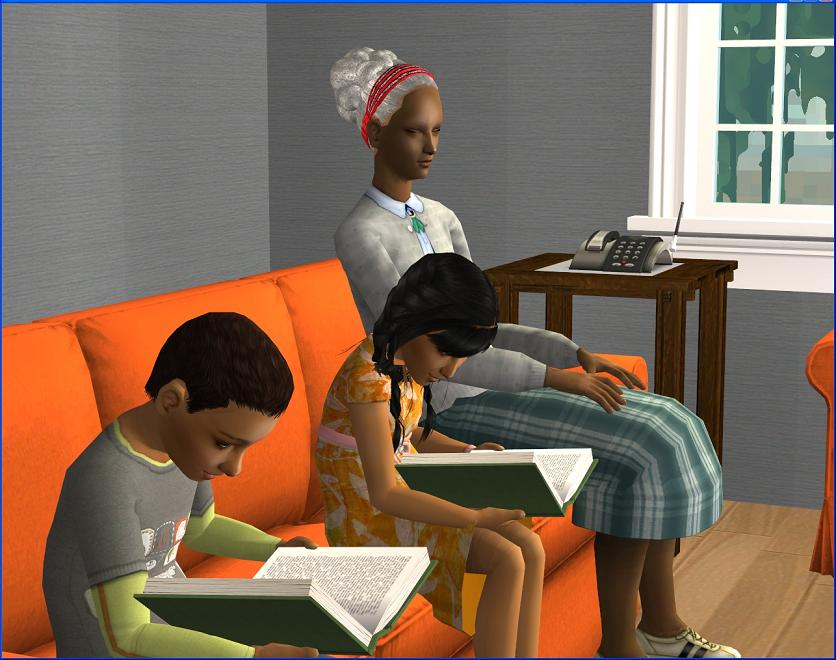 Anthony and Veronica are still running their poor nanny ragged. They're active children but they do like to read at least, which must be a nice break for her.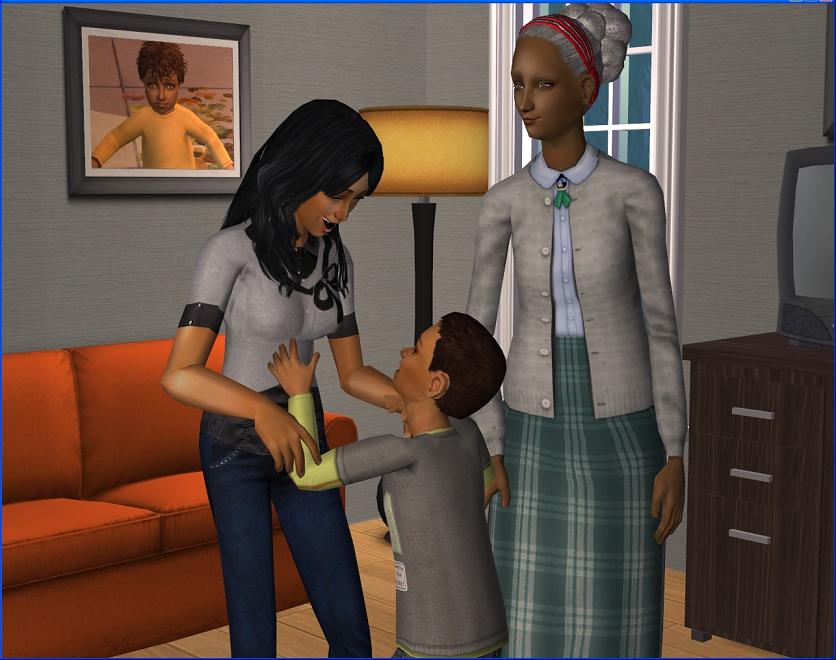 Cara and I both get home pretty late some nights. Anthony will usually run to greet us...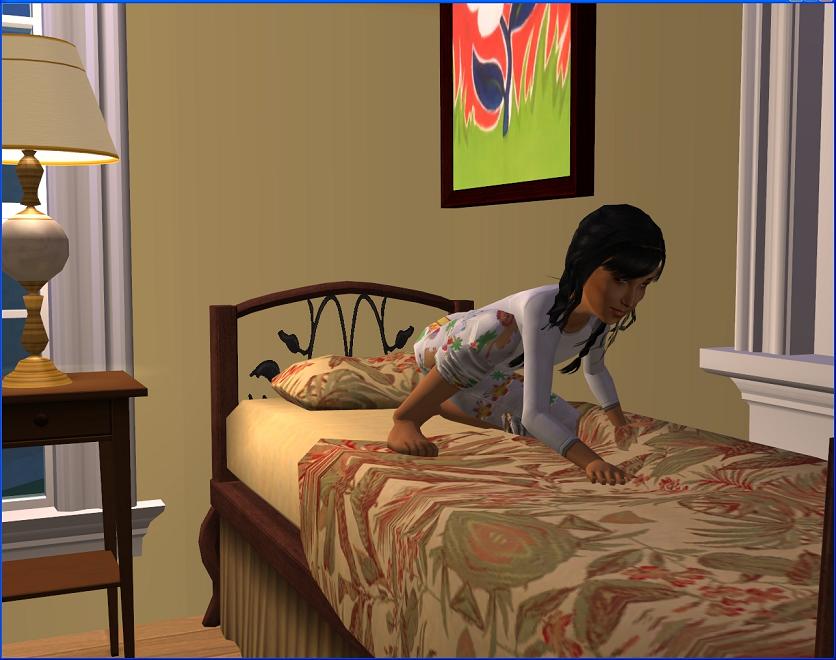 ...while Veronica is usually in the process of putting herself to bed.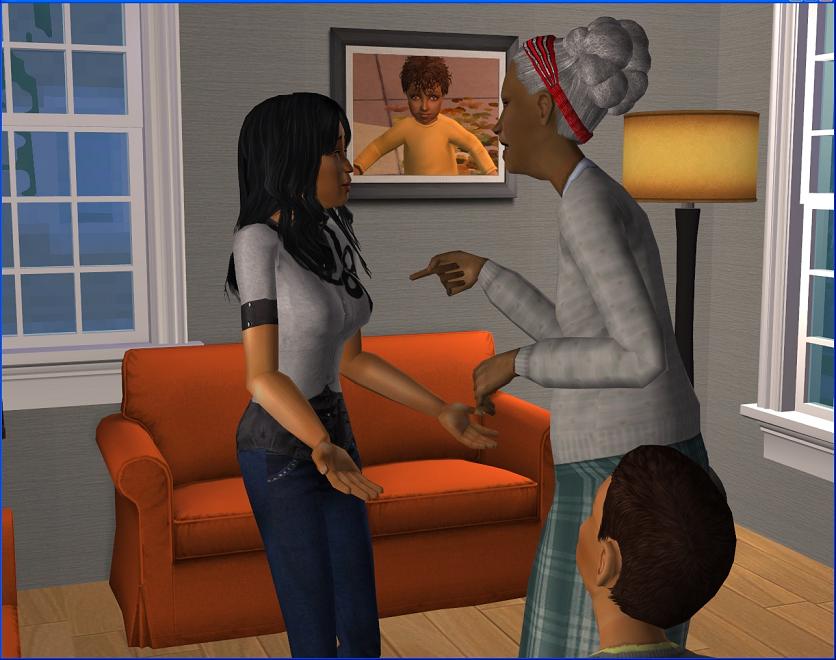 Veronica knows exactly what's coming when the nanny gives us her rundown after we get home from work, so she hides.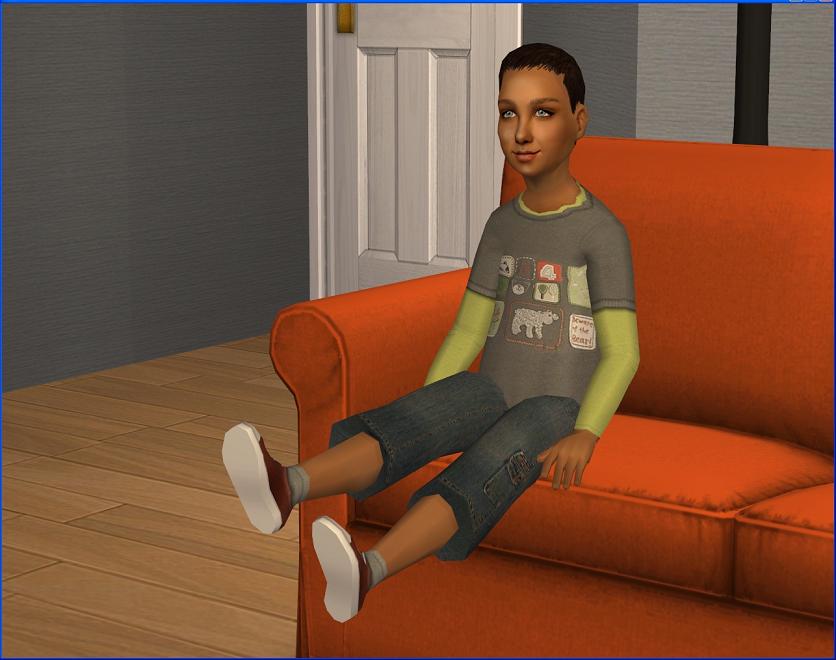 The truth is that Anthony is fine on his own. Veronica is the instigator of most of the mischief the twins get up to. Anthony just follows along. I hope this is all a phase!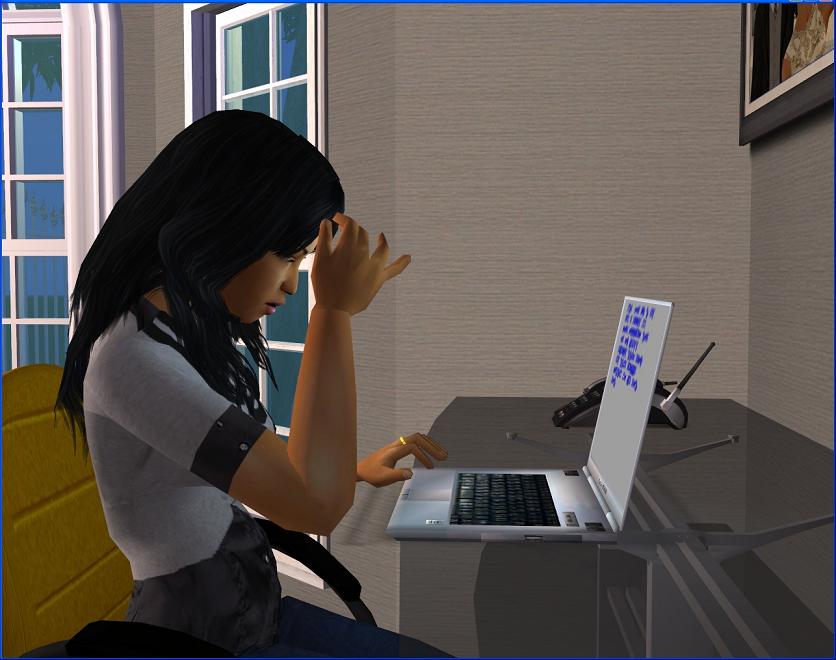 Even though Cara is finished her internship, she's still bringing home a lot of work. I guess this is the line of work she's chosen and we'll all need to get used to it. She's been particularly stressed lately though.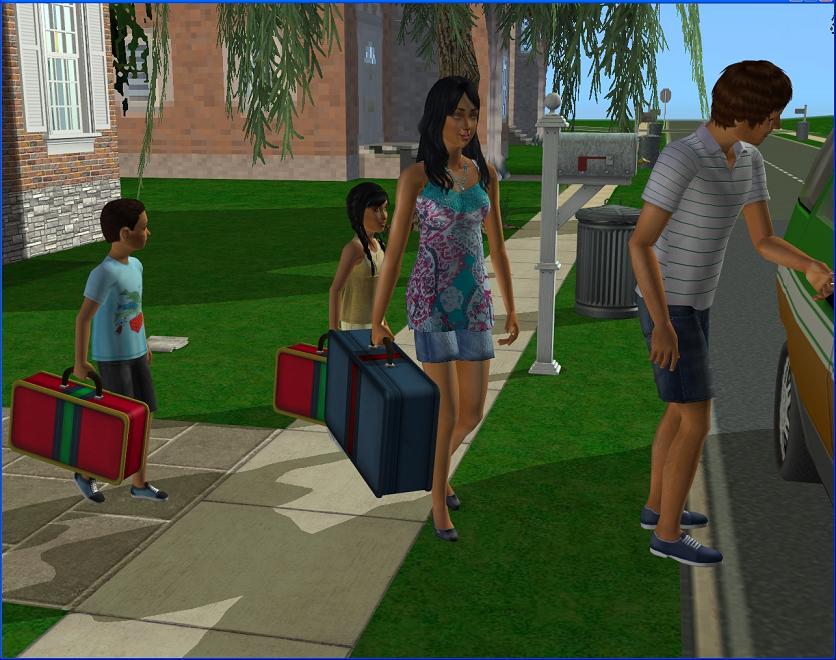 So what better time to take our long-awaited holiday?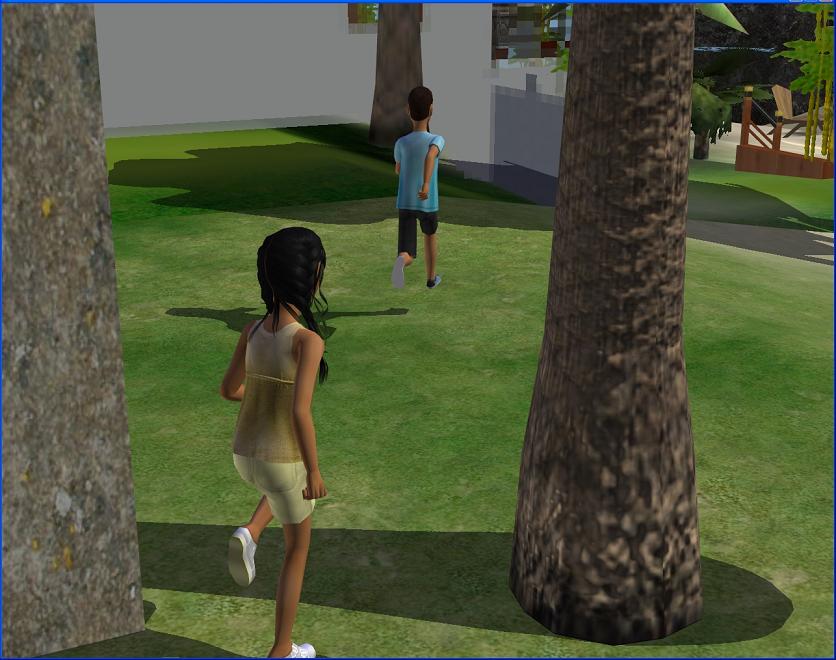 The kids ran wild as soon as we got there, to no one's surprise.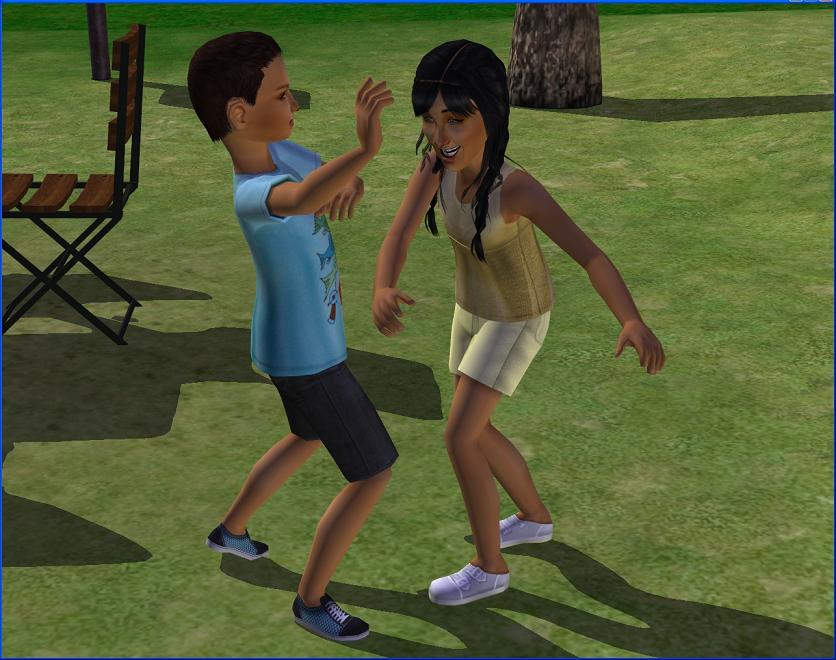 Veronica was in fine form, much to Anthony's chagrin.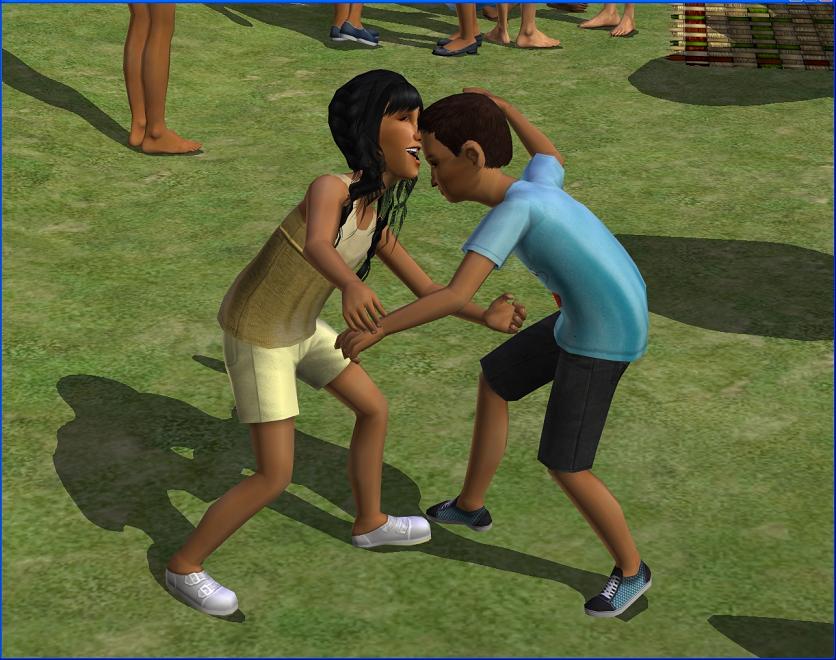 At this point, I was so glad we'd decided on camping. Stopping Anthony and Veronica from running around the halls of a hotel is not my idea of a good time. At the campground, they could run around as much as they liked.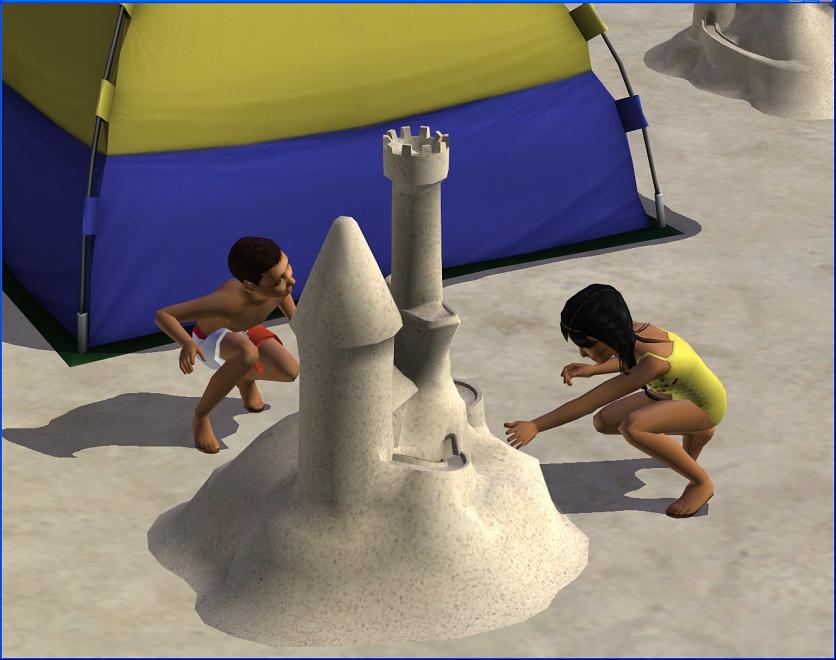 They did really love the beach though. We'd never taken them before.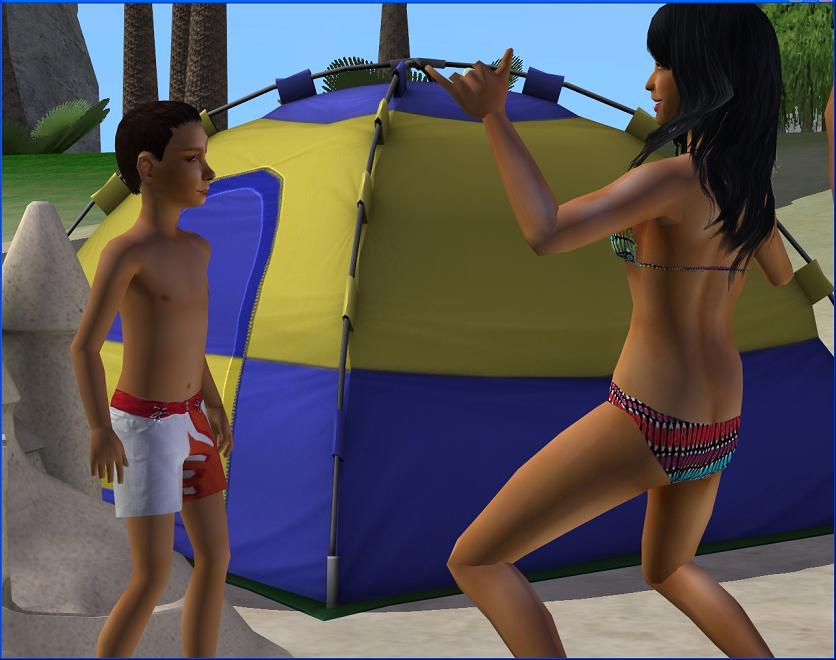 Cara is originally from Cape Elizabeth, so she was keen to teach the twins about some of the customs and traditions there. They didn't quite understand at first...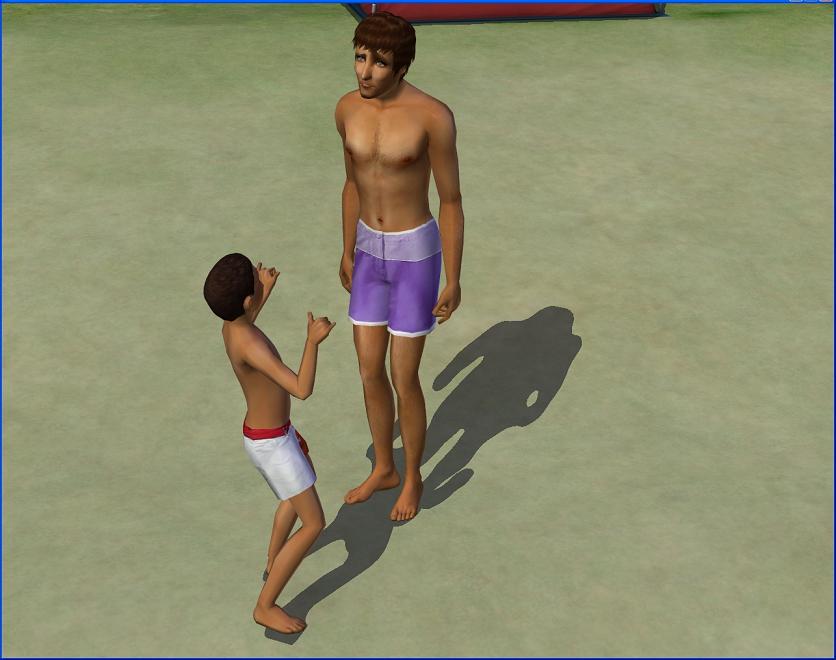 ...but they knew more than I did by the end of our trip.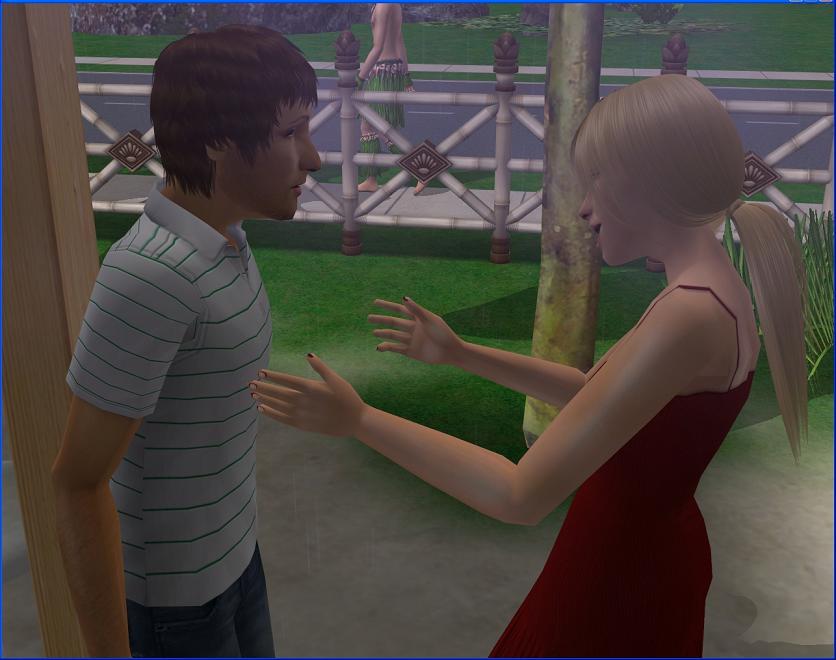 I was a bit surprised by how forward some of the girls we came across were. One offered to set me up on a blind date with one of her friends, completing ignoring my wedding ring and the fact that I must have been twice her age.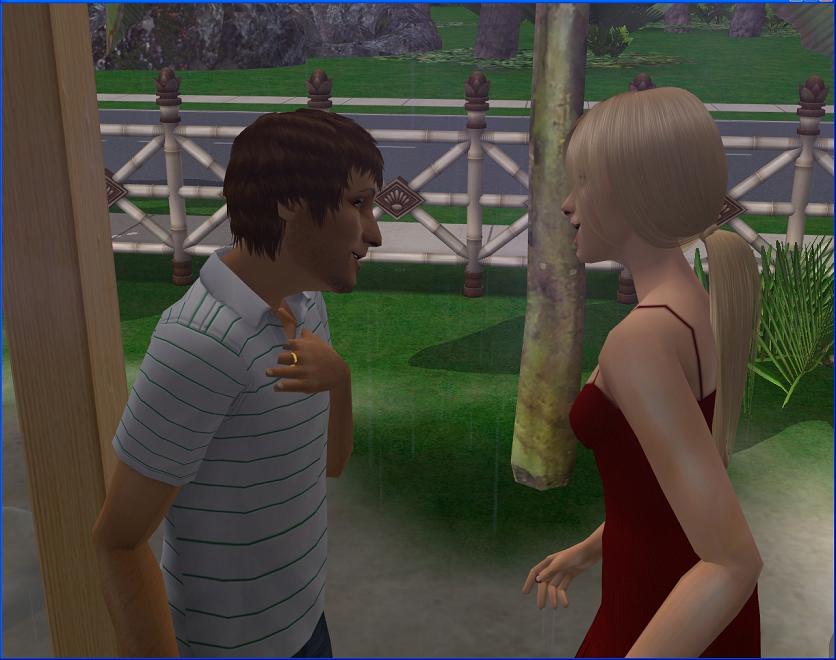 Seriously, she was barely older than Nick. Flattering, I guess, but no.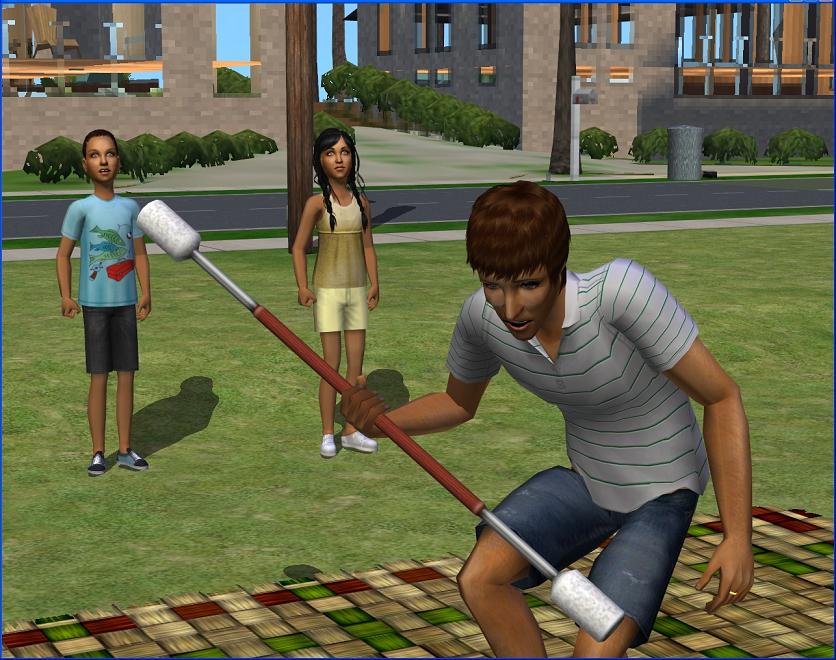 The twins convinced me to shell out $75 for a fire dancing lesson. Money well spent, as you can see. They were much more impressed with the instructor's skills than with mine.
Our days were packed full of activities to keep the kids occupied. Cara and I didn't really get to relax until night time when Anthony and Veronica were fast asleep.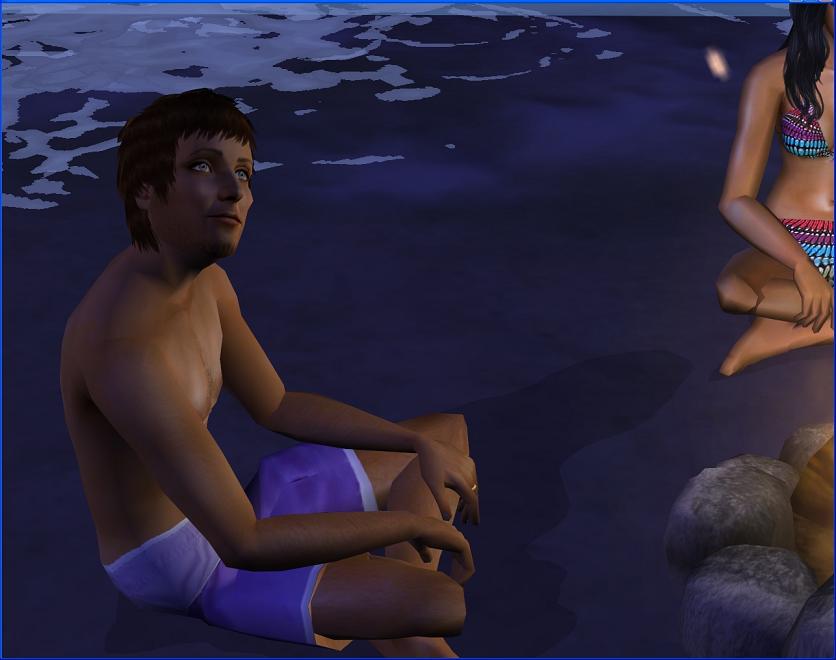 Cara relaxed, anyway. Night time was when my mind usually wandered and I started thinking about Nick.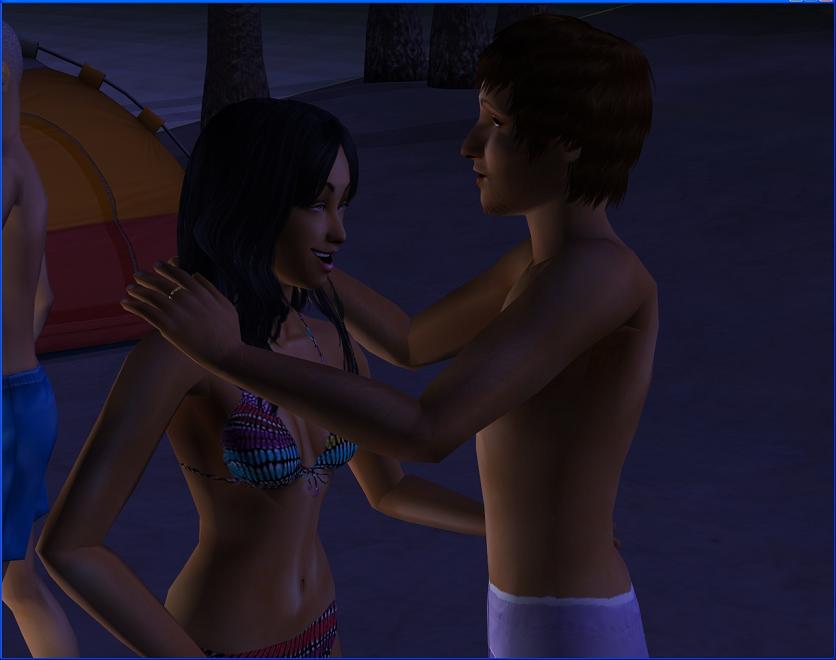 Cara keeps telling me to try not to worry so much and that Nick will be okay. I know he will be but I can't help it.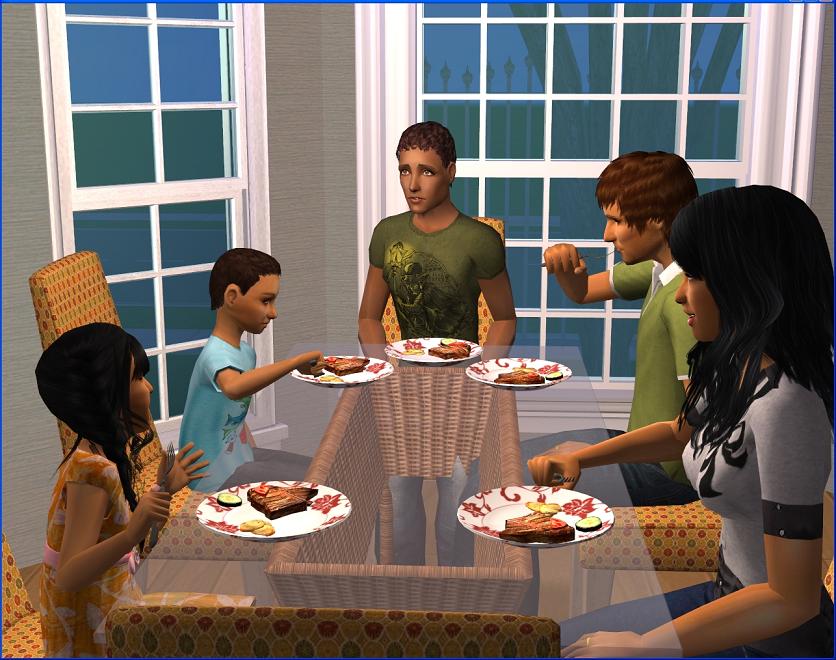 We haven't told Anthony or Veronica anything about Nick and
Adrienne
and
that whole mess
. I'm not really sure how to bring it up with them, or if I should.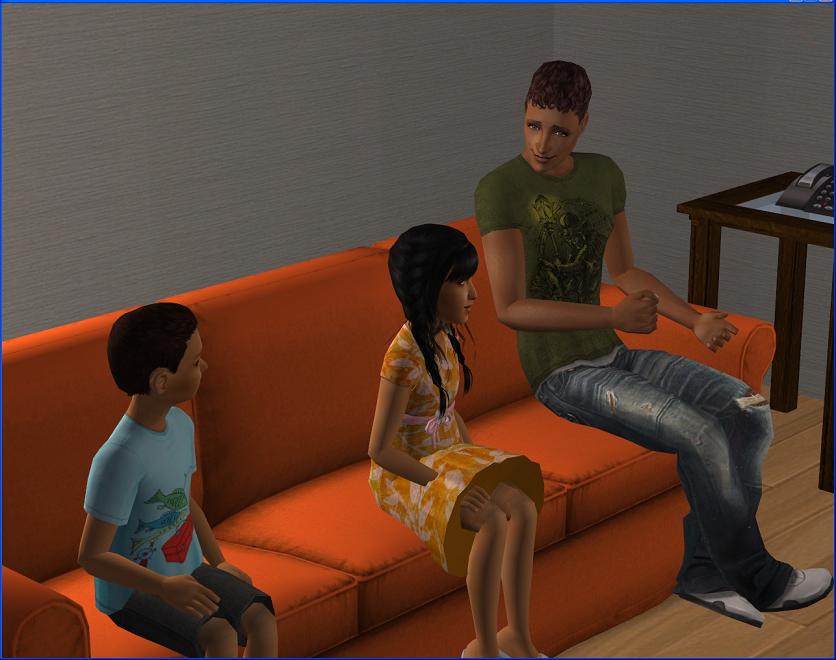 Nick doesn't really want to say anything to them anyway. He tries not to think about it a lot of the time.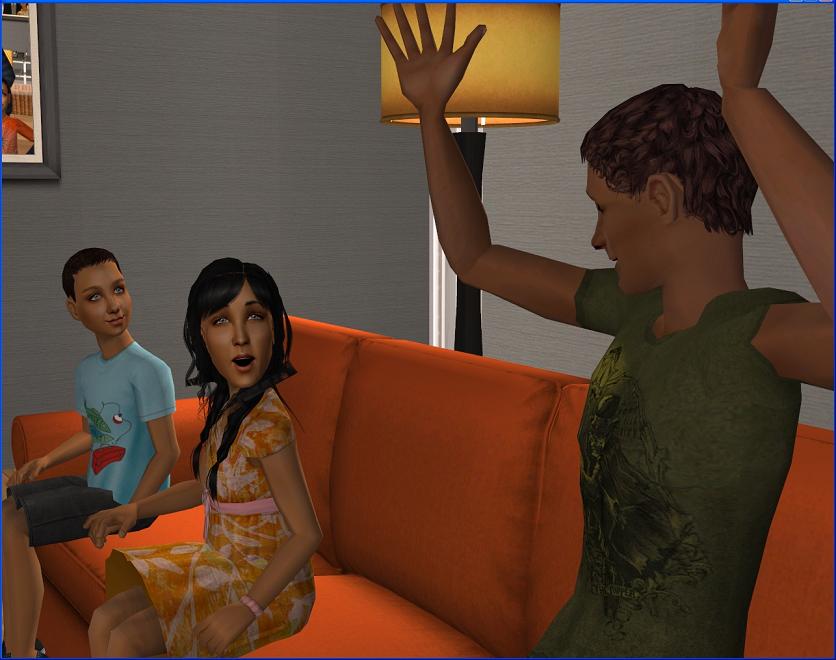 So Nick keeps things pretty light with the twins. I guess if it turns out that he is the father of Adrienne's baby, we'll tell them then.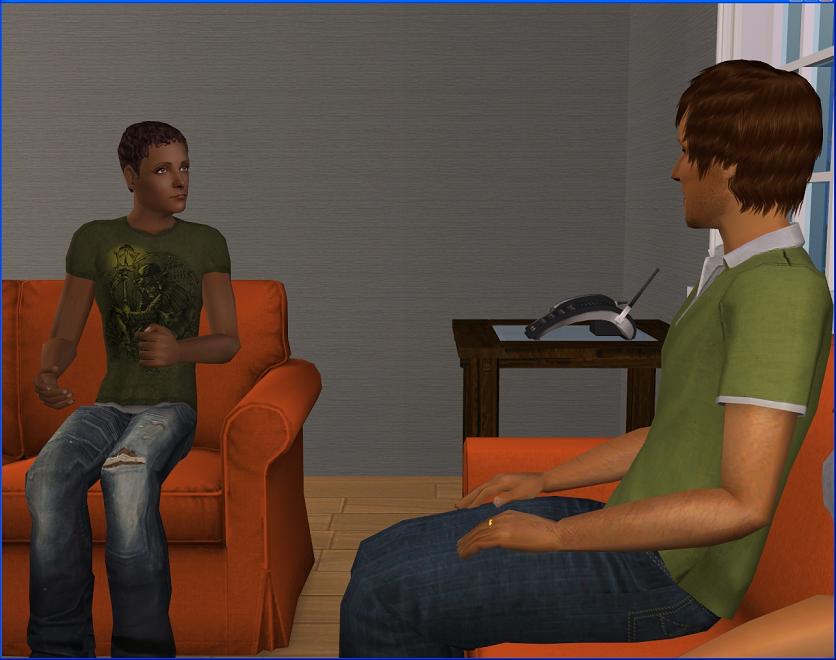 I really hate that Nick is going through this at all. He's coping pretty well, though he's obviously still pretty down. I went through
the same thing
with
Abigail
. The situations aren't identical - we'd been together for longer and already had a kid together - but I still have a good idea of what Nick is feeling right now.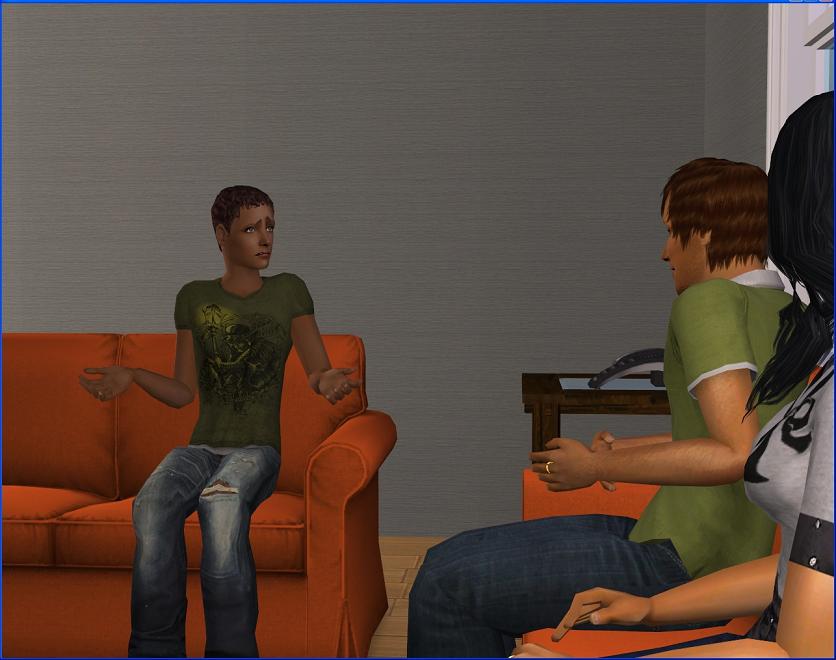 If the baby turns out to be his, Nick is talking about raising it himself. I don't know how he's planning on doing this and I don't think he does either. Abigail and I raised him together for the first 7 years and it was still really tough. Nick's main concern is doing the "right" thing and to him, that's what the right thing would be.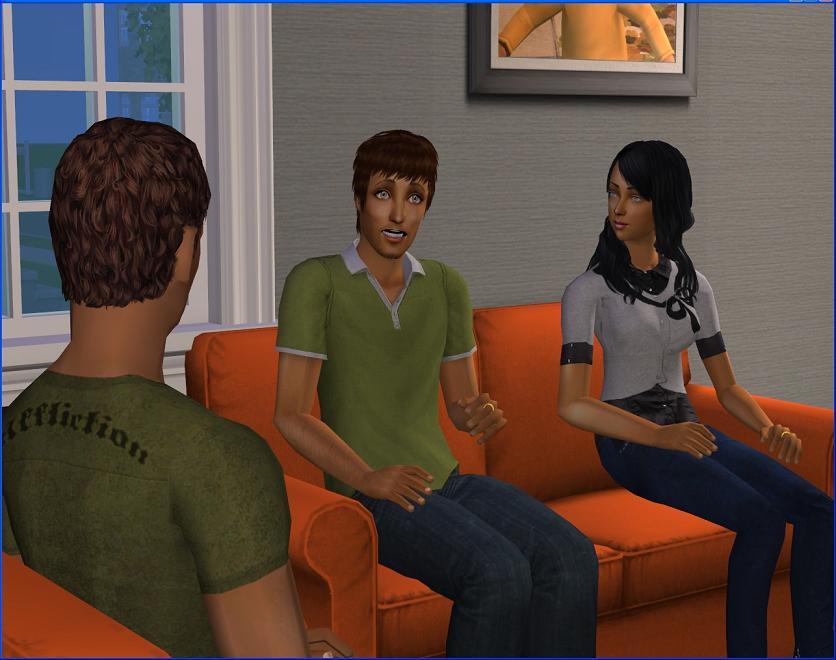 I'm really hoping the baby turns out to be the other guy's. I would never say I regret keeping Nick and Abigail and I did a great job with him, if I do say so myself. But things would have been a lot easier if we'd been even a few years older.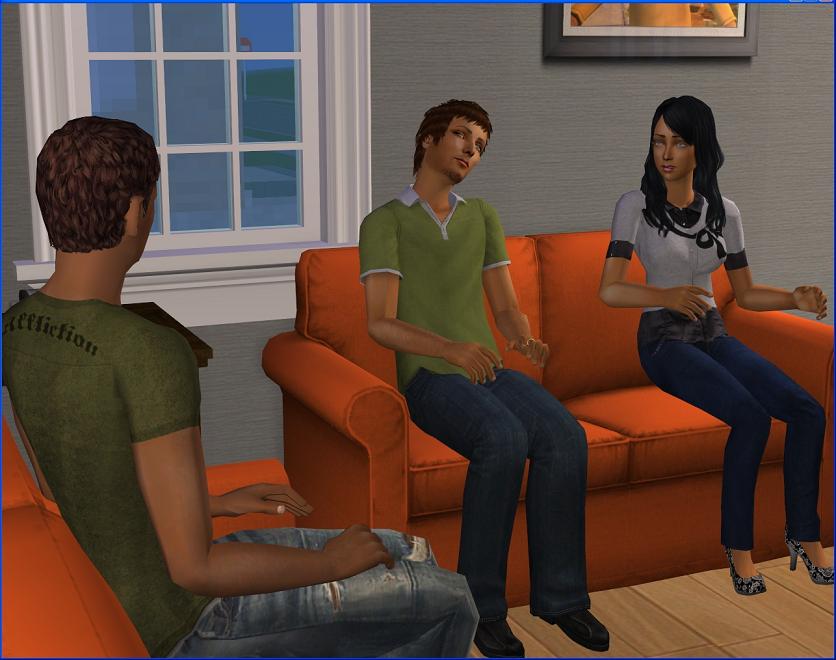 I don't think I can say I'm as stressed as Nick over all this but it's probably close. I can't wait until this baby is born, Nick can do the paternity test and we can find out for sure.
Notes:
Title is from Crystal by New Order.

Cara rolled

this round's ROS

"Deadline to write an article within 24 hours (demoted if failure)"

. Fortunately, she got it done, so she got to go on holiday instead of spending her time working her way back up to Resident.

I love Anthony and Veronica's faces with Caleb's fail with the fire dancing. They didn't boo him; they just tutted and shook their heads in disgust!

Caleb and Cara are, for the first time ever, doing quite well financially. They're not rich by any means but Caleb's earning well over $1000 a day now as an Executive Chef and Cara's in line for a promotion to General Practitioner, so that'll be another pay boost for her too. That $10,000 she paid for her university degree really paid off!

It only occurred to me recently that had the thing with Adrienne gone another way, and Nick ended up being the father, it would have been like history repeating itself. I'm glad it hasn't turned out like that for Nick though - much easier for him to move on from Adrienne once the truth about the baby's paternity comes out.

When I loaded the Morettis' lot, Cara had the want to be friends with Adrienne. Um...don't think that would go over well with your stepson, Cara! Caleb, however, had the want to be friends with Nick's Mystery Girl. How weird is that? I don't even remember them meeting so Caleb must be psychic!