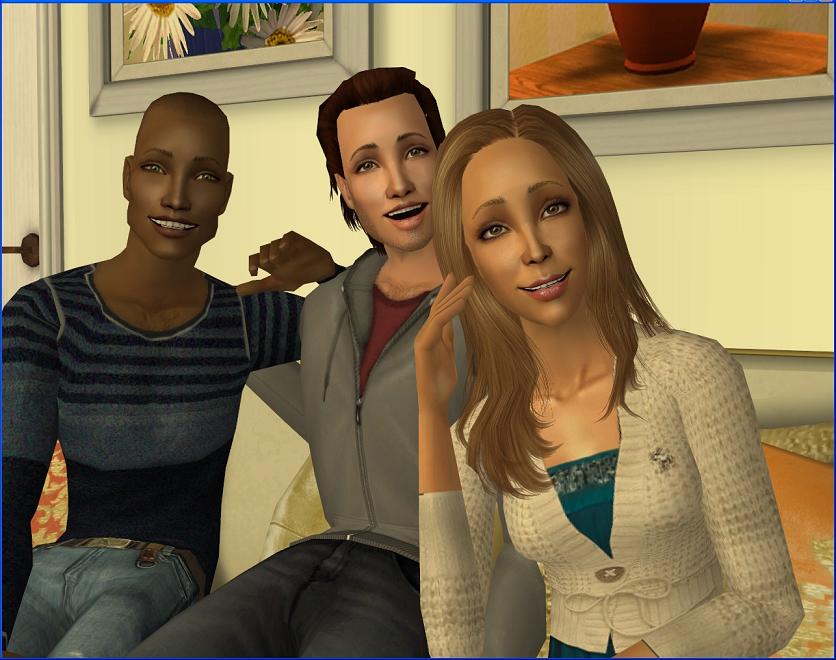 Narrated by Maia Novak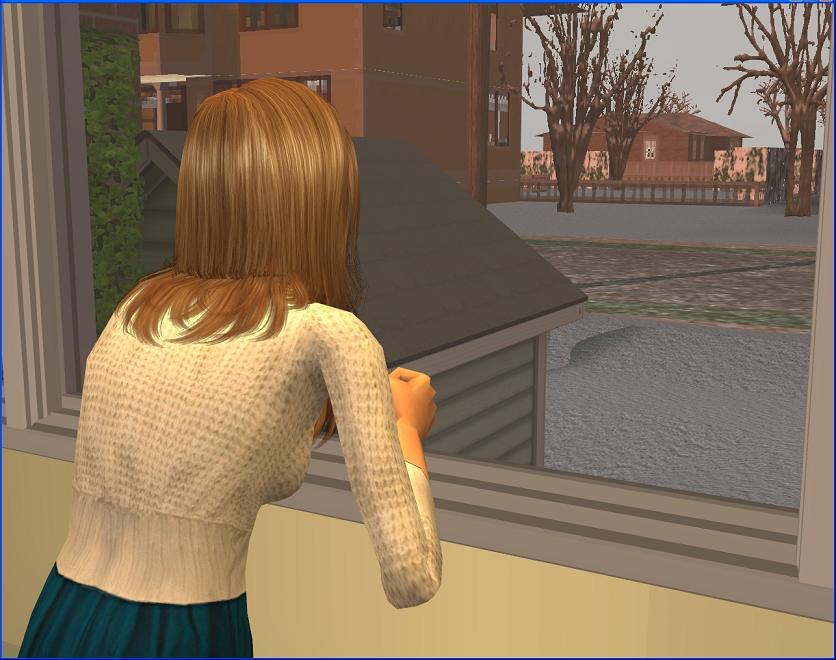 I think winter definitely has to be my favourite season. I am just loving all the snow we're getting, even so late in the season.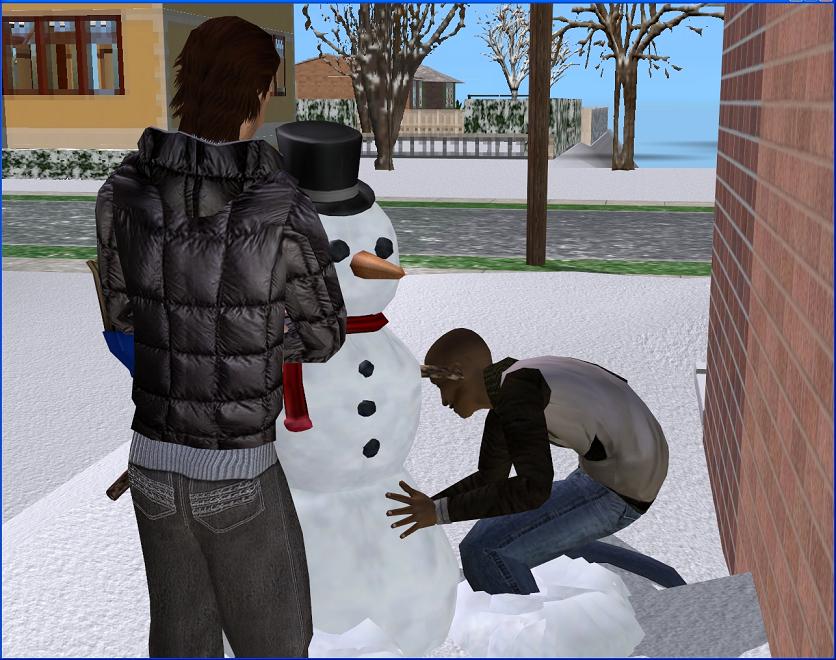 It's such a great excuse to be a kid again, even for someone who's usually a little serious, like Calvin.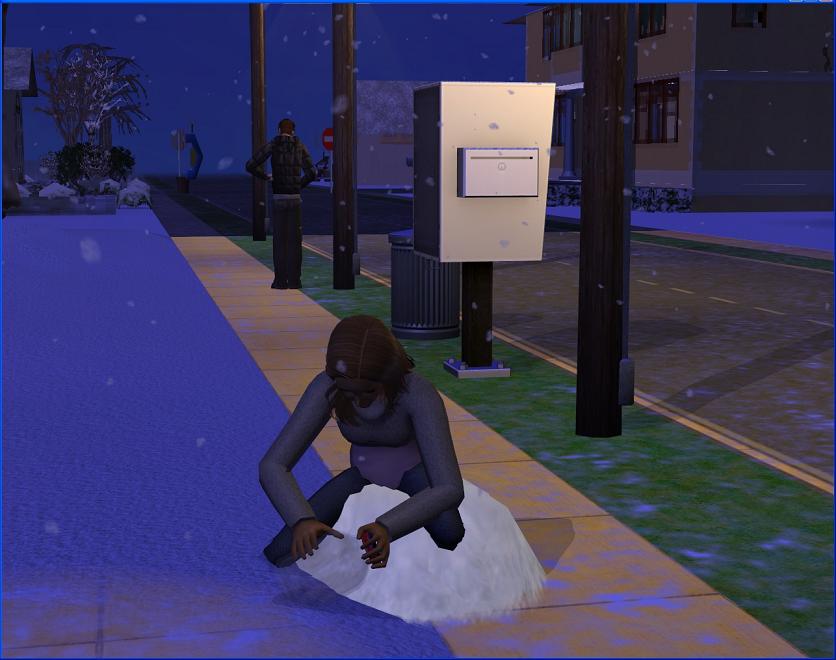 The snow makes it hard to find any decent insects but Aaron and I are still trying.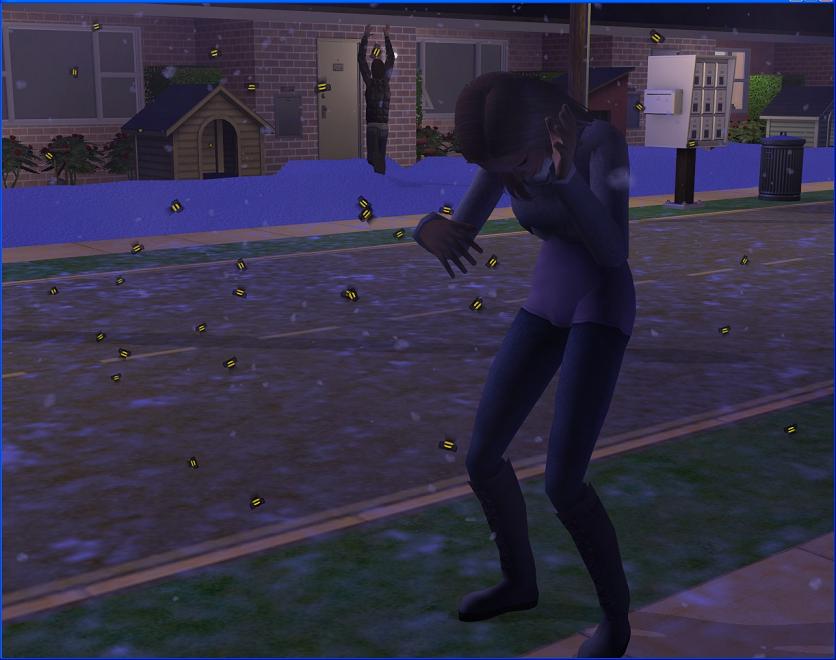 We usually end up running inside away from the bees, but that happens in the summer too.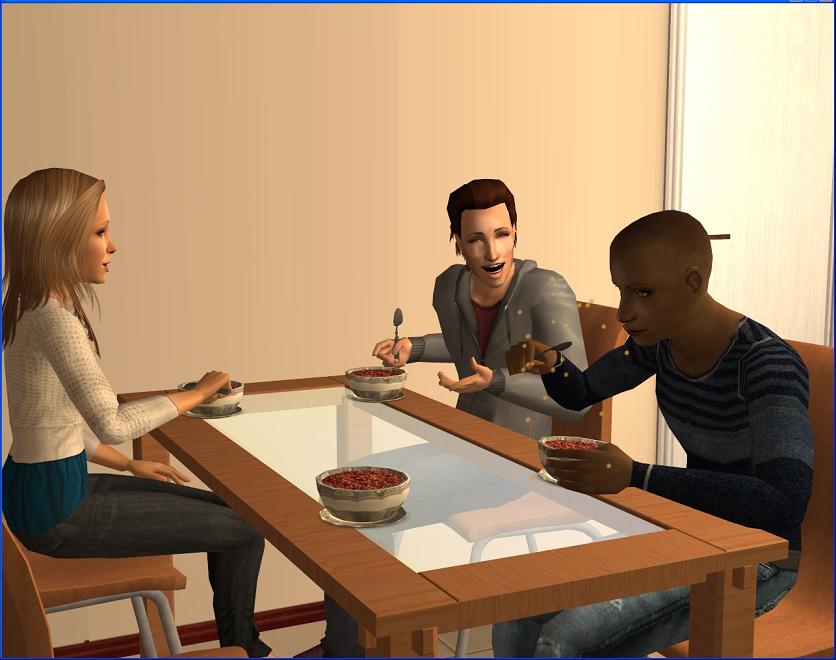 Calvin and Aaron invited me to move in with them when they graduated from college. I was so relieved to get out of my parents' house, so I accepted right away. There's no way I'd have been able to afford my own place with my pay cheque.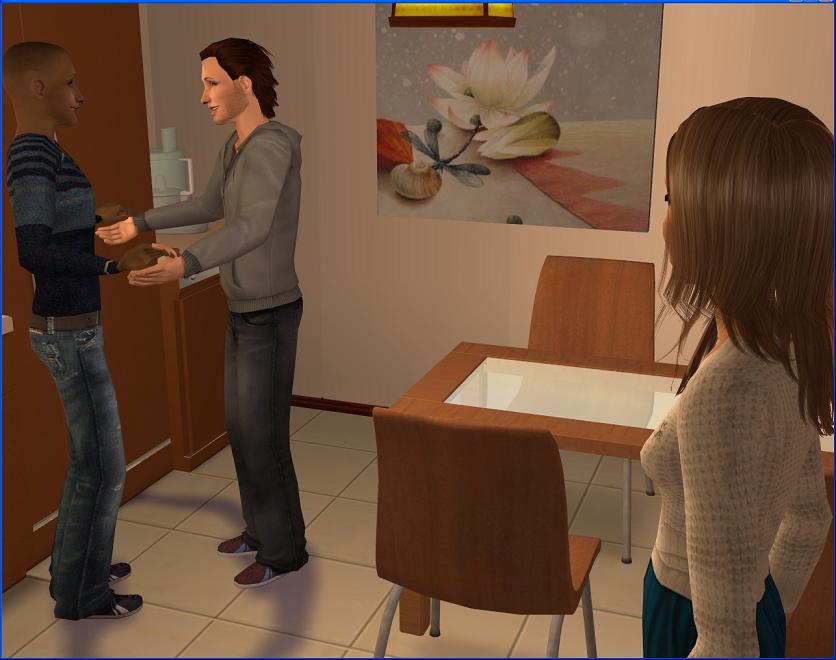 I felt a little bit like a third wheel at first, living with a couple but it's actually been pretty great. They keep most of the romantic stuff in the bedroom, so there's not really much awkwardness.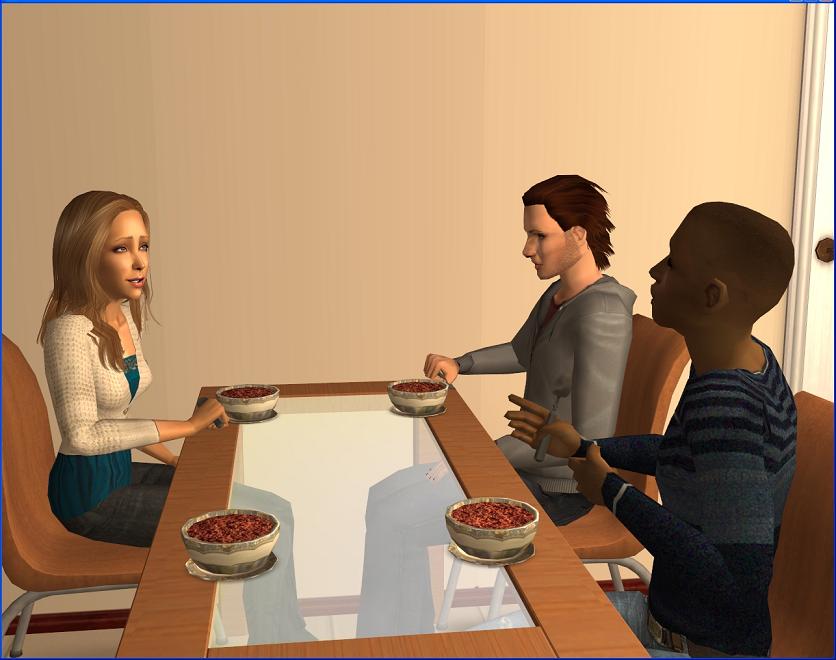 It's almost like living with
Mu
m
again, with Calvin around. Aaron and I are both fairly hopeless in the kitchen but Calvin is an awesome cook.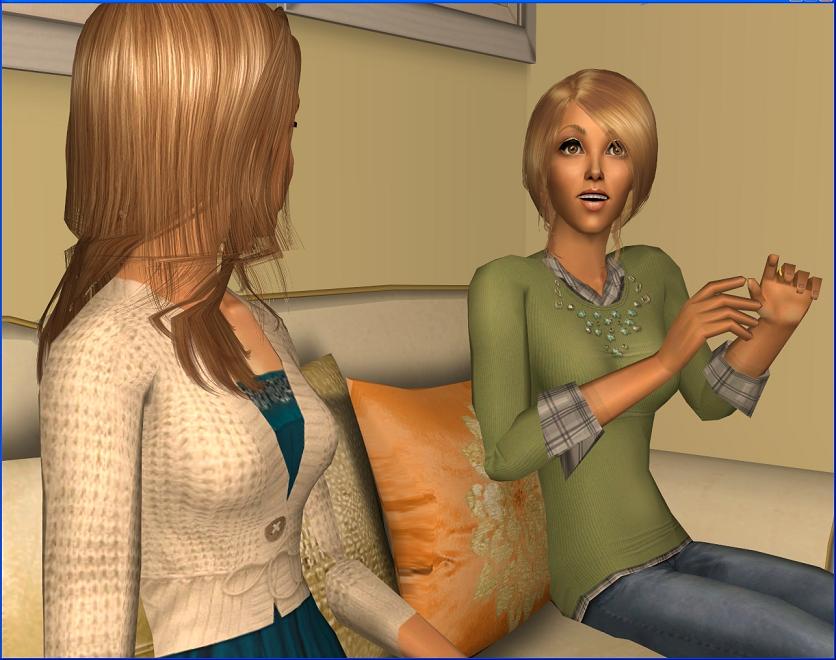 My sister Lia lives right next door with
Gordon
and my nieces. It's nice having her so close again. We haven't lived so near each other since before Lia left for college.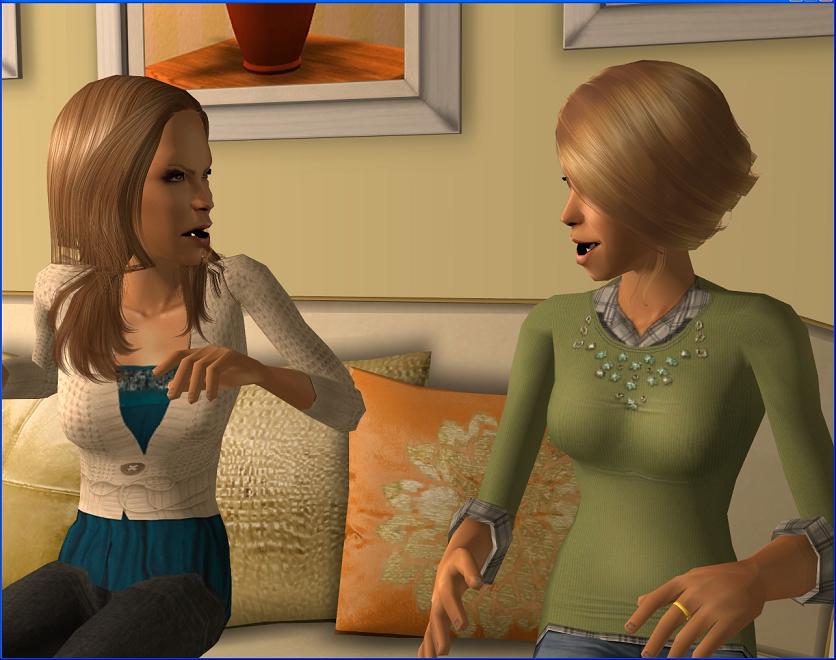 Normally, we get along but Lia gets a little maternal on me on occasion, which drives me nuts. I'm 23, I'm old enough to take care of myself now!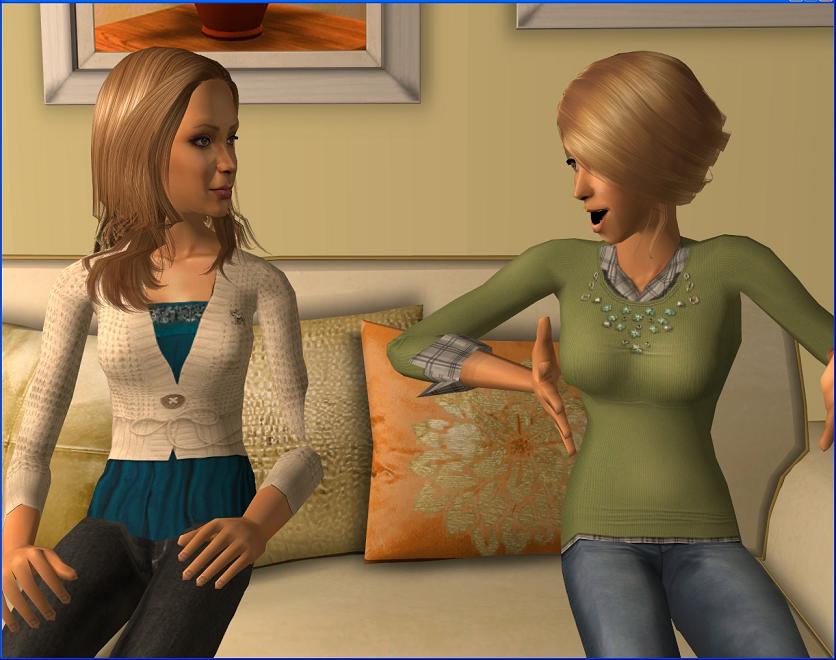 I try not to get too mad at her, because I know she just worries about me. And I like having her visit, especially when she brings
Georgina
and
Annabel
with her. I love being able to see my nieces so often.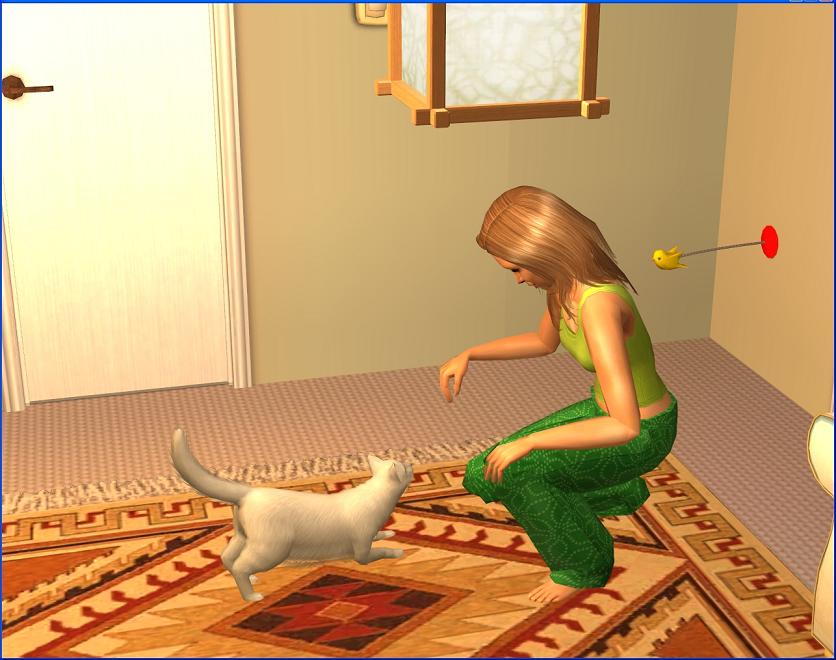 Not that I'm ready for my own babies any time soon! I'm content to take care of our cat. Aaron was the one who bought Ulysses so it's kind of his cat. But I used to work nights up until a few months ago, so Ulysses and I sort of bonded. He was good company for me.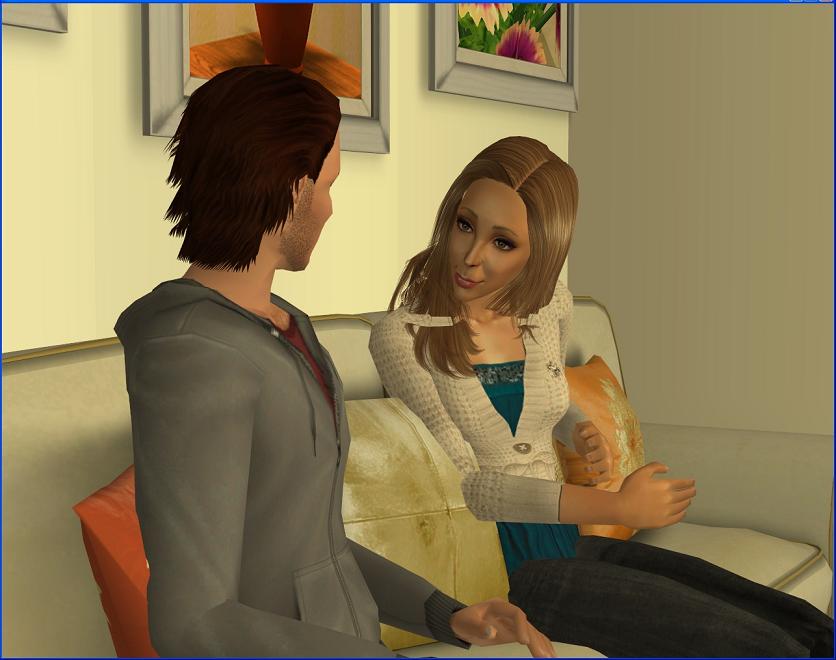 I keep telling Aaron we should breed Ulysses so we can have kittens. How cute would that be?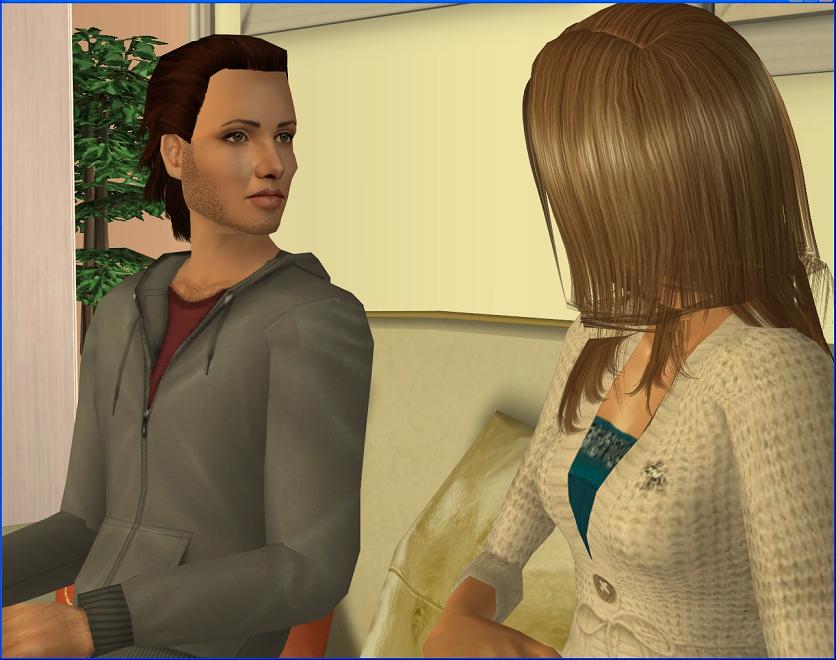 Aaron thinks I'm crazy and he's probably right. I know. We don't have room for kittens. I still want some though.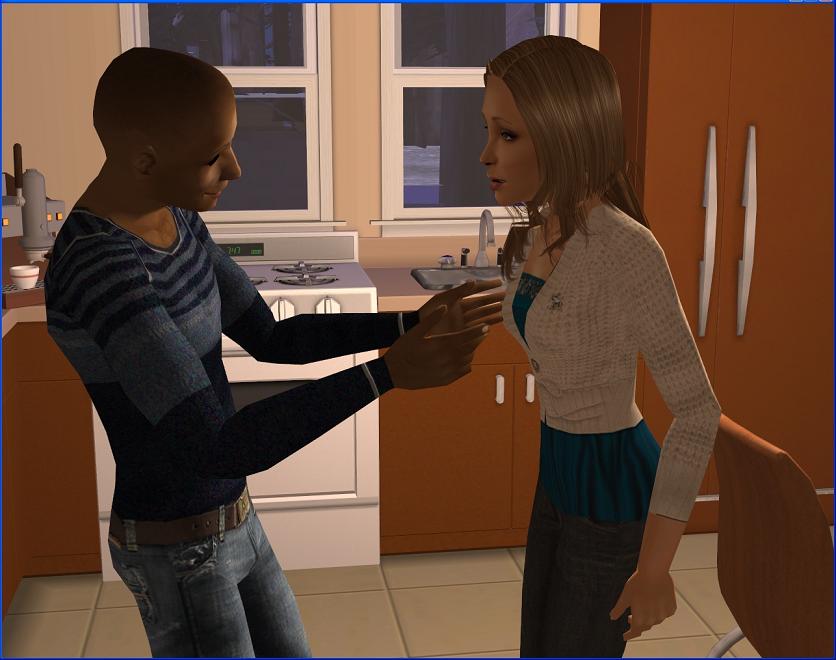 On the guy front, things aren't exactly exciting. Calvin keeps telling me I should be getting out there and meeting people. I guess I should but I just haven't really felt like it.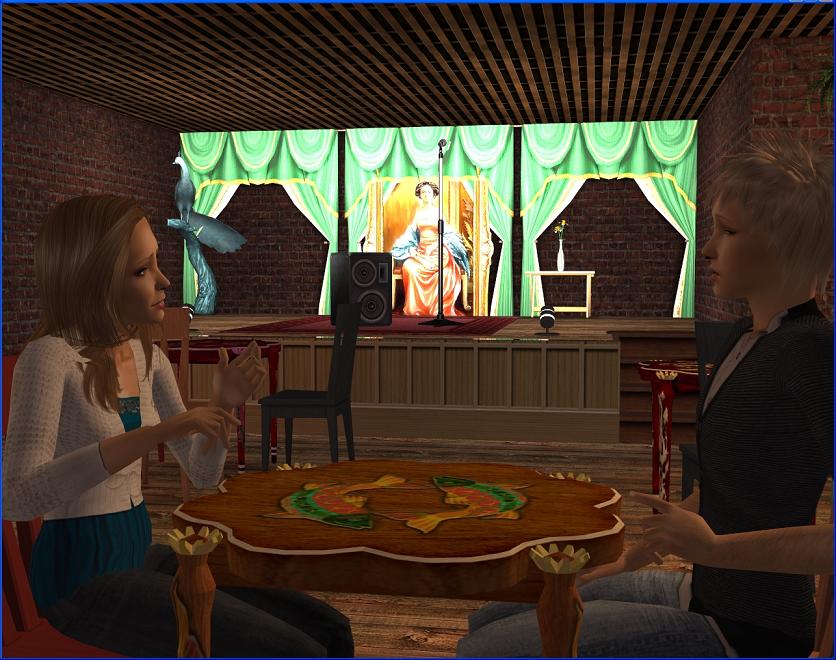 It's not like I haven't tried to make myself interested. I thought maybe something might happen with Conrad, a guy I met at work. I know Mum was hoping something would. But I just don't really feel anything for him. He's a friend, nothing more.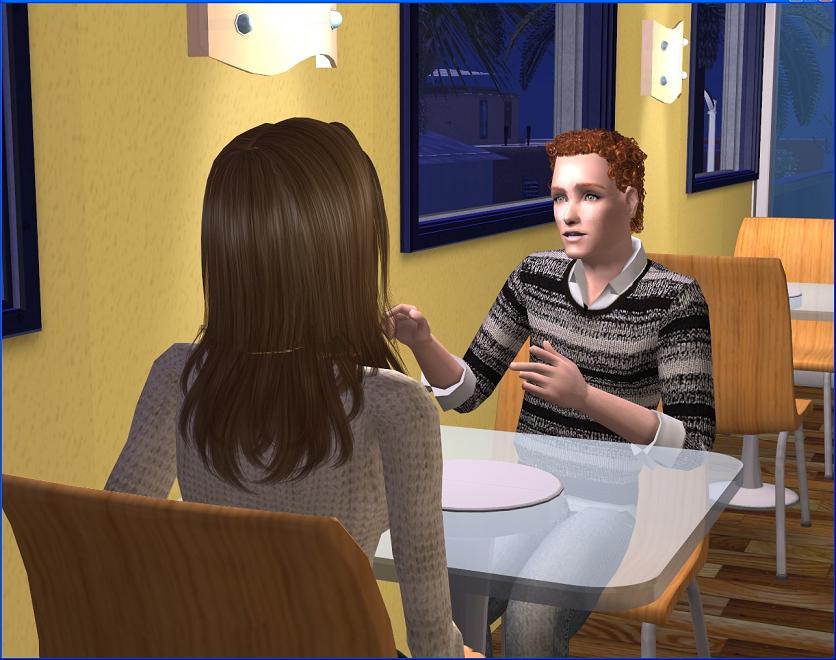 At Calvin's urging, I said yes when Louis asked me out and we went and had dinner together.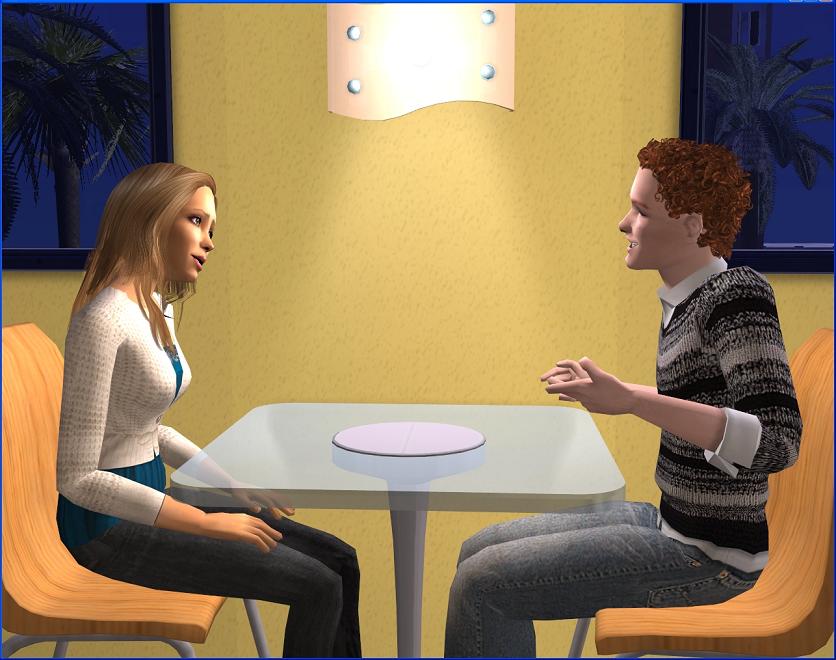 Louis was sweet, cute, funny and smart but again, there just wasn't a spark there.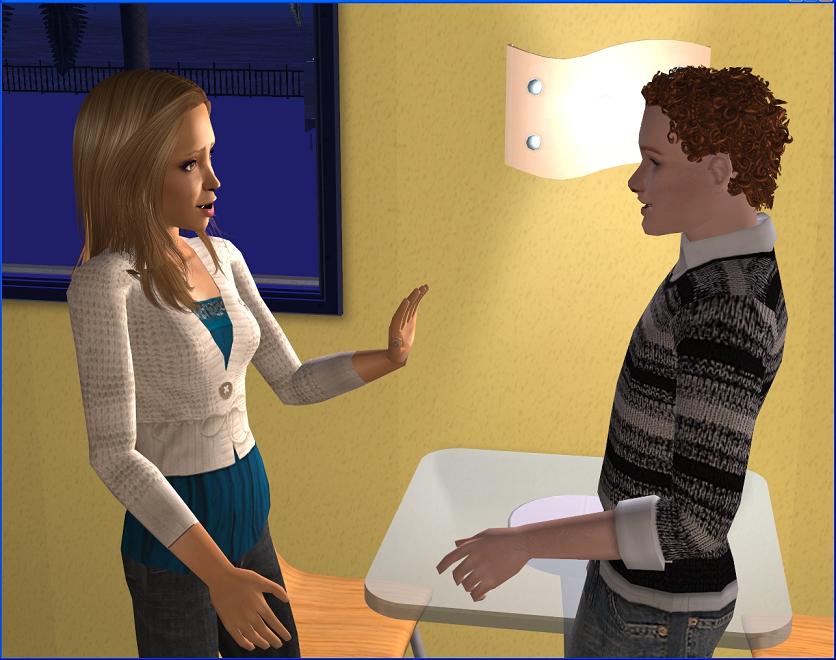 At least on my end, anyway. Louis clearly wanted to take things further after dinner and I had to quickly head him off. He seemed a little surprised.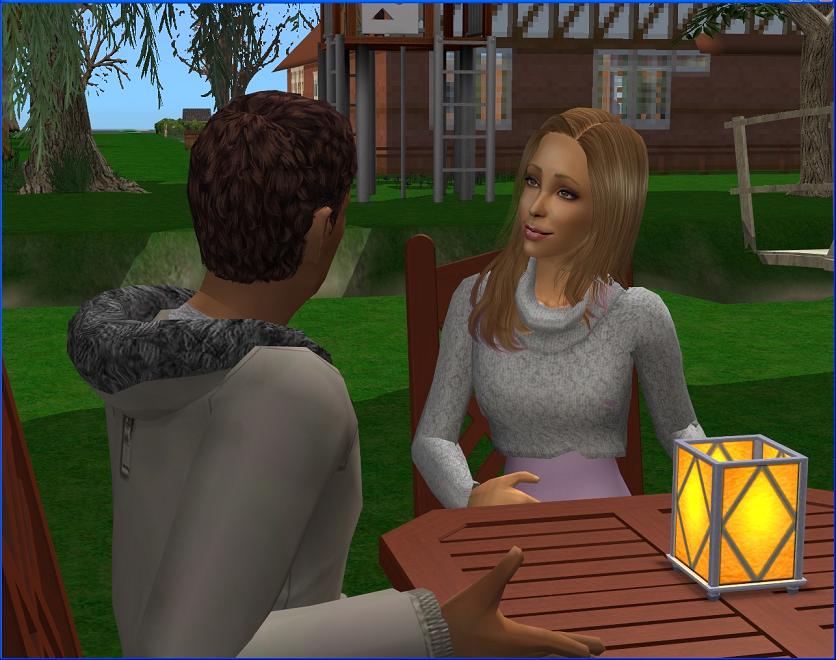 It would probably help if I'd stop comparing every guy to Nick but I can't help it. Deep down, I still have feelings for him, even though I know we're not right for each other as a couple.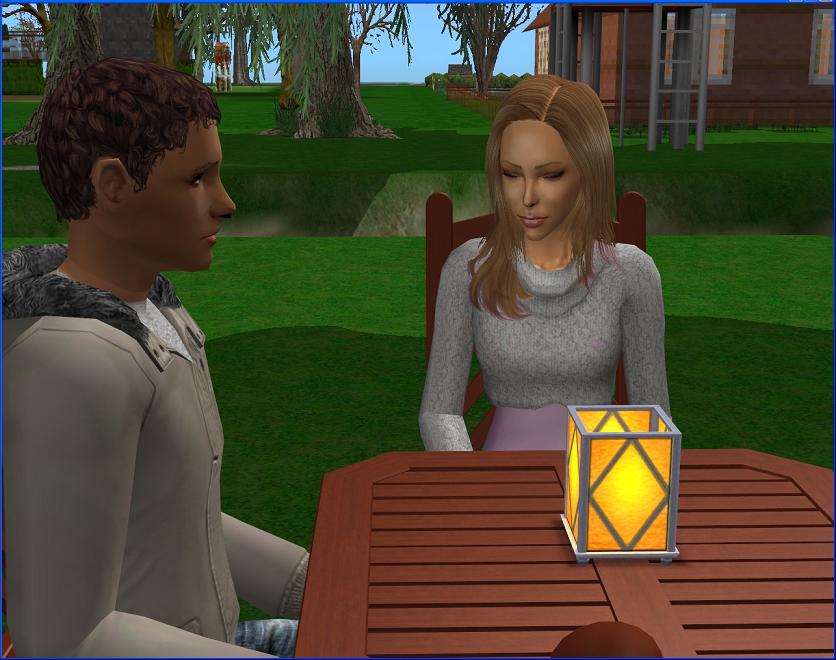 It's just hard to remind myself of that sometimes but I have to.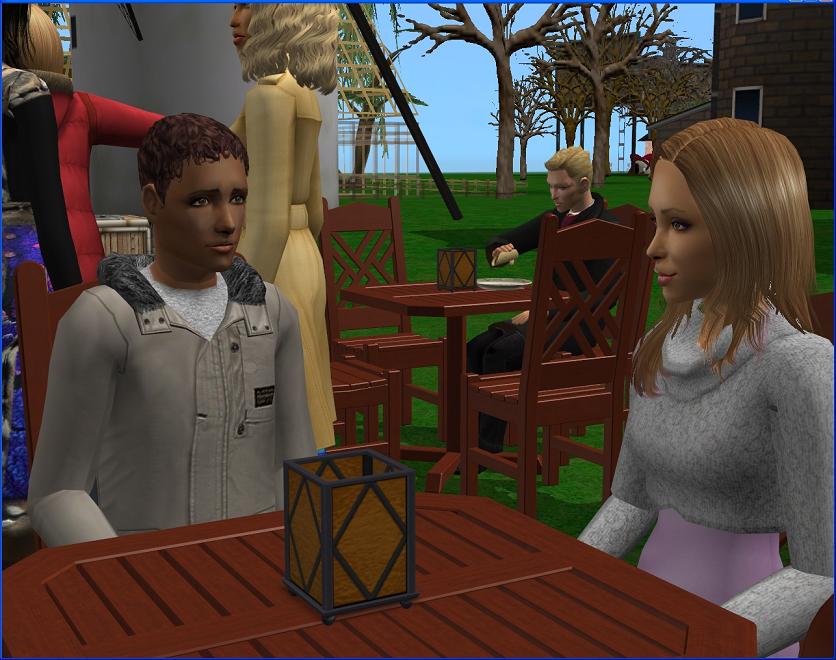 I'm really just trying to be there for Nick as a friend right now. He's been really quiet lately and has been so down since he broke up with
Adrienne
.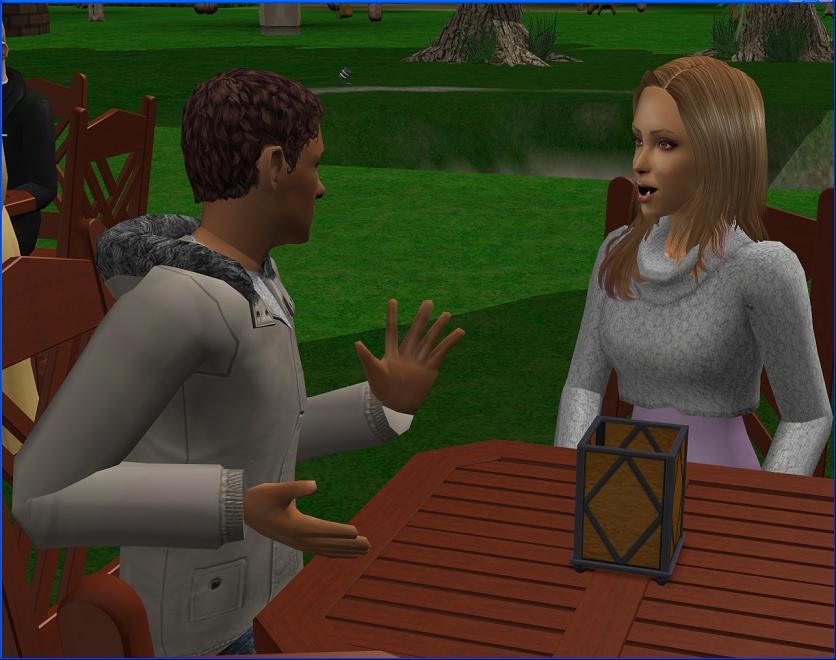 They weren't together that long but finding out she cheated on him
and
that she was pregnant was a lot for Nick to take in. It makes me so angry every time he talks about it. Nick's a good guy; he doesn't deserve to be treated like that.
Nick's too nice for his own good sometimes. Nobody, Nick included, really thinks this baby is his. But lately, he's been saying that a part of him wishes it was. I know what he's thinking. If it was his, he'd raise it. Alone, if he had to. I know he would.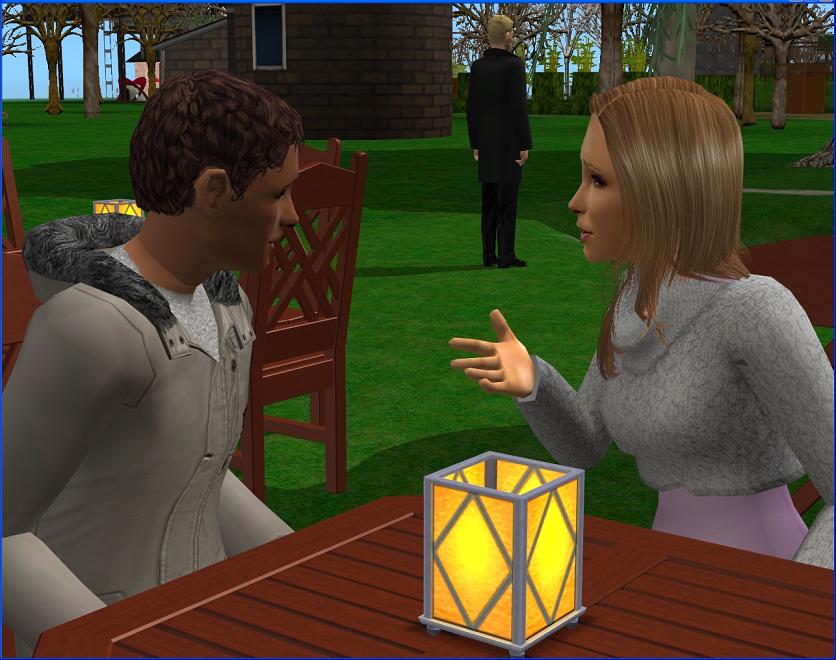 That's when I have to try to talk sense into him. Does he really want to be tied to
Adrienne
and all that sort of drama for his whole life? The baby is likely
not
his and it's better that way. Then Adrienne can be nothing more to Nick than a bad memory.
Notes:
Title is from

Keep Walking

by The Mess Hall.

Aaron and Maia both have 28/30 insects. I'm determined to get one of my Sims to collect them all! I think Wade is the closest - he has 29/30. That's as far as Raffaella ever got.

I so wanted to have a Georgina and Annabel cameo but there's something weird happening with my apartments. If I have my Sims knock on the door of their neighbour's place, the door opens but the furniture doesn't appear like normal. All the rooms are empty. So I couldn't have Maia visit Lia and I couldn't figure out a way to get the twins over to Maia's place either. Disappointing.

Maia has the most persistent want for a kitten that I've ever seen. I rarely lock that, because I don't breed my Sims' pets all that often and usually it rolls away, especially if they already have a pet. But not Maia. She rolls up the want for a kitten every single morning!

Maia still hasn't rolled a single romantic want, generic or specific. It's crazy. She's Popularity/

Pleasure

! Pleasure Sims are usually nuts for dates. Anyway, I've got plans for Maia but I'm not going to force her to date anyone if she doesn't want to. She's still very young. She is still in love with Nick though. That red heart seems to take a while to go away. Nick had a red heart for Josie the whole time he was with Maia. I just noticed today that it had disappeared at some point.

Just when I think Nick can't get any cuter...he currently has the wants to Fall in Love and Have a Baby, which I decided to interpret as him wishing Adrienne's baby was his, as much as he knows he's not really ready for fatherhood. And as much as being tied to Adrienne forever would be bad news for him. Poor Nick.