Round 27: Autumn 2025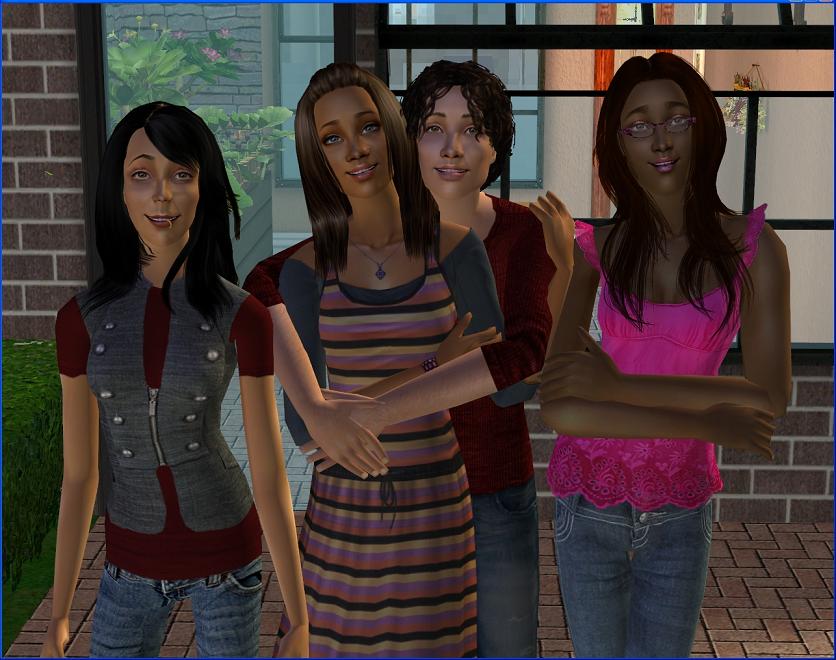 Narrated by Matilda Jacobson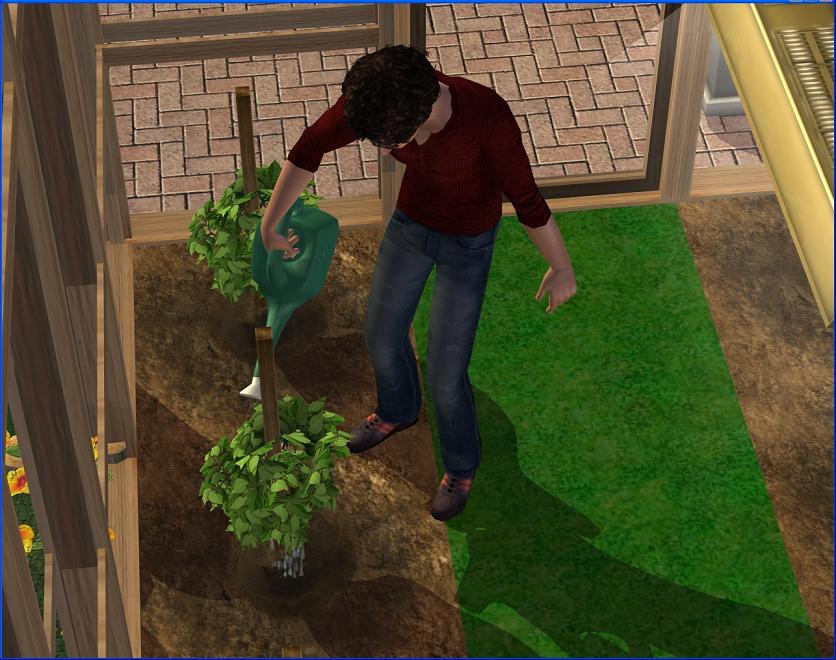 We're all in a new dorm this year, because our old dorm closed down, to be replaced with an even better one. Apparently. This new one is pretty great though. Ethan is totally loving the greenhouse.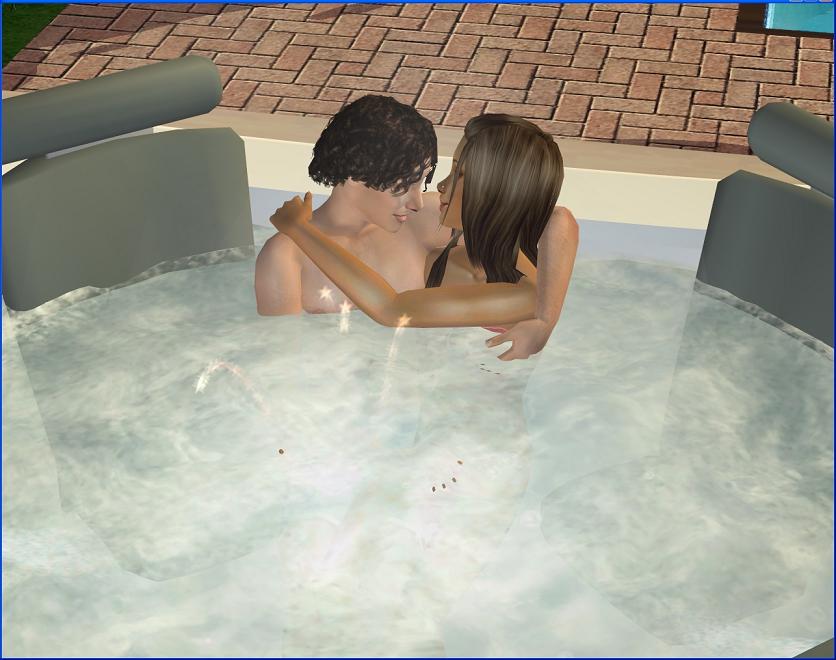 And we both love the hot tub.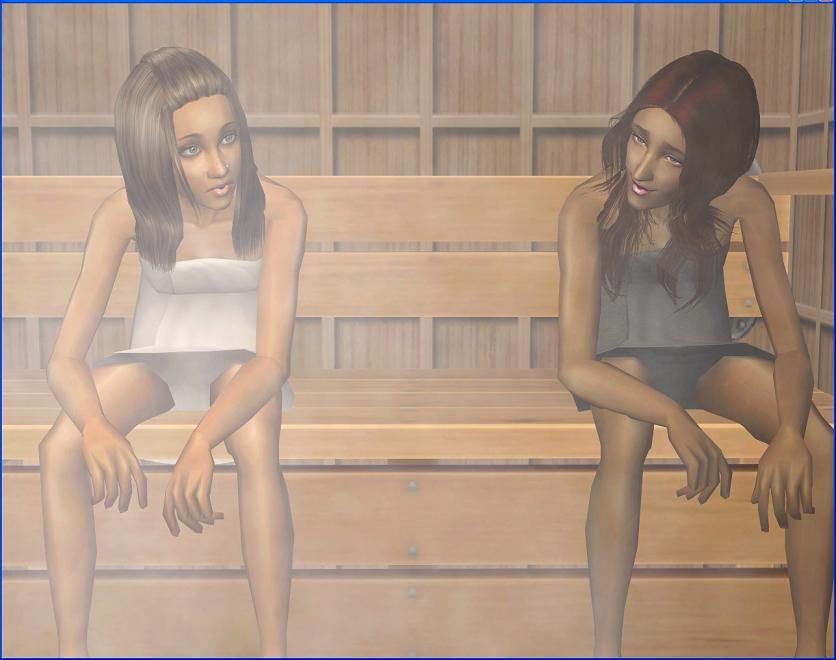 My best friend Adrienne is on campus with me this year, another reason I'm really excited about my sophomore year. That and the sauna. Unless they're building this new dorm with a sauna, I don't see how it can compete with this one!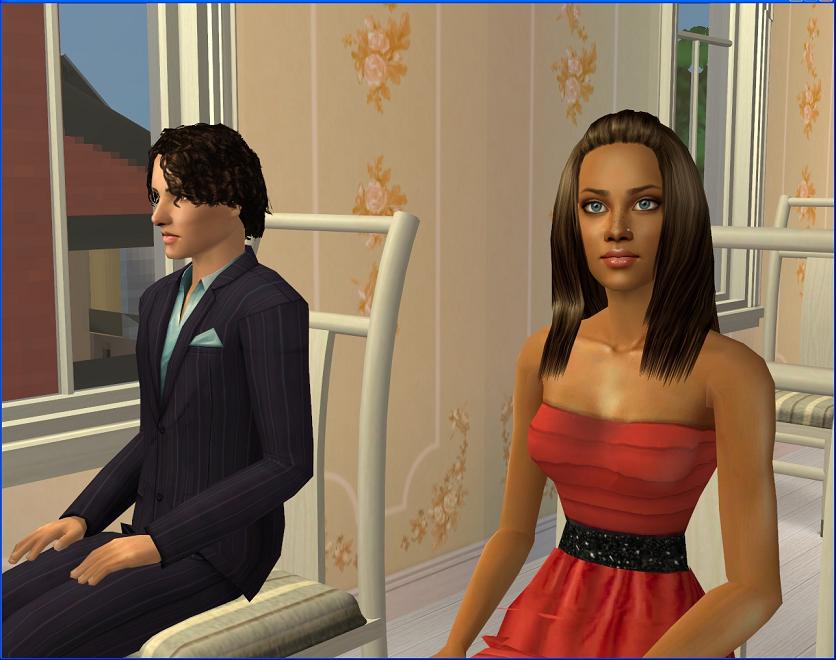 The beginning of the semester didn't stay so awesome though. My dad called to invite me back home to attend his wedding to that skank Virginia.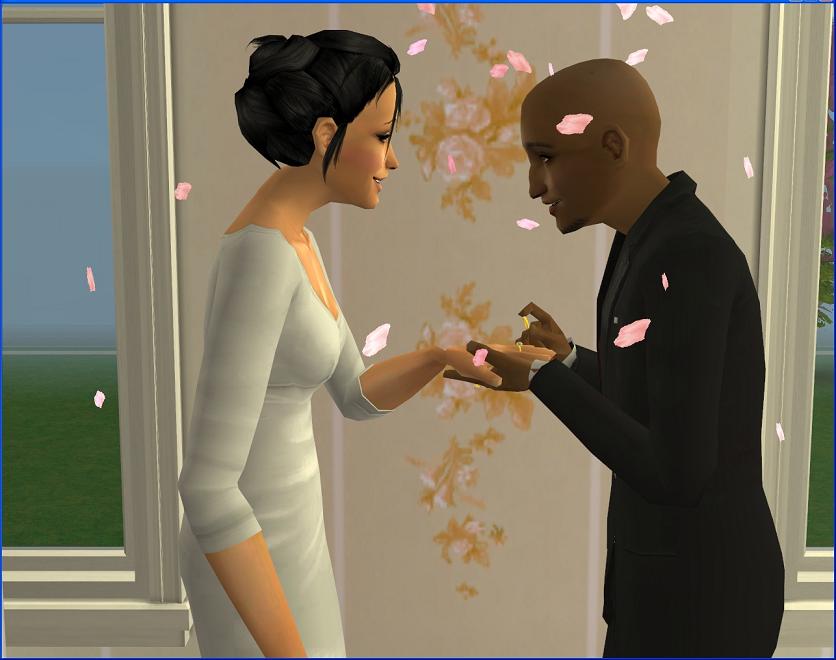 I mean, I'm glad he's happy, really. But I hate that Virginia is now my stepmother and I'm supposed to consider her family.
Of course, I had to clap and smile at the end, like I was
really
happy about the whole thing but I was gritting my teeth.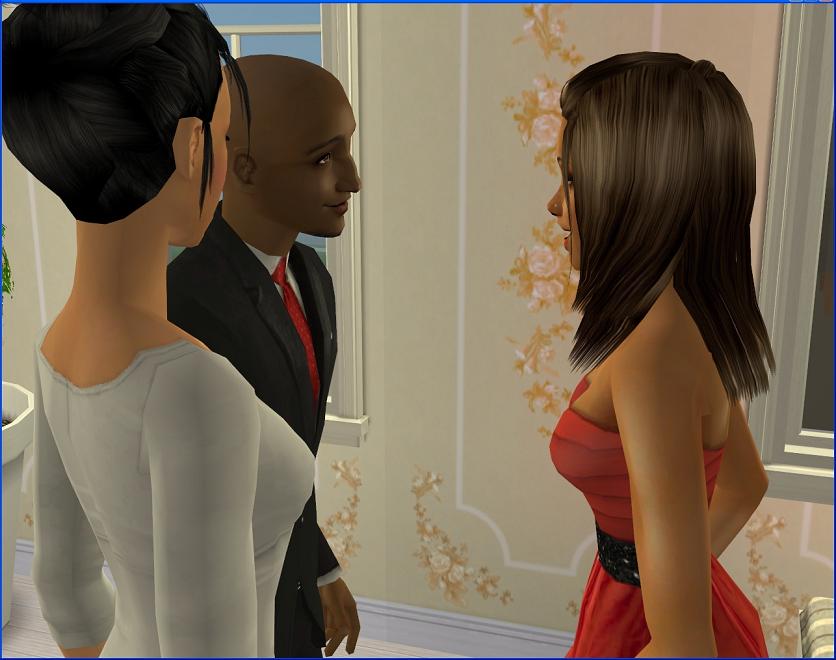 I'm just not the type to make a scene, so I don't even know if Dad knows how much I dislike Virginia. I think I hide it pretty well.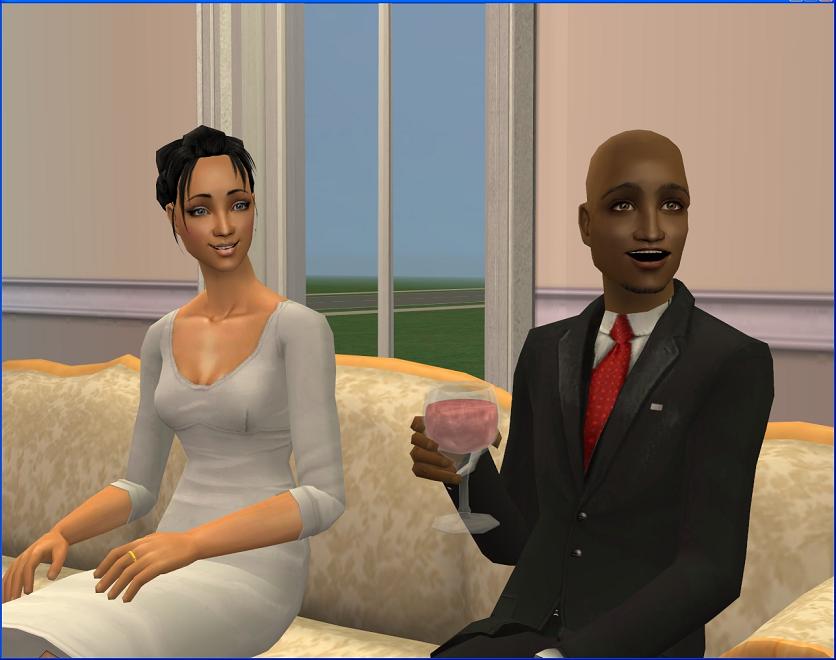 The wedding was really small, so instead of a big reception, we just had drinks in a small dining area at the town hall.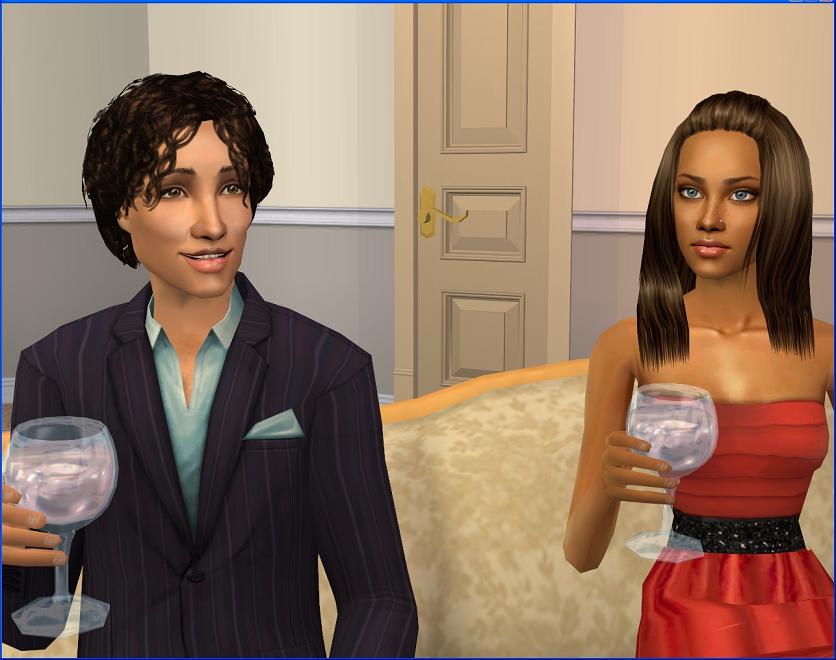 I definitely did not find it as easy to hide my reaction to my dad's next bit of news; Virginia is pregnant.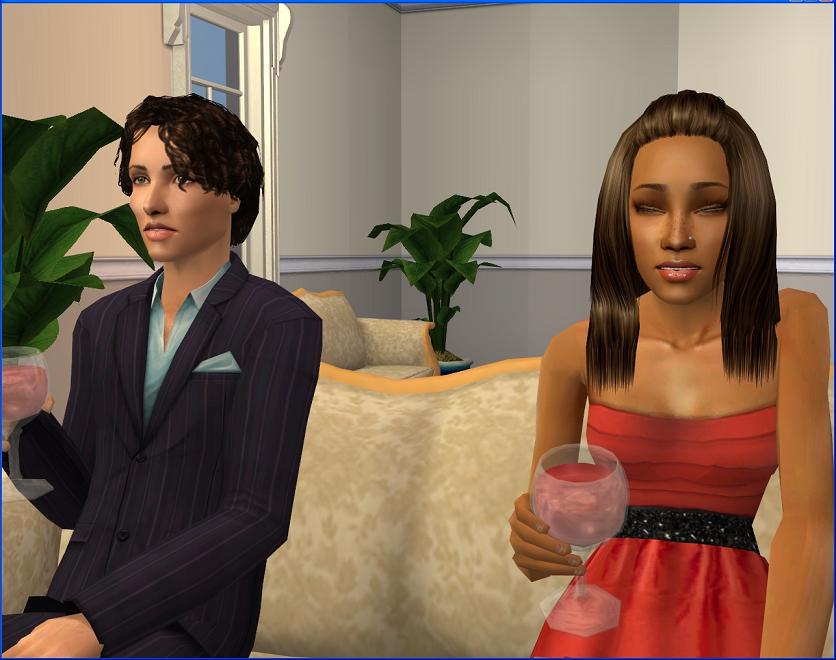 It was just so what I
didn't
want to hear! She's due next summer. So I guess after 20 years of being an only child, I'll have a sibling. I used to wish I had a sister when I was younger but I kind of like being an only child now.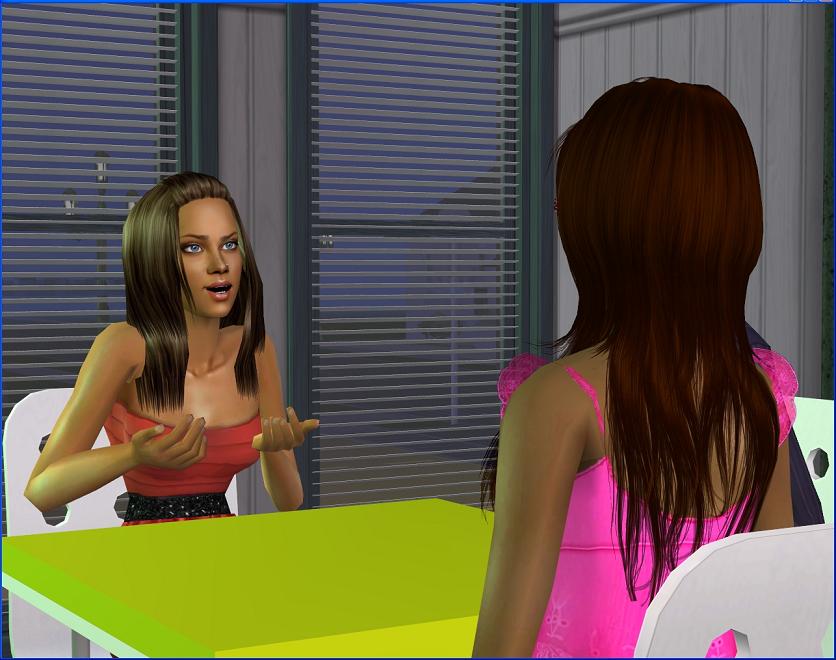 When Ethan and I got back to campus that night, I just let loose. I'd been bottling it up all day and I just had to rant. I actually feel a little better about it now, though I'm still not thrilled.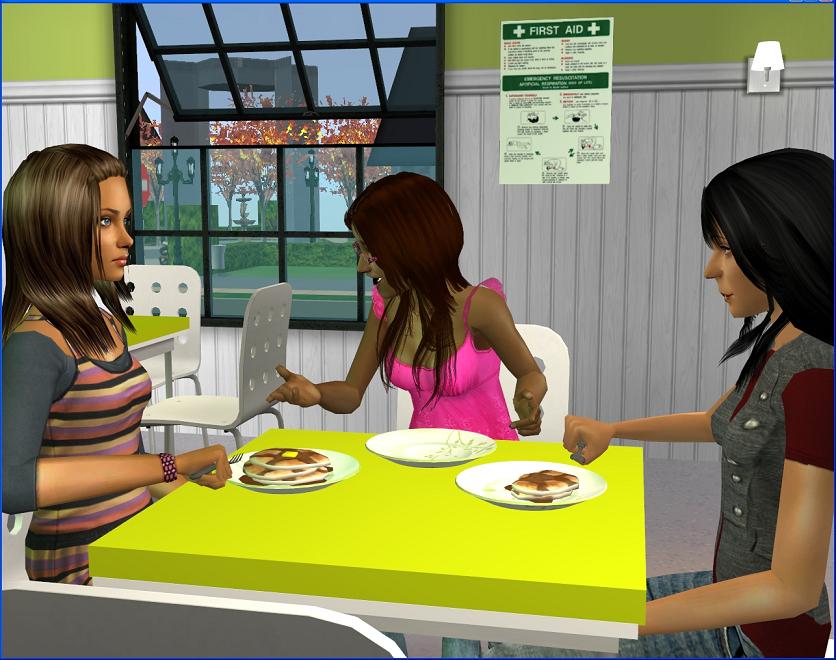 There's still a lot of awkwardness between Sarah and me that I'd like to get past. I
know
she's not shy but she just clams up every time I'm around.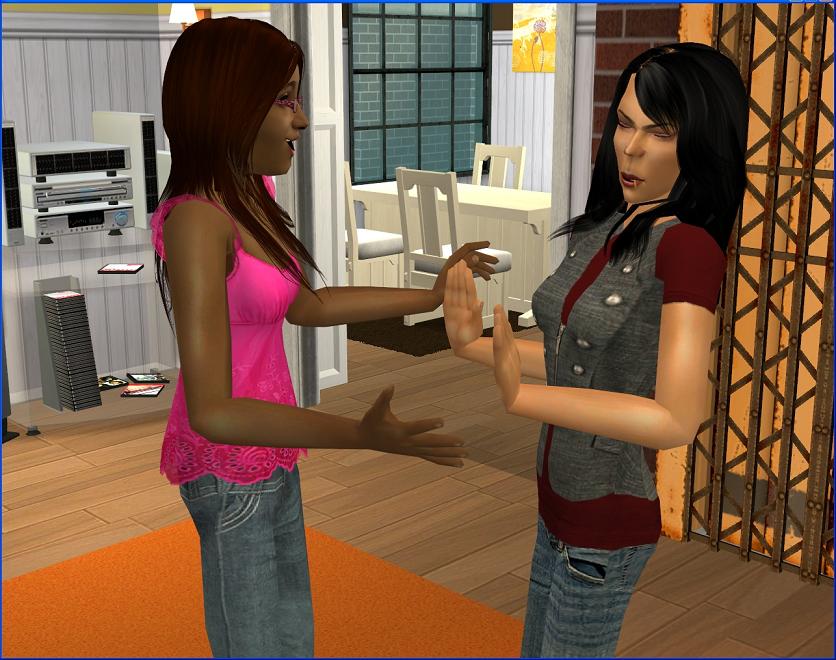 Adrienne says she's even a little weird around her. I guess she hates Adrienne by mere association with me?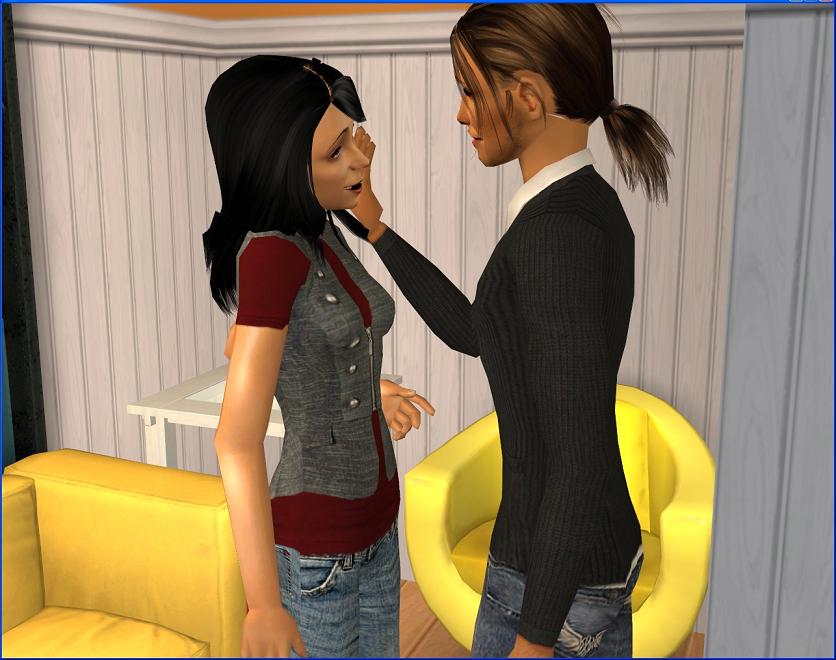 She's got this boyfriend, Marshall, who comes around every once in a while. I think she might get over Ethan if she just got rid of that Marshall tool.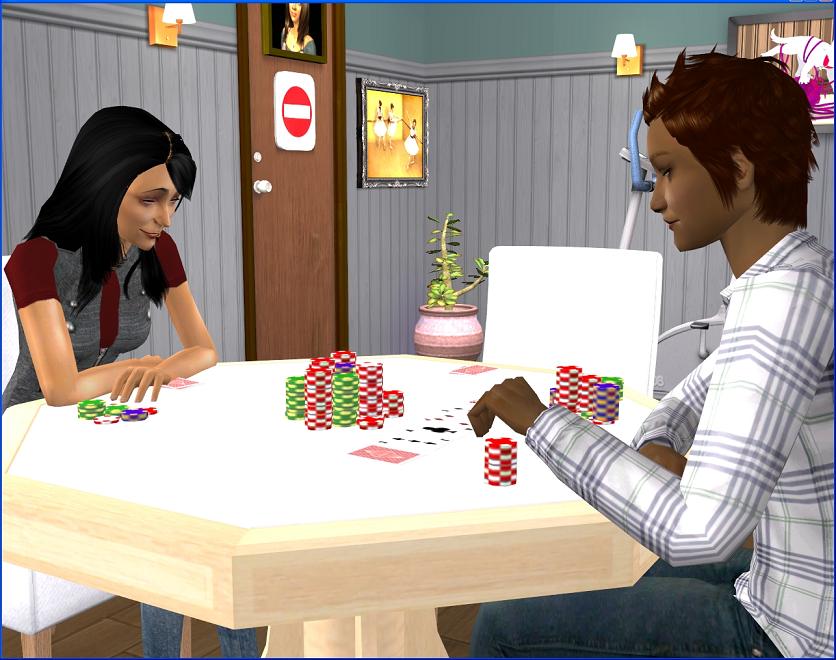 Sarah hangs out a lot with the guy who's occupying the fifth room in the building, right next to hers.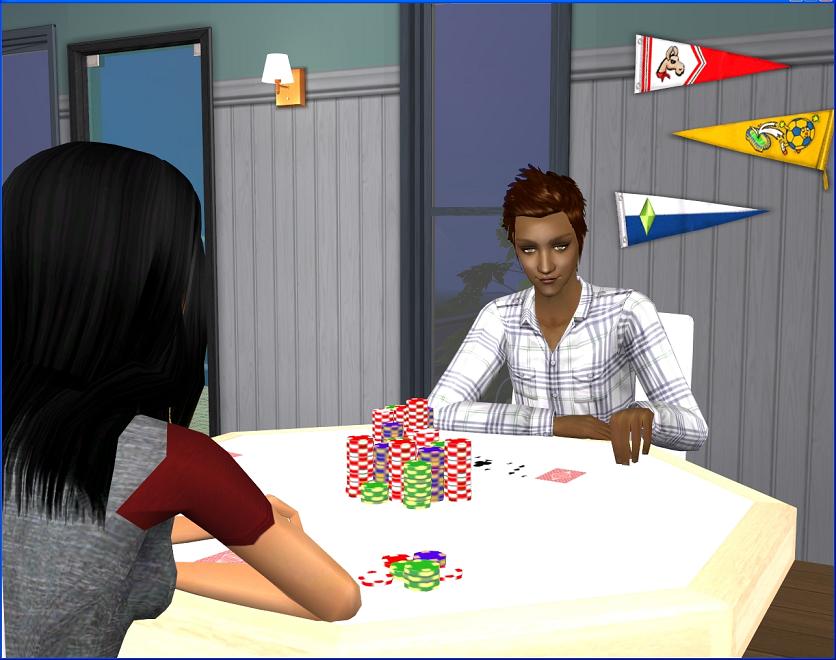 He doesn't really talk to anyone but Sarah but we've managed to find out that his name is Alasdair and he's a junior, like her.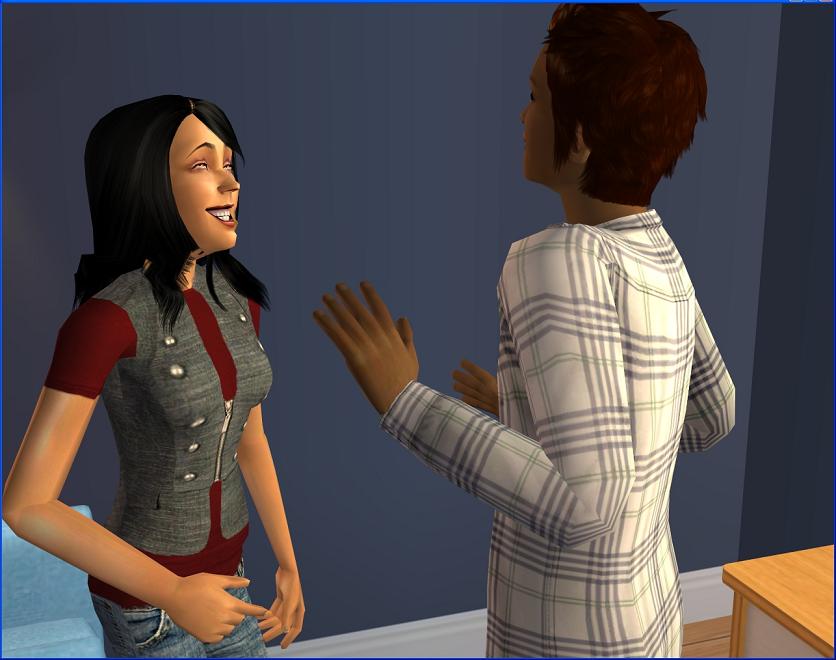 I'm hoping she falls madly in love with him and finally gets over Ethan. It's really obvious that she's still got a thing for him. Why else would she hate me so much?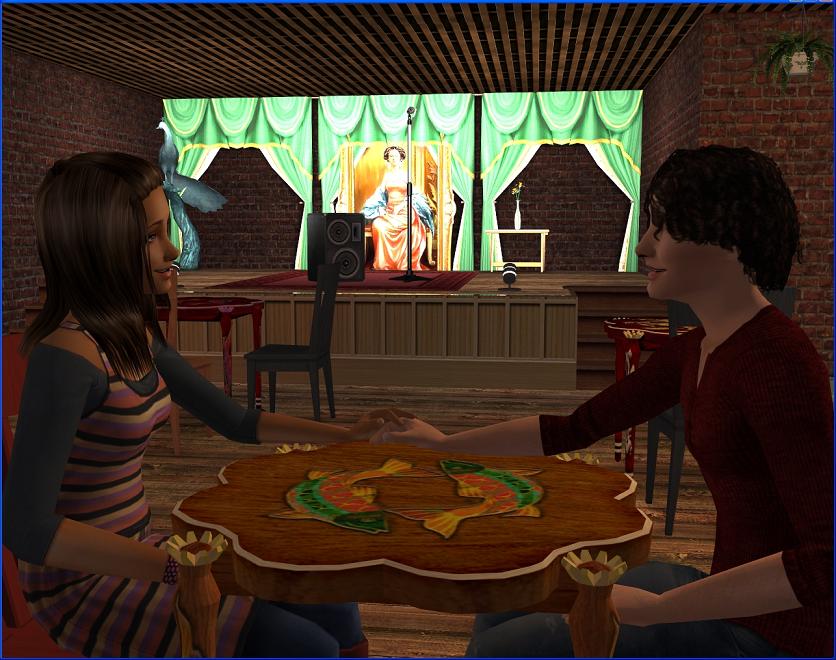 I trust Ethan though. He's not the cheating type and he's said he doesn't feel that way about Sarah any more.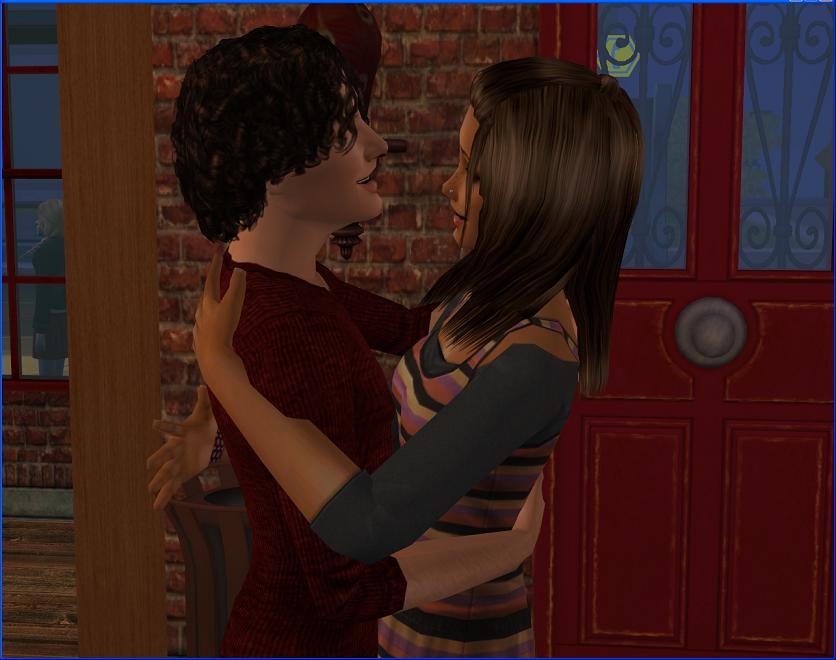 Ethan's not a huge fan of clubs and bars though, so we stick to restaurants and coffee shops when we go out.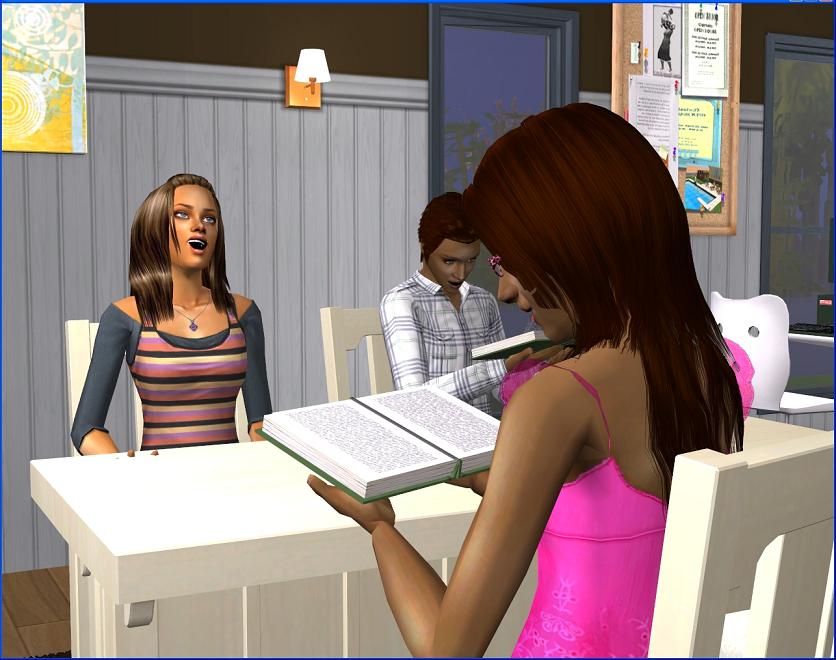 That means I have to wait for Adrienne to finish studying before I finally get to head out on the town.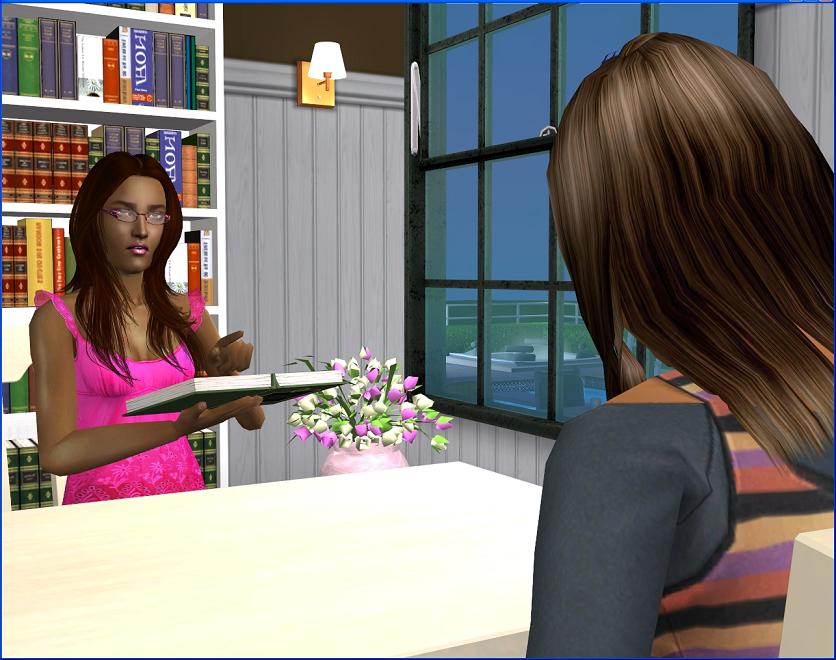 She is not particularly amused by my loud yawning. Seriously though, it's just freshman year. Freshman year is
easy
! You don't need to study
that
much!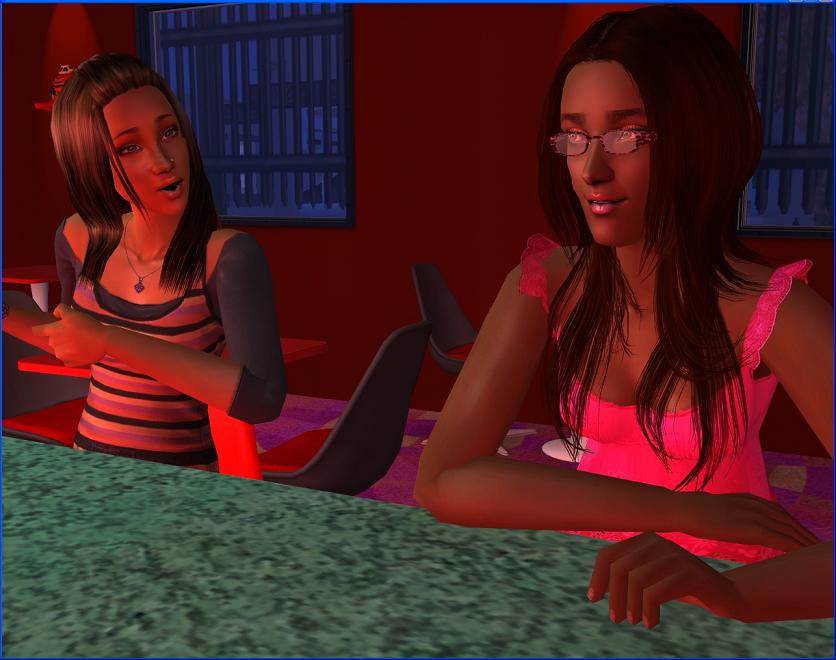 Eventually, I get her out of the dorm though. It's awesome that we can hang out at bars now without Adrienne getting kicked out!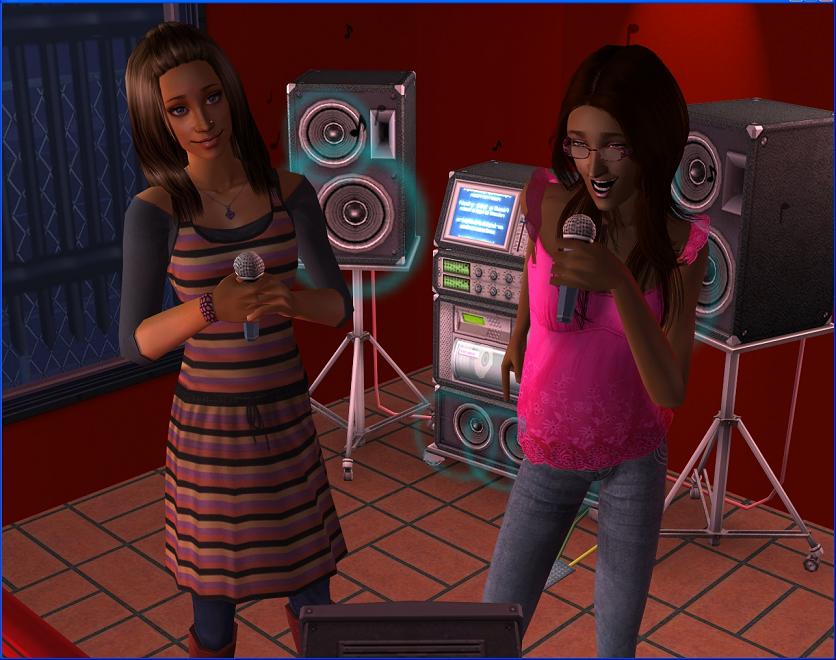 I'm a good girl though. I don't go to scope guys. I just want to have a little fun.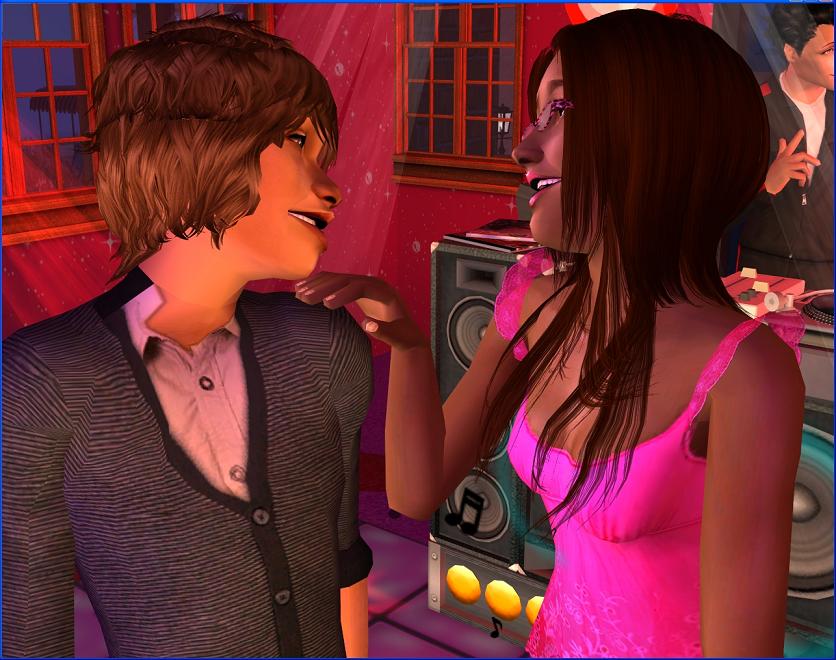 Adrienne...well, not so much. She flirts with every guy in sight.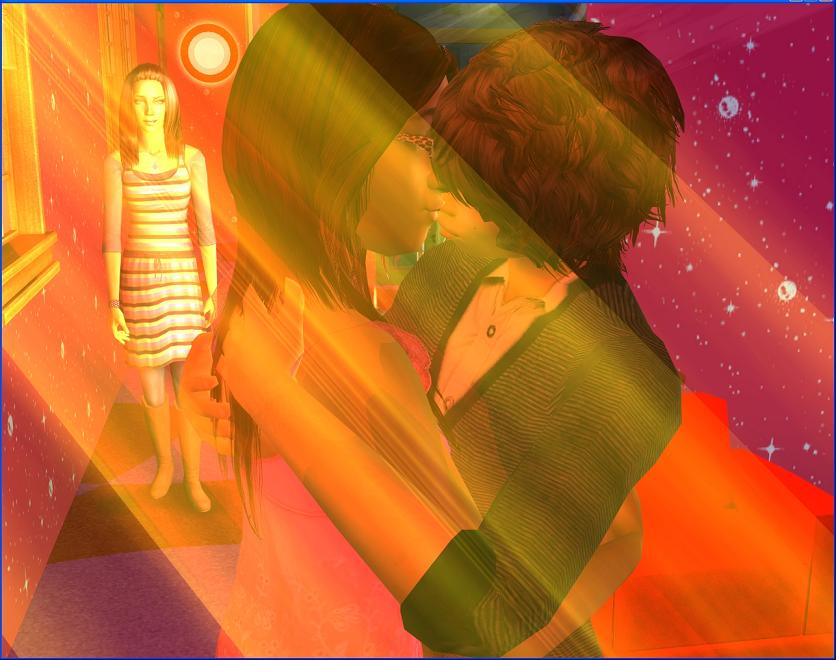 I try to drag her out of there before she goes any further but I can't watch her all the time. And I'm not her keeper, even if I could.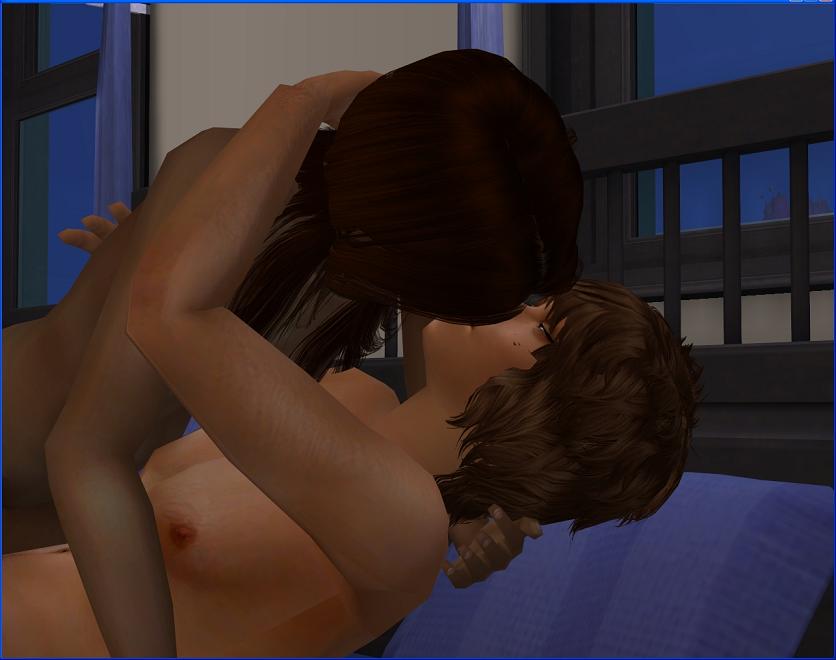 I know she's sleeping around on Nick though, because I've seen a couple of guys leaving her dorm room early in the morning.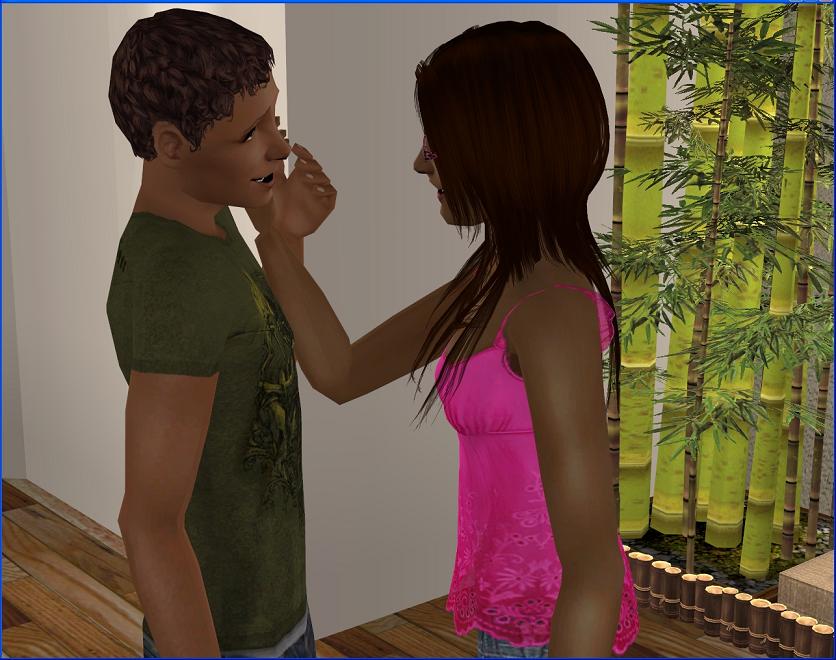 She says it's fine, because she and Nick never discussed being exclusive.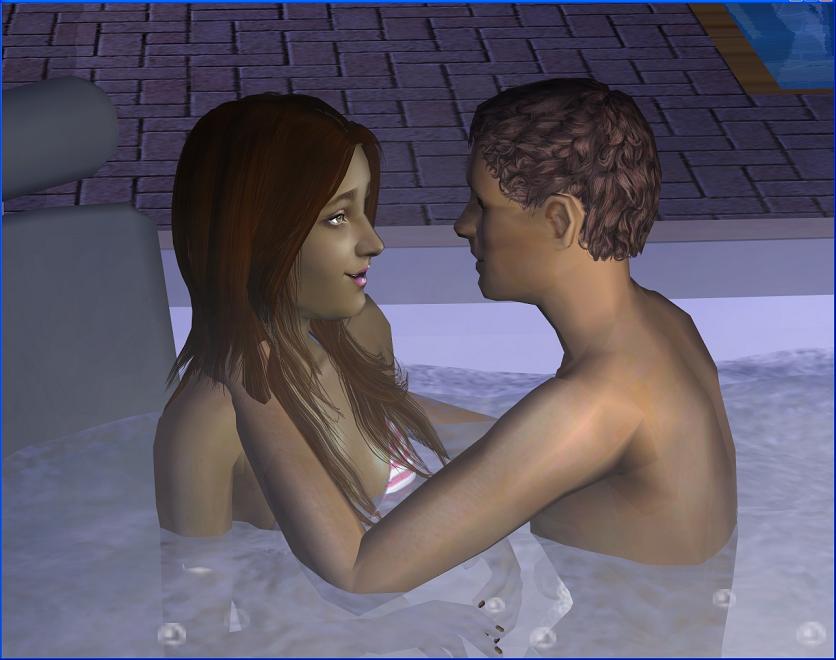 I'd bet money that Nick is assuming they're exclusive though. I kind of feel sorry for him. Adrienne's going to eat him alive.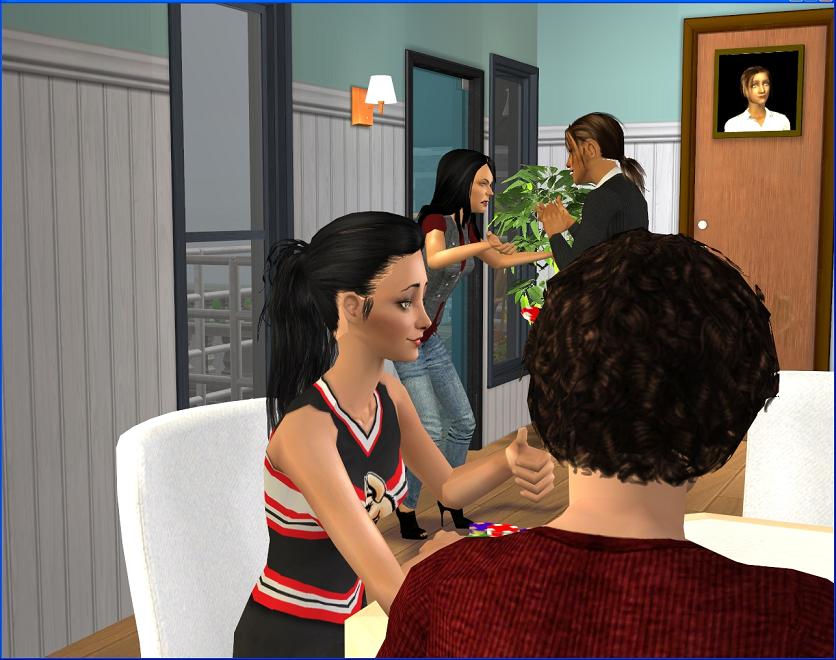 Ethan was witness to a bit of drama in the dorm. Sarah and Marshall had some kind of huge fight outside the elevator, while Ethan was playing poker.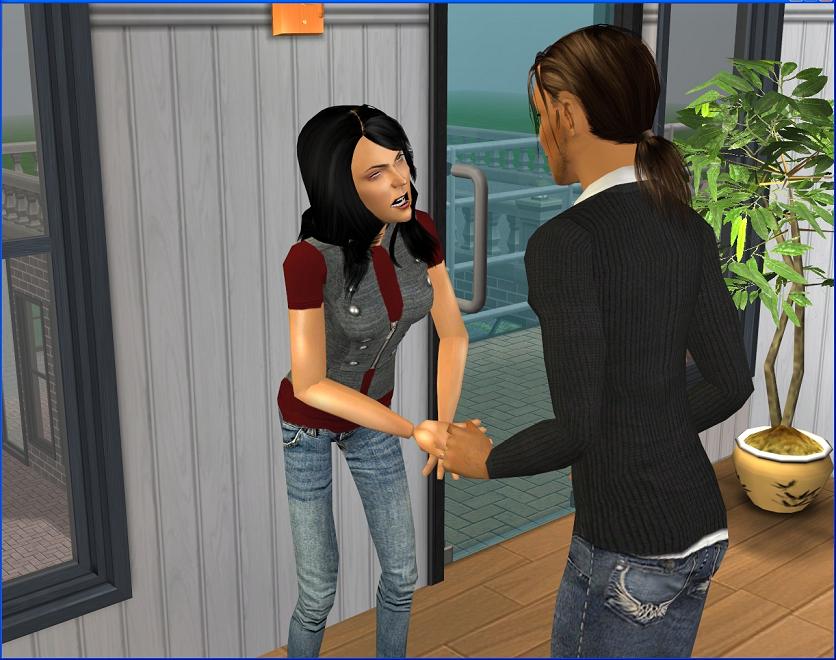 He was trying to pretend he wasn't listening so he couldn't quite hear what they were talking about but he said it was pretty clear that they broke up.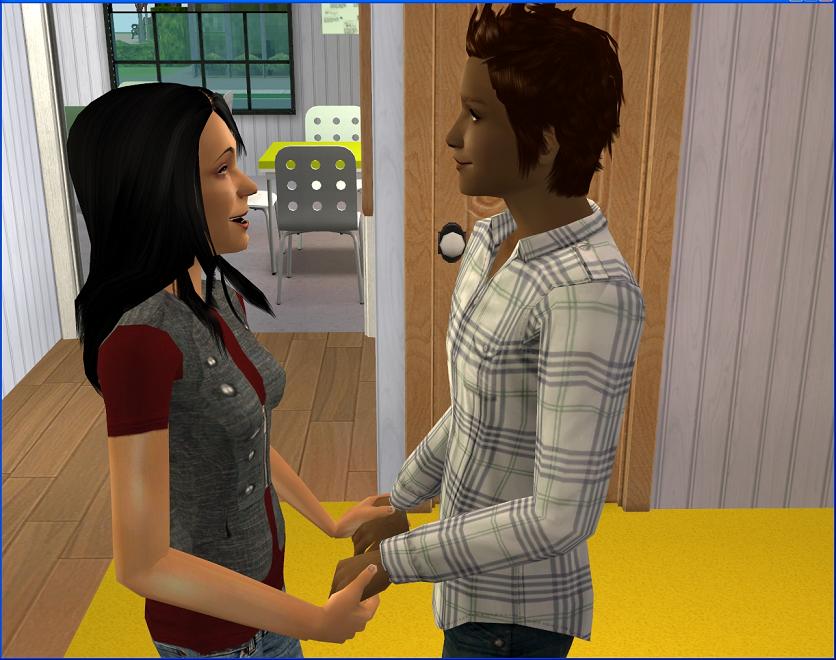 Sarah is certainly
acting
like Marshall is out of the way!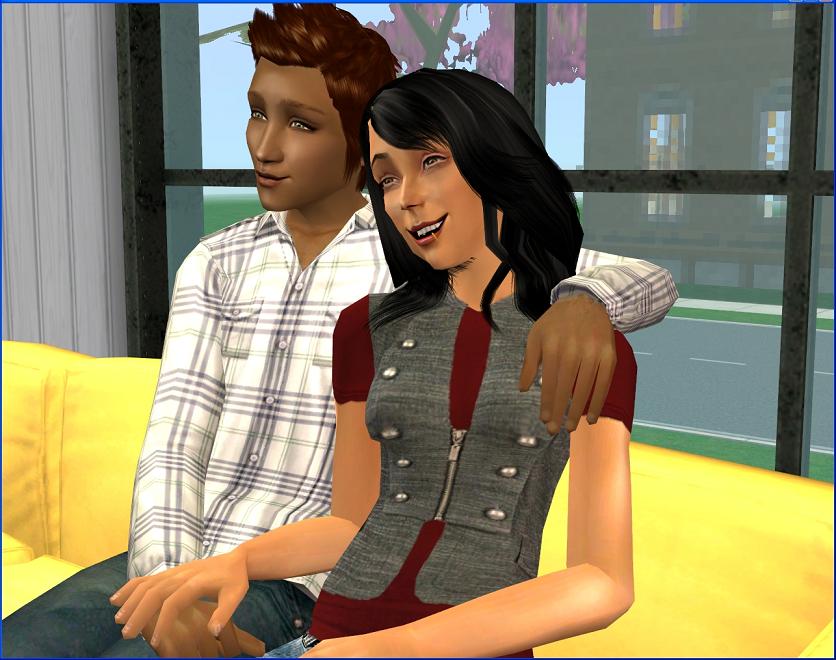 She and Alasdair are all over each all over the dorm now. Sarah seems a lot happier with him.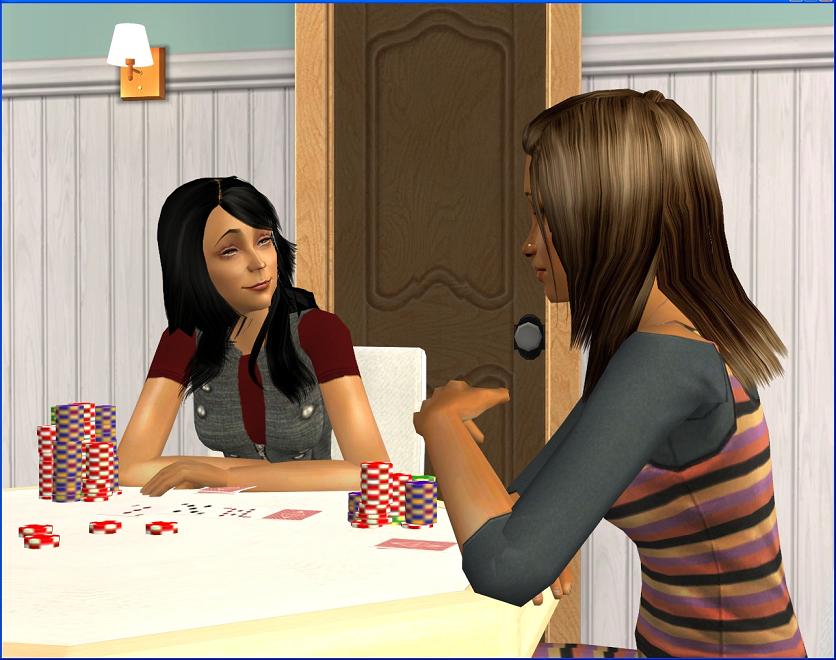 She even joined me for a game of poker recently, which she's never done before. I was a little nervous about it when she sat down but it was actually fine. I hope that's the end of the weirdness between us.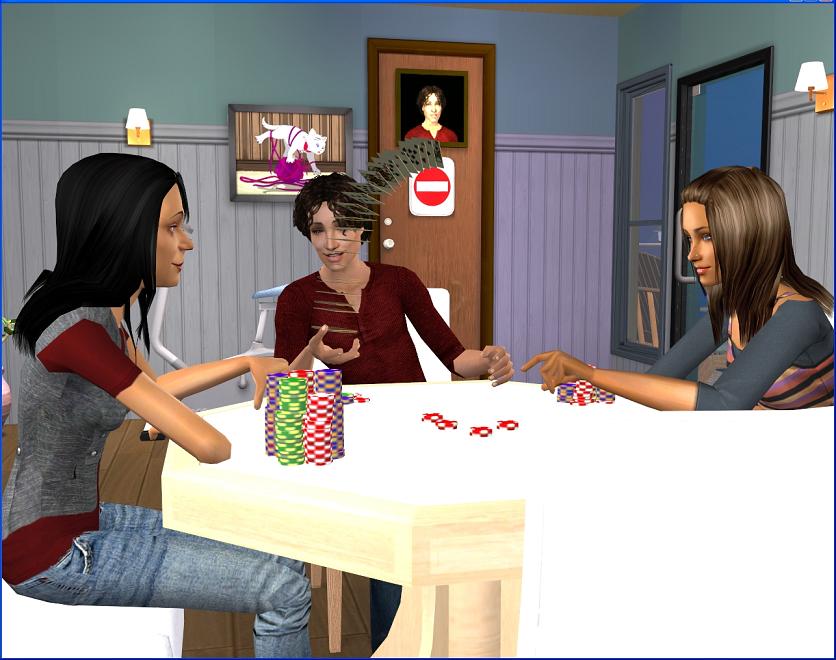 We invited Ethan and Adrienne to play with us a few nights later. Ethan couldn't wait to get started but Adrienne turned down the offer. That's really unusual for her, so after I played a little while, I went up to check on her in her room.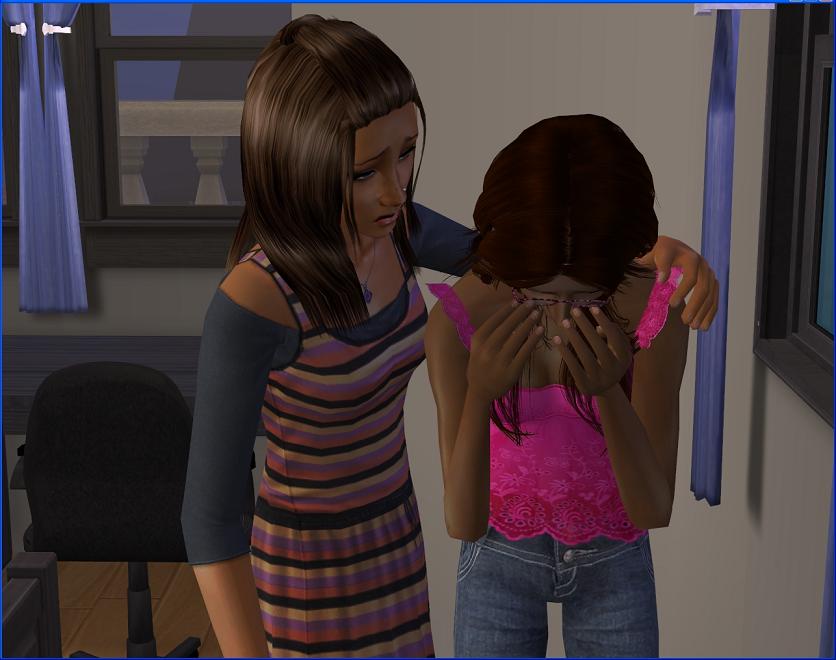 I was kind of expecting to walk in on her with a guy but instead, I found her bawling her eyes out. It took me a while to calm her down enough so she could tell me what was wrong.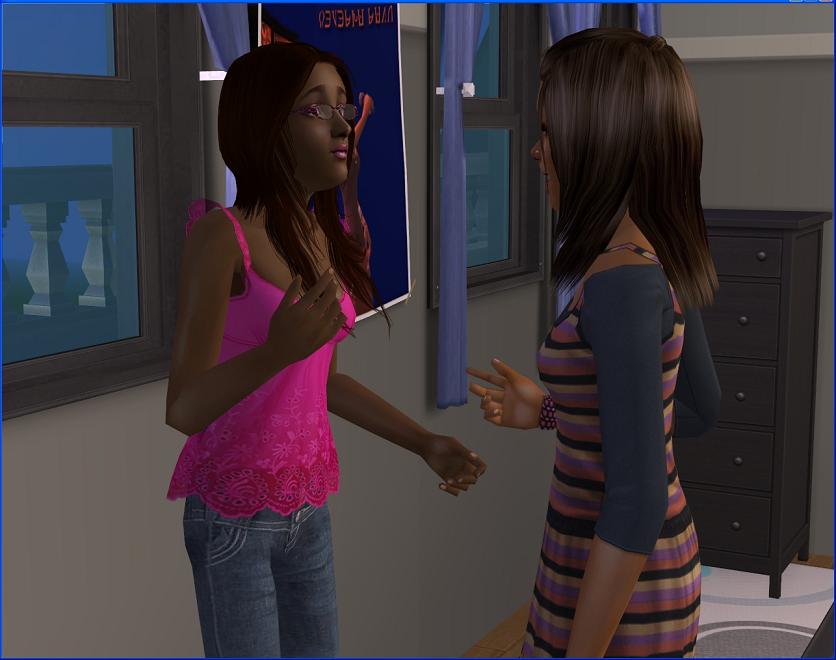 She took a home pregnancy test and it came out positive - she's pregnant.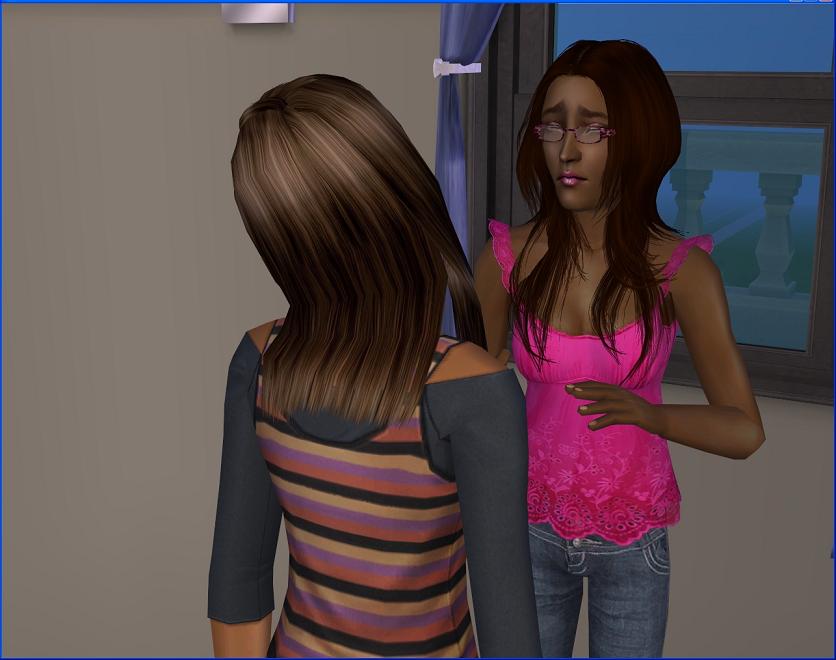 She's totally freaking out about it, understandably. She has no idea what she's going to do
and
she doesn't know if Nick is the father.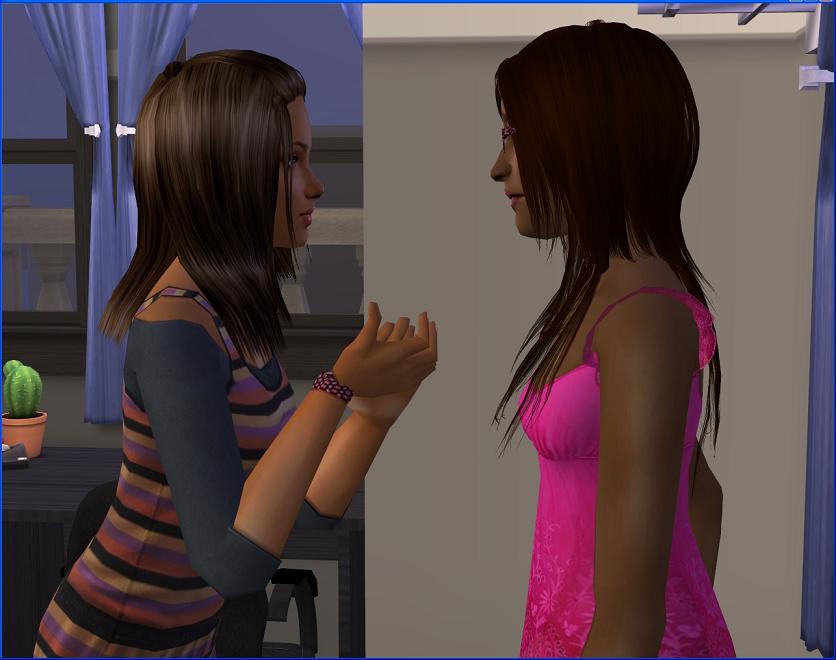 I resisted the urge to lecture her but I managed to convince her to let me take her to the women's room the next day. I've never really been in but I knew they'd have information about pregnancy, adoption and abortion.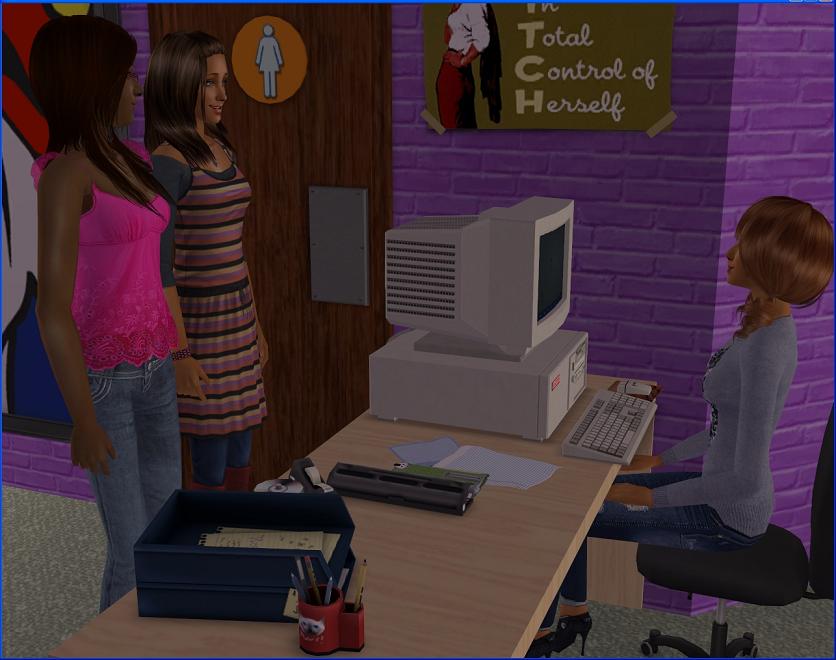 Adrienne was not particularly impressed when we got there and the girl at the desk insisted on going through all the materials with her. She kept saying "I can read a pamphlet myself!"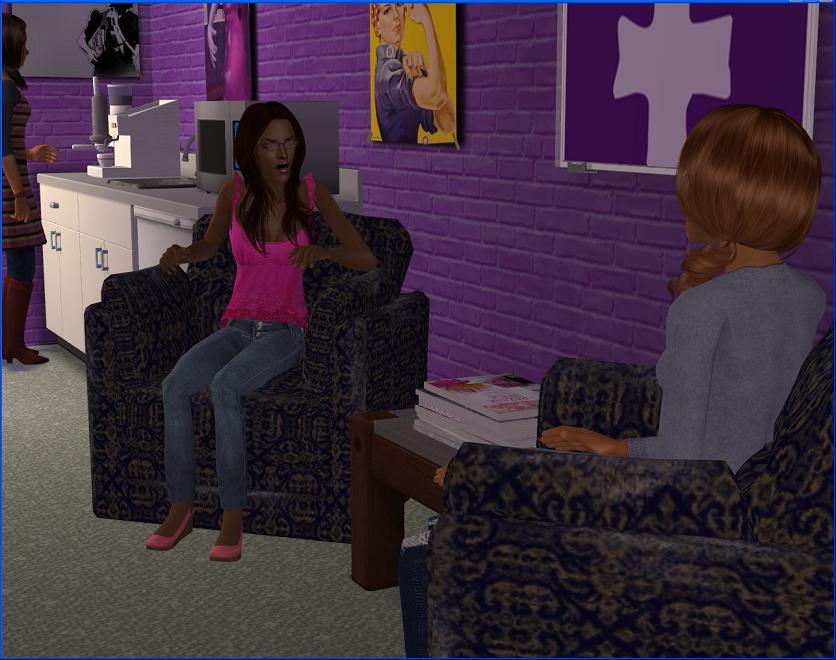 Only Adrienne would go off at some poor volunteer who was trying to help her.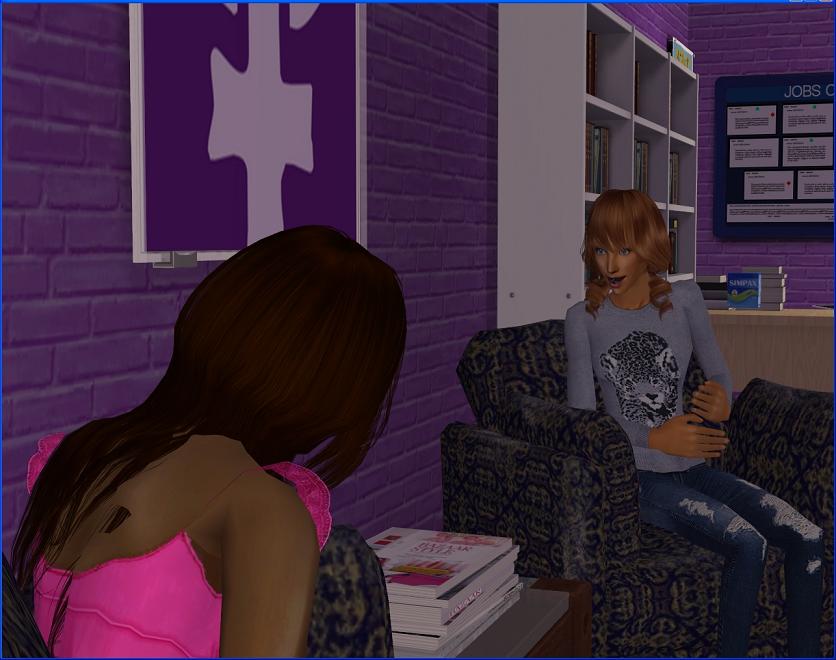 The girl was a total pro though and all of Adrienne's complaining and arguing didn't faze her at all.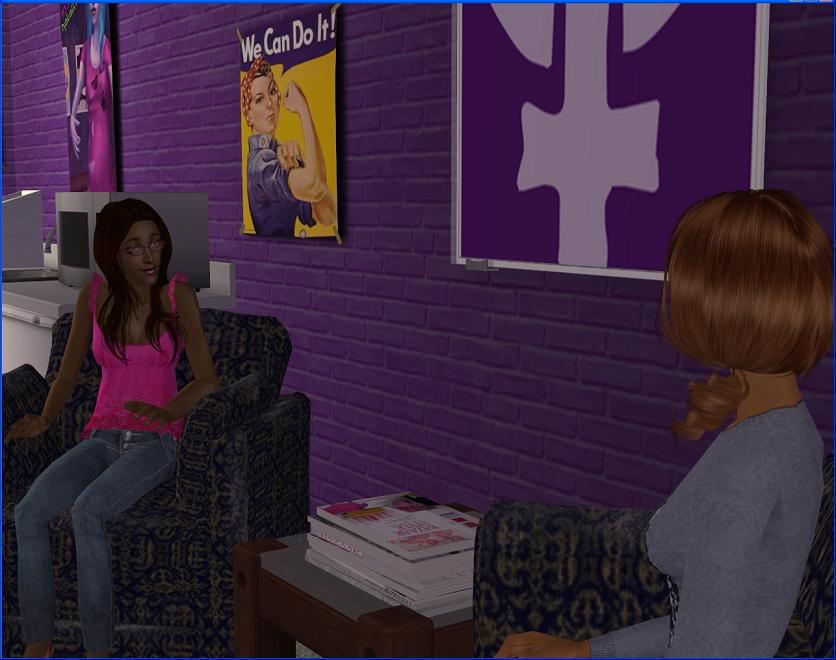 She was able to go through all of Adrienne's options with her and eventually, Adrienne even calmed down and was grateful for the help.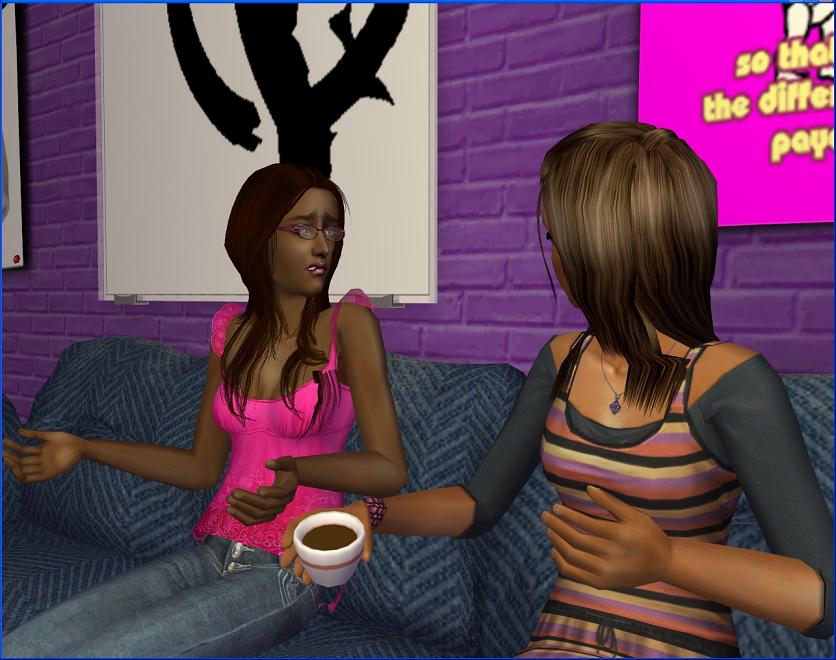 She's going to need some time to mull everything over though. There's a lot to take in.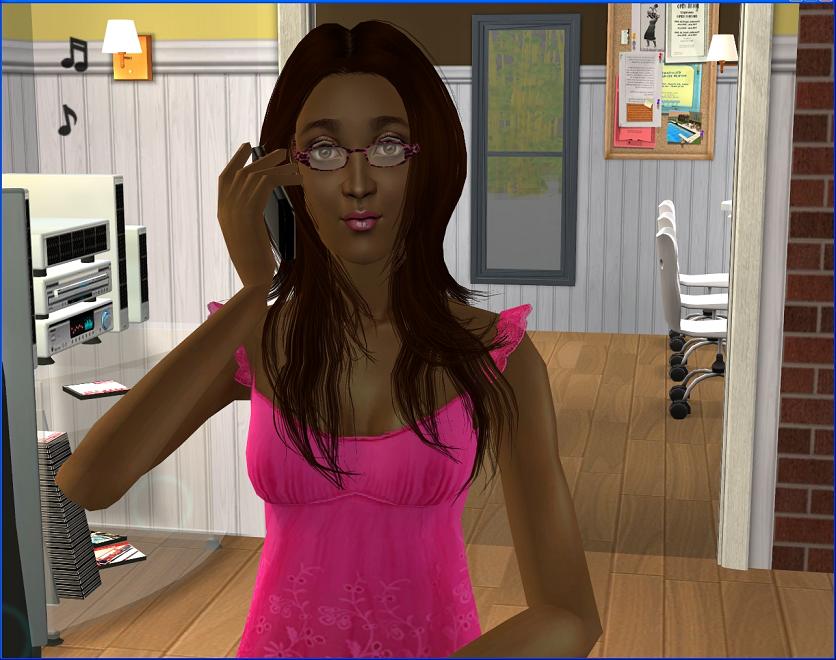 She chickened out over telling her parents in person and she told them over the phone instead.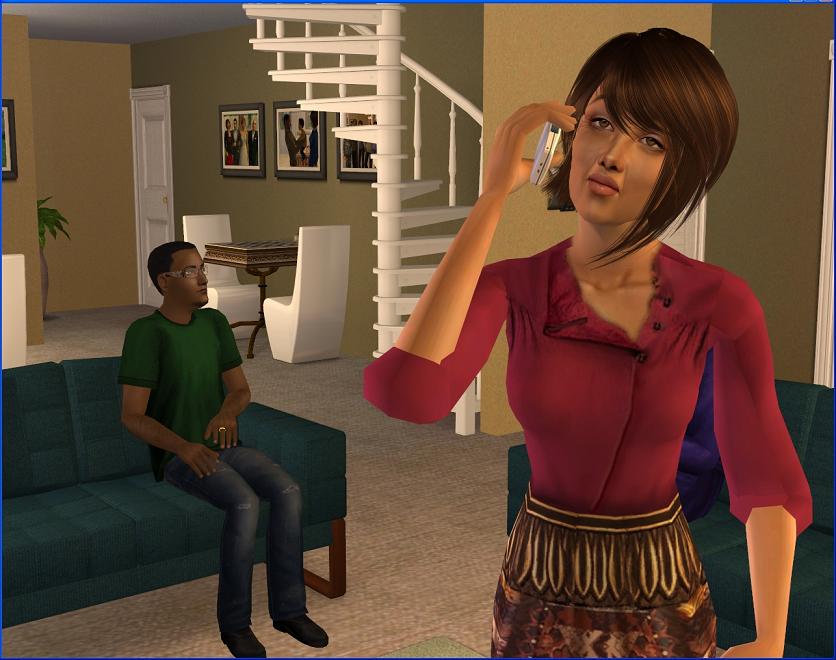 She said they're definitely not thrilled about it but it sounds like they'll be supportive, whatever she chooses to do. Adrienne was actually more worried about telling
her grandmother
than her parents; she
just
got a safe sex lecture from her before she left for Suffolk!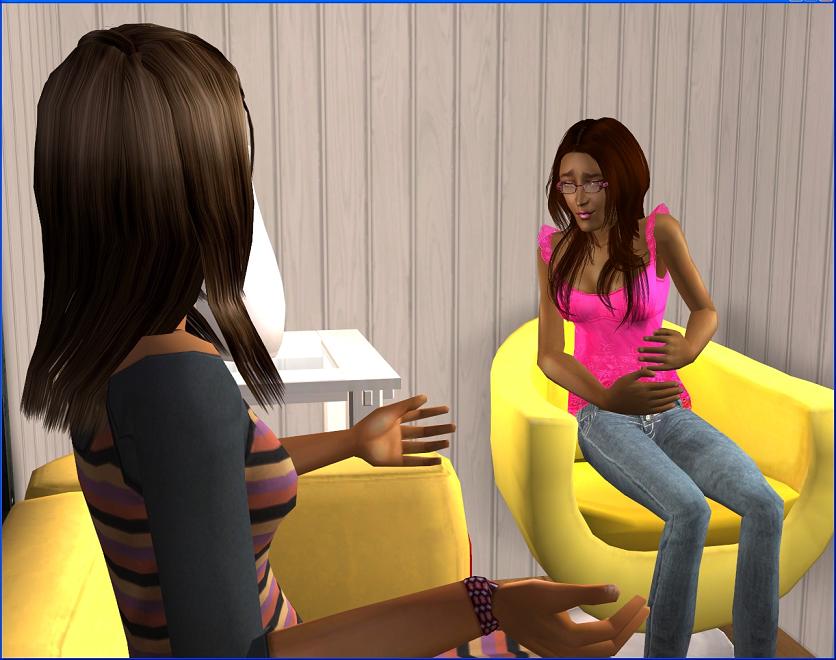 Adrienne has been stalling a bit on telling Nick though. She actually asked me if I thought she could get away with telling
him
on the phone. Um, no. He might be the father and you cheated on him. That's an "in person" kind of thing.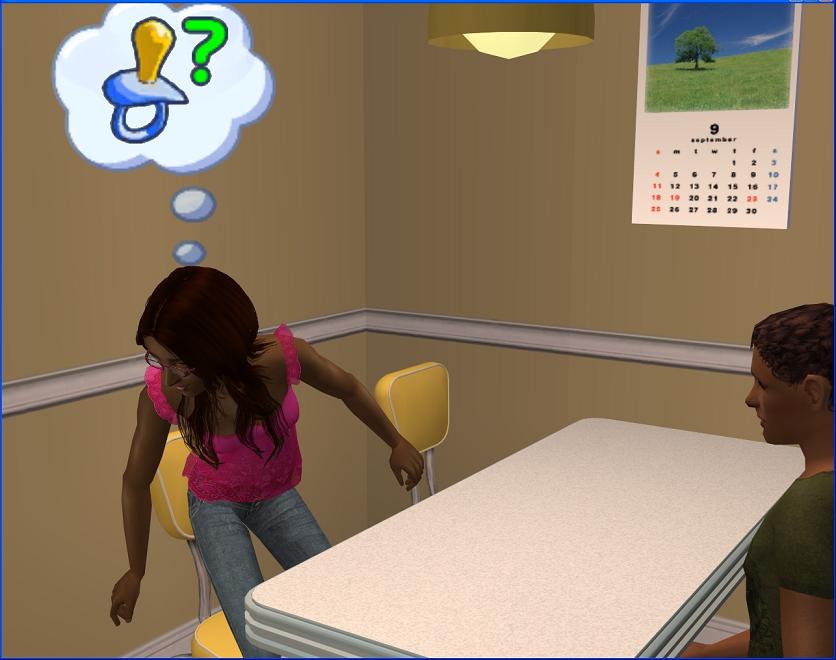 In the end, Adrienne's morning sickness announced the news before she could.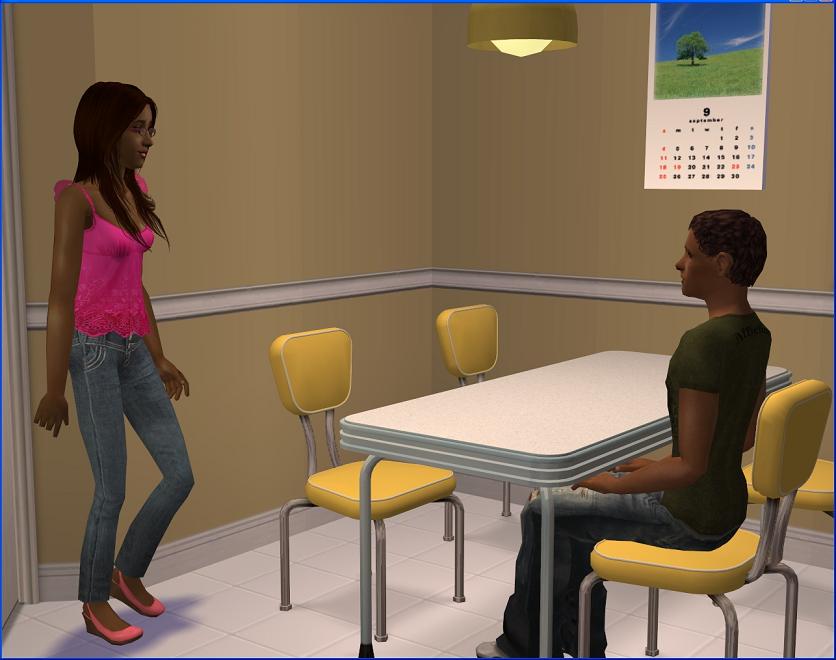 She'd already sat Nick down and told him there was something they needed to talk about and when he heard her in the bathroom, he put two and two together.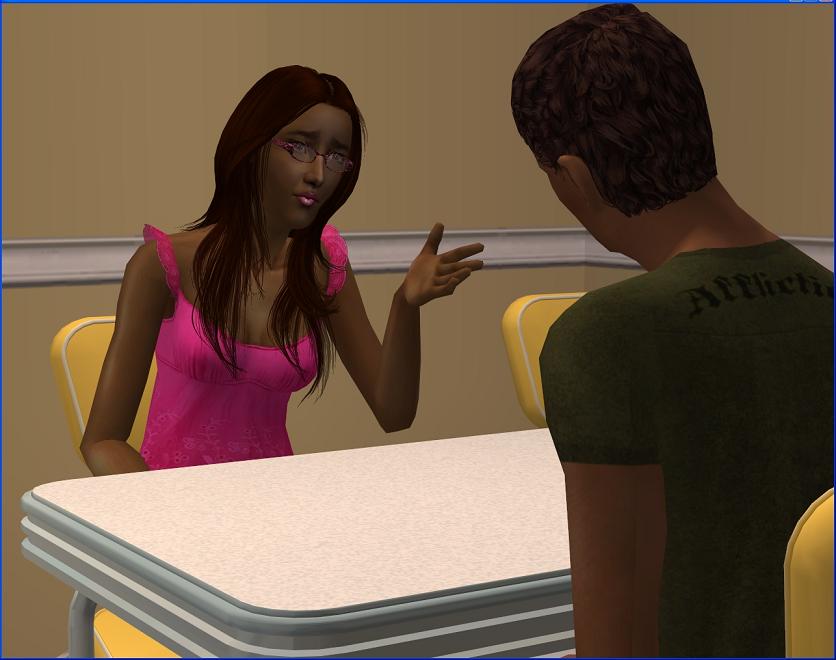 Nick was really understanding at first. You know, he promised he'd stand by her side, and be there for her and the baby and everything.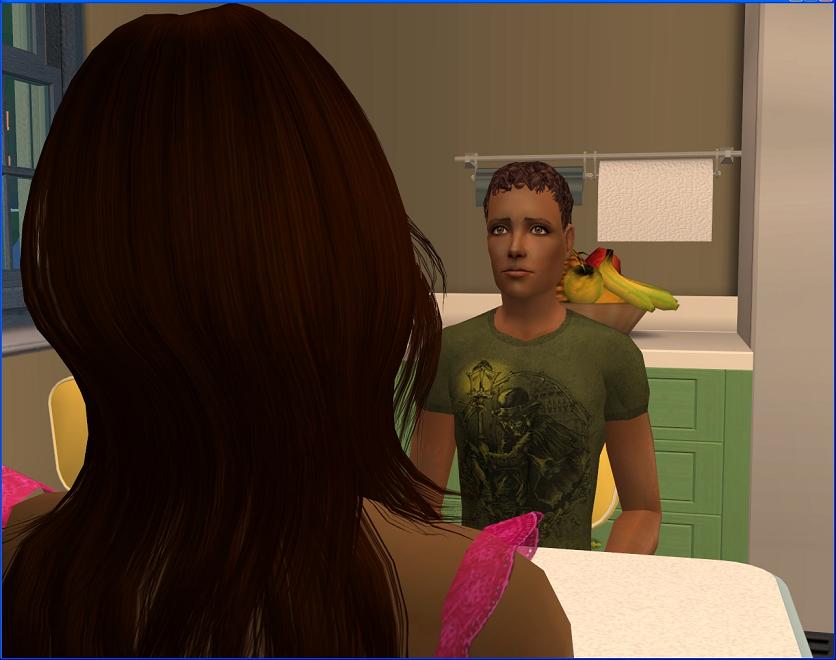 He definitely was not as sympathetic when Adrienne told him he might not be the father. Nick said he still wants to be in the baby's life, if he's the father, but he doesn't want anything else to do with Adrienne.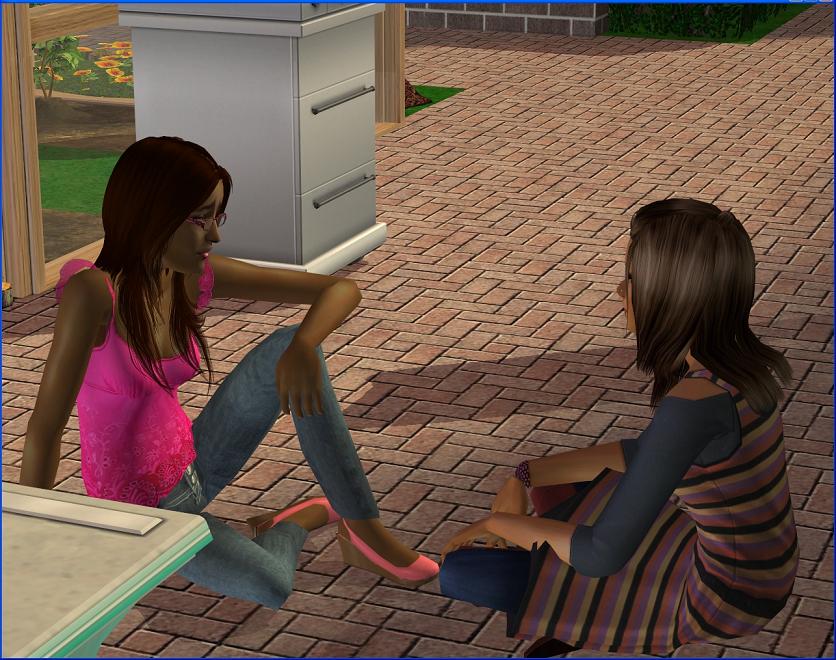 When Adrienne was telling me about it later, she seemed actually
surprised
that Nick reacted so badly to hearing she'd been sleeping around. I did tell her from the beginning that he'd be like that but she didn't listen.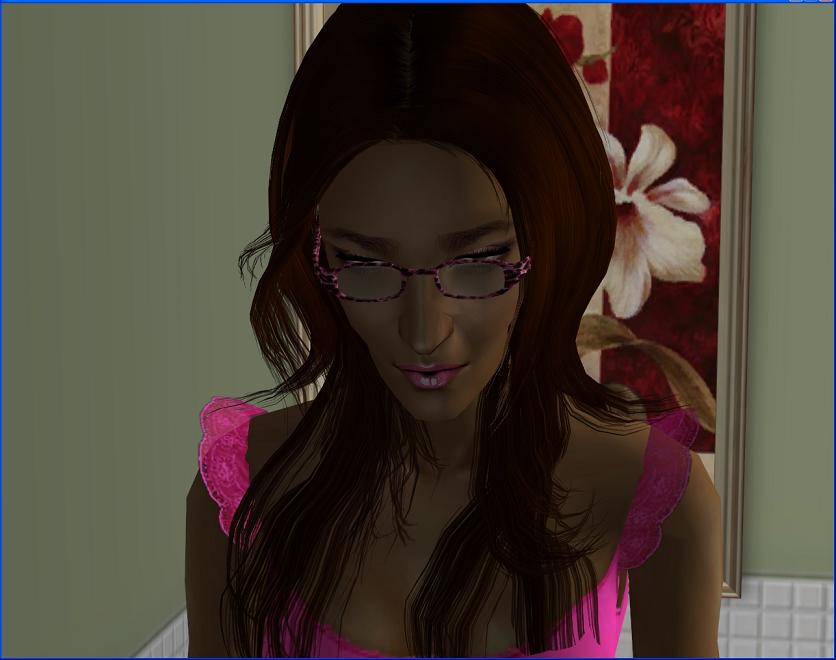 I'm not saying any of this to Adrienne, of course. She's under enough stress right now, so I'm just trying to be 100% supportive.
Notes:
Title is from Should've Been In Love by Wilco.
Matilda and Sarah's awkwardness was straight game play. Every time Matilda was at a table with Sarah, they didn't talk. At all. I've never seen anything like it. After she got together with Alasdair, all of a sudden, she started talking. She's at about 48 daily with Matilda now.
I don't think I've ever had two break-ups in one play session before but if it was going to happen anywhere, it would have to be a uni update! There always seems to be plenty of drama. I actually thought this round might be a little boring because I've got such a small group right now!
As soon as I loaded the lot, it was pretty clear Adrienne had no intention of being faithful to Nick. She had a fear of getting engaged to him and a fear of his death and those were the only hints in her wants and fears panel that she even had a boyfriend. She was all "3 woohoos", "3 make outs", "Be in Love with 2 Sims at once". So I let her follow those wants.

The pregnancy was a complete surprise! Ever since ACR 2's birth control was fixed, I'm finding there's not enough randomness with my Sims and their baby making, so I'm trying out something new with birth control, inspired by Laura. Only Sims who are above 5 in neatness are allowed to use it. Adrienne's token had Unmarried Try for Baby turned off by default, yet she tries for a baby with Random Townie?! Whuh? They actually conceived on a community lot, so I'm wondering if maybe there are different rules there? I don't know.

Nick is

furious

at Adrienne, so he really doesn't want to talk to her right now! He actually saw Adrienne with the Random Townie (whose name is Sabastian, by the way and it drives me NUTS that it's misspelt), so Sim Nick knows he's been cheated on as well as Character Nick. He and Adrienne hadn't been together for very long but Nick is a sweetheart and he seemed quite smitten. He'd rolled up an engagement want and then a marriage want. So he's quite heartbroken currently. :( Poor Nick. I'll probably deal a little more with Nick in Maia's update and then again when Caleb's session rolls around. I'm expecting some emo-ness, because Nick is definitely prone to that! I think he's entitled here though. ;)

Among all this drama, all four of these Sims have managed to maintain a 4.0 GPA.