It's time for the Nott twins' first birthday!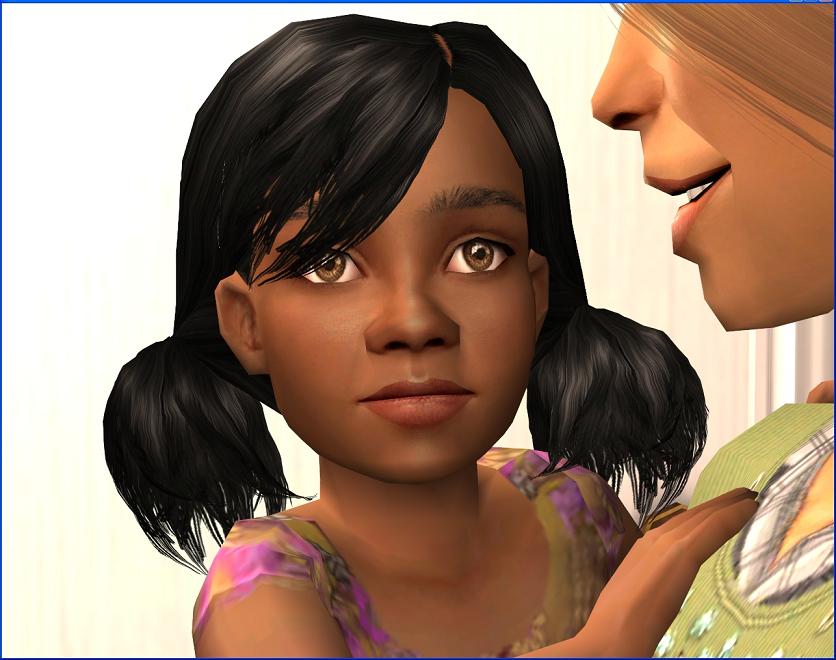 Here's
Georgina
, who seems to have her mother's mouth and eyes and her dad's nose...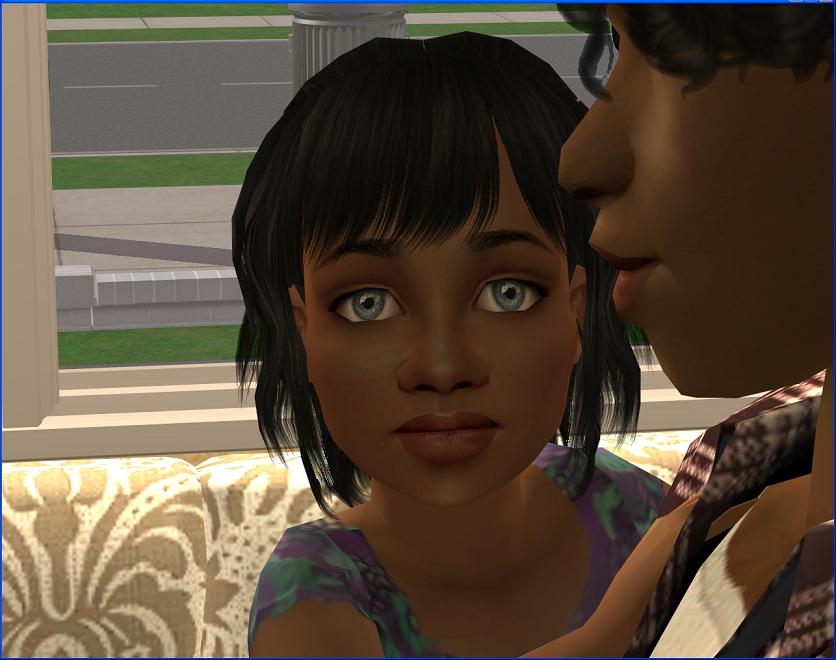 ...and here's
Annabel
, who has Lia's eyes but seems to have inherited everything else from Gordon!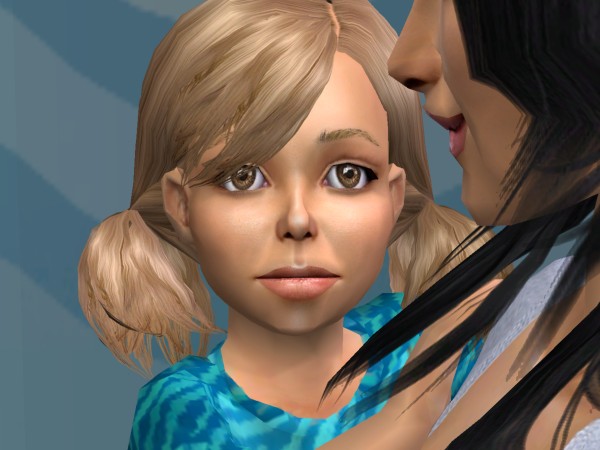 There aren't any pictures of
Gordon
as a toddler but here's Georgina and Annabel's mother,
Lia
.
Notes:
I'd forgotten what a sweet little girl Lia was - awww! I'm so excited that both girls have inherited Lia's eyes. Those eyes come from Lia's great-grandmother, though they're more distinctive from the side.

Lia rolled up the want for another baby almost as soon as she gave birth (seriously - the girl's keen!) and now that Georgina and Annabel have grown up, Gordon has the want too. So...maybe another baby Nott soon! I'd like them to wait until they're in a larger place though, so I might have them wait a while.

I've been doing daily updates for the last week or so because I built up kind of a back log but I've run out so there won't be another update until probably Tuesday, maybe Wednesday. Just a heads up.