last update/next update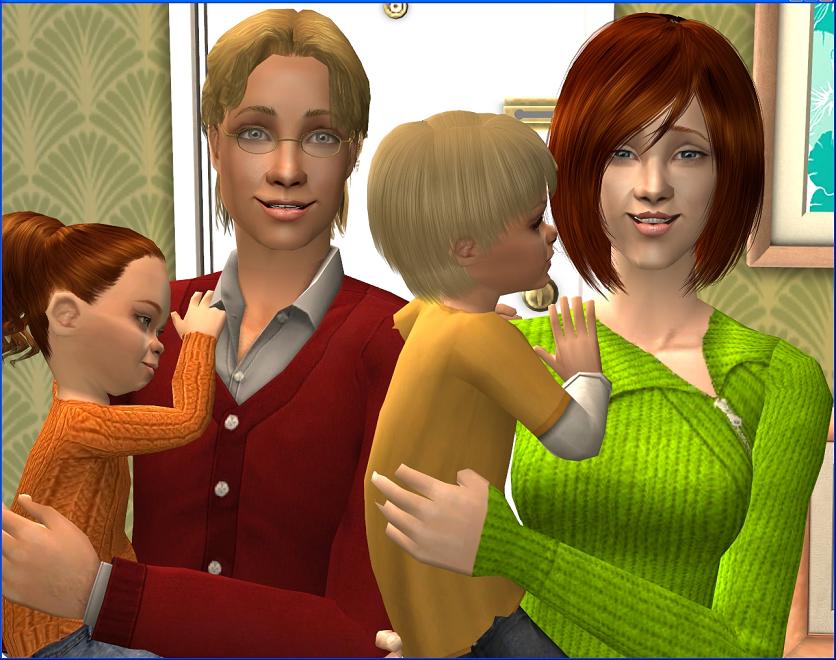 Narrated by Victoria Kirby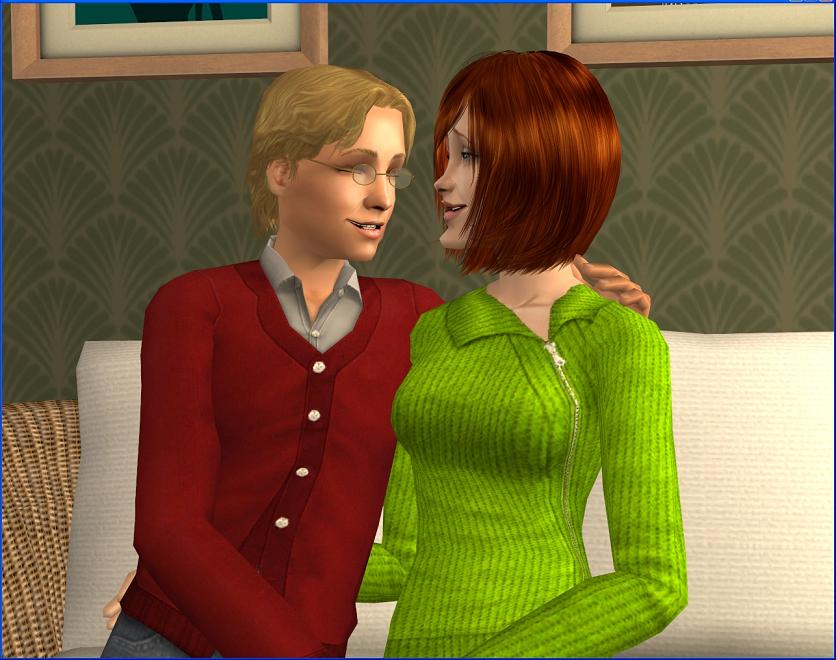 Finn and I have been living in an apartment in Exeter for a good while now. We really like our little place but it's getting a bit squishy.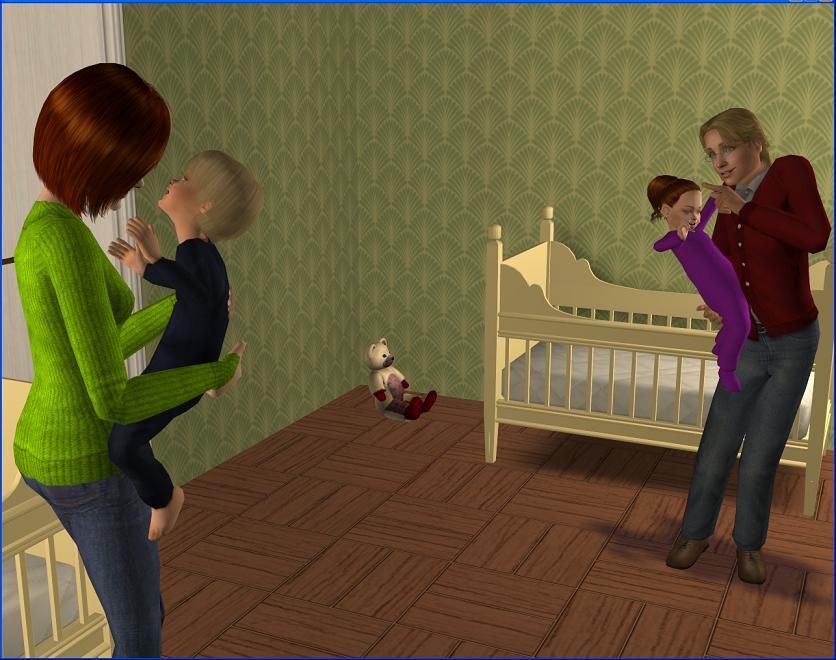 Declan and Caitlin are sharing a bedroom right now but with Declan starting pre-school next year, I don't know how long they're going to be happy with that arrangement.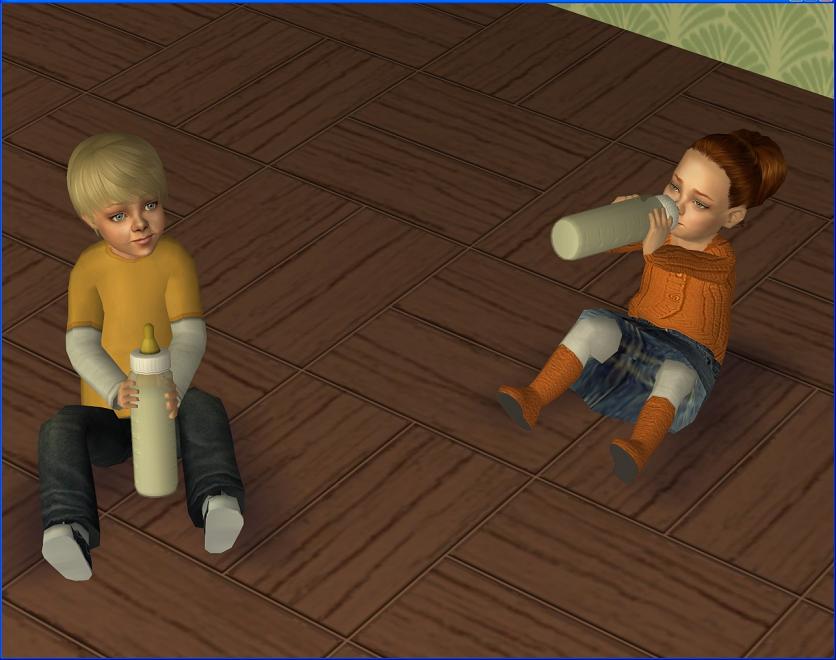 They're best buddies and we've never caught them fighting, so we don't need to worry about that side of it.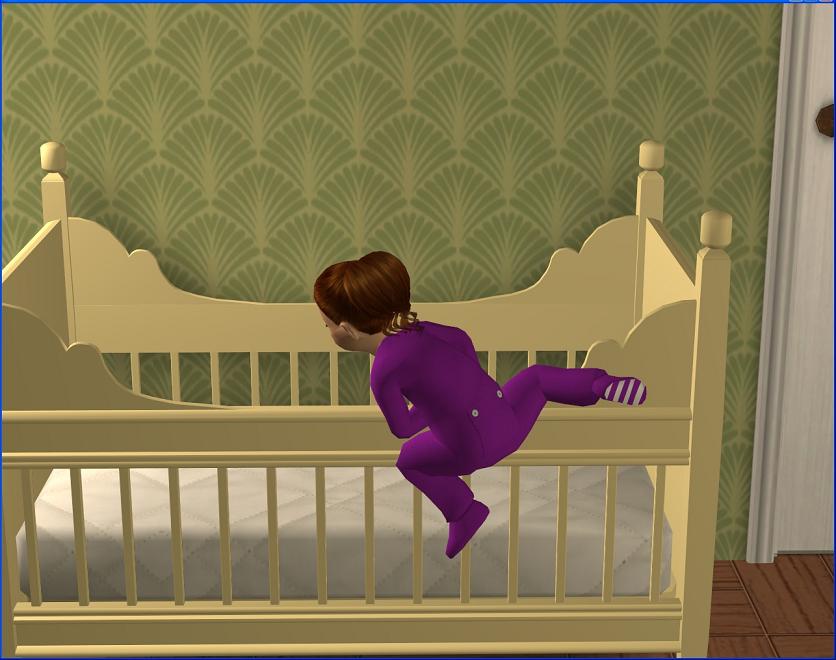 But at only 18 months, Caitlin is already kind of a wild one. I don't know how she manages to climb out of her crib but she figured it out.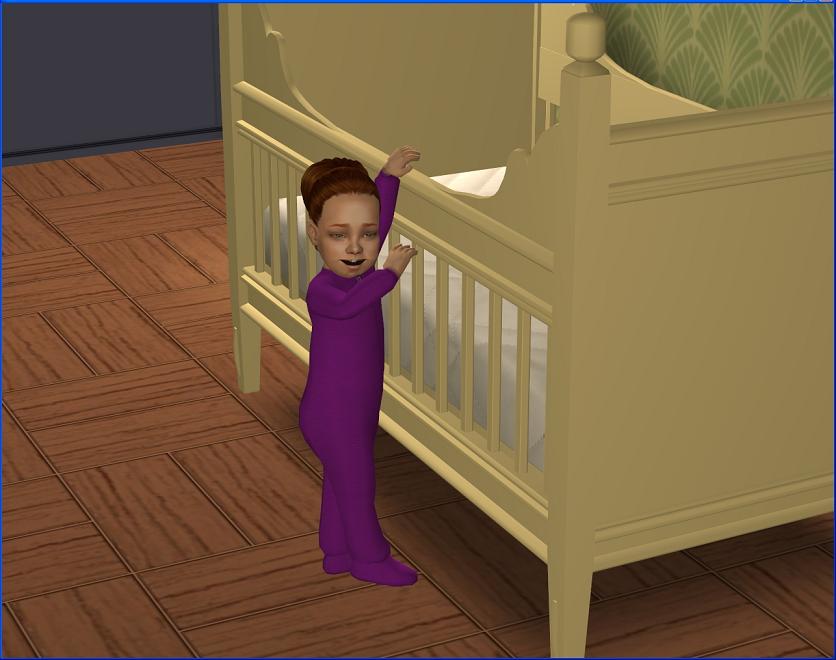 So of course, once she's free, she heads straight for her (usually noisy) toys, which disturbs Declan's sleep.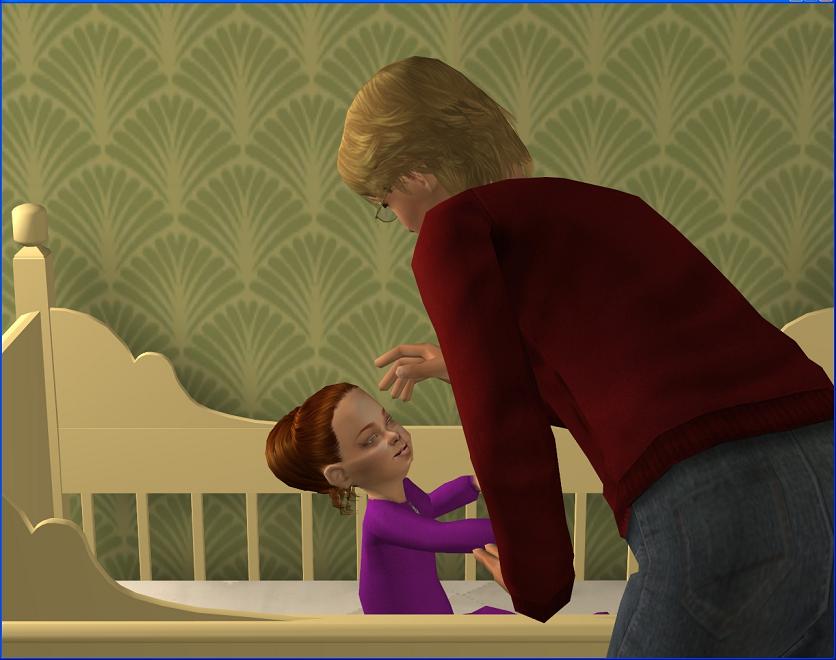 She goes back down without any fuss but sometimes she'll sneak out again an hour or so later. I'm already terrified of what she'll be like when she's a teenager!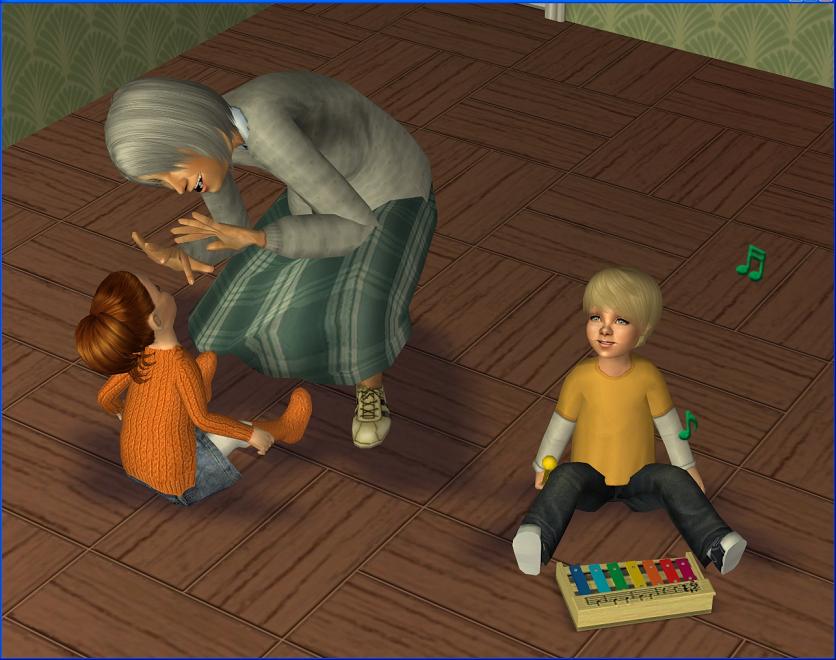 The nanny
really
has to keep her eye on Caitlin, because she gets into everything once you turn your back on her. Declan was never this much trouble!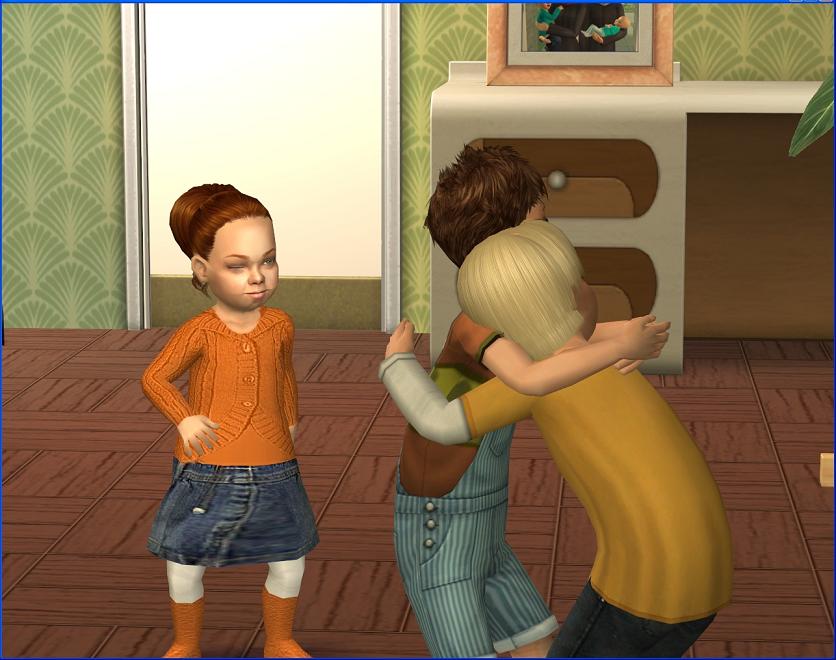 Caitlin has also decided she wants nothing to do with her cousin
Justin
. I didn't think a girl as little as Caitlin could give someone a dirty look but she totally does!
I think it started when Caitlin tried to hug him and Justin wasn't having it. So she gets a bit stroppy around Justin now.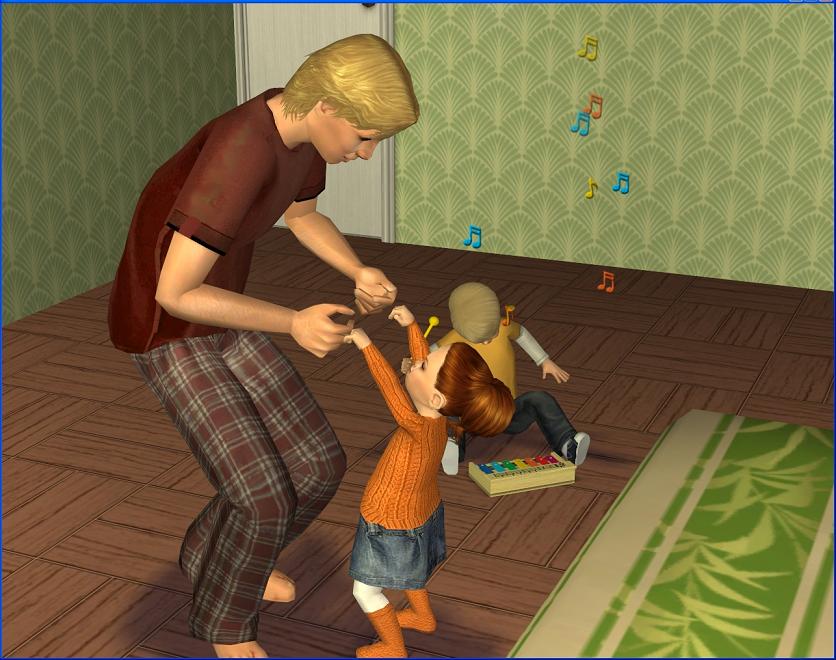 Overly rambunctious daughters aside, our little family is a very happy one. One day, we'd like another child but that's probably in the very distant future.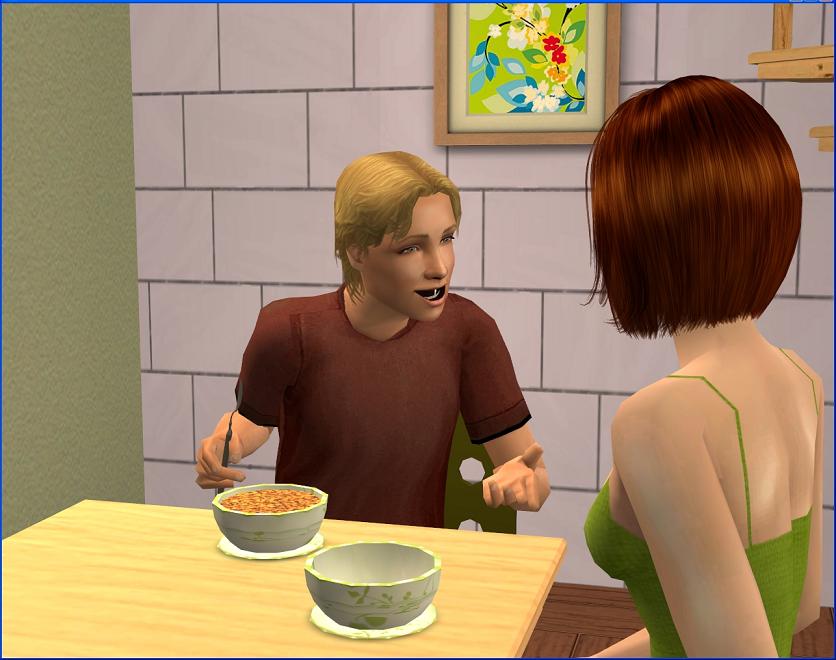 Finn is really keen for me to mend fences with Mum. It's sweet that he's so concerned about us, especially seeing Mum never makes much of an effort with Finn.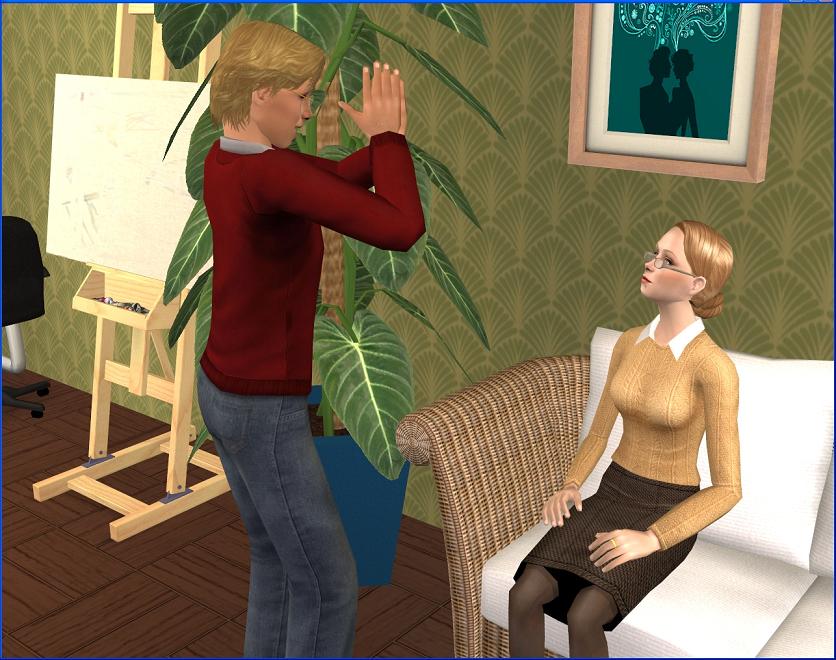 I know it has to bother him, because I don't think Finn is used to people being so standoffish with him. People usually warm to him pretty quickly. He really tries with her though.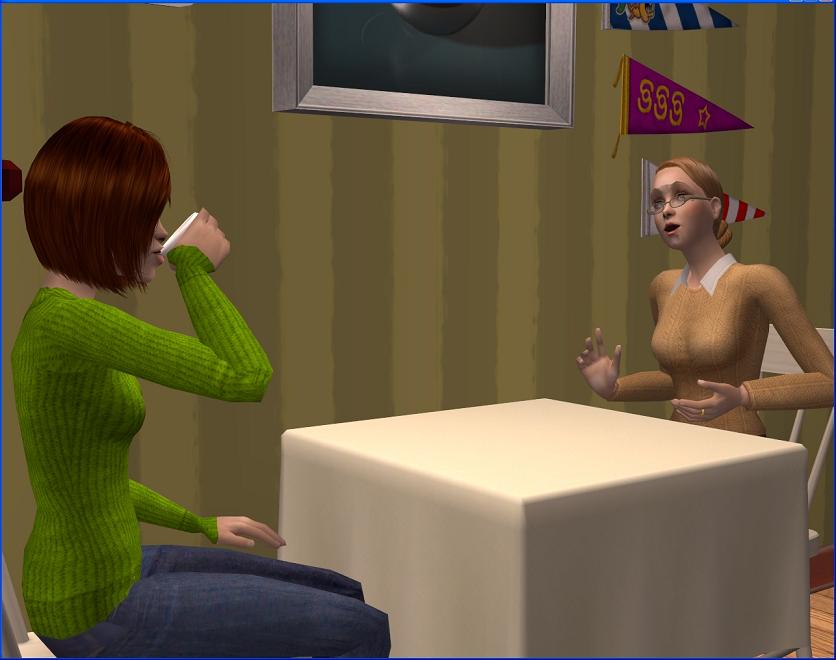 But anyway, I've been trying with Mum too. She totally dotes on Declan and Caitlin now, which is a far cry from what she was like when Declan was first born. I don't think she even held him until he was 3 or 4 months old.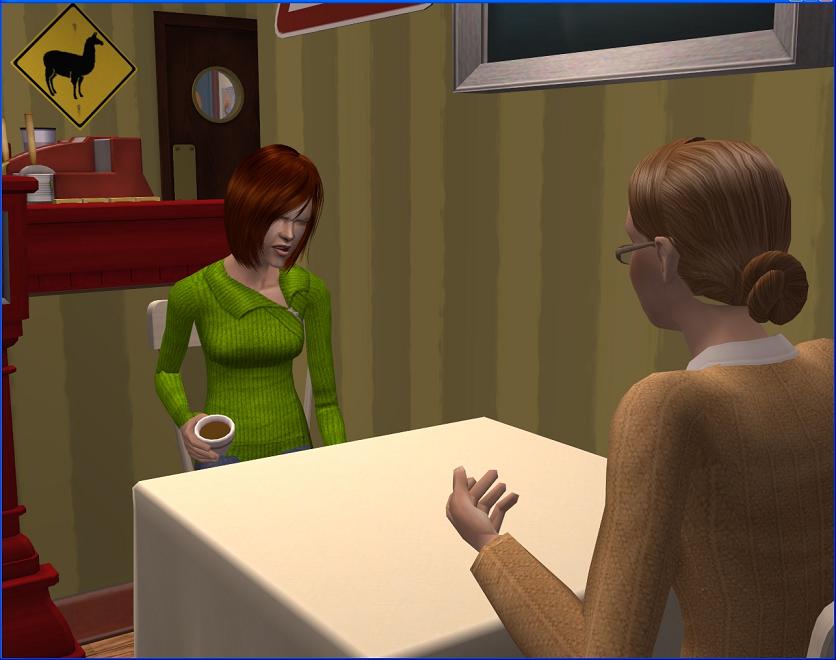 She's incredibly exhausting at times. Her latest thing is how our apartment isn't big enough for us and we should move. God,
we know
! We're working on it. We just need some time to save. We can't create money out of thin air!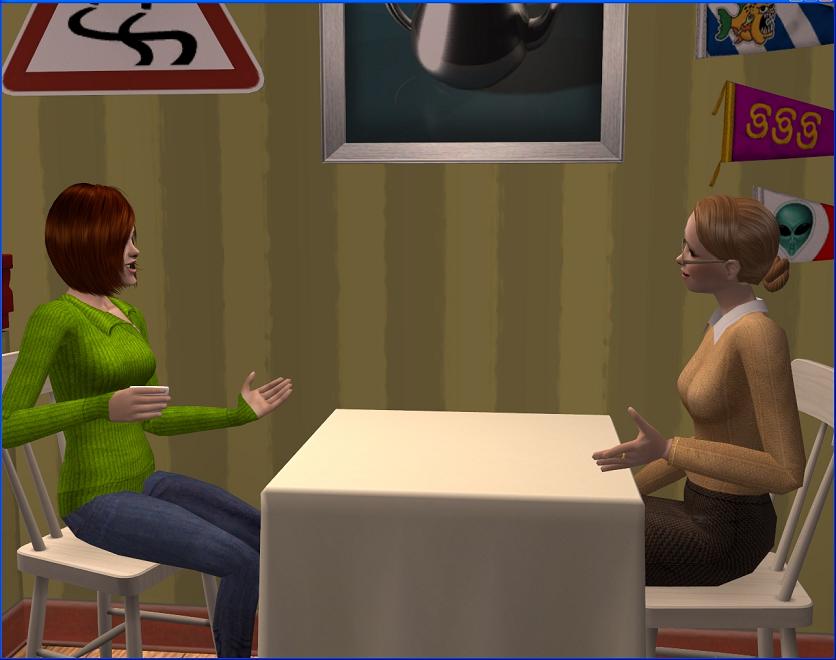 As much as I feel like screaming when she starts up, I know it won't get me anywhere so I just change the subject. It's not really her business where we live and I'd rather stick to subjects we can agree on.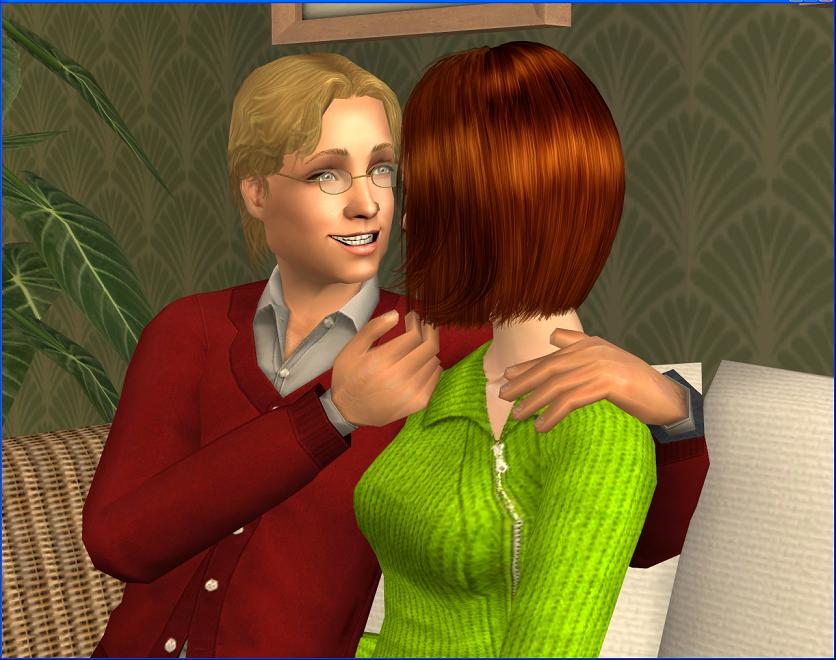 I just don't know what her problem is with Finn. We've been together for 10 years, which is a long time for anyone but really long for a couple as young as we are. He's not going anywhere!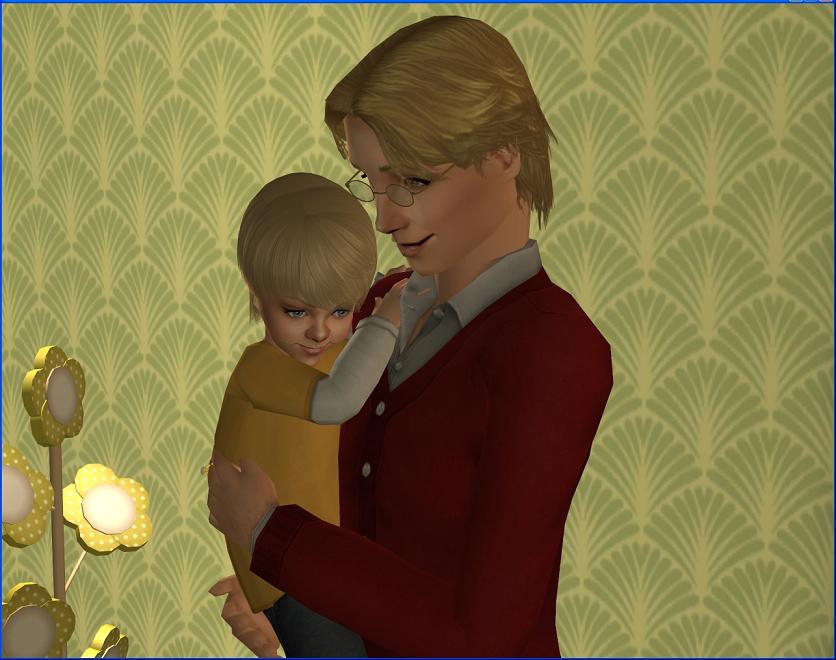 Dad
already loves him, so we just have to work on Mum. Finn could have easily run off when I got pregnant but he didn't. He stuck around and he's an amazing dad.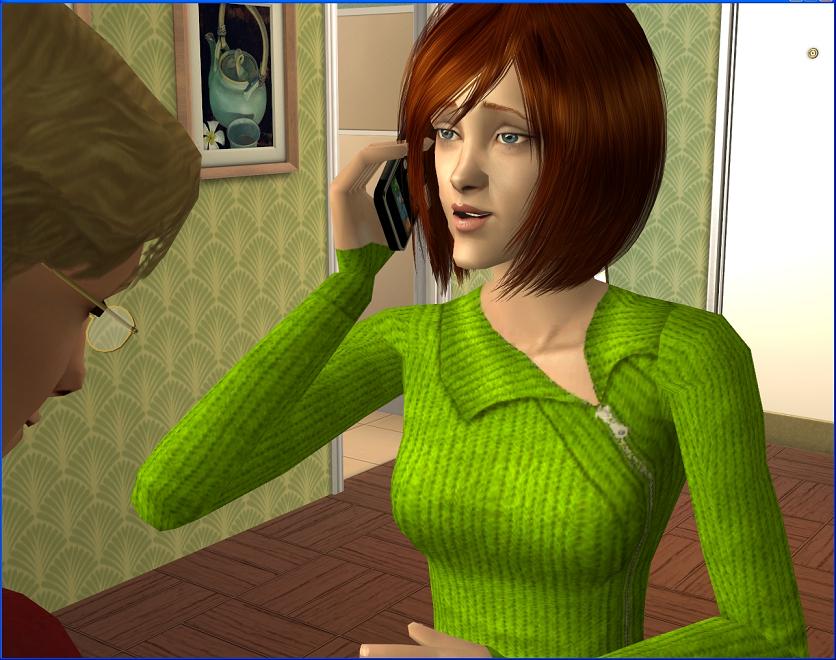 He's a pretty awesome boyfriend too. He wanted to take me out to dinner, so I called Claudia and asked if she could babysit.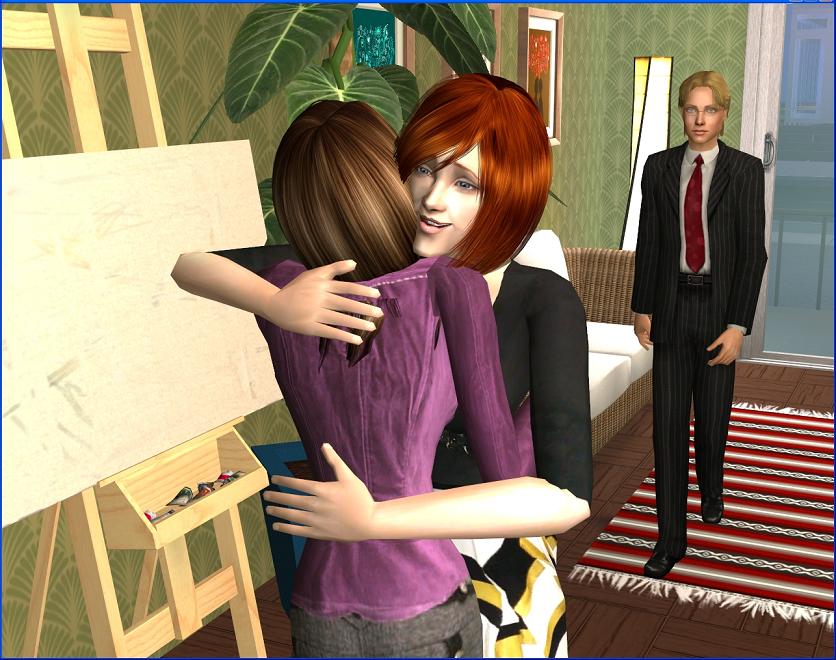 She
loves
babysitting Declan and Caitlin and I think she must have raced over! Finn and I really appreciate that our family are all so willing to watch the kids when we ask them to.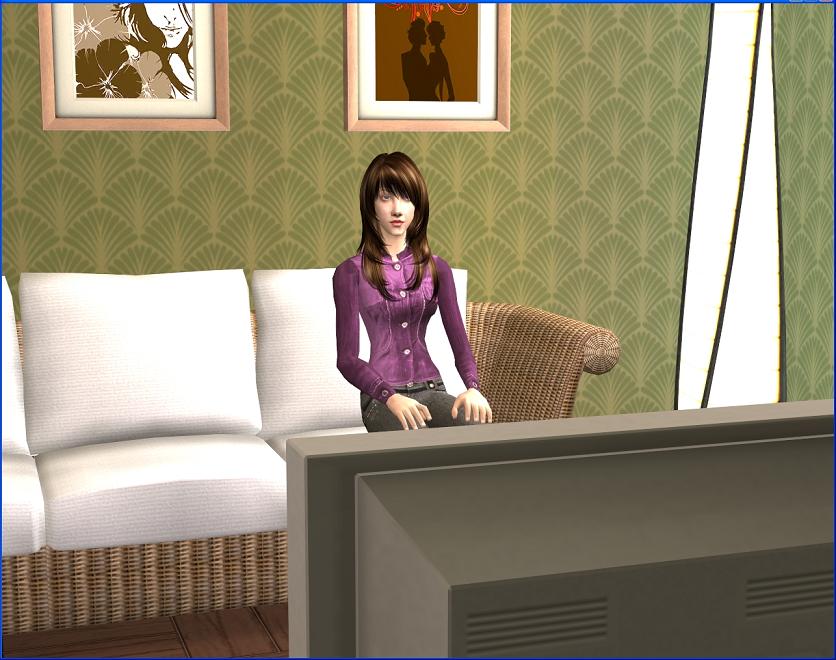 Claudia was a little disappointed that we'd already put the kids to bed and all she really had to do was sit there. Maybe she'd get lucky and Caitlin would try going on one of her adventures outside her crib.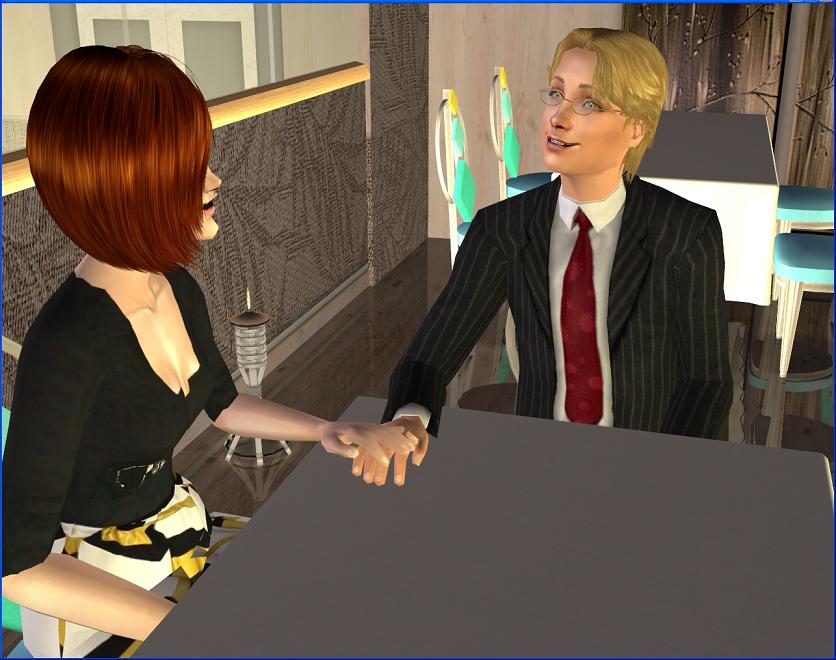 The restaurant we went to isn't too expensive but it
looks
fancy, so we got all dressed up anyway!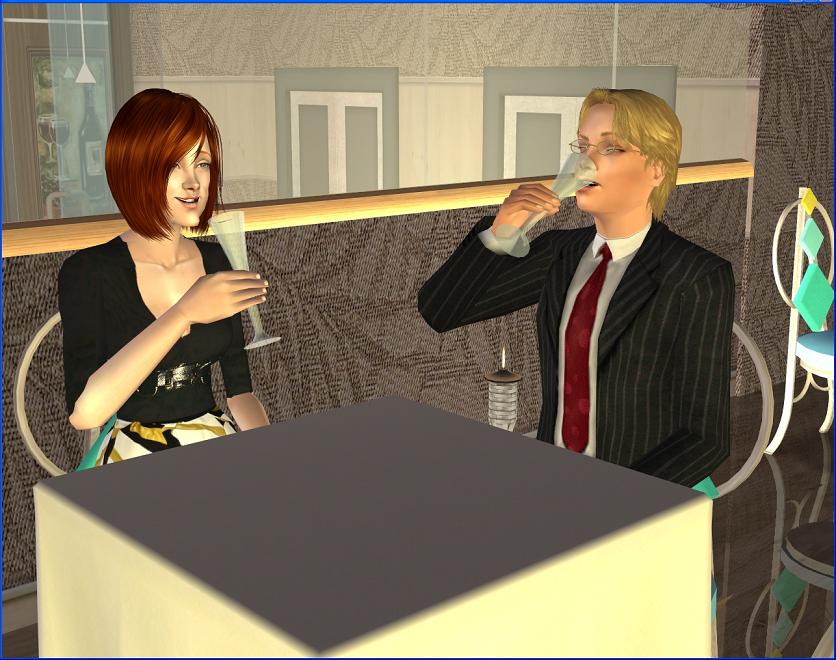 It's nice to have a grown-up night out but it's not something we do all that often. We've got plenty of willing babysitters but we like hanging out with the kids at home anyway.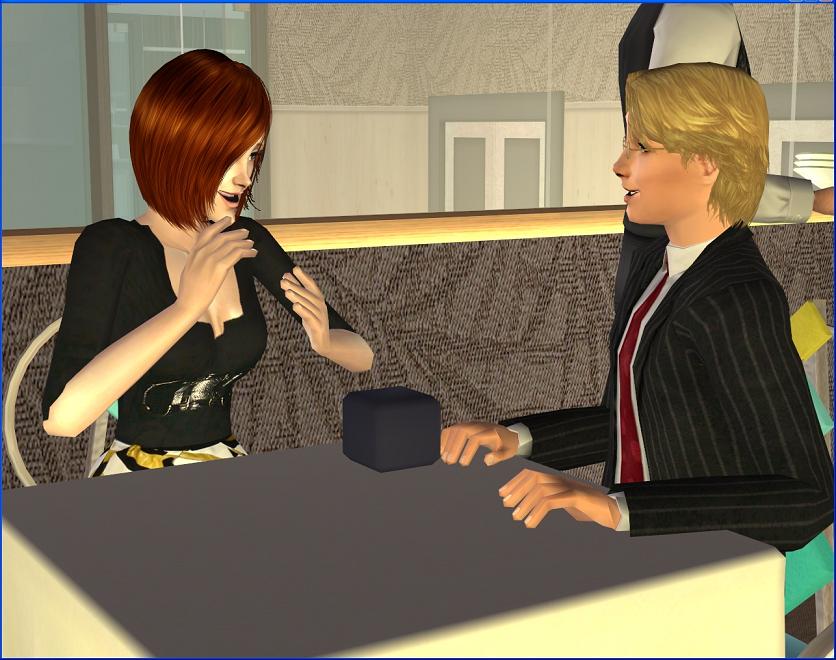 So maybe I should have been expecting a proposal, with Finn's urging me to get dressed up, and the fact that we've always talked about marriage as a "when", rather than an "if", even when we were still in high school.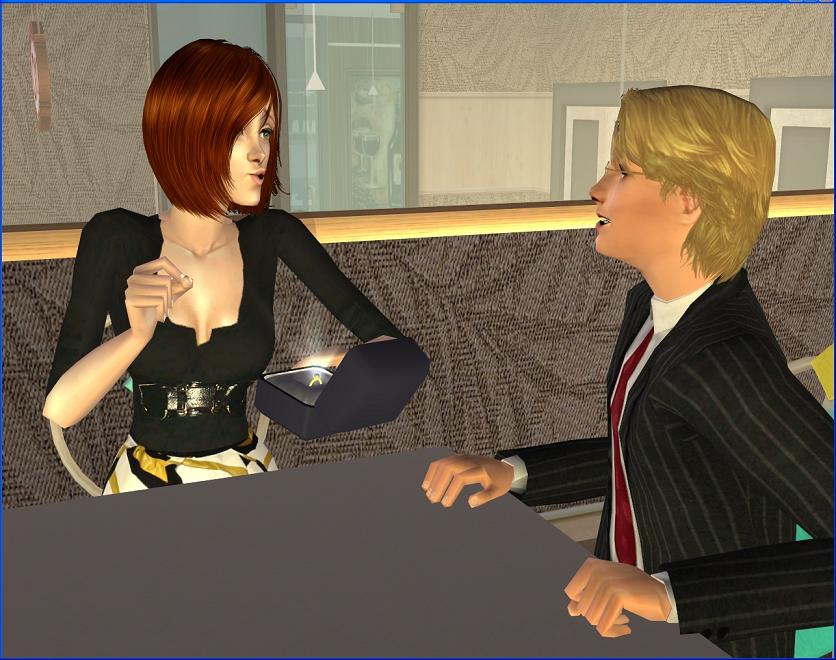 But I really had no idea! He didn't seem the slightest bit nervous over dinner, so when he pulled out the ring, it was a total surprise.
So we're engaged! I always pictured myself being married to Finn one day and I almost can't believe it's finally happening!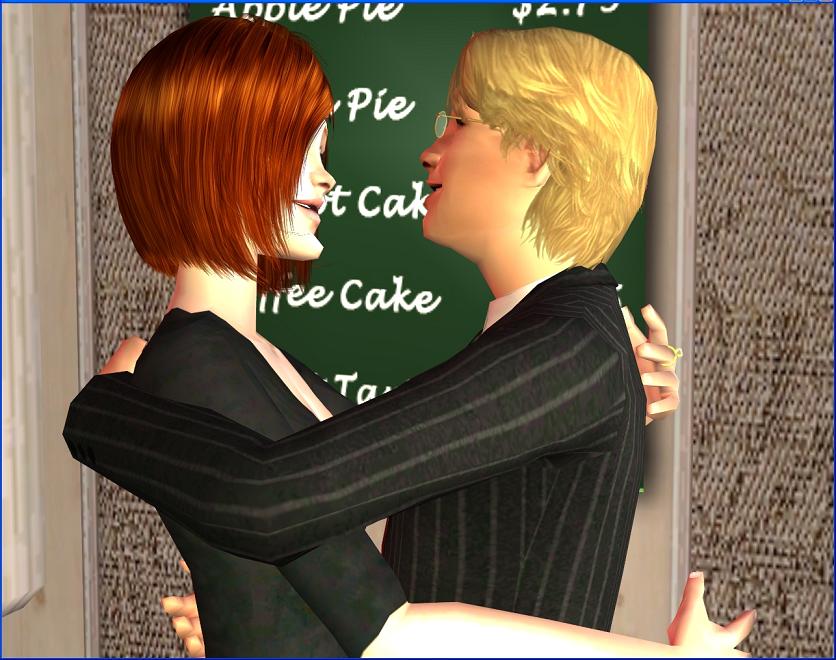 We're going to invite both sets of parents out to dinner and announce it officially to them then.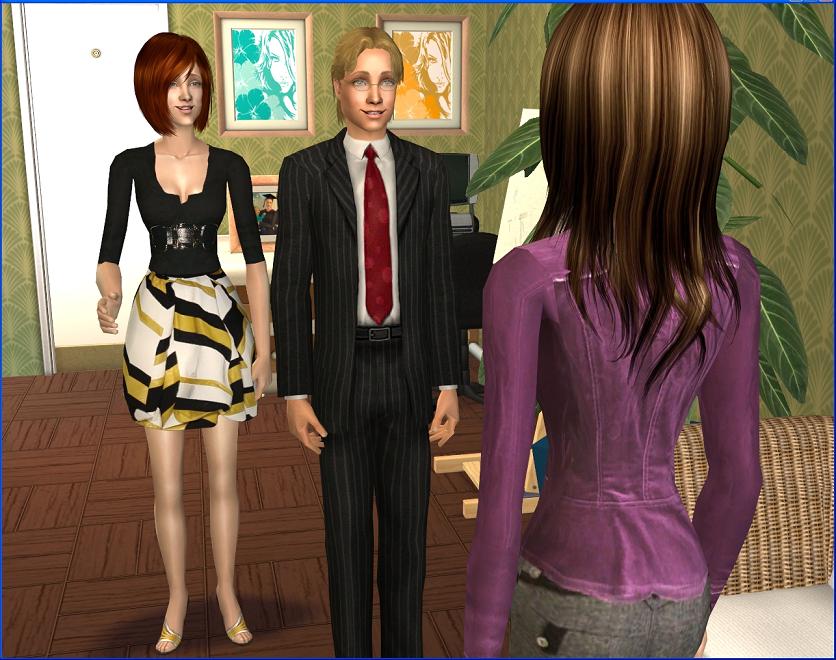 We were going to
try
to keep it a secret from everyone until then but Claudia put a stop to that! As soon as we walked in, she saw the ring on my finger and shrieked, "Oh my God, did you guys get
engaged
?!?"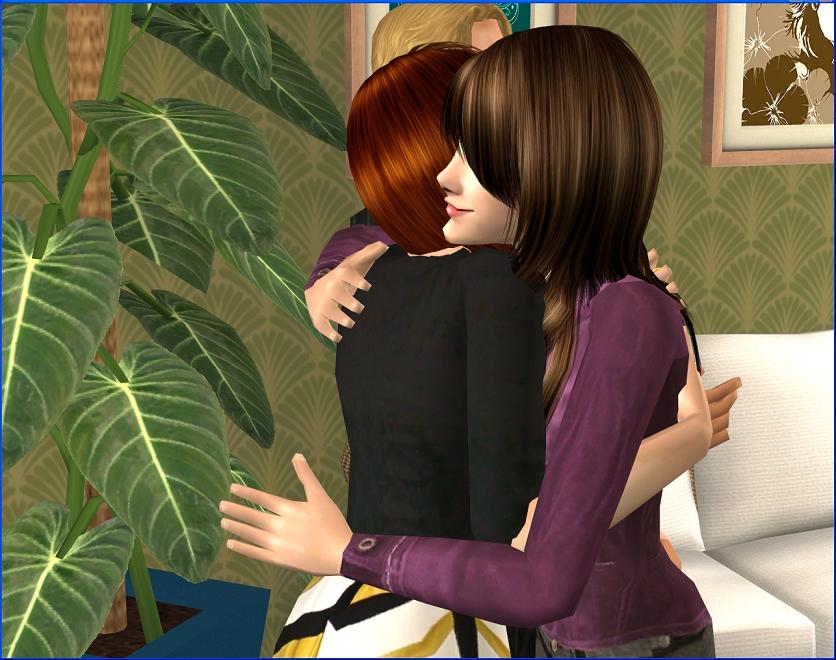 So we had to tell her. So much for keeping it a secret!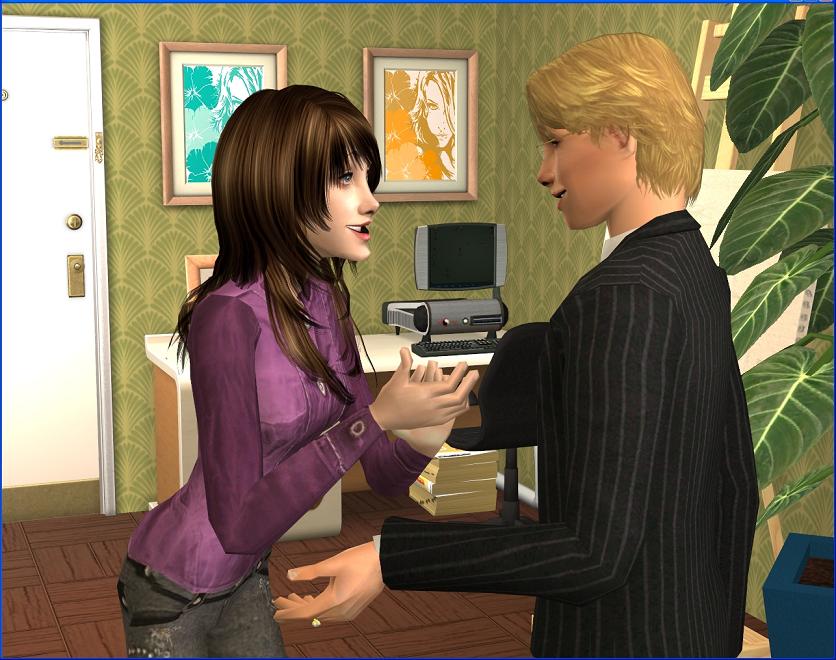 Claudia's really thrilled for us but she promised Finn and me that she would keep her lips sealed until we told everybody.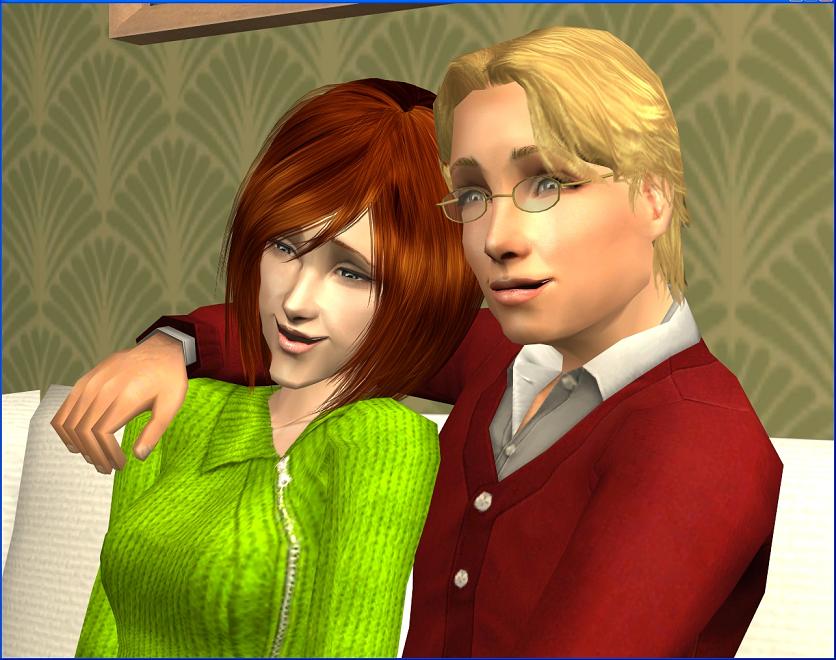 We can't wait to tell everyone and then start planning!
Extra pic: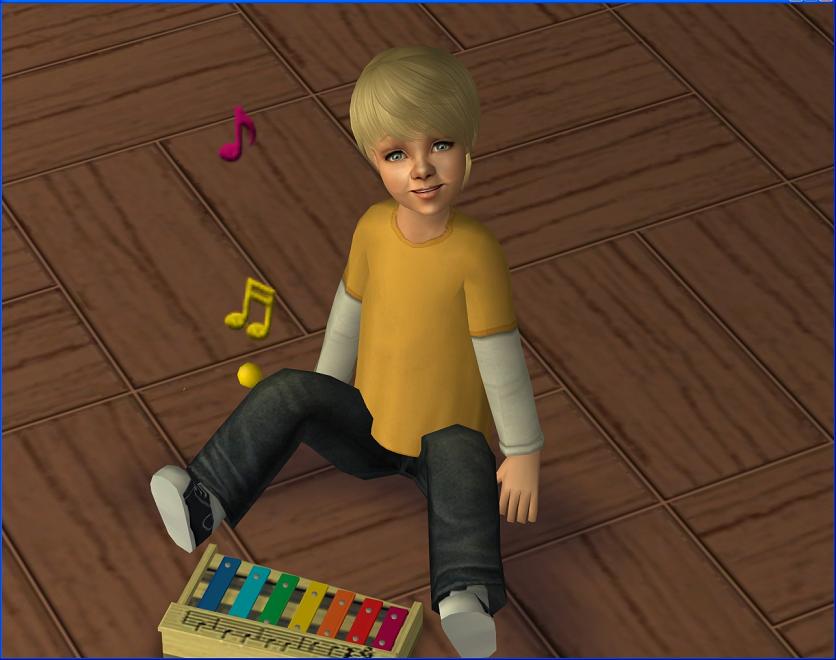 Some of you may have already seen this at N99 but I'm sharing it here too, for those of you who aren't members/didn't see it. I honestly think this is one of the best toddler pics I've ever had in my game.
Notes:
Title is from

Lullaby Lucky

by Kay Hanley. Exceedingly crappy live version - I'm totally spoiled by Grooveshark now but they didn't have this one!

So excited that I caught Caitlin climbing out of her crib! How are her PJs with the little bum flap?!

Finn and Victoria rolled the want to get married as soon as they graduated, so I've been waiting to get them engaged since then! I couldn't wait to play them this round. I actually moved them up in the rotation twice because I was so looking forward to them! Next update will be Finn's parents and sister, so Finn and Victoria will announce their engagement (along with the wedding date and other details) in that post.

They each rolled a baby want at some other point during this round, while I was controlling them on other lots - Finn first, then Victoria. I'll let them have another but not until they're married, with both kids in school and in a bigger place. I might wait until Finn has his Master's too, but we'll see how long it all takes.

Victoria and Megan, as mentioned, still argue. But they roll up a lot of wants for each other when they're together, so I think they're both trying to work on their relationship. Megan's not hostile towards Finn but she sort of looks around blankly whenever he talks to her. Well, he's going to be her son-in-law now, so she'll have to get over that, stat!