last update/next update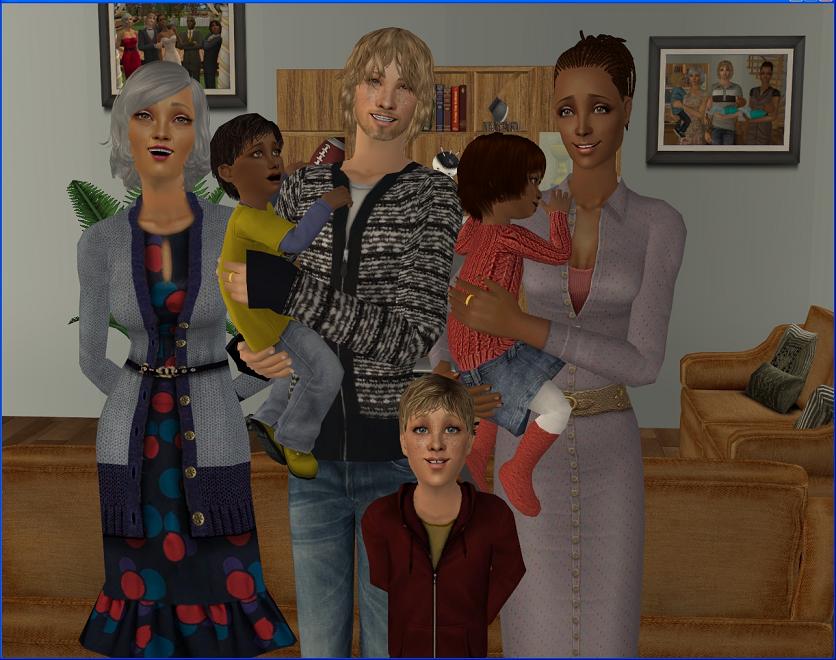 Narrated by Abigail Carmody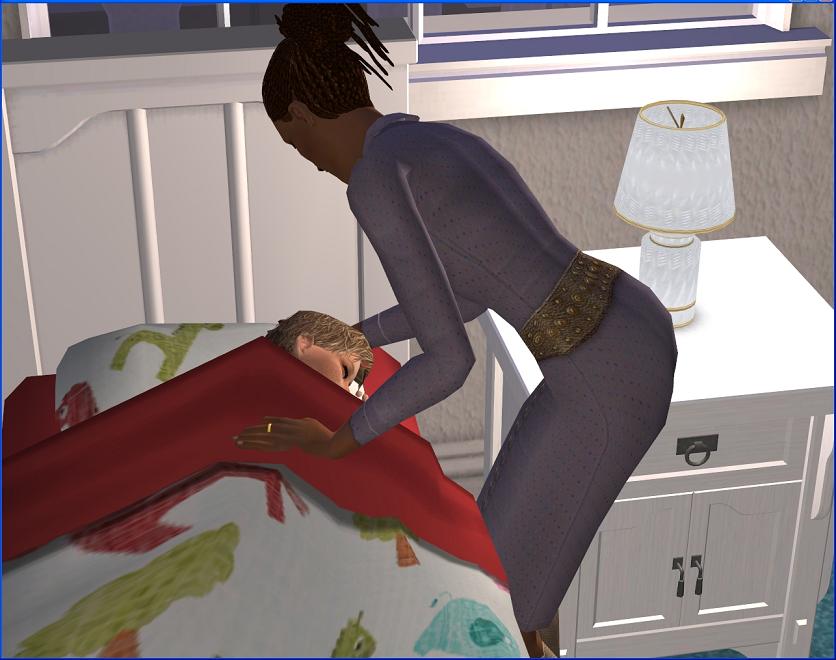 I never pictured myself having four kids but lately, I've been thinking I might even want a fifth! That probably sounds crazy, when I've already got a 21 year-old, plus a 5 year-old and 3 year-old twins.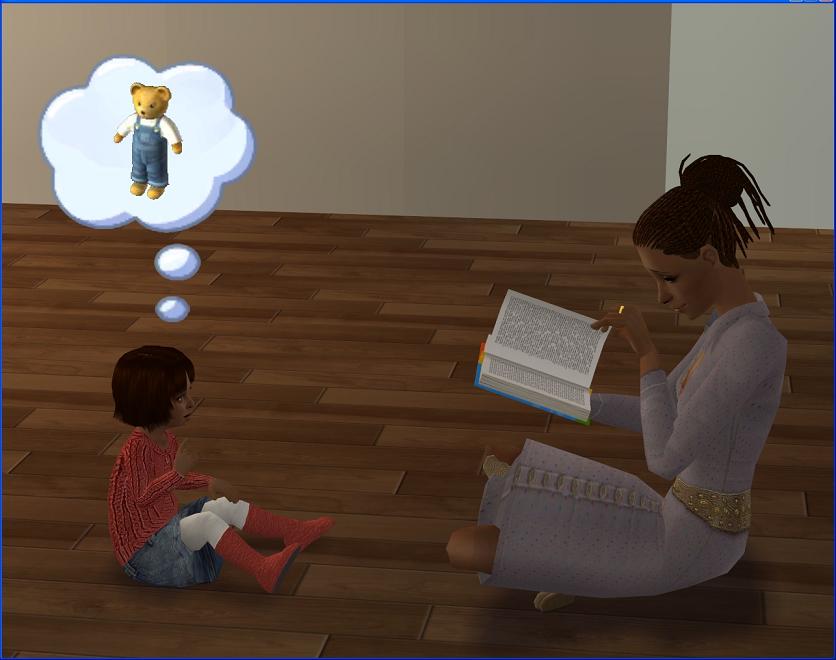 I'm just enjoying parenthood so much now that I'm older. I feel much more relaxed raising toddlers without the pressure of college and financial problems to deal with. I don't regret Nick at all but I do wish I was a little older when he was born. It was tough!
That's not say toddlers are a walk in the park though.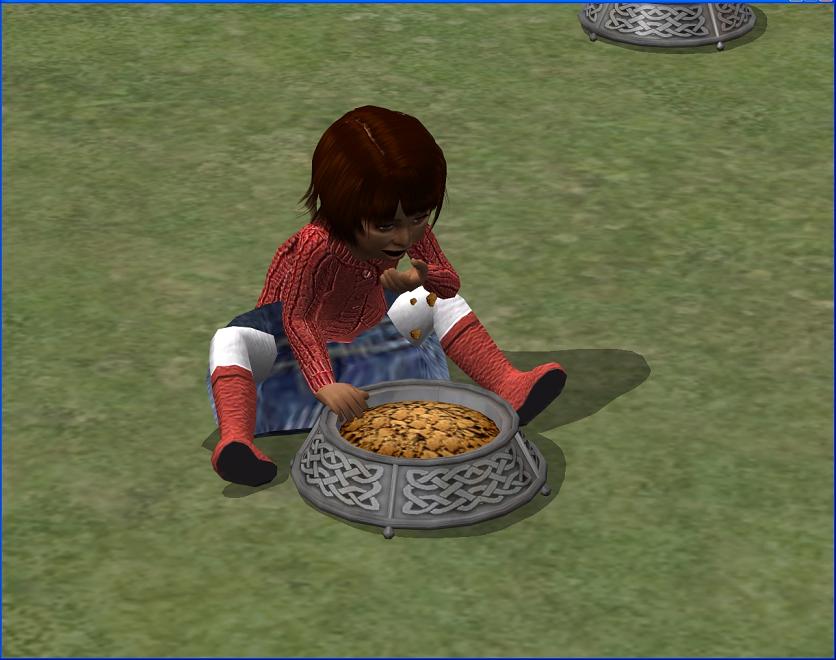 Austin and Lauren are very mobile now and they get into
everything
!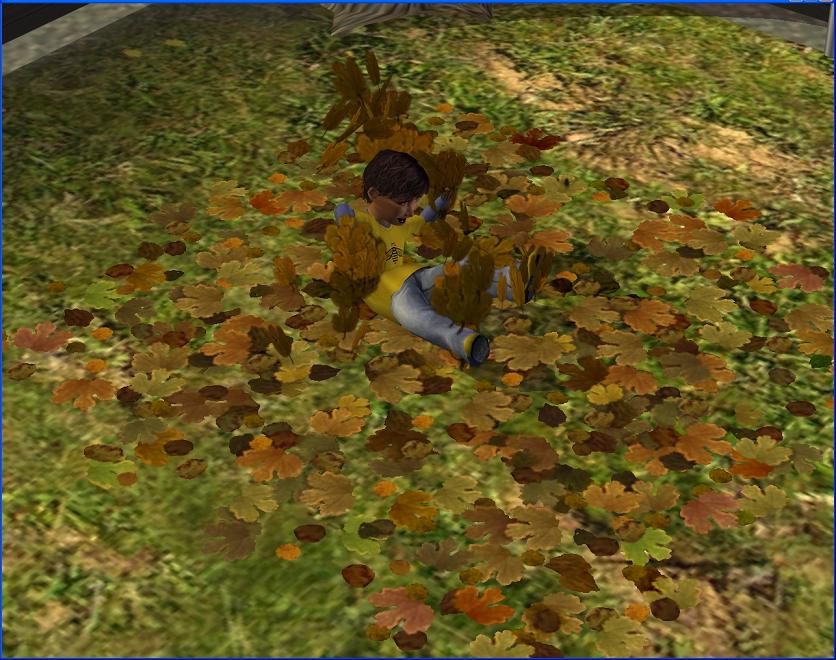 I caught Austin outside yesterday and I didn't even realise he'd got out there! He saw the leaves from the window and he just had to get out there and play in them.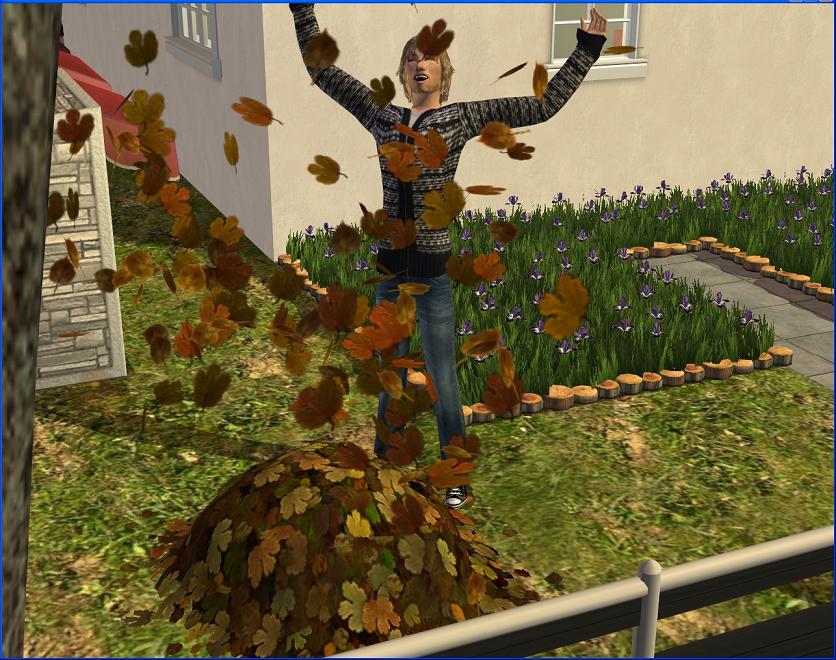 No idea where he gets that from!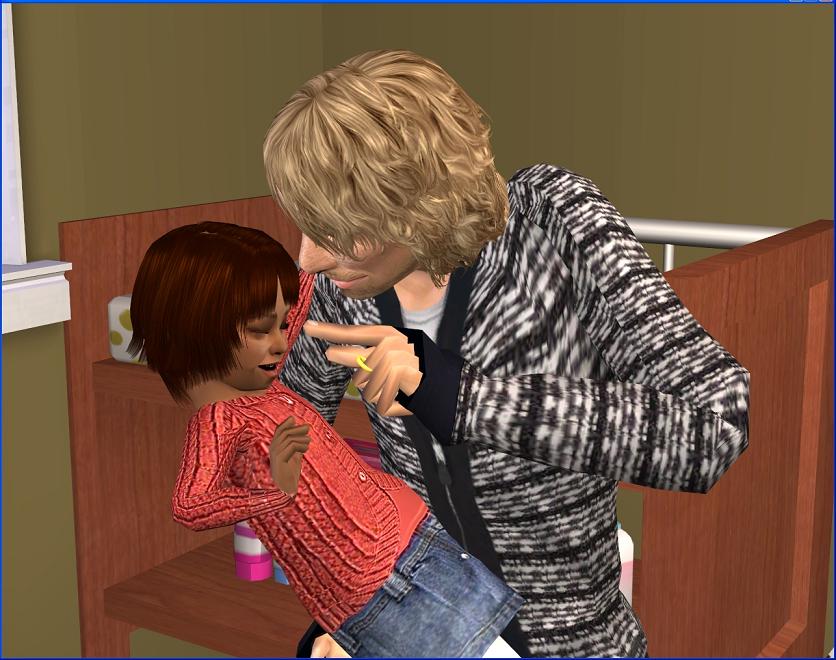 I never thought Jesse would go for it but I brought it up and he's actually on the same page with me!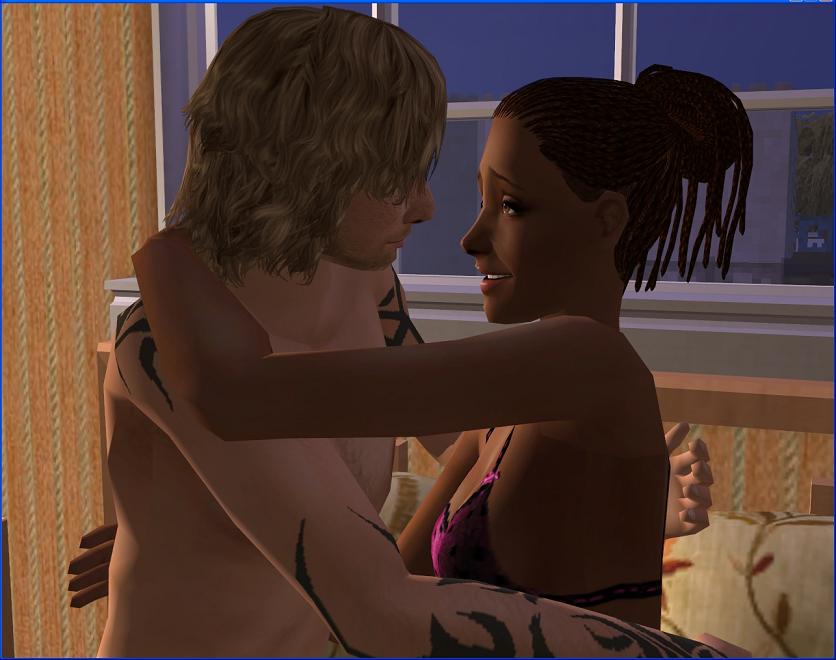 So we're trying for another baby! I'm trying not to get my hopes up. It was so hard for us to conceive Mitchell and we were really just extraordinary lucky with the twins. We're just seeing what happens.
It's already a zoo (almost literally!) around here, so what's one more?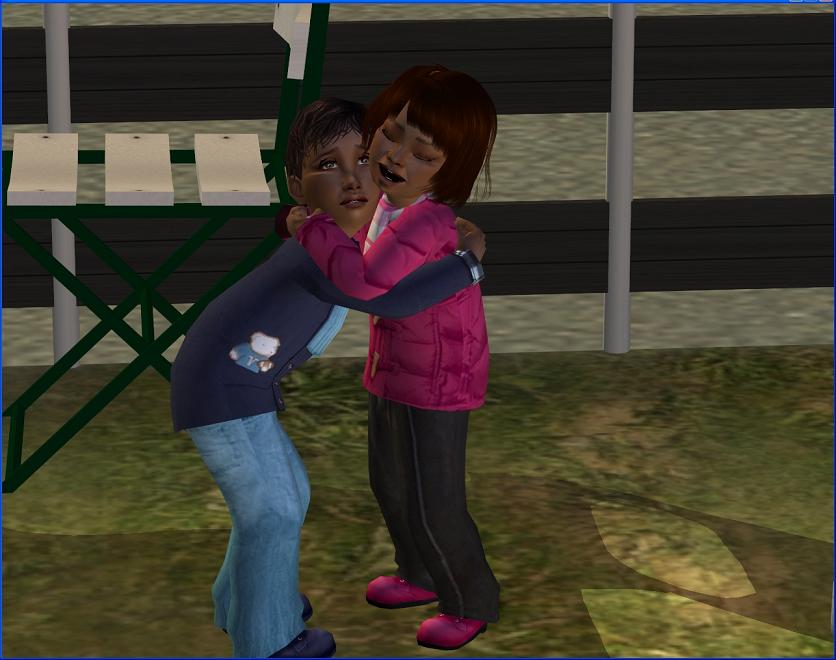 They're nice kids, at least! If they were little hellions, we might reconsider expanding the family.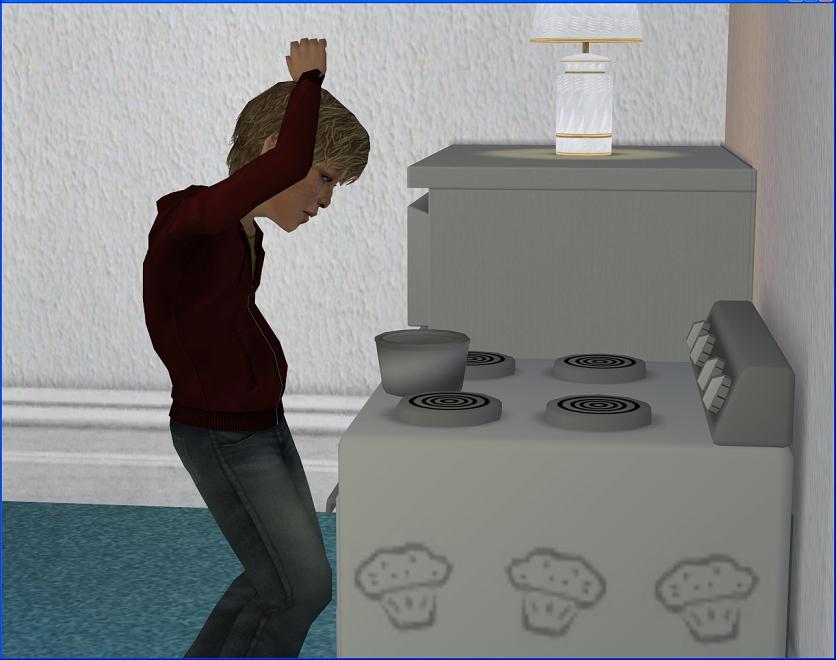 Mitchell is 5 this year and he's showing an interest in cooking, so I bought him a little toy oven, in the hopes of keeping him away from the real one!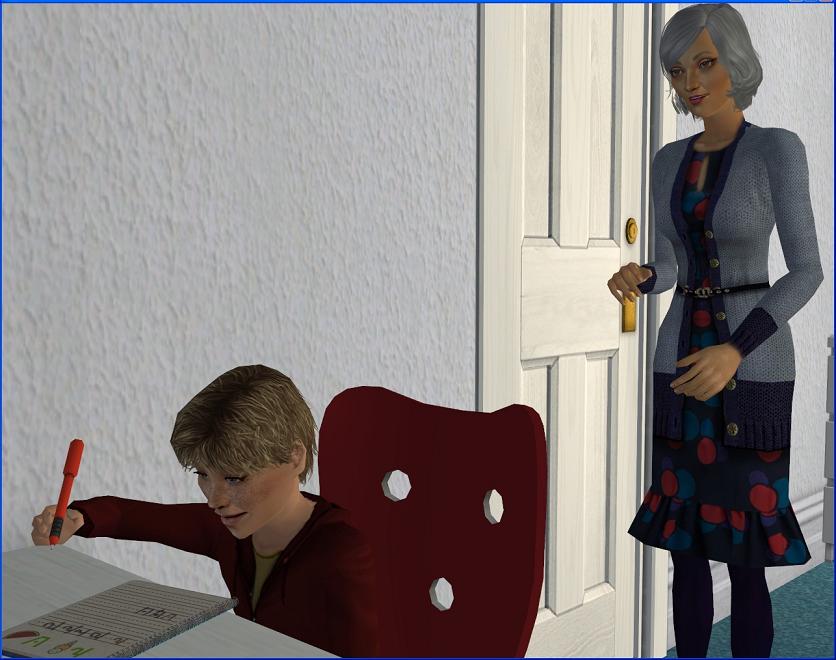 He's in Kindergarten now, so he's just starting to get homework. Mum helps him with it usually, because Jesse and I are still at work when he gets home. He says he loves school - now, anyway! I hope he can stay positive about it!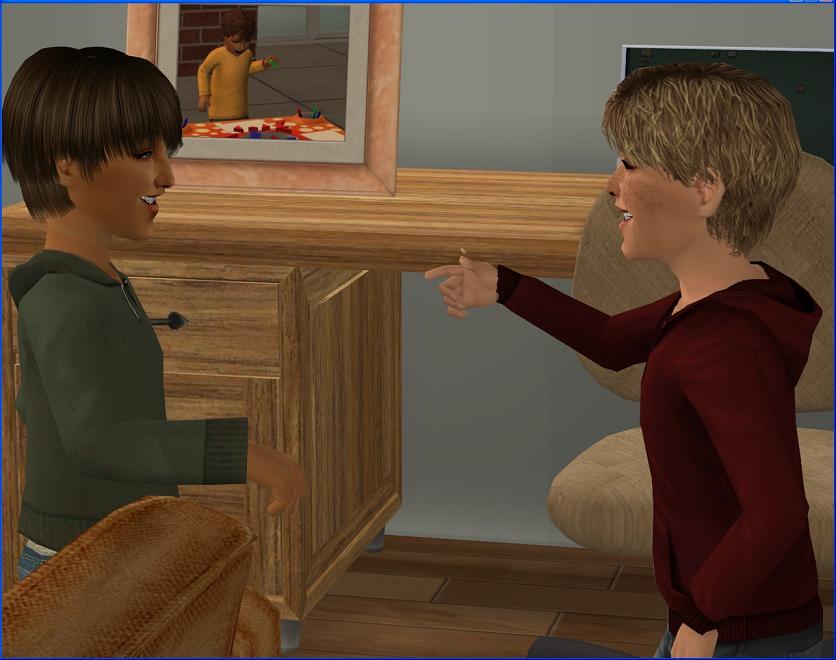 He's the only kindergarten at SPS this year but he's made good friends with
Timothy Lane
, one of the pre-schoolers. They'll be in the same class next year.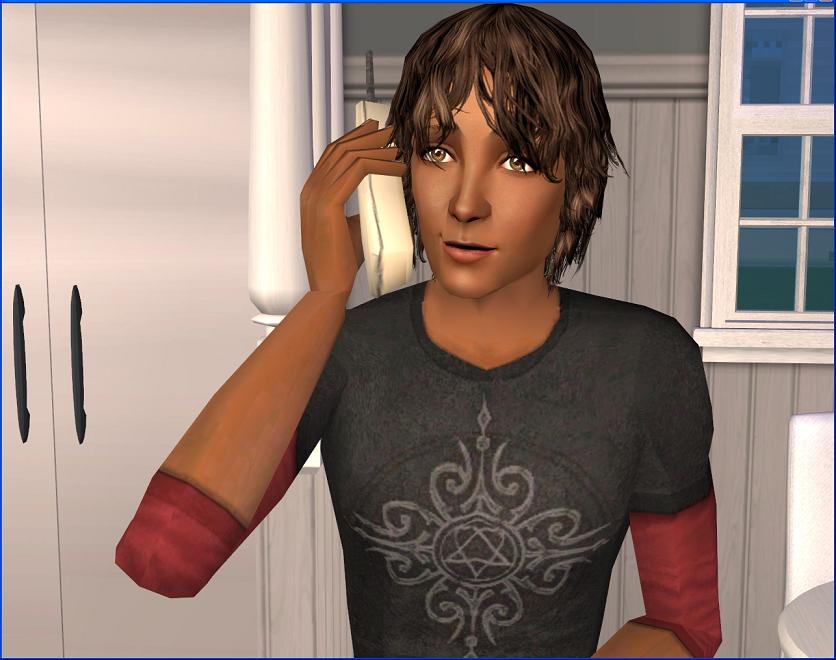 As for Nick, he'll be graduating from university at the end of this year. I'm so proud of him! He's very busy right now, so he hasn't come home for a visit recently.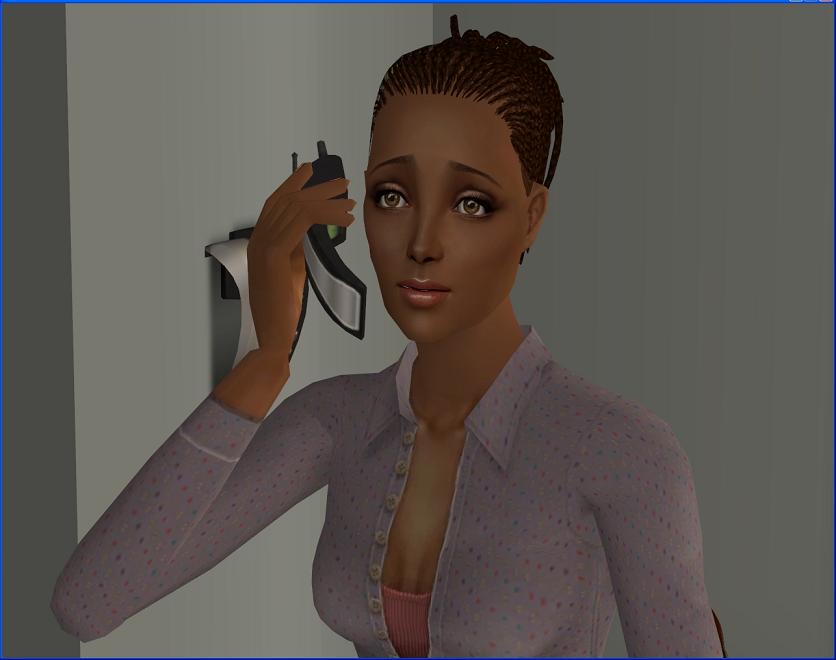 I was a little sad when he told me he'd broken up with Maia. I really liked her but if it's not right, it's not right.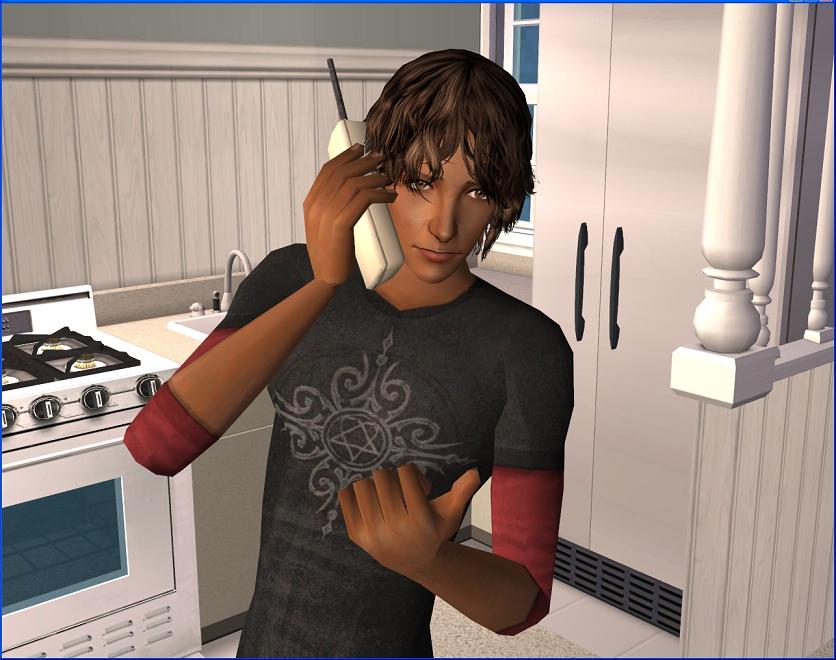 I could tell he didn't want to talk about it much, so I didn't push it. He's never liked talking about that sort of thing.
Caleb
says he's the same with him, so I don't take it personally.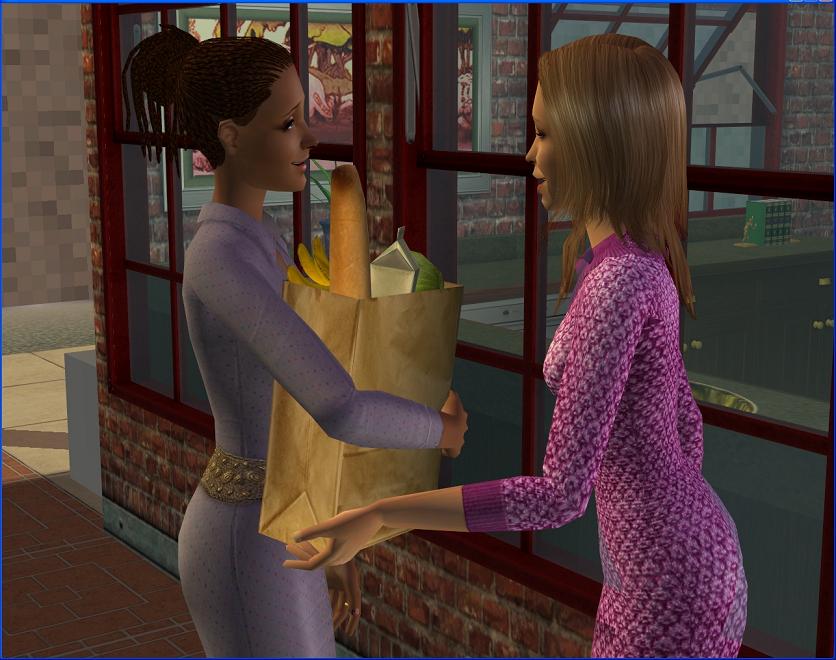 I ran into Maia on the street a few days after Nick called. I think she thought I'd want to avoid her but I invited her inside the coffee shop for a chat instead.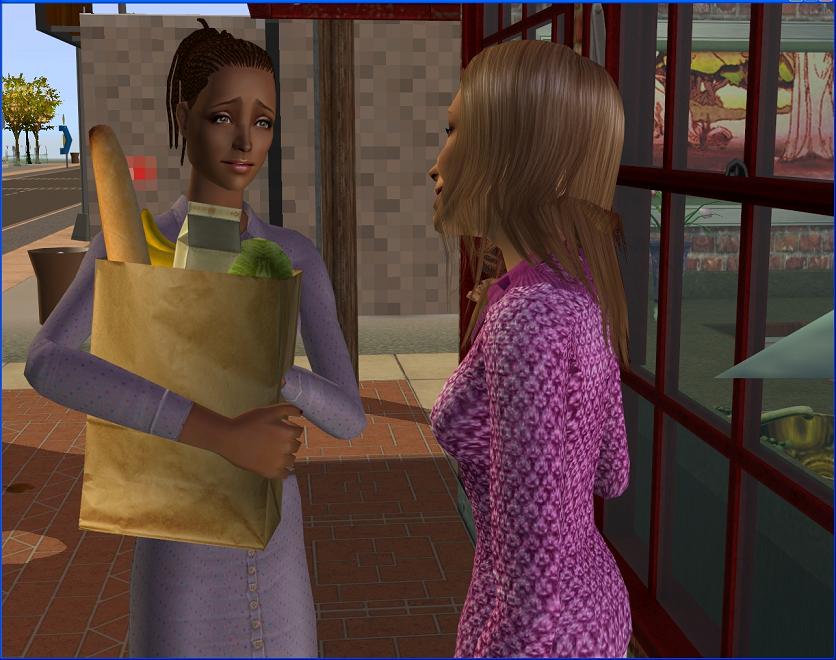 I guess I was just a bit worried about her after her expulsion and I wanted to check how she was doing. I hope she doesn't tell Nick I was snooping, because I wasn't!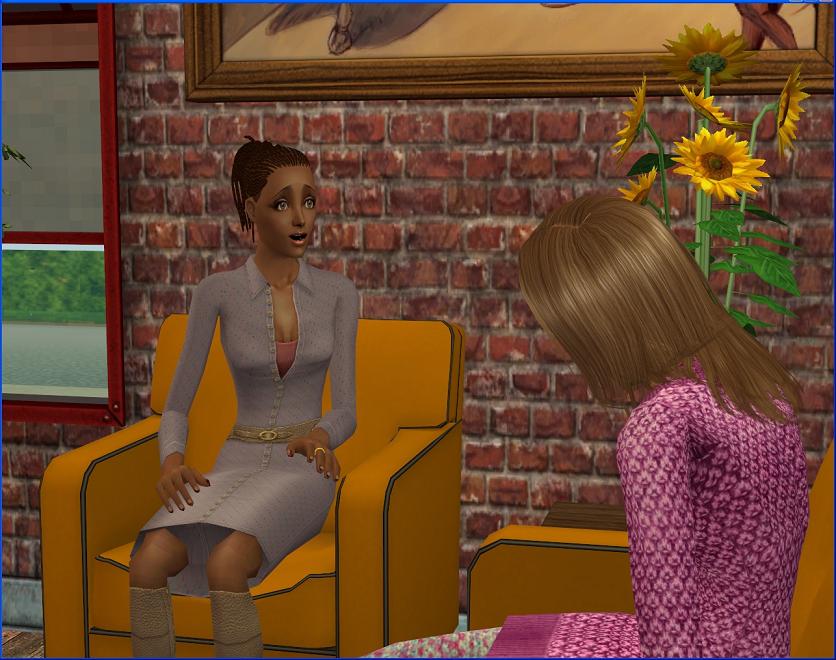 She's found a job but it sounds like she couldn't hate it more if she tried.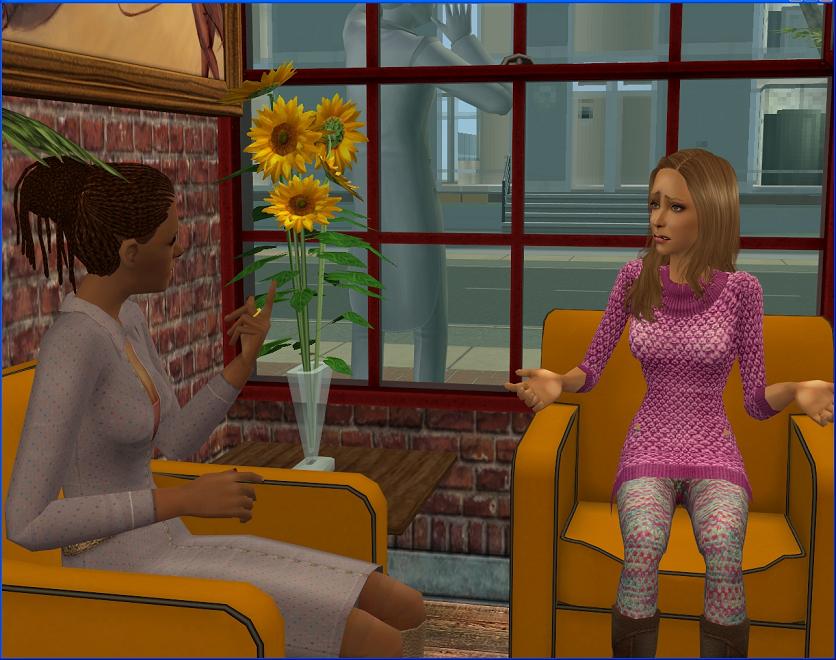 She seems so confused right now. She's got no clue what she wants to do.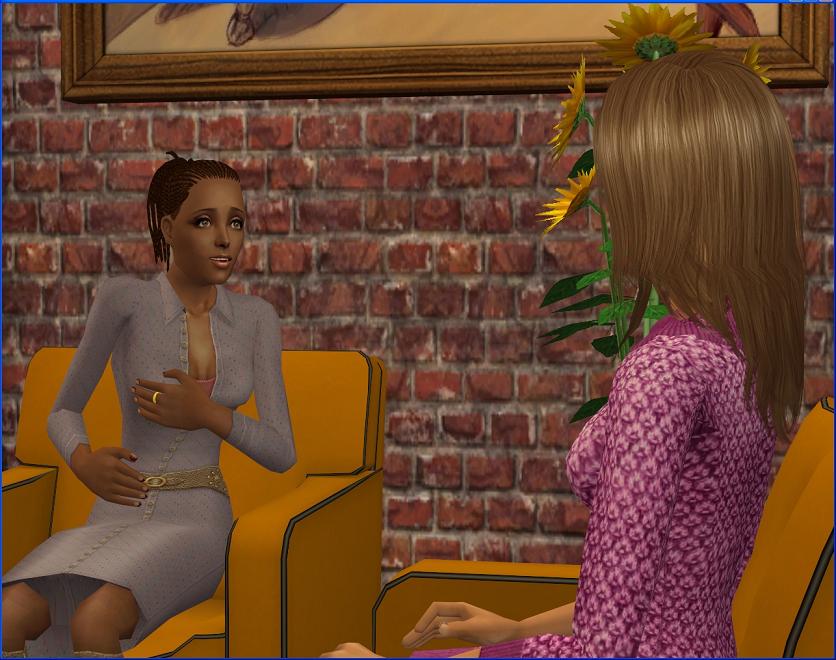 But I didn't figure out what I wanted to do until I was over 30, and Nick's dad was almost 40. And Caleb didn't have a college degree either. We both made out okay. I think that made her feel a little better but she's still feeling a bit lost.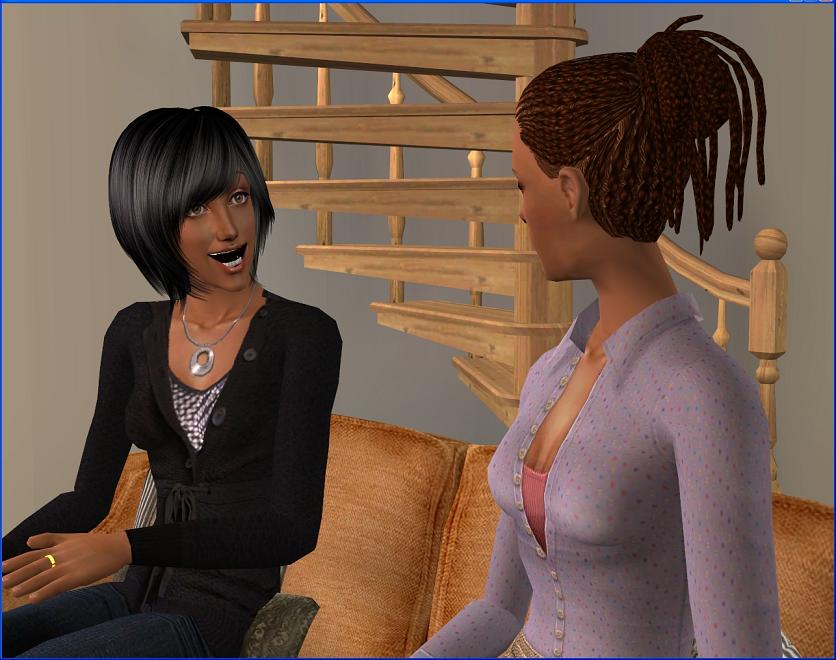 I got home that evening to find my brother Jonas had dropped by with his family. We try to get together a lot so the cousins all know each other but I'm usually just excited to catch up with
Tatiana
.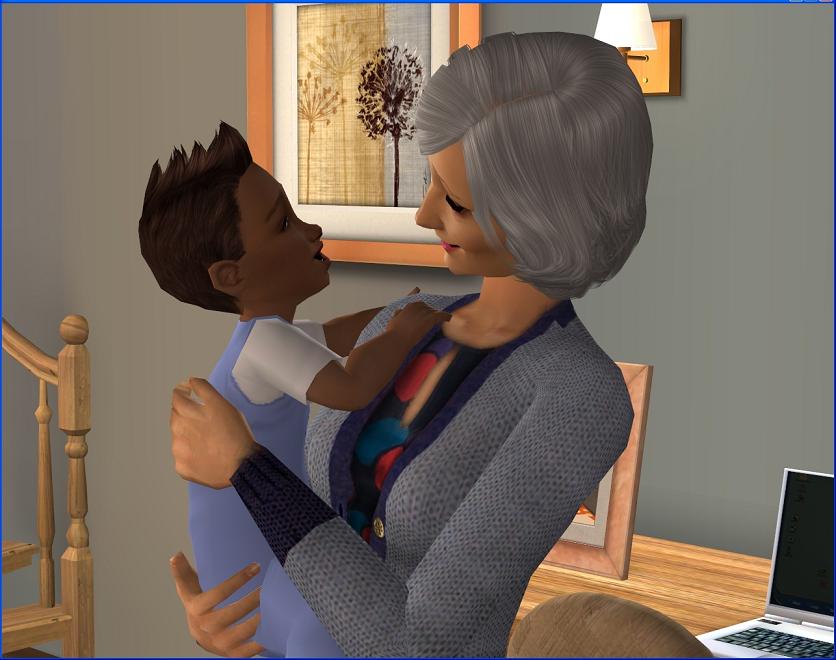 Mum is usually the one who organises the get-togethers. She loves having the grandkids visit.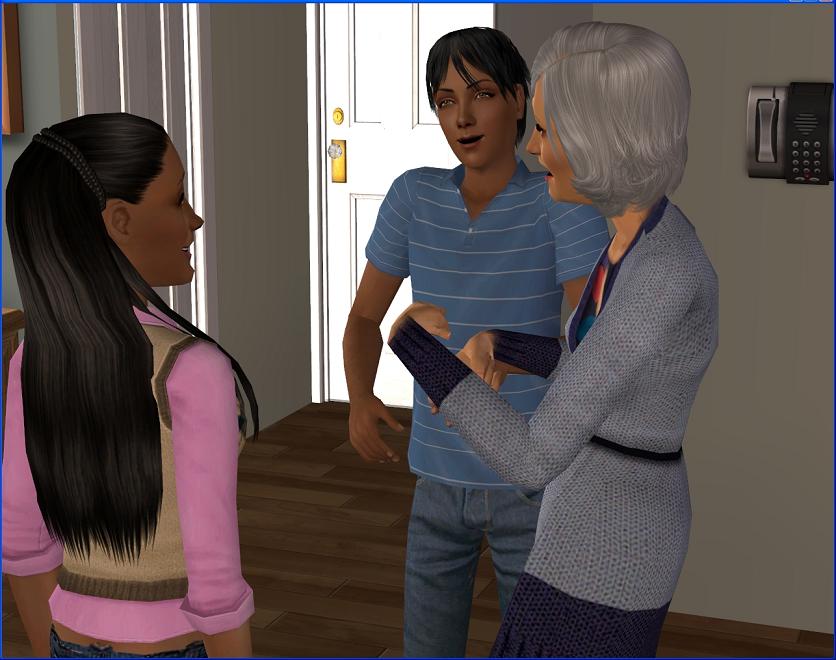 They all love her too, which I know she cherishes. The only thing that would have made the night complete for her was if Nick could have made it.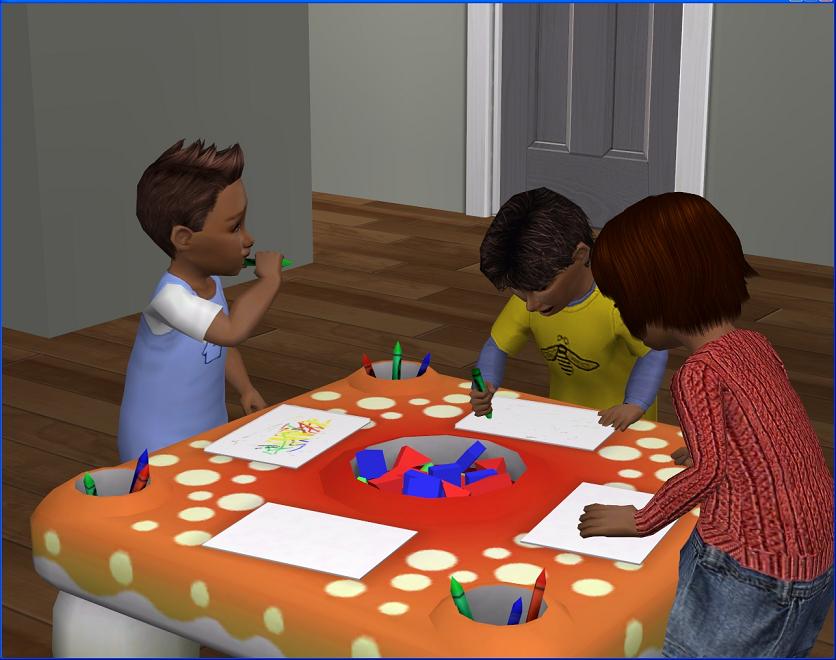 The kids do love hanging out together.
Brendan
is two years younger than the twins but they all seem to play together without much fuss.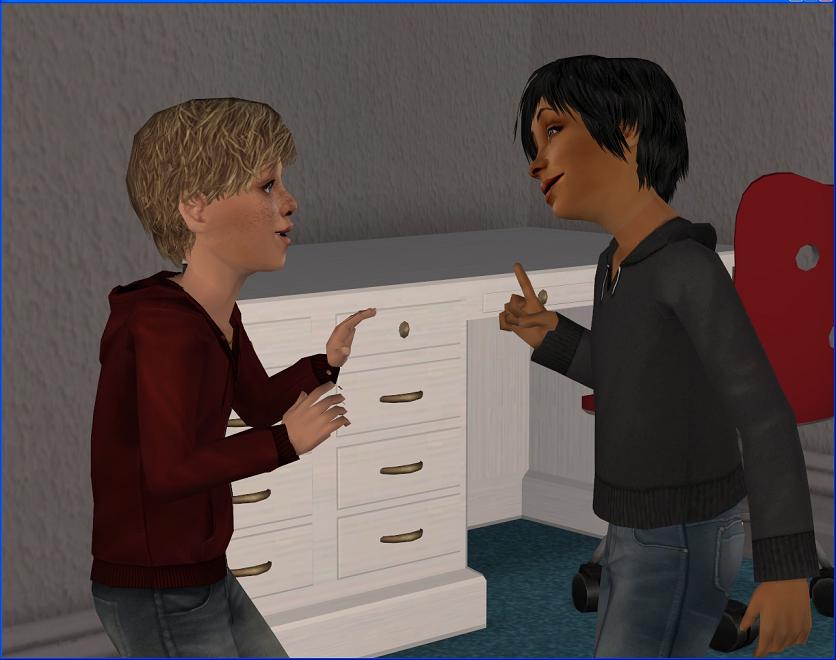 Likewise,
Edward
is older than Mitchell but he's sort of taken him under his wing a bit.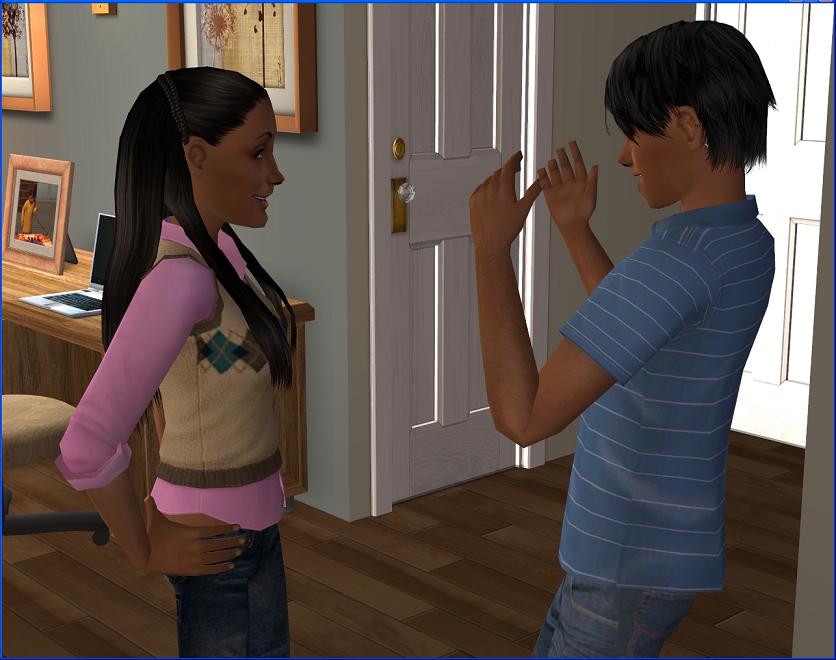 Dominic
and
Audrey
are both in high school now and are a little old for "kid stuff" so they keep to themselves when they're over here. I can't blame them.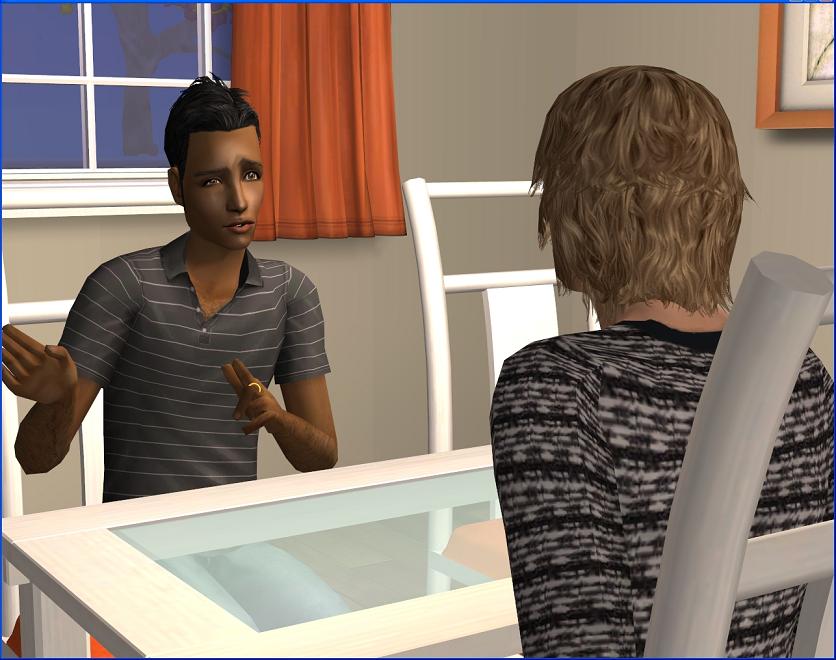 Jonas spent most of the night talking to Jesse. He's planning on quitting his job and opening a gaming arcade and he wants Jesse to be his manager.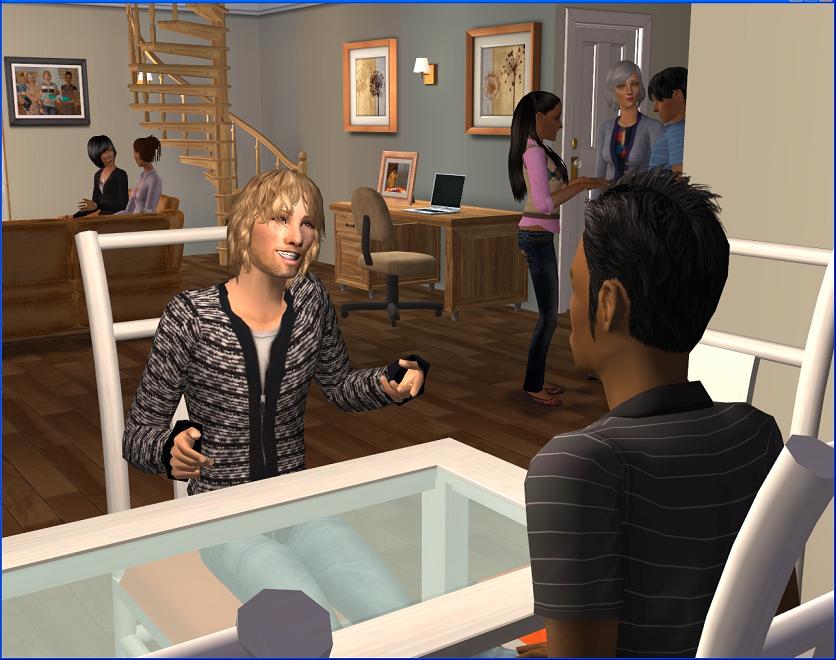 Jesse has been getting a little restless at the video game company he and Jonas both work for, so he loved the idea of doing something new.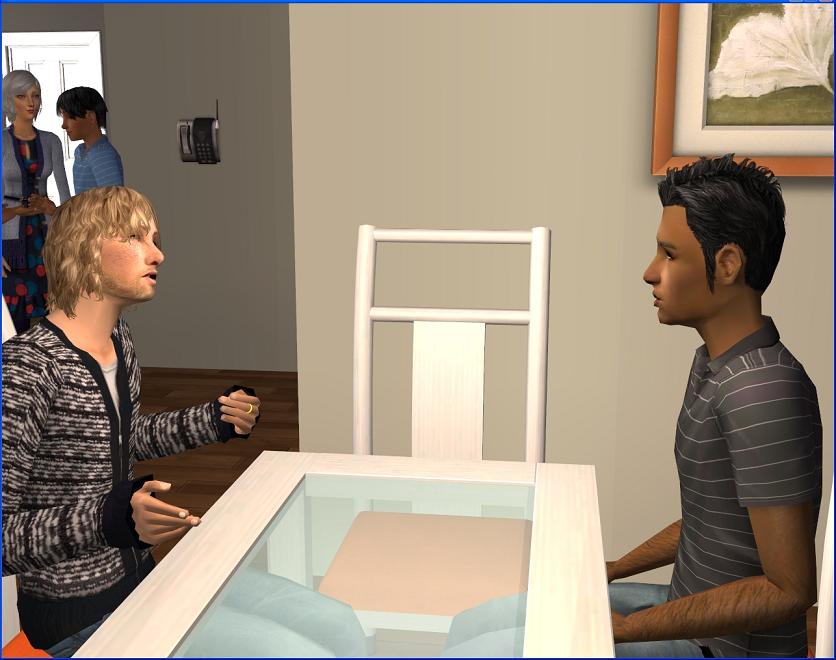 Jonas said the job was his if he wanted it but Jesse said he'd discuss it with me first.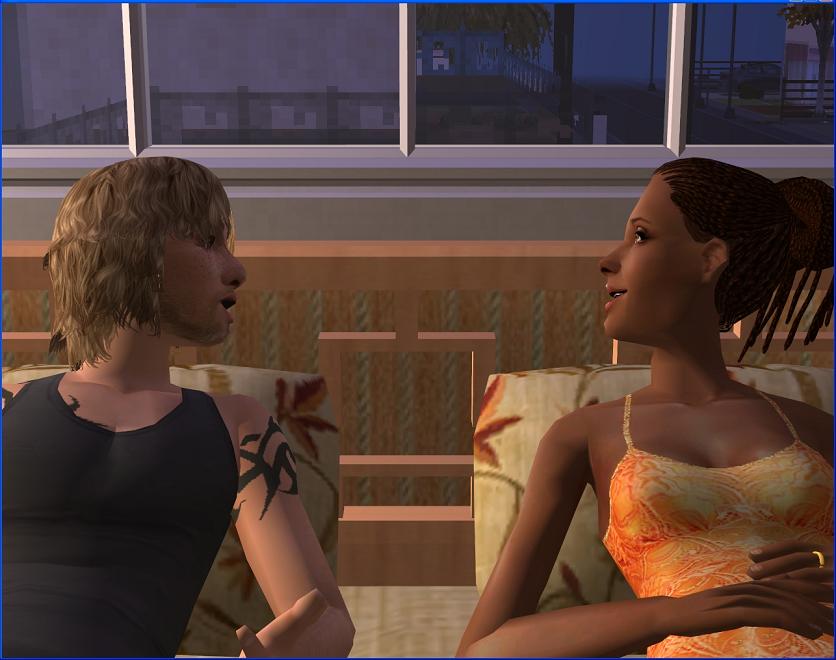 And so we discussed it. Jonas has only just bought a shop front, so Jesse wouldn't start for about six months.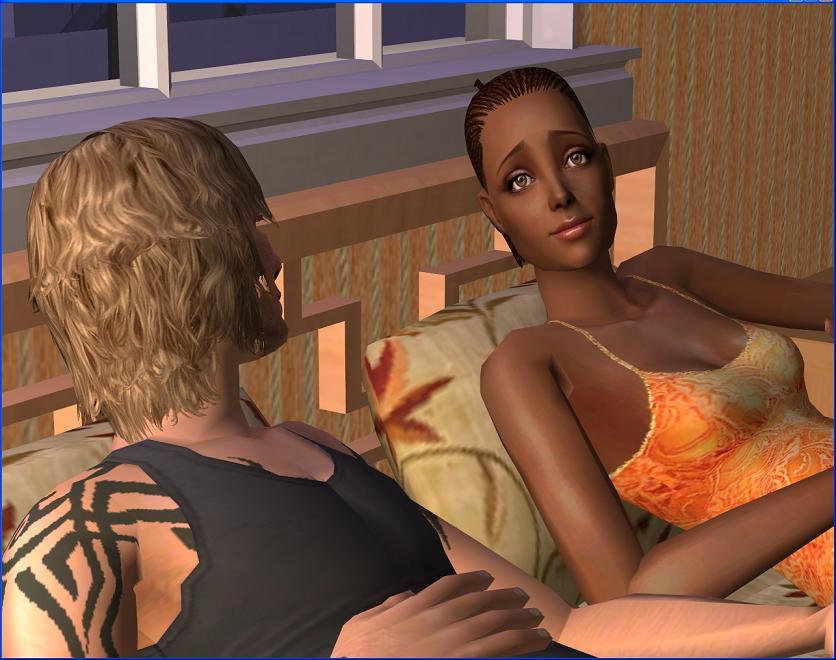 It would be a pay cut, which is my main concern. Jonas has enough capital to get the business started and pay Jesse a decent wage but it would still be less than he gets now.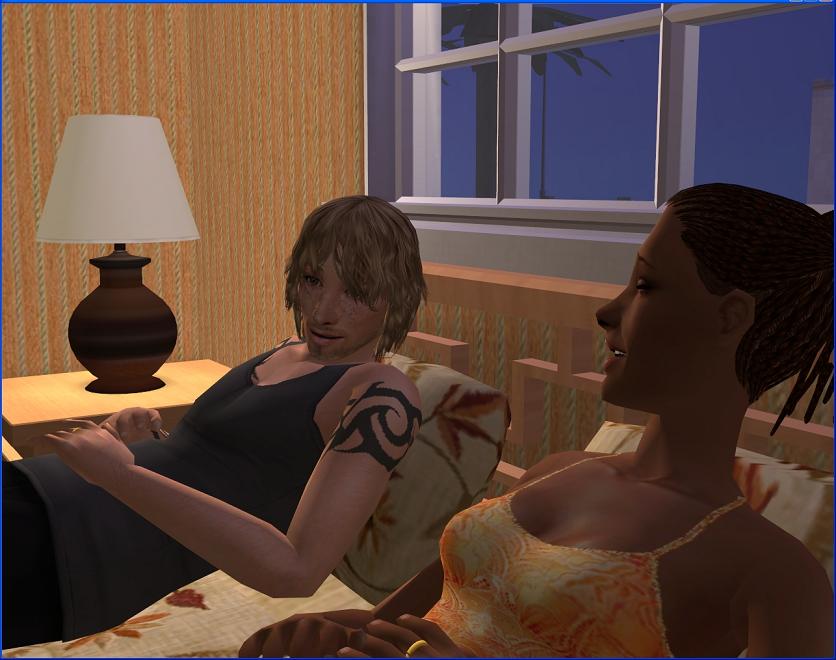 Jesse's so excited about the opportunity though and I think Jonas knows what he's doing, so I gave Jesse my blessing.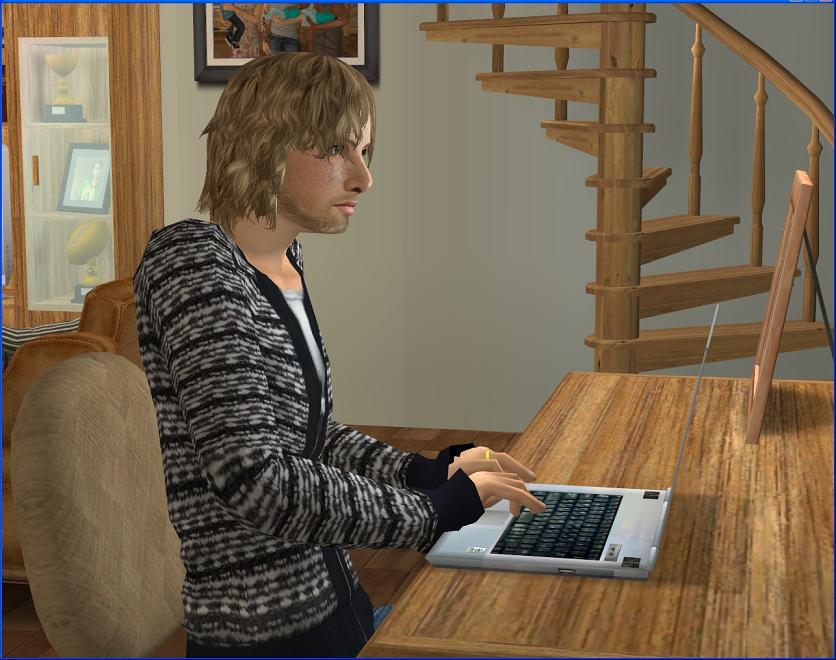 He's already reading up on marketing and business: anything he can find that he thinks will help. I've so rarely seen him so serious!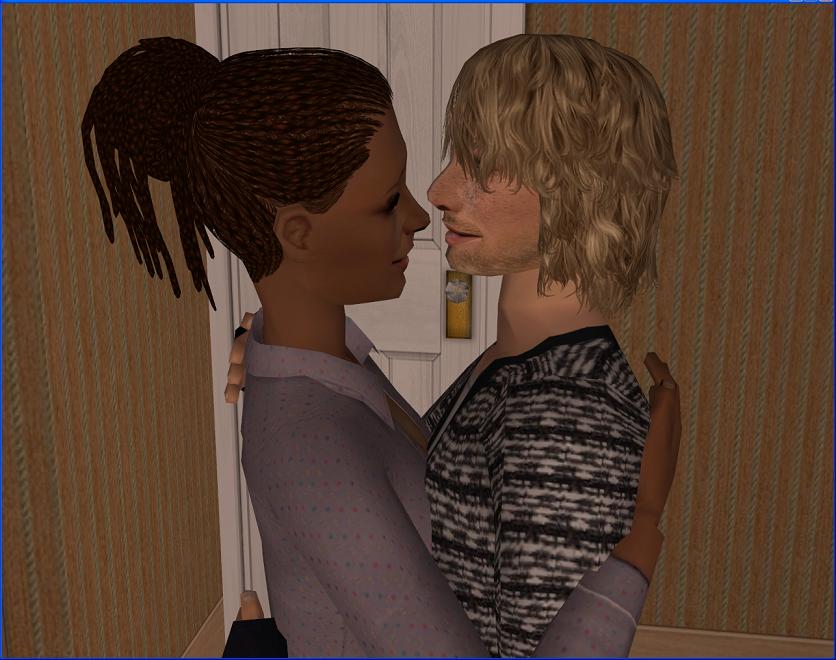 I think this might end up being really good for Jesse. I'm kind of getting excited about it myself!
Notes:
Title is from

The Good Life

by Weezer. Sigh...I miss old school Weezer!

I doubt very much that Abigail and Jesse will have another baby. They both have the want, so I took Abigail off birth control. Abigail is getting up there in terms of fertility though, plus they

never

try for a baby. I leave that up to my Sims, so unless they do try (or if they have an unlikely risky woohoo pregnancy) Austin and Lauren will be their youngest kids.

So Jonas is the Sim who rolled the "quit your job" ROS this round and when I play his family next, I will hopefully have the damn arcade ready to open. Sullivan doesn't have one so I'll need to download, build (ugh!) or redecorate an already existing building. I'm in the middle of building a comic book store for a mini-challenge at N99, so I figured the arcade might be a good business to have right next door to that (not that Sims care!)

I decided to start the ROS now mainly for a more realistic timeline but also because I'm not sure what I want to do with Dominic and Audrey this round so I wanted to get

some

of the business stuff out of the way.

Speaking of Audrey, the want to fall in love with Charlie rolled away. Now she wants to sneak out with Jack. Which is not likely to happen, being that she's 12 and I don't think she's that kind of girl anyway! ;)