Round 27: Winter 2025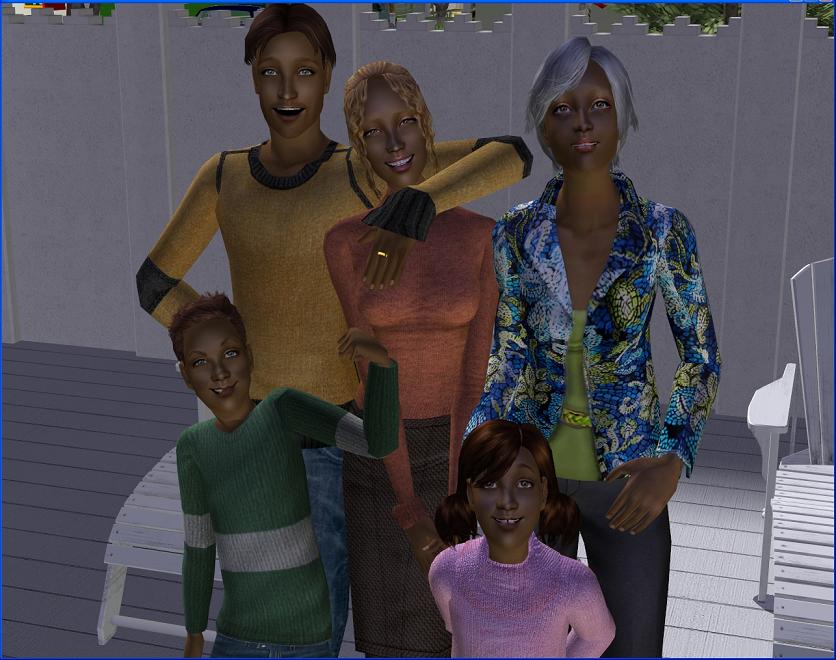 Narrated by Zaria Royce-Nihill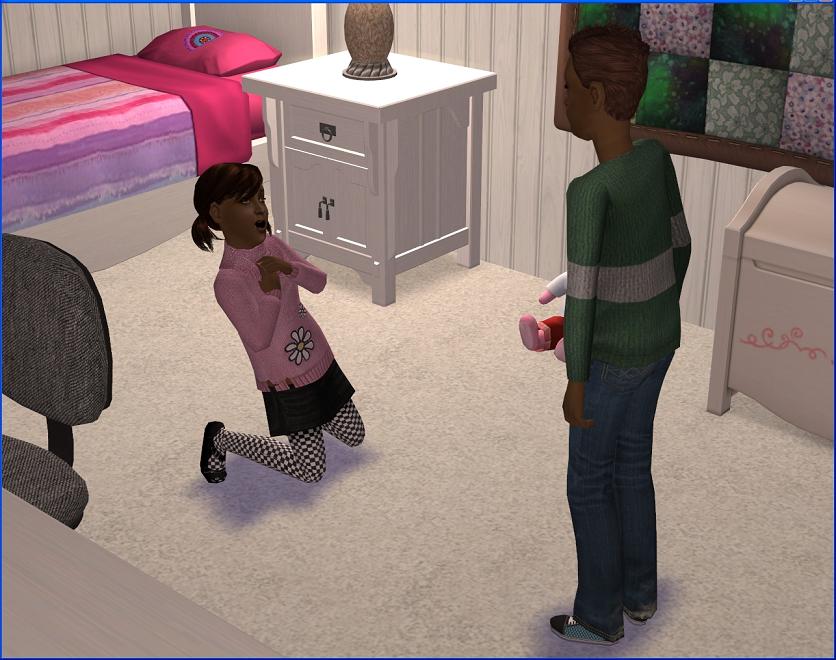 Sometimes I look at Josh and Jessica and wonder when I got old enough to have an 11 year-old and a 5 year-old. It seems like they've grown up so fast!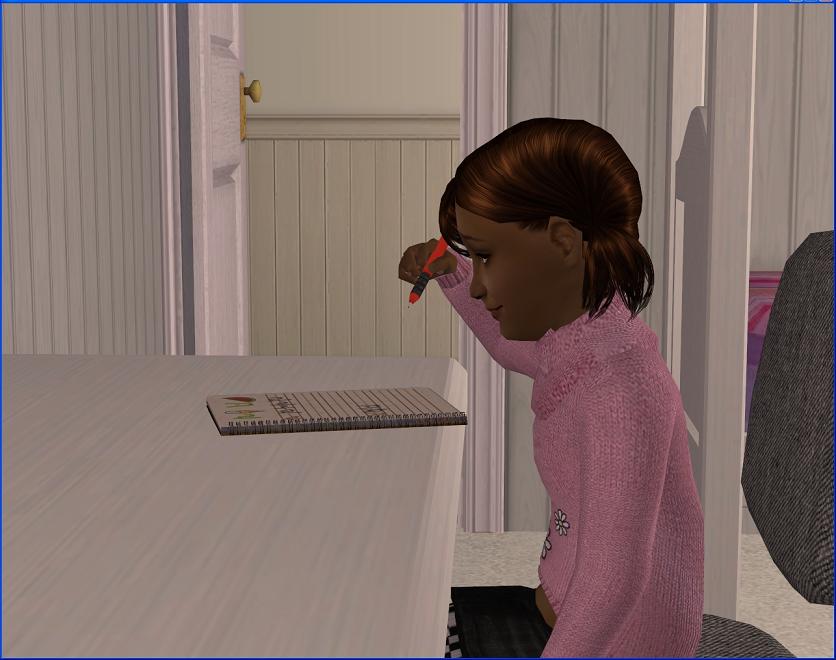 Jessica is in kindergarten and Max and I are so proud of how enthusiastic she is about school!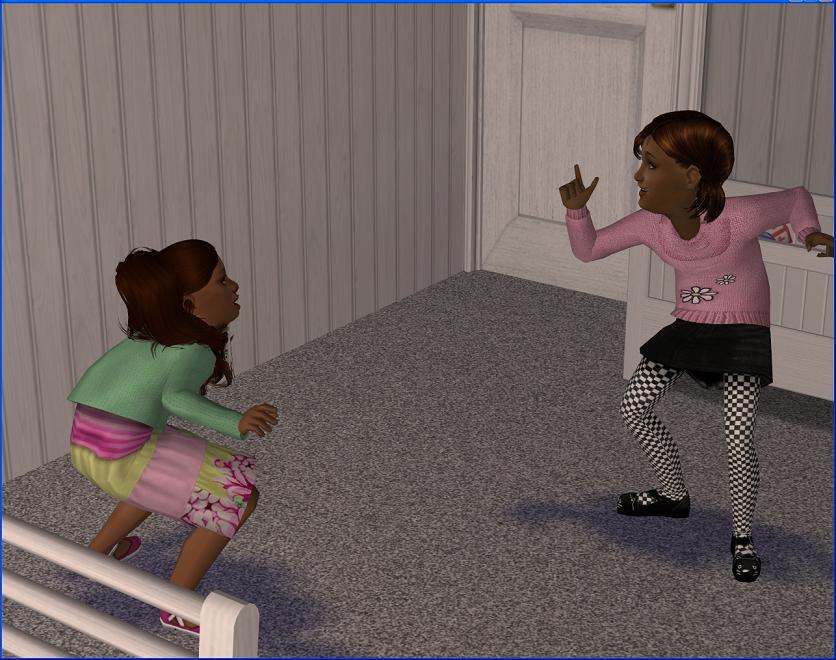 Of course, school has meant she's been able to meet
lots
more kids and for a social butterfly like Jessica, that's heaven.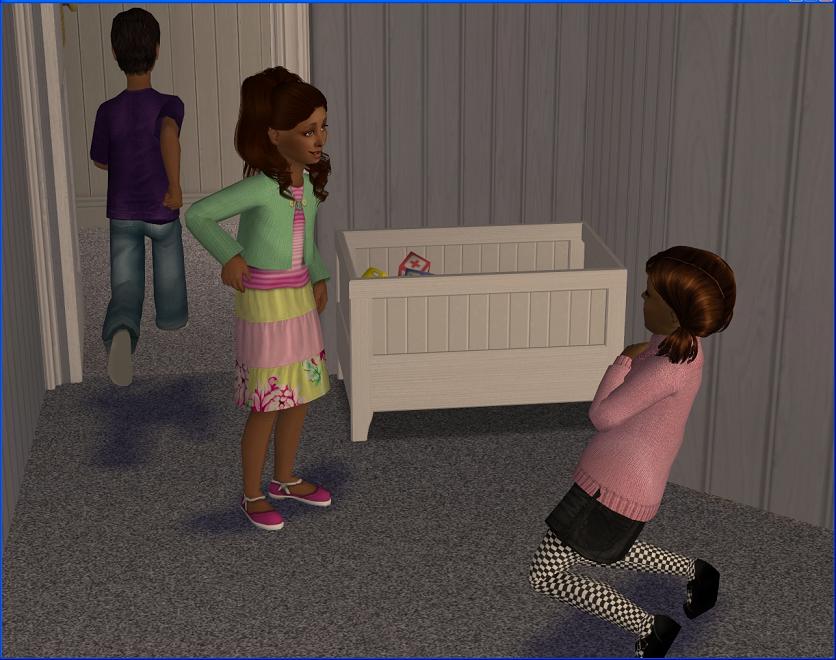 I don't think an afternoon goes by when Jessie doesn't have any friends over.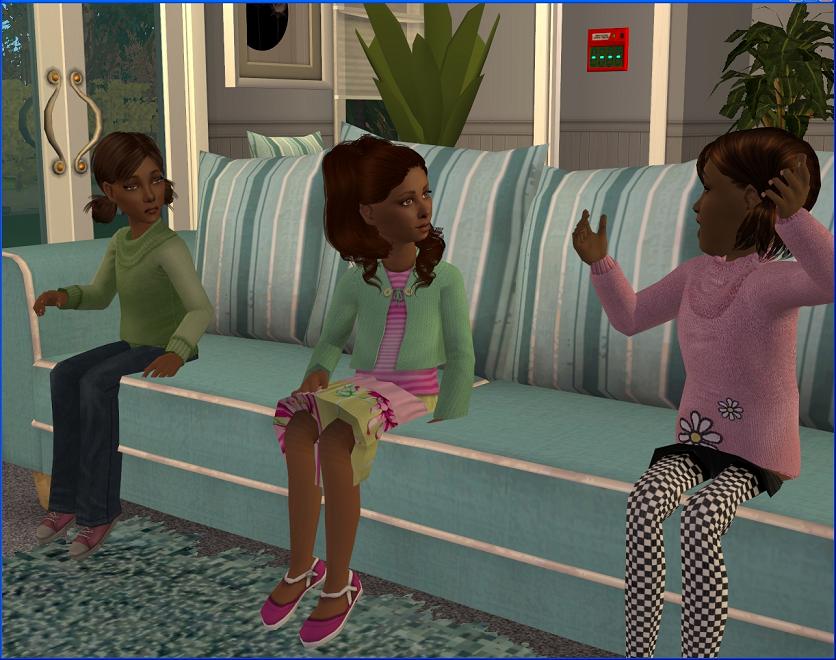 Jessica has a lot of friends but her core group consists of Emma Gottlieb and Lauren Carmody. Lauren is still in pre-school but seeing there aren't any other girls in her class, she's kind of latched on to Emma and Jessica.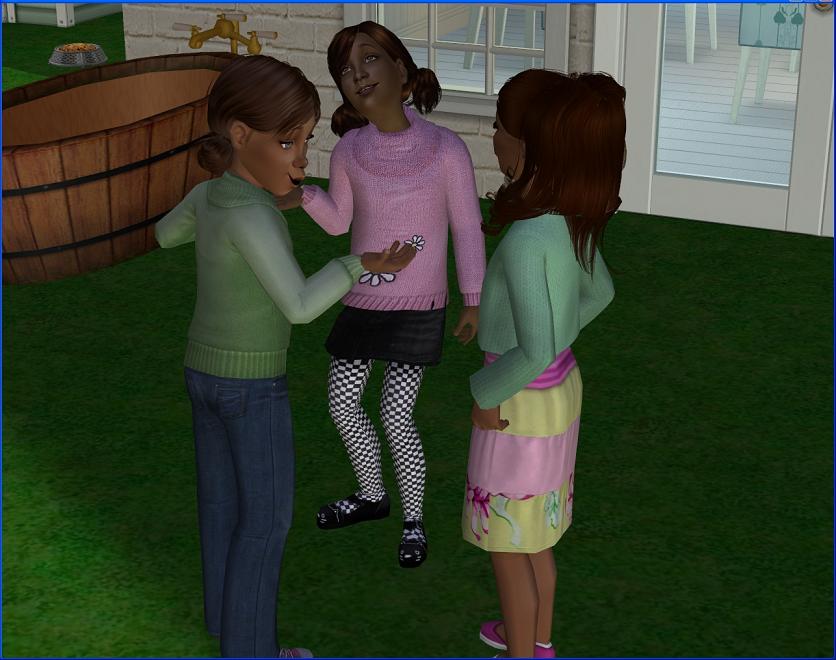 It's so cute watching them together. They're like the Three Musketeers.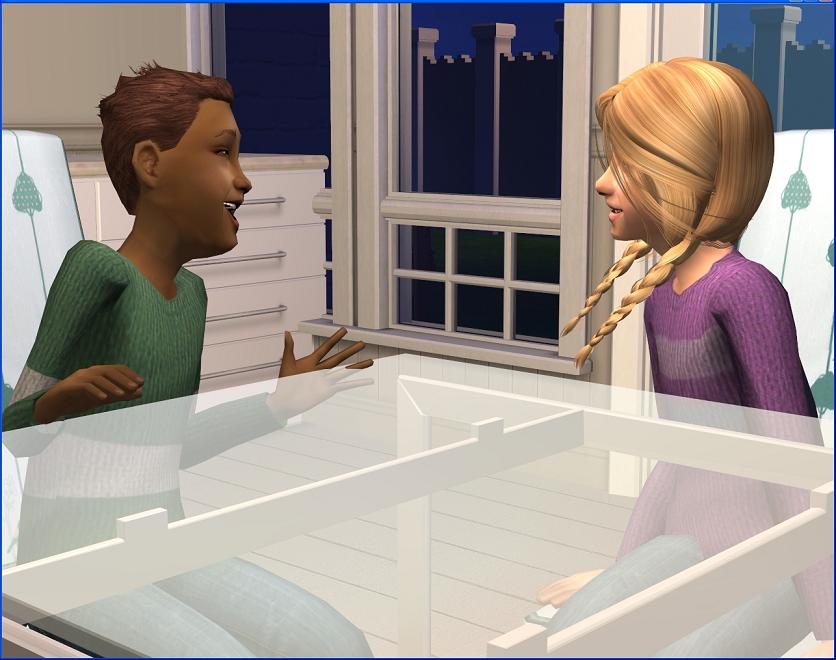 Josh has found it a bit harder to make friends and keep them. He was friends with a few boys, who have now all moved to high school. So I was happy when he started hanging around with Elspeth so much last year.
When I first met Elspeth, I wondered what a sweet little girl like her would want with my rough, brash son.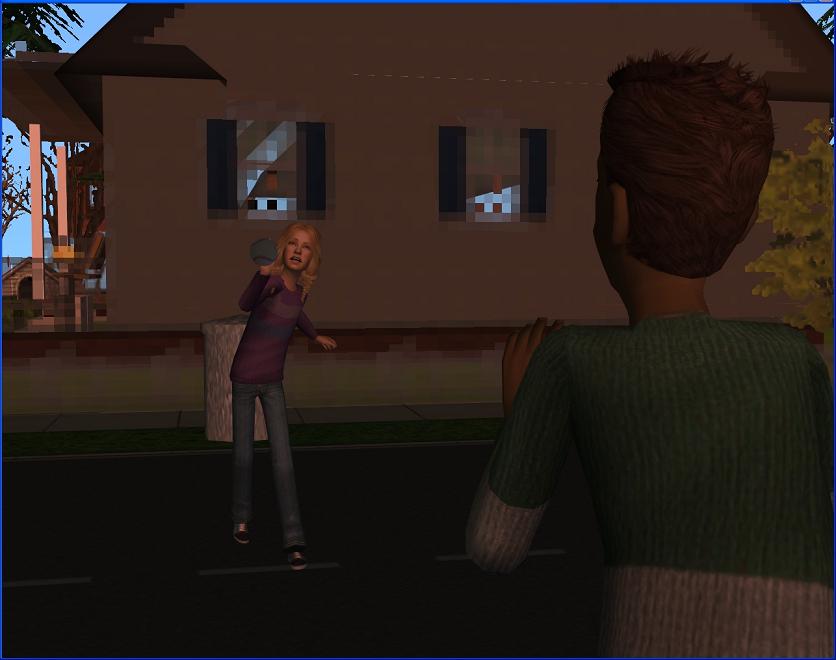 Appearances can be deceiving, I suppose!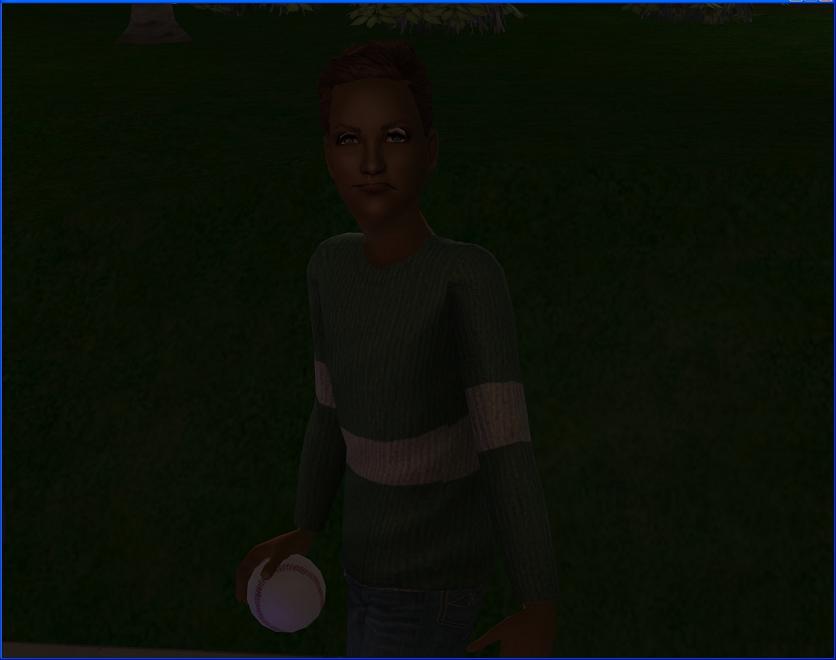 Elspeth is more than a match for Josh!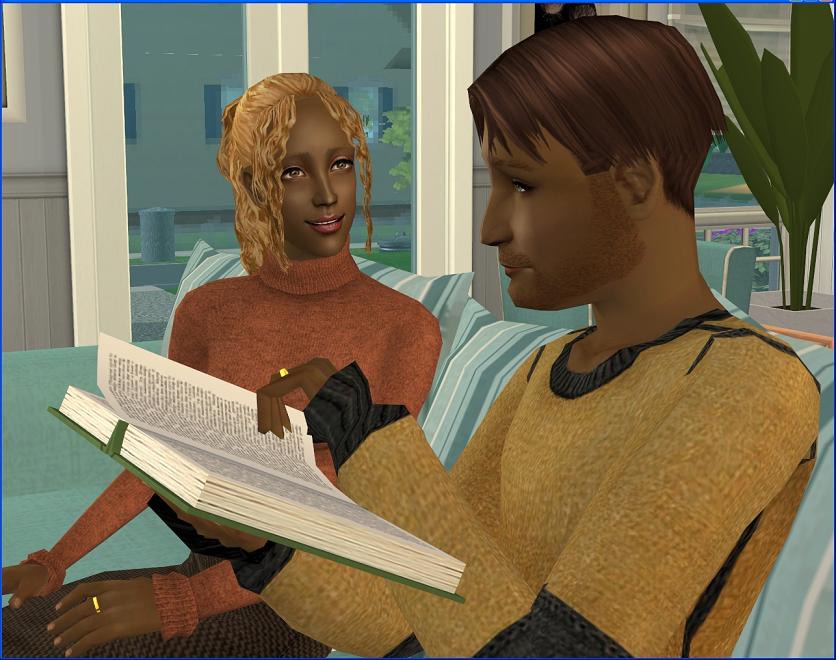 Ever since Caterina started dating Julian Sitko, I've been on edge waiting for Max to blow up about it.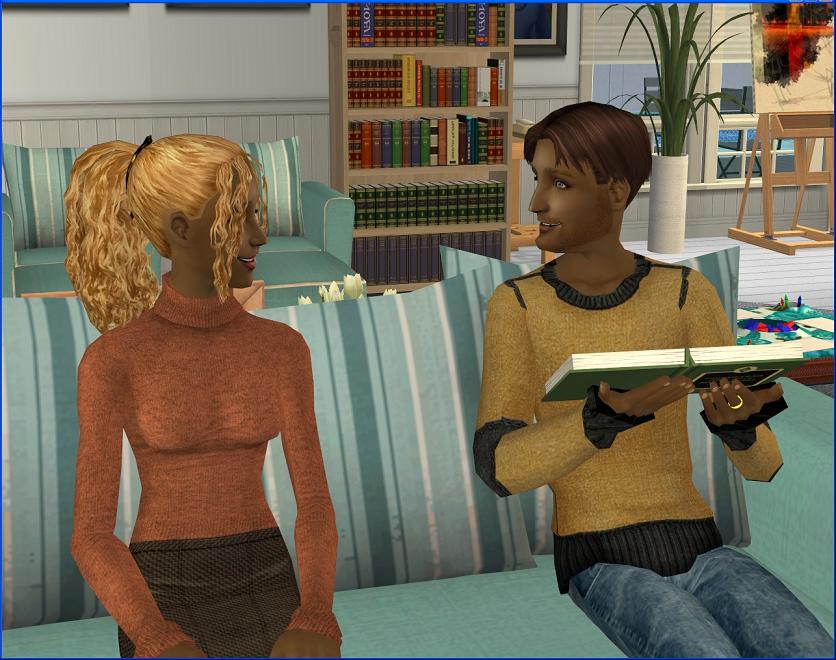 So far though, he seems totally fine with it, which really surprises me. I was ready to be very gentle with him about it, because I really don't know how I'd feel if it was
my mother
but Max has said himself he doesn't have a problem with Julian.
Max and Julian have really hit it off and it didn't really take them long either. They both have a love of sports, so they had that topic to break the ice from the beginning.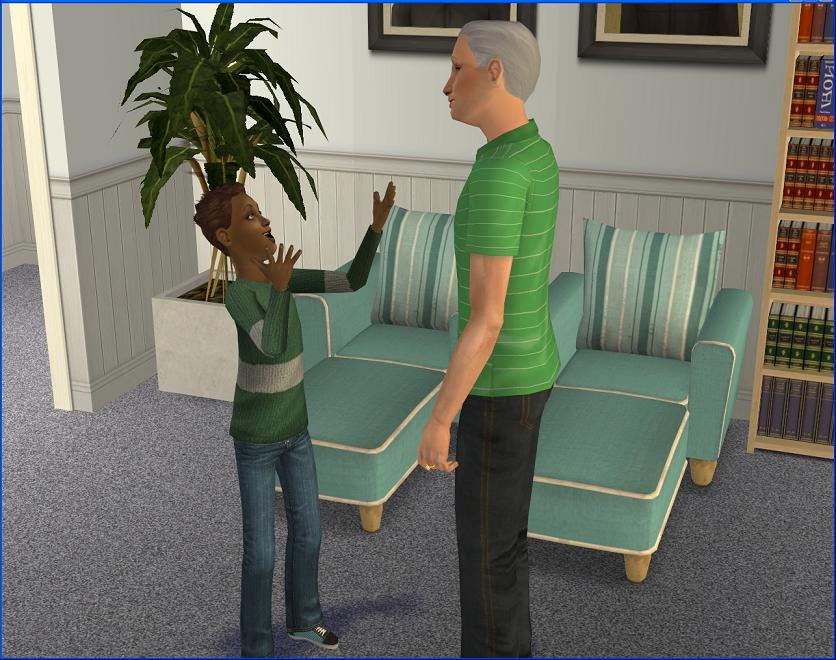 Sports helped endear Julian to Josh as well. All you need to do to win Josh over is know a lot about sports (that's how Elspeth became friends with him).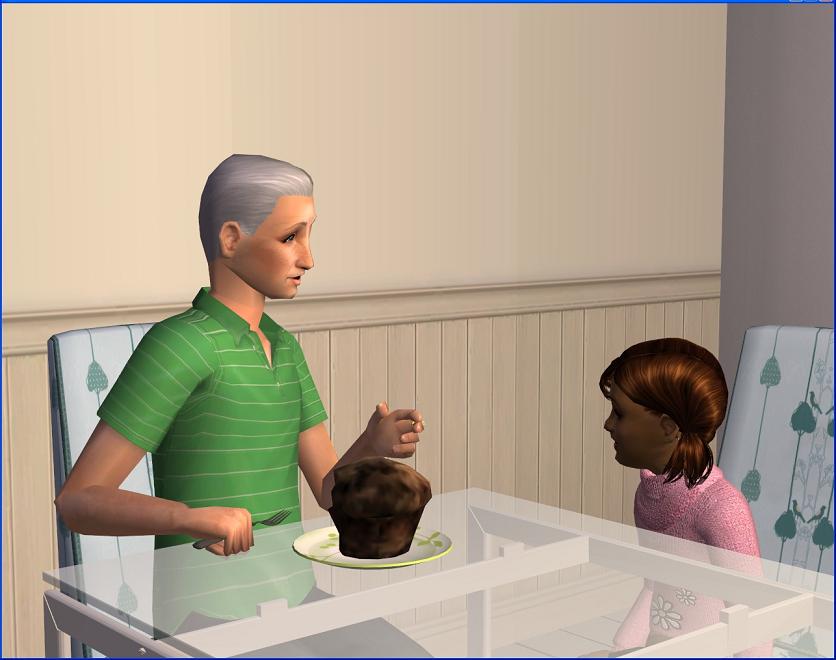 He pretends to enjoy Jessie's disgusting burnt muffins, so he's pretty popular with her too.
My dad
and
Ben
both died before she was born, so she's never really had a grandfather figure around before.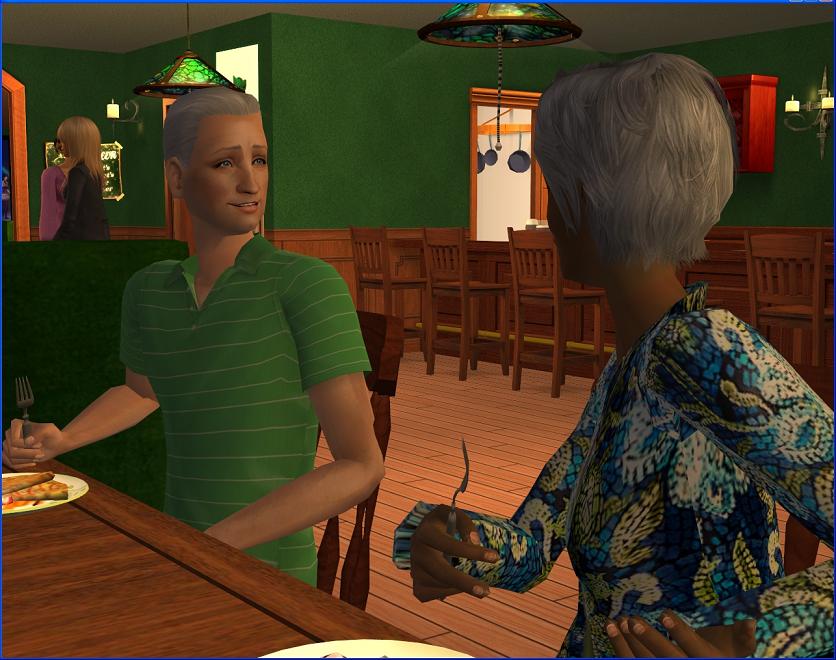 I just think it's sweet that Caterina's found somebody again. It must have been lonely for her after Ben died. She had us, of course, but it's not the same thing as having a partner.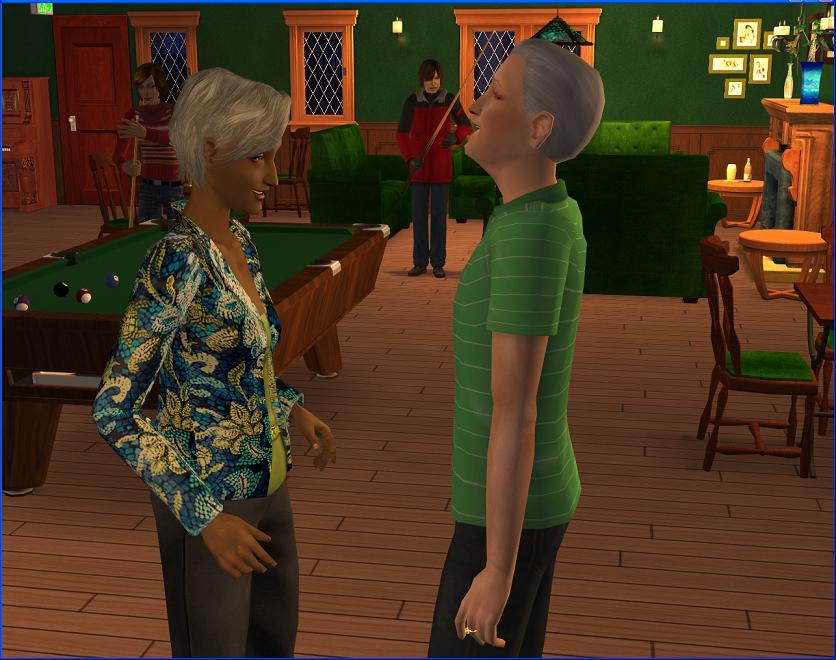 She and Julian get along so well and they share many of the same interests; they're both extremely fit for people in their 70s, for instance.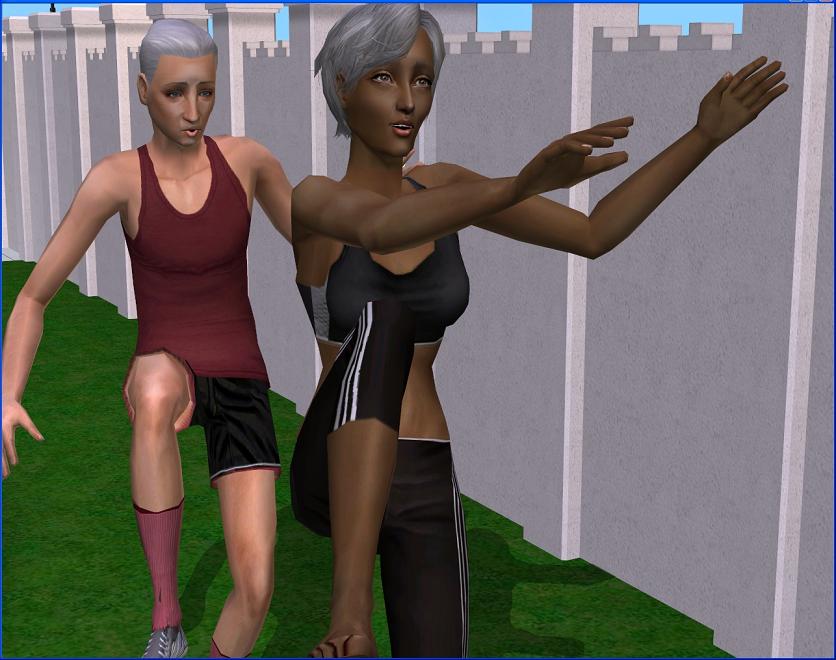 Though their physical talents for that sort of thing seem to lie in different arenas.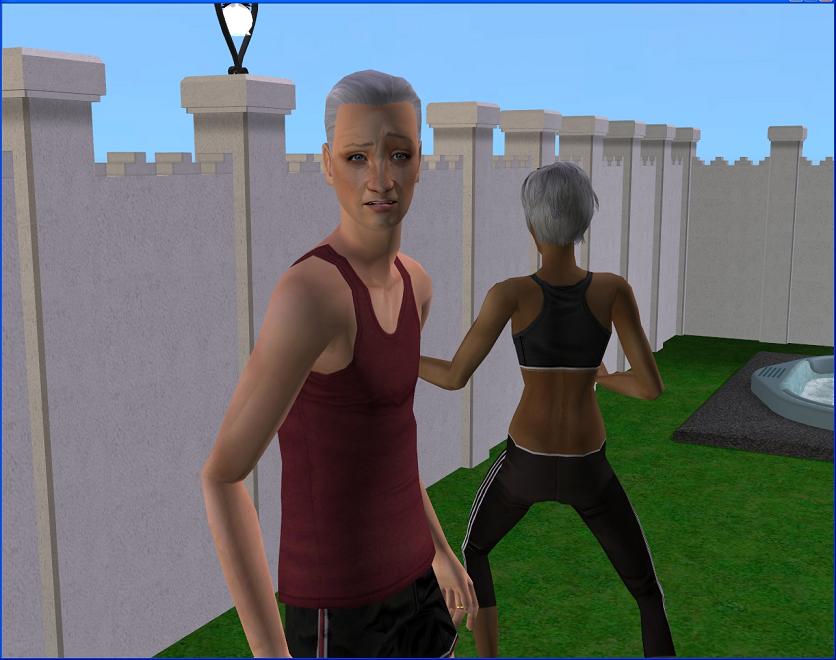 Caterina has Julian out in the back yard most mornings, doing tai chi with her. She says he really enjoys it but he just looks bewildered every time I peek out at them.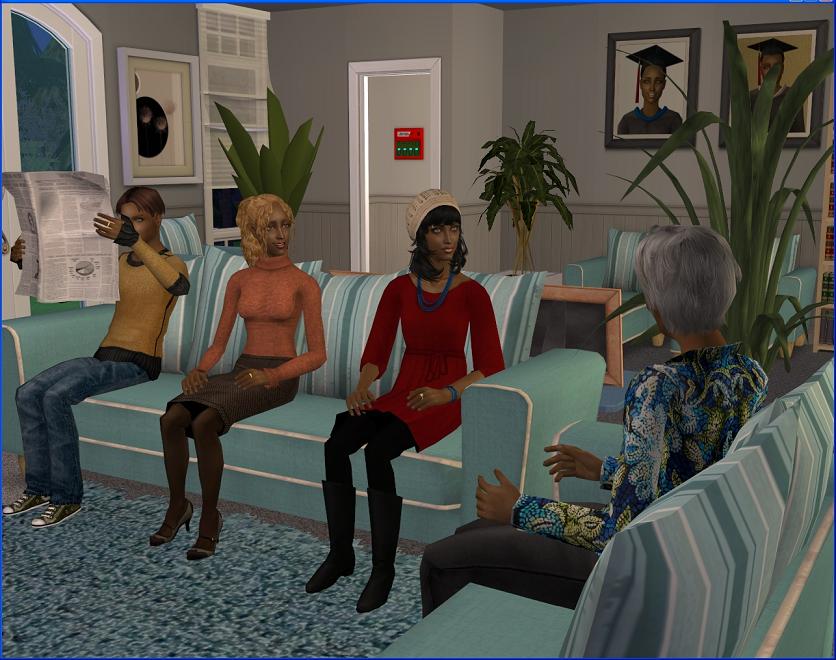 Max's sister Olivia is in the midst of wedding planning. She and Steve are getting married next spring.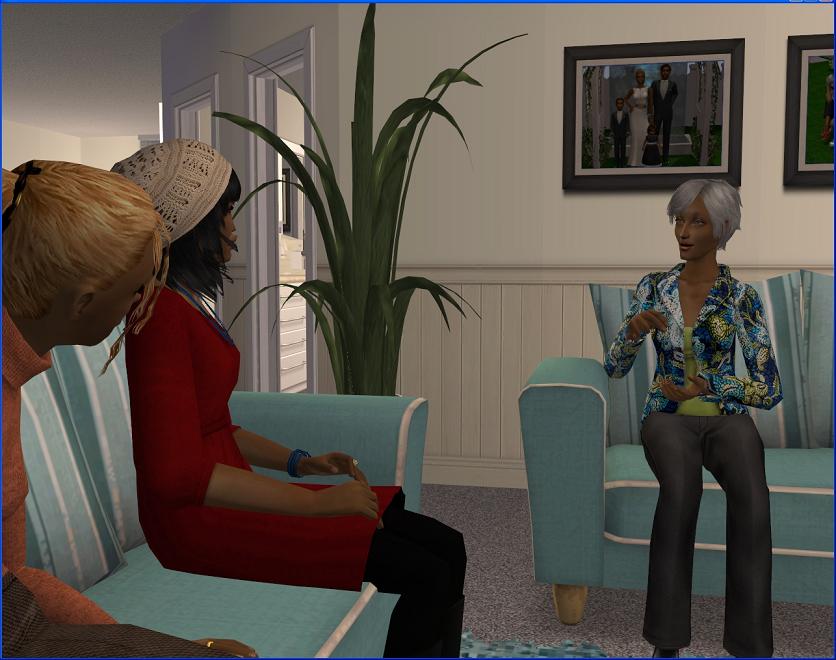 Caterina has never been the type to be totally crazy about her kids' weddings. She stayed right out of ours and wasn't even bothered that it took us twenty years to even get to that point. She seems to have gone a bit nuts about Olivia's wedding though and is
constantly
putting in her two cents on what Olivia should and shouldn't do.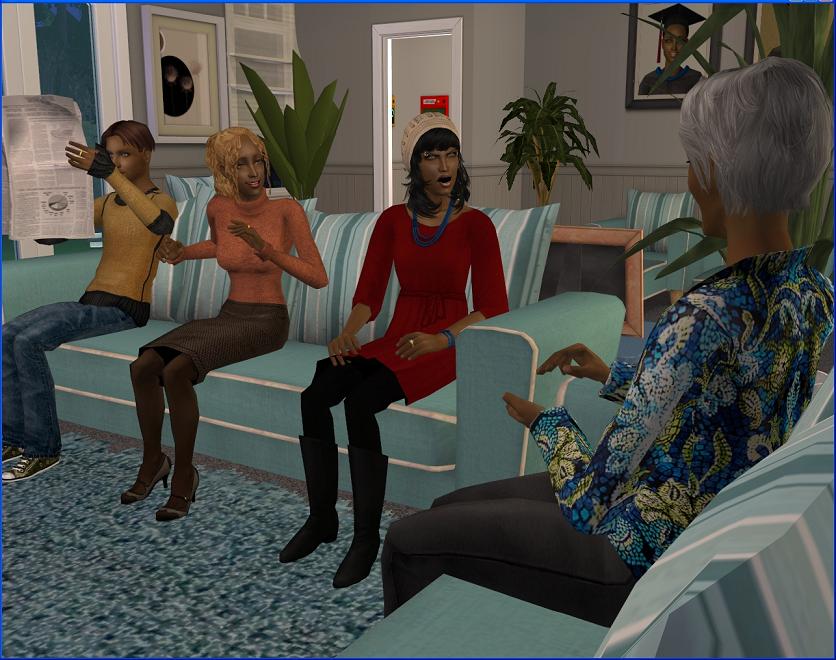 I try to keep the peace. Olivia has very definite ideas about what she wants and she doesn't appreciate anyone else trying to share their own vision.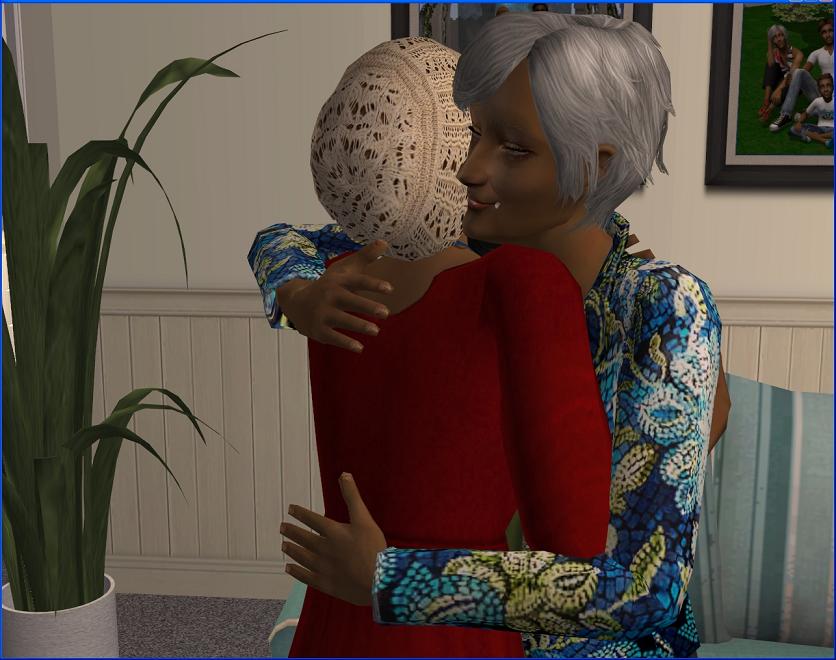 I think they're okay though. Weddings just make people crazy sometimes.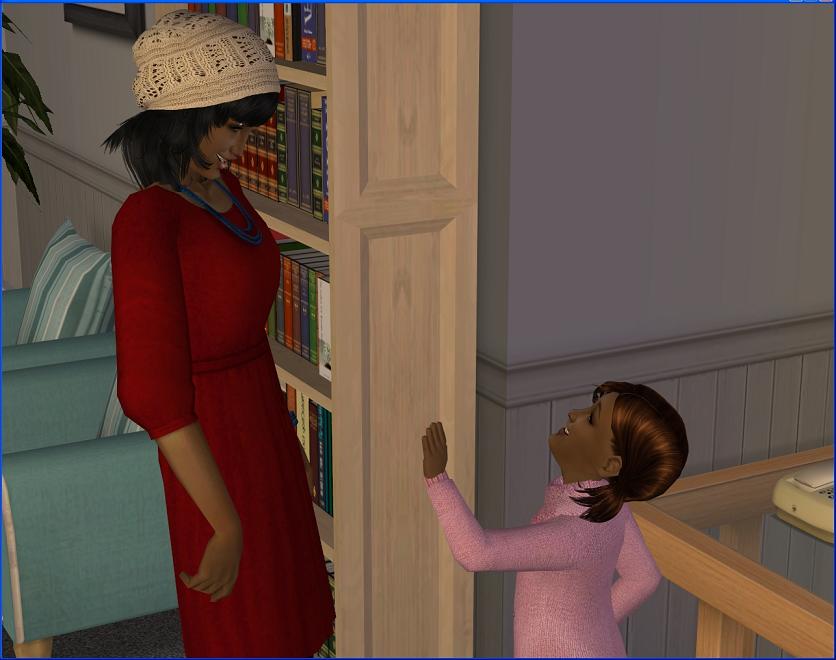 Nothing about the wedding is really set in stone yet anyway. Olivia did let Jessica talk her into having a flower girl, which she wasn't planning on. Of course, Jessica knew that
she'd
be that flower girl.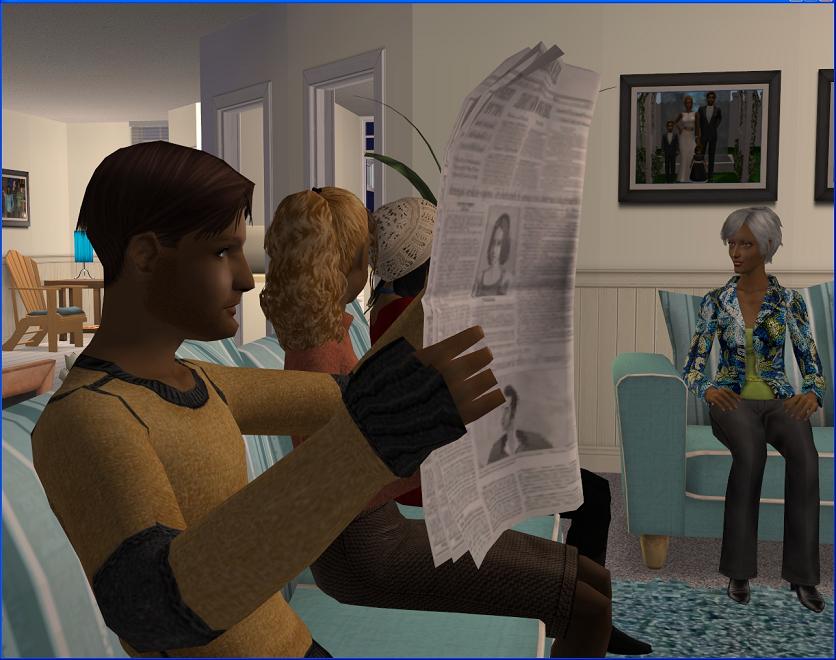 Max is completely uninterested in all the preparations. But then again, I don't remember him being particularly into the planning for our own wedding, so I guess that's just his way.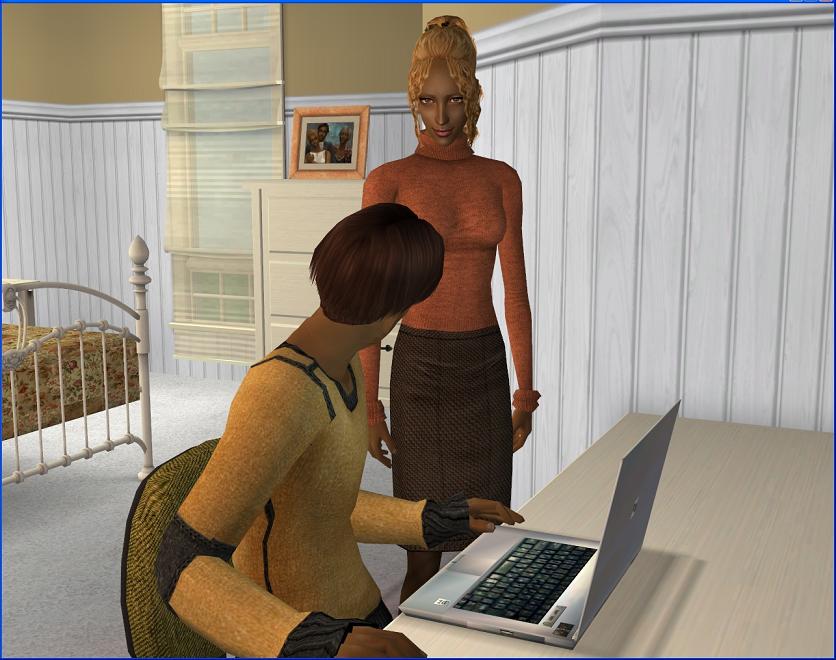 Max has had other things on his mind lately. He's been looking around for a restaurant to buy for the last few months and he finally found one that looked like a good investment.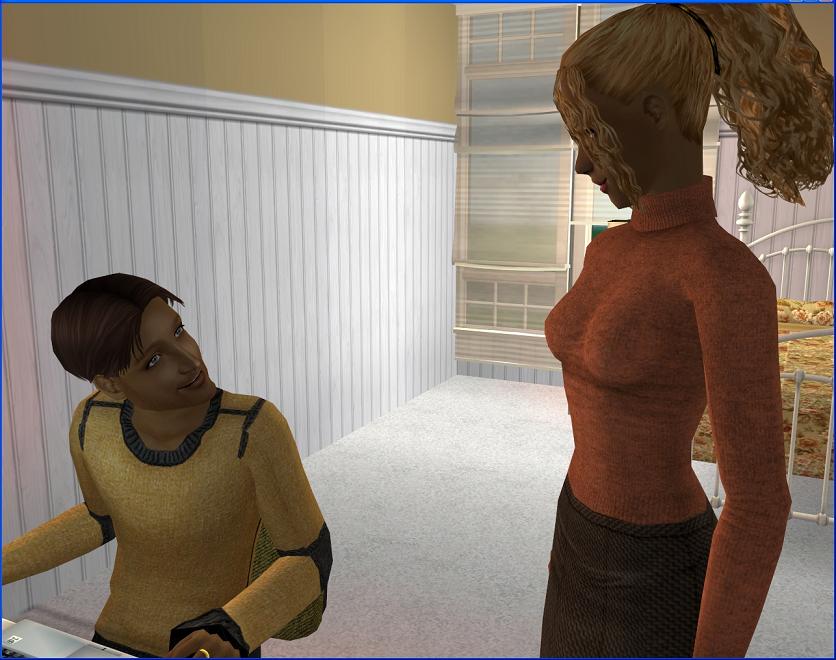 He was so excited when he saw the listing. My immediate reaction was to worry about whether we could afford it, which Max thought was really funny. Yes, we can afford it. Easily. I'm still not really used to not having to worry about money, even after all these years.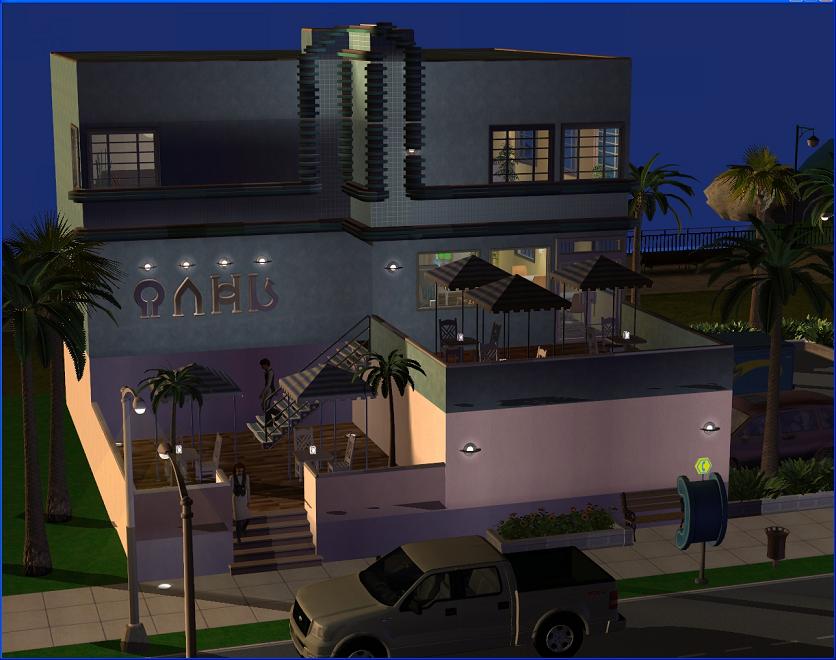 The restaurant is called Front Page Cafe and it's right here in Sullivan. It's not too far away from us but Max is currently working some pretty insane hours trying to get started.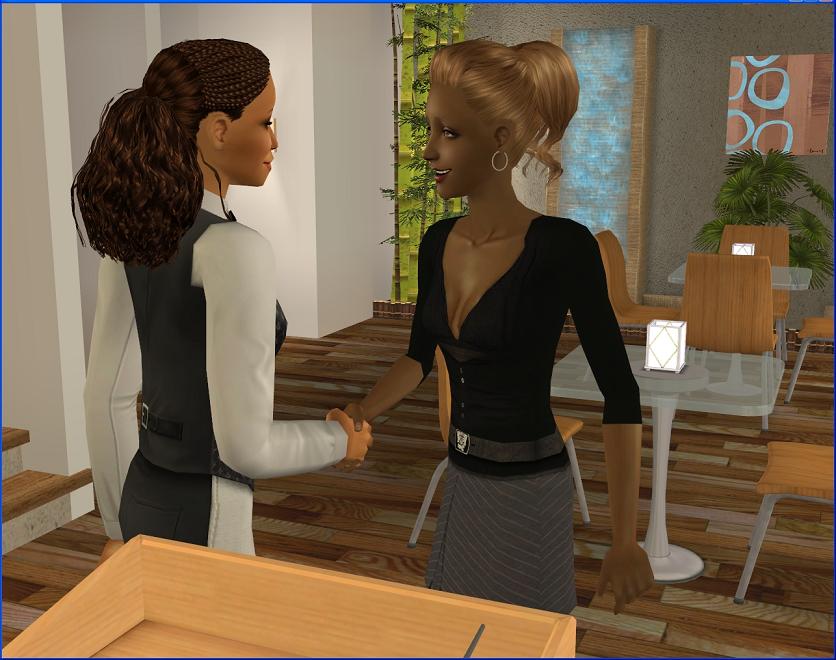 I told pretty much everyone we know about it, just to drum up a bit of business.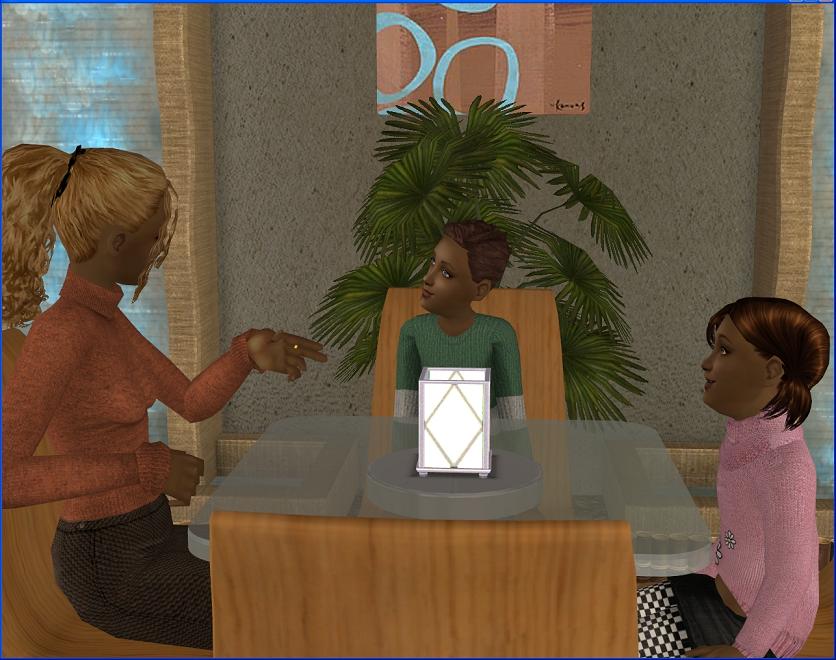 I took the kids down on Saturday, just to surprise him and to check out the restaurant. I was really impressed.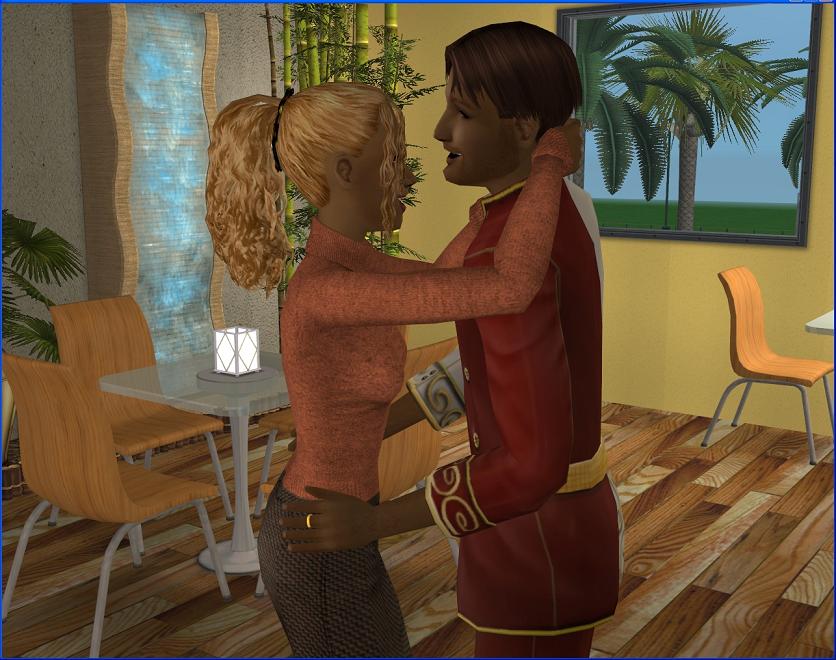 I keep telling him how proud I am of him but he shrugs it all off. He says he really hasn't done much with it yet. It was came furnished and was already a successful business when he bought it.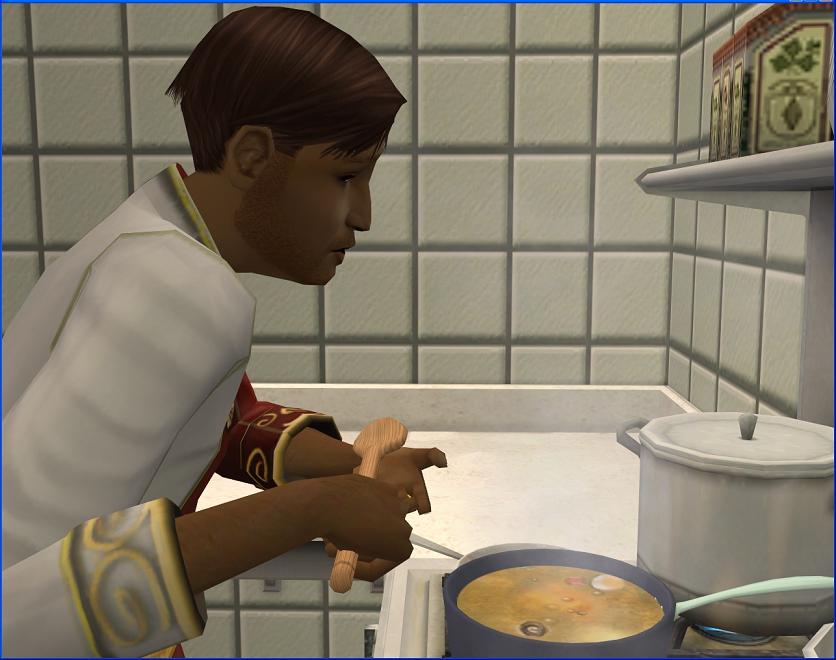 I know all that is true but it's Max who is continuing the success now, so I think he could take
some
credit for it.
Notes:
Title is from Hear Me Out by Ben Kweller.
Caterina rolled the ROS "You're feeling creative. Take up a new hobby or start a new business: painting, music, writing, crafting, pet breeding, whatever strikes your fancy" and seeing she had the want to master Tai Chi, I went with that for her.


I was thinking Max would react to Caterina and Julian more like Kirstin did but he was so smiley this session, which isn't really like him, and he wanted to be friends with Julian. He doesn't roll up "Become Friends With" wants very often, so that's fairly significant. It makes sense he'd be more okay with it than Kirstin. It's been six years since Ben died, only 2 since Collette passed.

Why, yes, I

do love running restaurants! This one is the Front Page Cafe from MTS. I wasn't going to have anyone own this place but then I remembering I'd been thinking about getting Max a restaurant and this one seemed perfect for him.

I just realised how quickly Olivia's wedding is creeping up and I still haven't picked out bridesmaid dresses or anything. I'll have to get on that, I think! It's ages away, really, but I don't like to waste time picking outfits on the day. I like to get straight down to the business of making my computer groan with over 25 Sims on a lot and annoying my Sims by forcing them to pose for endless pictures. ;)

Josh and Elspeth will be teens this summer! That almost makes up for how few birthdays there will be then because I'm really excited to see how they both turn out. Especially Elspeth, because I have a feeling Josh will just look like a mini-Max, like he does now!