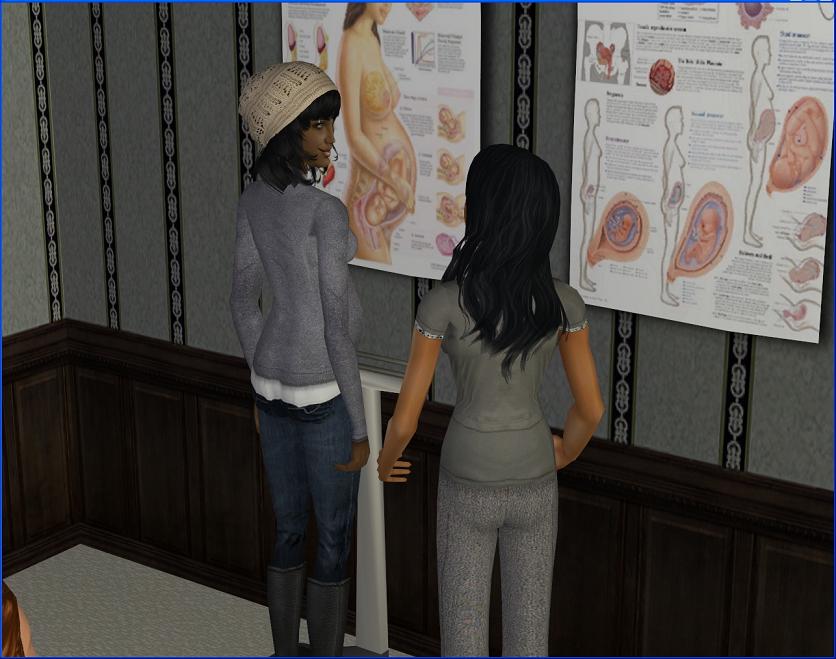 Olivia Nihill
has only a few months to go until Baby Nihill makes his/her first appearance and at her latest check-up,
Dr. Moretti
tells her everything's looking good!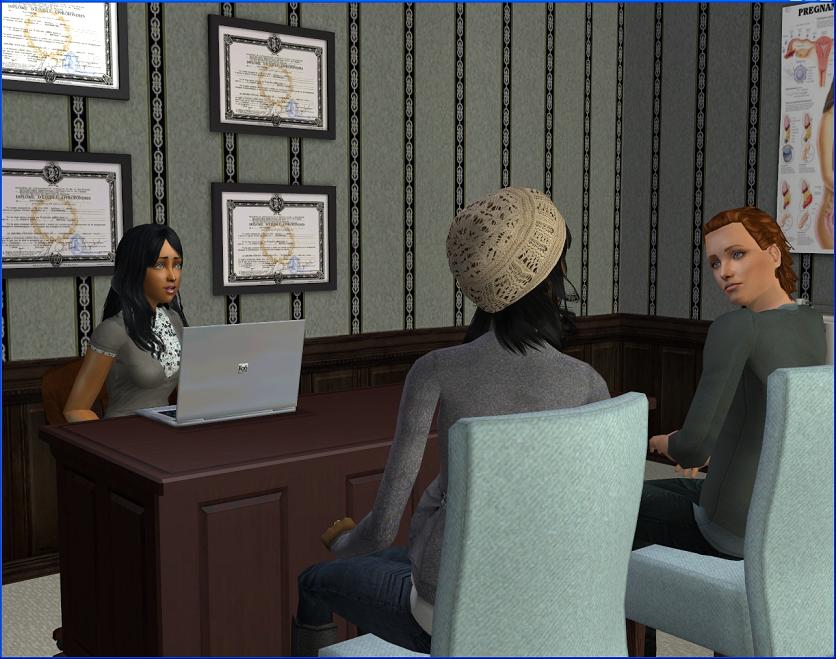 Olivia has been thinking about the possibility of a home birth but
Steve
has a few concerns about that, the main worry being that it's their first child.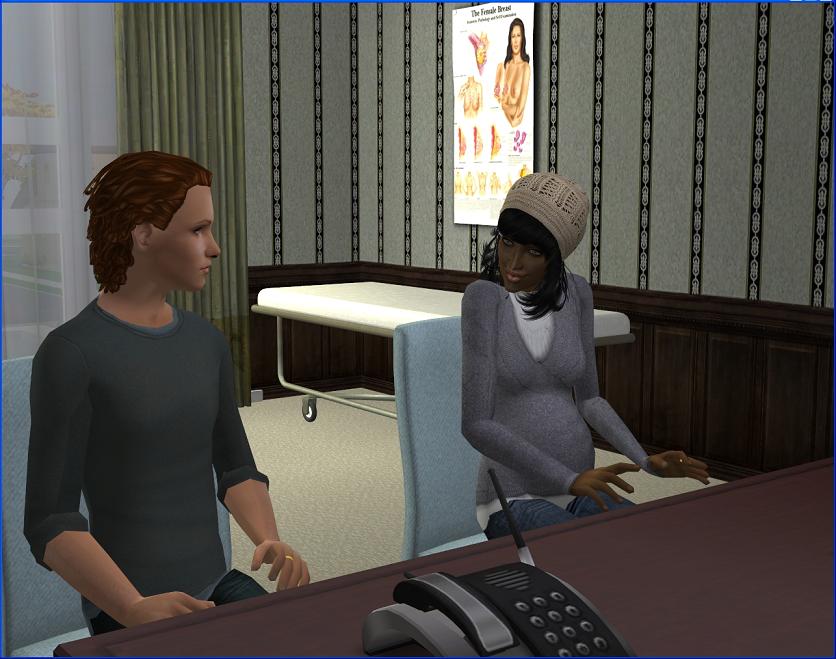 They've agreed to compromise and have a traditional hospital birth this time and revisit the idea of a home birth if they ever have a second child.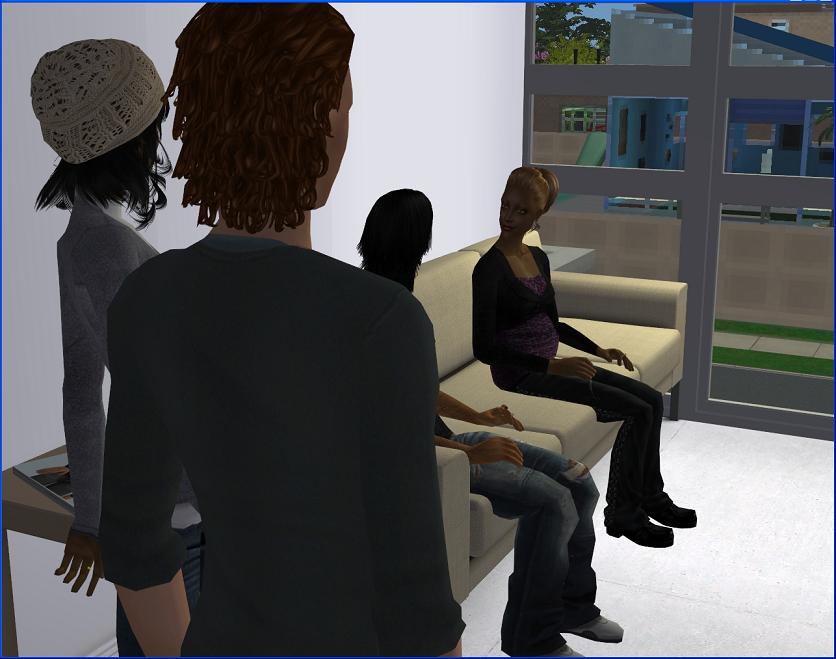 On their way out of the office, Steve and Olivia run into
Asha
and
Luc
, who are at the hospital for their own check-up.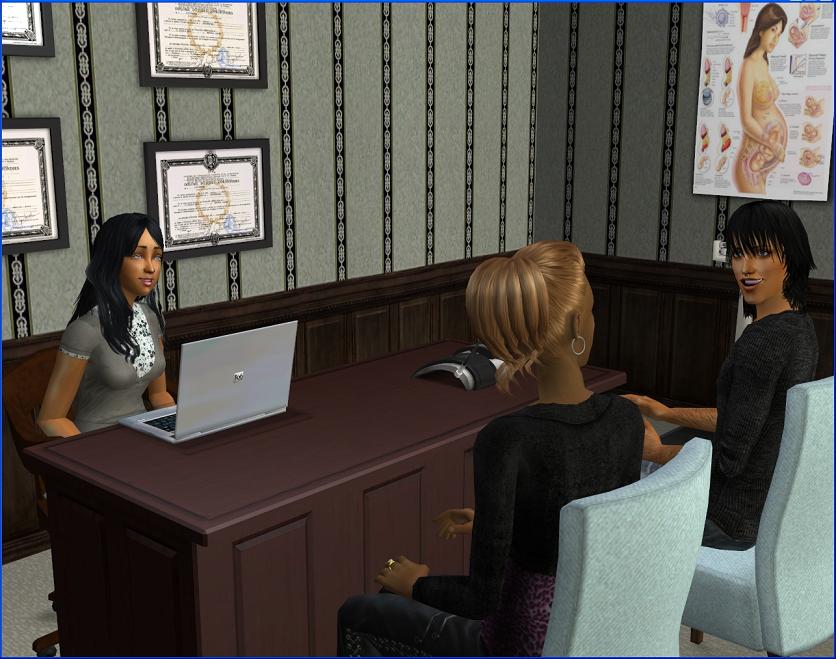 As her due date approaches, Asha is getting a little bit nervous about labour and spends quite a bit of time going over her concerns with Cara.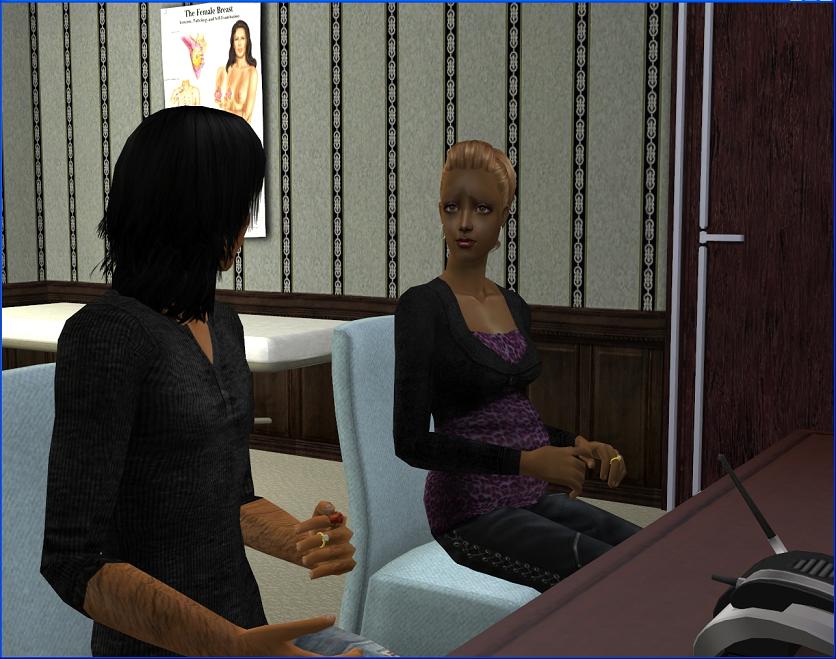 Cara does her best to allay Asha's fears but Asha is still just looking forward to getting the whole thing over with!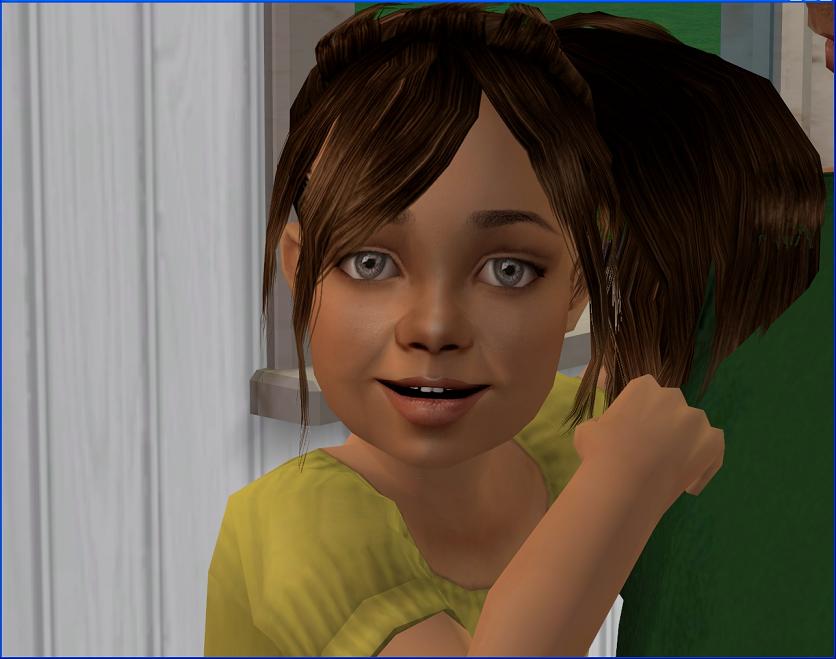 Aurora Moretti
is now a year old and is looking an awful lot like her older brother
Justin
when he was a toddler!
Twin sister
Bianca
is (naturally) also turning one this autumn.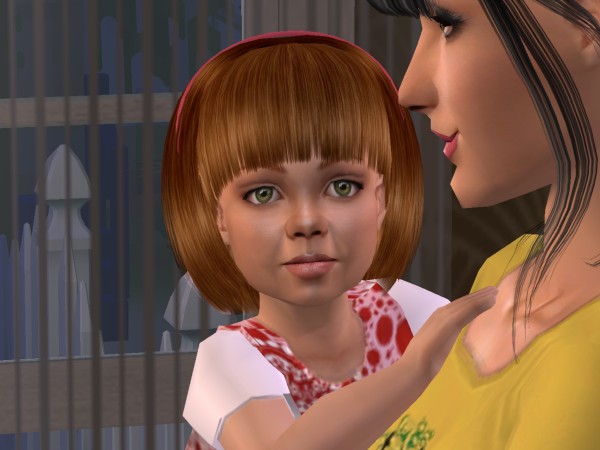 For comparison, here's their mother
Ione
...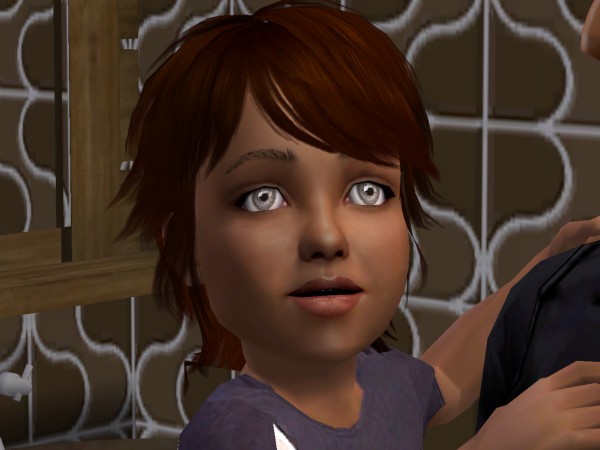 and their father
Evan
.
Notes:
A little bit more of the hospital for you! This is the gyno/obstetrician's office. I have a GP's office too, which I haven't used for anything yet. I hadn't decorated an ultrasound room

when I took these pics a couple of days ago but I just did one tonight.

Baby Nihill and Baby Lane are both due this winter. Send boy vibes! I'm very unbalanced, gender-wise (as usual) but I also think it might be nice for Asha and/or Olivia to pay tribute to their fathers with their baby names, considering Ben and Leo both died relatively young.

Aurora definitely takes after Ione's side of the family but I think Bianca may favour Evan. That, or the fact that they have the same colouring is making them look more alike than they actually do. I can't wait for their 4th birthdays so I can see their features a little clearer. Either way, they're both very cute!

Profiles are up for both girls. As I was writing them, I realised Aurora's middle name of Lucia was probably a bad idea, considering that was Evan's ex-girlfriend! So her middle name is now Lidia, after her great-great-great-grandmother.