Round 30: November 2032 (Spring)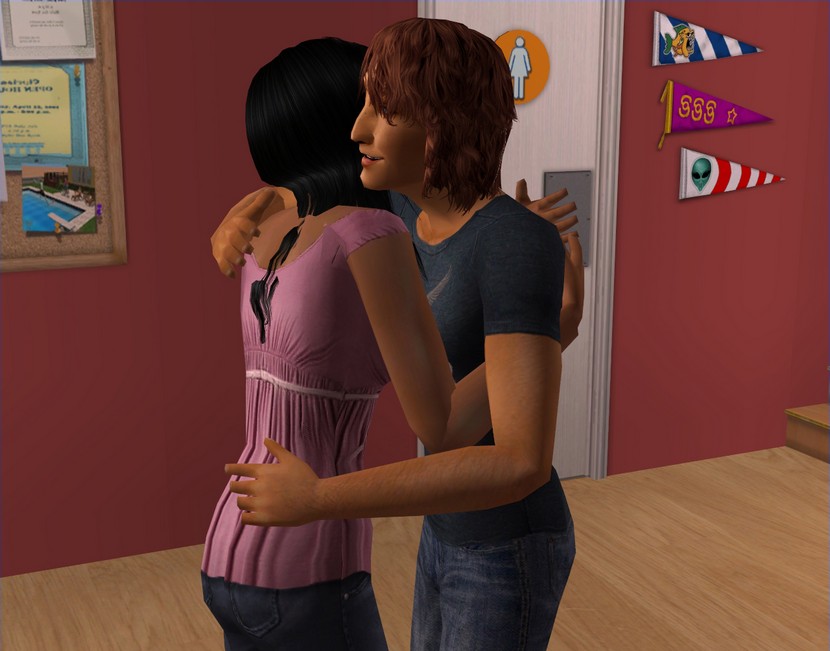 When I got back from spring break, Jack was pretty happy to see me. He won't admit it but I think he was a little bored with everyone gone.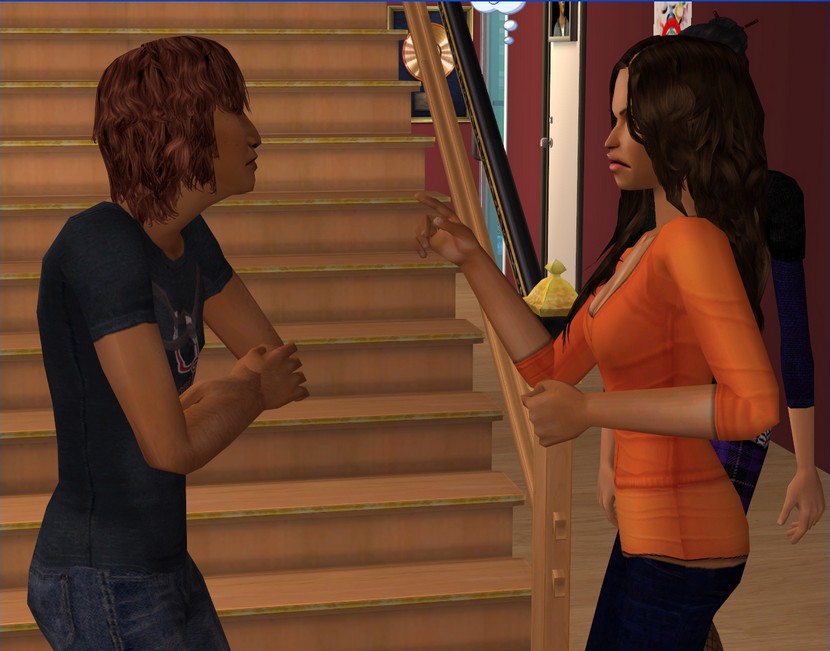 There was only so much time he could spend at
Charlie
and
Camilla
's without feeling like he was intruding. So for the rest of the time, he was stuck in the dorm with Julia.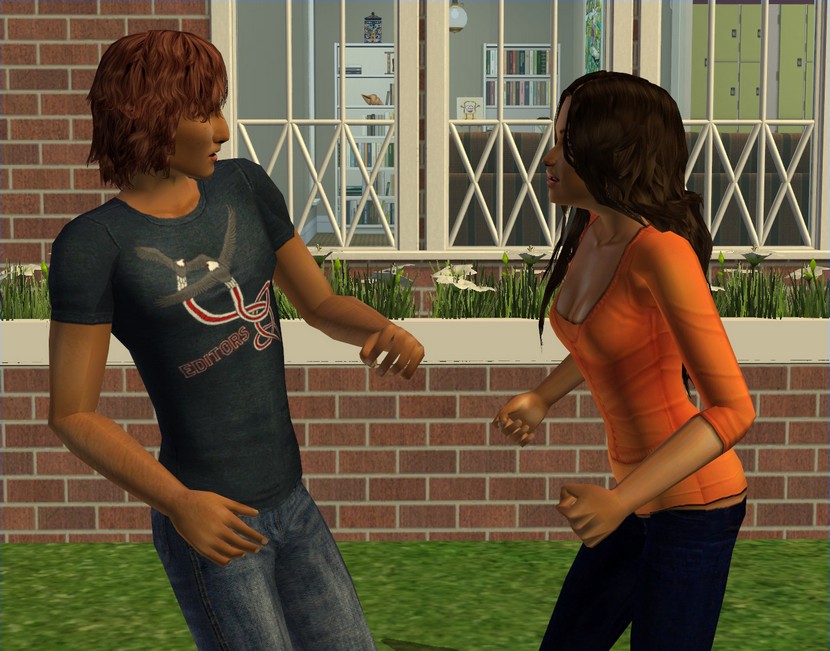 Jack's not really the grudge-holding type but Julia is, so they still don't get along too well. If it was up to Jack, things would be much more civil between them.
As it stands though, Jack is getting pretty pumped about Julia's graduation. She'll be out of here in a month or so. Our senior year will be a lot more peaceful without her around.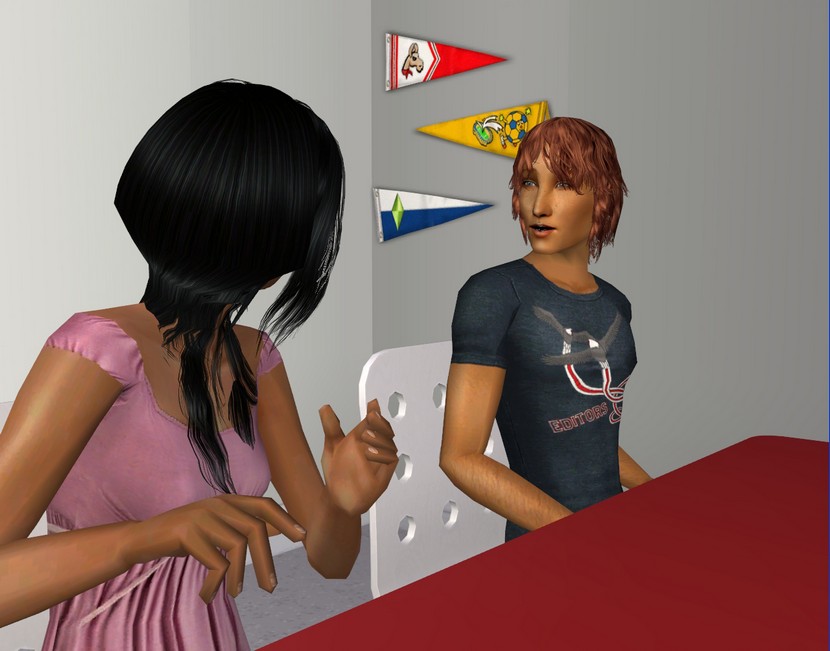 Even though he was so against going on spring break, Jack still listened to me telling him about everything he missed out on.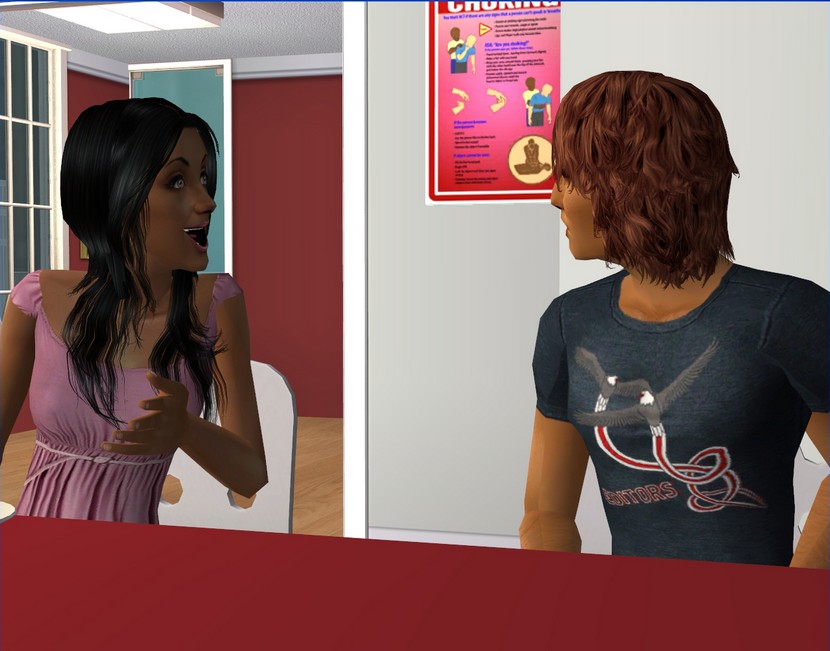 Well, I didn't tell him I slept with Connor but then, I haven't told many people at all about that.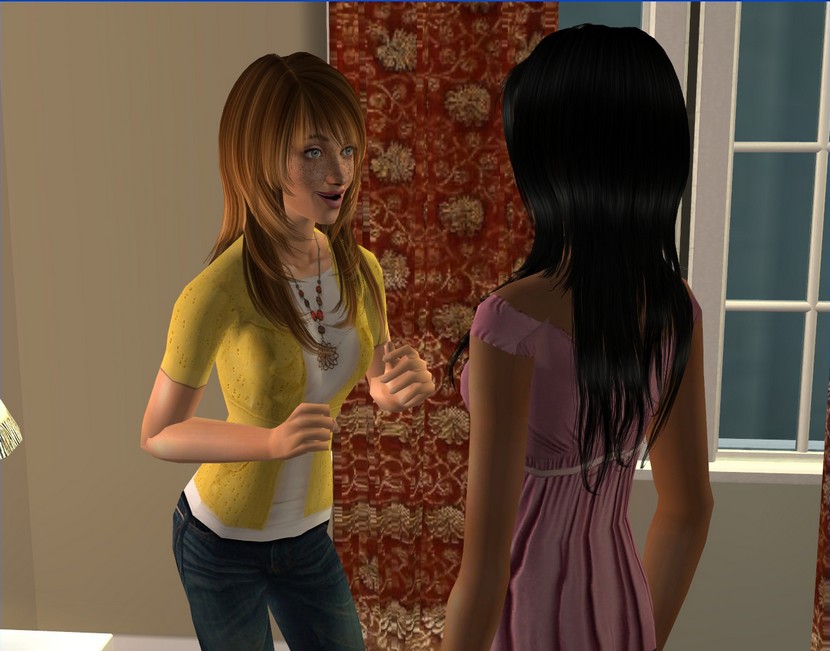 Hope pesters me about it all the time but as far as she's concerned, I'm still a virgin. If I tell her I'm not, she'll start pressing for details, like what Connor looks like naked or whether he's any good in bed.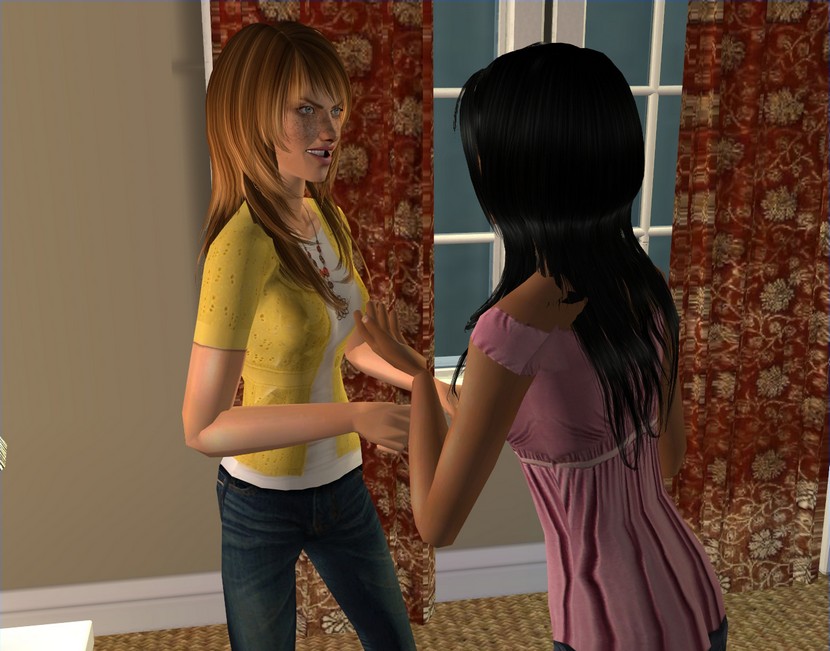 I usually try to steer the topic away from Connor and ask her about
Malcolm
instead. He's been calling her constantly lately, trying to get back together and it's driving her nuts.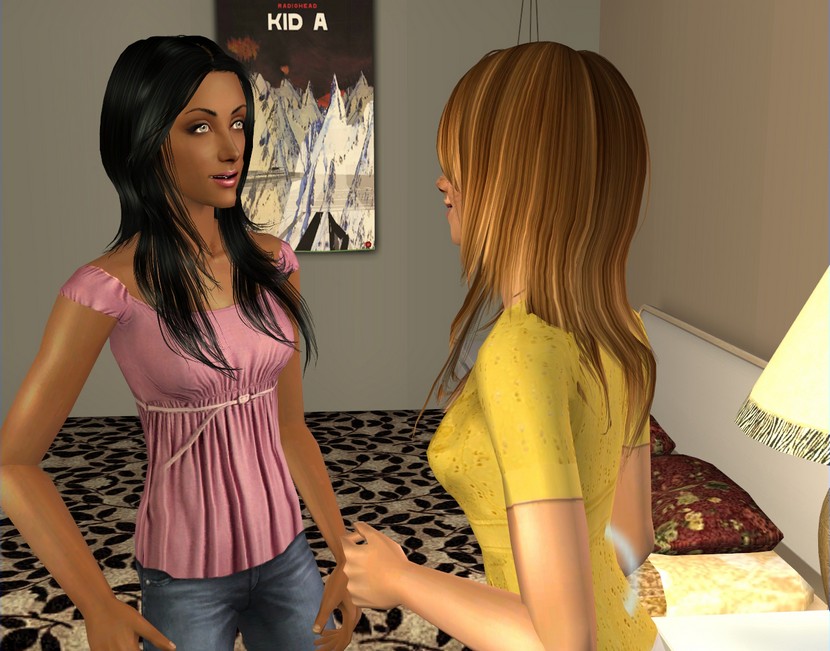 That works for a while but then she moves the conversation back to me. I'm a little confused about Connor and our relationship at the moment and I don't really want to discuss it with Hope.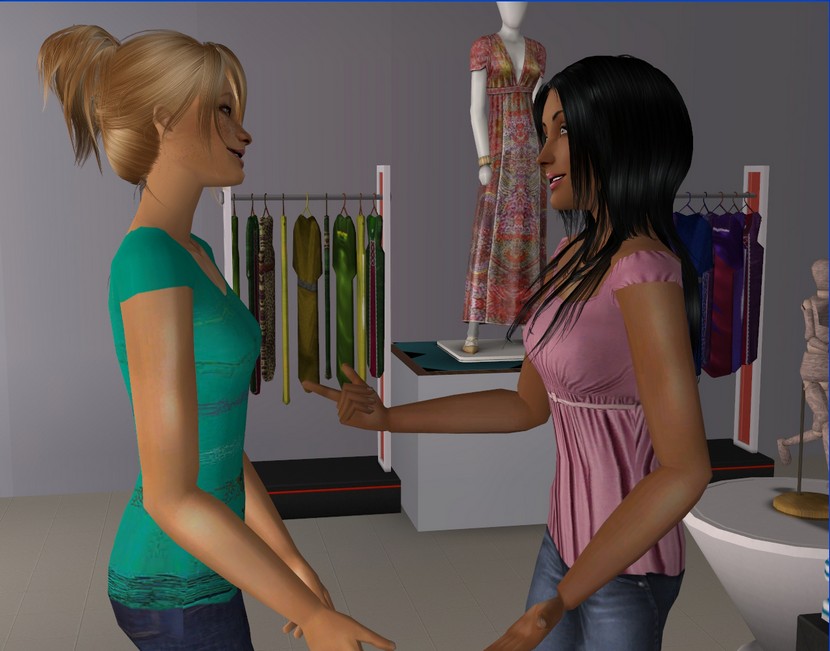 The only person I've talked to about it is Susannah, seeing I'm much closer with her than with Hope. Things didn't end so well with Susannah and the first guy she slept with, so she can sort of understand.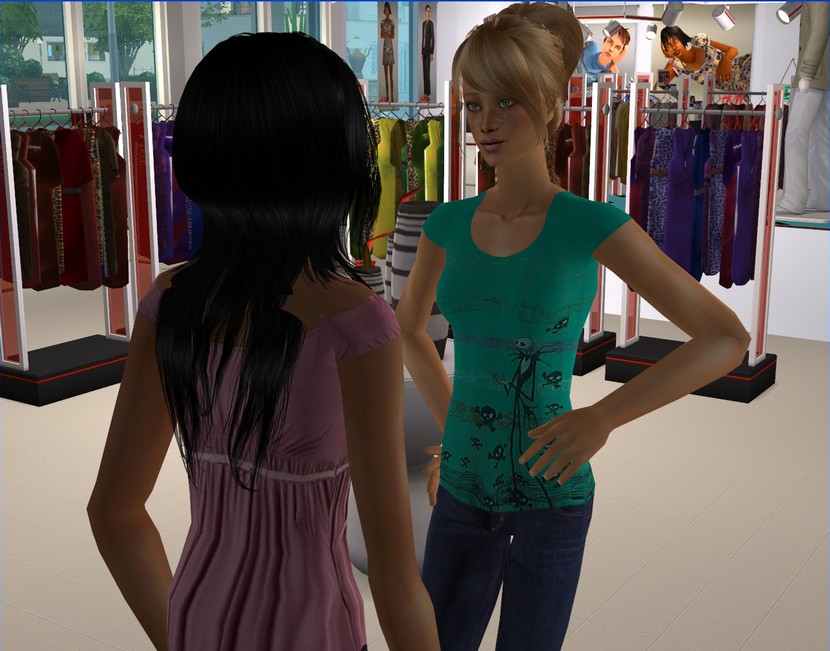 It was nice to have someone to commiserate with, at the very least. I didn't really expect to feel like this after my first time.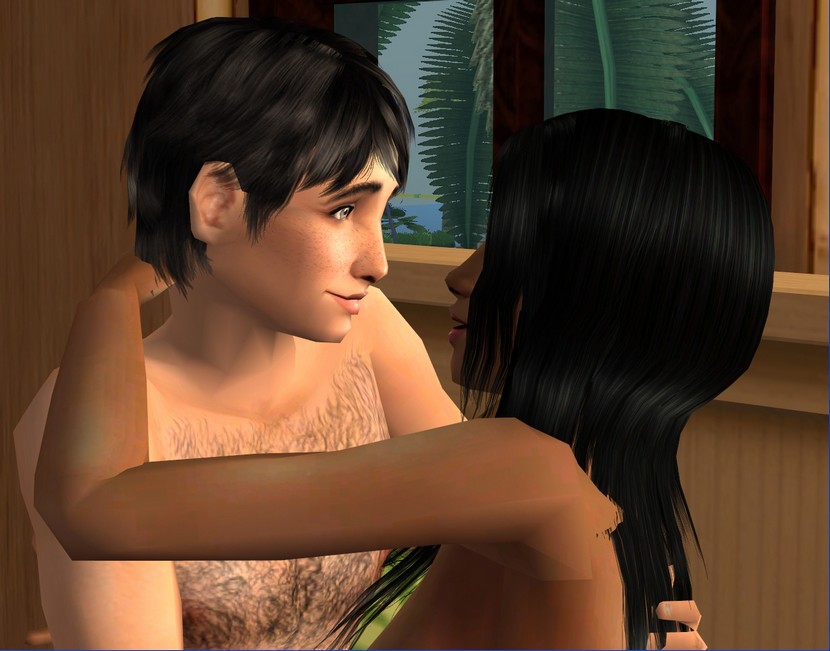 It happened while we were away on spring break. We'd been moving towards taking that step for a few months. I felt like if it was going to happen, it was probably going to happen then and it did.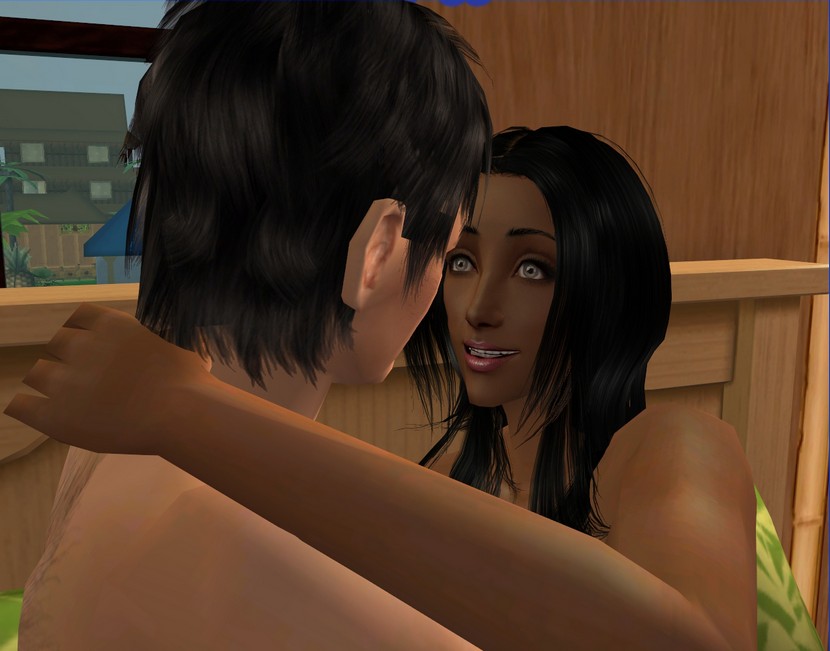 I felt good about it. I thought I was ready and that I wanted it to be with Connor.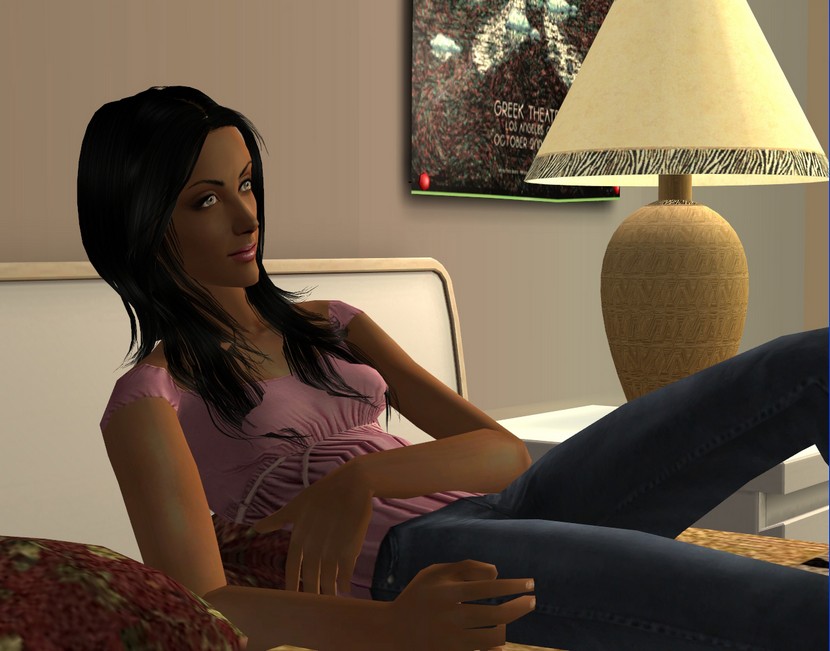 Now though, I'm not quite as sure about it any more. I've been doing some pretty heavy duty thinking about the relationship.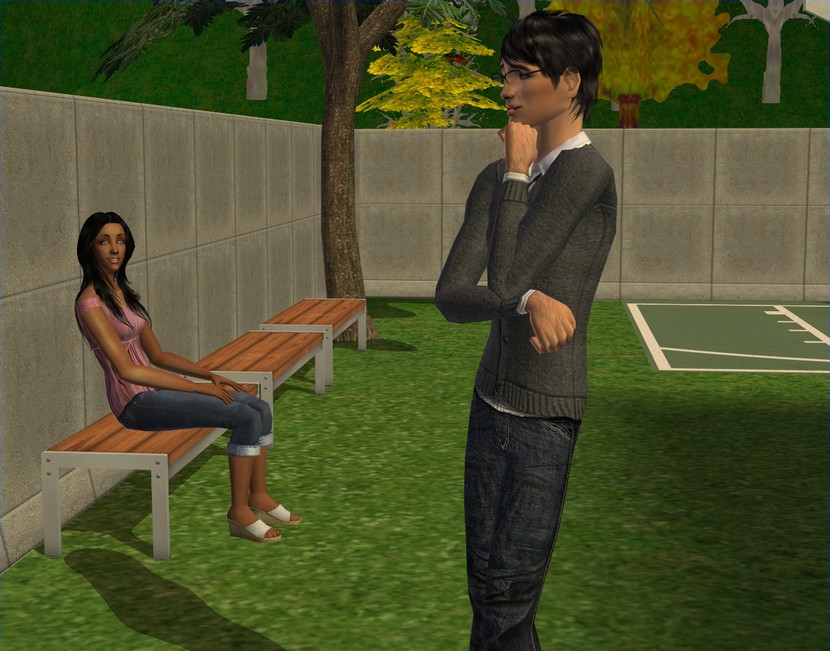 The thing that drew me to Connor was that he was so different to other guys. I found him sort of intriguing, the way he always looked like he was in his own world. I still do like that about him.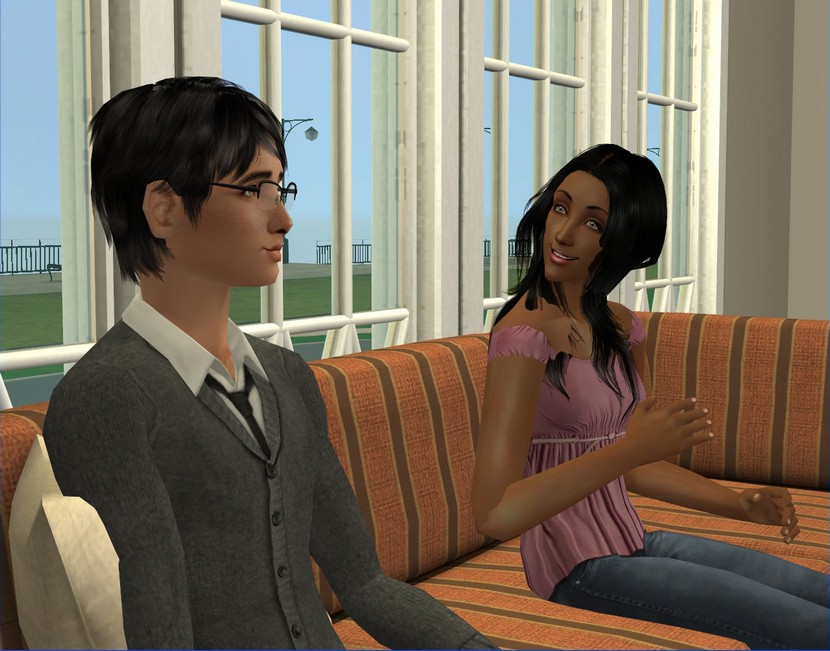 It's just not a quality I want in a boyfriend. It means he shuts me out a lot of the time and I'm left talking to myself.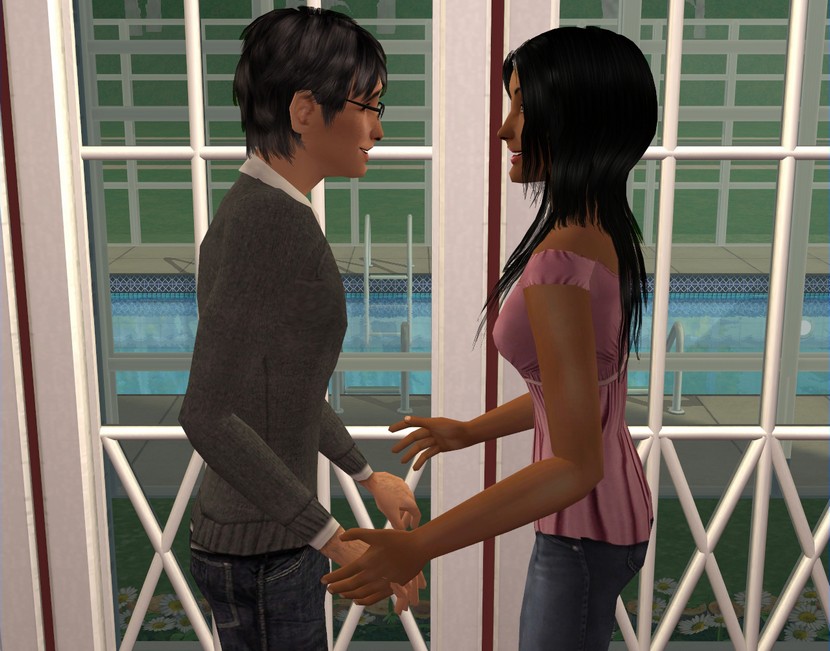 It's just so one-sided sometimes. I'm always the one who calls, the one who thinks up places for us to go. I'm definitely the more affectionate one, by a long shot.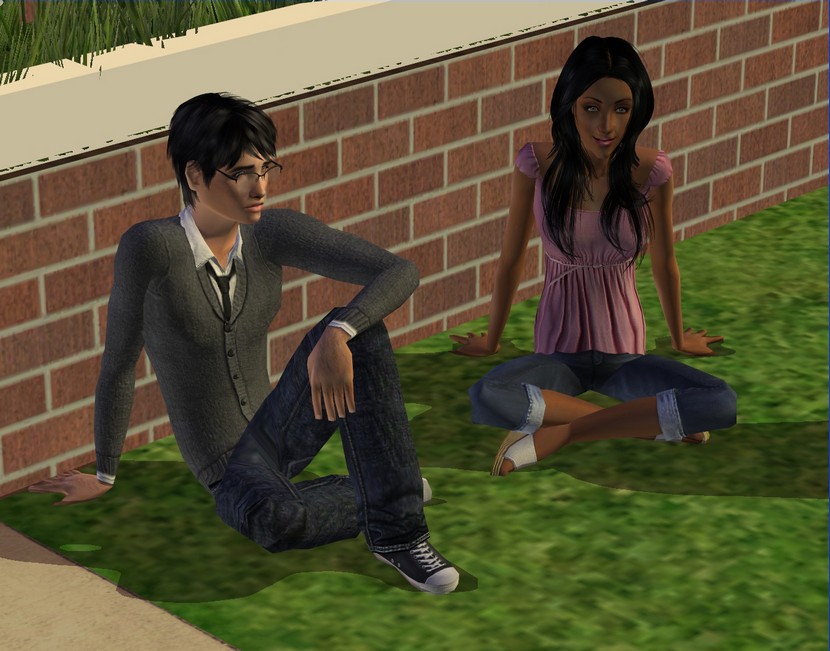 Connor just doesn't exhibit a whole lot of interest. I think I just didn't want to see it before, because he's always been that way.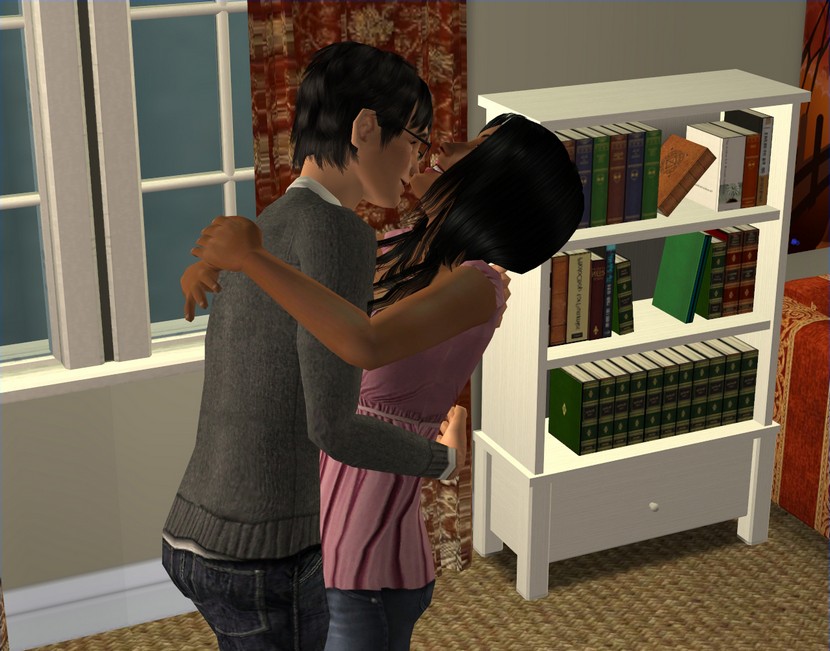 We do have good times together as well. If it was always miserable, I wouldn't have stayed with him as long as I have. But things should be different now; we should feel more strongly about each other or something. That hasn't happened at all.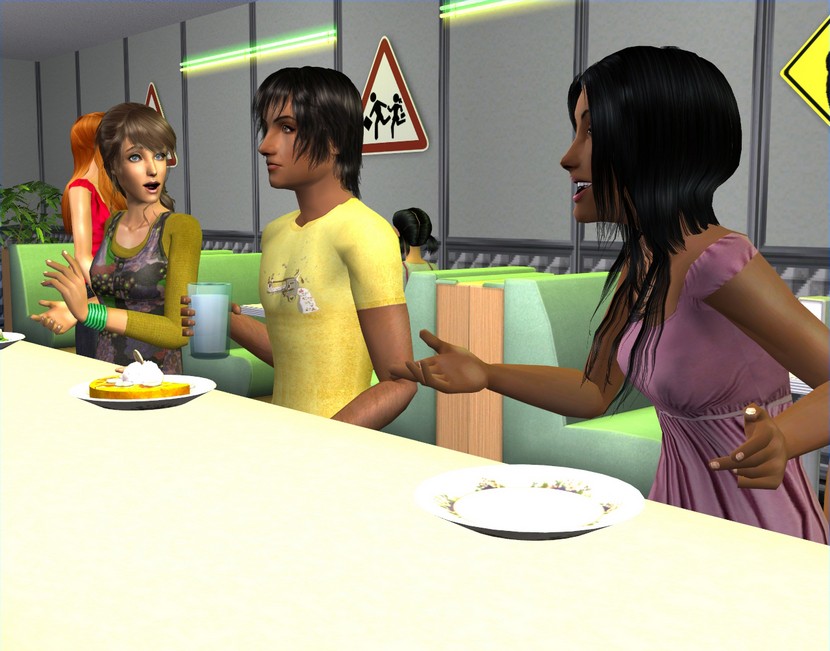 I was hanging out with Dominic and his girlfriend Leslie the other day and was thinking about how well she fits in with our family. Then I thought about Connor, when he met my parents and
it didn't go nearly as well
.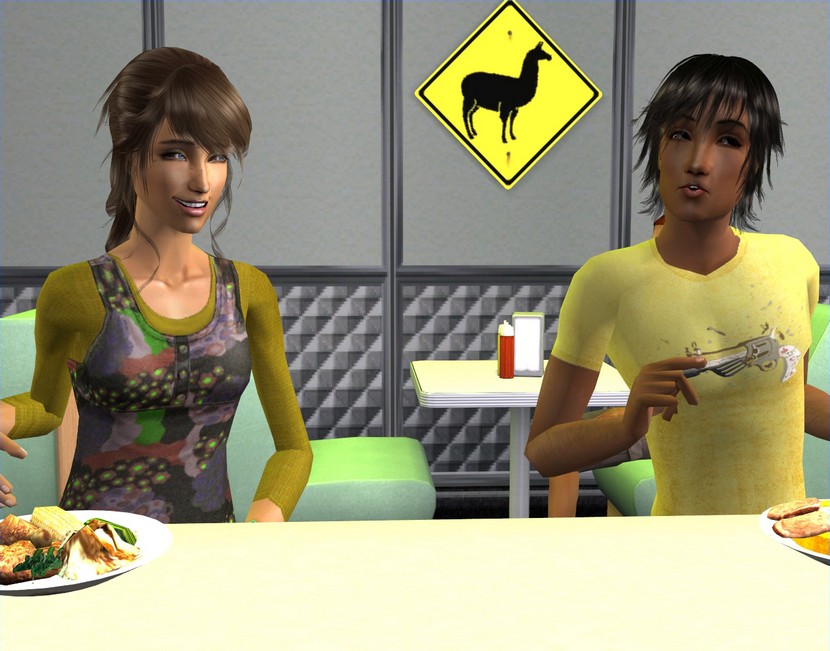 And Dominic and Leslie just seem to fit together too. They make sense. It's just so obvious how much they like being with each other.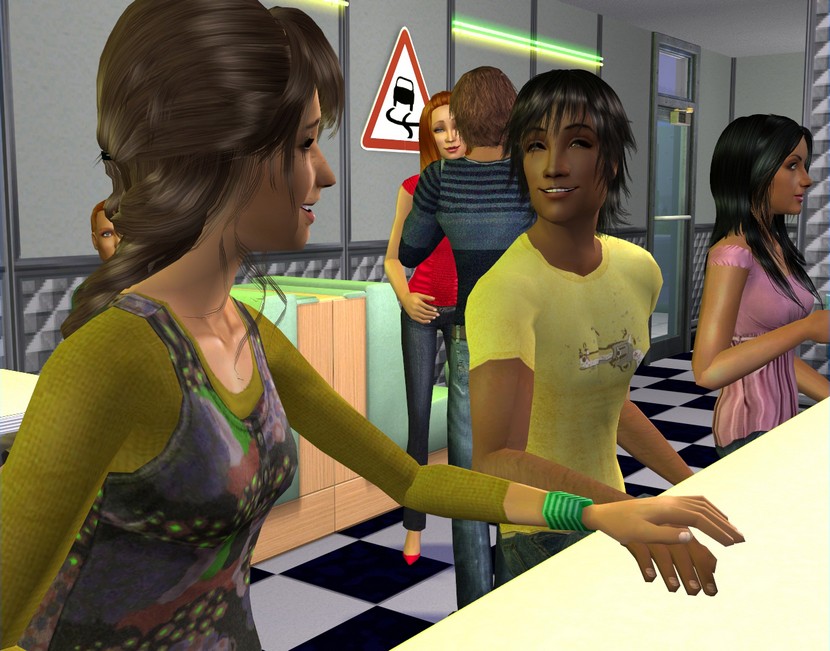 I'm like a third wheel when I'm out with them but they're so sweet together, it's hard to be annoyed.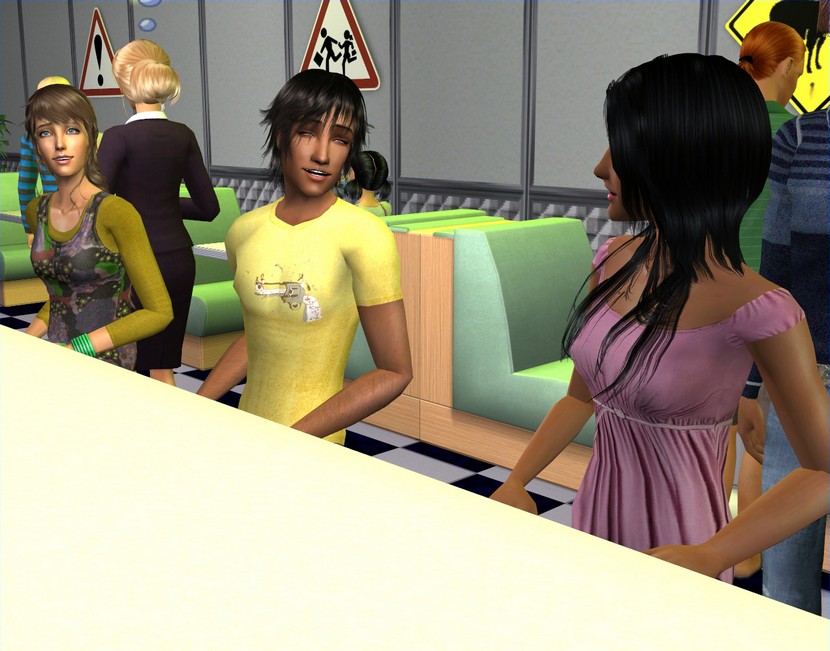 I think Leslie might be the one for Dominic. I really hope so anyway.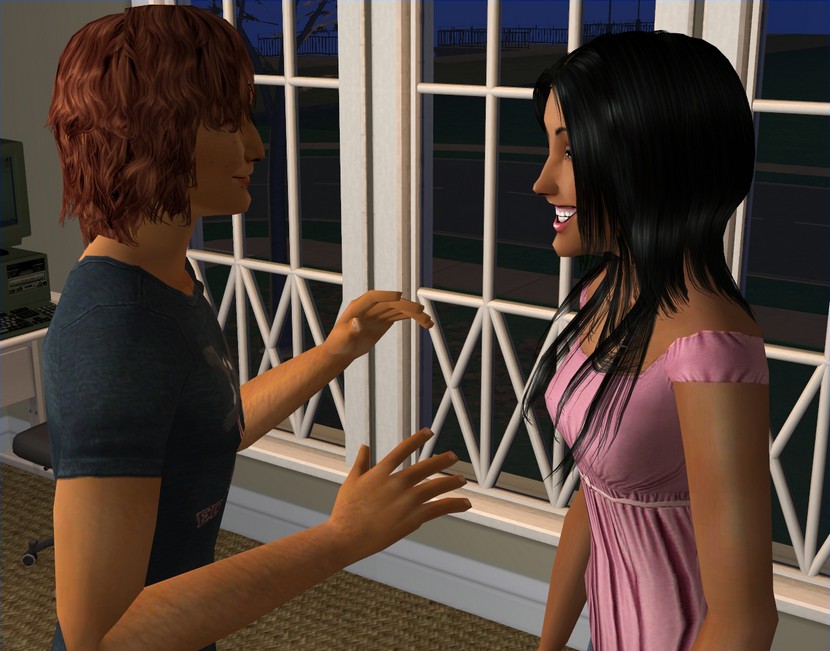 That's what I want for myself but the only person I'm even close to feeling that way about is Jack. I'm 100% comfortable with him.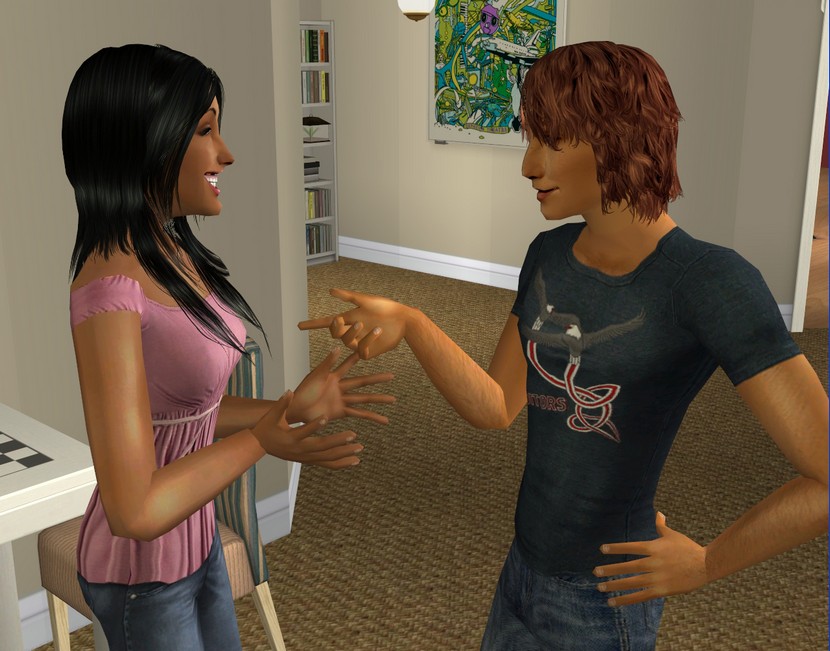 No one makes me laugh the way Jack can.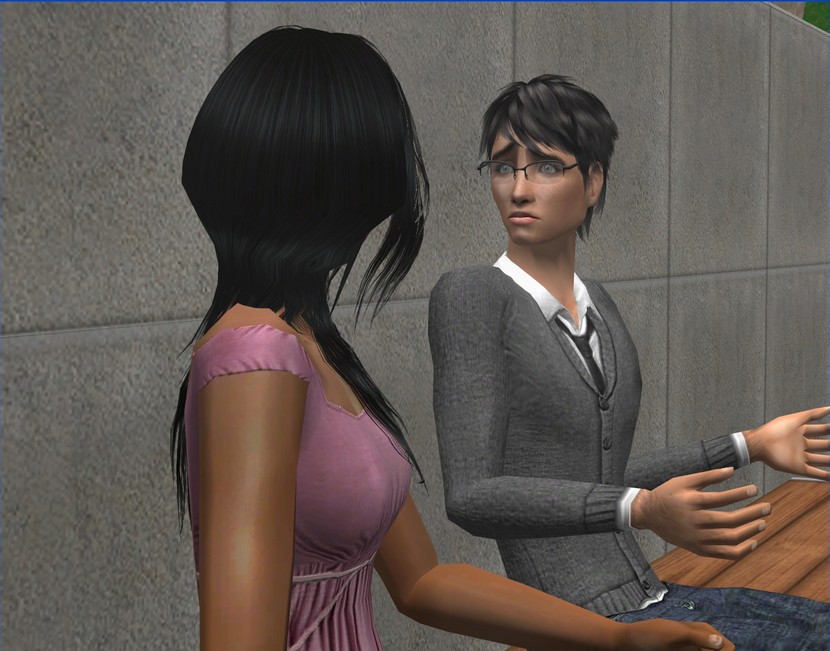 Even when Connor is at his best, his sense of humour is not really one of his strong points.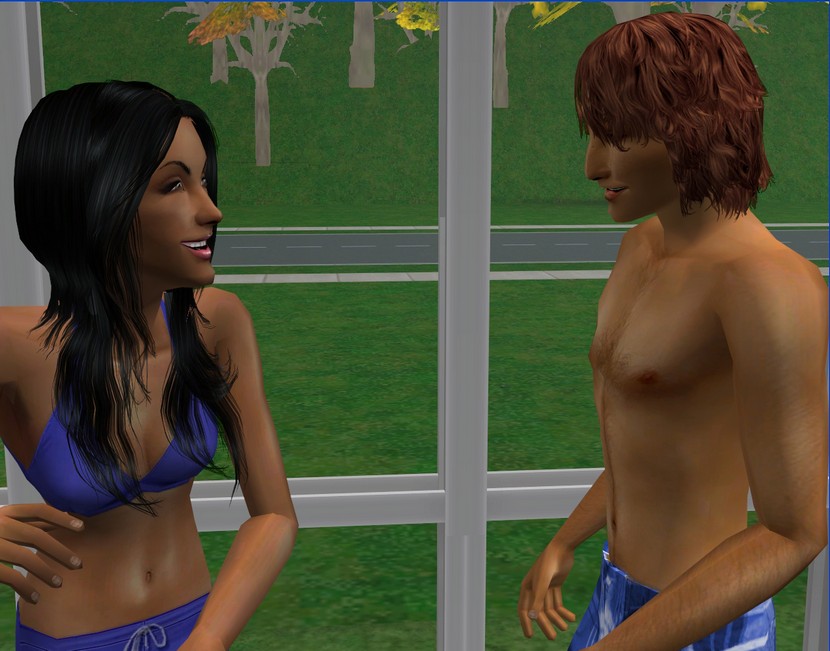 Physically, I'm more attracted to Jack than I am to Connor. I guess that sounds a little shallow but it's true.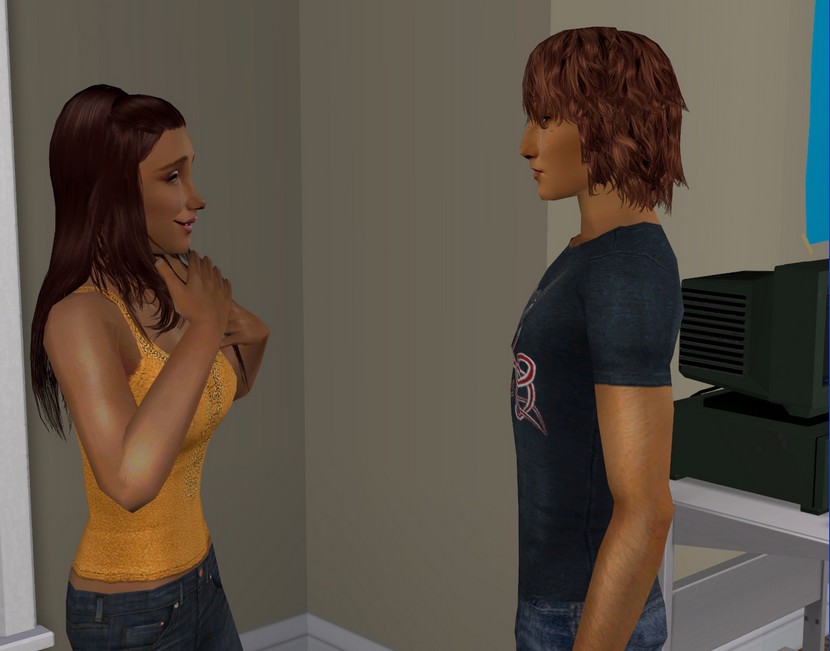 I feel so horrible for even thinking that way about Jack, seeing he's with Sophie. Sometimes I fantasise about them breaking up and then I feel even more horrible.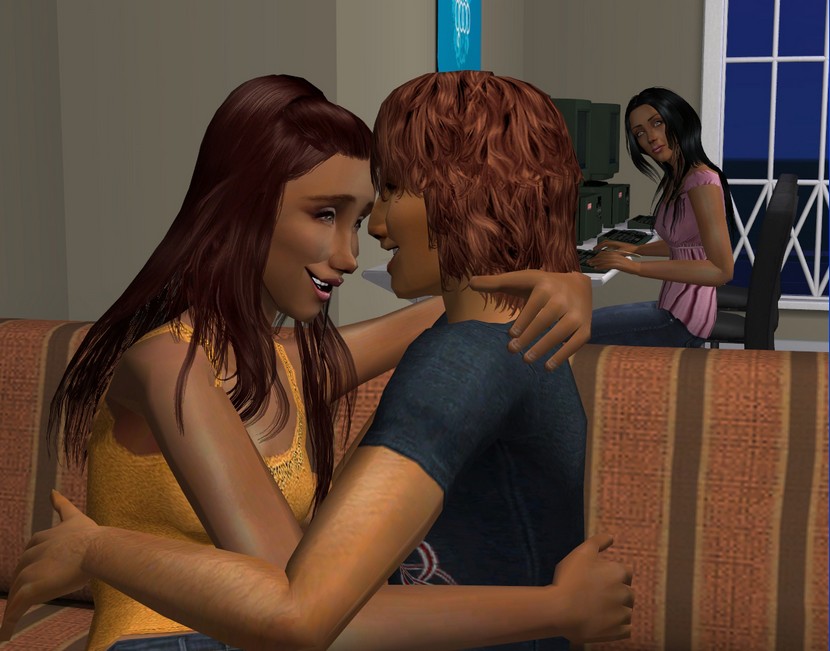 I've felt like this about Jack for two years now and it's only grown stronger. I've got to the point where it's painful for me to see Jack and Sophie together.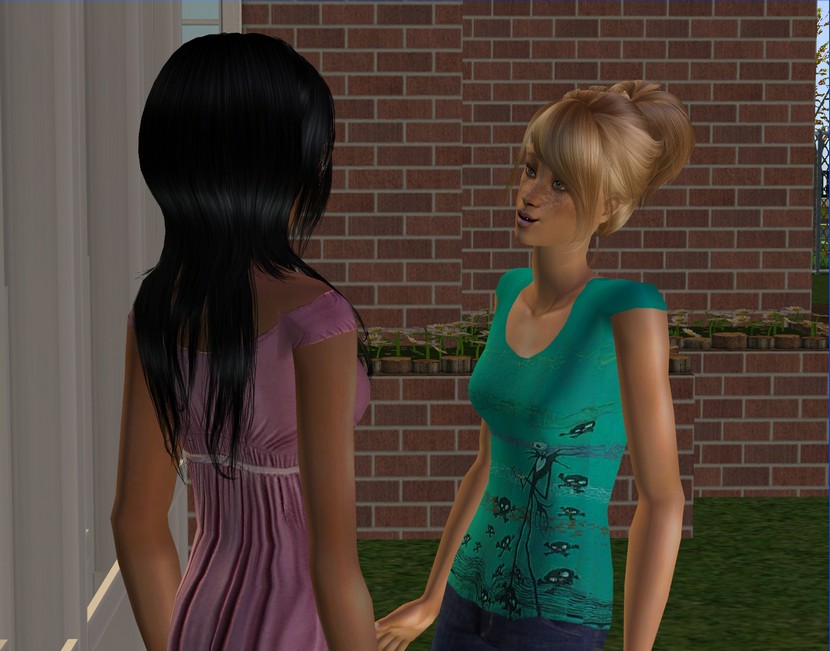 I told Susannah about how I feel about Jack and she told me I
really
need to break up with Connor.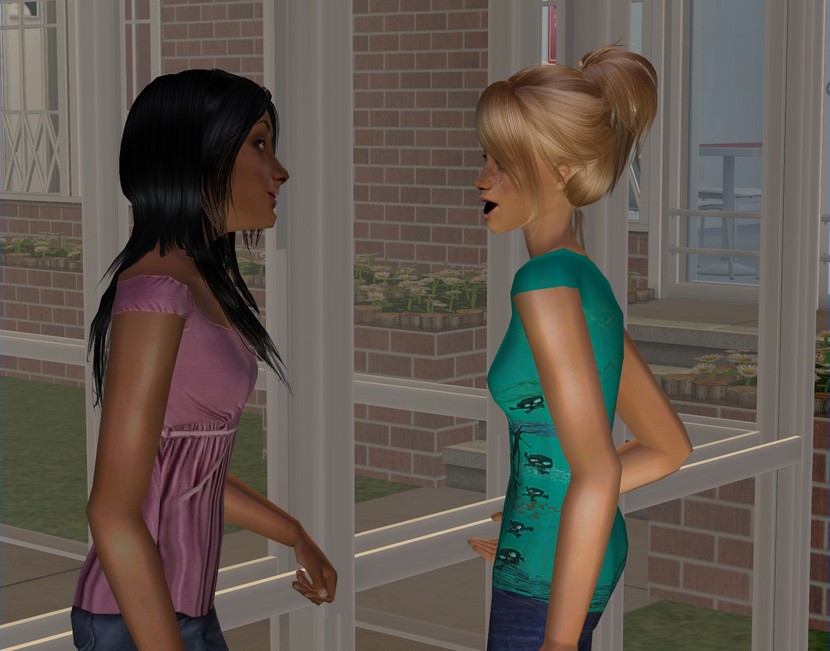 I know she's right. I'm just really nervous about finally making that break.
Extras: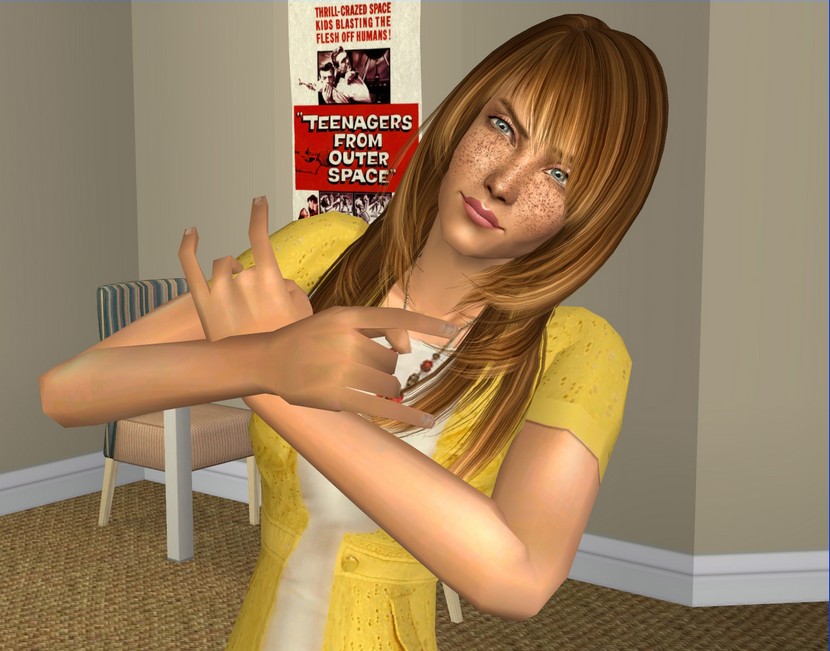 LOL. Hope wanted to Freestyle for Tips, which is weird because usually only Music & Dance Sims, or Sims who are hard up for cash ever want to do that in my game. I've never noticed them do this gangsta move at the end but I cracked up!

Jack really would rather have some civility between himself and Julia. He rolled up the want to apologise to her this round, which I'm not sure I've seen before. Julia, on the other hand...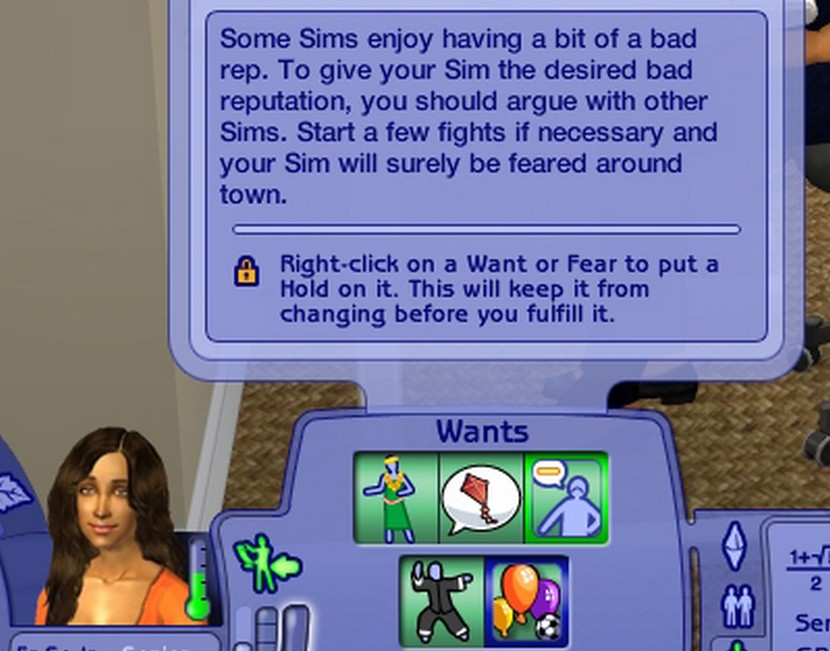 But really, could her reputation get any worse than it is?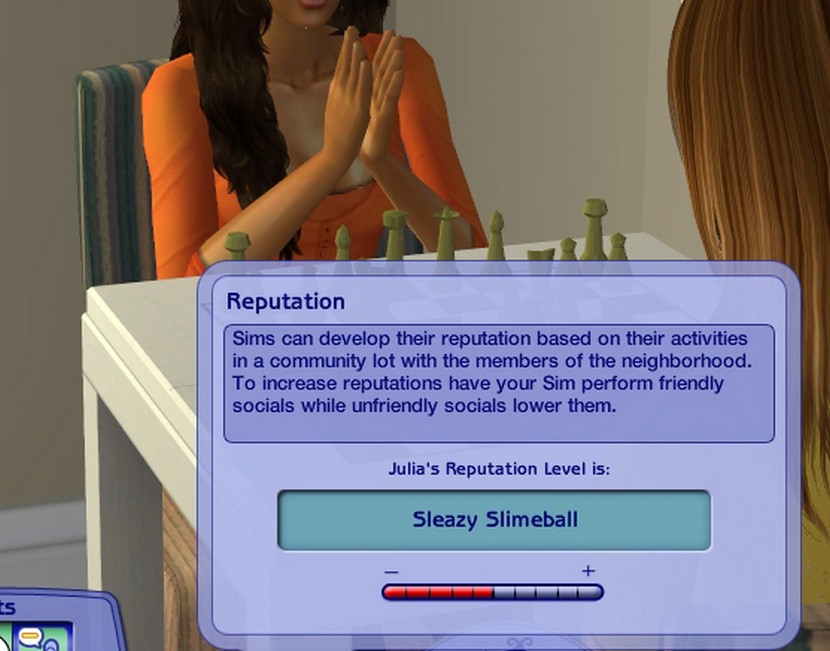 No. I don't believe it could.

And a glimpse at Jack and Audrey's wants panels. They look like this about 75% of the time.
If I let Jack fulfill a Sophie want, some of the Audrey ones will roll away and he'll roll up some romantic Sophie ones to replace them.,Then the Audrey ones roll back the next time he interacts with her.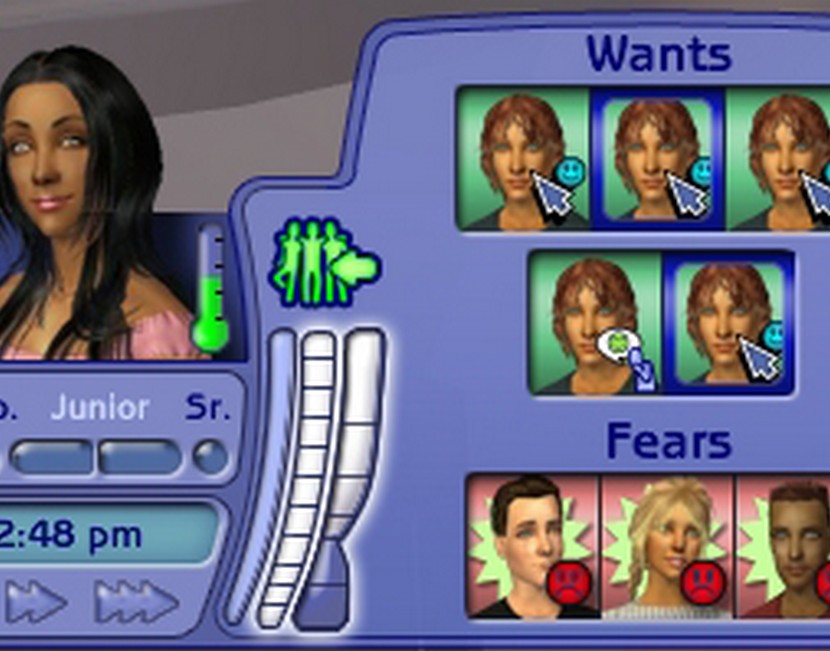 Audrey's panel is pretty much all Jack, all the time.
She rolls up "Talk to Connor" wants but hasn't rolled a romantic one for him since they slept together.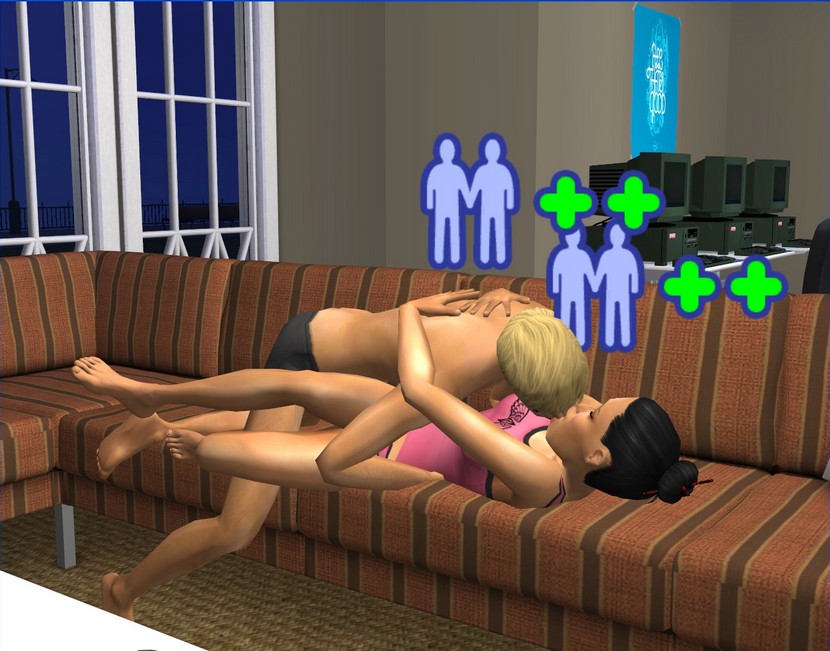 These two have been flirting and kissing the whole time I've been using this dorm (about four Sim years now, I think) but I had never seen this before! I wasn't even sure it was possible with ACR2! But anyway, I think I'll graduate them with Hope and Julia and let them be playable NPCs. I won't tell you their names yet, because I'll be changing them anyway; one shares a surname with someone else in the hood and the other shares a first name.
Notes:
Title is from Exit Strategy by Blueline Medic.

Grades: Audrey and Julia have 4.0s, Jack is at 3.7 and Hope at 3.6 More infomation on Hope and Julia in January birthdays. :)

So I did pull kind of a fast one on you re: Audrey and Connor! She rolled up the want to woohoo with him near the end of the trip. But she's not particularly close with Elspeth and I couldn't see her confiding in Hope, so there was no real way to work it in. I think it works better this way anyway.

When Audrey rolled the woohoo want, I did actually consider whether I really wanted her to go through with it. I'm actually pleased I let her, even though it doesn't look like this relationship is going to last much longer. It seemed to help her realise that Connor isn't really the right guy for her, even though she does like him.