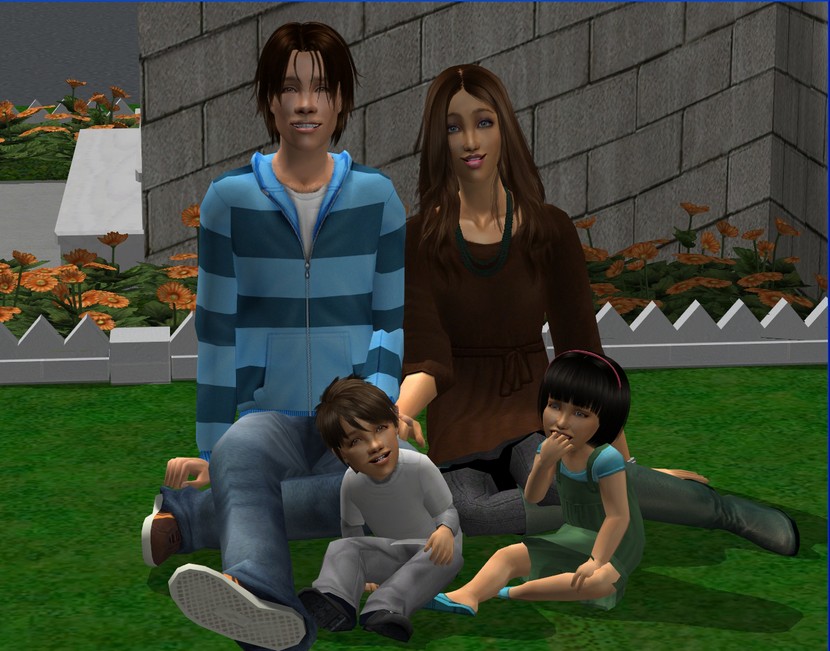 Narrated by Charlie Benton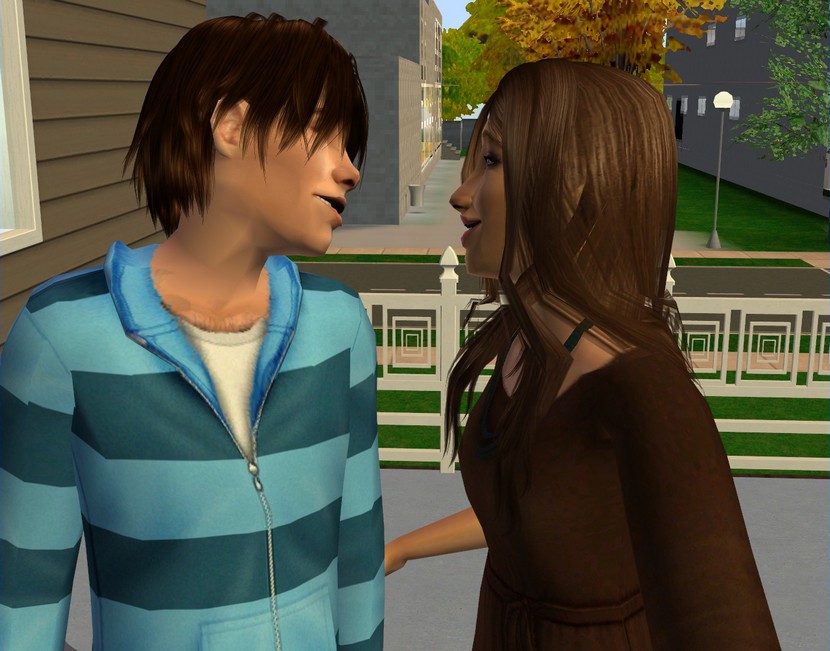 Almost everyone else on campus is away on spring break right now, except us. It's nice and quiet but I just keep thinking how cool it would have been if we got to go as well.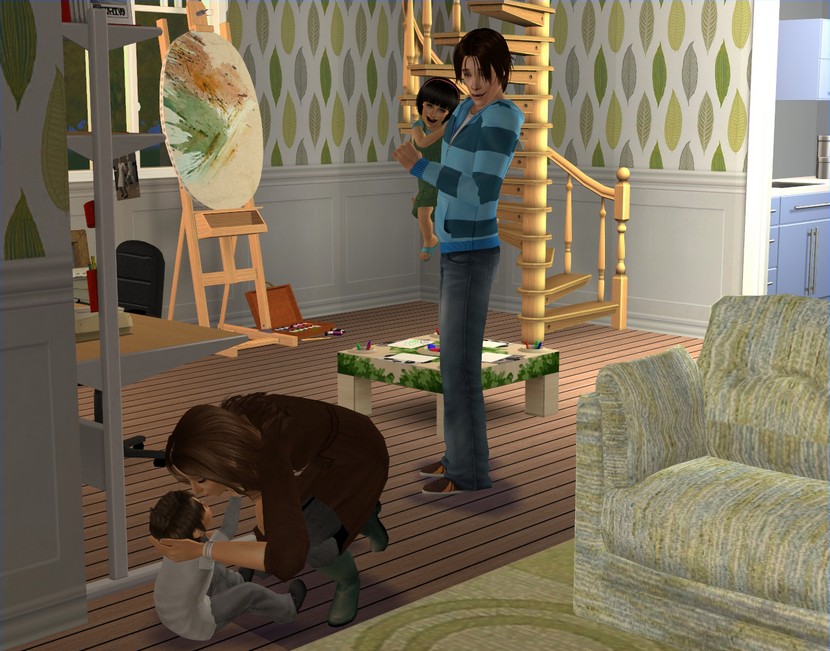 I know we can't, obviously. We have Grace and Everett to take care of.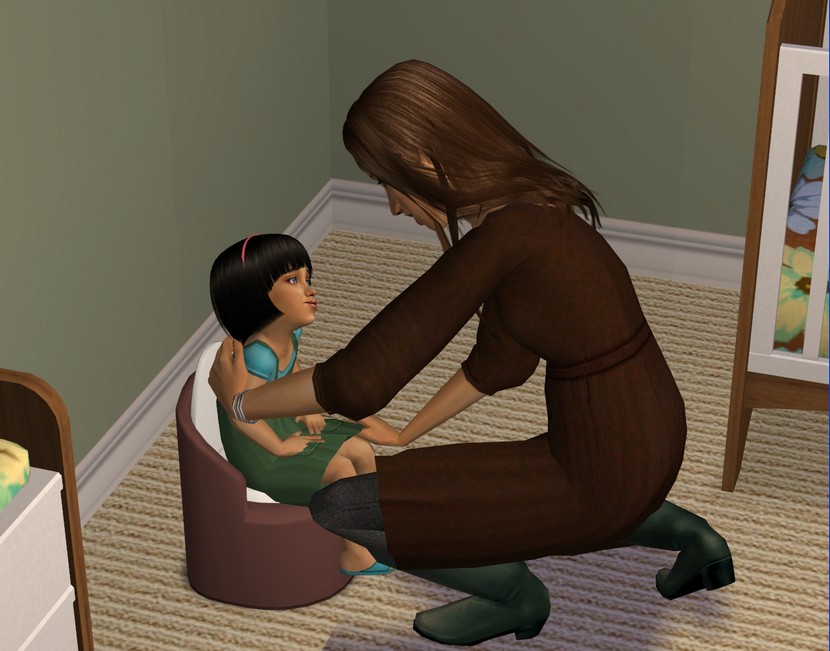 It's a little depressing being stuck doing mundane things like potty training when your friends are all sunning themselves on a beach somewhere.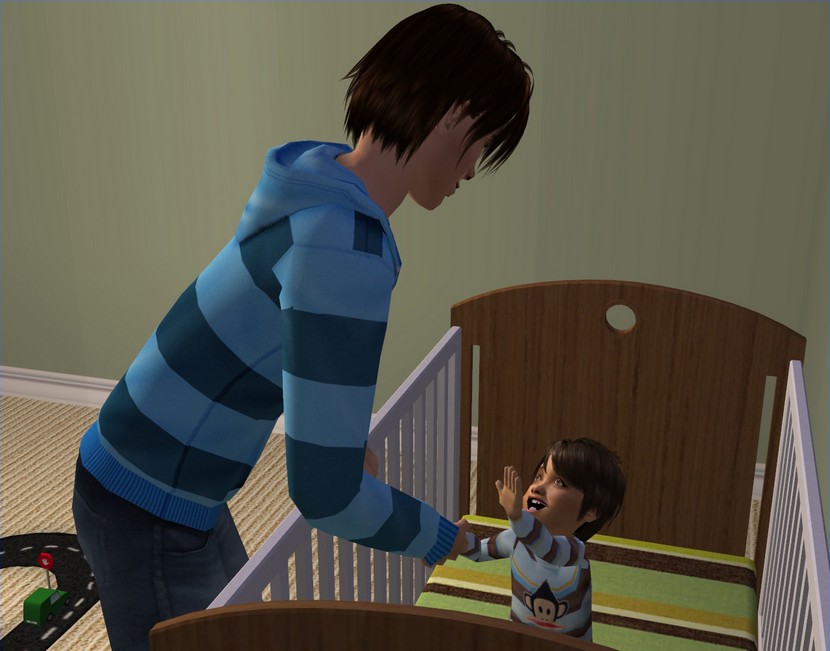 I don't regret having the kids. I just wish we were a little bit older when they came along and that we'd had more time to live a little first.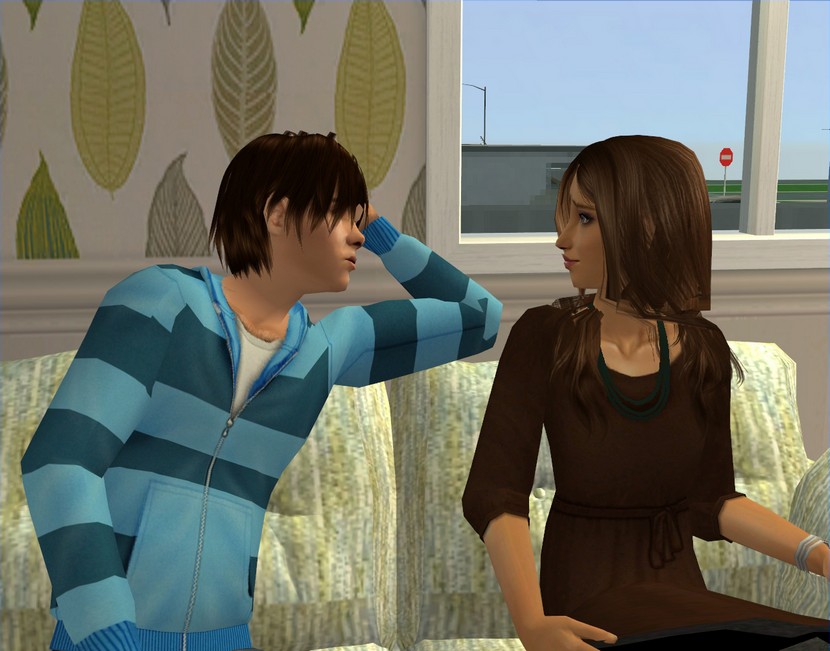 Two years in and I still don't think we've discovered all the things that we either can't do or that have been made a lot harder by having the twins.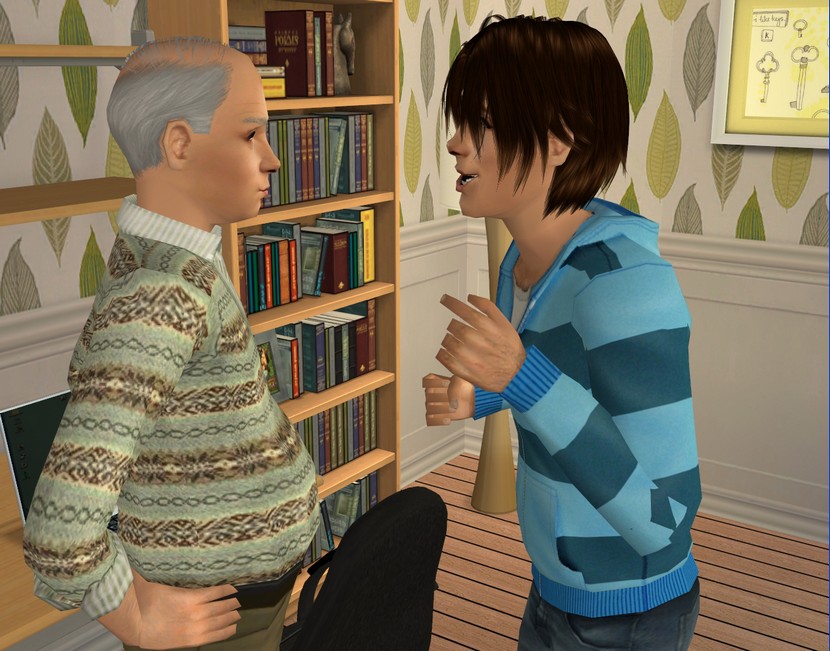 The latest thing is my future career plans. I've always wanted to do something with entertainment. I would love to get paid for making people laugh.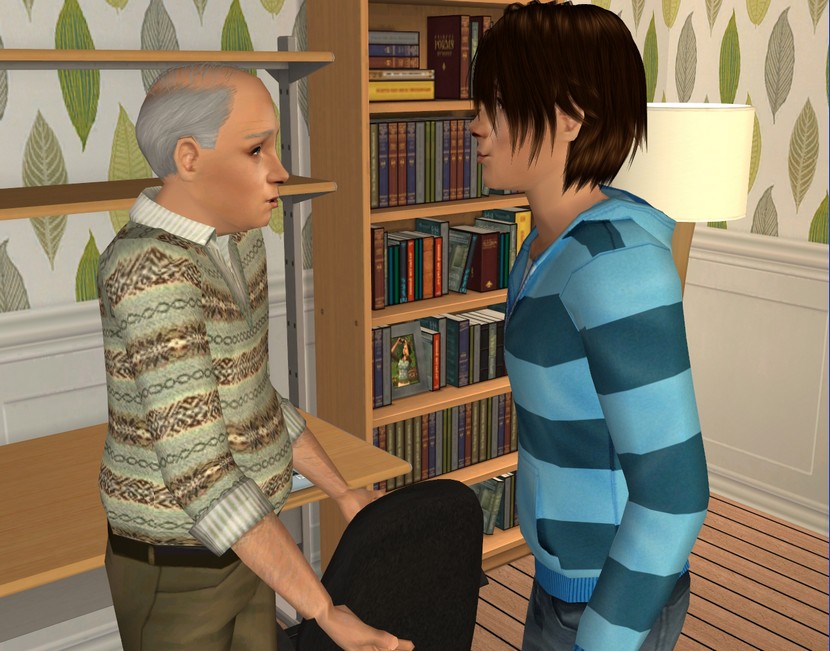 But lately, Dad has been talking about how that might not be the best idea. That kind of work isn't necessarily stable or easy to come by.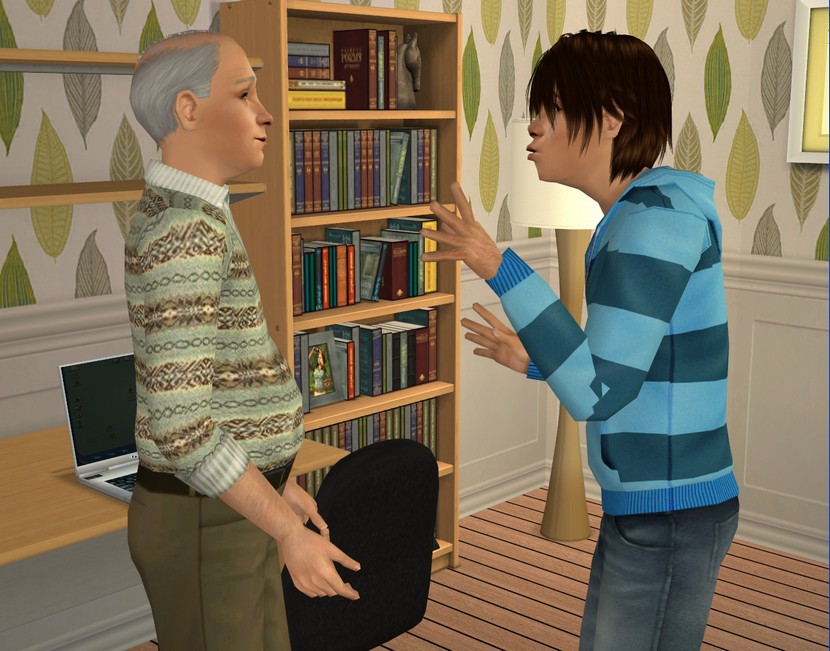 Dad thinks I have to start thinking about "providing for my family". I was annoyed and dismissive about it at first but it's stayed in my thoughts.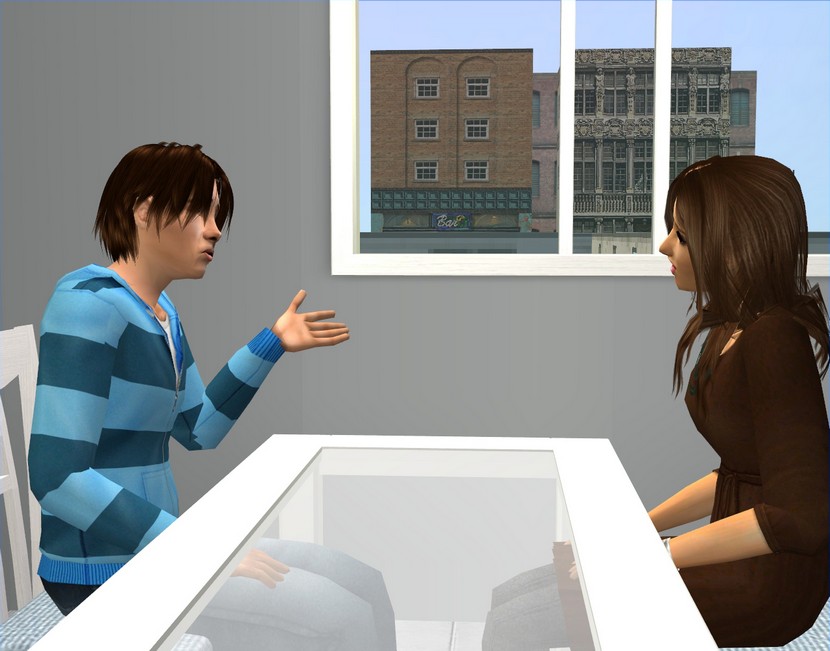 I ended up talking about it with Camilla. I wanted to know if it was just Dad getting on my back or if it was something she thought was actually going to be an issue.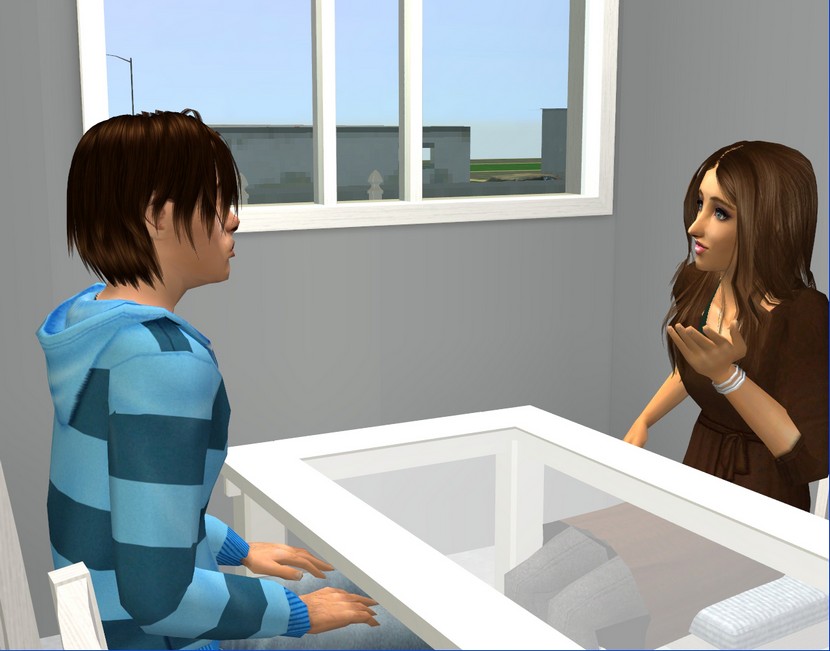 It turns out she's a little concerned about the job situation after we graduate as well. Camilla has always wanted to open her own gallery for her paintings but she's decided to put that off, until we're on surer financial footing.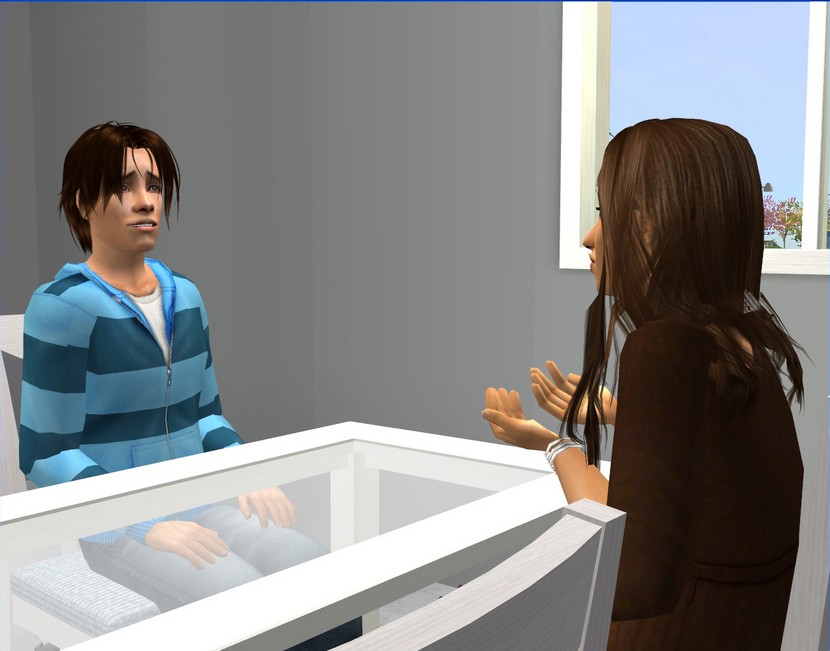 Hearing that, I think I'm going to have to do the same. I couldn't let Camilla get some boring job somewhere while I go ahead and do whatever I want.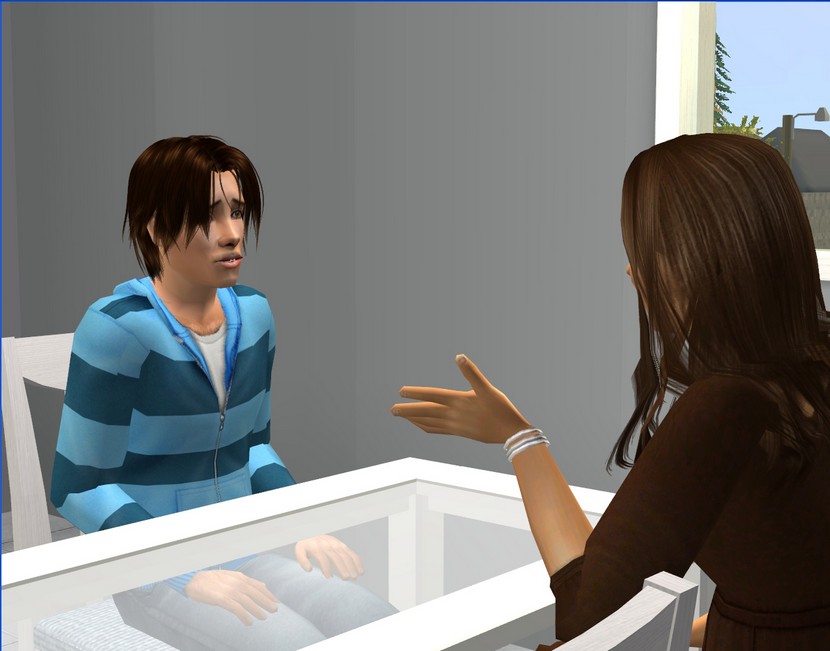 It's going to suck and I dread thinking of what kind of crappy job I'm going to have to take but it has to be done.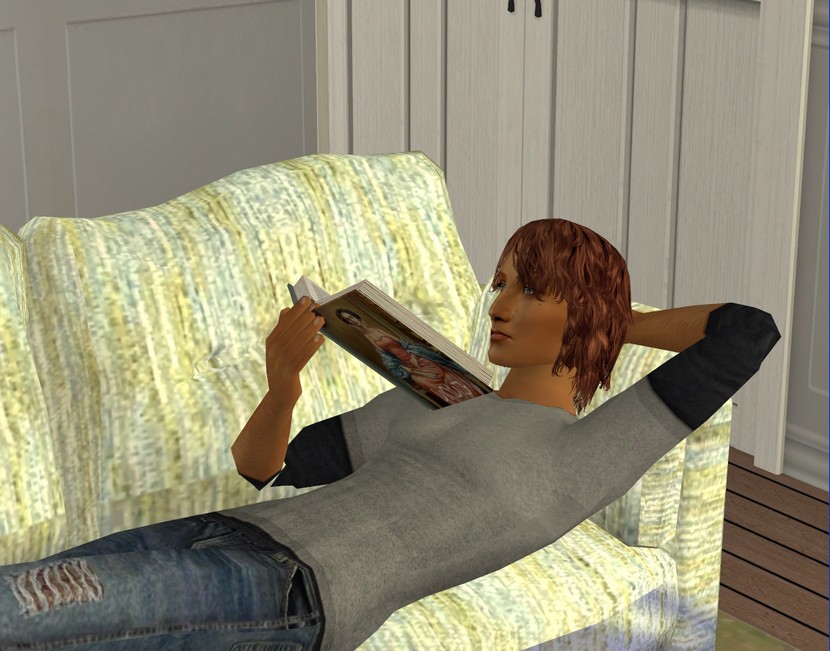 Jack is one of the few students who's still on campus. He didn't go on spring break so he's been hanging around here a lot instead, because otherwise, he'd be alone in the dorms with Julia.
I think he's nuts for not going and I told him so.
Sophie
went, plus he could have escaped from Julia for a while and it would have been such awesome fun.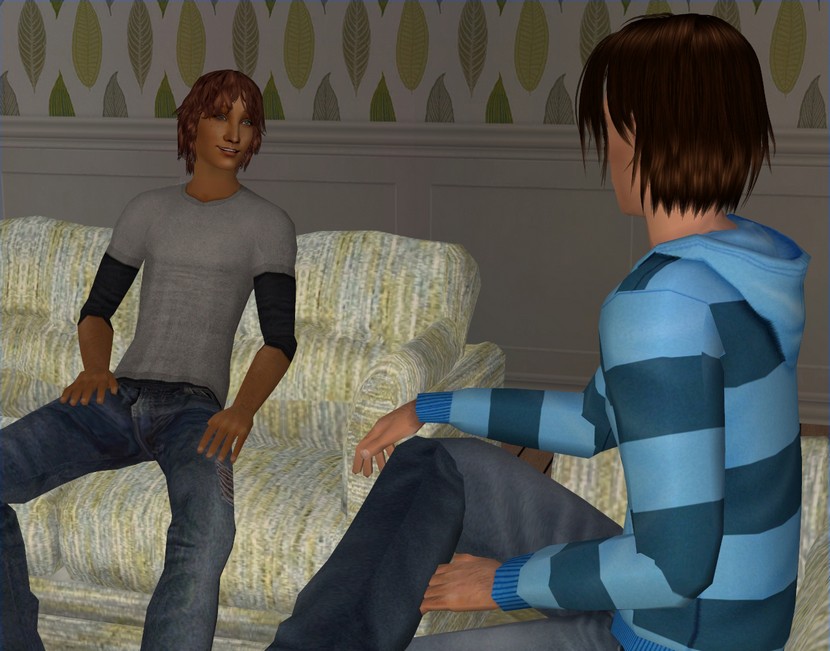 He should be taking advantage of the freedom he has but he says boozy party trips aren't his thing.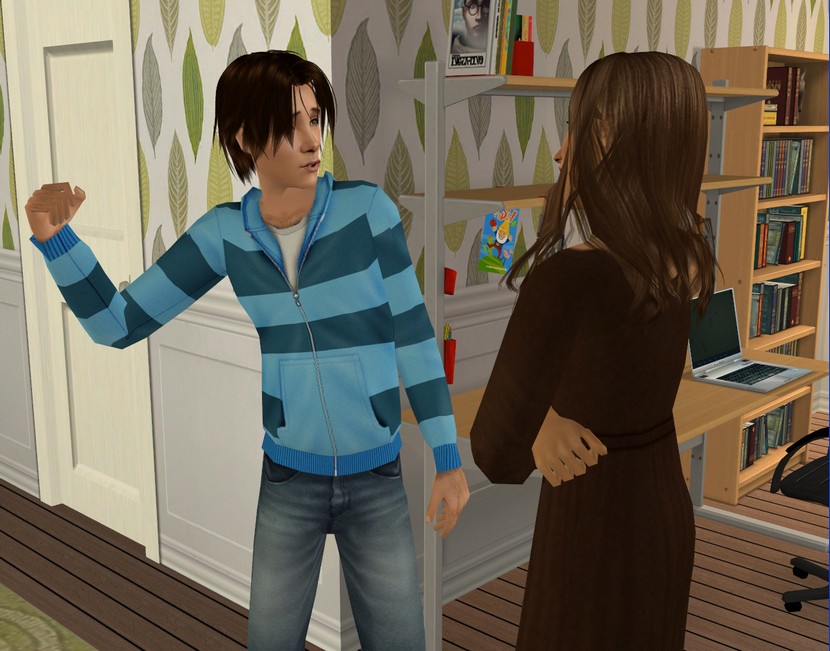 I still think it would have been fun to go but it was a mistake to mention anything about it to Camilla. I just said that if we could have gone, it would have been great and it turned into an argument.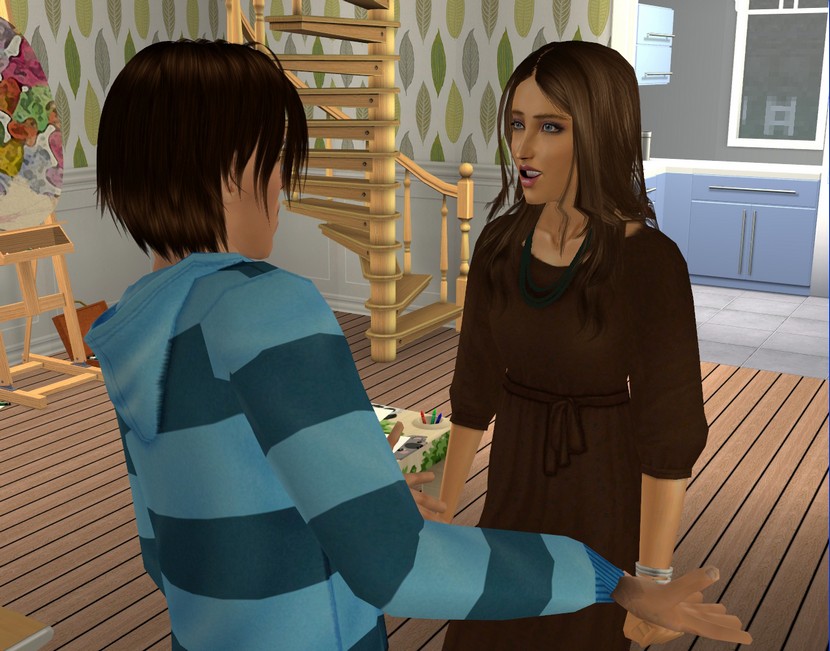 Camilla thought I was talking about spring break because I was resentful of her, or of the kids.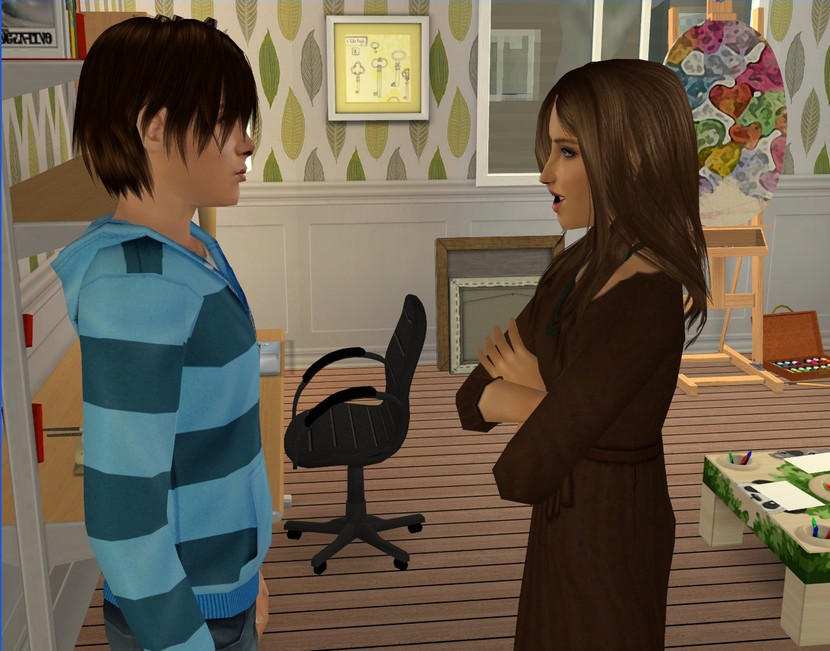 She even said it was "typical" of me and accused me of "never taking anything seriously".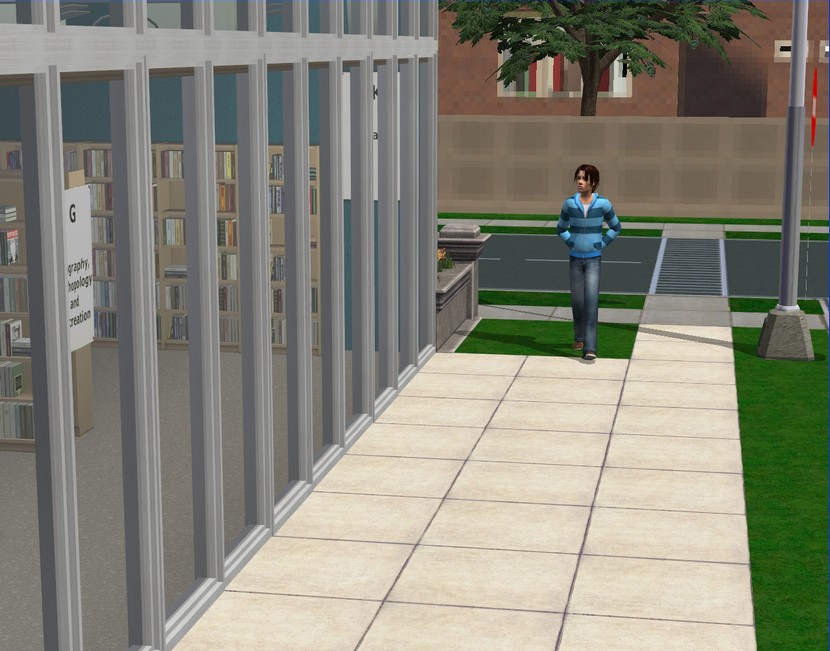 That was the only time in my life I've ever wished I had a class to go to but it was spring break, so I just told Camilla I was going for a walk instead.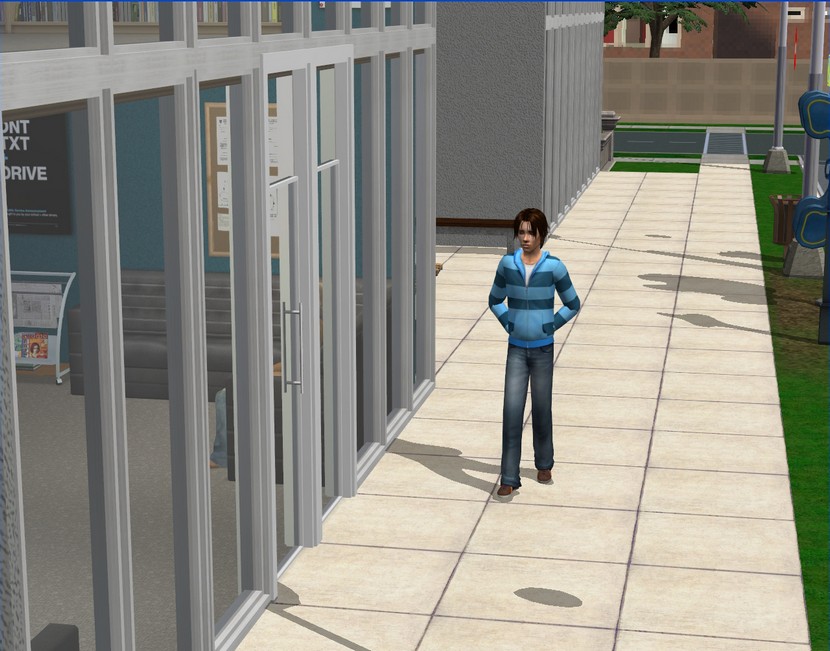 I just needed to clear my head for a little bit. I knew we'd have to talk when I got back and I didn't want to be too mad at her when we did.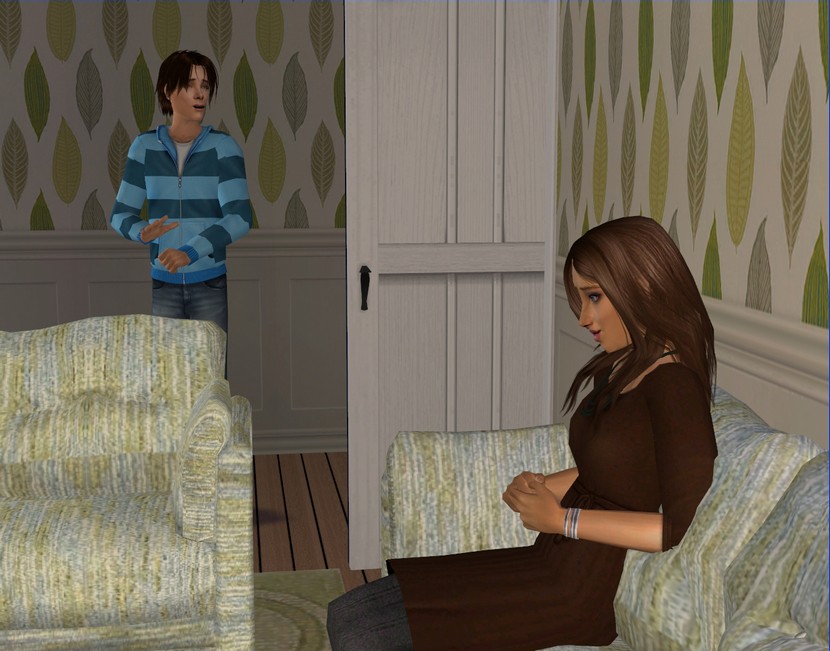 I was almost expecting Camilla to be annoyed at me for leaving her alone with the twins but she didn't look annoyed when I walked in the door, so I figured we could talk.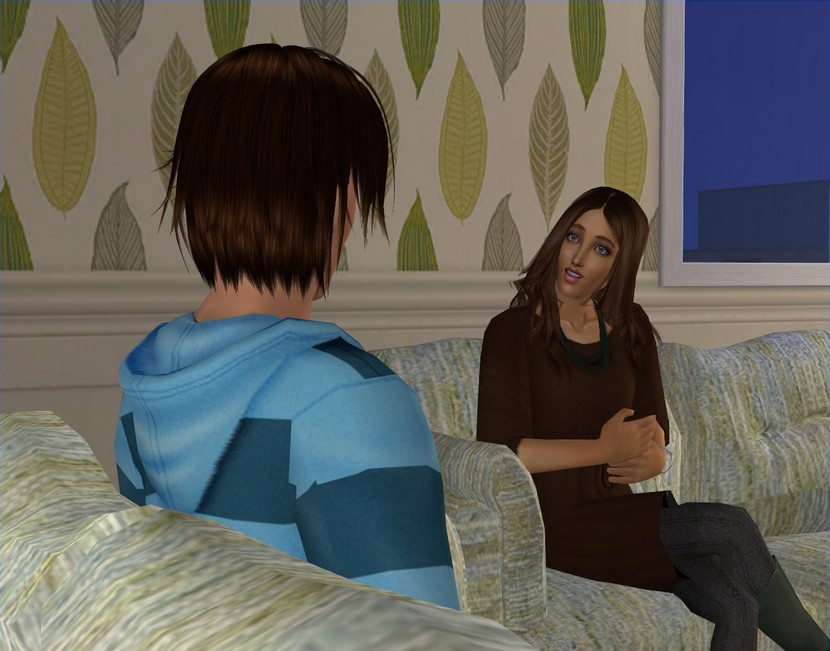 Camilla apologised for what she'd said earlier right away. She admitted that she wished we could have gone away too but she was trying not to think about it. So she snapped, she took it out on me and she didn't mean it.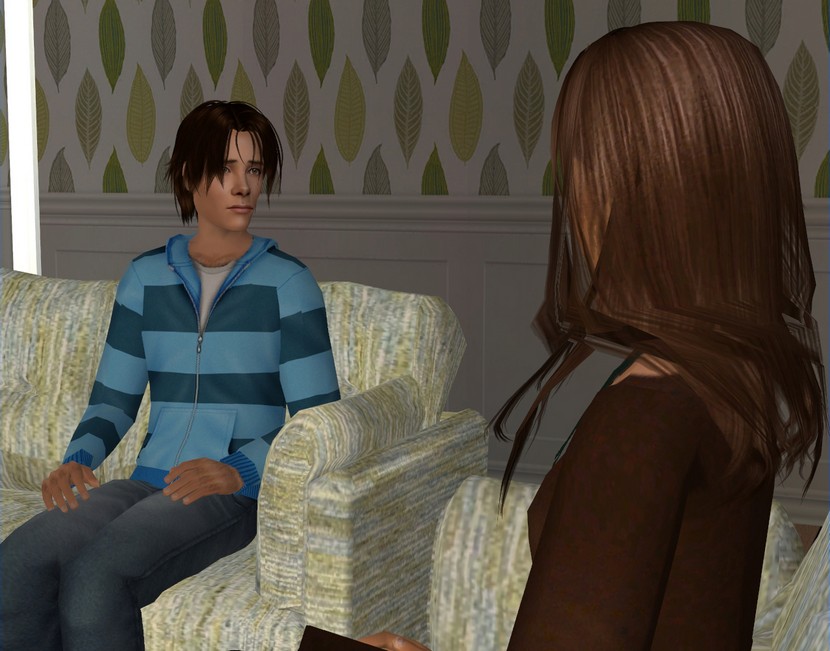 Well, that was something, because her saying I didn't take anything seriously hurt. I definitely had a steep learning curve when we all started living together but I've never once tried to dodge responsibility.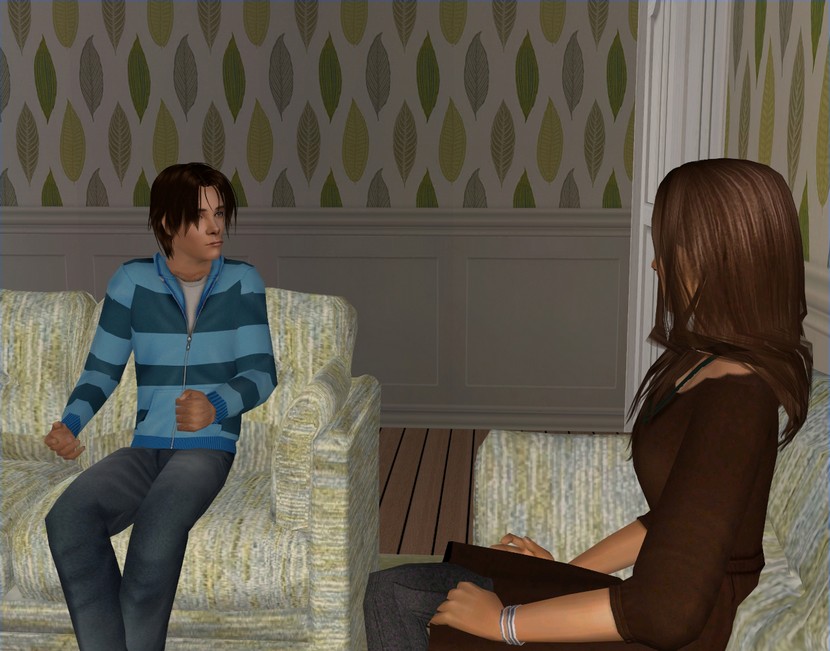 I just don't think it's so terrible to wish we could take a break for once. Ever since Grace and Everett were born, there hasn't been one single time when we've both been away from them. We haven't been on a date since Camilla was pregnant. That's over two years now.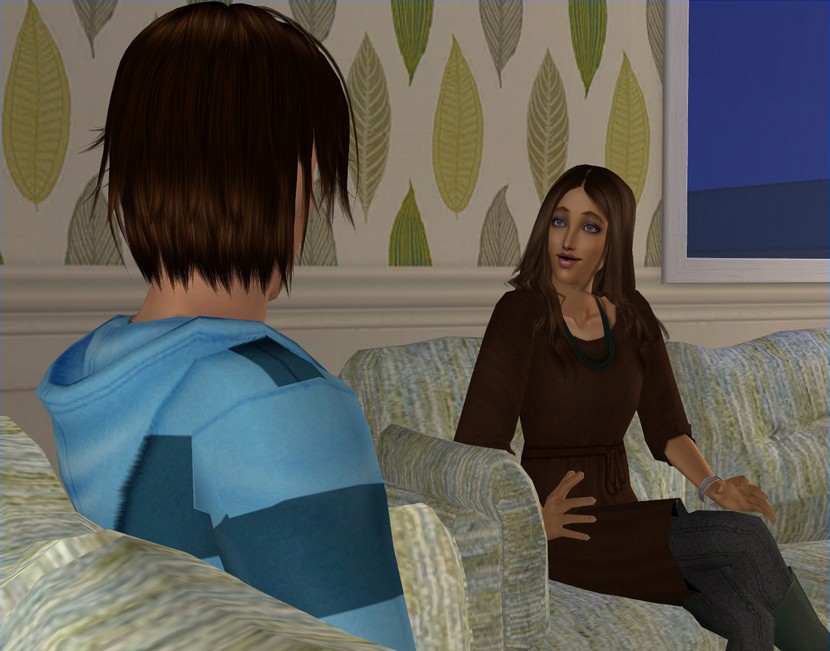 Camilla is so determined that no one will ever get a chance to call us awful parents or accuse us of neglecting our kids that she never lets herself (or me!) have any time off.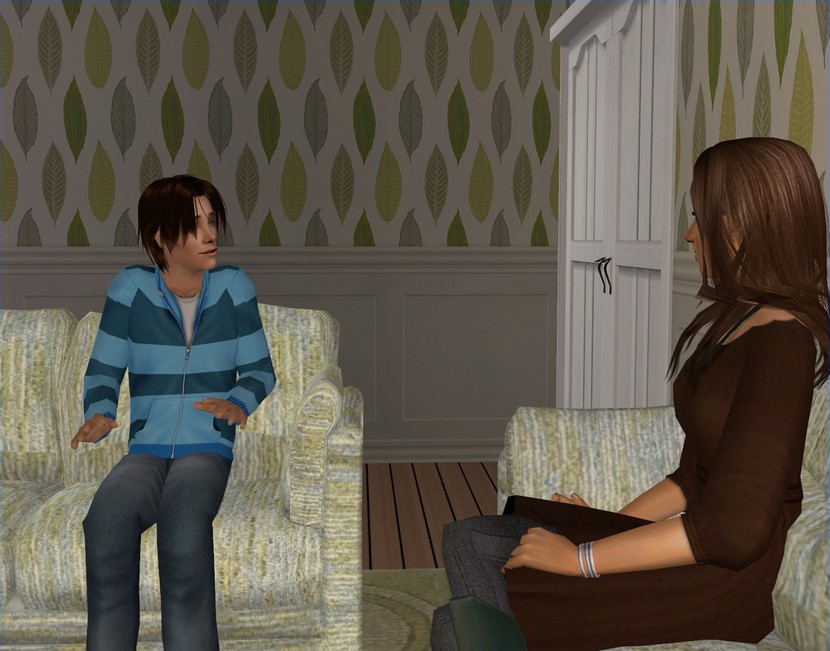 But everyone needs a break. The fact that we had our kids young doesn't mean we shouldn't get one.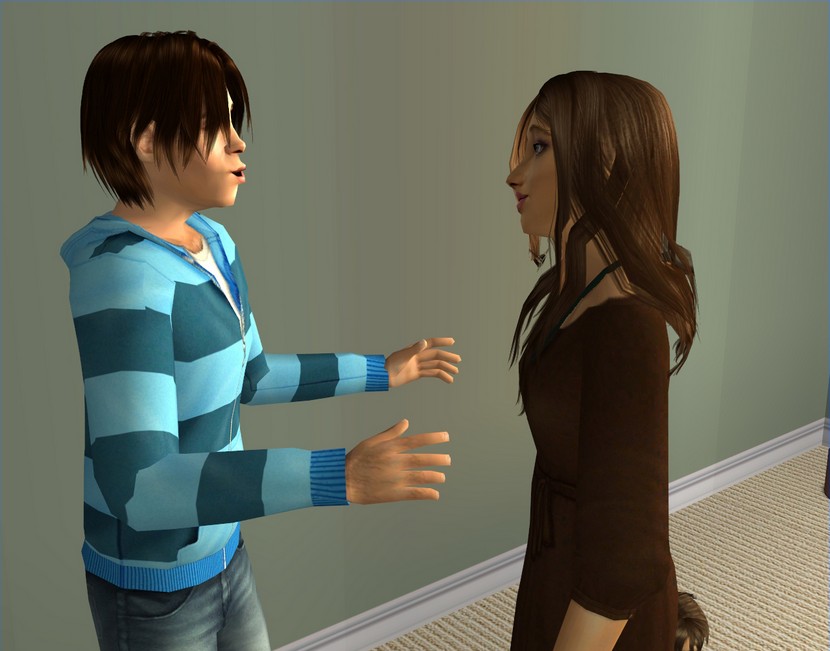 The next morning, I decided I'd try to talk her into going out on a date. We can't really go on vacation but one night out is doable.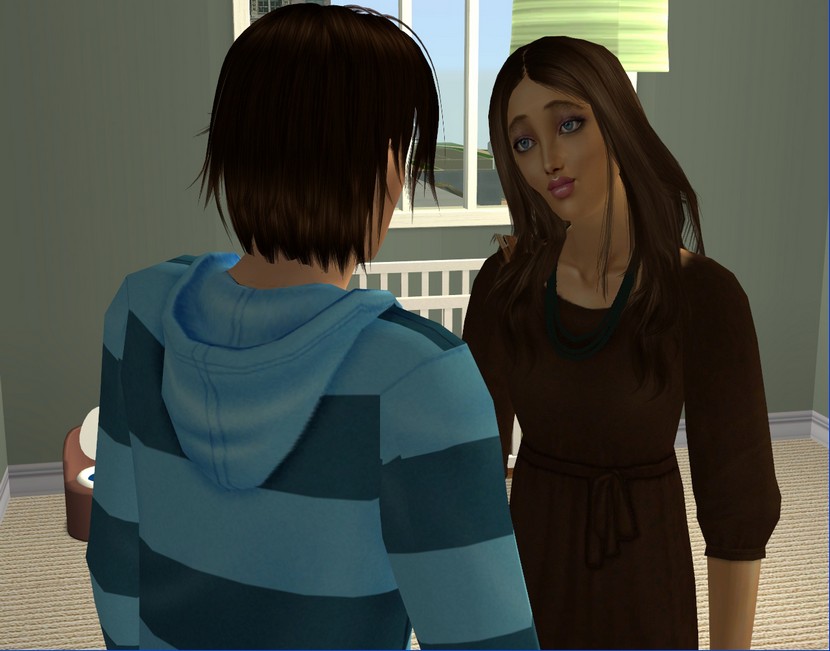 Even after our talk the night before, Camilla was reluctant to leave the kids with anybody else. Neither of us like the idea of handing the kids over to other people all the time but it's not like we do it all the time.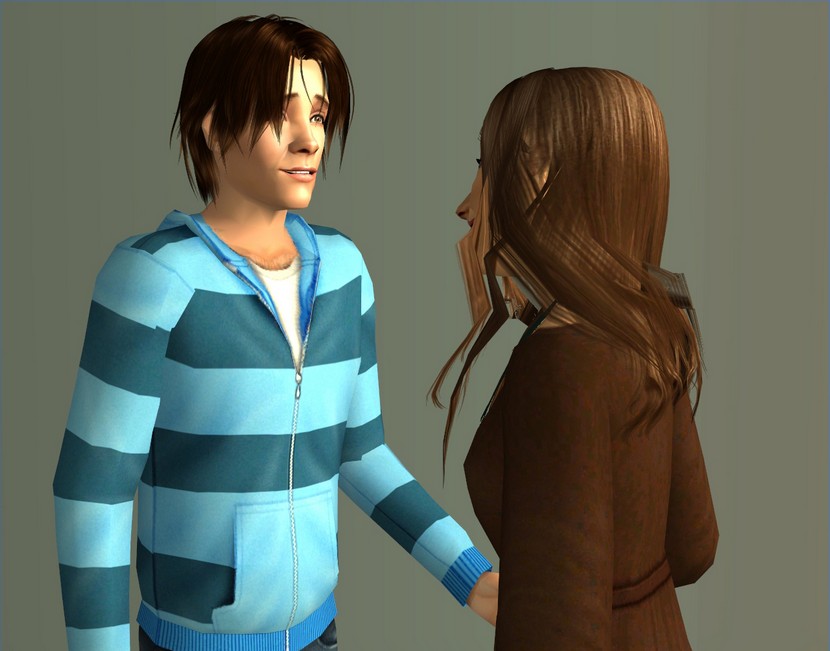 Besides, it's not like Jack has anything else to do right now and I knew he wouldn't mind watching Grace and Everett for a night.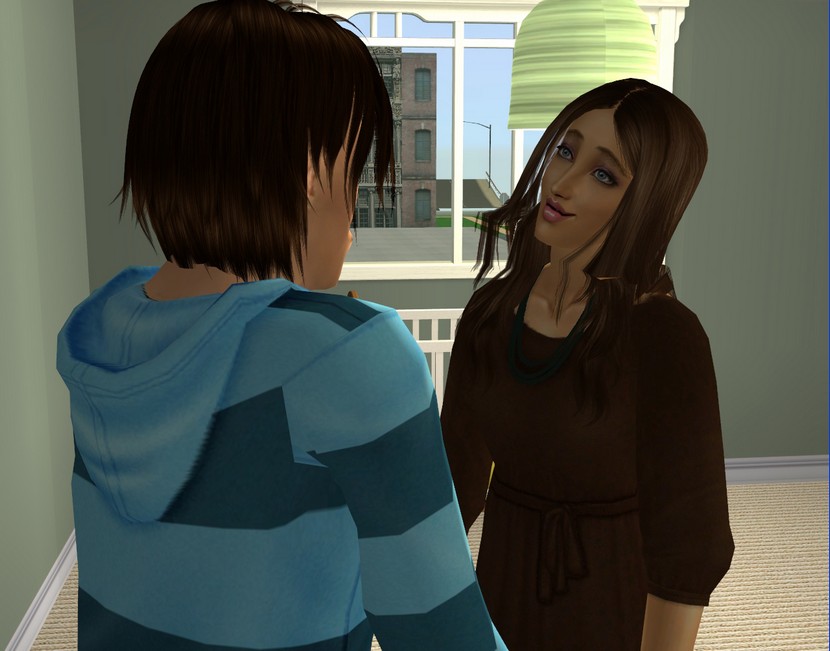 I could tell the idea was sounding pretty appealing to her by that point.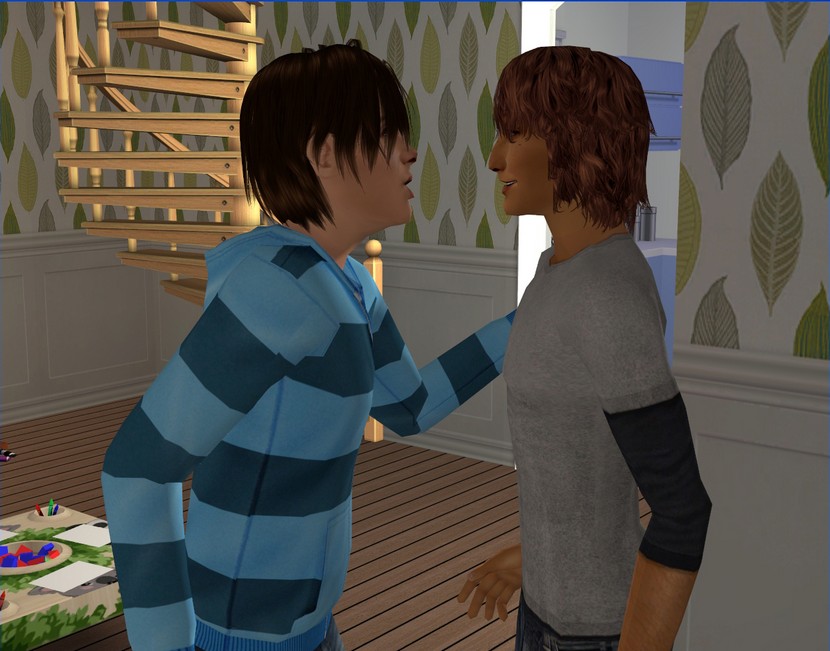 So Jack came over and just as I thought, he was happy to do it. He's never watched them on his own before but our parents fostered a baby for a while when we were teenagers, so I figured he could handle it for a few hours.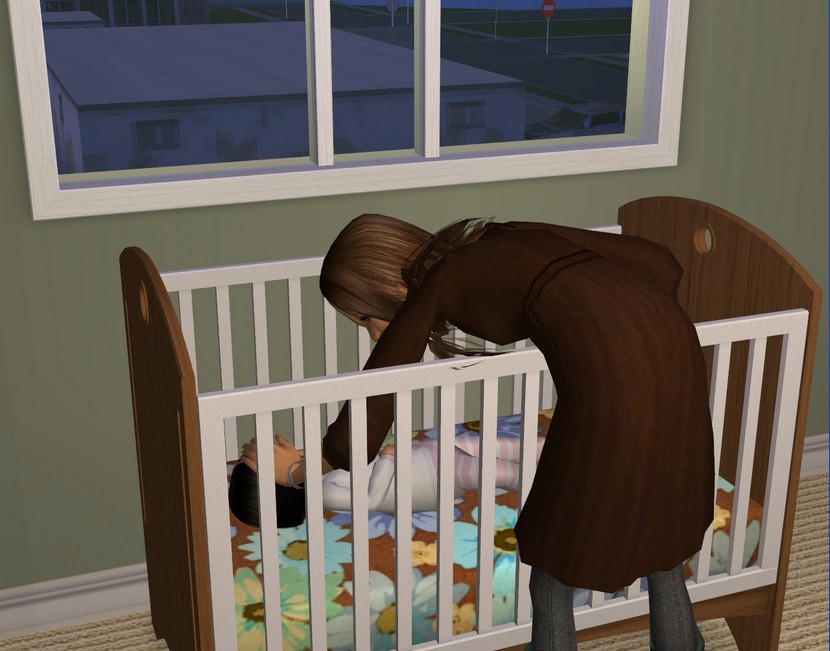 He really didn't have much to do anyway; Grace and Everett sleep through the night now and they were already asleep when he arrived.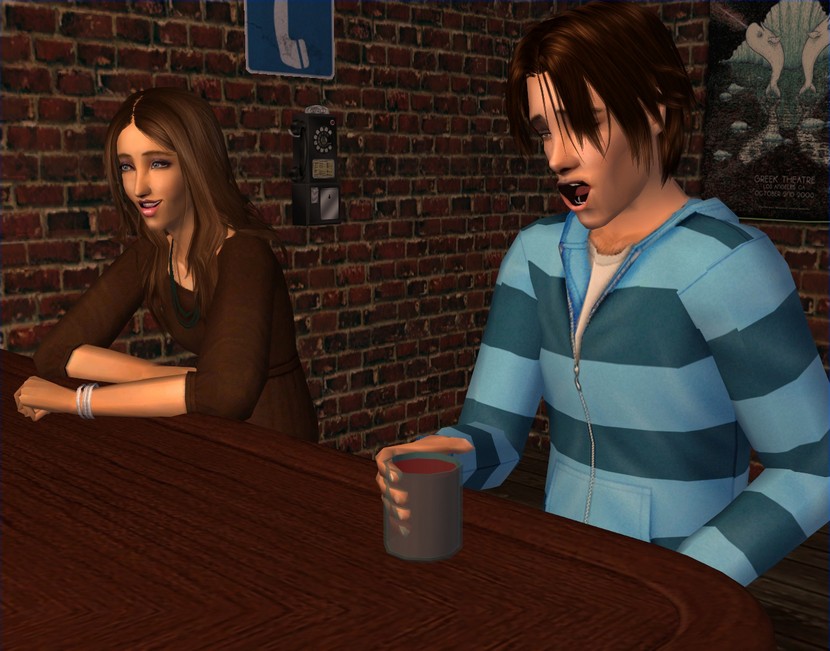 We didn't go far - just to the bar on campus but it was a much needed night off.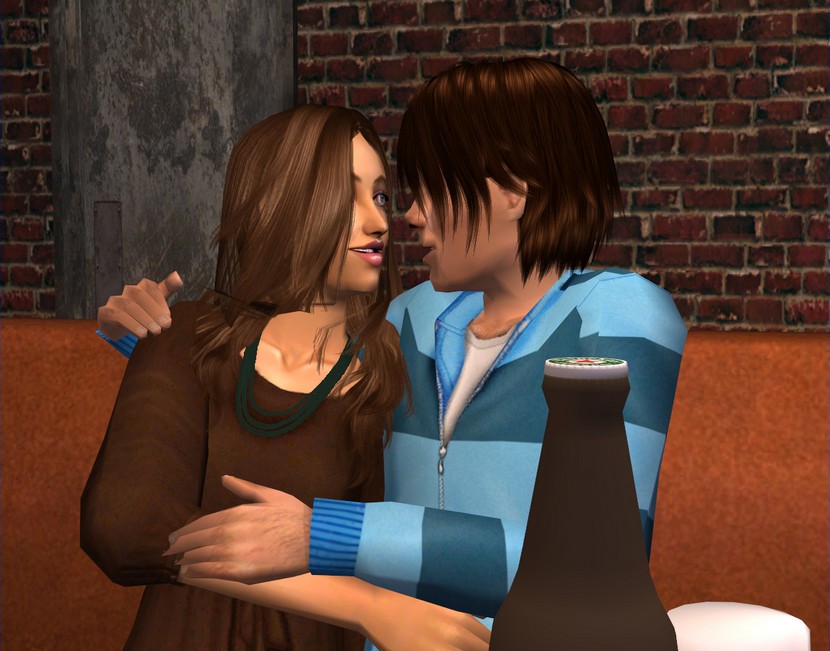 Seeing just about everyone is away at the moment, it was almost eerily quiet as well.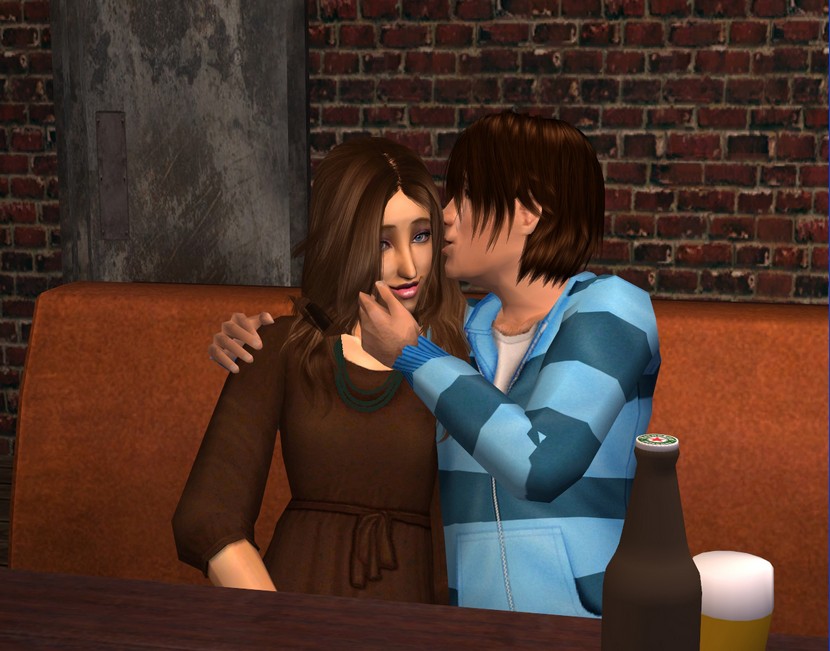 We had the whole place to ourselves.
We just had a couple of drinks and played some pool. Our friends do that kind of thing all the time but we never do.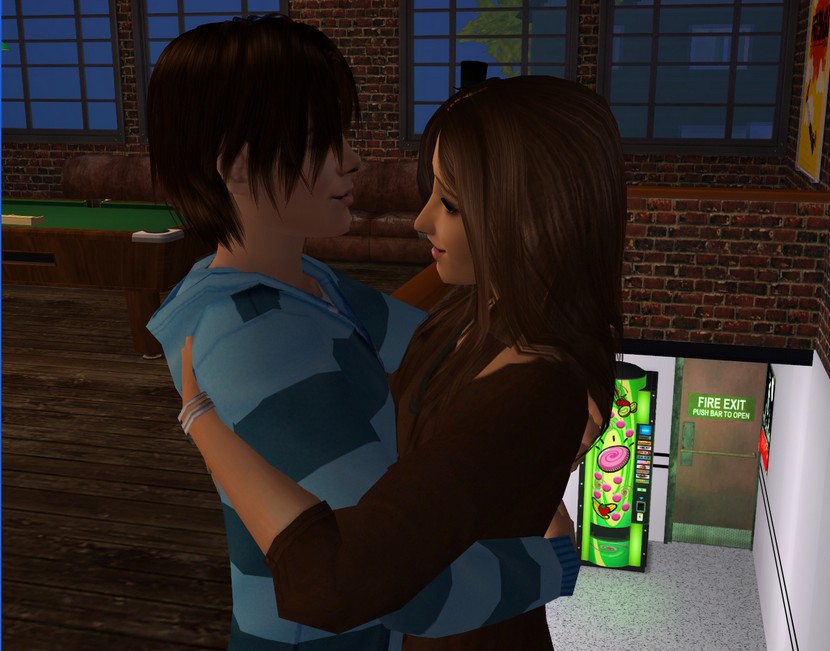 Camilla worried about the kids. A lot. But it was the first time we've ever both been away from them.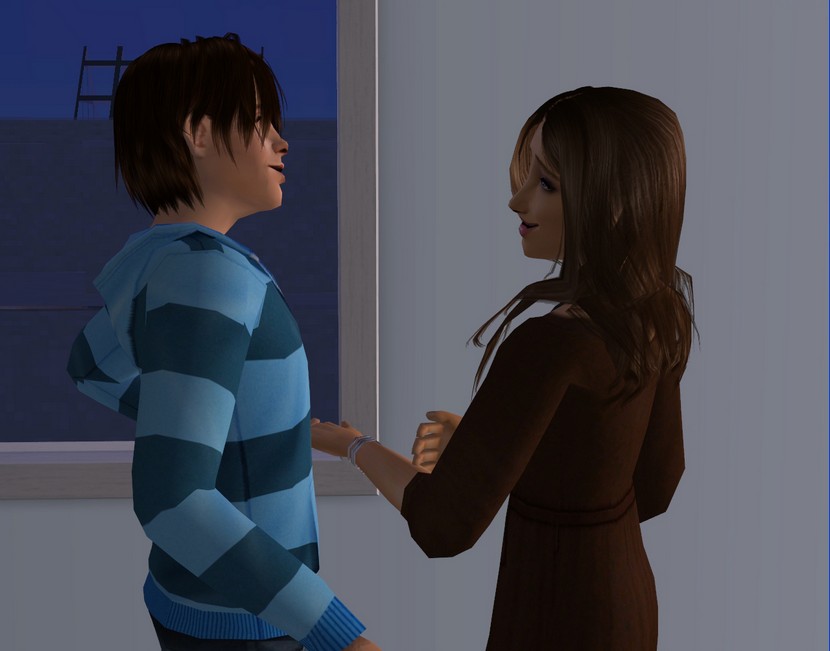 We were incredibly tired when we got home but more relaxed than we'd been in a long time.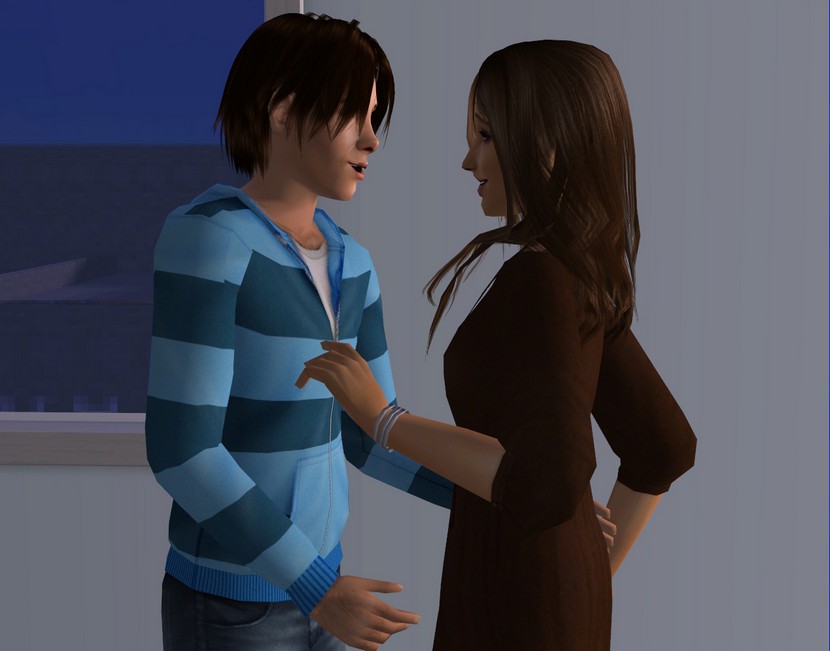 I hope I can talk Camilla into doing stuff like this more often. Being stuck in this house almost 24/7 isn't healthy for either of us.
Twin spam:
Because there wasn't really much of Grace and Everett in this update.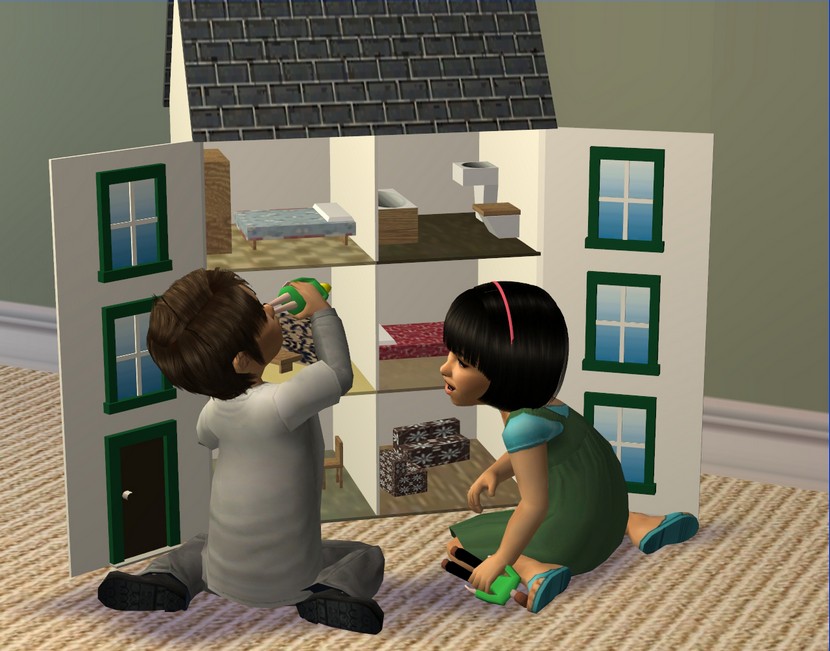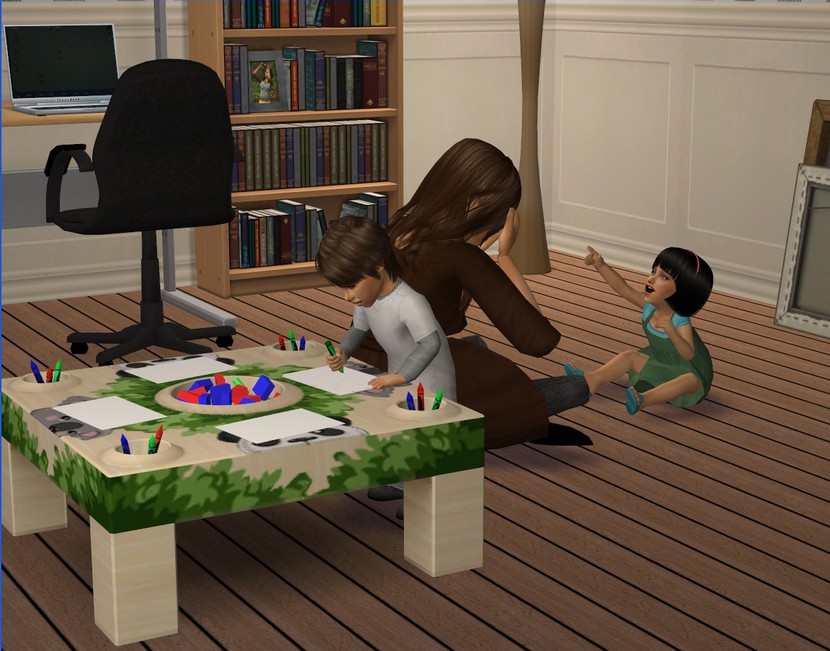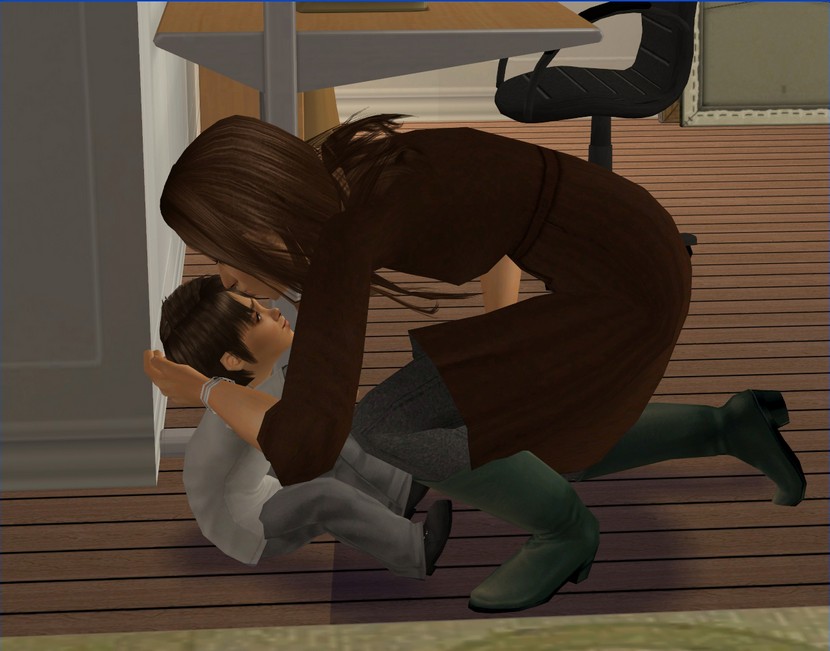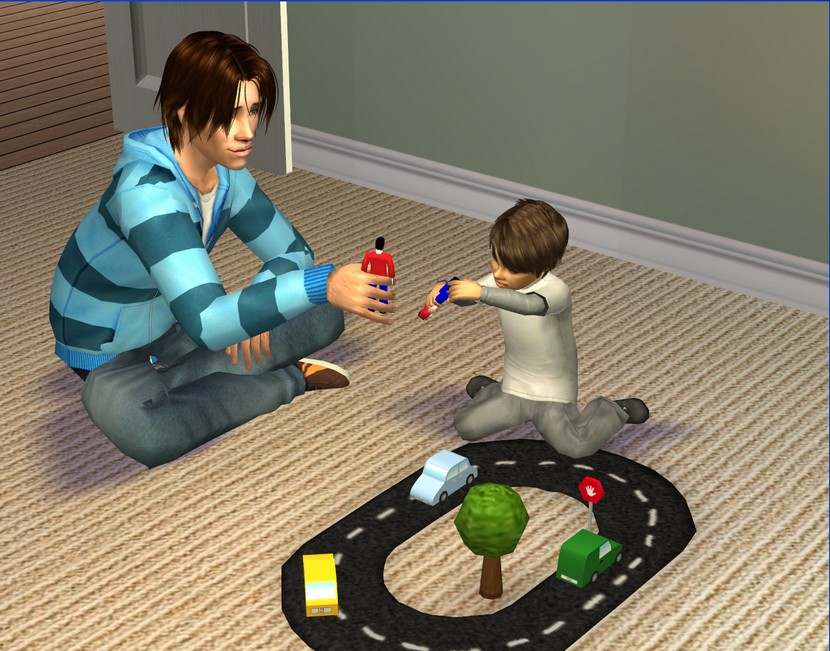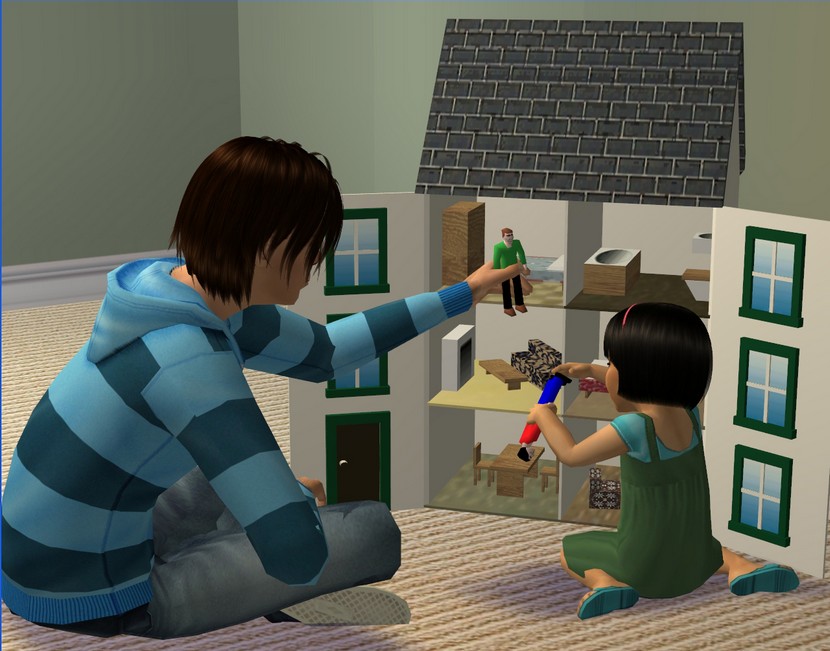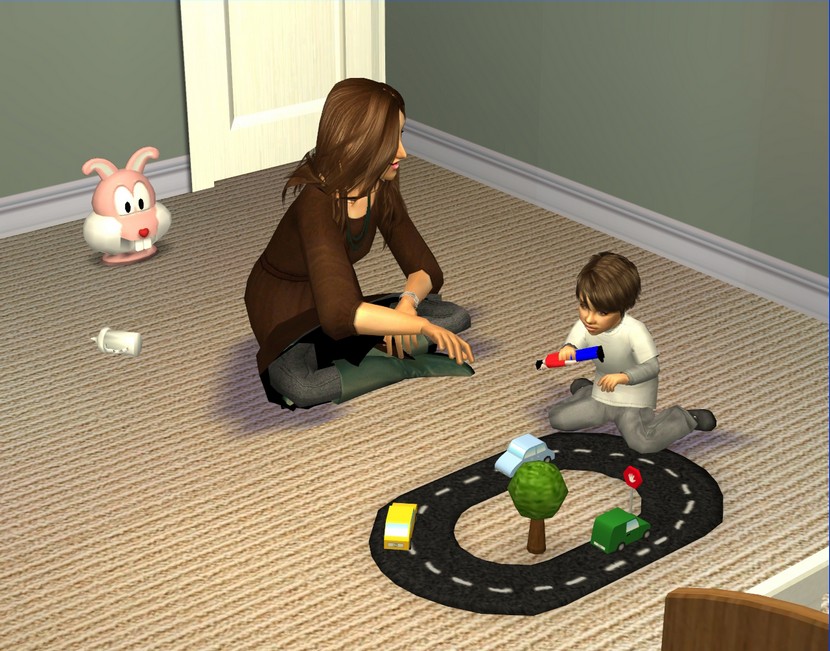 Notes:
Title is from My Winding Wheel by Ryan Adams.

After this year, Charlie's GPA is 3.4 and Camilla's is 3.6.

For a Popularity Sim, Camilla really isn't very interested in dates or parties or going to community lots. Charlie is Pleasure and wants those things all the time, which is a huge difference between these two. But I think she's got a taste for it now, because she rolled the want to go on another date just about as soon as they got home. ;)

Next up will be the actual spring break trip. All current uni students are going, except Charlie, Camilla, Jack and Julia. I've also slightly adjusted the play schedule, so that the final uni update of the round will now be in November. Pretty much only because I'm anxious to meet Nick and Sarah's new baby!