Round 30: October 2032 (Spring)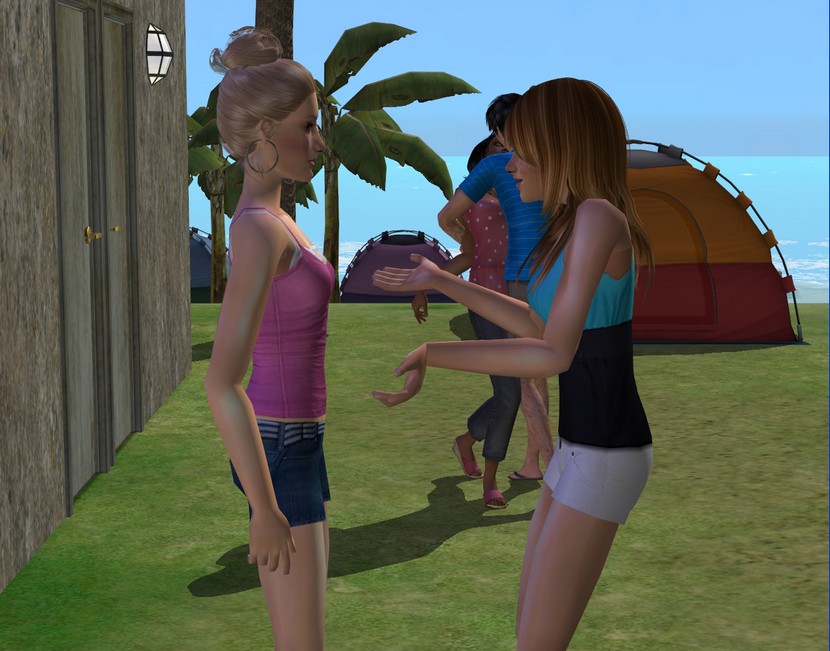 Most of us thought it would be fun, anyway. Hope didn't agree and once we got to the campgrounds, she informed us all that she refused to sleep in a tent.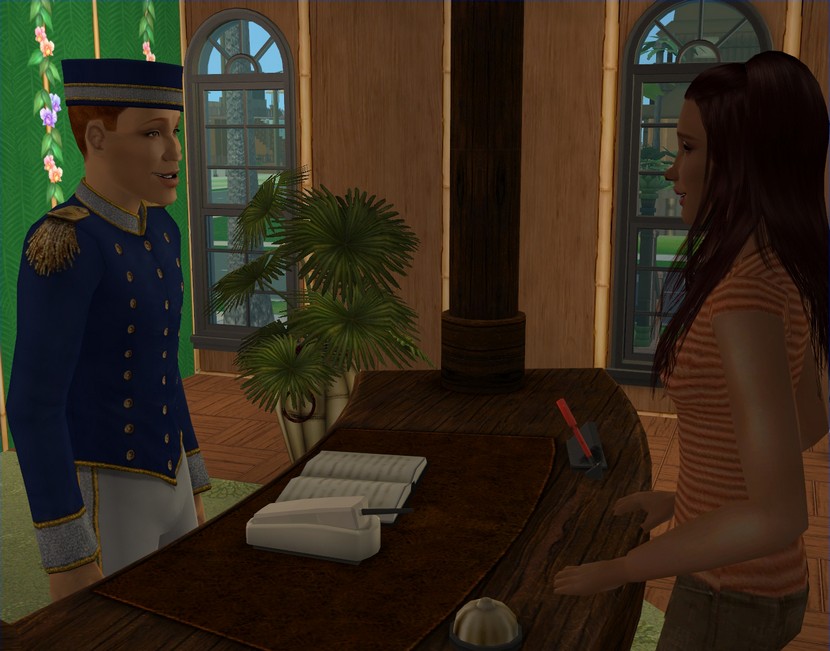 So to placate Hope, we found the cheapest hotel we could instead and checked in. Sophie even sweet talked the desk clerk a little bit to get us a reduced rate.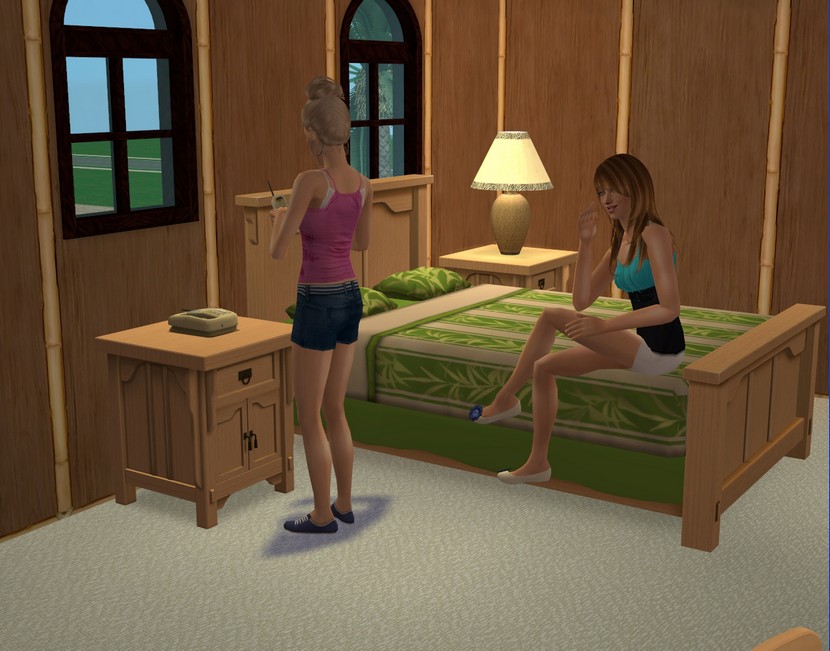 Seeing it was such short notice though, there were no twin shares left, so Hope and I had to share a double.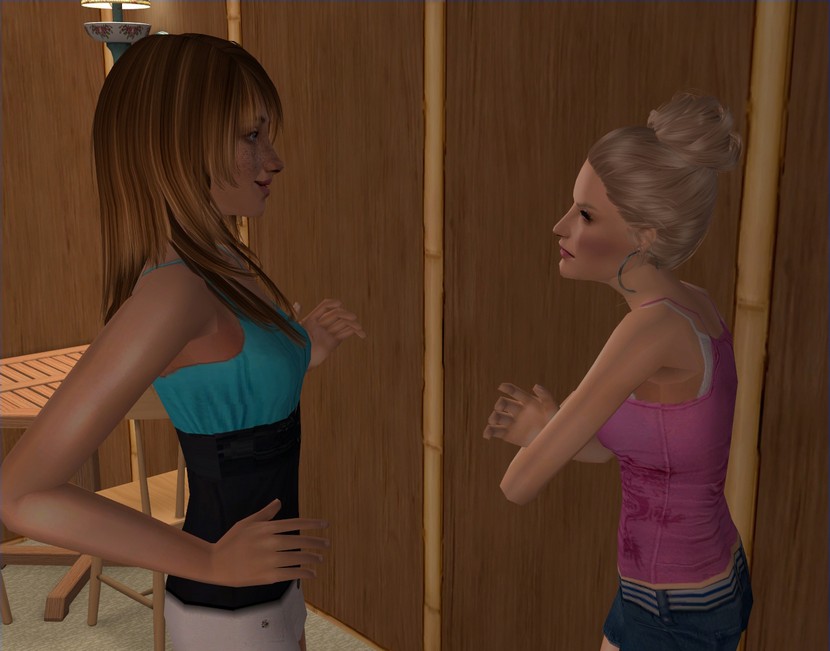 I wasn't thrilled about the idea. After the thing at the campgrounds, I really didn't know if I wanted to put up with Hope for the next week or so.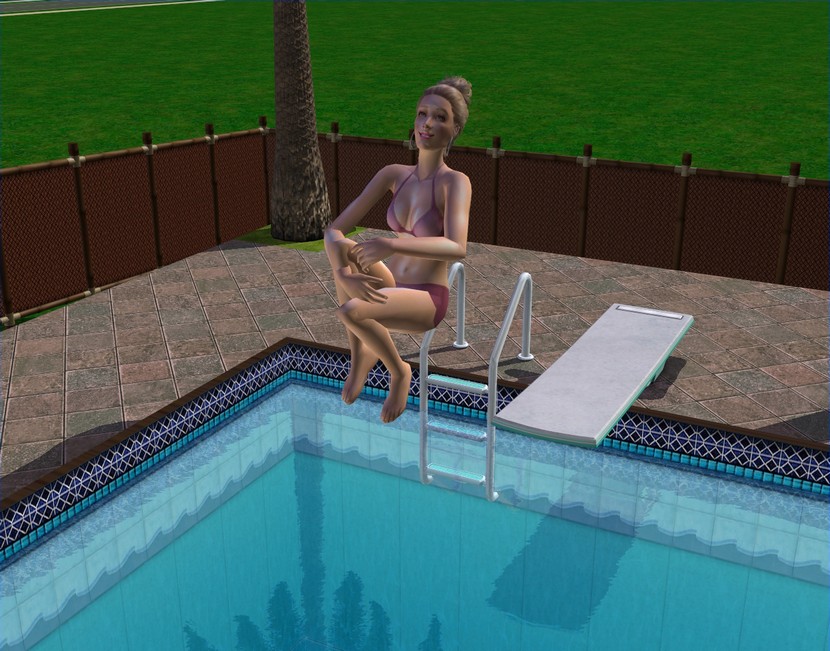 But then, I wasn't planning on spending the whole trip at the hotel. I wanted to see the sights, have some fun...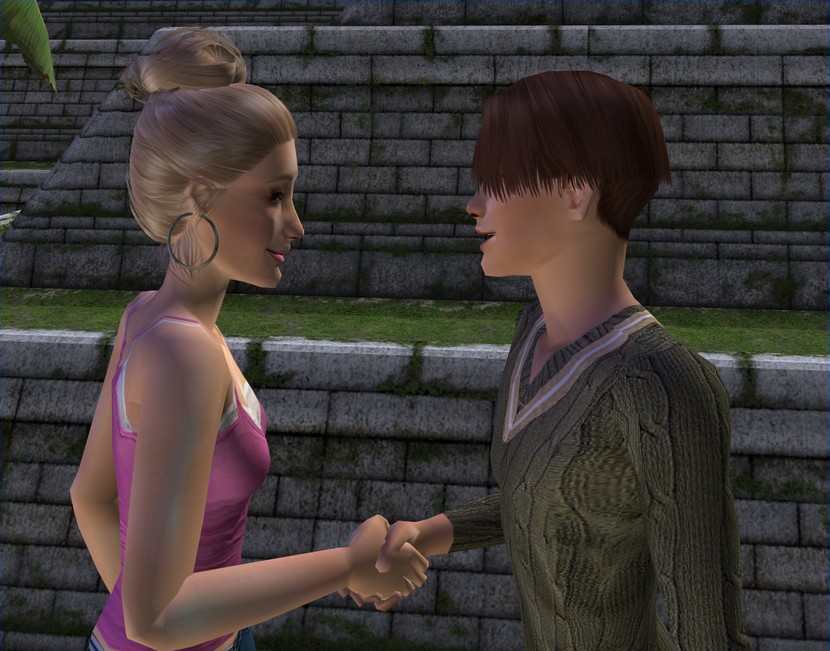 ...maybe meet a boy or two. It feels like I've been single forever and I'm ready for that to change.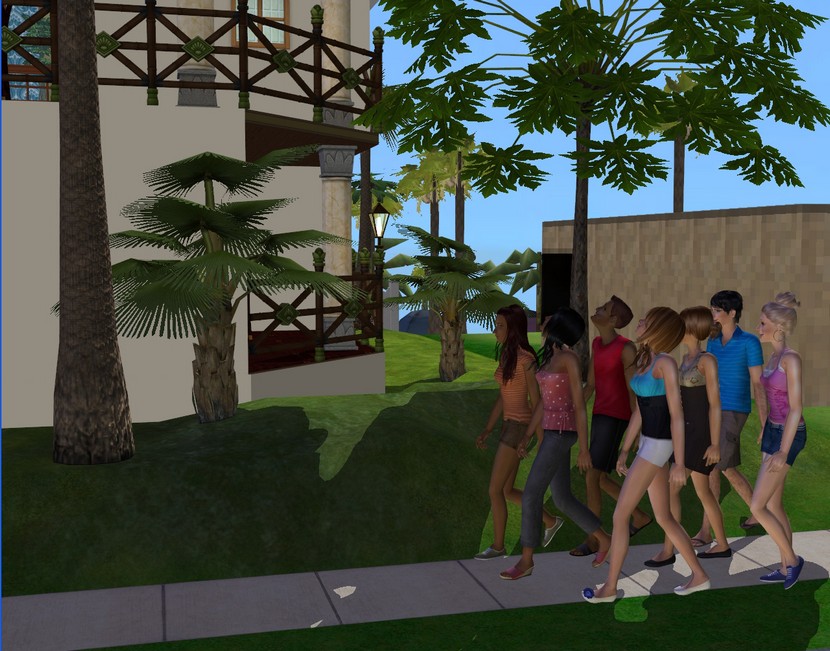 There were seven of us in the group all up; me, Hope, Josh, Lila, Audrey, Connor and Sophie.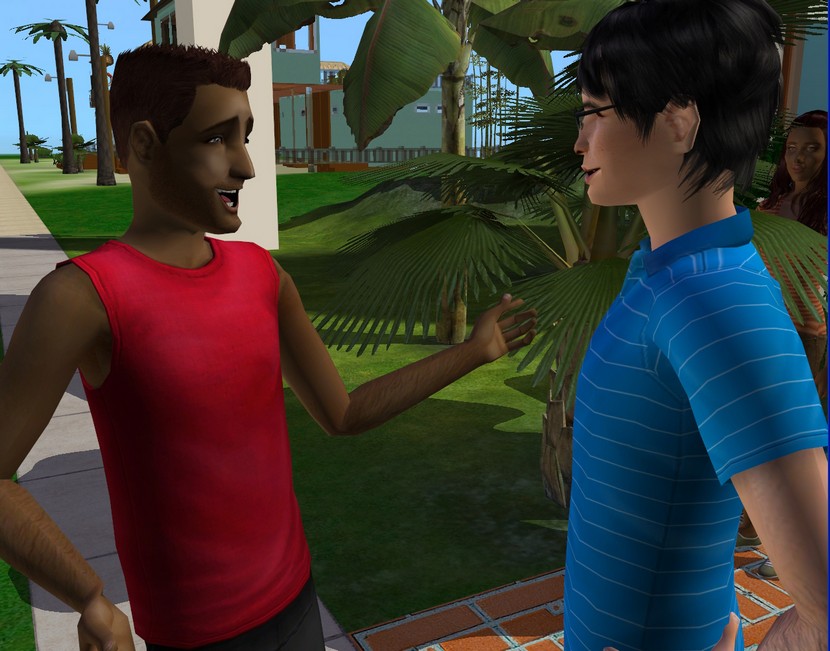 Connor wasn't going to come but Josh didn't want to be the only guy on the trip, so he talked him into it.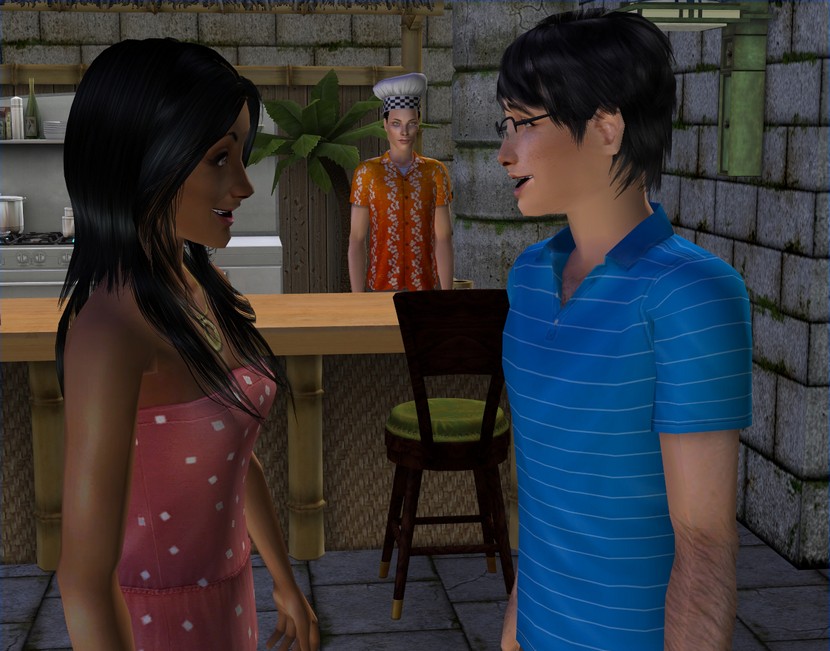 If Connor hadn't gone, I don't think Audrey would have either. But seeing he did, she tagged along as well.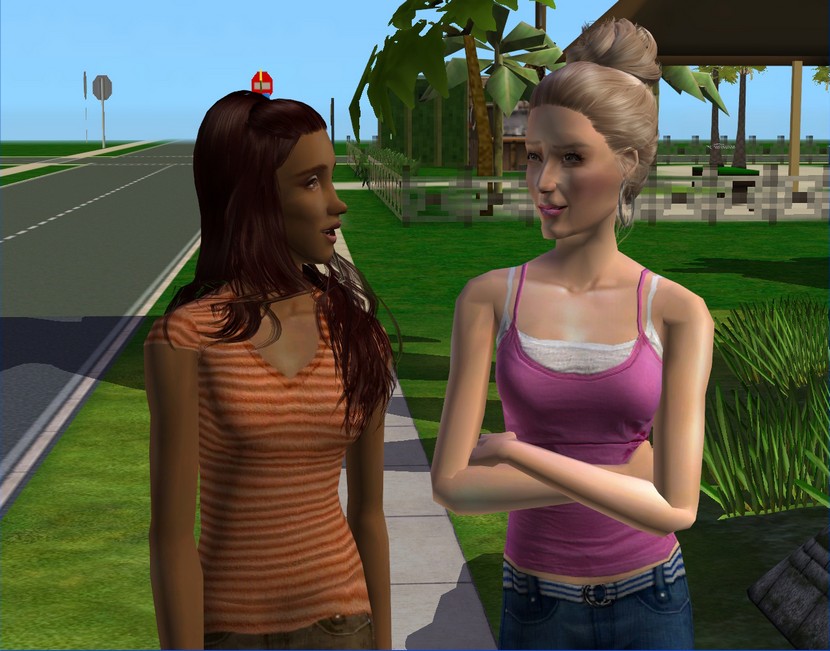 Sophie tried to convince her boyfriend
Jack
to come but he flat out refused, so she came on her own.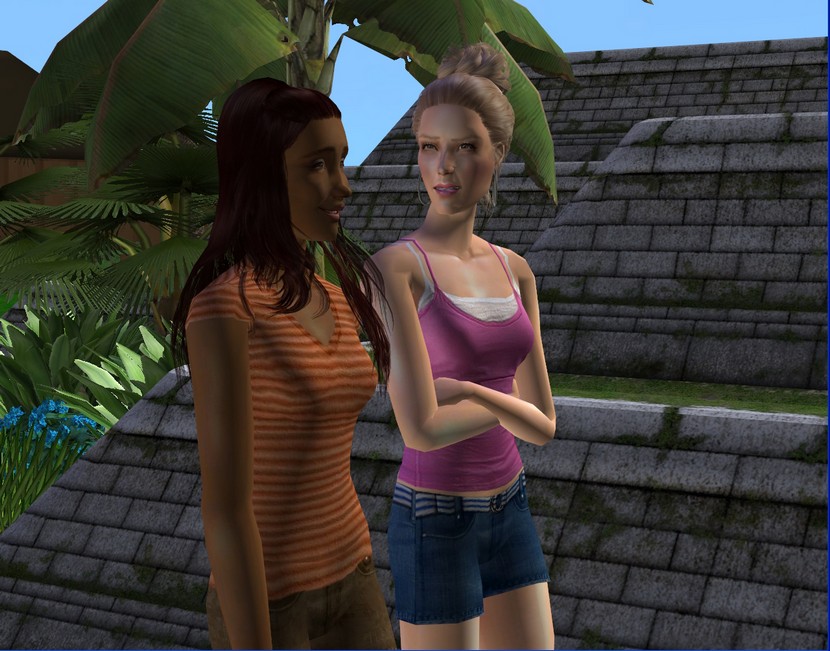 I would be so pissed if any boyfriend of mine did that. Maybe pissed off enough to do some revenge flirting.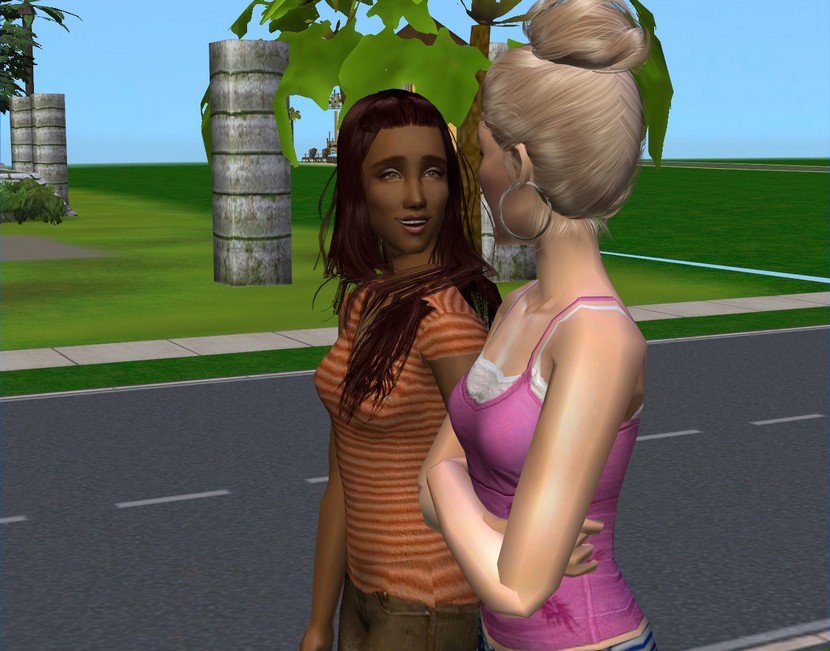 Sophie just laughed when I said that. She's annoyed but not that annoyed.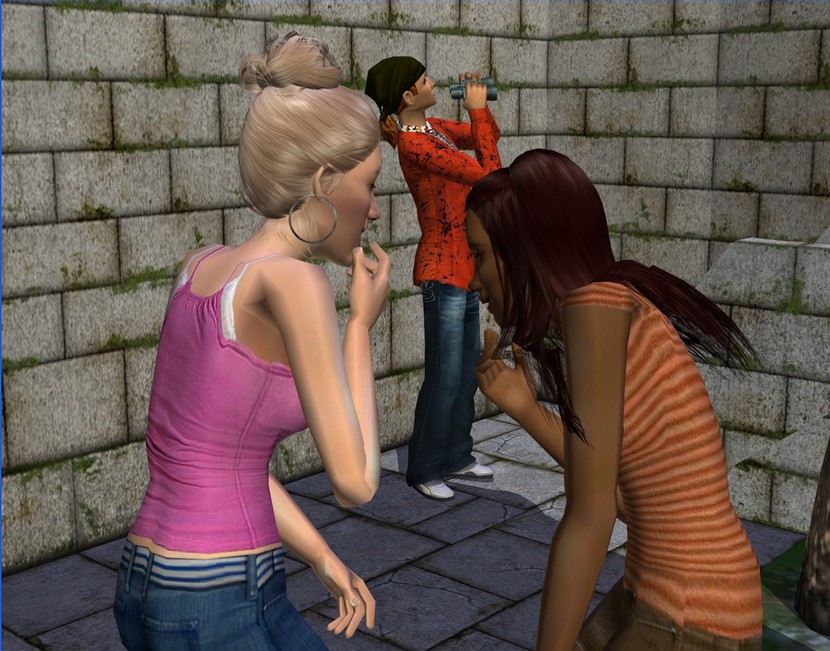 It was fun having that girl time without boyfriends getting in the way anyway. Sophie and I had a great time.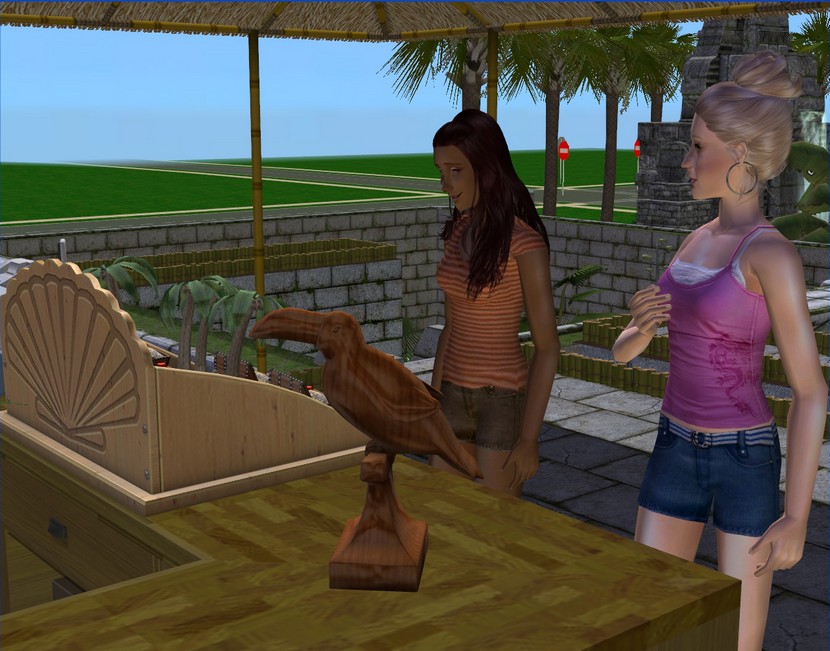 The shopping there was not fantastic but we browsed anyway. Neither of us have much money, so the fact the lack of shopping was probably a blessing in disguise.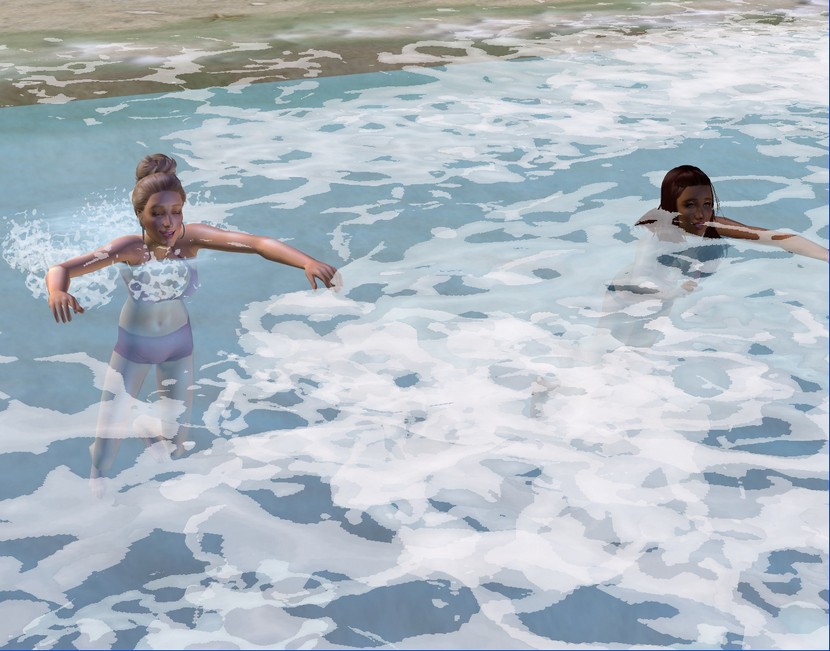 Luckily, the beaches were free and beautiful. That's the main reason we were there, after all.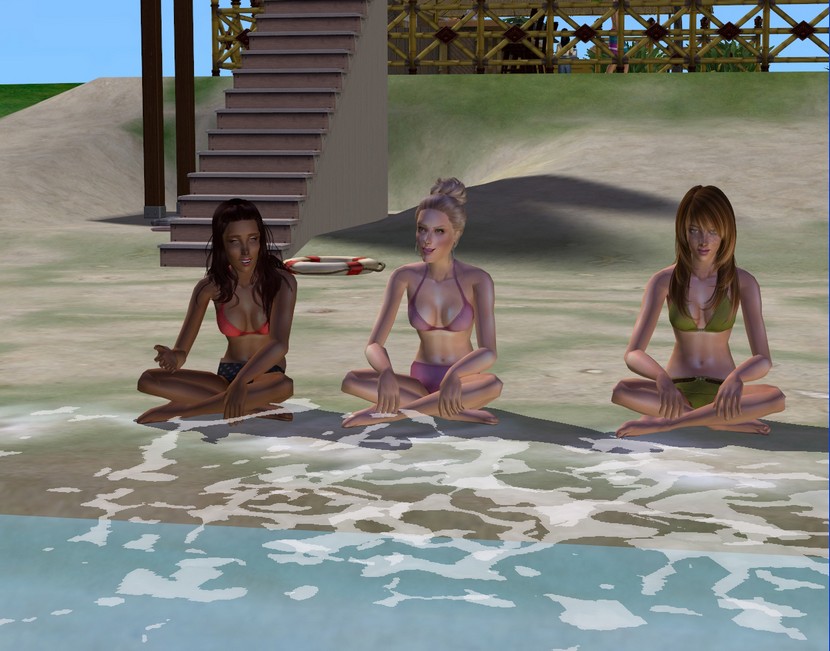 Despite my initial hesitance about Hope, she actually ended up tagging along with me and Sophie most of the time.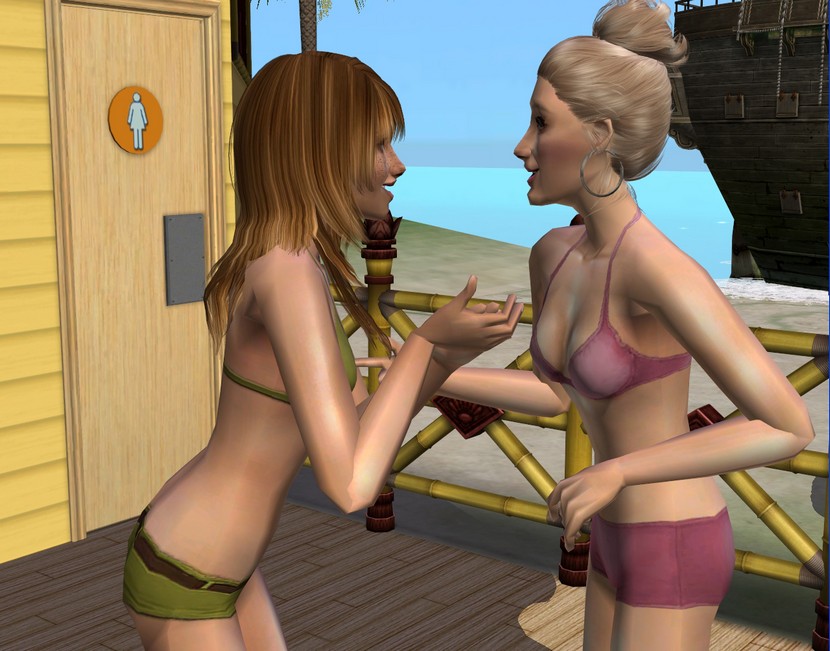 And surprisingly, we actually got along! Hope and I actually have a lot in common. I'm just slightly less of a princess, apparently.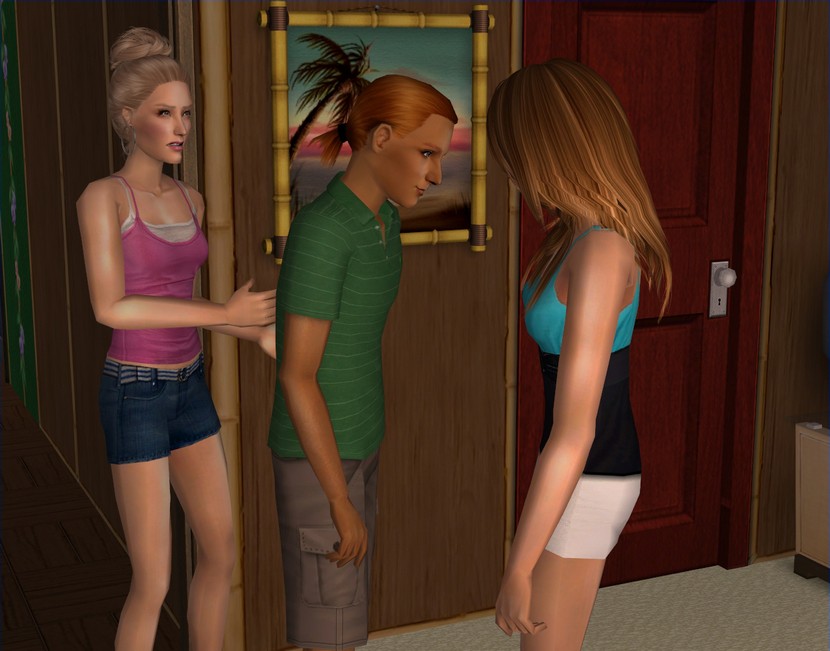 The only incident between us was when she brought some guy back to our room and expected me to find another room to sleep in for the night.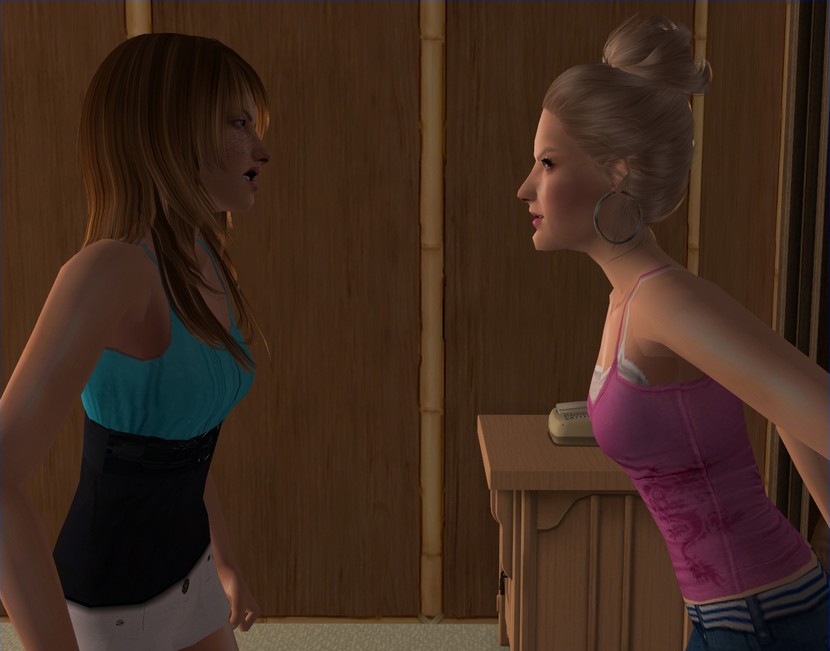 Yeah, right. I stood my ground and they ended up going to his room and I got the bed to myself for the night.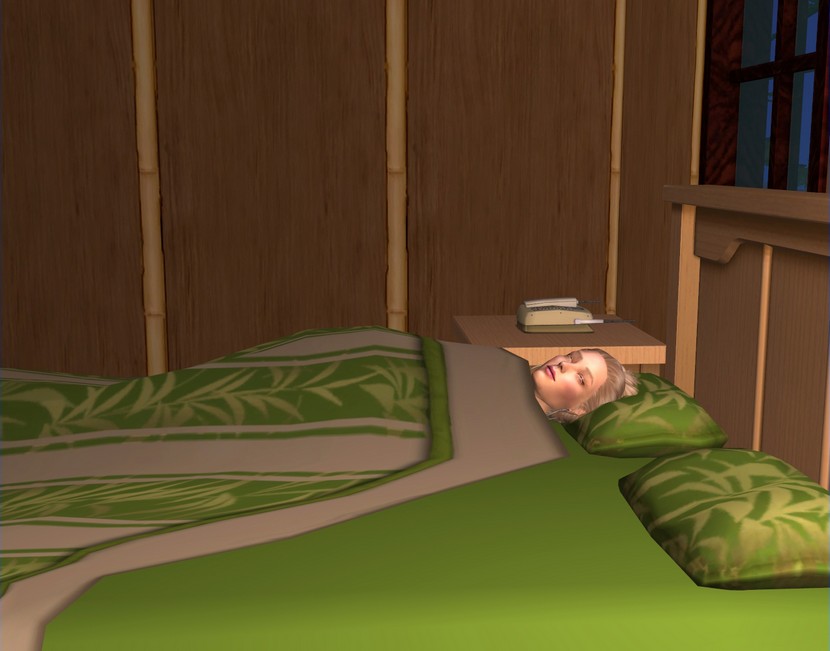 It was probably the best night's sleep I had all week.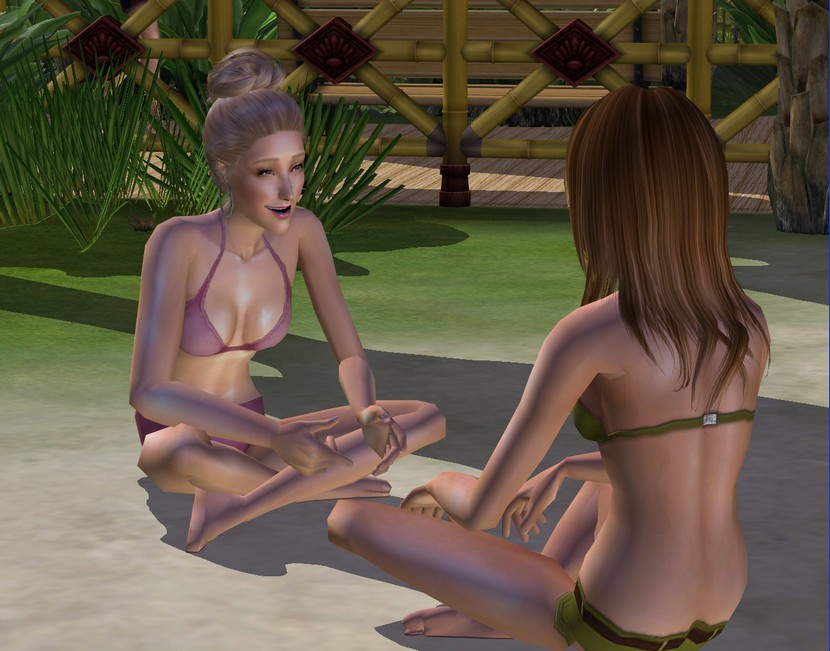 The next day though, I was dying to know if anything happened between Hope and Shaw, her guy from the night before.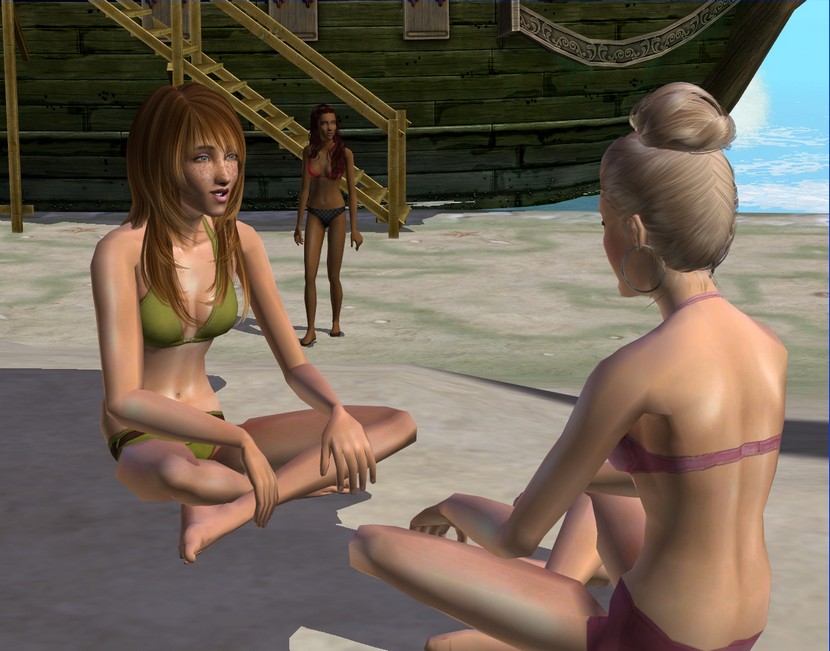 She was playing coy for a while but she finally admitted that nothing happened. They just made out for a while and fell asleep. Hope's not planning on seeing him again.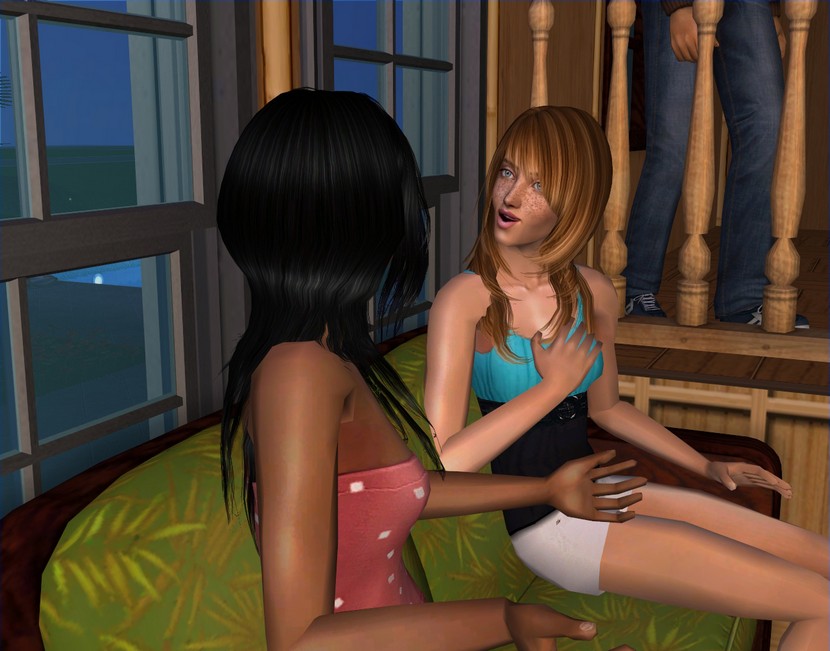 In between hanging out with me and Sophie and flirting with Shaw, Hope found the time to drill Audrey on her sex life.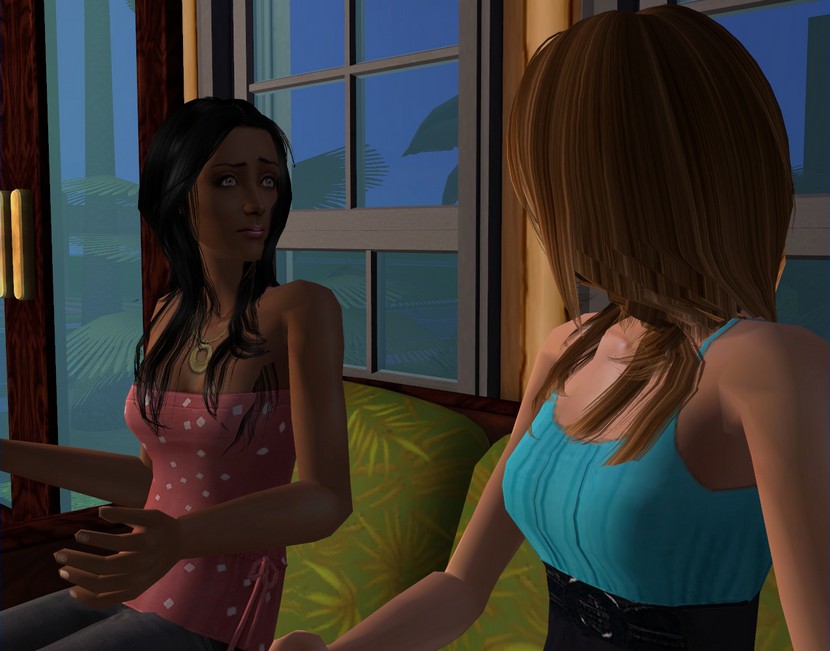 Audrey and Connor have been together about a year and Hope has decided for her that a year is long enough. Audrey says it just hasn't felt right yet.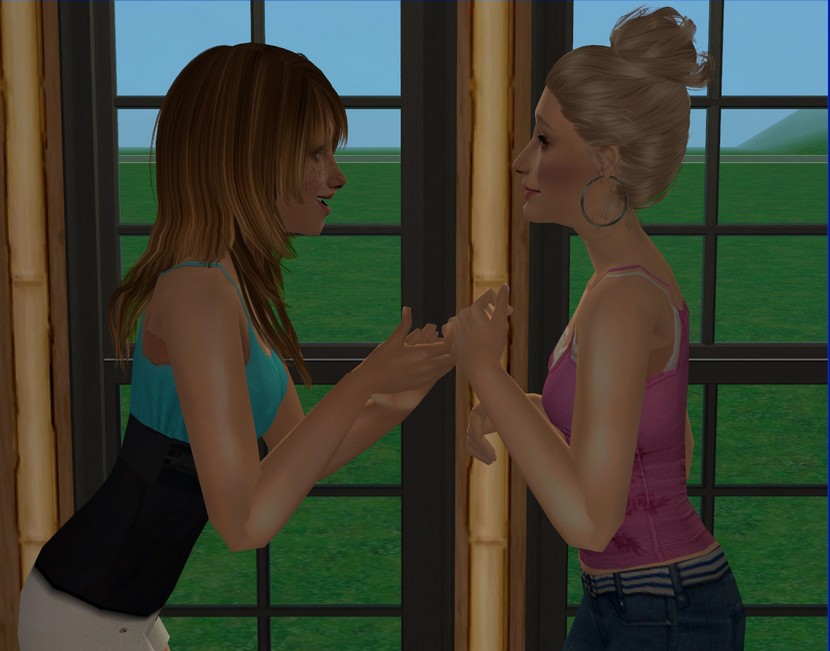 Hope insisted on sharing with me all the details of her conversations with Audrey about Connor. I never did manage to make her understand that I don't really want to hear about my ex-boyfriend's sex life, even if we
were
really young when we dated.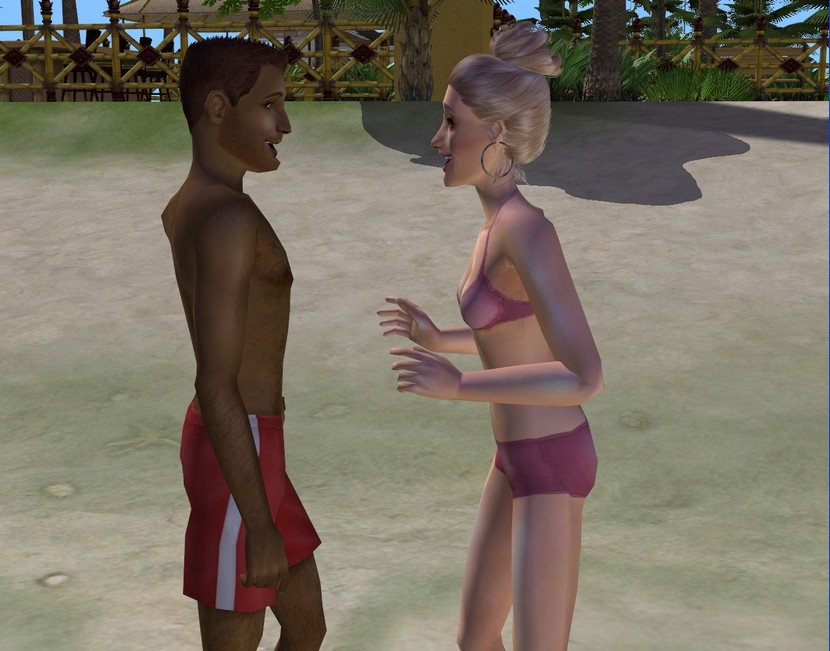 Whenever she started up about that, I would normally go and find Josh and hang out with him for a while.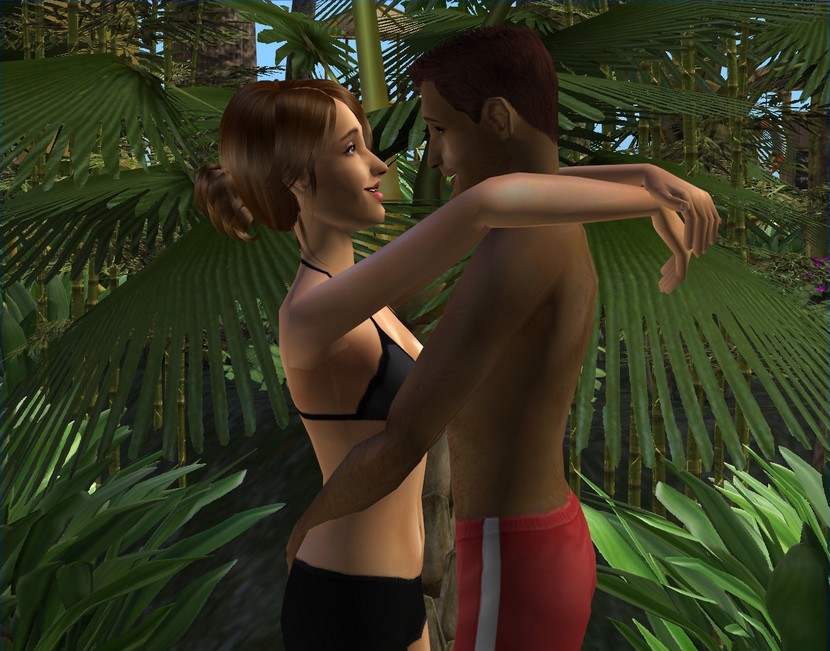 As long as he wasn't with Lila, which he so frequently was.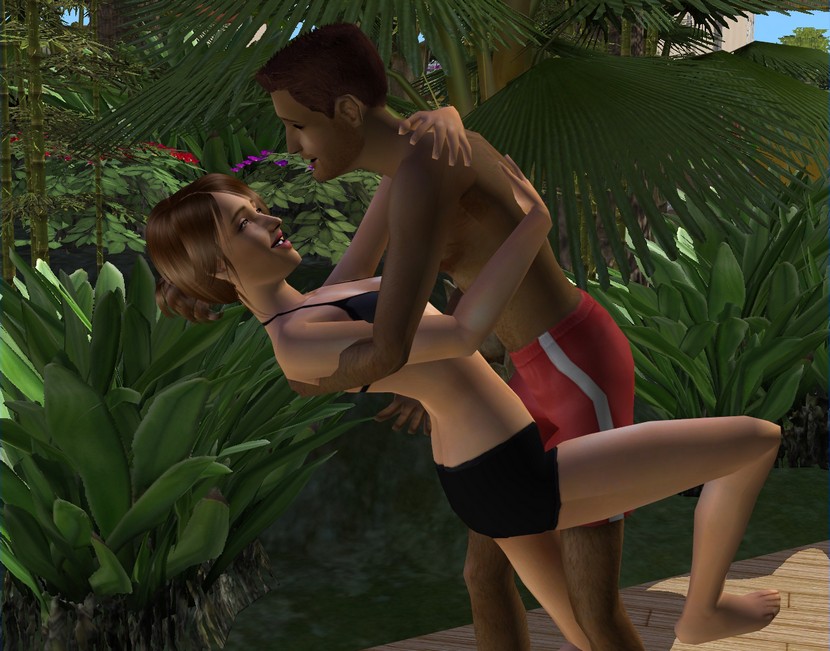 They didn't see each other very often last year, so this year, they're taking full advantage of being so close by.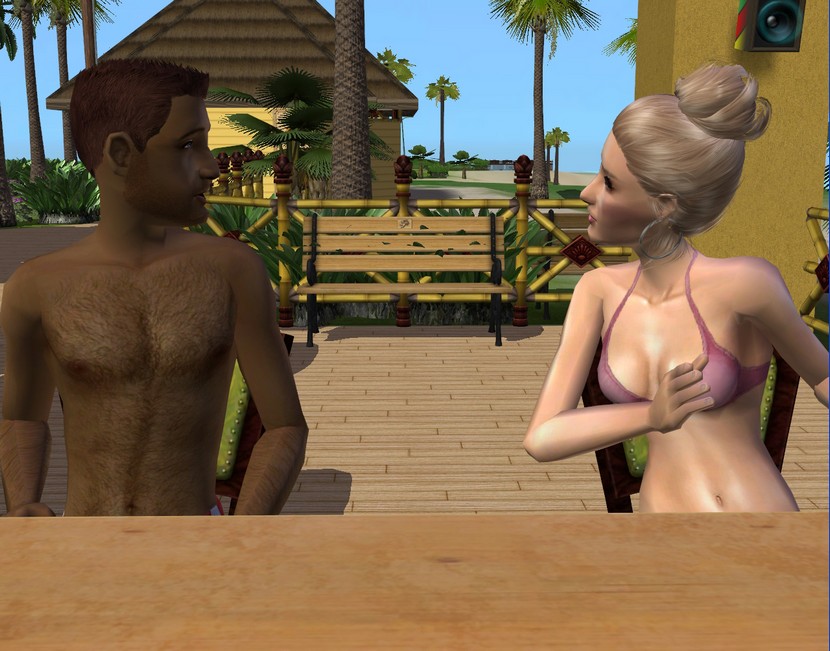 I was been able to steal Josh away for a little bit on occasion though, and it was so great.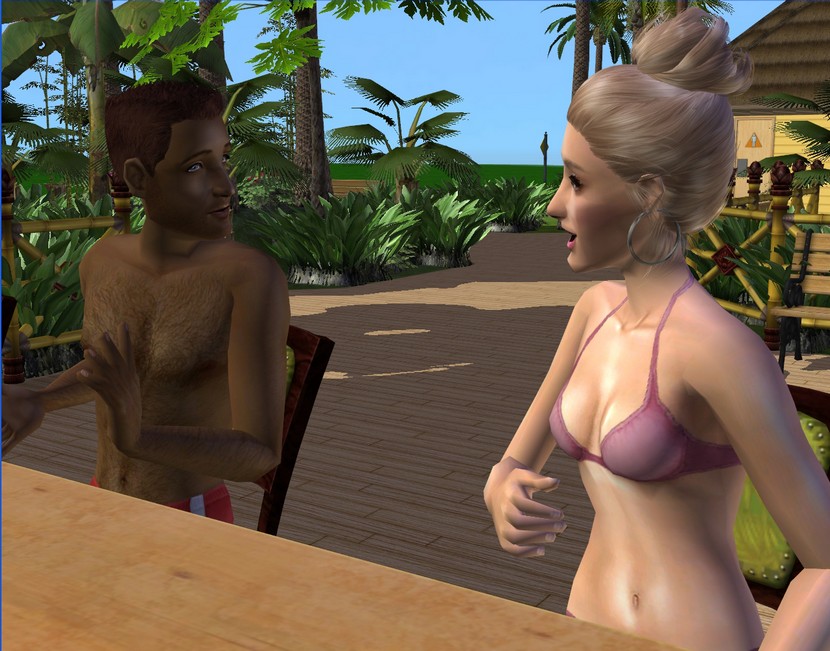 Things were a bit weird between us for a while when he started dating Lila but when we hung out on vacation, it was like old times.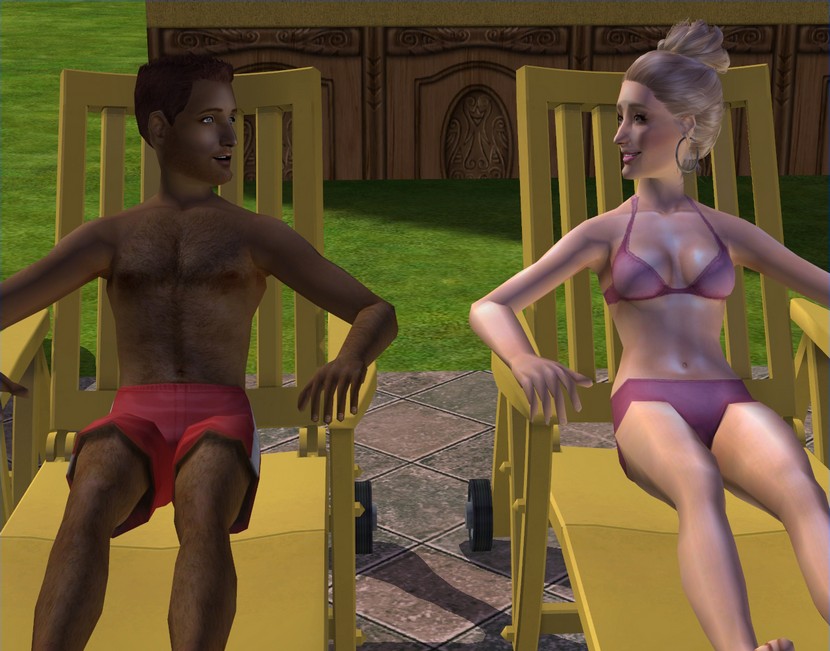 I was majoring in Art but Josh talking about his classes made me change my mind and do Political Science instead. I feel much more excited about it than I did about Art.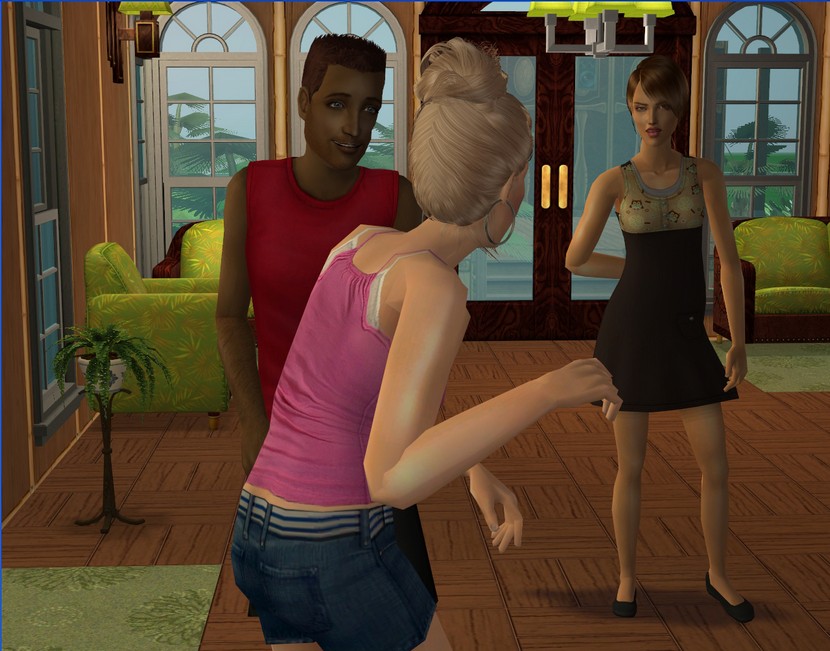 Lila has always been jealous of the relationship I have with Josh. Josh and I have been friends since we were 10 years old, so we have a bond that he doesn't have with Lila.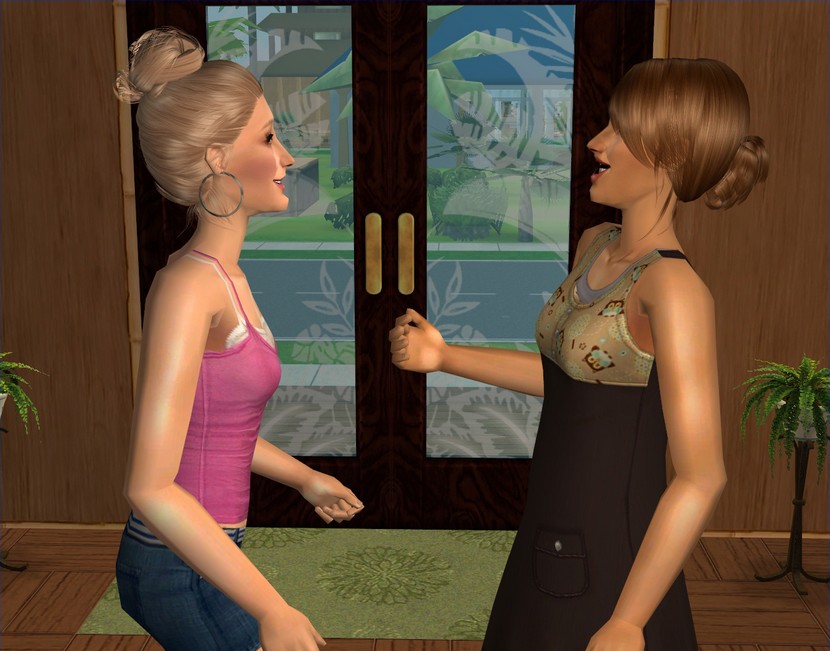 Lila is a good friend to me as well and I've really never had any intention of coming between her and Josh.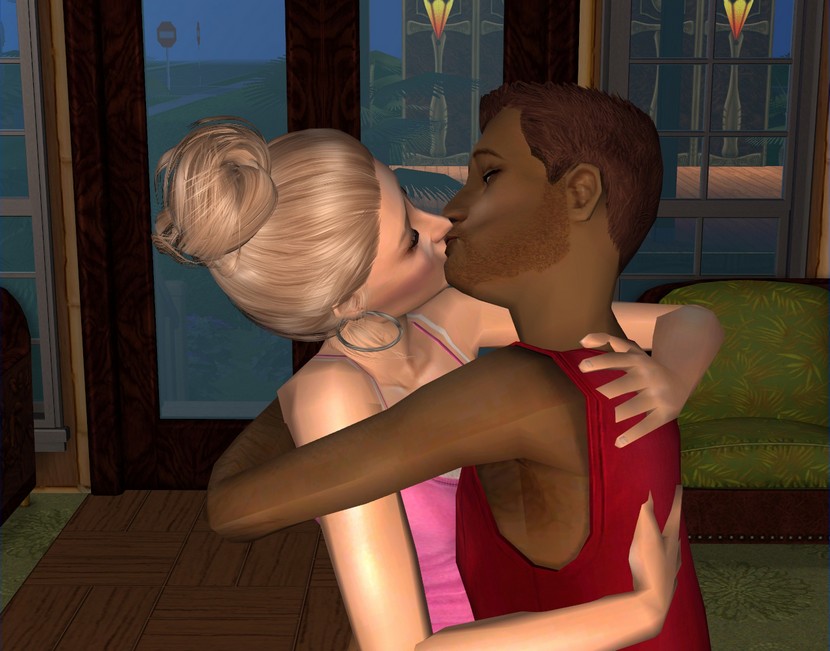 I've always thought Lila was worried over nothing but maybe not. One night towards the end of our trip, while everyone else was upstairs in their rooms, Josh kissed me.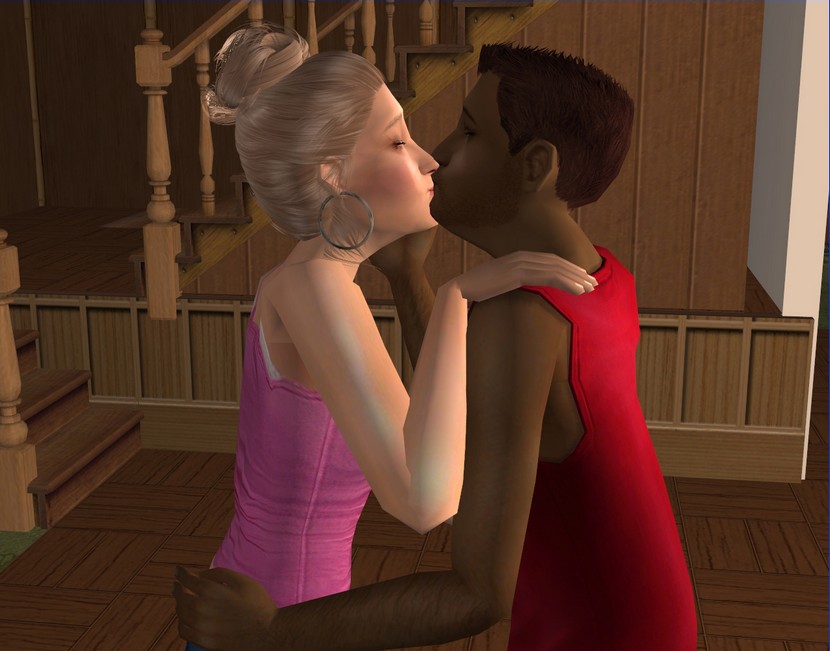 It was just a closed-mouth kiss at first. Almost like a peck.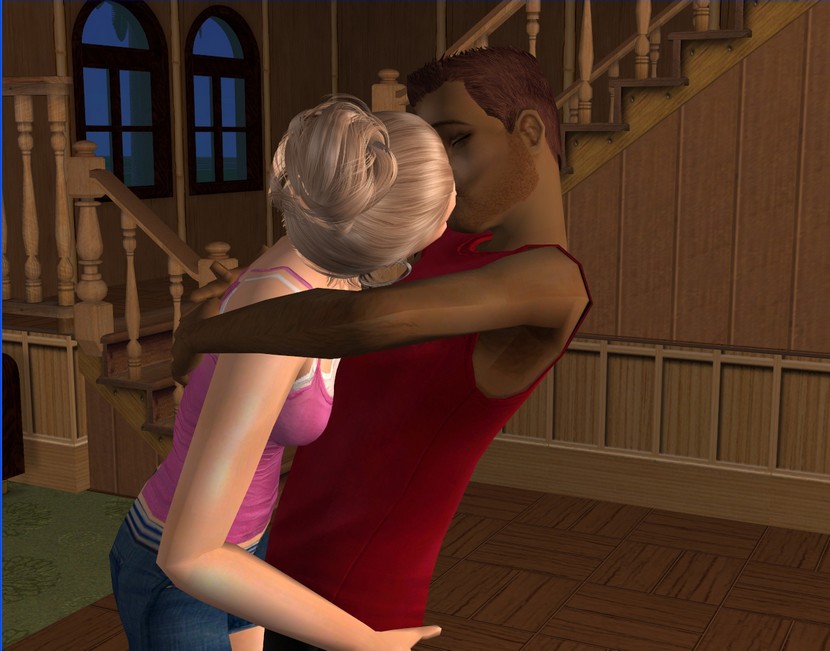 But it quickly turned into something much more. Josh has tried to kiss me before, pre-Lila and he even succeeded once before. But since then, I've always stopped him.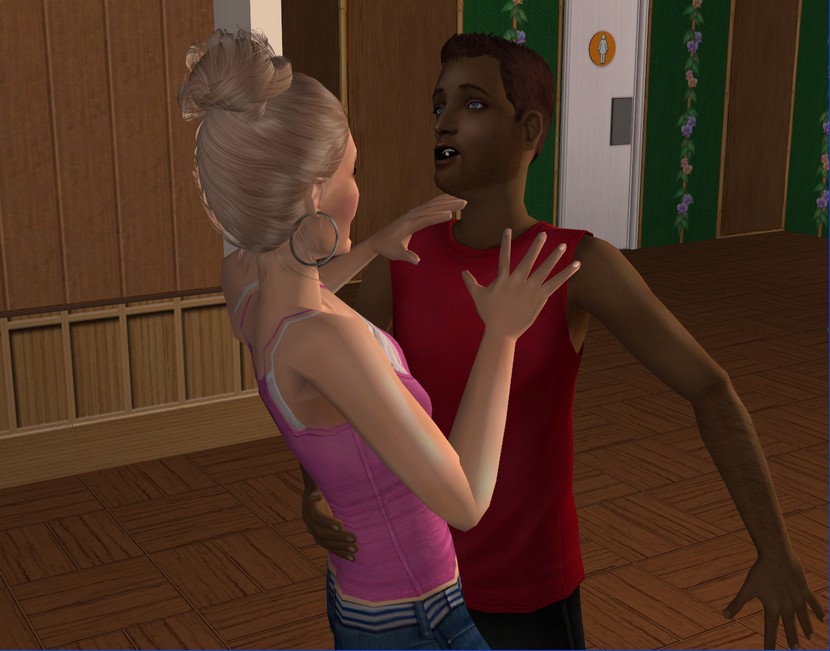 This time though, it was a while before I had the presence of mind to push him off me.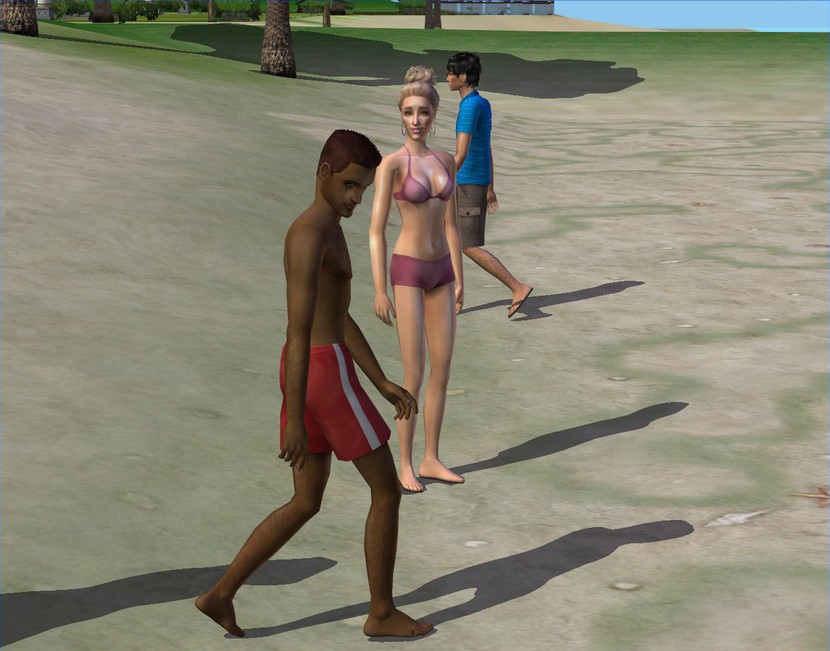 I don't know what to do now. Josh was always just Josh to me but since we kissed, I'm looking at him in a different light.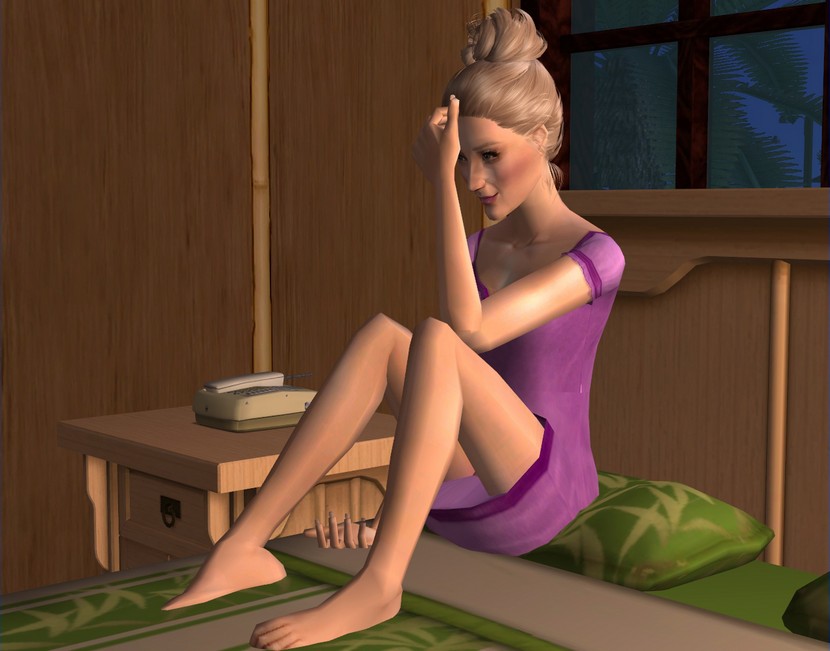 Josh and I have agreed not to go any further but the kiss shouldn't have happened in the first place. I'm just feeling so guilty now, because Lila has no idea.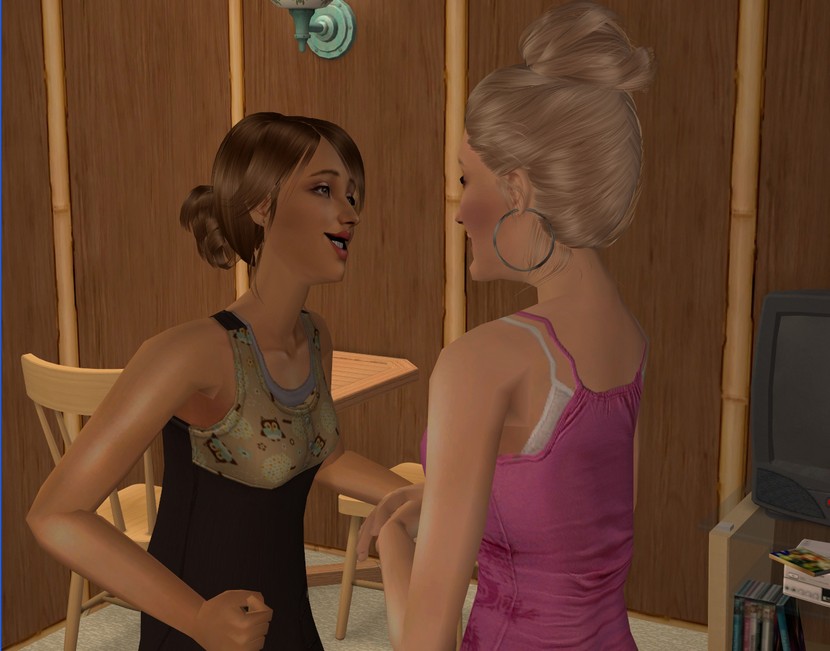 Or at least, she didn't seem like she had any idea when she came running into my room on the last morning of our trip.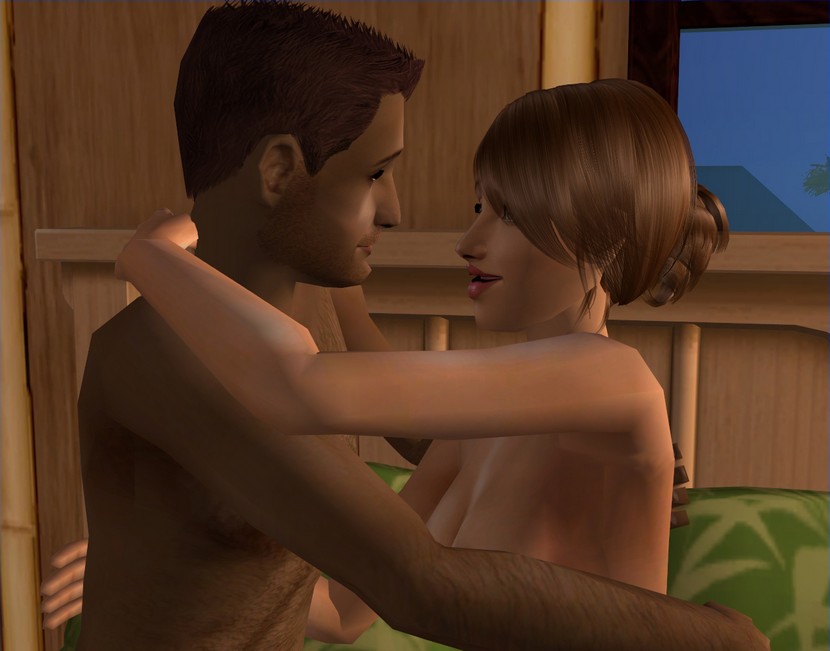 Josh and Lila had sex and I was the first person she told. She was so gushy about it and she said she just had to talk to someone. That's so unlike her - she's really not the gushy type - and it just made me feel even worse.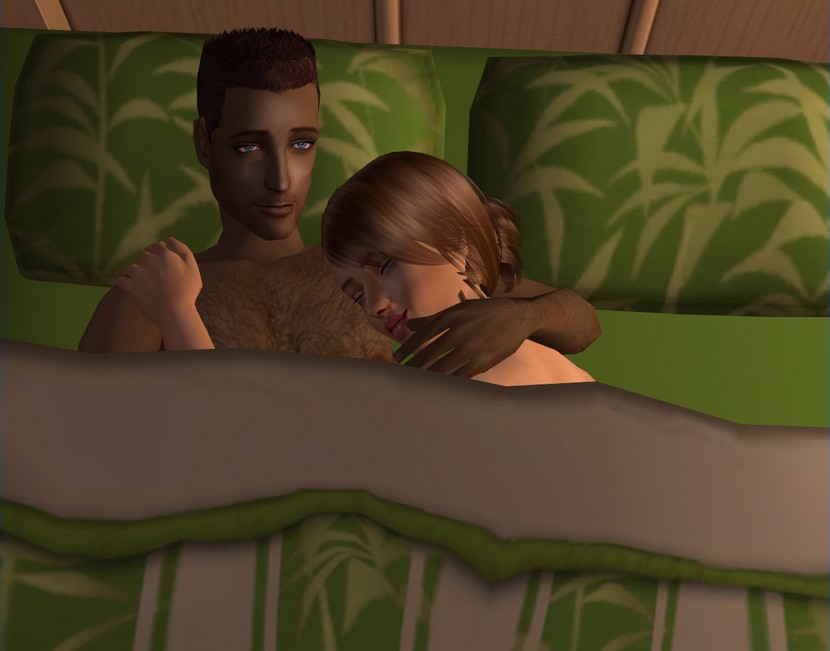 I don't really know what Josh is thinking about all this. It feels so awkward talking to him now.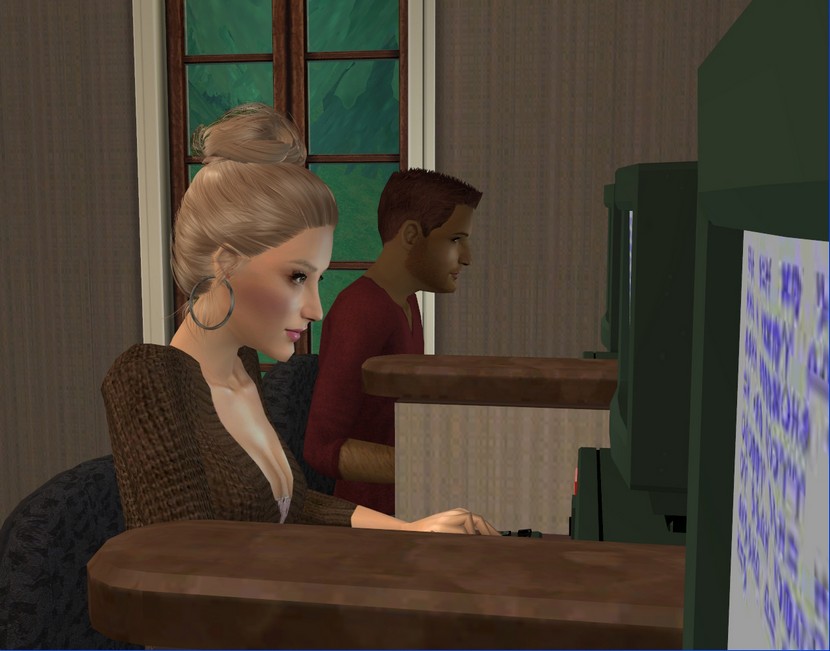 I thought things would be less awkward once we got back to the dorm and were away from the "scene of the crime".
It hasn't been that way at all though and being in close quarters with Josh is making it even worse.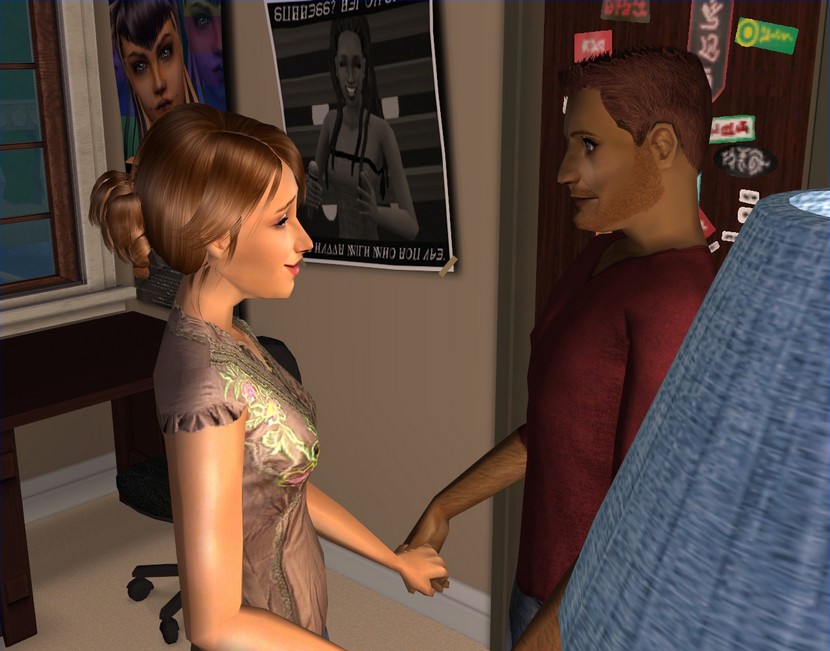 I don't think Lila suspects anything at the moment but I'm worried it will only be a matter of time.
Notes:
Title is from Halcyon Days (Where Were You Then?) by Local H.

The real reason they didn't camp out is because my campground is flooded. :( I did terrain surgery and replaced the original Twikkii Island map with an edited one with more roads but unfortunately, a couple of the lots are now flooded and I have no idea how to fix it. The fancy hotel, which I love, is one of the affected lots.

More Hope and Audrey in tomorrow's update but this is it for the rest of the gang for this round. There wasn't much of Audrey in this update anyway but there is more story to tell with her.

Hope is not particularly interested in Shaw. She just wanted to flirt with somebody and he was convenient. She wanted to kiss him once and then she was done with him, lol.

Elspeth and Josh kissing was the event that made me rewrite pretty much this entire thing! Lucky I didn't have to re-do too many pictures - I just repurposed them. ;)

The way it happened was I was doing something with Sophie at one end of the lot and decided I'd go check on Elspeth. She was standing in front of the hotel with the big "I Just Made Out With Someone New" lips floating above her head and Lila and Josh were standing there making out themselves. So Lila must have

just

missed Josh and Elspeth's own kiss.

Just in case any of you missed it on Twitter or N99, don't ever take Sims on vacation as guests if you're planning on doing any sort of posing! The pose boxes work but forget about Freezer Clock and Look at Player. Even the intro pic took forever and those are usually very quick for me. I got it done but Audrey's still not looking at the camera. This whole update was such a pain but I think I like it, so hopefully it was worth all the hassle!

I think in the birthdays, I said Josh was doing Literature and Elspeth was doing Art. I must have decided on that but not actually had them call up and declare their majors, because they both wanted to major in Political Science when they woke up on the morning of their vacation. So even though, "Become Visionary" is Elspeth's LTW, I don't think I'll be fulfilling that for her. It's obviously not the direction she wants to go in any more.

I played these kids through their two semesters once they got back. Connor is the only one who still has a 4.0, Lila is close behind on 3.8, Josh and Elspeth both have 3.6 and Sophie has 3.2. Sophie also finally had the university force her into Philosophy, seeing she never did roll up a want for a major! She also completed her LTW this round, which was to make 20 Simultaneous Best Friends.