Round 31: April 2033 (Autumn)
Narrated by Patience Ashton.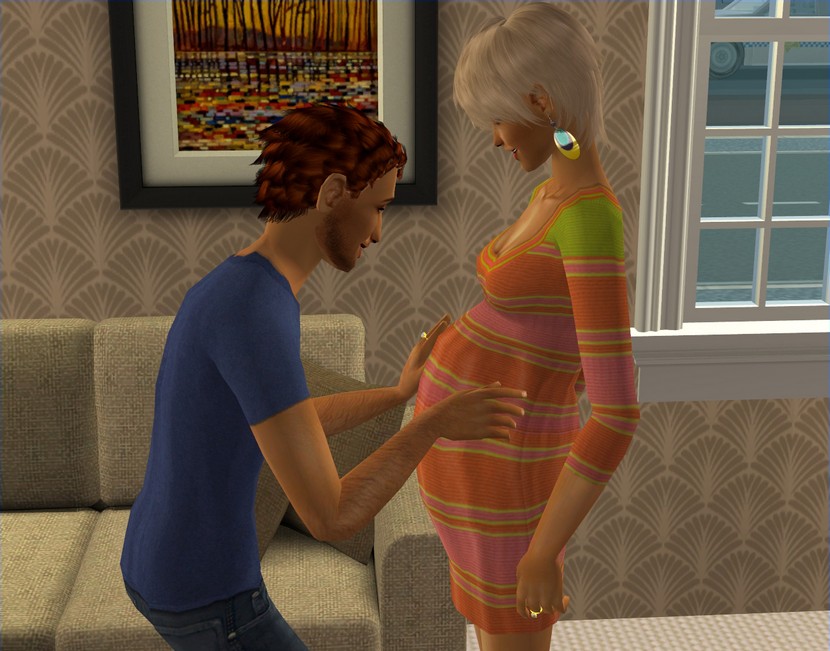 I only have about 12 weeks to go until this baby arrives. Rob and I are so happy but still very, very cautious. We're a little nervous after
my miscarriage last July
.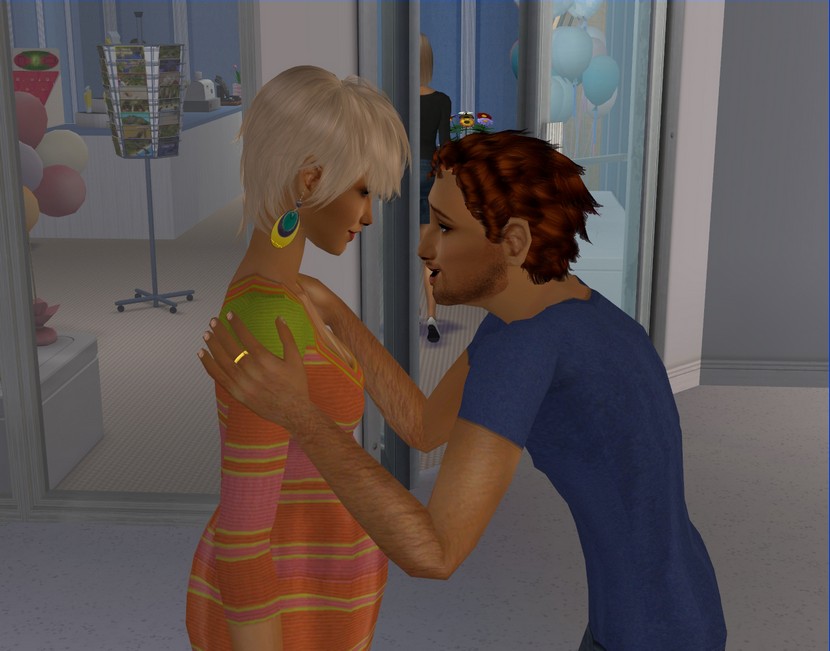 We had a scare a few weeks ago, which didn't really help things. I experienced some pre-term contractions. Rob came straight from work and met me at the hospital. I think we both thought we were going to lose this baby as well, but thank God, everything is all right now.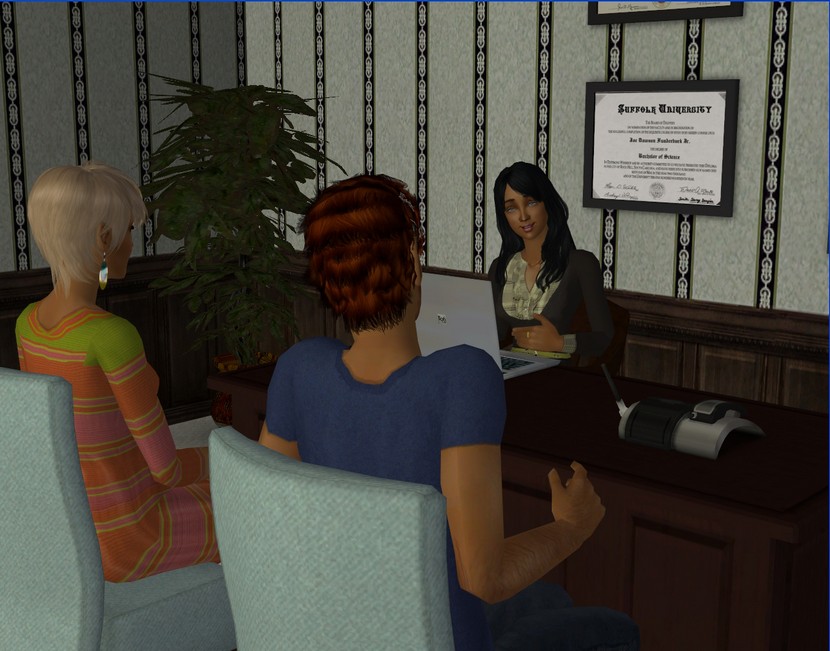 Dr. Moretti
was able to stop the contractions but she's put me on bed rest for the remainder of the pregnancy, just as a precaution.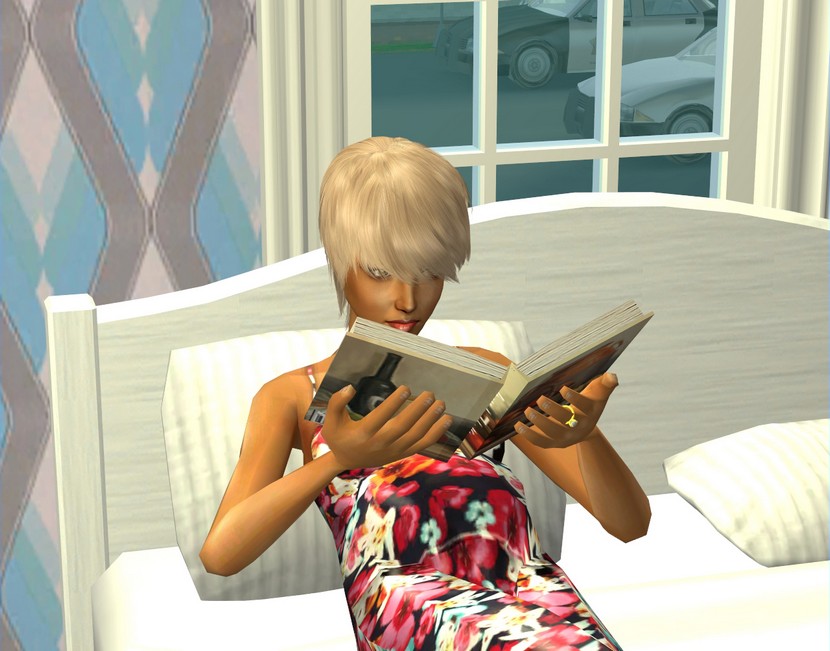 I'm still taking the advice very seriously and have been staying off my feet as much as possible. I don't want to risk anything.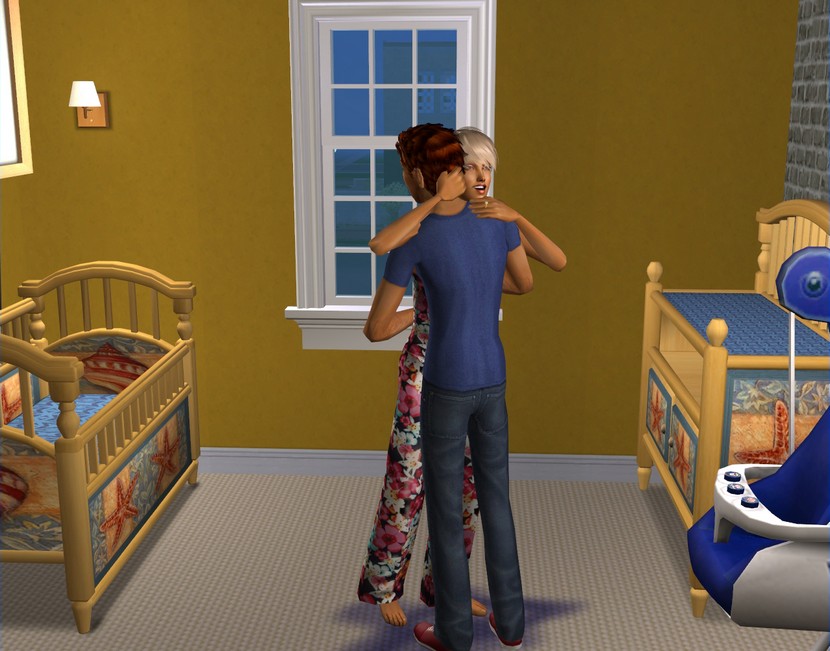 While I've been resting, Rob has been busy converting our office into a nursery for the baby. I really love what he did with the room! He used lots of yellow, because he knows I like it so much.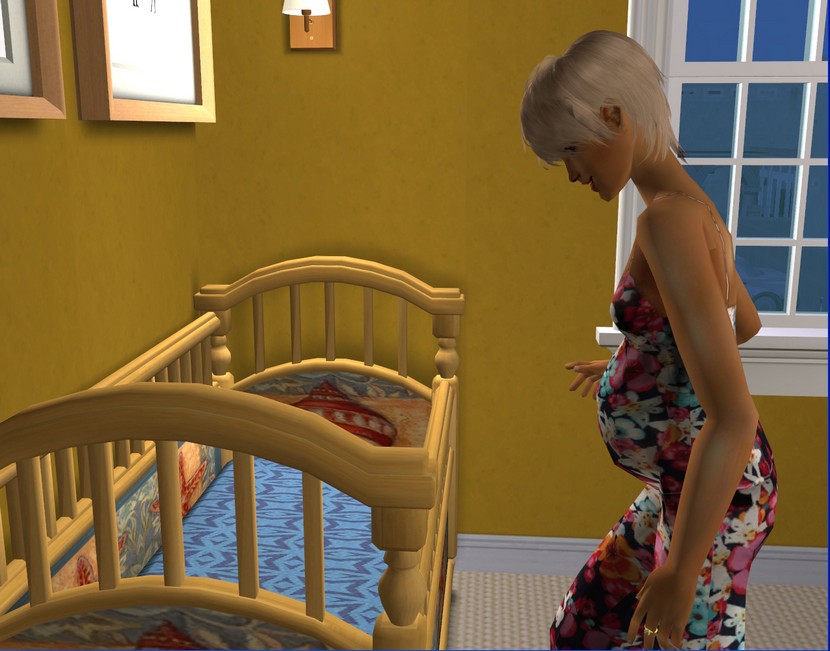 It's a bit strange to think that there'll be a baby sleeping in that crib in a few months' time. I just hope those few months pass quickly and uneventfully.
Notes:
I had the game on speed 3, so I missed pictures of Patience actually having the contractions but that was game play. I freaked out, because there's no difference between the animations for pre-term contractions and for a miscarriage! I was very relieved when I got the pop-up and sent Patience straight to bed.

I really don't want to put Patience through another miscarriage if I can help it.