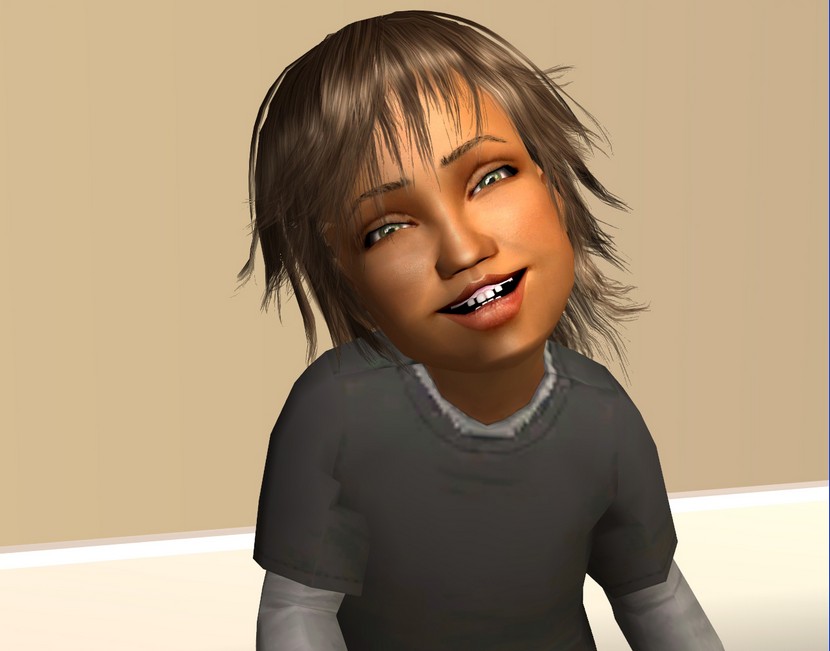 It's February and it's time to wish a happy first birthday to Joaquin Miguel, son of
Elmer Miguel and Amber Dawn
!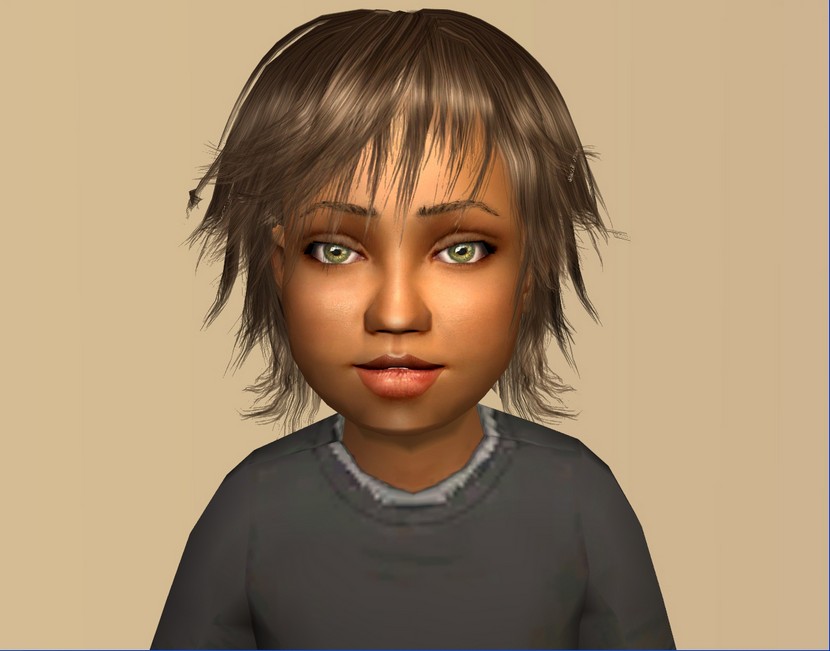 No toddler pics of either parent, so you'll just have to look at another of Joaquin instead!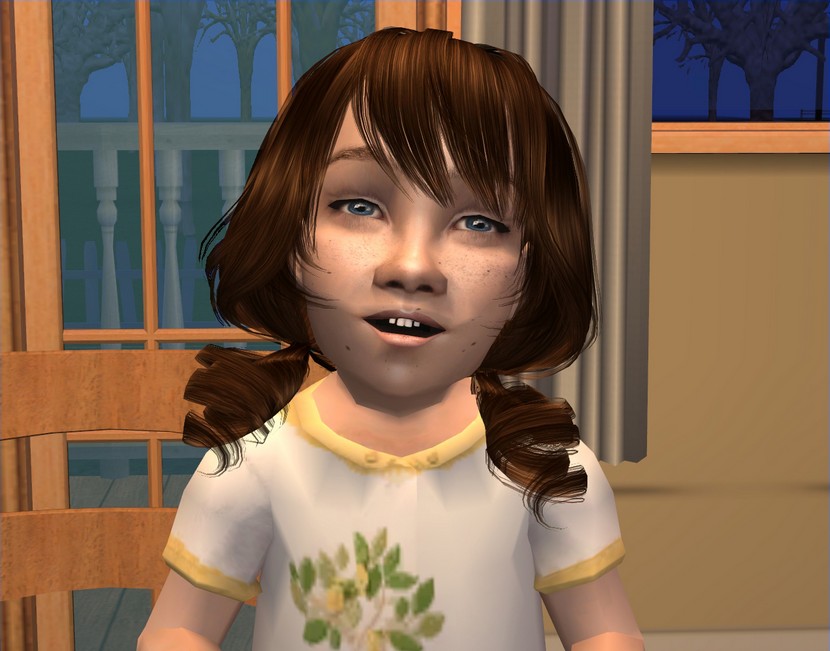 Also turning 1 is
Daphne Kirby
!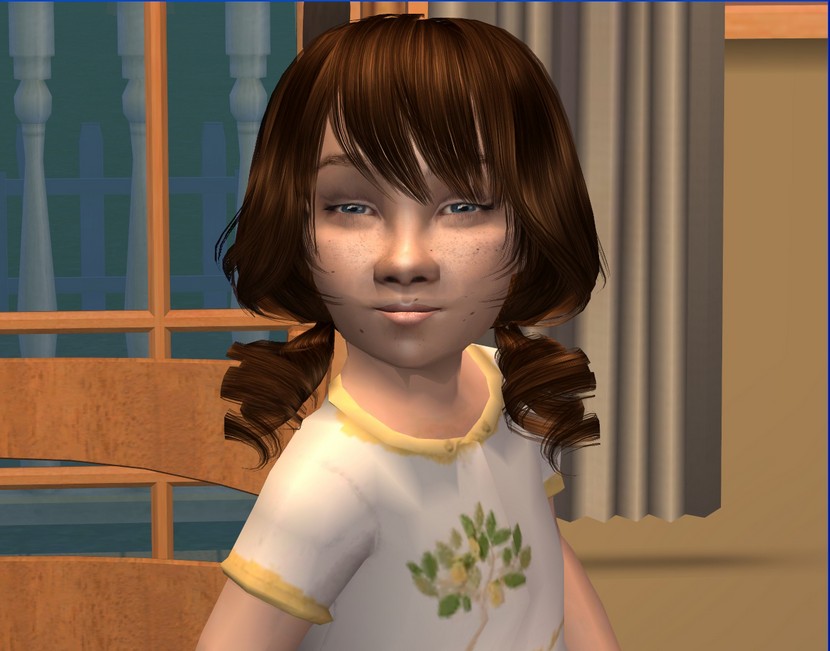 She looks a lot like her mum,
Claudia
but has a very similar personality to her dad,
Jacob
.
This would be Jacob, aged 1.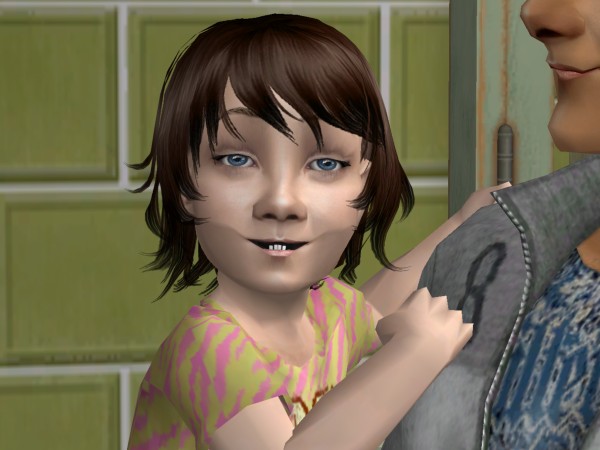 And this would be Claudia.
Extra:
I couldn't pick my two favourite pictures of Daphne, so I went with the ones that showed her facial features the best. Here's another one I really liked.
Notes:
Joaquin is adorable now but I aged him up to adult and lamentably, it may not always be that way! He was kind of strange looking as an adult. As I said at N99 though, I hope it's the kind of strangeness that a makeover will fix!

Daphne, meanwhile, is just so cute. I love her! I aged her up to adult too, just to check, and she's still a very pretty girl.

Because you can't see her from the side in these pictures, I will mention that Daphne did

not

get Claudia's chin! She did inherit the Kirby nose and eyes but that's Jacob's mouth that she has.

I was playing around with some of Jessi's freckles and I couldn't resist leaving them on Daphne. Freckles always up the cute factor. ;)