Round 31: October 2034 (Spring)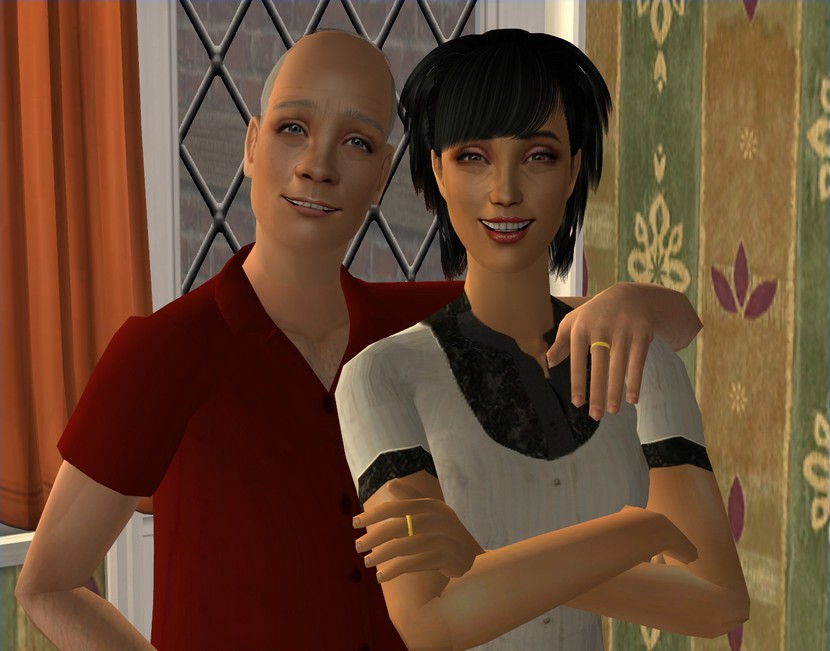 Narrated by Tate Benton
This year, the Grub Hub climbed another business ranking and finally reached Level 7.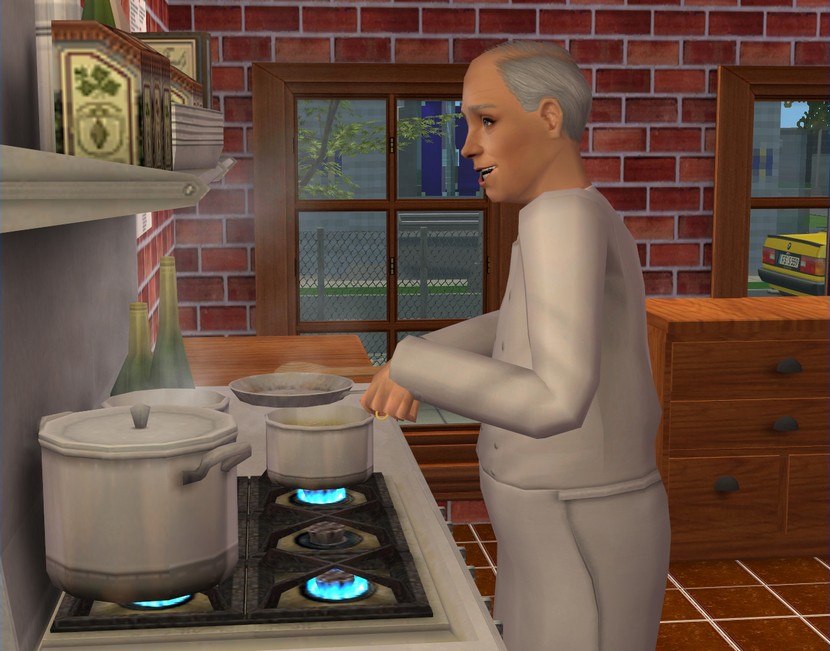 It's about time! I know I'm a little biased but I really do think we serve some of the best food in town. I was glad to get that recognition from the critics.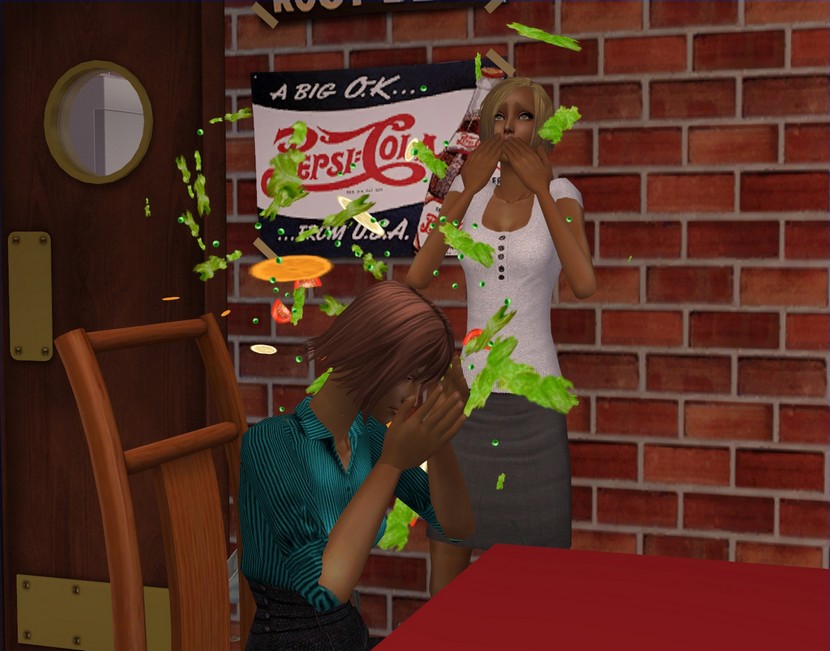 Fortunately, there were no critics around the day one of my waitresses dumped a bowl of salad onto a customer's head. I don't know if we would have been so lauded then.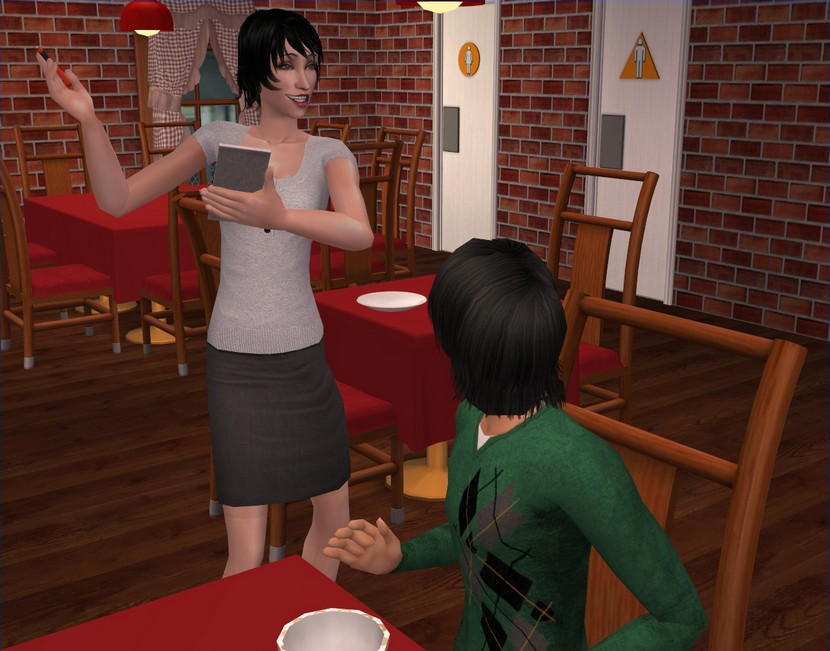 Not long after that, she decided waiting tables wasn't for her and I hired someone new. She's working out well so far - very enthusiastic.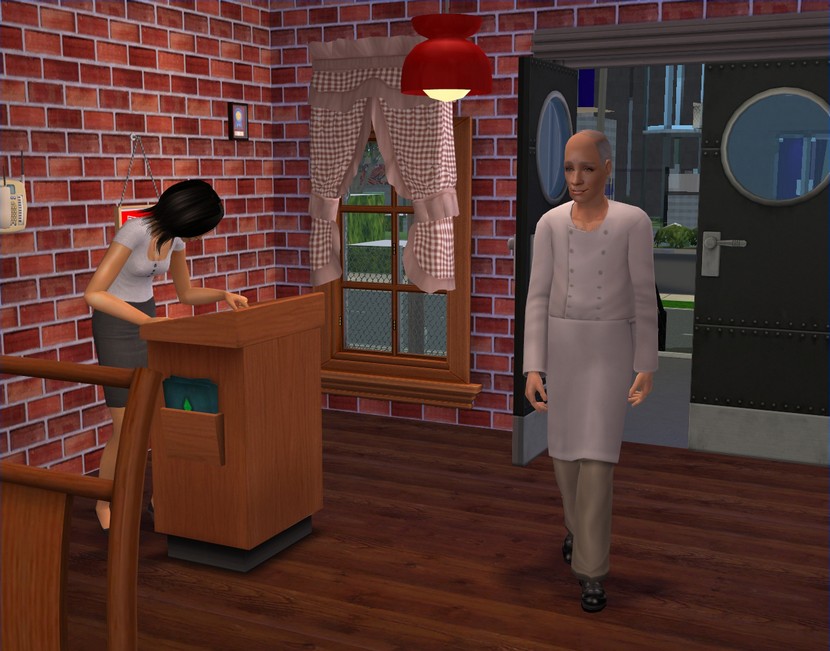 I'm very proud of this place. It was such a dump
when I bought it originall
y and I'm sure people thought I was crazy. When I bought it, Josie was only 10, we were in the process of adopting Jack and we didn't even know Zelda was pregnant with Charlie. Now all three of our kids are finished with college and out in the workforce.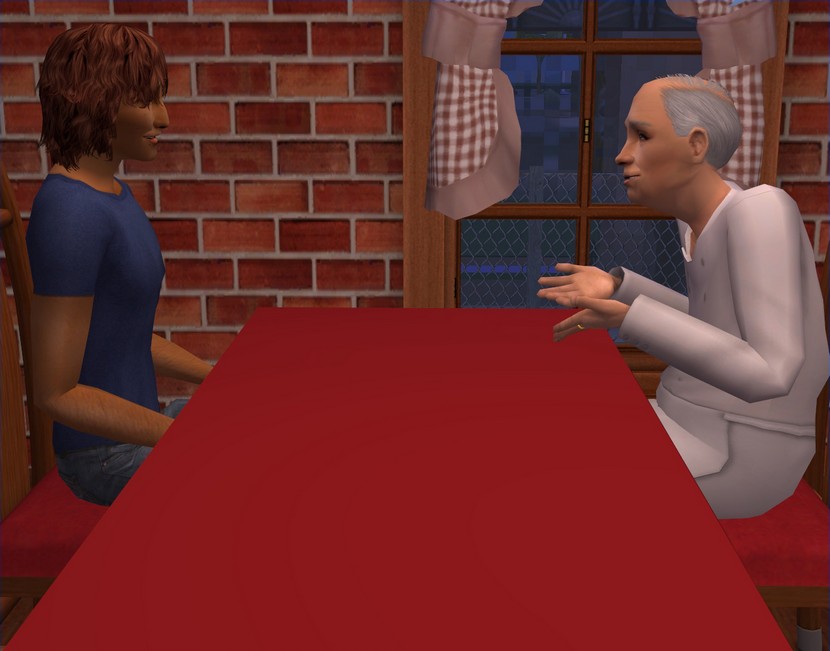 Eventually, Jack will take over the restaurant. I'm dreading that day, because I really do love it. But there's bound to come a day when I just can't manage it any more.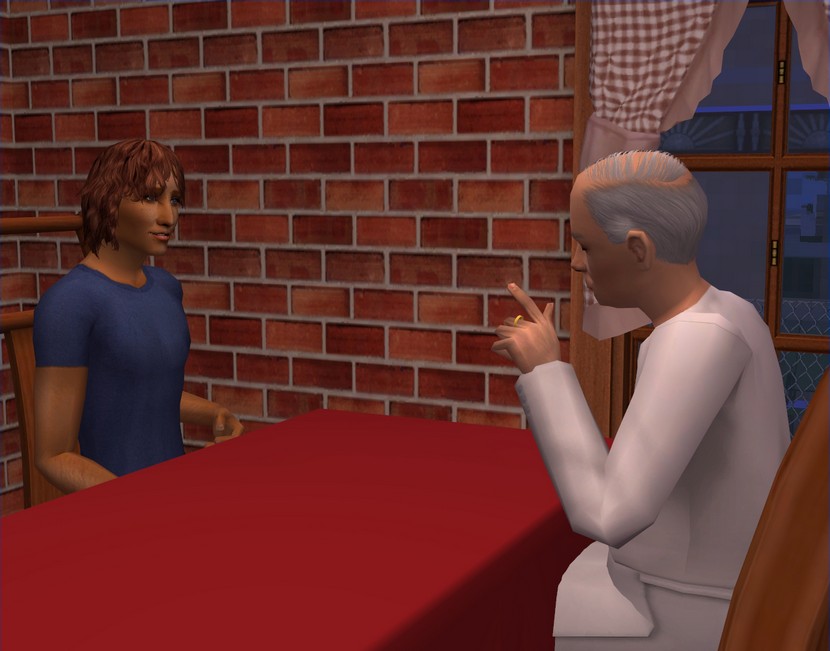 I know it will be in good hands with Jack, at least.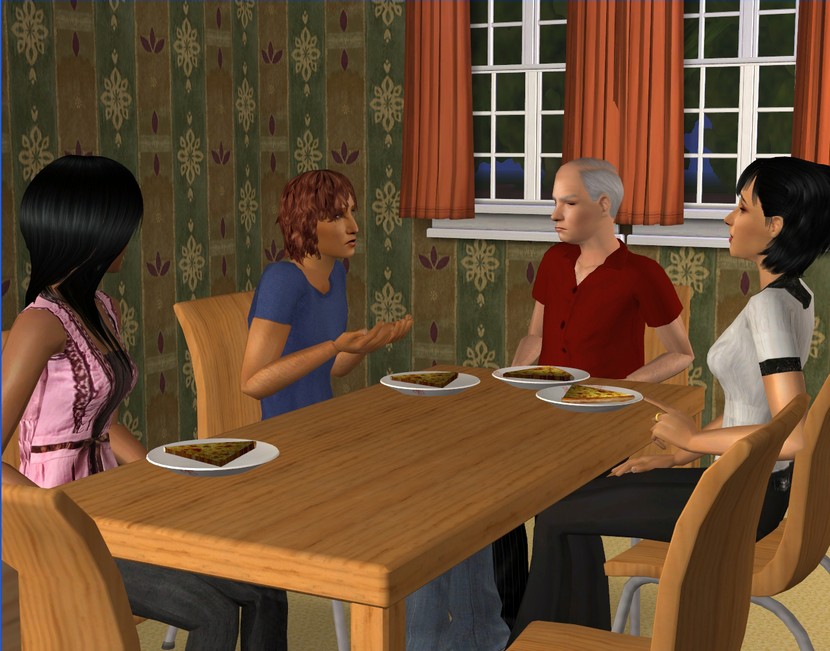 Right now, Jack has his hands full with his new job. I guess it's not exactly new any more, seeing he's been there all year but they're piling a lot of work on him right now.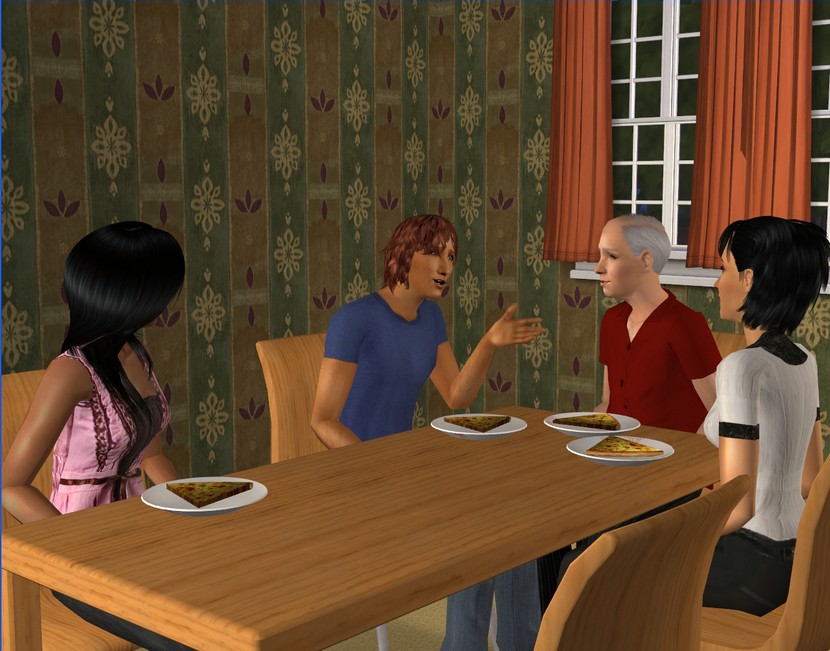 He's still the new guy, so any jobs no one else wants to do tend to fall to him.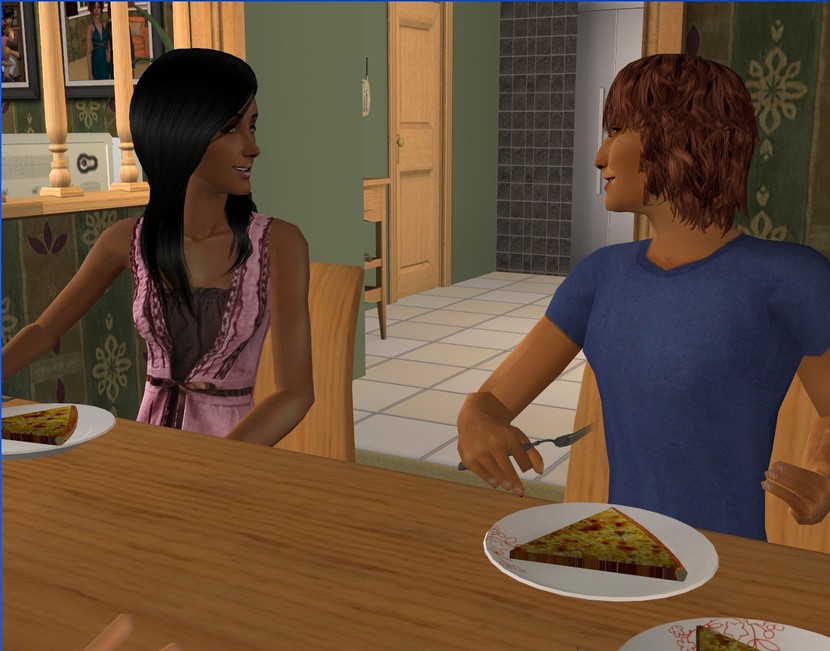 It's made it hard for Jack and Audrey to see each other during the week, so when we have our family get-togethers on the weekend, she's usually comes along too.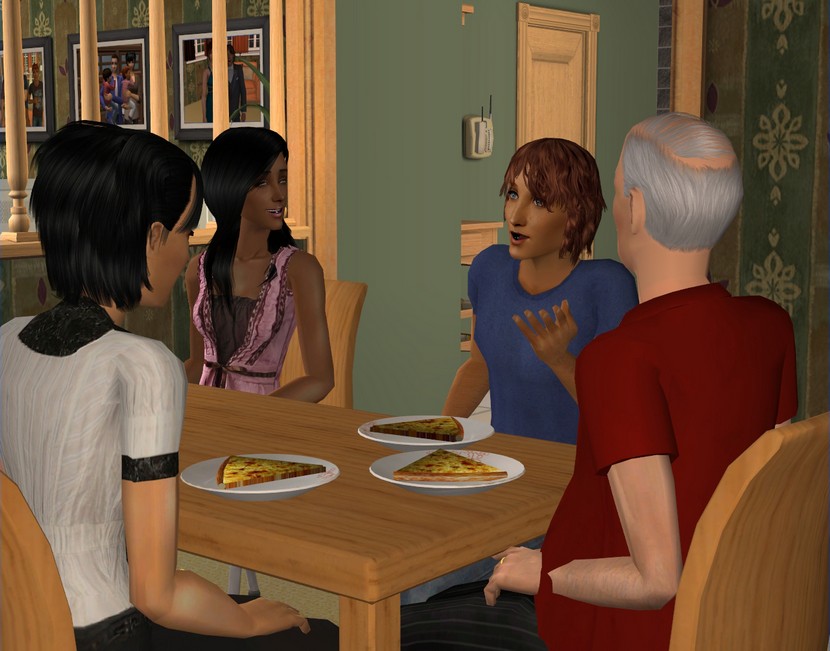 But then, Audrey visiting has never been an unusual occurrence here. We've known her since she was 8 or 9 and have liked her for just as long. She's always welcome in our home.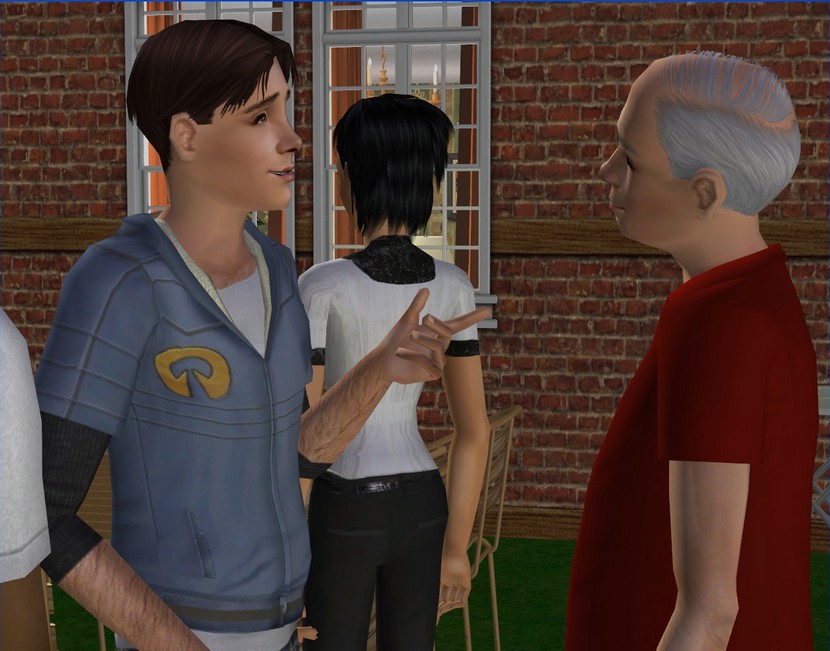 Charlie is working for the fire service. It's not anything I pictured him doing but I'm just happy he's doing something stable and that he's enjoying it.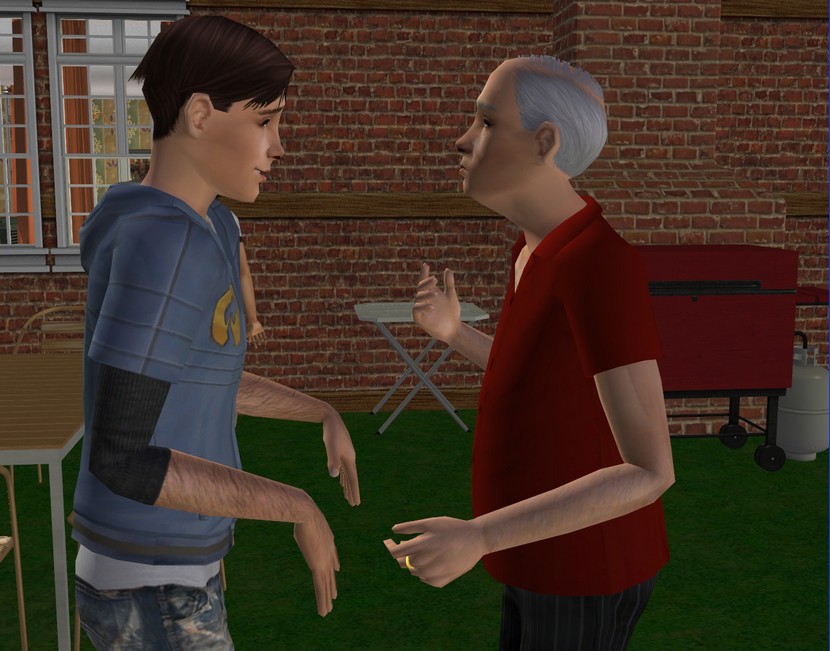 I haven't yet heard any talk about becoming a magician or whatever it was that Charlie had in mind a couple of years ago.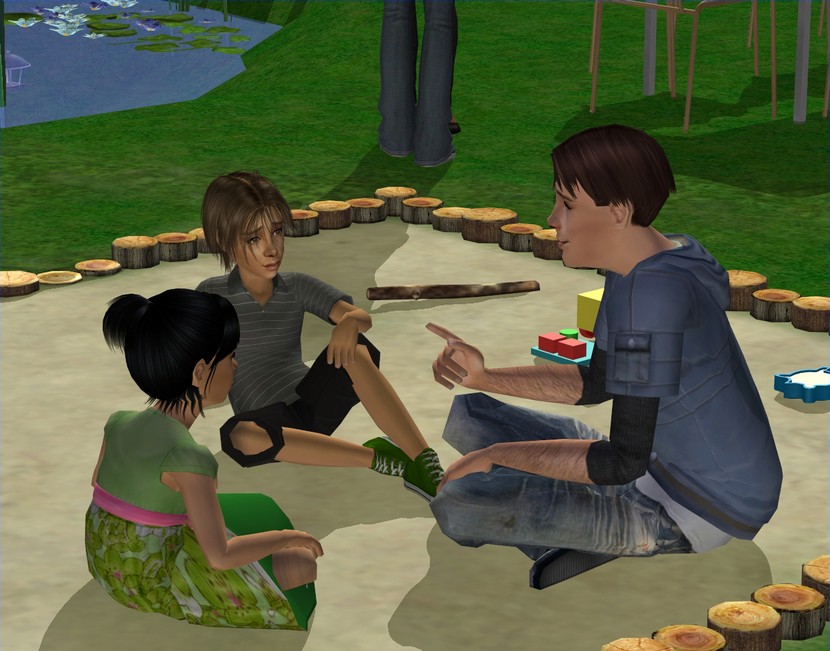 He's got Grace and Everett to think about now and that means he has to put them first.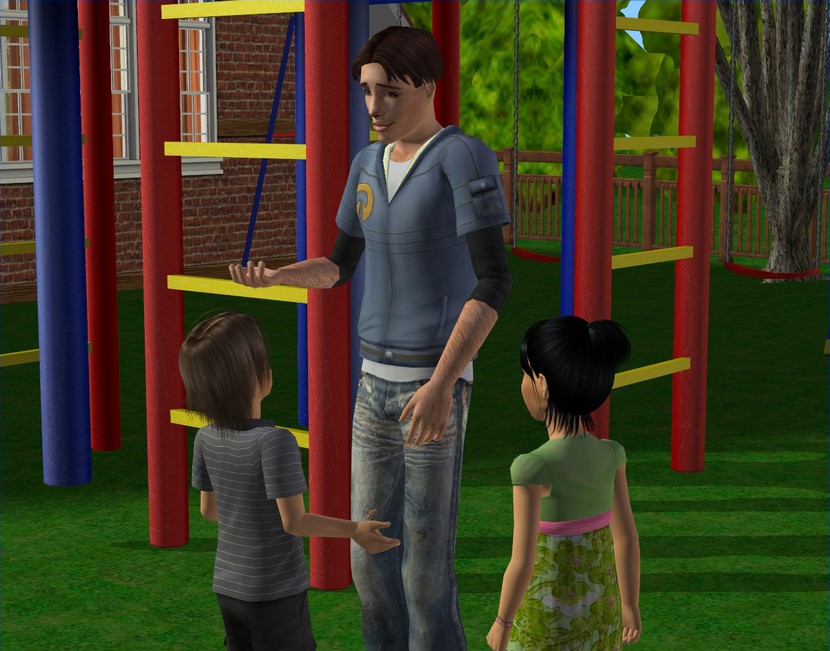 I was once very worried about Charlie, back when the twins were born. But Charlie has matured a lot and I'm very proud of him. He and
Camilla
have done such a great job with Everett and Grace. They're wonderful kids.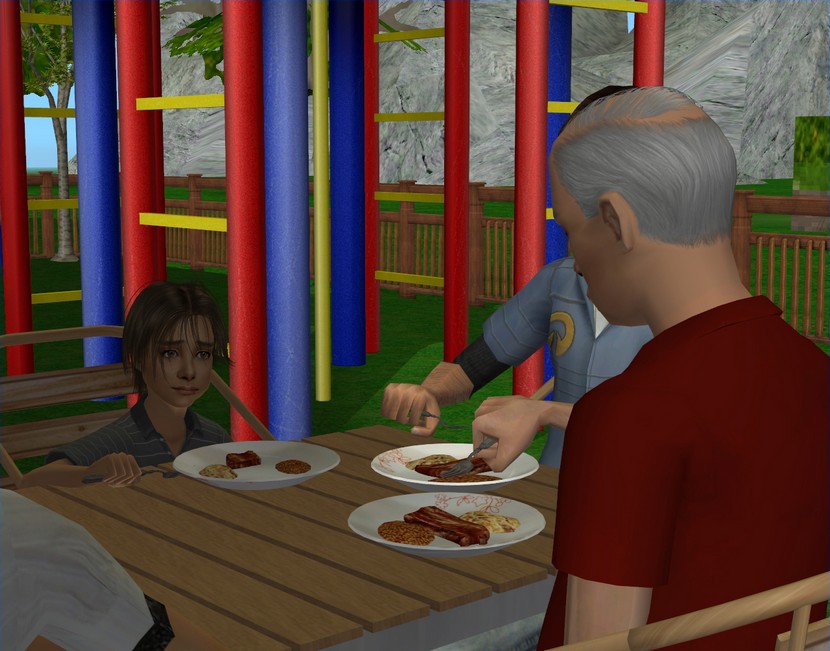 It's unbelievable looking at Everett. Sometimes I could swear I was looking at Charlie.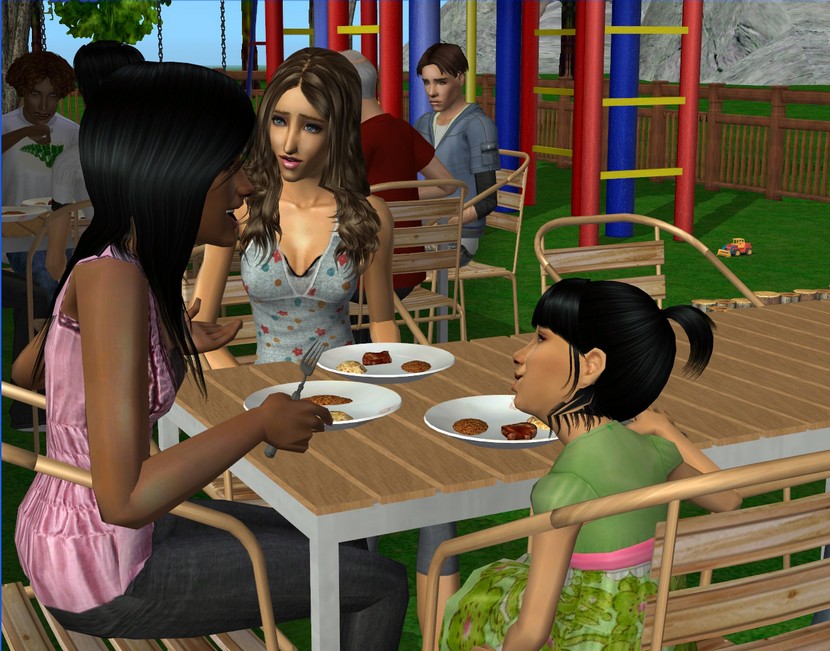 And Grace is just a total sweetheart.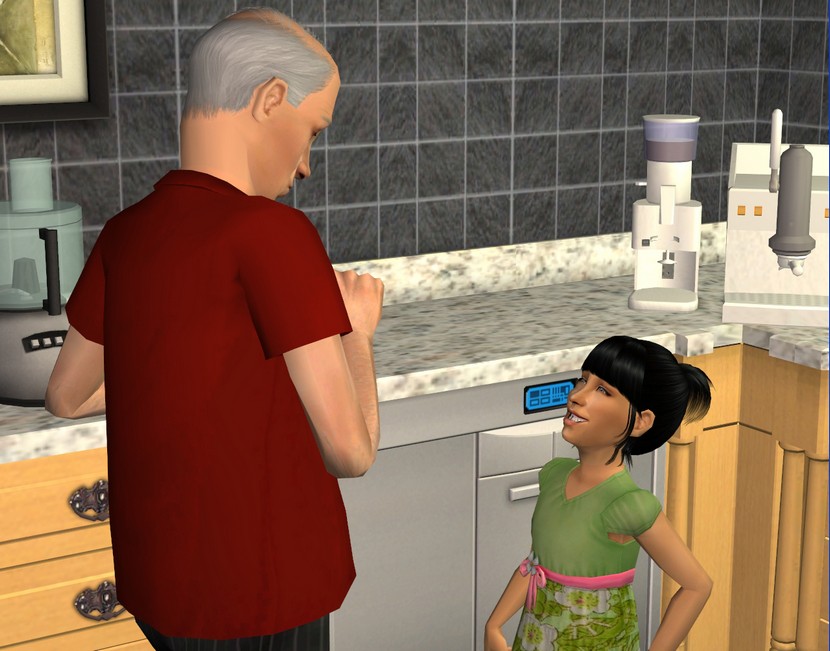 We have a special bond, because she's the only one in the family who is truly interesting in listening to me talk about food all day.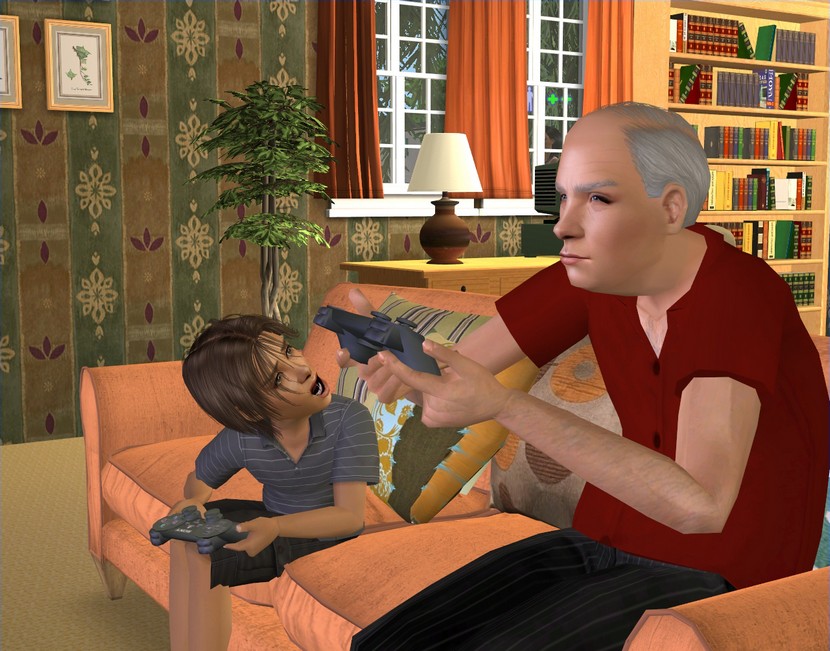 Not that I'm playing favourites! I love all my grandkids equally.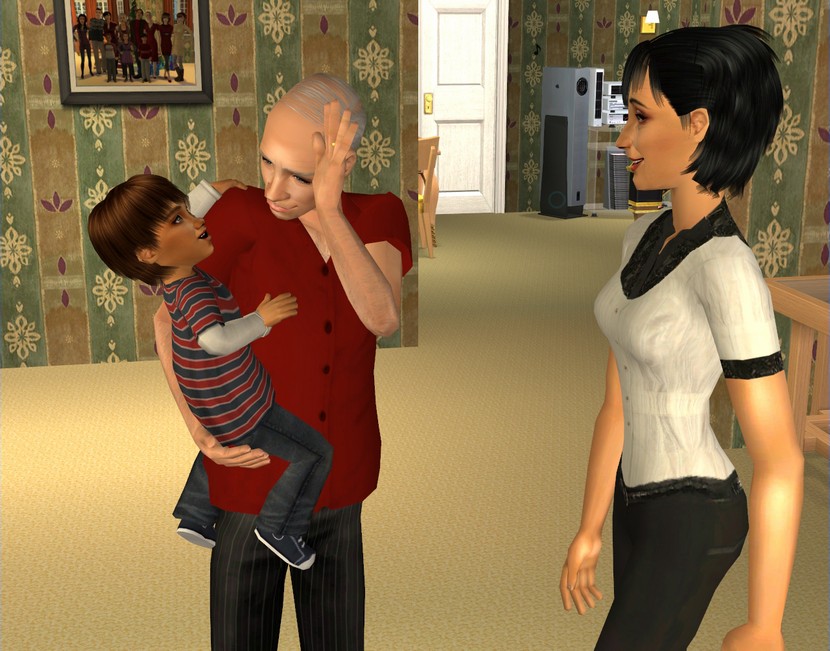 Jude is just getting to an age where we can see what kind of person he's going to turn out to be and Zelda and I are having lots of fun with that.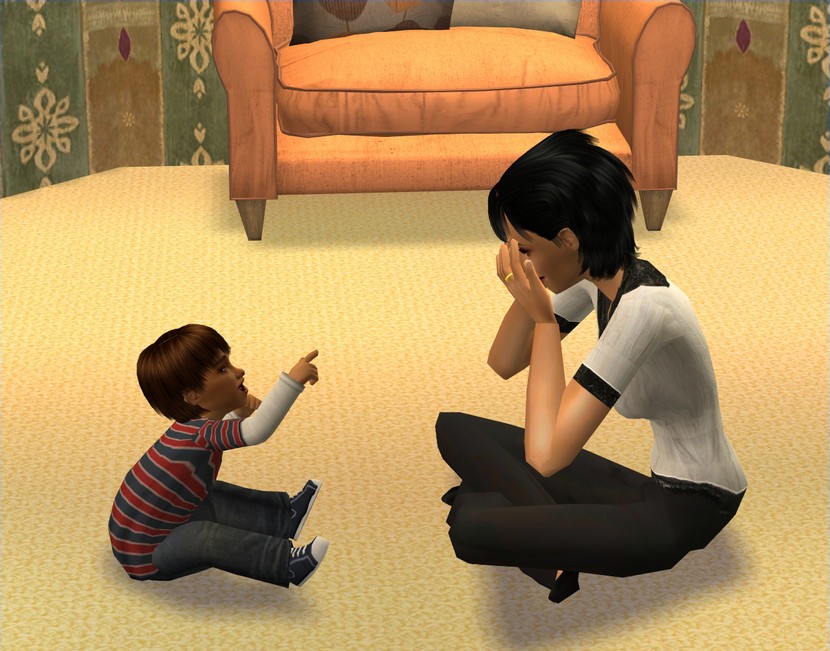 It's been so nice having little children around again. We both missed that stage, once Jack and Charlie started school.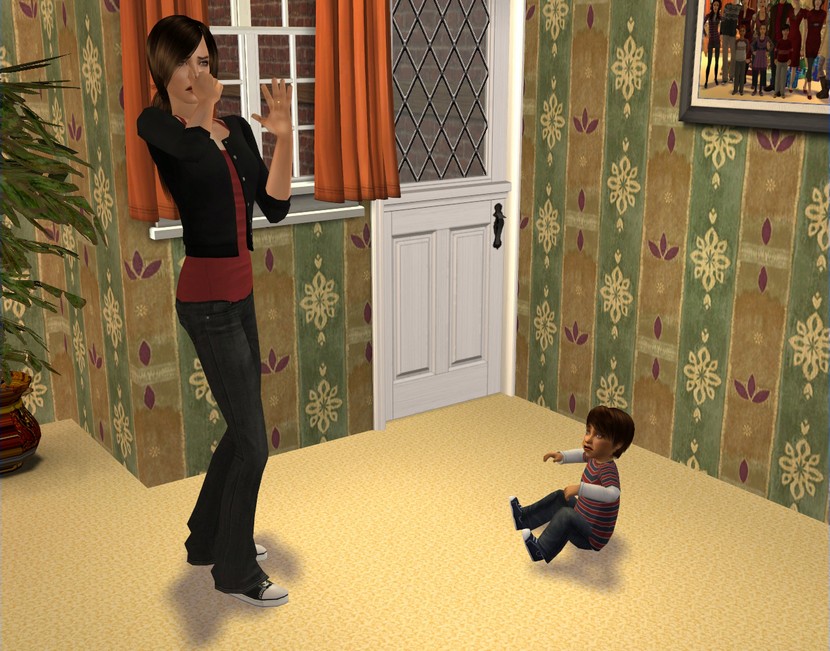 Or maybe we're just forgetting the not-so-enjoyable parts of toddlerhood.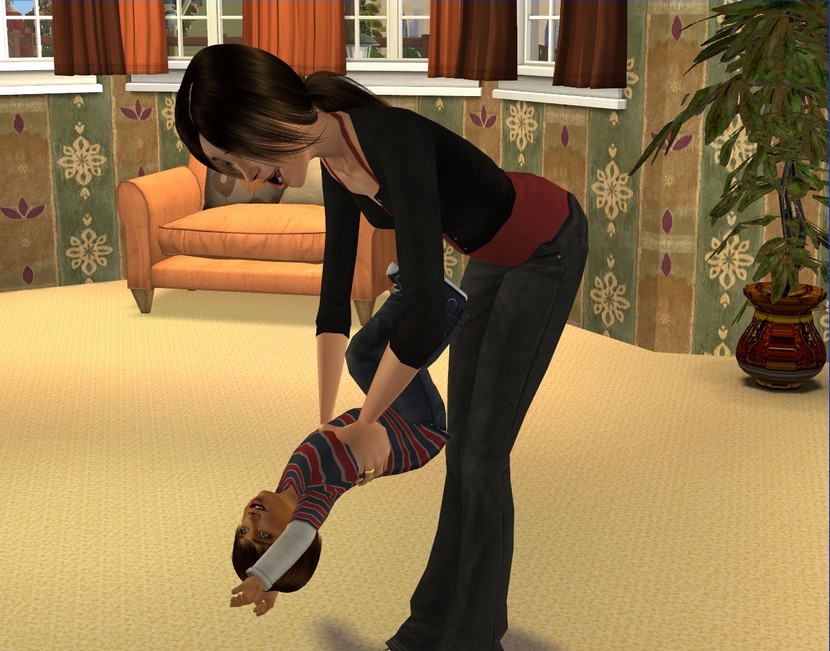 I hope those not-so-enjoyable things aren't enough to convince Josie to stop at one child. I know Josie enjoys motherhood in general but she hated being pregnant and she hated maternity leave.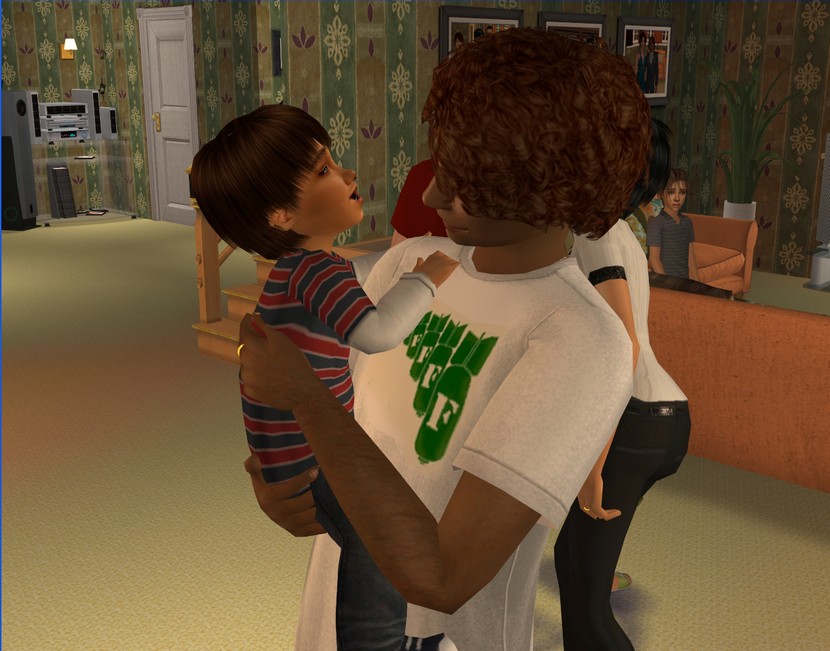 Troy is pretty keen on another one, so I'm hoping that means we might have another grandkid on the way soon.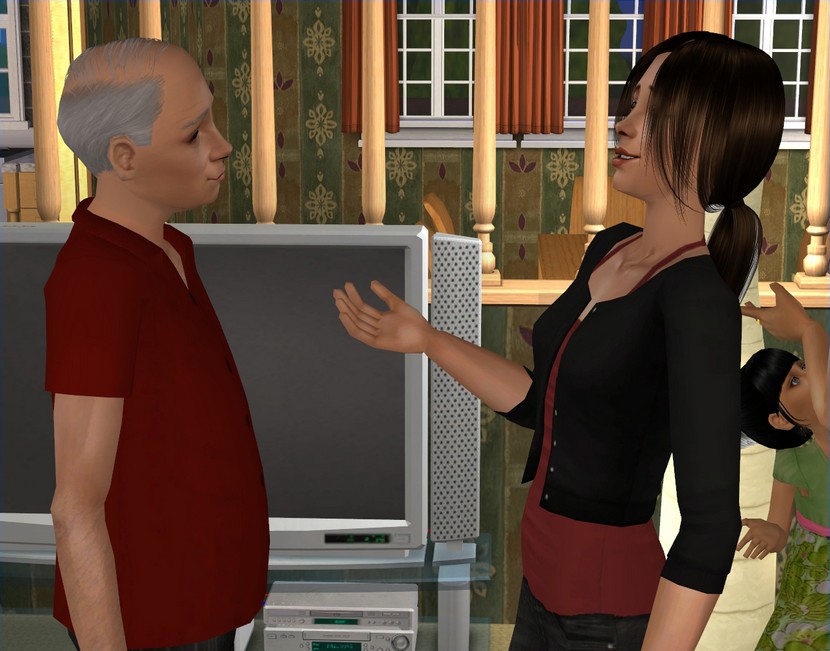 I'm certainly not going to start hinting! Josie and I get along very well but she doesn't take kindly to anything that could be construed as nagging! I'm just going to be patient.
I was very keen for us to move house a few years ago but Zelda managed to convince me that we should stay.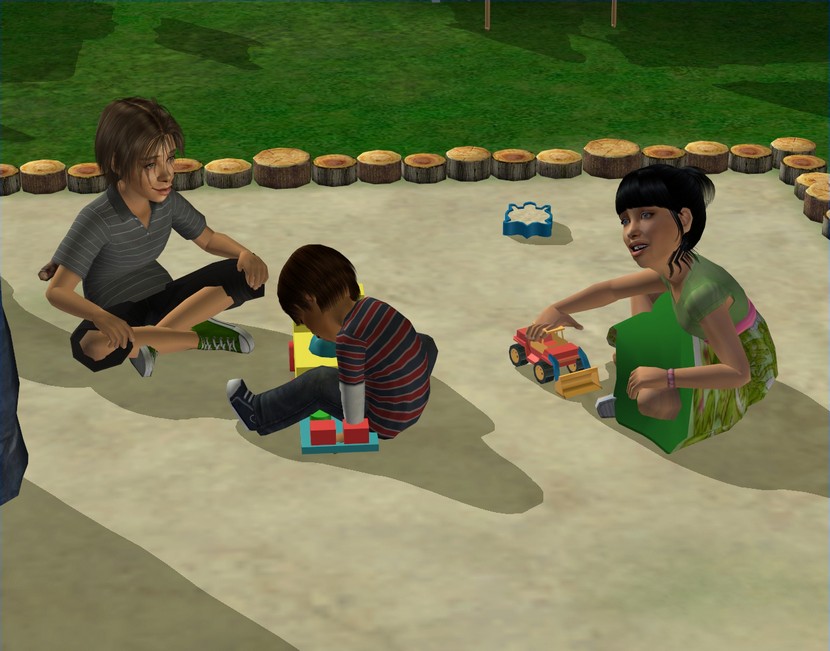 I started to see what she meant about all this space being good for our grandchildren. We installed a sandpit in the yard and Grace, Everett and Jude all love it.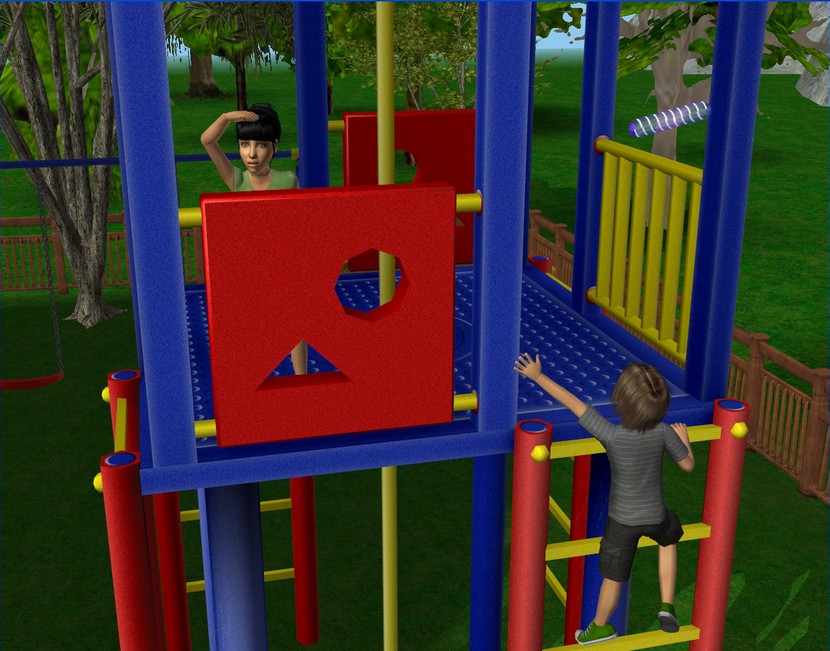 We also put in some play equipment. Jude is too young for it right now but if Grace and Everett's reaction is anything to go by, he'll get a real kick out of it when he's older.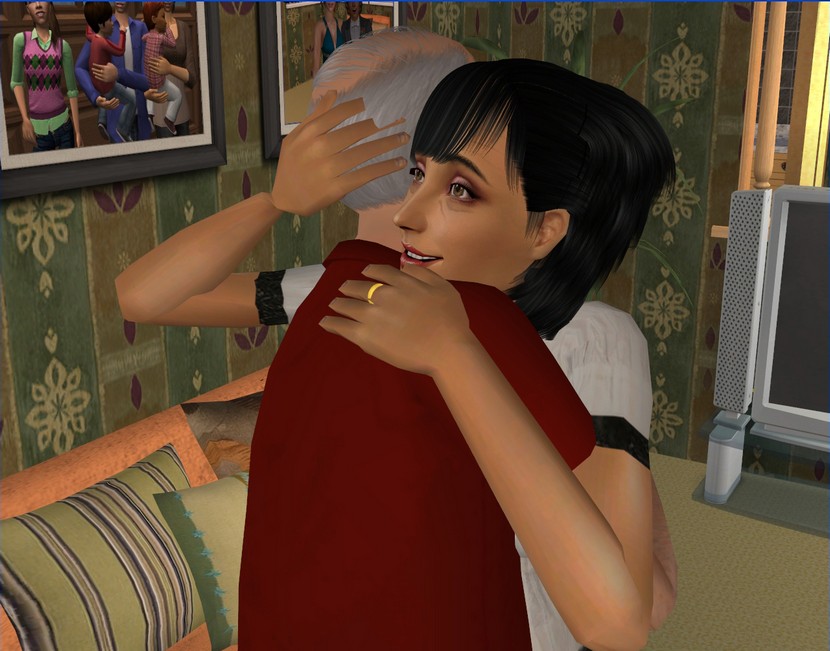 So we're staying put and Zelda is thrilled about it.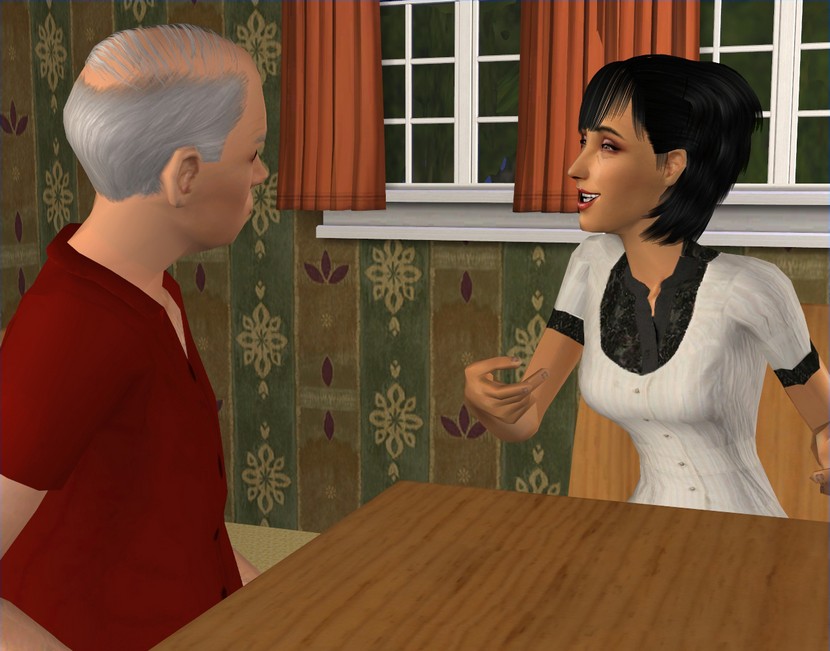 I wasn't quite as thrilled, until Zelda suggested we compromise and do some redecorating. We've hardly bought any new furniture at all in the roughly 20 years we've lived here.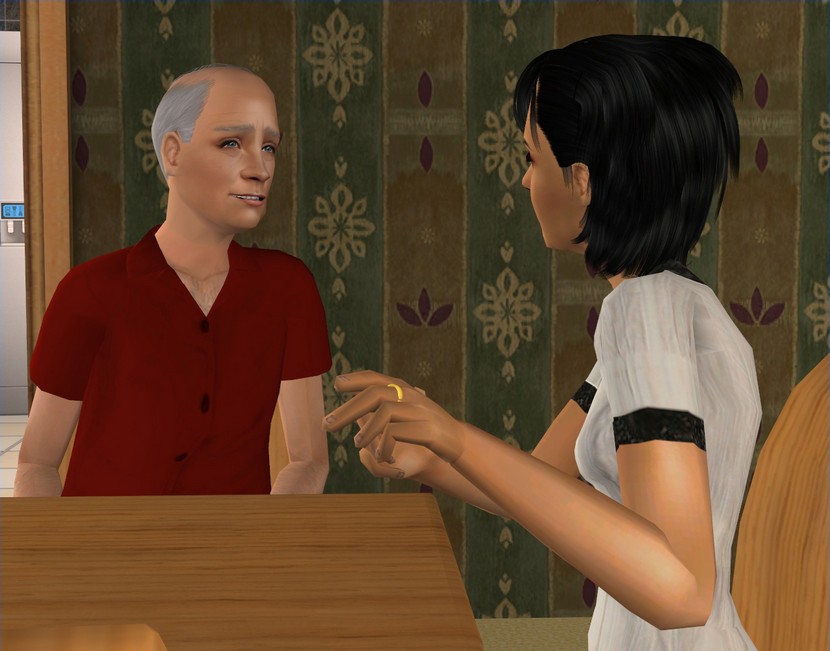 It's not like we've never had the money for it. We just kept ourselves busy with so many other things that we never bothered.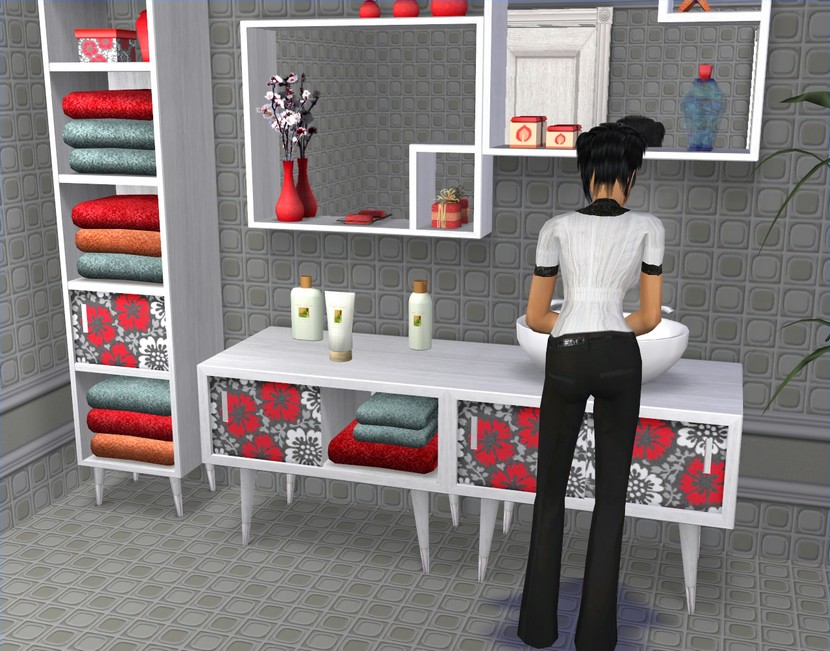 We've done a couple of rooms so far, so it's only the beginning. It's coming along really nicely.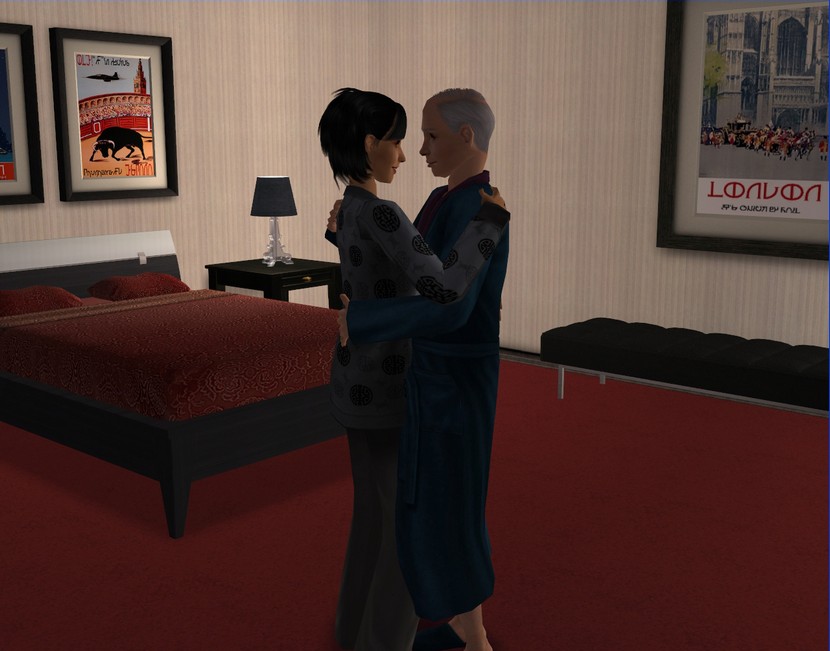 It only seems fitting that we change our surroundings a little now that all our children are out of the house. I can't wait until it's all done.
Extras:
Just some other angles of Tate and Zelda's new bedroom. I really love it. :)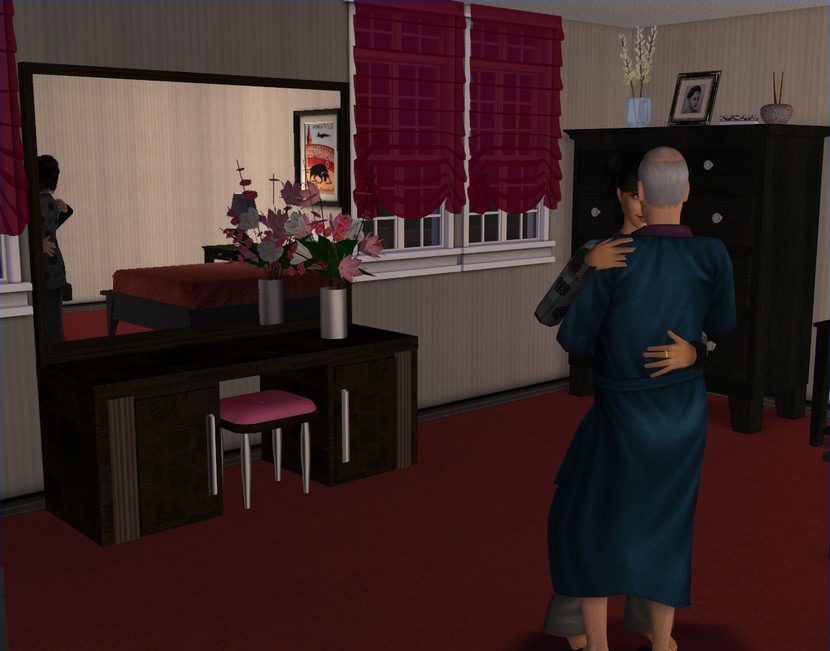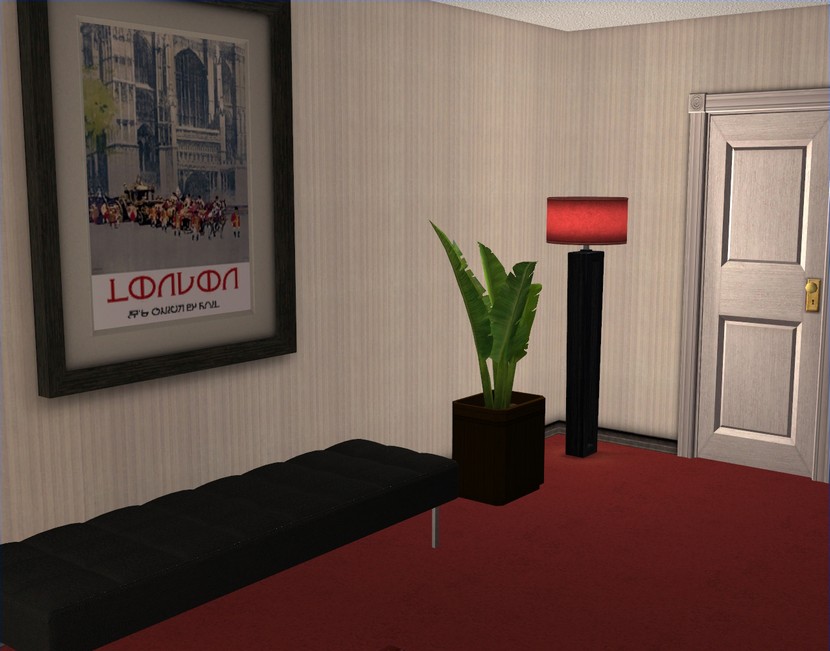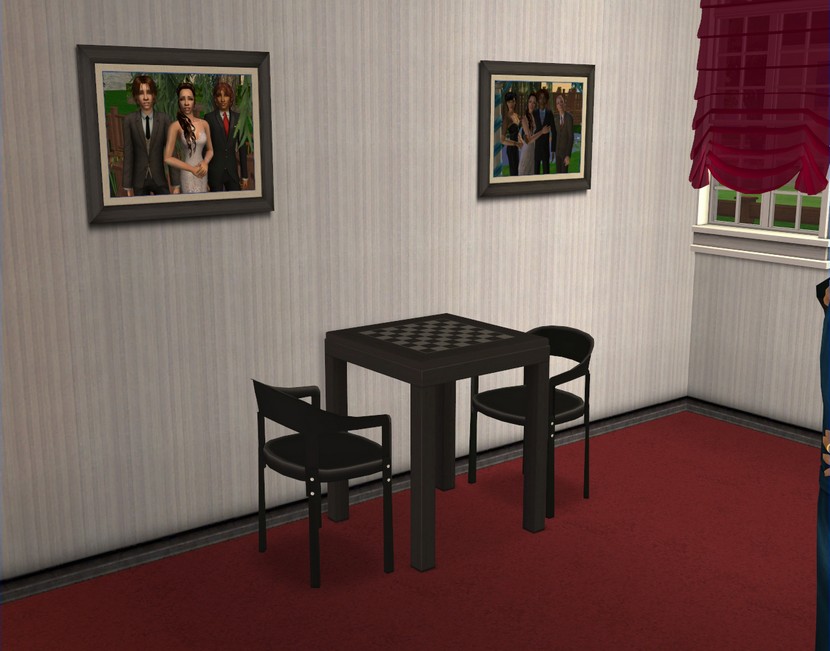 Notes:
Title is from You Are A Light by Pavement.
I know not everyone follows my Pinterest but I wanted to draw your attention to this awesome Variable Servings Mod. I had 10 Sims to feed (not including Jude) at the barbecue and Tate only had to cook once, because of this mod. I think it allows for cooking between 2 and 20 servings. It's a fantastic hack.

I still like Tate and Zelda's house a lot as it is but I'm getting a little tired of it. Plus, it was decorated before I assigned favourite colours and styles to my Sims, so I don't see it as very Tate-and-Zelda, if that makes any sense. It should be totally made over next time you see them.

They have well over a million dollars, so I might as well use it for something.