Round 31: August 2034 (Winter)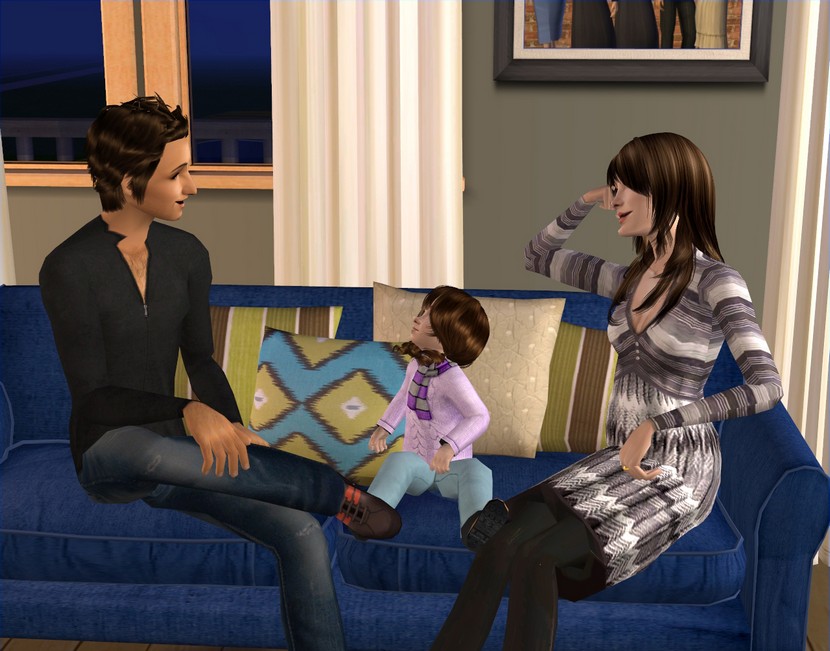 Right up until Claudia's due date, we talked a lot with Daphne about becoming a big sister and over the months, she got really excited about the idea.
She even wanted to come to the hospital with us when it was time but we decided to leave her with
Megan
and
Trent
instead. I really didn't need to be watching out for Daphne and trying to help Claudia at the same time.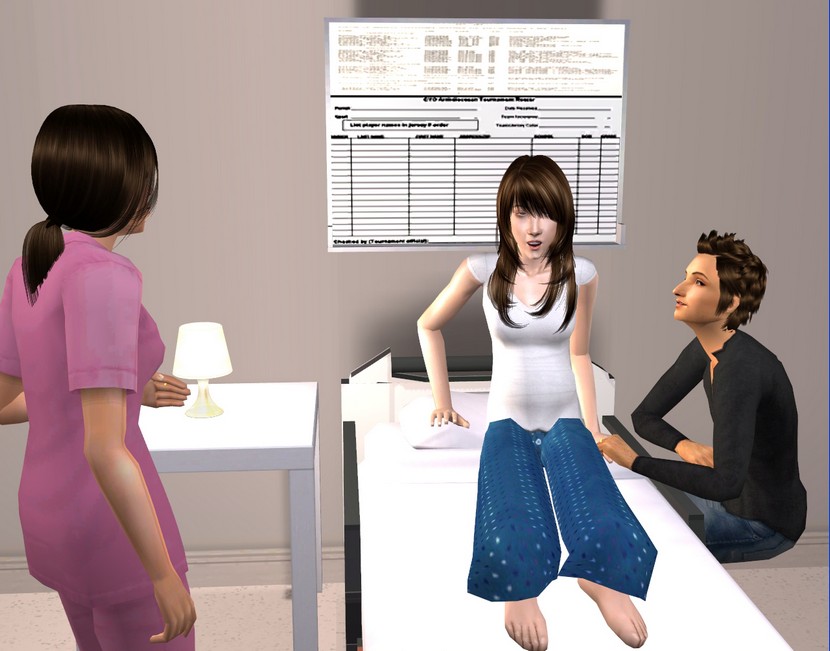 Claudia was a little nervous, like she was with Daphne, but it fortunately all went very smoothly. Once again, we had
Josie
with us for the delivery.
Just after 11pm, Claudia gave birth to our second daughter,
Iris Diana
.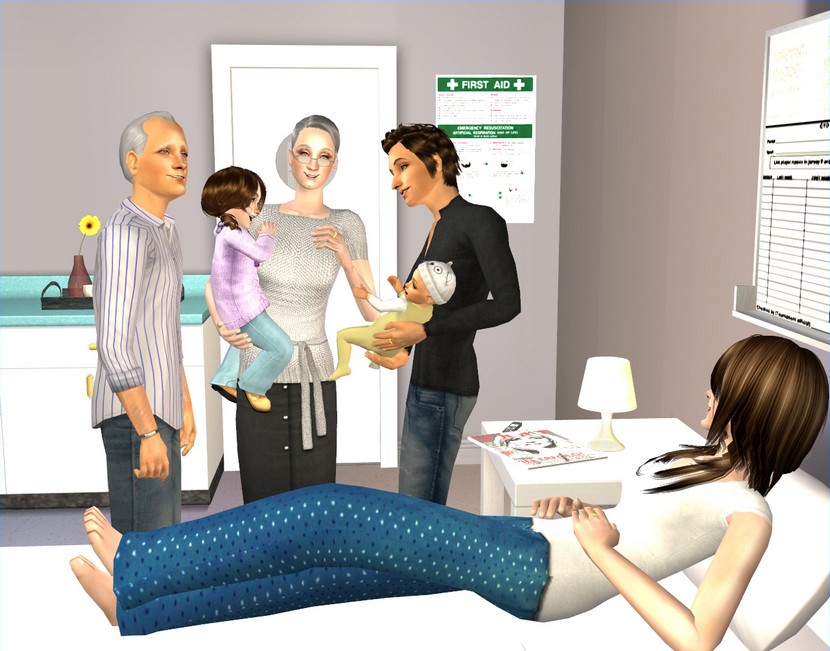 Daphne was very keen to come and meet her new little sister, so Megan and Trent brought her to the hospital the next day. I can't wait to have all my girls back home so we can settle in.
Extra: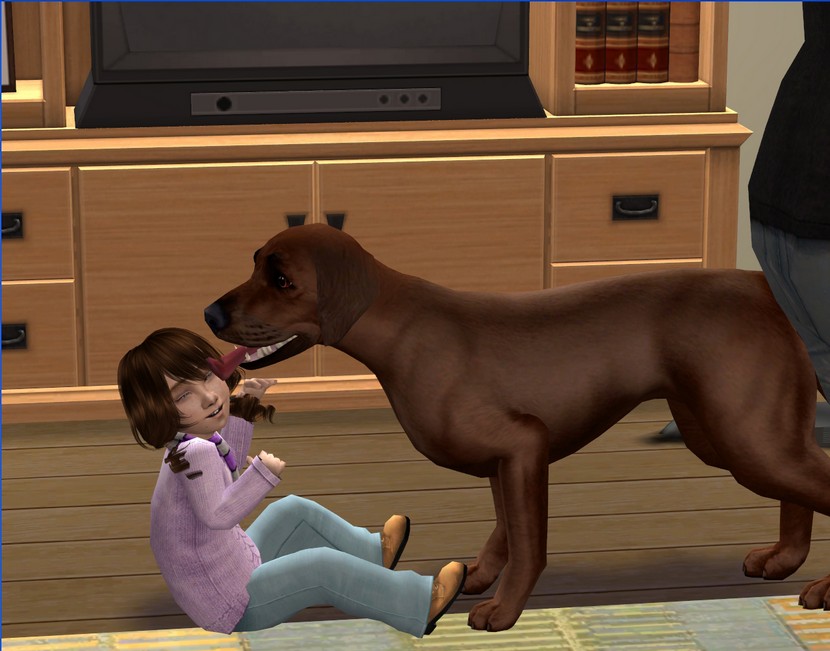 Just a random one of Daphne with Sadie. This is what was going on when Claudia was giving birth, lol. I never get tired of toddlers and dogs!
Notes:
Sometimes I like to do a subtle theme with my Sims' baby names, like with Daphne and Iris. Iris is a flower, obviously and Daphne means "laurel" in Greek. They seemed quite appropriate for a Nature Sim like Claudia.

You probably can't really see for certain but Iris has brown hair and dark blue eyes (the dark blue eyes are from Claudia). She also has the same skin tone as Jacob, so she's much darker than her big sister.