Round 31: September 2034 (Spring)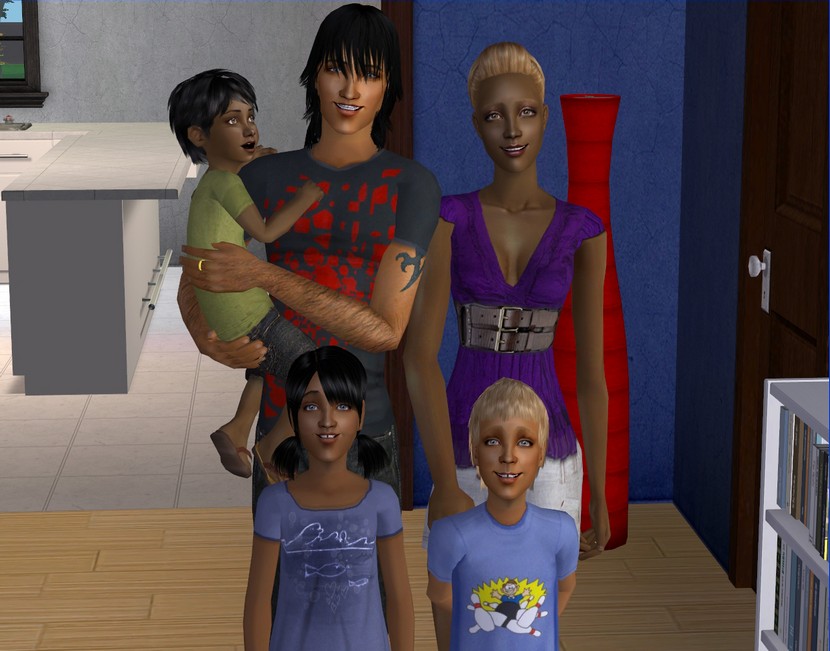 Narrated by Asha Lane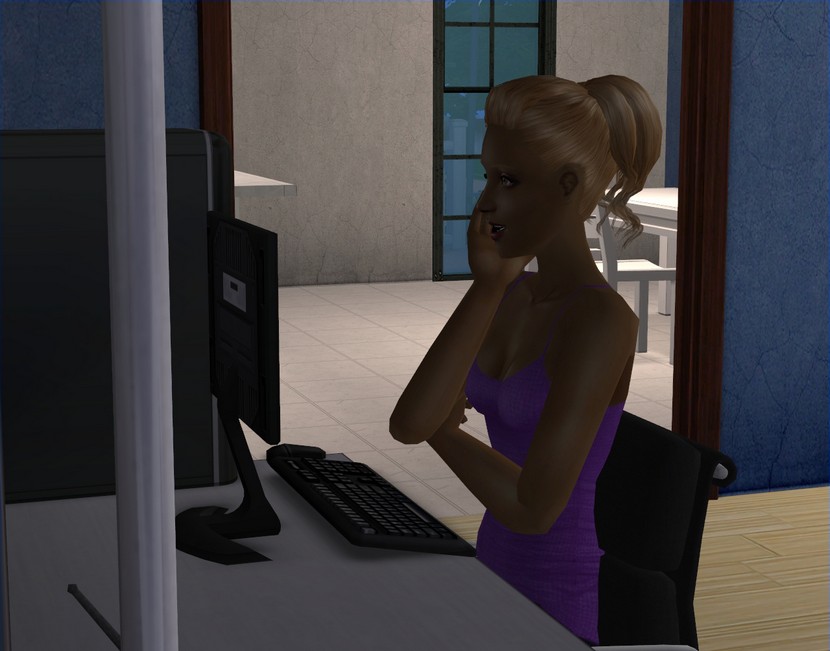 For the last five weeks, I've only spoken to Luc on the phone or through the computer.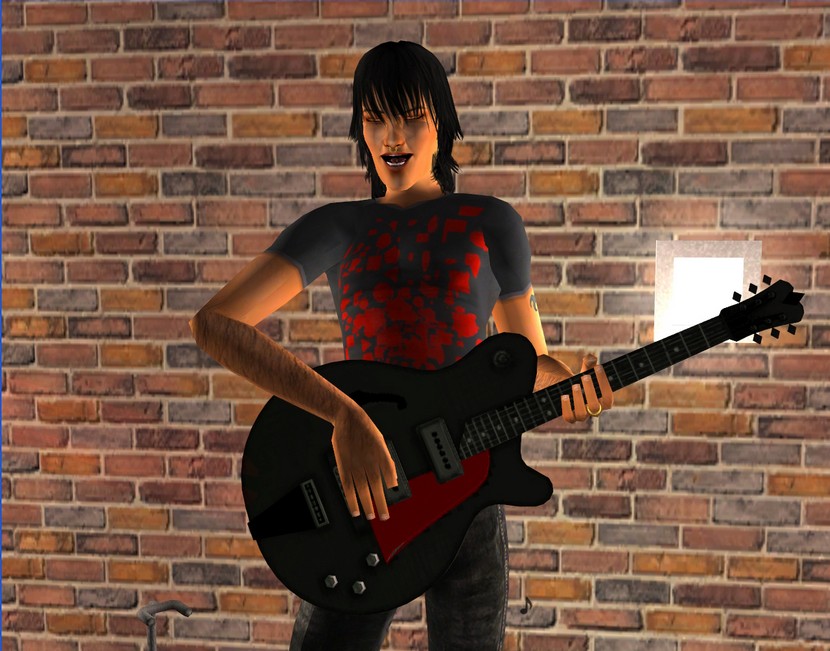 Luc has been spending the latter half of winter and now the beginning of spring on tour, playing shows all over the place.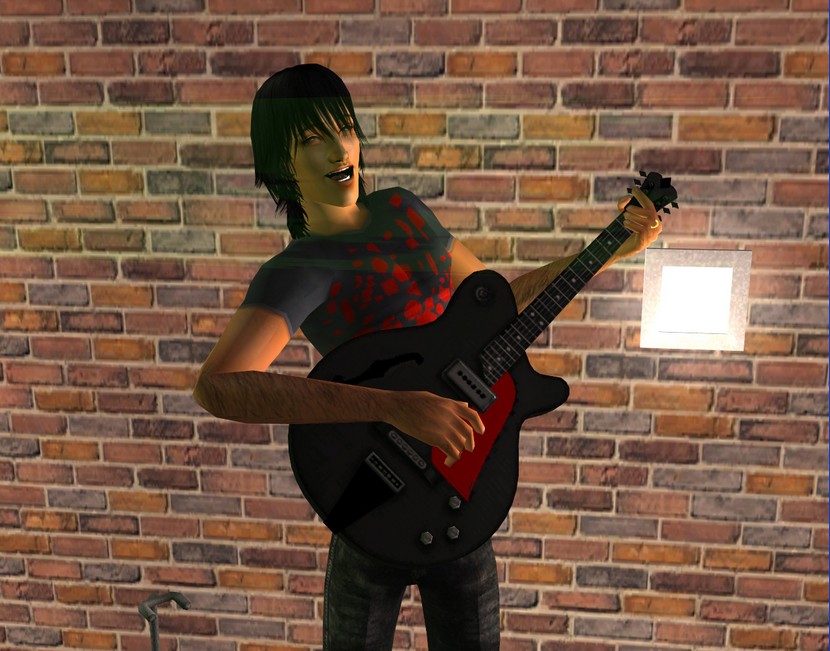 He's having the time of his life and the shows he's been doing have been really well-received.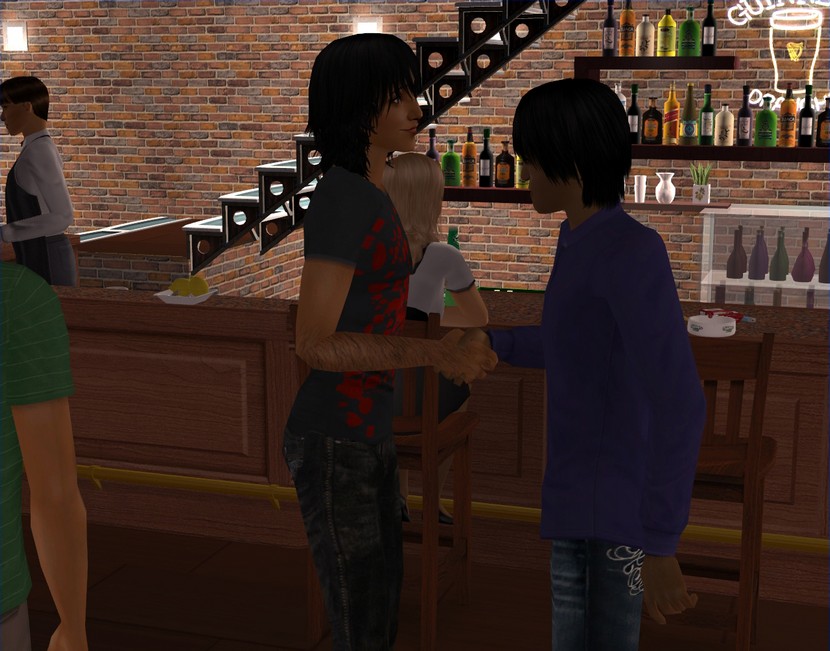 On top of that, he's making new connections before and after his gigs. It's fantastic for his career, obviously.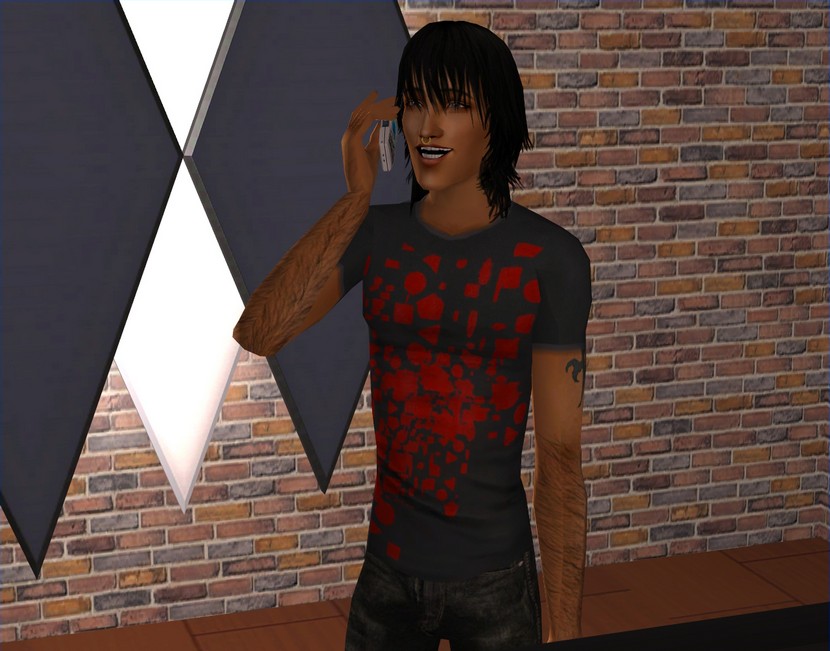 Every time I talk to him, he tells me about an offer to play somewhere or an offer to record with someone.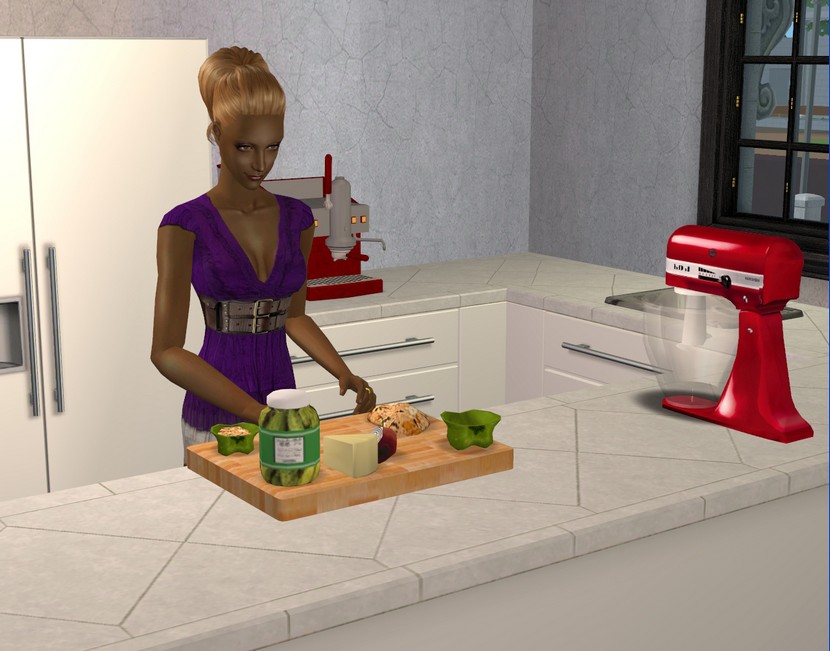 It's been a real challenge for me here at home though. This is the longest we've been apart since we started dating.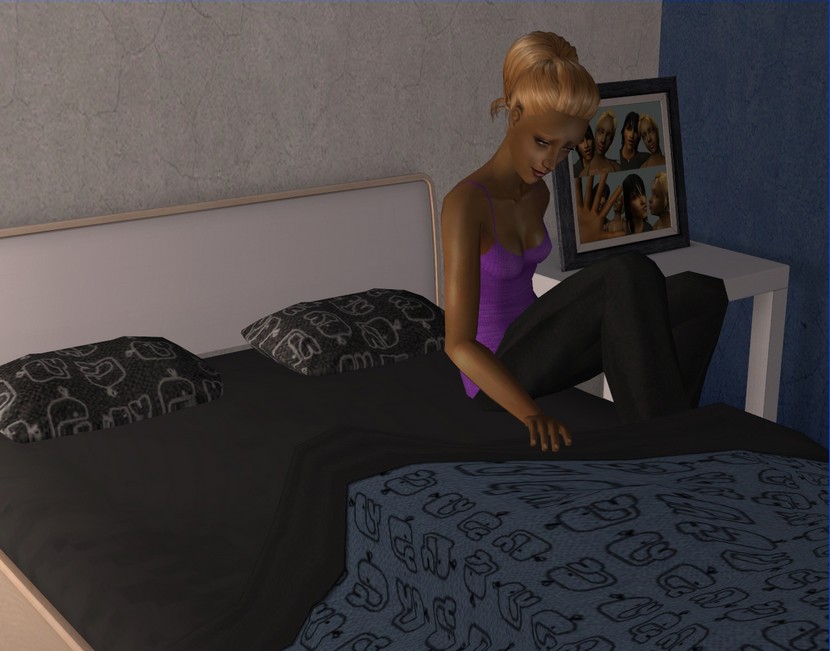 I'm just trying to tell myself we're in the home stretch now. I'm lonely but Luc is due home at the end of this week.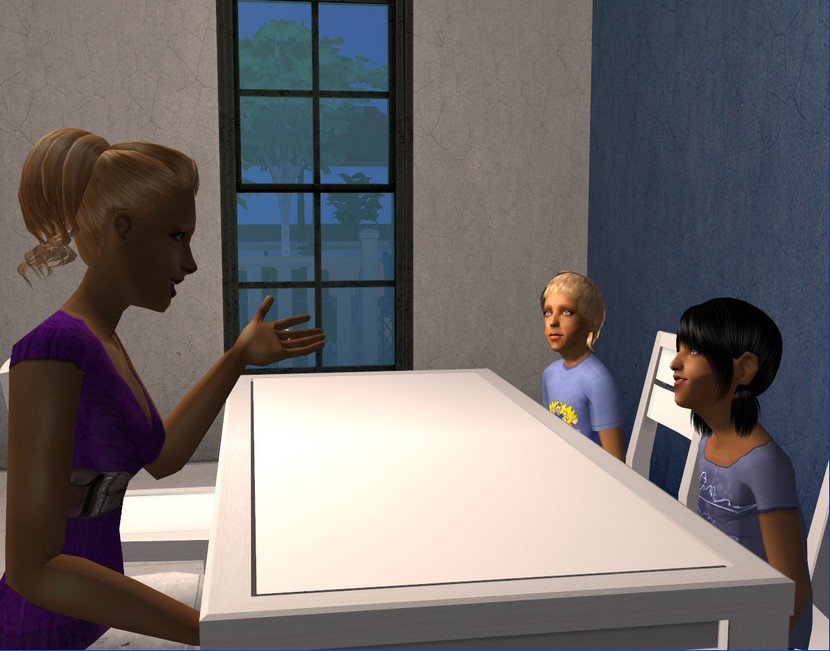 The kids are all really missing him too. I told Ruby and Marcus that people far away want to hear Daddy play his music, so he has to travel.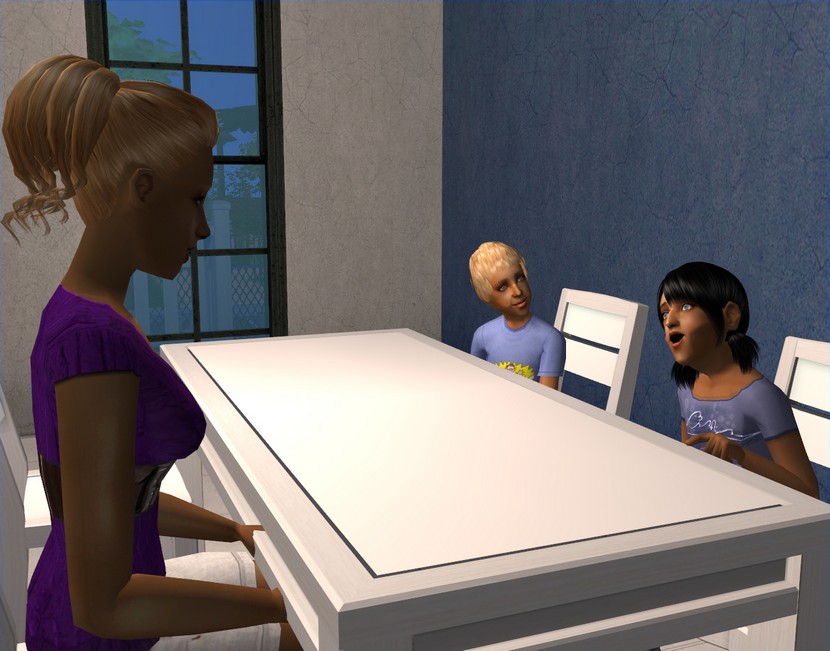 Ruby just thinks all those people should come here to hear him, which Marcus agrees with.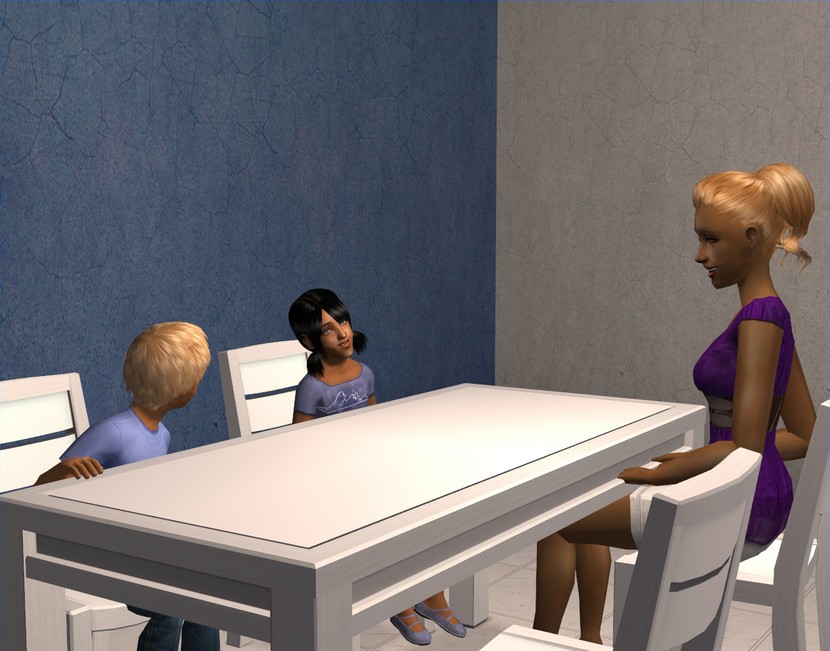 I had to admit, that would be very nice!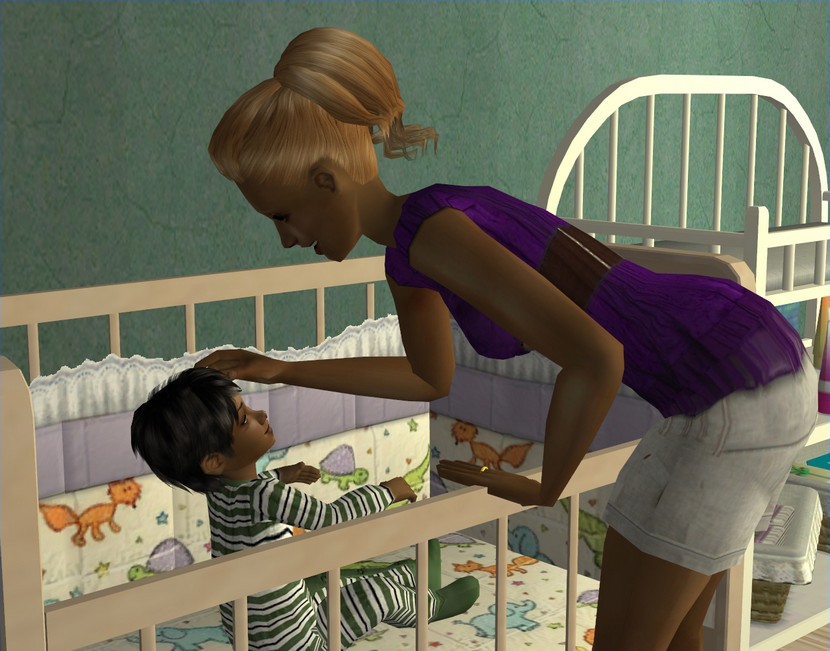 Felix asks every day if Daddy's coming home yet. He has no concept of time, or else I'd tell him how close we are.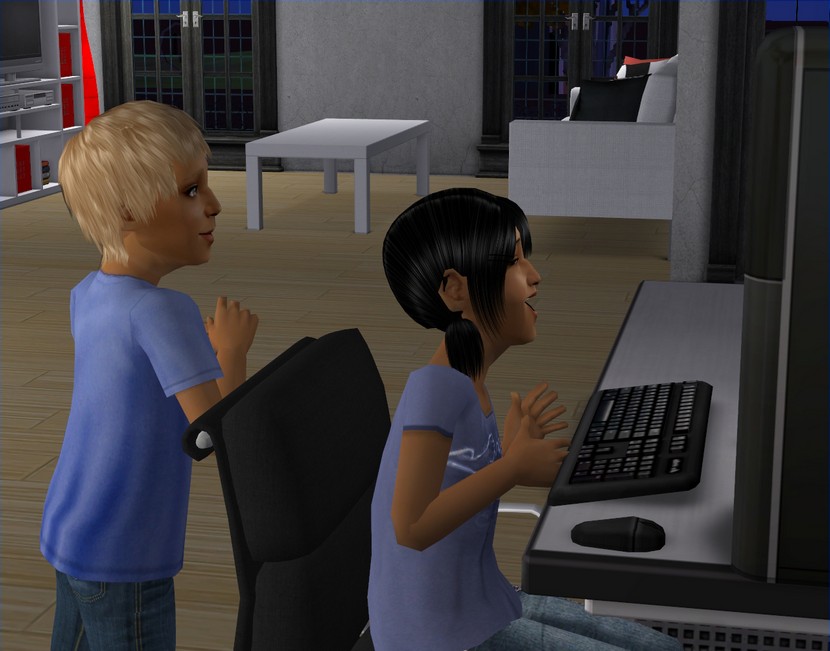 We use webcams to keep in contact and the kids really love being able to see Luc, as well as talk to him.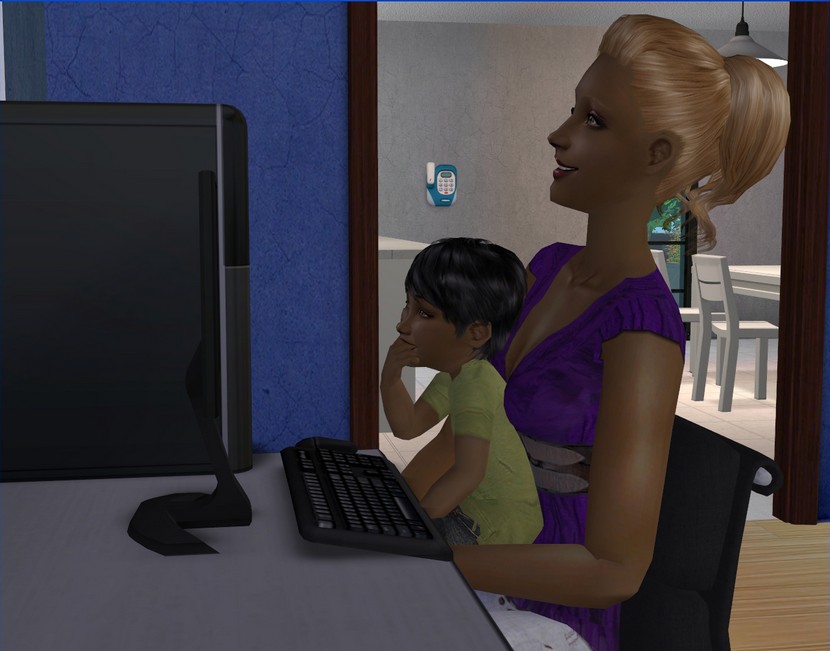 Well, Marcus and Ruby do. Felix won't sit still for long enough, so I just hold him while he says a quick hello.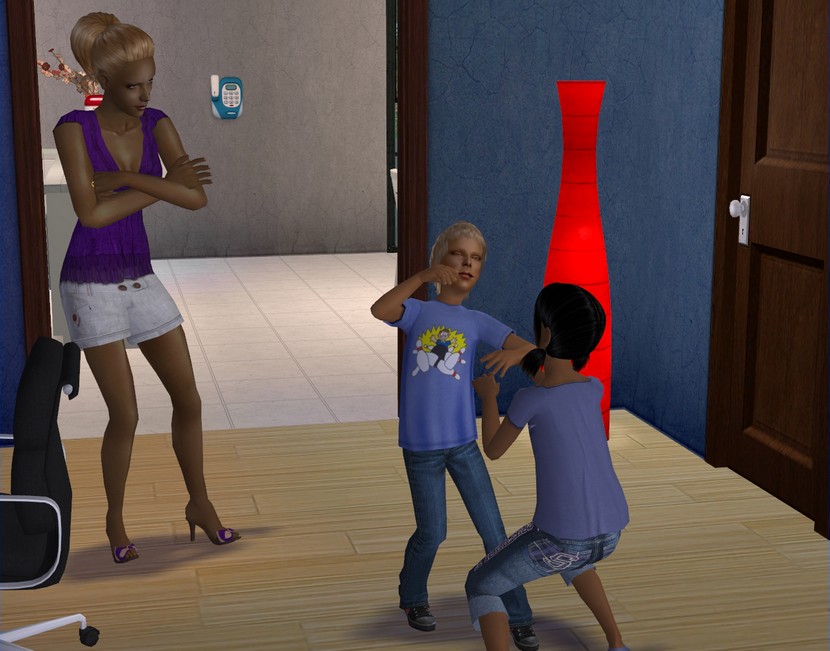 Even though I know logically it's not, the end of the week feels so far away. The kids are so nuts right now.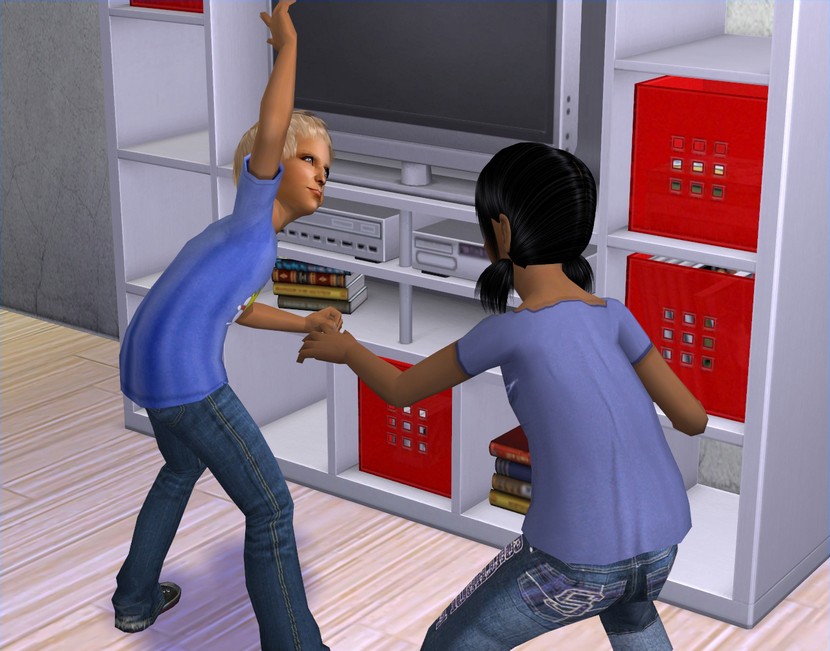 I think they've just had enough of Luc being gone and they're getting restless.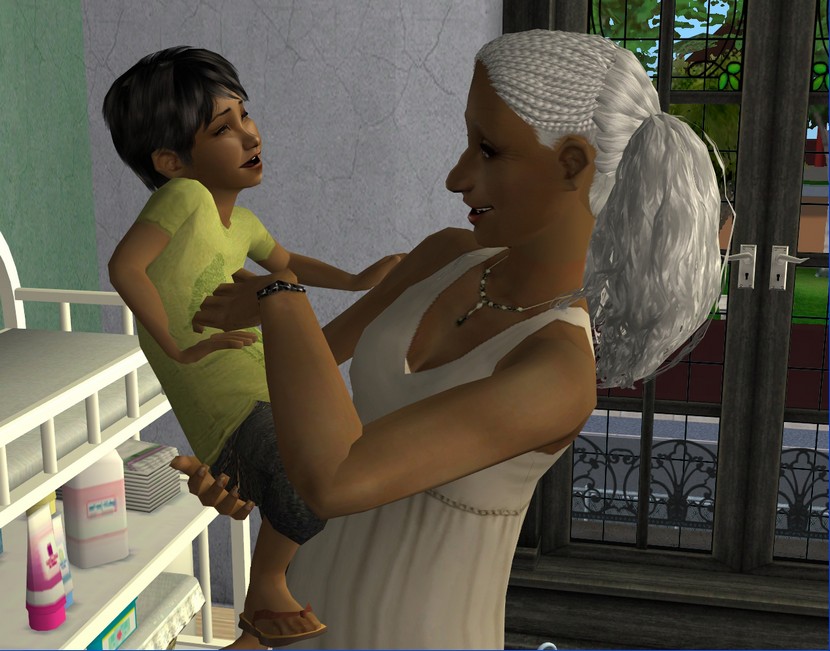 I probably would have gone completely crazy by now without Mum. She's been watching the kids for me while I'm at work.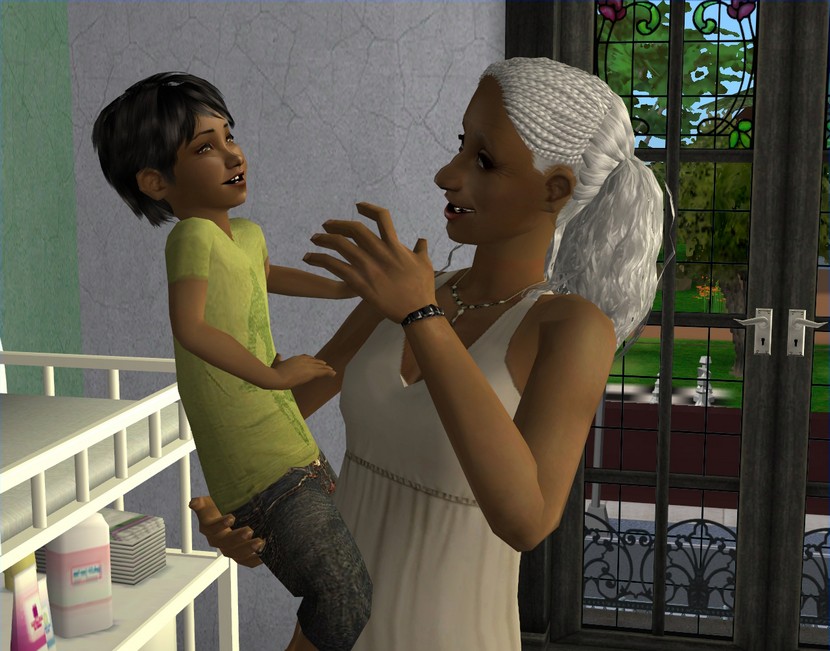 Mum gets bored at home with
Zaria
,
Max
and
Jessica
at work or school, so she offered to come and watch the kids for me.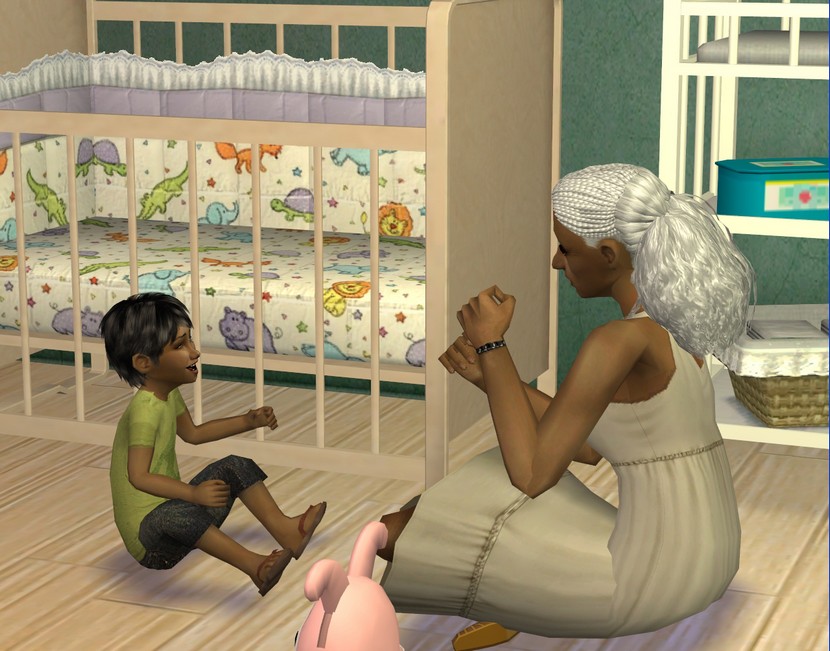 It's just Felix for most of the day, now that Ruby and Marcus are both at school. So I don't feel too guilty accepting her help, because Felix on his own is definitely manageable.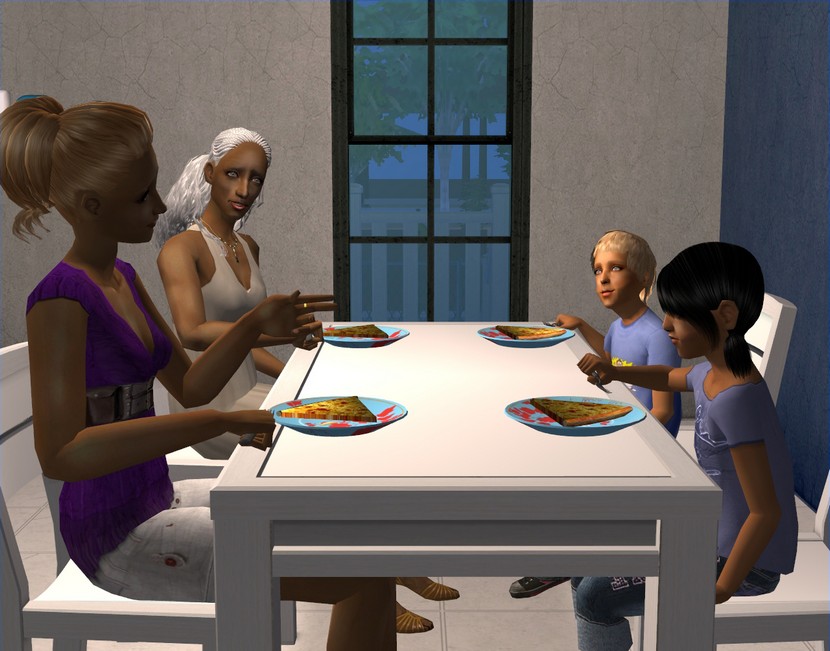 She also cooks way better than I do and we always eat an amazing dinner together the days she watches the kids.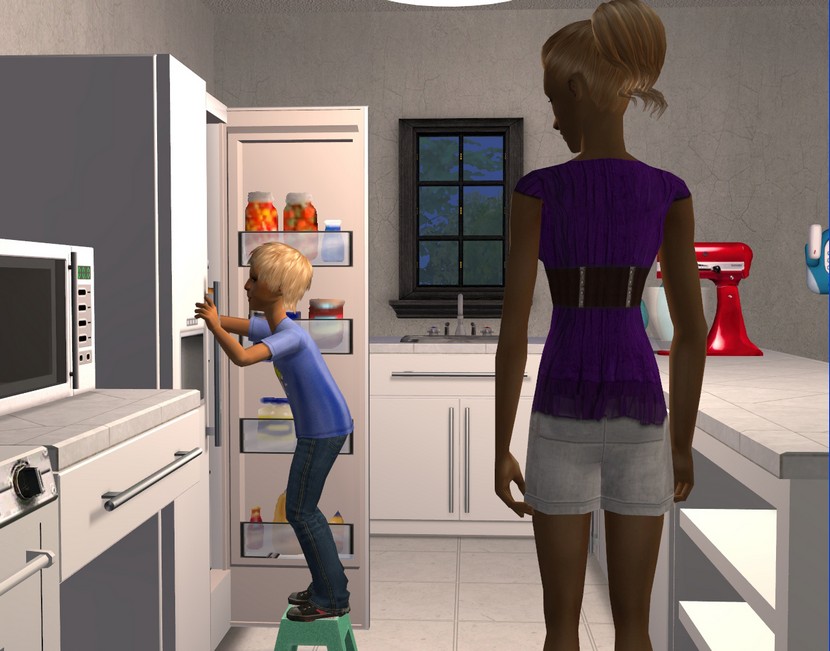 Last time we had dinner together, Marcus started clearing up before I could do anything! He even put the leftovers in the fridge for me!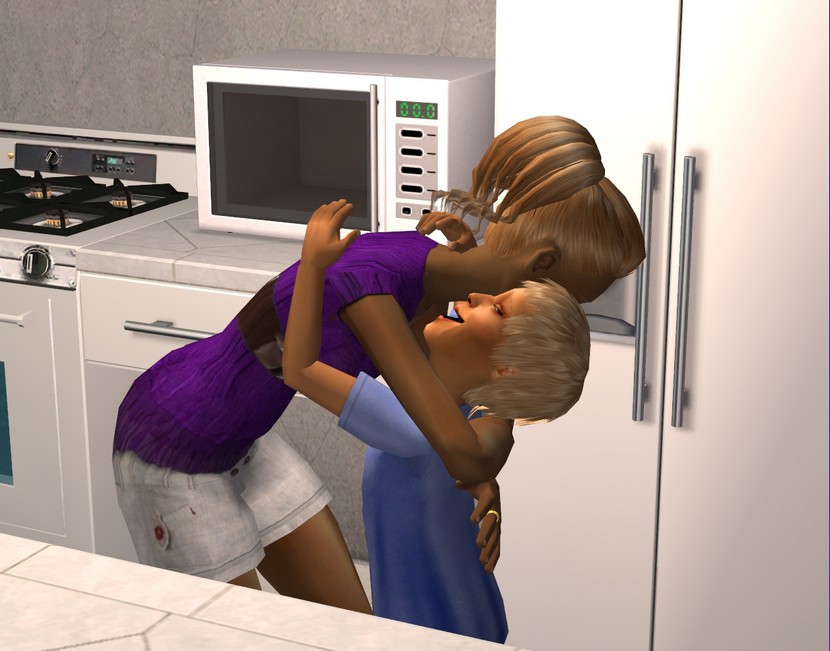 I don't know if Mum had a talk with the kids about helping out or something but I won't complain if he starts doing it all the time.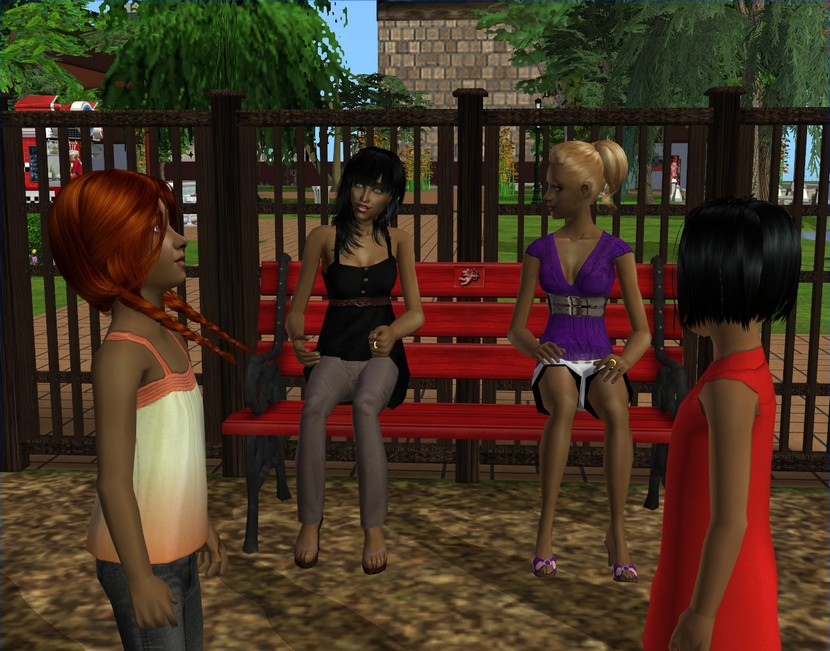 I definitely don't have the angelic model of child. Olivia seems to have two of them.
I don't know what her secret is. Her daughters just seem to behave, without much intervention from her.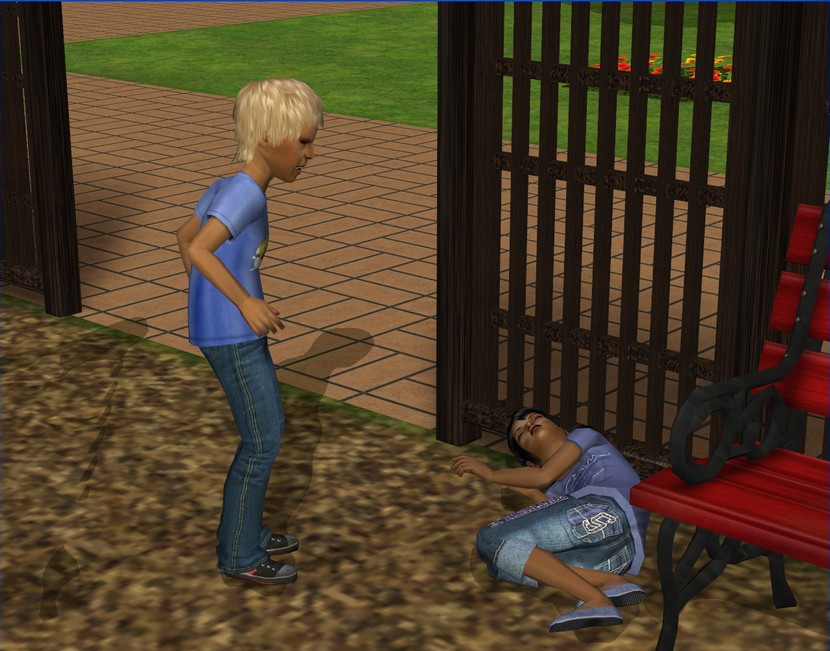 I cannot imagine Ramona and Jacinta fighting and screaming like Ruby and Marcus do. I spotted Marcus kicking Ruby in the head last time we visited the playground.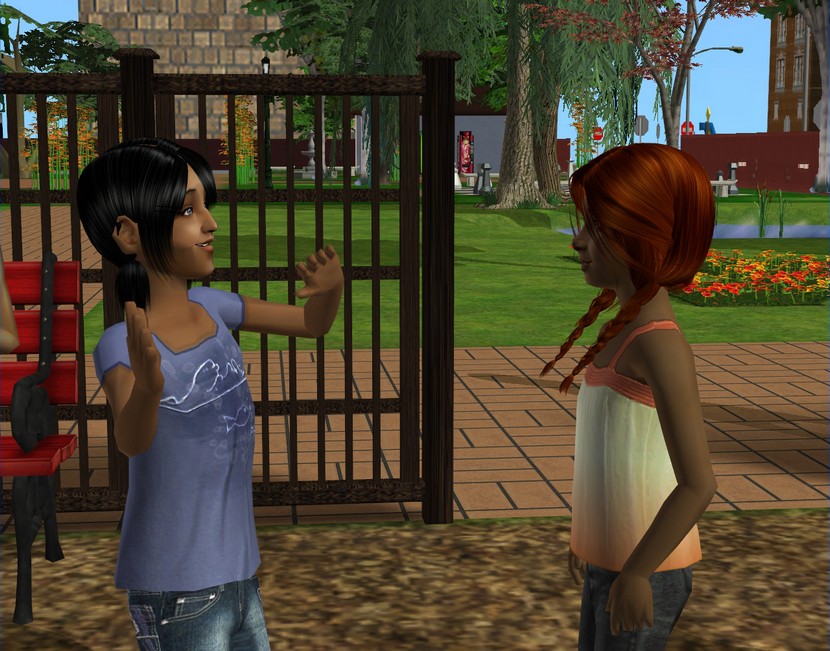 But then, I don't know what I'd do with a kid as serious as Ramona. She's Ruby's best friend but I think even Ruby's not sure how to take her sometimes.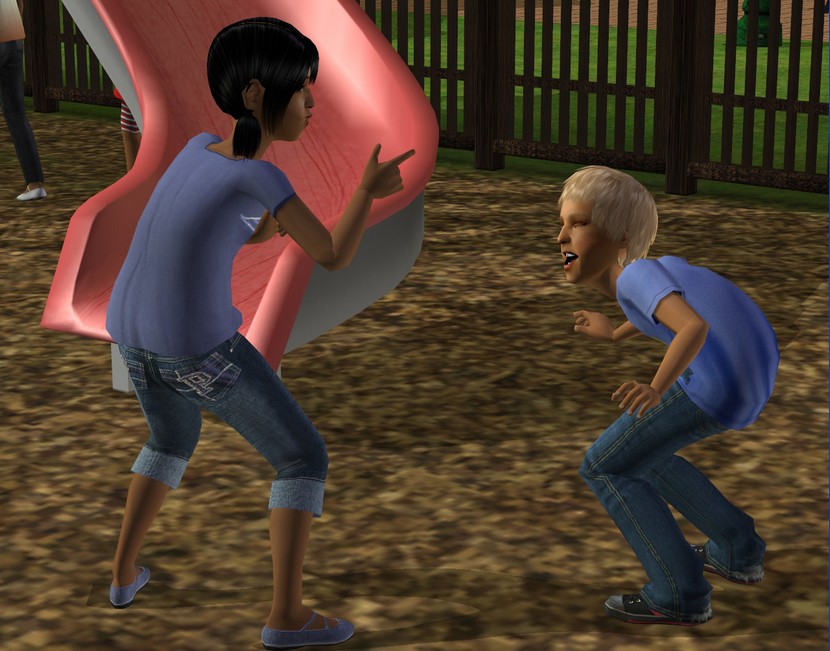 My kids have their faults but they're a lot of fun too. Even when they're driving me nuts, I
usually
laugh at their antics once it's all over.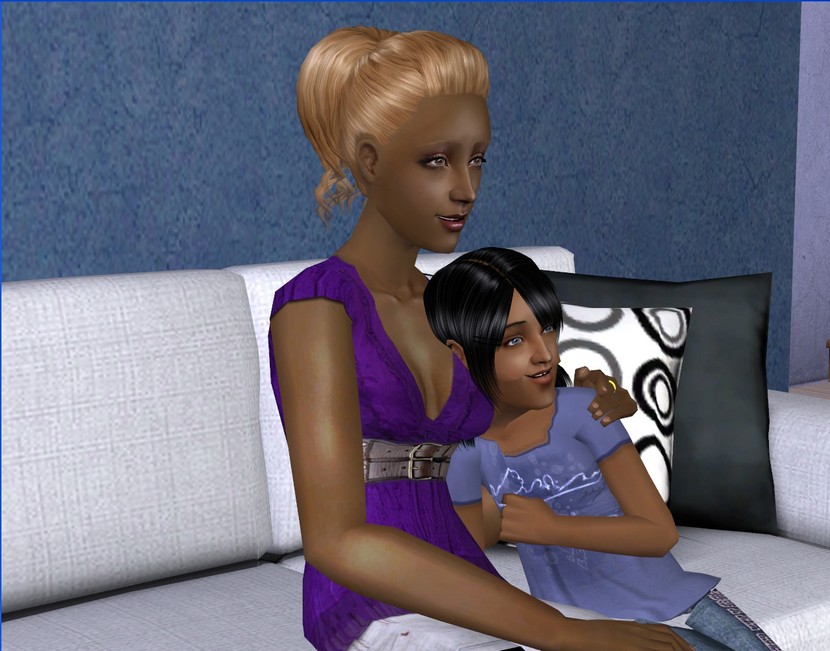 And they can all be very sweet when I'm one on one with them. It's only when they get together that they wreak havoc.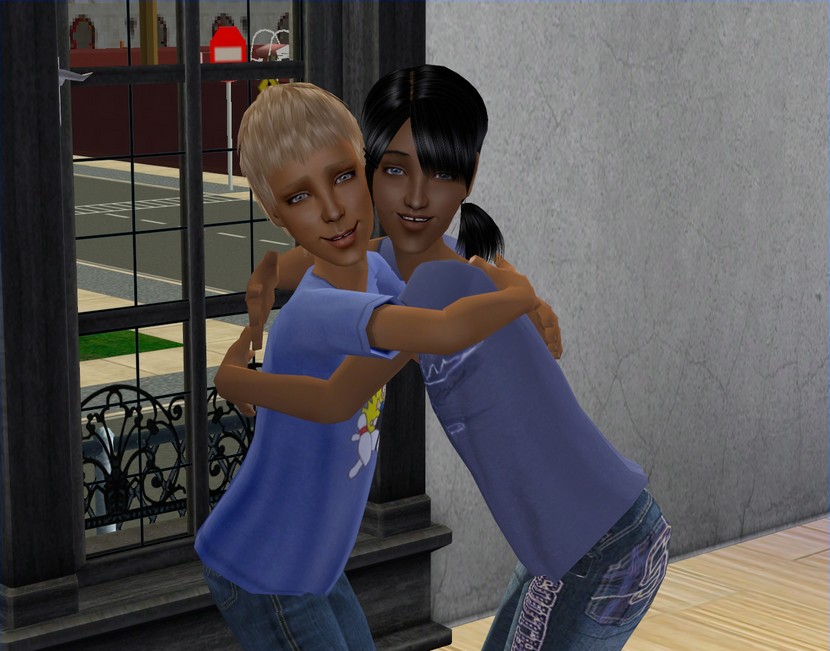 Sometimes they even pretend to like each other once in a while.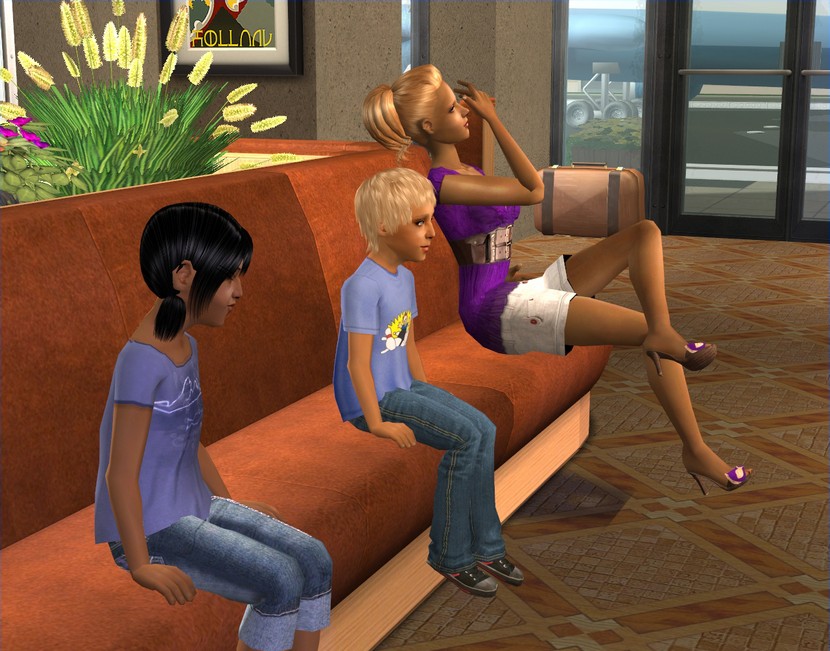 Still, on the day Luc's flight was due to get in, I was
more
than ready to start sharing the parenting load again.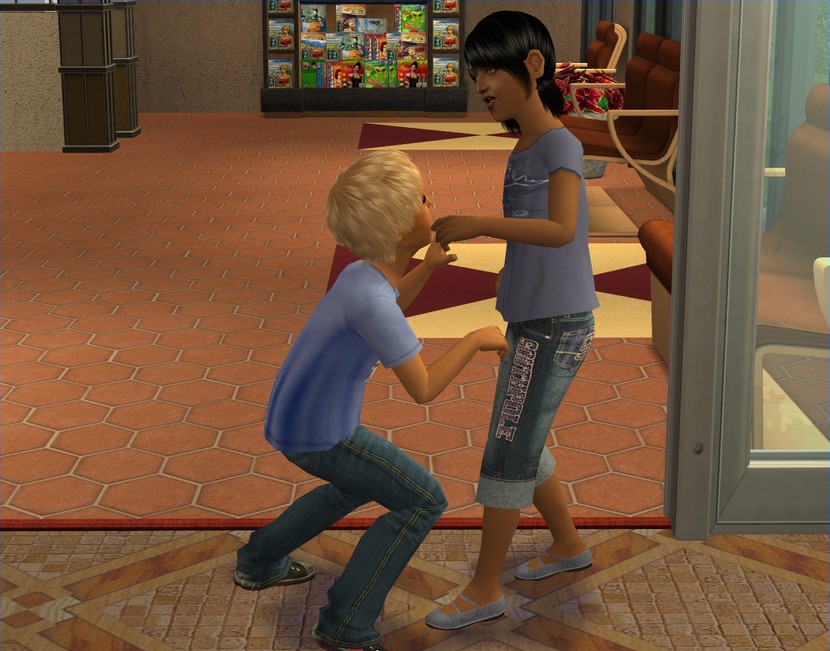 Ruby and Marcus decided to demonstrate just why that was in the arrivals lounge.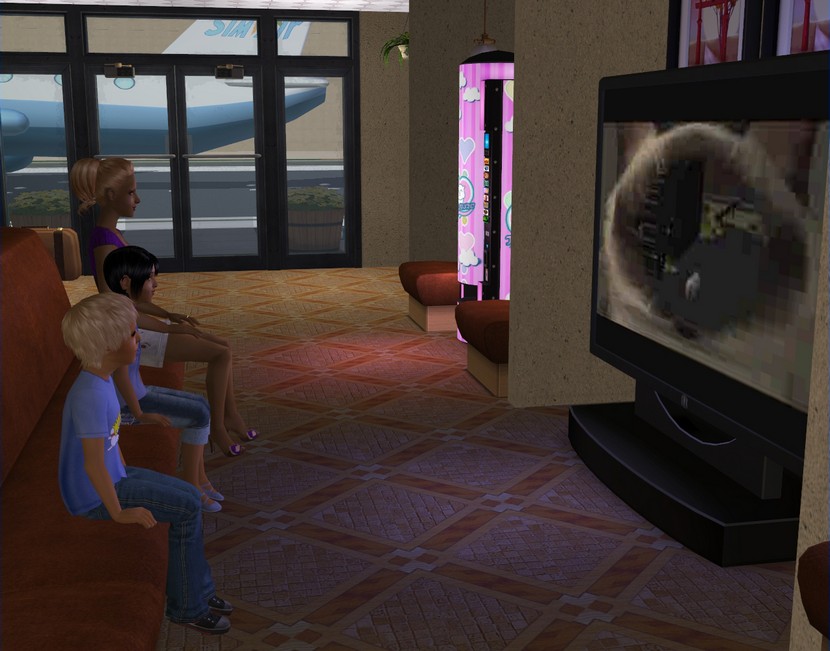 Thank goodness they were having a good day and sat back down when I told them to. The movie on the TV in the lounge occupied them for a little while.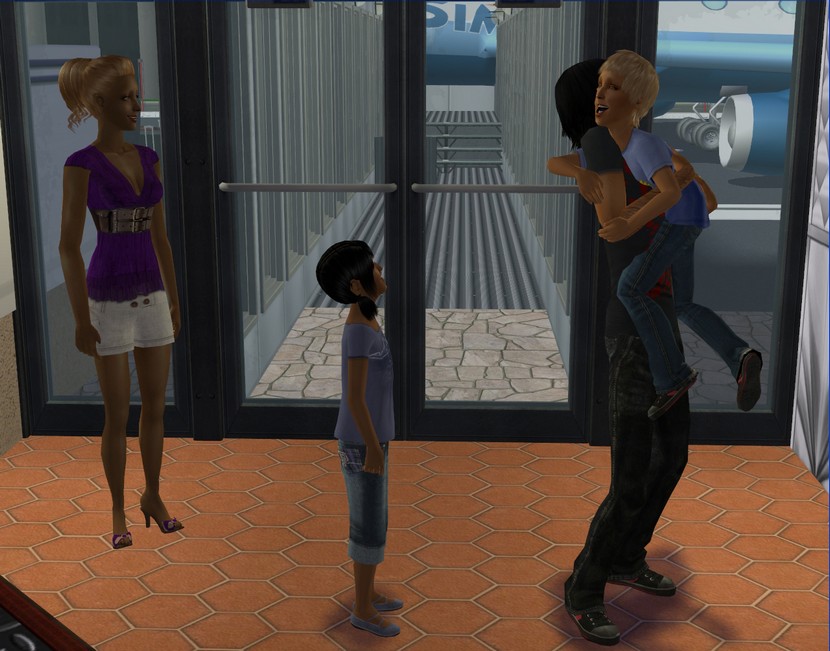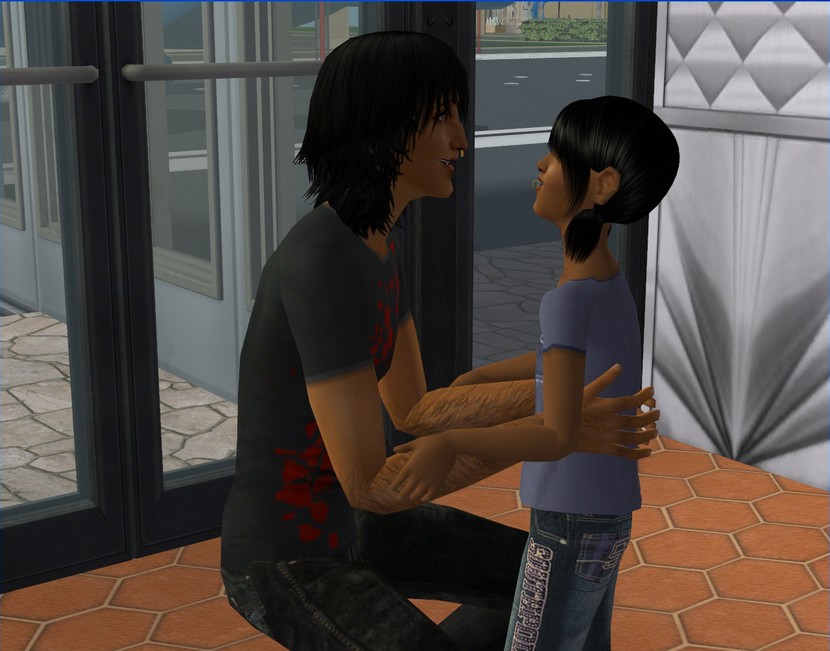 They both jumped right back up again when they spotted Luc coming out of the gate.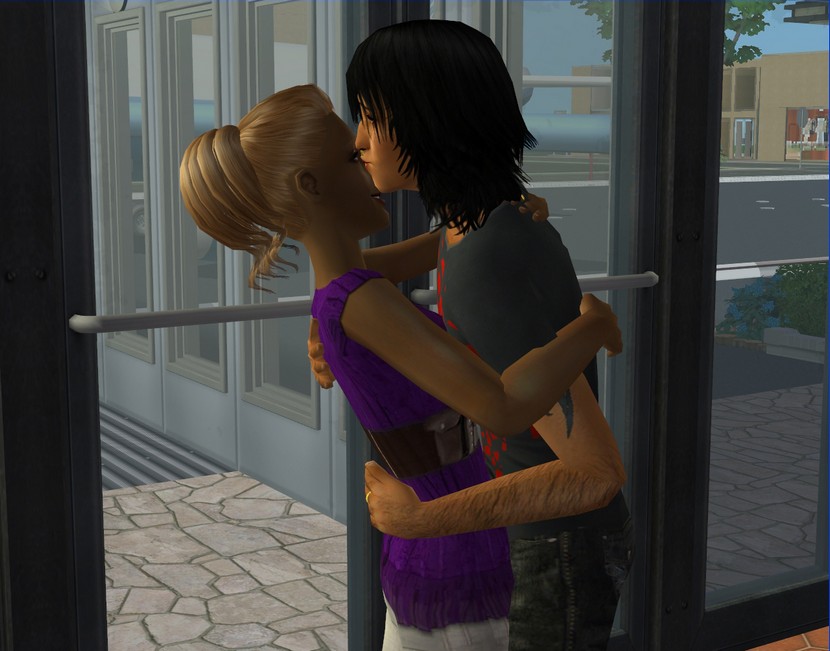 I can hardly describe how good it felt to be back in the same room again!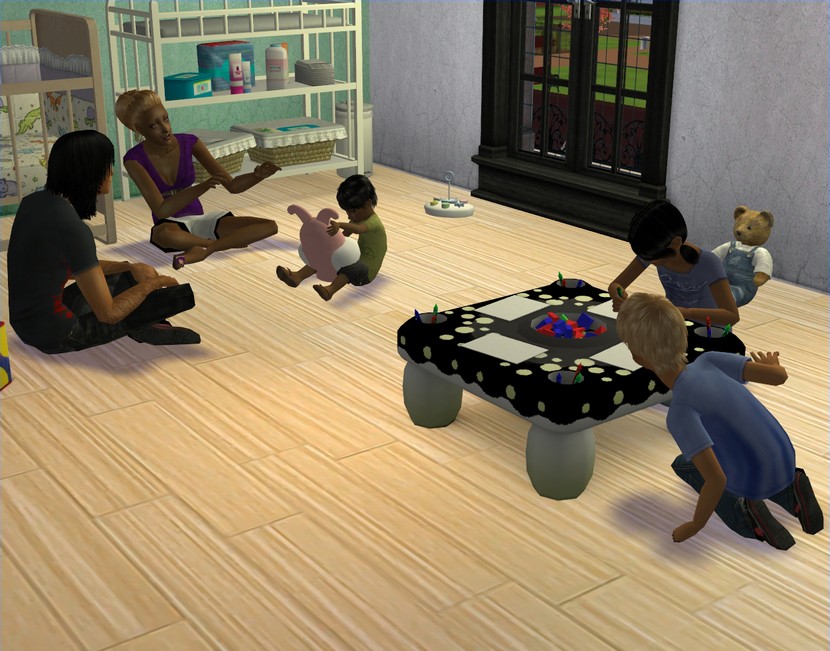 Luc has some time off for a while now, so we're going to spend as much of that time as possible here at home.
I hope we have at least a few months before he has to go out on tour again.
Notes:
Title is from Better Be Home Soon by Crowded House.
Just some housekeeping: I've updated my family portraits how-to in the side bar. Most of the "new" information is not going to be new to those of you who have been posing for a while now but if you're a beginner, you might find some helpful tips. :)
Onto the update: poor Asha! Not one of the kids inherited her sweeter personality - they're all loud and brash like Luc. They're pretty amusing though, I have to say!
I always want to do more with my Sims' careers, so Luc's tour was a part of that. The venue I used was actually in Exeter but it was one I hadn't used yet. So shhh! I think I'll move it to Cape Elizabeth or something, so Luc (and any future musicians) will have to actually travel to play there. We won't see him touring all the time but it's something I want to remember to write in as a part of his job.
I calculated Luc's royalties with the help of Mizzgin's recent post over at her behind the scenes blog. Luc didn't have to split his royalties, since he's solo but I used the Australian definition of "gold" and "platinum" records. We have a smaller population here, so an artist doesn't need to sell as many records to be considered successful. A gold record is for 35,000 copies and it's twice that for platinum. So even being solo, Luc still ended up with less money than the boys from Mellow Metal did.
That said, Luc is definitely doing well for himself at the moment. Their funds were in the negative when I loaded the lot (they had a $7000 loan on via Monique's computer) but I motherloded them up to fix that. Cheaty, yes but it makes sense to me that a Rock God might have quite a bit of money, so I'm not going to consider it true cheating. ;) I now just have to decide how often he's going to get payouts like this.