Round 31: November 2034 (Spring)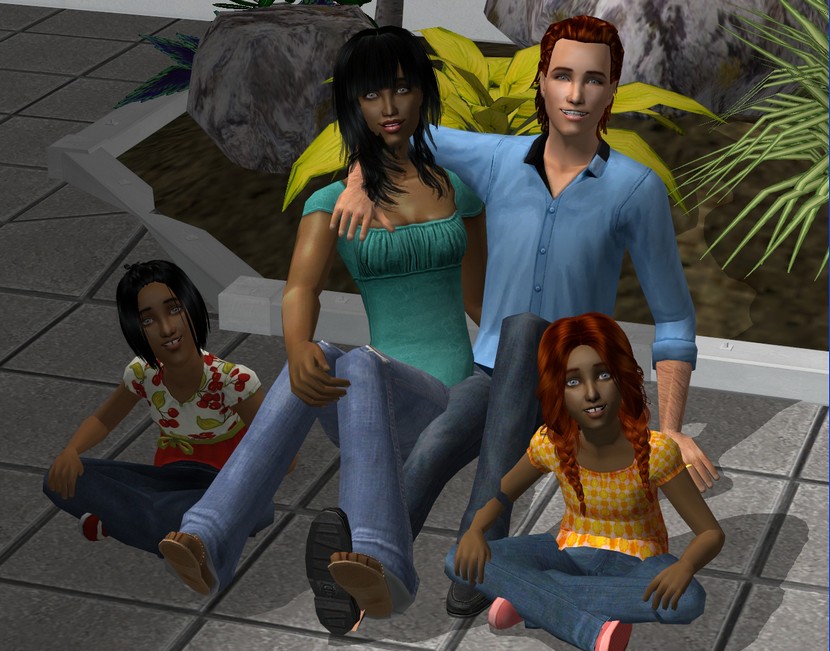 Narrated by Olivia Nihill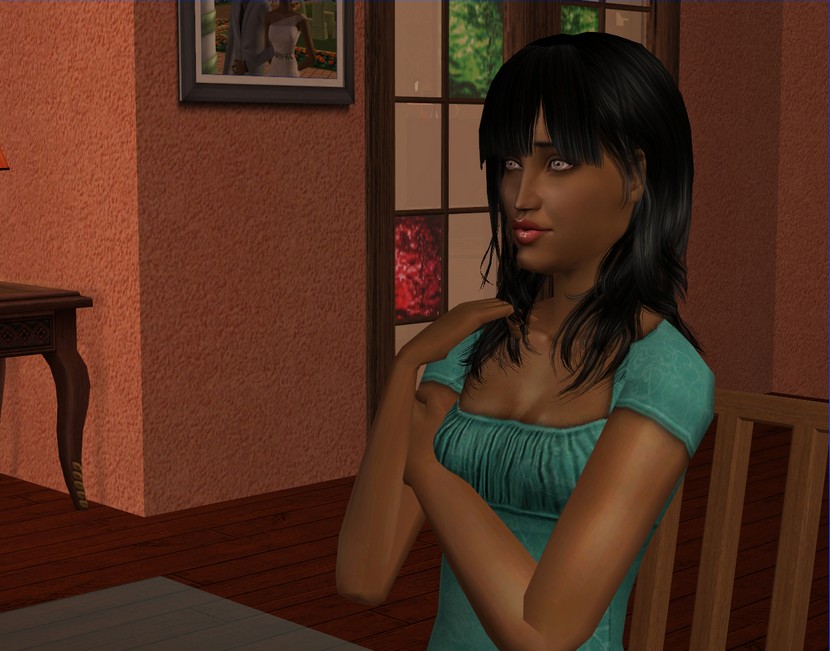 When
Mum
died, she left me some commercial property that she owned - a gym, to be exact. I have approximately zero interest in owning a gym but held onto it for a while anyway. I didn't want to make any decisions while I was still grieving.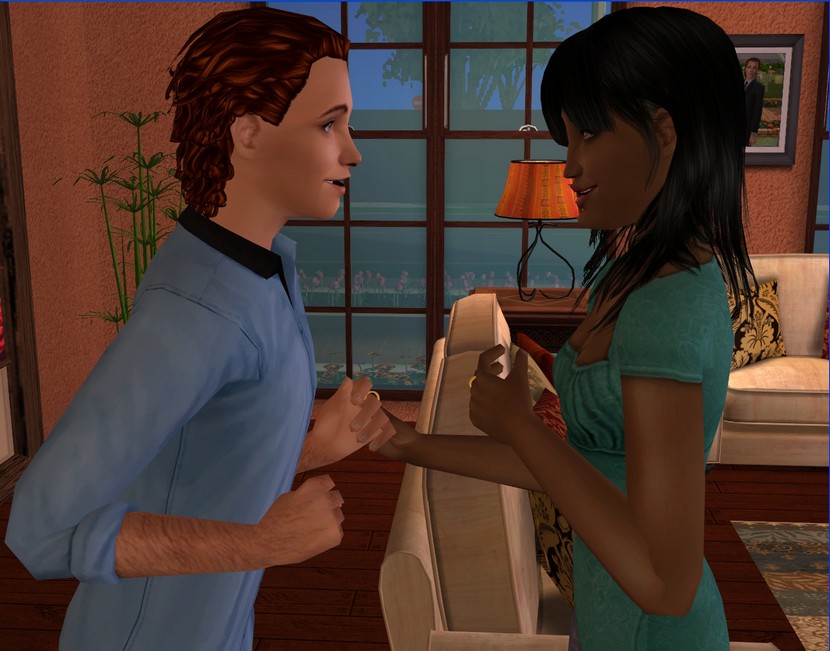 It wasn't earlier this year that Steve and I finally talked about what we wanted to do with it. Once we did, it didn't take us long to decide we both wanted to sell it.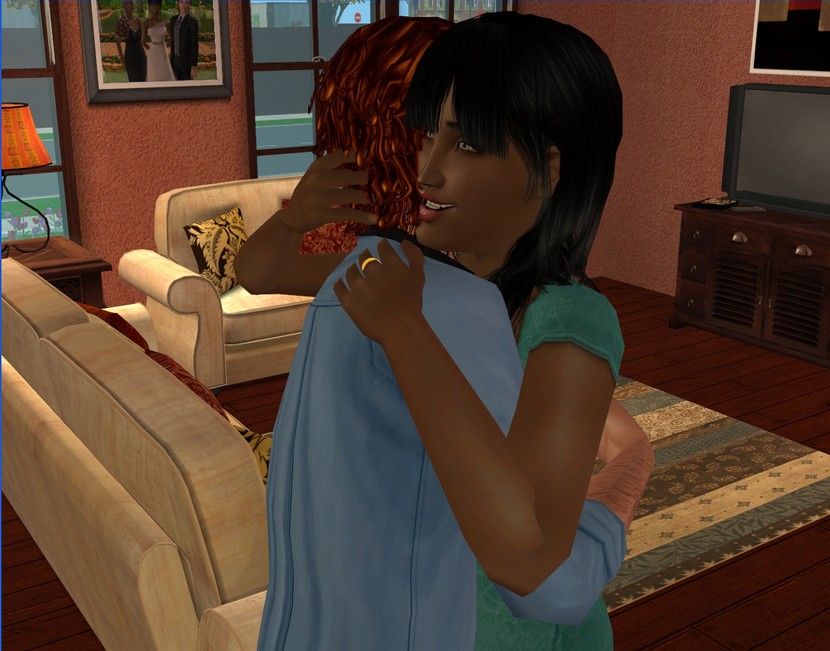 Steve and I have never been rich but since selling the gym, we have more money than we really know what to do with. We're used to being frugal and it feels strange but kind of wonderful to have all this extra cash.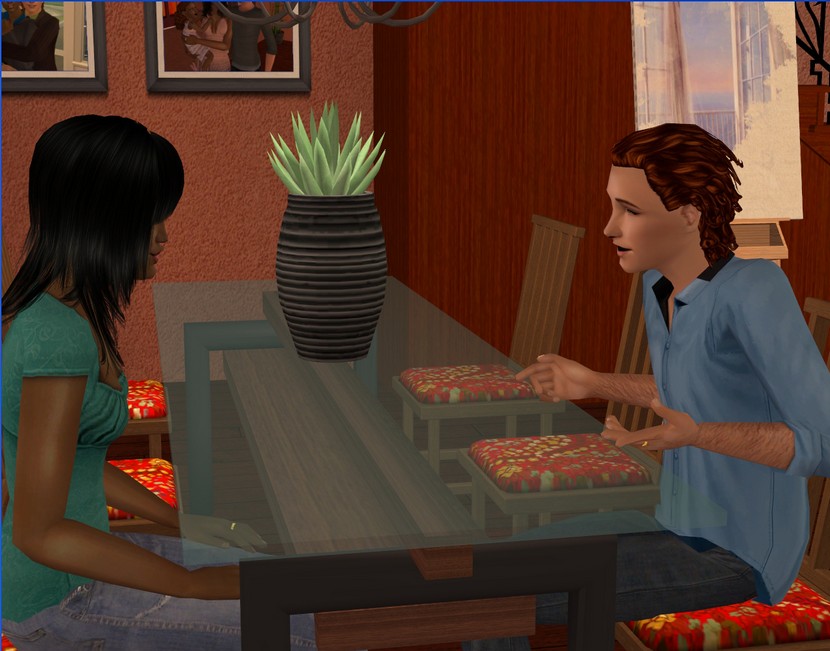 Steve can be somewhat miserly (he would say "careful"), so he wanted to save it all and put it in the bank but I managed to convince him to spend some of it instead.
We never went on a real honeymoon, apart from our single night in a hotel in Exeter. We never had the money, so we were happy with that. Now that we do though, I would love to go away somewhere.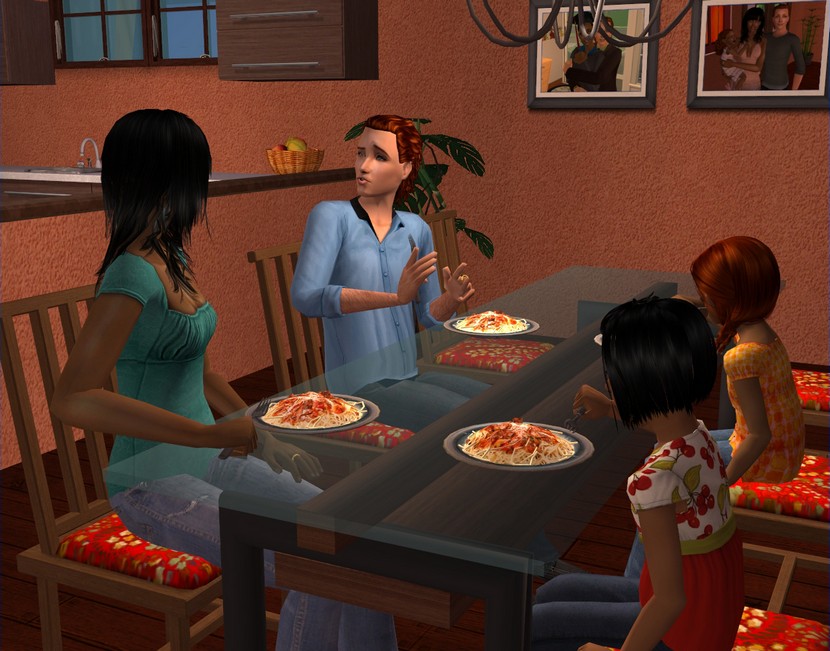 Steve was going to take a little convincing though. He was worried about taking time off work, spending on a "frivolity" like a vacation...you name it.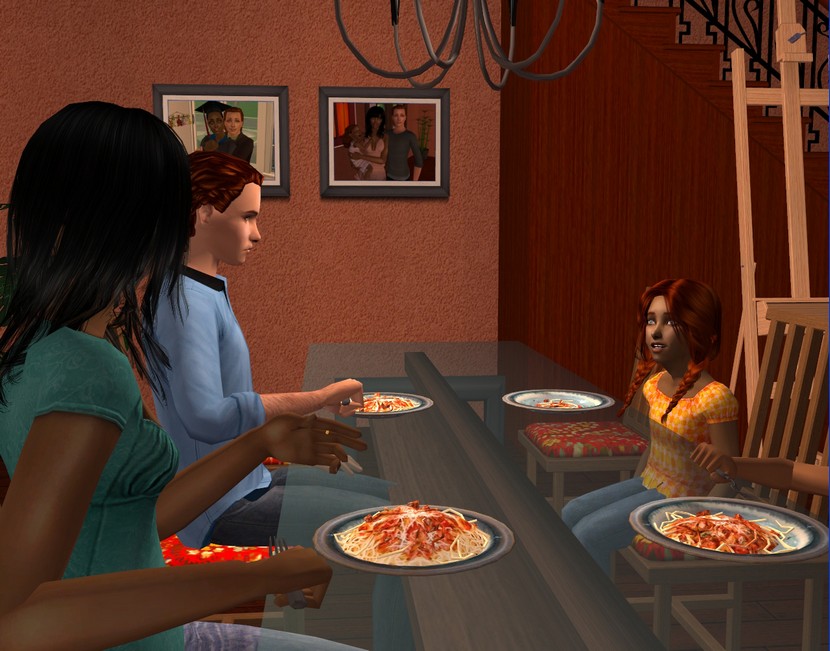 Once Ramona heard the word "holiday" though, her eyes lit up and she started talking about all the places we could go and the things we could do.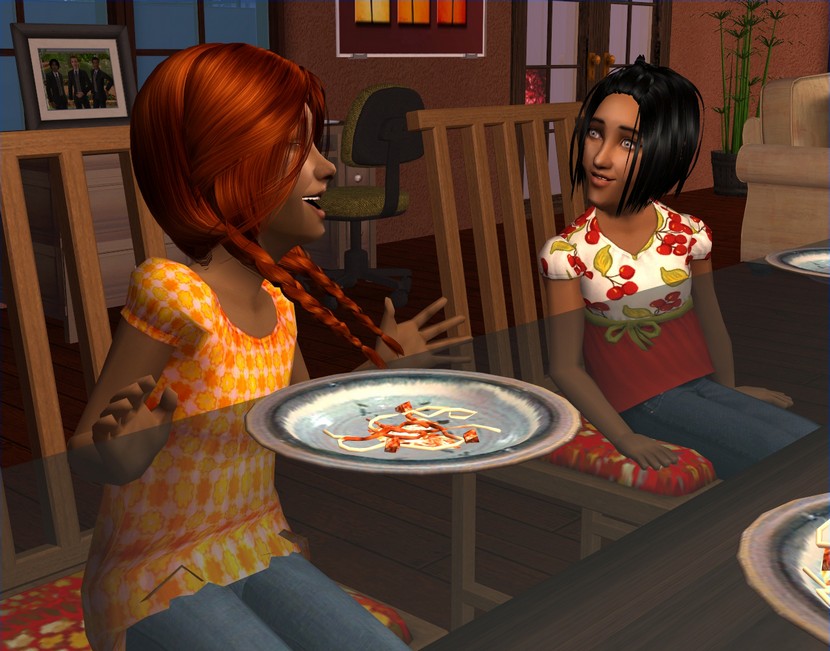 Jacinta thinks just about everything her big sister says is amazing and enthusiasm is contagious, so of course, she was soon on board with the idea as well.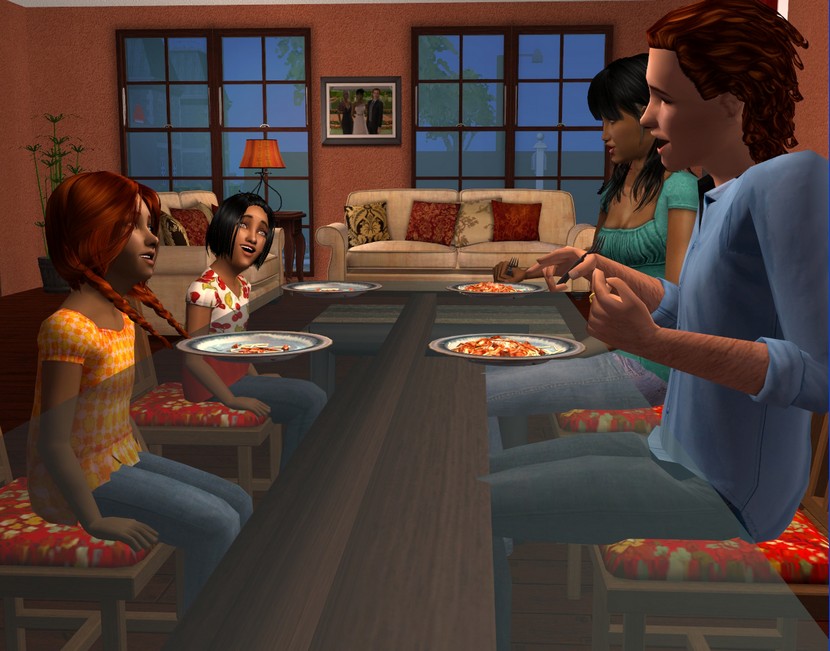 They were both so excited and that completely wore down Steve's resistance and we were on our way.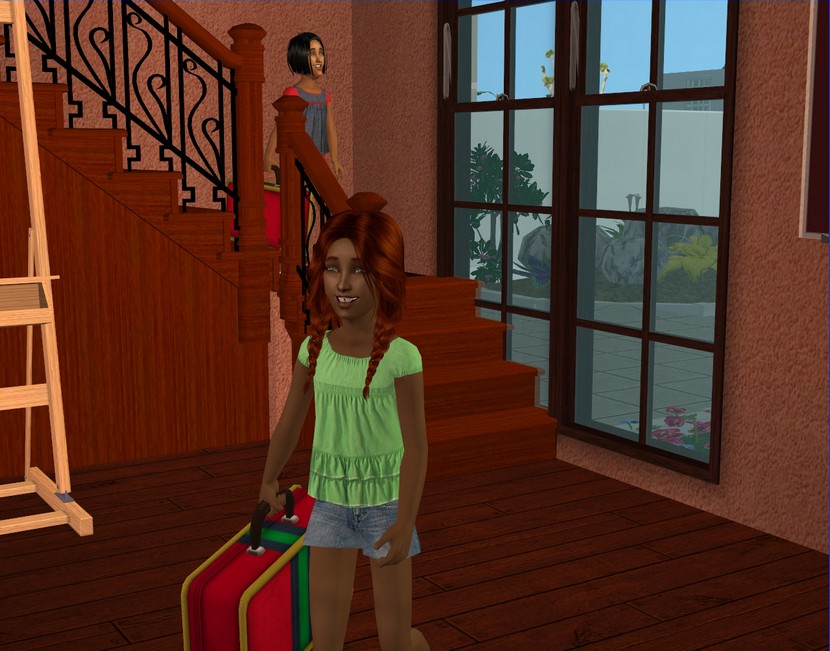 The girls were thrilled even just with the suitcases we bought them. I couldn't wait to see how much they loved the beach.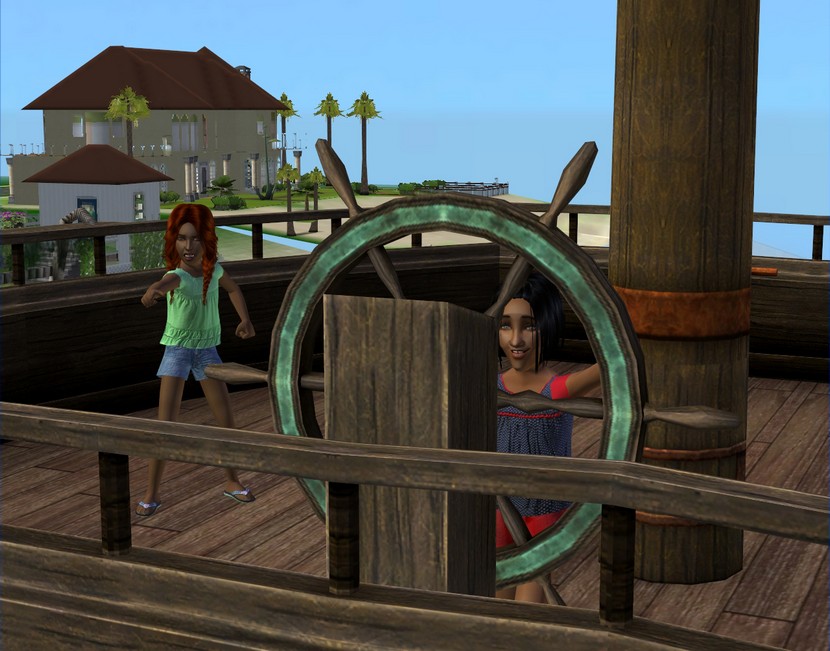 It was a really great vacation. One of the beaches we visited had an old pirate ship for kids to play on.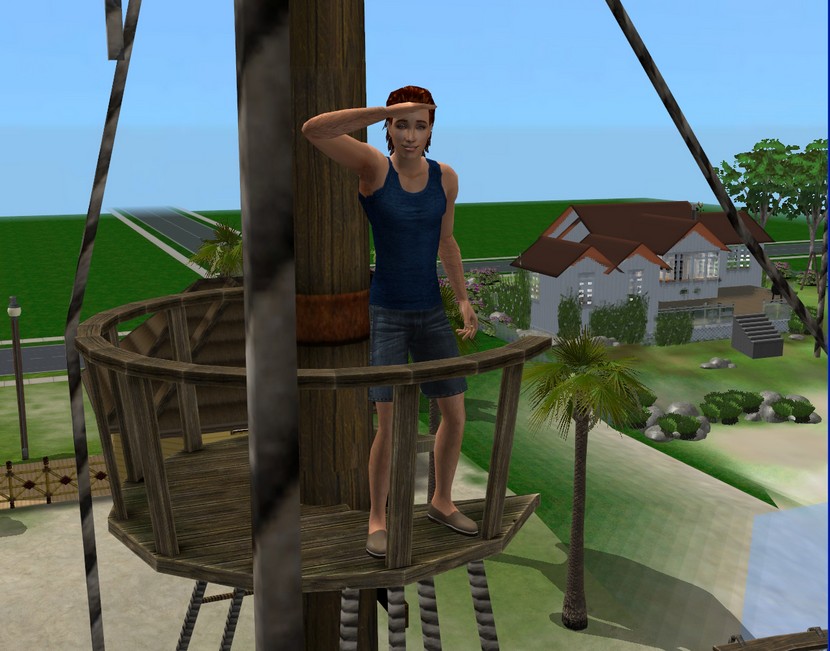 Well, and grown-ups too!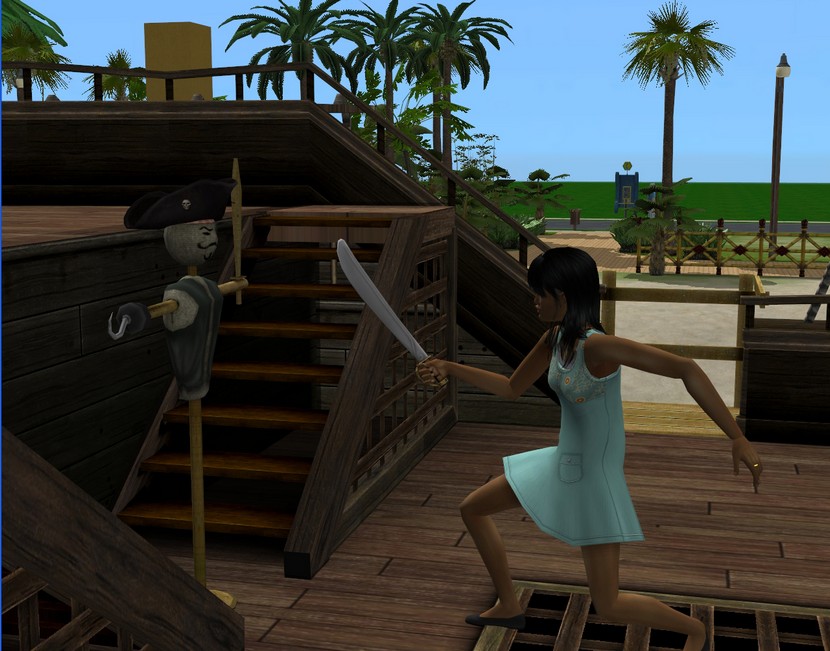 What can I say? It was a good way to get out some frustrations!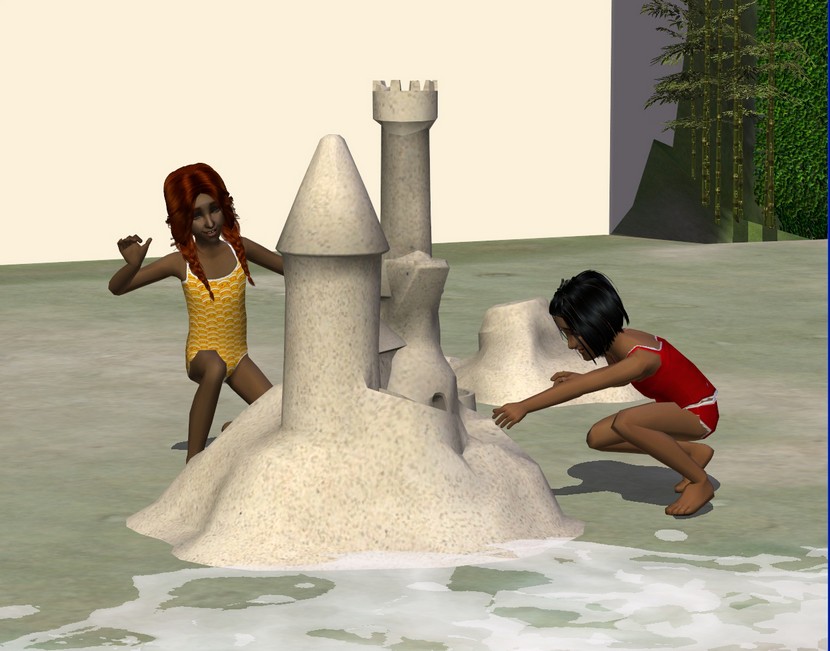 Our hotel was right on the beach and by the time we left, the girls had elaborate sandcastles going all up and down the shoreline.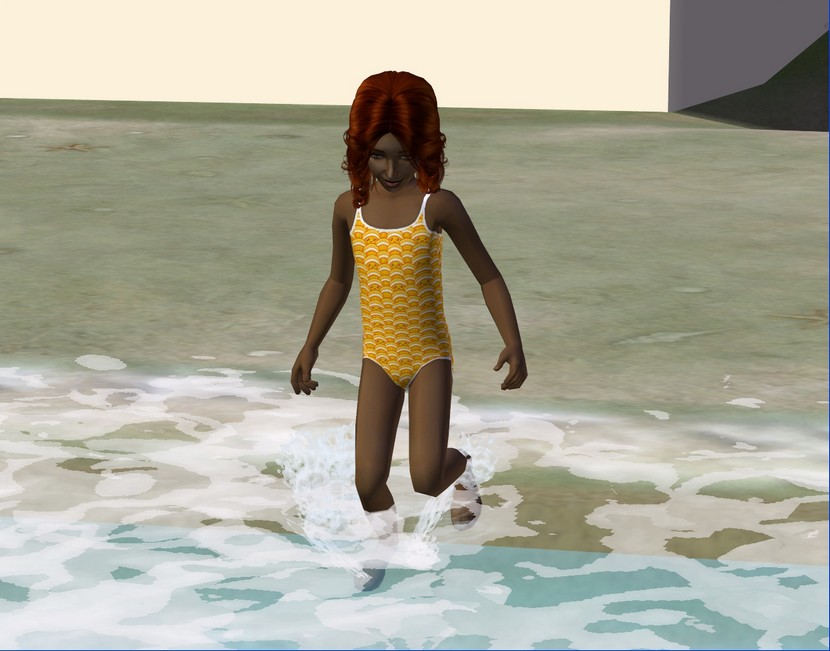 We have a pool at home and Ramona can swim quite well but she was still a little nervous about her first dip in the ocean.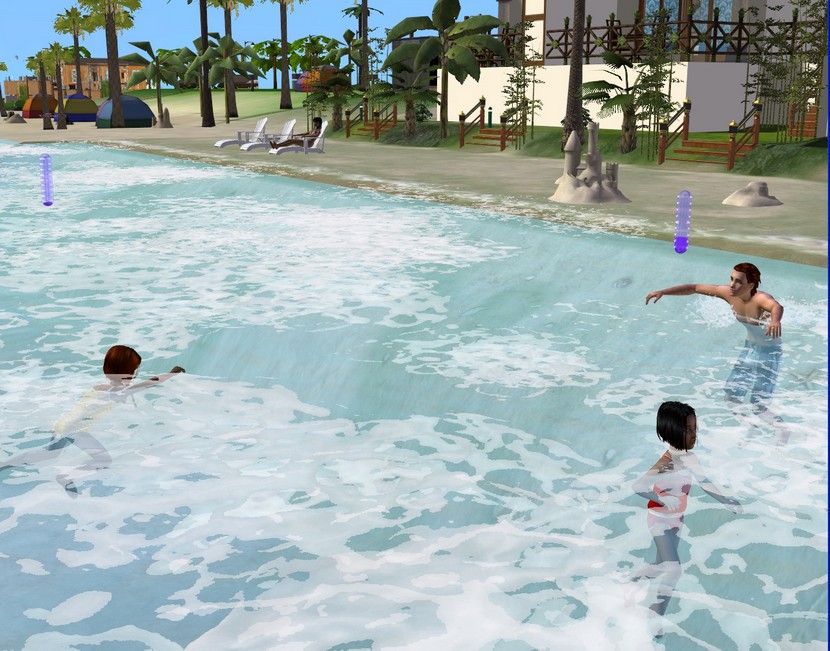 She soon got over that and had so much fun in the water with her daddy and Jacinta.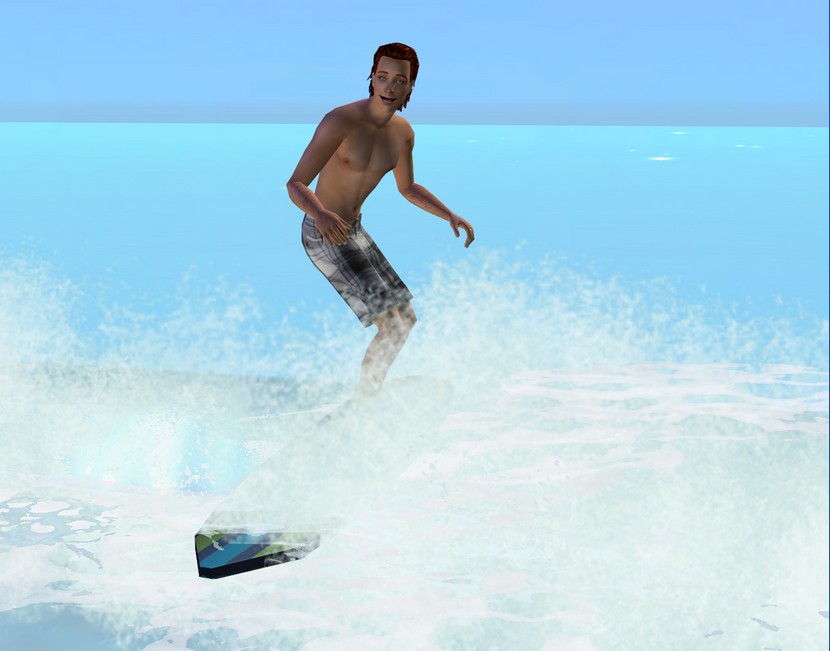 Ramona watched Steve surfing and decided she wanted to learn. I think we'll be waiting a little while for that.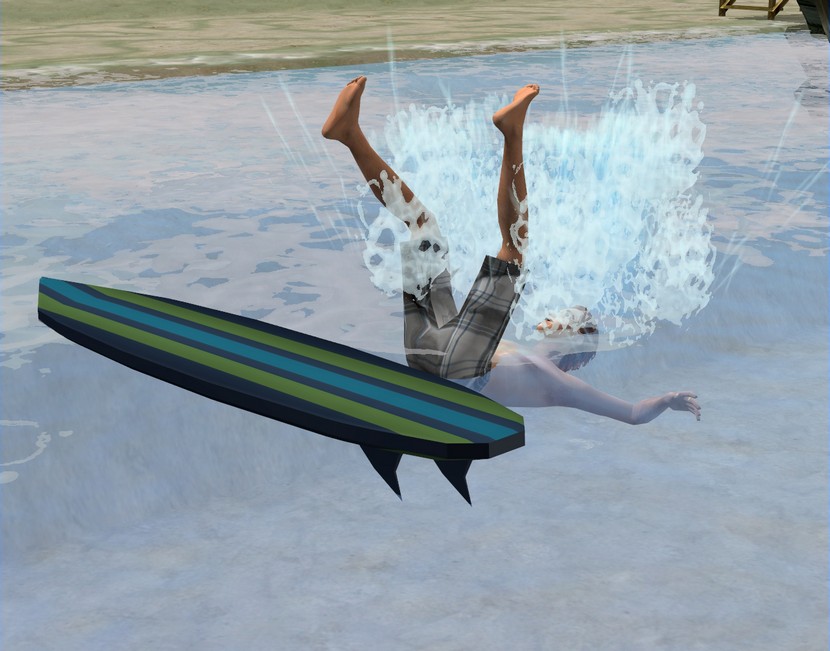 Steve fell off a lot and he's been surfing before, so I didn't fancy Ramona's chances.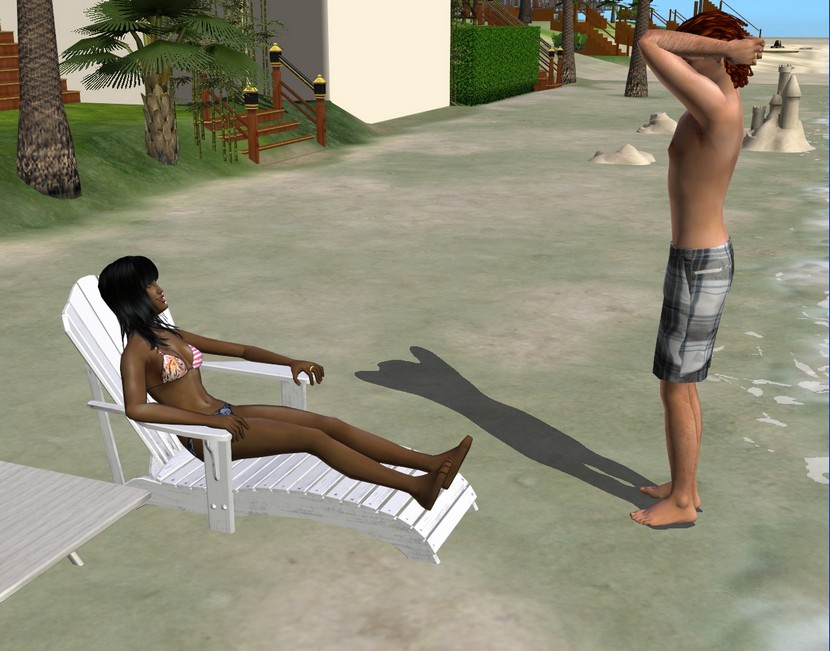 I really enjoyed the chance to get away but I was getting tired pretty easily. Despite Steve's efforts to coax me into the water, by the afternoon, all I could do was laze around in a deck chair, just watching.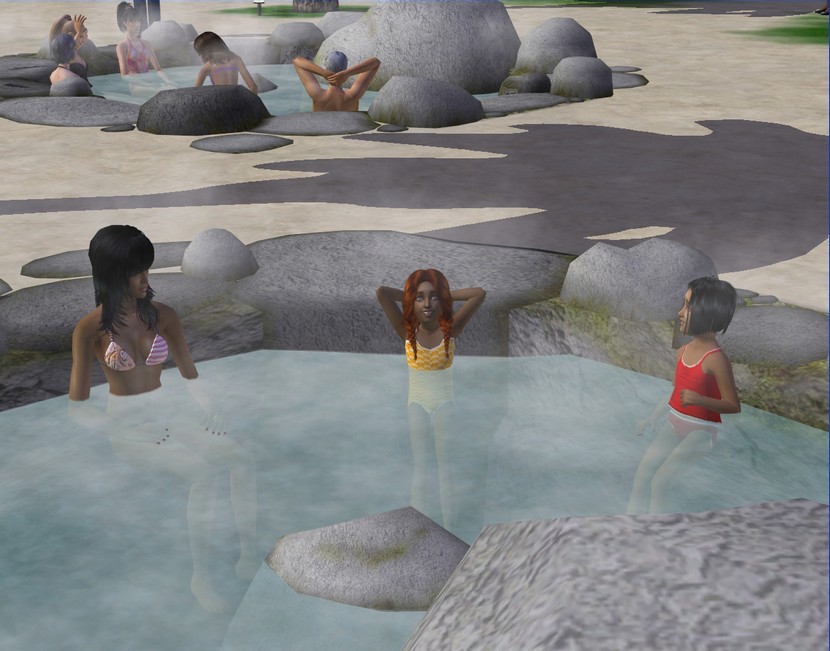 Luckily, there was plenty of stuff to do that didn't involve much moving at all.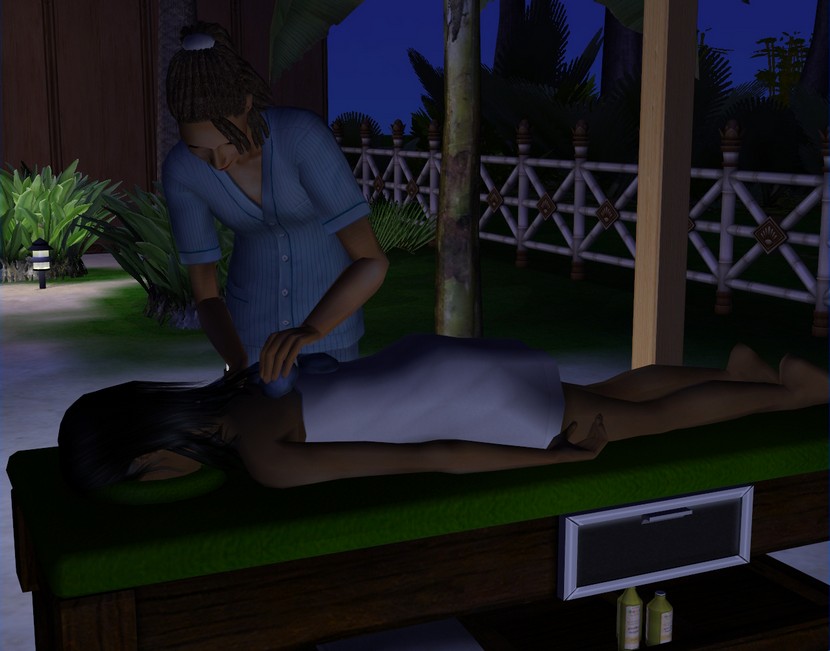 I had the most amazing massage one night while Steve stayed at the hotel putting Ramona and Jacinta to sleep.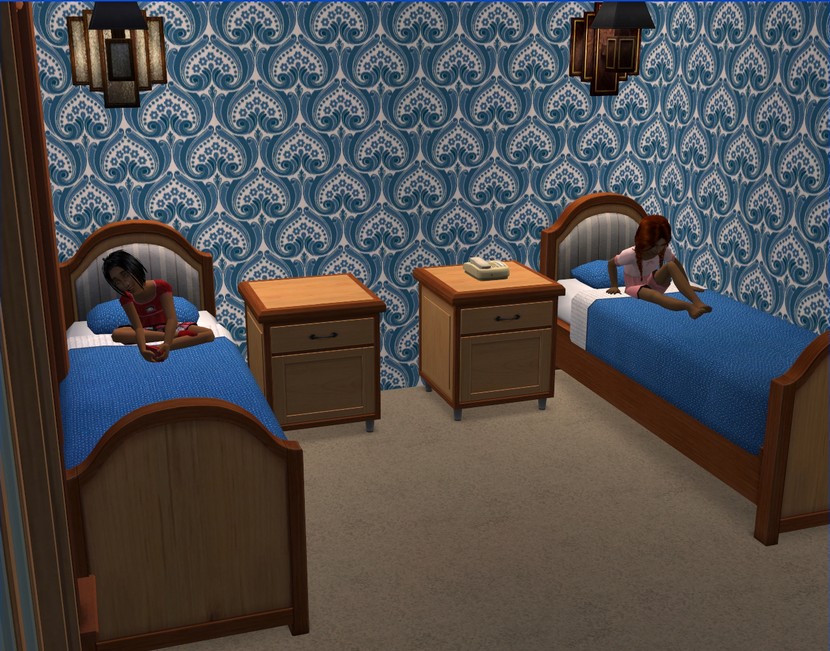 The hotel didn't have any rooms with enough beds for all four of us, so the girls got their own room right next to ours.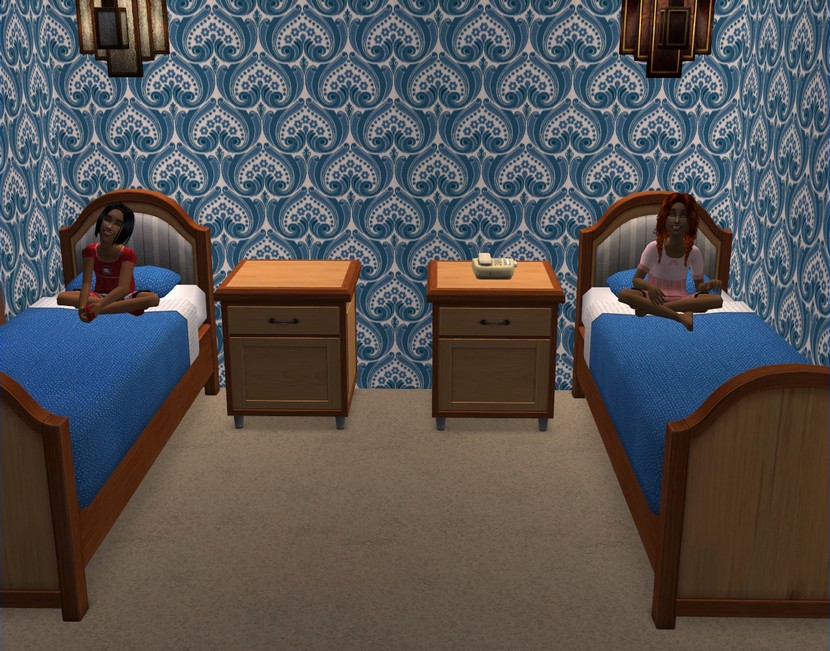 I could hear them giggling long after they were supposed to be asleep, so I guess they enjoyed themselves!
It was nice for Steve and I to be able to unwind by ourselves, while still knowing the kids were right there. As tired as I was, it was still a really wonderful trip.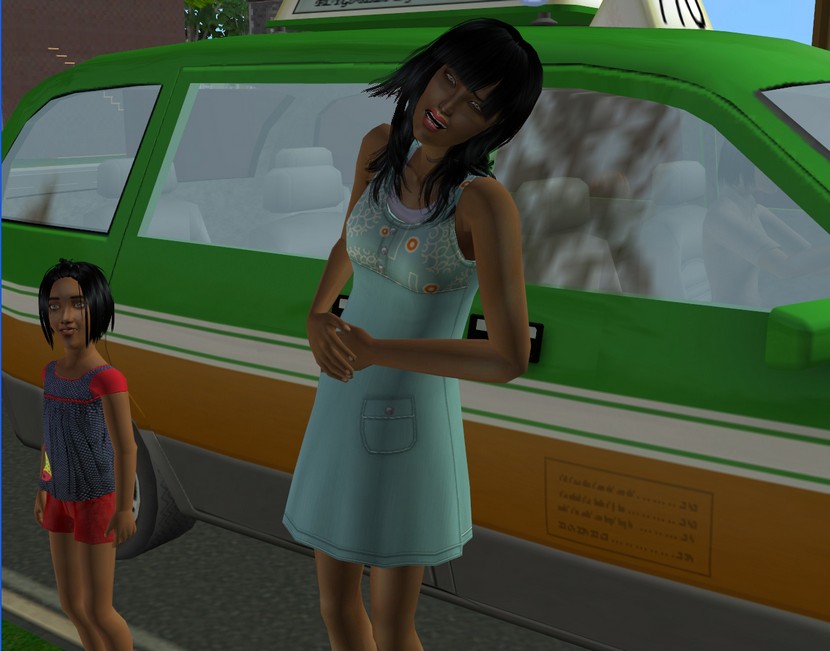 Literally as soon as I got out of the shuttle when we arrived home, I felt sick. A wave of nausea hit me and I realised why I might have been so tired on our vacation.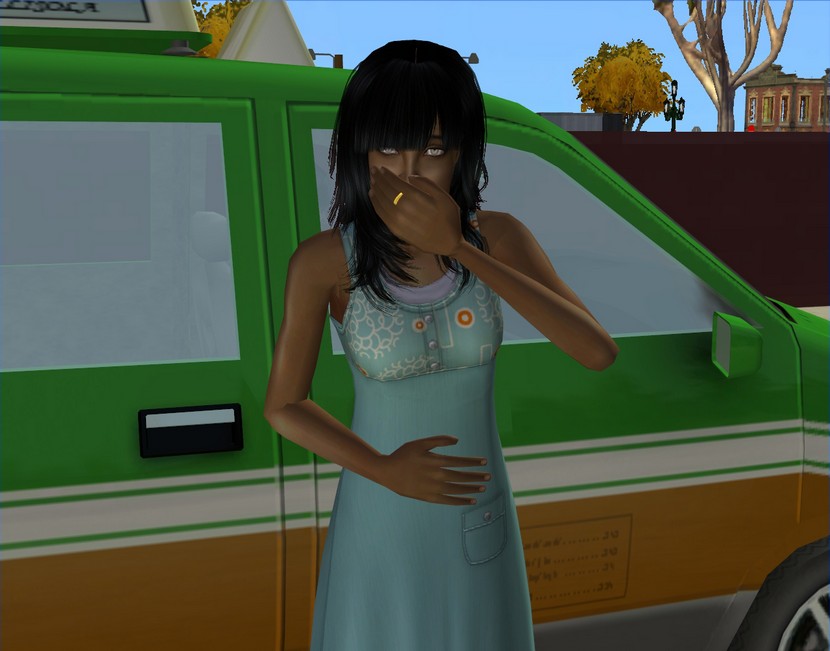 I never really considered that I could get pregnant accidentally. It took us a couple of years before we conceived Jacinta and it's not like I've become any younger or more fertile since then.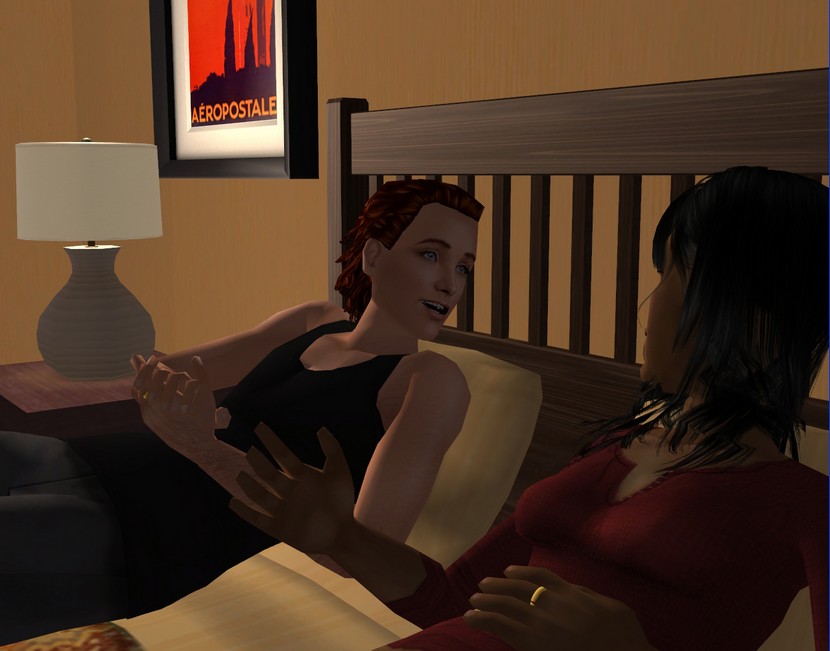 Steve was definitely surprised when I told him my suspicions. He'd actually love a big family though, so I could tell he was getting excited too.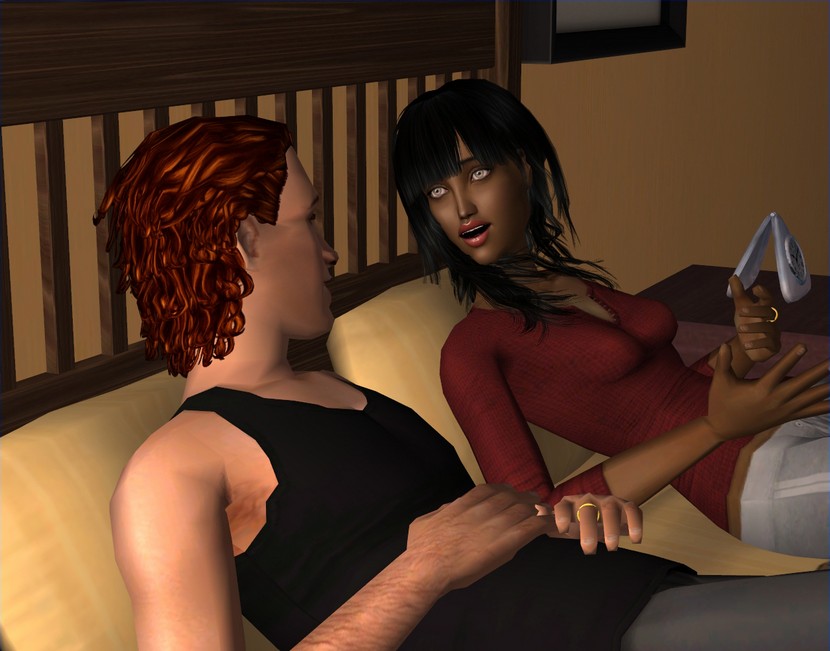 I didn't want him to get his hopes up, so I told him to just relax and wait and see what the doctor said.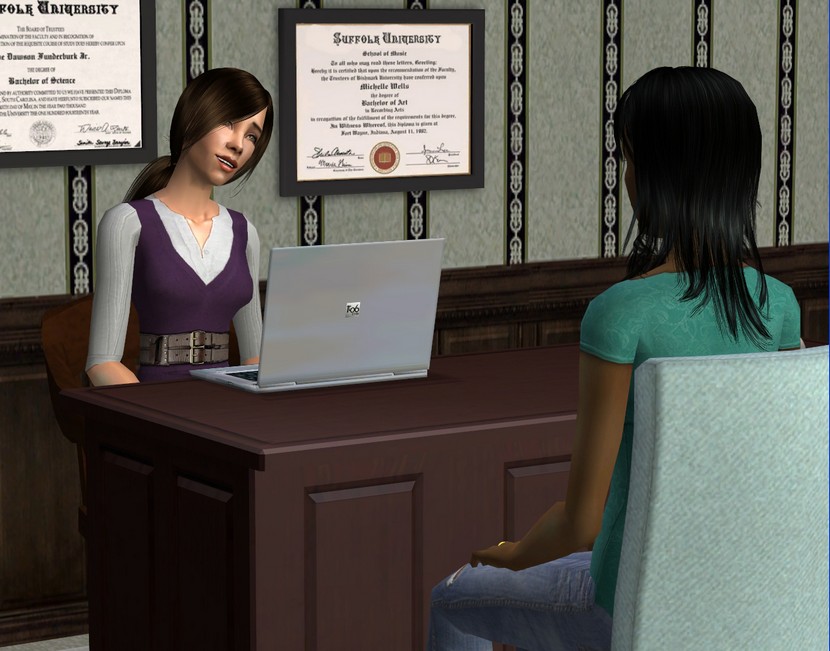 But I went to see
Dr. Clarke
and she confirmed it - I am definitely pregnant!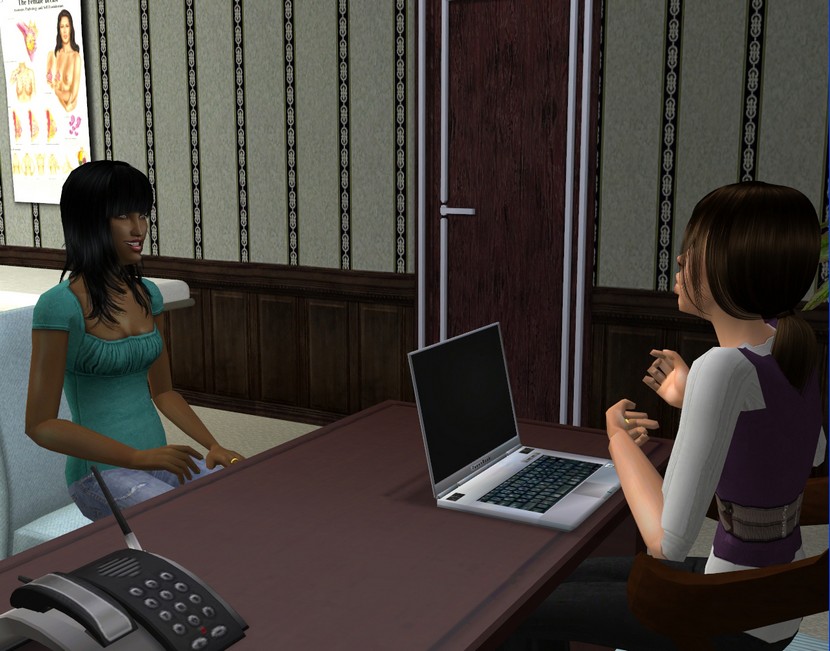 I'm due in August next year, so it's still early days. We're going to keep it quiet for a while.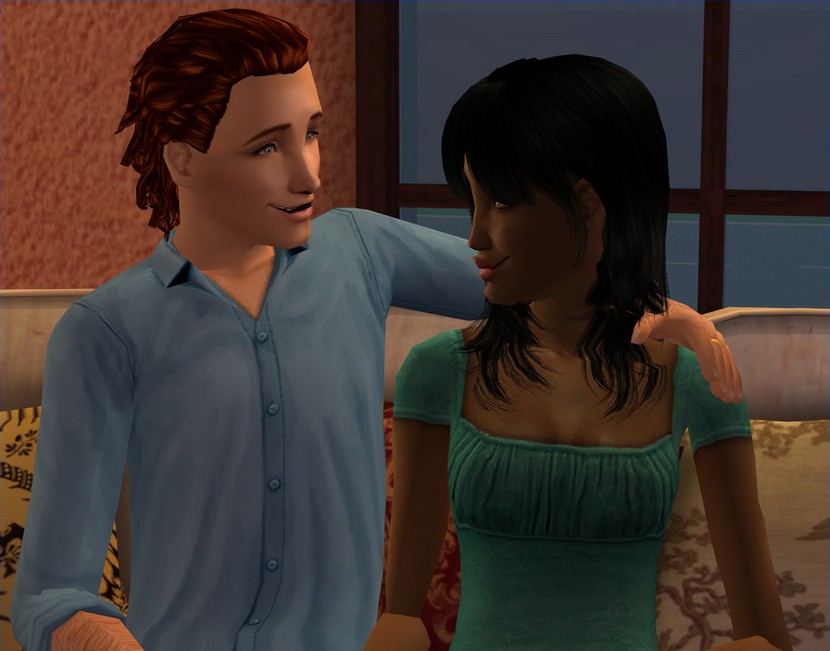 It's surprising but very happy news.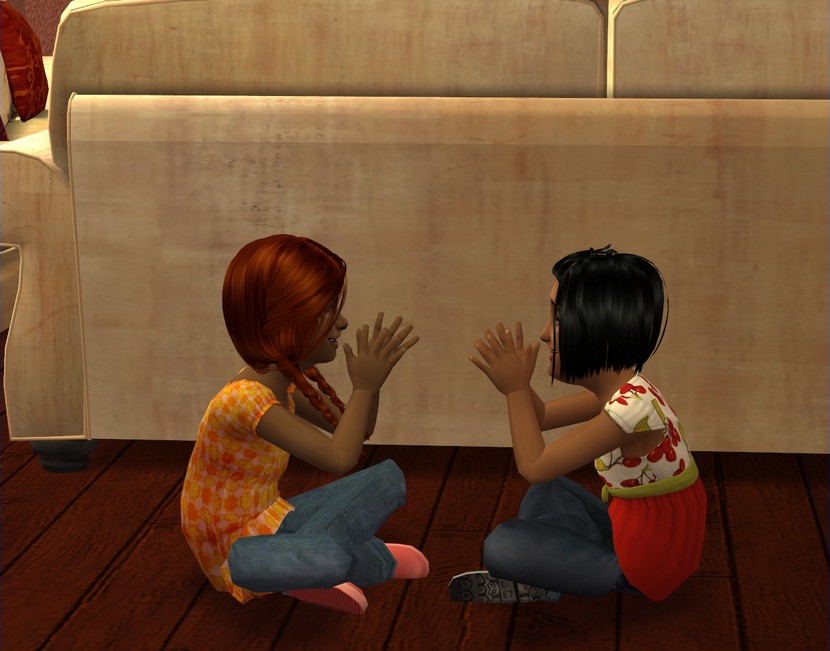 I wonder how the girls will take it, when we tell them. I do think they could be great big sisters to this new baby.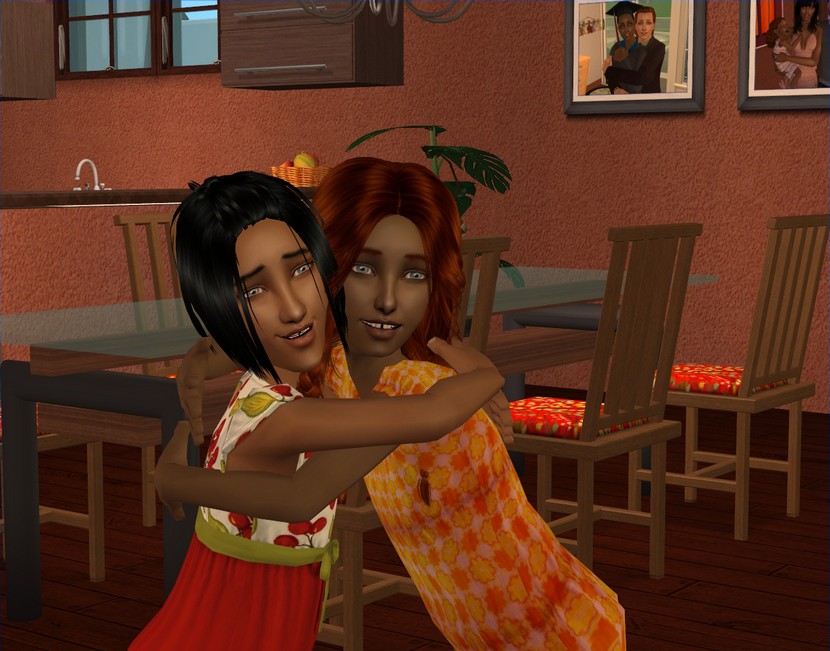 They're so close though, so I hope they'll be able to accept another sibling. It would be so sweet if they were as close to the new baby as they are to each other.
Spam:
Just a few pics of Ramona and Jacinta that didn't fit into the update!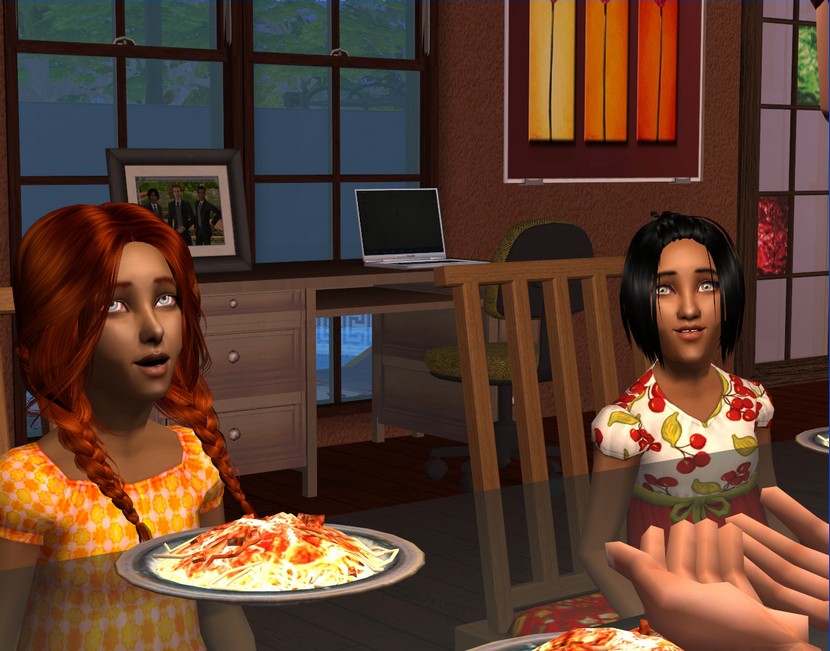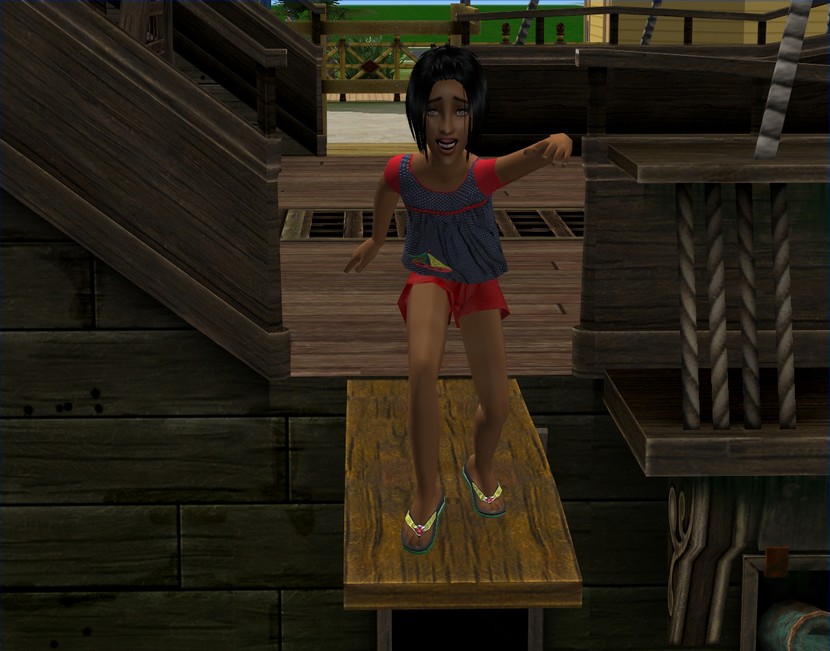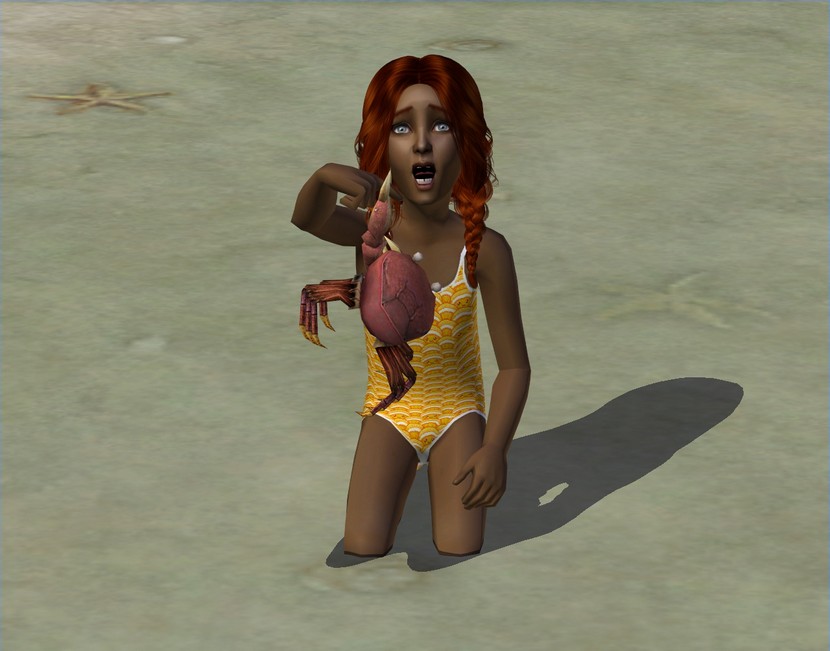 Notes:
Title is from Black Wave by the Shins.
Olivia has had the want to go on vacation since she and Steve got married. Steve, the cheap bastard, never even rolled a vacation want, which is really rare for my newlyweds! It does fit though, because according to Apple Valley's money management styles, Steve is a hoarder.

My first time using the surfing mod! I'm glad someone finally did this, though I was a tiny bit bummed to learn that kids can't surf. I've known kids as young as 9 or 10 doing surfing lessons, so it would have been a fun little addition.

And yes, finally we get to the Oops Preggy! ROS. Olivia actually got pregnant last round but seeing I'd already rolled the ROS, I just froze her pregnancy until now. So the poor woman has been in the first trimester for two years now. She's been throwing up just about every time she's shown up as a visitor in anyone's house. She must hate me, lol!