Round 30
:
May 2032 (Autumn)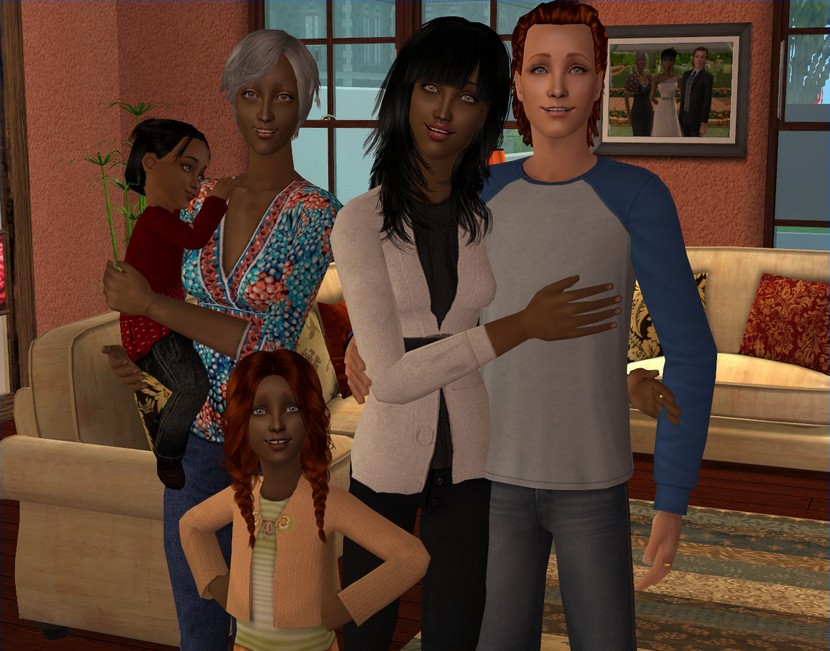 Narrated by Steve Nihill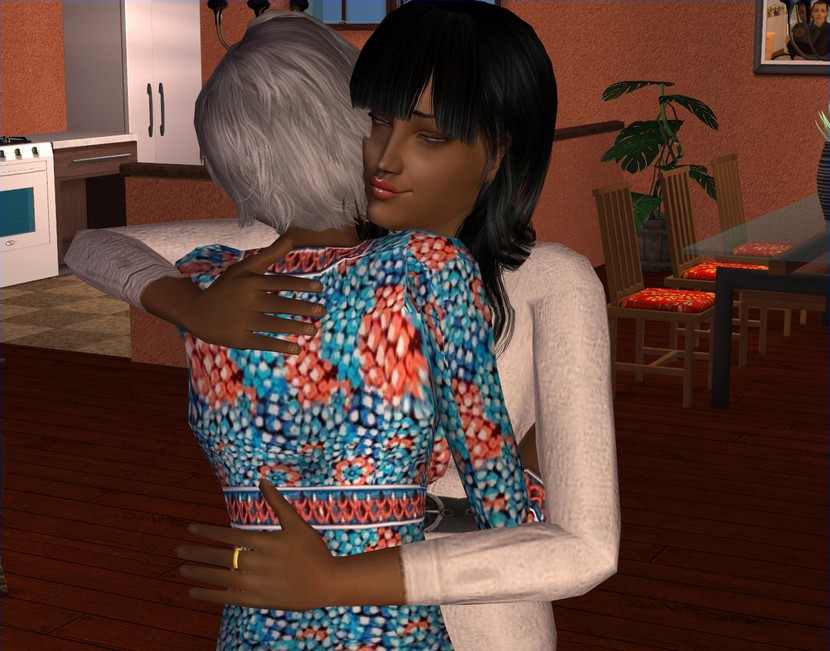 When Caterina's husband
Julian
died
at the beginning of this year
, Olivia asked her if she'd like to move in with us.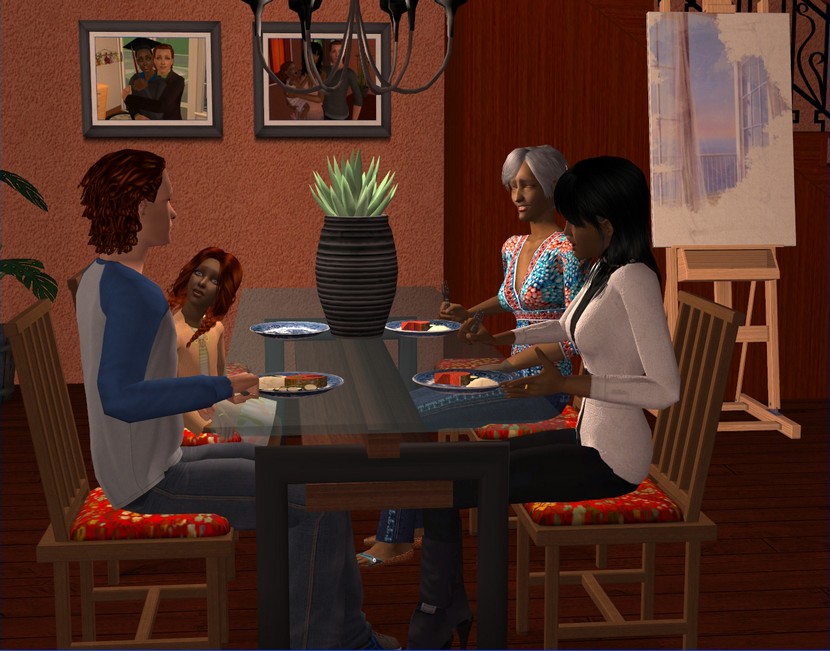 I was a bit apprehensive about living with my mother-in-law but it was important to Olivia. I get along well with Caterina, so I didn't really have much cause for concern. You just never know how things will change once you're under the same roof.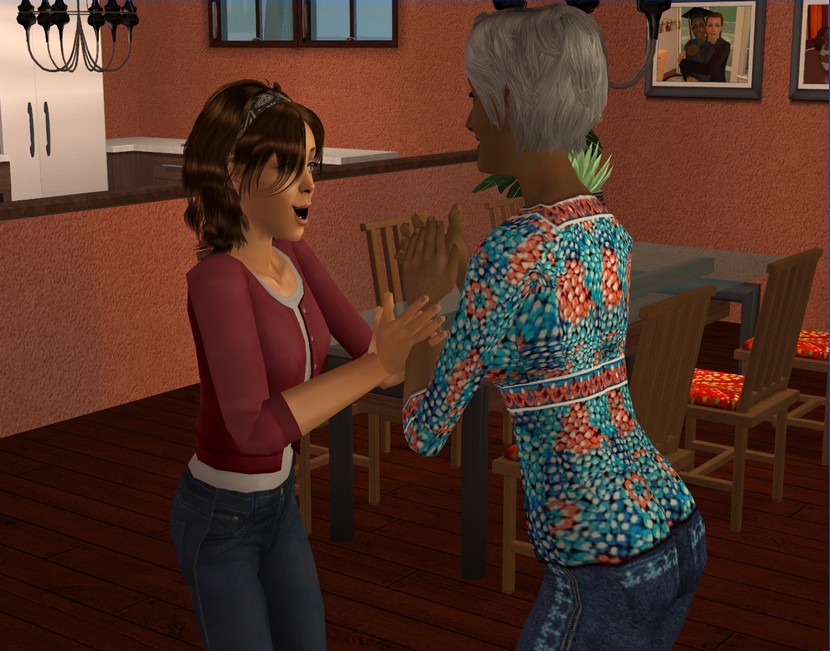 Caterina didn't move in right away, mainly to make things easier for Adelaide. Caterina came to see her almost like another grandchild and she didn't want to upset her so soon after she'd lost her grandfather.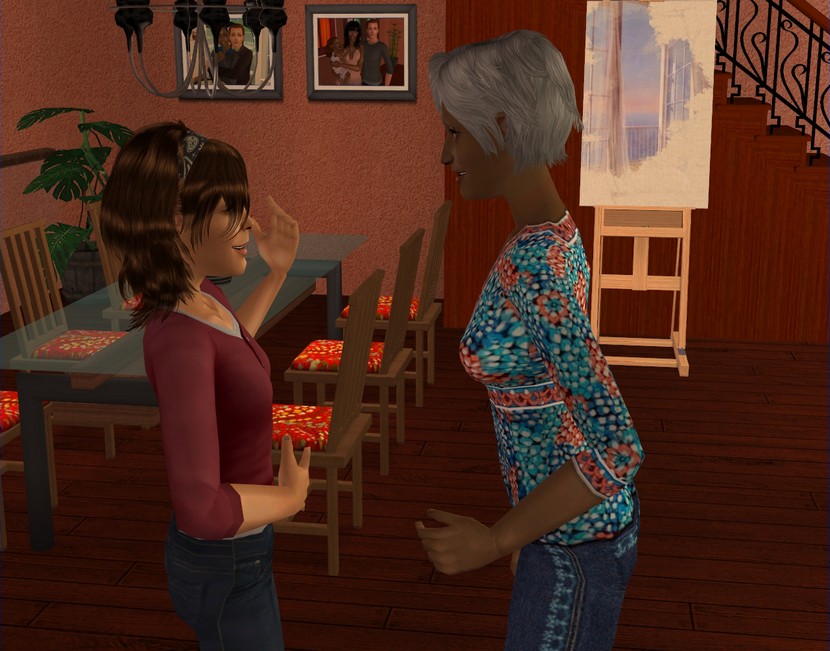 We've seen a lot of Adelaide over the last two months. She's very close to Caterina.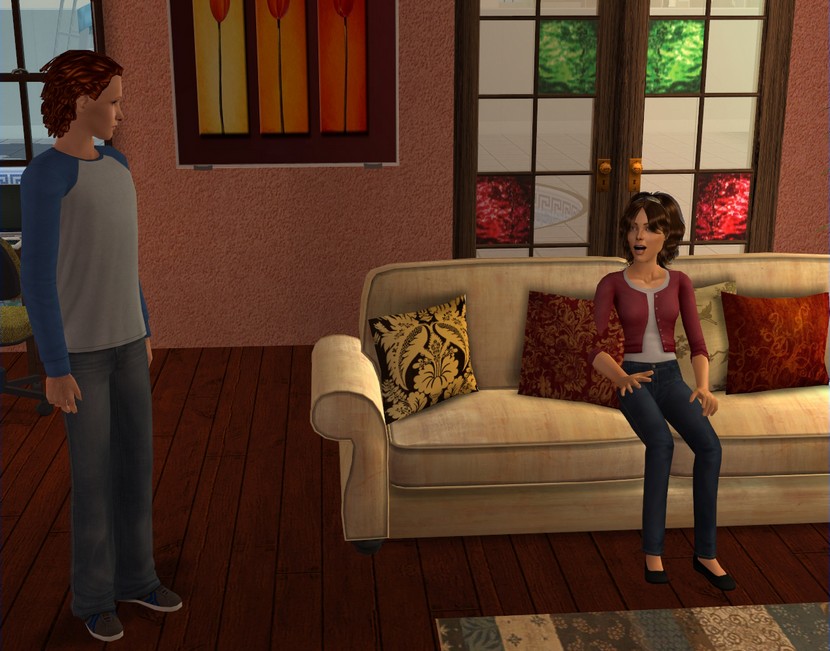 There have been times where I've thought Adelaide was maybe making herself a little too at home.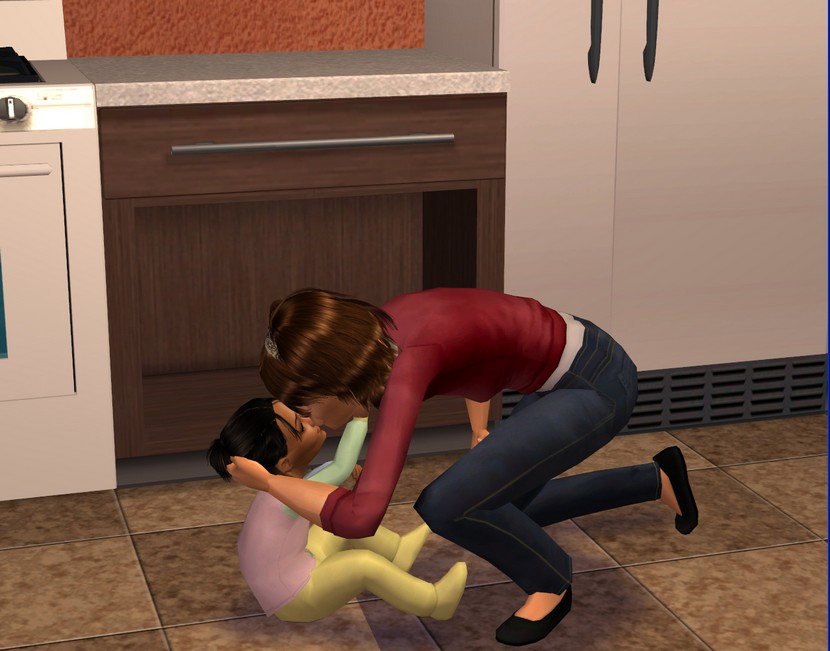 But she's very good with Jacinta, so I haven't complained about it. No one asks her to; she just takes it upon herself to get her a bottle or play with her for a while.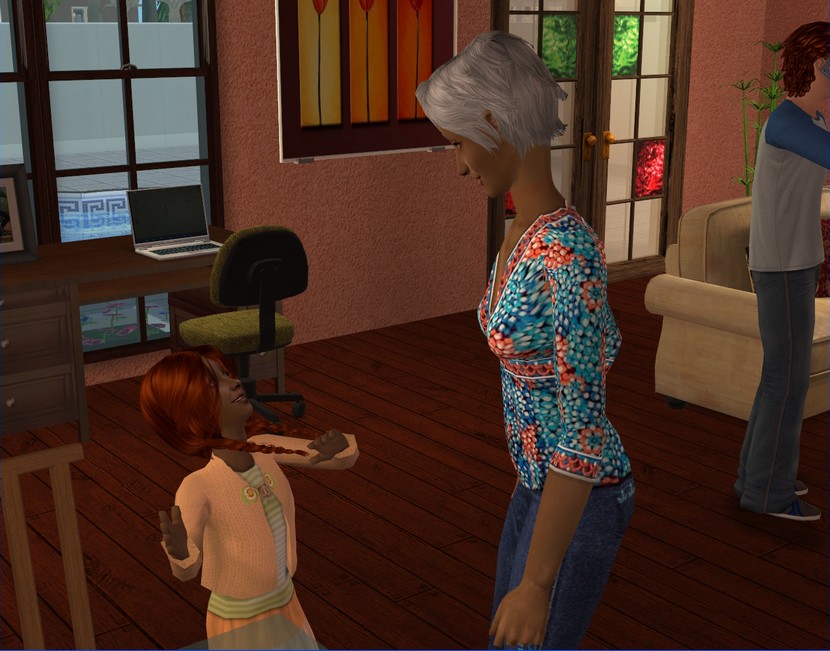 Having their grandmother around has been really nice for the girls.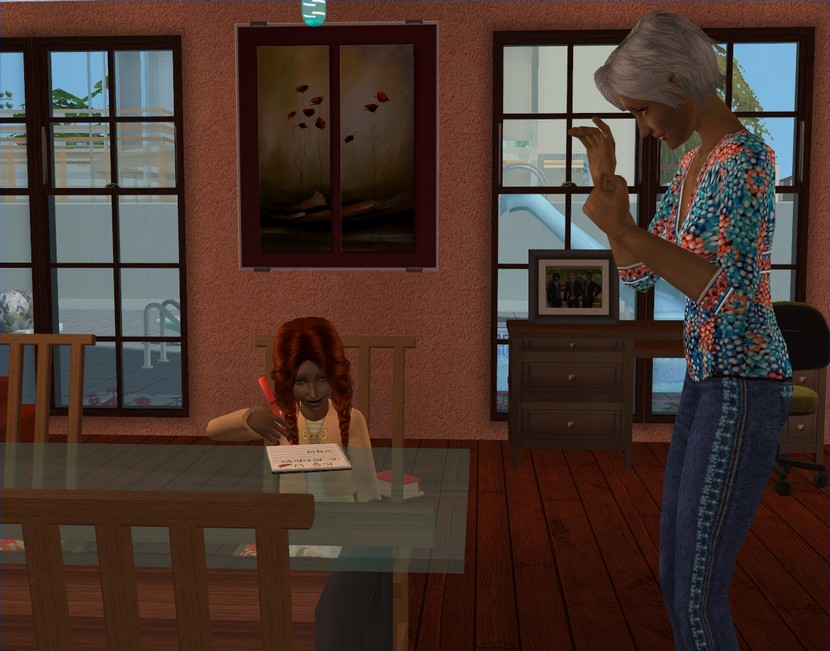 Olivia and I don't get home until 5 or 6, so Ramona has been doing her homework with her grandma.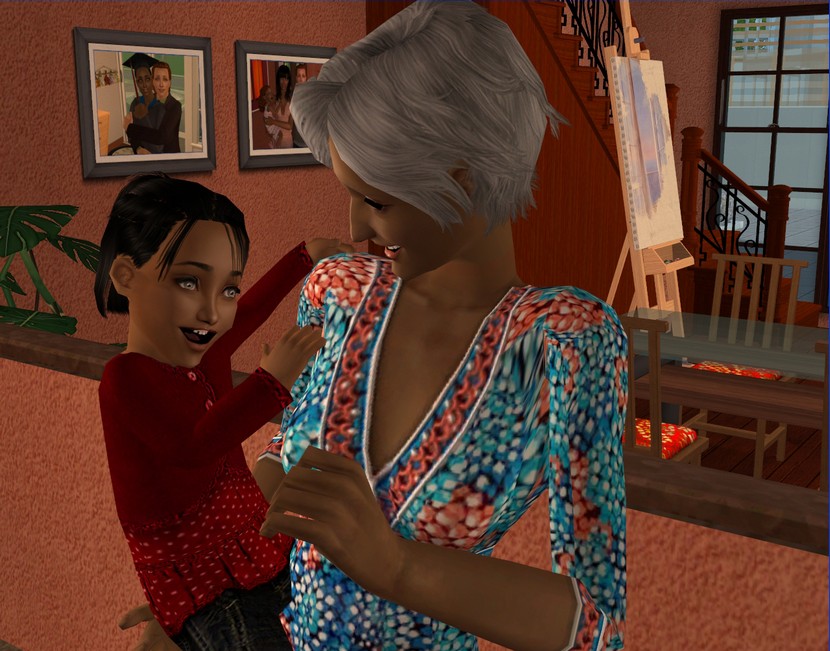 Jacinta seems to like pretty much everybody but she does seem to have formed a special bond with Caterina.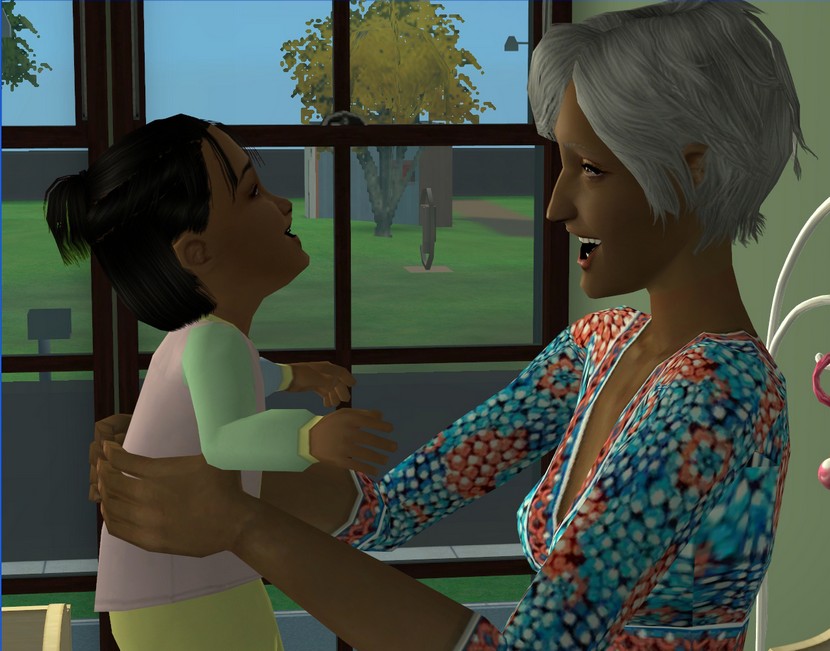 Caterina is home with Jacinta all day, so she's been her primary carer recently. I think they've both enjoyed it.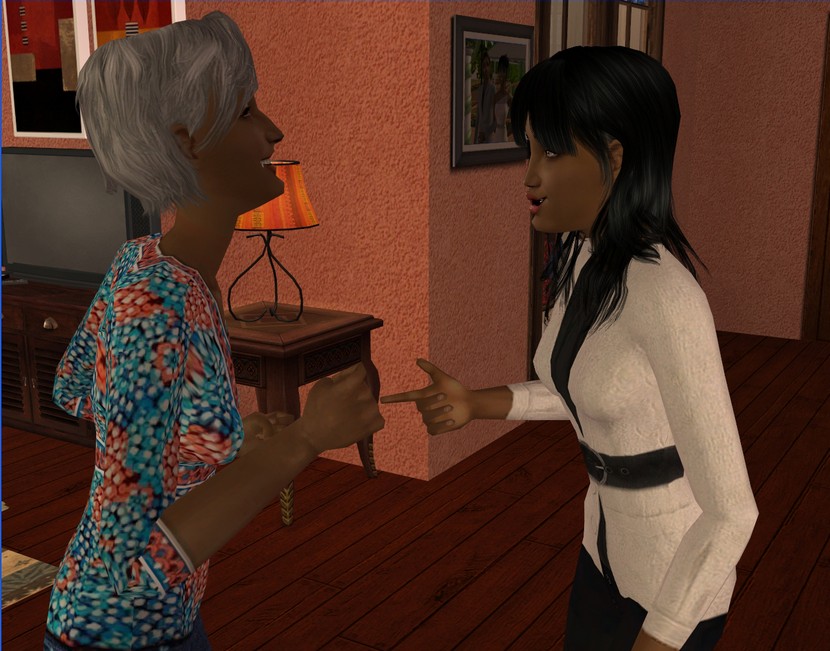 Caterina has always seemed very healthy and vibrant to me but I guess when a person reaches their late 70s, nothing is really for certain. I wasn't expecting for it to end so quickly though.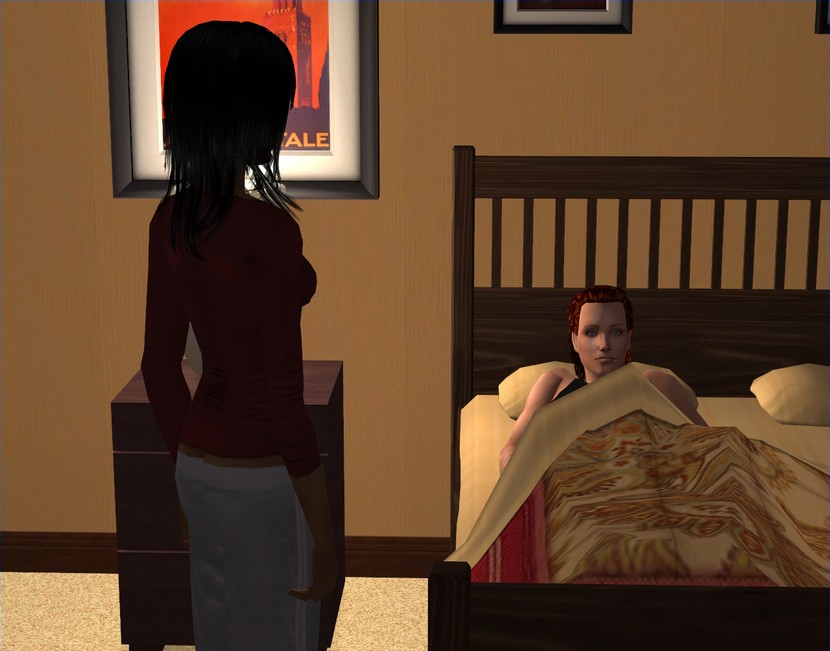 Olivia woke me up very early one morning, saying she had to take her mother to hospital and asking me to stay with the girls.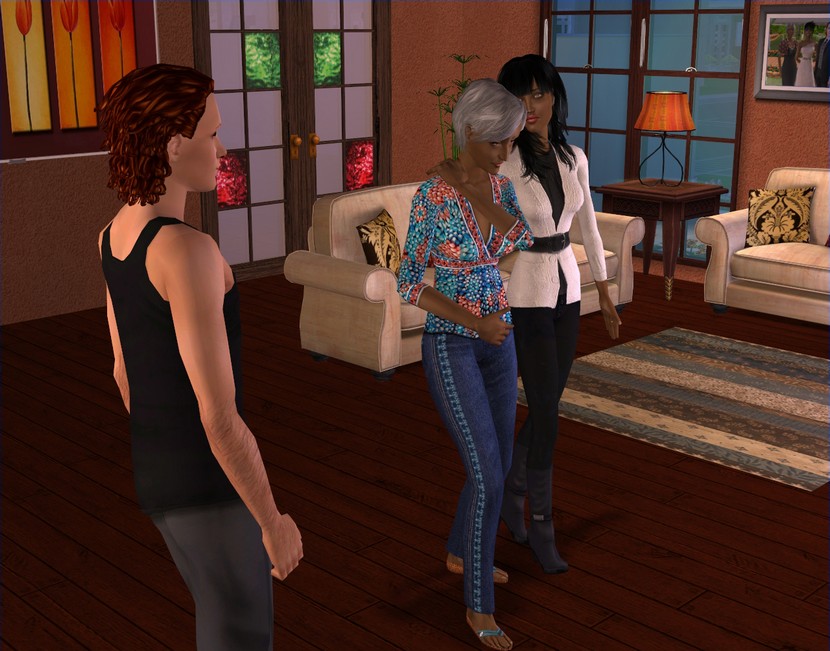 So of course, I did and got up to see Olivia and Caterina leave. Caterina was short of breath and experiencing chest pains and she didn't look well at all.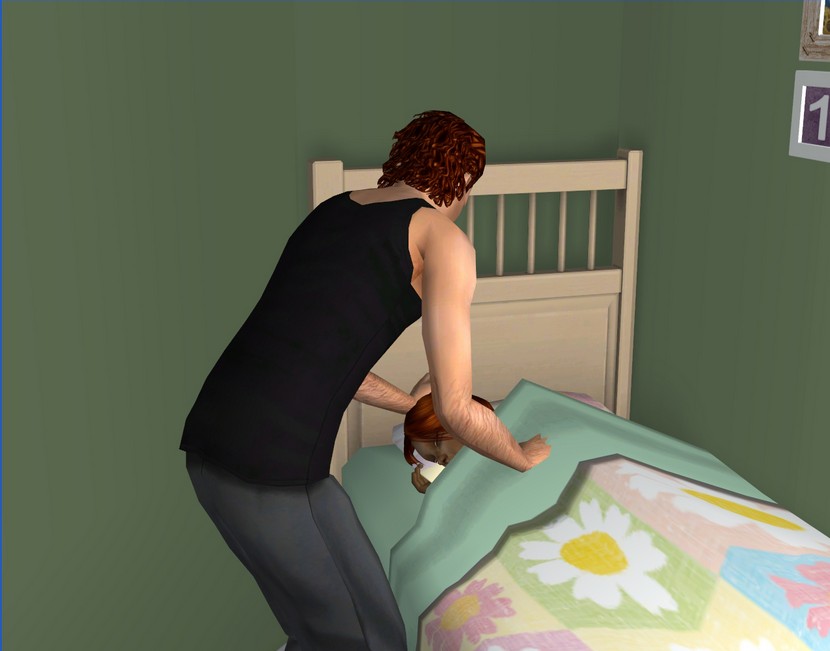 Once they'd left, I knew I wouldn't be able to sleep, so I checked on the girls. Ramona was fast asleep.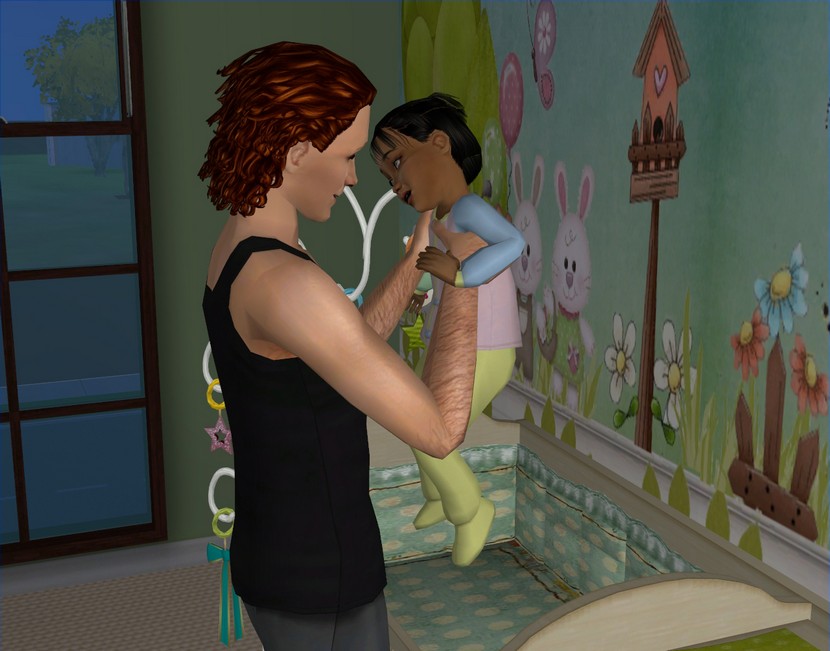 Jacinta was awake and fussing. I was almost grateful for the distraction.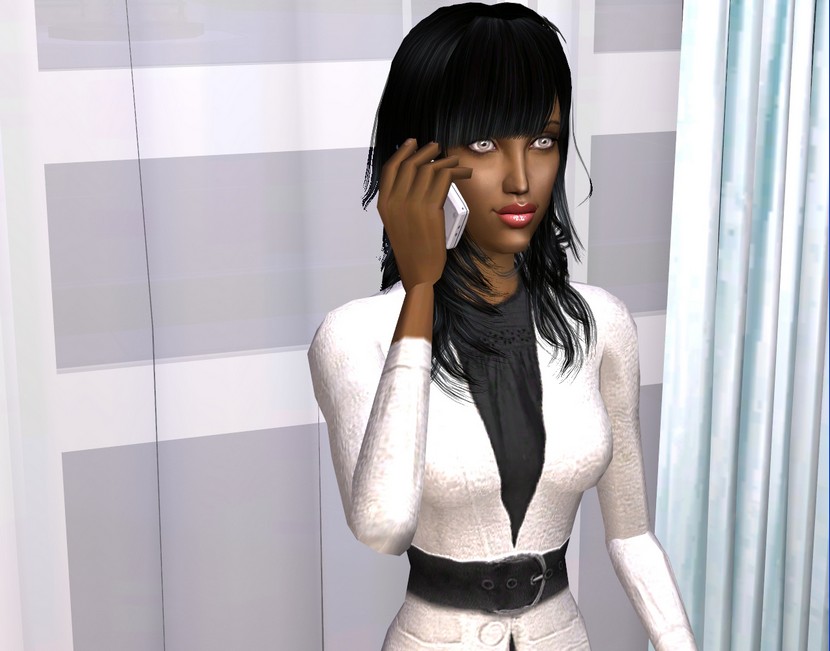 Olivia called soon after they got to the hospital and told me Caterina had suffered a heart attack. She couldn't tell me much more but said she'd call me if there was anything else to report.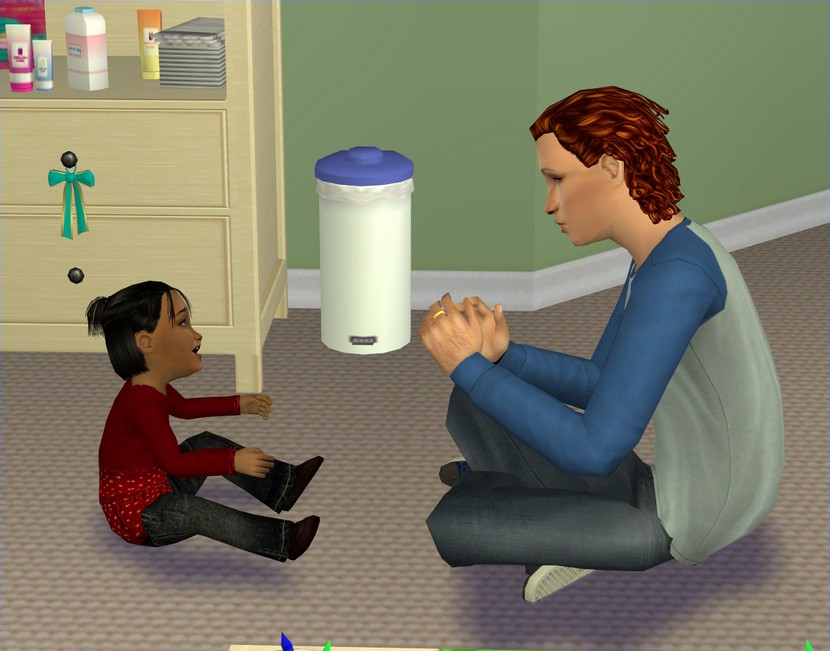 I called in sick to work, so I could stay home with Jacinta, while Ramona was at school.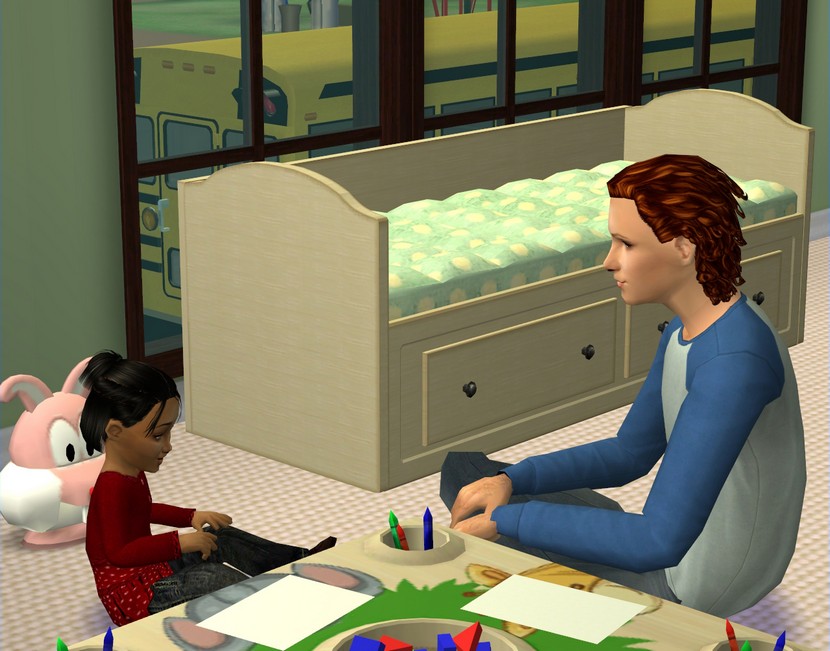 I would have liked to have been at the hospital to support Olivia but I knew I couldn't comfort Olivia and wrangle Jacinta, so I didn't have much choice.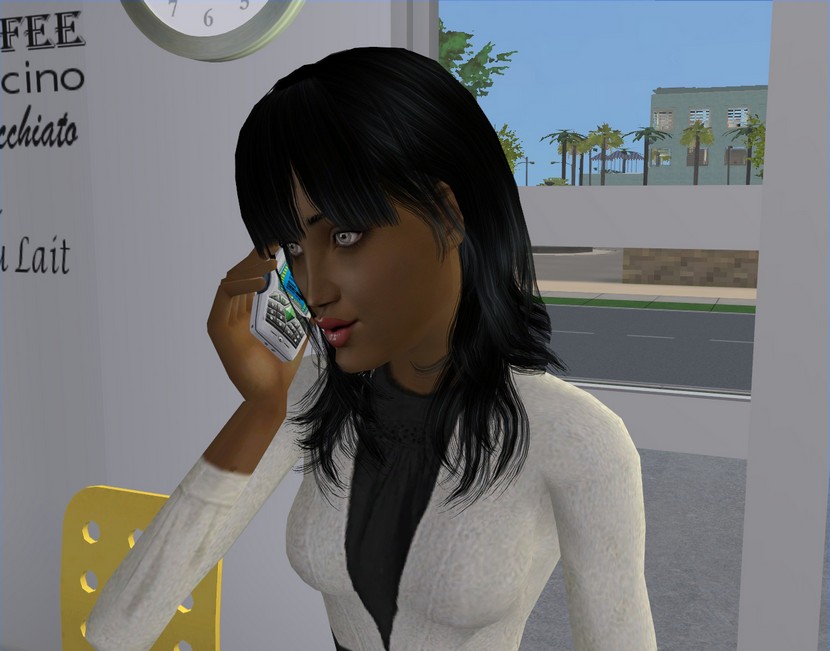 It was about lunch time when Olivia called and said her mother had died. Caterina had had a massive heart attack and there wasn't anything the doctors could do.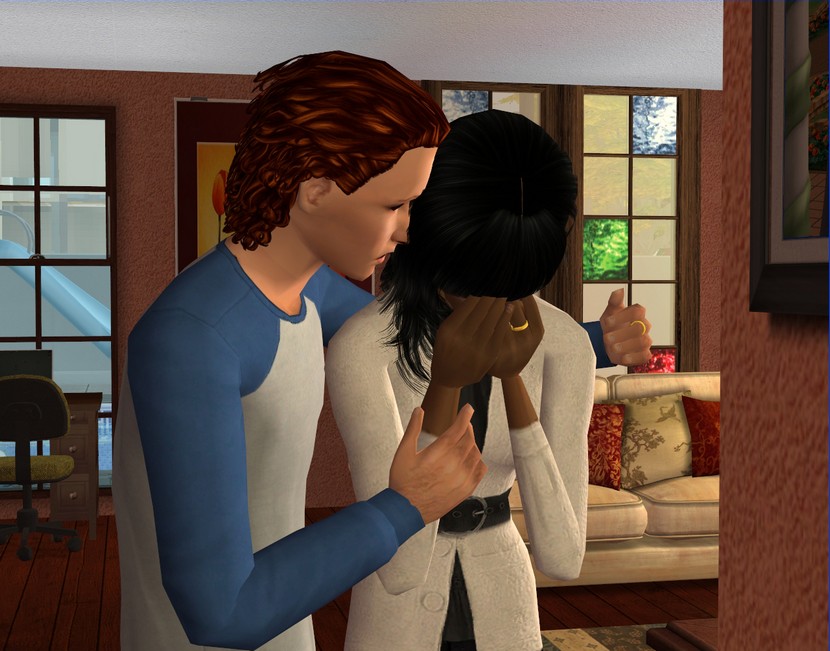 When Olivia got home, she broke down. I had a bad feeling about this from the minute Olivia woke me up but I think it was more of a shock for her.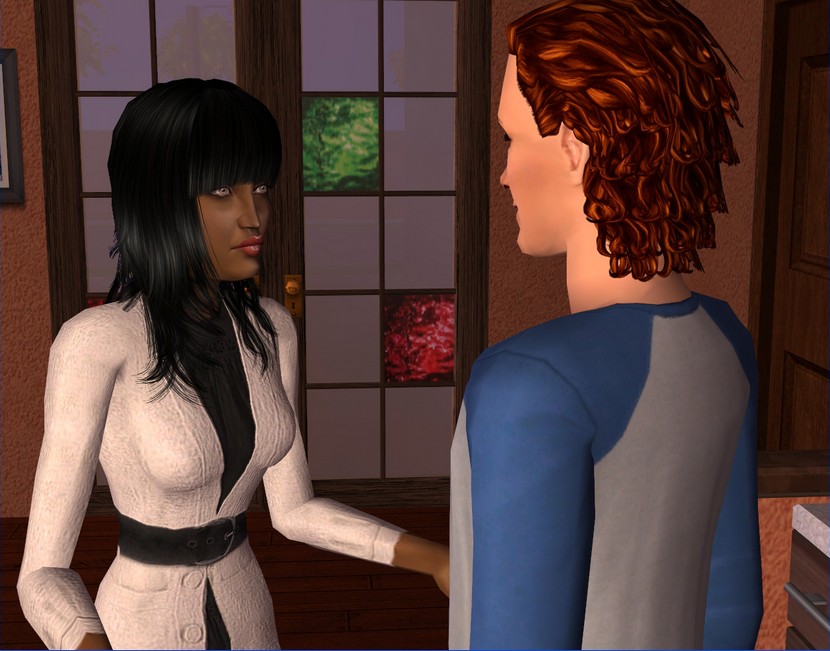 Olivia was really more concerned over what we'd tell Ramona. It happened so fast and we didn't have much time to prepare her for what might happen.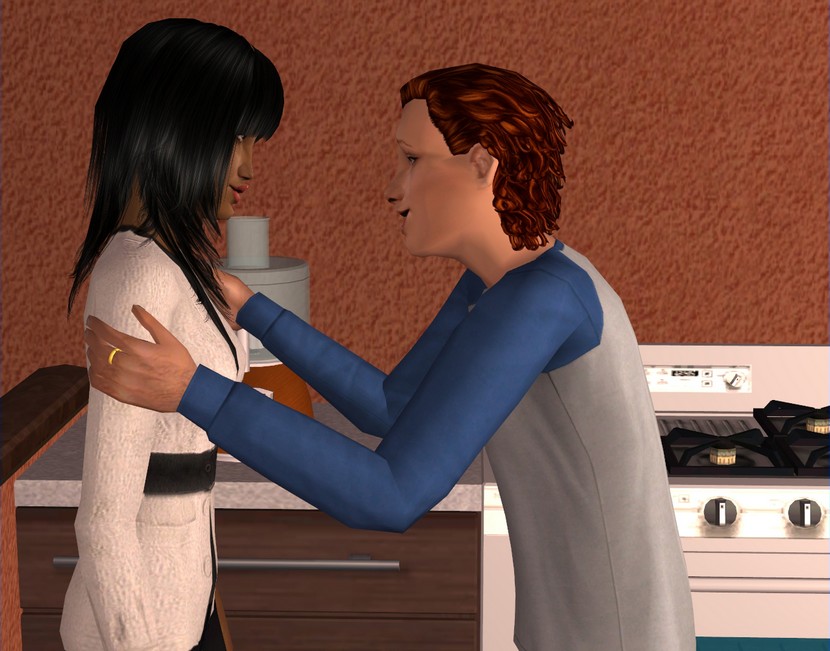 I told Olivia I'd take care of that so she could get some time to herself.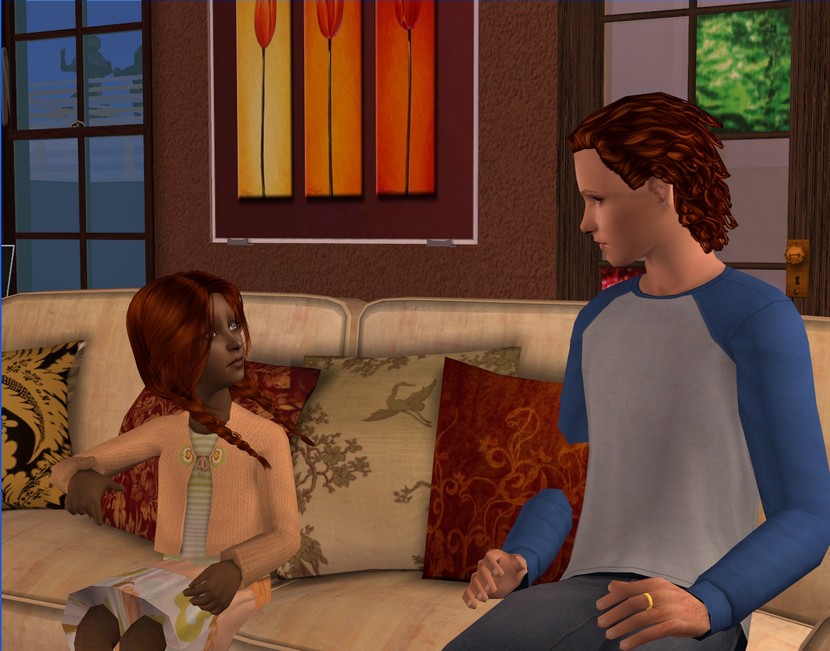 I hadn't really planned out what I was going to tell her. Ramona knows a little bit about death, because we explained it to her when Julian died. This was a little different though; Ramona was much closer to Caterina than to Julian.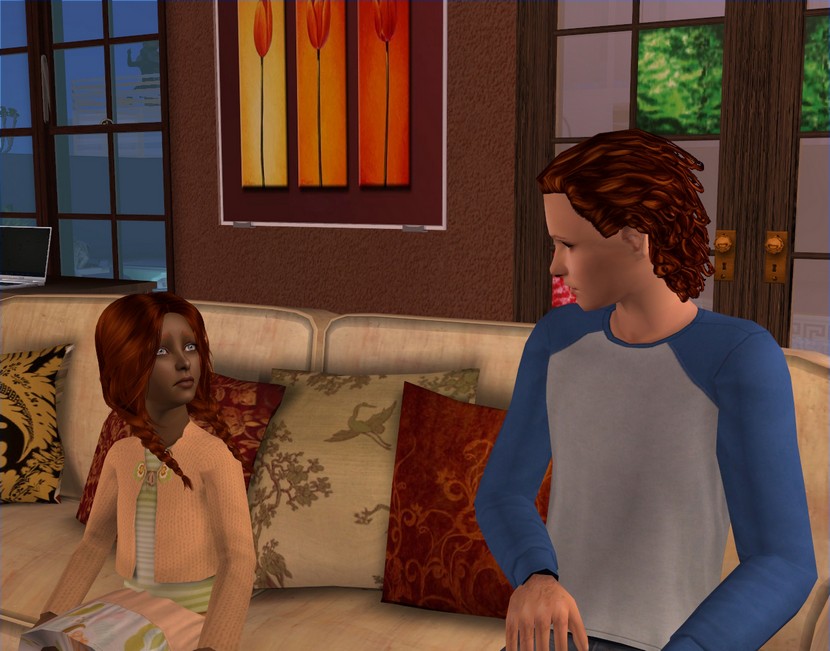 Ramona had already figured out
something
was wrong though and she had a lot of questions.
I think she understood as well as you could expect a 5 year-old to. She's upset that Caterina won't be living with us any more though and she's struggling with that.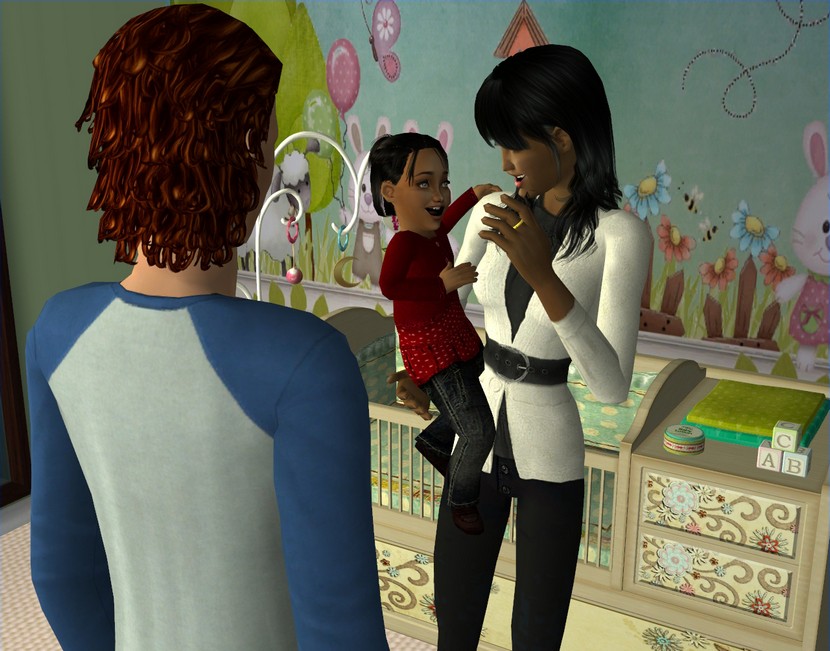 Jacinta is too young to really know what's going on, so she's mostly carried on as normal.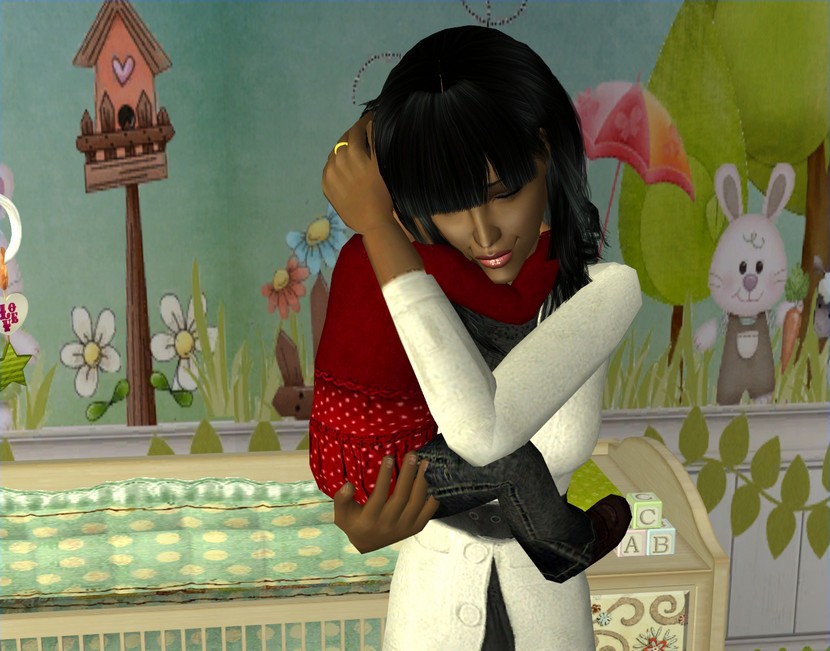 Olivia is taking some time off work at the moment but when she returns, we're going to have to hire a nanny. I don't know how Jacinta will be with that, as she's mostly been cared for by family. That's going to be the biggest change for her.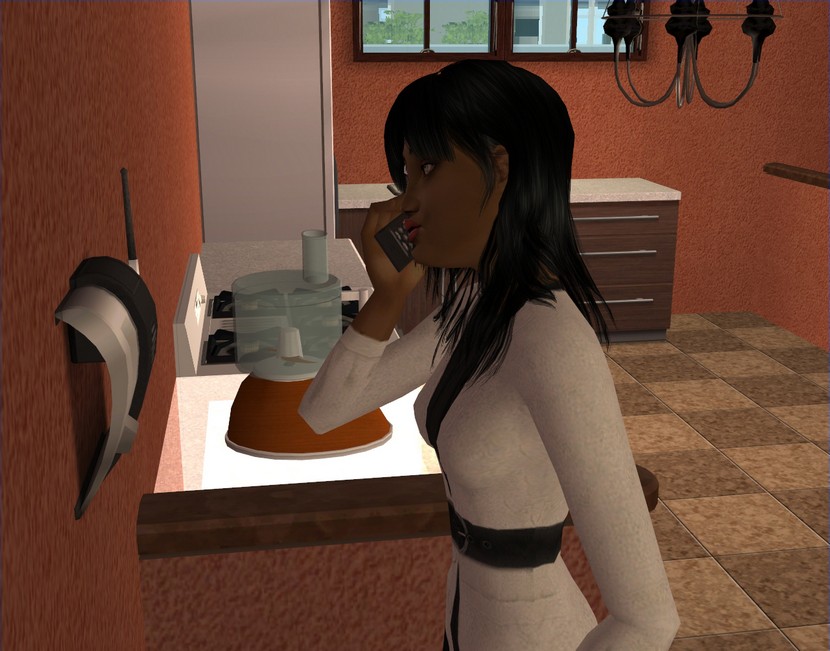 It wasn't something that we were expecting but Caterina's life insurance paid out $10,000 to Olivia and $2,500 to each of the girls. She'd even named me as a beneficiary and I got $1000.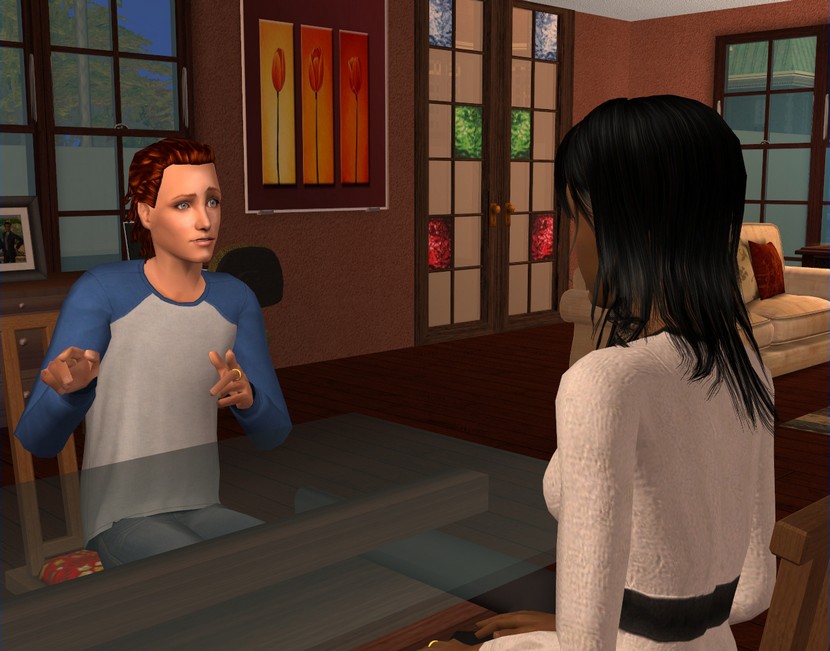 I couldn't believe it when Olivia told me but it's certainly very welcome. We have a great house but it's not like we're swimming in cash around here. We were audited last year, so our tax bill was even bigger than normal. Our bank account dwindled to almost nothing.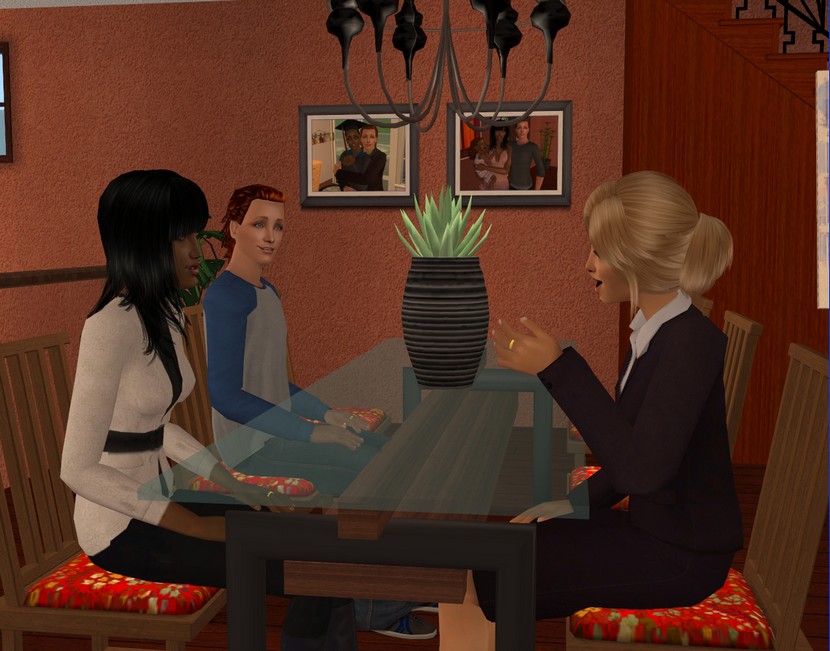 So that was enough of a surprise. We weren't expecting Kirstin to give us yet another one.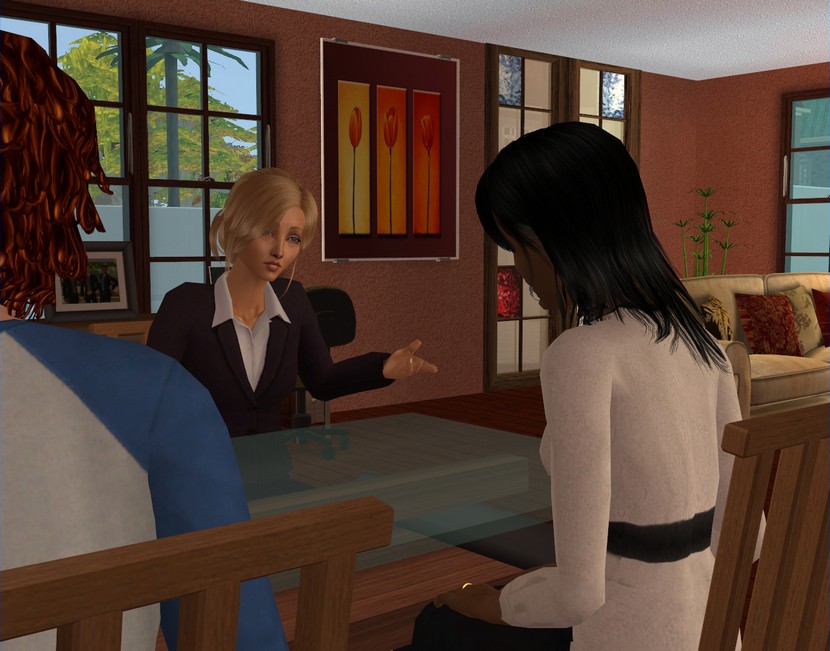 Kirstin was Caterina's stepdaughter and she's now taking care of her estate. Apparently, years and years ago, Caterina bought a gym here in Exeter.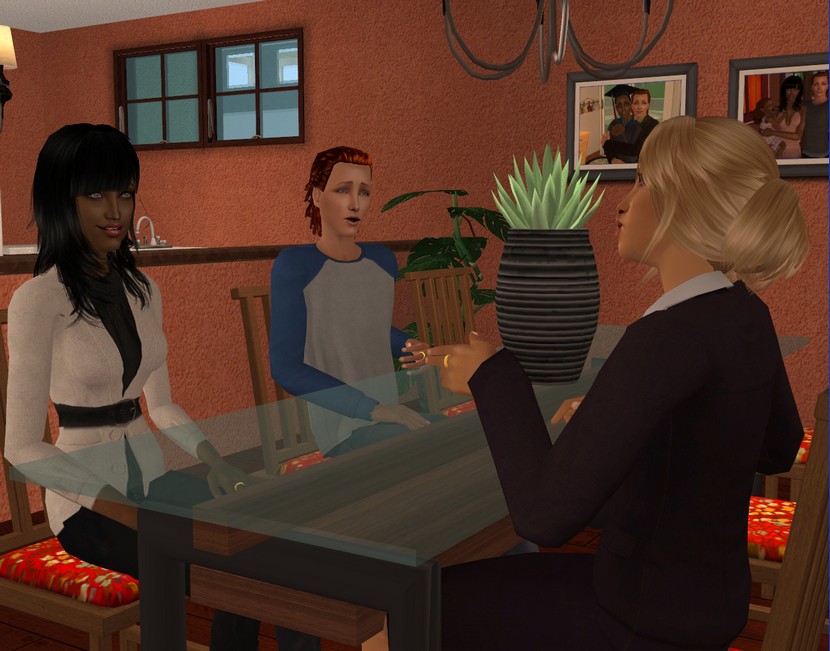 She hadn't anything to do with it for years but she had remained the owner. And now it belongs to Olivia.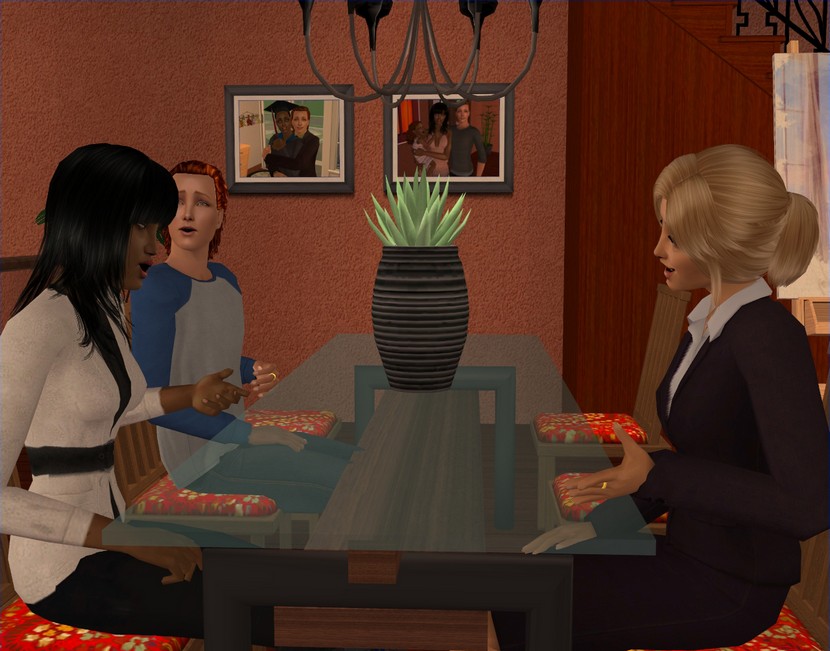 It was over 20 years ago
and Olivia barely even remembered her mother even buying the gym.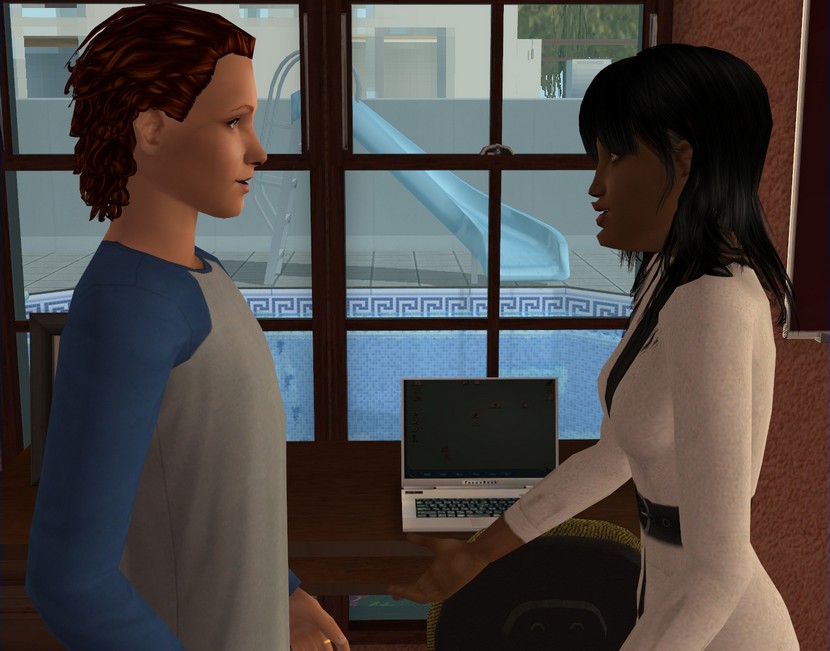 Neither us really want to run a gym, nor do we really know how to. My personal inclination would be to sell it. The gym is worth over $100,000. That much money would set us up for life.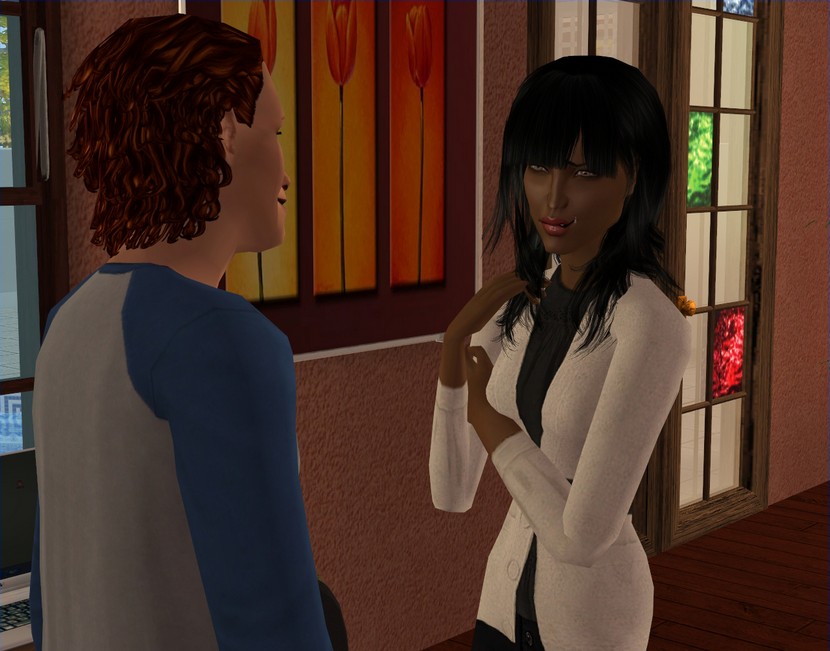 Olivia is a little reluctant to offload it, especially so soon. It wasn't something Caterina ever really talked to her about it, so she's not really sure what her mother would want her to do.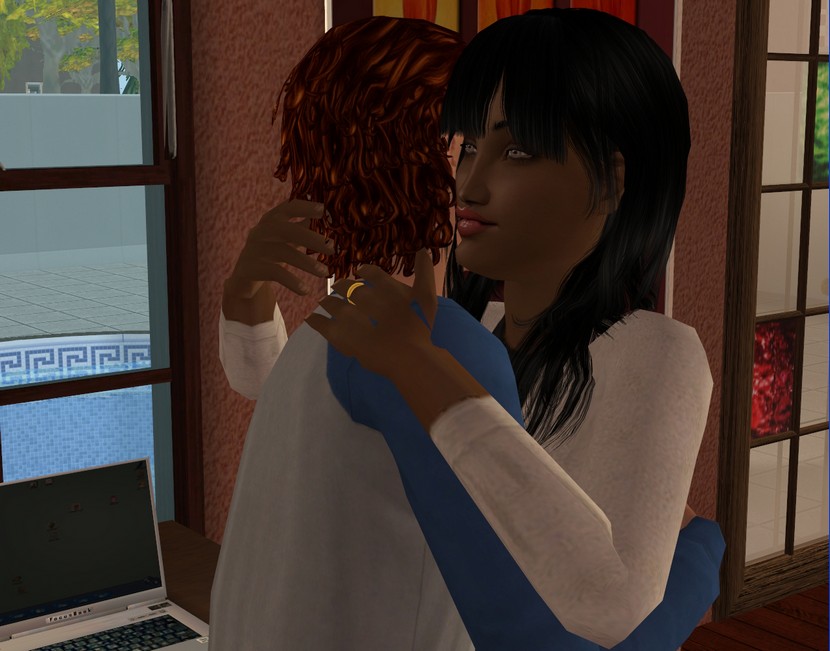 She doesn't really want to make any decisions while she's still feeling raw. So we're going to leave it alone for six months and then discuss it again then and see how she feels.
**********
Caterina Sitko, 1955-2030
Caterina Sitko (née Moretti) died at Lukas Novak Memorial this week after suffering a heart attack. She was 77 years old.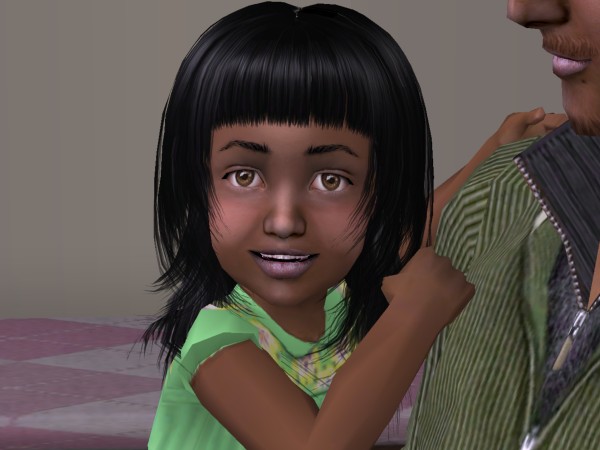 Caterina Sitko was born on her family's farm in 1955, to parents
Jonah Draper
and
Simona Moretti
.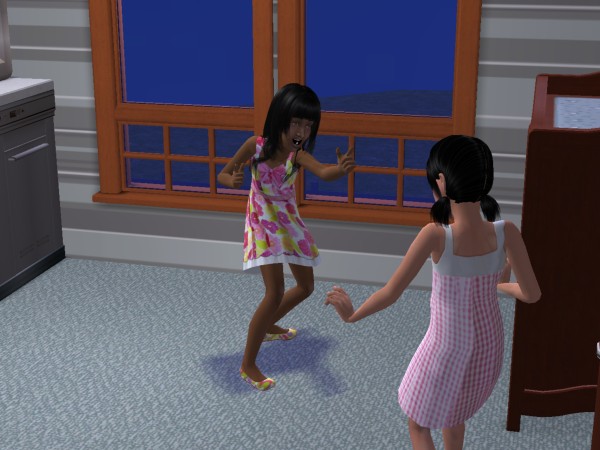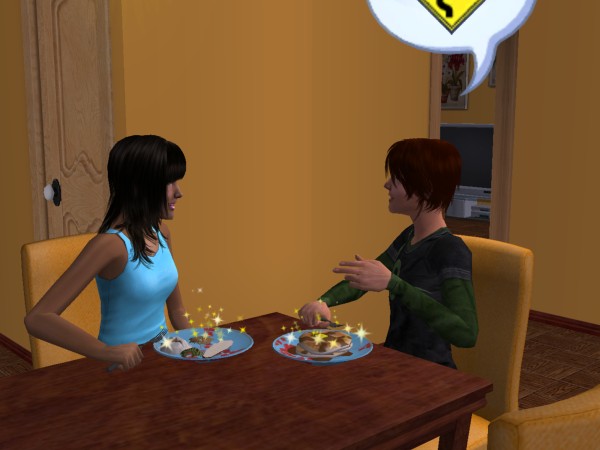 She grew up with her twin sister
Arianna
, who died two years ago and younger brother
Filippo
, who died in 2025.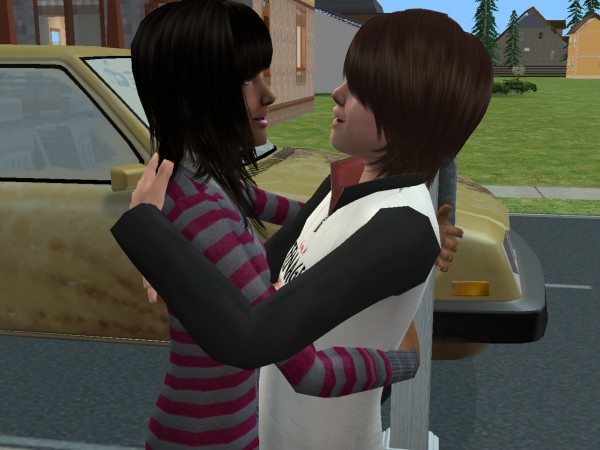 While still at high school, Caterina started dating
Ben Nihill
.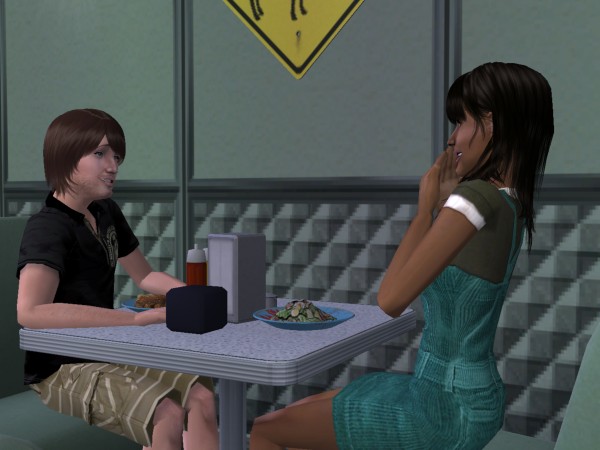 While at university to earn their Philosophy degrees, Ben and Caterina became engaged.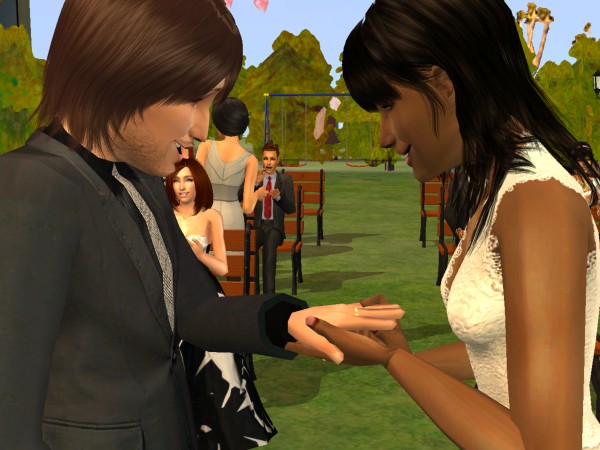 Shortly after graduation in 1980, they moved into an apartment in Exeter and got married.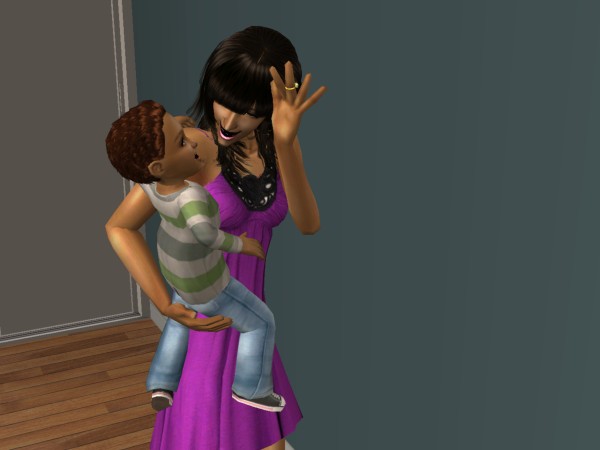 Son
Max
joined their family in 1987.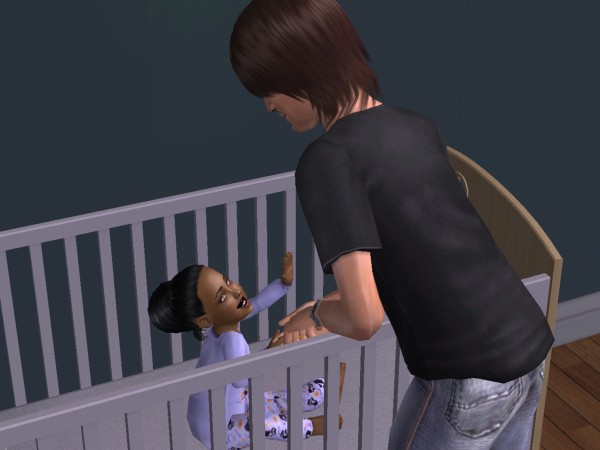 10 years later, Olivia was born and the family moved back to Sullivan.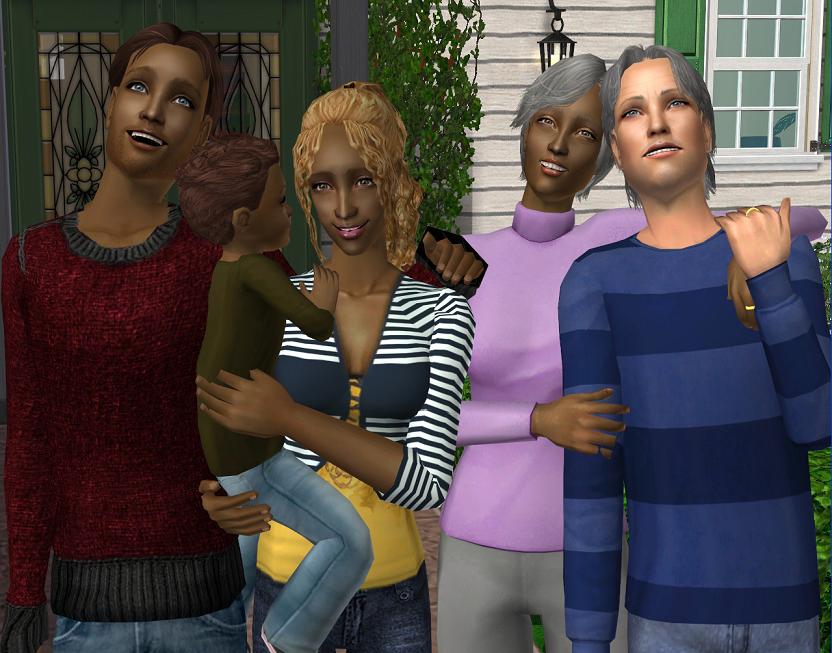 Caterina continued working in professional sports, while she and Ben shared their home with Max, his partner
Zaria
and Caterina's only grandson,
Josh
.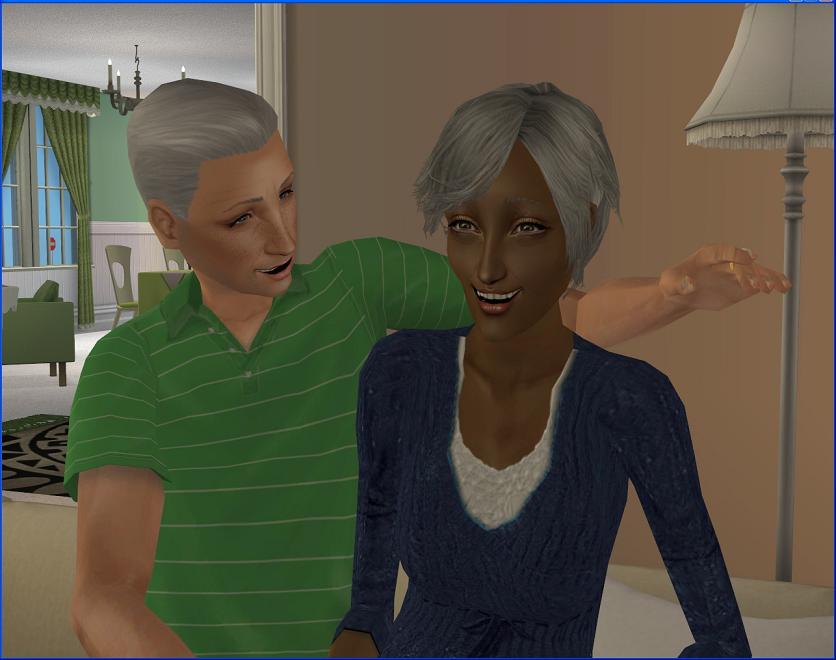 Some years after Ben's death, Caterina fell in love with widower Julian Sitko.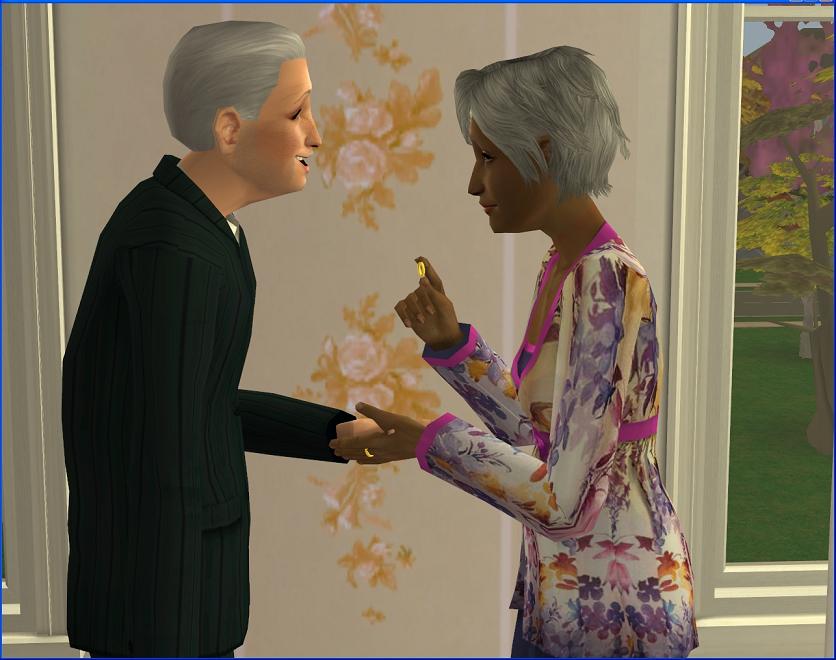 Two years later, they married at Sullivan Town Hall and remained together until his death in January of this year.
Caterina leaves behind son Max (45), daughter Olivia (35), grandson Josh (18) and granddaughters Jessica (12), Ramona (5) and Jacinta (2).
Notes:
Title is from Walk Unafraid by R.E.M.
When I realised Caterina and Julian were due to die in the same year, I had to rearrange some things. This was the technical reason Caterina moved in with Olivia, though I also wanted her to spend some time with Jacinta and Ramona as well.

I completely forgot Caterina owned the gym. I bought it for her, played it for two rounds before deciding that owned gyms suck. I never sold it because she and Ben already had so much money that they really didn't need an extra $115,000! After she died, I got a little pop-up telling me it had been bequeathed to Olivia and I was like "What? She owned a gym? Oh yeah...she did own a gym!"

I think Olivia will sell it but just this minute, I thought about maybe re-purposing it instead. Or maybe she'll sell it and buy another (smaller) lot for herself. I'll see what I feel like doing next round.

This obituary was really hard to write. I sat looking at it for like two hours and just couldn't get a handle on it. I don't know what's wrong with me. I should probably start planning those out in advance again!