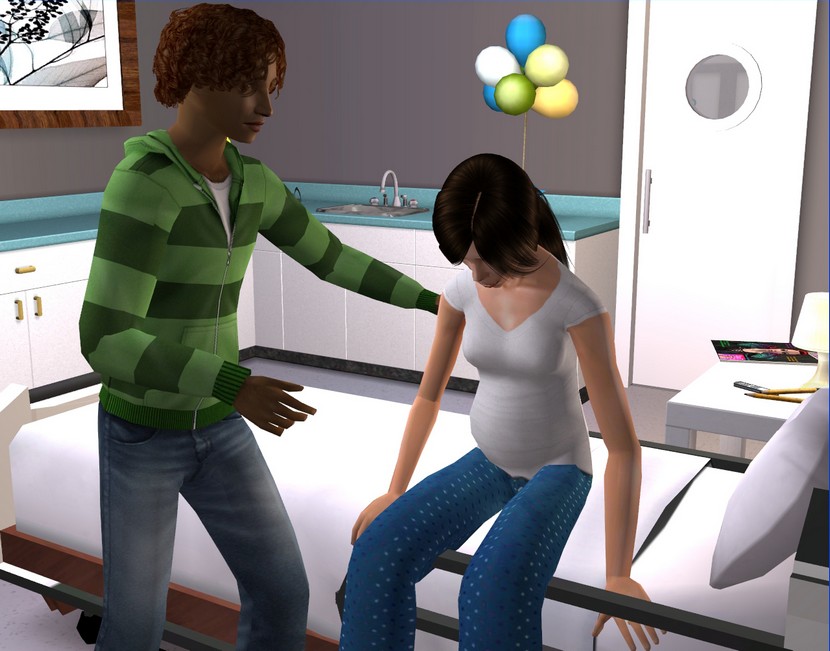 I went into labour in the middle of the night and I was pretty impressed with how on the ball Troy was. We got to the hospital in record time, we got checked in and between contractions, he was pretty good.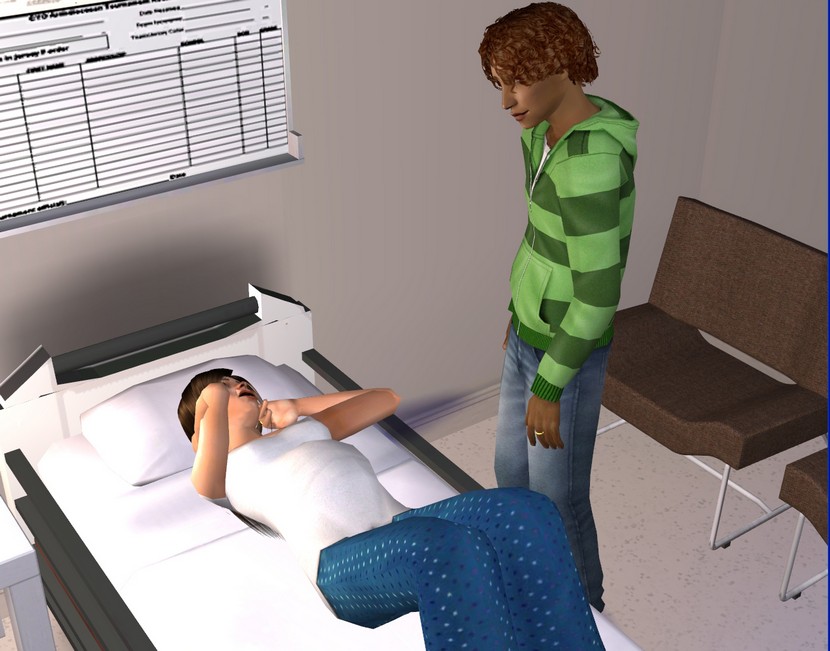 Troy wasn't quite as useful
during
contractions. He just kind of stood around, unsure of what to do.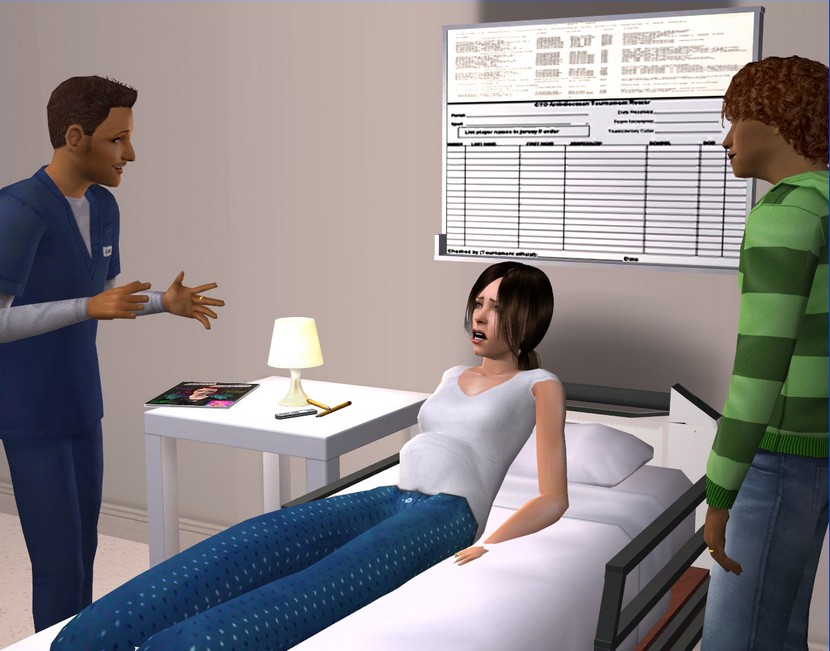 David
was great though. I thought I might feel awkward with David delivering, seeing we work so closely together but I found I had a pretty narrow focus.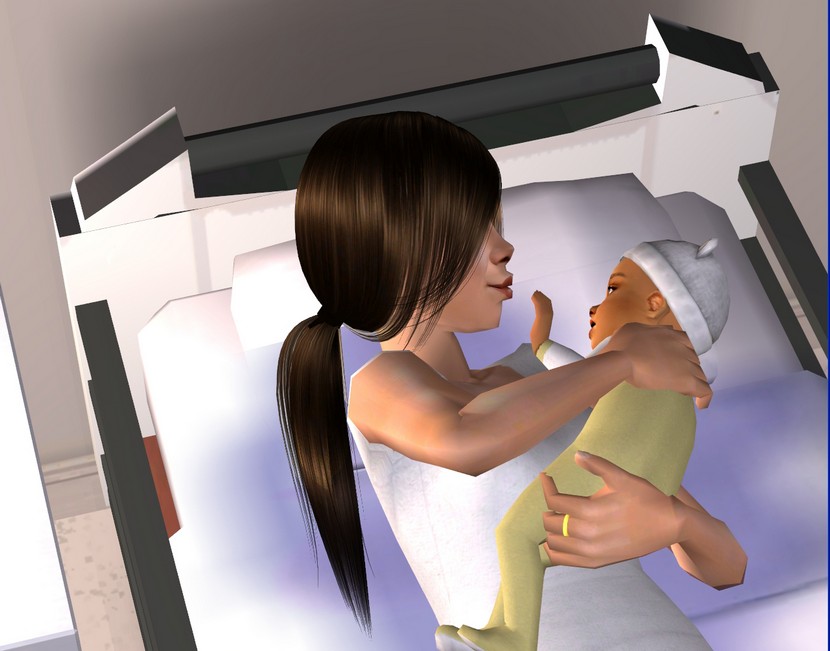 It all went very smoothly and after several hours, I was holding our newborn son. He's a beautiful little boy. He looks a lot like Troy so far but it's hard to tell when they're so young.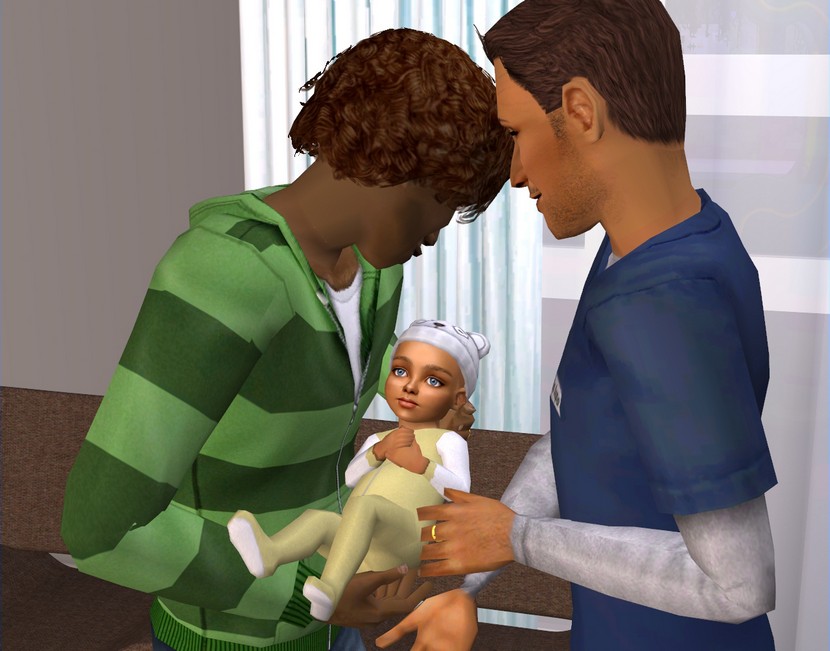 Troy isn't talking about a second kid just yet but I'm expecting him to bring it up any day now. I'd like to wait a couple of years before we have that discussion again!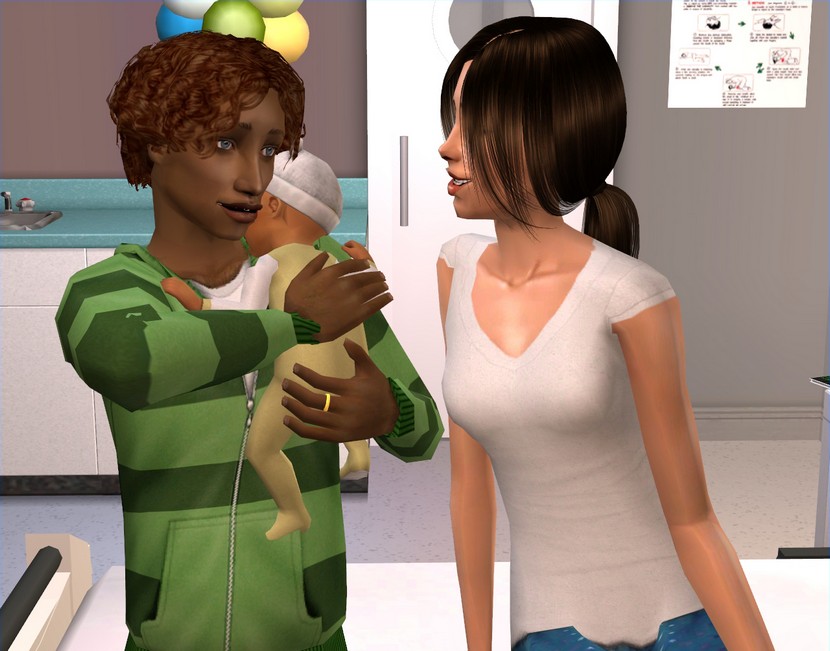 Going in, we were sure that we'd go with Jared Samuel for a boy. Once he was here, it didn't seem like the right name at all and we went with
Jude Samson
instead. Jude is just a name we both liked; Samson is after
Troy's father
.
Notes:
I decided to write in my own indecision on Jude's name!

I had indeed planned on Jared Samuel but in the end, Jared just didn't seem like a name Josie would use and I decided to go with a more direct tribute to Samson. I was thinking about Jude Woodfolk from Millwood at the time. ;)

Jude has dark blue eyes like Troy

and brown hair like both his parents

.

There's a chance future Troy/Josie spawn could end up with red hair. I'm sure most of you long-time readers will realise how exciting this possibility is to me!

I still haven't had a red-haired boy born in game (Jack doesn't count, because he was randomly generated).




Looking at his simDNA readout, I think Jude might end up looking like Troy. The dominant traits at the bottom are the same as Troy's. I've been working on this theory for a while and so far, it's holding out. Thomas looks a lot like Nick and their dominant traits are identical as well.