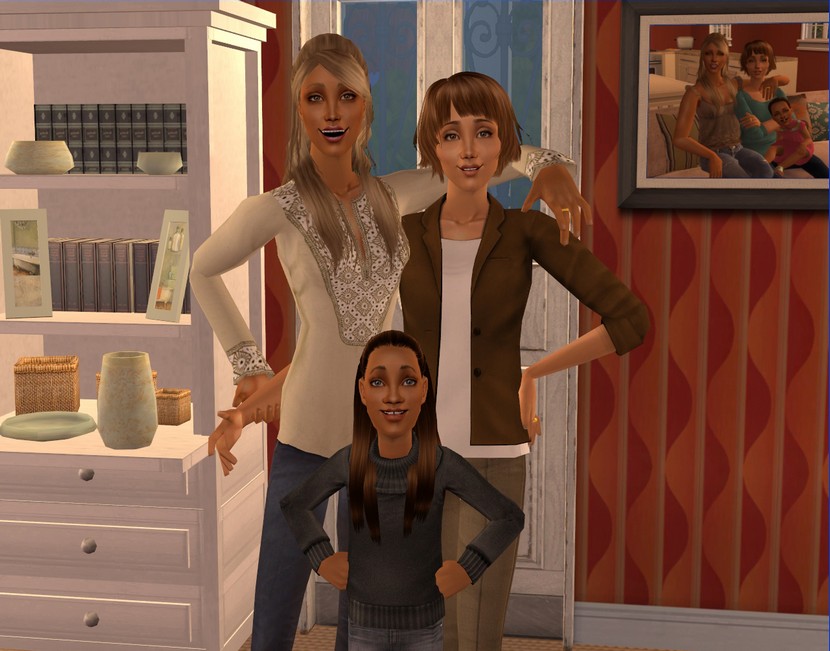 Narrated by Joanna Draper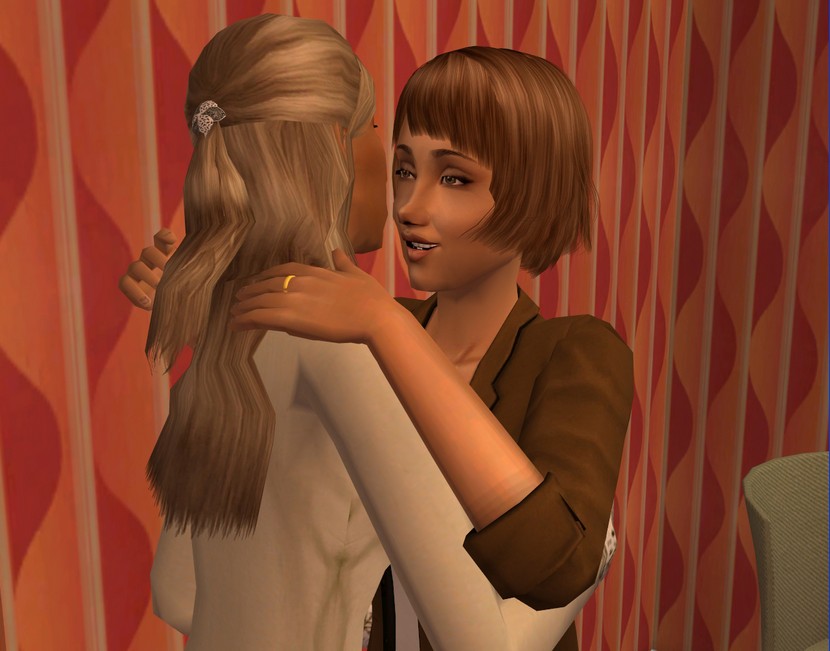 Rose and I started our first artificial insemination cycle in May two years ago and at the time, we were cautiously optimistic.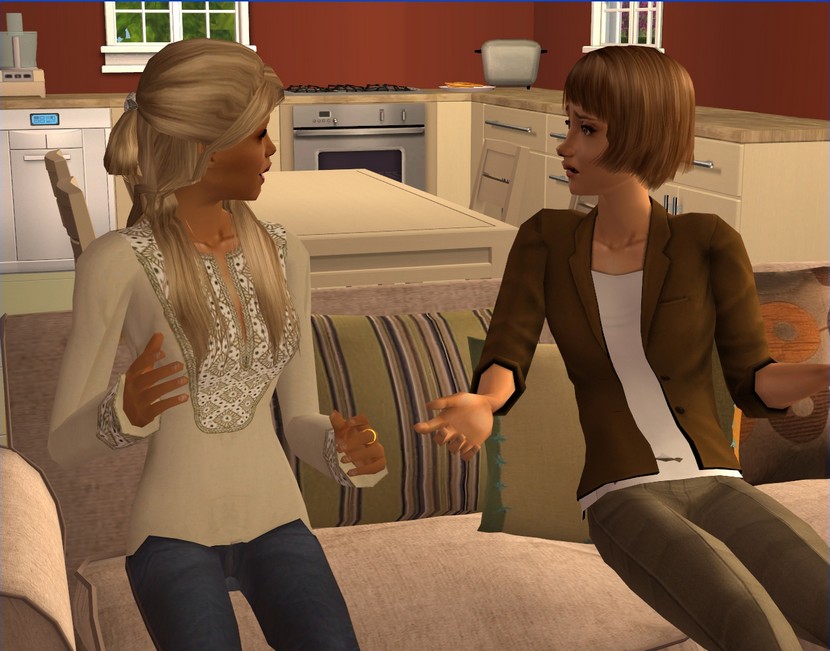 We knew Rose wouldn't get pregnant right away but we didn't think it would take this long.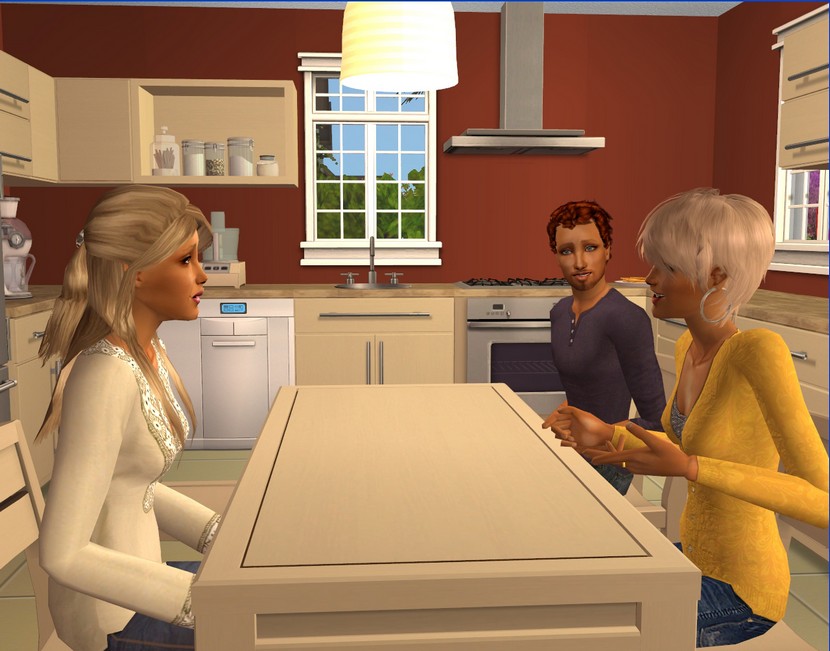 I mean, Rose almost declined when Patience asked her to be her bridesmaid, because she thought there was a good chance she'd be pregnant by then. That seems laughable now. Patience and Rob have been married for a year now and we're
still
waiting.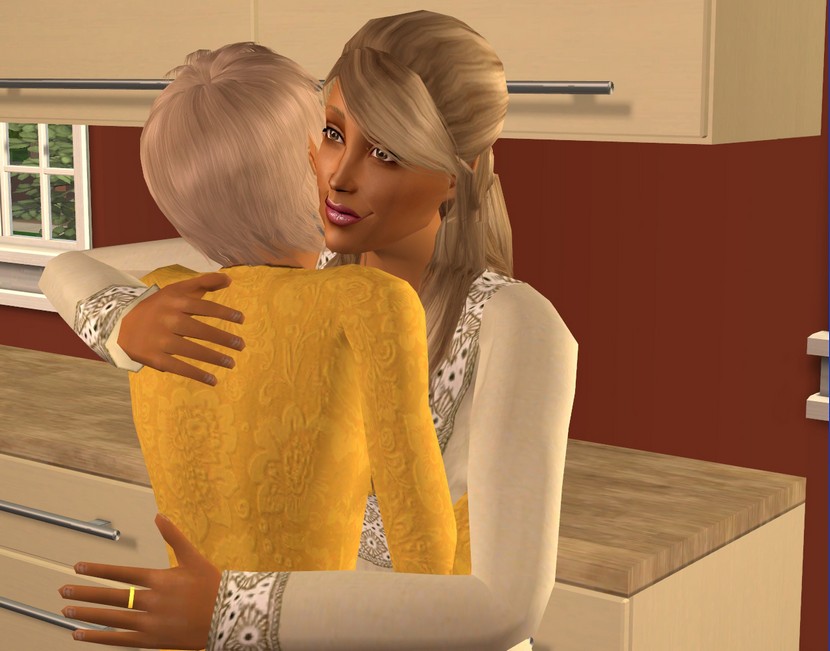 If Patience gets pregnant before Rose does, I think that's going to be hard for both of us, especially Rose.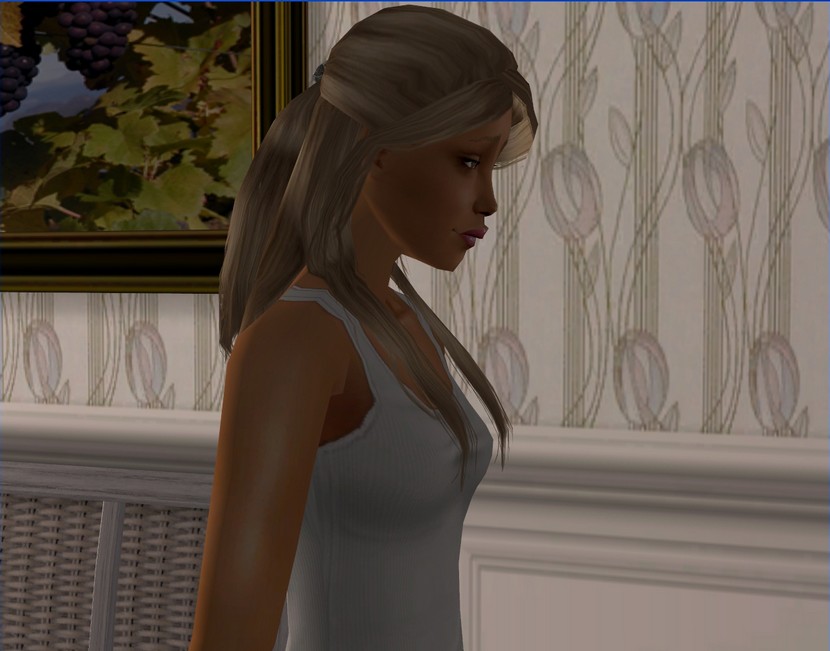 This whole ordeal has been really hard on the both of us.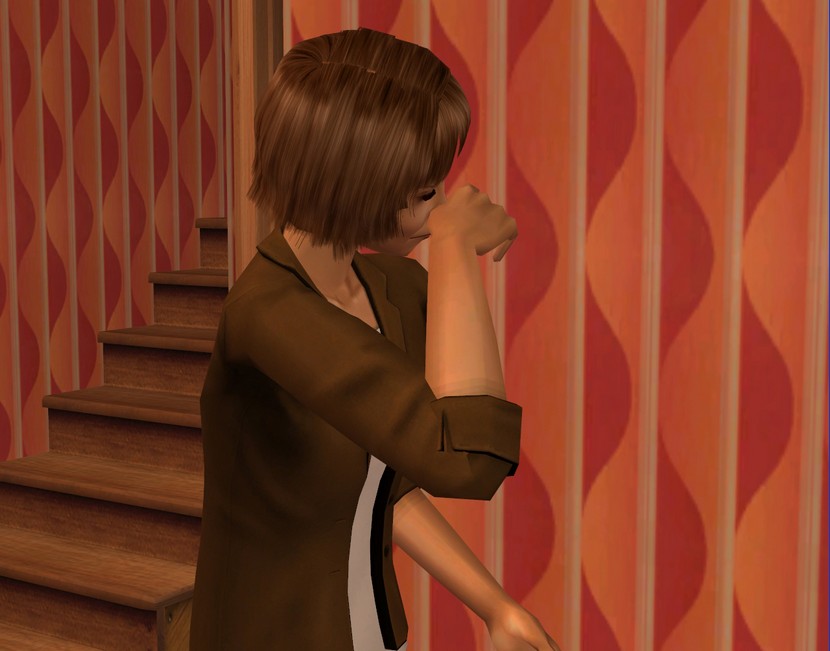 I've broken down a few times over this. I'm really not a crier at all and I've surprised even myself. There have been moments where I've questioned whether I want to keep going with it at all but I really do.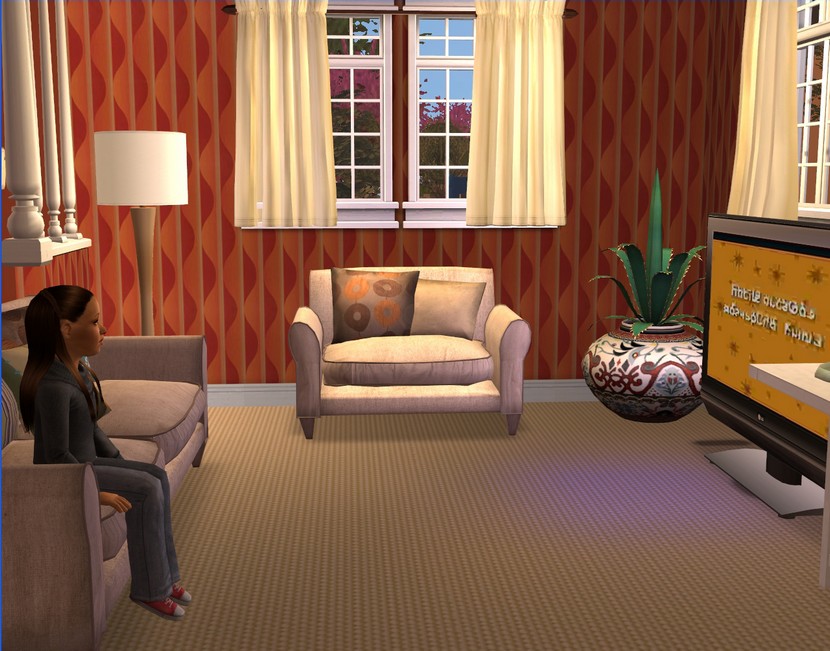 I want another child for myself and for Rose as well but also for Sylvia. I sometimes feel guilty that we haven't given her a sibling.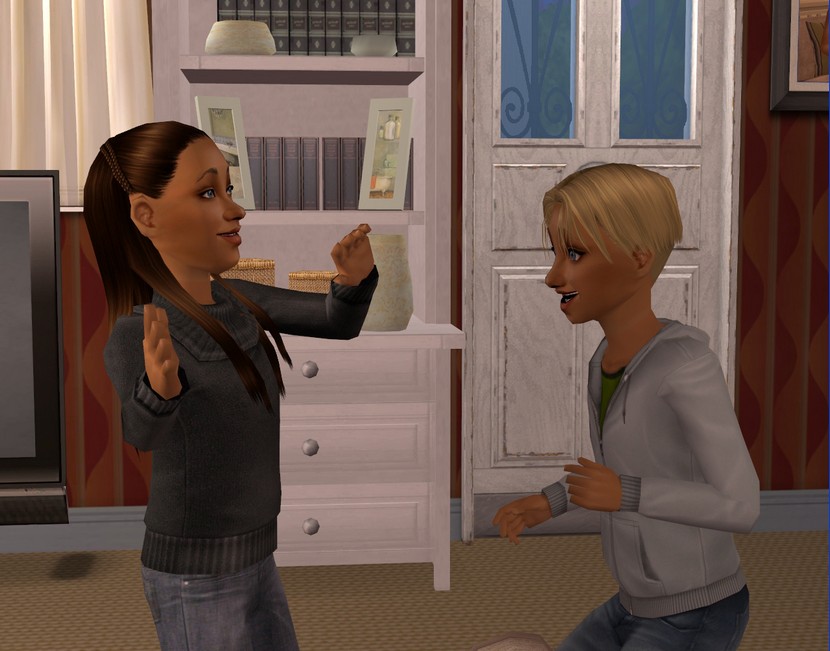 She's a really sociable girl and I think she'd enjoy having a brother or sister.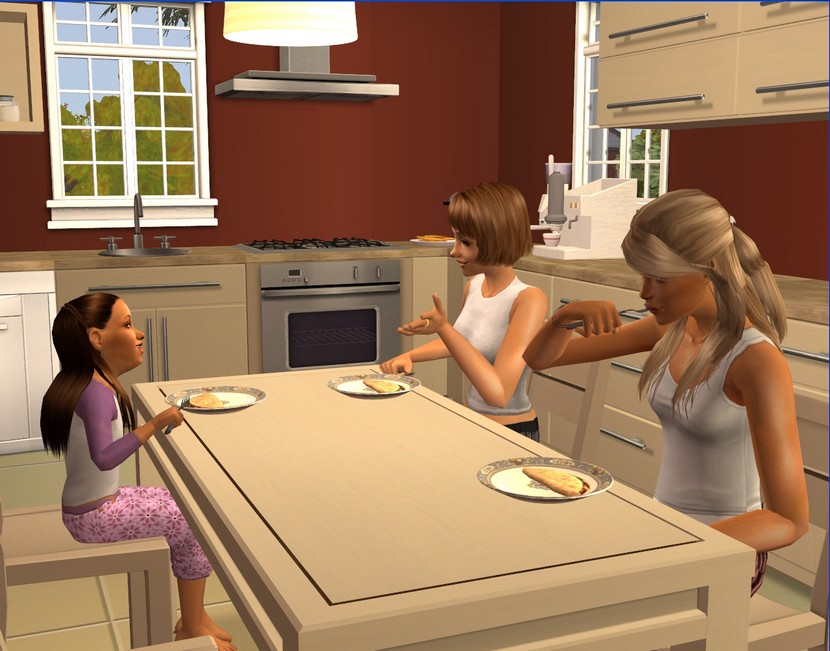 We've brought up the topic with her and she seemed pretty keen on the idea of being a big sister.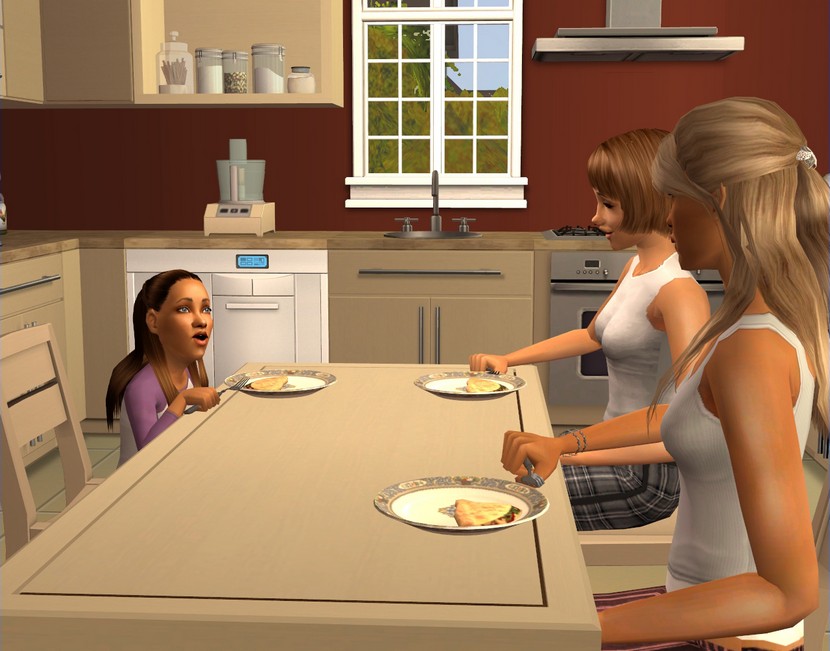 At least, she was keen on it after we assured her she would still have her own room!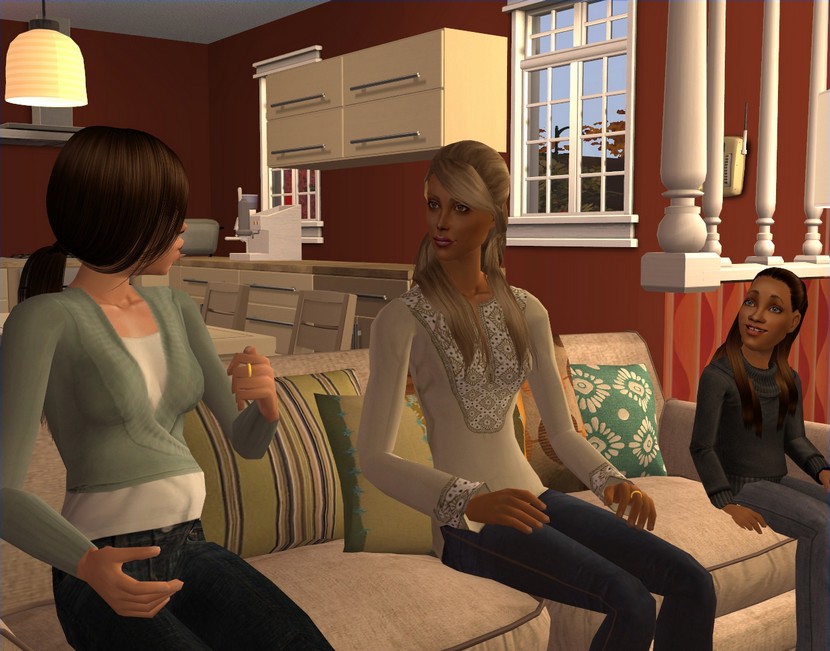 It seems like everyone else but us is busy having babies recently and it's been hard to watch. Rose's stepbrother Troy and his wife Josie are expecting a baby in July.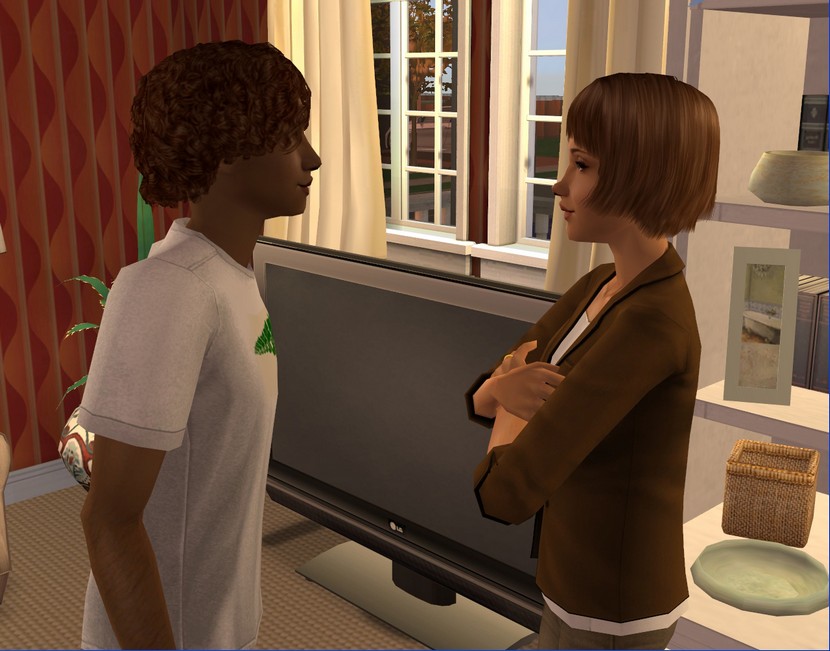 I'm trying not to begrudge them their excitement but it's a struggle a lot of the time. I've had to bite my tongue a few times.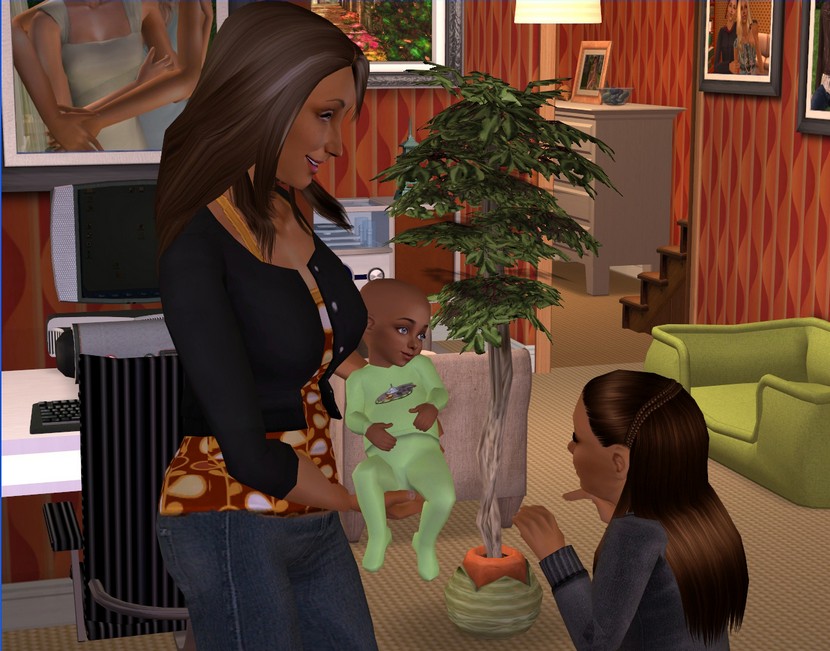 Wade and Amelia had a baby in November as well, which Sylvia was pretty excited about. Michael is the first cousin younger than her, so she's enjoying not being the baby of the extended family any more.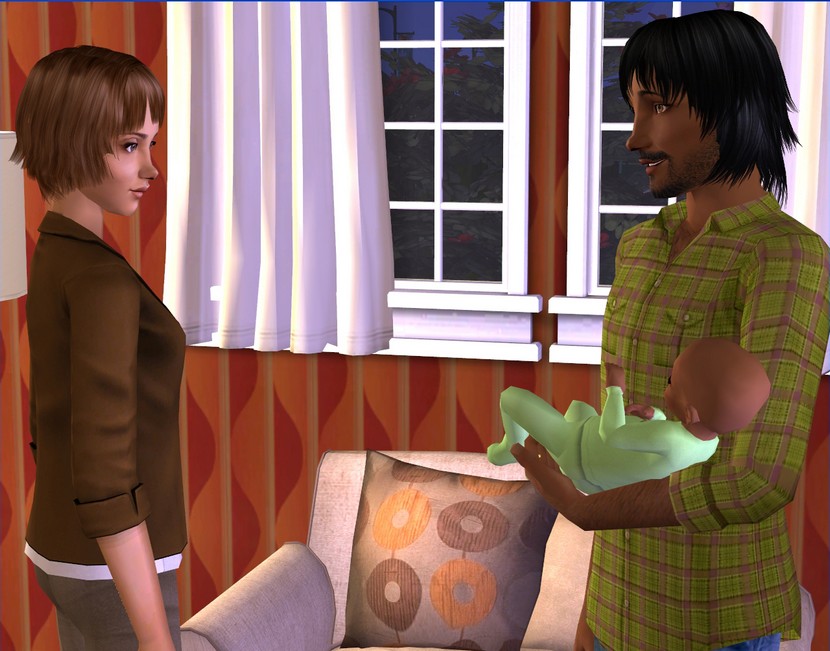 I think Wade and Amelia having Michael has been harder than dealing with Josie's pregnancy.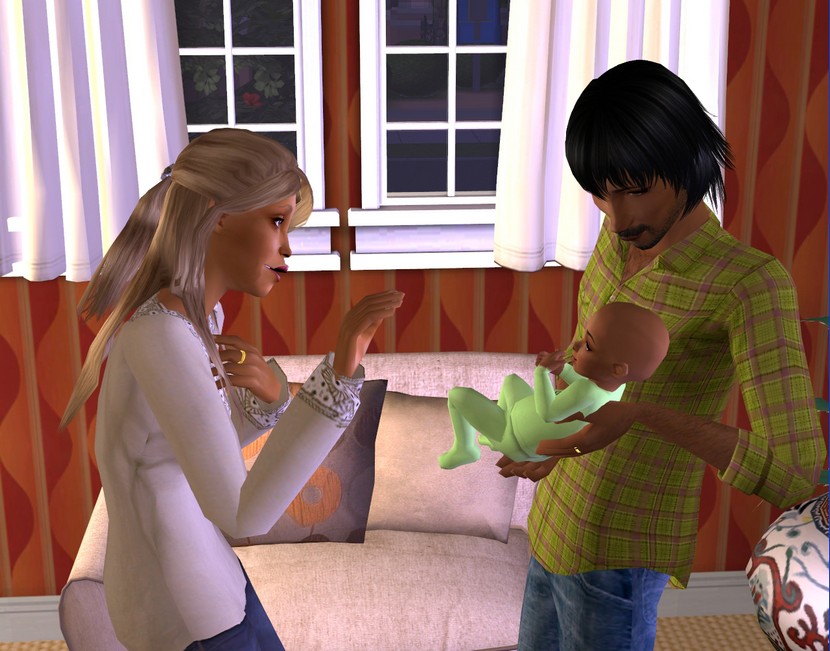 We're happy for them but we're both insanely jealous at the same time.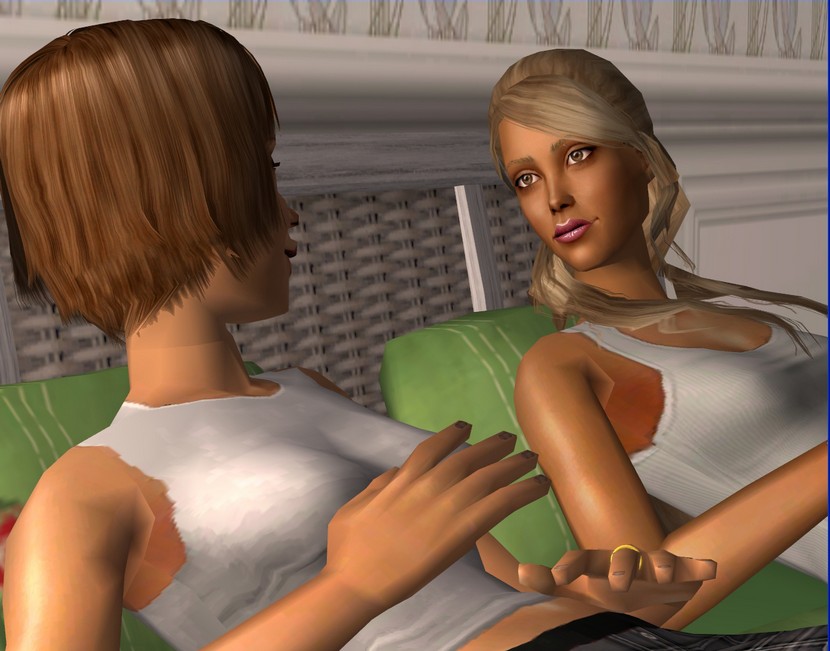 On top of that, Michael's mere existence confirmed that everything was fine on Wade's side. Rose started worrying that maybe there was something wrong with her.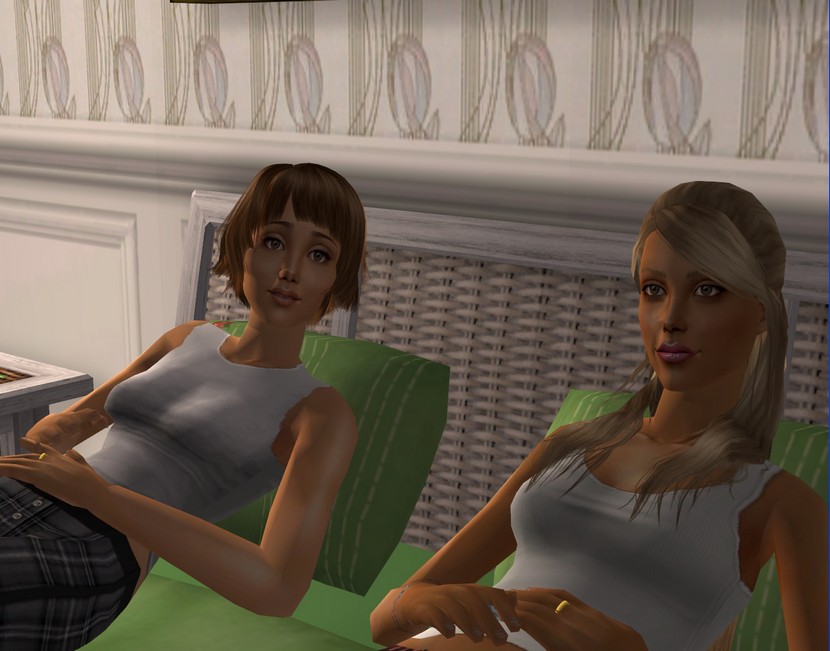 I had the same worry but I didn't say anything to Rose. What good would that have done?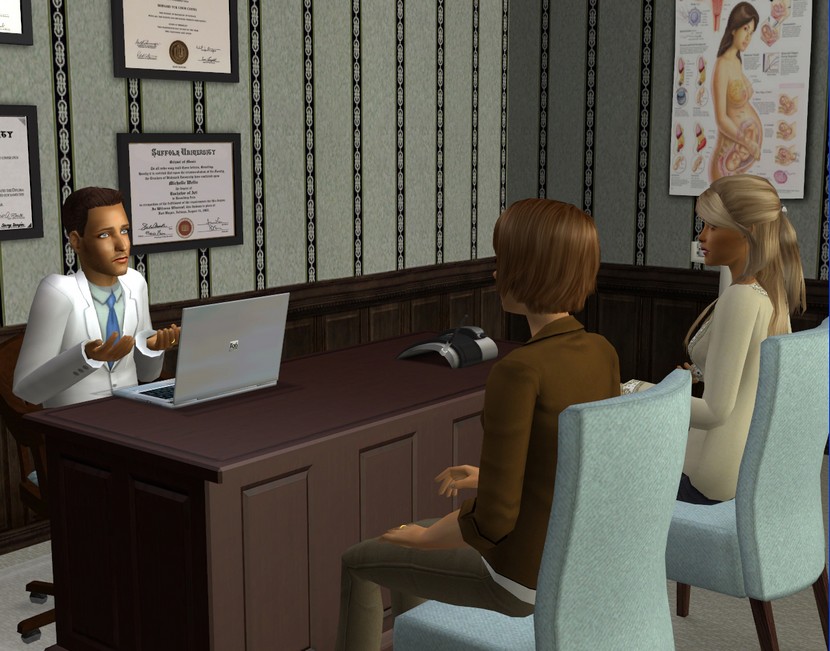 Logically, we knew there was nothing wrong with Rose physically.
Dr. Sitko
assured as of that every time we went in to see him.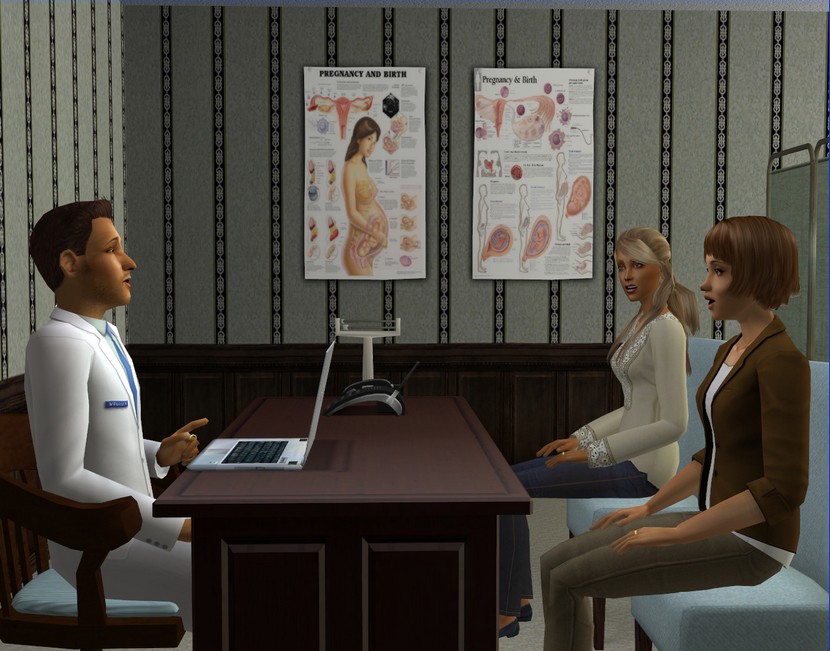 Every time we walked into that office, we were prepared for bad news. I don't think I can describe how stunned we were when we finally got some good news: Rose is pregnant!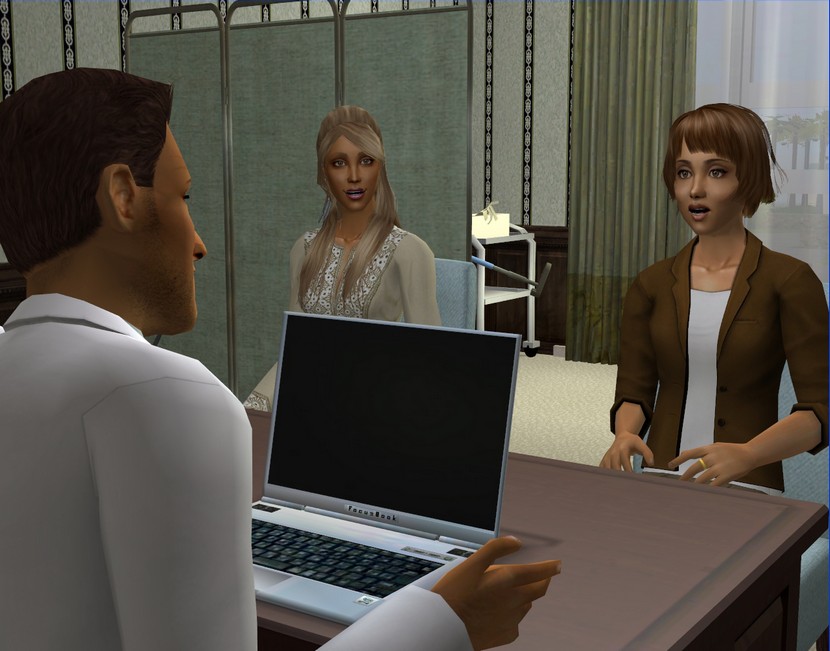 We were stunned, to say the least. We made him repeat it a few times, because we just couldn't believe it.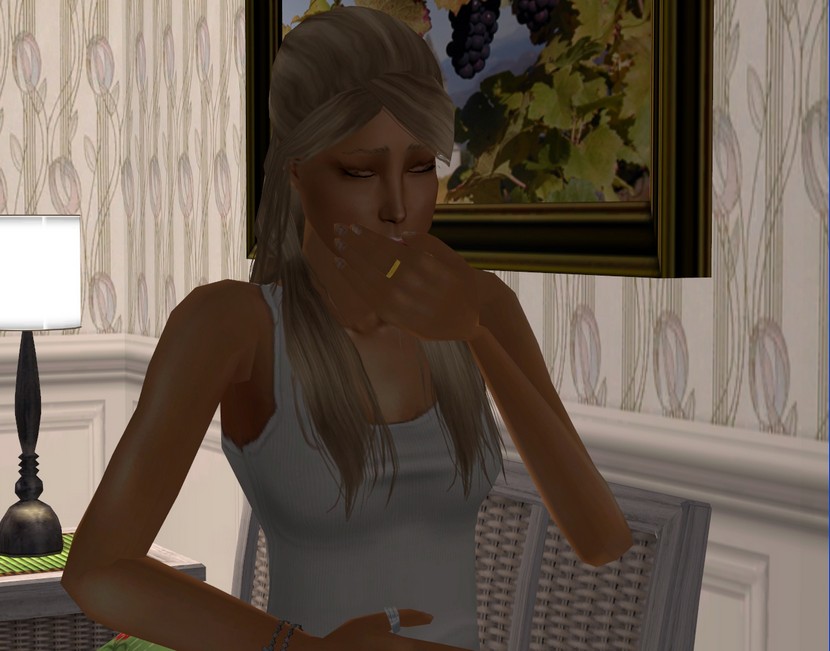 Rose really hadn't had any symptoms at all, bar one instance of some slight nausea a few days earlier. Neither of us thought anything of it.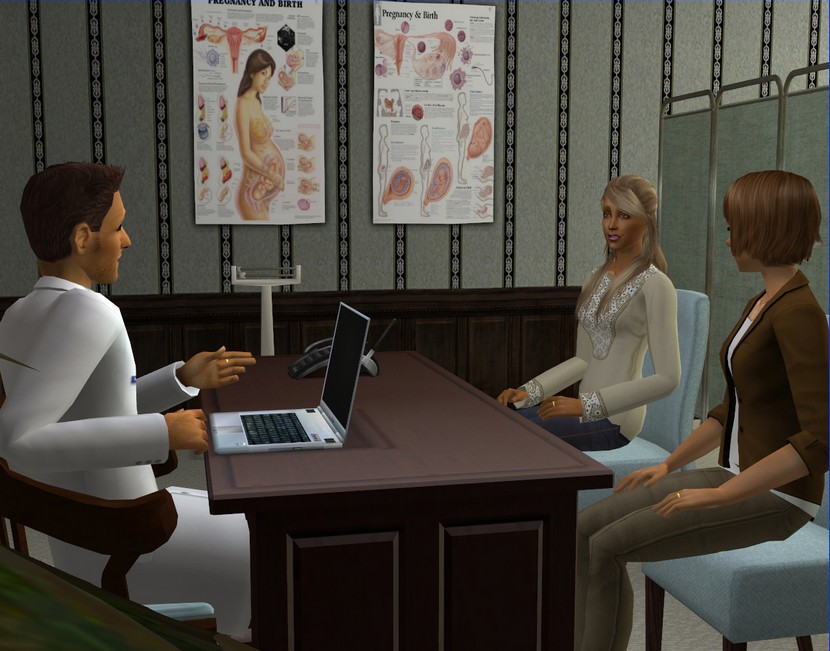 Dr. Sitko said that wasn't so unusual. Some women just display fewer symptoms than others.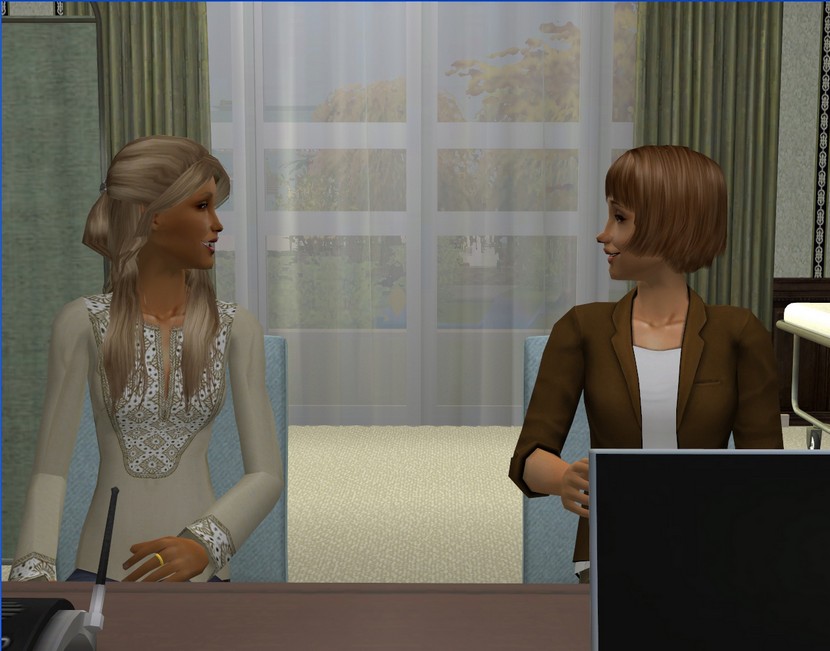 I don't think either of us are going to complain about that though. We're just so excited that this is finally happening.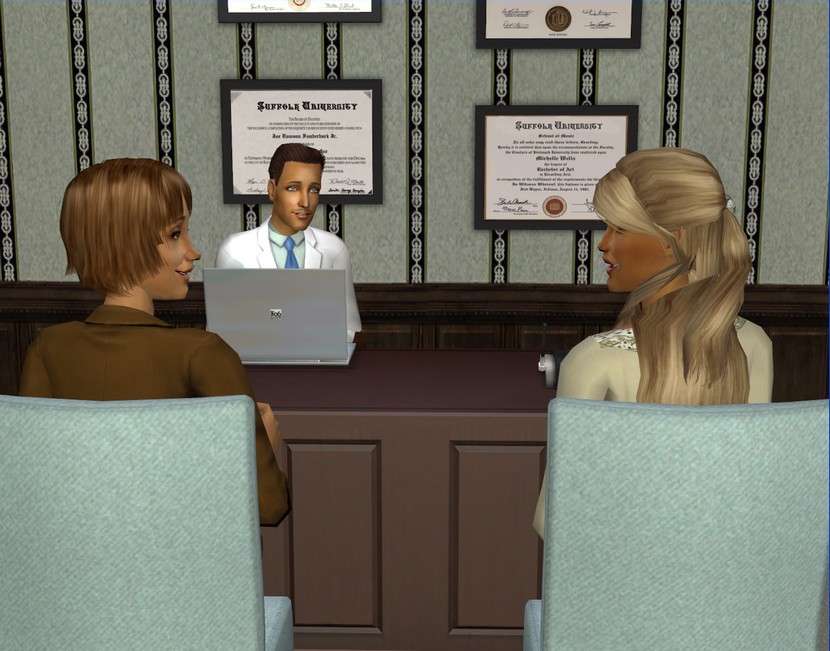 At the end of the appointment, Dr. Sitko congratulated us again and we headed back home to Sylvia.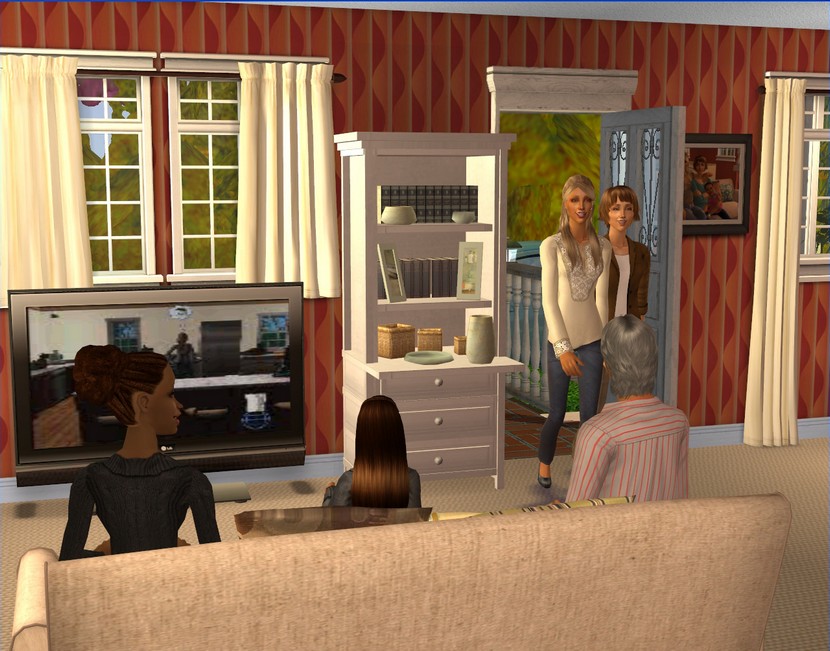 We were planning to keep it under wraps for a while but we've ended up having to tell way more people than we planned to.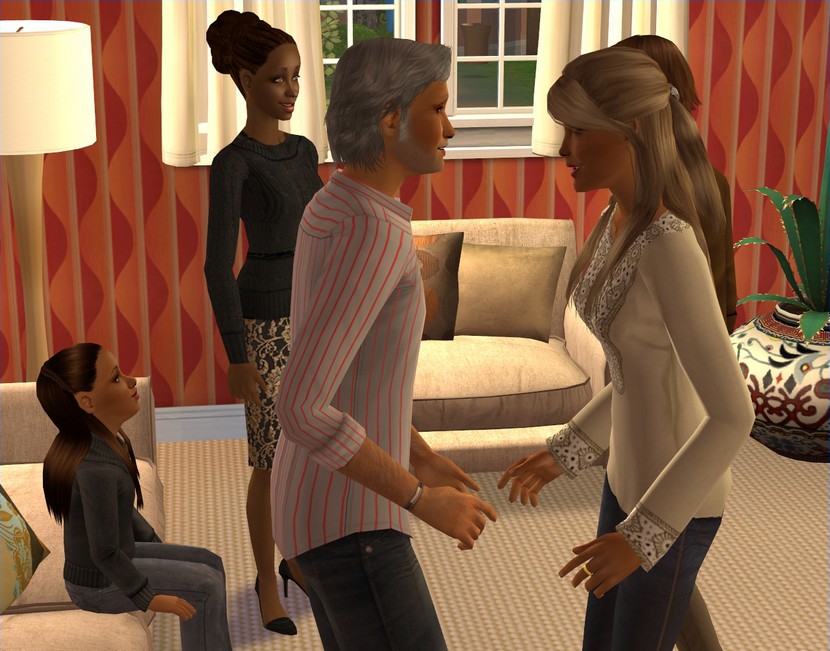 Lake and Kendal were watching Sylvia for us while we were at the doctor's and they basically guessed we'd had a good appointment as soon as we walked in the door.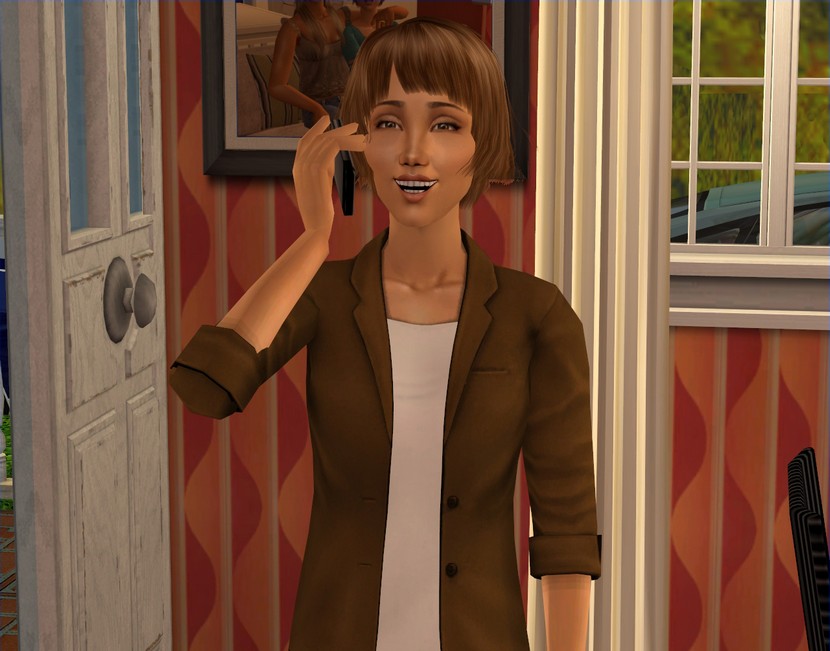 Then we couldn't really tell Rose's parents and not tell mine, so we had to tell mine too.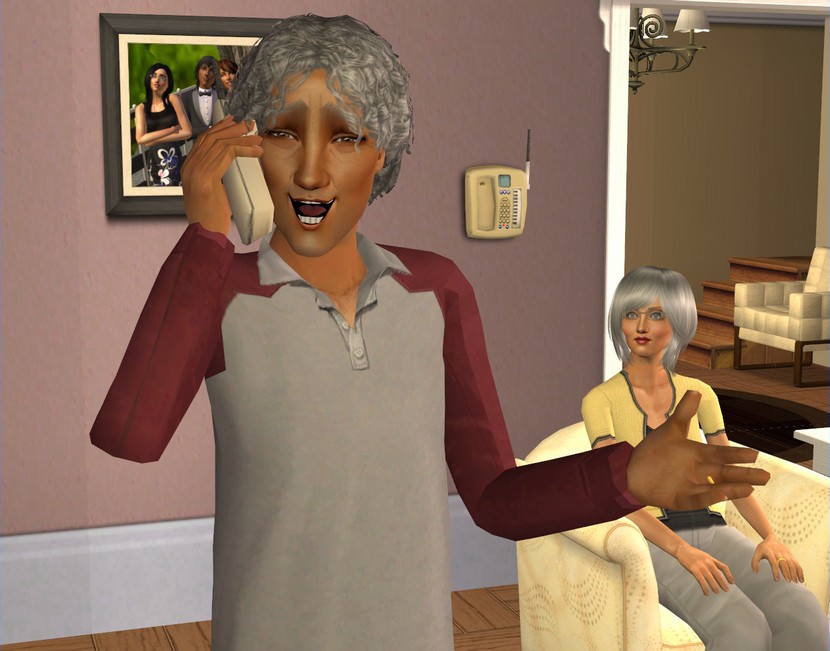 Dad is beside himself. He's always been a very enthusiastic grandfather.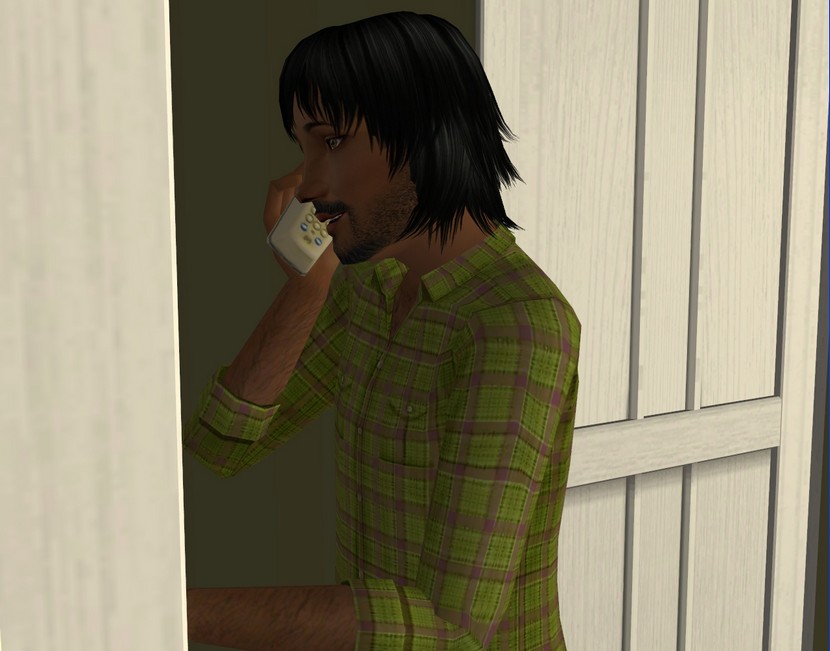 Wade knows, of course but he's the only one of our siblings who knows so far. He's promised to keep it quiet.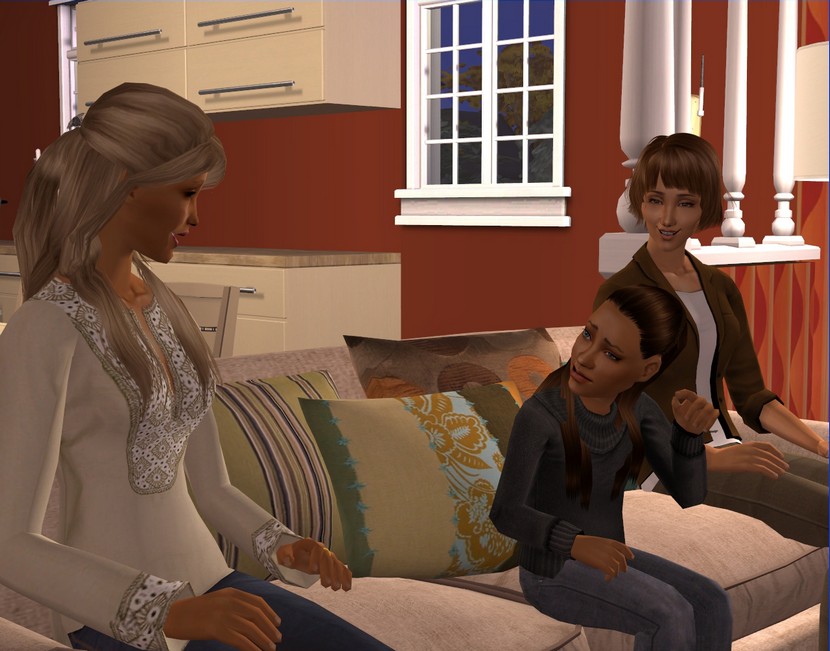 We had meant to not tell Sylvia until later but we've ended up talking about the baby a lot with her. She's excited and very curious as to how the baby got in Rose's belly.
We told her a while ago that Rose and I can't have a baby together but that a man and woman can and now she's pressing us for more details.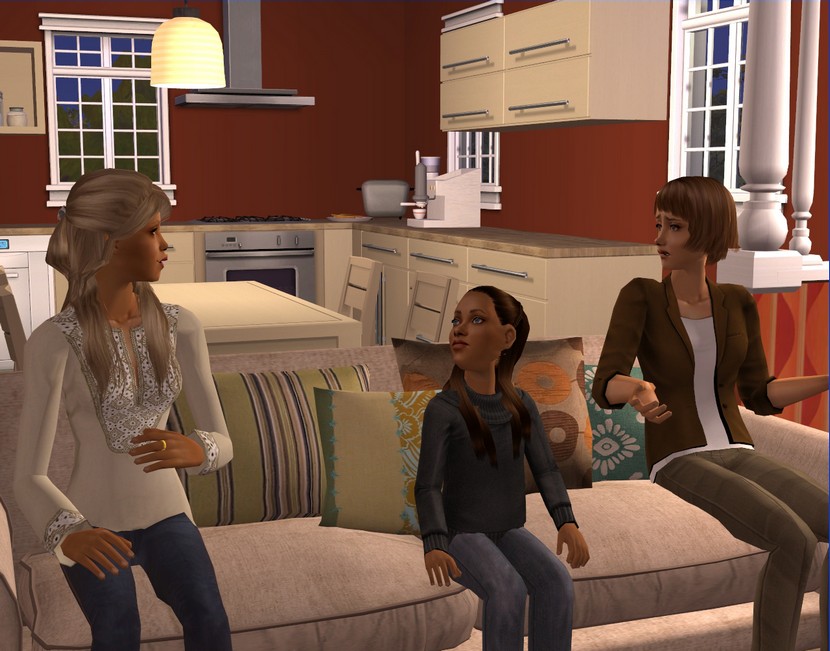 It's hard to know what to tell her sometimes. Once we give her as much information as is age-appropriate, she still wants to know more. It's like she never grew out of the "why?" stage.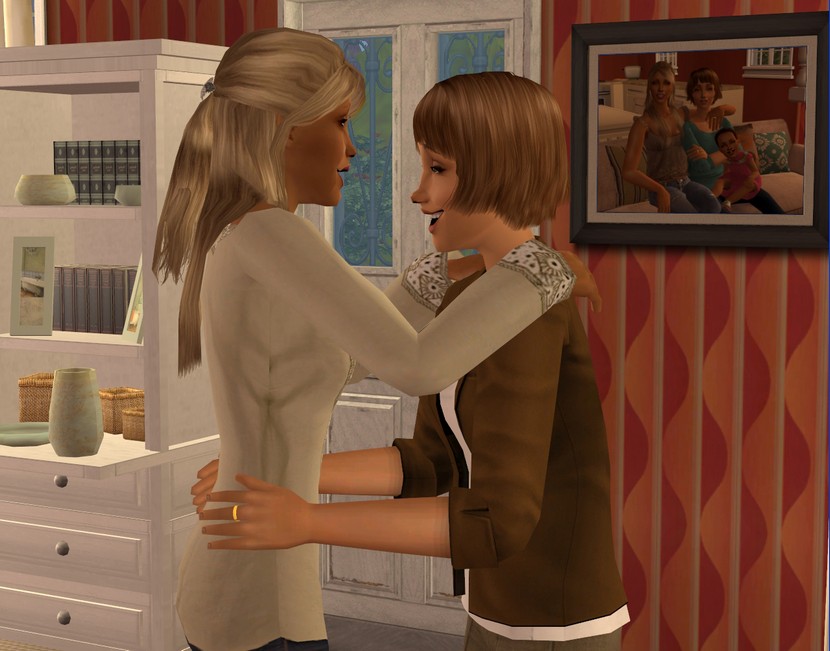 We'll have to come up with something before the baby comes. Rose is due in December, so it'll be a Christmas baby.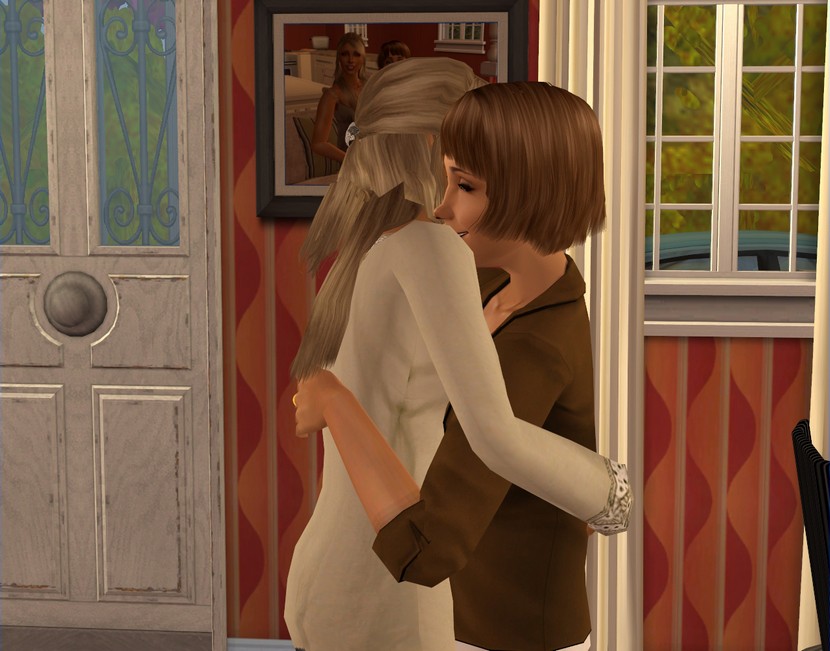 After all the time it took to get here, we both have our fingers crossed that this is a completely uneventful pregnancy with a healthy baby at the end of it.
Notes:
Title is from When It Began by The Replacements.

So Rose and Joanna's number finally came up!

I ended up rolling way ahead, so I could plan for this and March 2032 was when "pregnant" finally rolled up!

I was very excited. I may have cheered. This just took so long! But I guess I'm kind of happy with that, because it seems somewhat realistic as well.

Just in case it was still unclear, Rose and Joanna are definitely not the couple who got pregnant at Aaron and Calvin's wedding. That is yet another couple, who are included in the poll options. So we have two babies on the way. :)