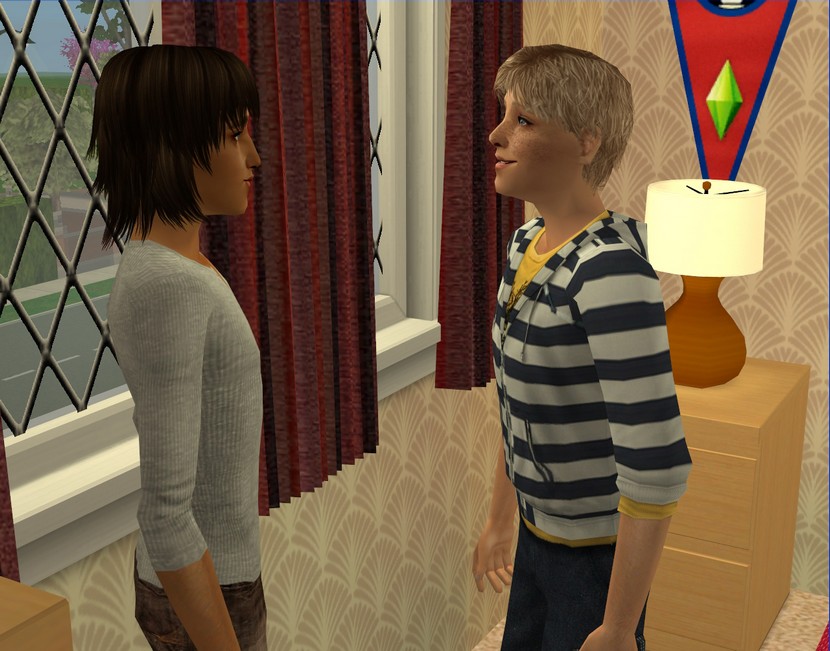 Mitchell has got it in his head that my house would be awesome for a party. He's been trying to convince me to throw one for at least the past couple of months.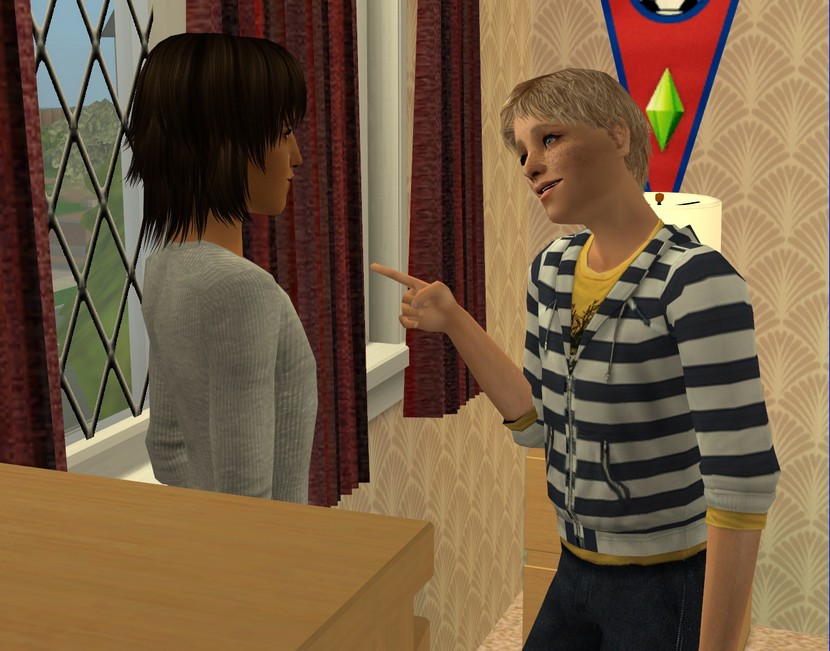 Now that Halloween is coming up, he's really stepped it up. Mitch is pretty persistent.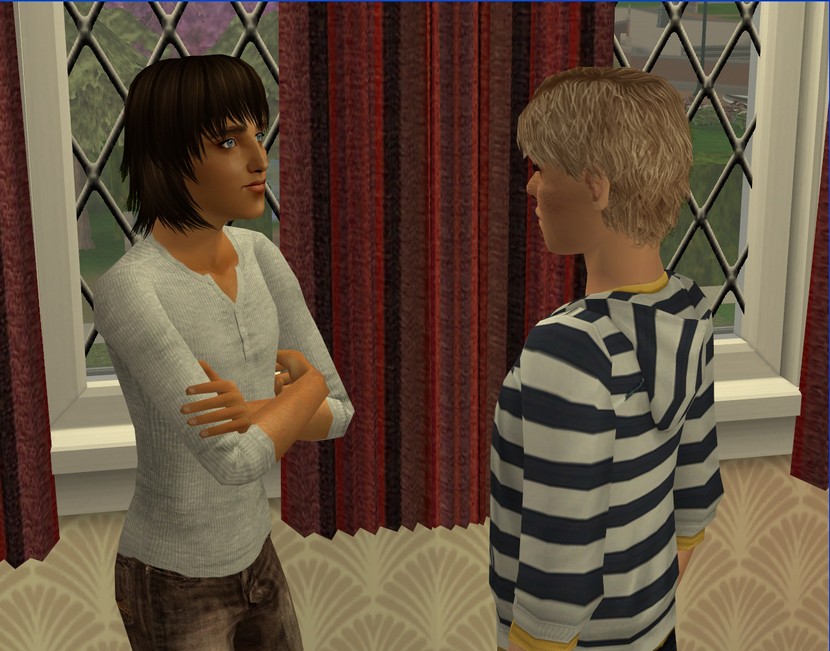 He keeps telling me to ask my parents but there's no point asking them. I could probably convince Mum but there's no way I could convince Dad.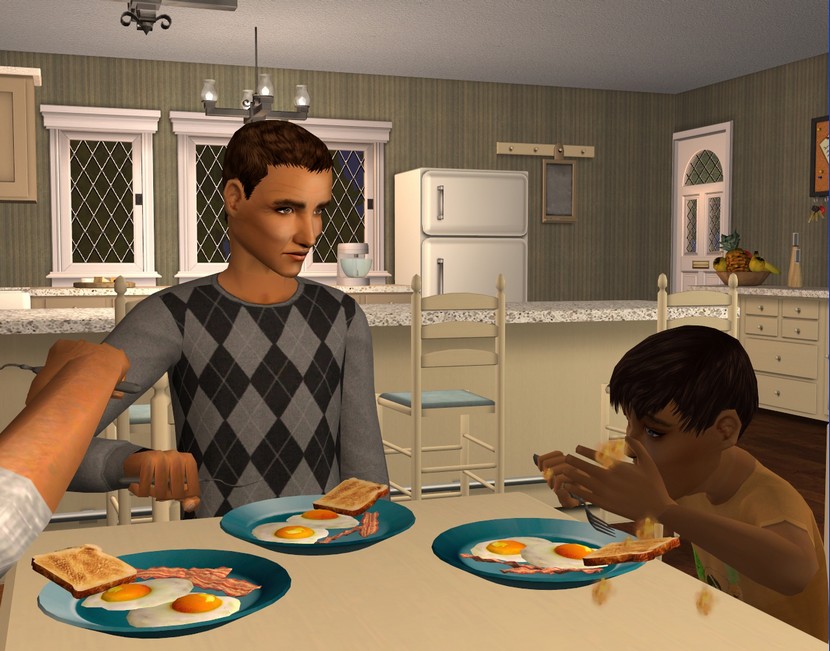 My dad is not exactly laid back and definitely isn't the kind of dad who would be cool with a party. The only kind of party he'd let me throw is one where he was right there watching us all the whole time.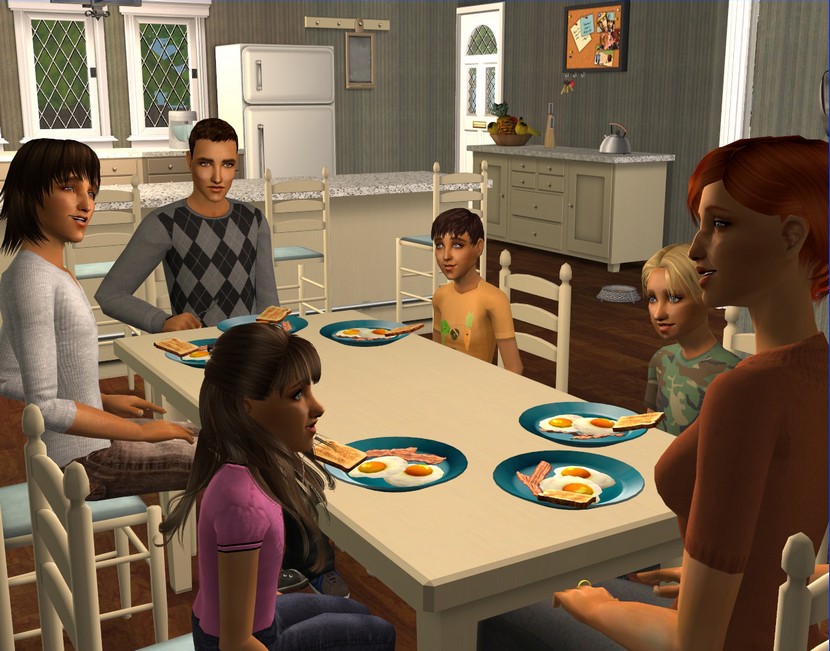 He'd probably make me involve Matthew, Simon and Charlotte as well. I bet everyone would just love that. I don't want to do too much that Dad would disapprove of anyway but that just sounds like the lamest party ever.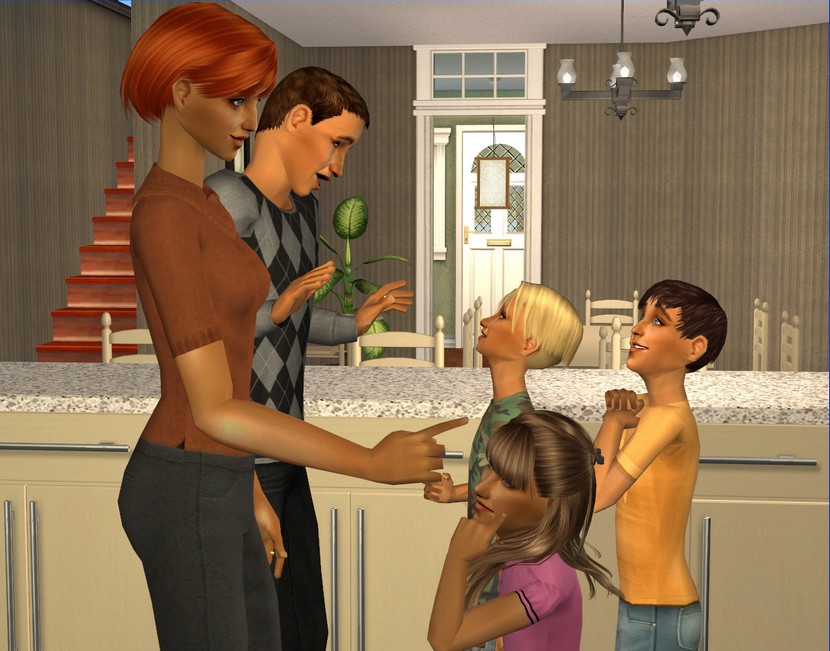 On Halloween, Mum and Dad were planning to take the kids to some kind of haunted house thing at the primary school, then trick-or-treating for a bit and then dinner at Grandma and Grandpa's.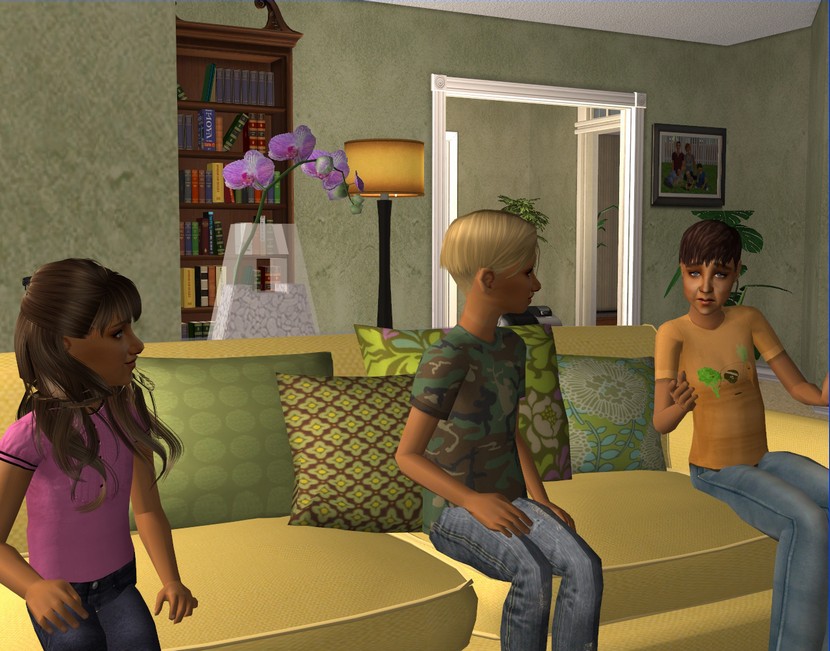 I haven't heard them talking about anything else since.
I could go with them, obviously but I didn't really want to spend all day with a bunch of little kids. It just sounds insanity inducing to me. And I see Grandma and Grandpa all the time anyway.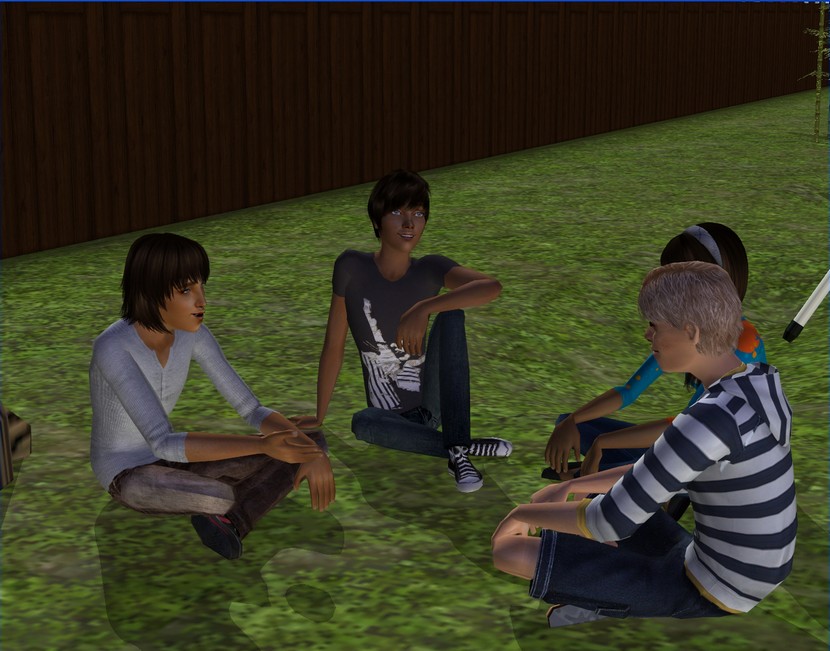 Instead, I decided to invite Mitchell, Noah and Jessica over for to watch some horror movies.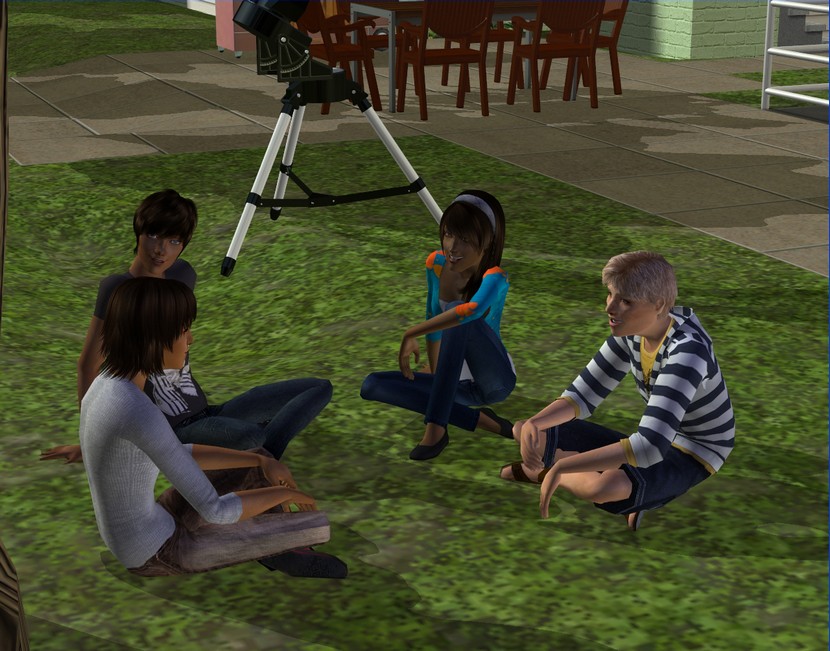 As soon as I mentioned Mum and Dad wouldn't be home, their eyes lit up and they immediately started talking about a party. We could start it in the late afternoon and have everyone out by 9:30 or 10, when Mum and Dad were due home.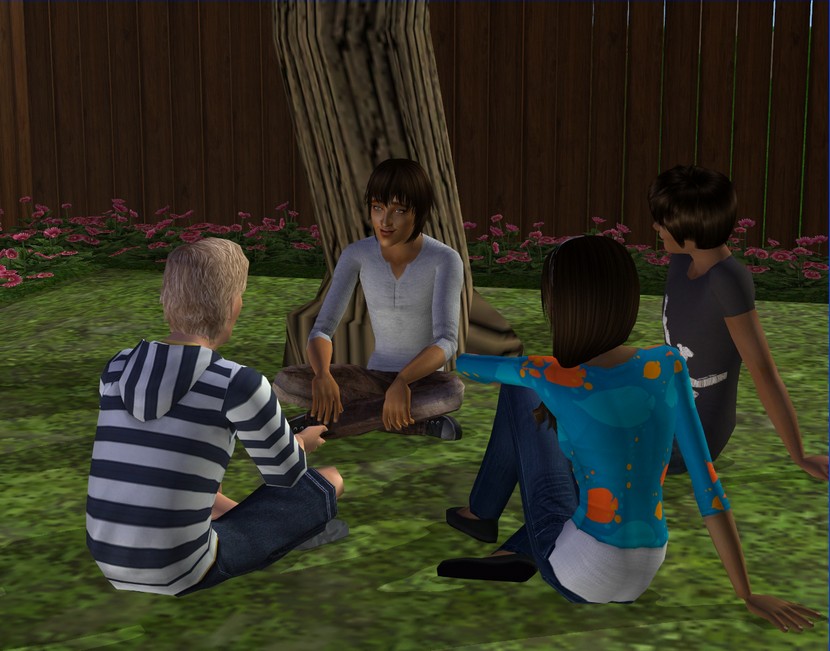 Every time I raised an objection, one of them would counter it with a solution. I felt like I was backed into a corner, so reluctantly, I agreed.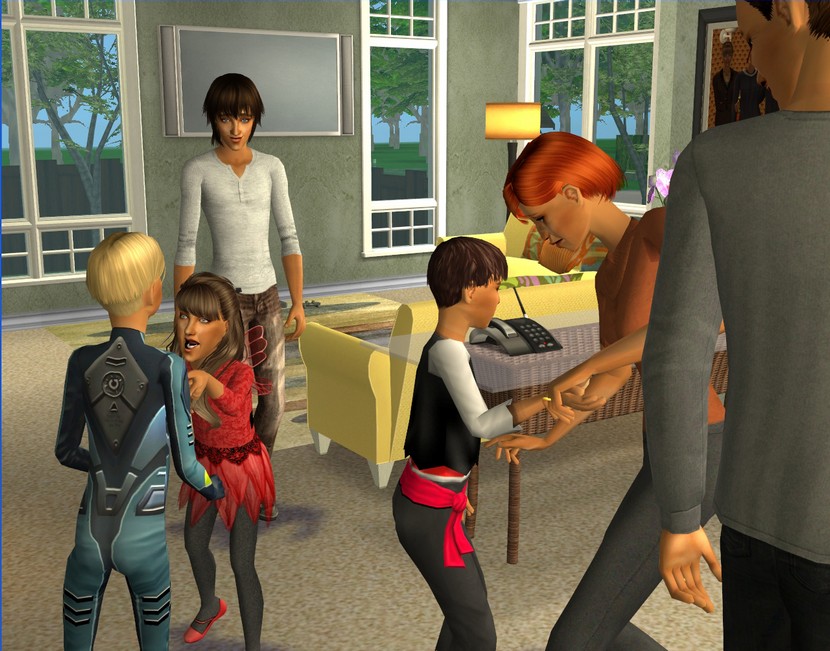 On the day, it felt like the rest of the family were never going to leave.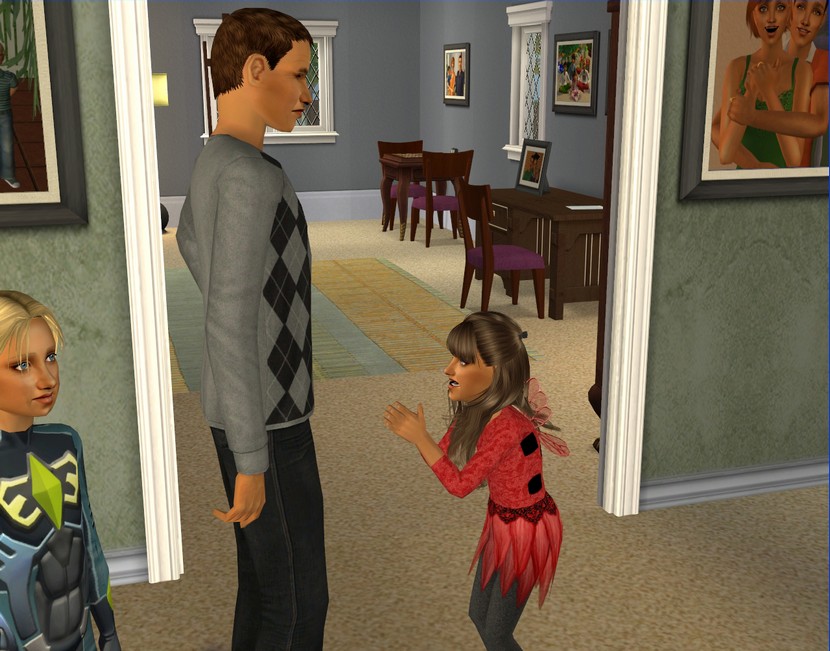 Charlotte kept fussing around with her costume. She wanted face paint but there was no time to put it on.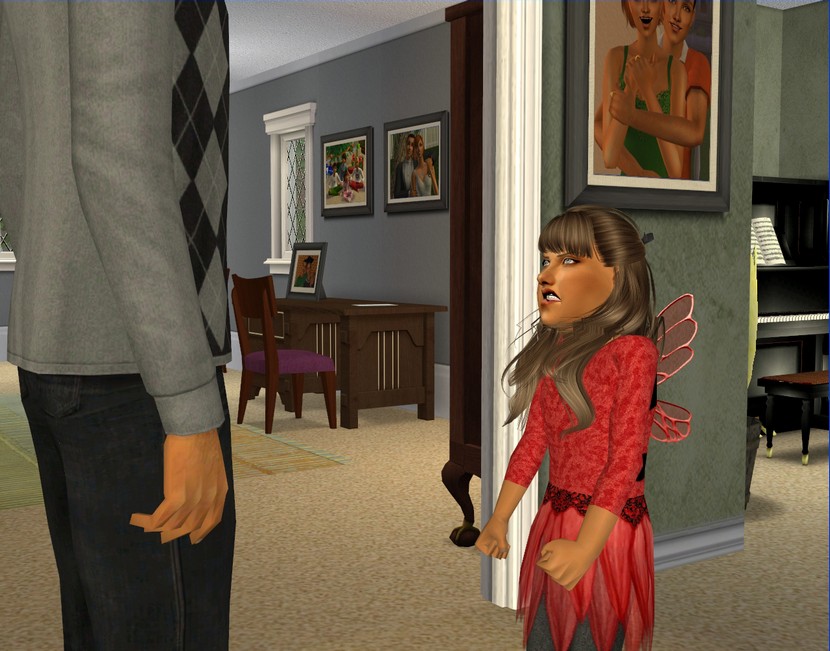 She's such a brat sometimes but she gets away with murder because she's "the baby".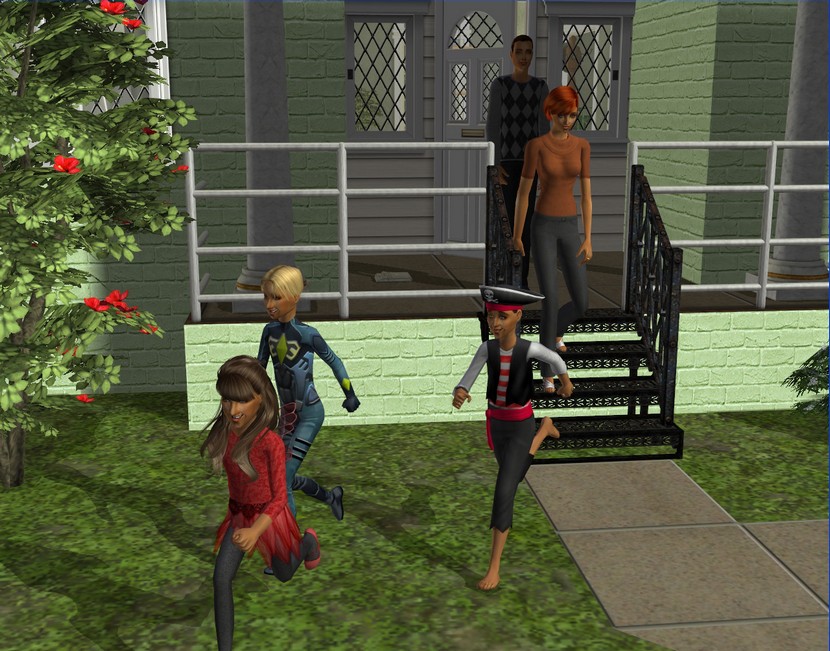 After two trips back inside so Mum could grab things she'd forgotten, they were all finally out of the house.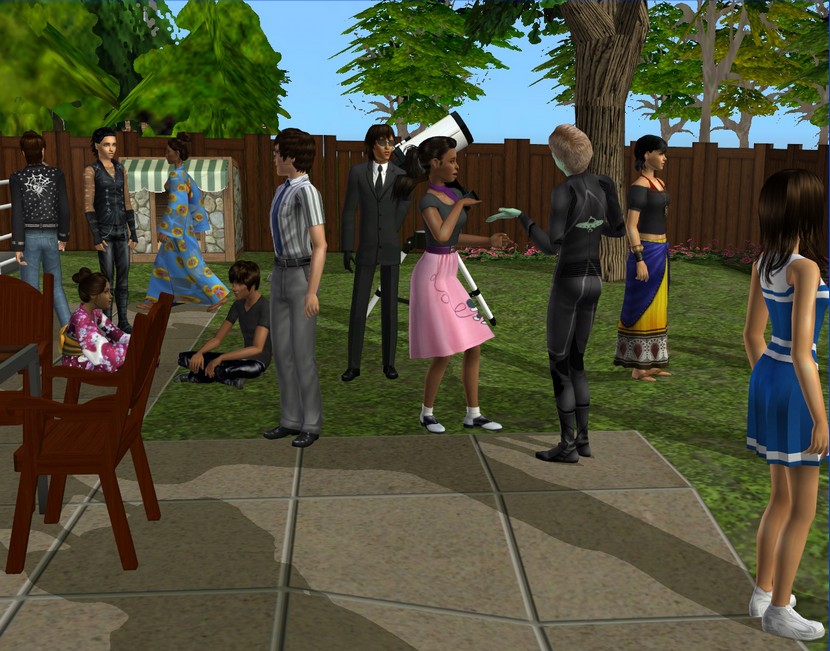 As soon as I saw everyone arriving for the party, I wished I'd said no. There were so many people, at least for me.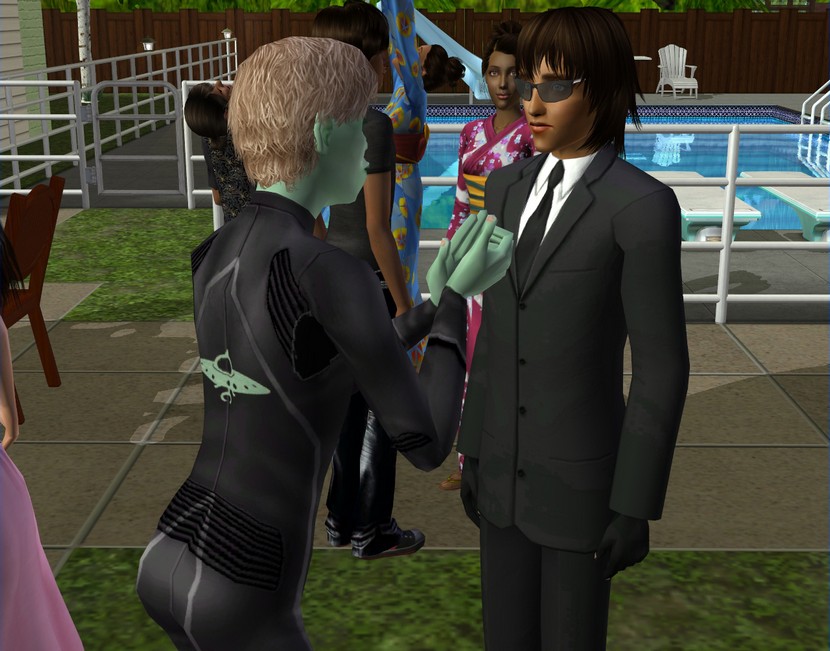 Mitchell said that was an essential part of why the party needed to be here. We have room, no one else at school does. I was just sure something was going to get broken or that something else would go wrong.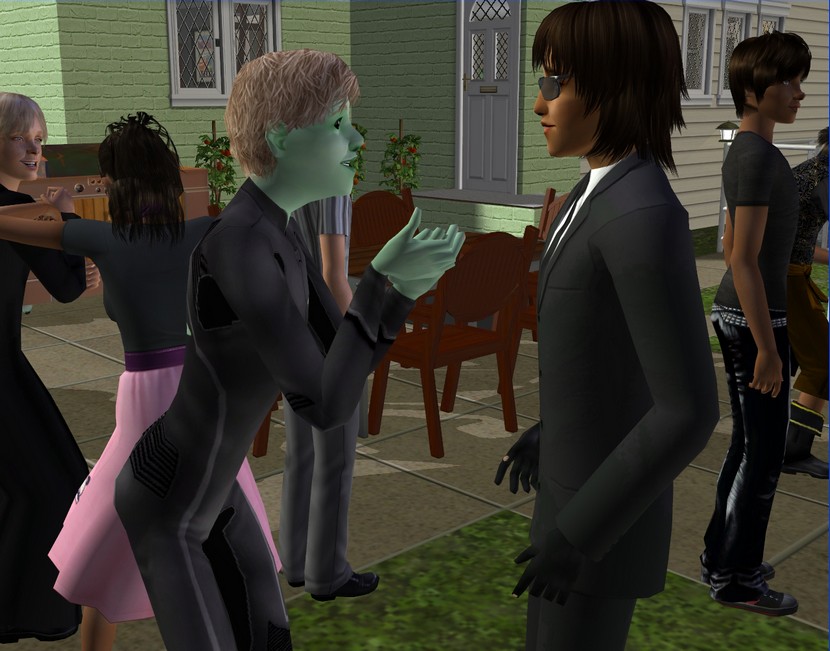 Mitchell didn't seem so concerned and told me to relax and have a good time.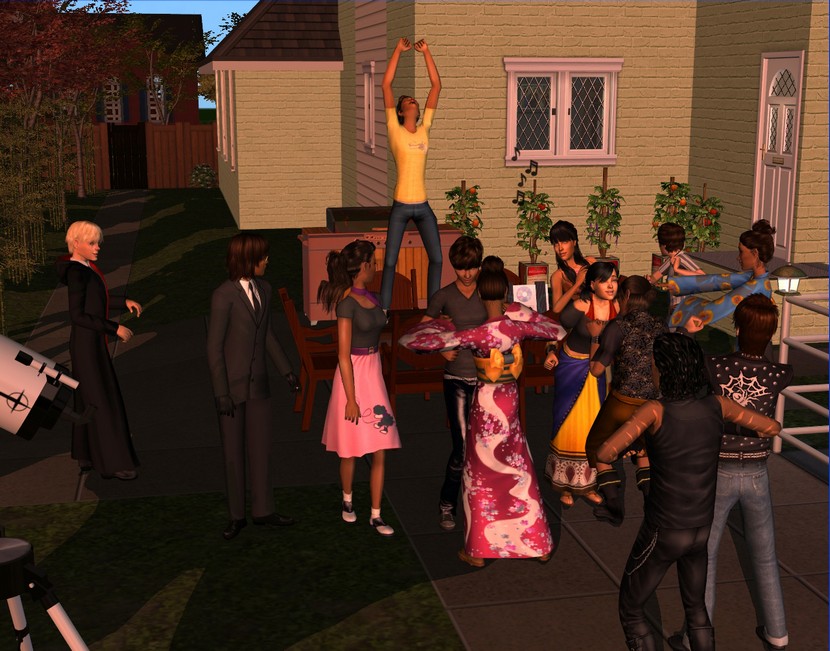 That was all well and good for him to say. It wasn't his garden table Anthony decided to stomp all over and it wasn't his dad who would go totally nuts if he knew about this party.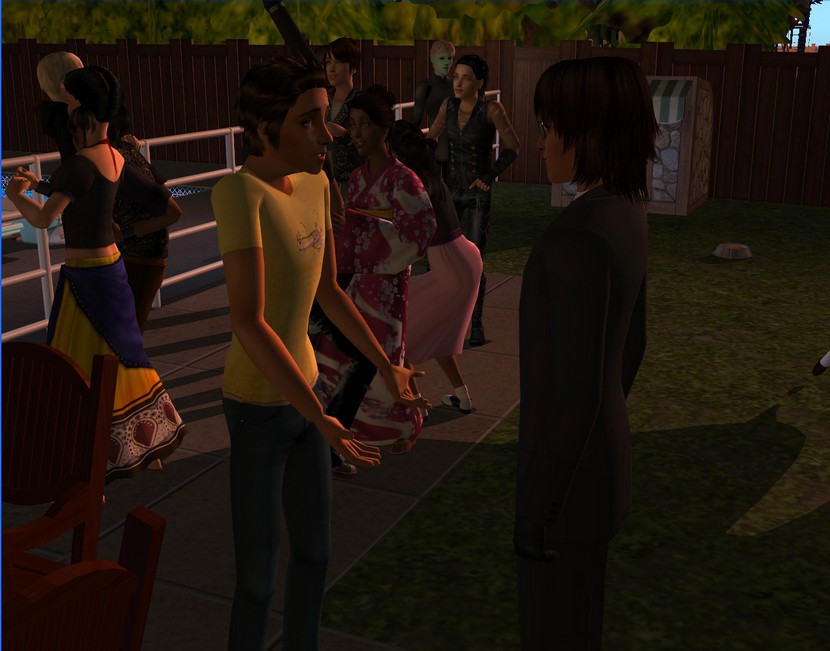 Anthony got down when I told him to but he didn't see the big deal.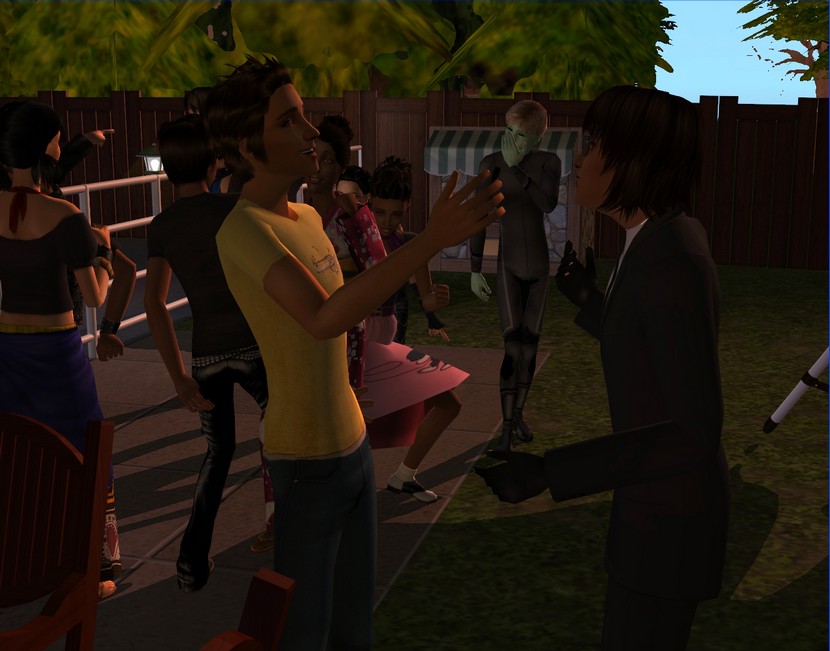 I guess it wasn't, really. So I decided I'd try to chill out a bit, seeing everybody was already here.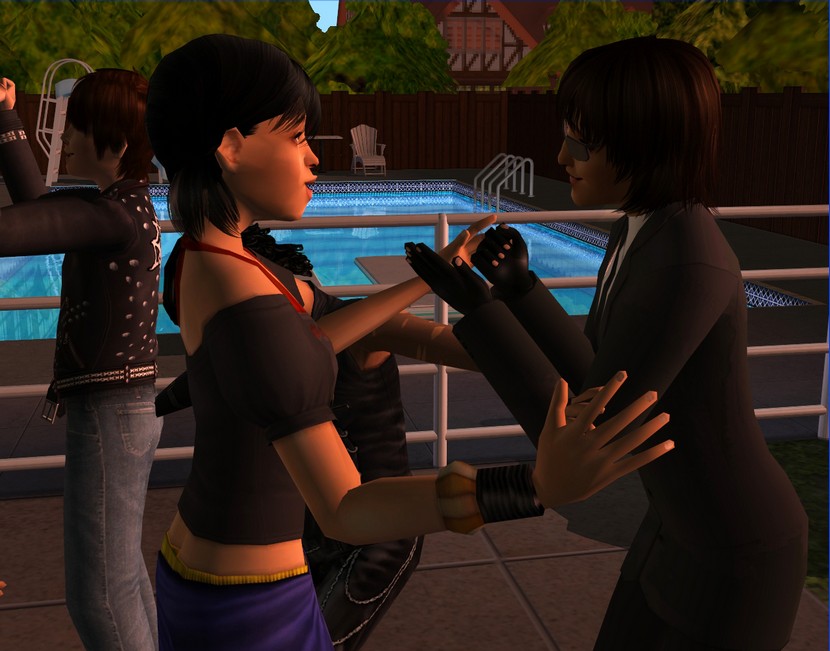 I was a little worried about having Louisa there at the party. She's kind of had a crush on me since we started high school.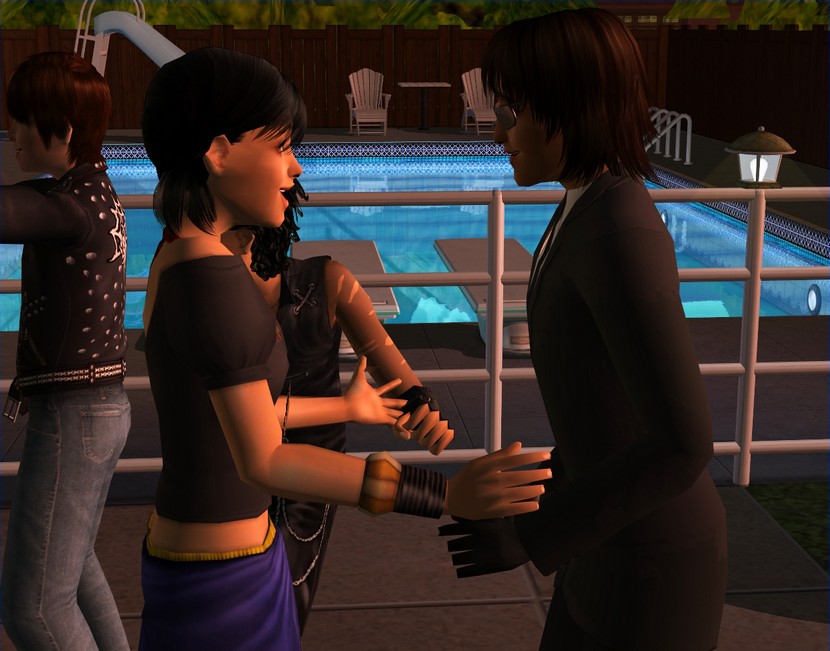 She's a nice girl but I'm really not interested.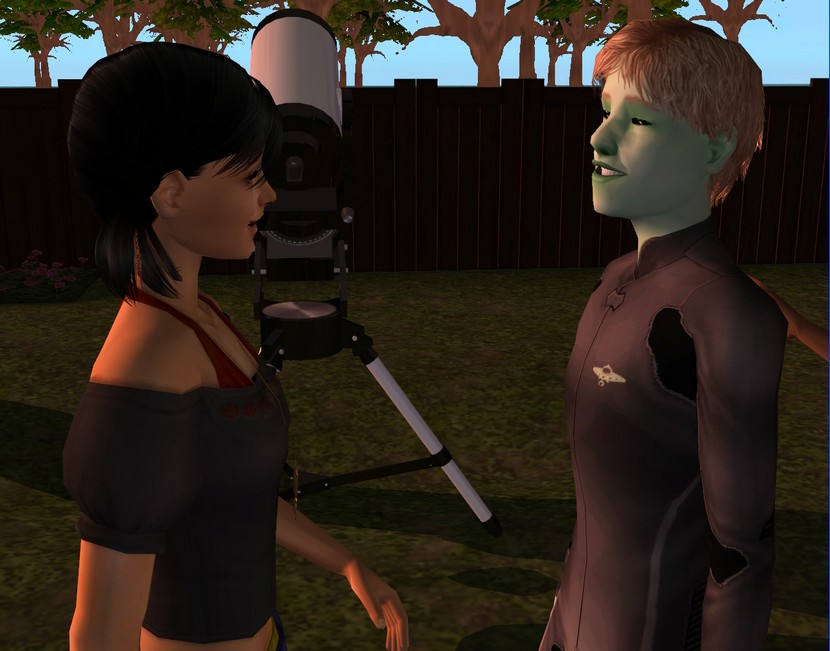 Mitchell thinks she's cute though, so he insisted that she come.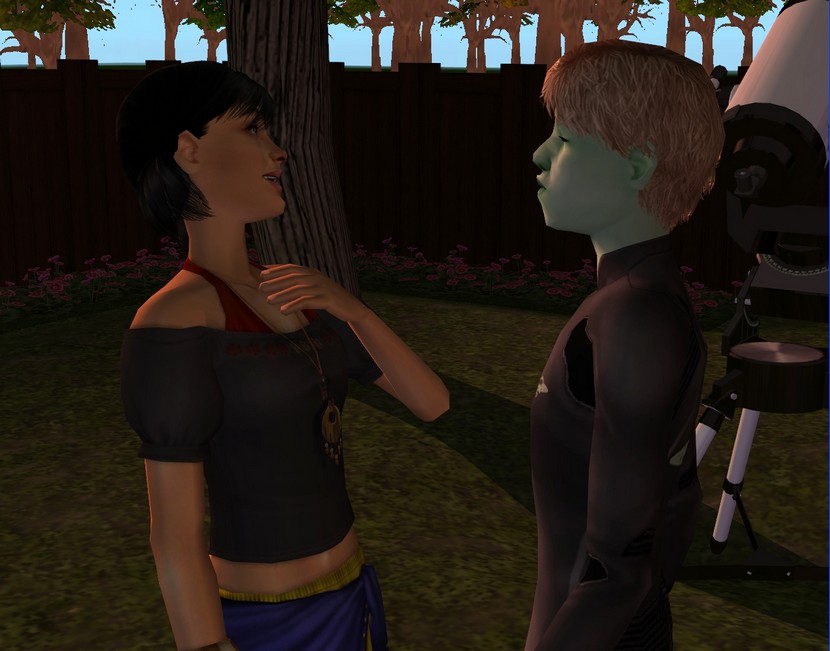 He tried to turn on all his charm to impress Louisa but I guess maybe the green face paint Mitchell was wearing as a part of his costume didn't do anything for her.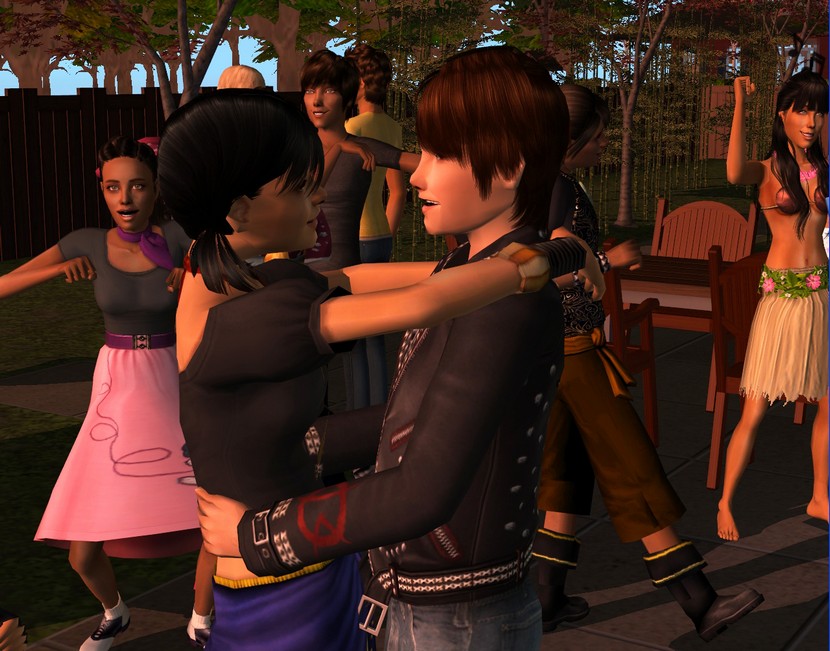 Sadly for Mitchell, Louisa's attention was soon caught by Justin Moretti.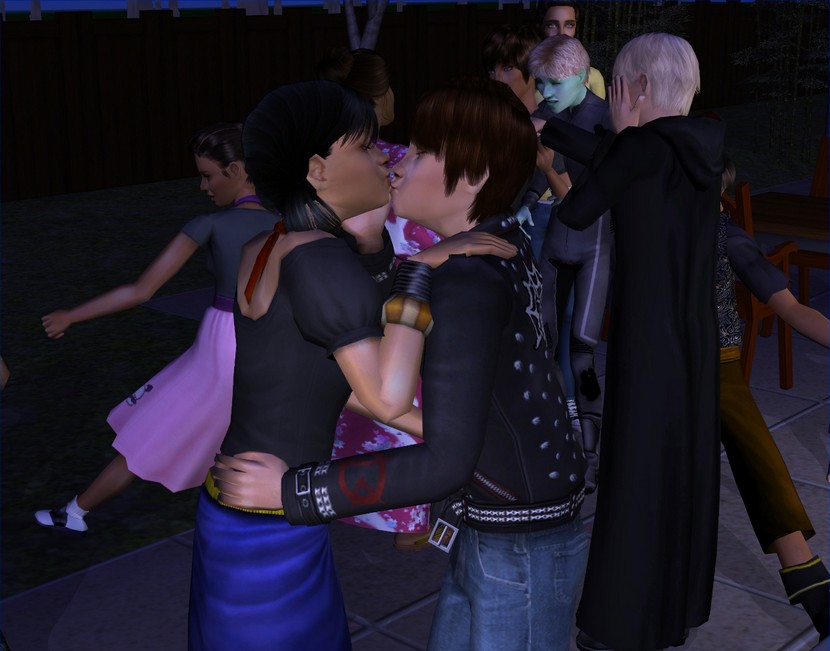 I didn't know they liked each other but I was just hoping it meant she'd stop flirting with me.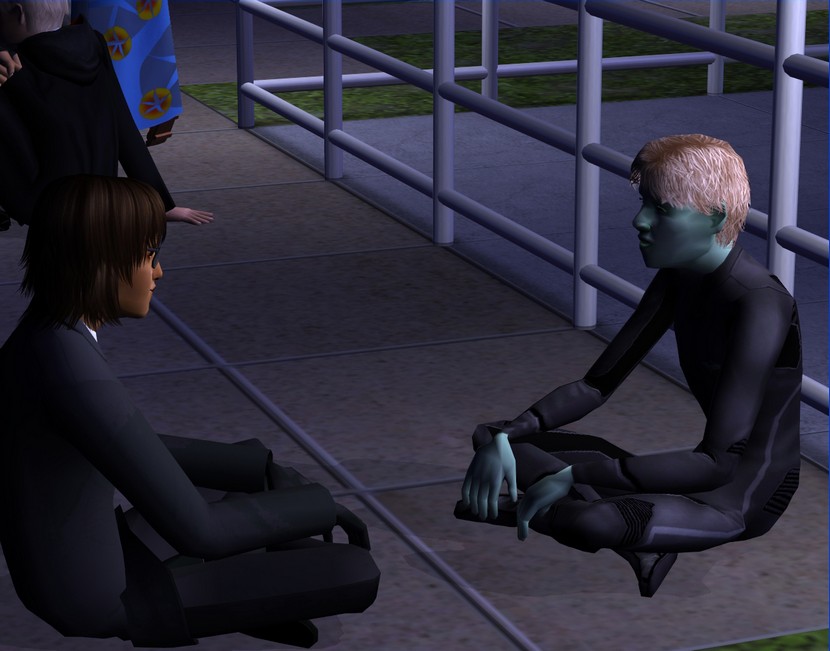 Mitchell was a little bummed out though. Louisa is the first girl he's liked since Rachel dumped him.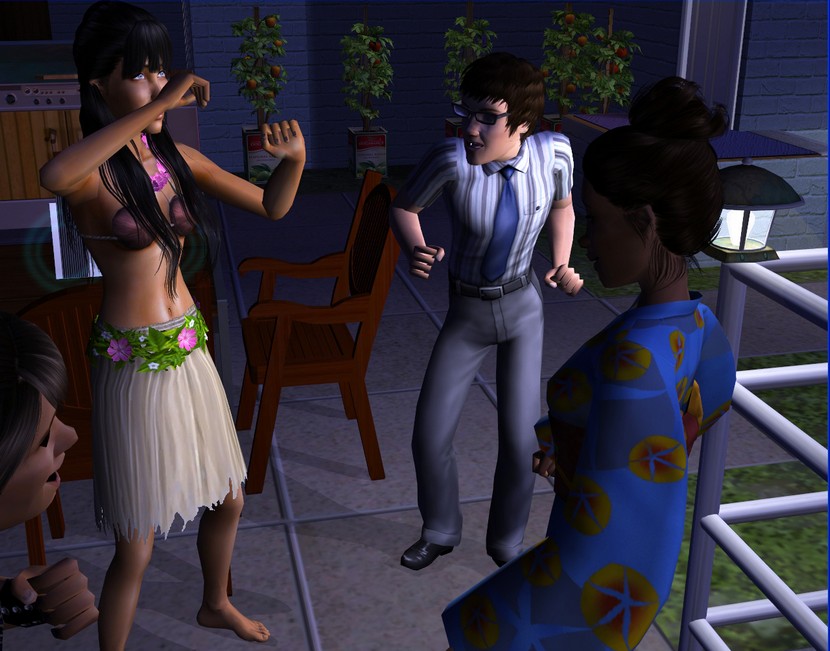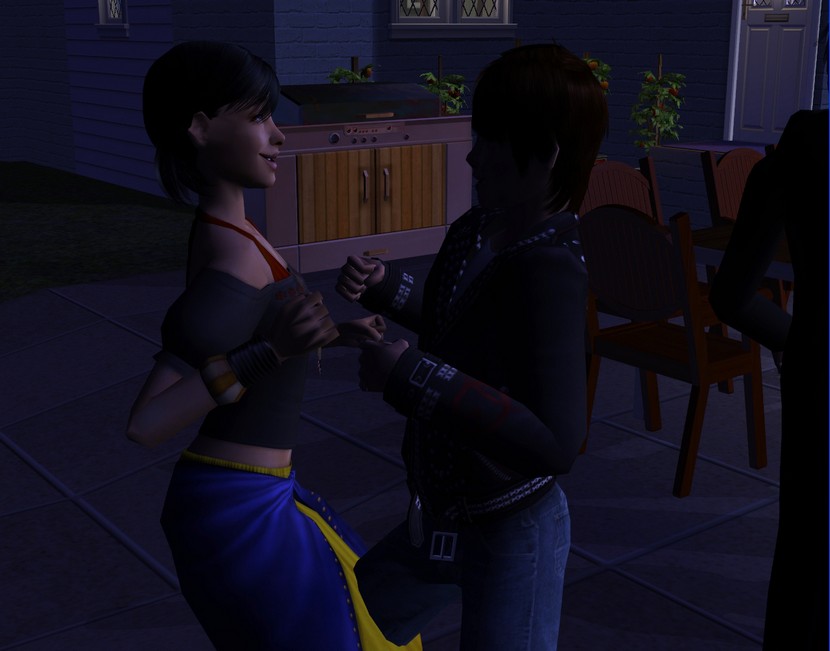 Everyone else was mostly having a good time though.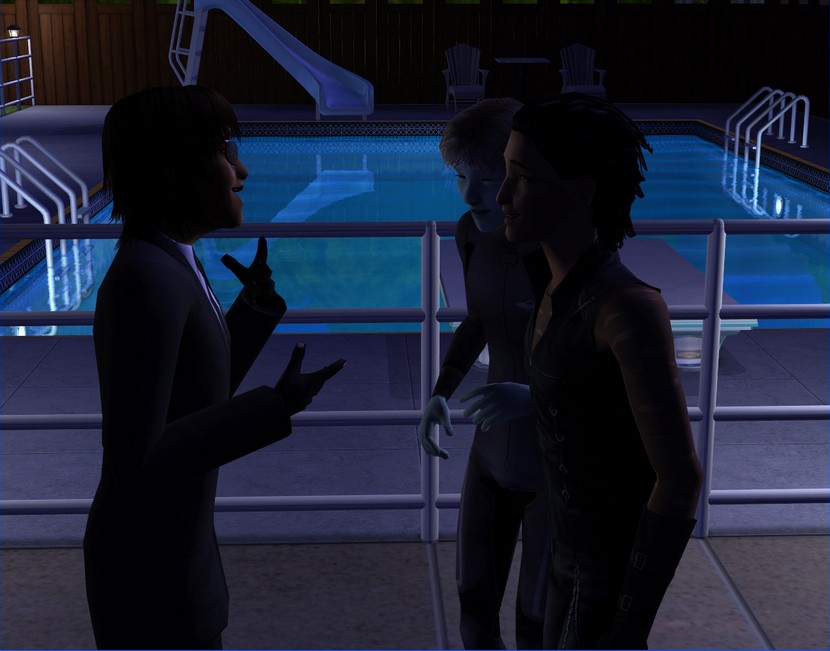 Even me, I had to admit.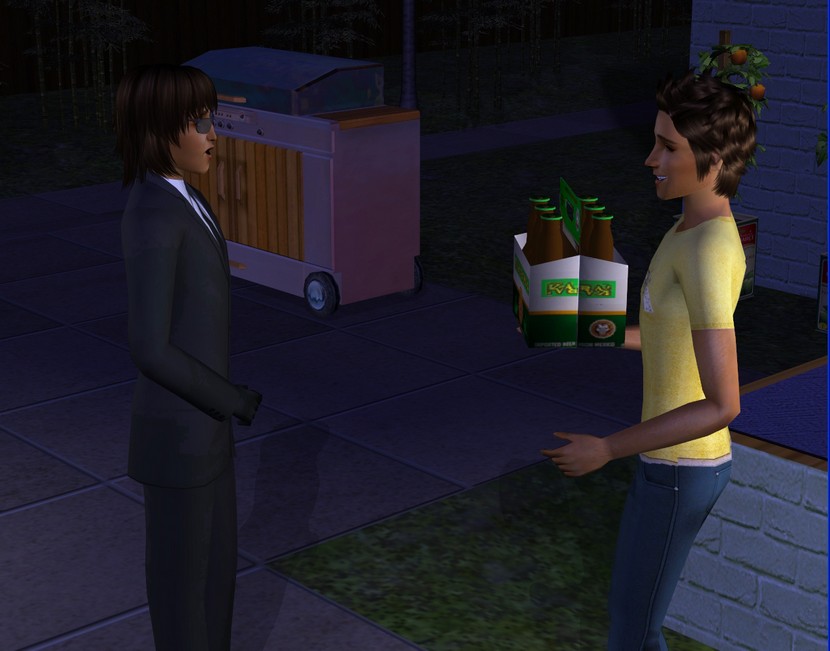 Right up until Anthony decided he was going to raid our fridge for some beer, that is. It was a perfect time for my parents to get home.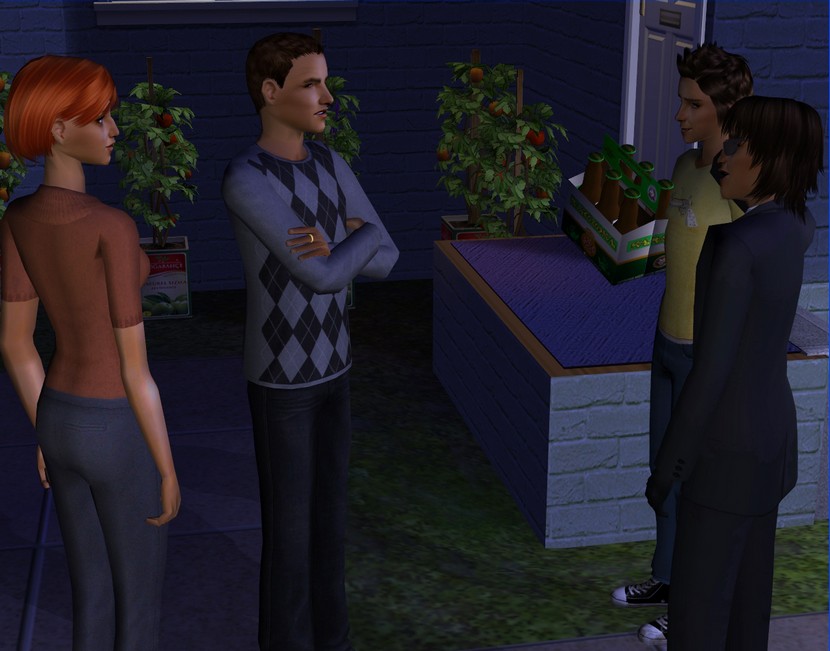 They weren't due back for another hour but ended up coming home early, seeing it was already such a long day. They would have been mad even without the beer but that was just the icing on the cake.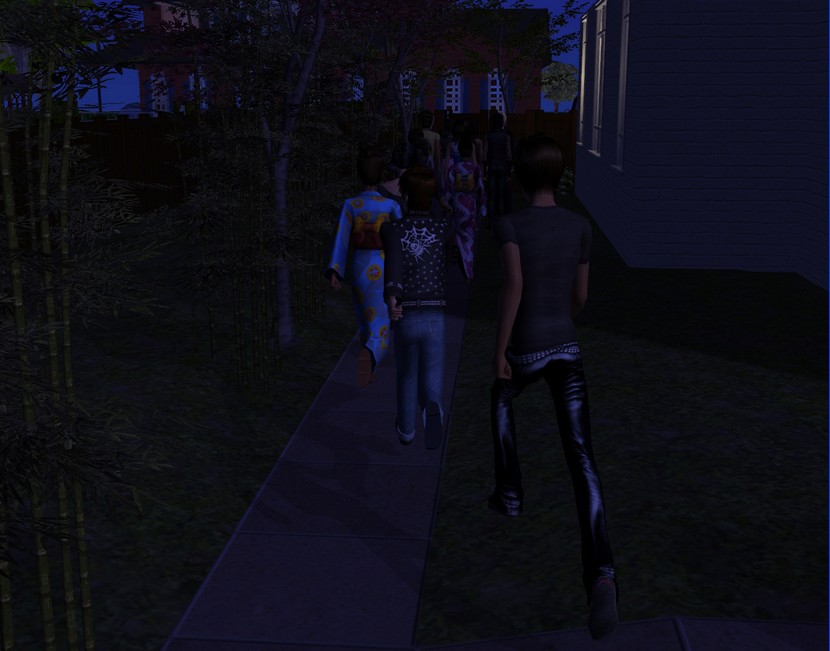 Everyone got out of there pretty damn fast once they saw my dad.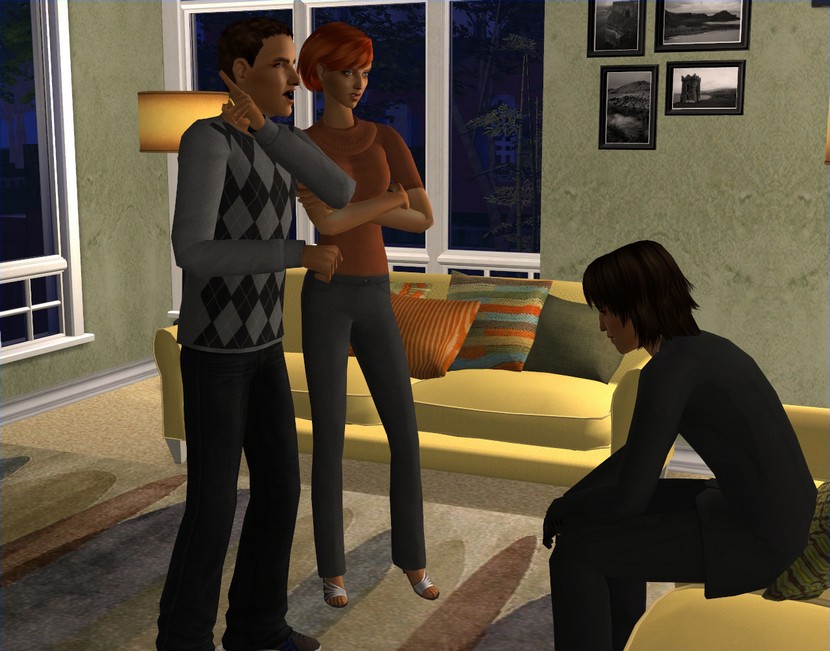 That left me alone to deal with two furious parents. I don't know if Dad was more angry about the beer or the party. I do know that I'm grounded until further notice - no phone, no internet, no television and absolutely no leaving the house for any reason other than school or work.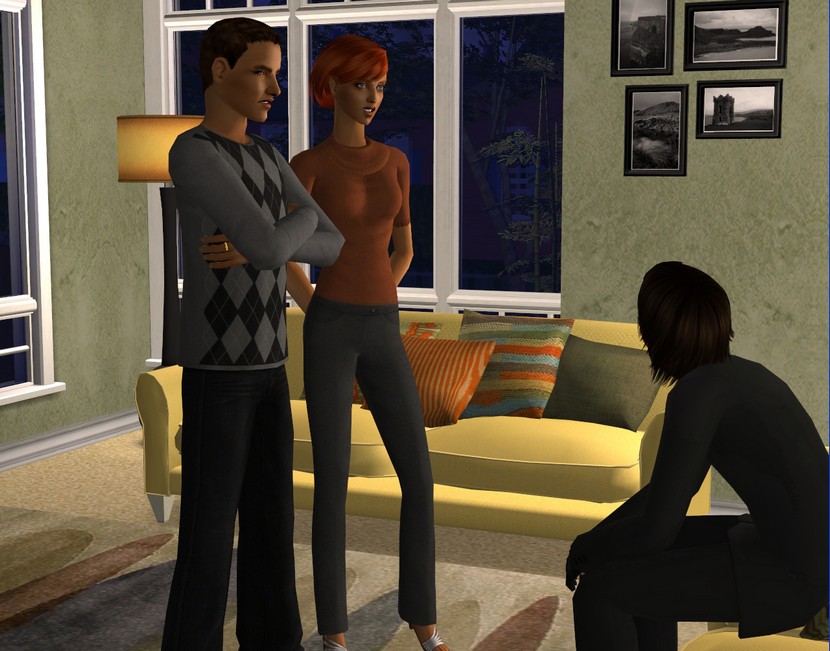 I thought maybe Mum would be more lenient than Dad - she's generally a little more laid-back - but not this time. They were doing that whole united front thing.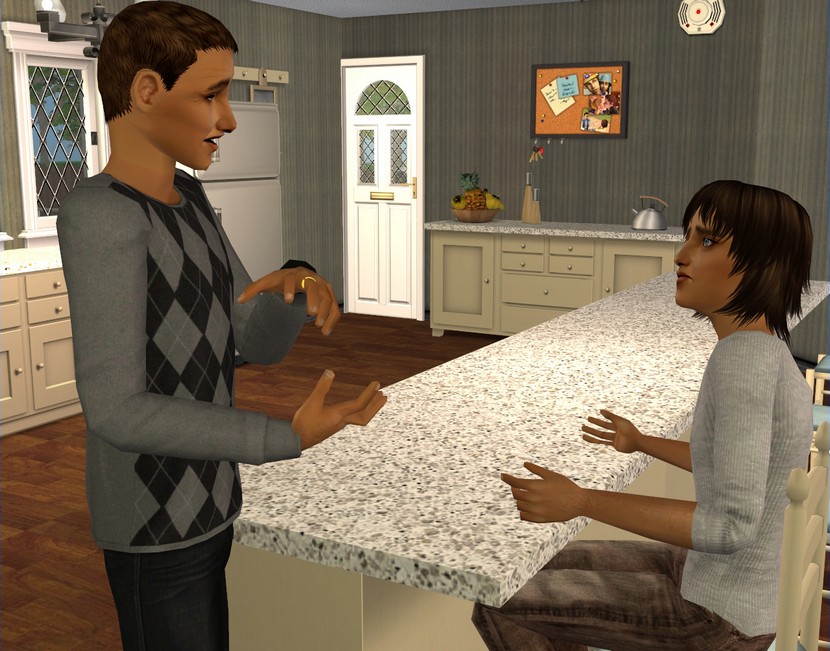 Dad calmed down a bit the next day and we had another talk. He does actually believe me that the party wasn't my idea.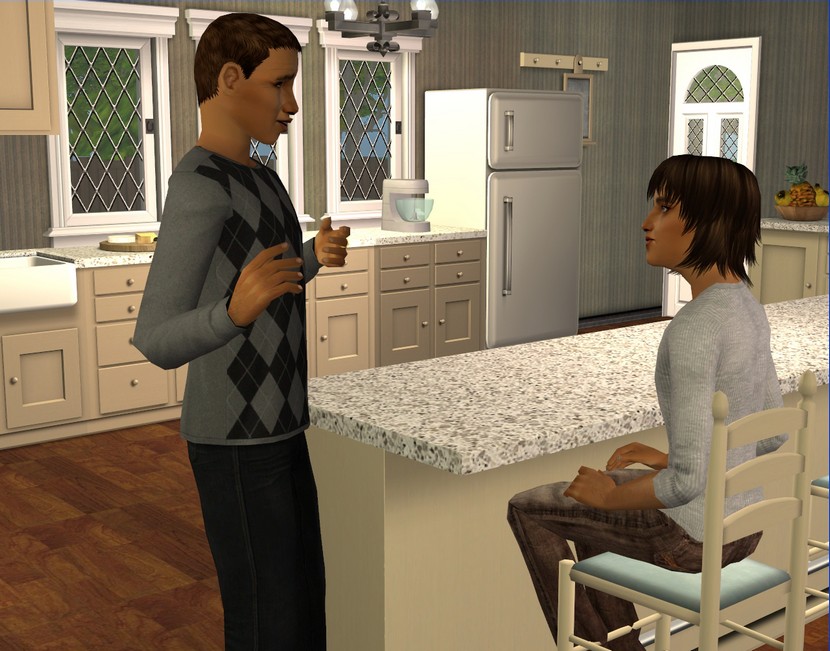 Unfortunately, that still doesn't let me off the hook. Dad still thinks I should have had more sense than to cave in to peer pressure.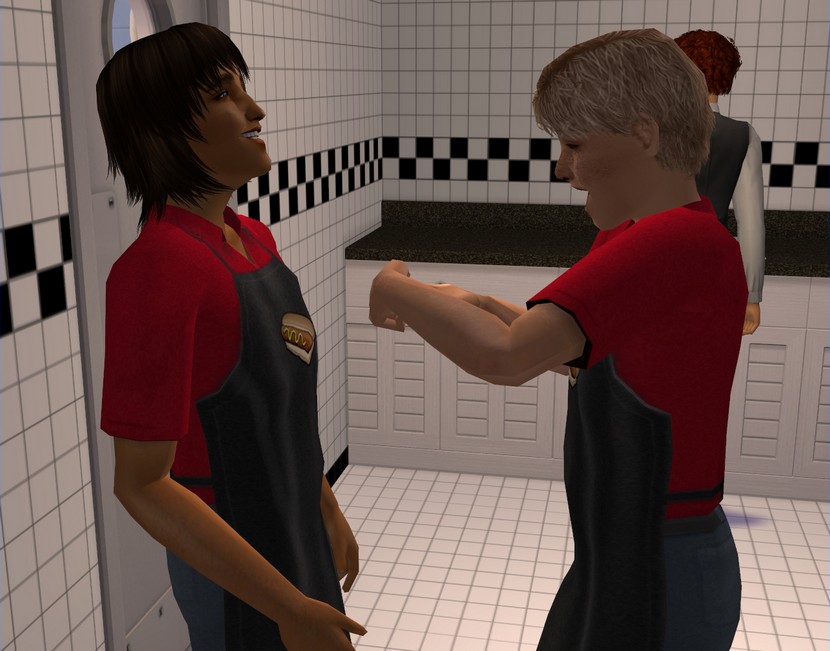 So I'm spending a lot of my time studying and working. You wouldn't think working would be so bad, seeing I work with Mitchell at Cluckin' Bell.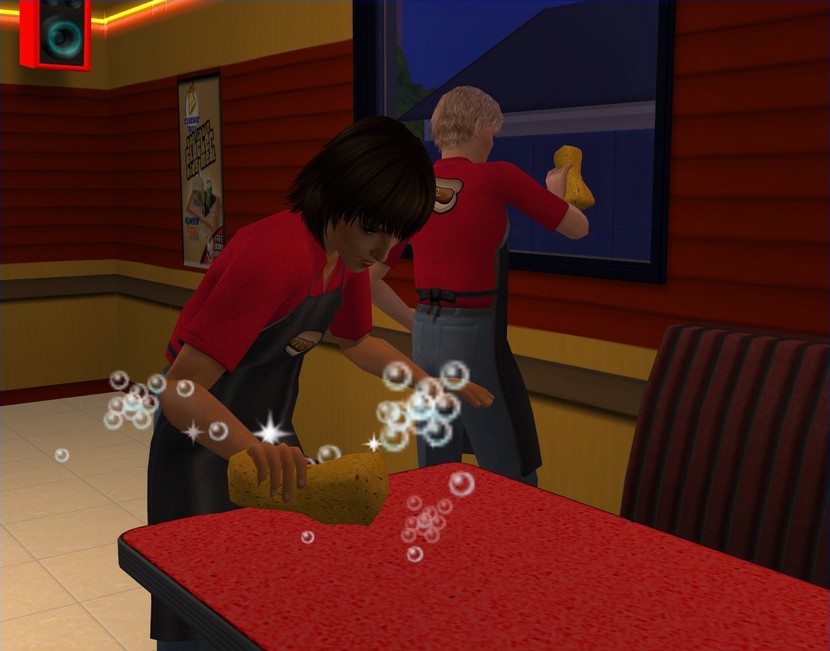 But we have to keep our minds on the job and there's much more scrubbing going on than goofing off.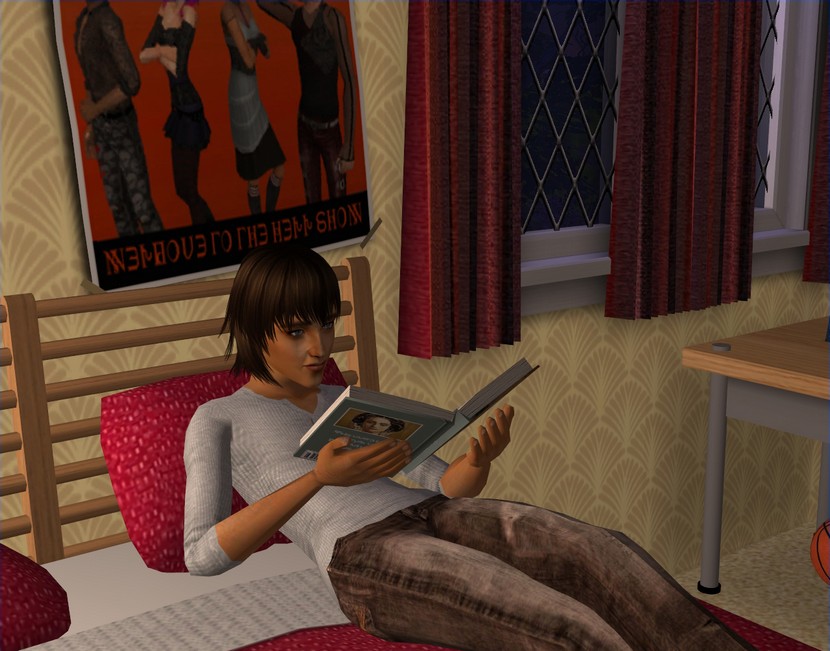 My life is kind of boring right now but I'm hoping if I keep my head down, my parents will lighten up a bit and I can have some fun again.
Extras: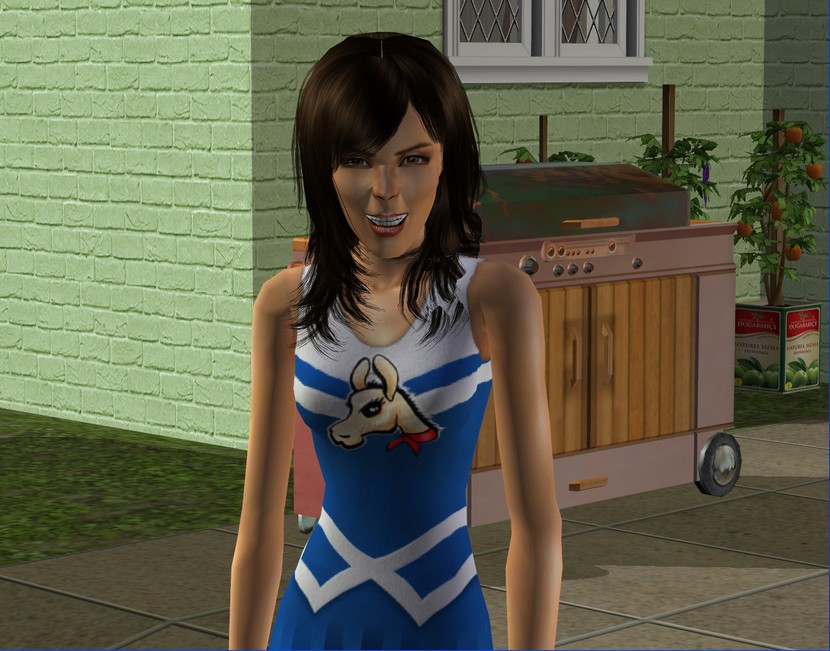 I don't know what this was about. Adelaide being Adelaide, I guess.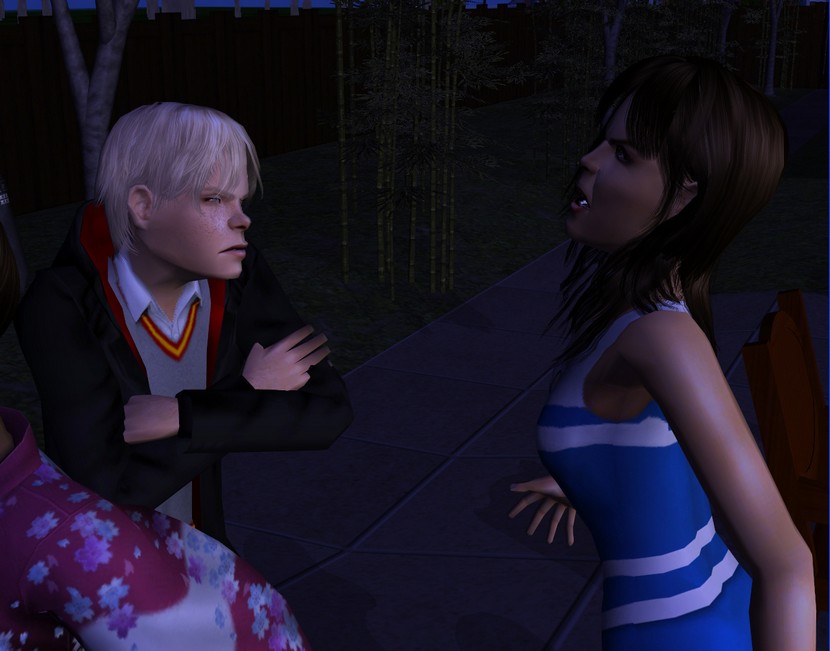 She was starting arguments with everyone, even poor Declan! I think the only people who didn't get a dose of her rage were Veronica and Noah.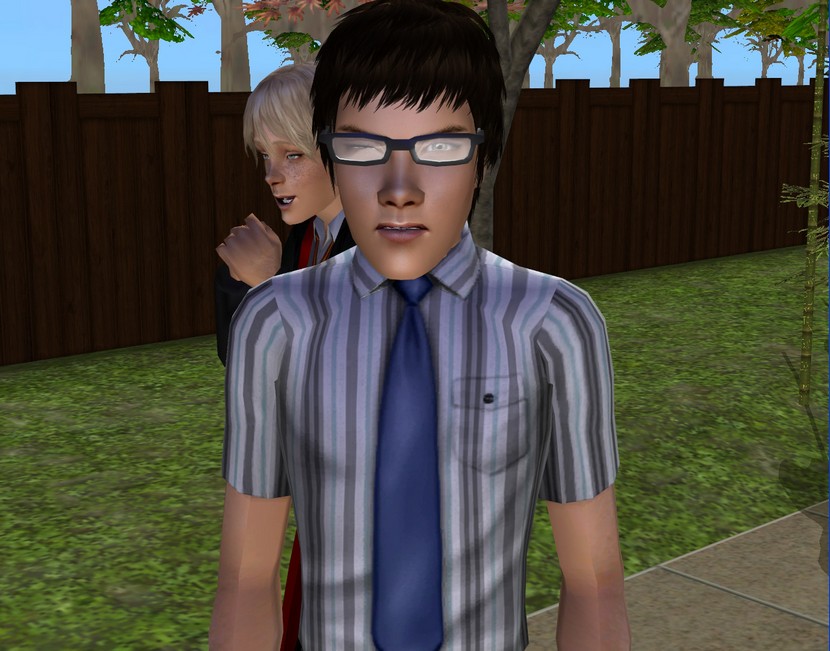 Aw, I'm sorry I had to dress you as a nerd, Xavier! But EA didn't give me enough stupid clothes to use for teen male Halloween costumes and CC creators don't seem to be picking up the slack, so you got stuck with "nerd", while Mitchell and Tim got to wear cool costumes like "alien" and "secret agent".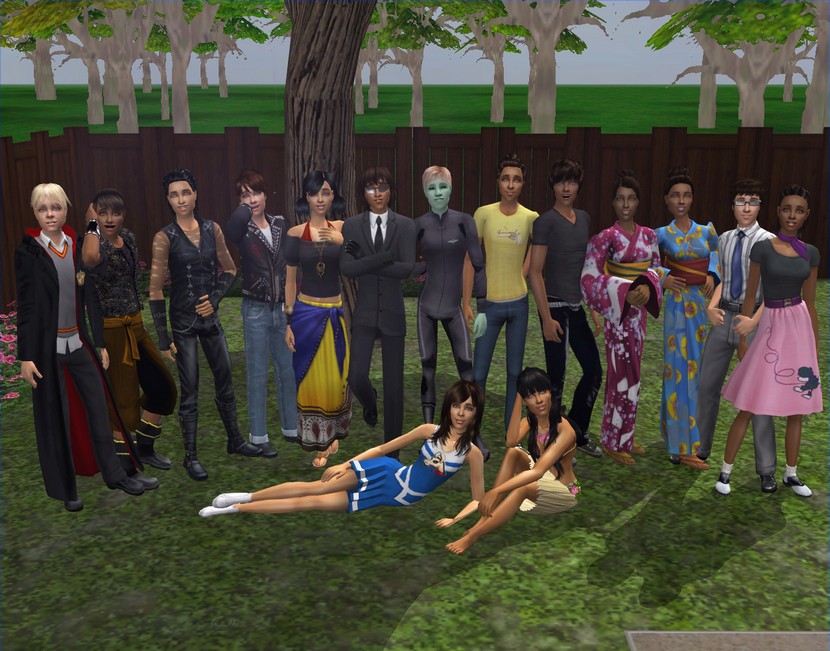 And a group shot, because you didn't really get to see everybody's costumes! As with every other picture on this entire blog, you can click to enlarge, if you like. I was scraping the bottom of the barrel with Emma and Jessica but they're the types to do matching costumes anyway.

Notes:
Title is from Sulk by Radiohead.
Argh, this took me forever to post! I seriously thought that after getting back from Melbourne on Sunday night, I would feel like loading up the game, getting some more pictures and then typing it all up on Monday afternoon. Uh...not so much. I didn't even load the game again till Tuesday and am typing this on Wednesday afternoon. I was a little ambitious, I guess!

Charlotte's tantrum was inspired by my own boneheadedness. All along, I'd been thinking her Halloween costume had matching face paint and I was thinking how adorable it was going to be. Turns out, I either didn't download it or it doesn't exist, so she had to go without. :\ I'm a bit terrified of her now!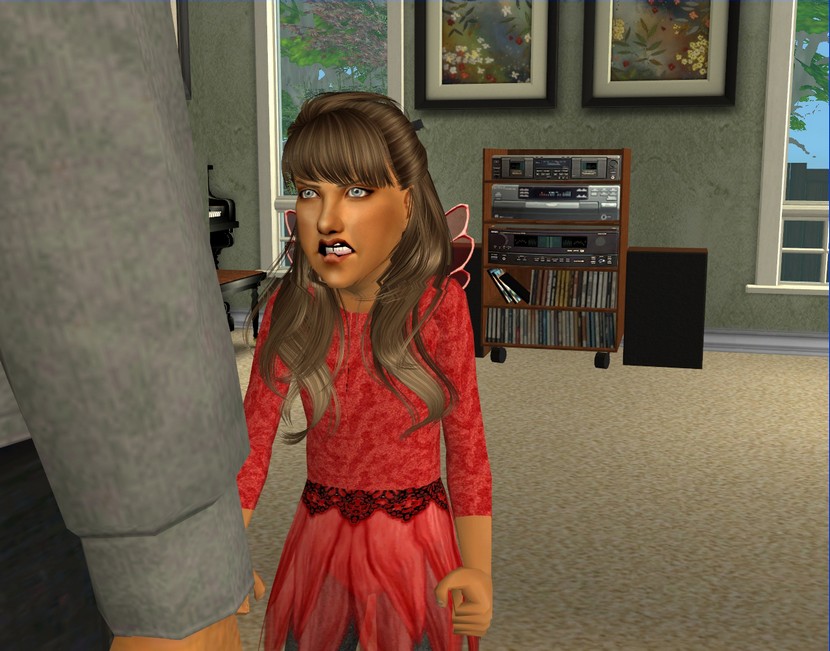 I can imagine Jesse and Abigail or even Wade and Amelia being a lot cooler with a party than Eliot! But their houses kind of suck for parties, so the pressure was on for poor Tim!

Mitchell has 3 bolts with Louisa but alas, she decided to go for Justin instead, who she has a mere 2 bolts with. And that's the first kiss for both Justin and Louisa.