Yay birthdays!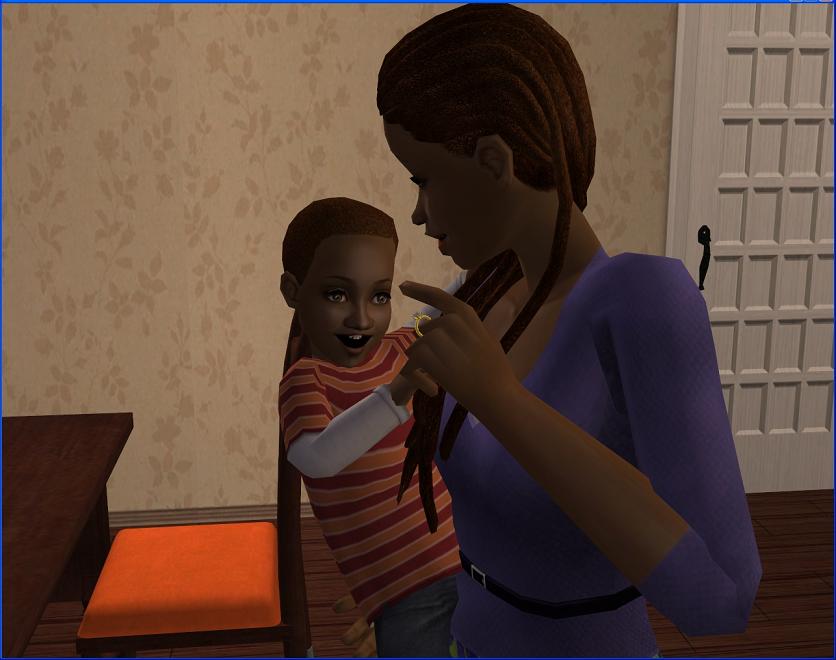 Christopher Draper
is 1! No toddler pics of
Mum
or
Dad
because they joined Sullivan as adults but I can tell you that he has Kendal's nose (as I was hoping for) and I'm pretty certain he has Lake's eyes and mouth. So like his Dad, I'm expecting him to look vaguely like a woman from certain angles when he gets older. ;) Gosh, I already love him though - such a sweet face!
Onto the 4 year-olds!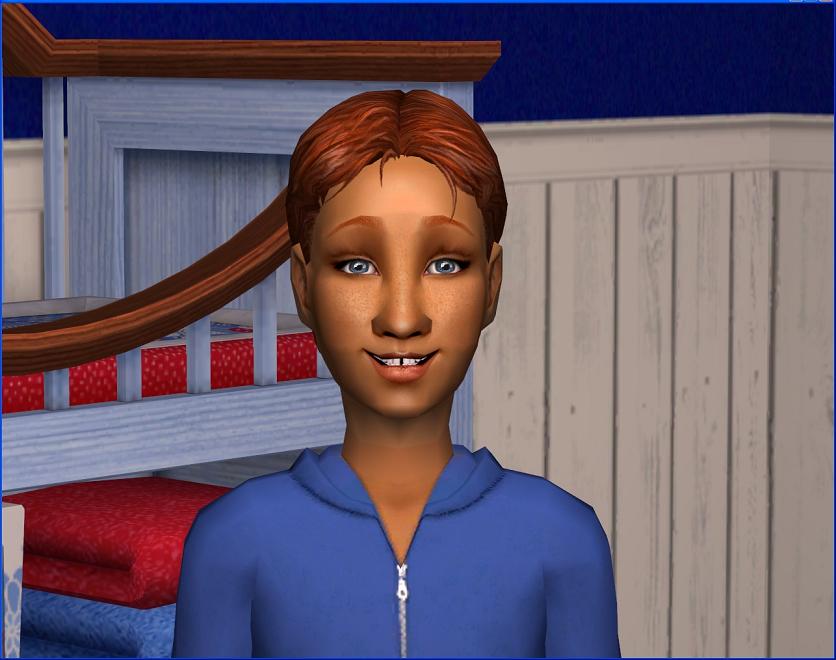 Jack Benton
...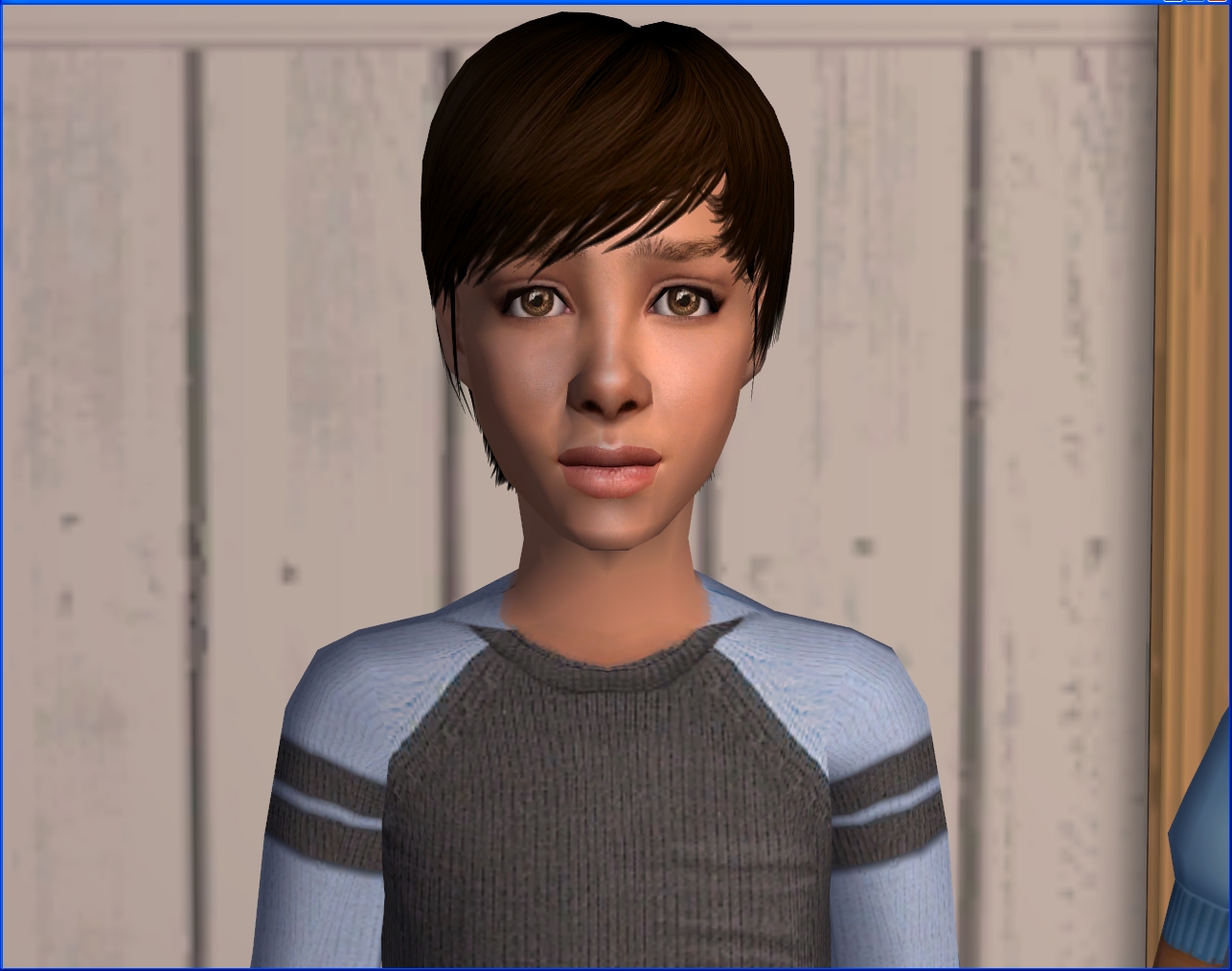 ...and his brother
Charlie Benton
. Not twins and not even biologically related. The Bentons struggled to conceive and turned to adoption. Jack was adopted and Charlie was a surprise baby for the Bentons, born just six months after Jack joined the family. So Jack looks like nobody and Charlie looks very similar to big sister
Josie
.
And
Audrey Lachance
is also 4 and totally adorable!
Just one 5 year-old and that is
Hope Collins
!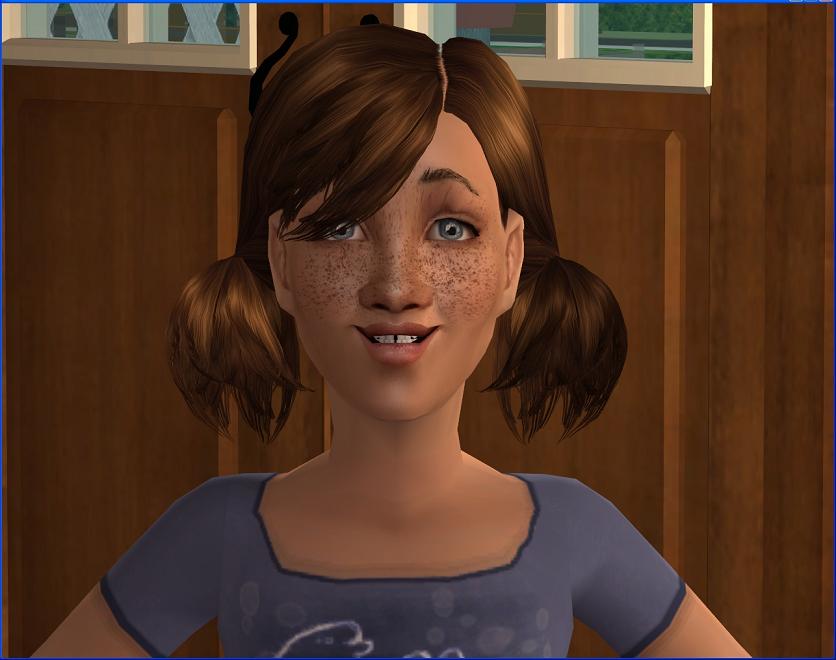 Definitely the spitting image of
her mother
!
Notes:
As you probably guessed, I've decided to age up my toddlers at 4 instead of at 5. Toddlers in the game don't really act much like real life 4 year-olds (or 3 year-olds, really but I'm not going to go crazy with this). Real 4 year-olds are capable of conversation more advanced than babbling and are generally pretty steady on their feet. I know some people have pre-schools set up for their pre-K kids in their hoods but I'm not doing that just yet. For this year at least, 4 year-olds will probably stay home from school, assuming my experiment with that "no school" option on the Education Adjuster from InSim works out!
I'm also going to be playing around with the stretch skeleton cheat this year,

using

Laura's table. For now though, I'm just going to do it on the kids and toddlers. I'd like to have adults of different heights too but I'm not sure yet how annoyed I'd be by the misaligned kissing. I'd mostly just like my 5 year-olds to look smaller than my 10 year-olds. I was playing with the heights a little bit a couple of nights ago and I think it's something that will work pretty well for me.
Christopher is another 1 nice point Sim - I have way too many of them! I'd kill for a Sim with even 2 nice points right now. And really, considering Lake has 7 nice points and Kendal has 5, it doesn't make much sense to me that their son would turn out so mean, if it's supposed to be genetic. I really don't like the way the game distributes personality points and am considering taking it into my own hands. I'd still want some randomness in it. I'm going to mull it over and see if I can come up with a better way to do it, as opposed to letting the game decide.