Round 22: Summer 2016
Evan Moretti
is 27.
(Amelia is 27,
Luc
is 23
, Ione is 20)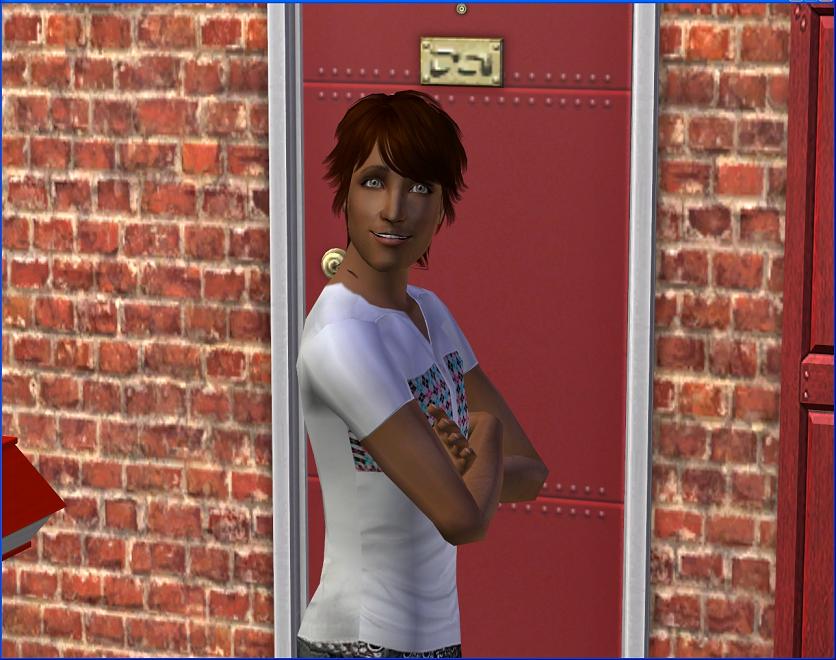 Narrated by Evan Moretti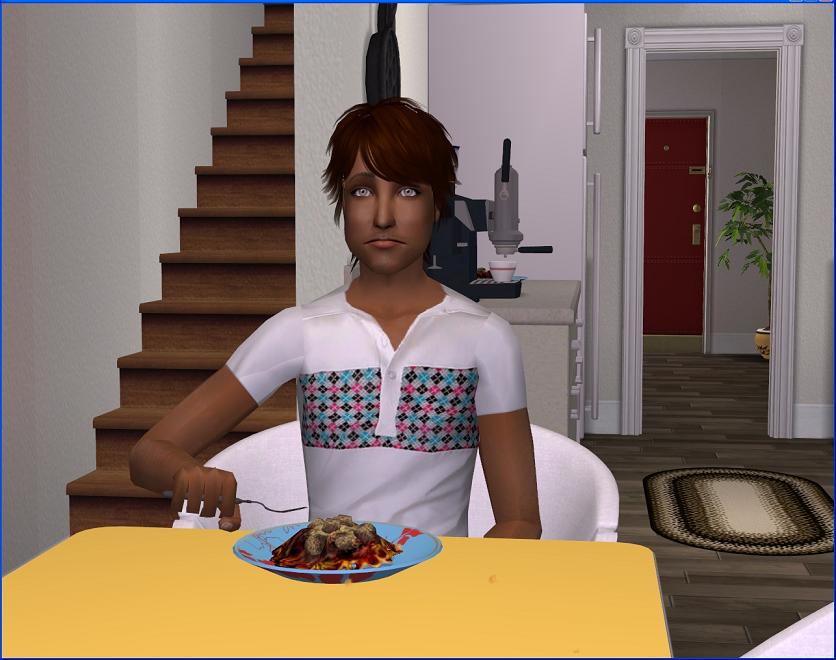 Not that we've ever eaten well here but the food situation has been particularly dire since
Eliot
and
Jesse
moved out.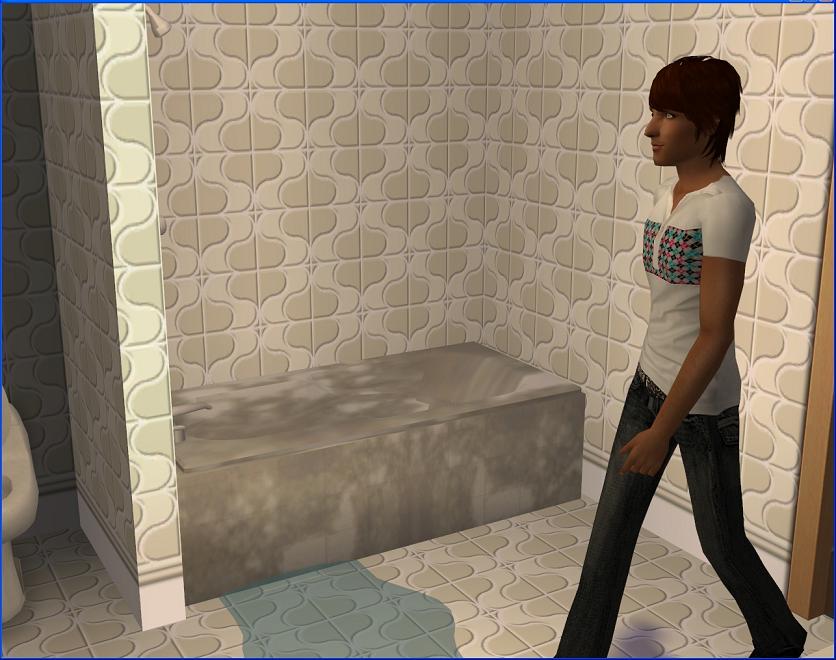 And without Eliot cleaning up after me, the bathroom is looking kind of disgusting.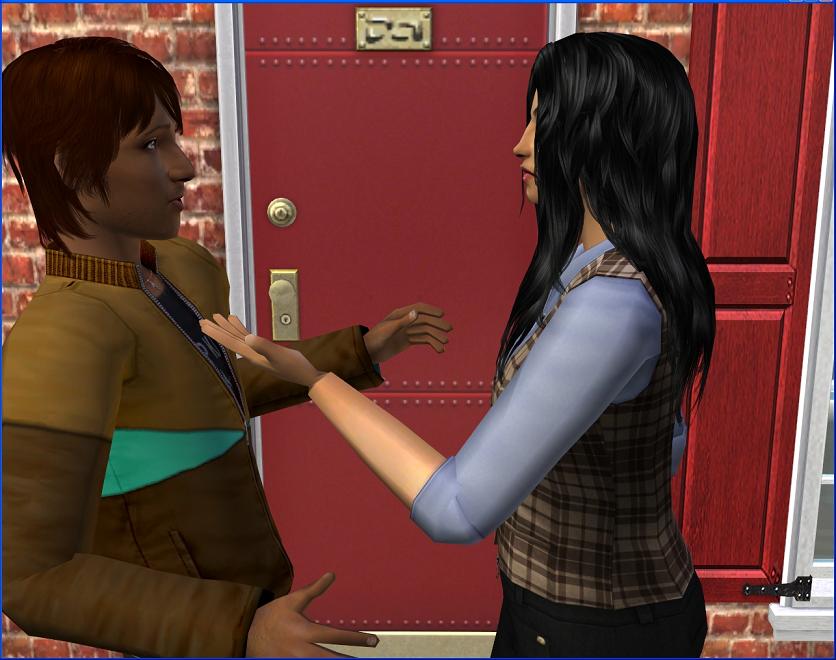 I've also been having a little trouble paying the rent. For the last couple of weeks, the landlord has had to come knocking on my door to collect the rent. I'd been hiding from her until I was sure I had enough cash to cover it. So far, I've just been able to scrape by.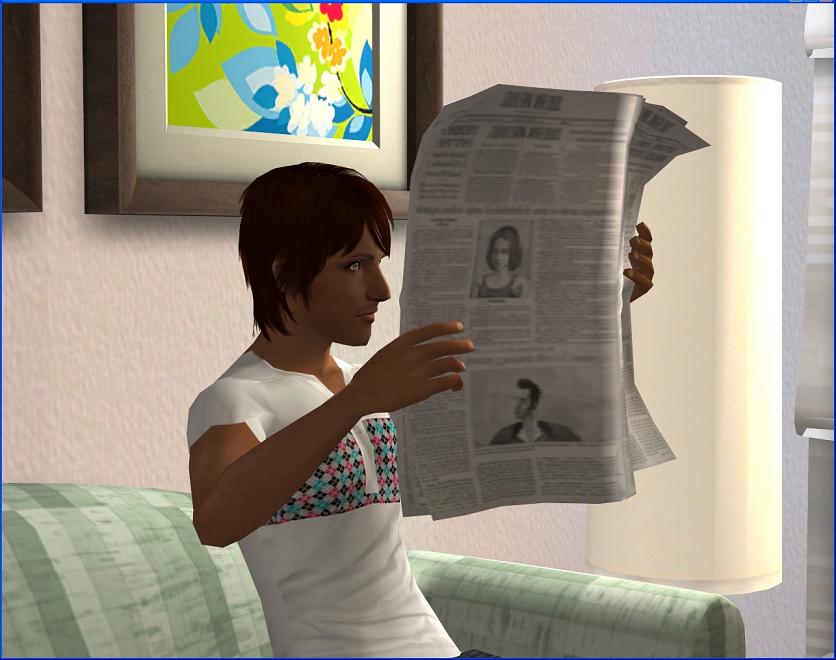 Sooner or later though, I'm going to come up short and I've decided I need to get another room-mate. It's getting kind of lonely here anyway, so I've been keeping my ears open as well as scanning the classifieds.
Eliot's brother-in-law, Luc, might end up moving in. He's stuck with
his mother
right now and he says it's getting kind of old.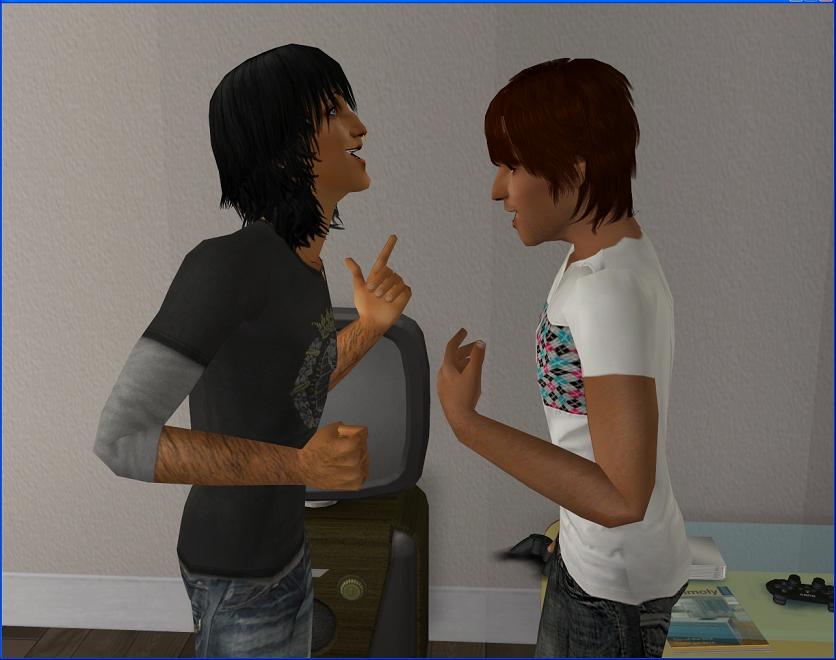 He just wanted me to assure him there'd be a place for his guitar and then he was convinced! We get along pretty well, so I think it should work out well.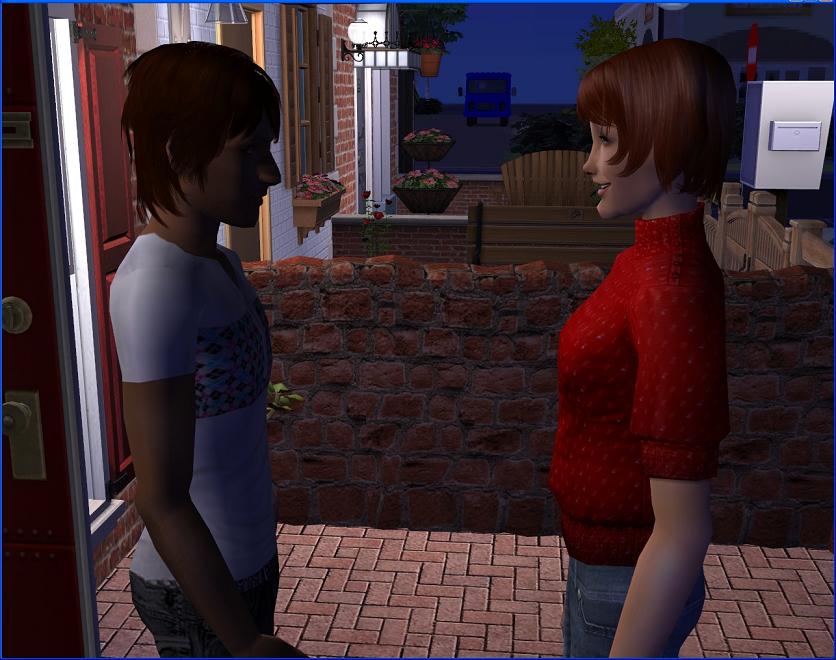 Luc won't be moving in for a while so I'm still on my own but it hasn't been so bad. Ione lives on campus but classes haven't started yet and they won't for a while. So she's been able to come over and stay over as often as she likes.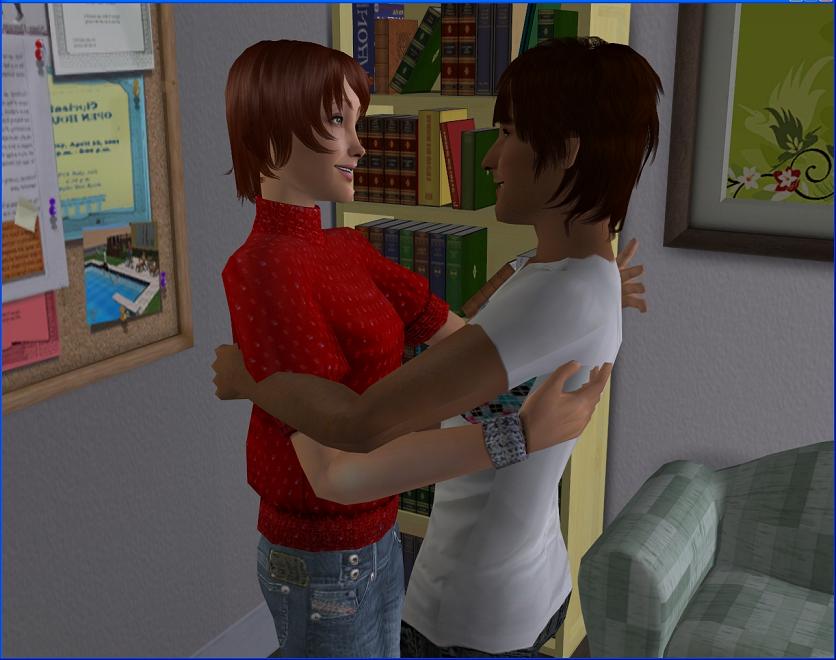 I really wish she was a couple of years older and then I could be done with this whole room-mate thing and Ione and I could get our own place together. She still has a couple more years left before she graduates though, so we'll have to wait.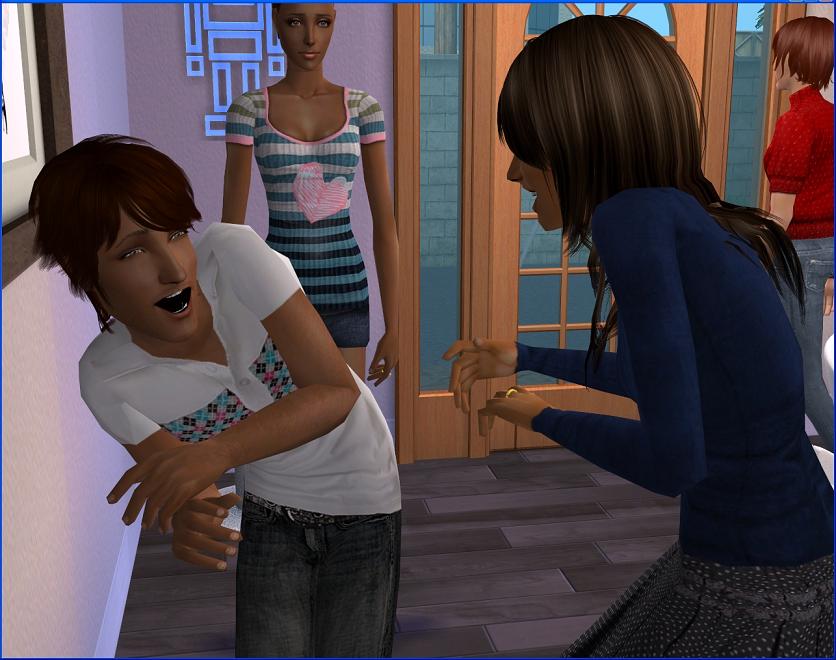 Ione's
already met most of my family
but I wanted her to meet some of my friends too, so I had a little party the other night.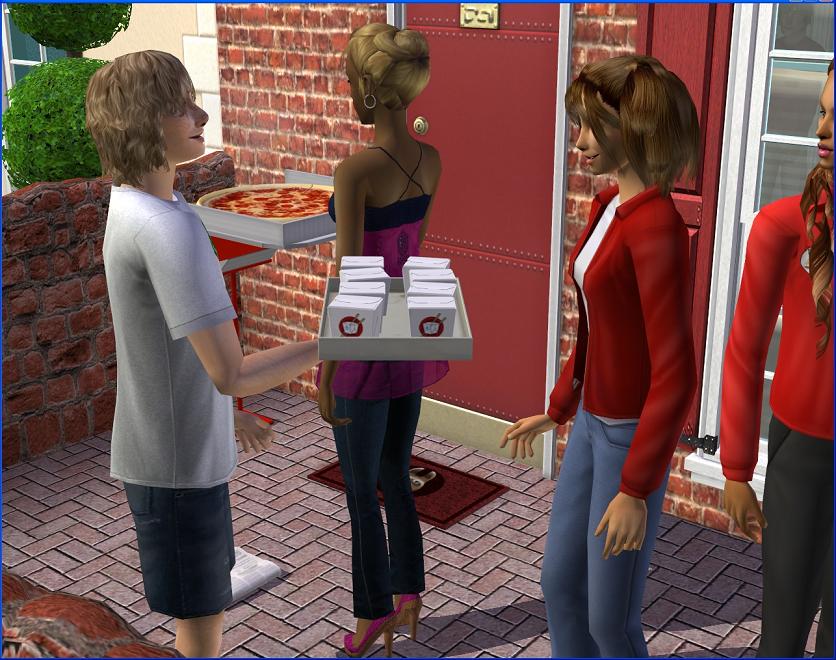 Everyone knows I can't cook, so the whole thing was catered by the local pizza and Chinese joints.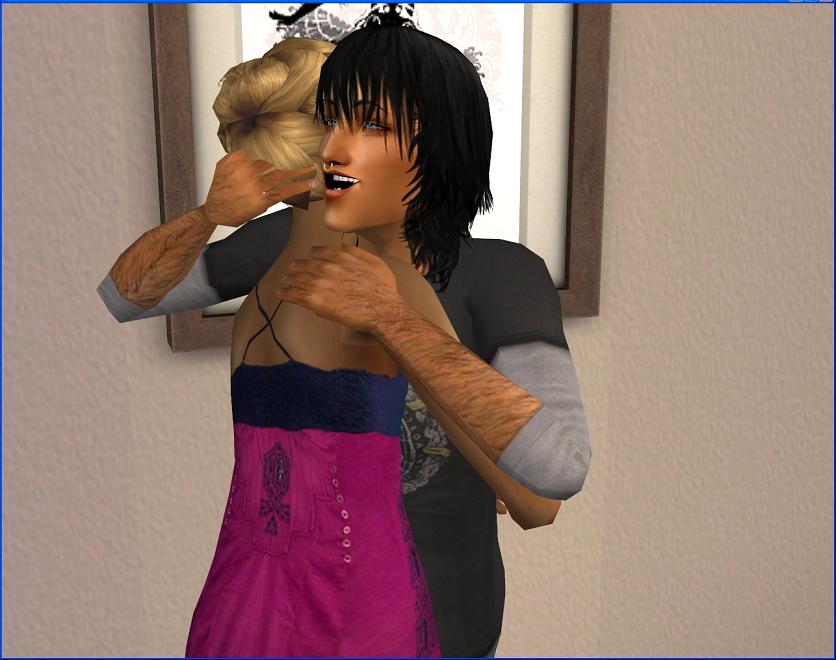 Luc brought his girlfriend
Asha
. He said she's been a little withdrawn since
her dad died
a few months ago and he wanted to cheer her up. She ended up keeping mostly to herself though, and she didn't really talk to anyone.
Eliot brought his wife,
Cordy
and they mostly kept to themselves too. But you know...newlyweds and all.
All former residents of the house were in attendance. Jesse made a pig of himself, to no one's surprise.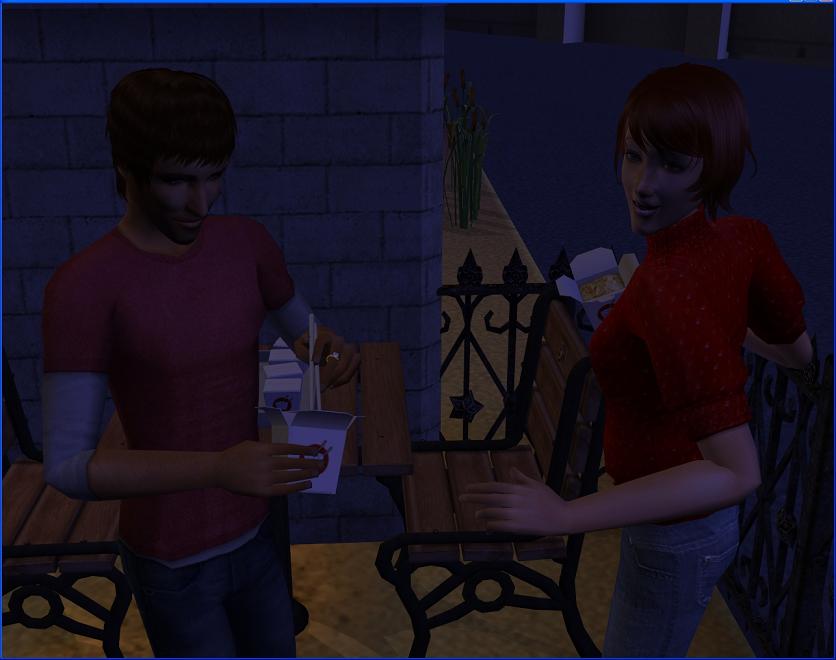 Ione met everybody but she's shy like me, so she hung out mostly with my brothers, who she'd already met at my parents' anniversary party.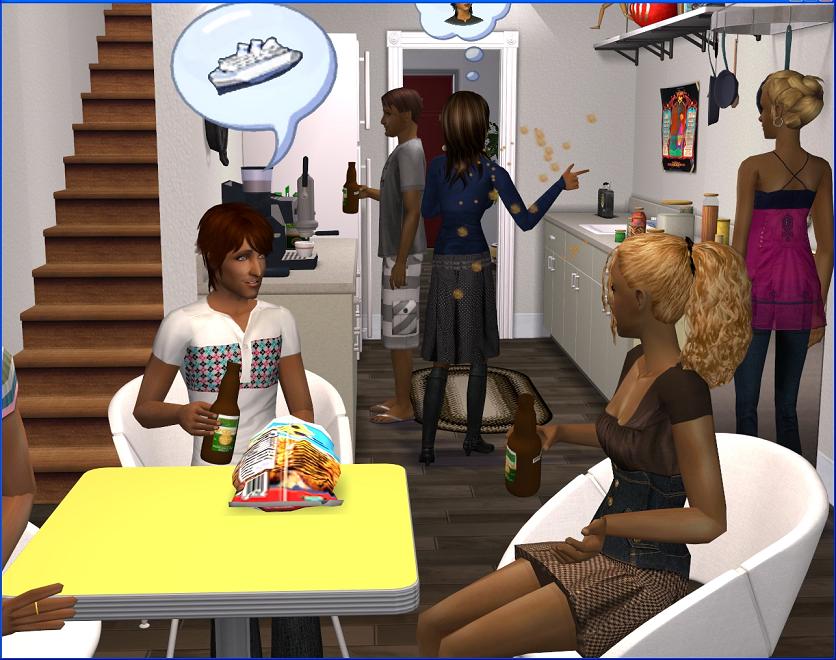 And of course, there was some beer.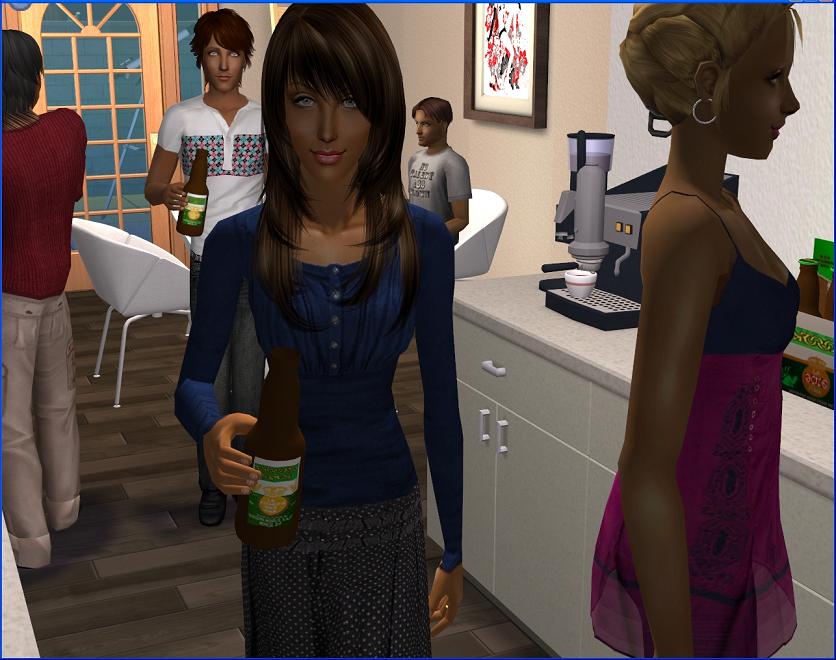 Amelia drank a lot. I wasn't counting but I think she must have had at least four.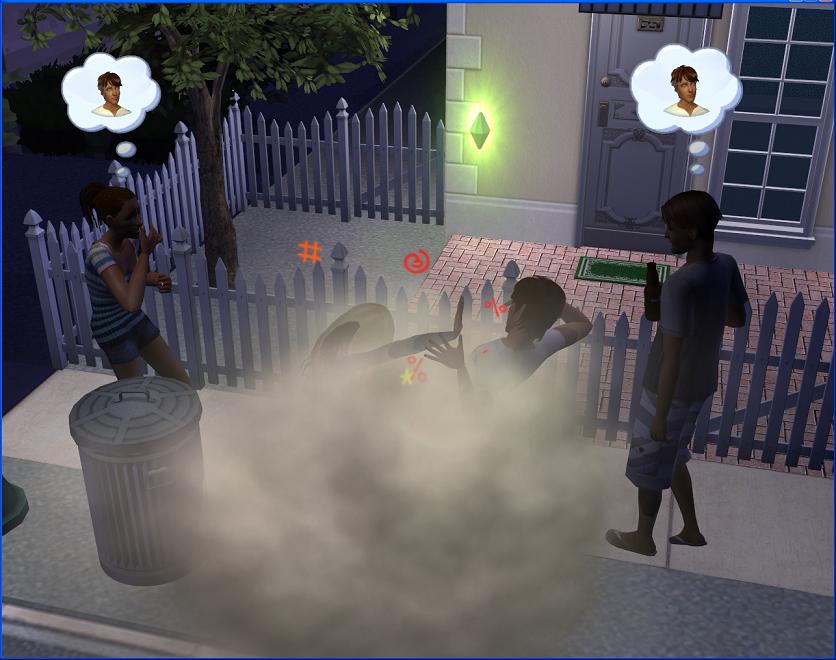 A little later on, I was outside putting some garbage out when I felt someone tackle me from behind. I was kind of frantic in trying to get them off me and I didn't realise until afterwards that it was Amelia!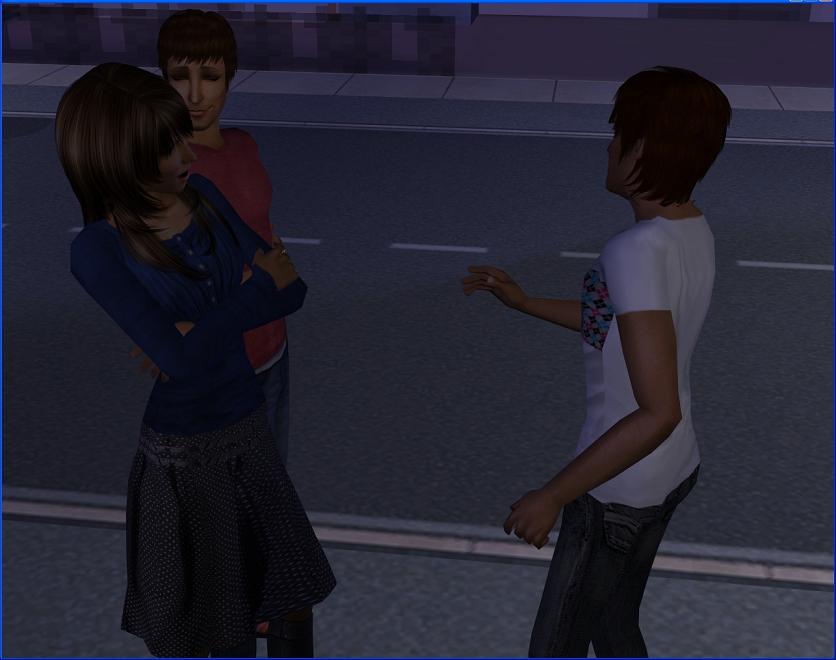 She
really
wasn't happy when I finally threw her off me. She kept saying she couldn't believe her own twin brother can't take a joke! A joke?!? That's some joke! Anyway...so she's pissed at me now. I don't think I did anything wrong but it's going to be me that has to suck up to fix this. It's just easier that way.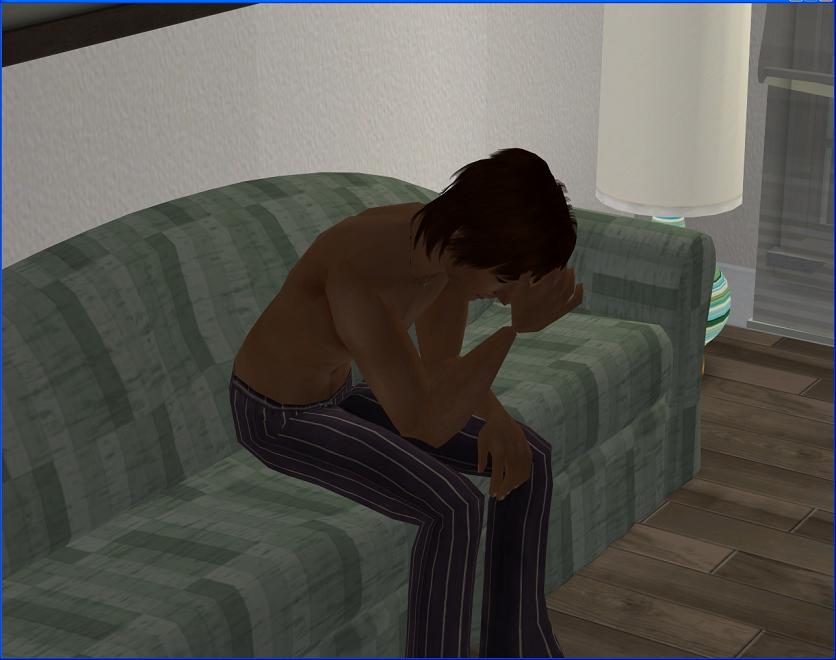 I think there were a few people waking up to a hangover the next morning.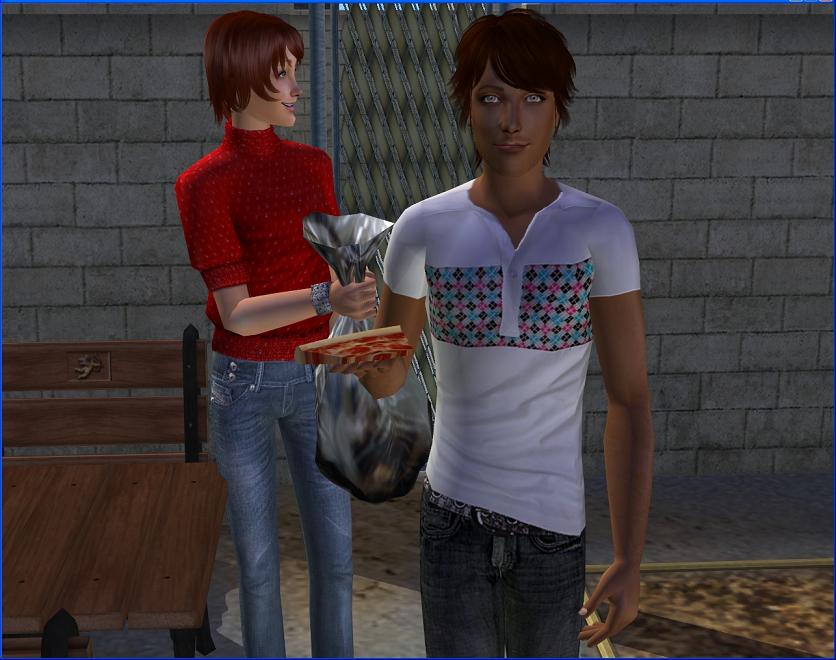 Unfortunately, we'd left a huge mess in the courtyard overnight. Thank God Ione stayed over to help me clean up before the landlord arrived. I don't need to give that woman any more reasons to hate me!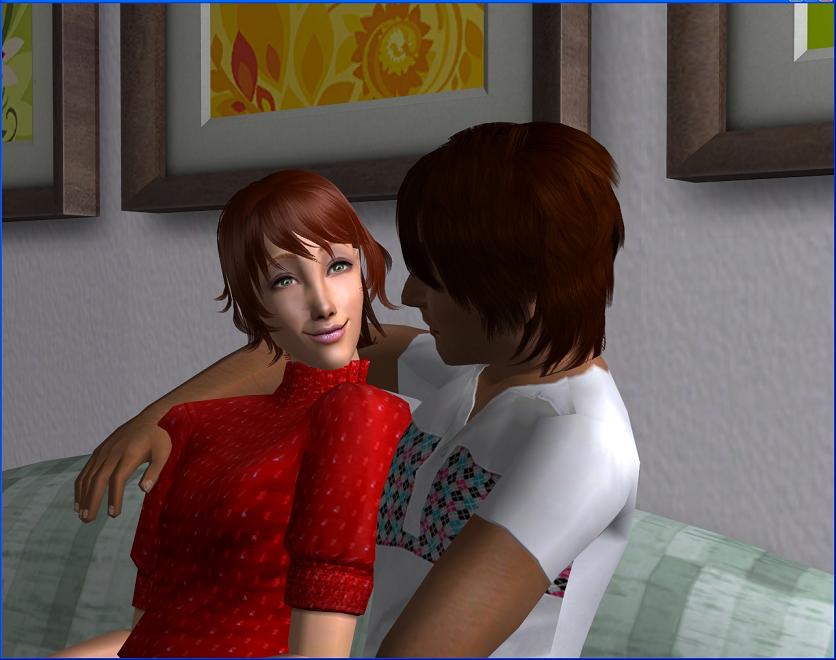 After we were done, we had about 10 minutes to relax before I had to head off to work. Maybe I'm getting too old for parties. Hanging out with Ione has seemed more fun to me lately anyway.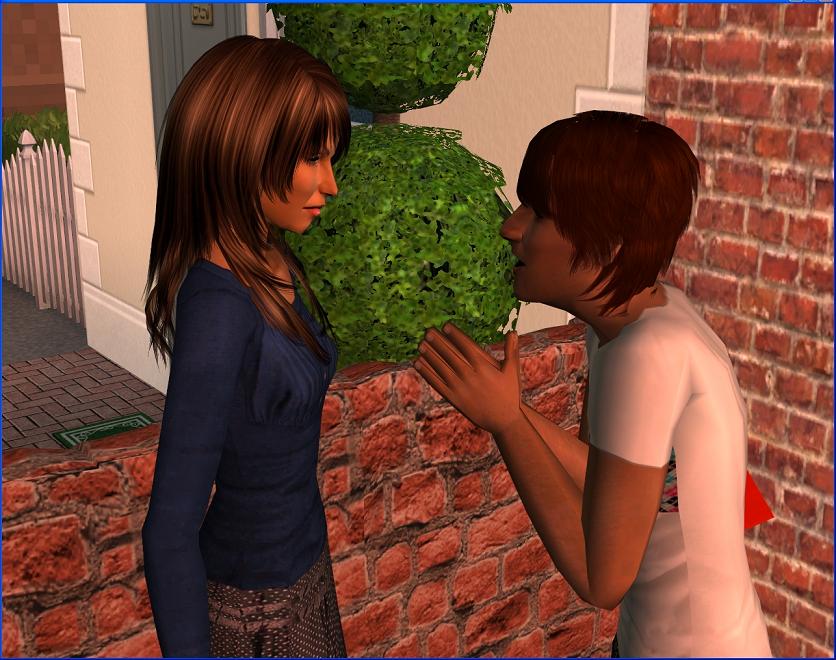 I invited Amelia over after work that night, just to see if I could smooth things over.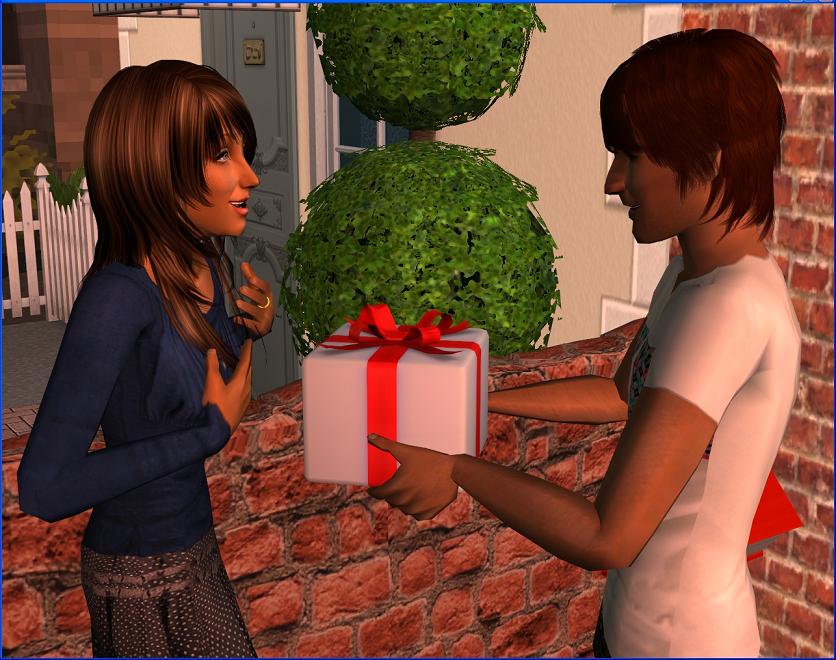 I even spent my entire $1000 bonus (which I could really have used) on a present for her - it was a video game she's been wanting. I'm pretty sure she's still a little miffed at me but I've been dealing with Amelia for 27 years, so I can handle that.
Notes:
Title is from a

Jimmy Eat World song

.

Asha is totally depressed, the poor thing! She didn't even touch the beer! She's got 9 outgoing points but she stood in the corner like a wallflower all night, unless Luc interacted with her. Zaria seems to be coping a little better but she's got other things to focus on, like her son and she's living in a very full household. Asha is all alone with her mother.

Speaking of the beer, it's from SimSlice and good lord, that stuff can cause trouble! The fight between Evan and Amelia was beer-fuelled and at one point, Evan was going to go to "Hit On" Asha. It fell out of his queue when he couldn't get to her or otherwise there might have been more drama. No drunken proposals though!

I don't know if the effect of the beer gets stronger if you drink more but Amelia really did have a lot. Wade was standing around her for a while, trying to grab one and she was just guarding that six pack with her life! I wonder if personality points have an effect on what drunk interactions they'll do or if it's just random. Amelia is mean, so it figures she'd do a nasty one like "Attack". Evan is very nice so it seems appropriate that he'd just get more amorous when drunk, rather than violent.

As for Luc, he'll move in with Evan "off-screen", so the next time we see Luc, he'll have been living in this house for a while. I haven't figured out my play schedule for 2017-2018 yet though, so I don't even know if Evan will be living here next round. Ione is due to graduate in 2017 and she and Evan may get their own place. Rose Draper should graduate this year, so she may have to be roomies with her ex for a while - there's definitely no room for her at her dad's house!